In a nutshell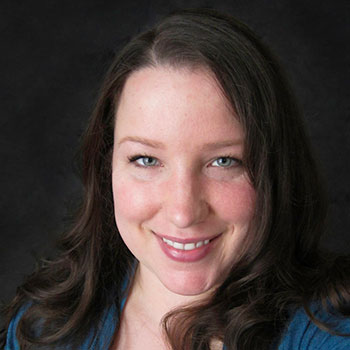 As a cum laude graduate of the Columbus College of Art and Design with a BFA in Still Based Media Studies, I have a strong background in photography, color and design.
I love photography for the simple fact that I can capture that one moment that tells the whole story, and I love wedding photography because there are a few hundred of those moments every day! I started my business in 2007 after working with another photographer for a couple of seasons. I am a member of the exclusive International Society of Professional Wedding Photographers and my work has been featured on POPSUGAR, Wedding Chicks, Sports Illustrated, The Washington Post, WellWed magazine and more. I have worked as a freelance photojournalist for the Rochester Democrat and Chronicle and Rochester Magazine and shot assignments for publications including the New York Daily News, Toronto Star and Woman's World.
I am based in Rochester, NY.
I am available to photograph weddings throughout the Rochester, Buffalo, Syracuse and Finger Lakes area at no extra charge. Travel fees may apply to areas outside Western/Central New York.
View Gallery
1.
Do you have a pricelist available on your website?
Not at this time. Comprehensive coverage starts at $3250, please contact me by email or phone to request specific pricing information.
2.
What kind of equipment do you use?
I use professional Canon DSLRs. I carry backup equipment including extra camera bodies and flashes, and a wide array of lenses, batteries and memory cards.
3.
Do you travel to photograph weddings?
Yes. There is no travel fee in the Upstate NY area. Contact me for information about travel fees beyond Upstate.
4.
Do you offer posed portraits?
Yes. My main emphasis is on candid images, but I do offer a brief portrait session for immediate family and the wedding party. I try to make the session short, sweet and fun. People usually prefer to keep the list small in order to get back to the party.
5.
Are proofs included in the price?
Yes, I offer online proofing. An upgrade option to printed proofs in an art box is available.
6.
How do we book you for our wedding date?
A signed contract and $800 retainer will reserve your date.
A few of my favorite locations
Megan Dailor has been photographing Finger Lakes weddings since 2007. Weddings and Engagements are her specialty within the Rochester NY area. If you are planning your wedding at Bristol Harbour…

Read more