Hooray, what a wonderful wedding! I finally got to meet Alyssa and Andy the day before the wedding when we met up for a pre-wedding shoot on Friday. They were just as sweet and easygoing as I thought they'd be from our correspondence. We shot around Alyssa's parents' house and they were more than willing to hop in the car to head out and do a few shots in a pretty field of goldenrod I'd passed on the way over. Love when my couples trust my weird ideas! 😀
I arrived at Mirbeau the next afternoon where the ridiculously talented Erica Abdo was doing her thing with the makeup... Alyssa looked stunning!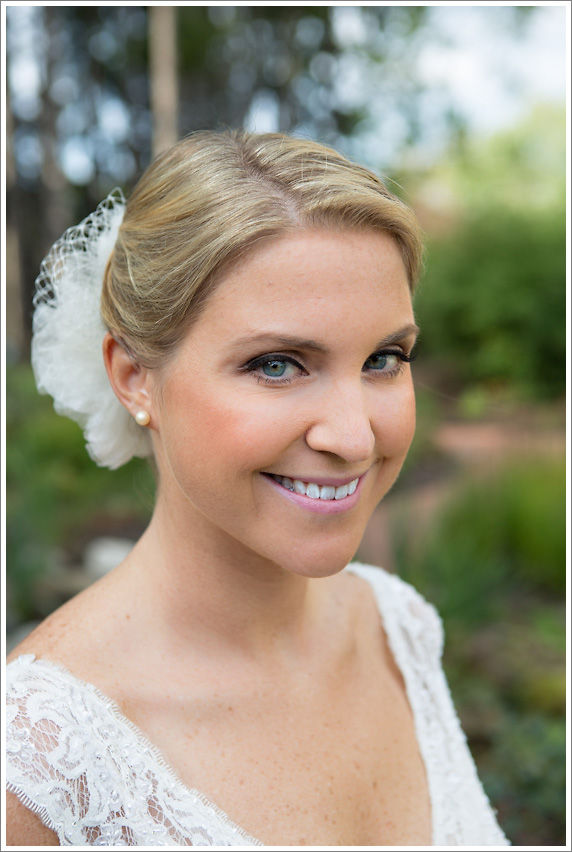 Jimmy Choos + diamonds!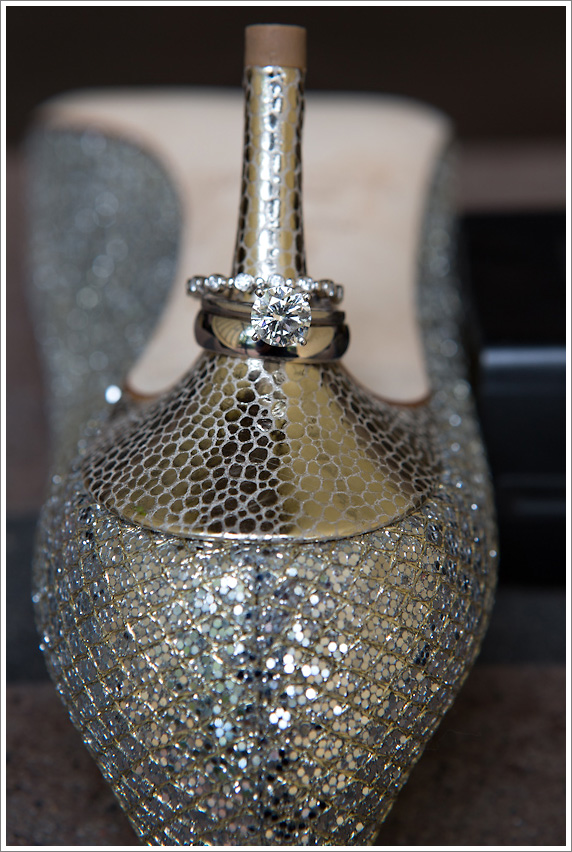 Love this moment from Alyssa and Andy's first sight... so sweet.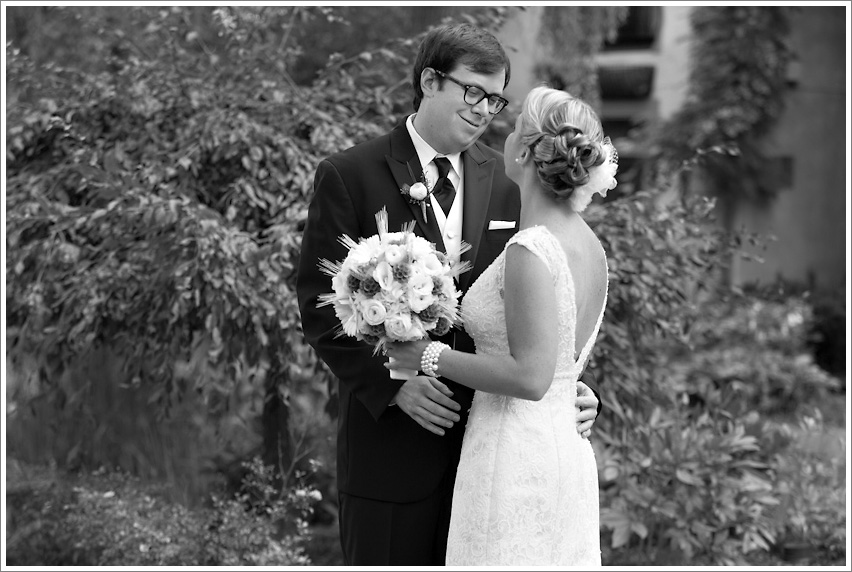 We headed down to the lake for some pictures before the ceremony. Got to hang out with my favorite fountain for a few minutes! Swoon.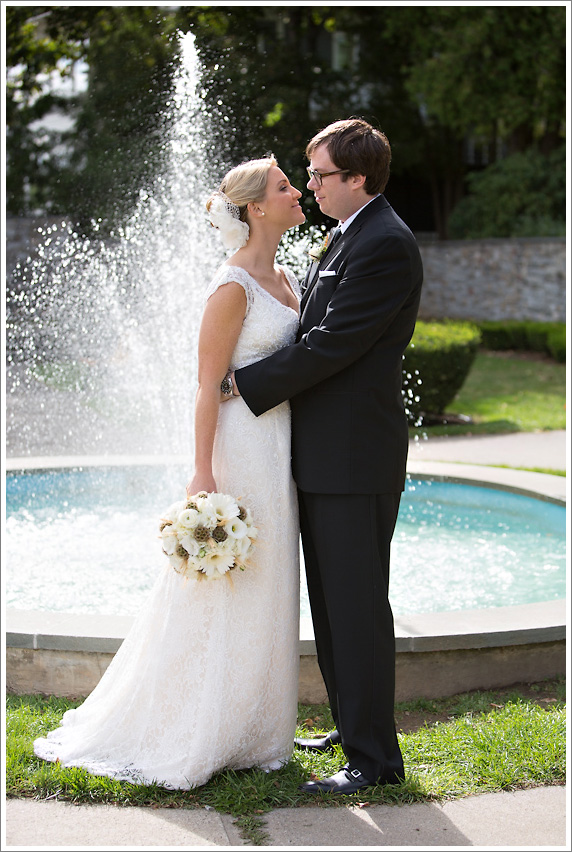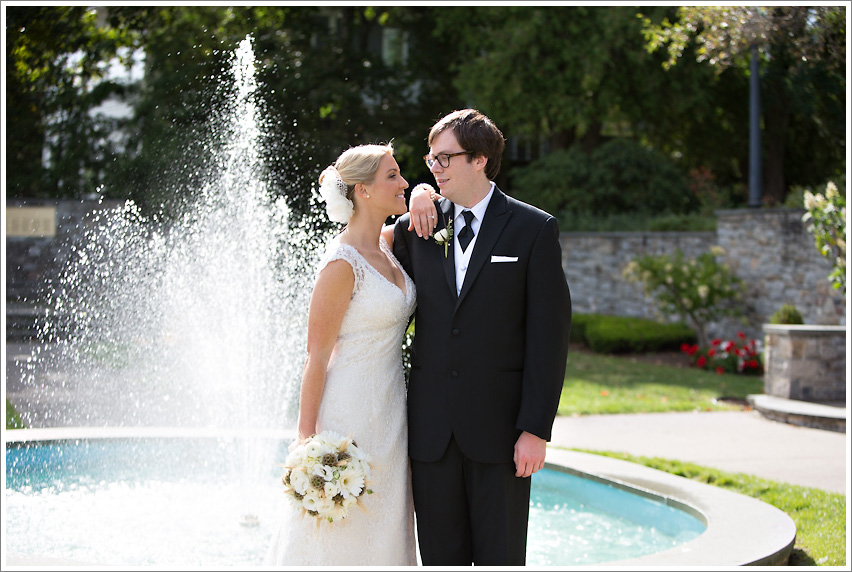 Lucked out with some clouds making the lake soft and pretty...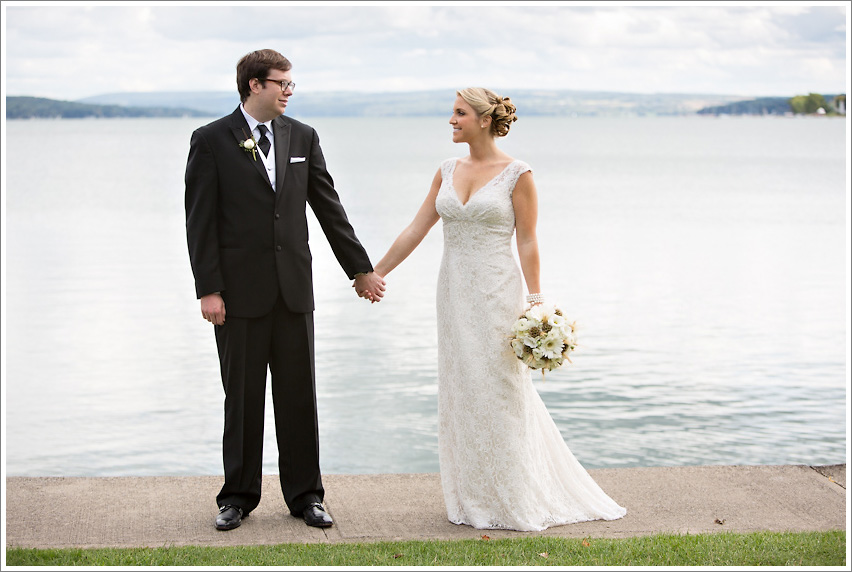 The back of that dress is hotness... how gorgeous is she?!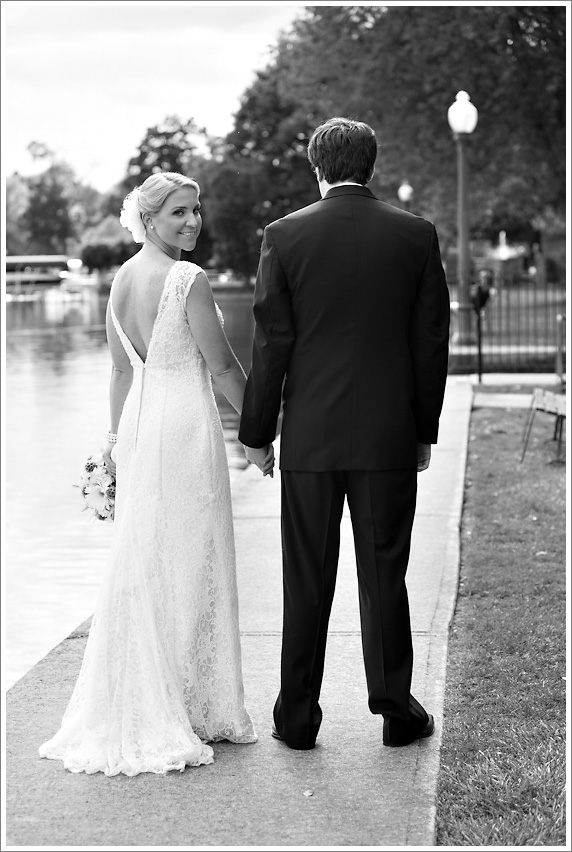 Light!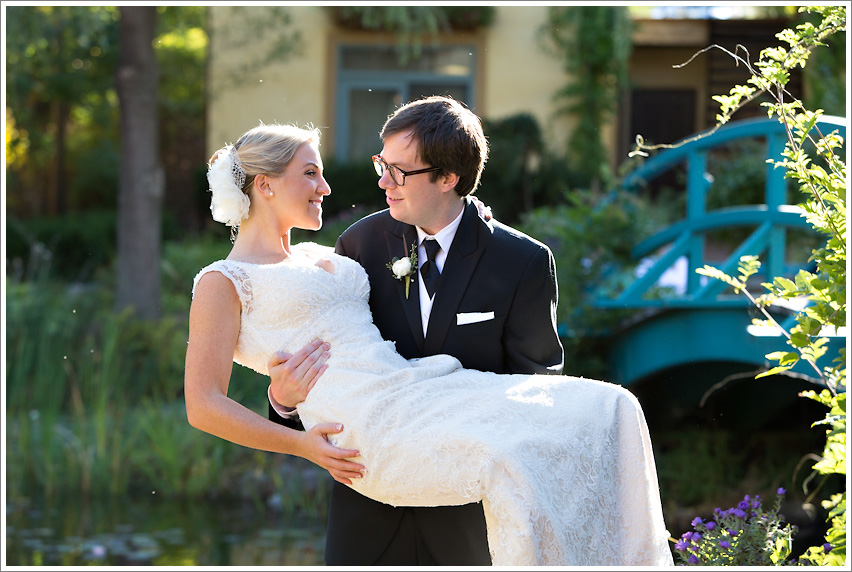 Mirbeau is too pretty!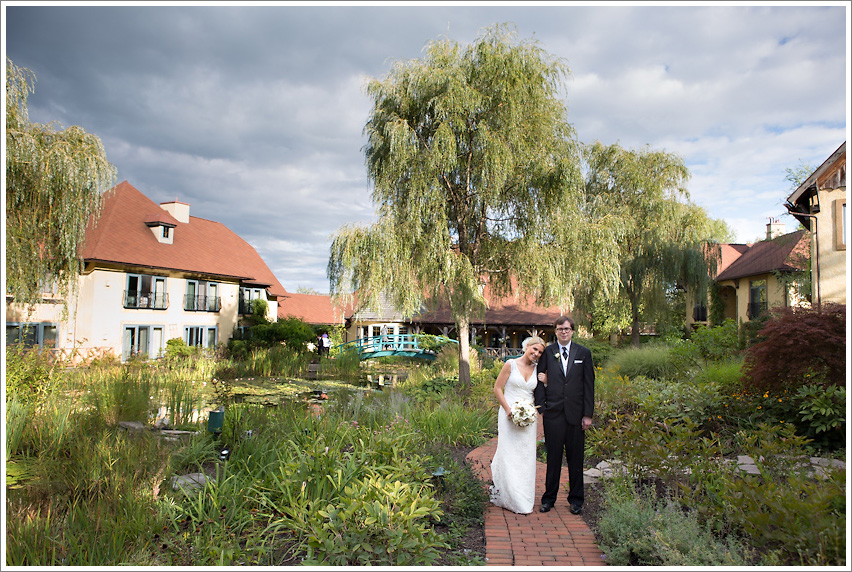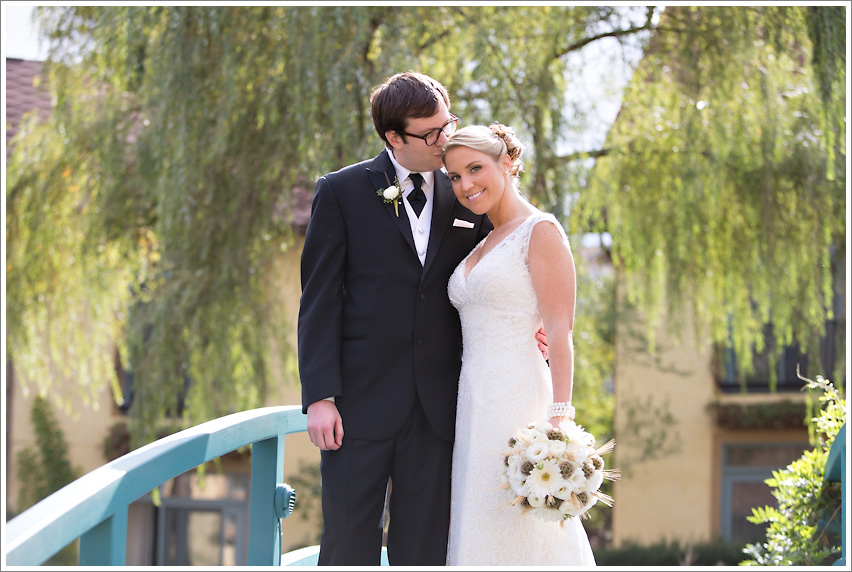 Loved Alyssa's flowers from Whistlestop.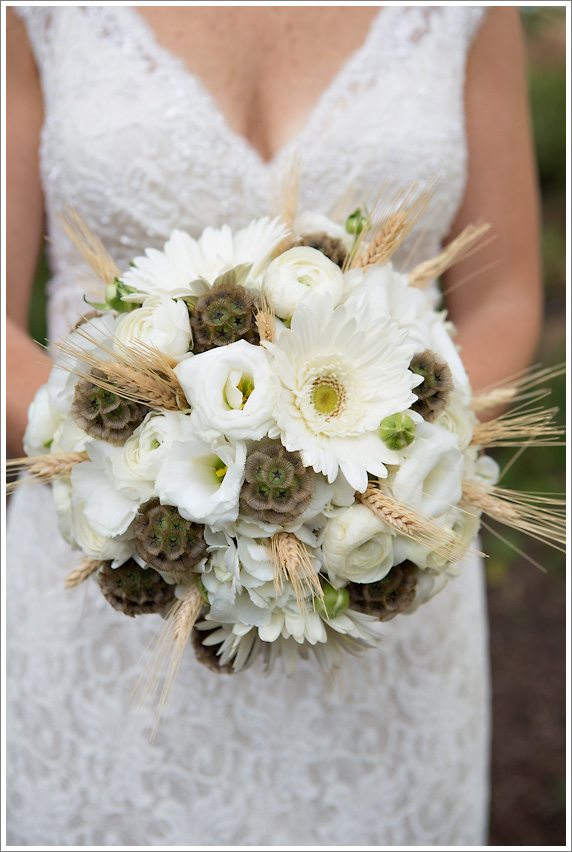 The ceremony was very sweet and heartfelt... these two just wanted to be married.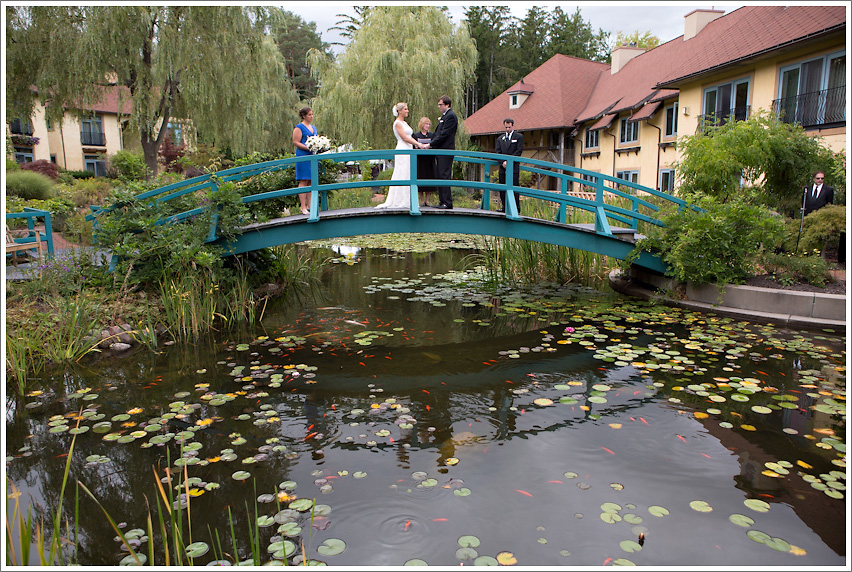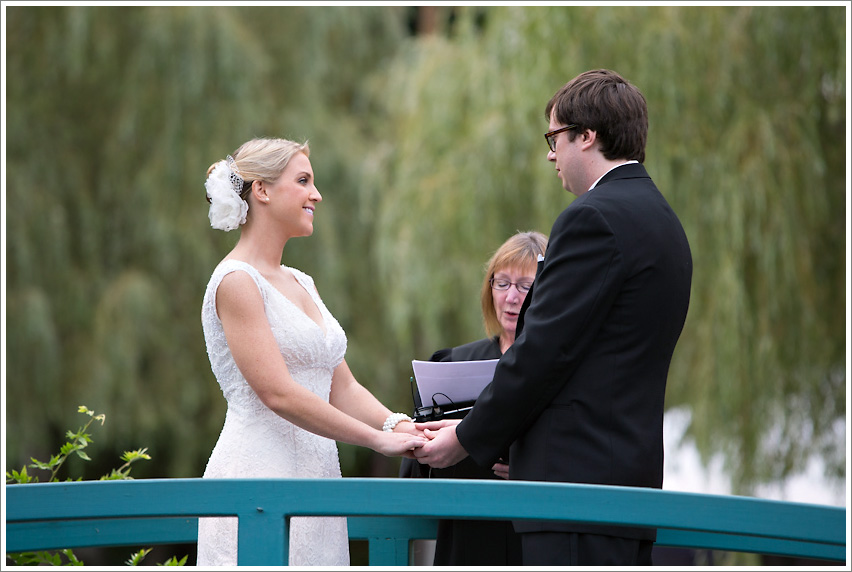 Adorable!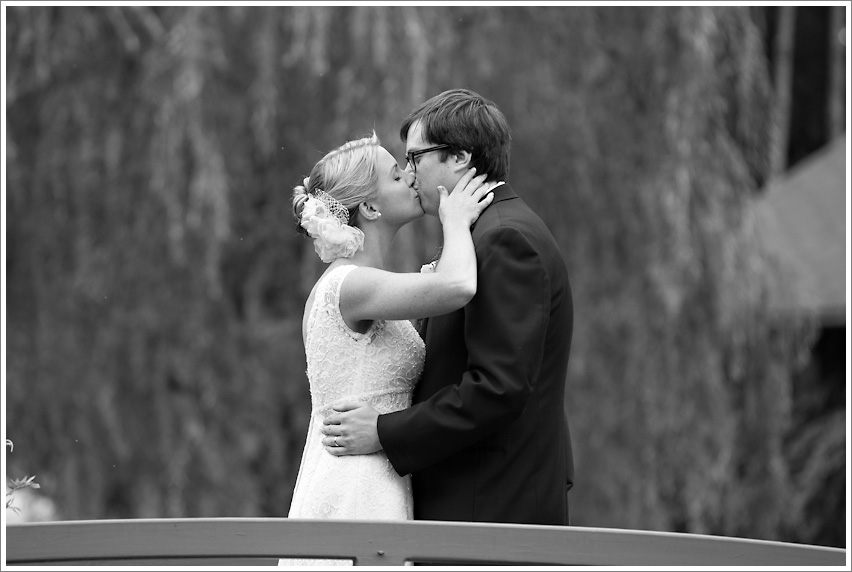 Party time! Mirbeau's tent looked so beautiful with the uplighting!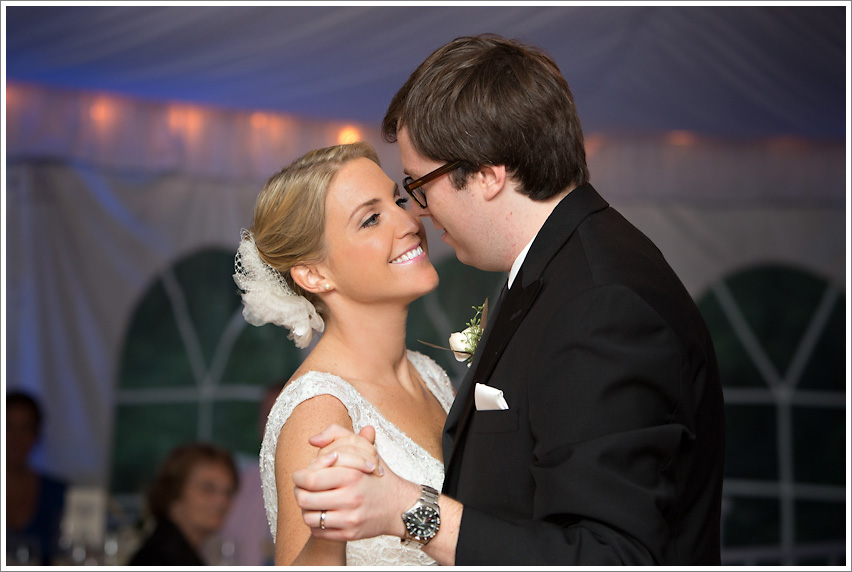 Alyssa and Andy wanted me to get lots of pictures of their grandmothers... don't worry guys, got it covered. 🙂 So smitten with this picture!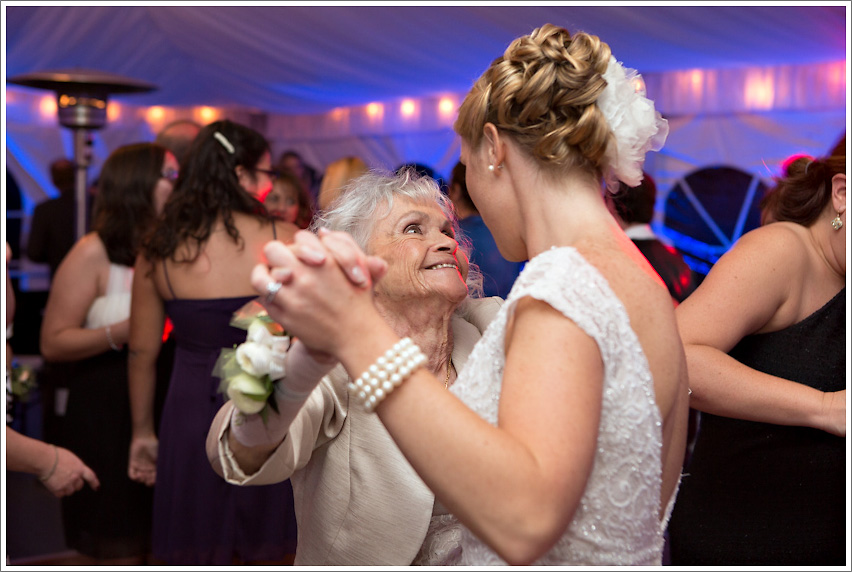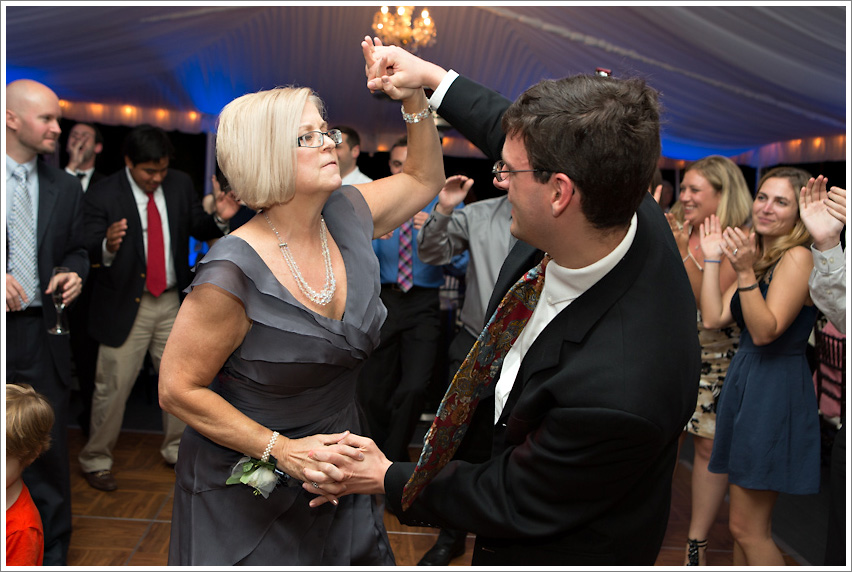 It is time to name the winner of tonight's semi-coveted Wedding MVP award... we have a tie tonight! Alyssa's mom was on the dance floor all. night. long. And this guy had the best moves. My camera could not even contain his flailing limbs of awesomeness. Best team!

Obviously most of the reception pictures happen on the dance floor... I love when slow songs come on because it's a great time to get pictures of couples out on the floor. This is one my favorites in a long time... they had no idea I was taking their picture. I just love her expression, pure happiness!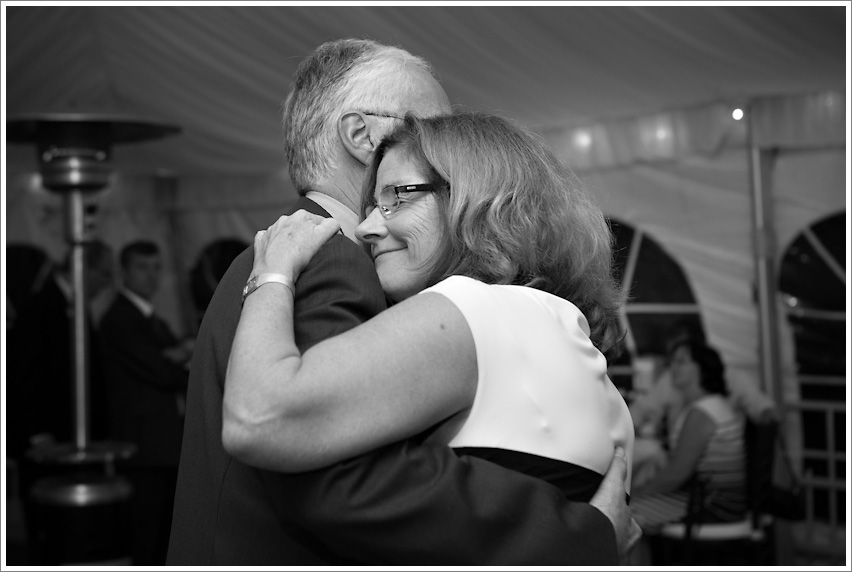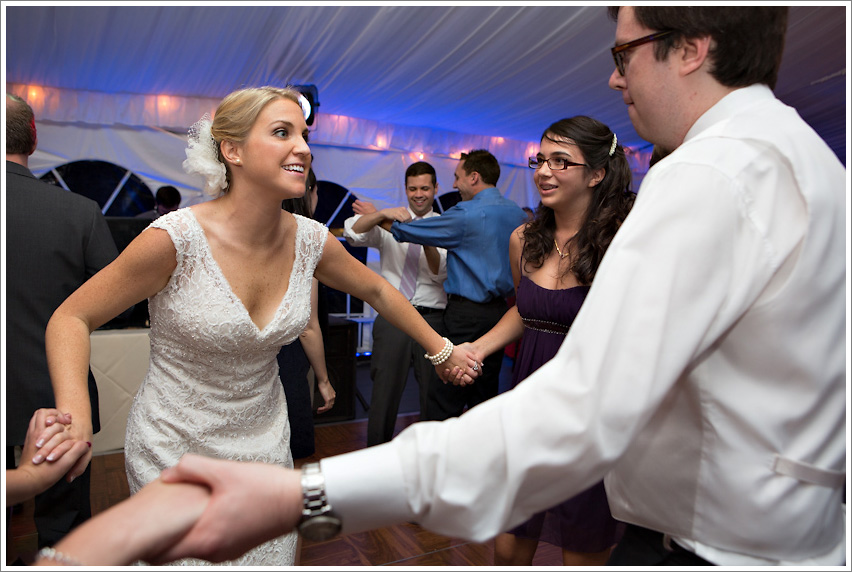 Ha ha, that's right Alyssa, this is your dance floor.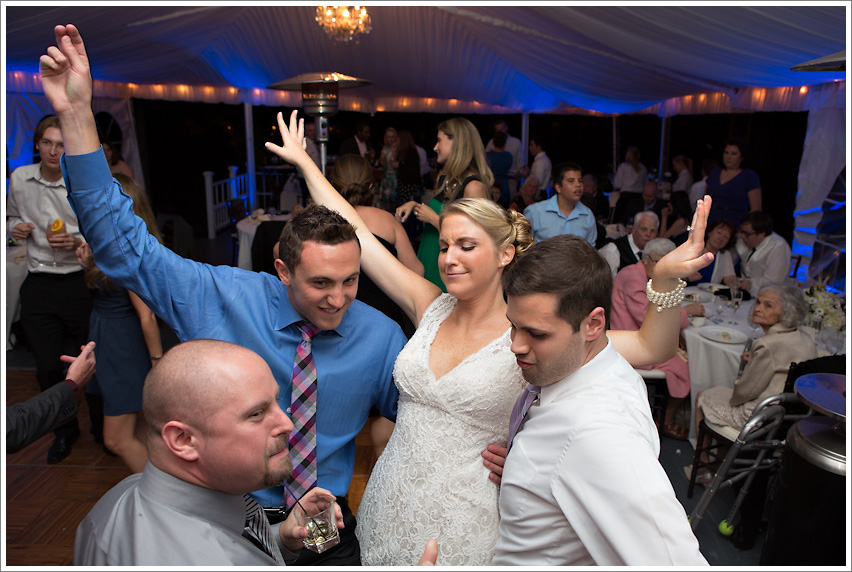 Sometimes I feel like such a creeper aiming the camera at someone and waiting waiting waiting for the right moment... but it's so worth it. 🙂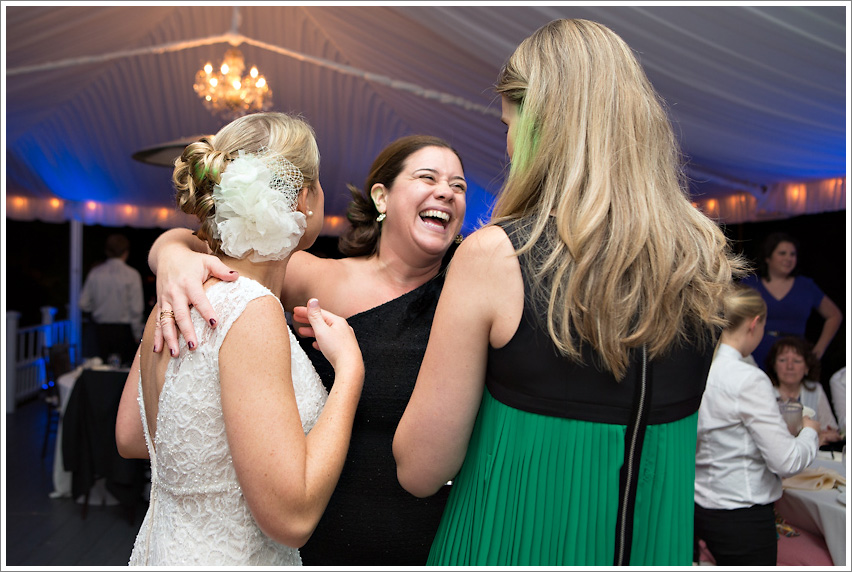 Congratulations Alyssa and Andy, it has been a true pleasure working with you guys! Let me know when you decide on the honeymoon destination, can't wait to hear all about it!!
Special thanks to my awesome second shooter Anjolee De Maroux!