Sunny, 70 and perfect. For some reason, I keep thinking that the weather was a perfect reflection of Amy and Connor as a couple. Kind of weird, I know, but they just have this laid back, pleasant vibe and the weather on their wedding day was exactly that. (Maybe I was extra aware of the awesomeness of the weather because this whole summer has been so Florida-ey. And by that I mean gross. I lived there so I can say it, ha ha.)
Finishing touches... I absolutely love her hair, makeup and veil- so pretty!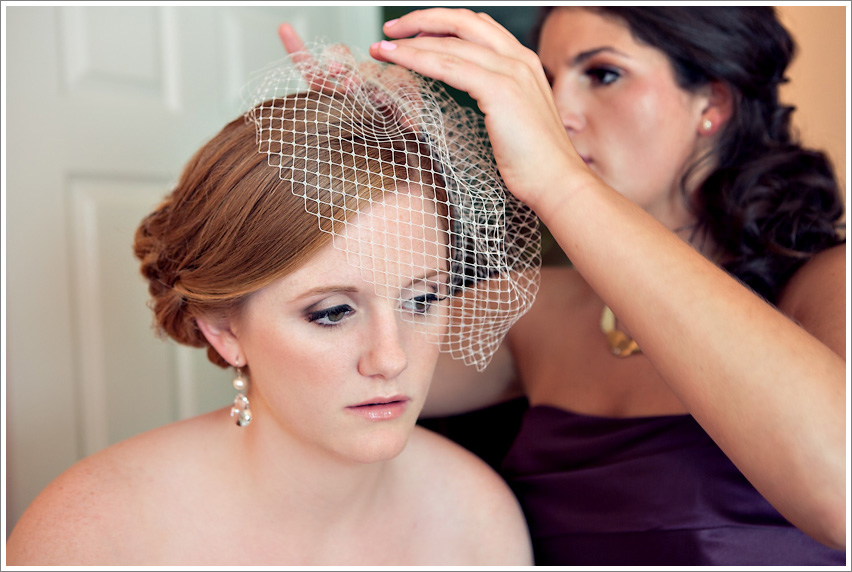 Gorgeous.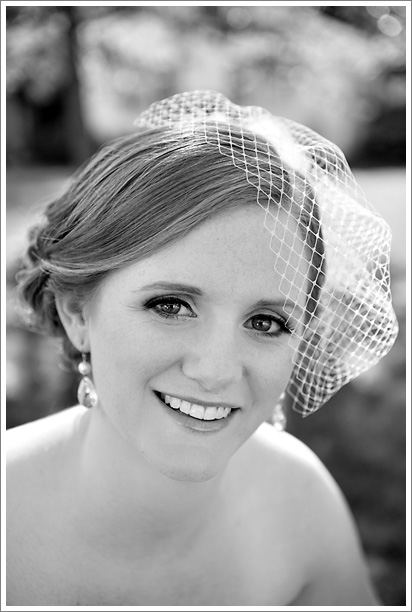 I had to make this one into a gif... when I went back and forth between the two in lightroom, the perfection of the two shots together was just too much. I love how Connor goes from that anxious, excited, hold-your-breath moment to "ahhhhh" in that brief second. Such a great moment!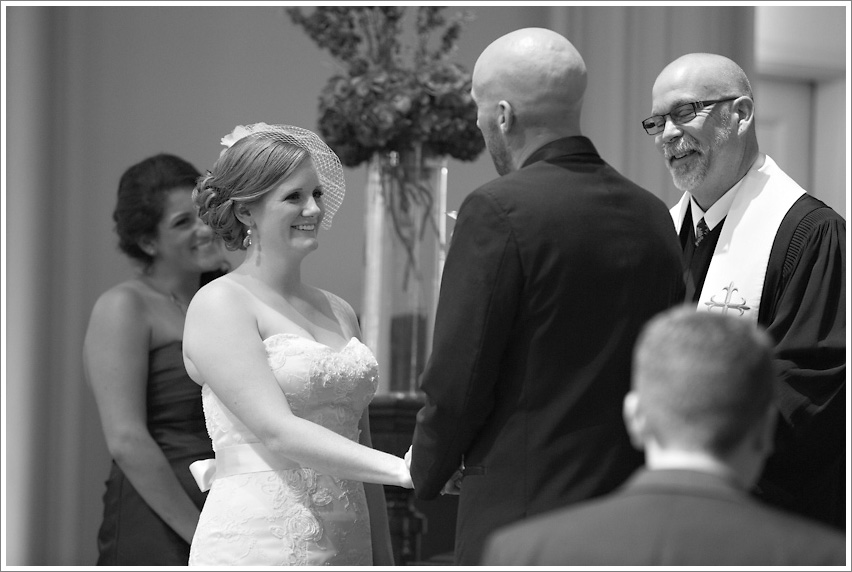 There was a great little park right across the street from the church where we went for pictures. So convenient! Lurve this bridal party shot. It's so nice to have some structures to play with for posing!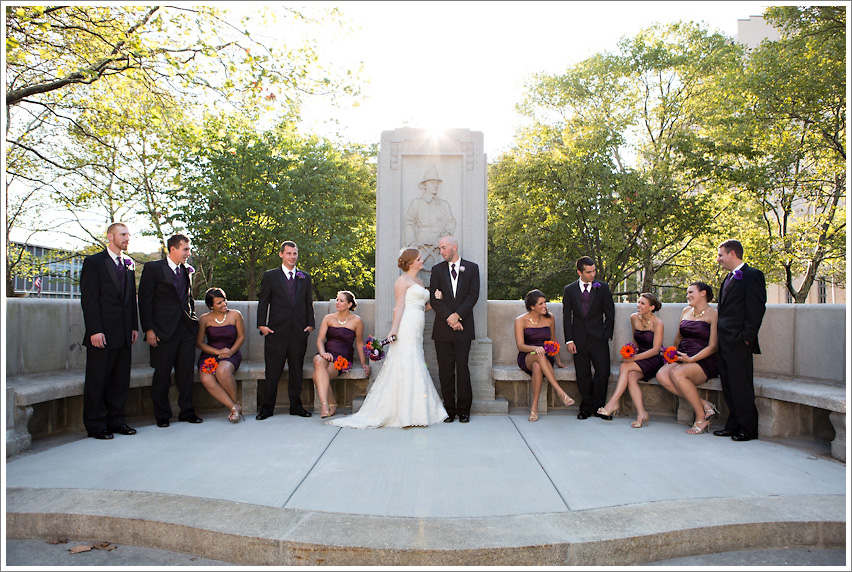 "The Company" (I'm a member now, btw... AWESOME!)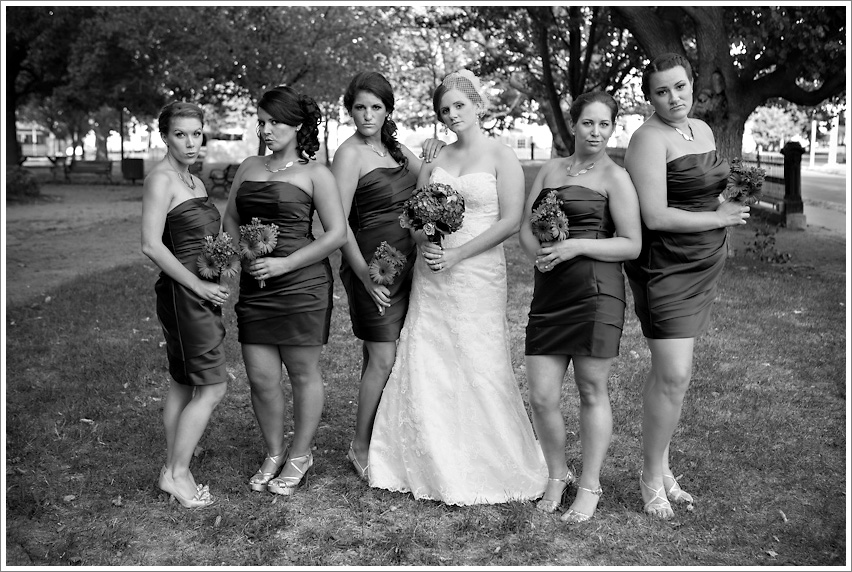 Amy and Connor time!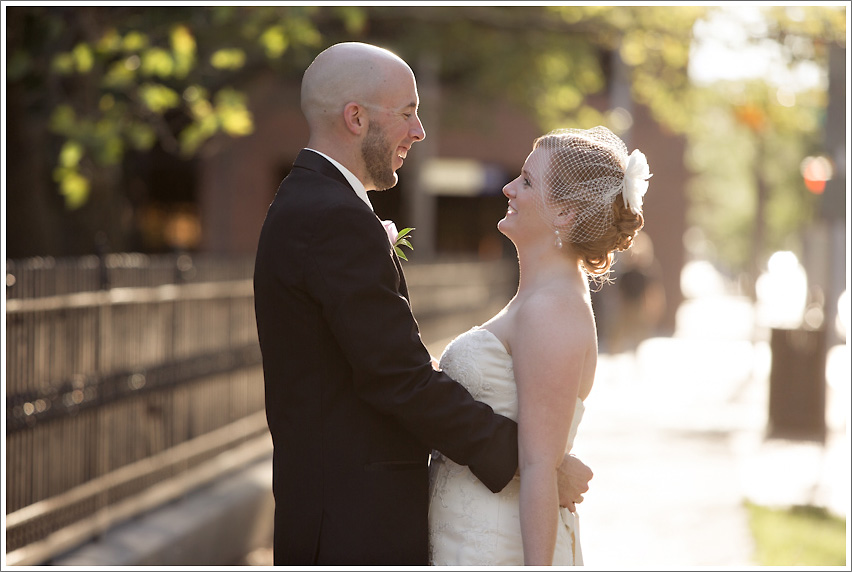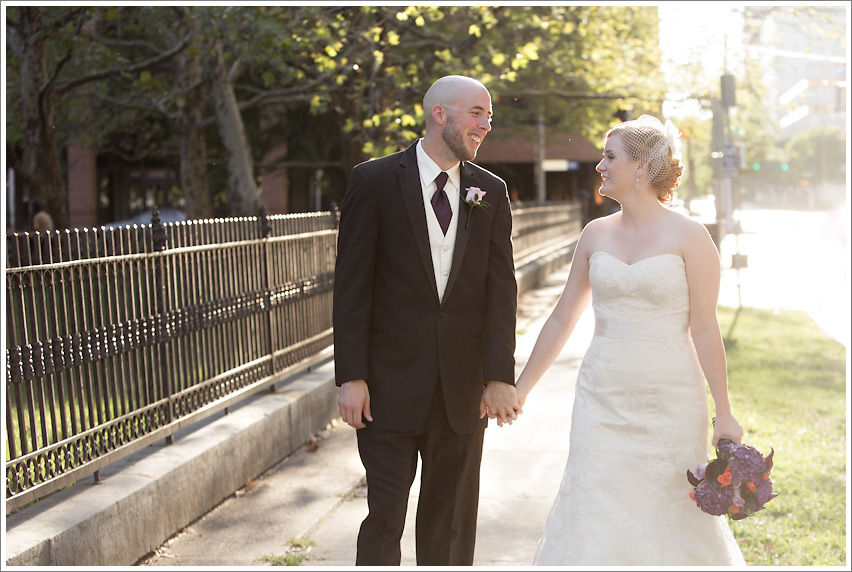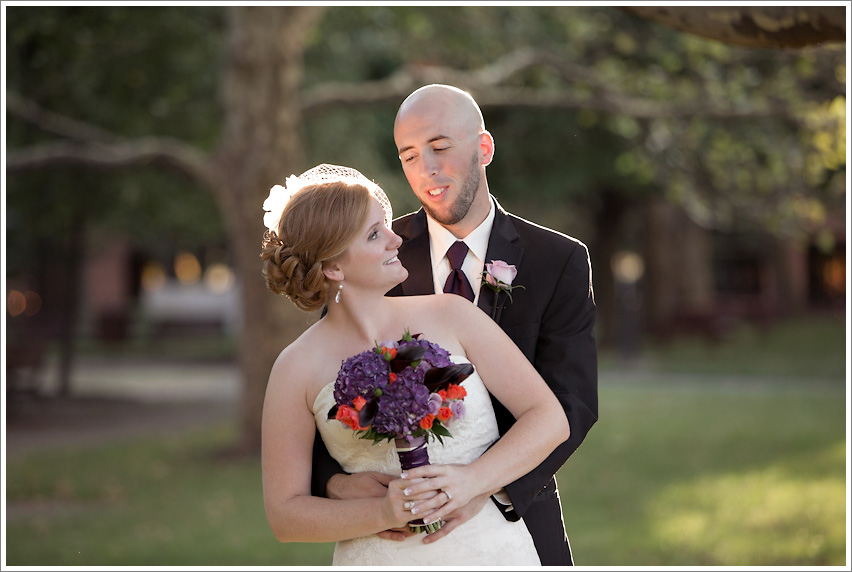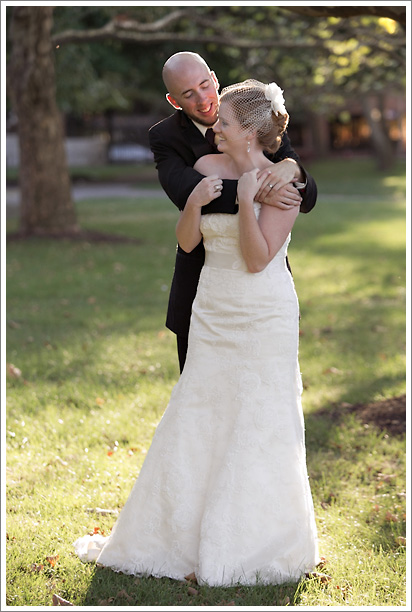 Loved this spot, had to go back for more shots of just the newlyweds!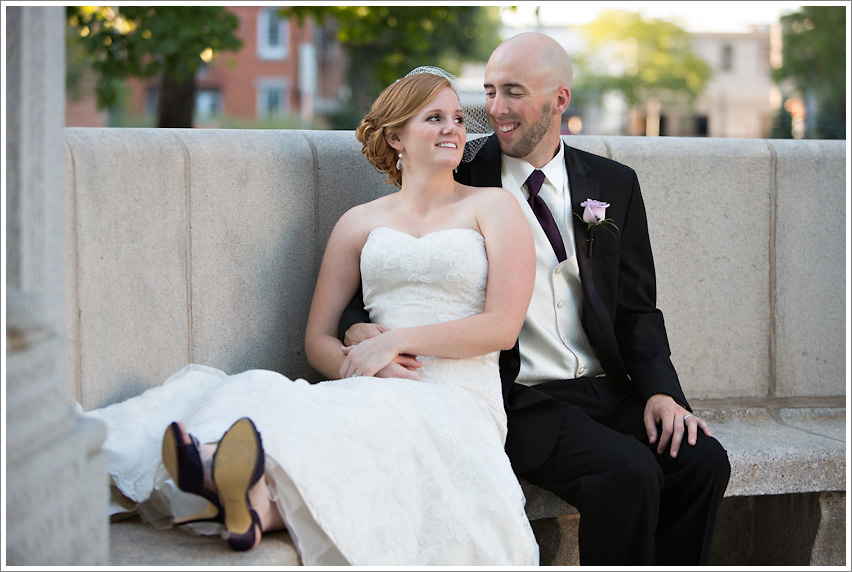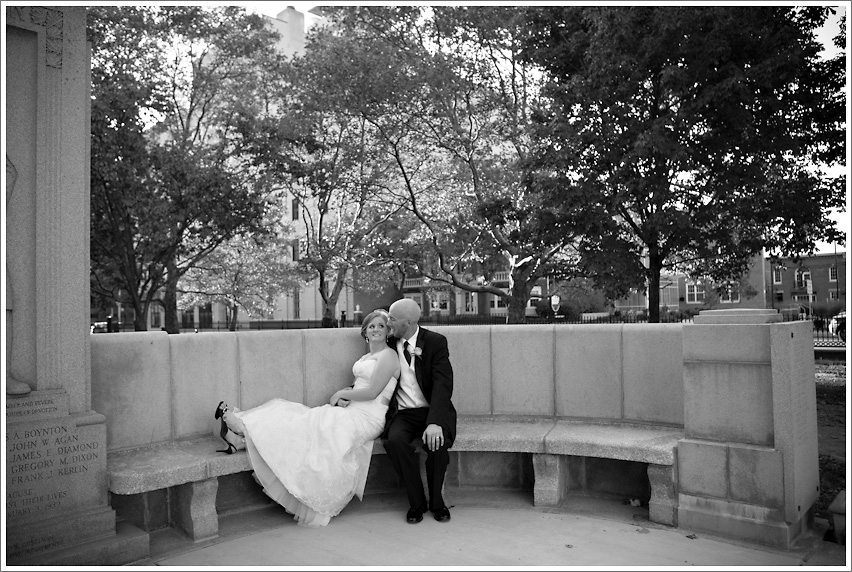 We didn't have much time left when we got back to the Crowne Plaza for the reception, but Connor convinced Amy to take a few minutes for portraits in the little mini-park across the street. I'm like a fountain-seeking missile... I can always find them!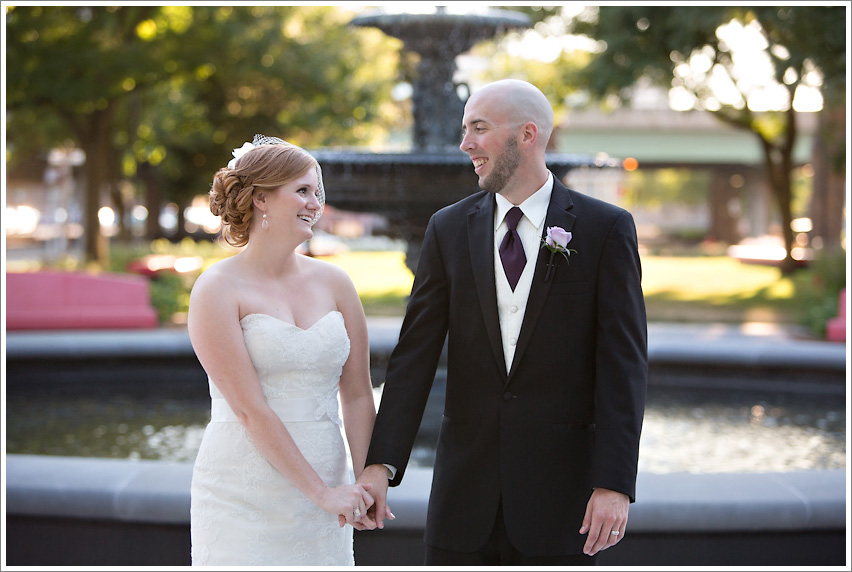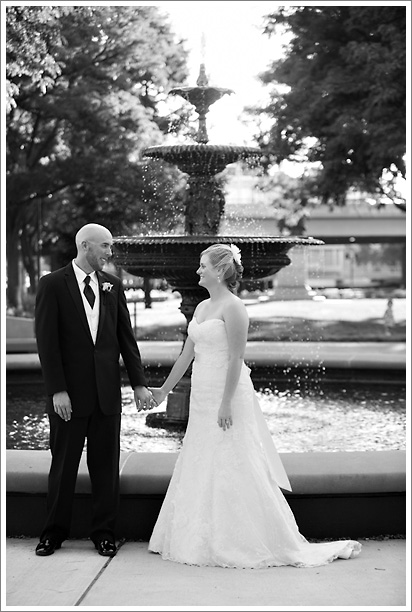 A few weeks ago, I met some friends out at ye olde tymey cocktail bar Cheshire. I arrived late and by that point it was at capacity so I had to wait downstairs until someone left. A few of my nice friends came down to wait with me (so then we all had to wait, ha ha) and when I finally made it up to the bar my friends started cheering and the whole bar joined in even though they didn't really know what they were cheering for. I was pretty sure that was the greatest entrance into a room that anyone has ever made, however I think Amy gave me a run for the money after she and Connor made their entrance. The bridal party surrounded her and got down on their knees as she stood majestically in the center of the circle. You win this round, Amy!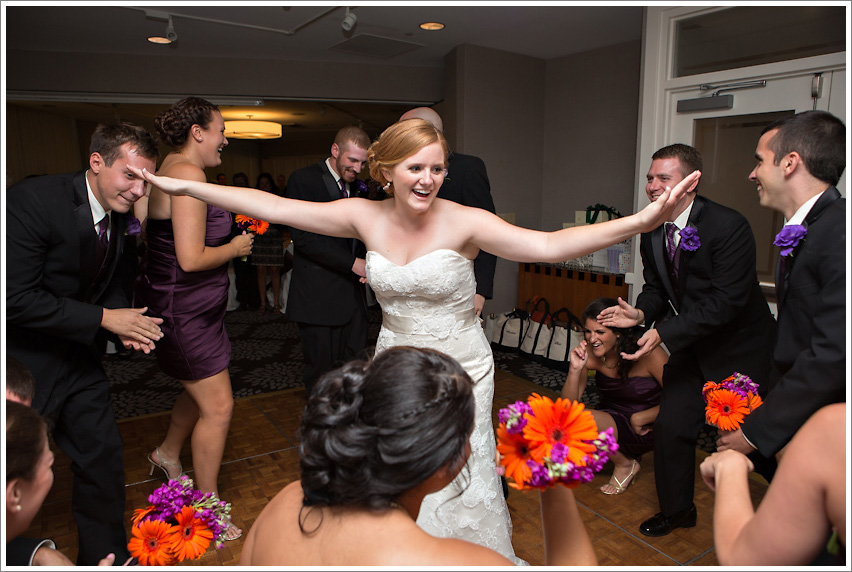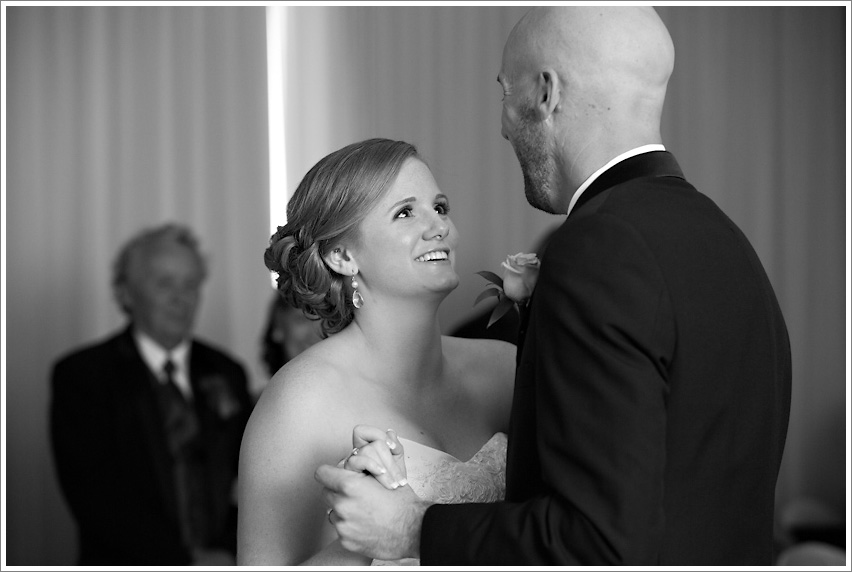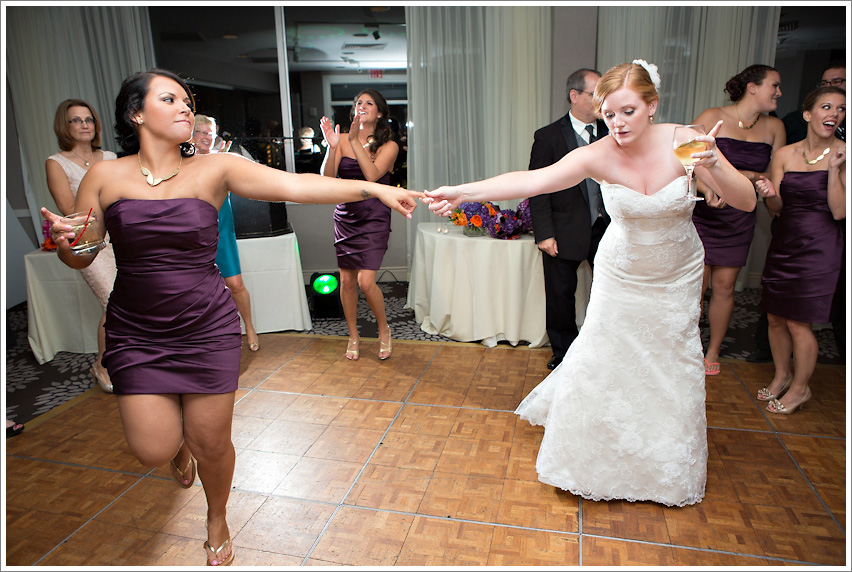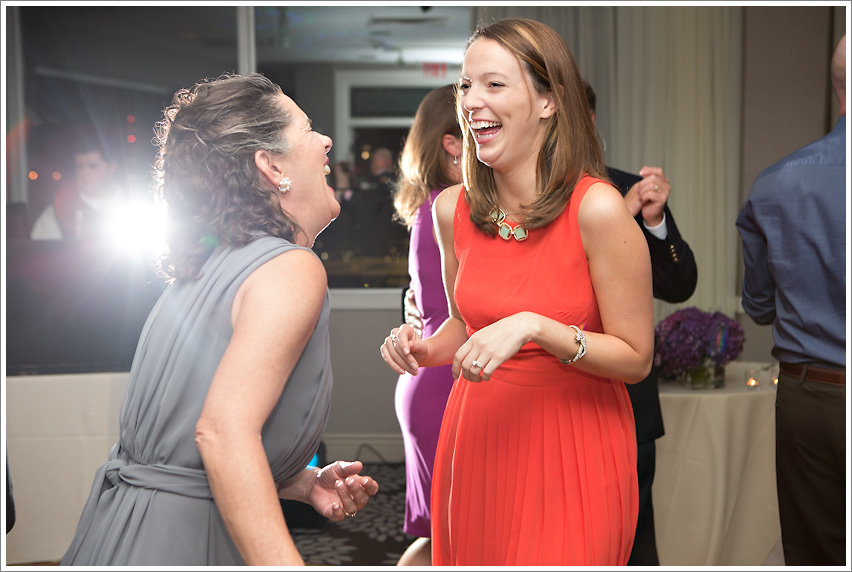 It seems like the ladies are really sweeping the Wedding MVP titles this season. (Time to step up your game, gentlemen.) Tonight's MVP was a pretty easy choice, Amy's maid of honor Alex killed it out on the floor!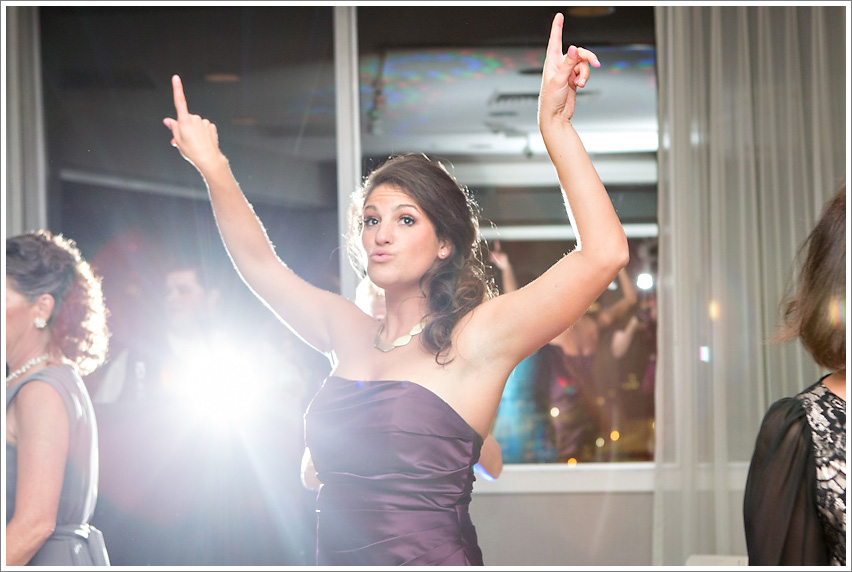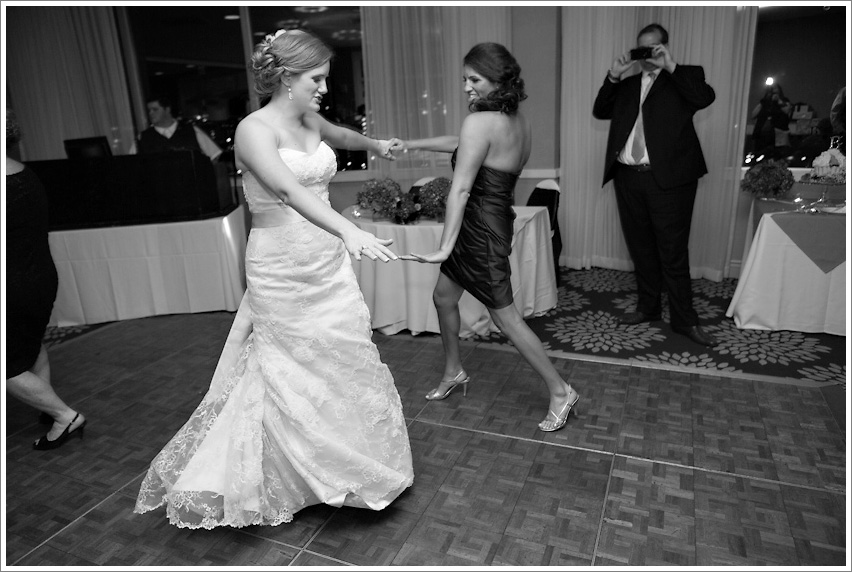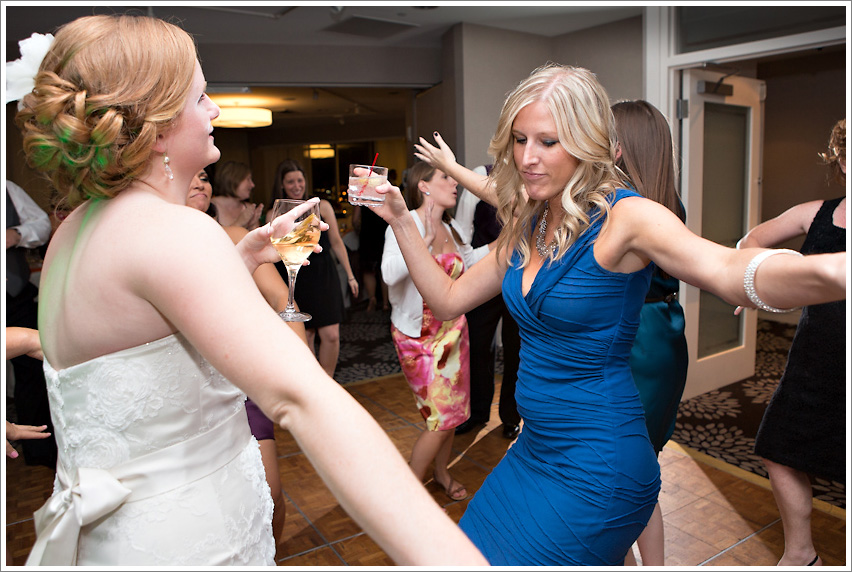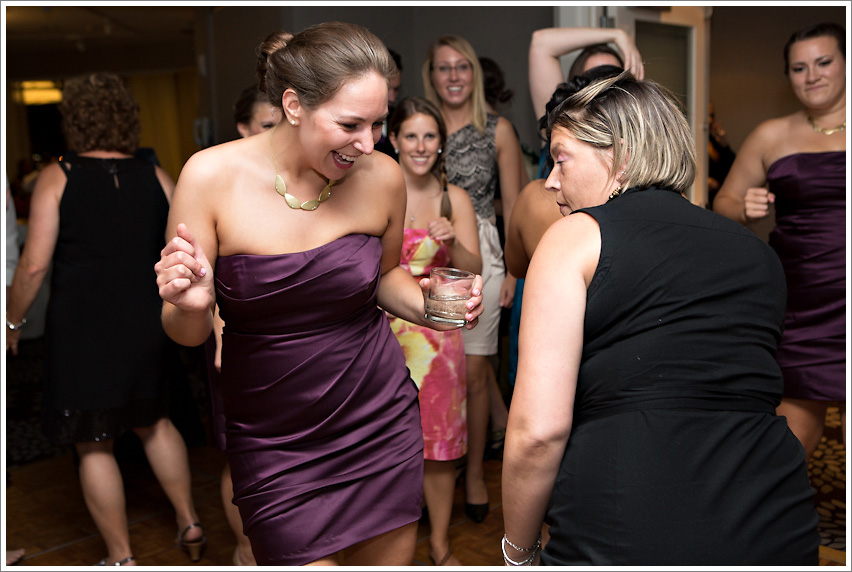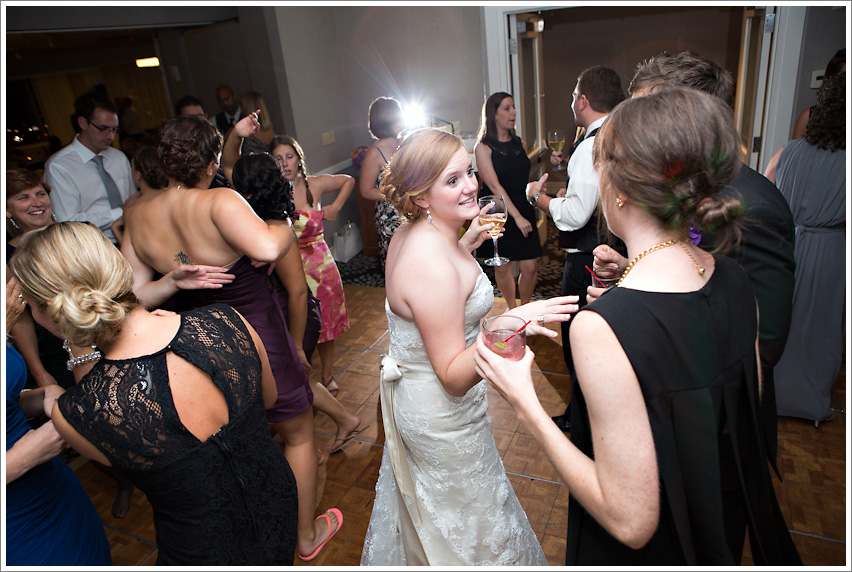 Congratulations Amy and Connor!!!