This season has been just incredible. So many wonderful clients, so many beautiful locations! I can't believe it's almost over! I have been eagerly awaiting Bonnie and Brian's wedding for quite some time... Bonnie was as sweet as can be through all our email chats, and when I finally met them in July we bonded over our mutual love of dogs, IPA and Columbus, OH. Brian went to OSU, which is a little known college a few miles from where I went to school, the Columbus College of Art and Design. It's such a shame that OSU is always in the shadow of CCAD, ha ha ha... ok maybe not! It was so fun to chat about all the old places, and it turns out Brian and I were actually living in Columbus at the same time... weird!
Bonnie and Brian are super smart scientists and met while doing research, they both liked each other but neither one did anything about it for a while until Brian mustered up the courage to write her a really long email about work stuff, with one little sentence about going on a date buried at the end. Ha ha! So cute! Bonnie replied "yes" immediately, and the rest is history!
So this was a Finger Lakes wedding through and through... it was an absolutely PERFECT day to be driving around the winding roads, too. I met the girls in Penn Yan, where they were getting ready.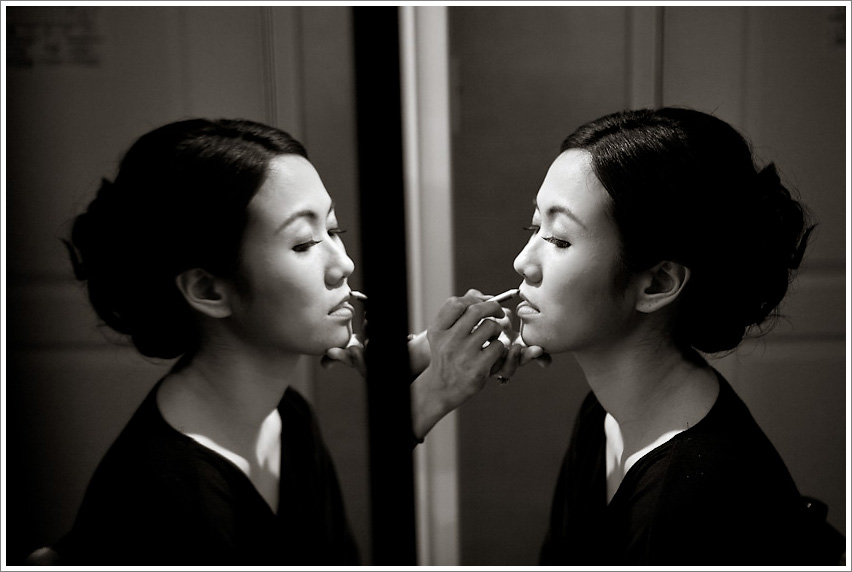 Bonnie told me she was deciding between a couple of pairs of shoes... excellent choice!!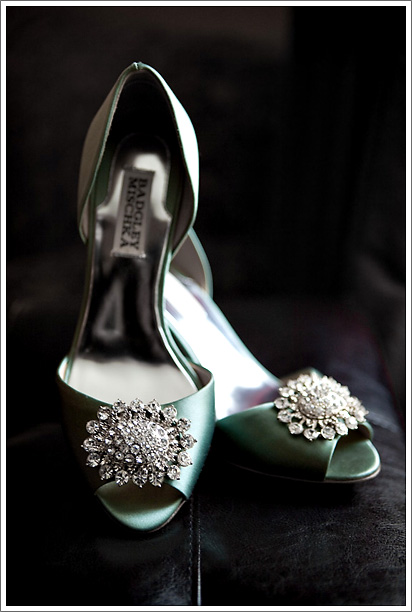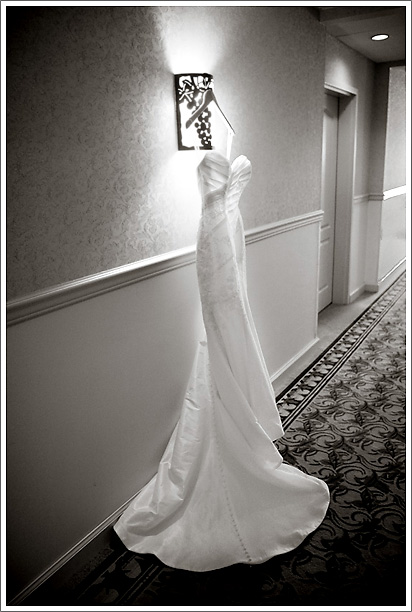 One of the best parts of my job is getting to be around people on one of the best days of their lives... surrounded by loving and happy friends and family.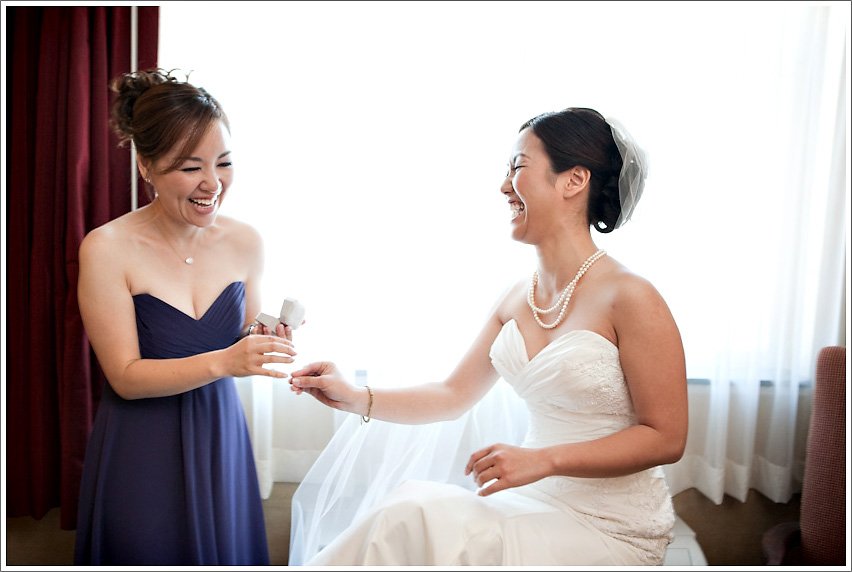 Rachel at In Bloom did a beautiful job on the flowers!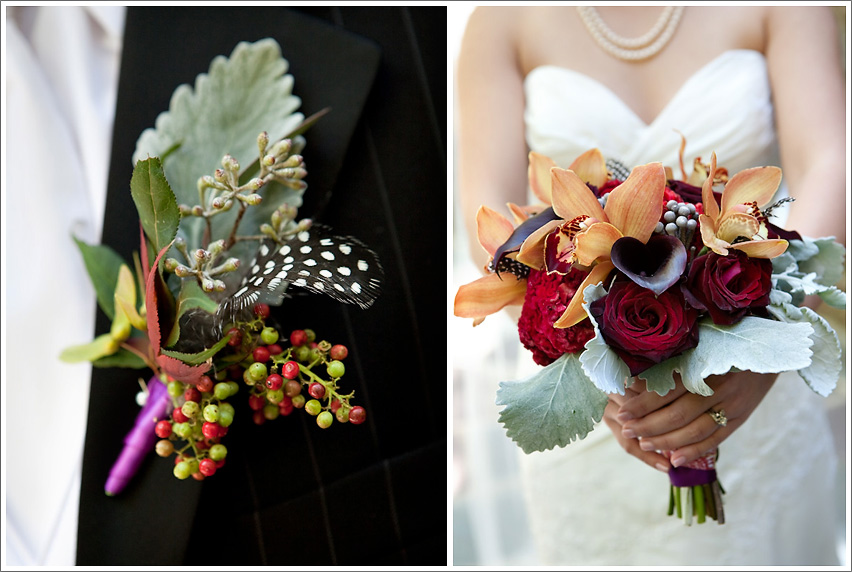 The ceremony was held at the stunning Garrett Memorial Chapel in Bluff Point. It's buried on a hillside at the end of a long, semi-paved road and the grounds are just incredible. It felt like a movie set or something, with the sun filtering through the trees and the completely quiet, peaceful vibe.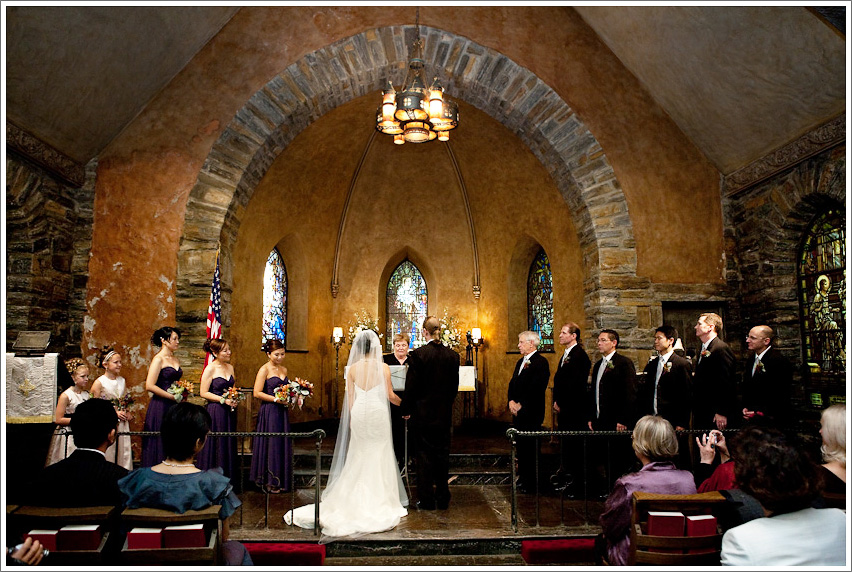 These two are so ridiculously happy together...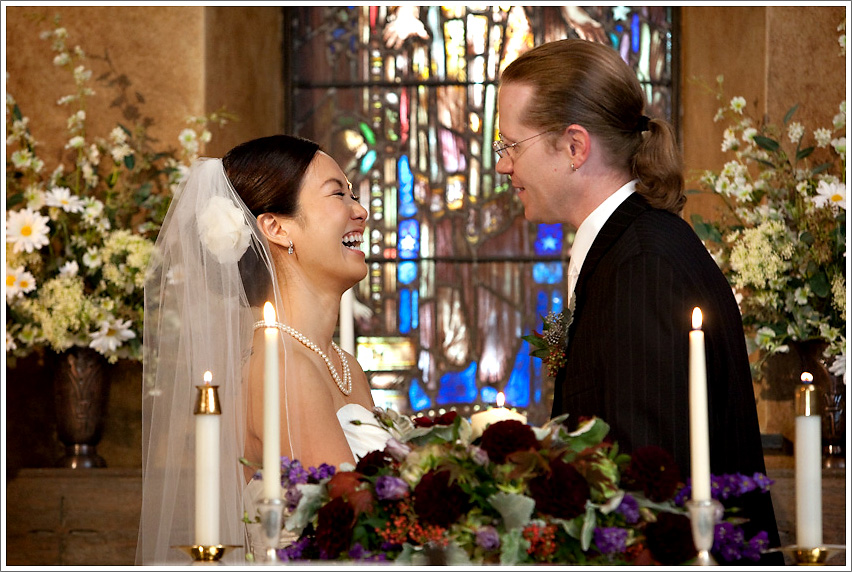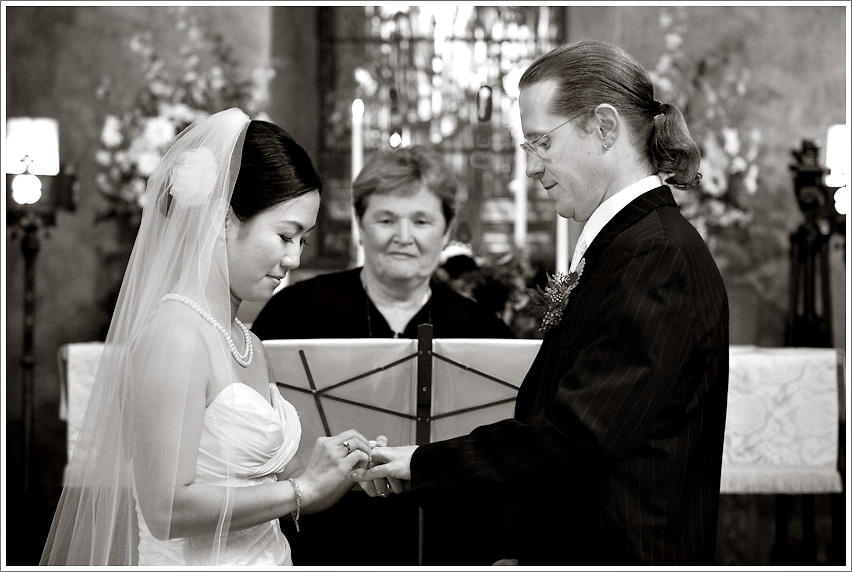 Bridal Party!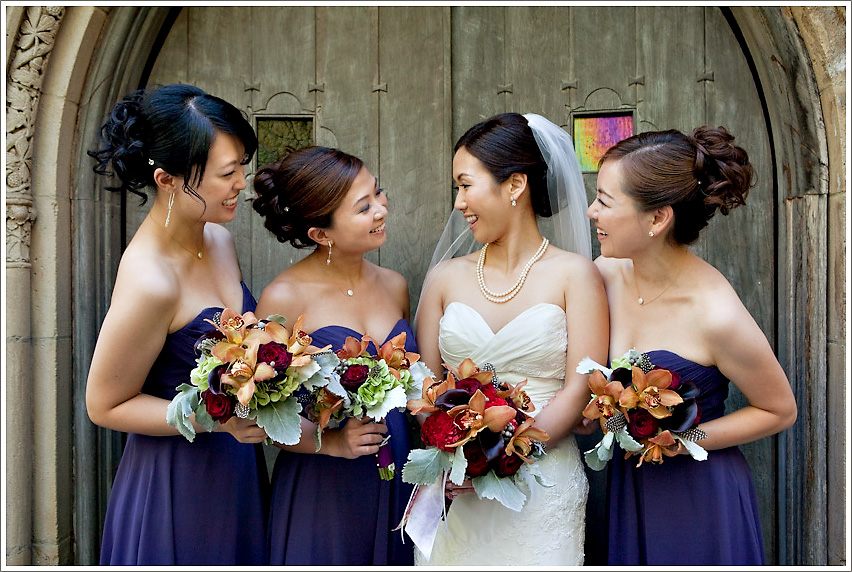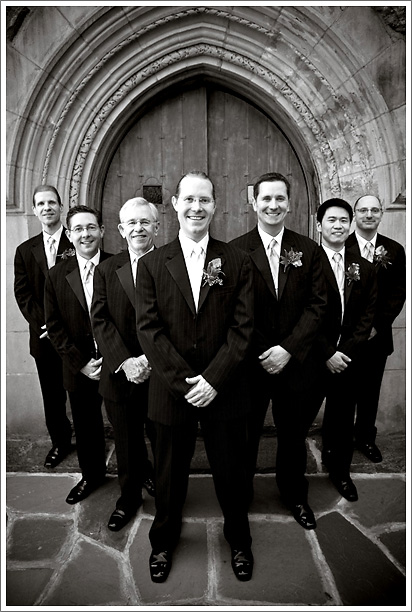 I <3 these arches!!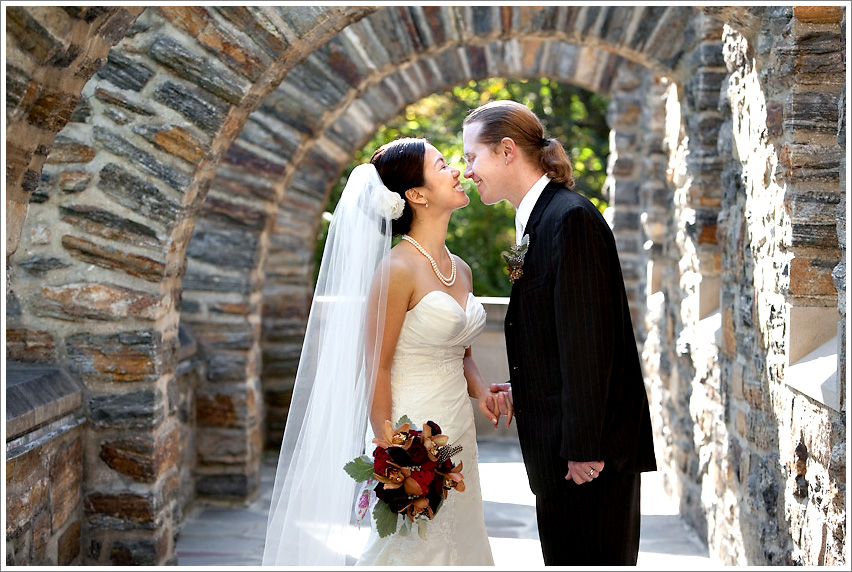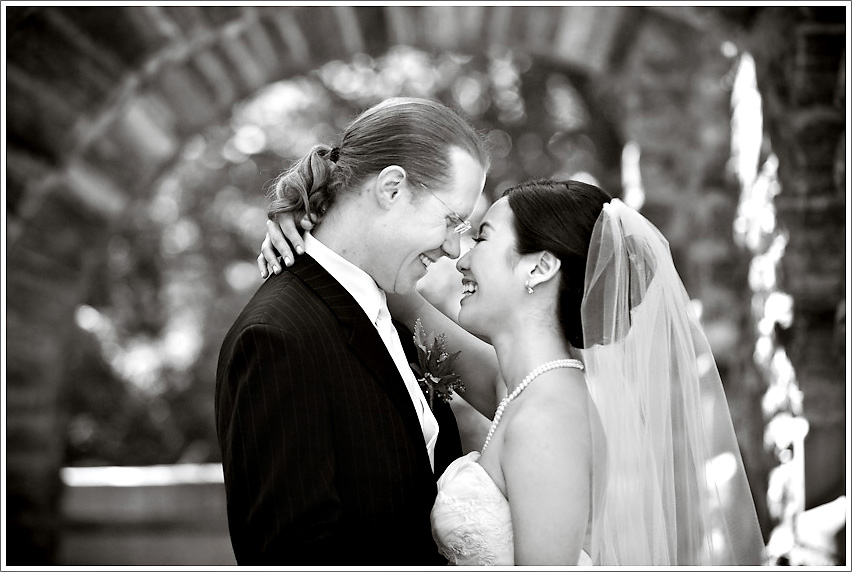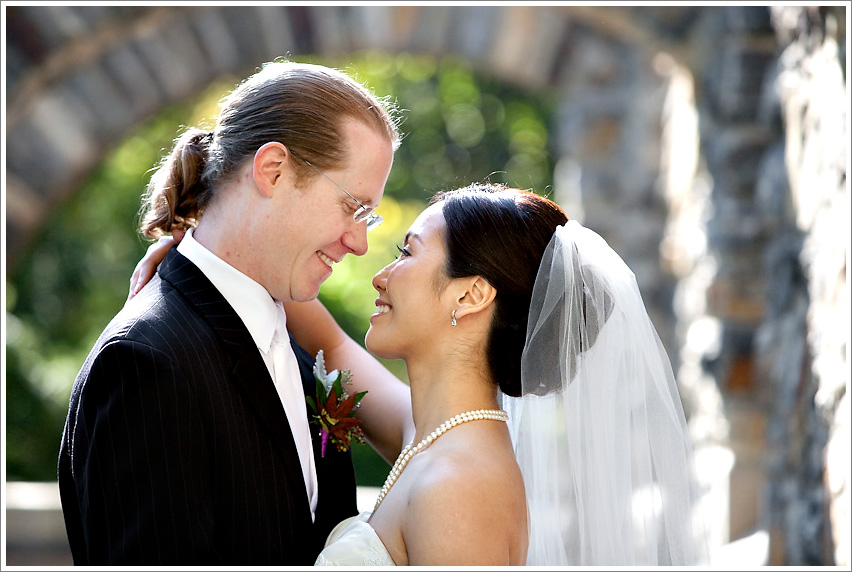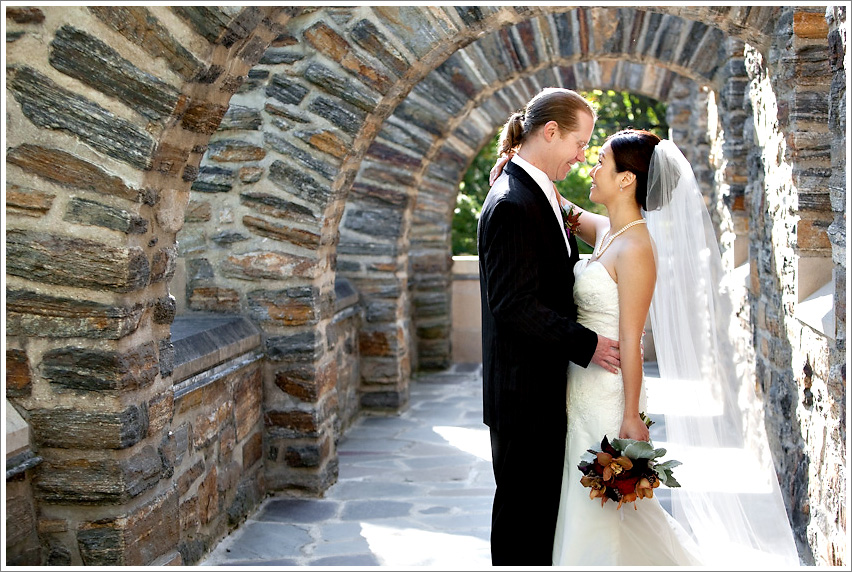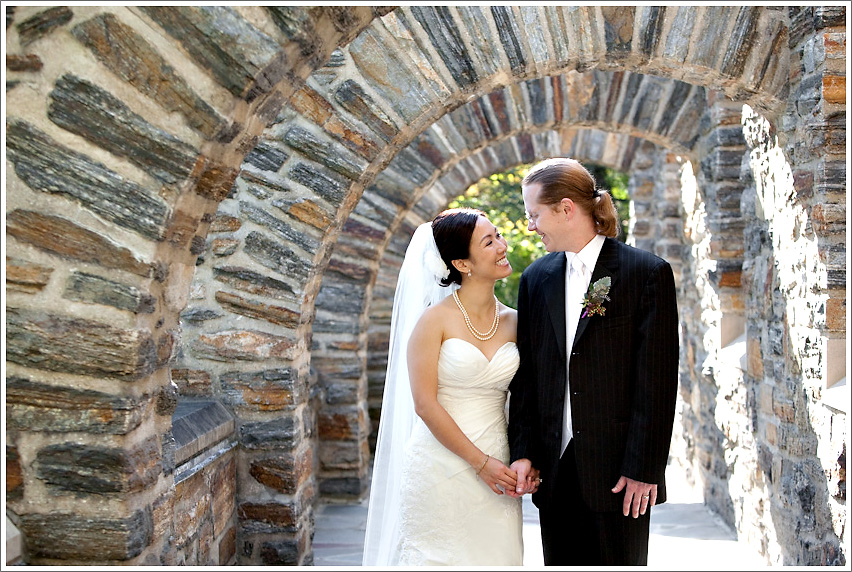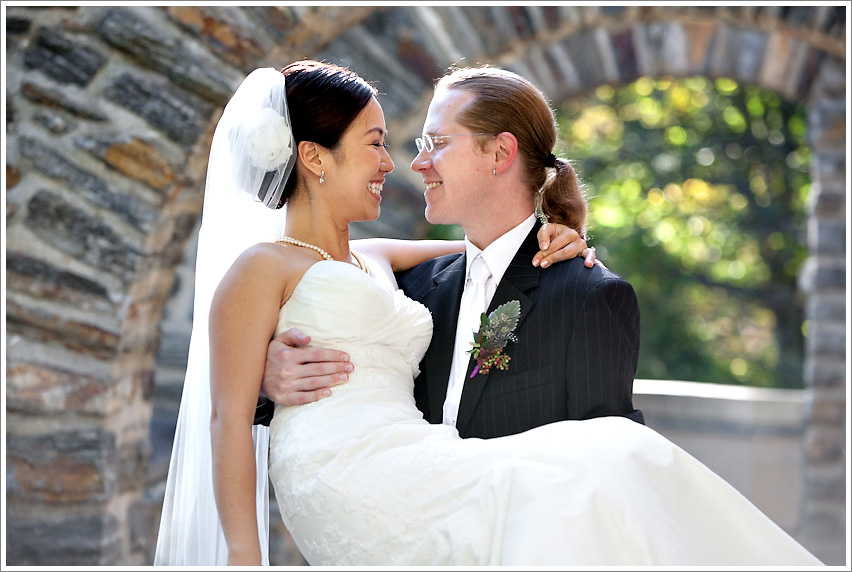 There's this cool little path with a canopy of knotted-looking trees around it...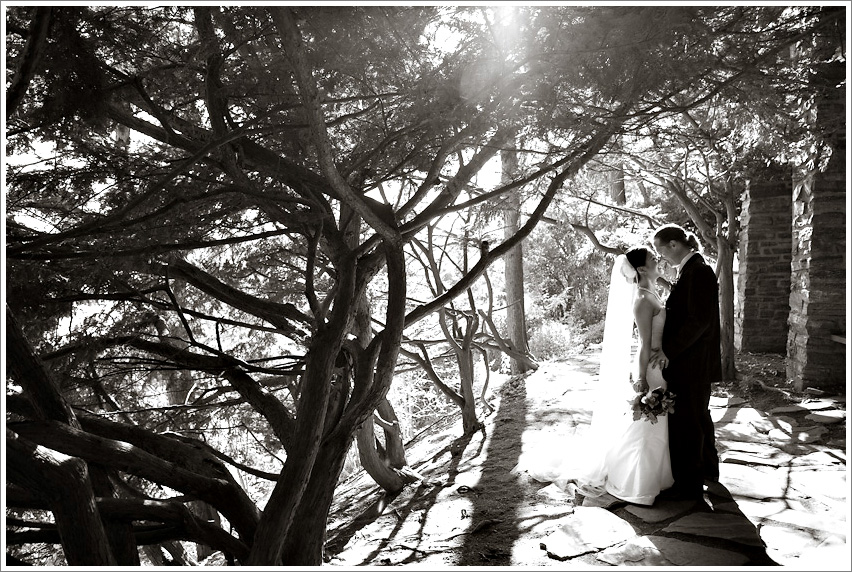 I was trying to explain that we had "A River Runs Through It light" but neither Bonnie nor Brian has seen the movie. It's kinda slow, honestly, but beautiful!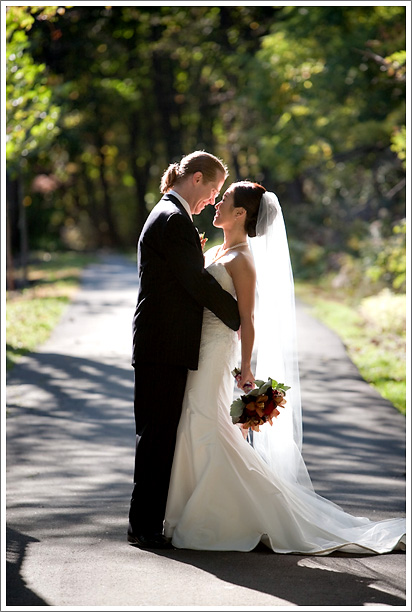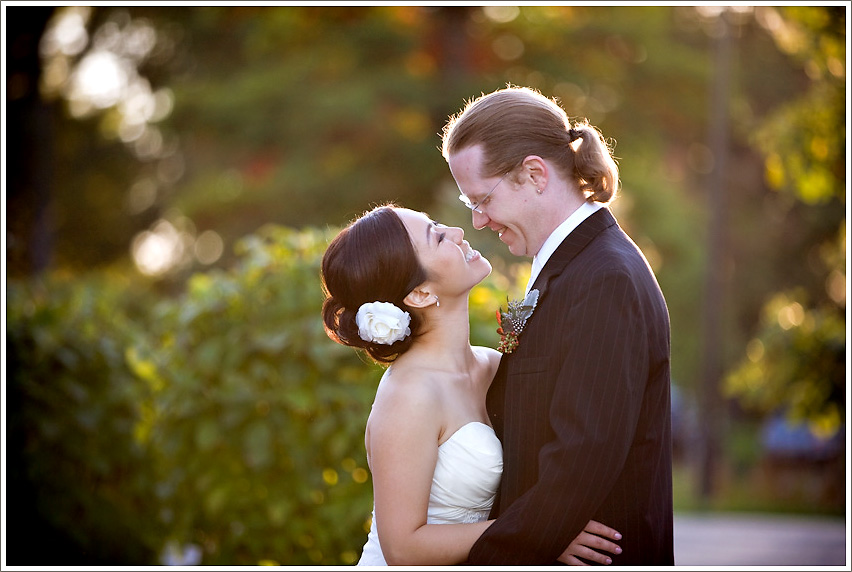 Perfection. Robert Redford called, he wants his light back. Heh heh.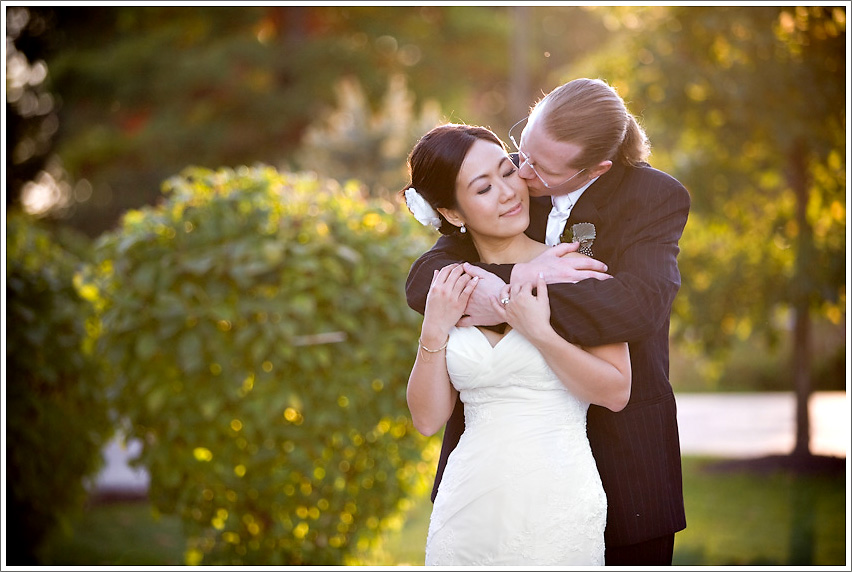 The reception was held at Belhurst Castle! It's about an hour away from the chapel, but it worked out perfectly because I got to listen to the tail end of the Bills game. Awesome couple, beautiful day, AND I got to listen to Buffalo take down Michael Vick... couldn't ask for anything more! Bonnie's details were so great... I LOVED the calligraphy on the place cards. I kept mine and think I need to make that into my official signature. It's so pretty!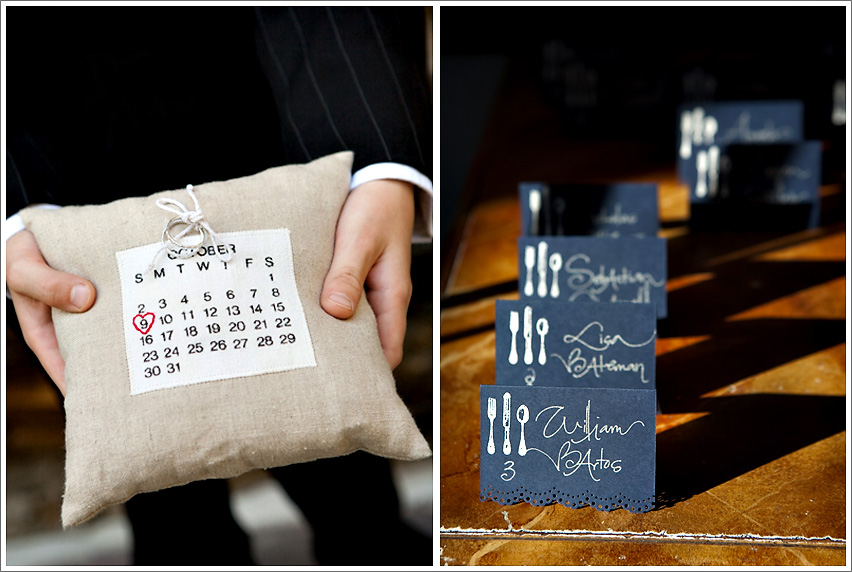 They make it so easy...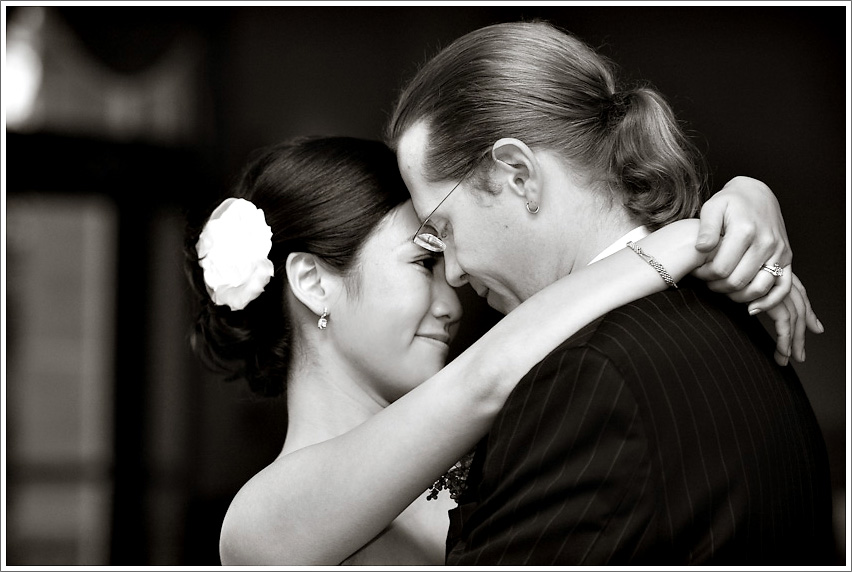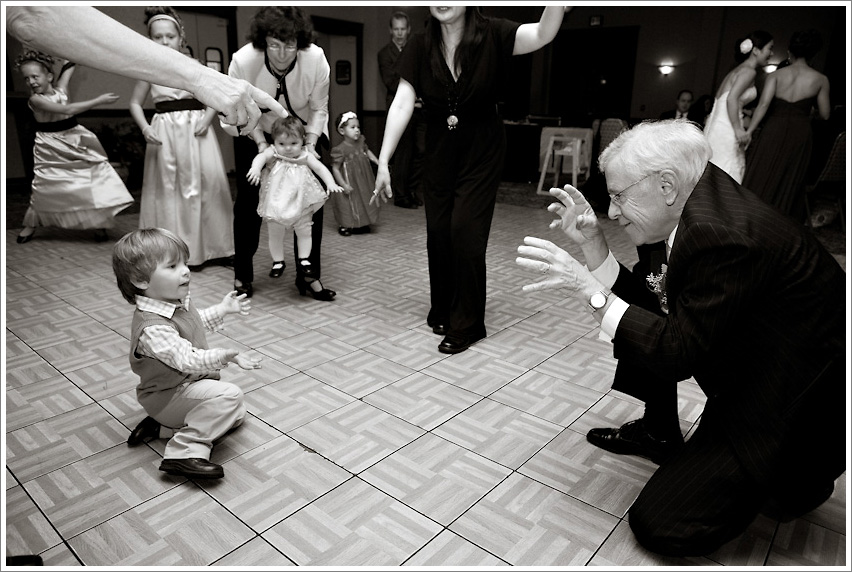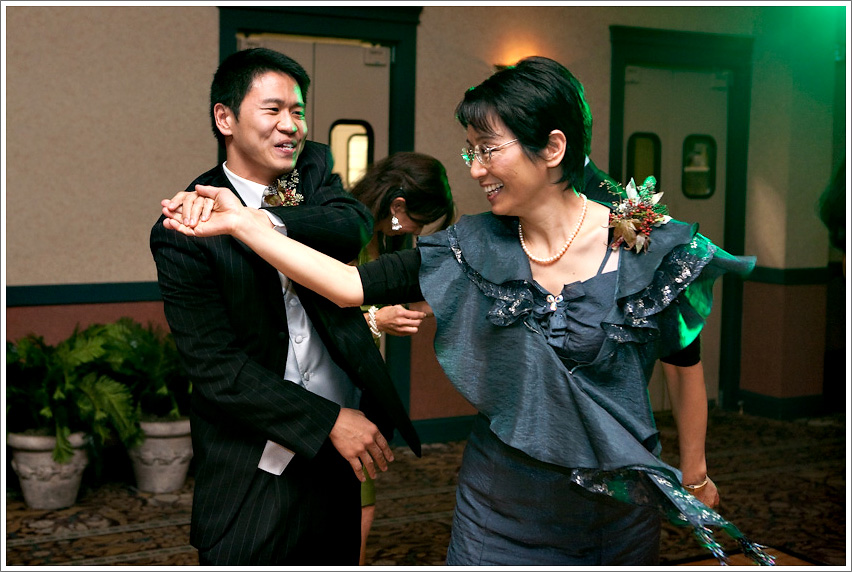 Everyone had a great time at the party!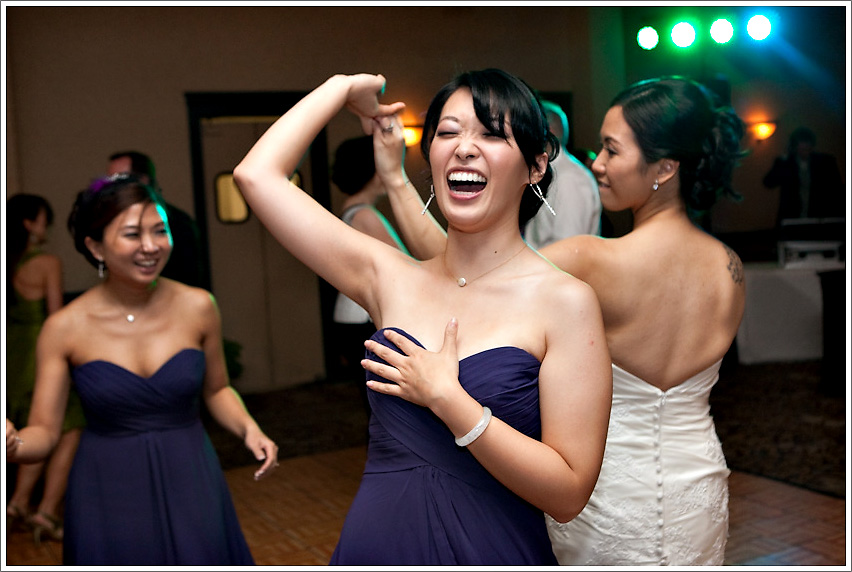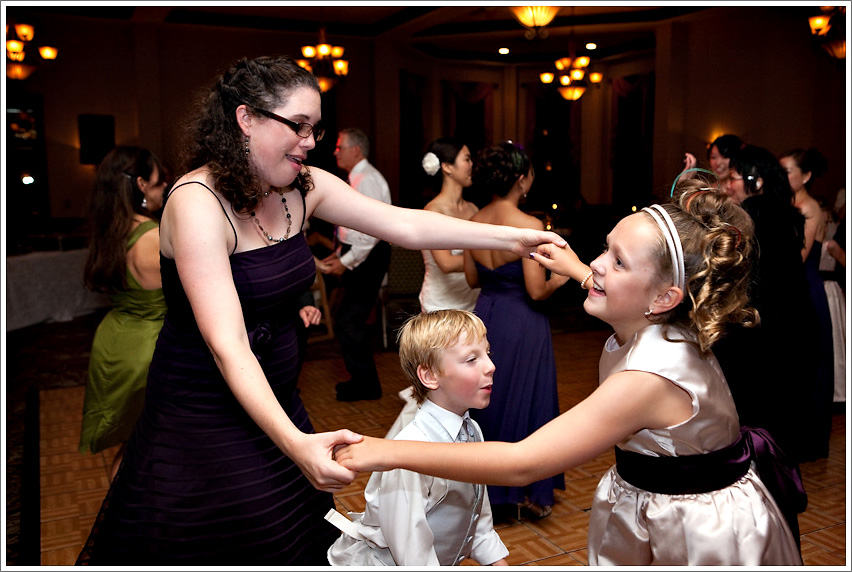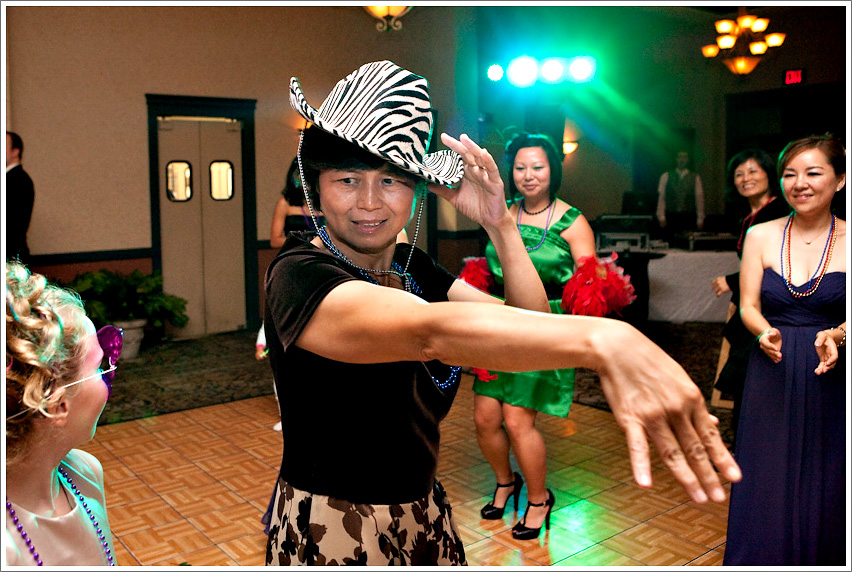 And Wedding MVP award this week goes to Bonnie's dad... he owned that hat!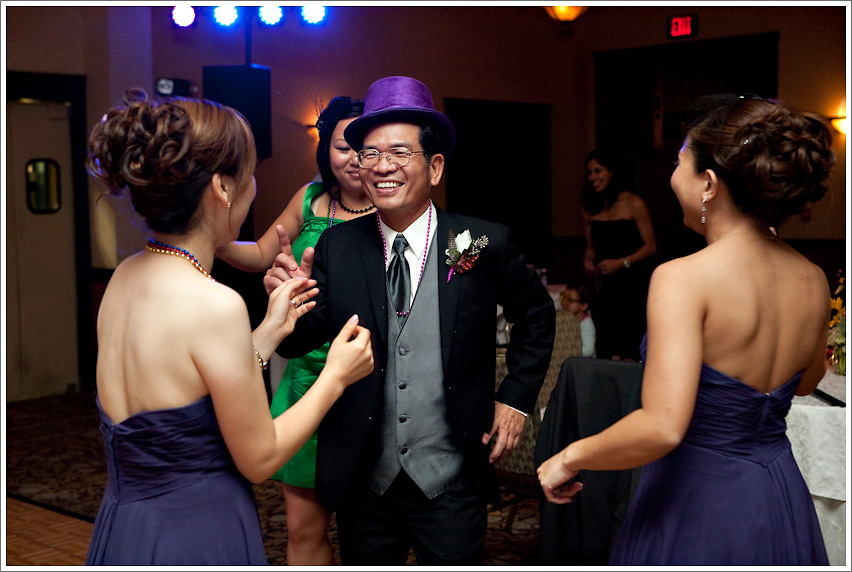 It was such an honor to be part of your day, Bonnie and Brian! I can't wait to hear about the wedding in Taiwan!