Hooray for Brittany and Sean! Brittany and Sean are my second couple in a row to have met in a recreational adult sports league! I also have some friends who have met their significant others that way... I feel like I'm starting to hear this almost as much as I hear that people met online! Take note, singletons. 😉
Brittany has been such a treat to plan the wedding with, she's so sweet and laid back!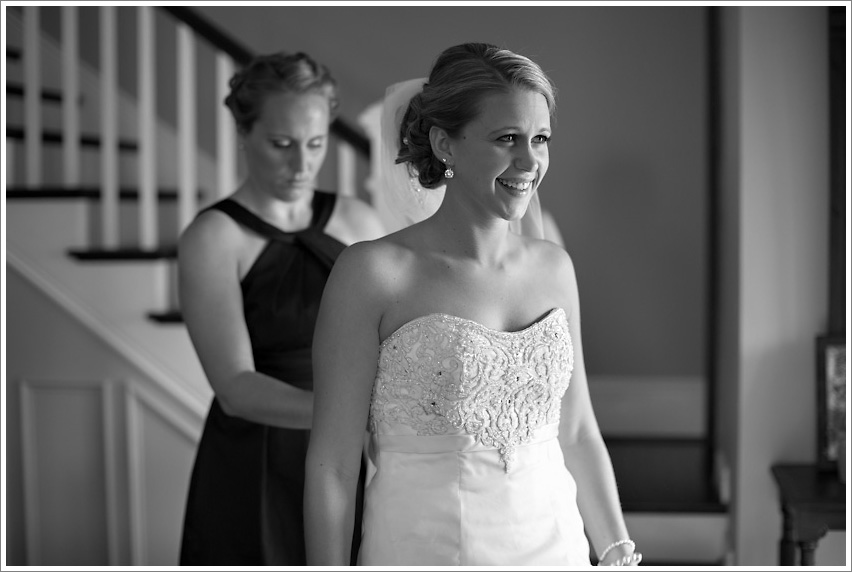 Give me these shoes.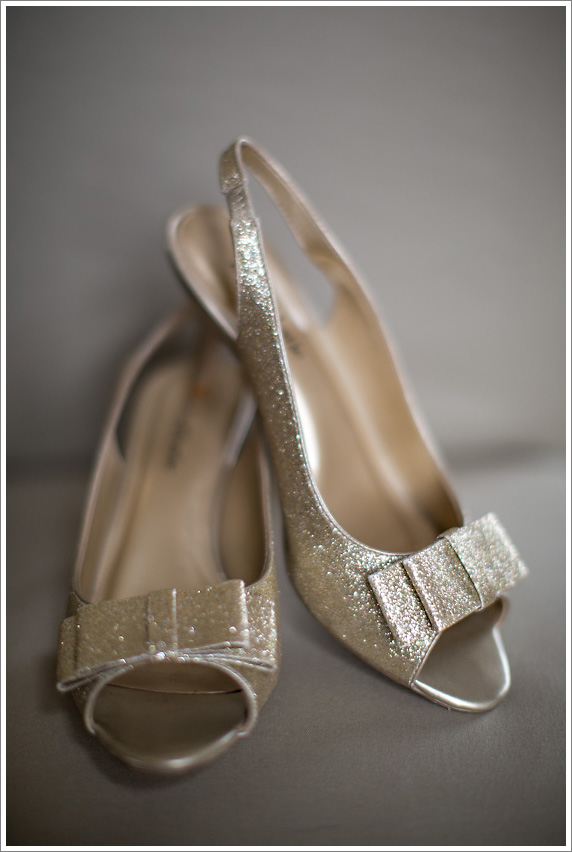 The ceremony was at St. Mary's of the Lake in Skaneateles. Beautiful church!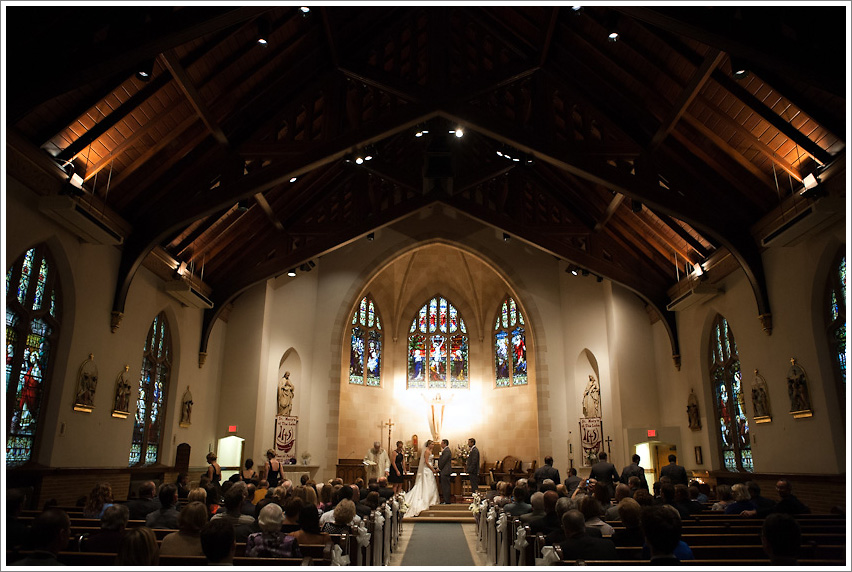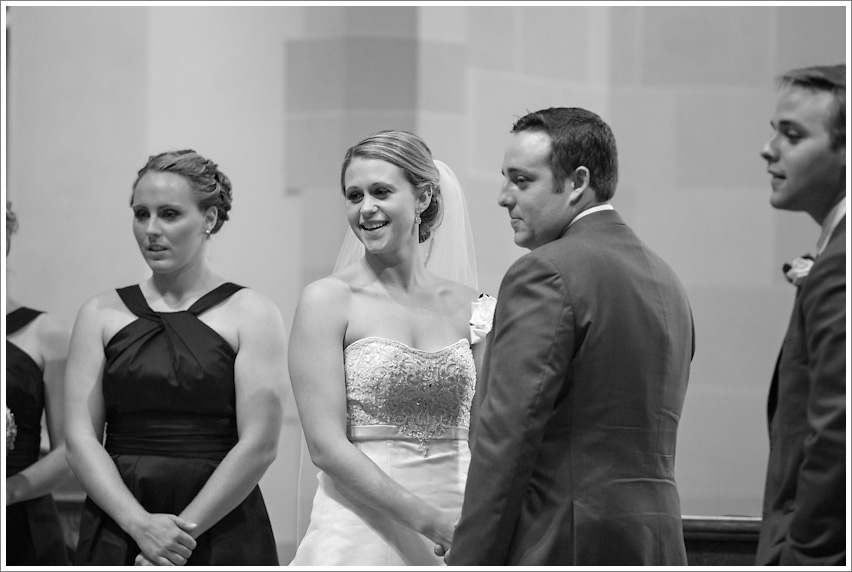 Brittany and Sean were both so serenely happy throughout the whole ceremony.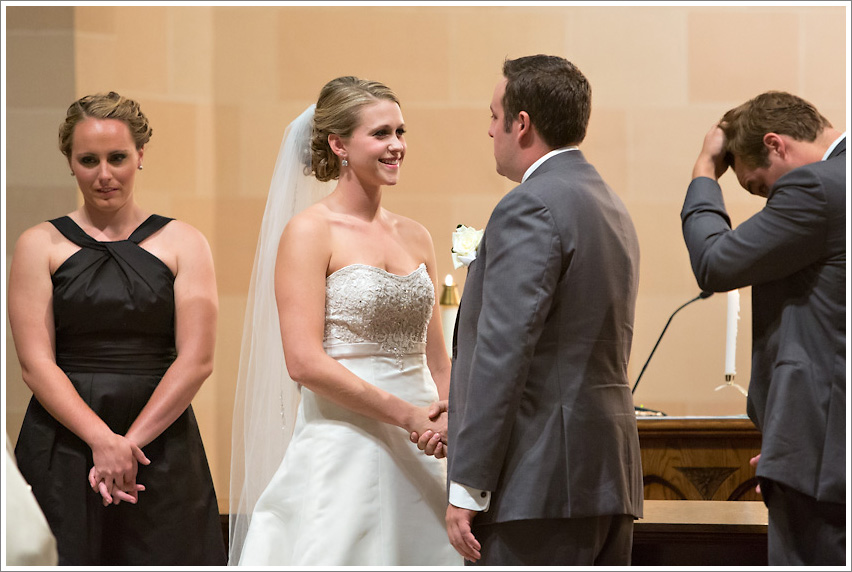 Mr. & Mrs.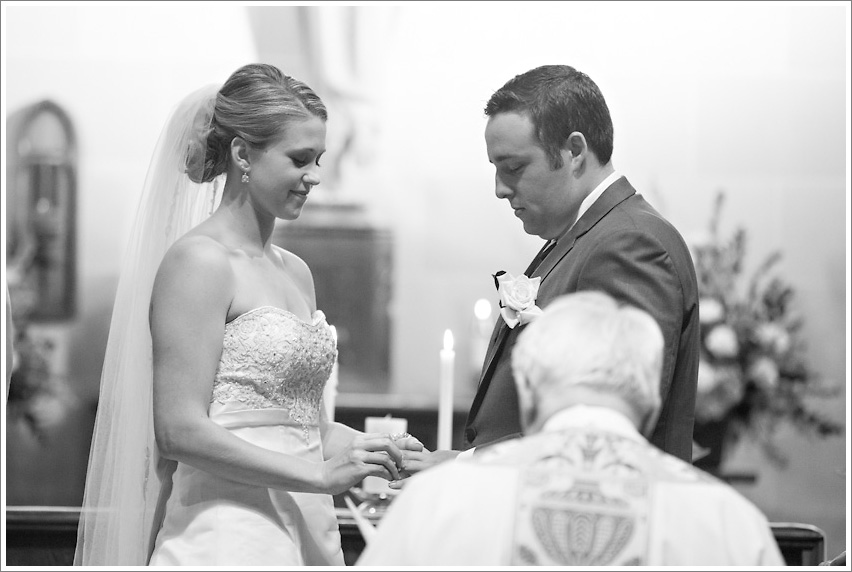 The rain started during the ceremony. It did not let up all day, but that didn't stop Brittany and Sean! I love it when my couples are really focused on what matters (each other!) and just go with the flow. Brittany still wanted to stop by the park in downtown Skaneateles, which I thought was totally awesome. I love rain in pictures!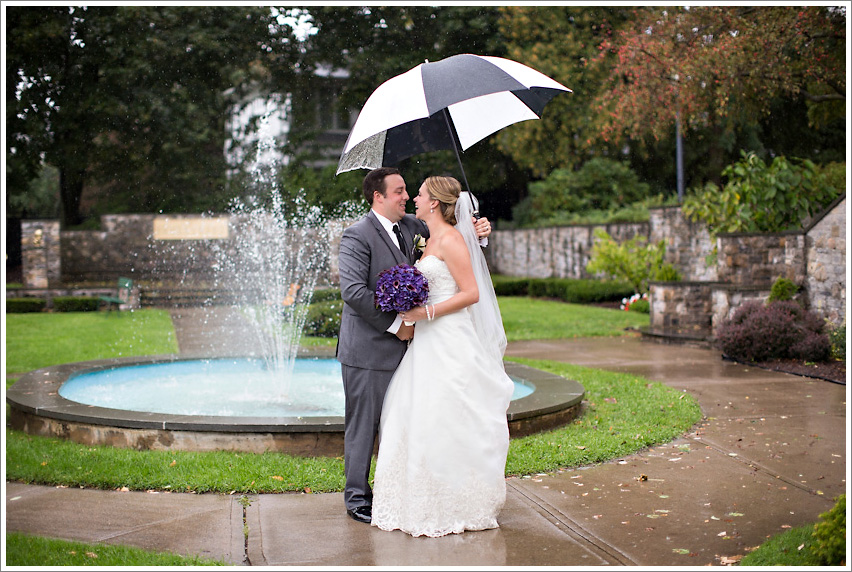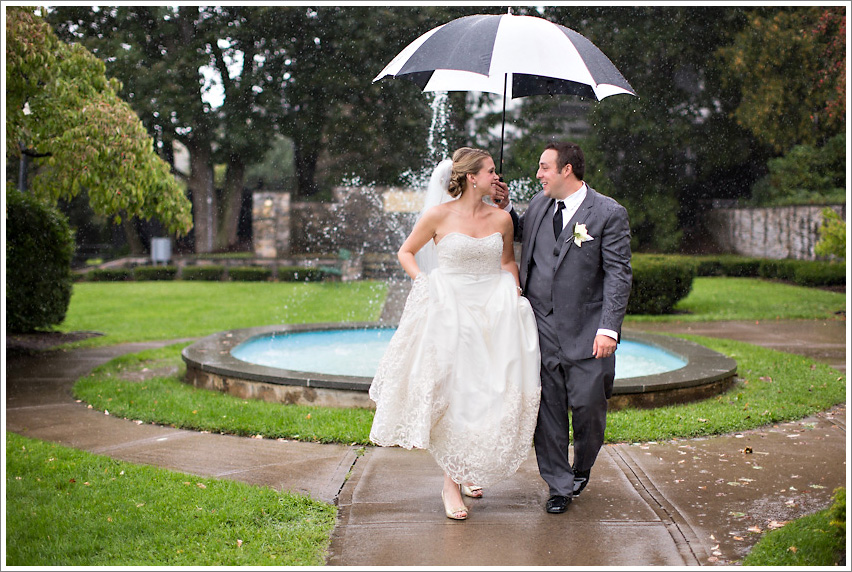 Embracing the day!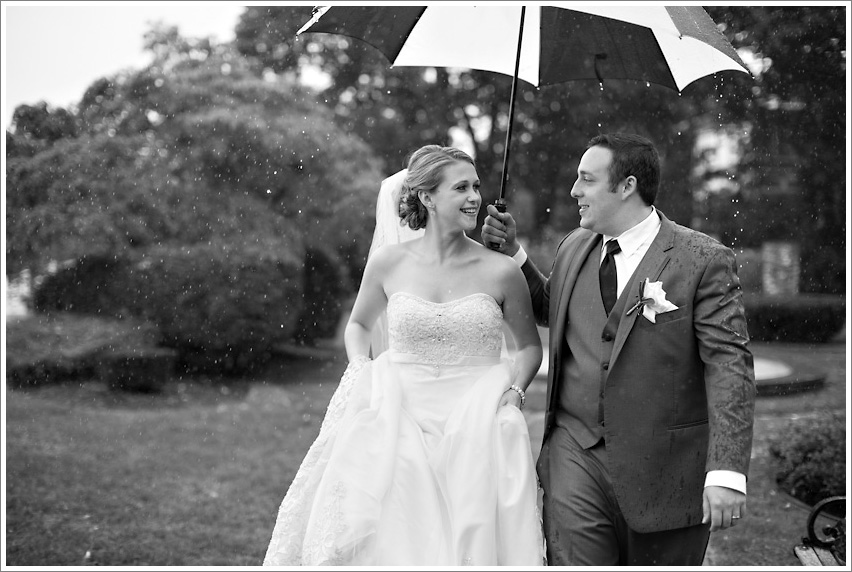 After a few quick shots we headed to Skaneateles Country Club to finish up portraits. We lucked out with their huge portico... I don't think the giant bridal party would've fit anywhere indoors! 😀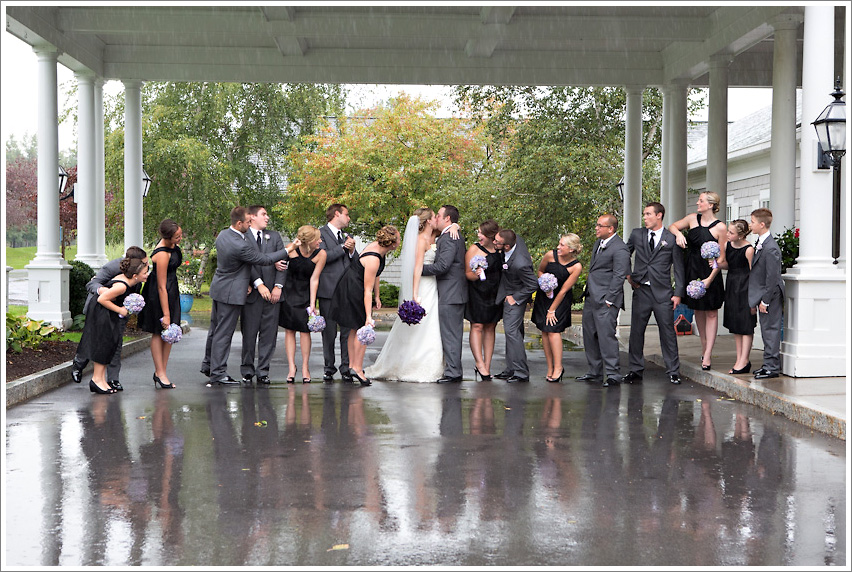 Love this! Brittany is seriously awesome.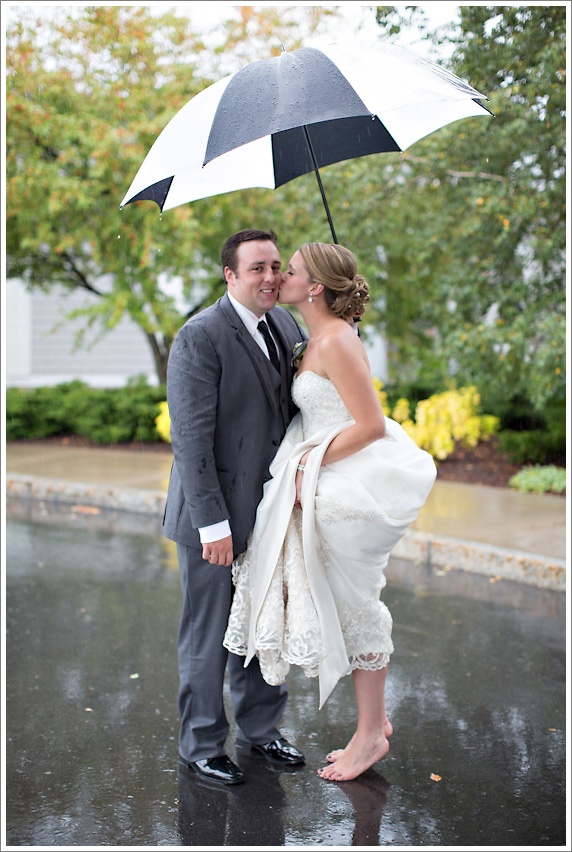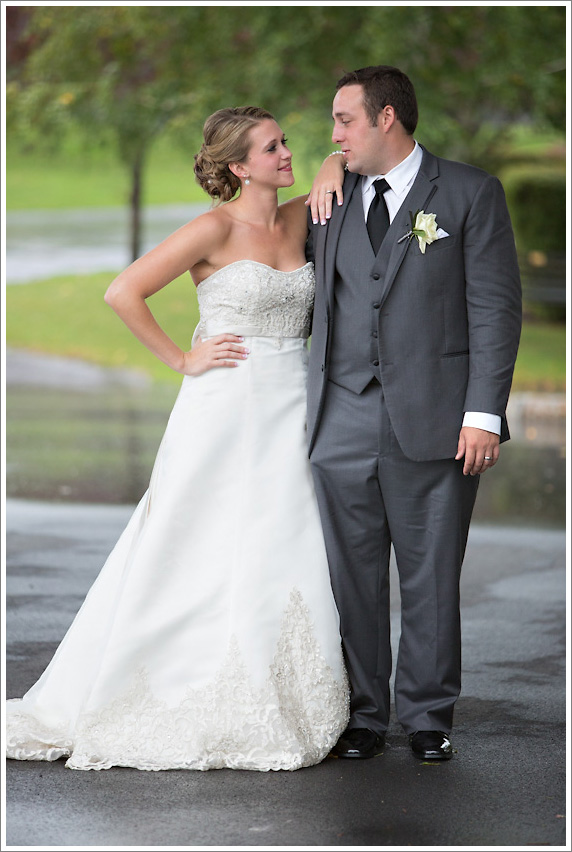 Sean clearly just strolled out of the pages of GQ.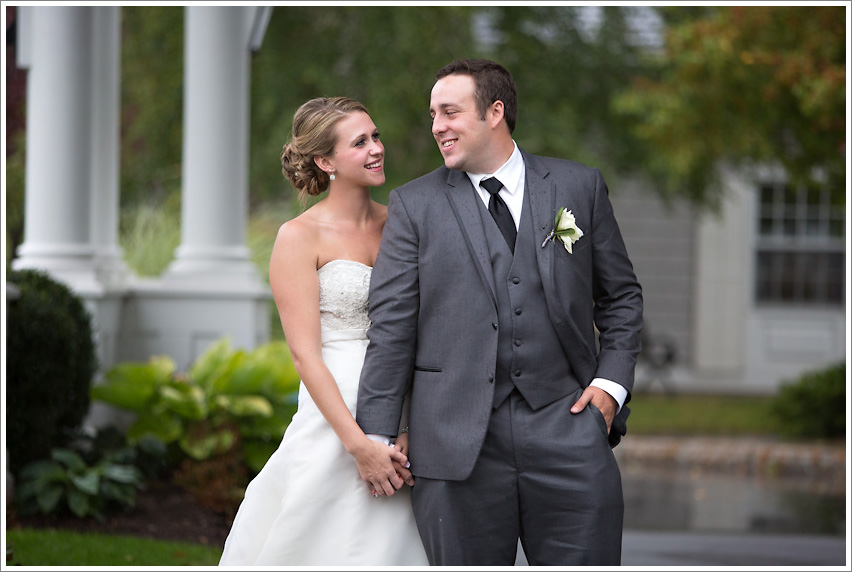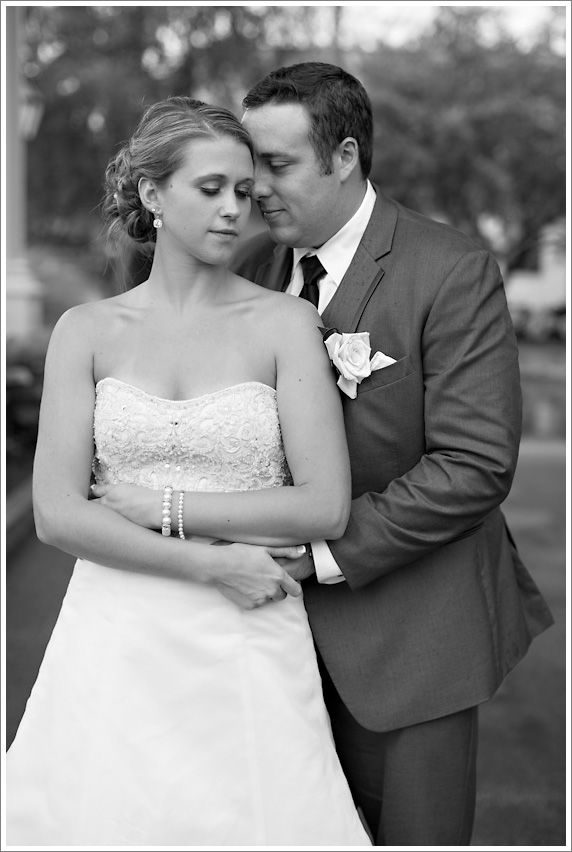 The reception was a great party, with Ormond Entertainment keeping the floor packed all night! Brittany and Sean's first dance was all sweetness.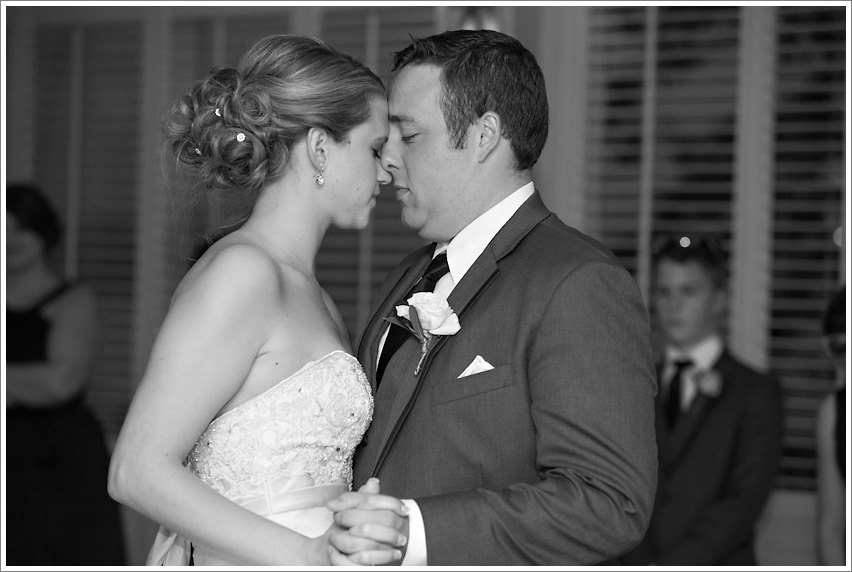 Loved this sweet moment between Sean and his mom.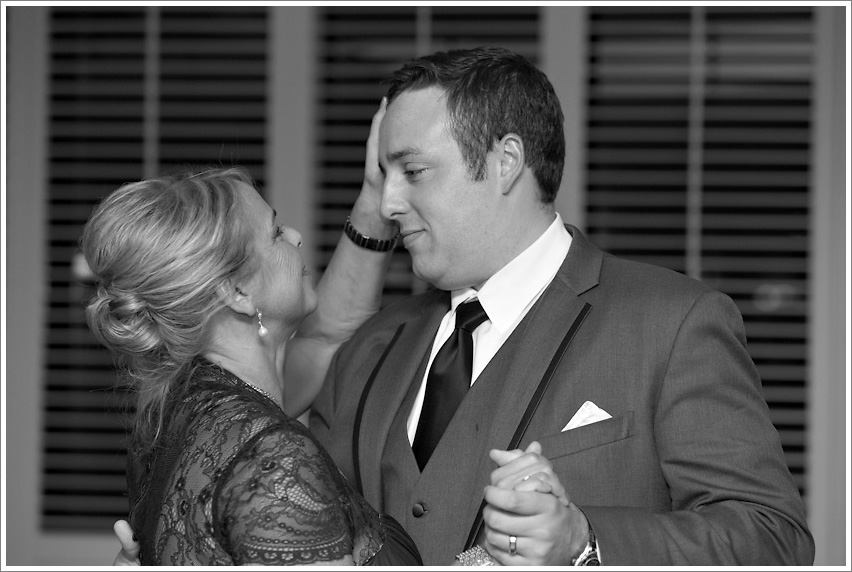 I've never seen a mother of the bride do the knee thrashing dance, this was awesome!!!!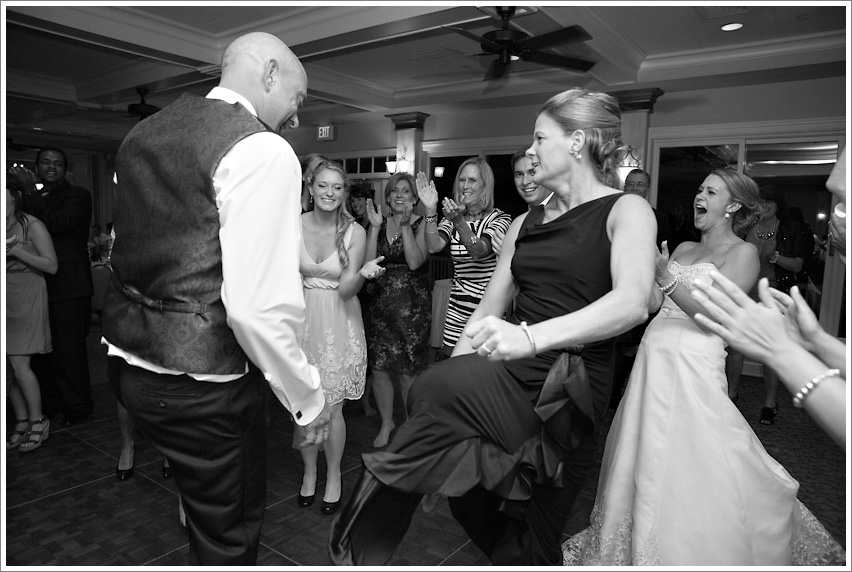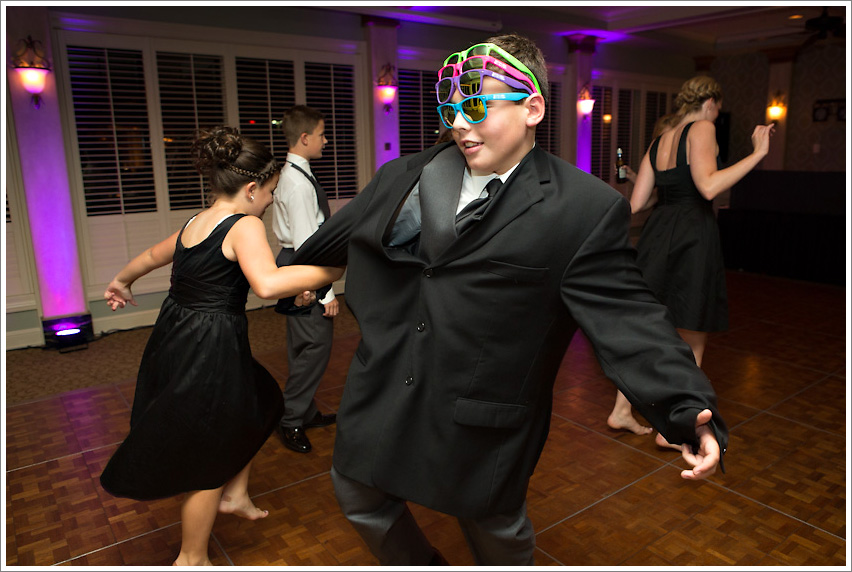 MVP was based on a single picture tonight. Brittany's dad made this face while being pulled into a dance circle by one of Sean's relatives and I can't stop laughing at it! Best ever!!!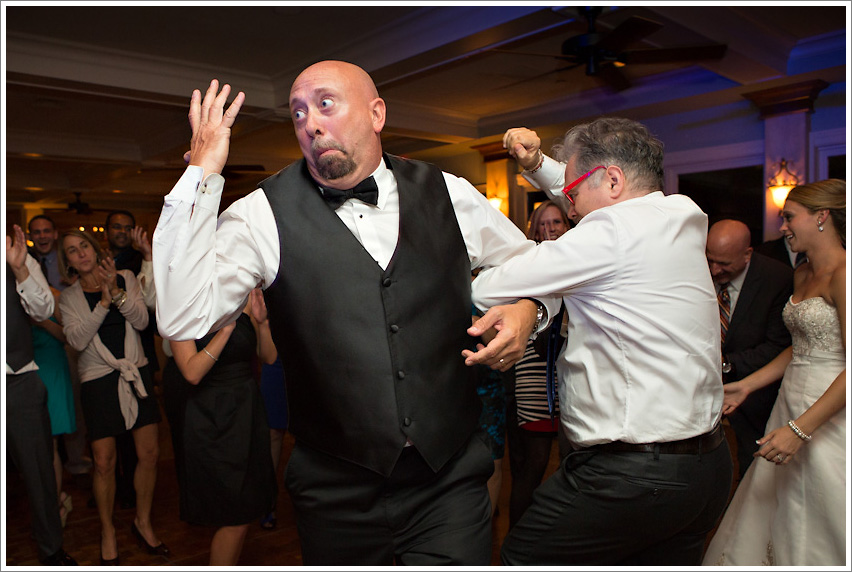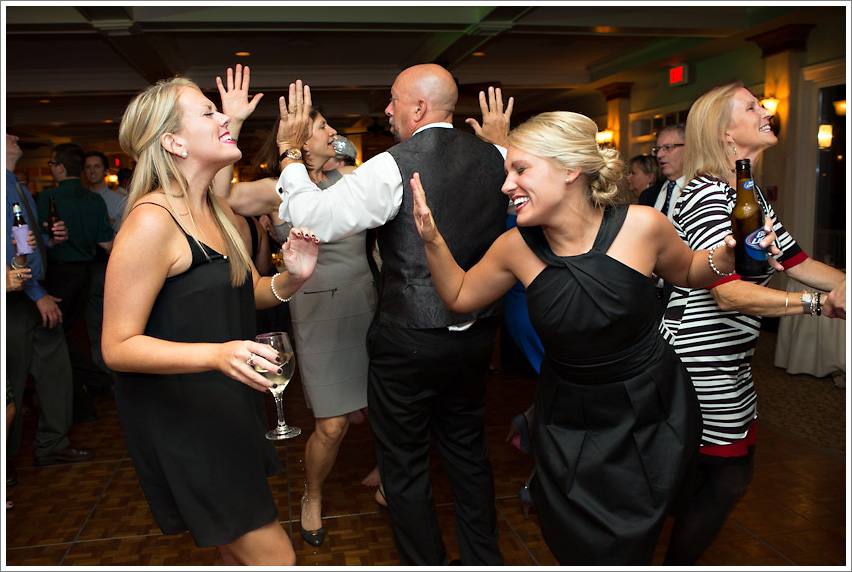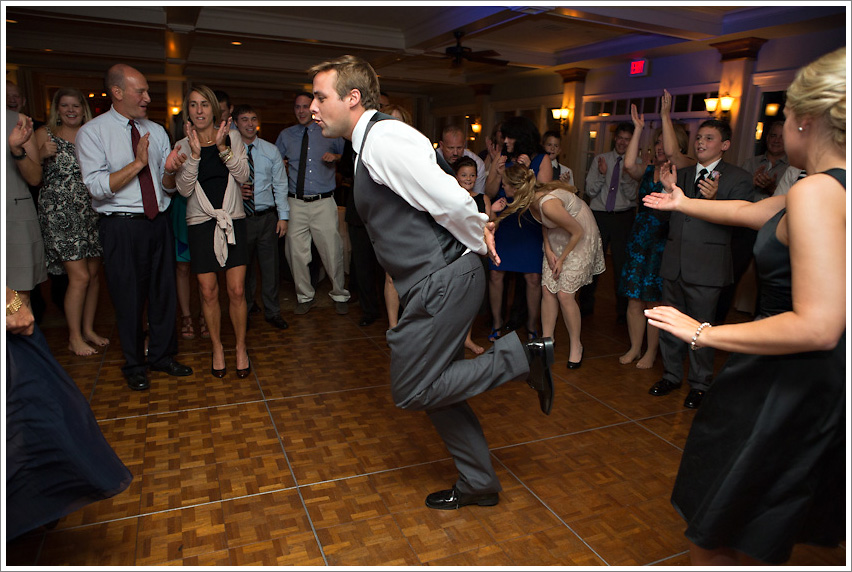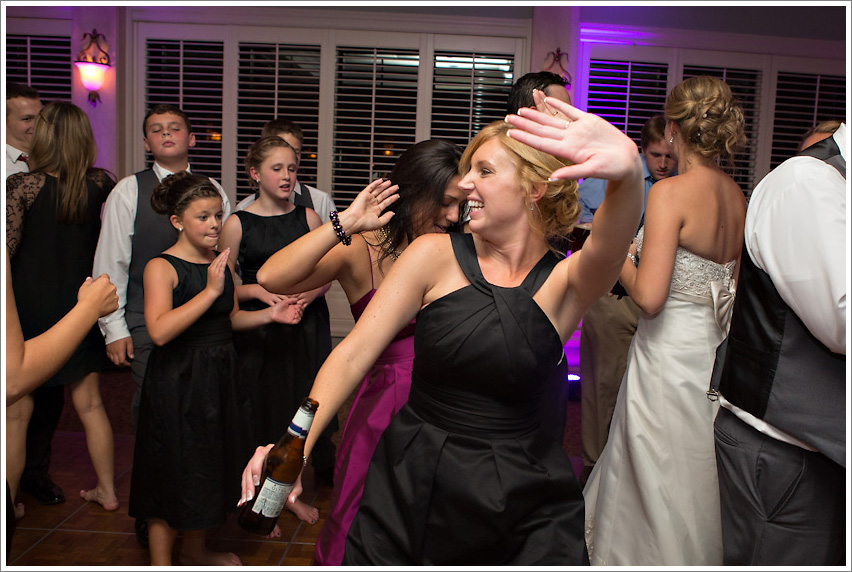 I love it when grooms spend a lot of time on the dance floor... Sean was rocking it!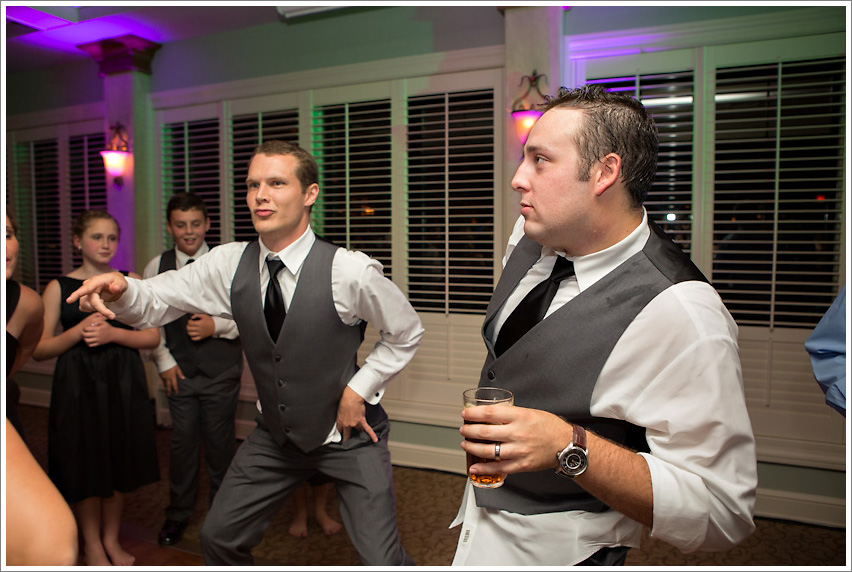 A little bit softer now!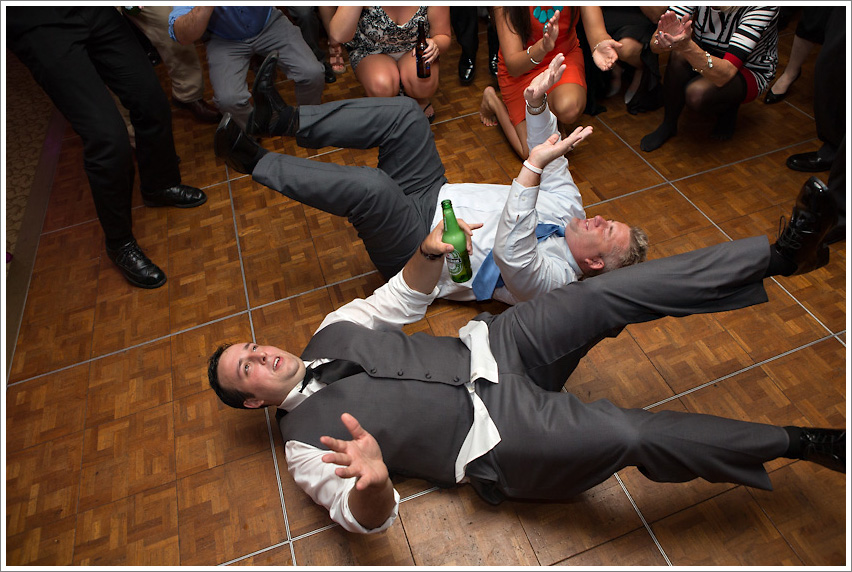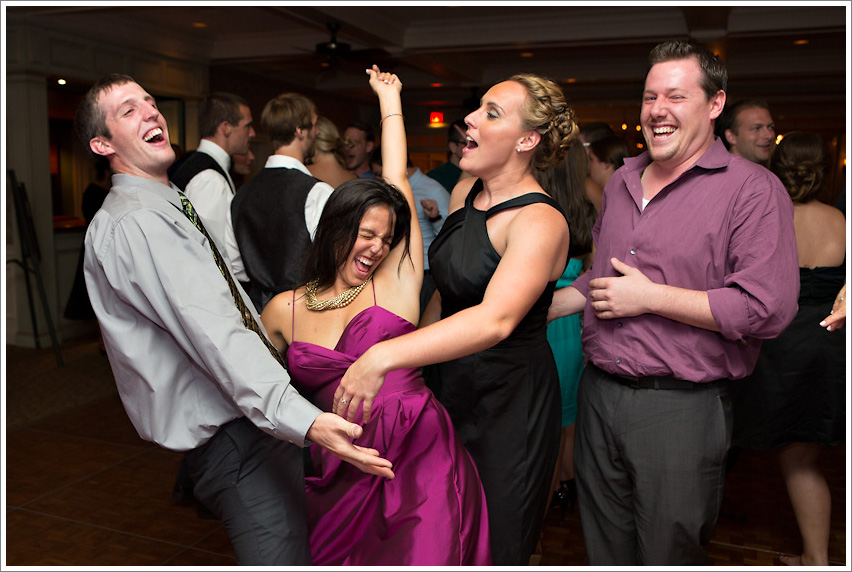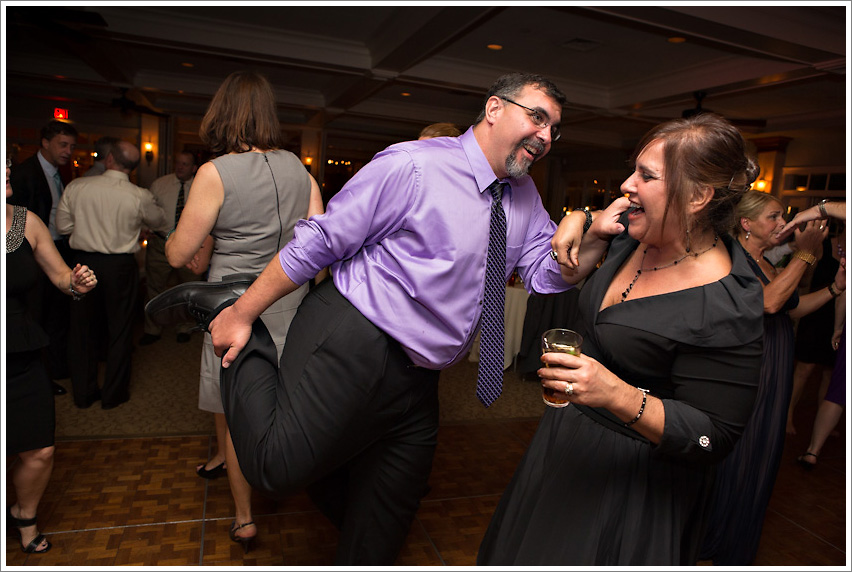 Congratulations Brittany and Sean, you guys were a pleasure to photograph! I'm so glad you didn't let the rain get you down, we still made a lot of beautiful pictures and had a good time to boot! 😀 Hope you had a fabulous weekend!