YAY March!!!! I love March. Yep, we just got over a foot of snow, but March is when the sun starts coming out again, daylight savings begins, and it's time to get ready one of my favorite holidays: St. Paddy's Day! Irish music, green everywhere, Guinness cake (yes, you read that right) BAGPIPES... it's so fun!
On to the pictures... My cousin Kristy has been on the blog a number of times- for her Vegas wedding, of course, and as a guest at a bunch of weddings I've shot. So, when Kristy and Tony announced they were having a baby I was like "I can't believe someone would have a baby just to get on my blog again. Fame really is a sickness." ;D He he... All kidding aside, they are such an adorable family and it was a fun shoot!
Look at this guy!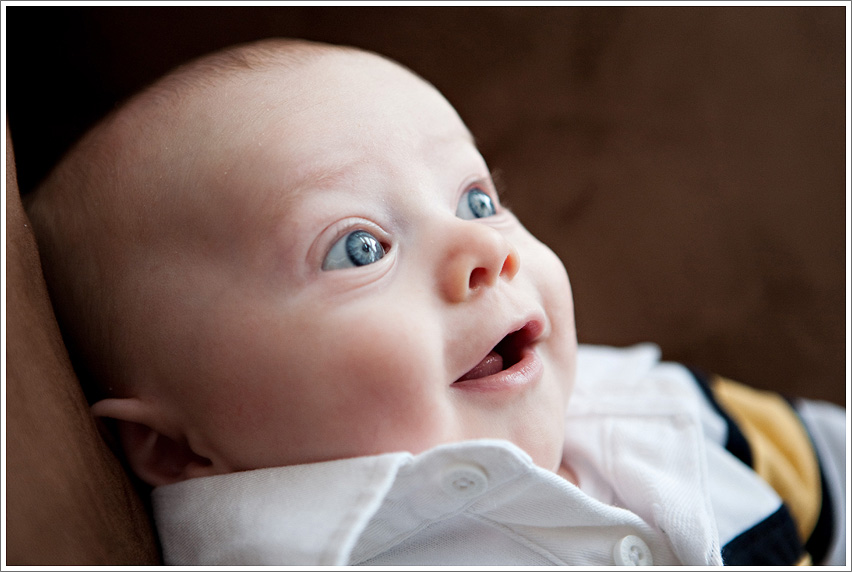 I loooove this picture so much... I feel like this is the exact expression he'll be making when he's 6 and getting in trouble. So. cute.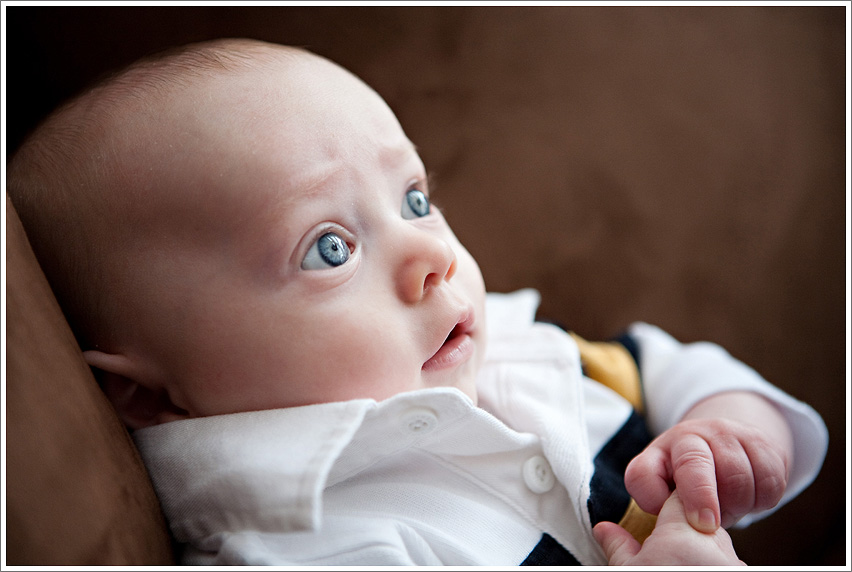 This is fun!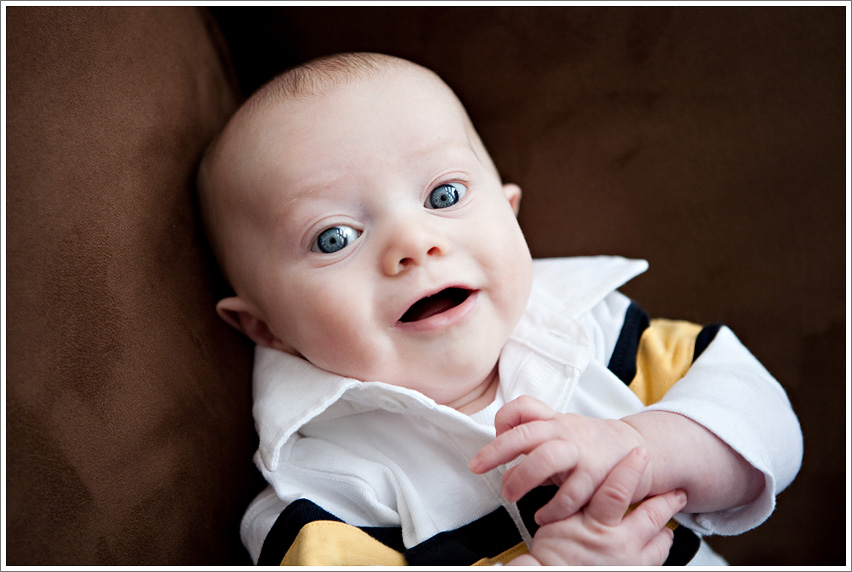 But you're a little weird Aunt Megan.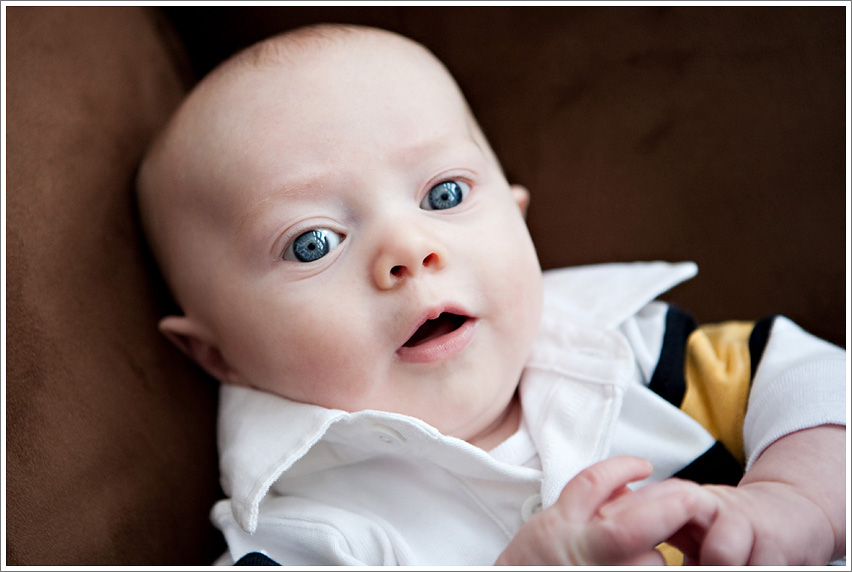 So sweet...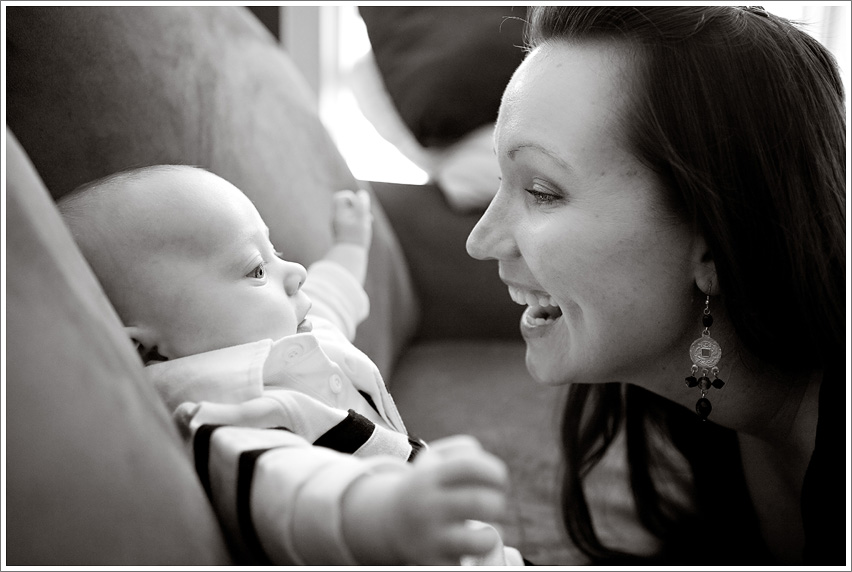 A little blue steel: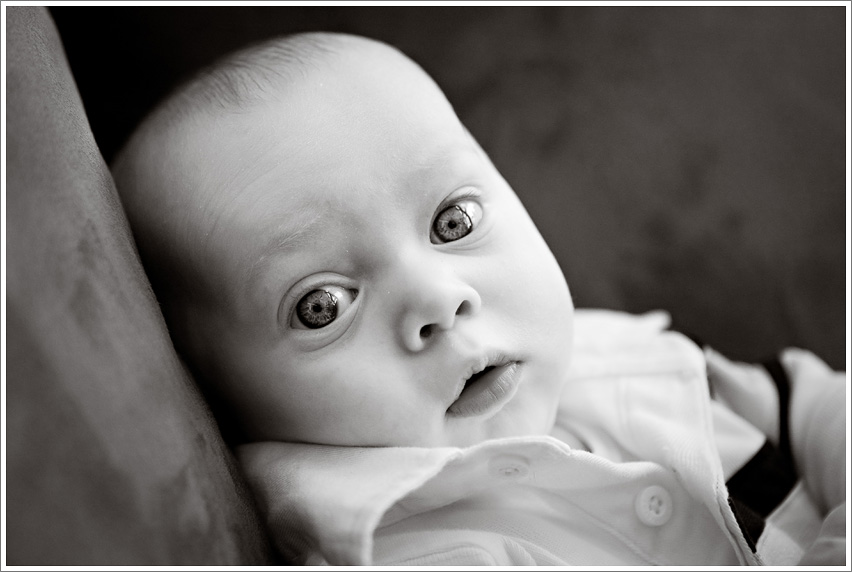 Headed outside for a couple family pictures... I love how the strap on the hat sort of constricts his babycheeeeks!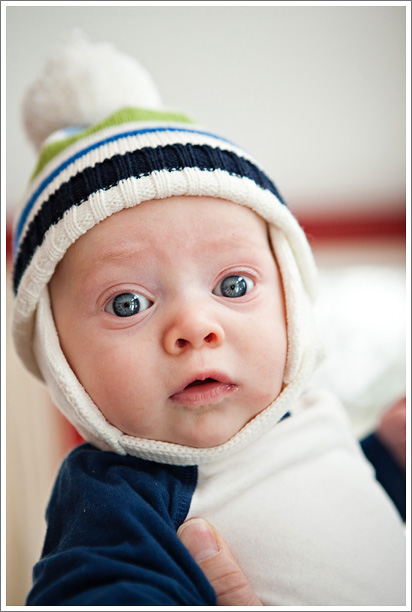 Cameron was a little fussy (hey it was cold, I don't blame him) so Kristy and Tony were trying to get him to cheer up, and then he shot me this look. Seriously is this not the look of a child thinking "I have got them wrapped around my finger." I think they have a little Ferris Bueller on their hands...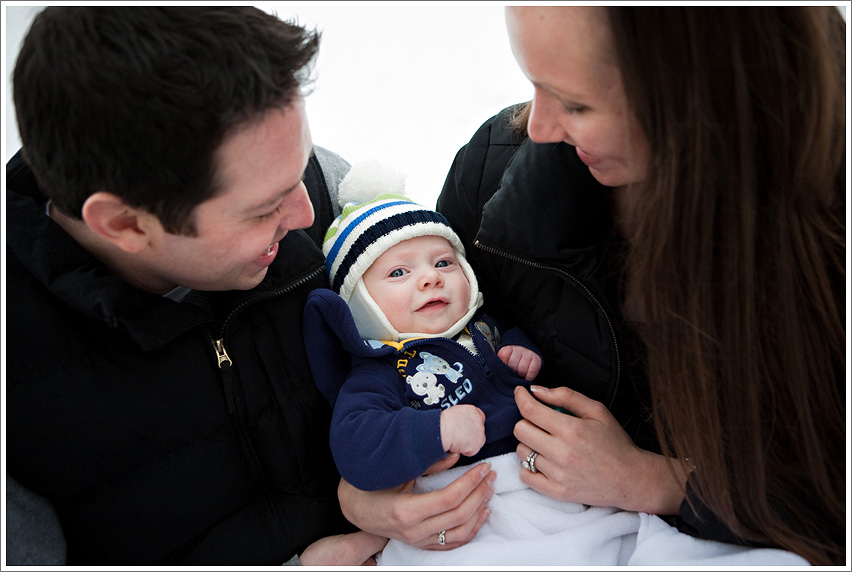 And one last one...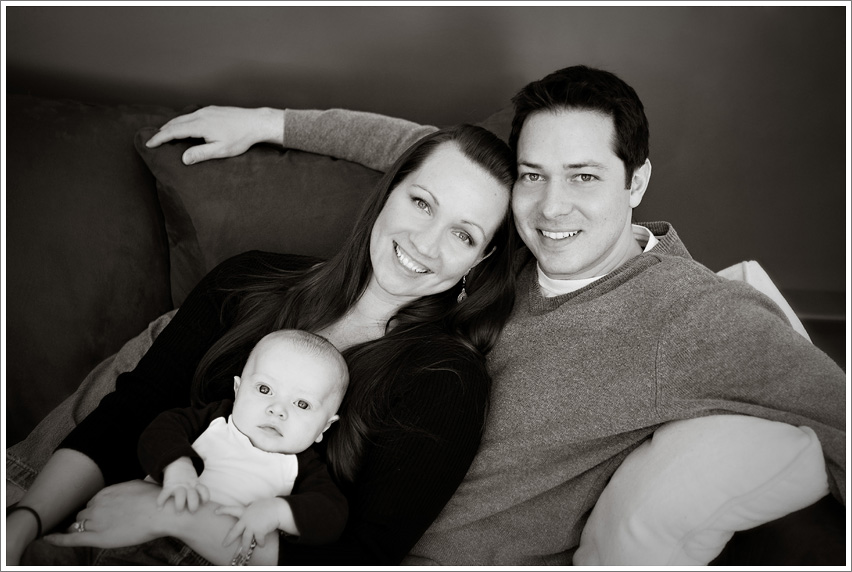 Thanks guys!