Canandaigua Inn on the Lake Wedding
Theresa and Colin met at a maritime focused school and have birthdays on the Fourth of July and Veteran's Day, and their Canandaigua Inn on the Lake Wedding was a perfect combination of nautical and patriotic details! I was so excited to finally meet these two a few days before the wedding- they came in from Philly- and get to know them a bit more before the big day. Their dynamic is ultra cute.
When I arrived at the Inn, Theresa was getting dolled up by the brilliant Christina from Special Occasion Hair Design... what a stunner!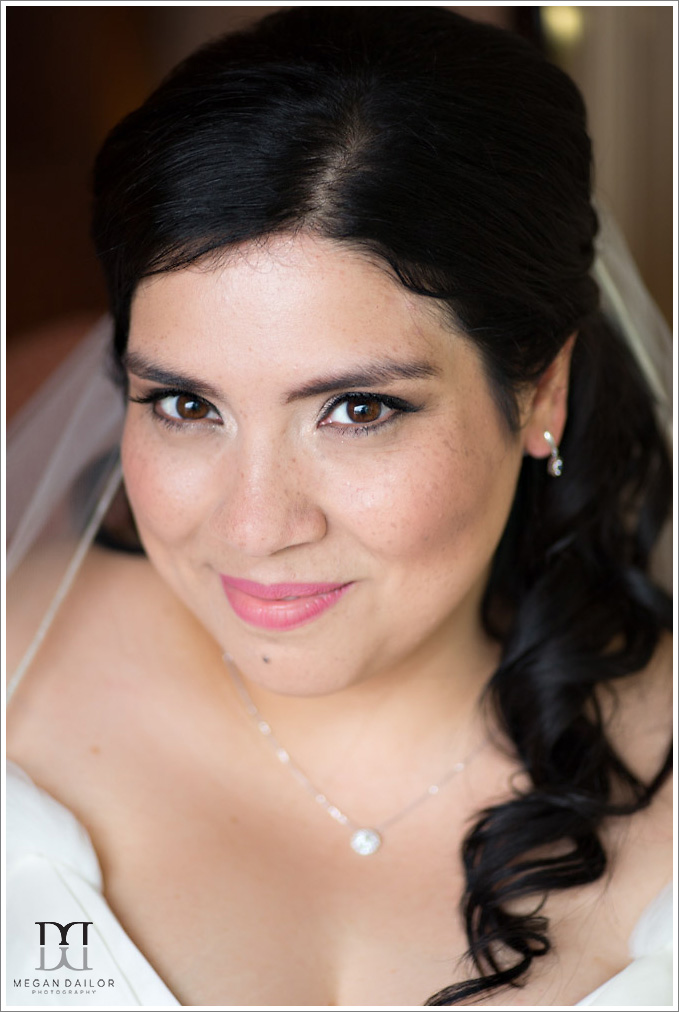 And my all time favorite Kate Spade shoes!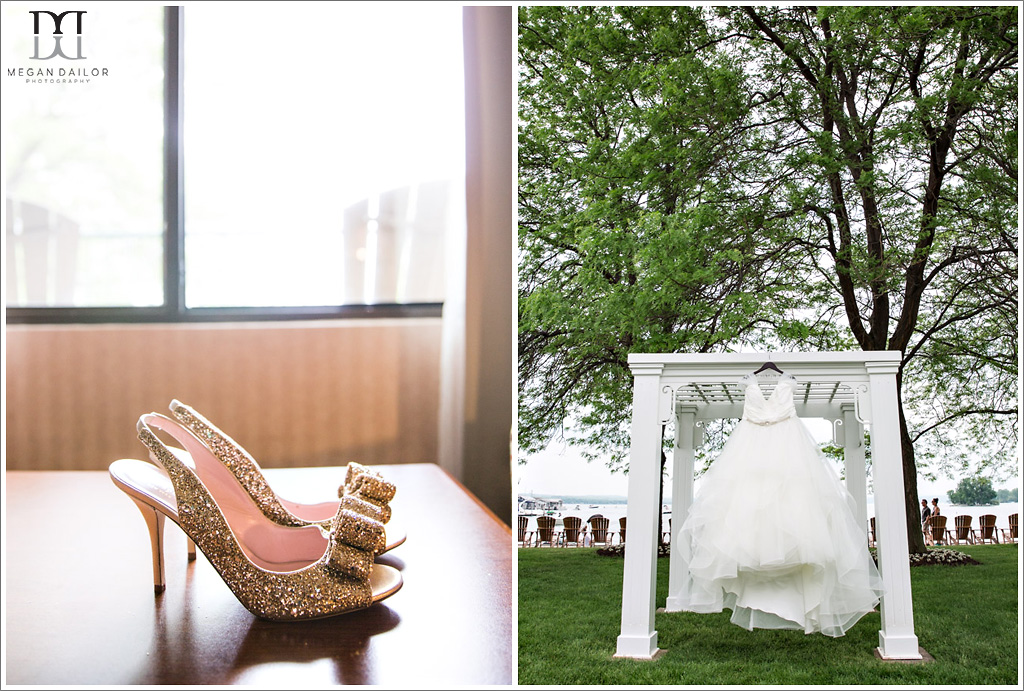 It was pouring rain before the first look, Theresa was a little nervous but really took it in stride.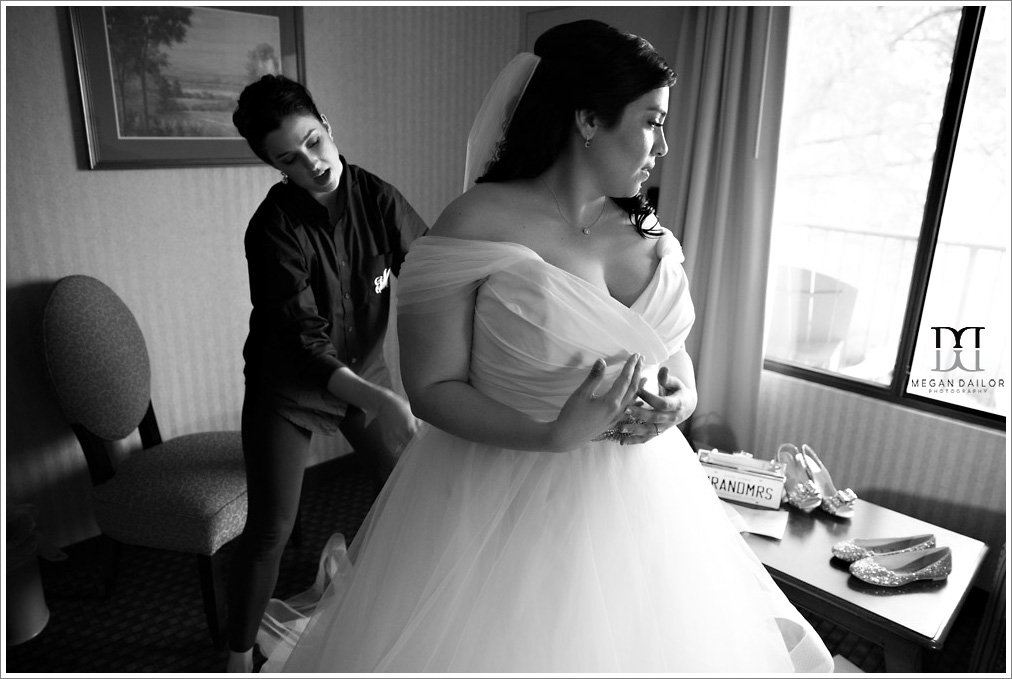 Colin and Theresa exchanged gifts... Theresa was SO excited to give Colin his groom's gift and it was a truly special one. She got orchestra tickets to sold-out-for-all-of-eternity HAMILTON as well as a signed companion book for the show. Colin was very excited and immediately started playing songs from the show on his phone while he thumbed through the book.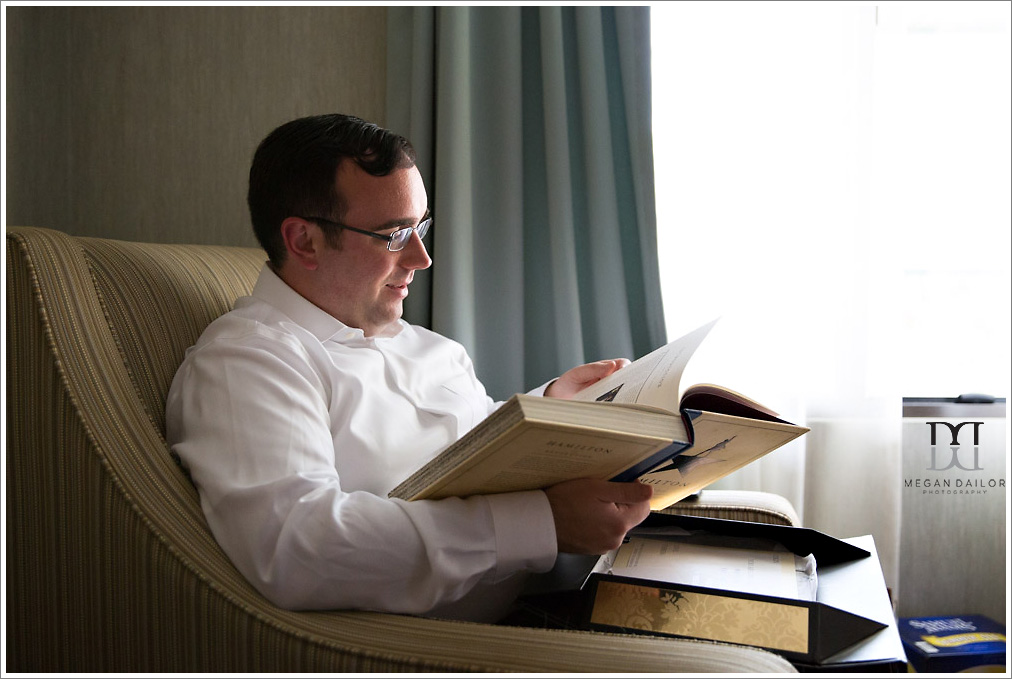 In keeping with the nautical theme, we did the first look amongst the boat houses on the pier... I love Colin's dapper look!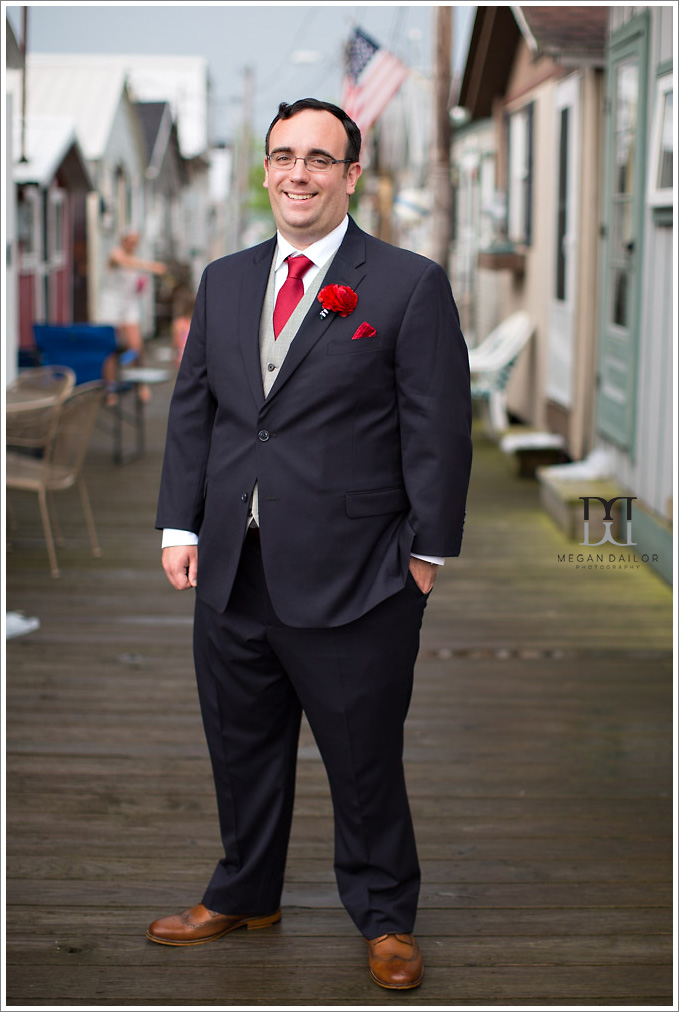 SUPER cute first look moment! Theresa started the long walk down the pier and decided she just couldn't wait and broke into a run! Absolutely adorable to see her excitement!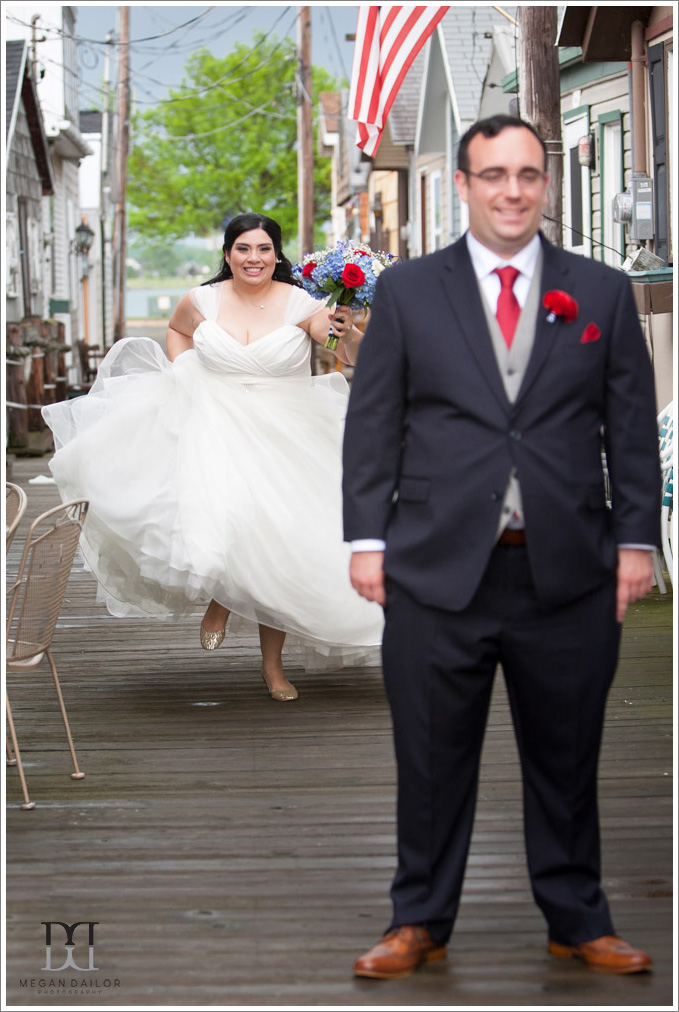 Videographer Justin Mayer picked the spot for the first look as he waited for Theresa and I to arrive... I love that he picked this spot with the flag in the background. Great attention to detail Justin! So fun working with someone who is such a great team player, too.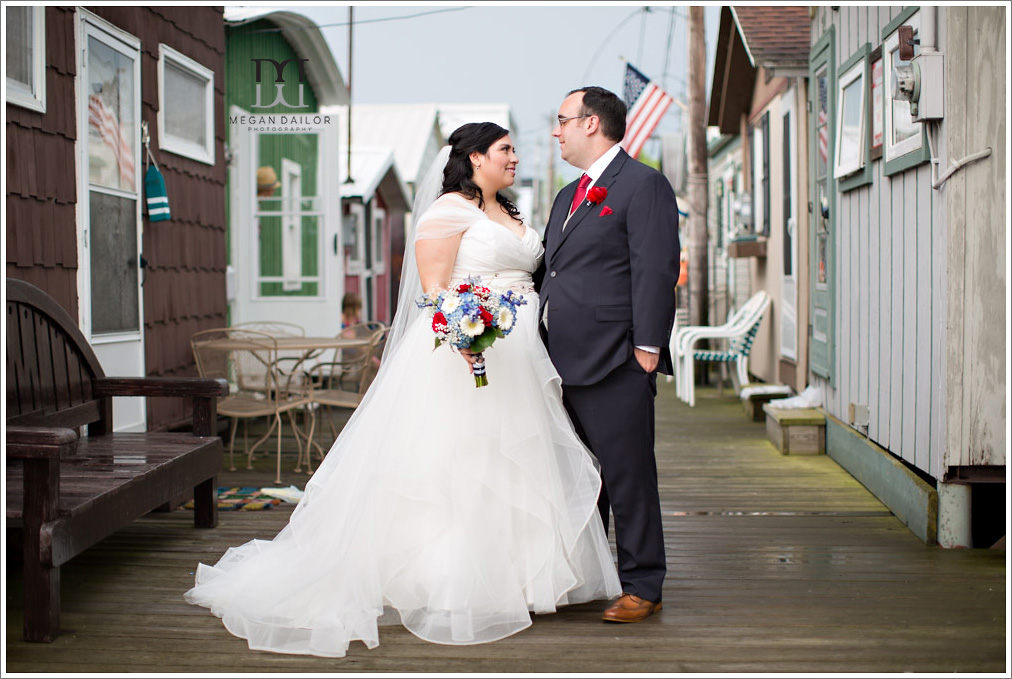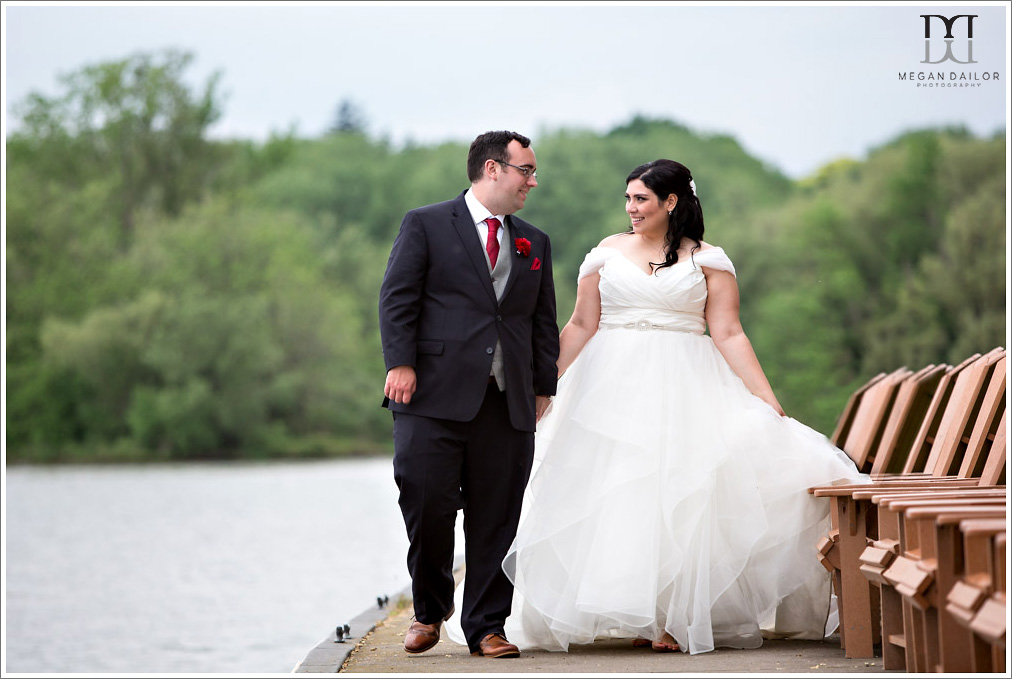 We enlisted the help of some girls blowing bubbles on the pier for photos and I included them in a few shots because I thought it was such a cute moment!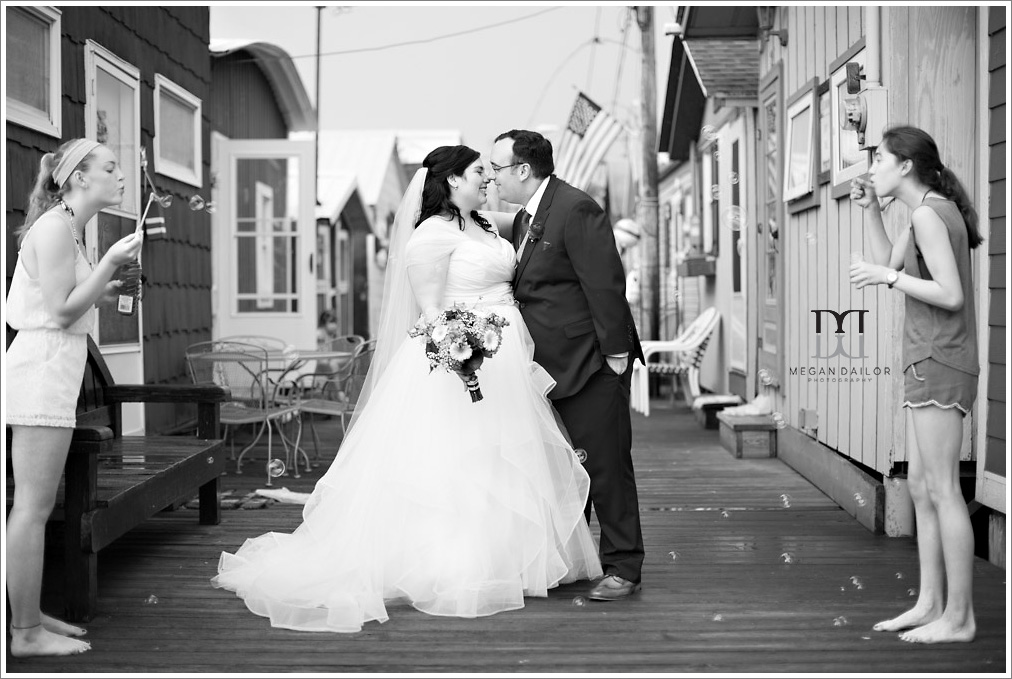 <3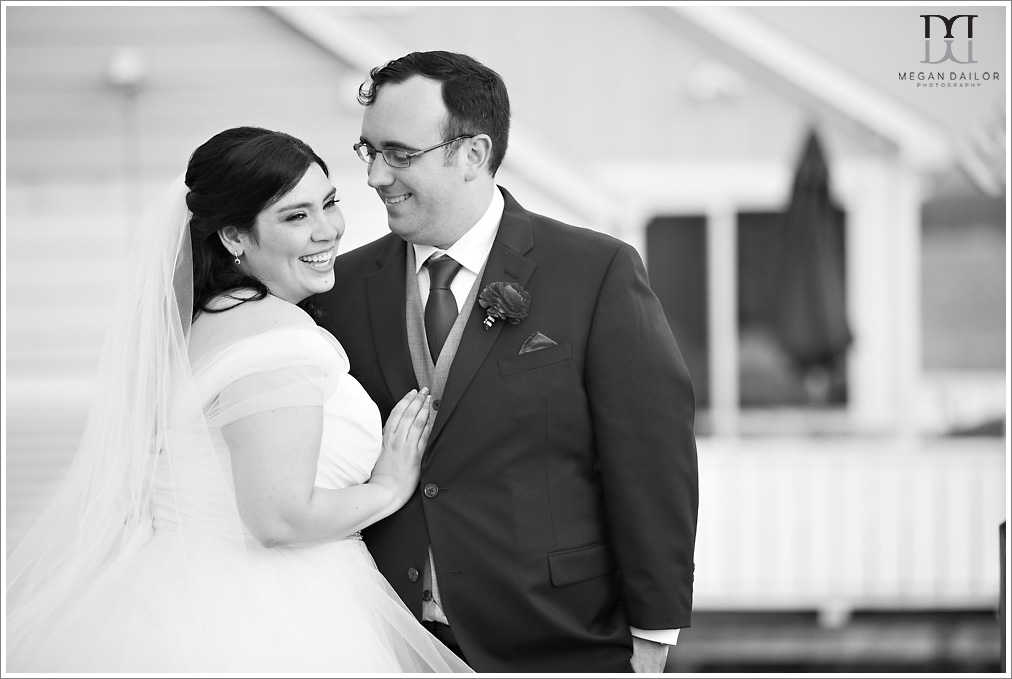 The rain held off just long enough for us to do the first look and portraits at the pier, it started coming down again as Theresa's wonderful bridesmaids helped her back to shelter... I absolutely love moments like this! Hey, if it's gonna rain, have fun with it!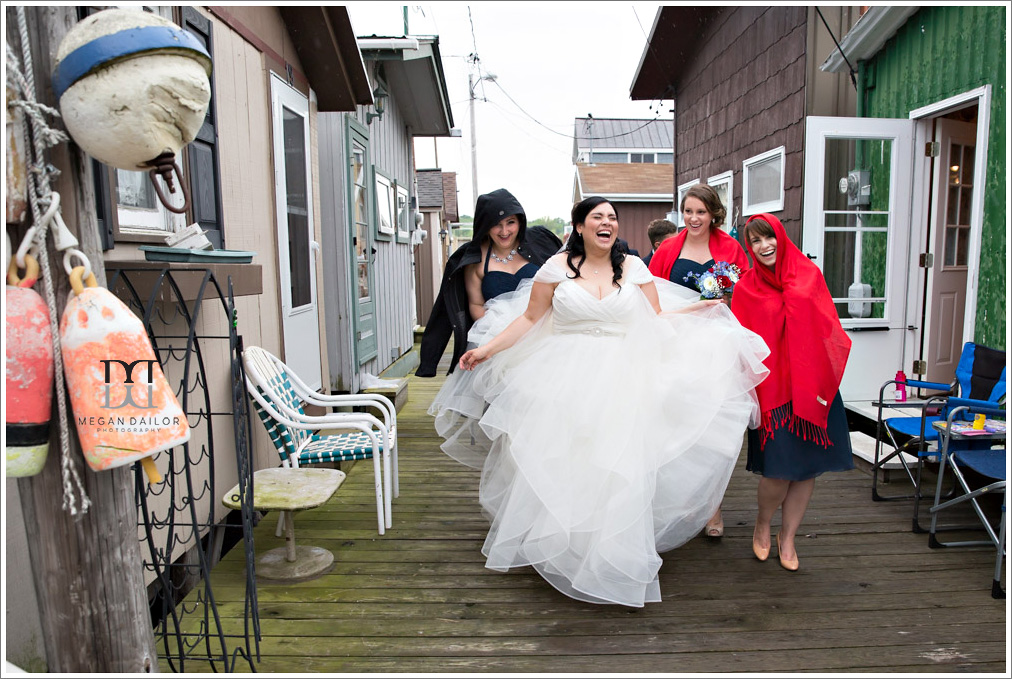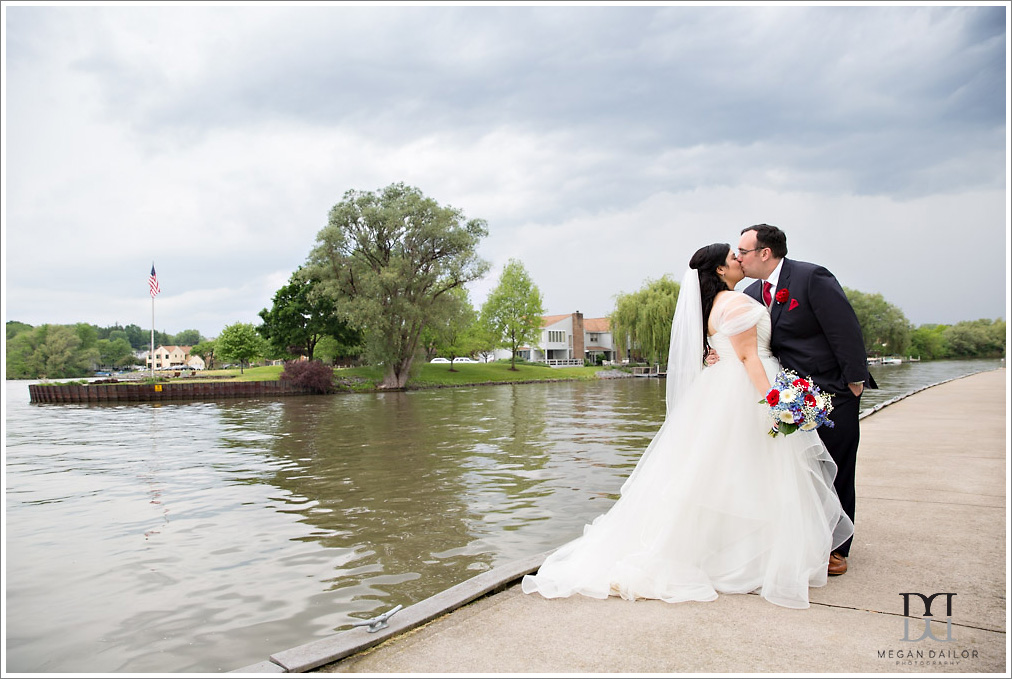 Once we were in the car, it started raining hard again. Brandi, the wedding coordinator at the Inn, did such a fantastic job setting up a backup ceremony spot indoors while Theresa and Colin kept an eye on the radar and kept their fingers crossed. They held out and incredibly enough, the rain did stop and they were able to have the ceremony outside. I was so happy for them!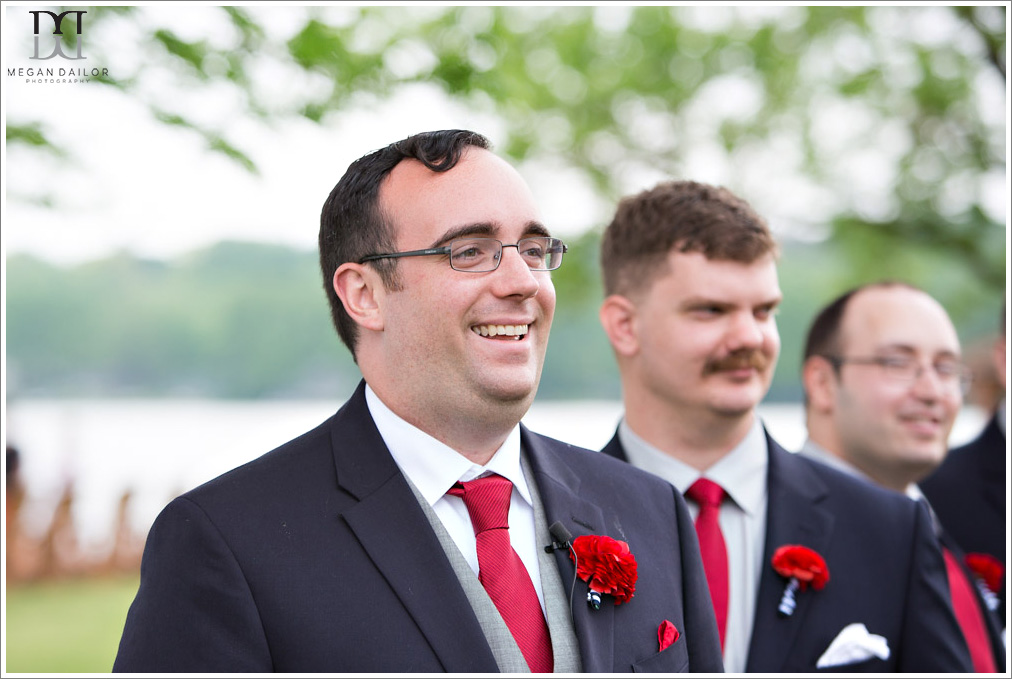 So worth it!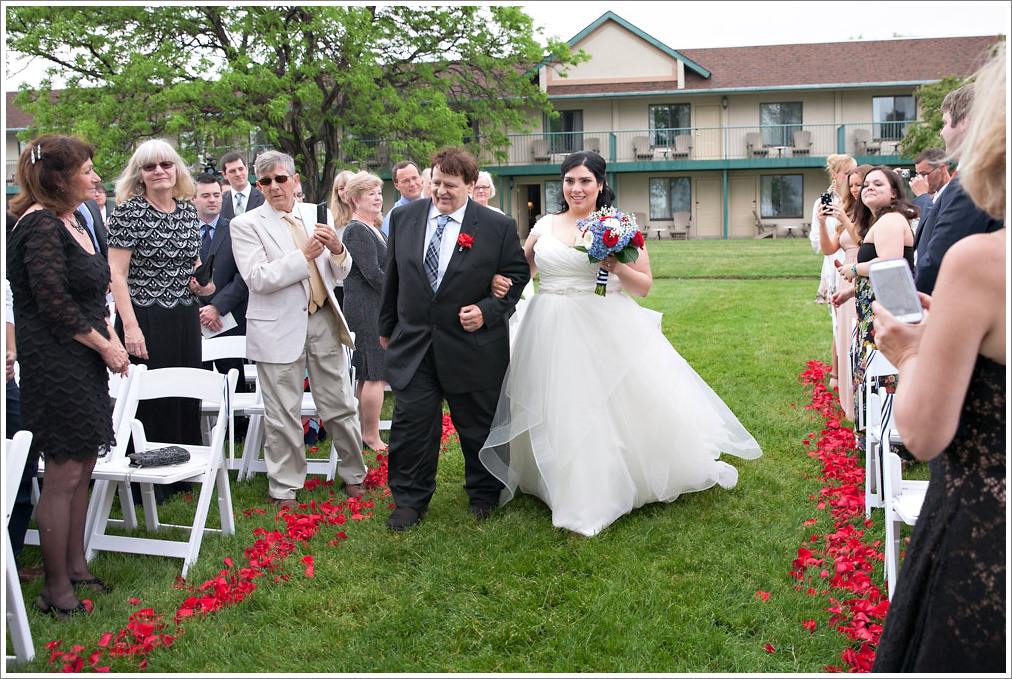 Look at that joy!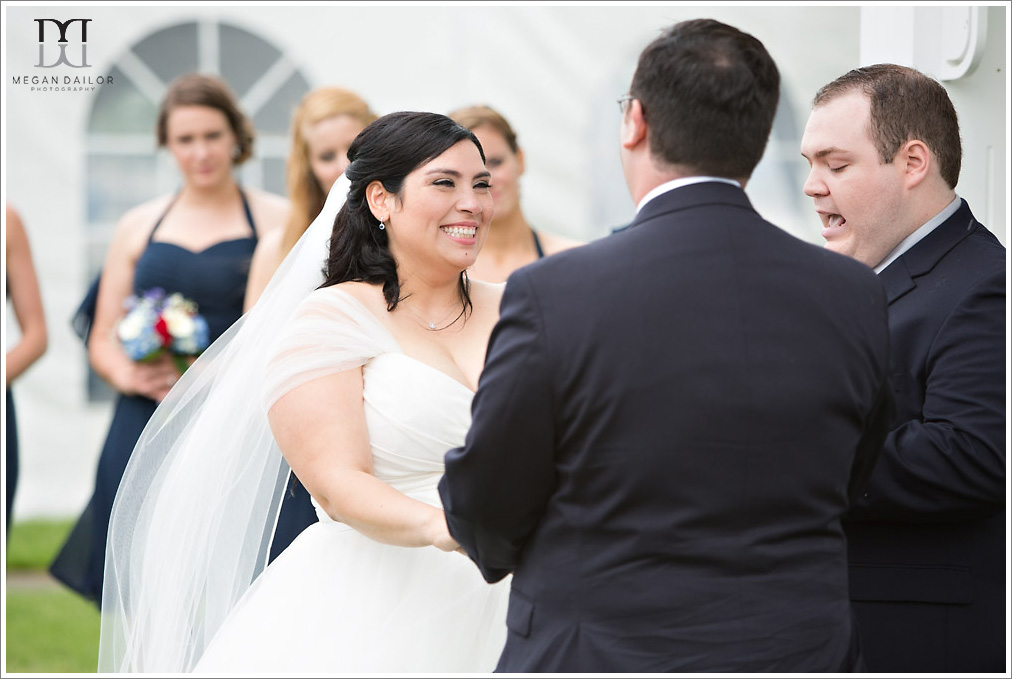 Knot officially tied! I assume it was a special boat knot of some kind ;D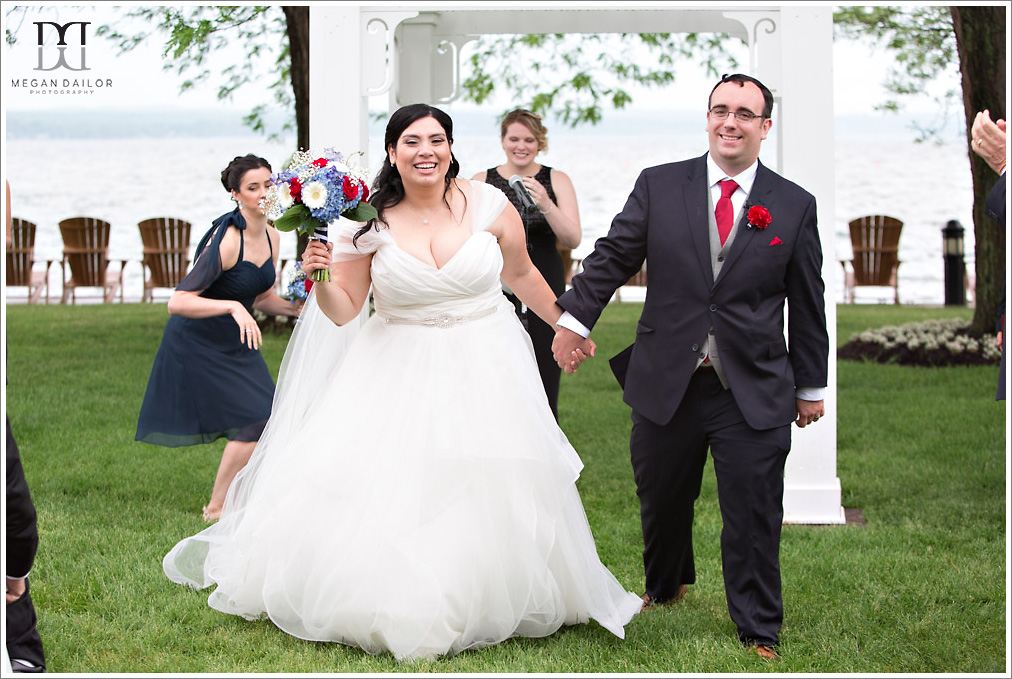 Such a great, classic bridal party style! Navy, white, red and a bit of sky blue. Perfection!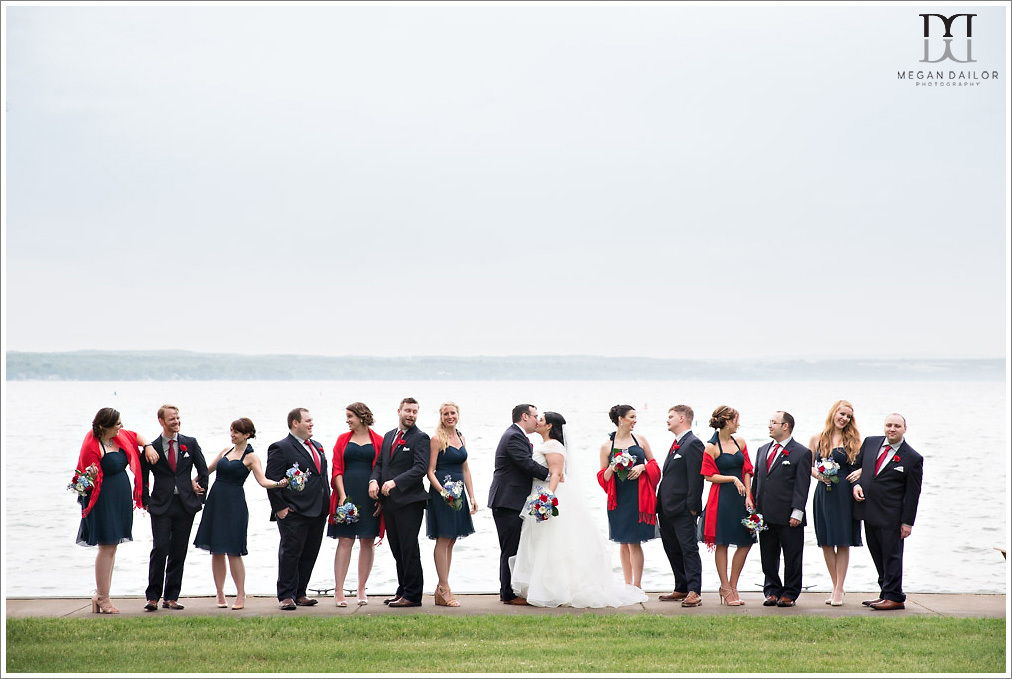 The bridesmaids asked for a picture with our groom and just when Theresa thought she could have a private moment to hydrate, I hit that wide angle lol... this is my favorite!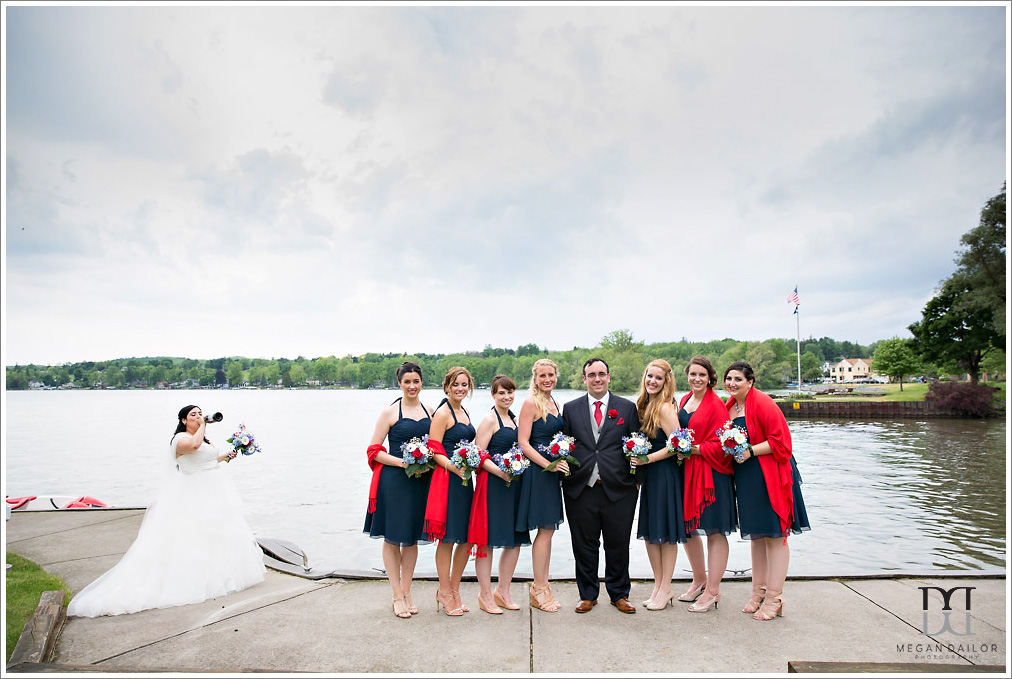 Theresa and Colin had so many festive details! The tent was so dreamy!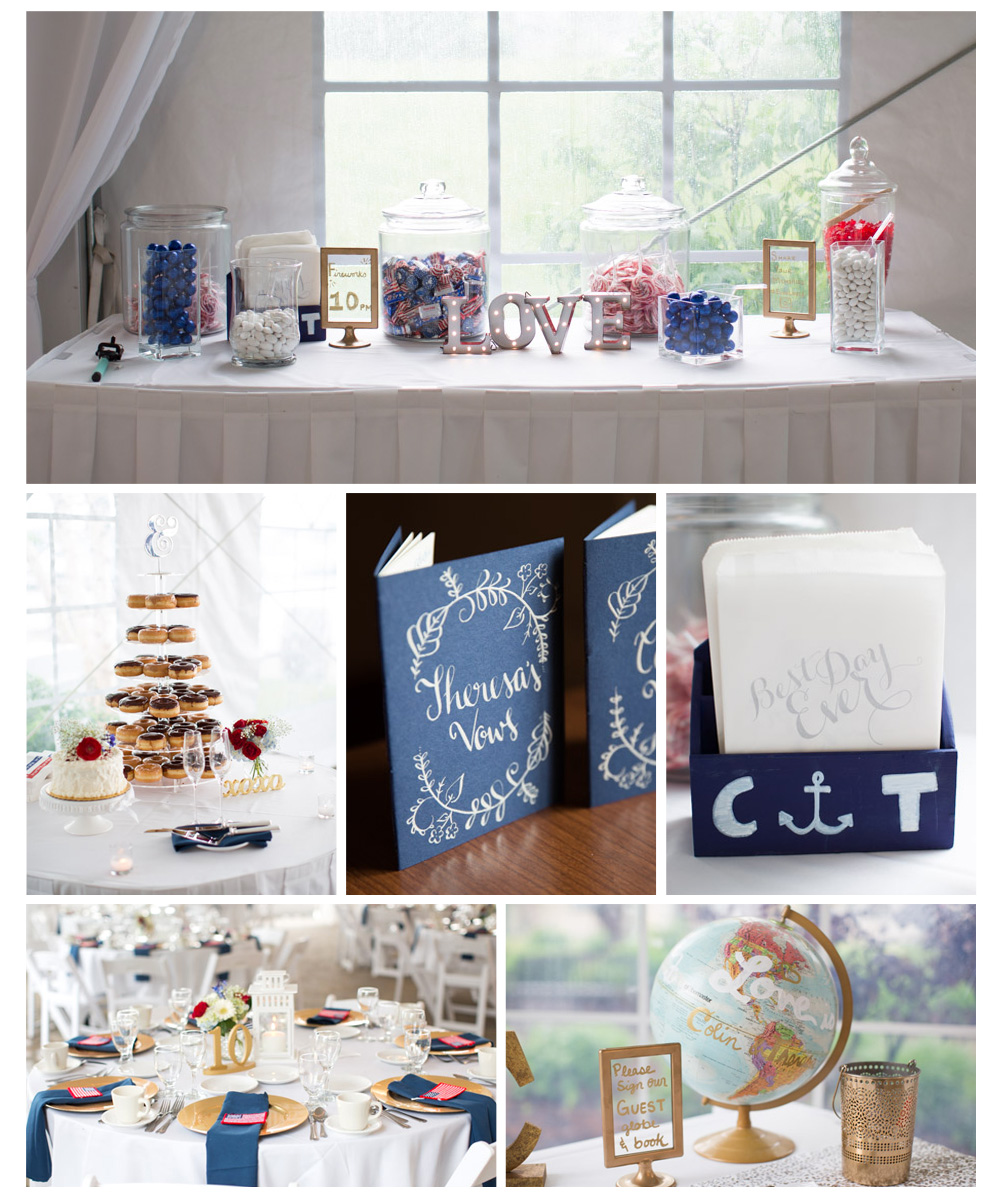 McCarthy Tents and Events came up with a clean, simple and beautiful lighting scheme!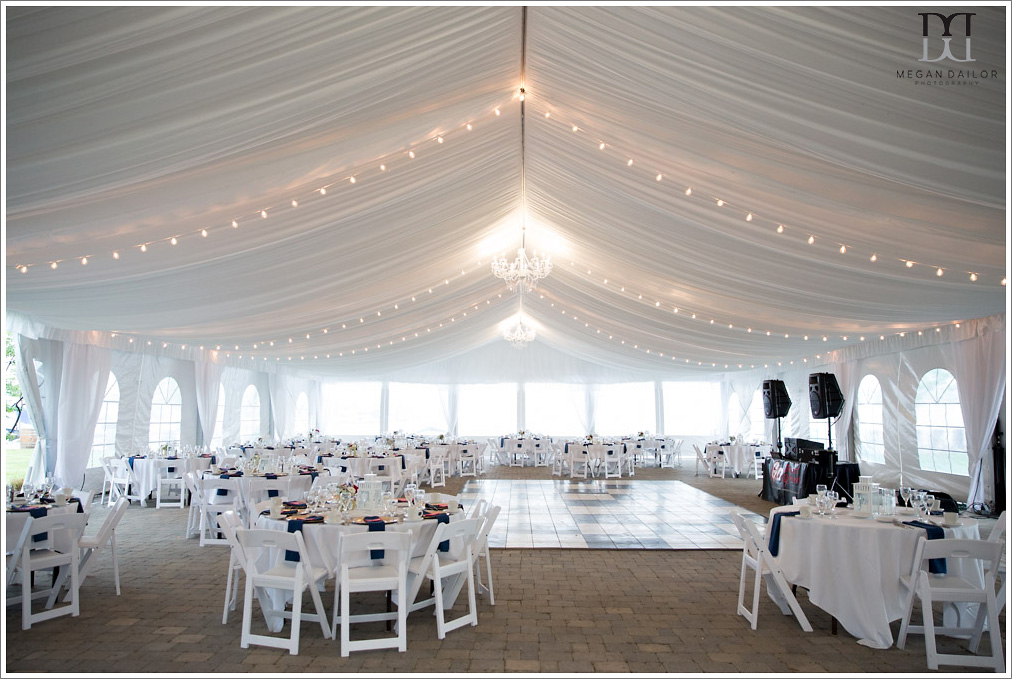 Perfect!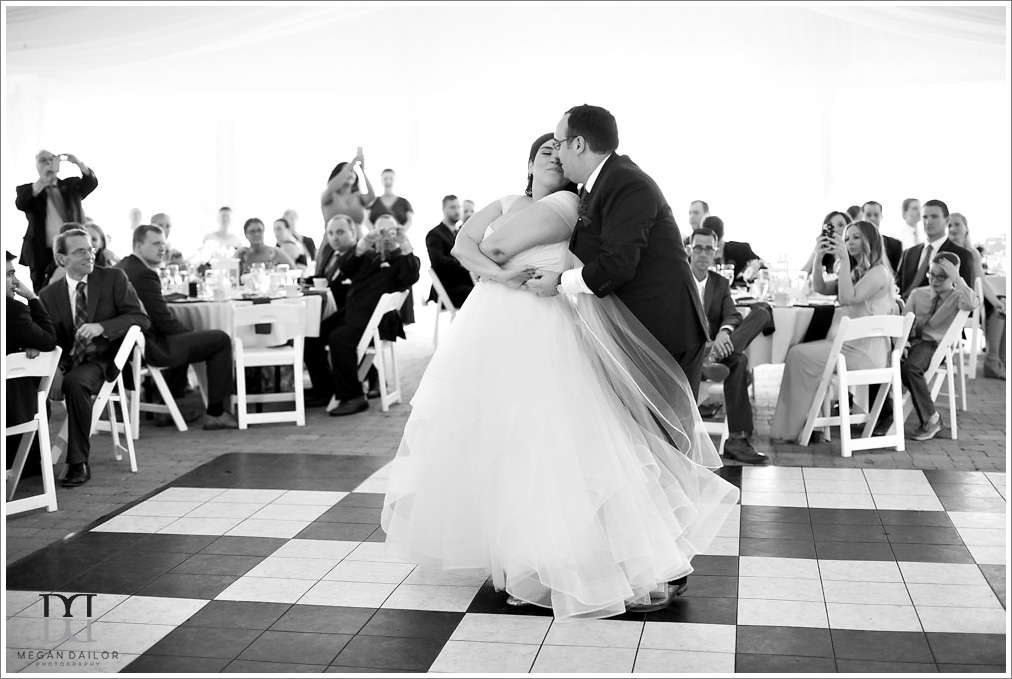 Father daughter dance... such a sweet moment.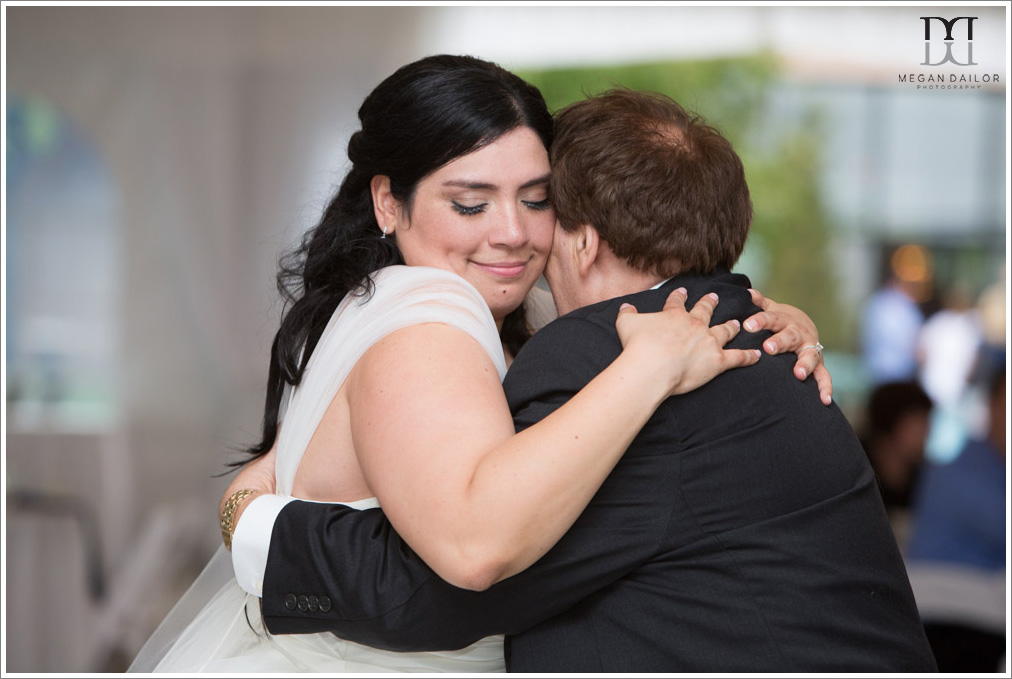 There were a lot of MVP contenders, but Theresa's brother JC took an early lead out of the gate and nobody could catch him!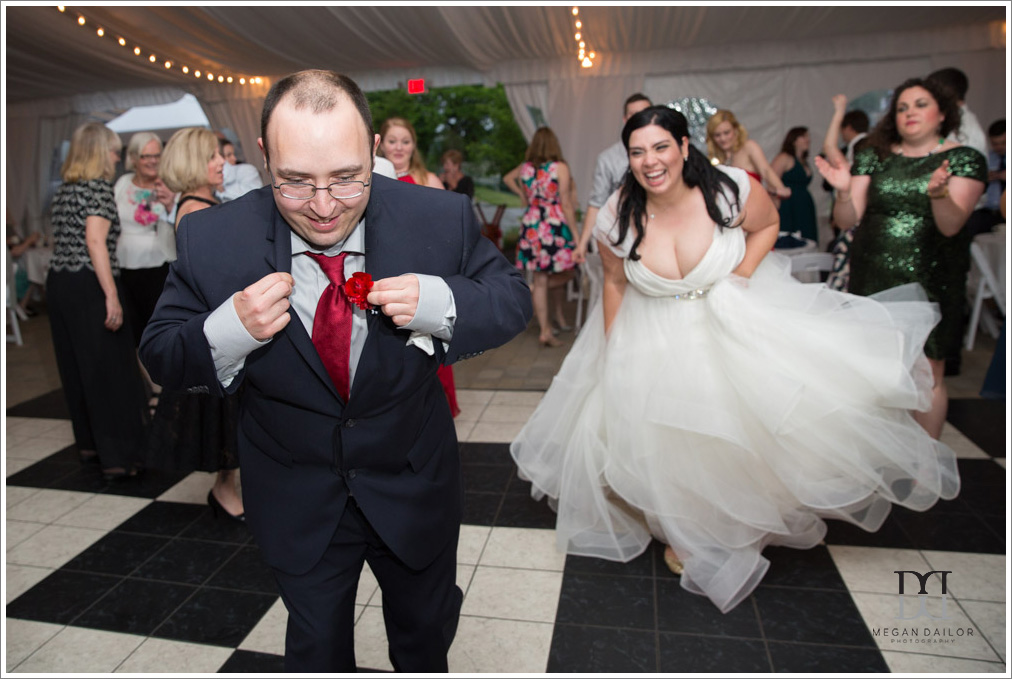 Look at this guy!!!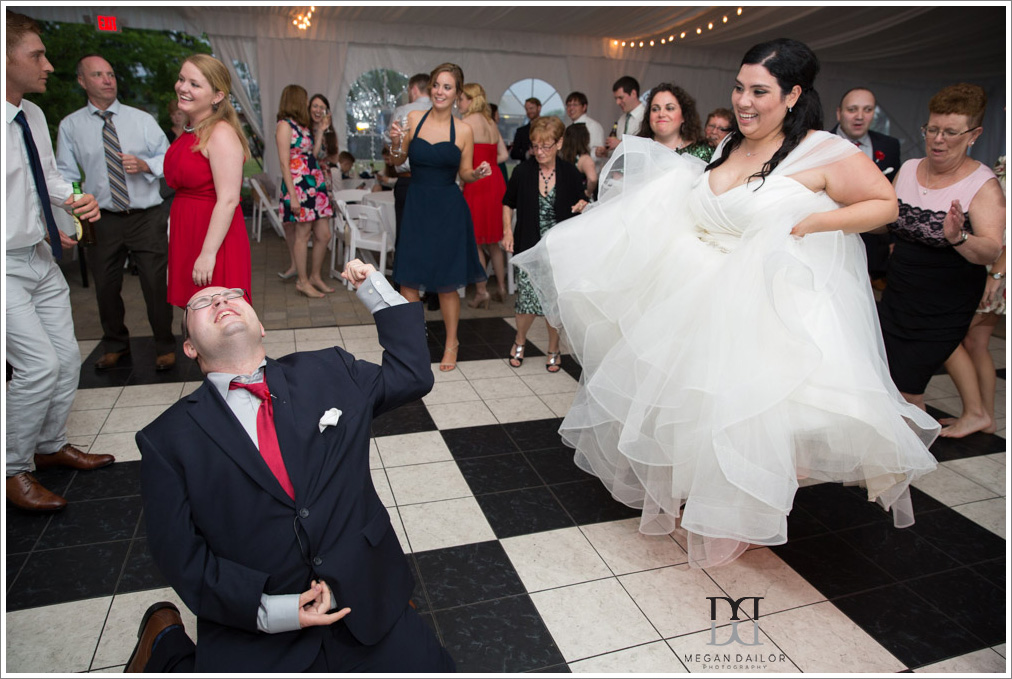 Groomsmen killing it!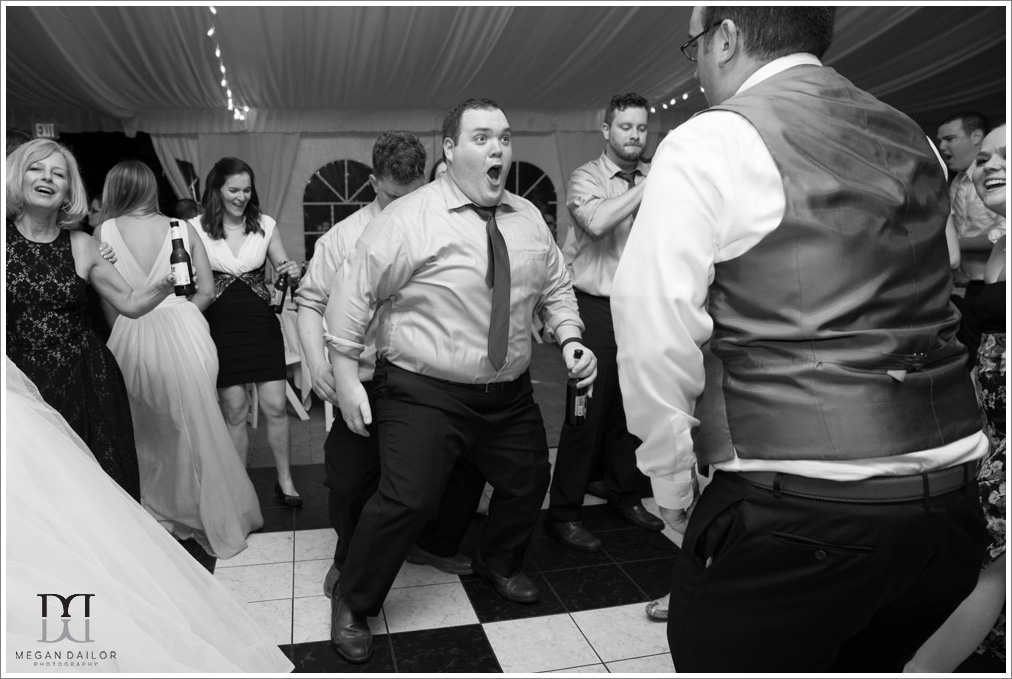 Best man Ray put up a fierce fight.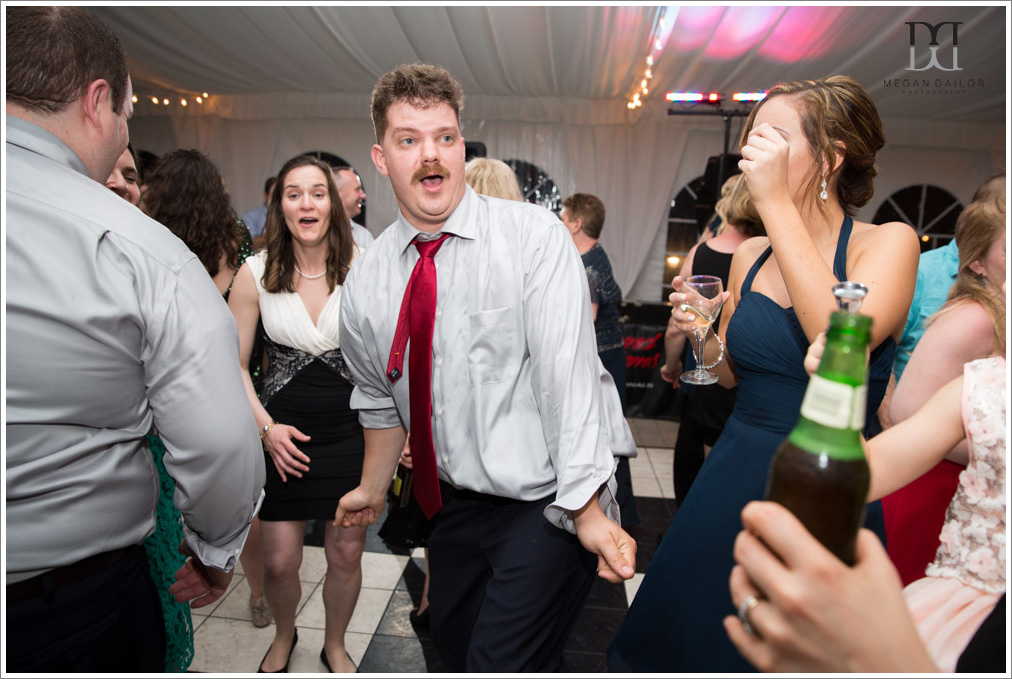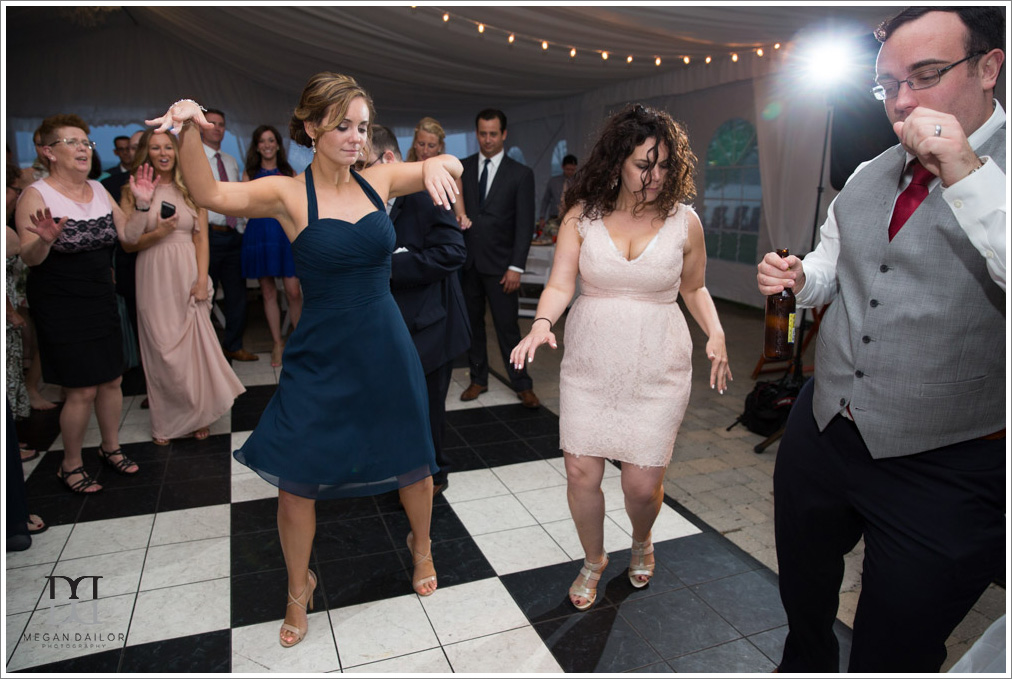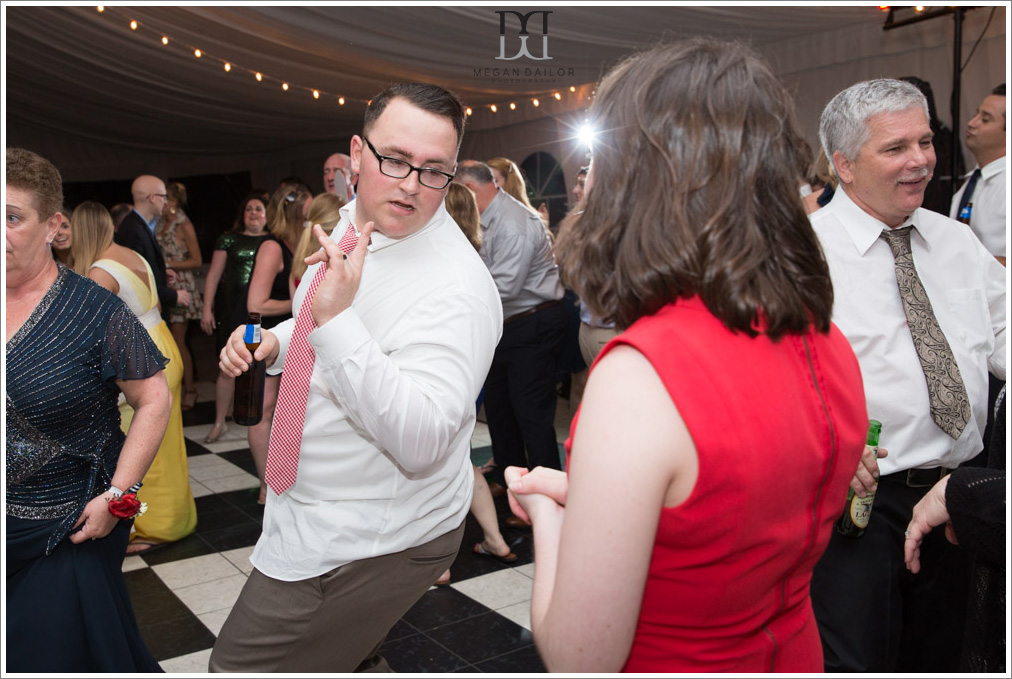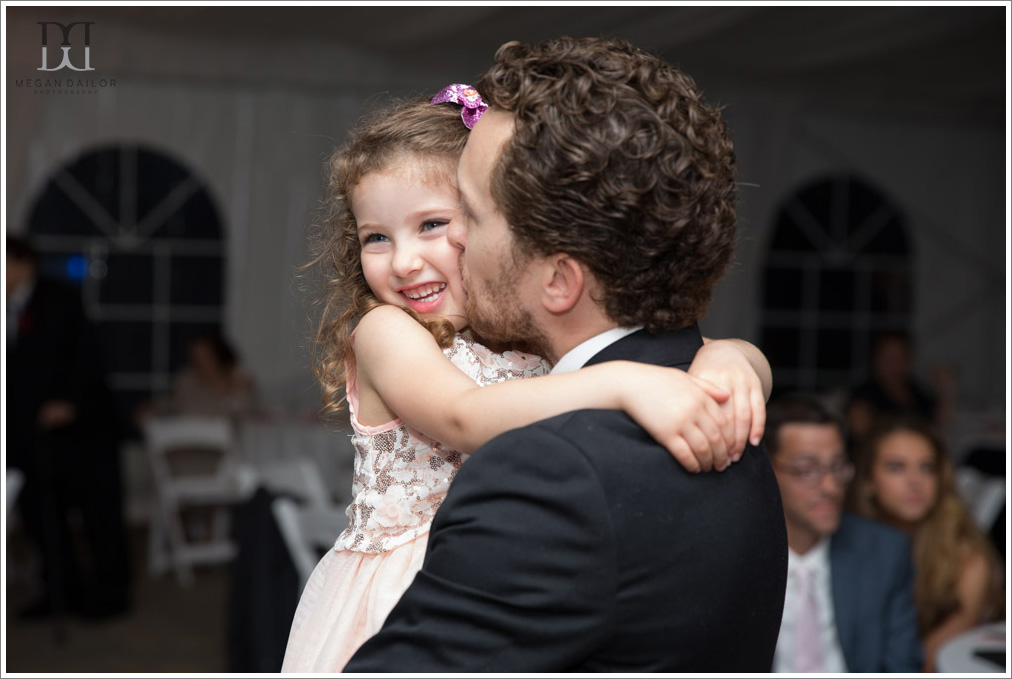 The rain came down harder than ever once the reception got rolling... I was worried about whether or not Young Explosives would be able to pull off the fireworks show Colin and Theresa had planned, but they did! It was a bit abbreviated because the rain was so intense but it was quite a show! Multiple people tried to go protect the bride and groom with umbrellas but they decided to embrace the rain... you can see how drenched they are! I love their attitude!
And here's another shot where you can see all the rain all over my lens... and I was under an umbrella! It was one of those wonderful, giddy embrace-the-moment kind of days. Thank you so much for inviting me to capture it all Theresa and Colin, you two are wonderful!!!