Catherine and Carl came up from Brooklyn for some wedding planning stuff early this year, and we met to chat about their Aurora Inn wedding... I was really excited for it to finally get here! I knew there would be some great style after chatting with them and keeping an eye on Catherine's blog.*
*Make sure you read the post about how her bridesmaids got Rhett Miller, of Old 97's, (one of her favorite musicians) to play a private show for for them. BEST. EVER. To all bridesmaids out there- the bar just got raised. (In case anyone is wondering about who to get to do this for me, Neko Case or Wayne Coyne would be great choices. Just sayin'.)
I arrived at the Inn and started with the rings... guess where the honeymoon is! I had to use this cool little travel journal thing, there was just no way around it.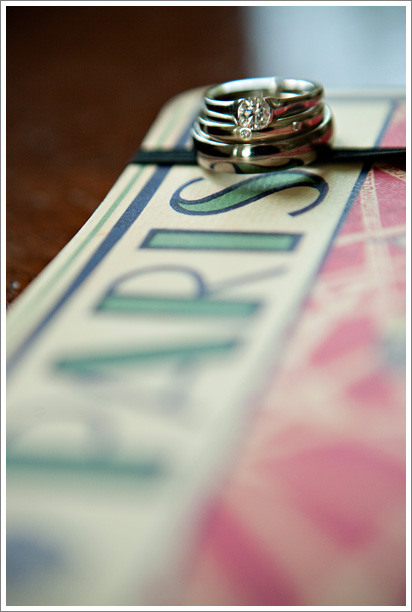 Makeup.. love Catherine's poof!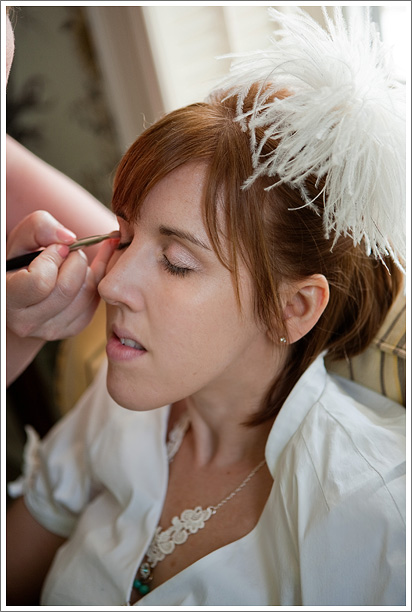 These Vivienne Westwood shoes pretty much blew my mind.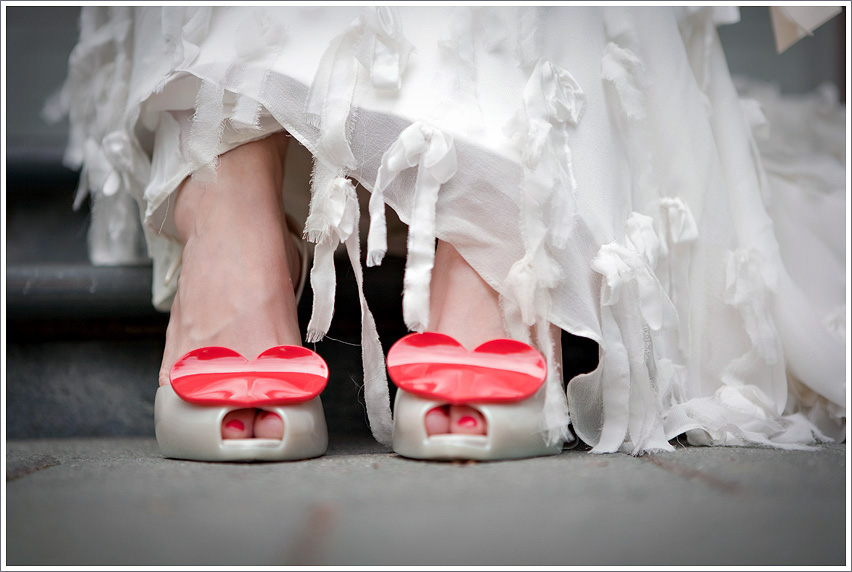 Smokin.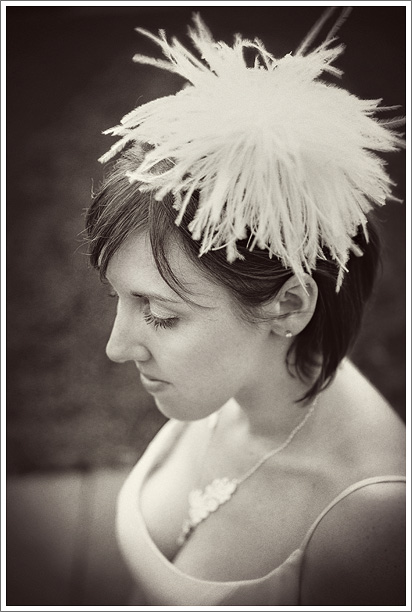 Catherine and Carl did a first sight out on the dock... love the two pops of red.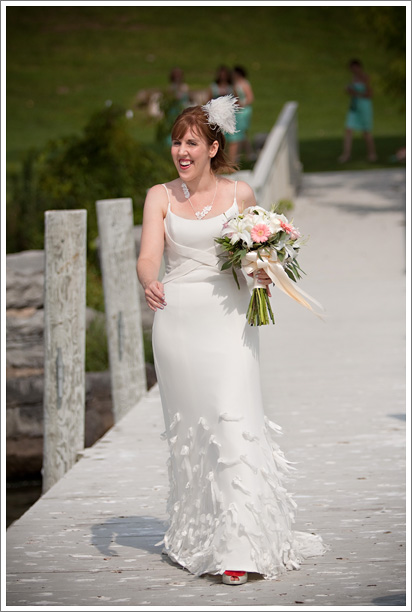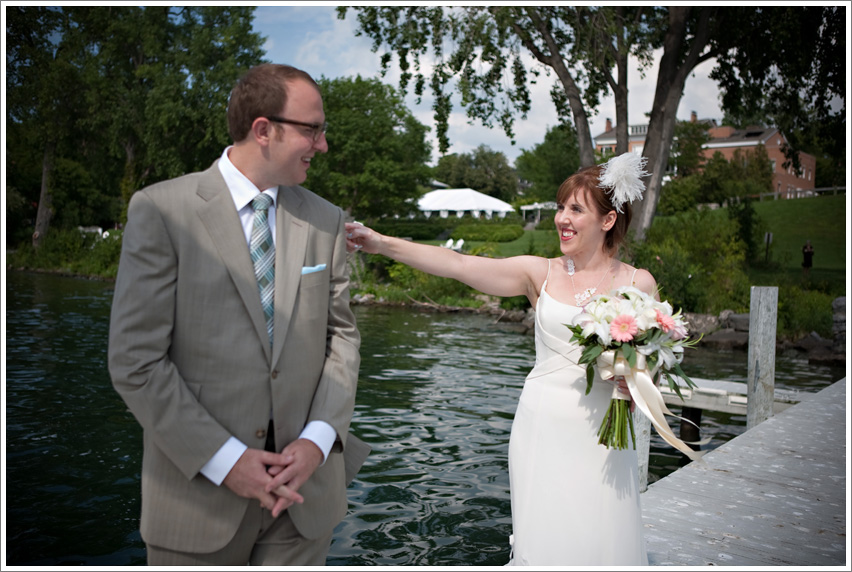 Love the gazing... I would be concentrating on not falling off the dock in those amazing shoes, but that's just me.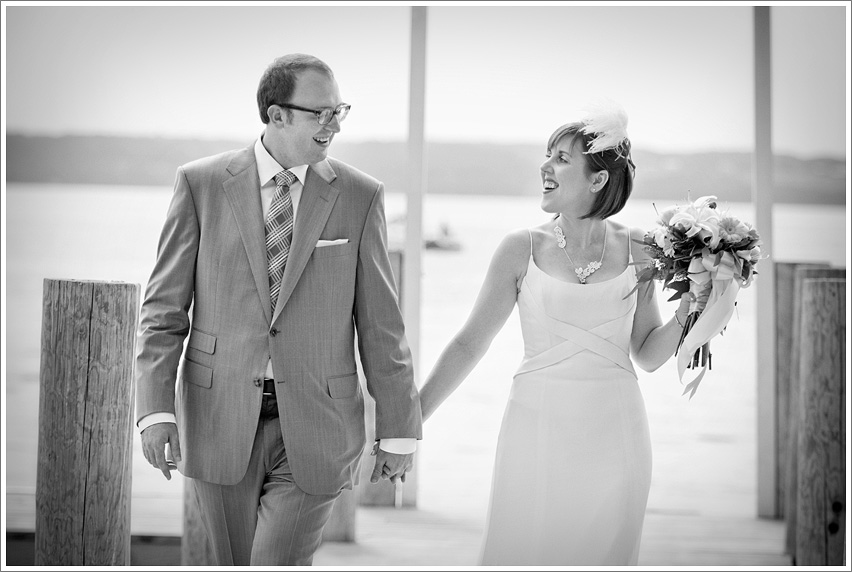 Catherine and her dad make the trip to the ceremony tent...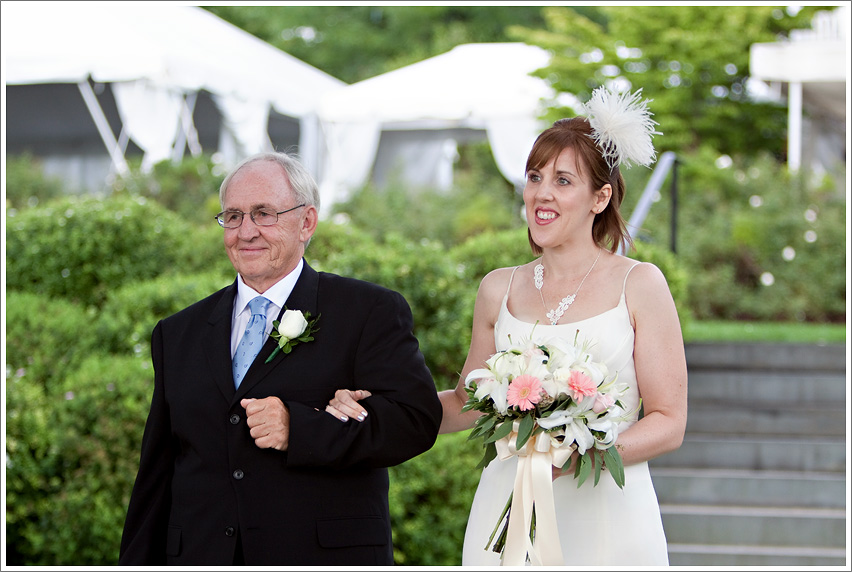 Everyone was turned to listen as a couple of Catherine and Carl's friends played a song for them. Guitar and concertina.. nice!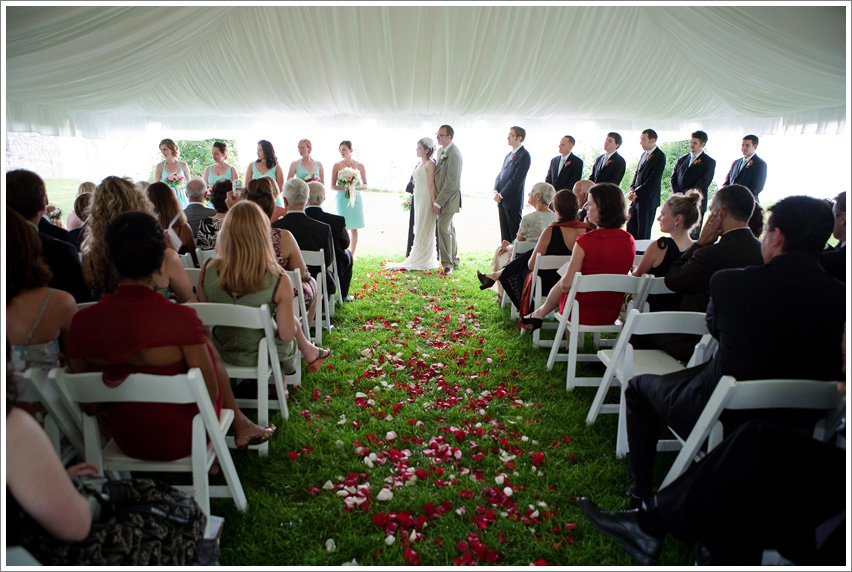 I love smiling brides.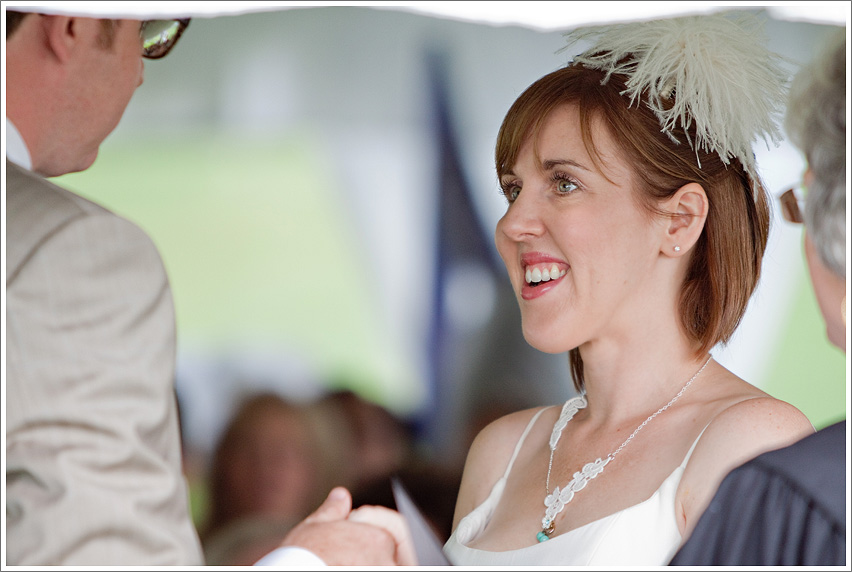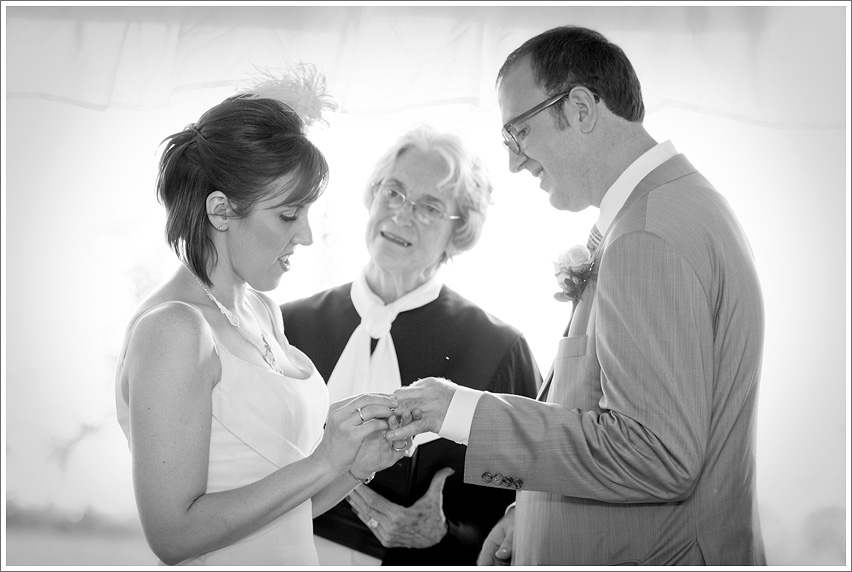 Mason jars, mmm.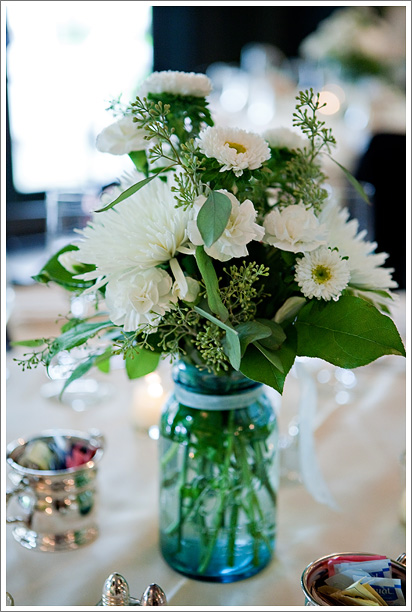 I love this cake topper (one of Catherine's great Etsy finds)... and that they look like they're totally squawking at eachother.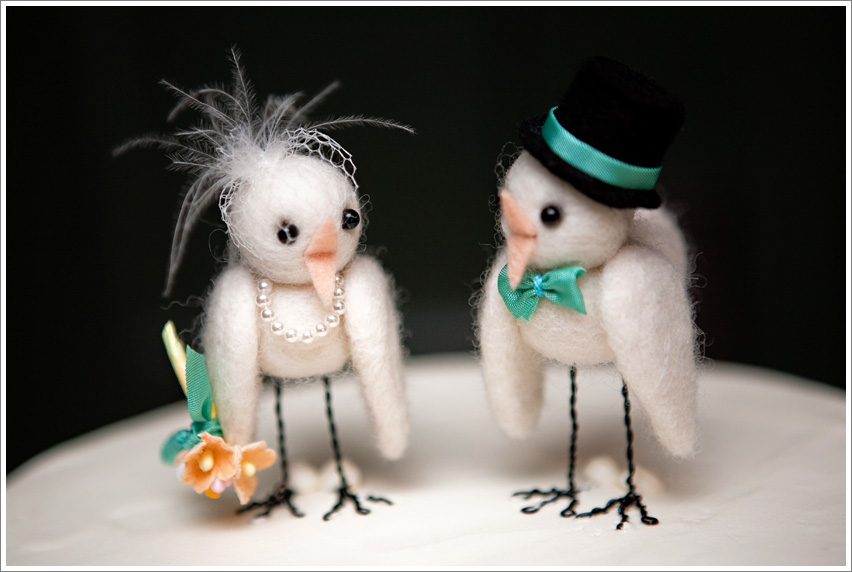 Had some great dancing thanks to Carl's playlist, most of which can also be found on my ipod. That always makes a wedding fun... I didn't even hear "Celebrate" the whole night! My ears were very grateful.
You can't go wrong with mother-daughter hand claps.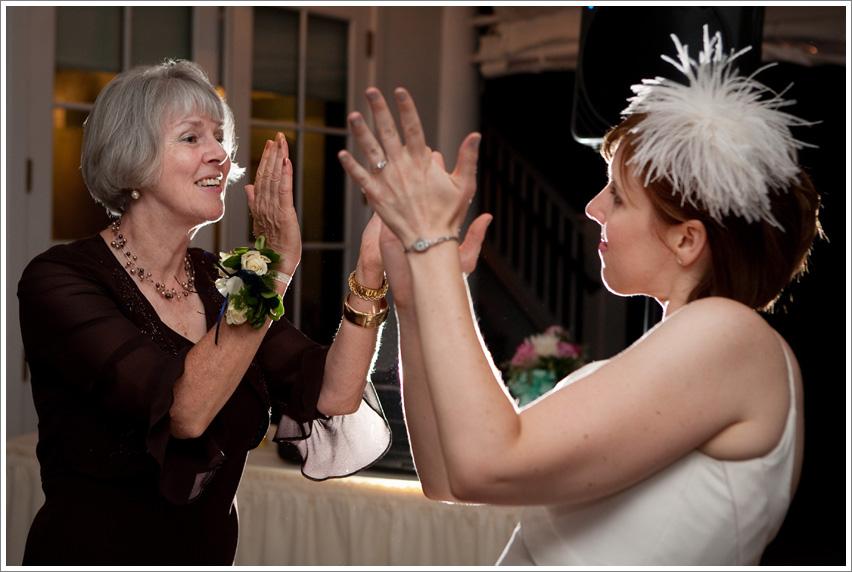 It's hard to find words for this kind of awesome, so good thing for pictures.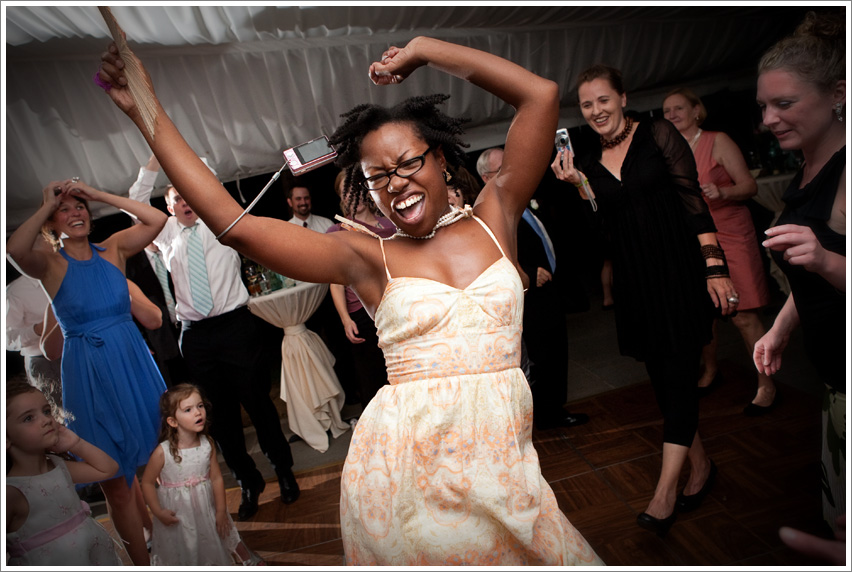 Get it, Carl.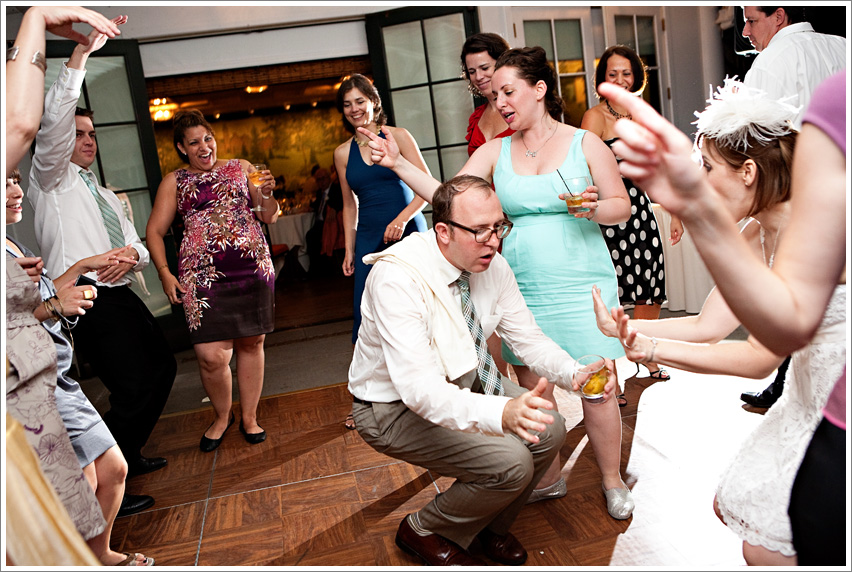 Catherine and her brother were rocking out to a song I can't remember, but I love it. I was thinking it felt like a John Hughes movie, which is definitely all right with me! Oh, and also- COSTUME CHANGE! She also had a third one for the after-party. Brilliant!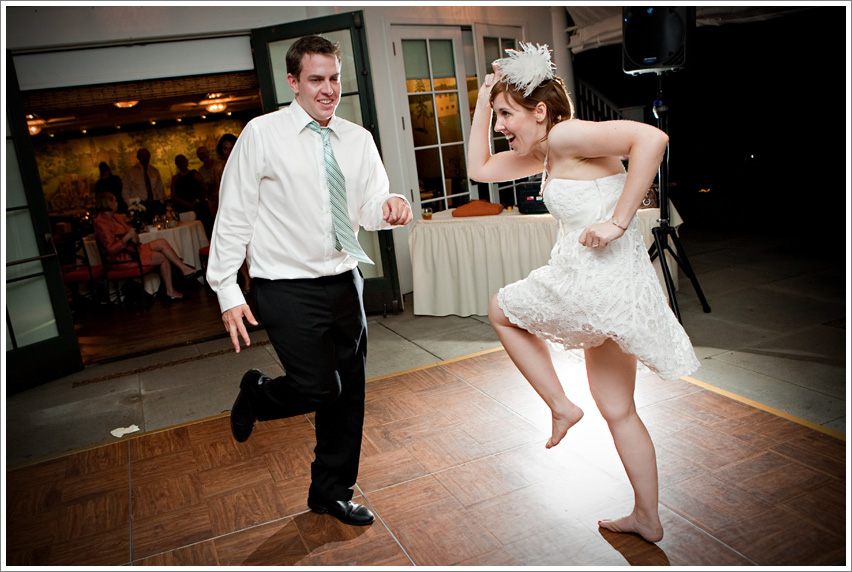 I love little details like how she's holding on to just his one finger, it's such a sweet, small gesture.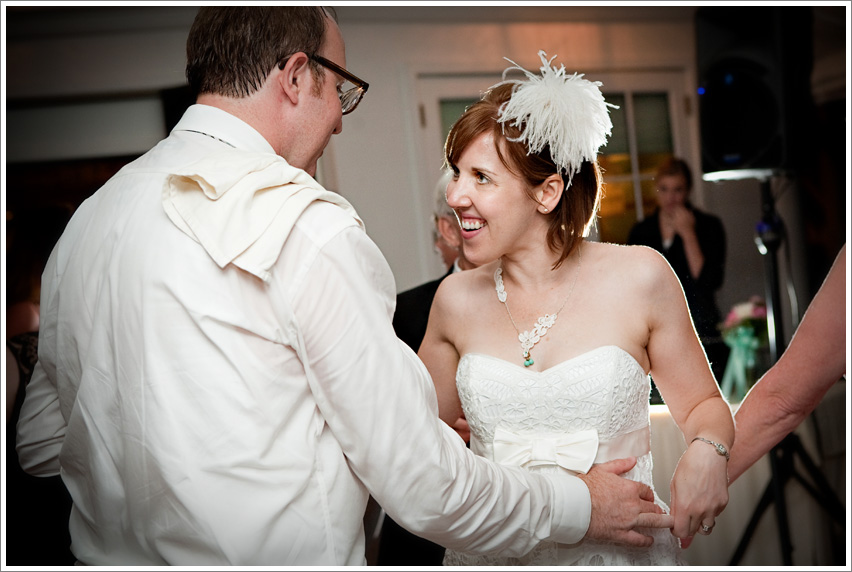 Portraits!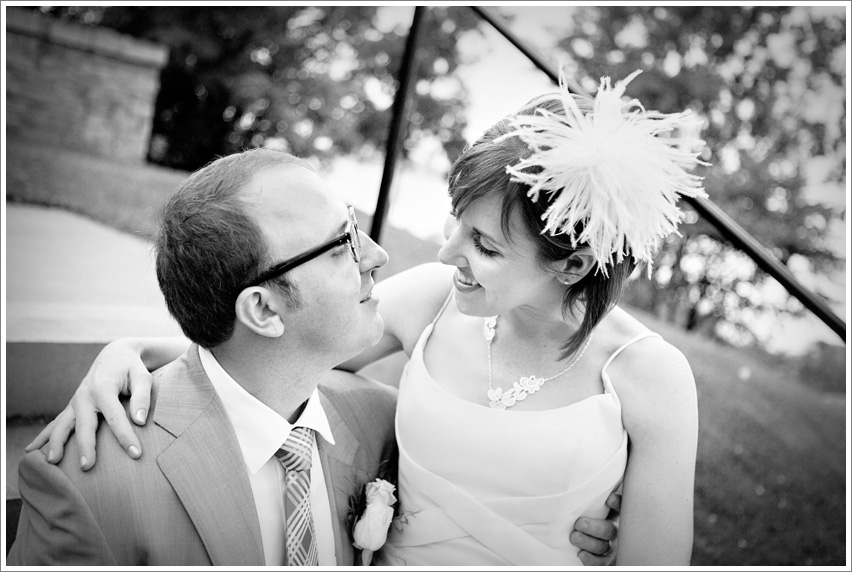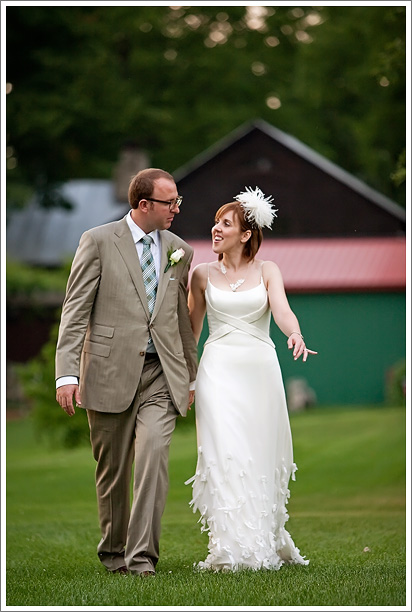 Catherine and Carl wanted to work it out, ruins-style, and I was happy to oblige.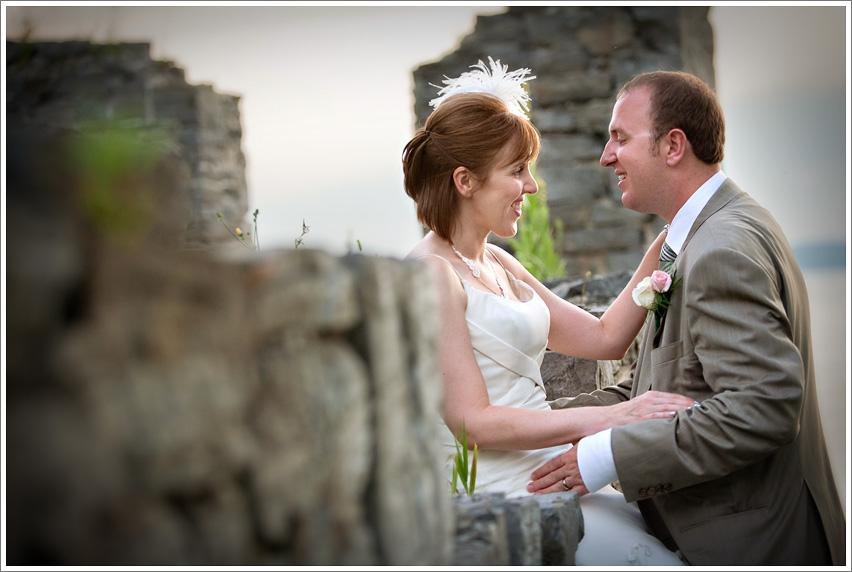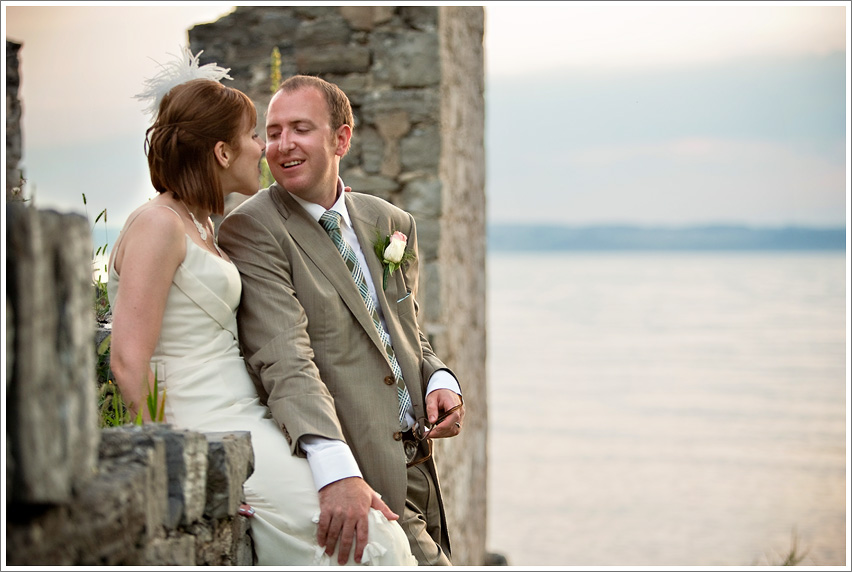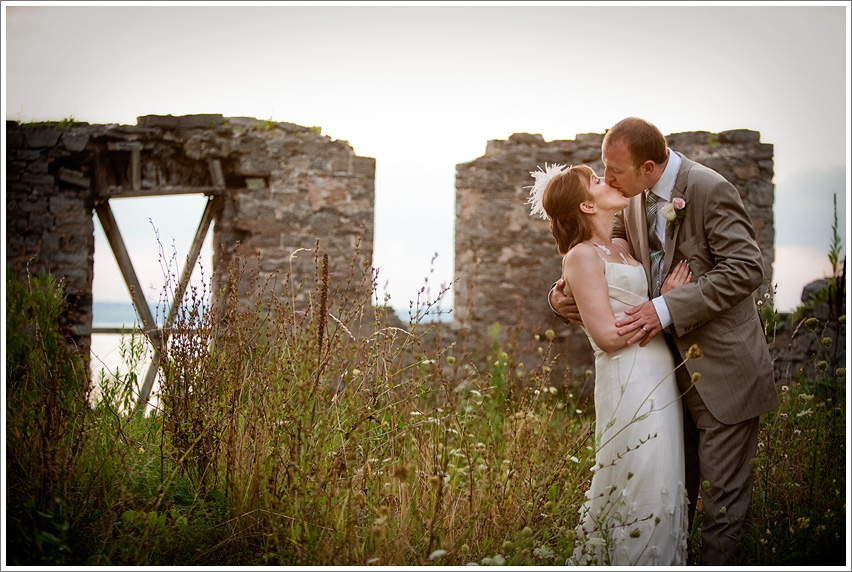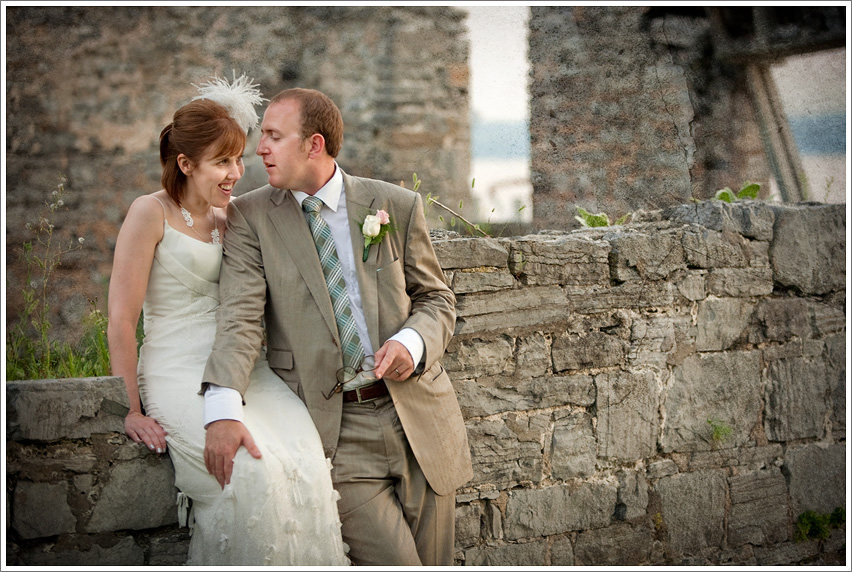 Thanks for a great day, Catherine and Carl! Have an amazing trip, I want to see pictures!