We all know April showers bring May flowers. But what do May showers bring? Well, awesome wedding pictures for one! Sure, nobody wants it to rain on their wedding day, but when it comes down to it you just have to roll with it.
As I headed to meet the girls at Danielle's parents' house, the rain got heavier and heavier, but when I arrived nobody seemed really bothered by it.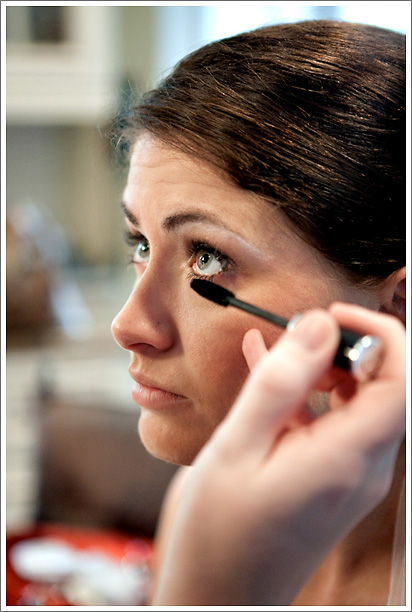 Pretty bride.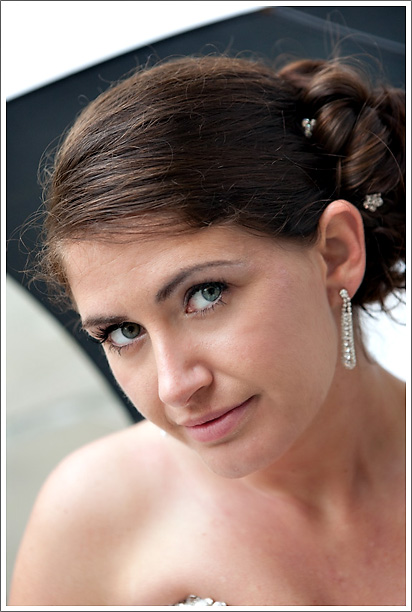 The ceremony was at the lovely Syracuse Cathedral.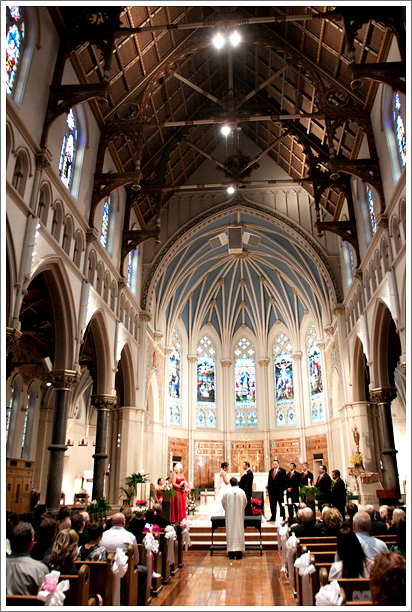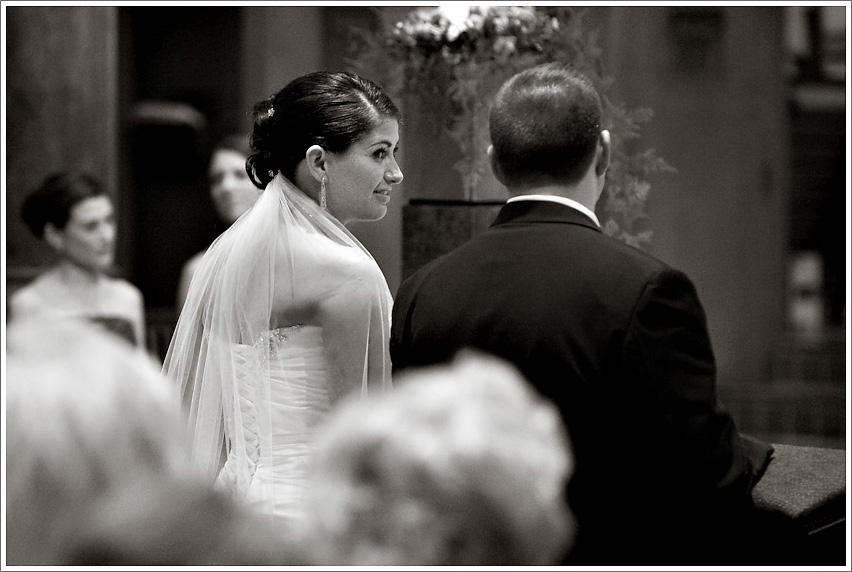 Sweet ceremony, happy couple!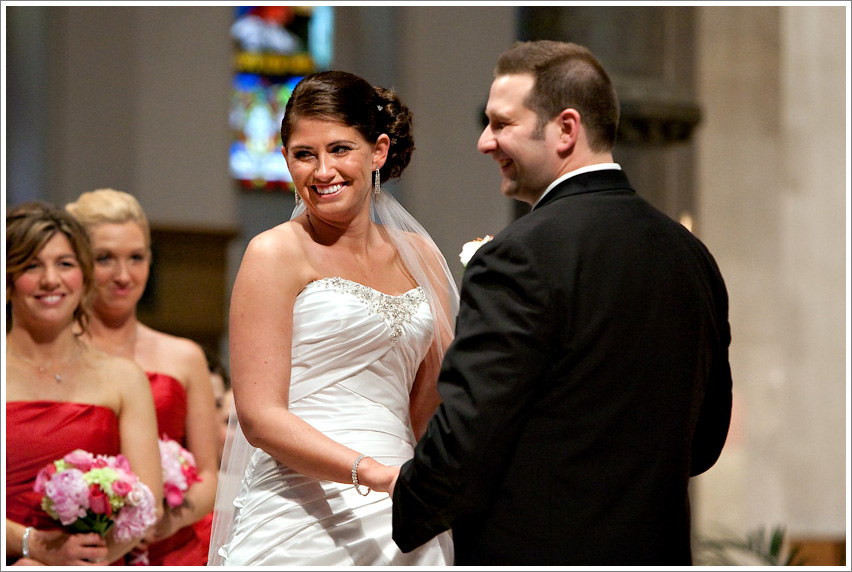 Danielle, Christopher and their bridal party were totally cool about being out in the rain for pictures. It was mostly just drizzling, but still... troopers! I think it was worth it! 😉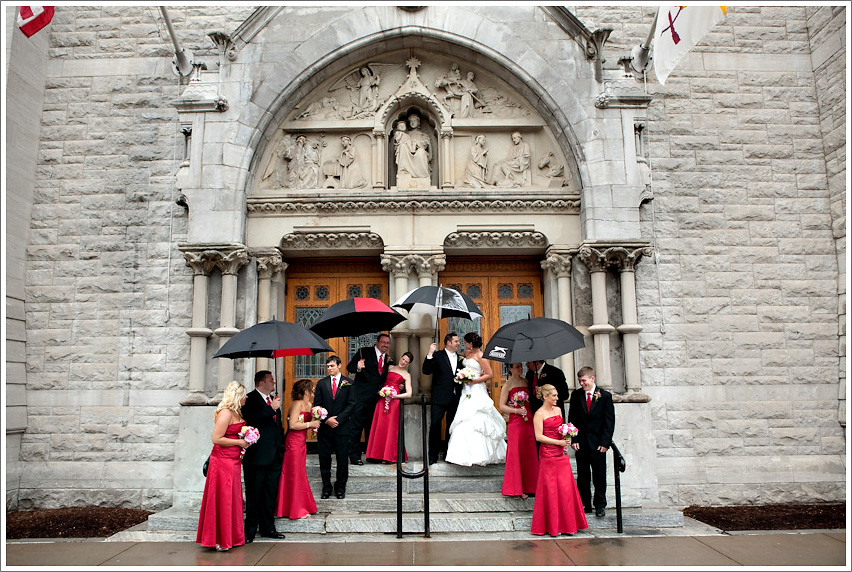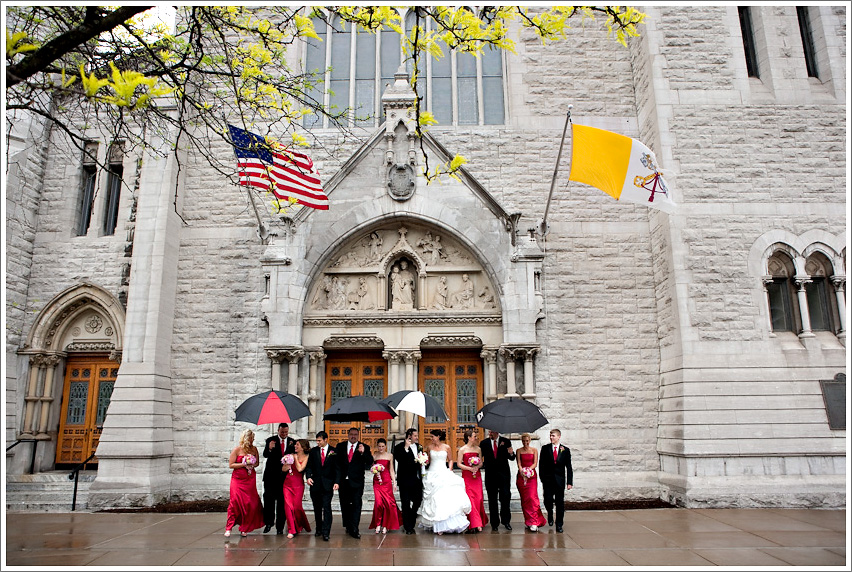 We originally planned to go to a park for pictures, but it was just too rainy so we did everything in the plaza around the cathedral. It's a really cool area and we had tons of pretty spots to work with. I love that place!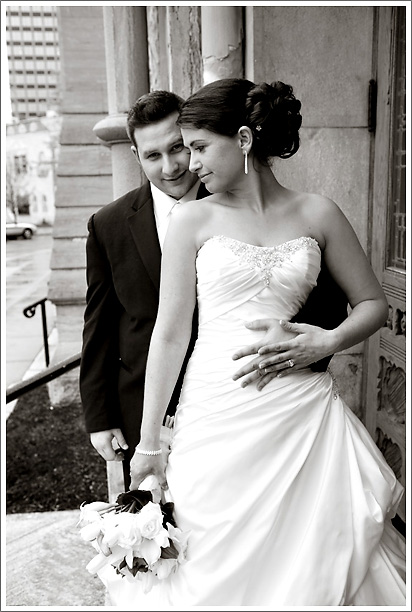 Cute!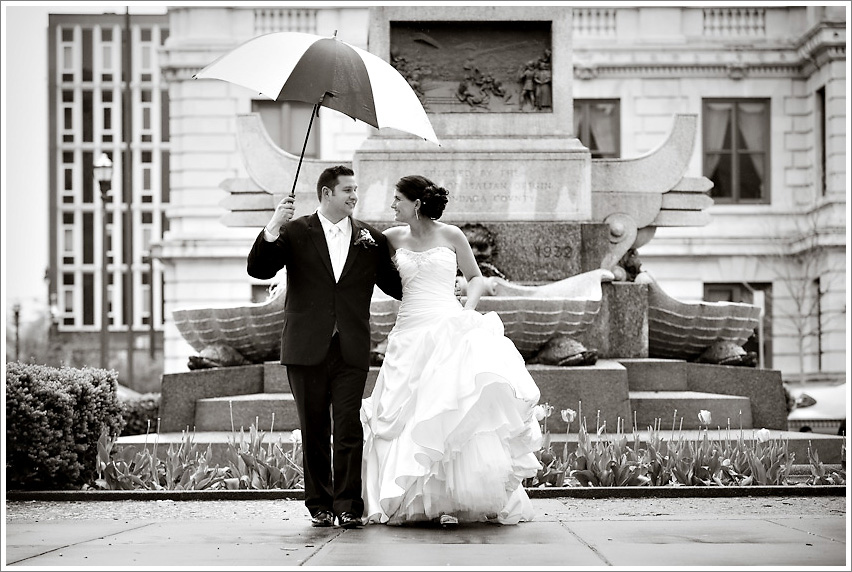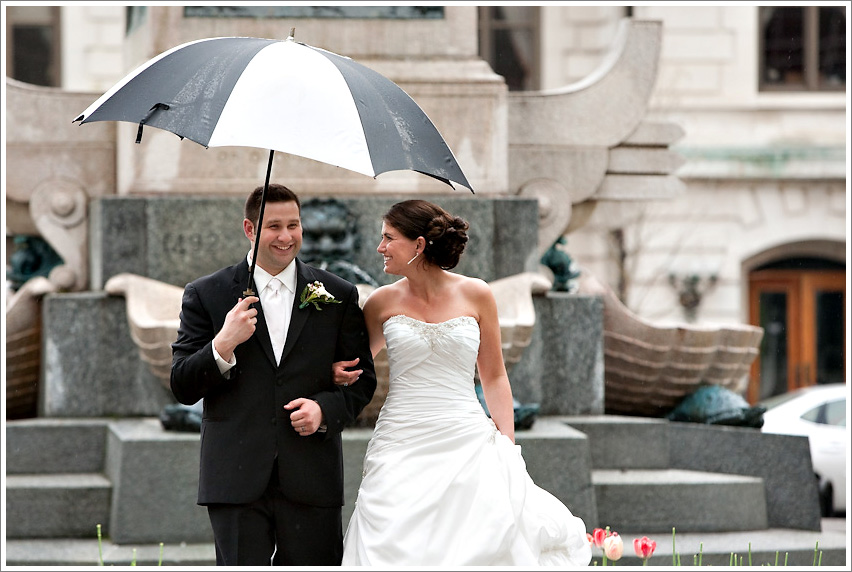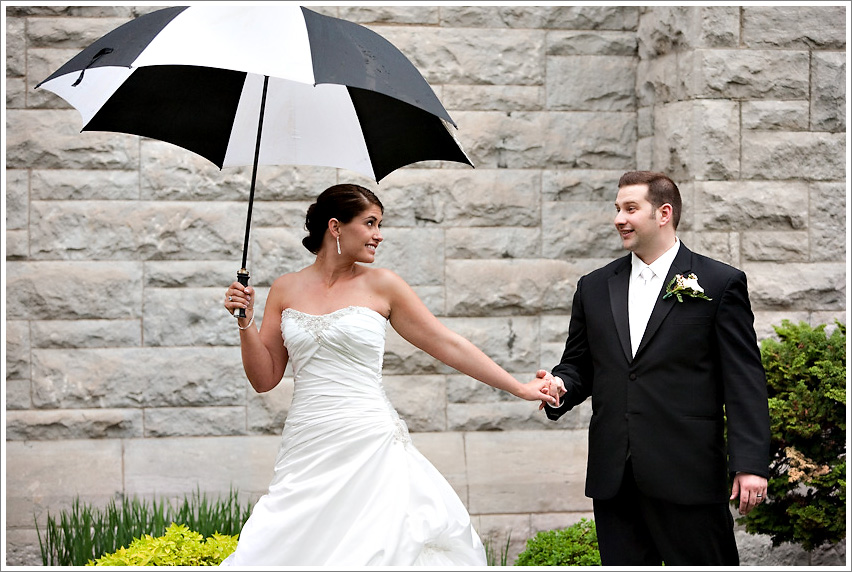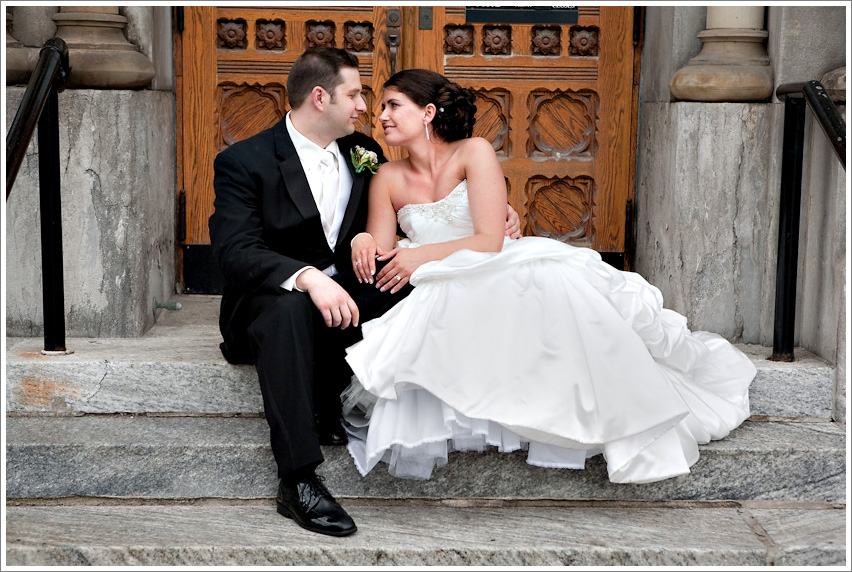 Favorite. I think this needs to be a giant print.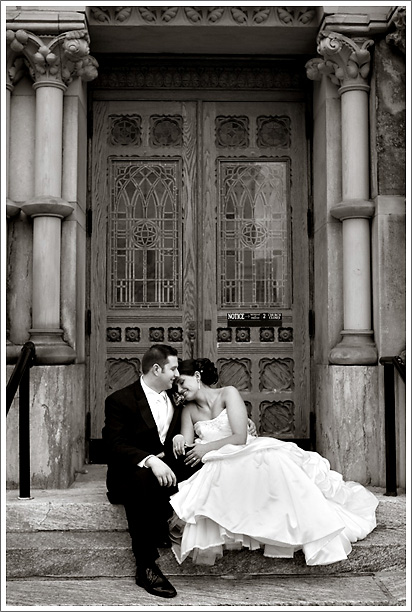 Everyone had fun at the reception.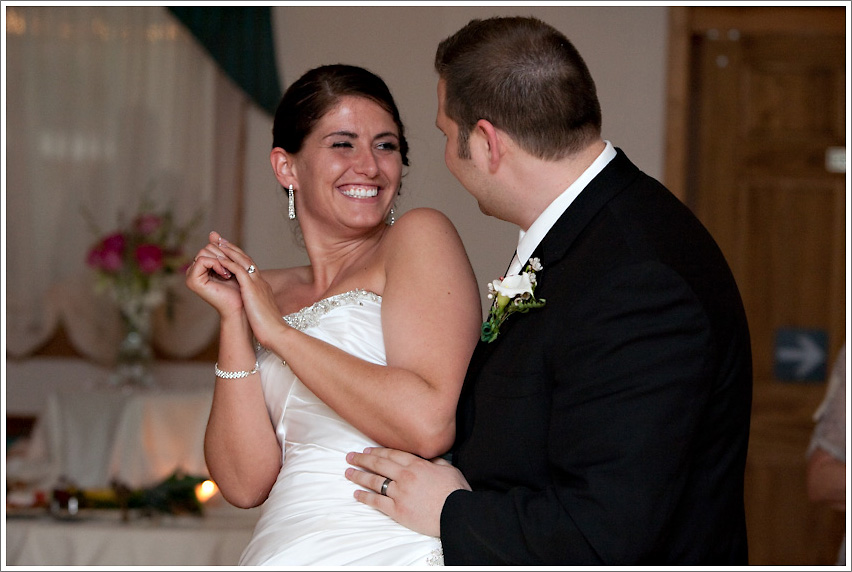 Especially her 🙂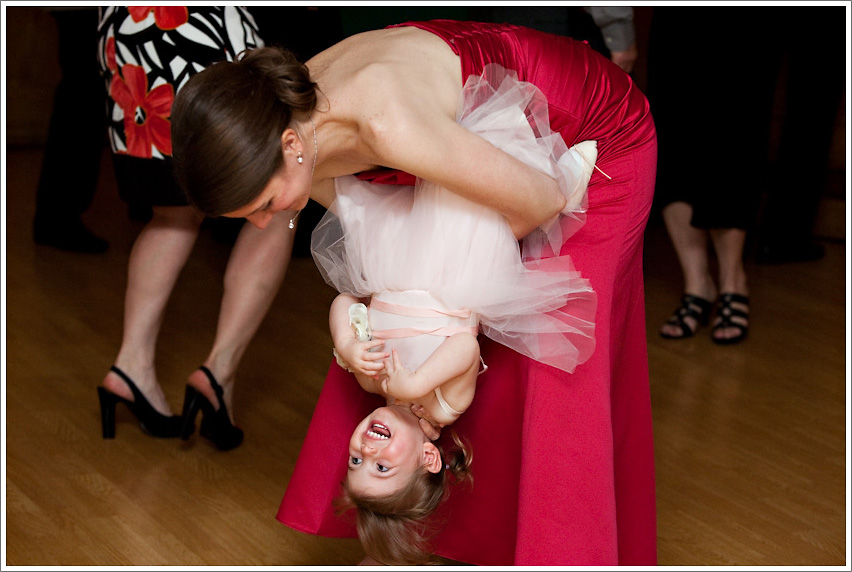 And him. And me while taking this picture. I mean come on... hilarious!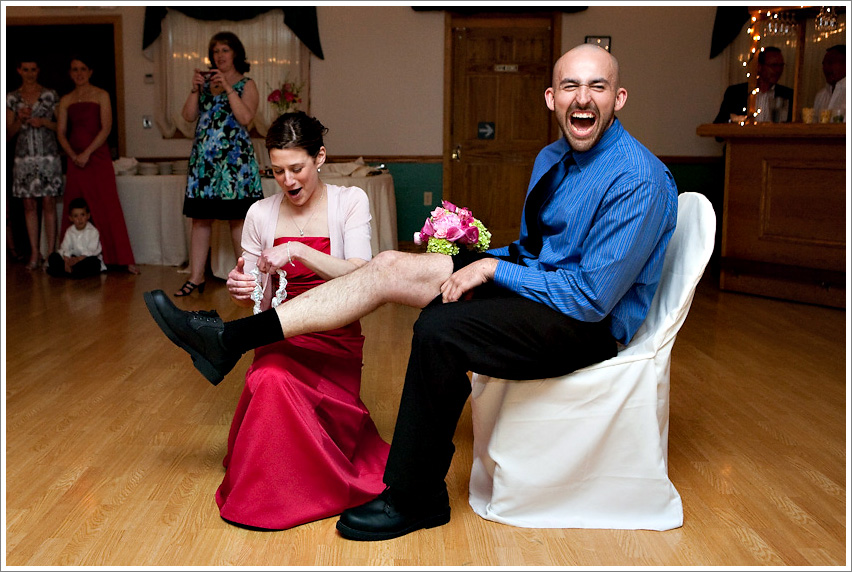 he he!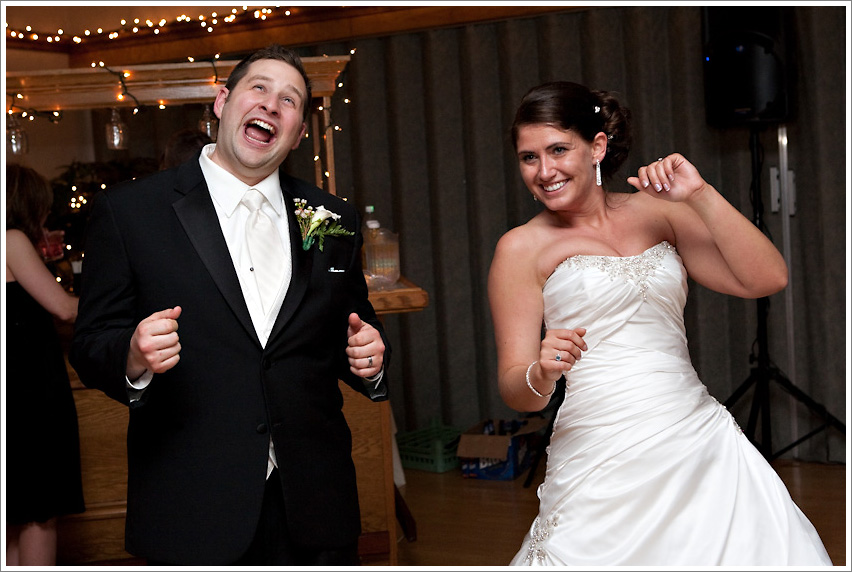 This has to be one of my favorite first dance pictures in a while... so happy!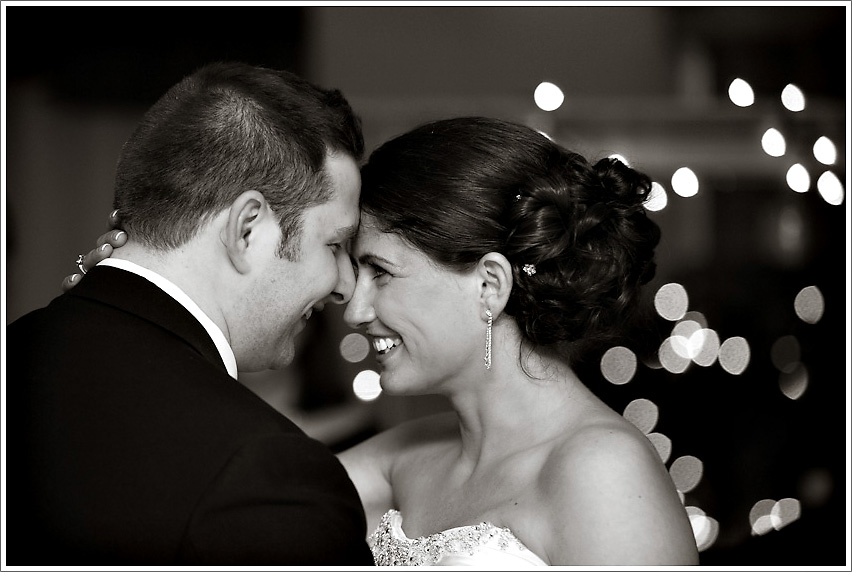 Thanks for having me Danielle and Christopher... I'm sure you're having an incredible time in the Bahamas! I think I'm going to start including honeymoon coverage in my offerings, this weather is bunk!