Short story: Sunday was awesome
Less short story: Elena and John were referred to me by someone my brother works with, and I was really excited for this wedding after we exchanged emails and met to go over the schedule details. Elena and John are just FUN, so I knew the day was going to be pretty rad. Another reason to be excited, the whole event was coordinated by my friend Cyd of The Sweetest Occasion who knocked it out of the park!
To top it off, we had a beautiful crisp fall day, I think the leaves were right around peak as I headed down to Watkins Glen for the preparations. I'll start with the guys, who were at the Seneca Springs Resort... John only had one request, to get a Sopranos type shot with him and his groomsmen. I have a few favorites, but this one is my uh, extra favorite!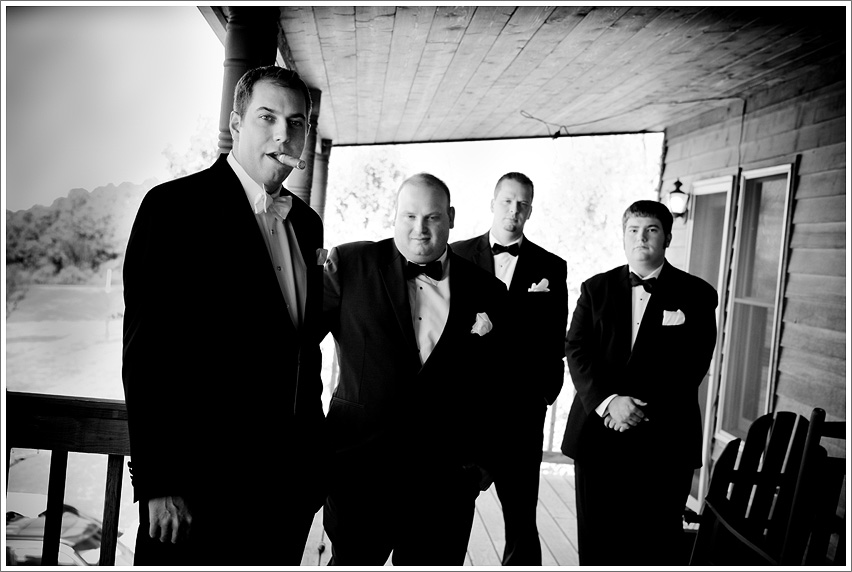 Then we headed over to meet the ladies at the Harbor Hotel (which I love... this hotel is beautiful) and do the first sight. Elena was looking gorgeous, of course.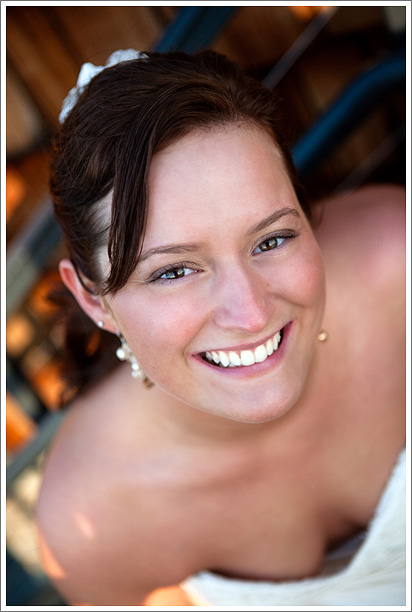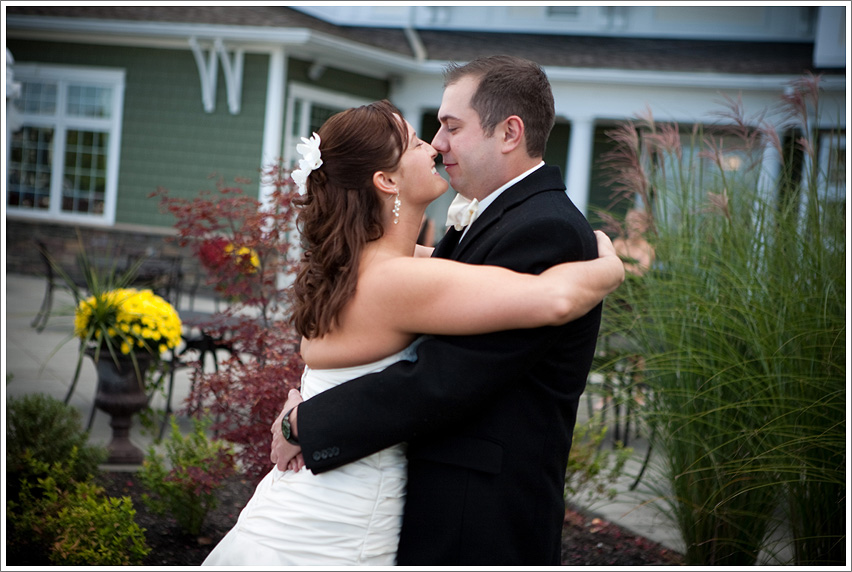 We did some bridal party shots at the hotel, and the guys and girls were awesome, no pier was too windy, no dock too wobbly...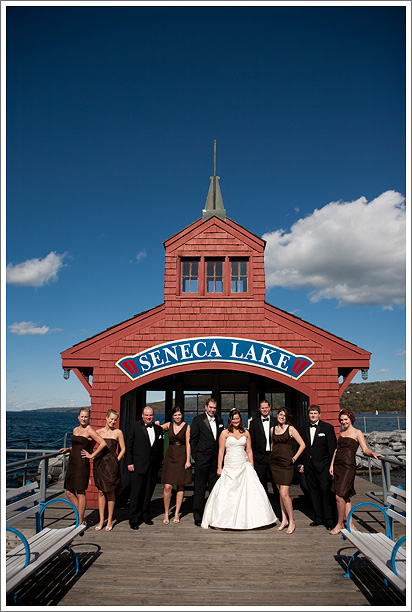 Then we headed to Logan Ridge on Seneca Lake...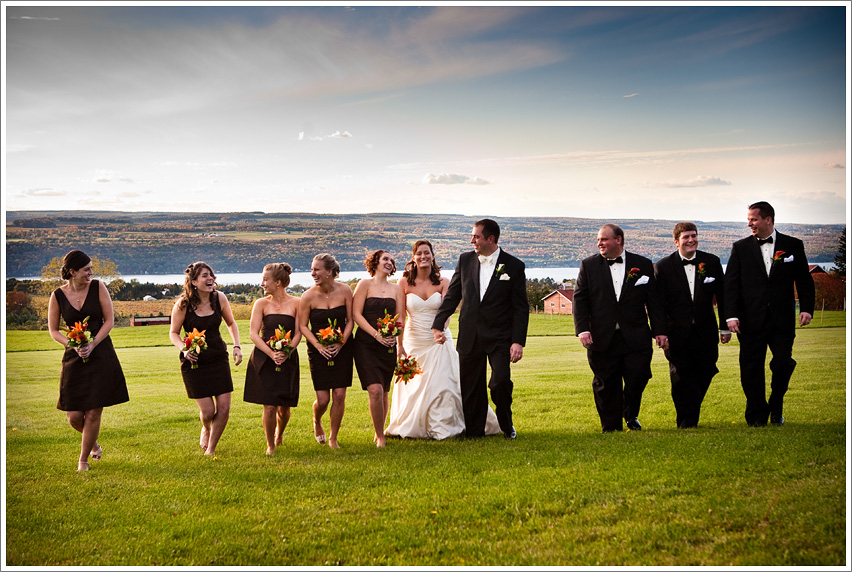 After portraits, Elena had a special surprise for John. John's "alter ego" is John Beer (like the tractor, but with barley) and they even made a logo for him a while back. John thought his little gift for the day was custom cuff links with the logo, but no... Elena had something up her sleeve. Something cakey. And charming. From Baltimore. Yes, Elena had a custom John Beer cake delivered by the famous and fabulous Charm City Cakes! John was surprised and very pleased.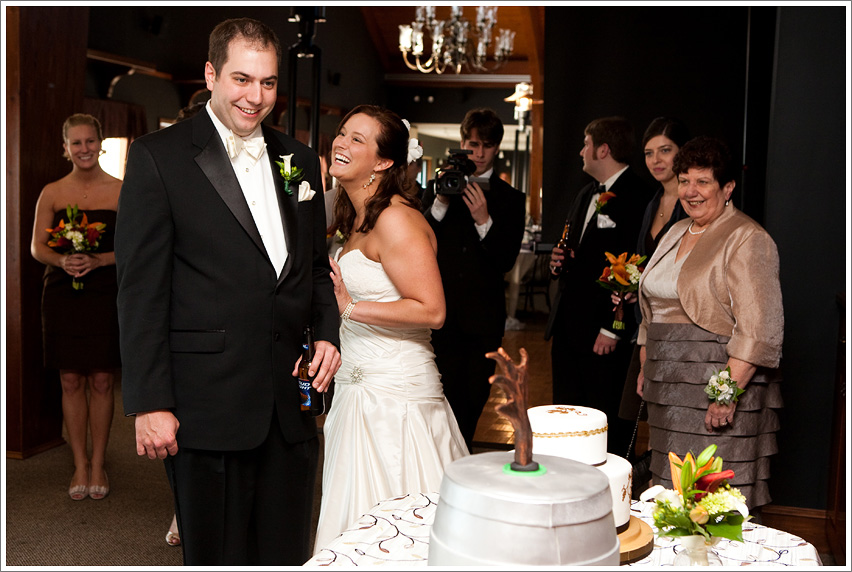 Yes, the John Beer logo is a keg with an antler on it... hysterical!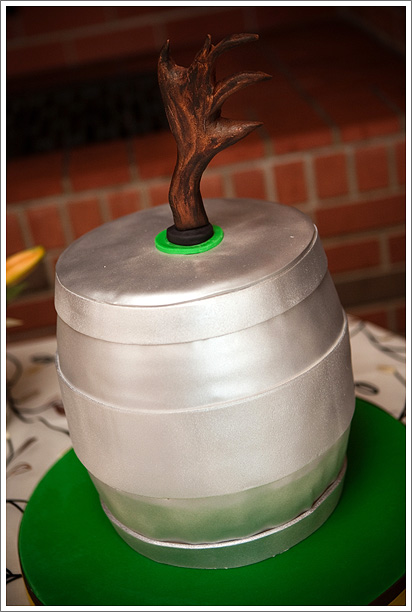 I love colorful shoes on a bride!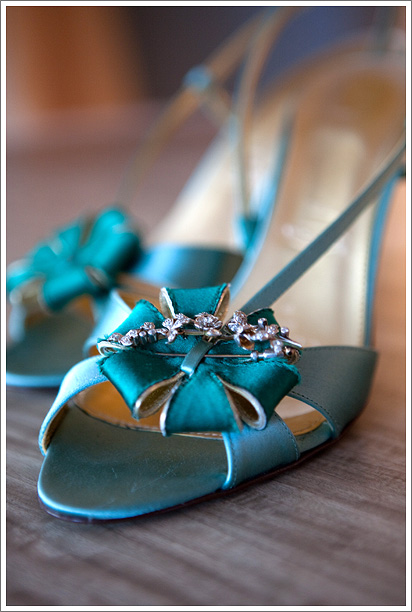 Elena was walked down the aisle by her grandfather, which was so sweet- the entrance...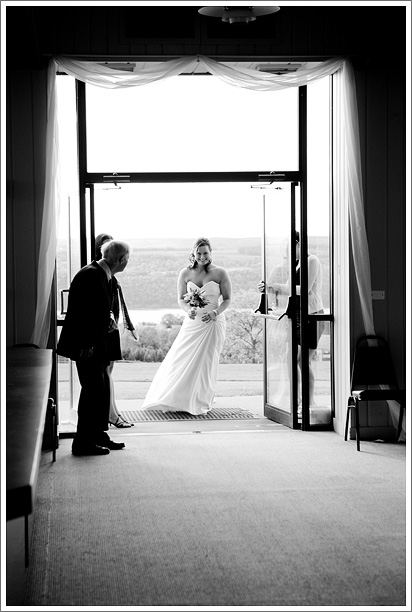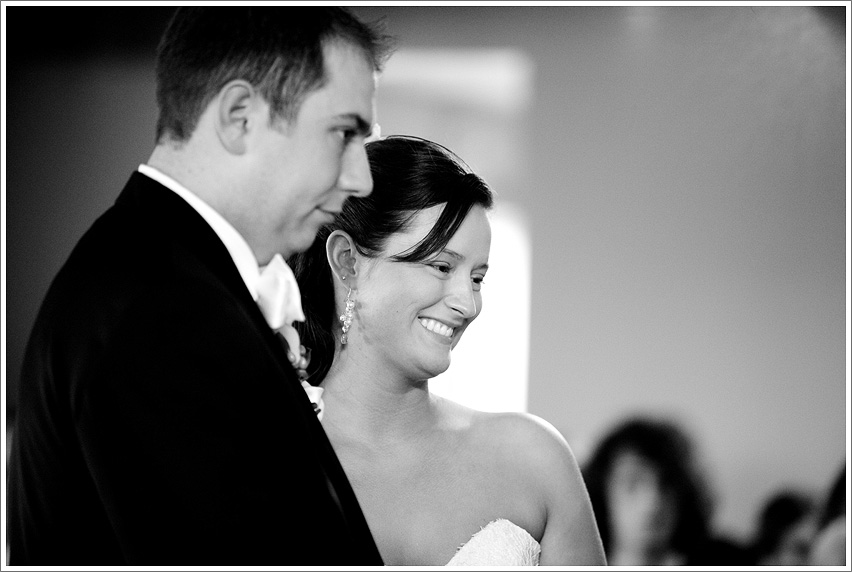 As they said their vows, instead of promising to "share with" Elena, John accidentally promised to share her, which caused a good 4 minutes of wheeze-laughing from everyone!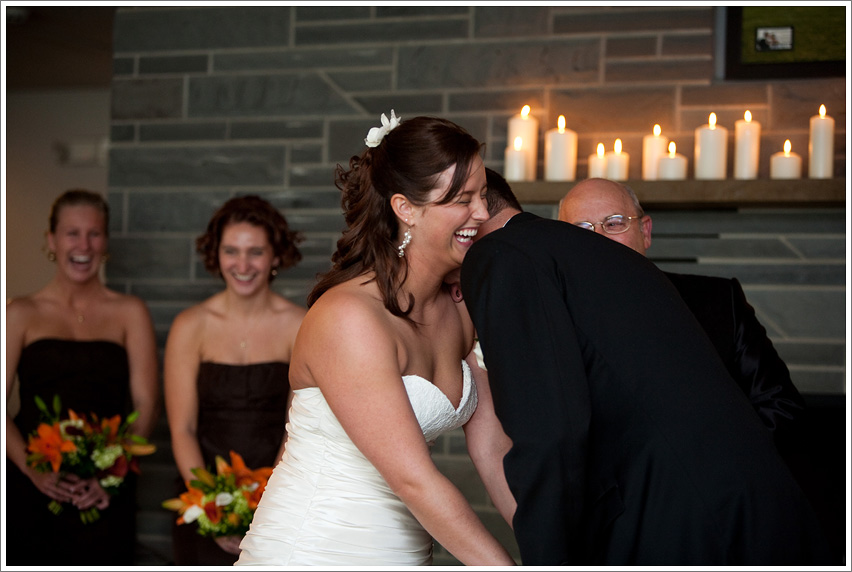 It was a sweet, happy ceremony.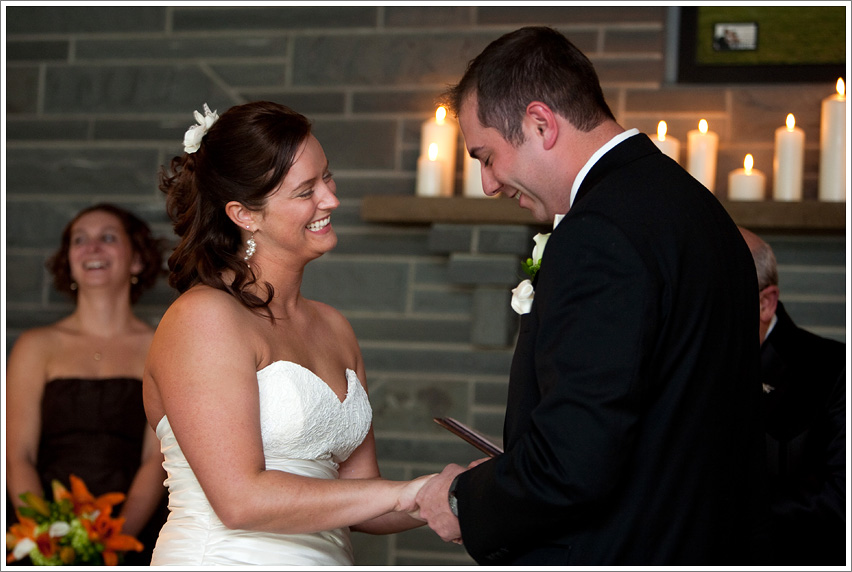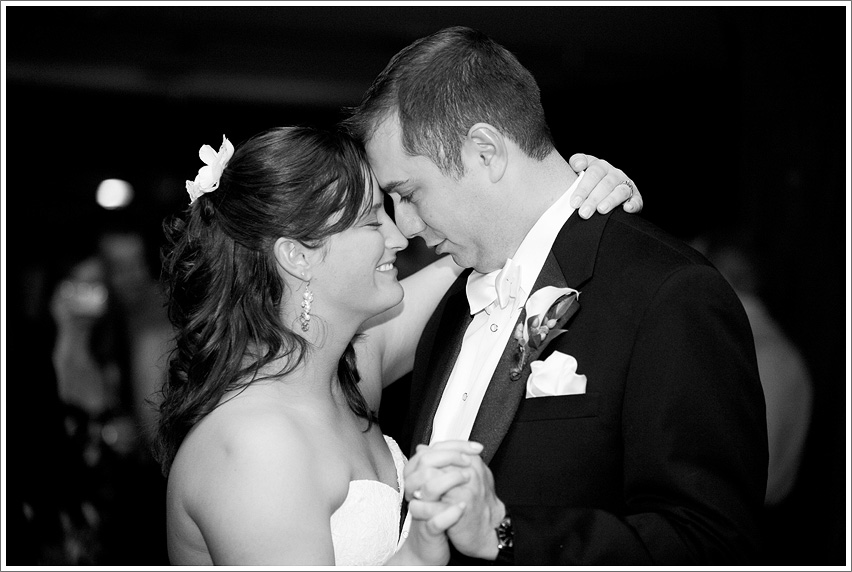 Great party crowd, the dance floor was packed the whole night...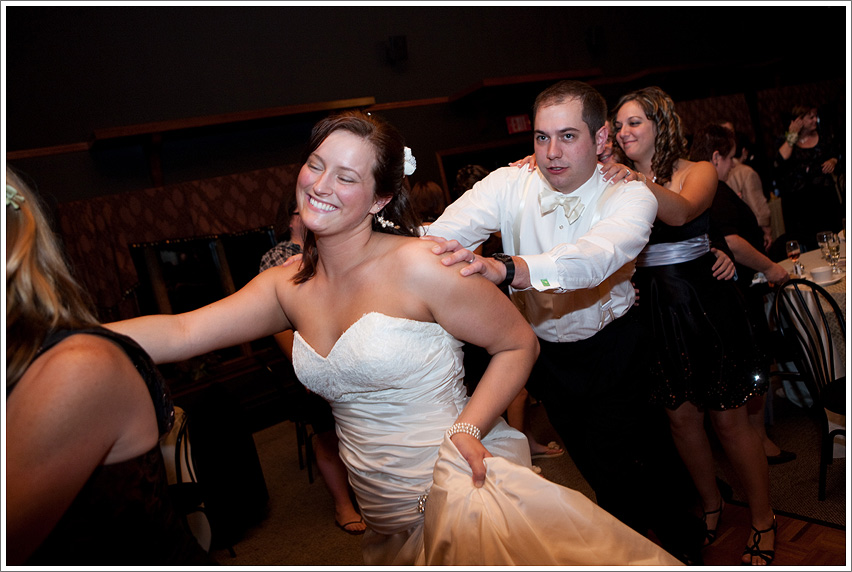 There was a sort of "hot potato" game with the bouquet and garter, and everyone kept trying to stick this poor kid with the bouquet... notice how neither of the guys next to him is reaching for it, ha ha.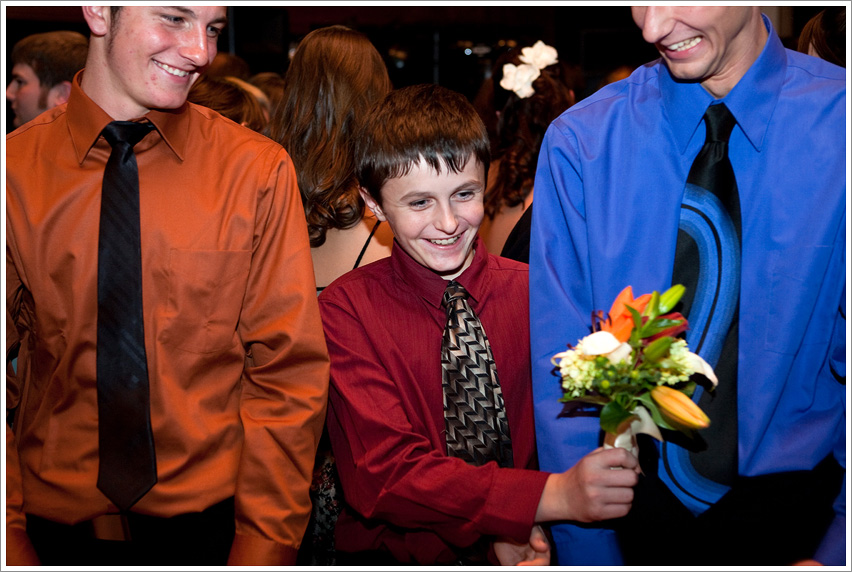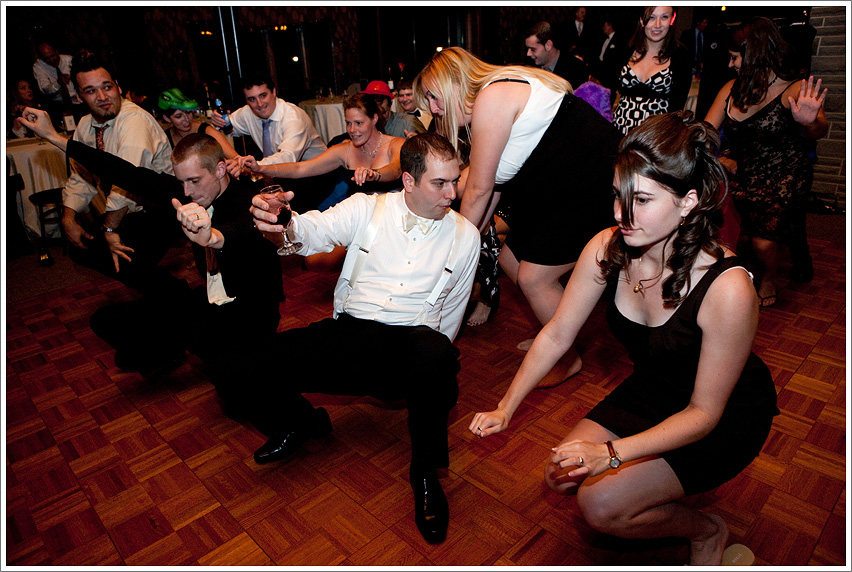 I had to include this picture of one of the videographers busting a move... I swear I barely heard him speak all night, and then Footloose came on and this happened. It blew our minds! Maybe someday I will be that awesome. I do have a few choreographed dances up my sleeve...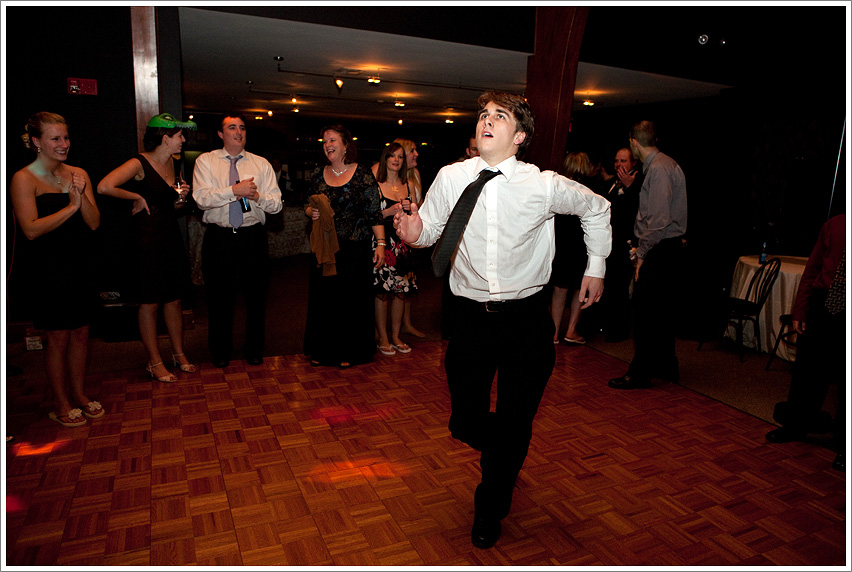 All right, John is totally leading the pack as far as my favorite groom dance moves... work it out!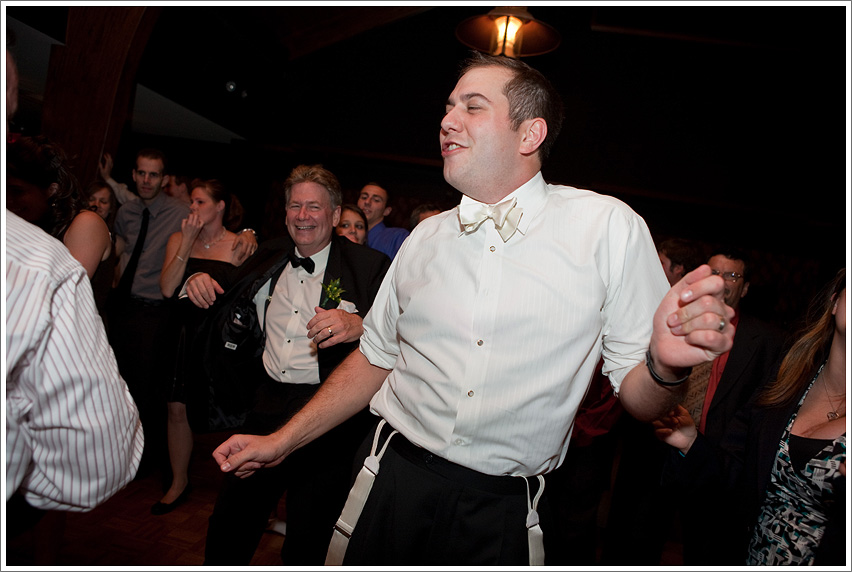 At some point it was announced that the Yankees won something (I'm more of a football girl go Bills) and someone brought out a broom and everyone danced and celebrated with a little Frank Sinatra.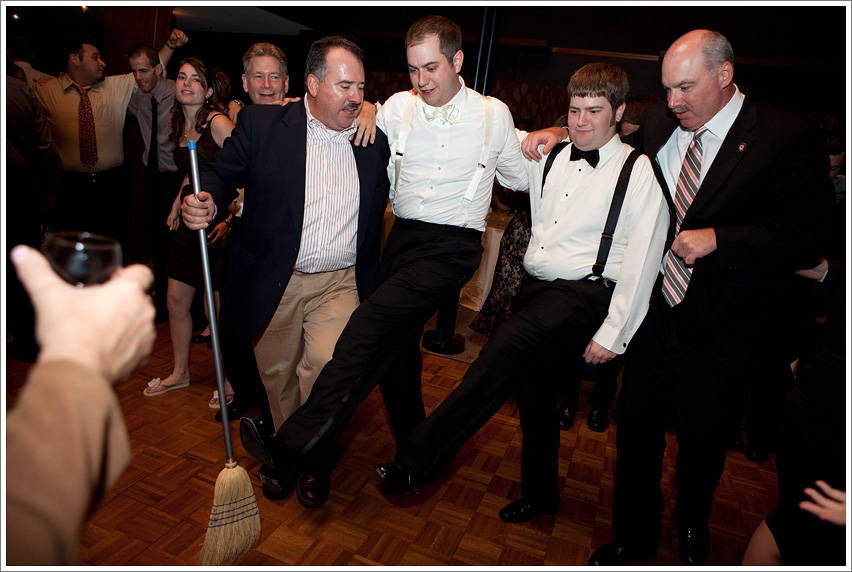 And, portraits.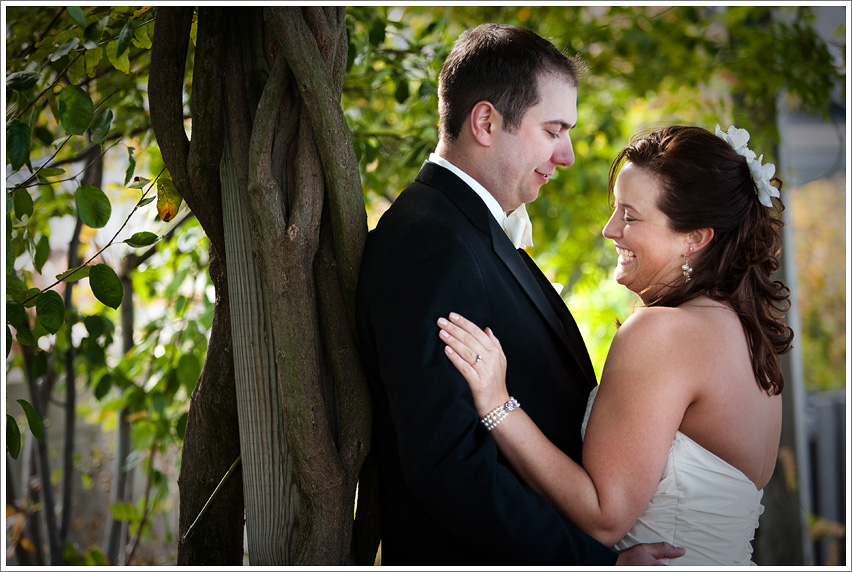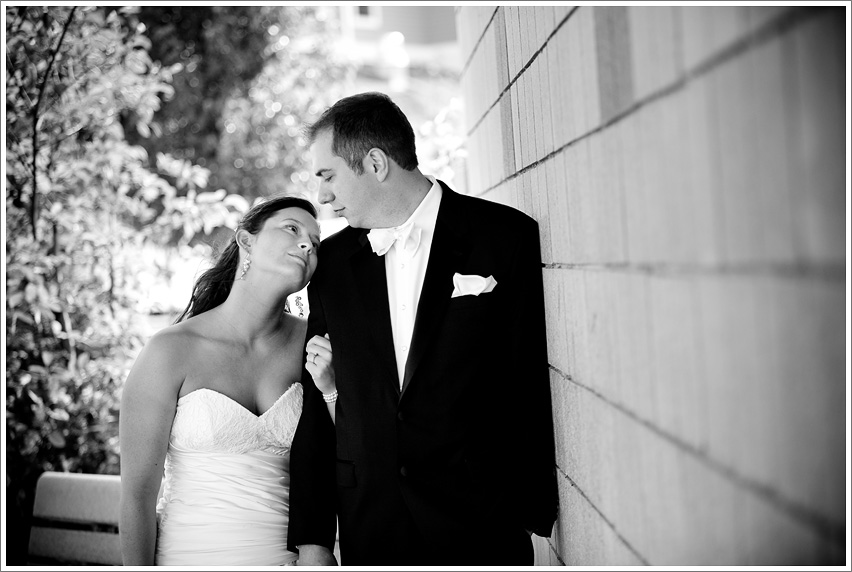 Epic!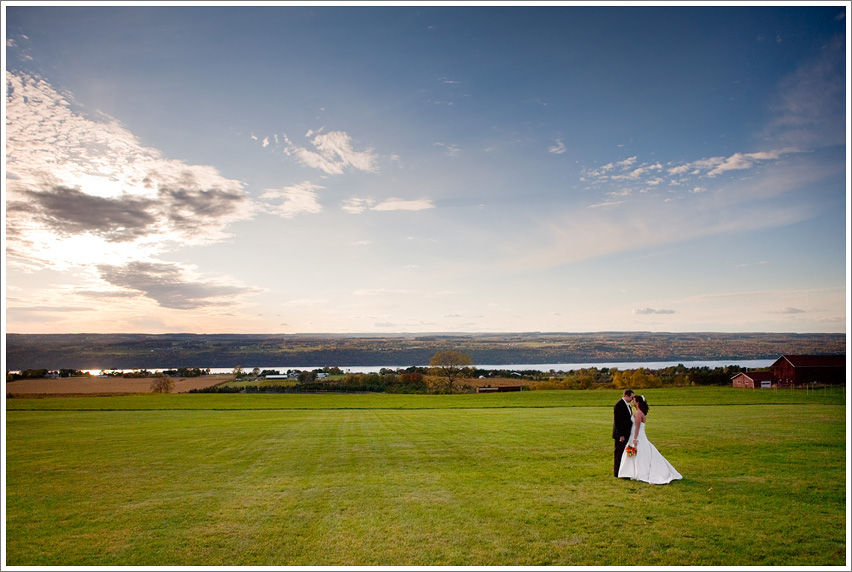 Thank you so much Elena and John, it was a blast spending the day with you guys... have fun in Disneyland! Let me know if they're still playing Captain EO!