Catch up time! I have a few shoots that I wasn't able to blog because the wedding season was so busy, so now is the perfect time to post some of them- and since they were shot when it was nicer out, we can all pretend that it's not cold, dreary, gray and leafless outside! Bonus!
Emily and Dan are getting married in January, and we got together for a sweet shoot during peak fall colors. We met up at Mendon Ponds and had about 2 minutes before it started pouring, so we decided to meet again the next day and I'm so glad it happened that way! The next day I came across this cool field that had these weird seed pods with white cottony seed puffs floating around, so I tossed the idea out to Emily and Dan and they were game... I'm posting these first because I LOVE them so much!
We had to keep waiting for the wind to bring a cloud of the puffs over, and Emily and Dan were perfect models every time I yelled that some were coming. Well done!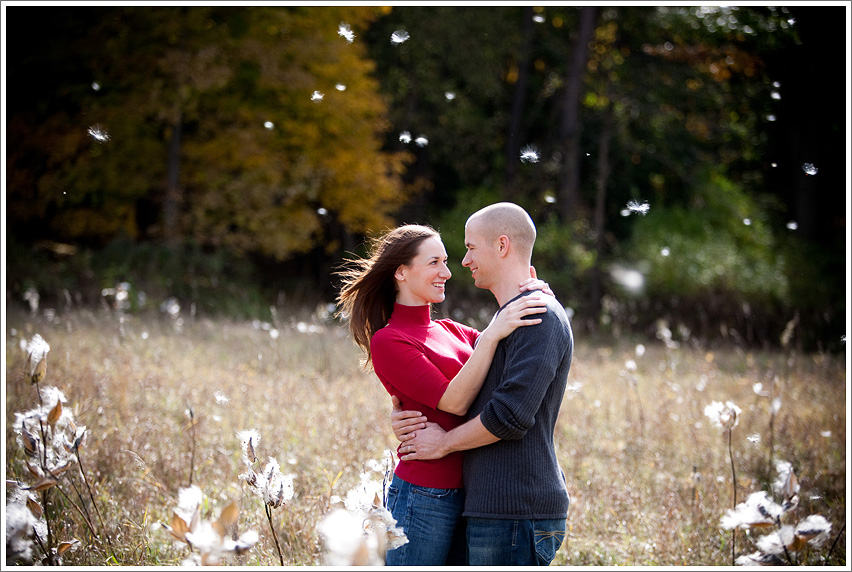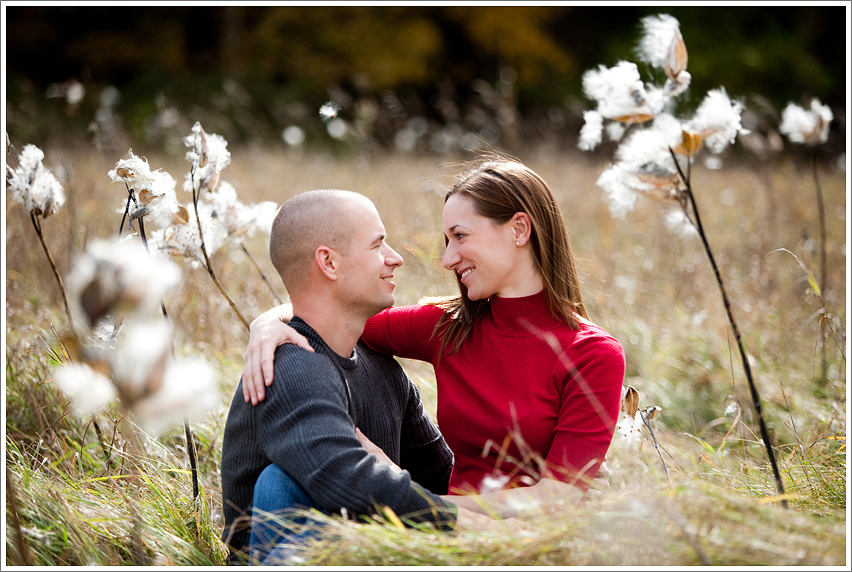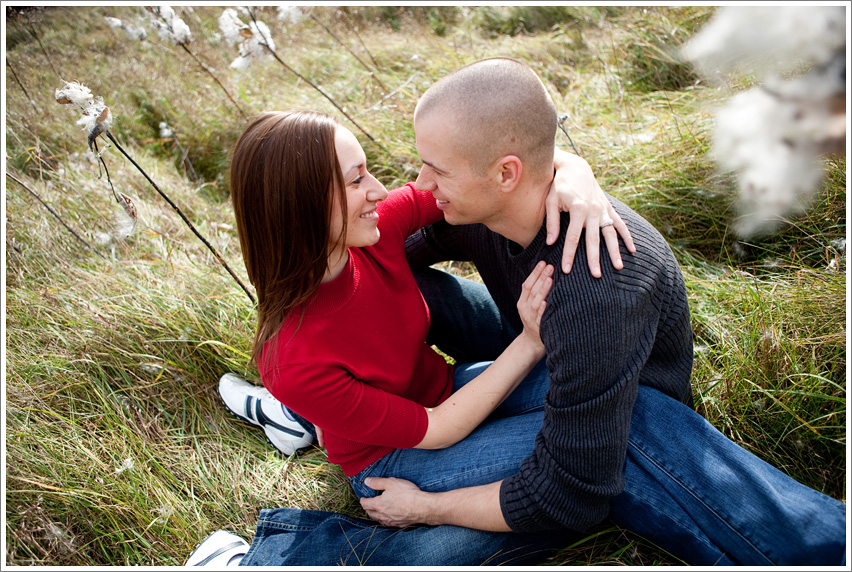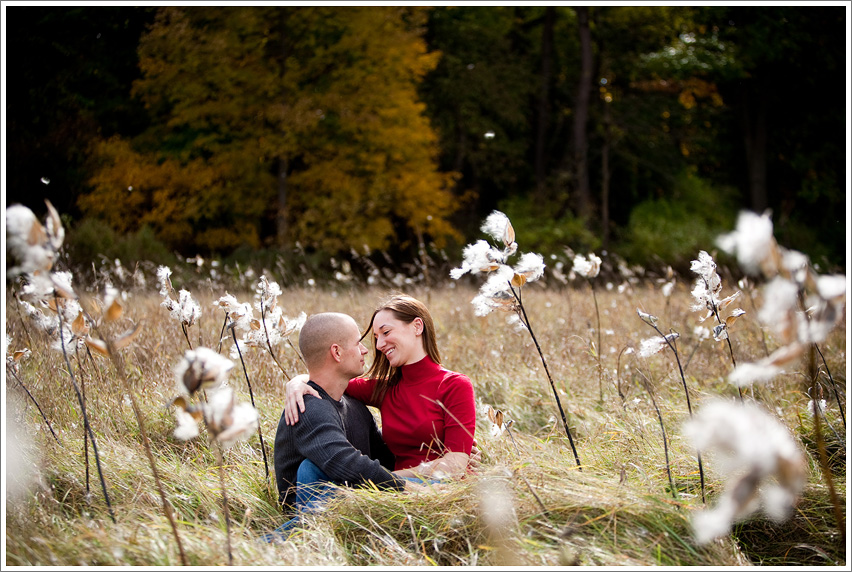 Then we headed back to Mendon Ponds and got some shots with their two puppies Jake and Gracie. They're such a funny pair, and totally adorable.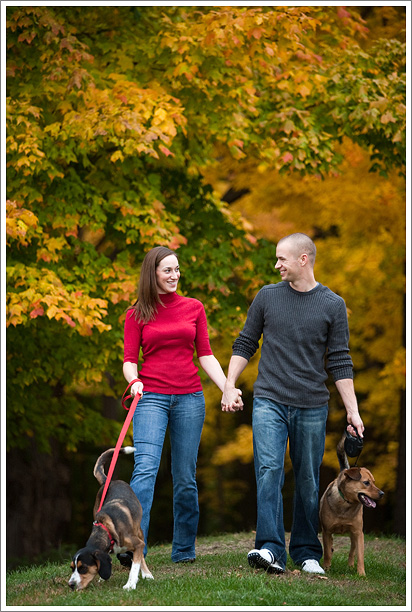 Shooting with dogs is so hilarious... looking calm and cool on a peaceful nature walk: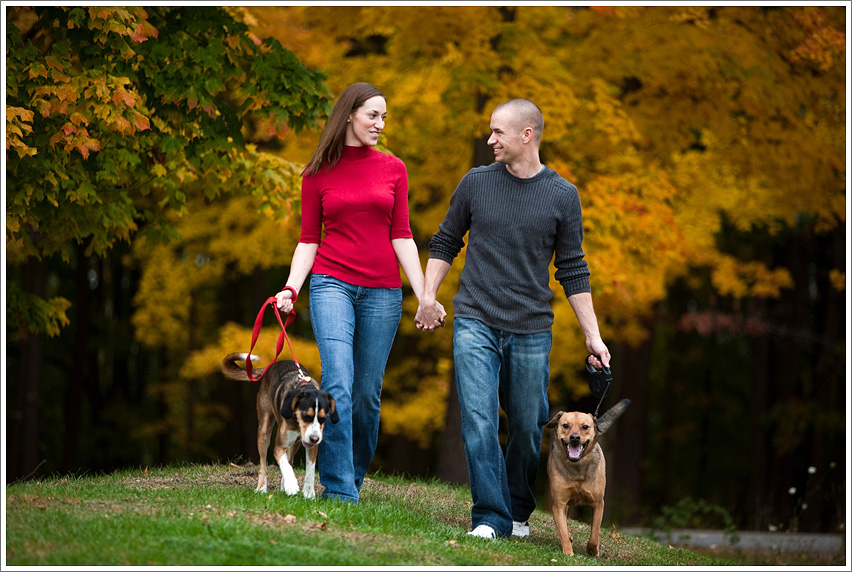 ....aaaaand 2 seconds later, playtime! He he he, I love dogs 🙂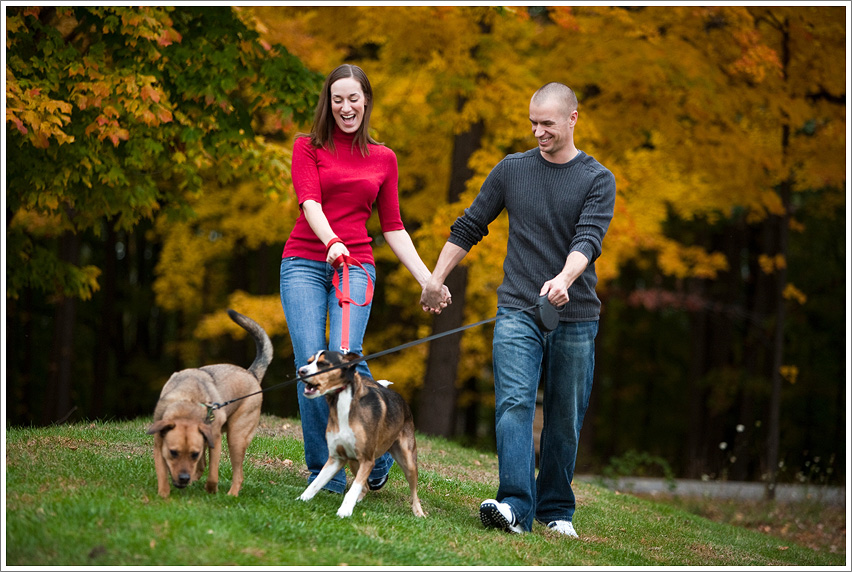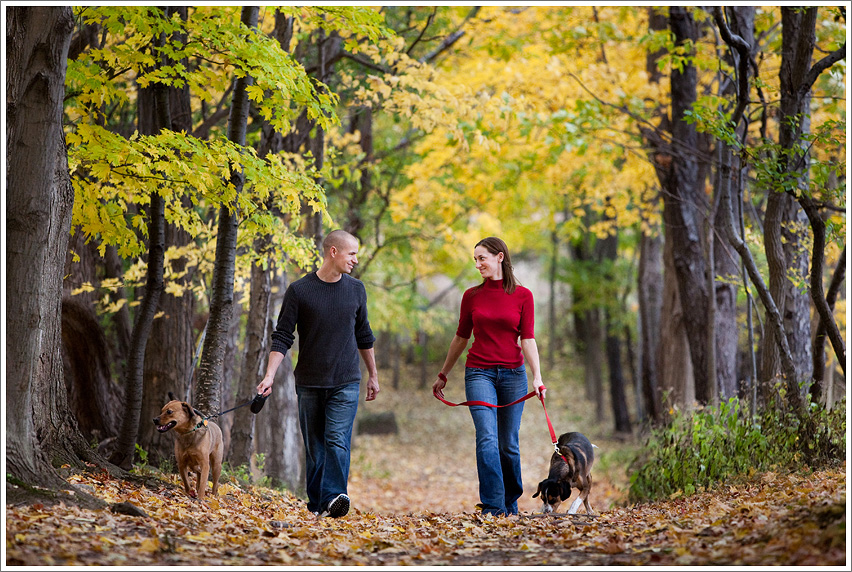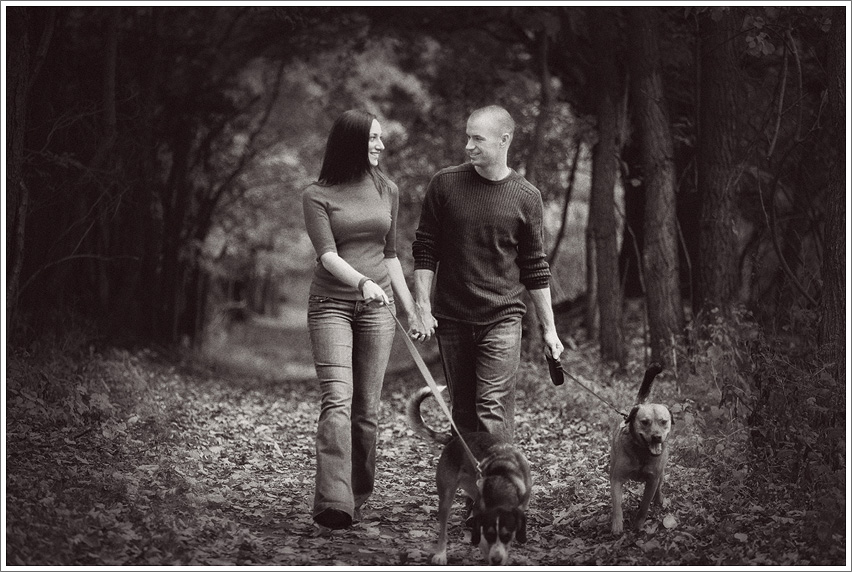 Then we left the pups for a few more of the romantic ones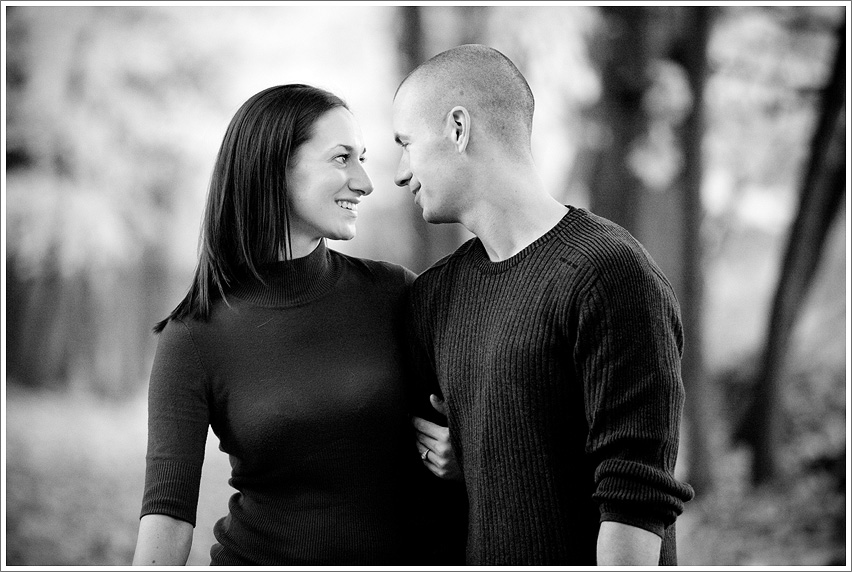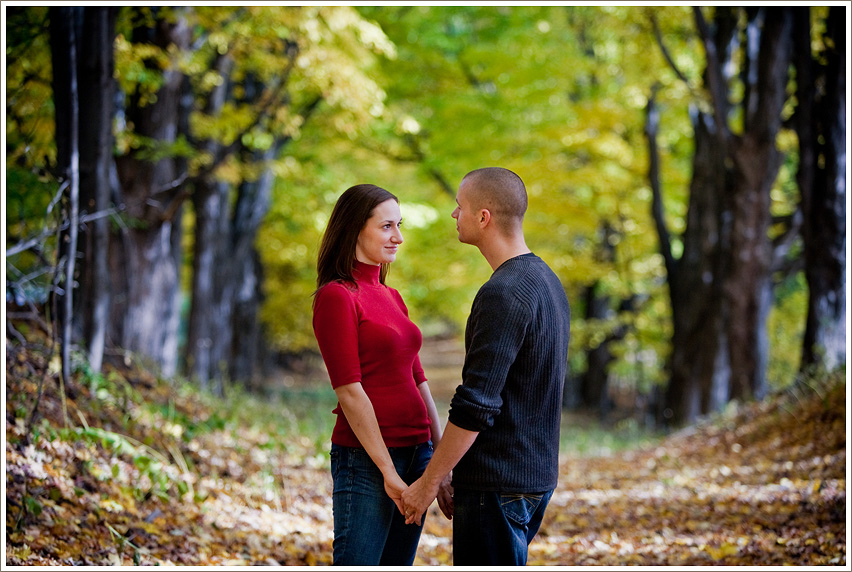 All of my couples are pretty adventurous anyway, but it's nice when we don't have to worry about getting dresses dirty!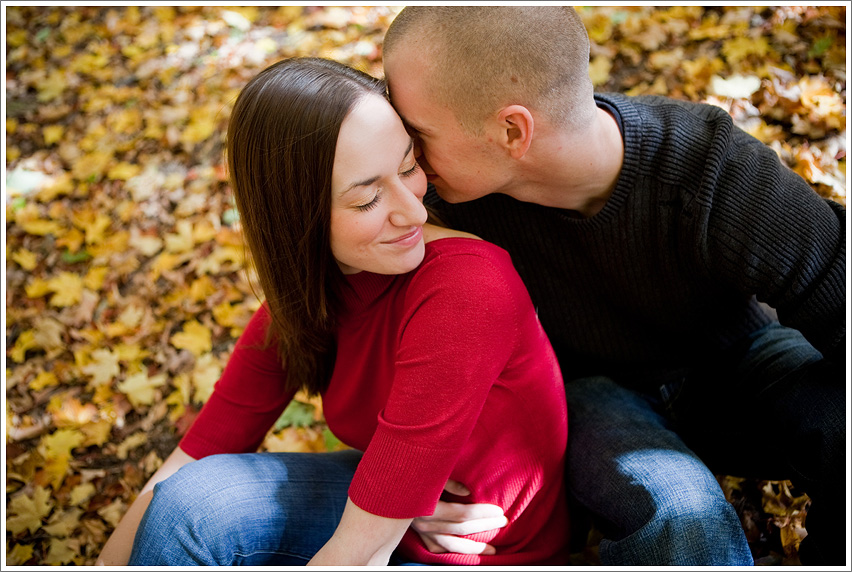 Love them in this shot! They really are cute together.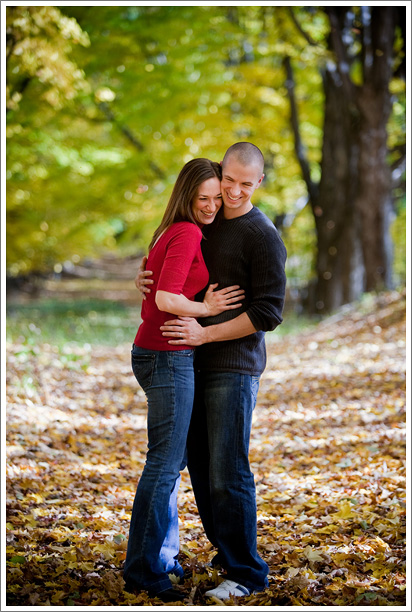 Looking forward to January you two, enjoy the holidays and see you soon!
I've got some other engagement and portrait shoots to blog, so stay tuned for those as well everyone 🙂