All right, as promised, I have some of my Iceland pictures ready! I had soooo much fun on that trip, and it has got to be the most beautiful place on earth. When we landed in Reykjavik, it was pouring and cold at 6am but by the time we woke up at 3 (hey, that's only 10am EST) it was a beautiful blue sky with puffy clouds. I love island weather. 🙂
Here's Leif Eriksson right outside the guesthouse. Is it just me or is he kind of hot?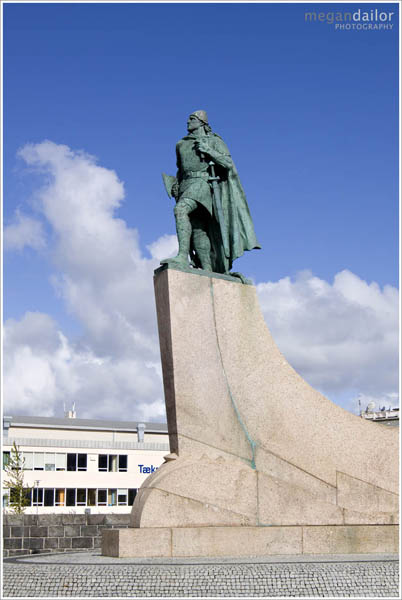 Sólfar, the Sun Voyager.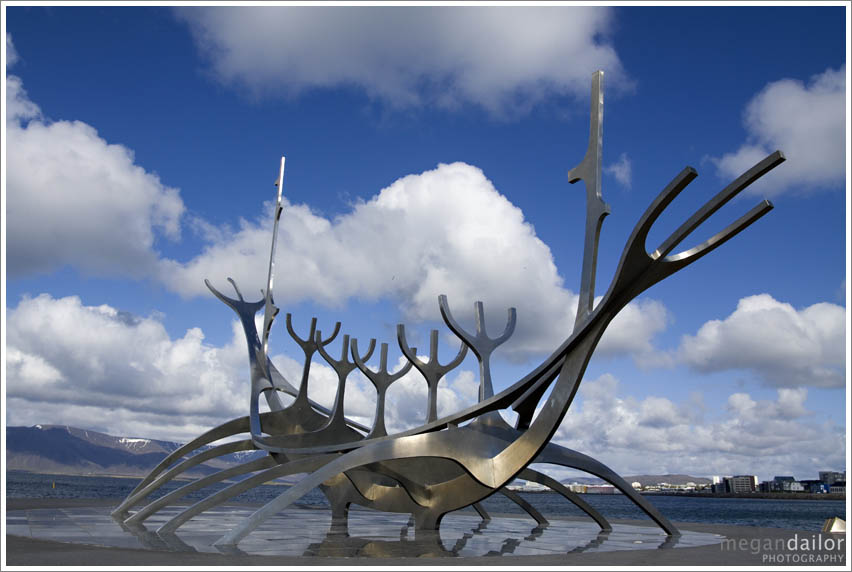 Reykjavik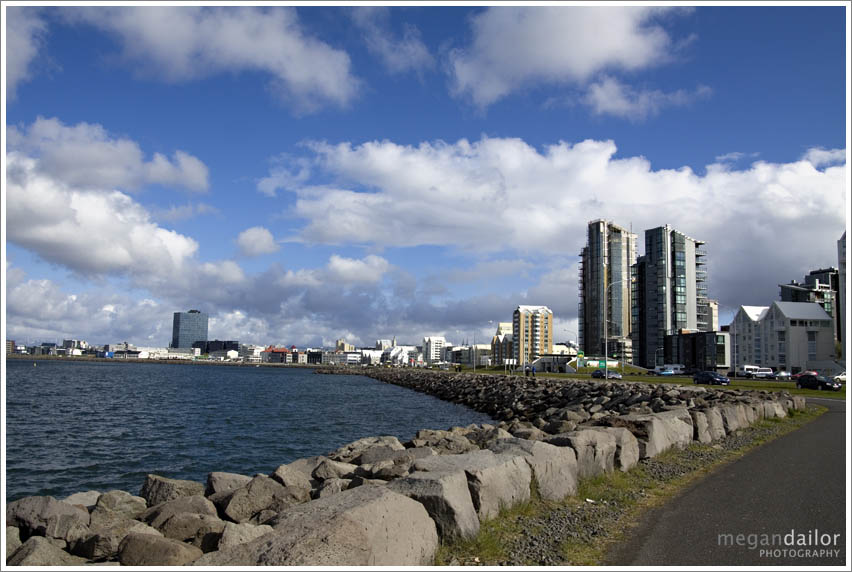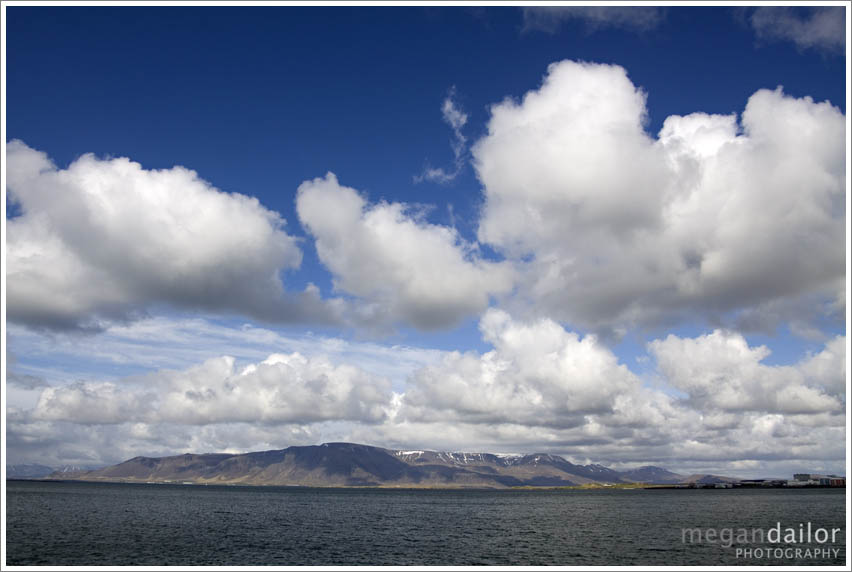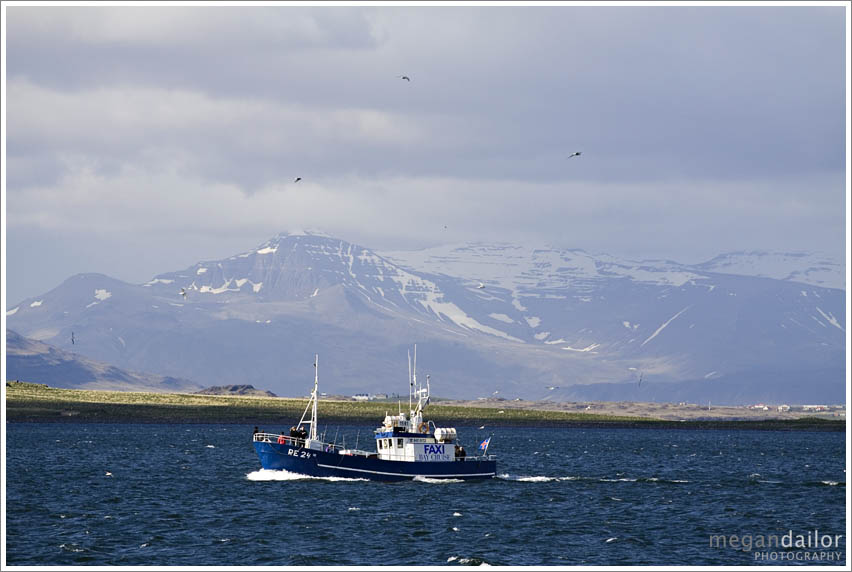 On the second day, we picked up our car (which we named Gunnar) and started the 5-ish hour drive to "the capital of the north" Akureyri. The views along the road were spectacular. We got out at a few places to look around and touch stuff which doesn't really look like it belongs on this planet, like this moss-covered lava. It's really soft and spongy and I was tempted to take a nap in it.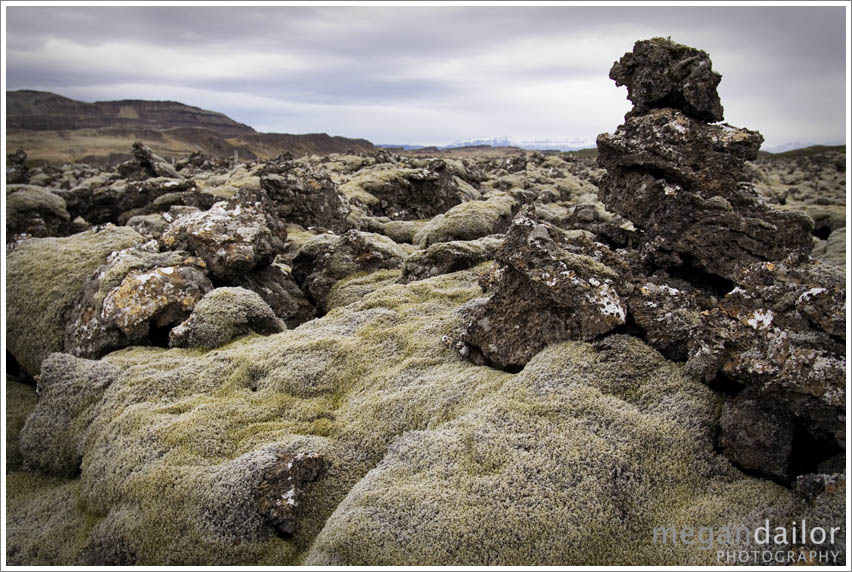 The next day, we were heading to Husavik, the northern-most place we visited (and my favorite.) We planned some stops along the short 1 1/2 hour drive, including a famous waterfall called Godafoss. It means Waterfall of the Gods. We didn't know it yet, but we had clearly done something to annoy the gods. We put the waterfall into our GPS and after a long drive down a series of potholes connected by little globs of dirt, we arrived at a farmhouse. There was the cutest little redheaded toddler peeking out the door at us as we got out and waved to the elderly man who was tilling the soil or something. He called for his son, who spoke English, and we asked if it was ok to walk up to the falls, and he had a slightly amused look on his face as he told us yes, but "be careful, it is... slippy." So we started the trek up the hill and heard a woman come out the door and start giggling, at which point it really hit home that we had just driven up to someone's house and started wandering around their back yard. It was one hell of a back yard though!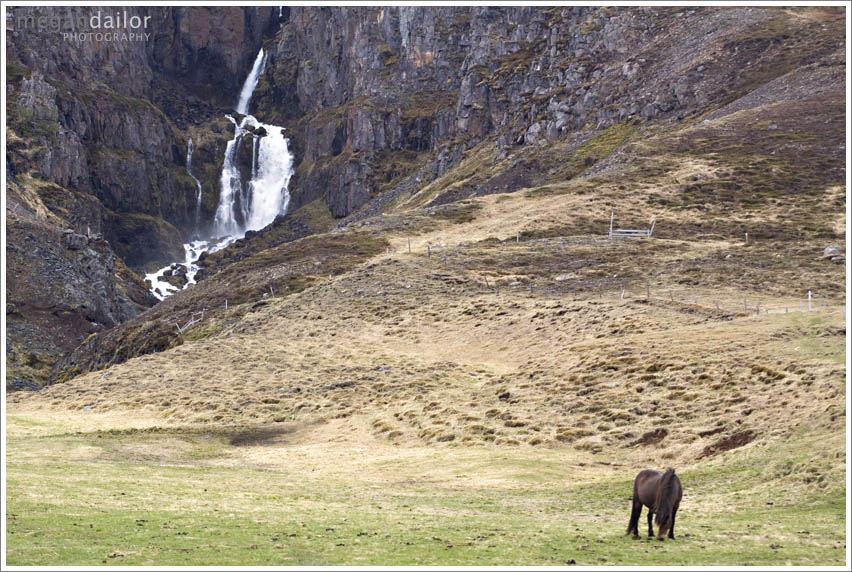 After a few moments of embarrassment-induced paralysis, we sheepishly crept back down and learned from our slippy friend that while this waterfall is actually called Godafoss, it's not the one we were looking for. He was very sweet and understanding, and I can only hope that he thought we were intrepid explorers and not complete morons. But... probably not.
A cool stop along the way: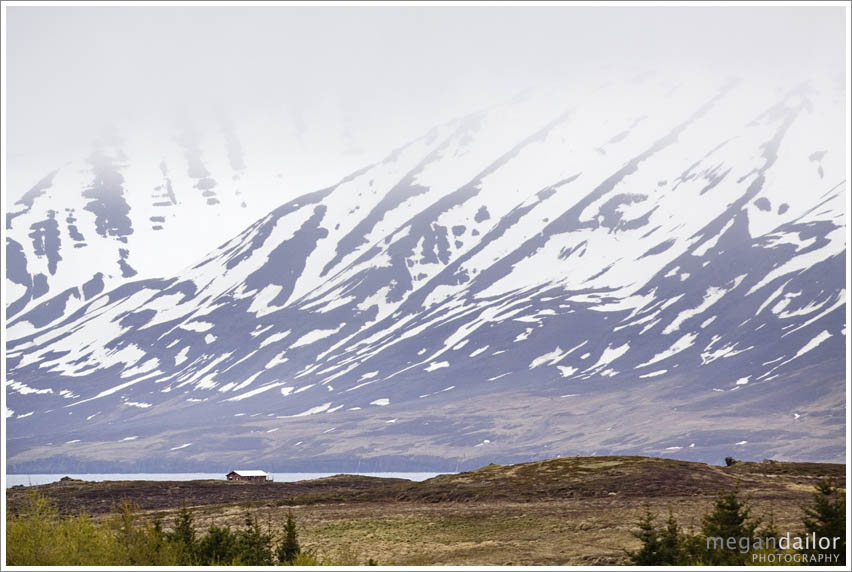 The real Godafoss.

One of the things I love about Iceland is that, while their tourism numbers have skyrocketed in the last decade, it's still remote enough that you can have places to yourself and there aren't a trillion guardrails and barriers everywhere. Hey, if you fall off, you fall off!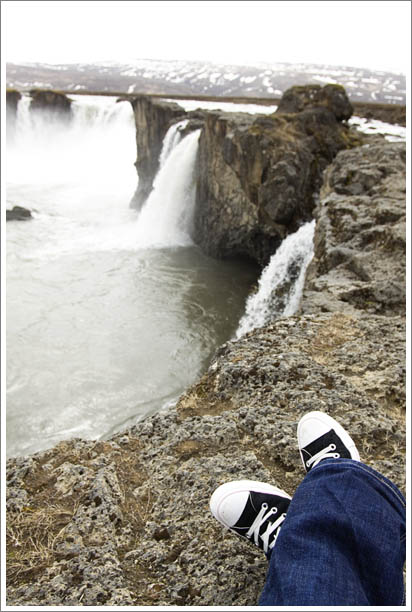 My cousin Kelly and I at the falls.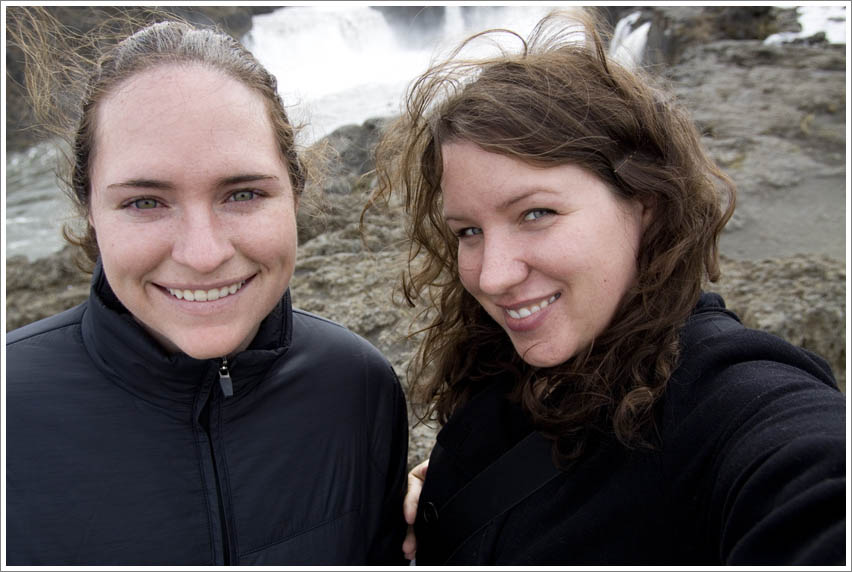 This is the top of the falls, I walked way far out, it was really cool!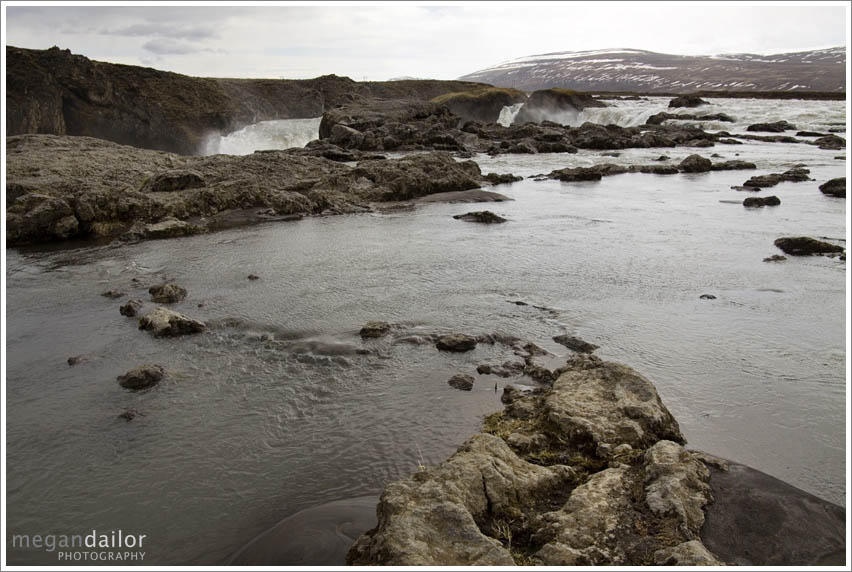 Icelandic horses are famous for their friendly demeanor and unique gait (called tölting) and I was super excited every time we saw them. I love horses, so when we finally found a field near a road, I pulled over and hopped out of the car so I could take some pictures. Much to my delight, the horses on both sides of the fence pricked up their ears and then came running from hundreds of yards away to the fence to say hello... it was one of the coolest things ever. (Except when I saw a horse sitting on a rock. I'm not kidding, but sadly I was driving and couldn't photograph it.)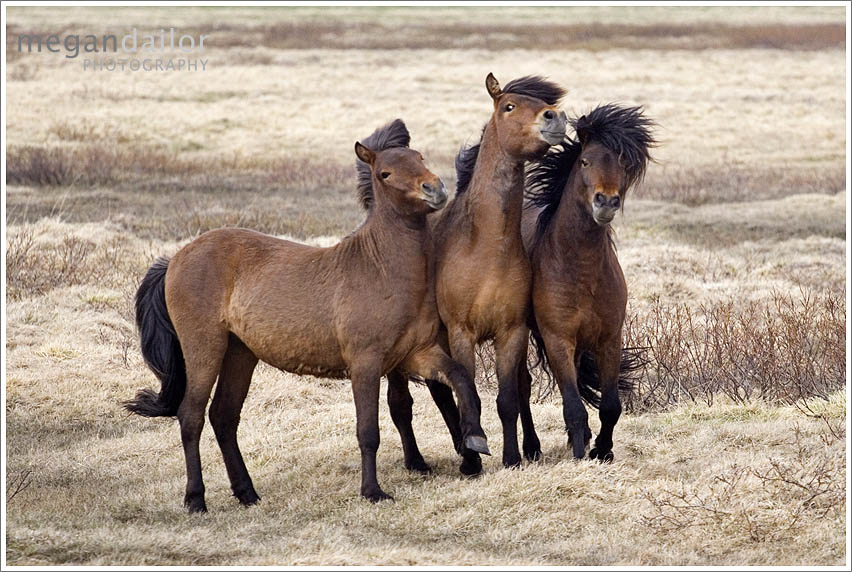 They're very frisky and playful, you almost never see them standing still.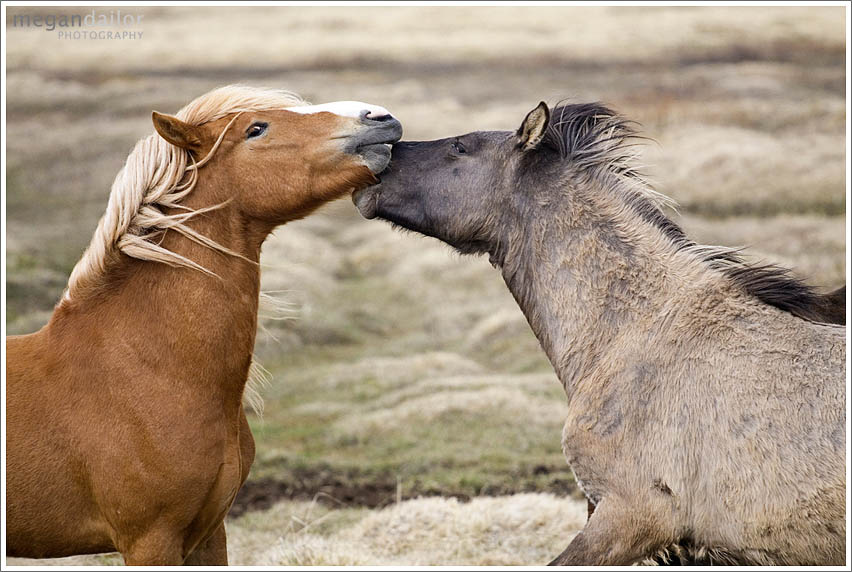 And if they are, they are doing it in formation.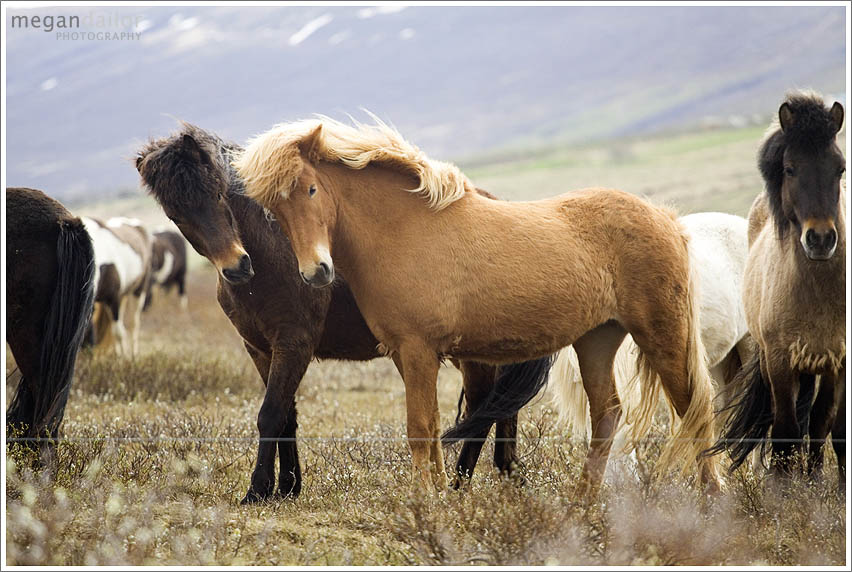 When we arrived in Husavik, we grabbed some dinner at a cafe and enjoyed our first Viking beers (they're not that good, but at least they're called Viking. Skjalfti is far superior!) Then headed back to the cottage, aka heaven. I had this all to myself except for a little fisherman... it was perfect. I sat out from around ten to midnight I think. The sun set a bit after midnight.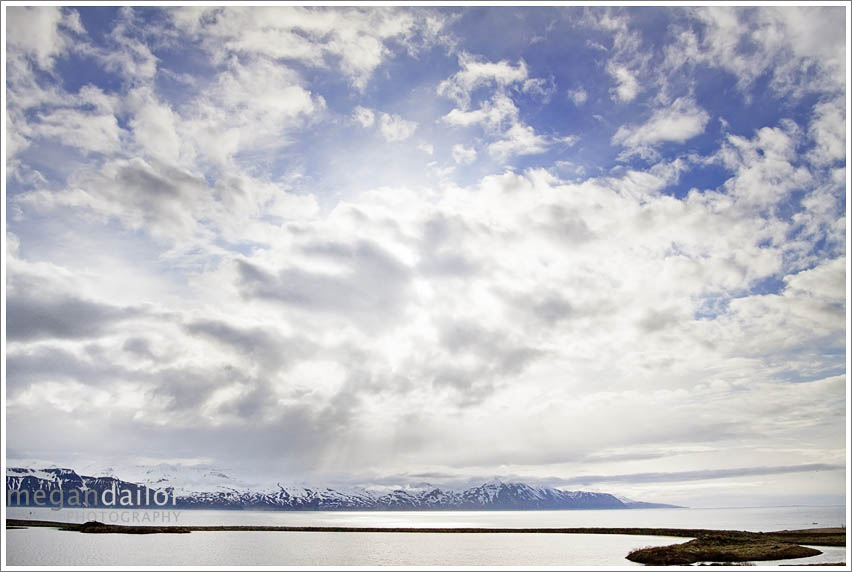 That's our cottage on the right.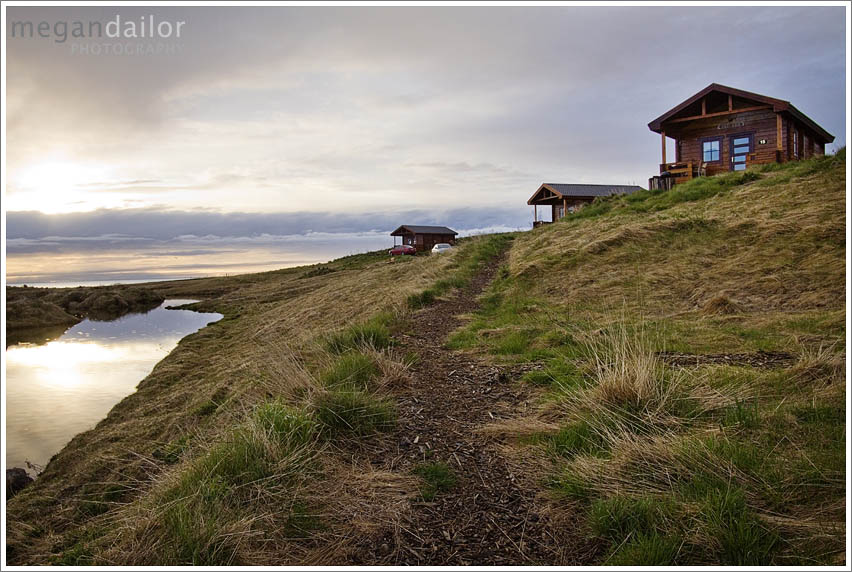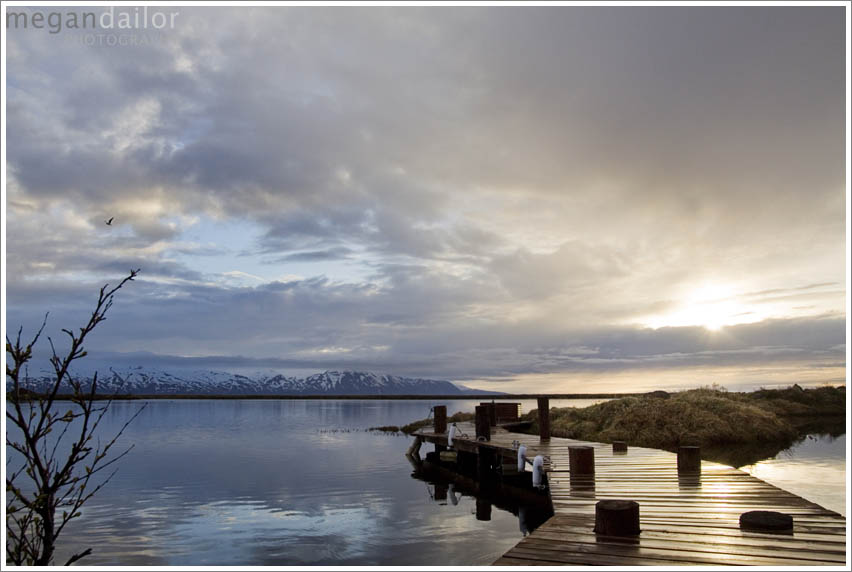 I watched that snowstorm on the left blow around for a while, but it never got close.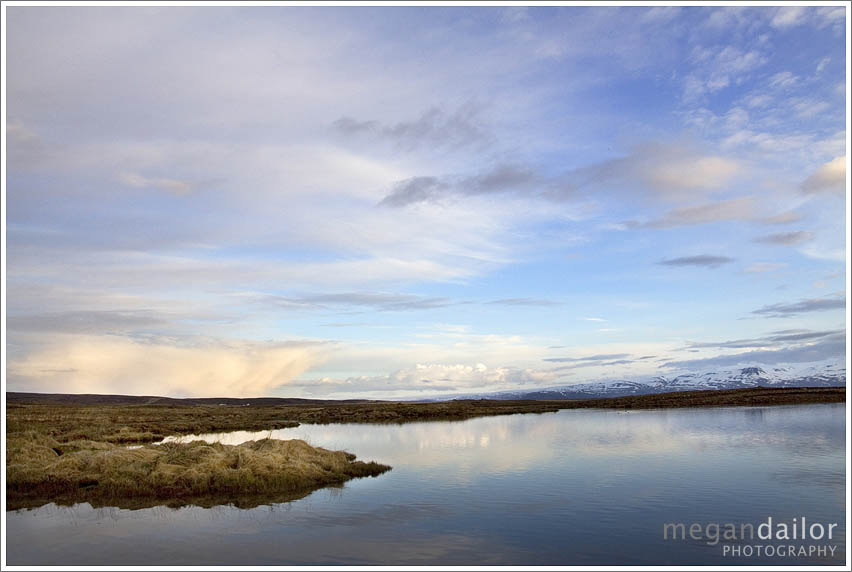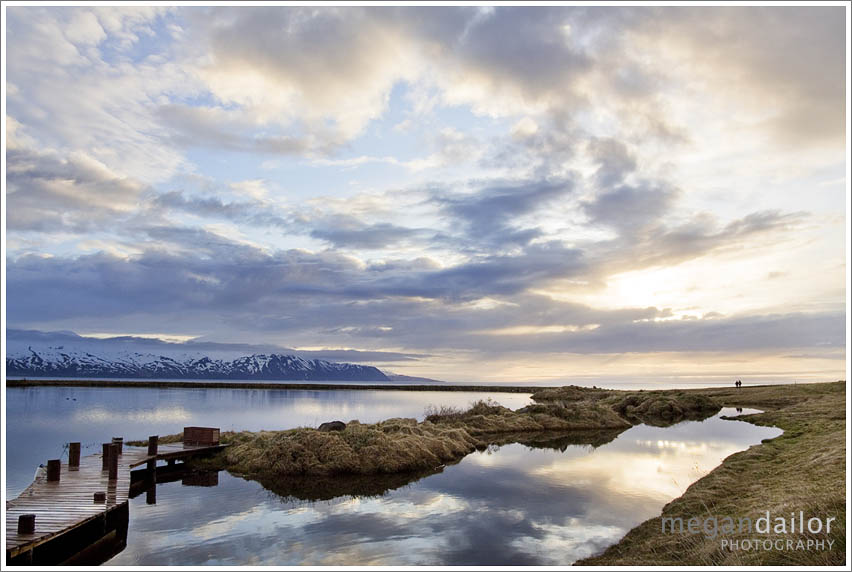 That was one of the most enjoyable evenings I've ever spent!
The next day we went whale watching, which my cousin kept referring to as "whaling"... yikes!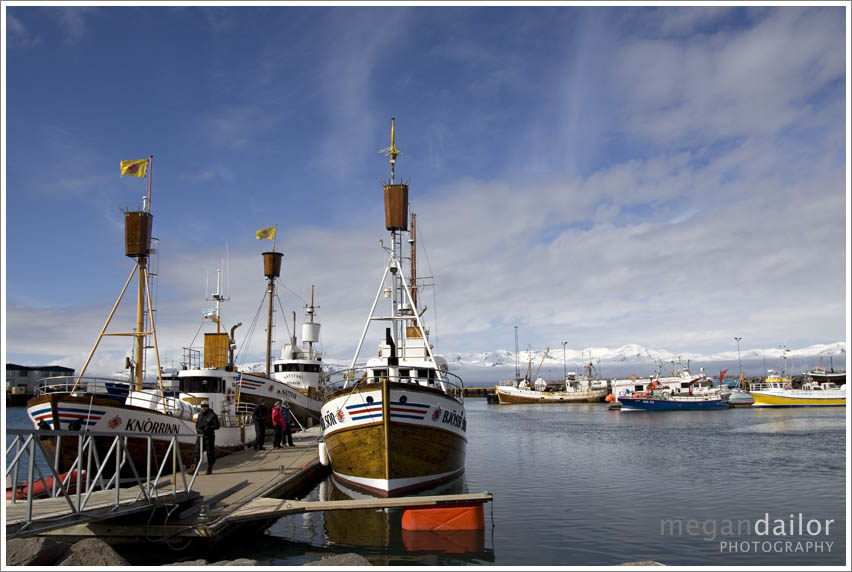 Cool!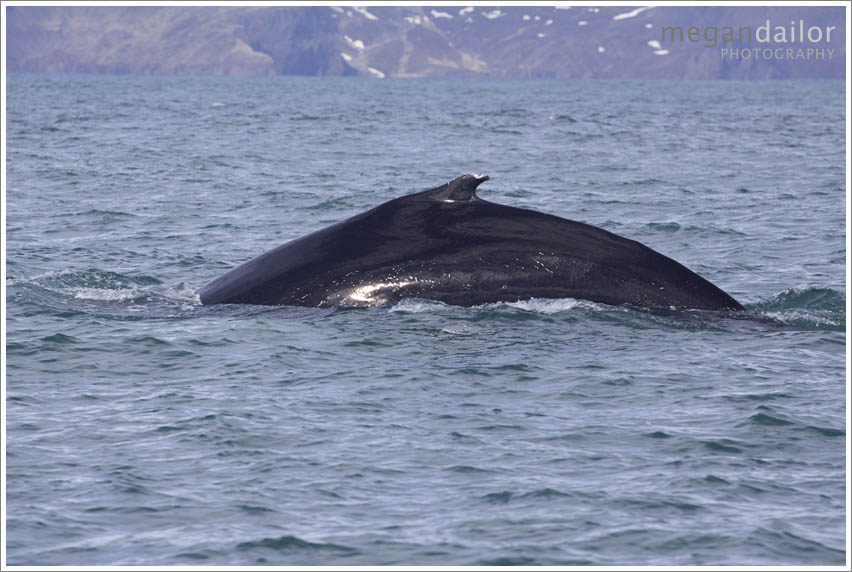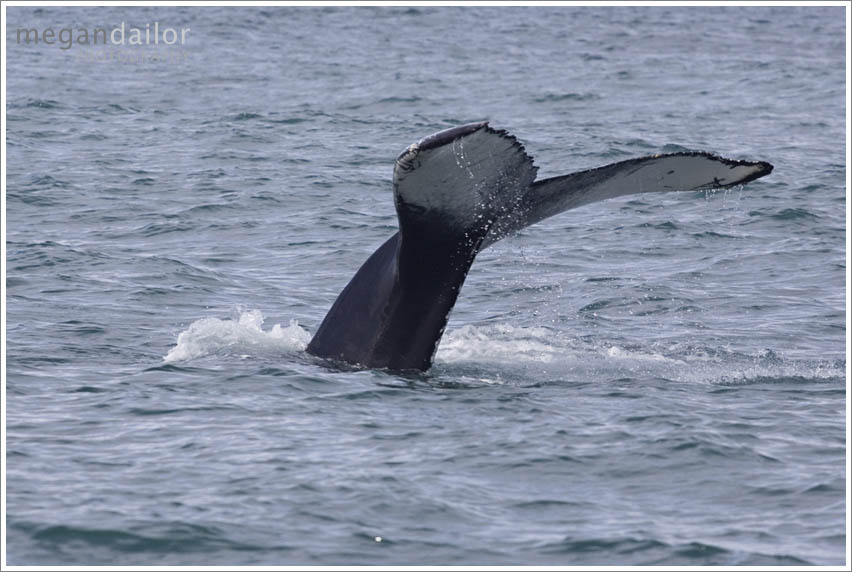 Ok, for now I will end it at day 4... I have so many more pictures, but I'll save them for another post! Stay tuned for sulfur vents, glaciers and black sand beaches. 🙂
Also, I'd just like to take a second to say RIP MJ. I grew up on his music and my brother, sister and I watched Moonwalker pretty much every day. He was troubled, but he was the coolest back in the day. I will always love 1970's/80's Michael!!!