Jen has been a guest at two of my past weddings (one of which was my cousin and blog celebrity Kristy's!) so when she and Jeff got engaged I was thrilled to hear from her about photographing it! I love when I get to shoot multiple weddings within the same circle of friends! When I arrived at Jen's parents' house in Buffalo, everyone was buzzing around doing the usual prep. I have to start with a shot of Jen's gorgeous Badgley Mischka shoes... oh how I love pretty shoes!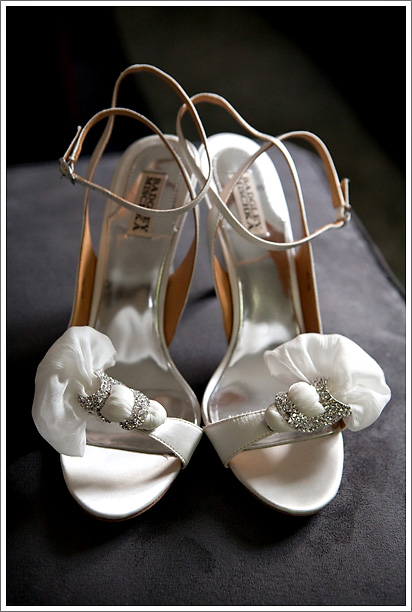 Jen was nervous but excited, I think this is the point where things start to get really real!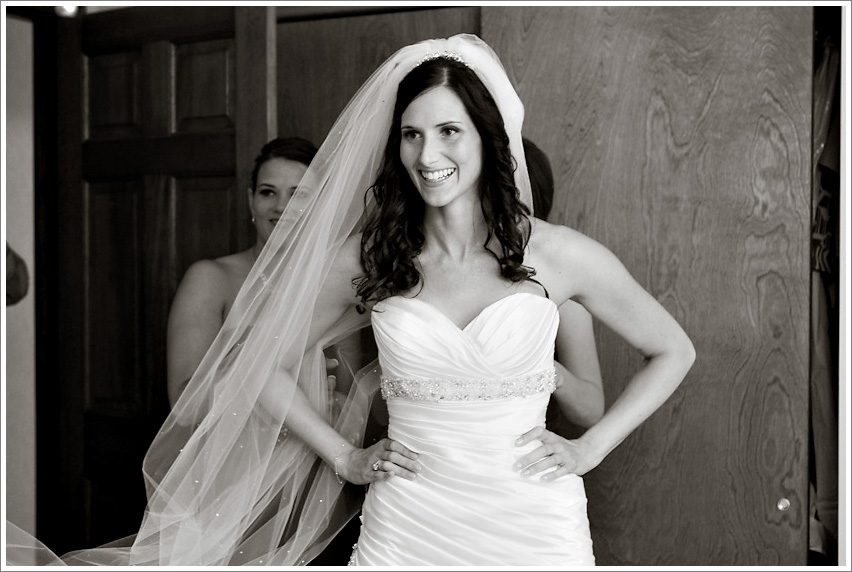 We headed to the lovely Our Lady of Victory Basilica for the ceremony, where it was approximately 481,516 degrees... celsius. This was the hottest weekend of the year, so things were nice and toasty inside... but it's so pretty it is worth it! Jeff's parents were also married here, so carrying on that tradition is beyond cool!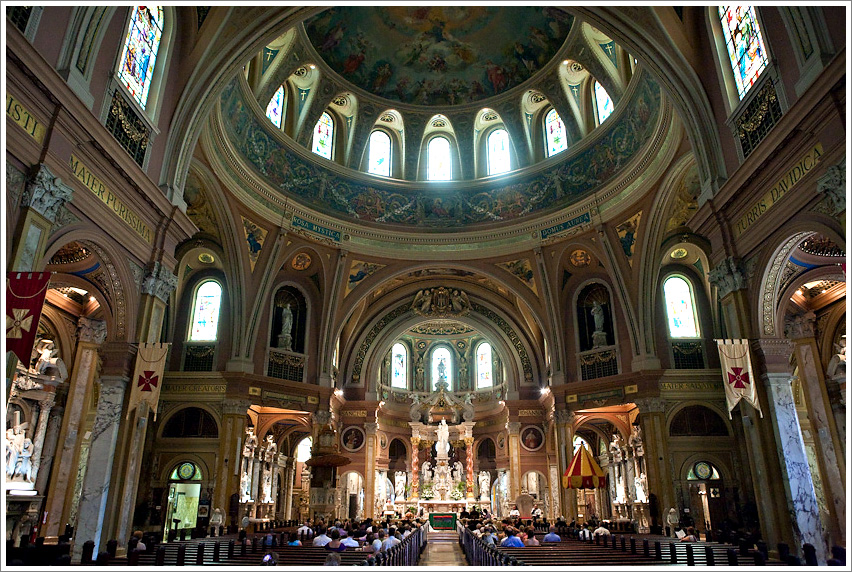 This place is like a dream for a photographer, they let you move around behind the altar but the altar is so high that if you walk around back there nobody can see you so you're not being distracting... it's perfect for getting some cool angles during the ceremony.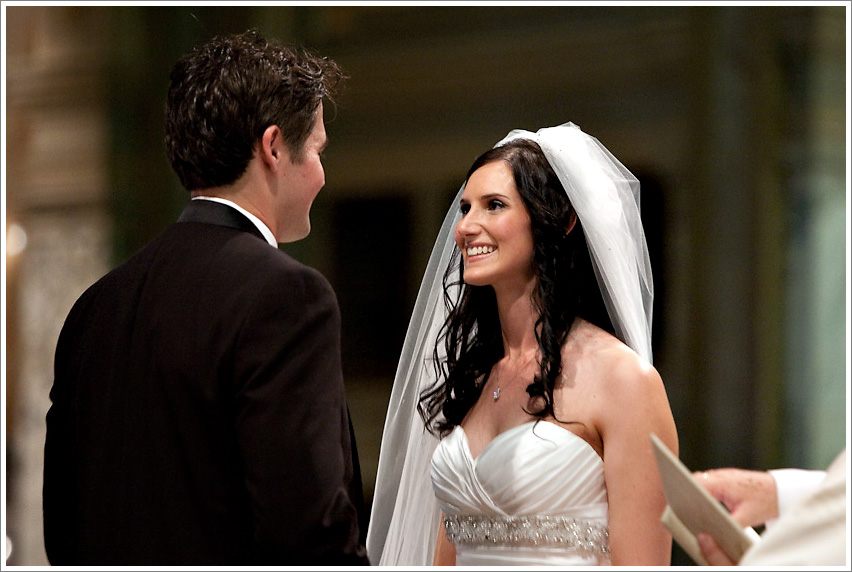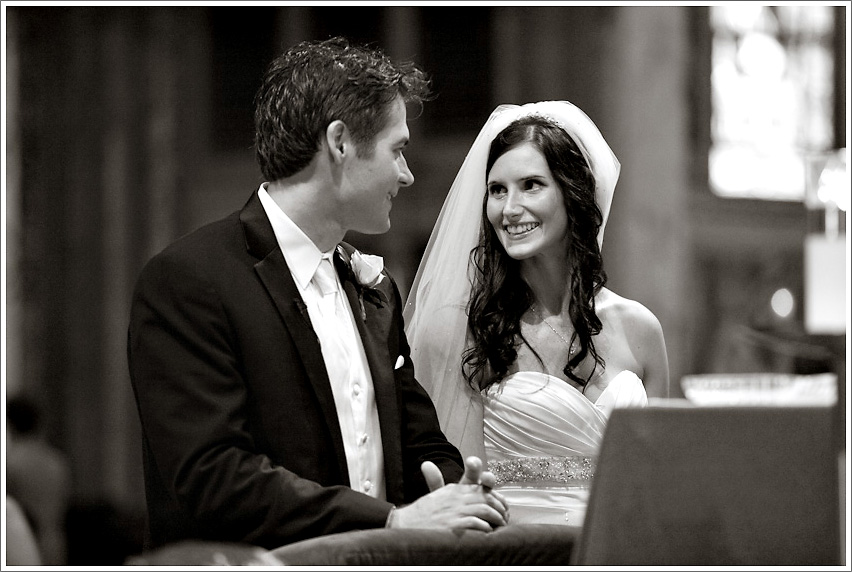 I loved this moment right after the first kiss... so happy!!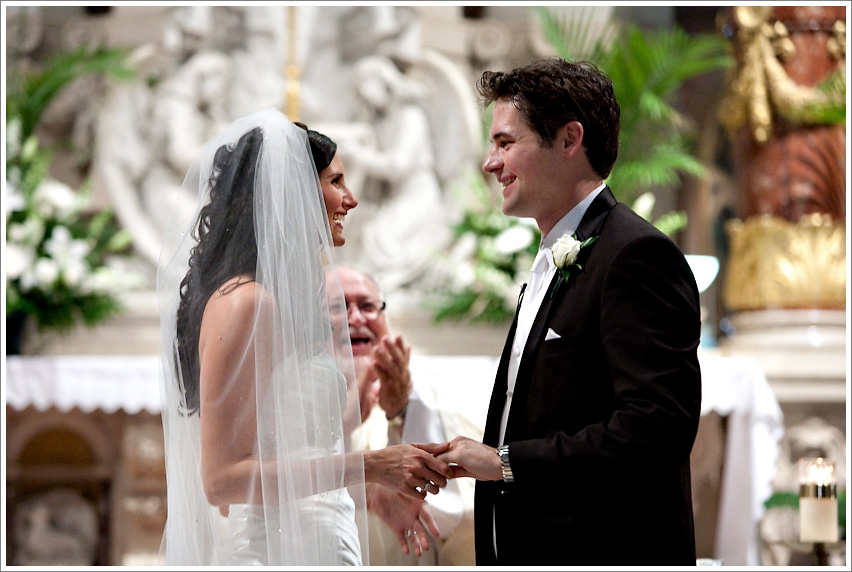 I love bubble exits! And confetti exits! And any other exit that involves throwing things (that won't cause traumatic brain injuries!)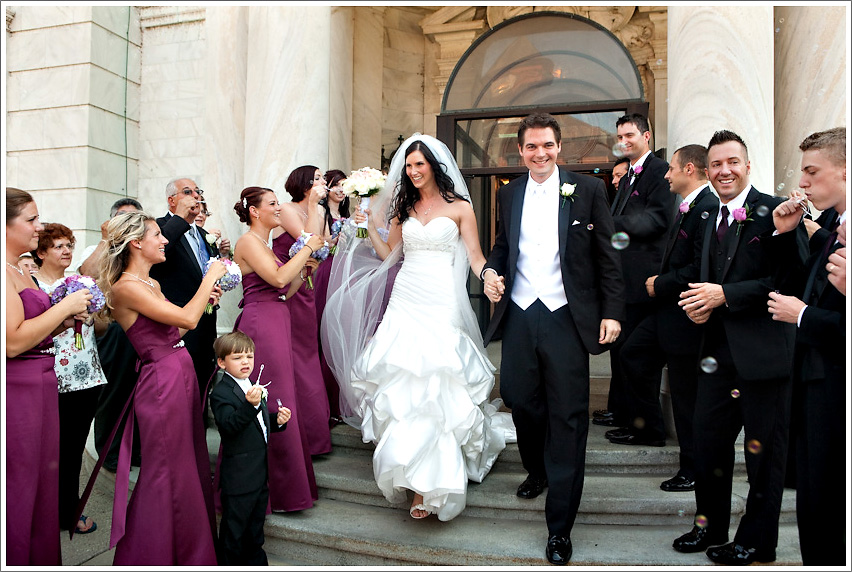 We headed over to the Japanese Gardens for pictures, what a pretty spot...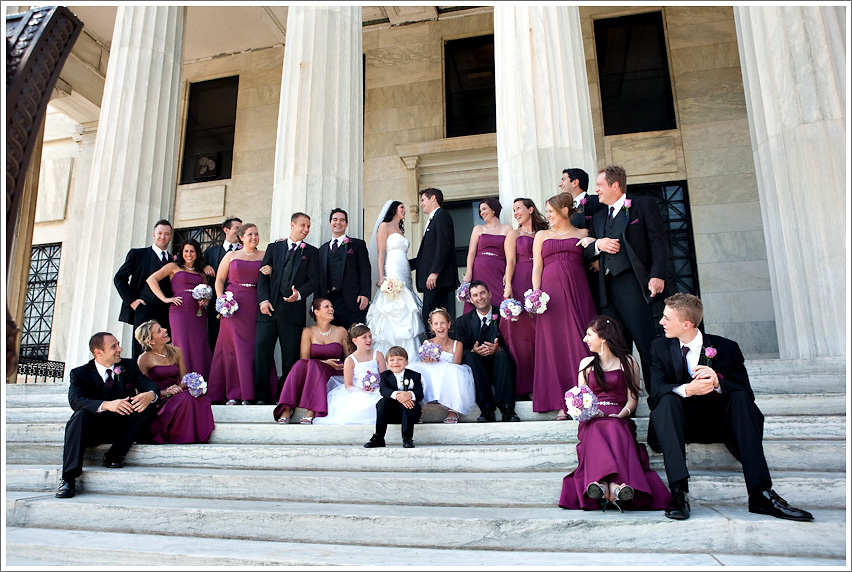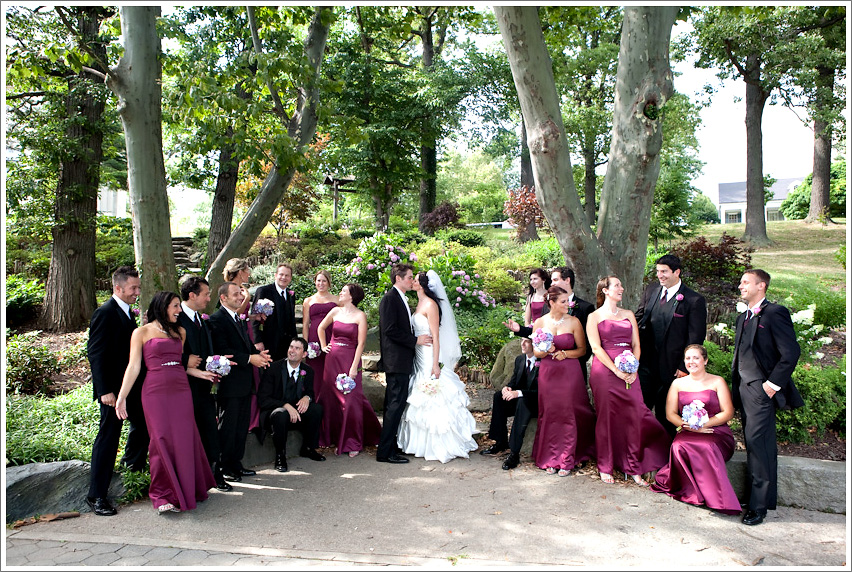 It was so hot and bright, but thankfully the gardens had quite a bit of shade for our portraits.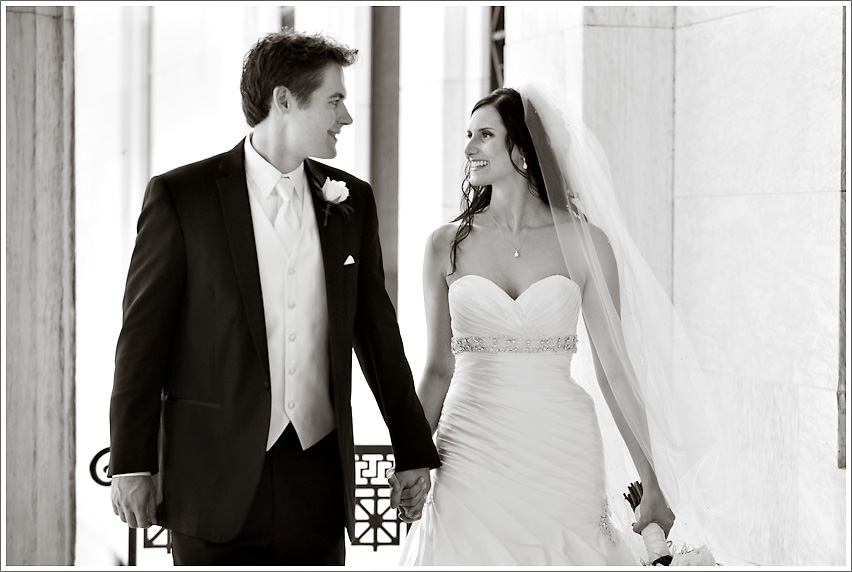 They are so cute together!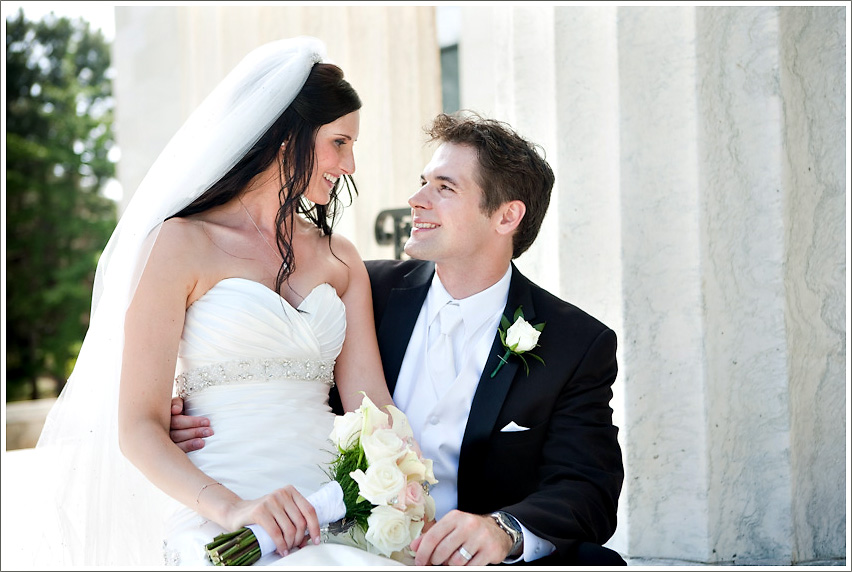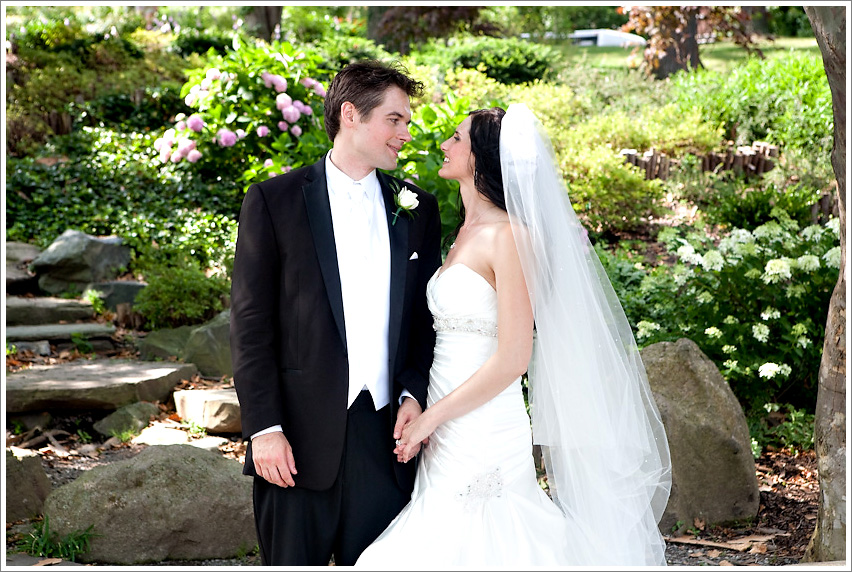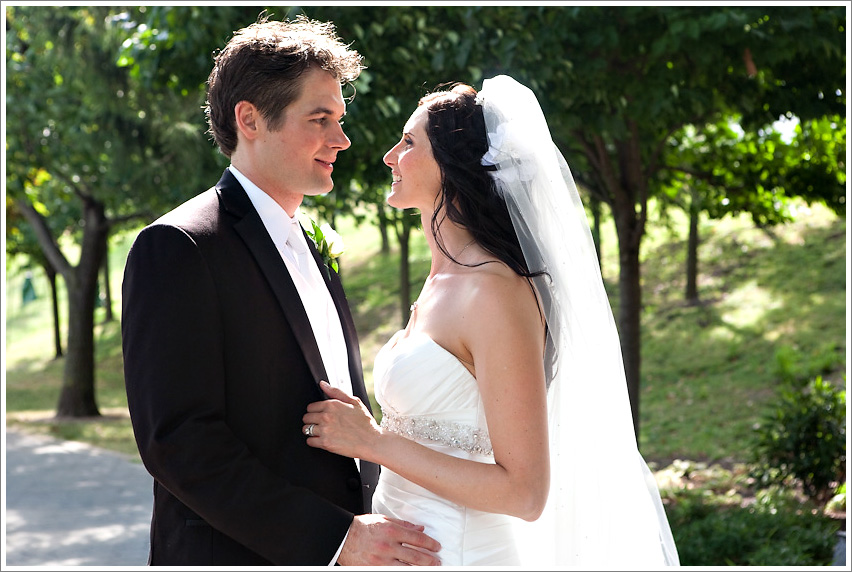 And my two favorites...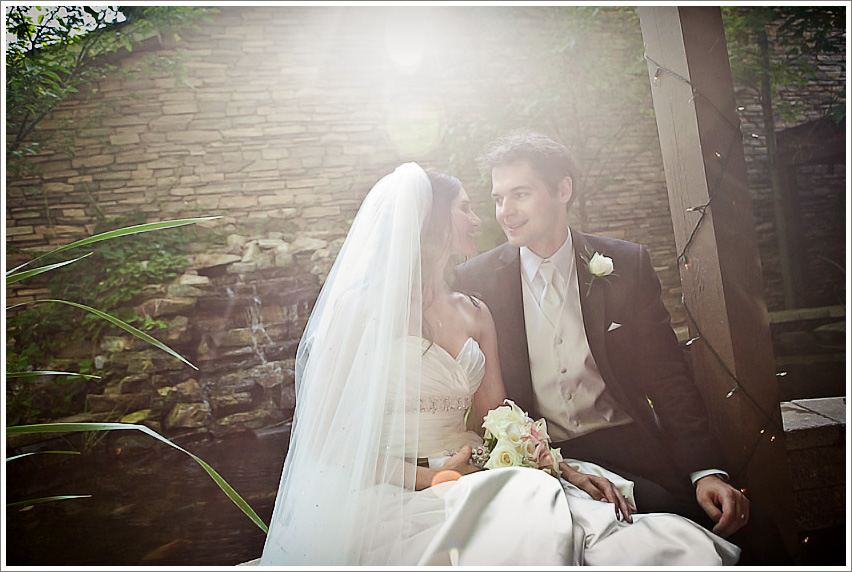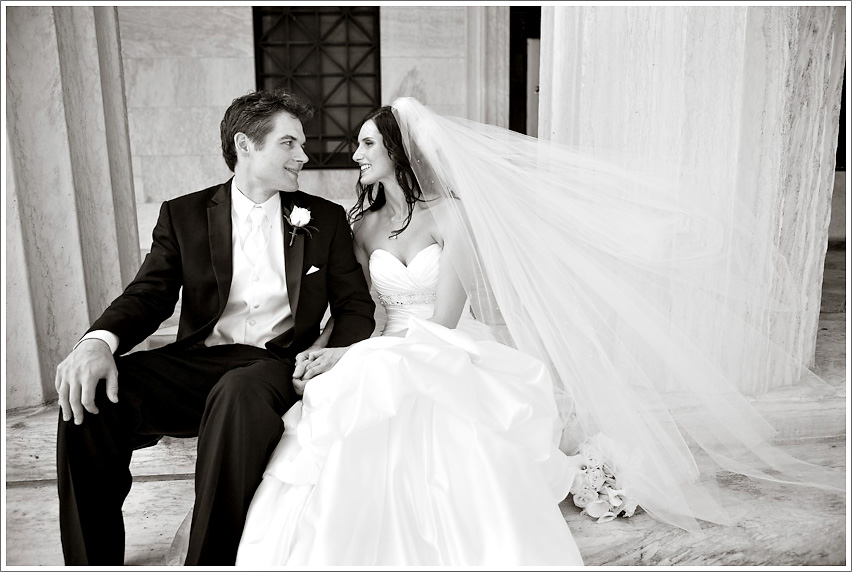 We headed to Templeton Landing for the reception...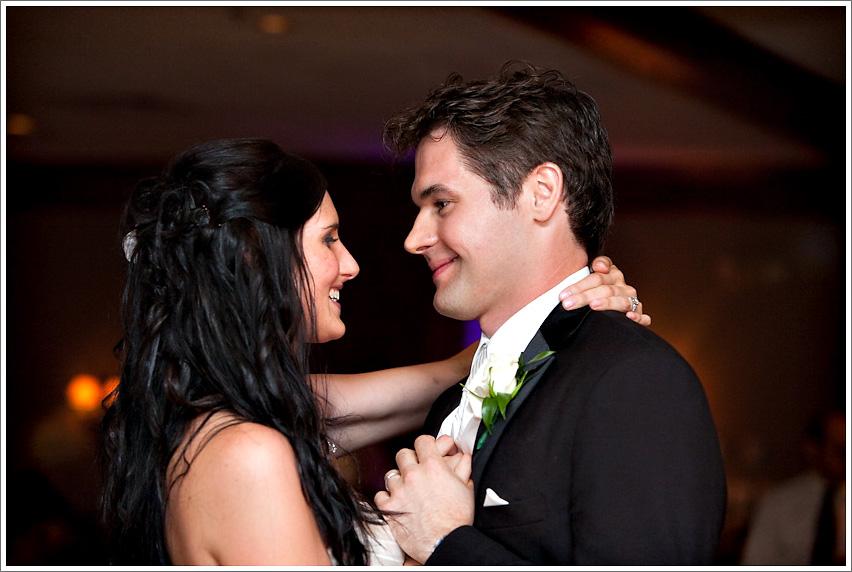 Love this one, so sweet...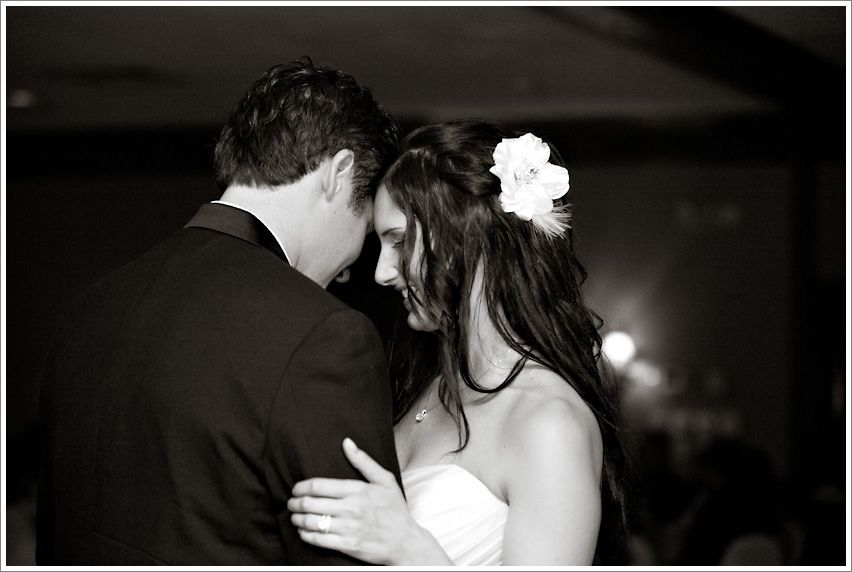 Today's Wedding MVP Award™ goes to my cousin Kristy (nepotism? Too bad, it's my blog!) who has made many, many, many appearances on my blog, and continues her streak today! I couldn't decide on a favorite: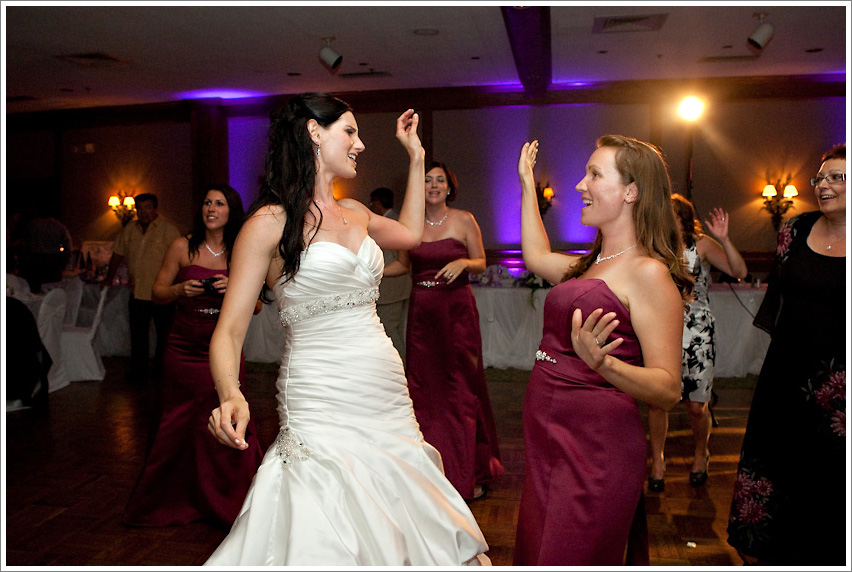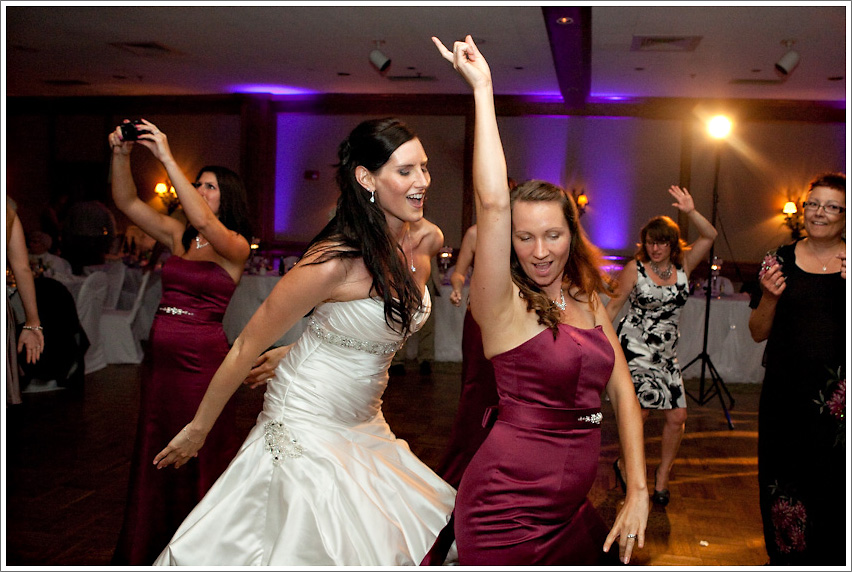 Becky and Mike, one of my couples from 2009, looking adorable and happy! They have a baby now, too 🙂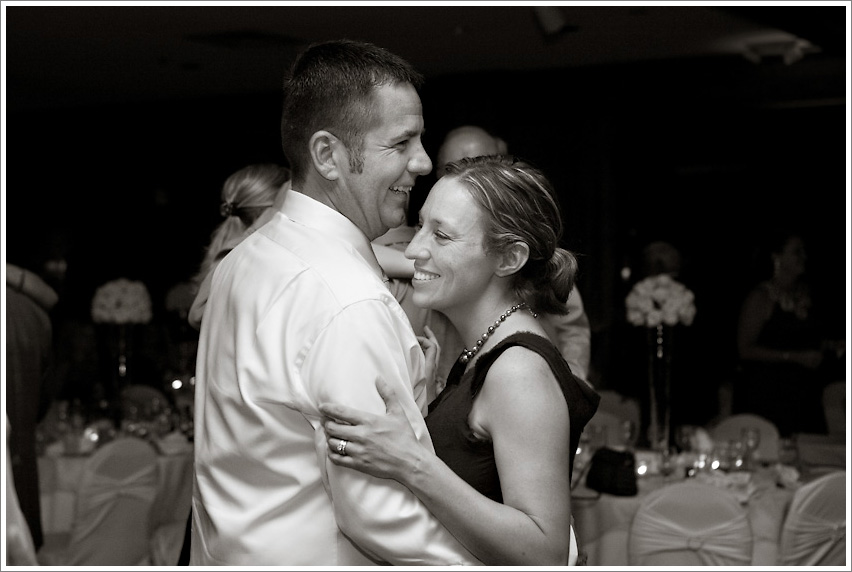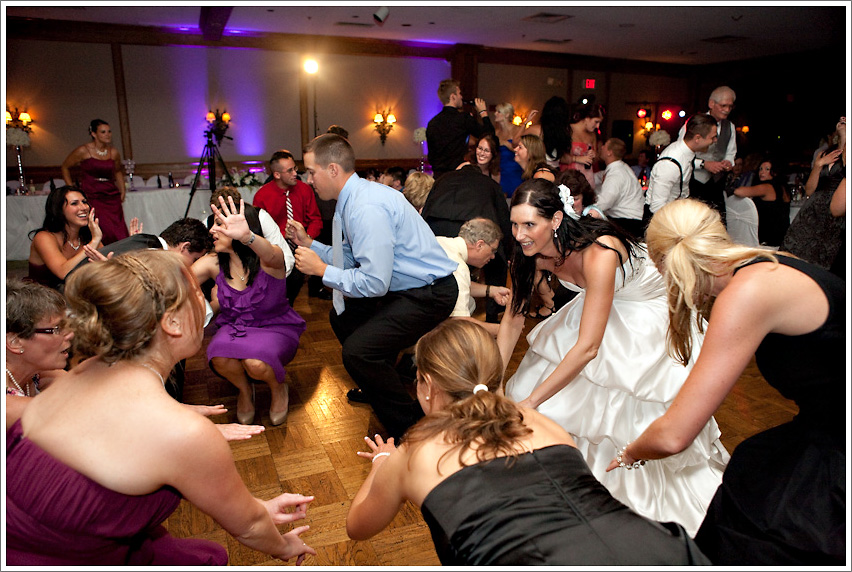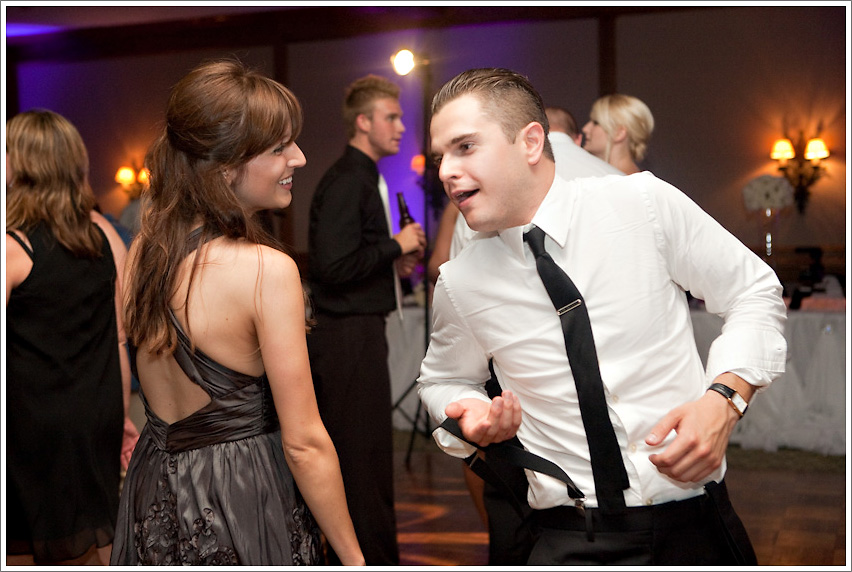 The guys had an intense singalong to Toto's "Africa" because obviously that is the only way to sing "Africa"... there was also some sweet air flute happening during the electric flute solo. That's one thing the world needs more of, is electric flute solos. Well, and air flute. So two things. Thanks Toto!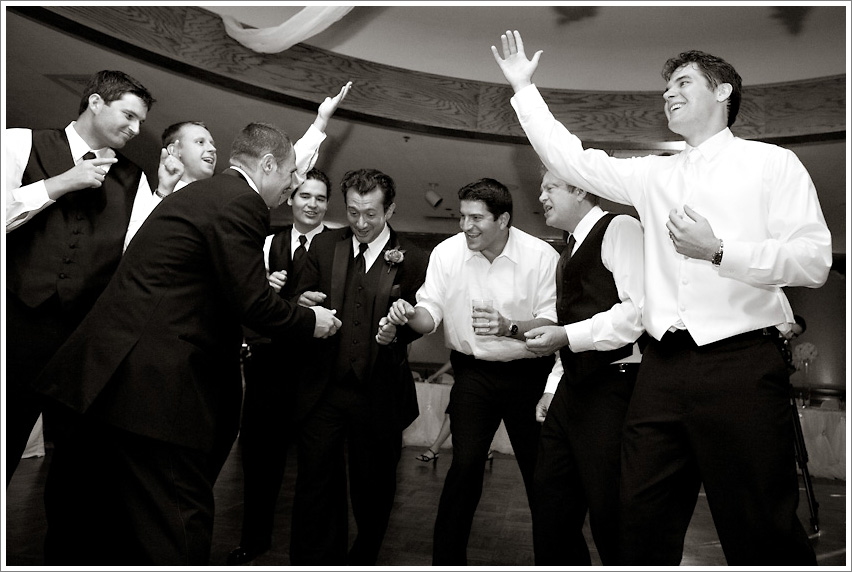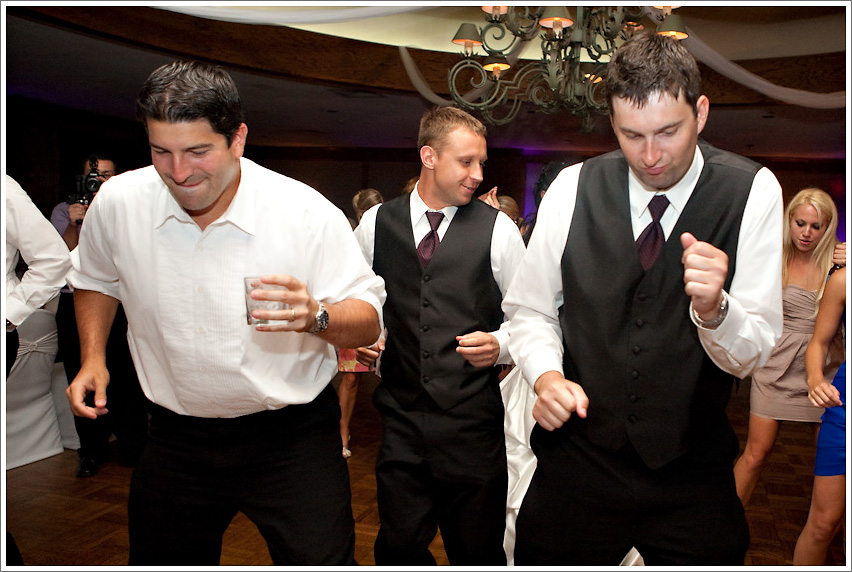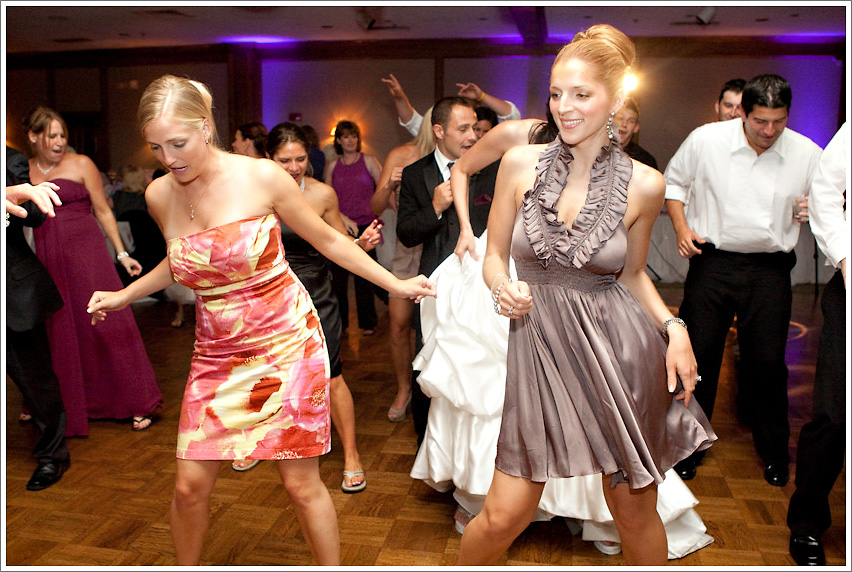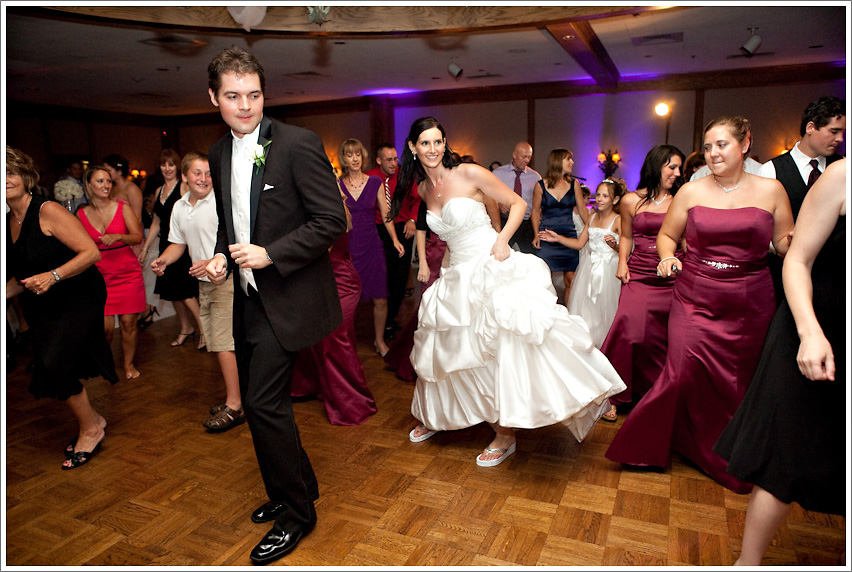 Thanks so much for having me Jen and Jeff! Have a wonderful time in St. Lucia!!!