Awesome couple, perfect fall day! I shot Jess and Matt's engagement a while ago and they were so adorable and affectionate, I barely had to direct them at all. Making my life easy, guys! So of course I knew the wedding would be no different! I met up with the girls at a lake house in Hammondsport where they were staying and heard all about Matt's big surprise for Jess the night before... guys, it's going to take a LOT to top this. Matt brought Jess's favorite songwriter, Ari Hest, up from NYC for a surprise performance at the lake house the night before the wedding. It was set up so perfectly, too. Matt got up in front of their family and friends to play a couple of songs, he started to play one by Ari and then purposefully messed it up... he apologized and said he had someone there to help him, and bam, out walks Jess's favorite musician. DUDE. Seriously. How incredible is that?!?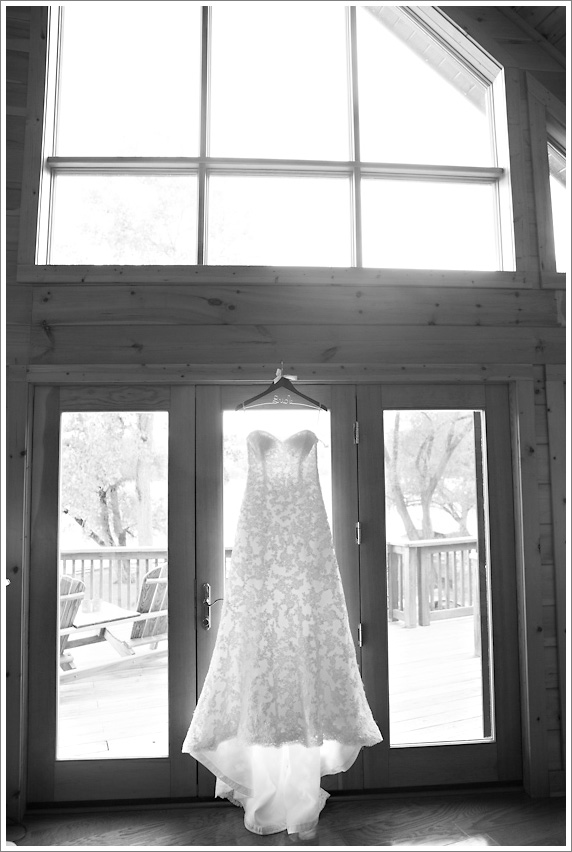 Jess had a little trouble with the false eyelashes and this moment just cracks me up, sort of the "oh well, not going to happen!" laugh. Her attitude all day was so relaxed, nothing really ruffled her feathers. My brides rule!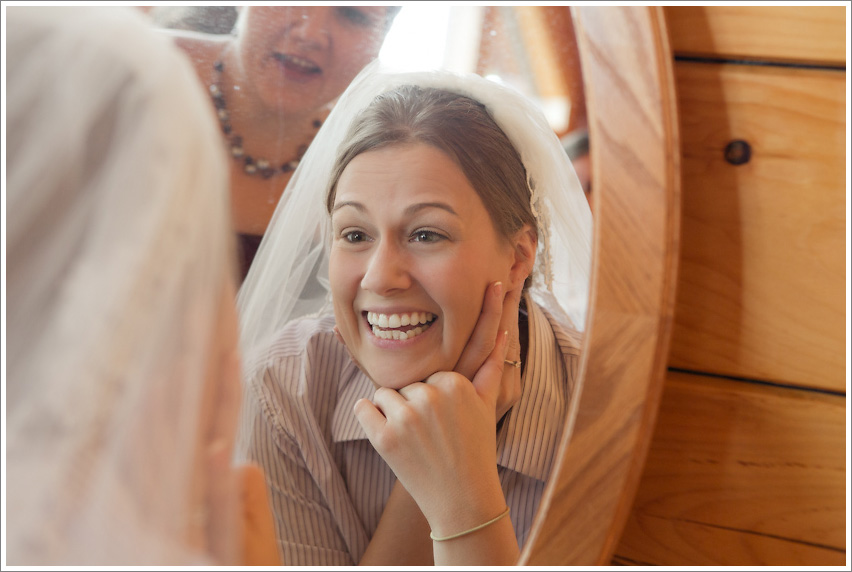 Not that she even needed any false eyelashes to begin with... lovely!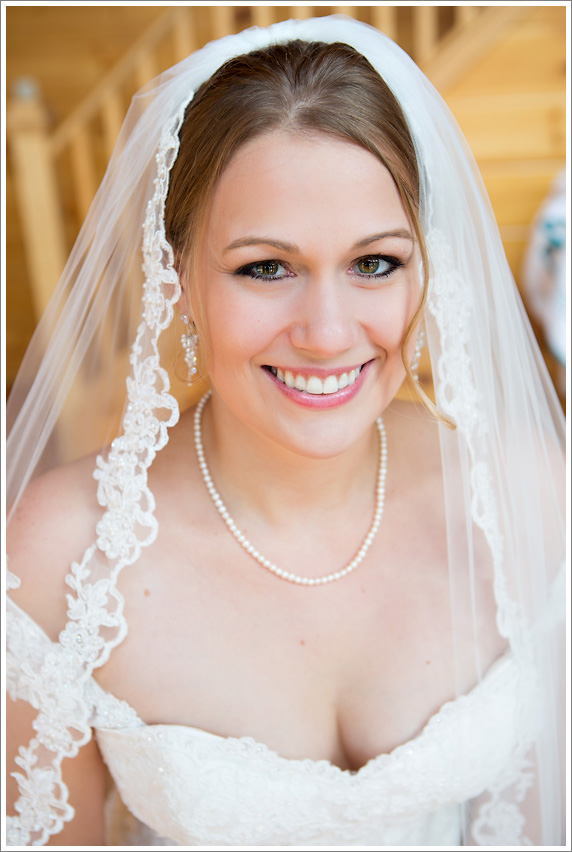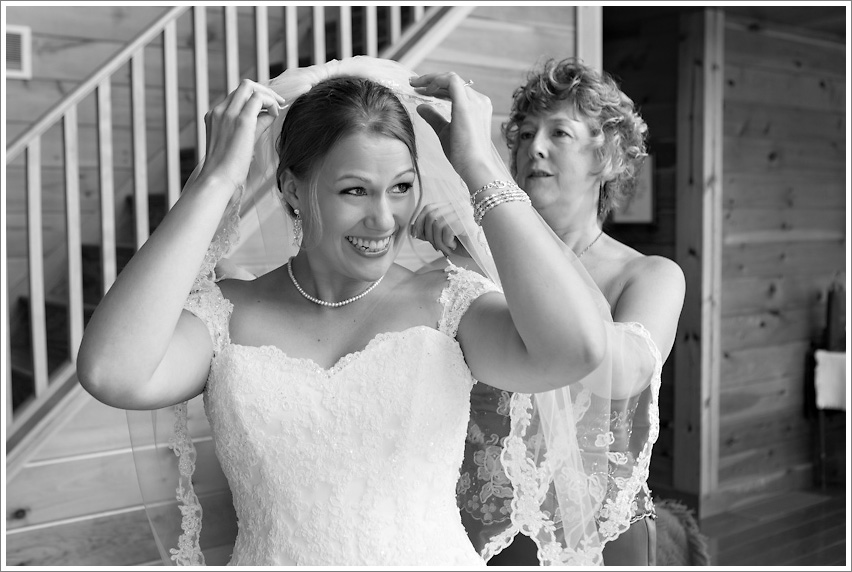 The ceremony was at St. James Episcopal Church, very cute!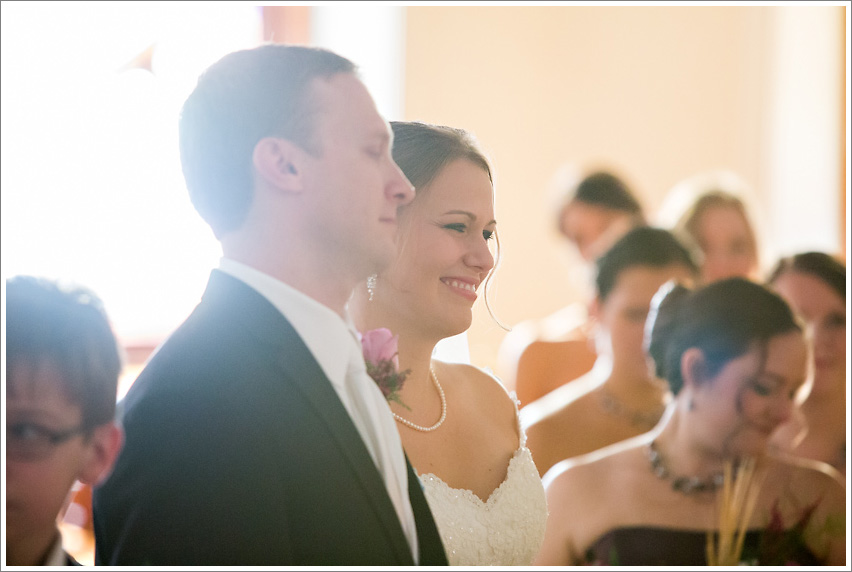 Jess was trying so hard to hold it together 🙂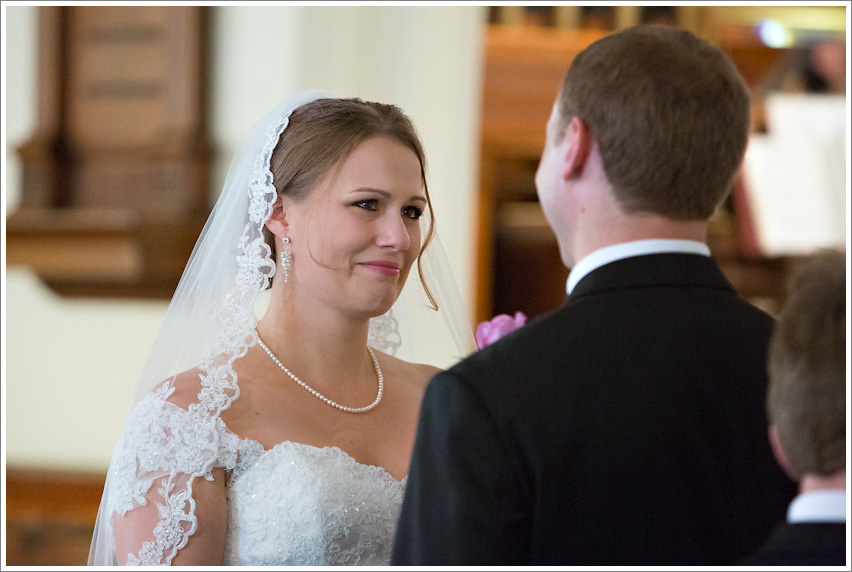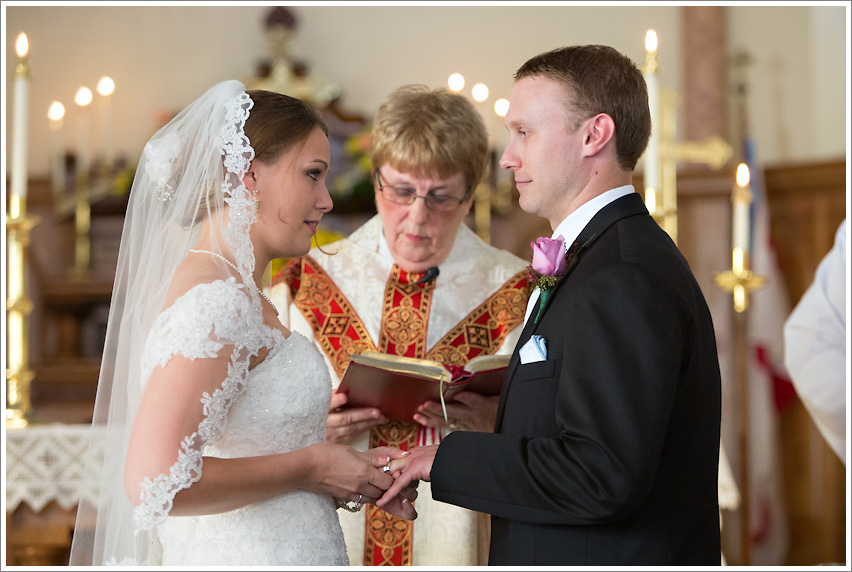 LOVE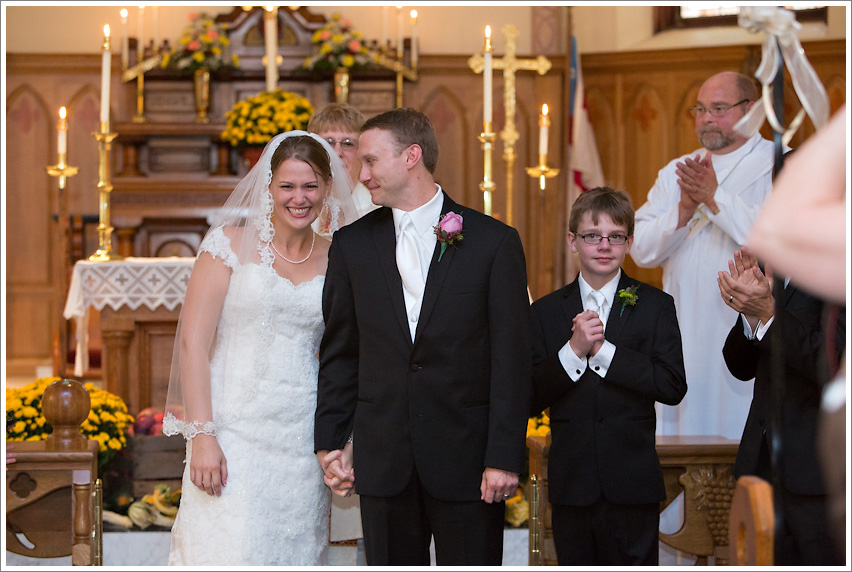 Right down the street from the church, I spied a bright red tree that had dropped some of its leaves but not too many... so glad Jess and Matt agreed to go over there!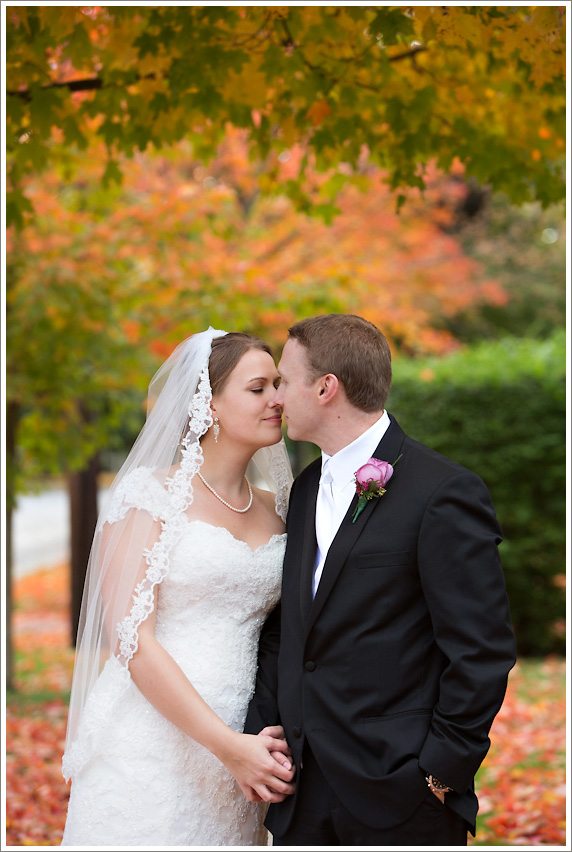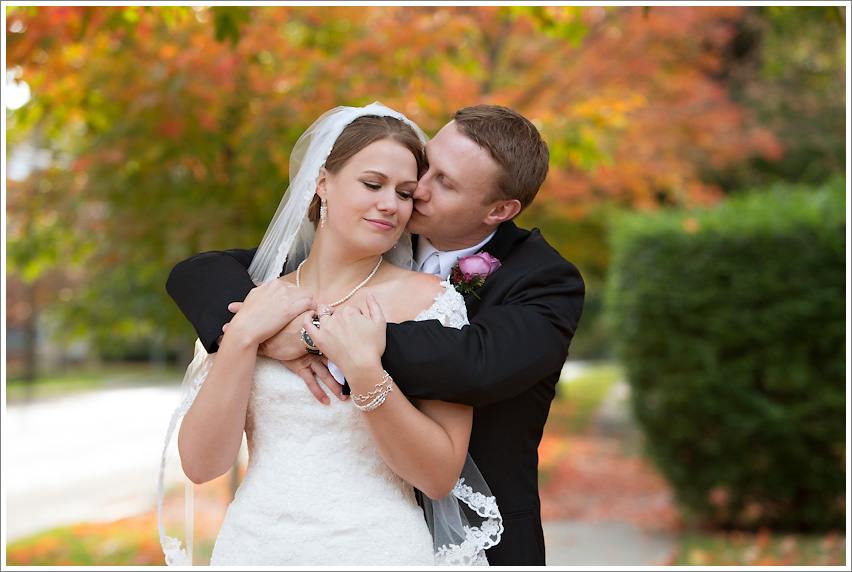 !!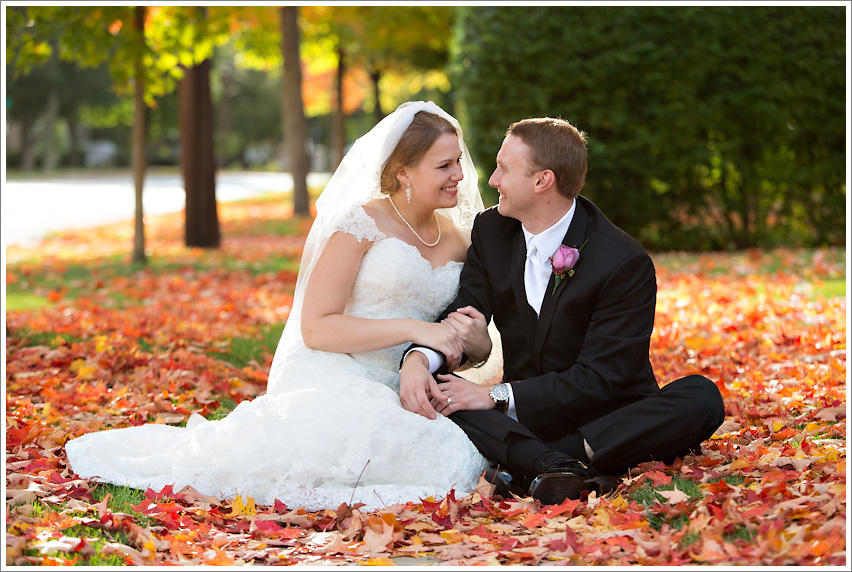 The reception was in a tent by the lake, this was the view from the parking lot... god I love fall!!!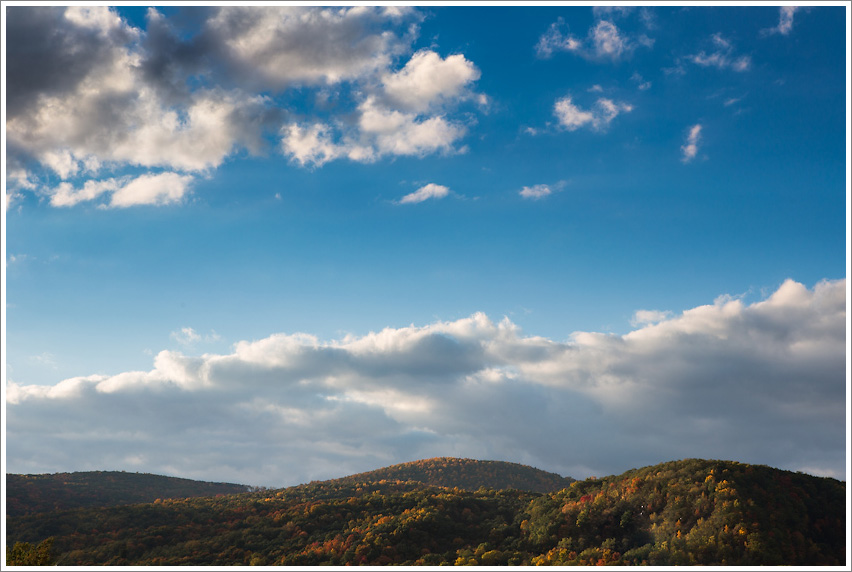 These are my favorites though... perfection!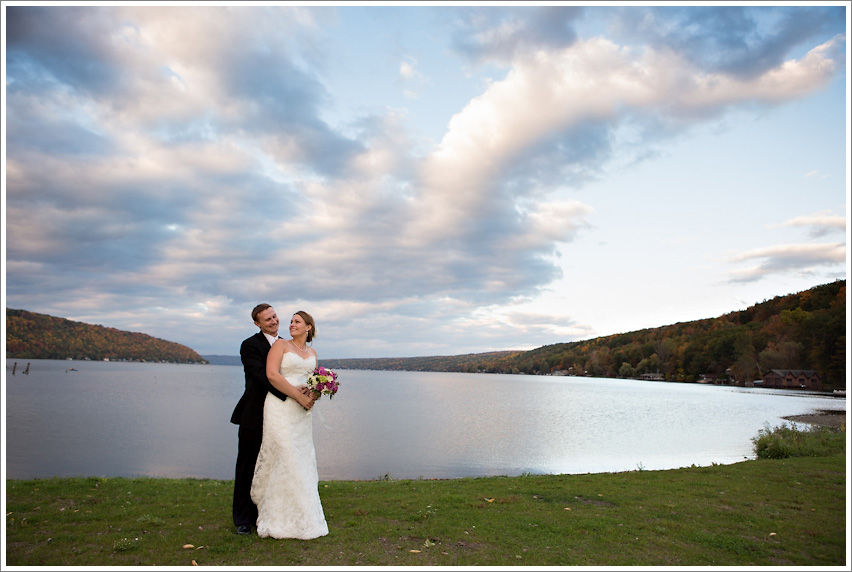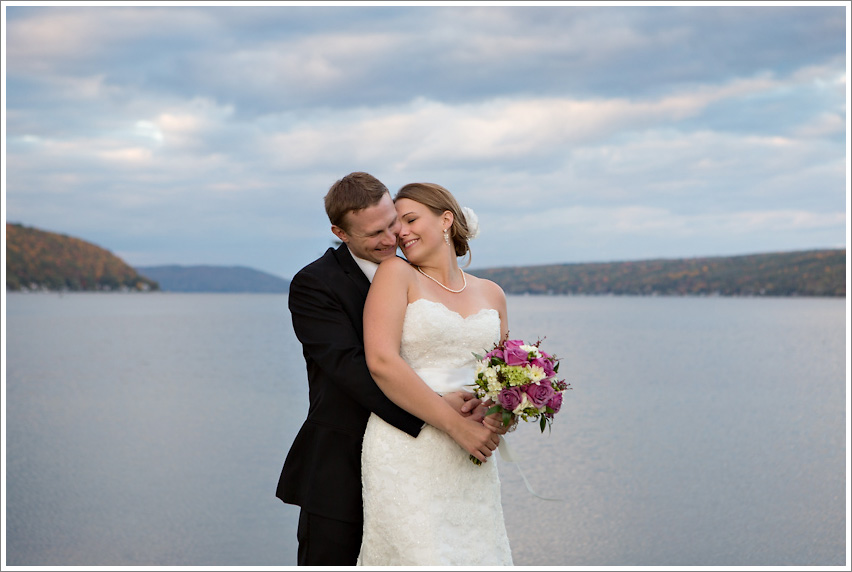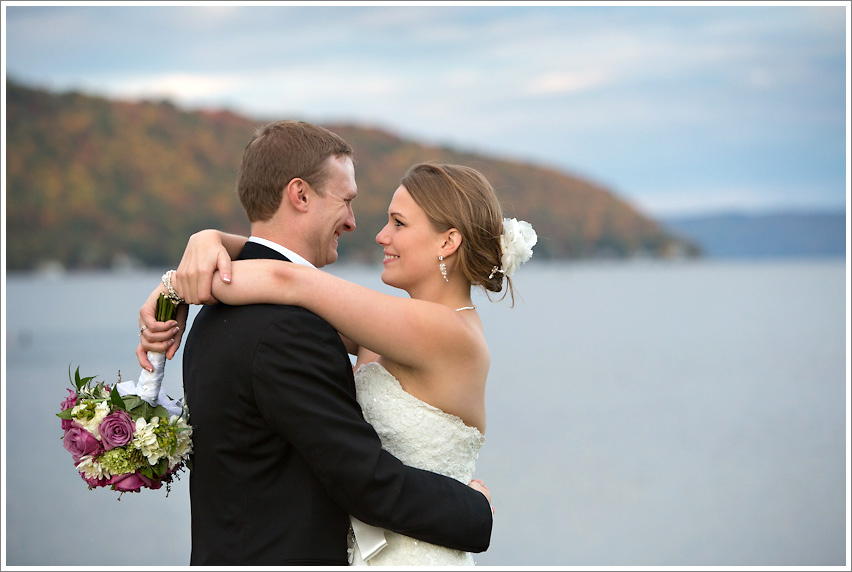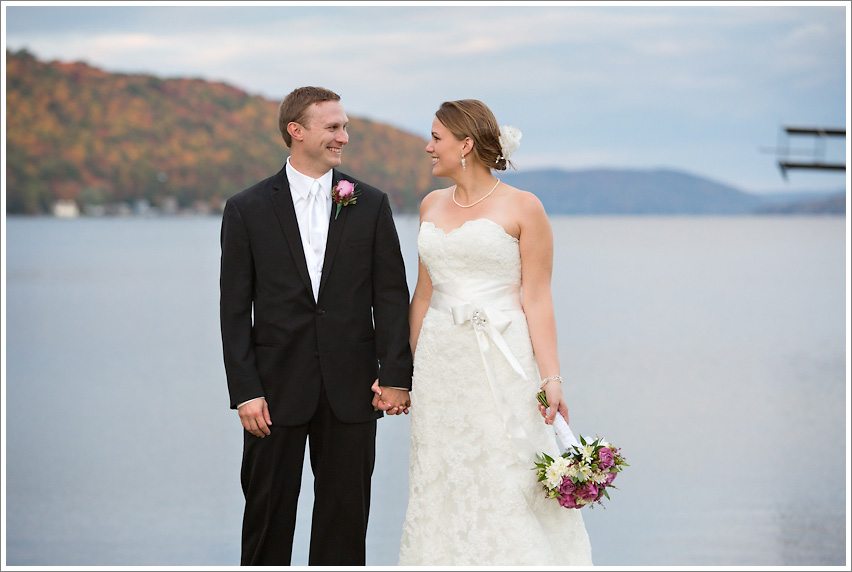 We even had a flock of geese photobomb us!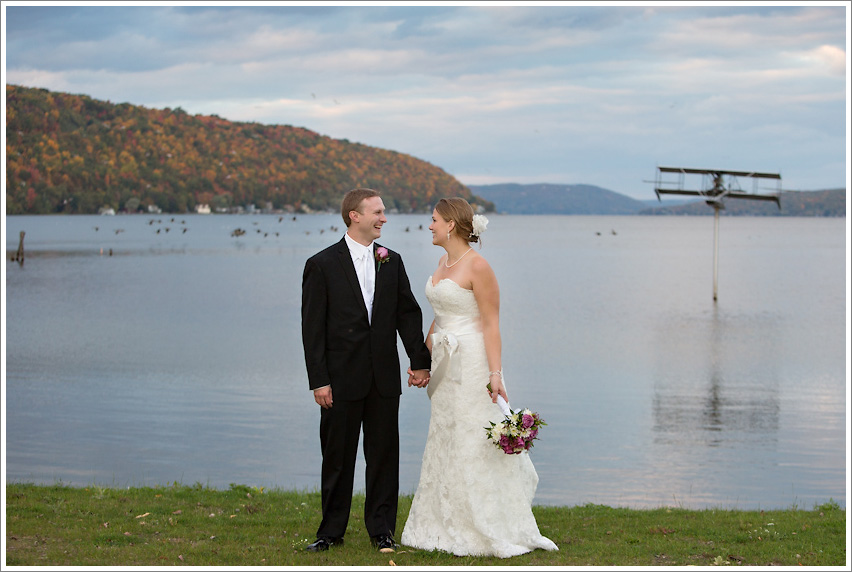 Loved this moment during the toasts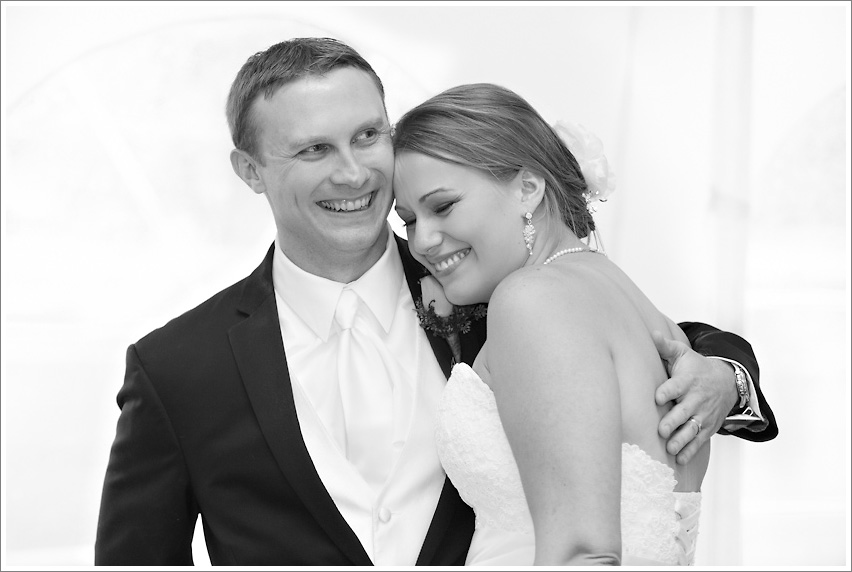 By the time dinner was served and all the formalities were finished, there was not a lot of time for open dance floor but I swear this group basically danced enough in one hour to put a 6 hours dance party to shame!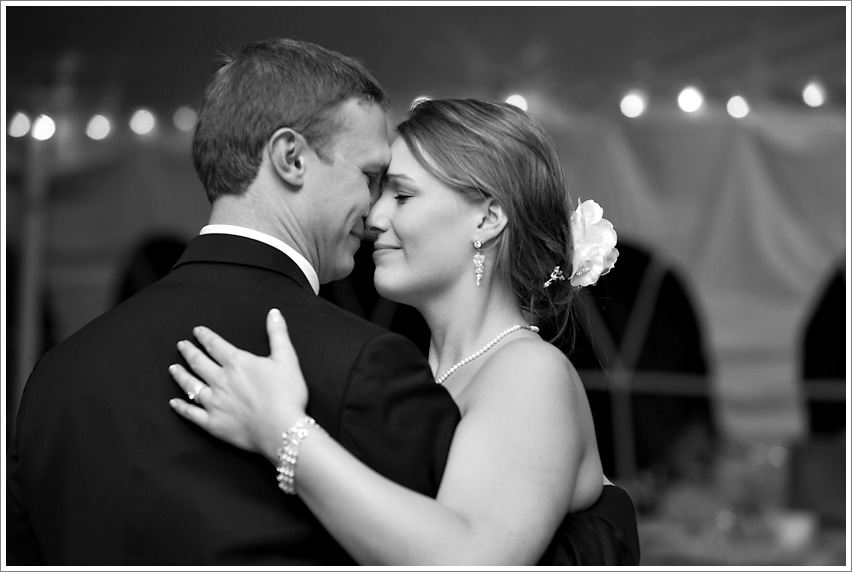 Jess and Matt's wedding also wins the title for fastest Wedding MVP selection ever of all time. Jess's cousin had sealed the deal within the first 3 notes of the first dance song... he leapt out of his seat and just started shaking it like there was no tomorrow. And he never stopped. He may actually still be shaking it. We may never know...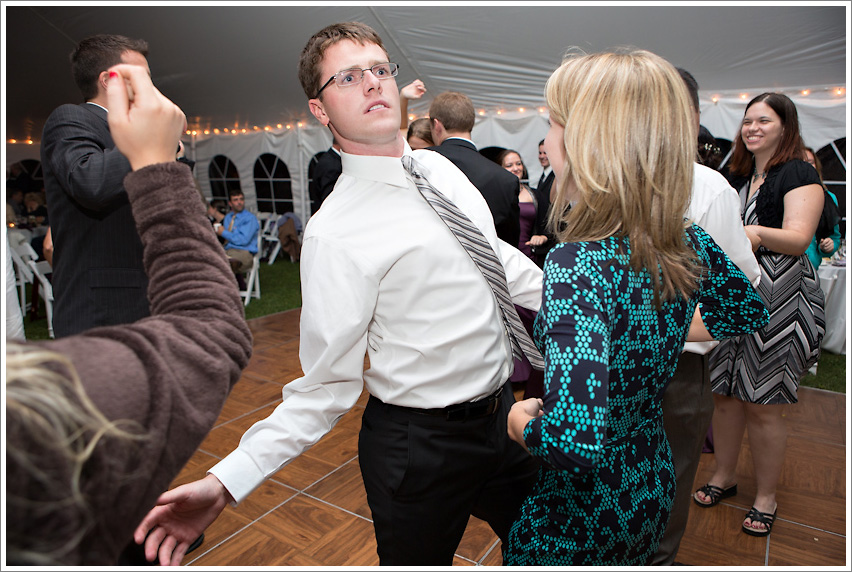 Ha!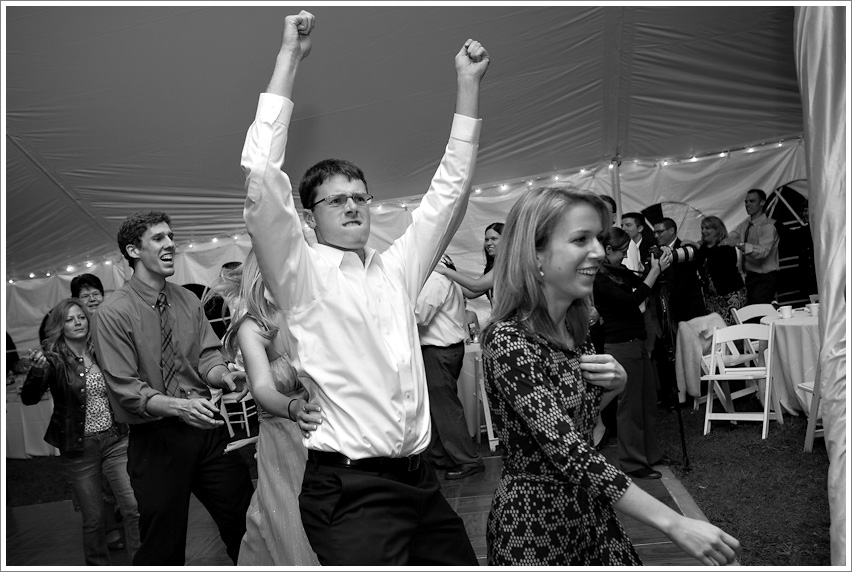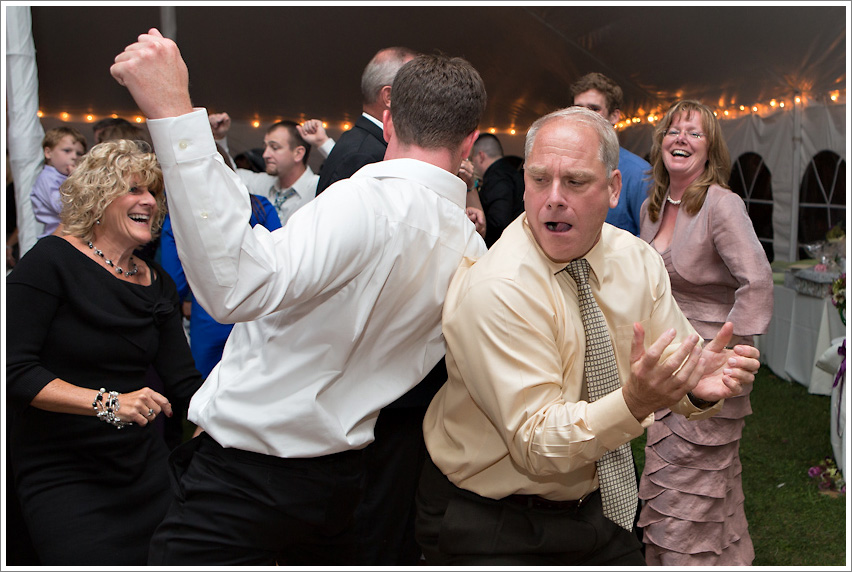 So cute!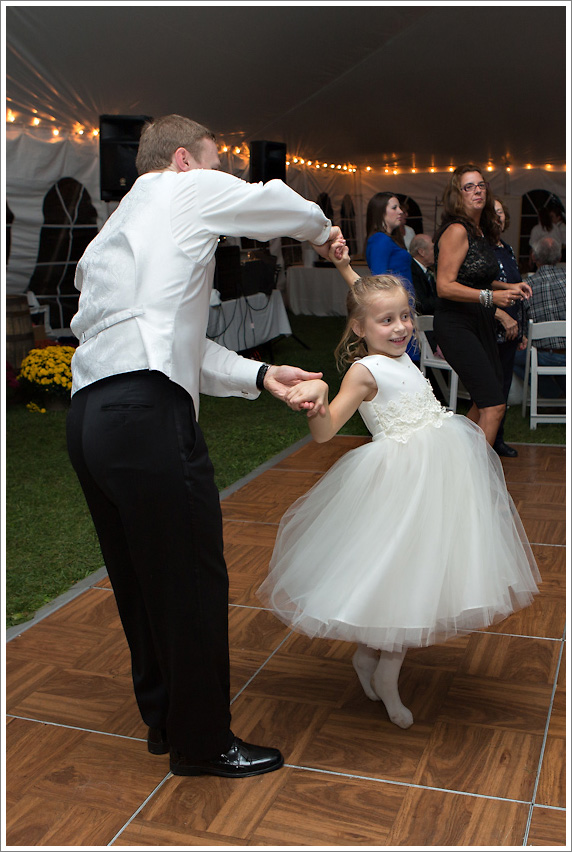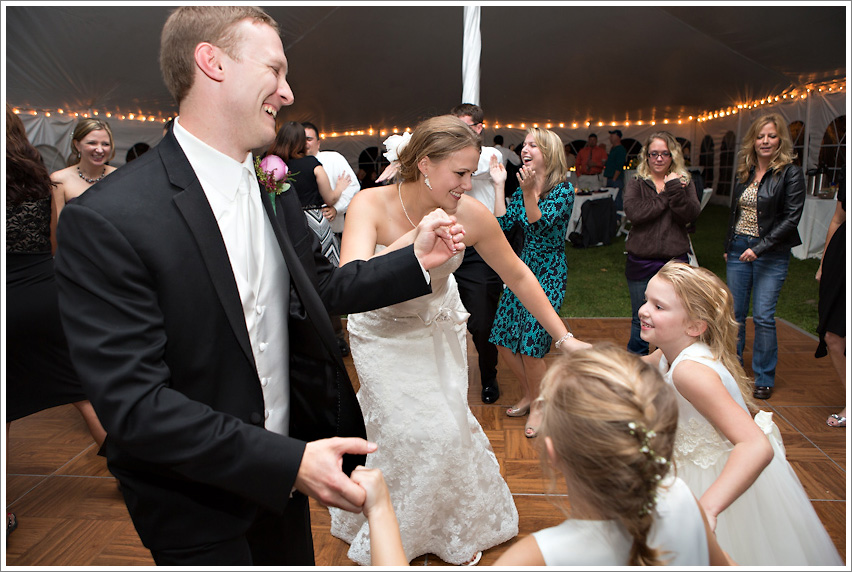 Thanks so much for sharing the day with me, you guys are adorable... congratulations!!!