Ain't no party like a Ferraro party cause a Ferraro party don't stop! 😀 I was so excited for Kat and Mark's wedding to finally get here... Mark is the brother of my wonderful bride from two years ago, Erica. I got to meet with Kat and Mark earlier in the year at Simply Crepes to go over the plans and they are so stinking adorable and funny and sweet... Obviously I was in for an incredible day!
We started things off with a first sight up in the tower at Heron Hill Winery... so pretty, and lots of tears!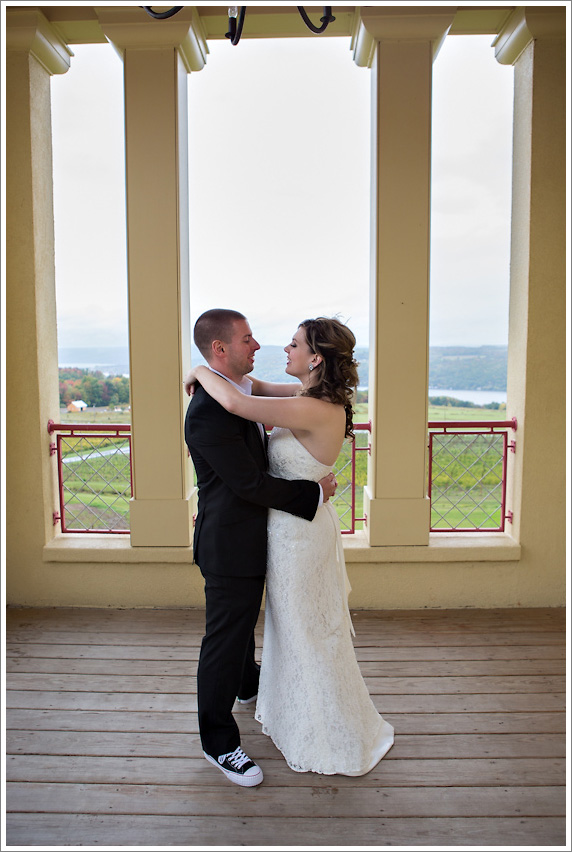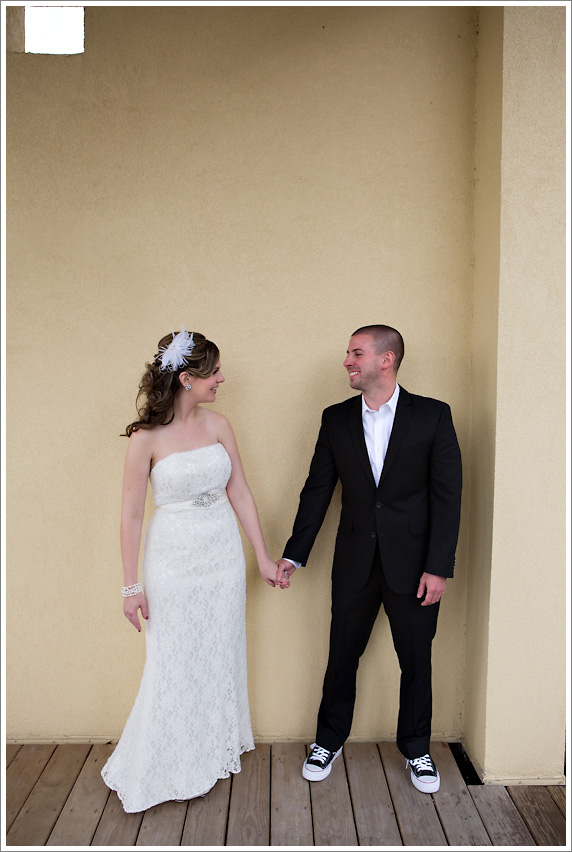 Kat is so beautiful!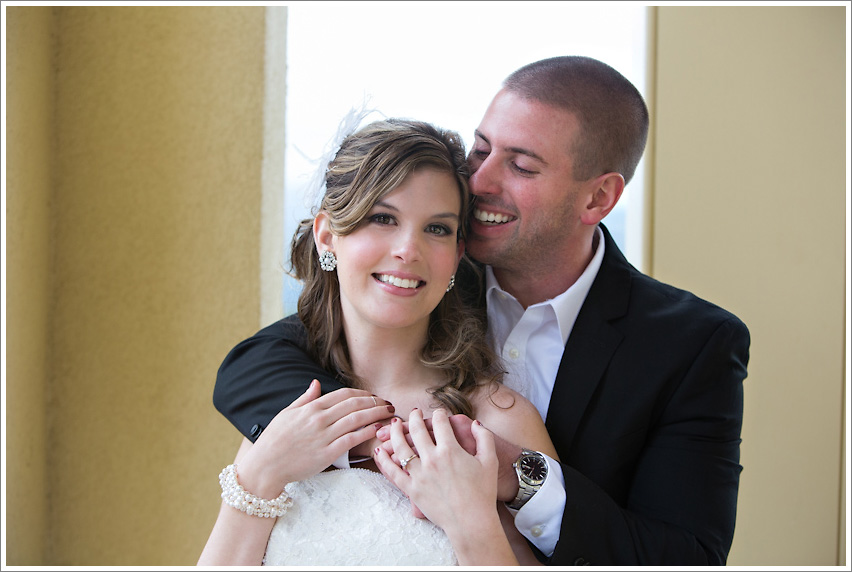 We busted out the famous umbrella and ventured out into the sprinkles for a few minutes, Kat was so relaxed, even though the (outdoor) ceremony was an hour or so away and it was still raining! Total zen bride.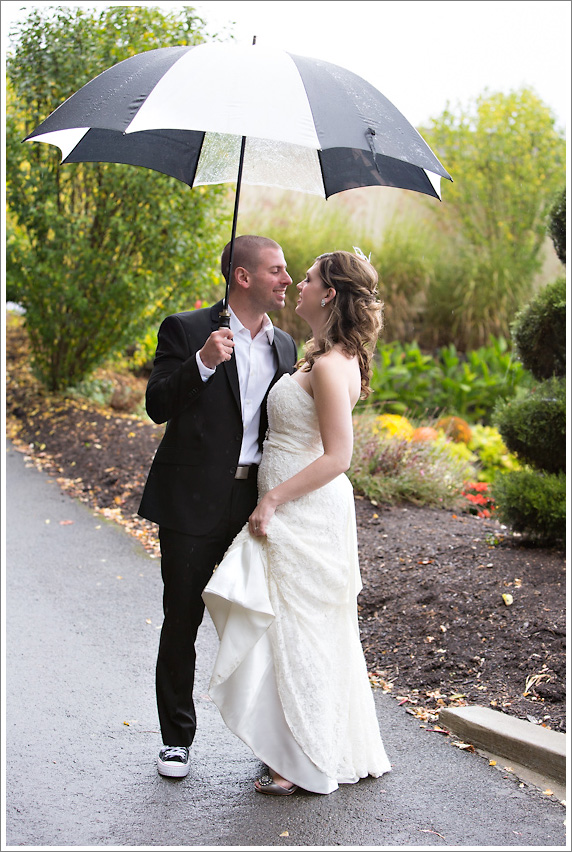 The rain did let up long enough for us to zip down to the vineyards for a few shots, soooo glad we got down there... the vines were turning yellow and some of the trees in the background had turned as well. Beautiful!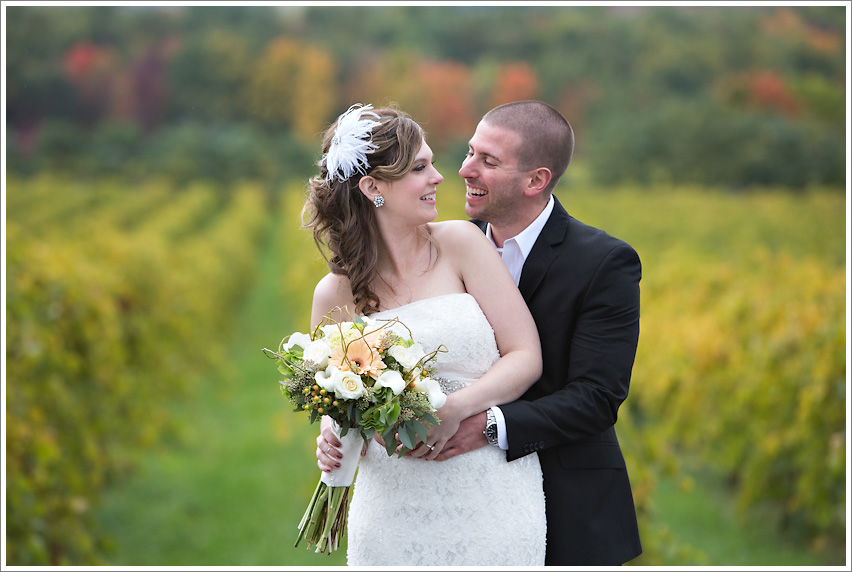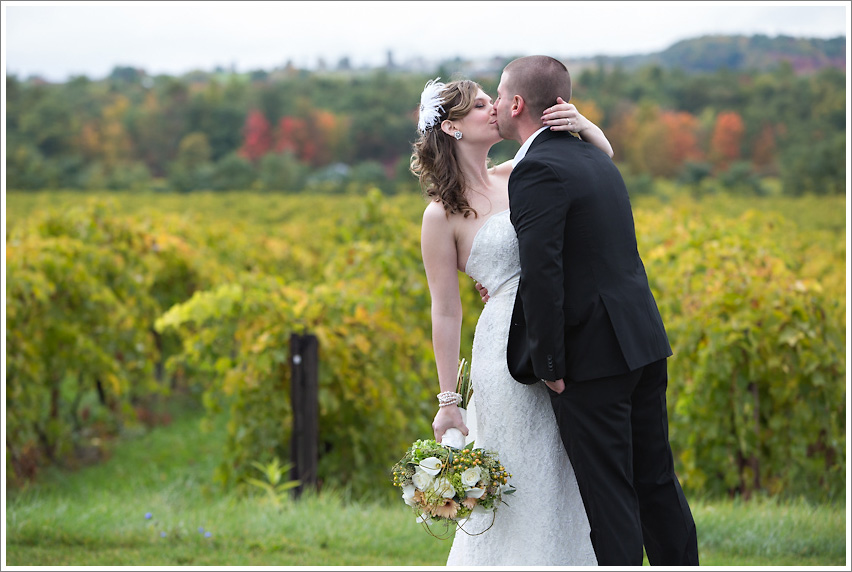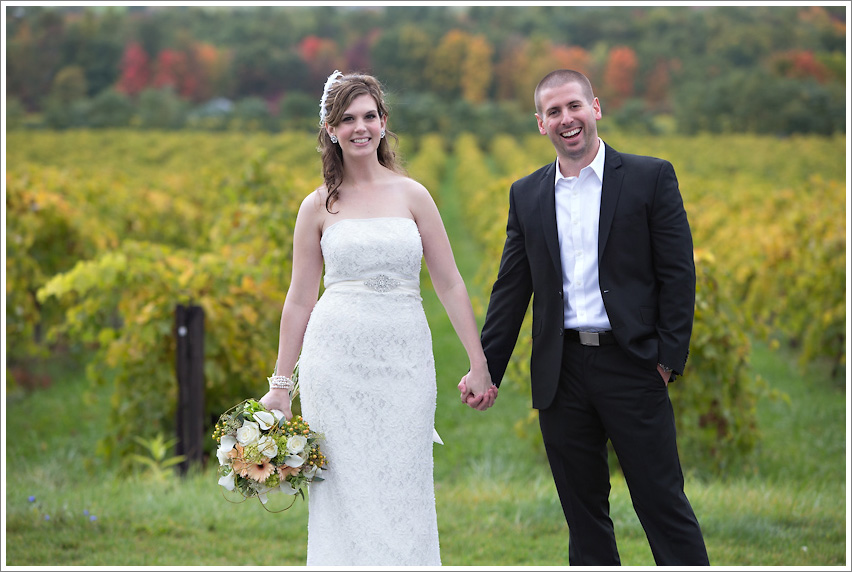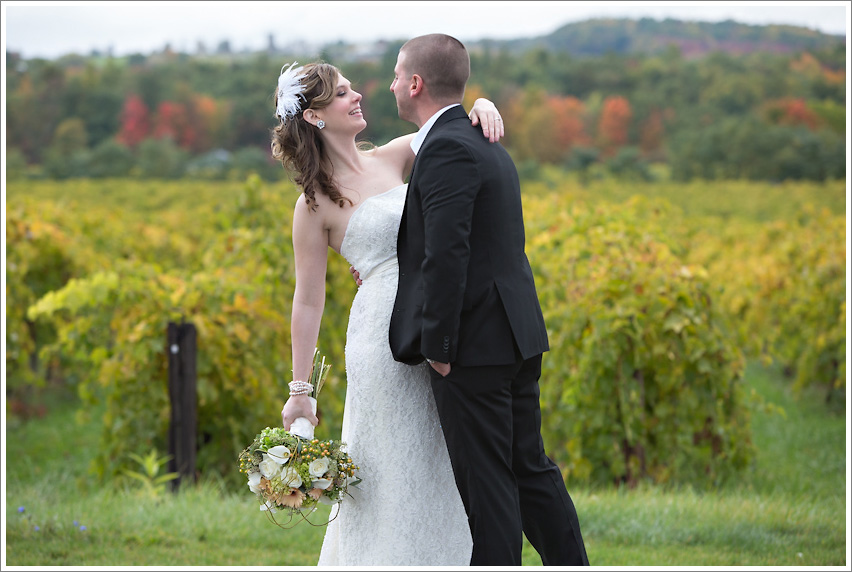 Then we rounded up the bridal party for some fun... this was such an hilarious group! Started with the girls, obviously had to highlight their cork shoes!!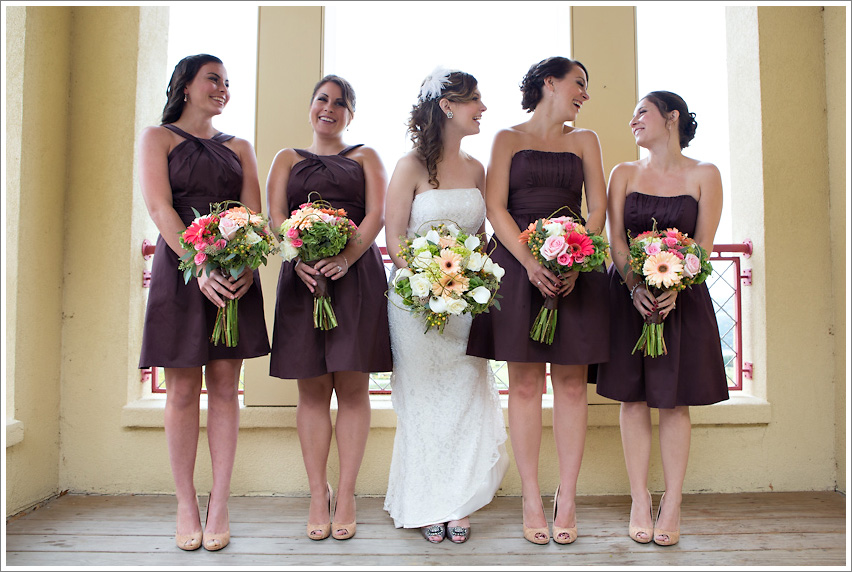 I think this is the only shot of the whole day with this group all in sync, ha ha ha!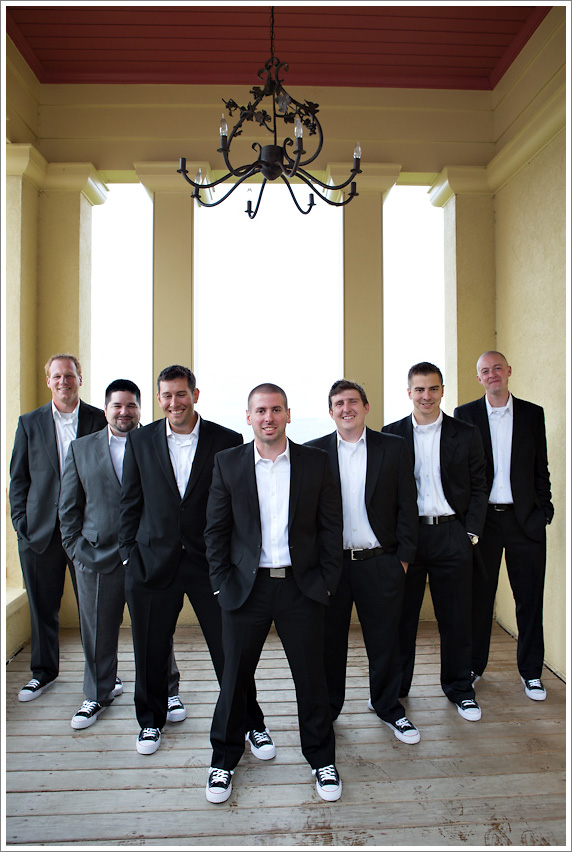 Mark wanted to do some fun stuff, so as the group all sort of piled in, his best man Pringle suggested Tebowing. Then he goes "How about Brady-ing?!" and everyone was kind of like "what?" and as soon as he busted it out I started dyyyying... SO FUNNY! It is instantly recognizable! Amazing! And especially cathartic, given what was going on at the Ralph that very day.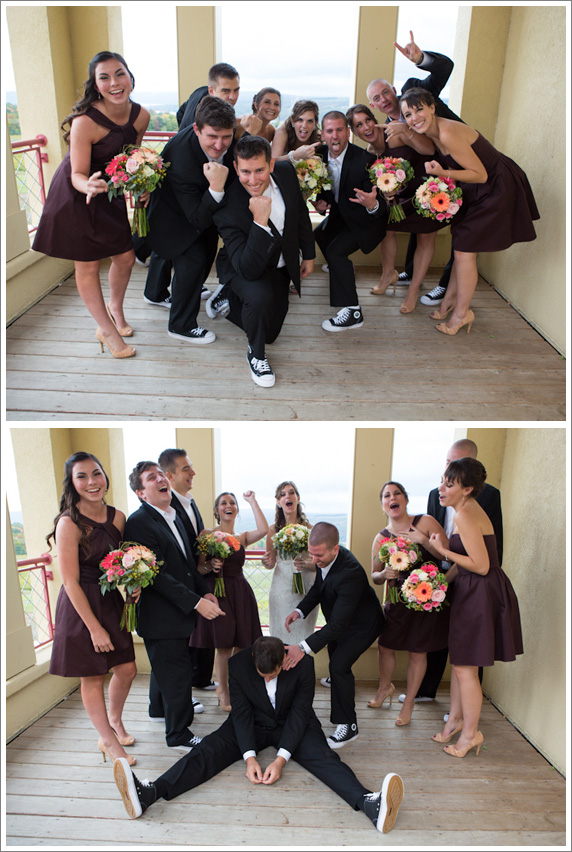 Thankfully, the rain held off for the ceremony! I have to start things off with Erica and Sean coming down the aisle... it was so great to see them again! And Erica was making the same exact face she made while coming down the aisle for her own wedding. So sweet!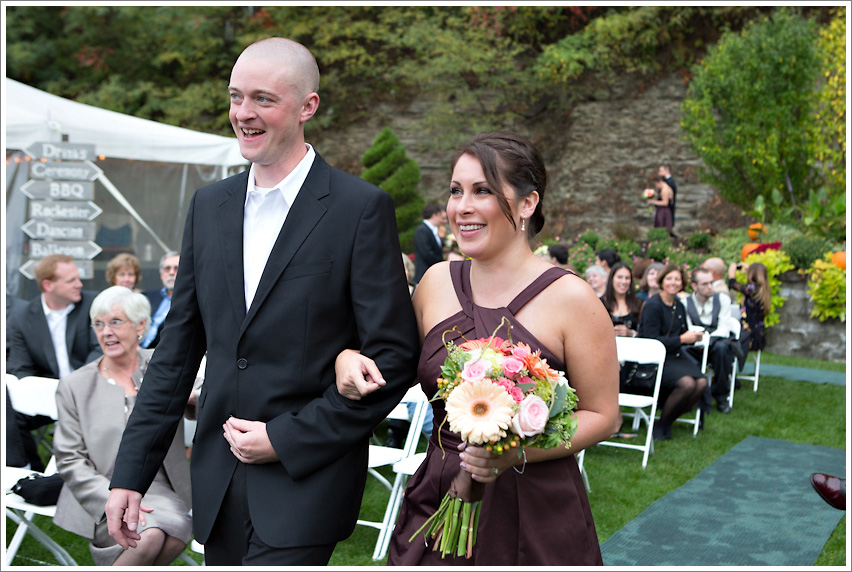 Mark excitedly waits for his bride.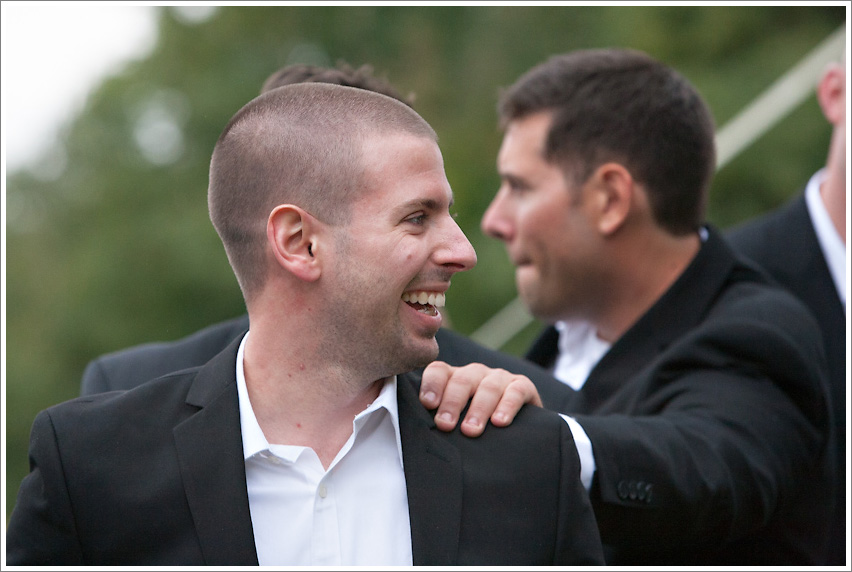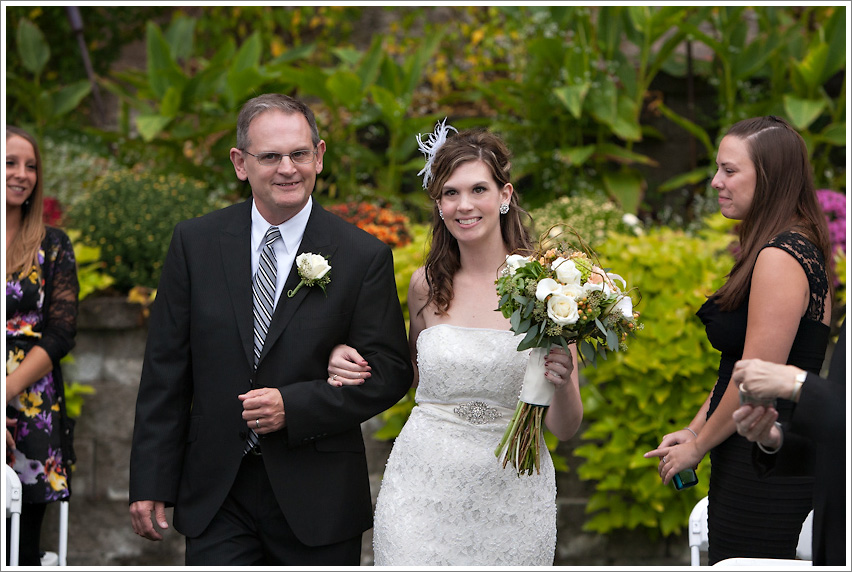 Love the beautiful view at Heron Hill, it's lovely even when rainy!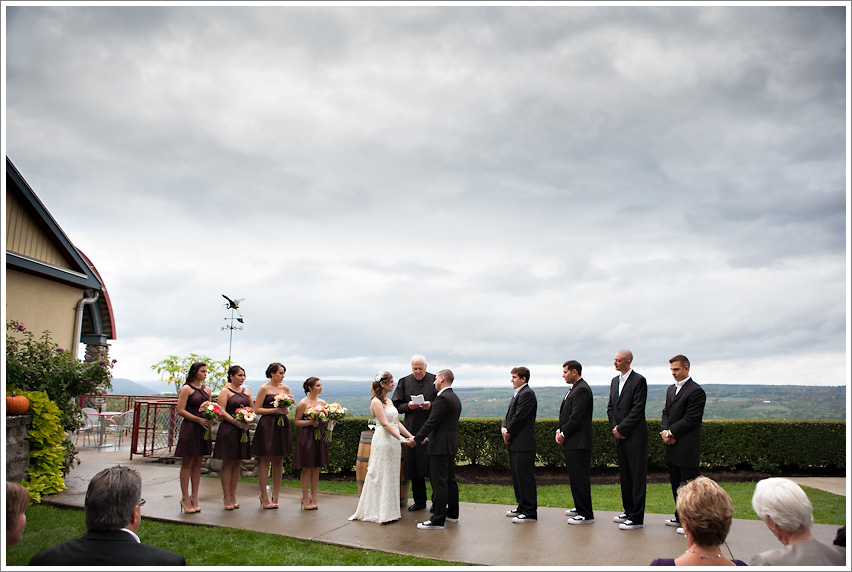 Tears and sweetness...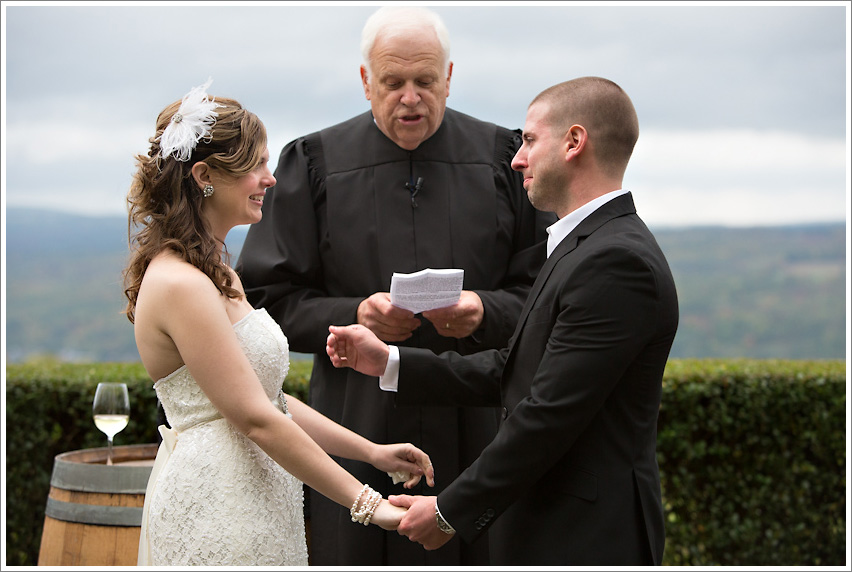 Mr & Mrs!

The wedding party wanted to do a jump shot, I had to post this one... is Mark wearing a jetpack?!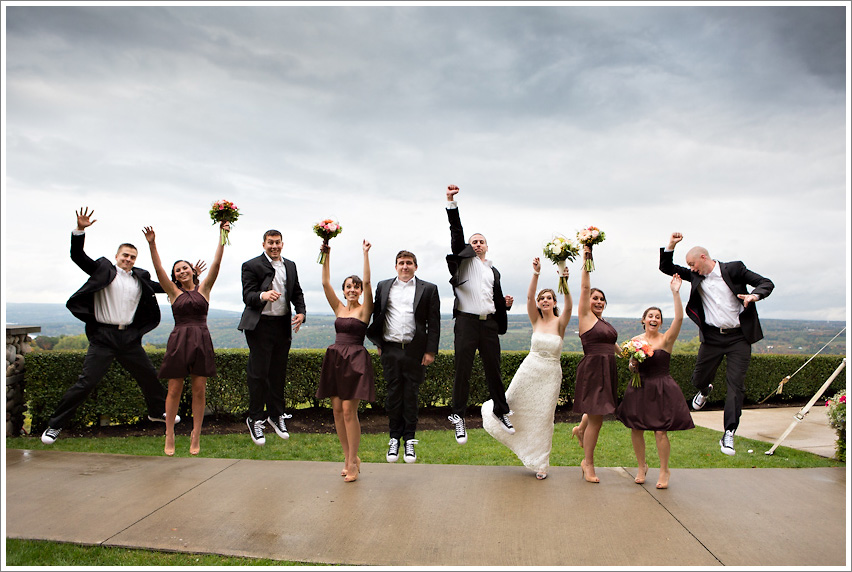 Kat and Mark did a beautiful job with the details, the tent looked so great!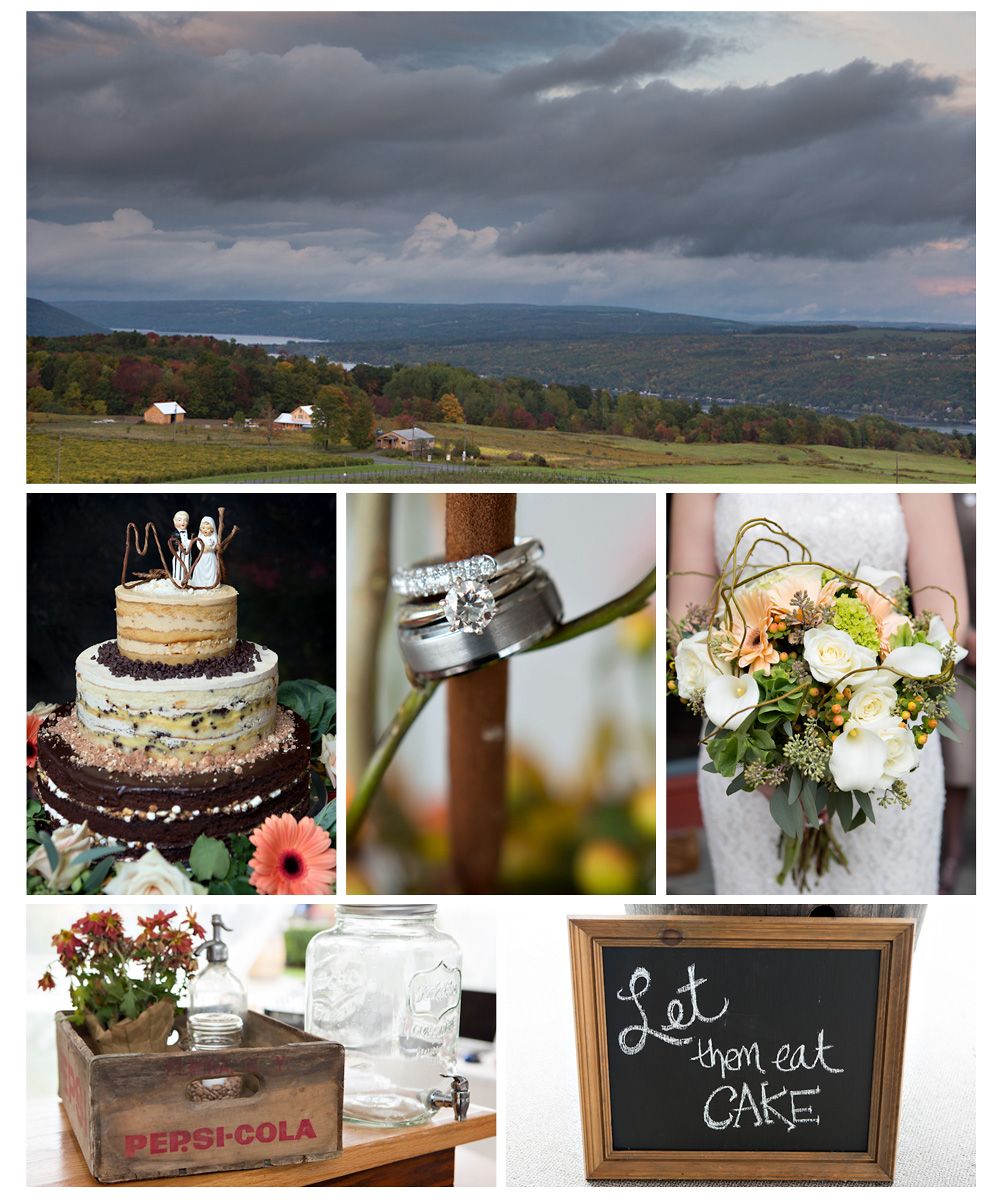 I seriously can't even state how sweet these two are together...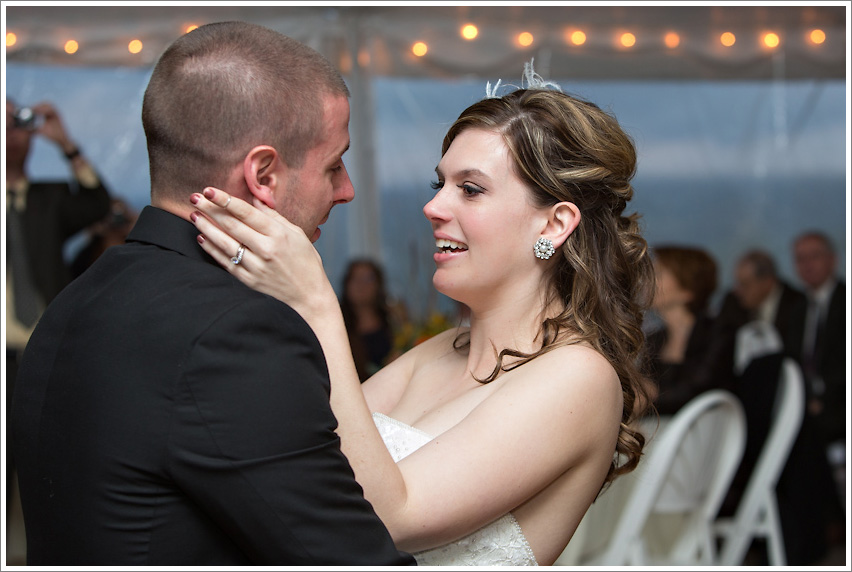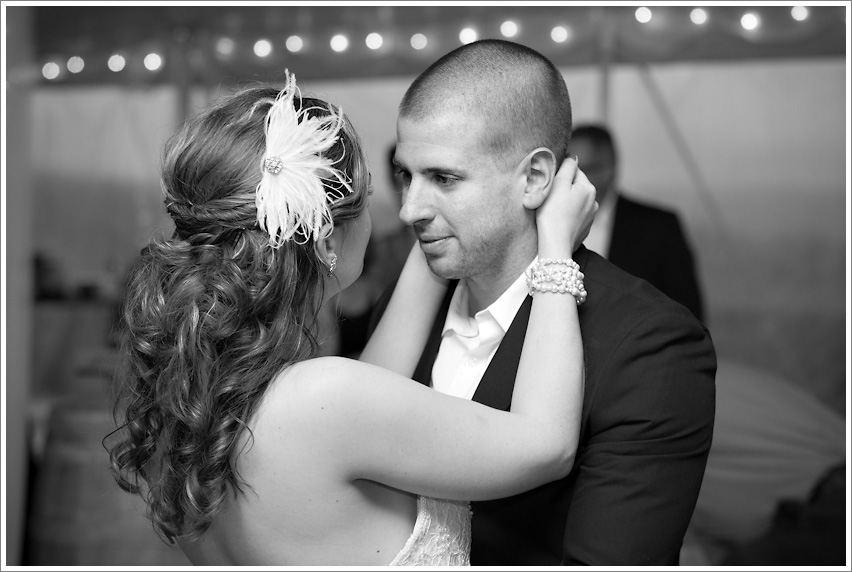 ...and how much they rock!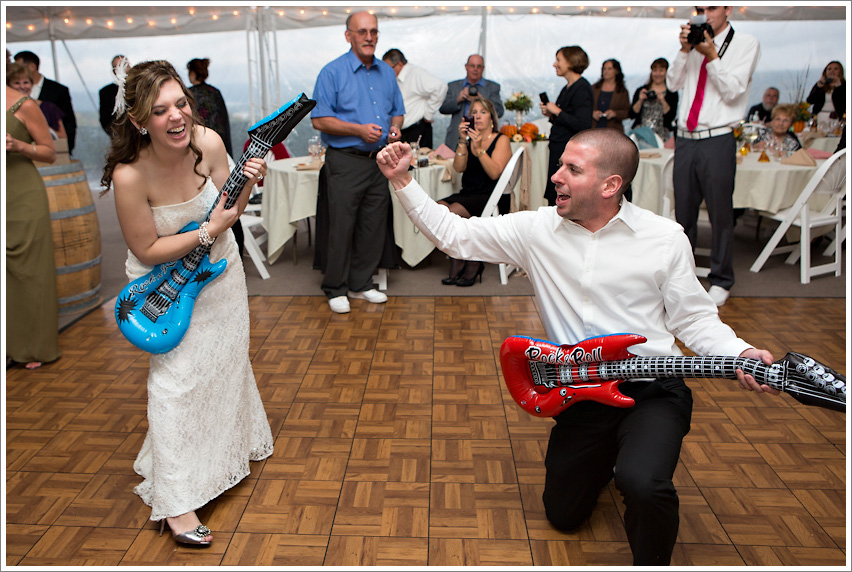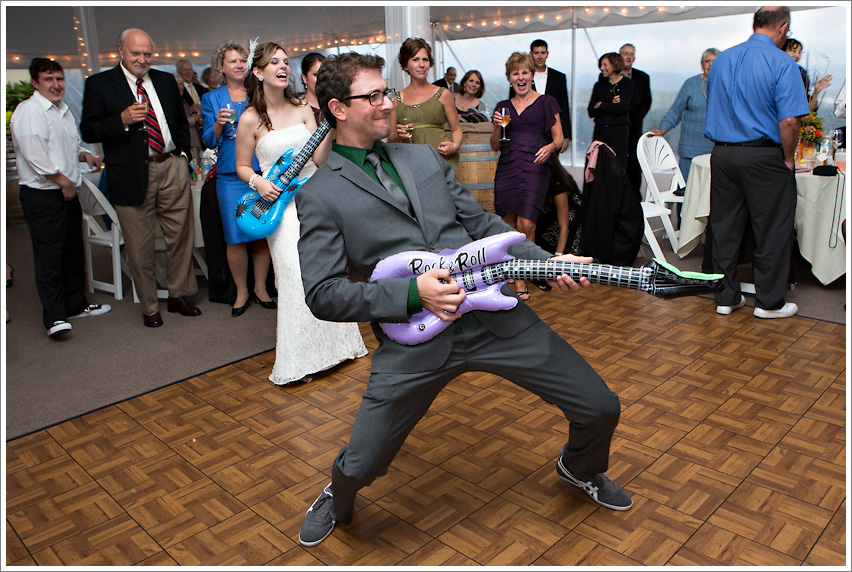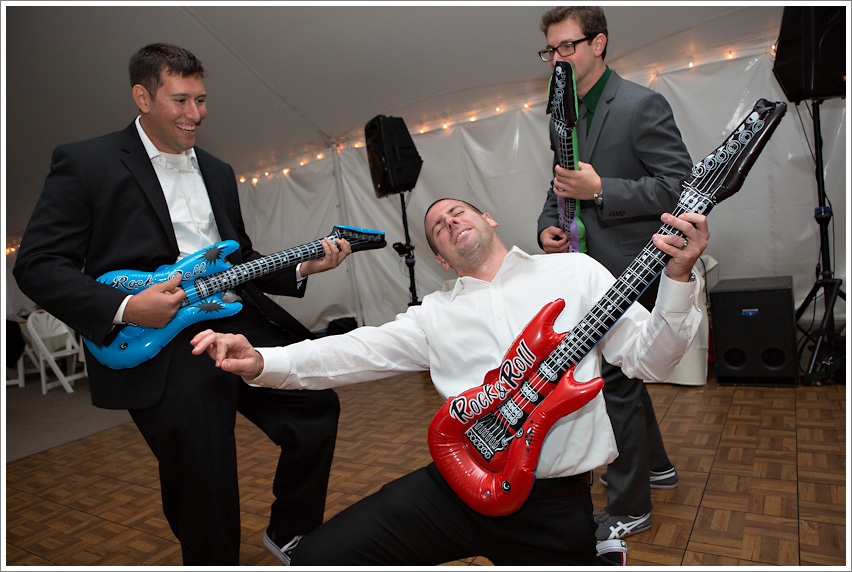 Kat's mom and Mark's mom rule.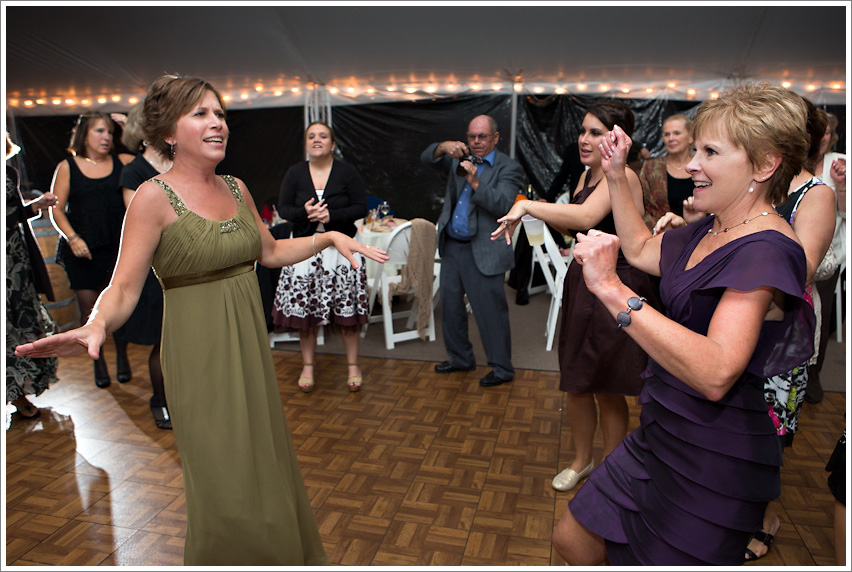 As with Alyssa and Wes's wedding on Friday, there were a lot of people gunning for MVP tonight. (Yes, this was basically the best weekend ever... Alyssa and Wes Friday, day of rest Saturday, Kat and Mark Sunday!) Once things got going, it was so clear... no competition... Mark had pretty much clinched the MVP award before dinner as you can see from the above photos but by the end of the night he basically made himself MVP of all MVPs. He was like the energizer bunny, but with moves.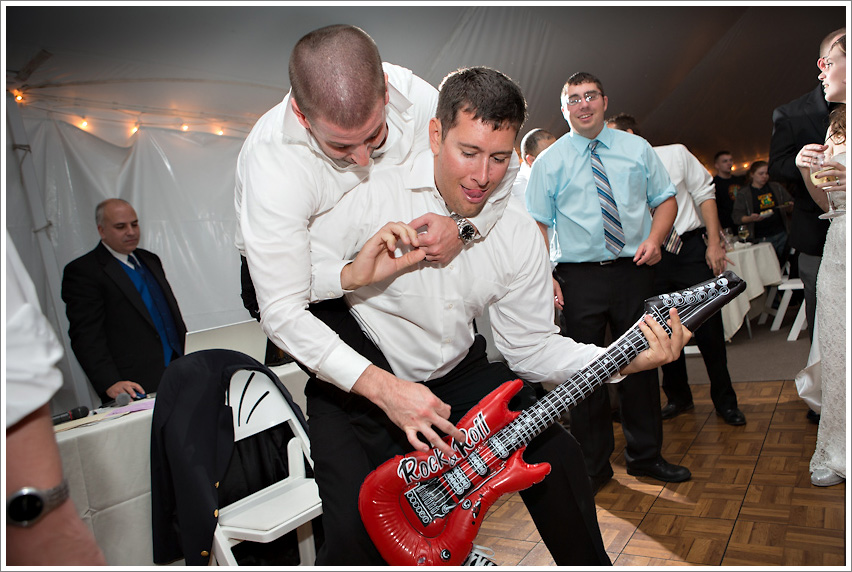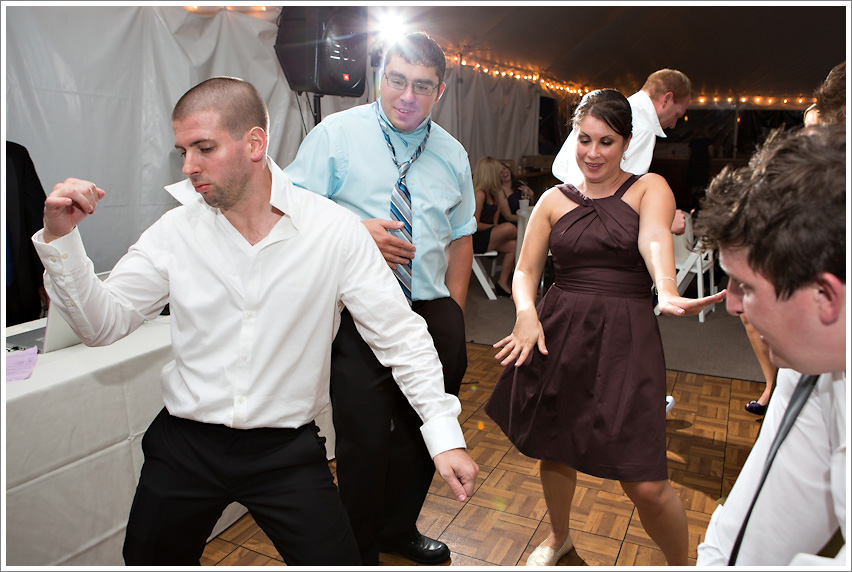 The whole night was so hilarious and fun though, awesome awesome party.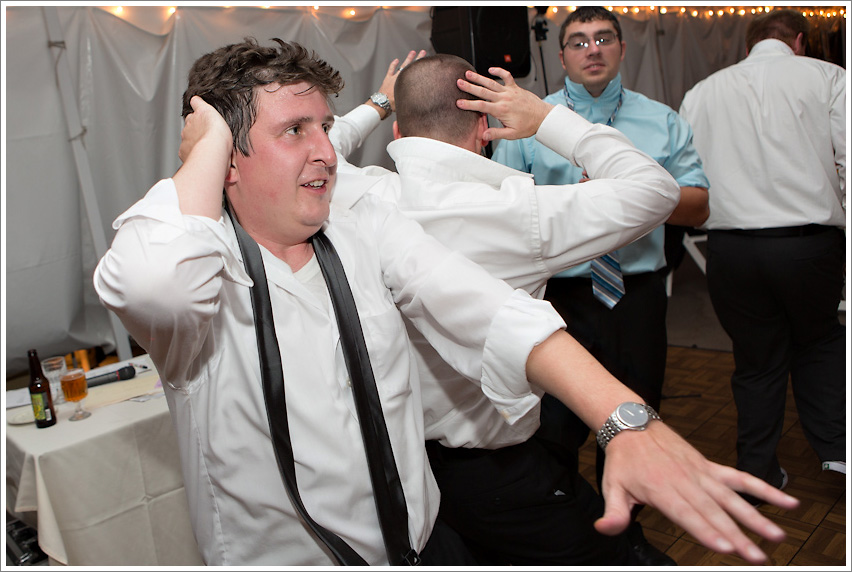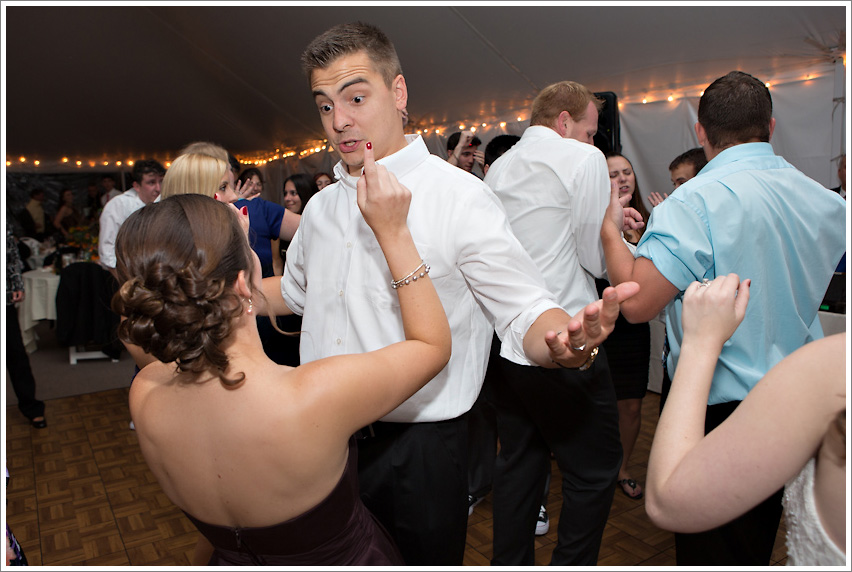 Erica was bringing it as well!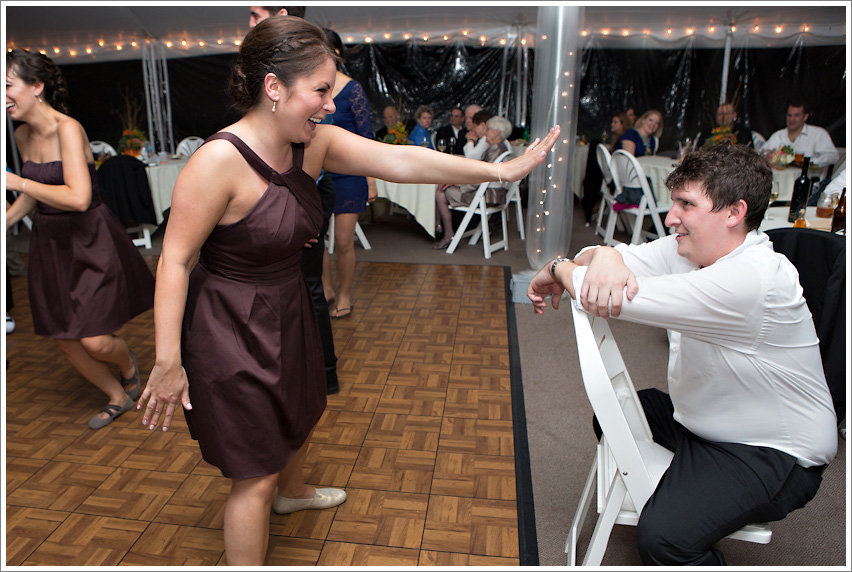 As did Kat... I think she and this gentleman may have done this dance before, because it was the best!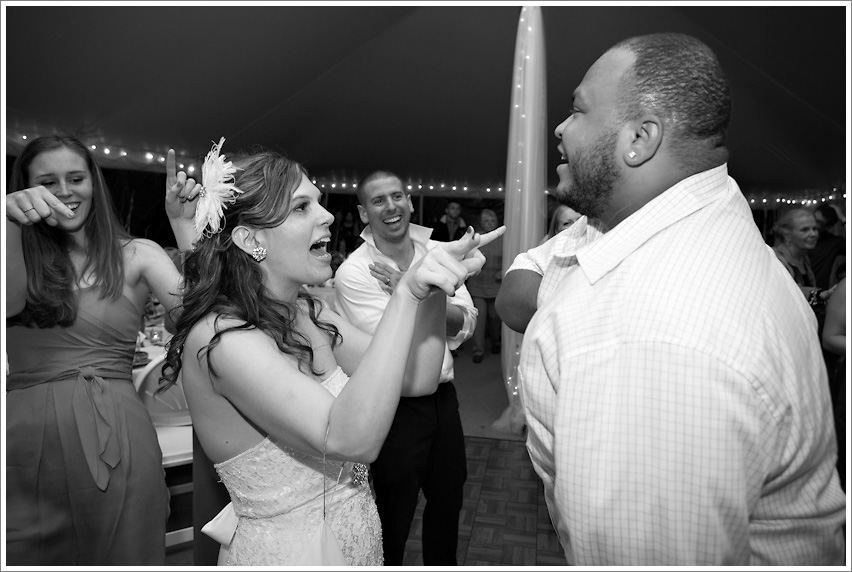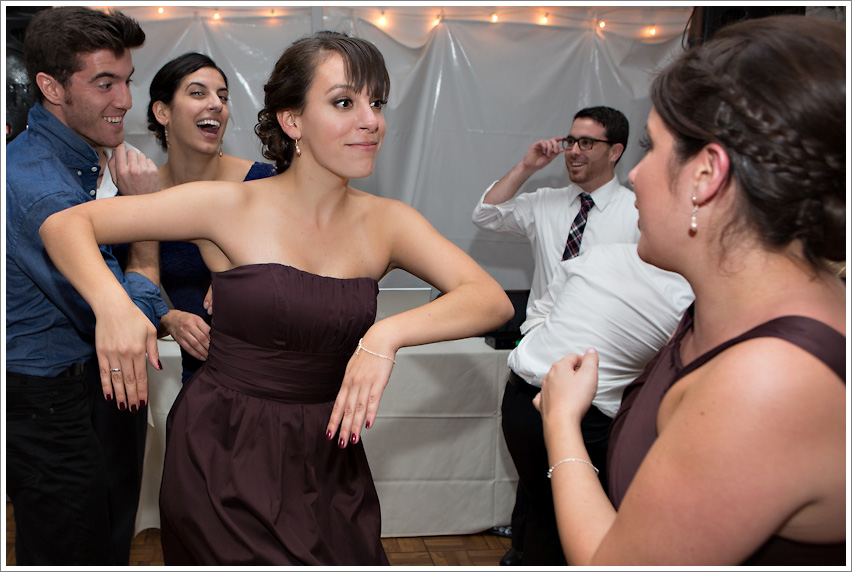 And I just love Kat's expression here, so happy!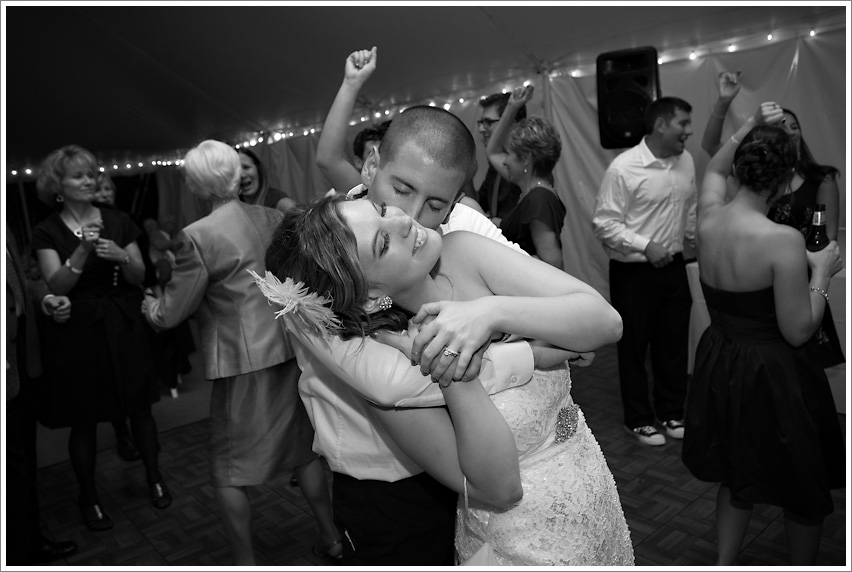 Congratulations to you two, I had so much fun celebrating with you guys! And fyi, I was drinking a Flower Power while I posted this! 😀