Katie and Brian! Cuteness. When Katie contacted me about shooting her wedding, I had pretty much decided I was all booked up for 2010. But she seemed so nice, and it was a late-October wedding in Skaneateles... how could I say no? Our meeting confirmed that it was the right thing to do... both Katie and Brian were so friendly, and very excited about the photography, which of course is one of my favorite things to hear! We ended up with perfect weather and gorgeous colors on their wedding day... an excellent way to close out the 2010 season!
Let's start with some footwear. YES!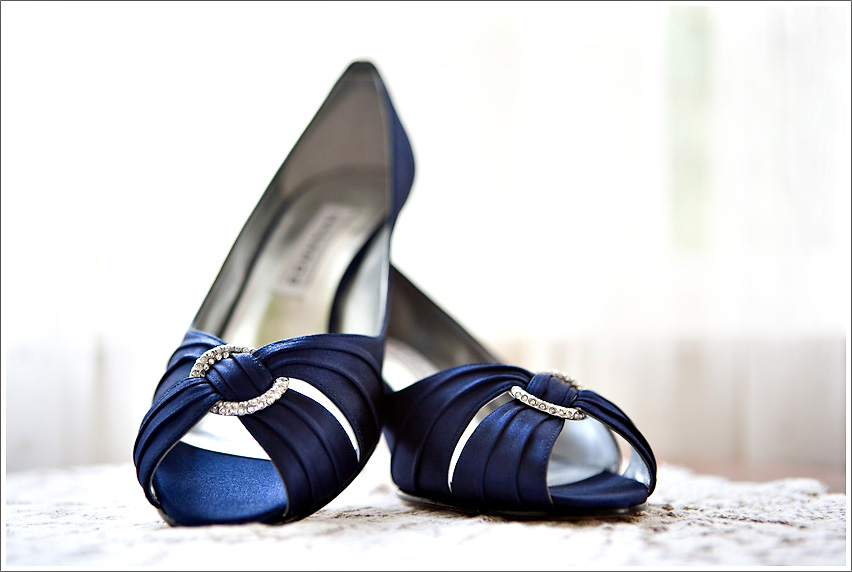 The ceremony was at Marcellus Presbyterian Church.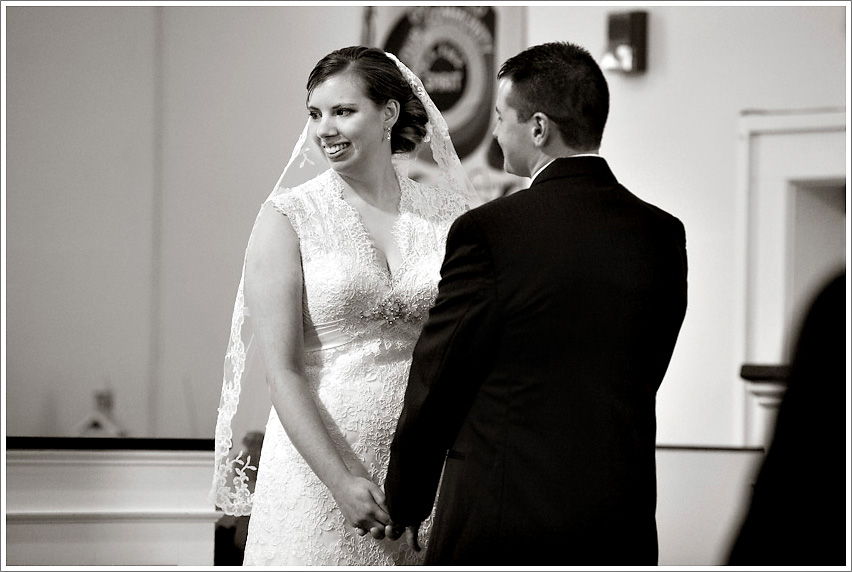 It was a sweet ceremony, I learned that Katie and Brian met when he came to install her cable... awesome. 🙂 The best part was when Brian jumped the gun a little. Right after he put her ring on, he went in for the kiss... Katie put her hand up and gave a "Not yet!" hand gesture, it was so funny. The whole congregation was cracking up for a good minute.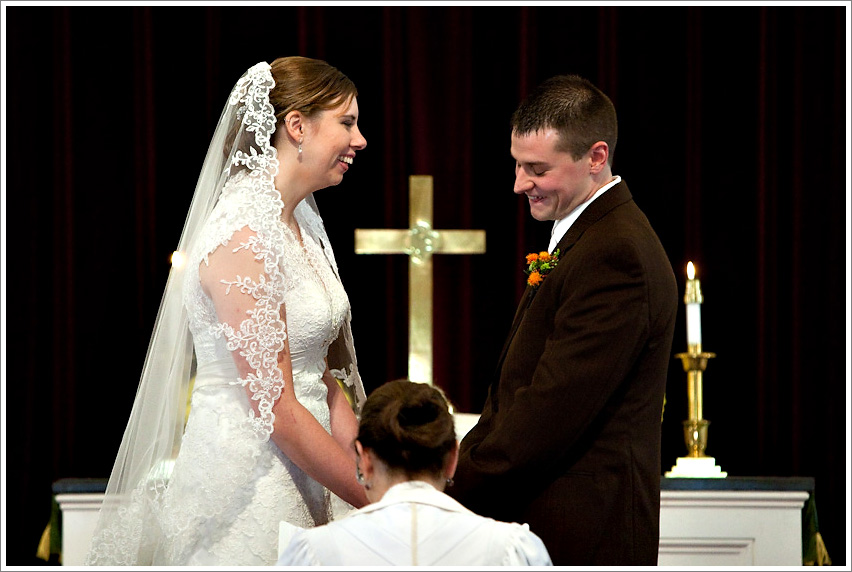 We then moved on to the reception, which was held at the gorgeous Frog Pond B&B in Skaneateles. The grounds were so cool... lots of colorful trees and a broken down building that made for some cool images. It reminded me a little of the ruins at the Aurora Inn. Nice!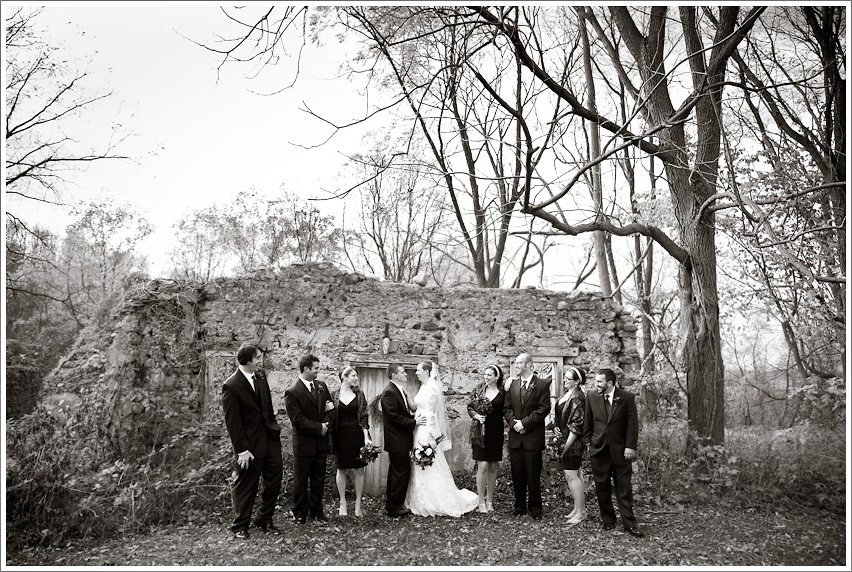 COLORS! Katie's dress is so lovely, too!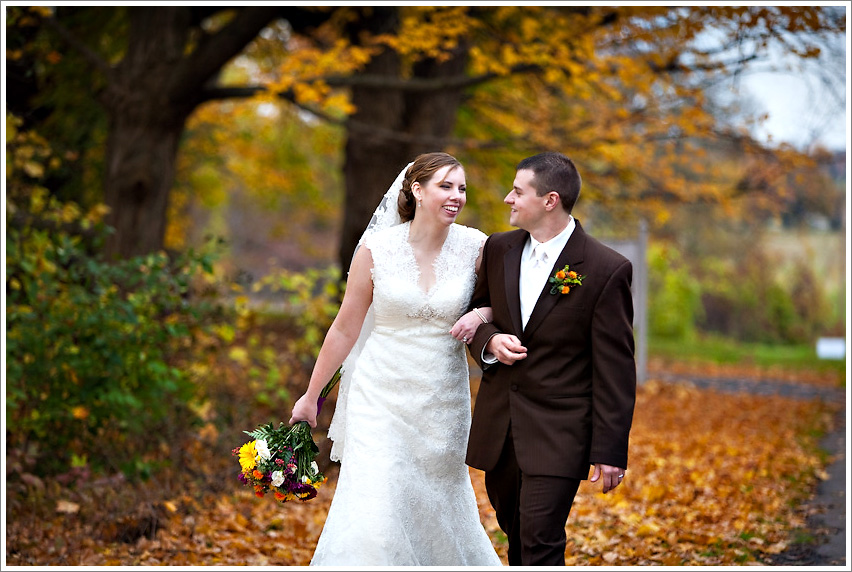 RUINS!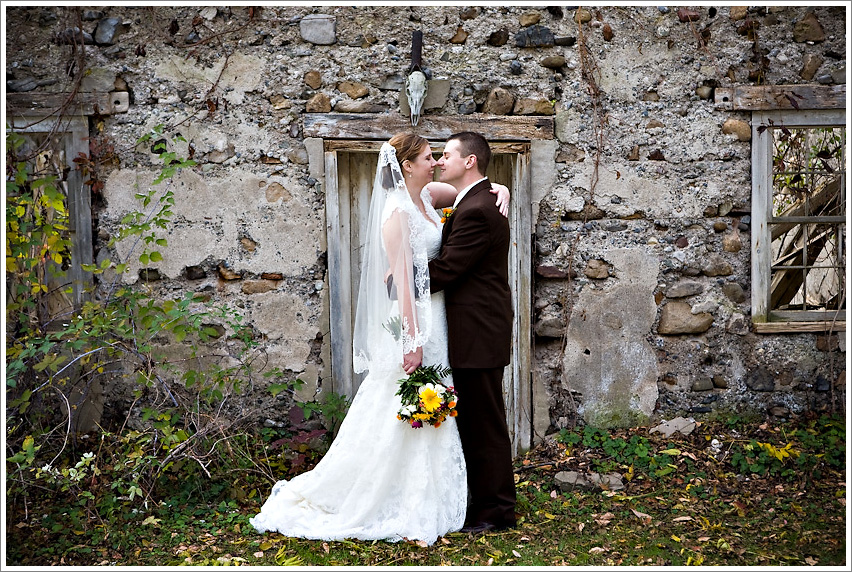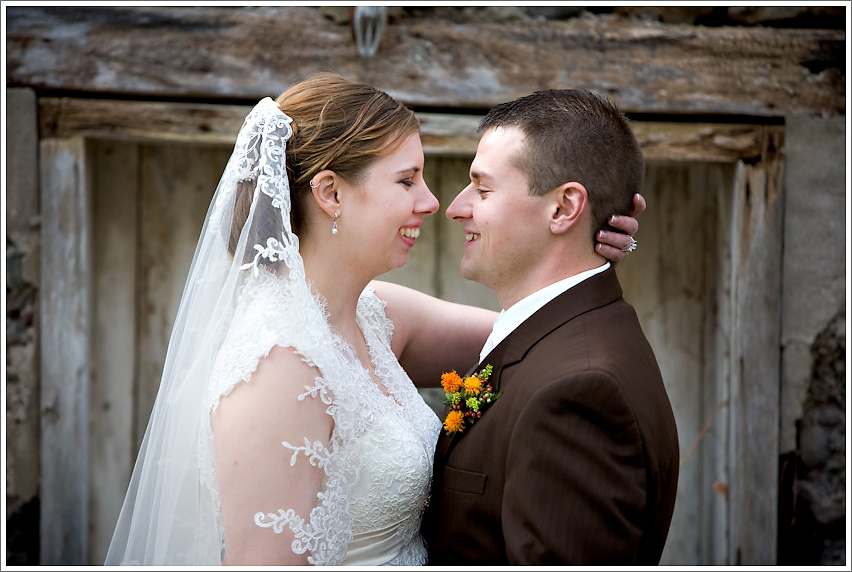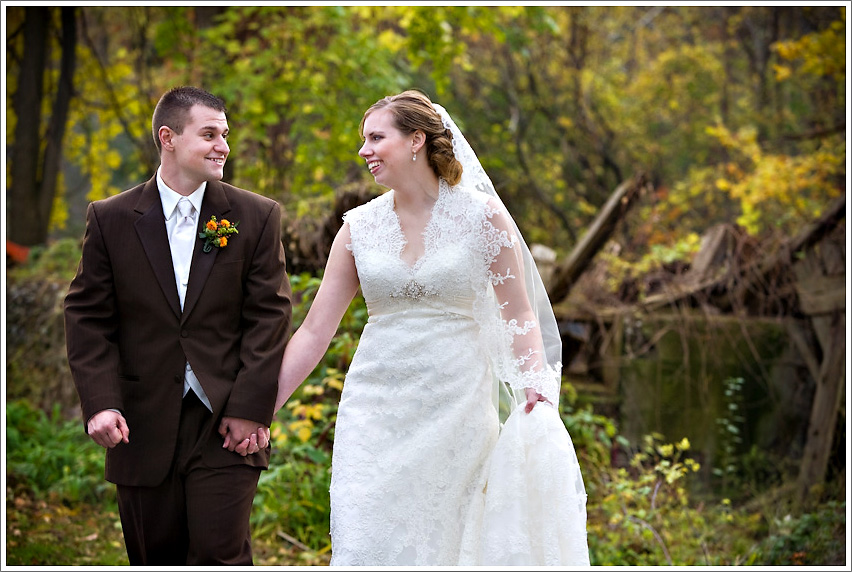 We've already discussed the awesomeness of Katie's shoes, but I feel like I've also had a lot of grooms with noteworthy socks this season. Love 'em!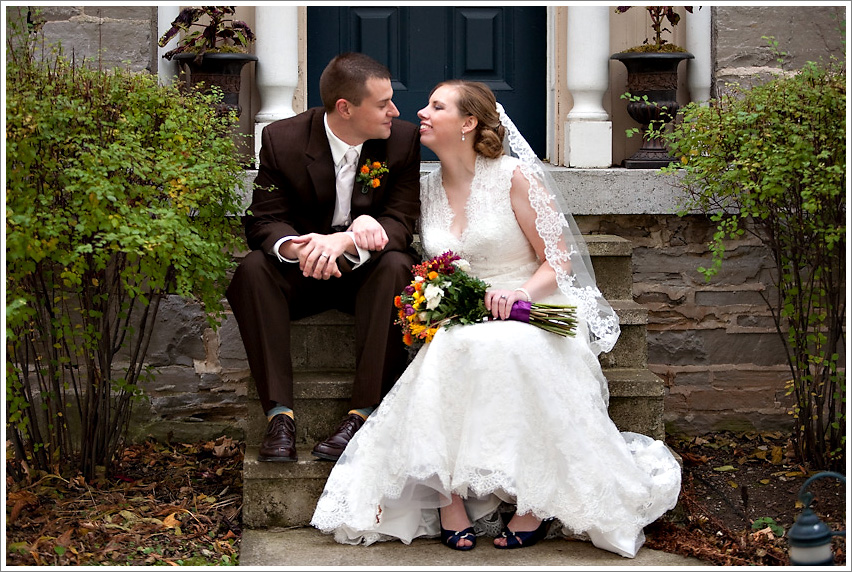 Favorite! Beautiful leaves, B&B sign, quaint country road leading into the distance, and of course the happy couple!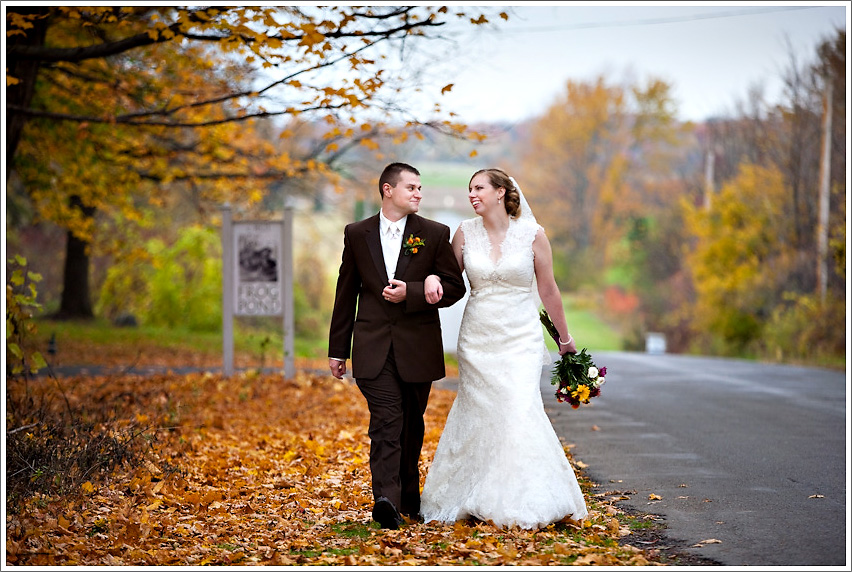 They had some great details going on.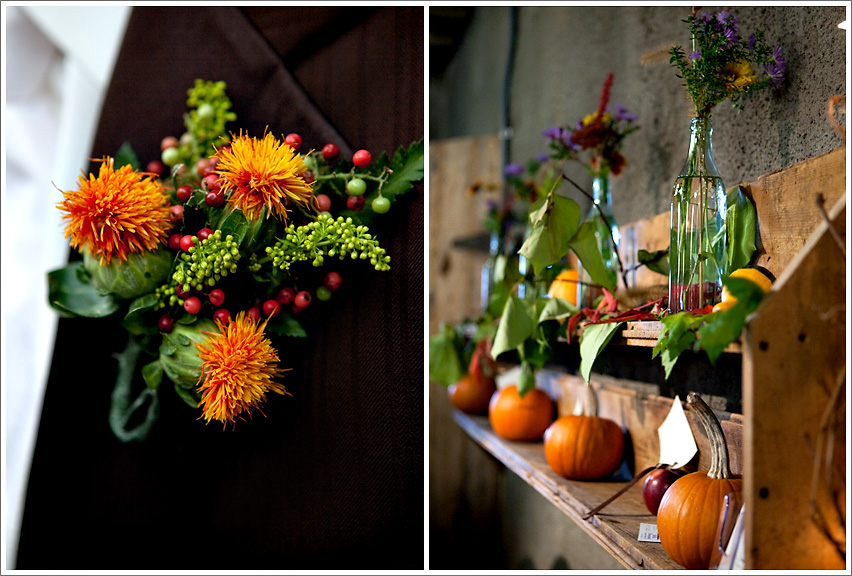 Their cupcake spread blew my mind. I have never seen such richly colored cupcakes! I loved the contrasting liners, too. So beautiful! And get this, Katie's neighbor made them. And I thought my neighbors were rad.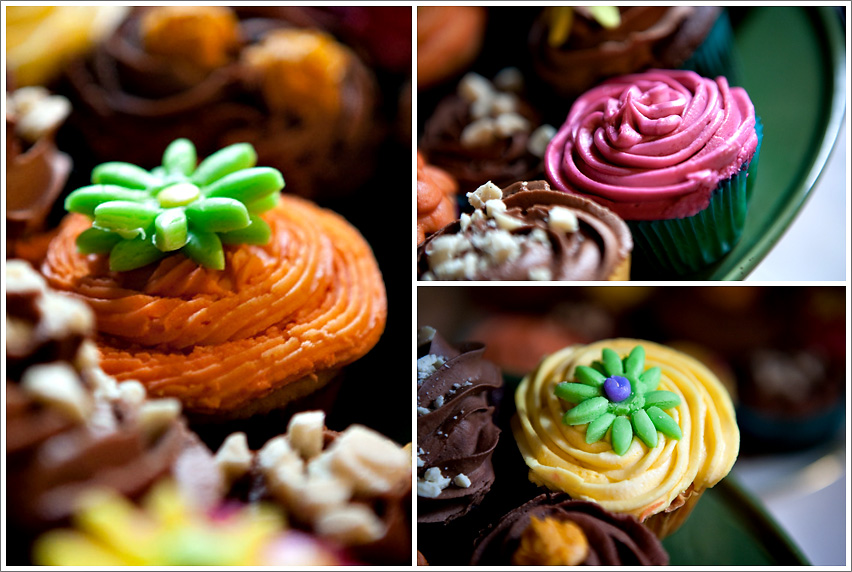 Party time!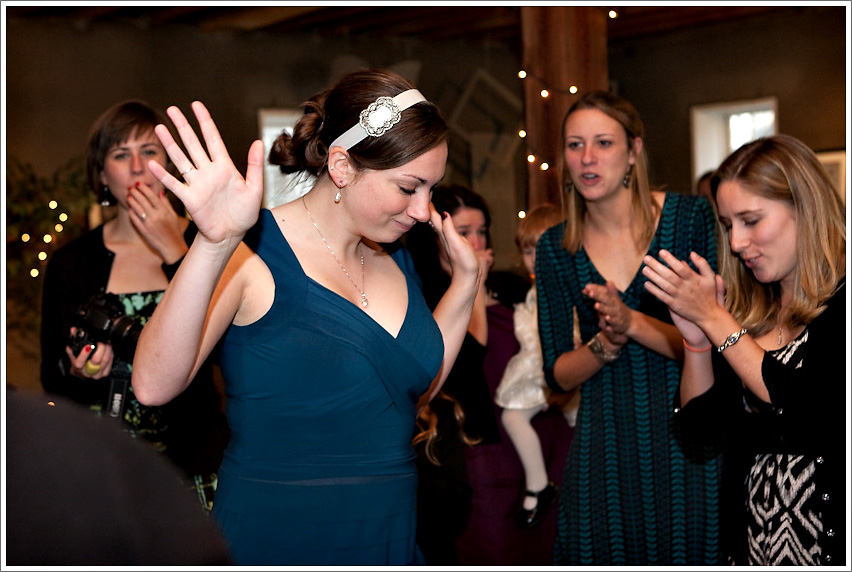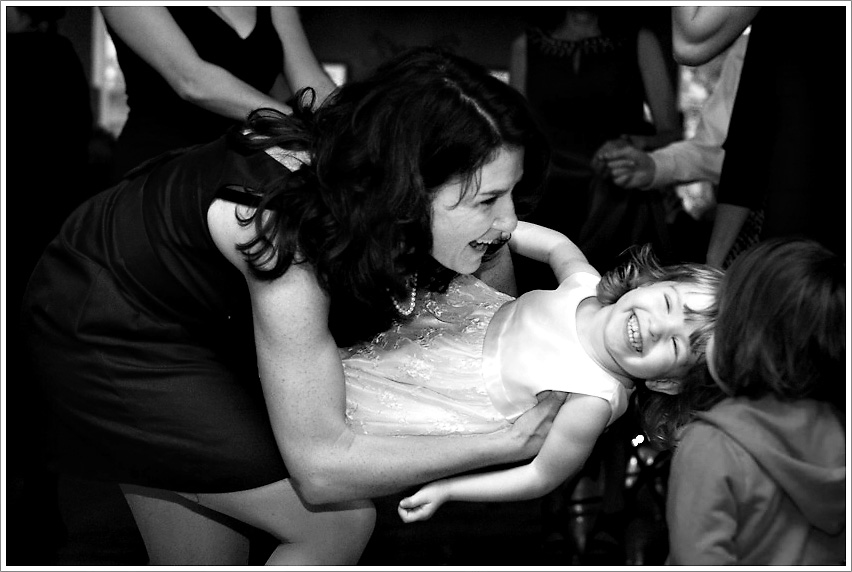 I loved the bridesmaids' dress colors. So perfect for fall!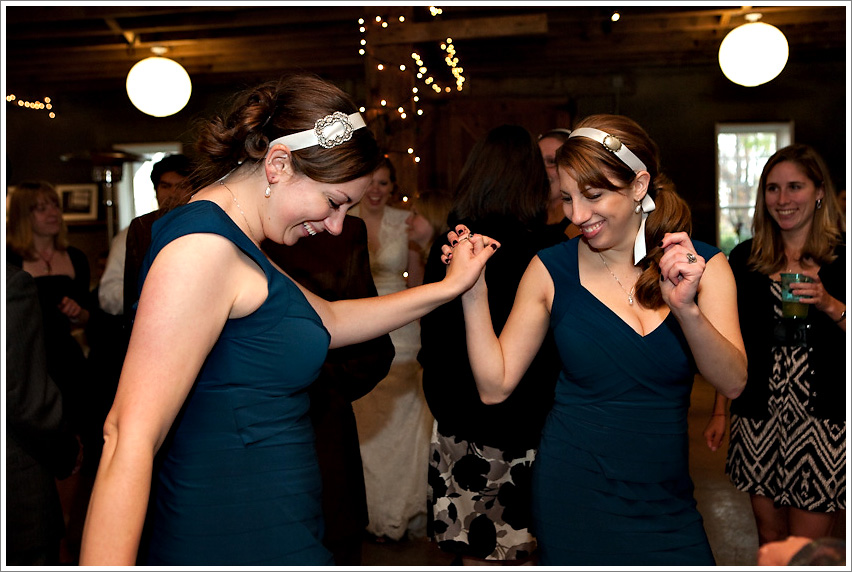 Ah, happy!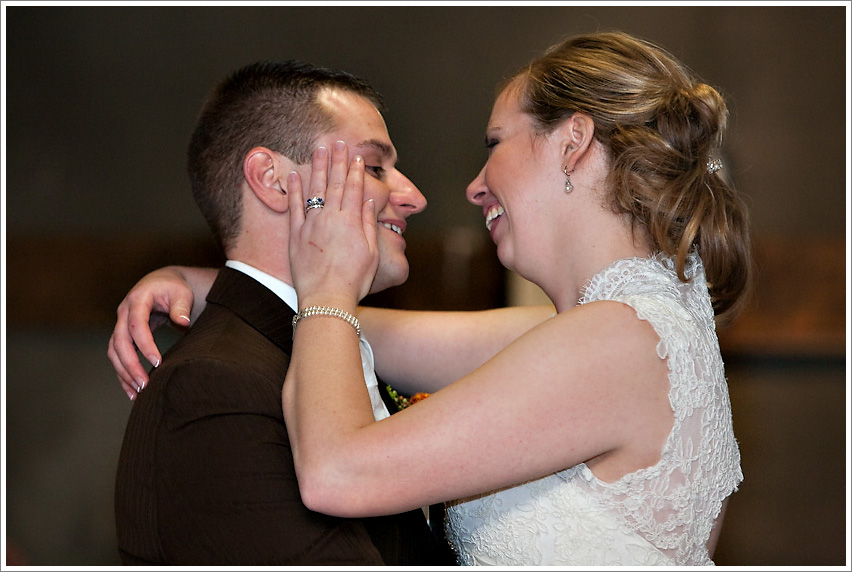 Thanks so much for having me Katie and Brian! You guys are awesome 🙂