When Kristen and Heather contacted me about their wedding and mentioned they were working with my friend and ultra-talented coordinator Cyd Converse of The Sweeteset Occasion, I crossed all of my fingers and toes hoping they'd book. Luckily for me, they did, which meant another lovely wedding with Cyd at the helm! When I arrived at the Brae Loch Inn, I headed to Kristen's room first... she was almost ready and the atmosphere was just totally relaxed and serene.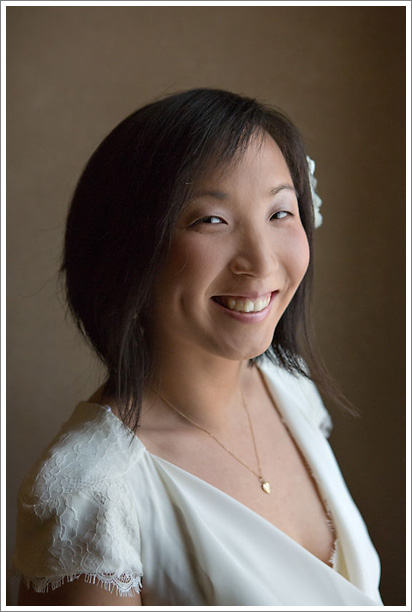 I told her I was going to go see how things were going in Heather's room and she wished me luck as I headed down the hall. It was a completely different scene in Heather's room. There were tons of people and lots of activity, some kids, bridesmaids, Heather's mom sewing the aisle runner, gleeful hugs. I loved the contrast. Kristen and Heather like to say "We're the same, but different!" and I definitely could see the latter half of the sentiment in action in the morning!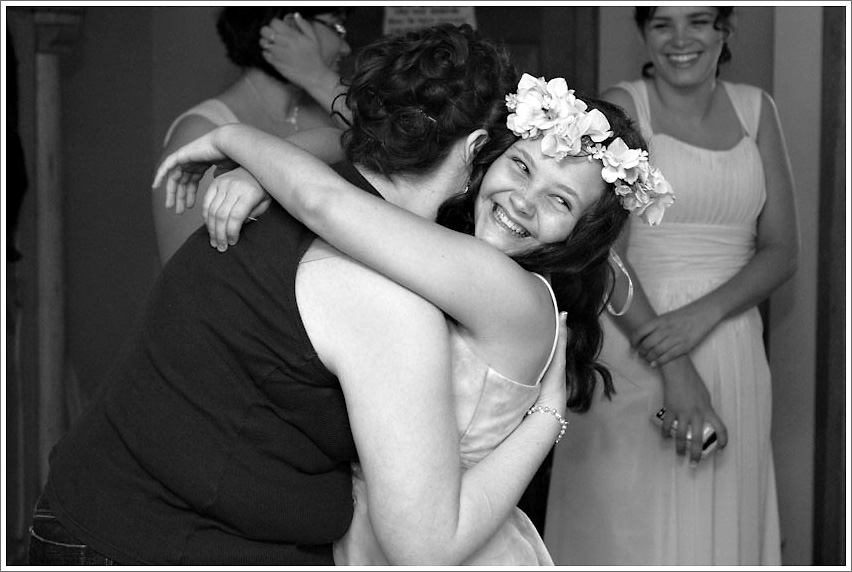 Kristen and Heather's first sight was so amazing... so emotional and sweet, and it didn't hurt that we had this lovely staircase as a backdrop!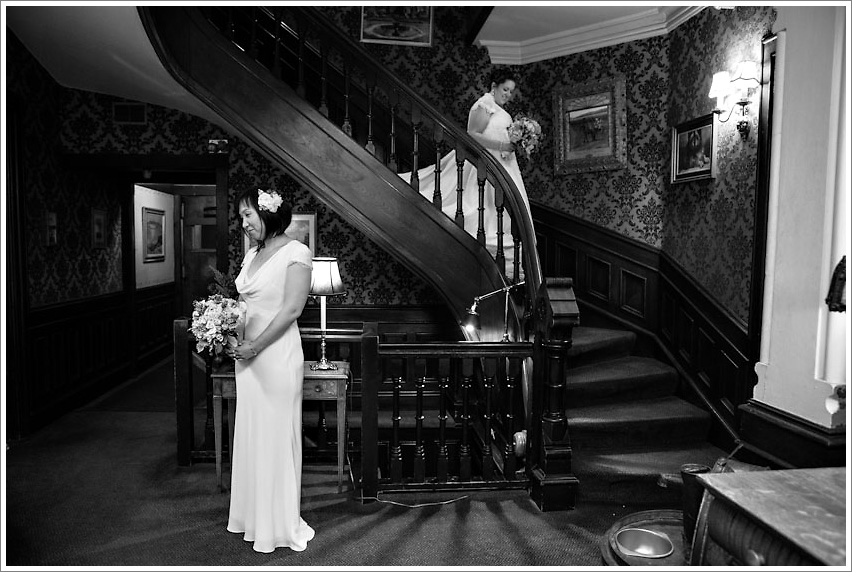 Tears!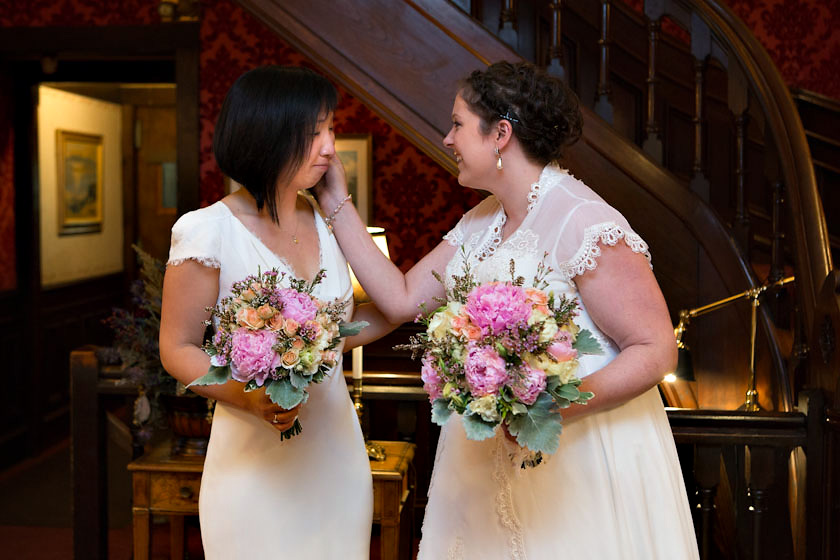 Kristen and Heather had a lot of cute details, this one was my favorite...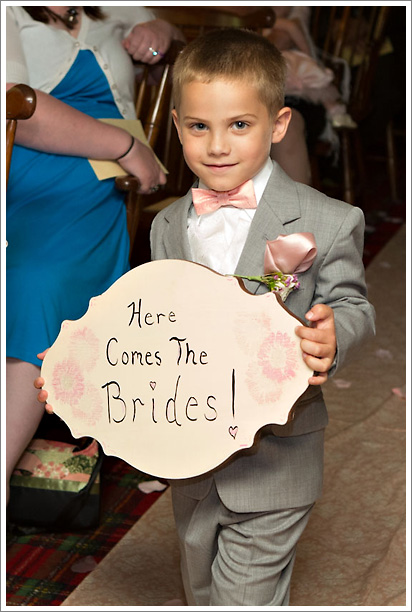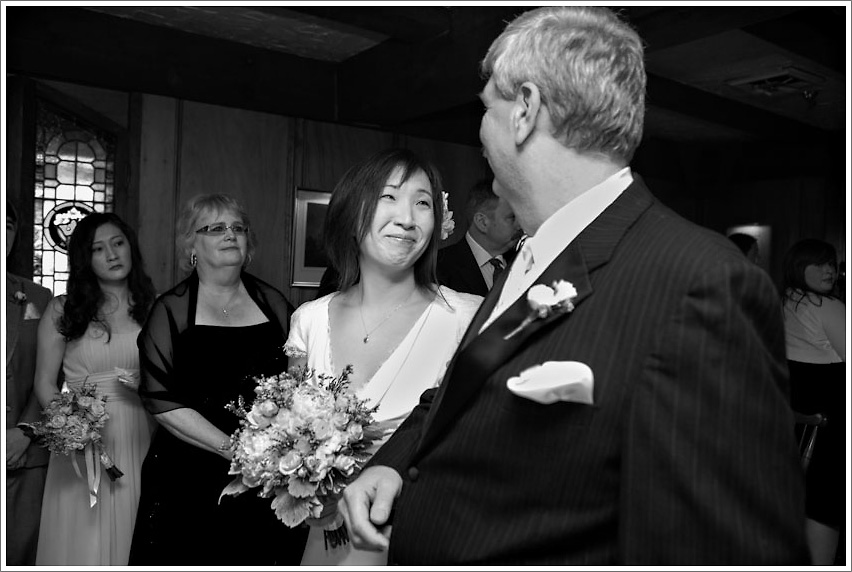 The room where the ceremony was held was very difficult to photograph in because it was so dark, but it did provide a very intimate, cozy feeling.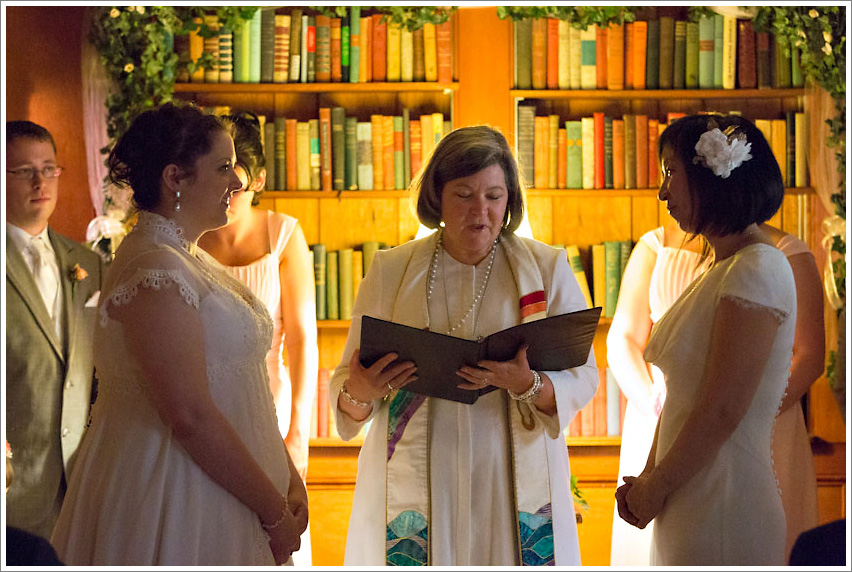 Look at that gaze... you can really feel the love between these two.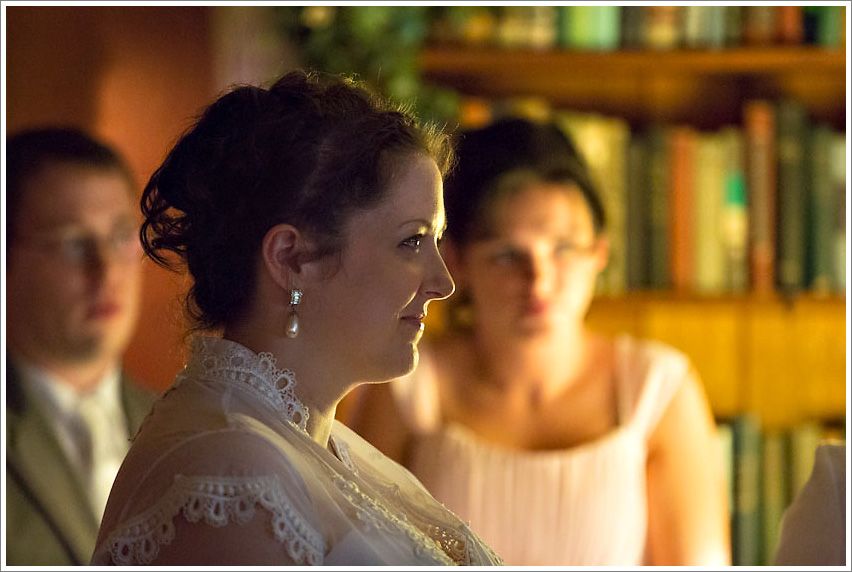 I try to never use flash during ceremonies because it can be distracting, but sometimes you just have to. Fortunately, the room was small enough that I could bounce it and maintain the warm feeling that so reflects their relationship.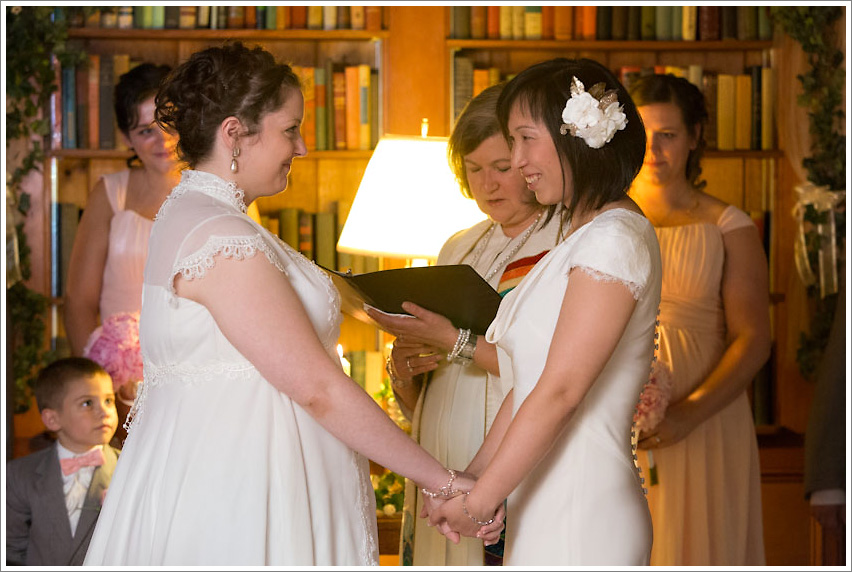 I loved this moment after the ceremony, everyone was clustered around figuring out what to do next and Kristen and Heather just sort of disappeared into their own world. So sweet!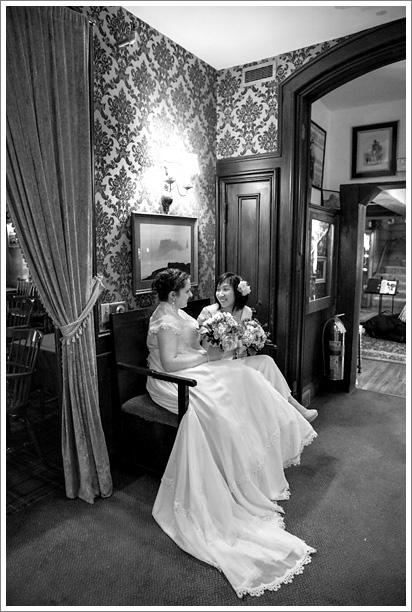 Loved the bridal party colors!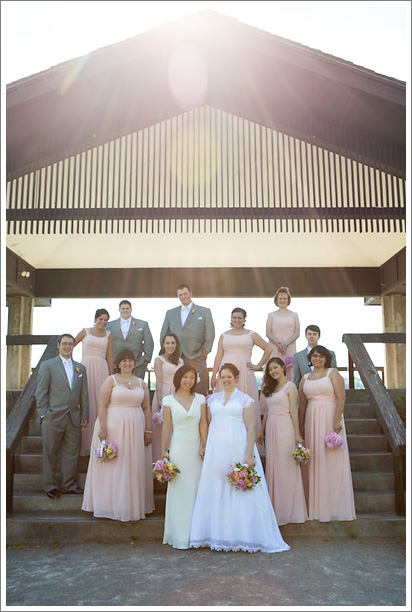 I'm going to go in reverse order with these portraits, I am so smitten with the ones we did at sunset I just have to start with them! So much love.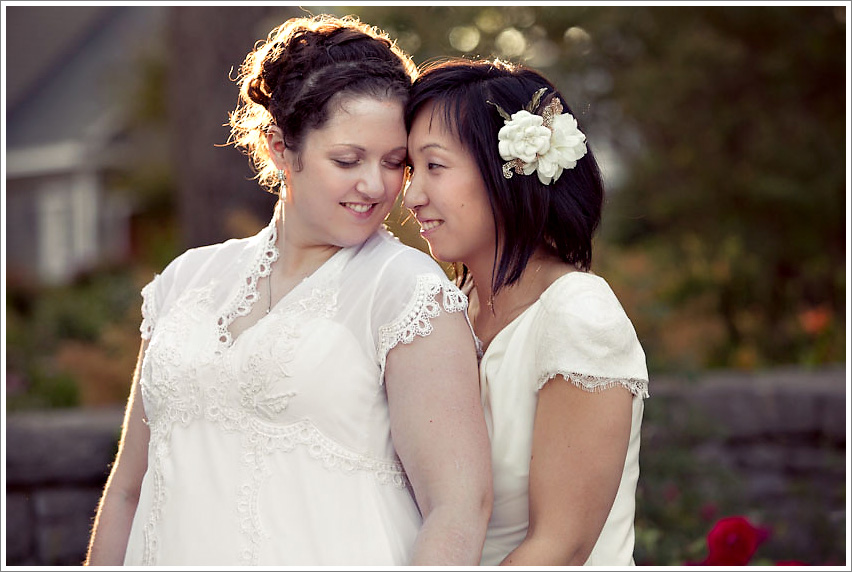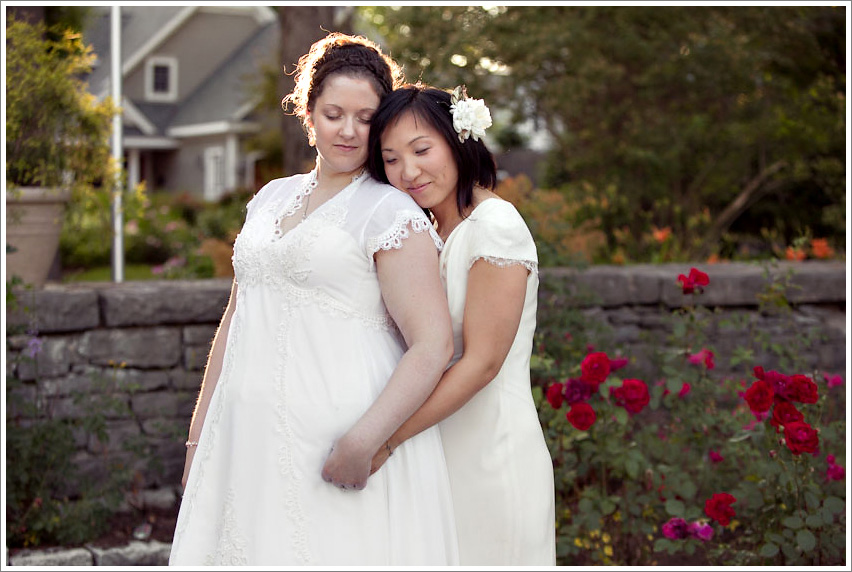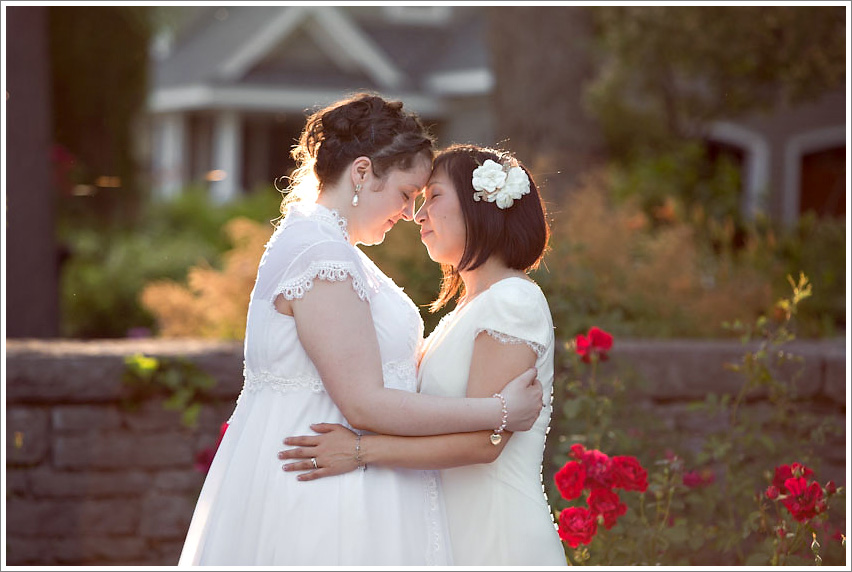 We also shot some earlier in the day in the bright blazing sun, Kristen and Heather were champs.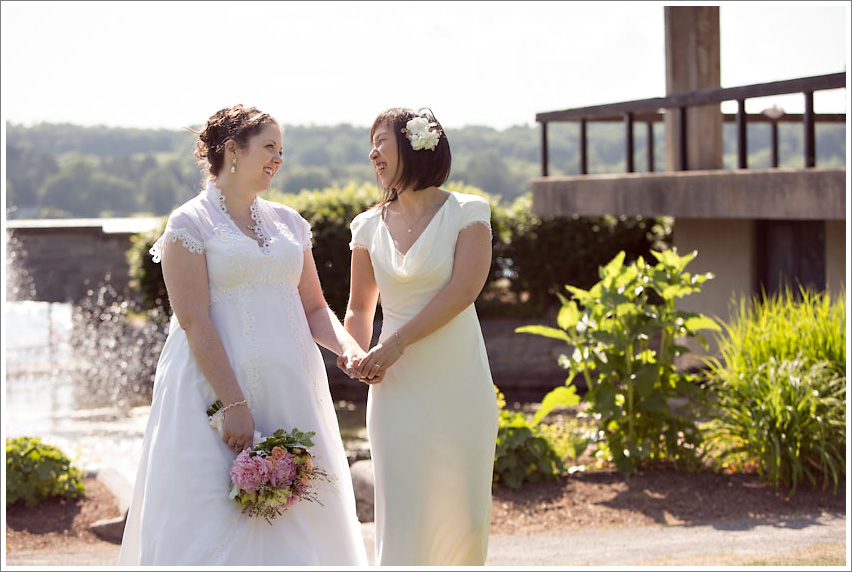 Yes, I found a fountain. He he.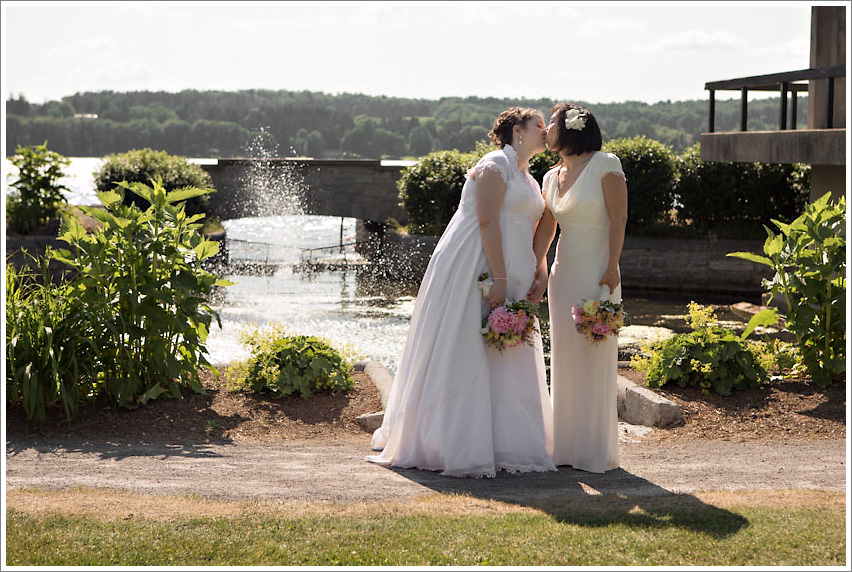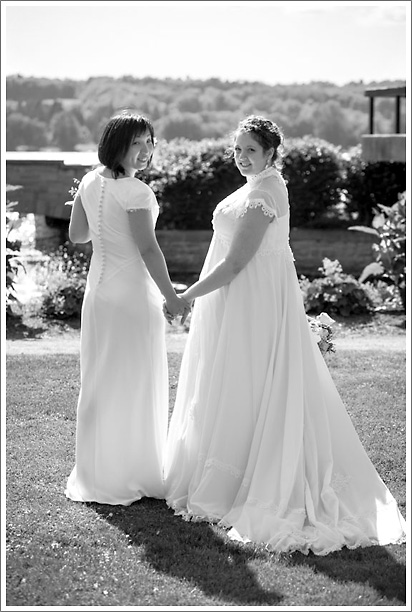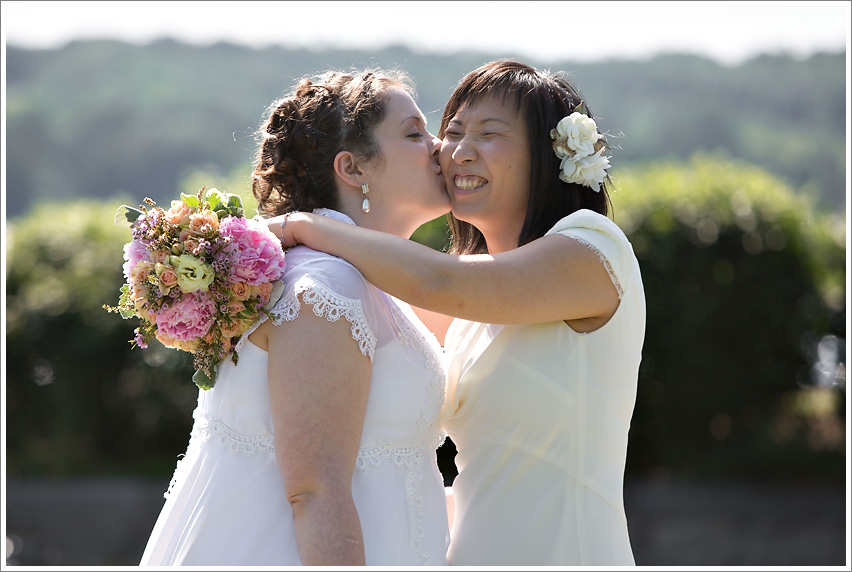 The reception was beautifully appointed with lovely old books, candles and old vases and such. It really fit the feel of the room with all the dark wood.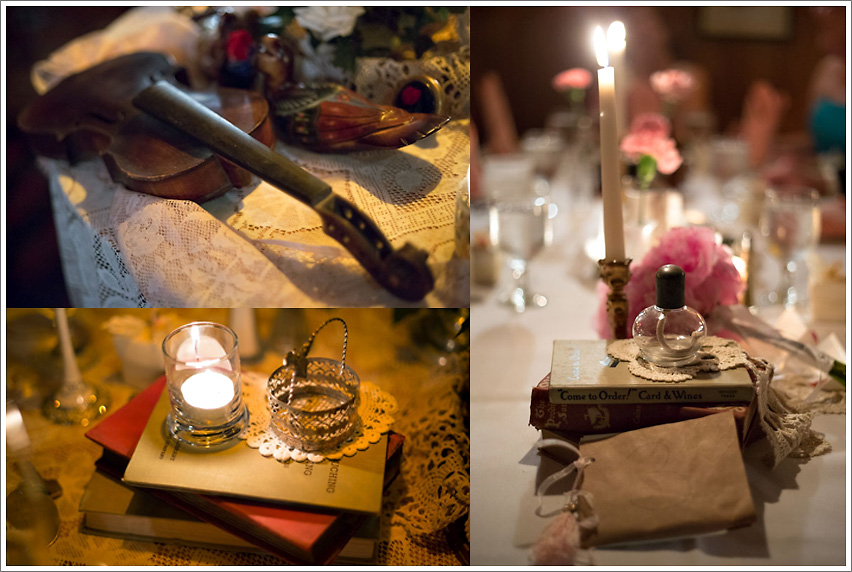 Their cake was gorrrrgeous and smelled unbelievably good while I was shooting it. They're lucky I didn't steal a layer.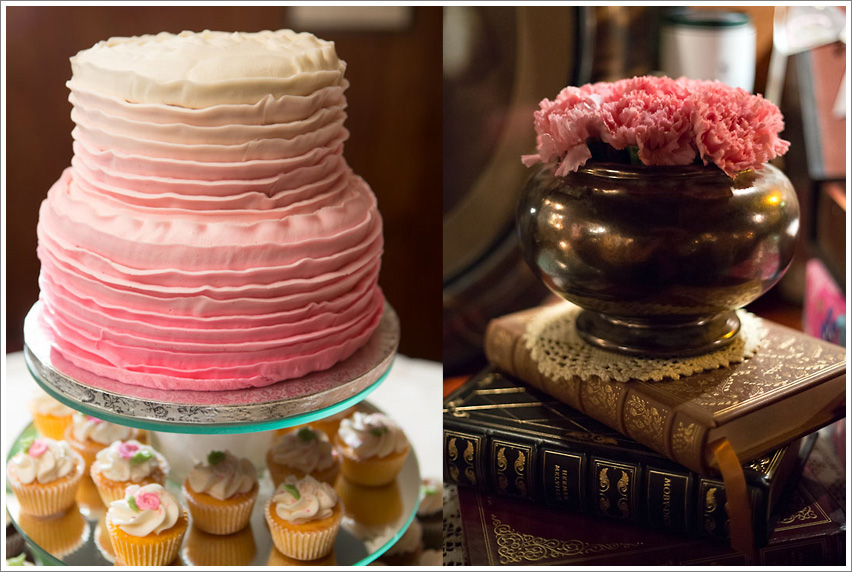 In lieu of favors, donations were made to the Human Rights Campaign so I thought the magnets were a perfect backdrop for Kristen and Heather's rings.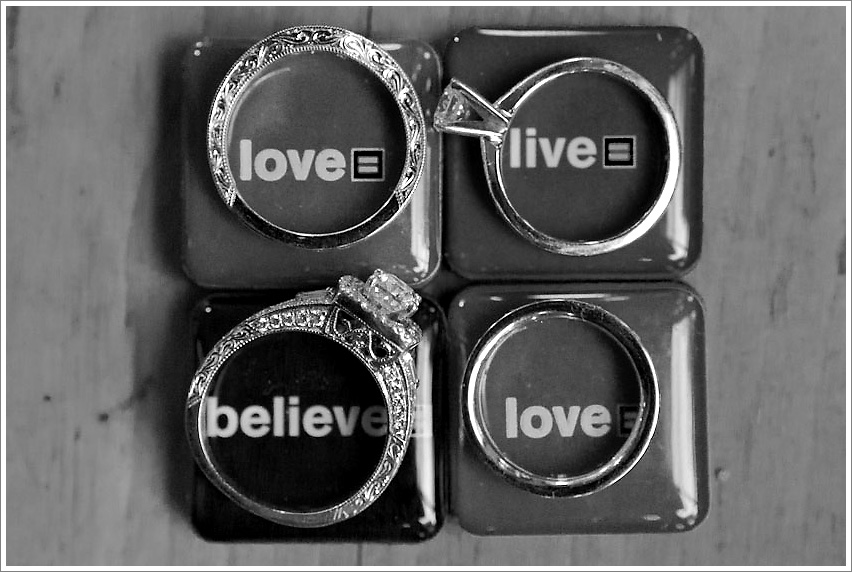 Once the reception got underway, the bridal party had this insane, hilarious, ten minute dance routine which included a reenactment of Kristen and Heather's engagement!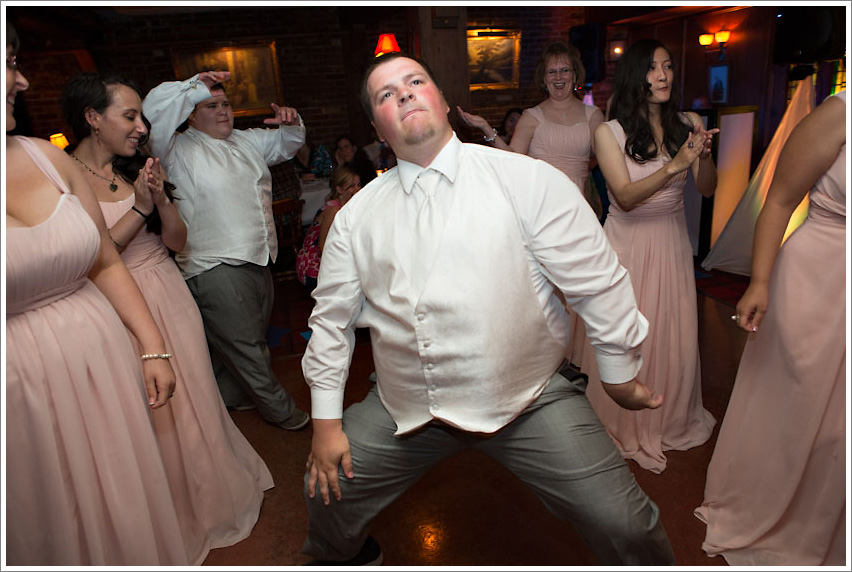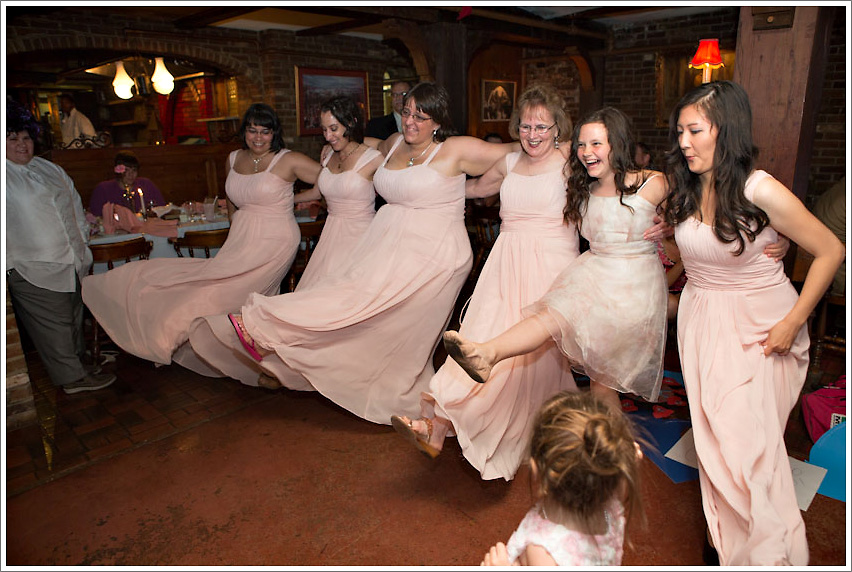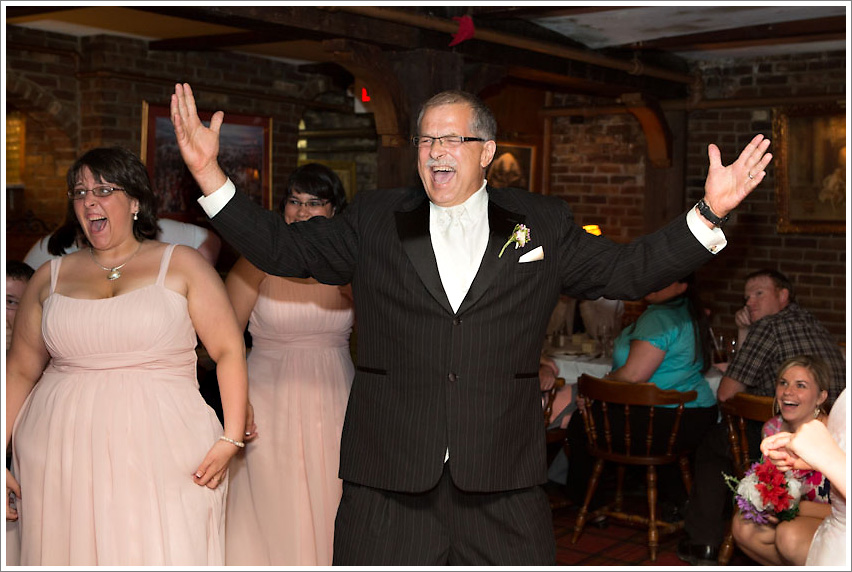 HA!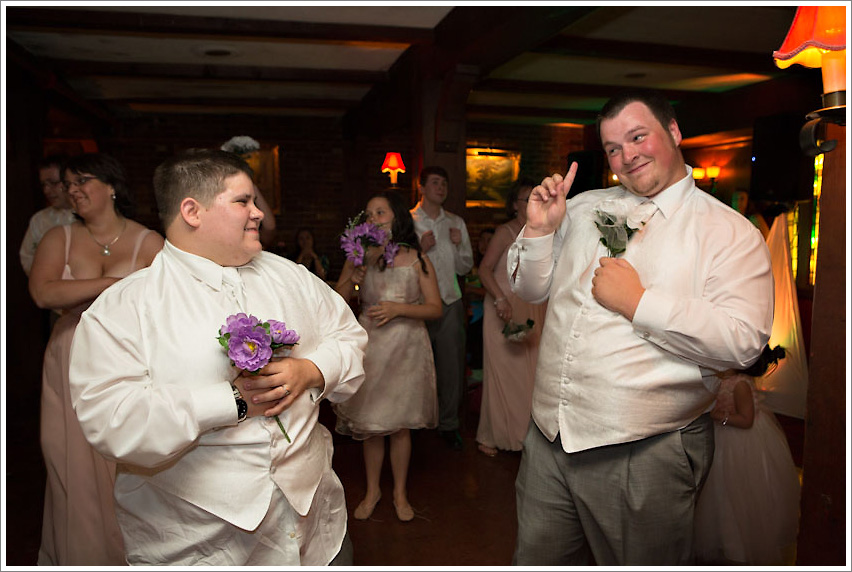 Heather and Kristen's reactions: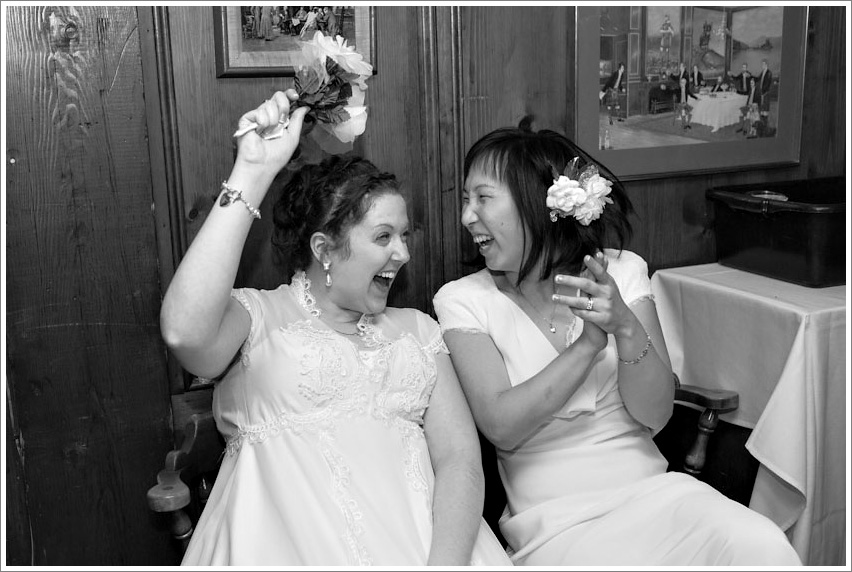 Loved this moment during Heather's dance with her dad.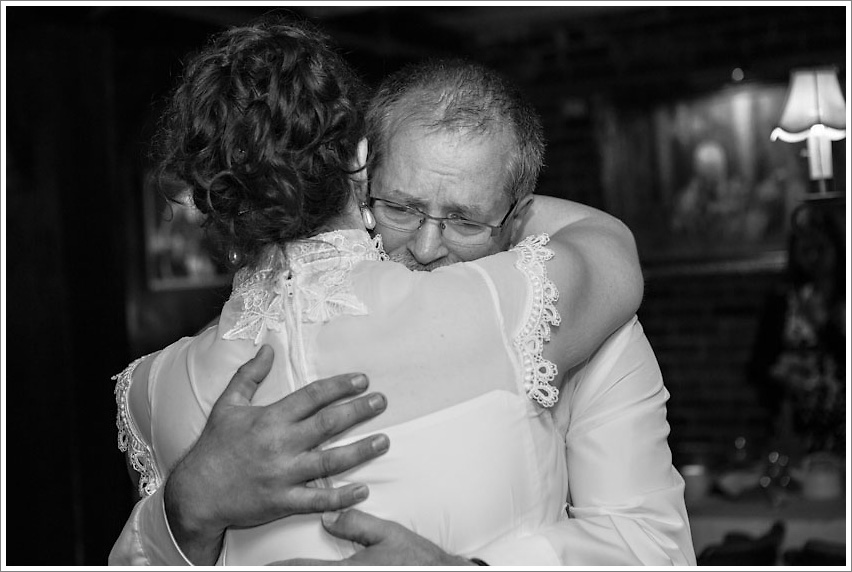 And the party continues!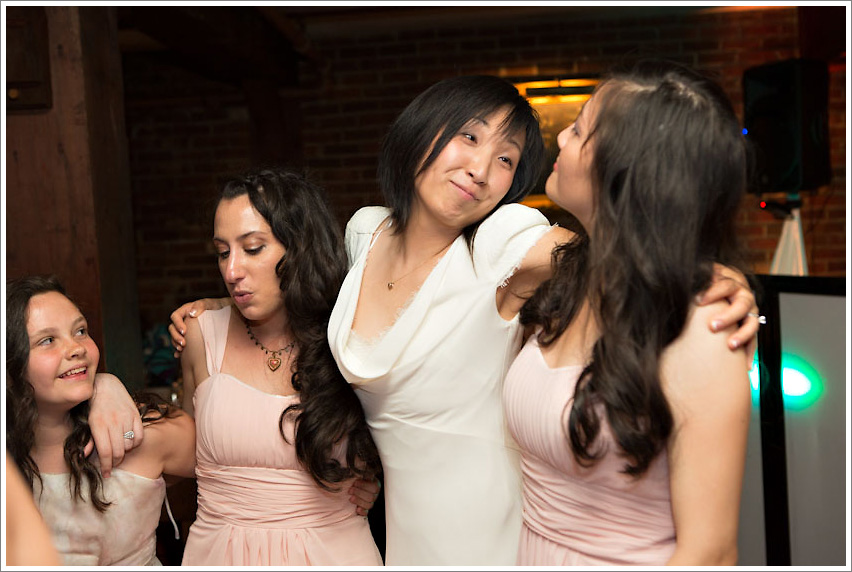 Tonight's MVP was a very easy decision. Heather's brother Travis was king of the dance floor, no question.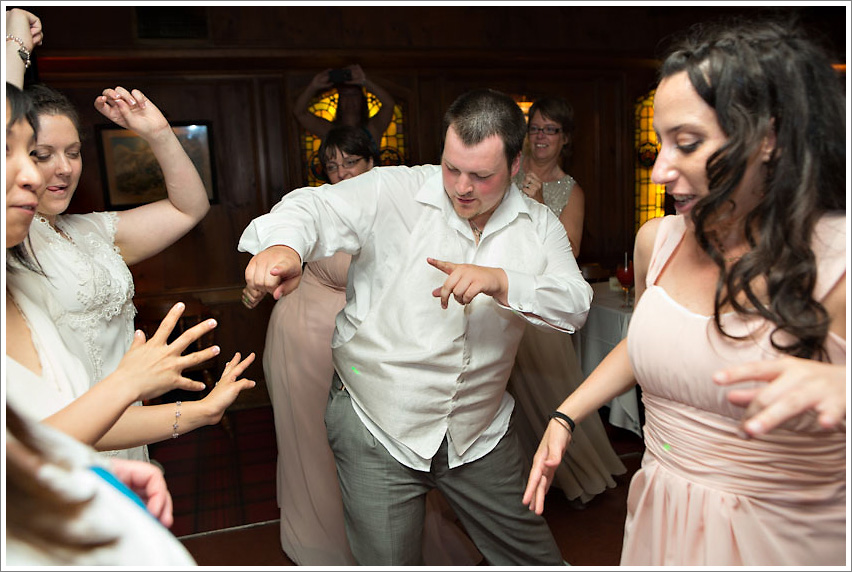 😀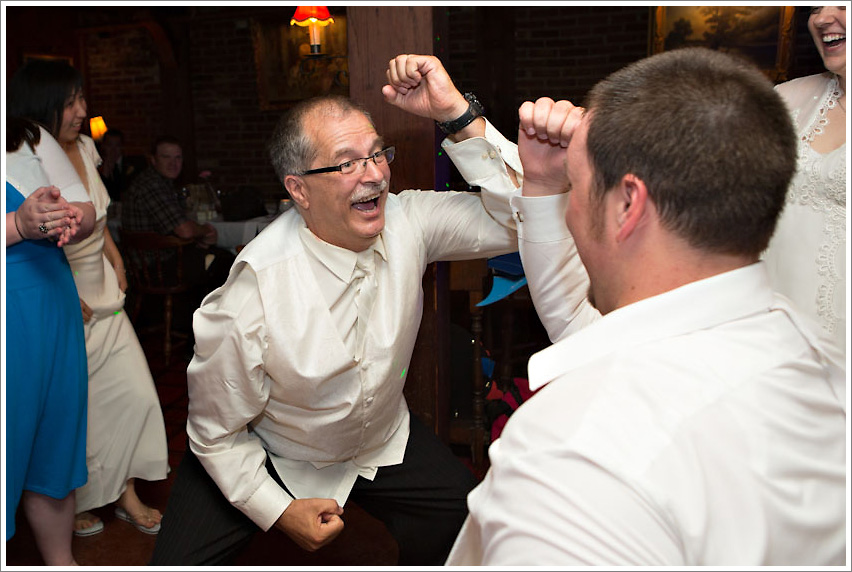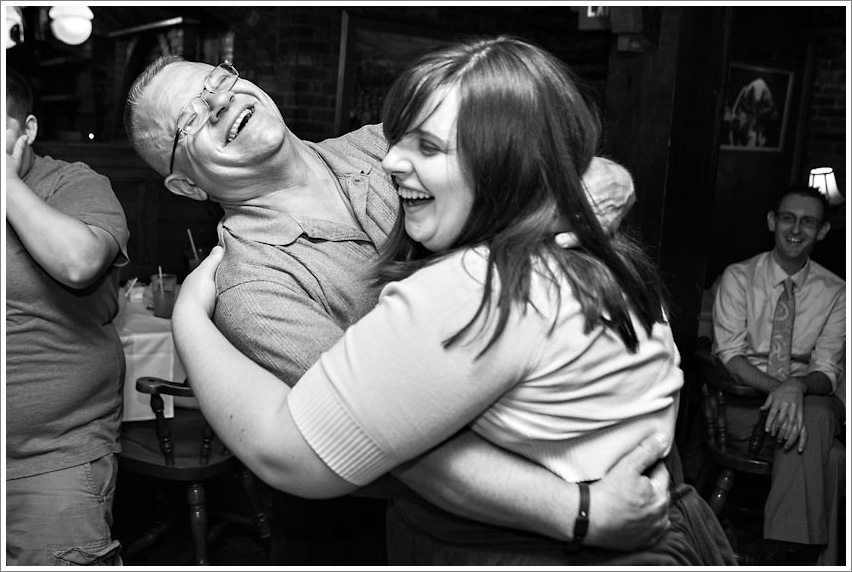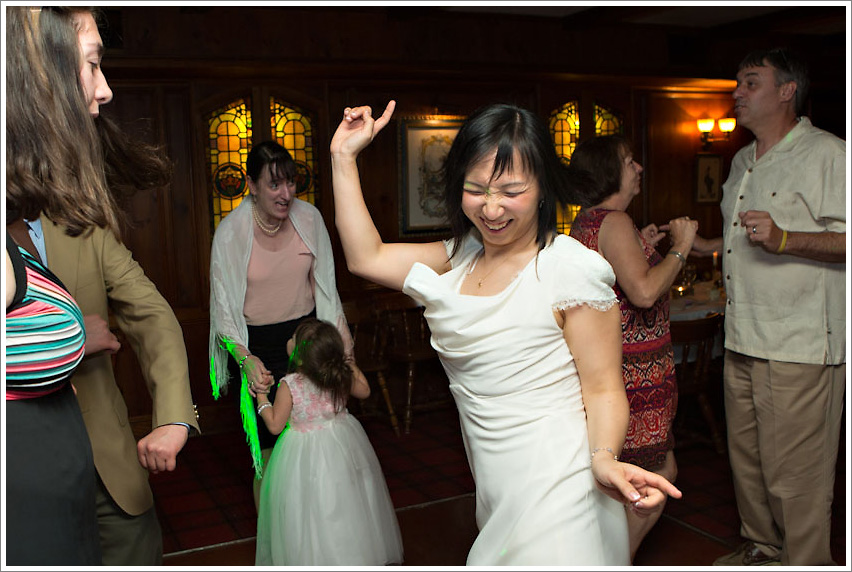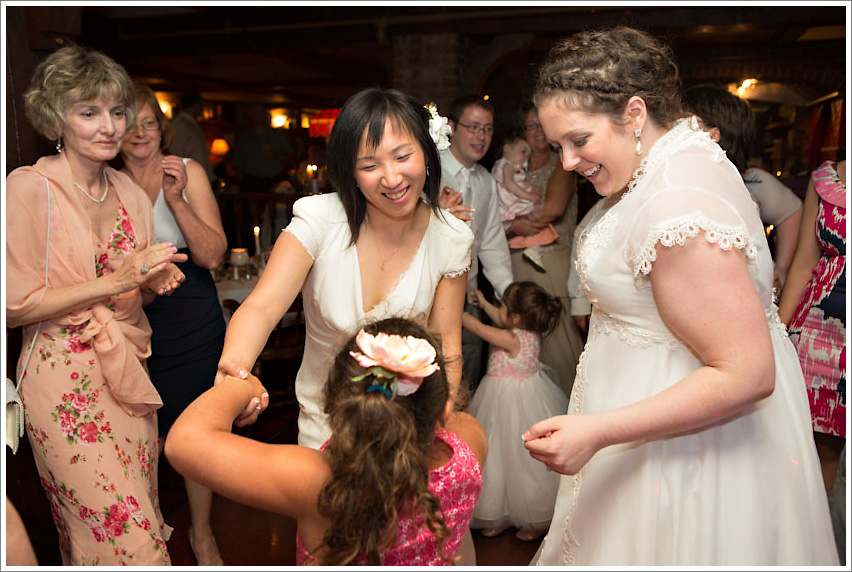 Thanks so much for having me Heather and Kristen, it was a pleasure! Congratulations!!