What a week it has been... I've been struggling with one of the programs I use to view and sort images (again), which made picking images for this post really difficult. I have a feeling when I get the new program on Friday I'm going to find a lot of images I wish I'd included!
I was very excited for Krystle and Tim's wedding, I met Krystle and her maid of honor, Brooke earlier this year to talk about wedding plans and they are both so sweet! Krystle's wedding was held on the family farm in Pittsford, and I was looking forward to seeing it and meeting her family. The road they live on is named after them! And they have horses, which is always a win for me. 🙂
I met Krystle and Brooke at Shear Ego in Pittsford, and just after I arrived it started pouring. Pouring. You could hear the rain pounding over all the chatter and hair dryers, and the thunder sounded like fake movie thunder... it looked like we were in the middle of a hurricane, and I half expected to look out the window and see some poor bedraggled weather reporter standing there in a slicker getting blown over. Krystle just laughed and shrugged, and we talked about how excited she was to see Tim since he had decided they wouldn't see or speak to eachother on the day of the wedding.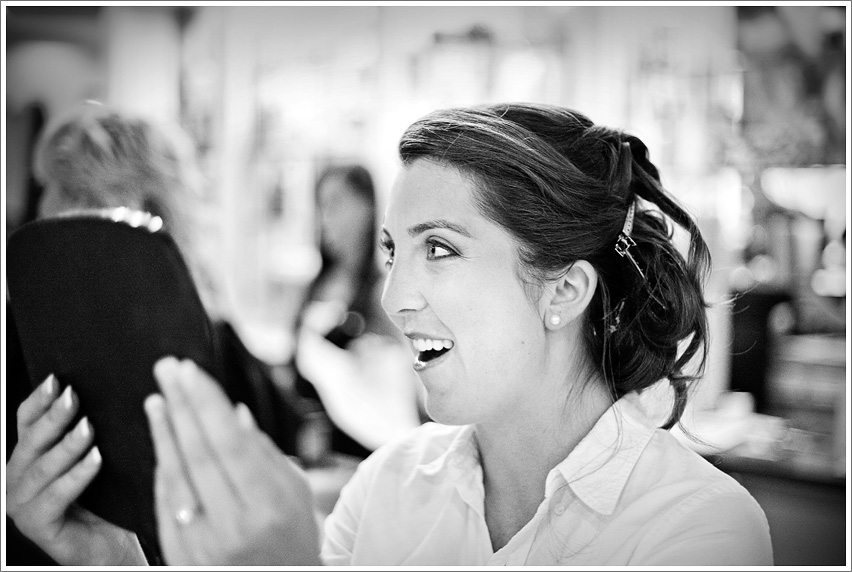 Krystle and Brooke are such great friends, it's fun to be around that kind of energy. 🙂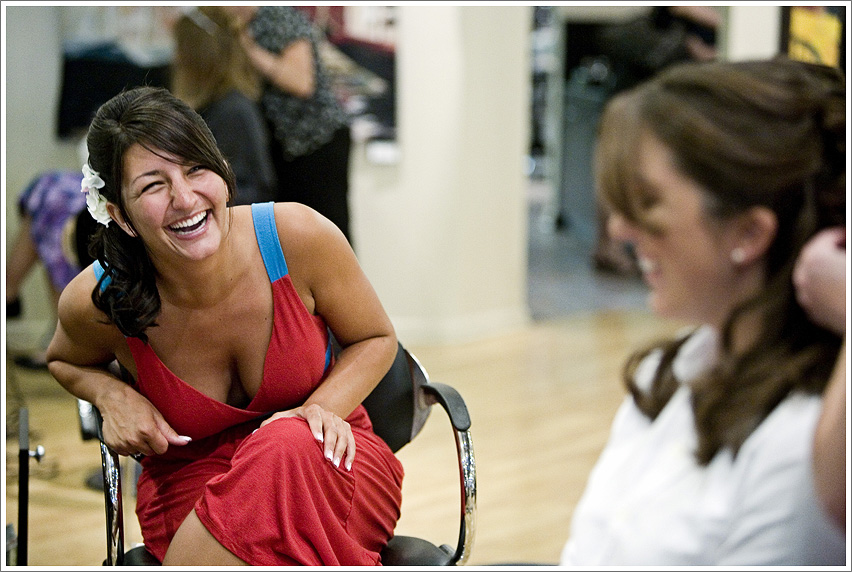 The families spent the morning glued to the weather radar, debating whether or not to move the ceremony under the tent. Unbelievably, it stopped raining at about 2:45 for the 3:15 ceremony. I have never seen weather like that clear up so quickly in this area... it was like island weather! This might be one of my favorite walking-down-the-aisle moments.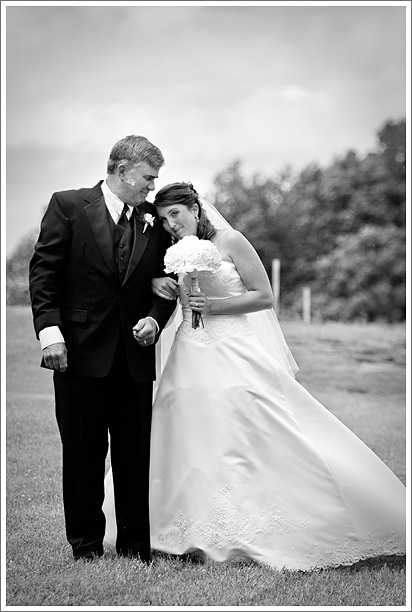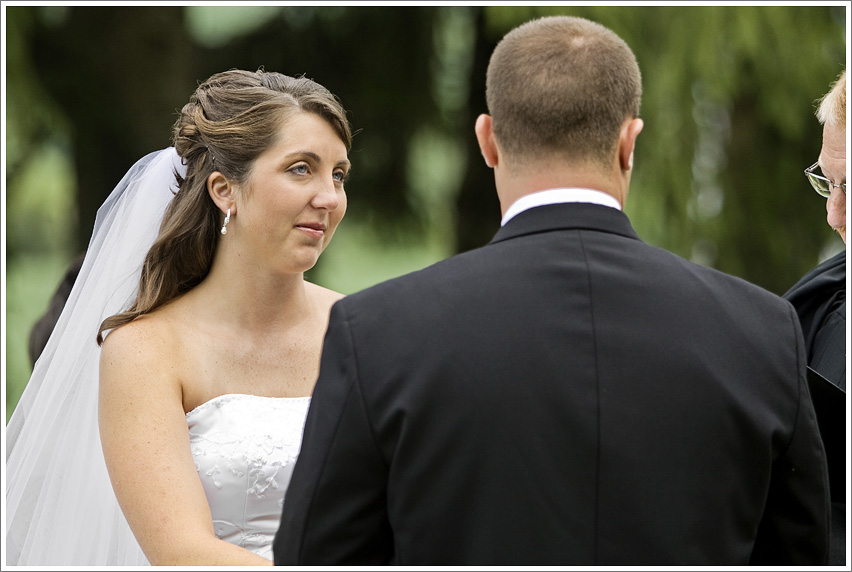 🙂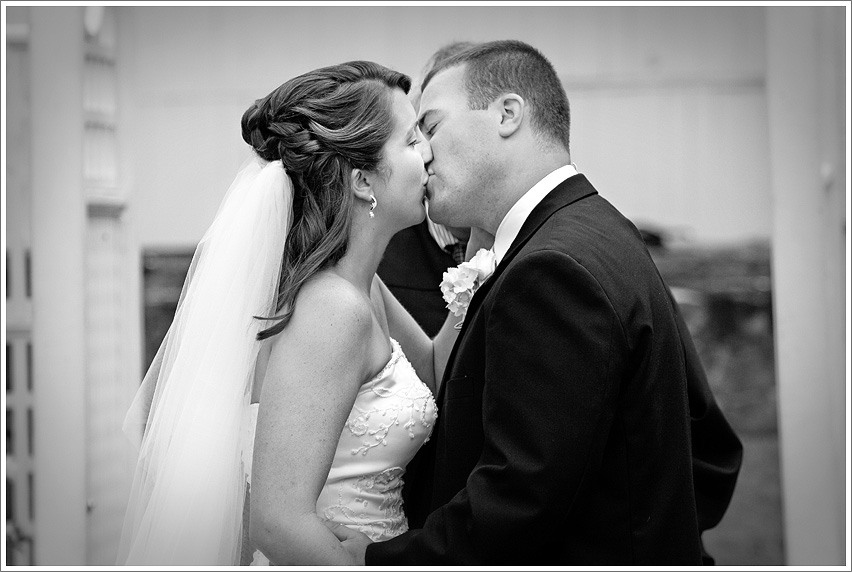 Love this ring shot!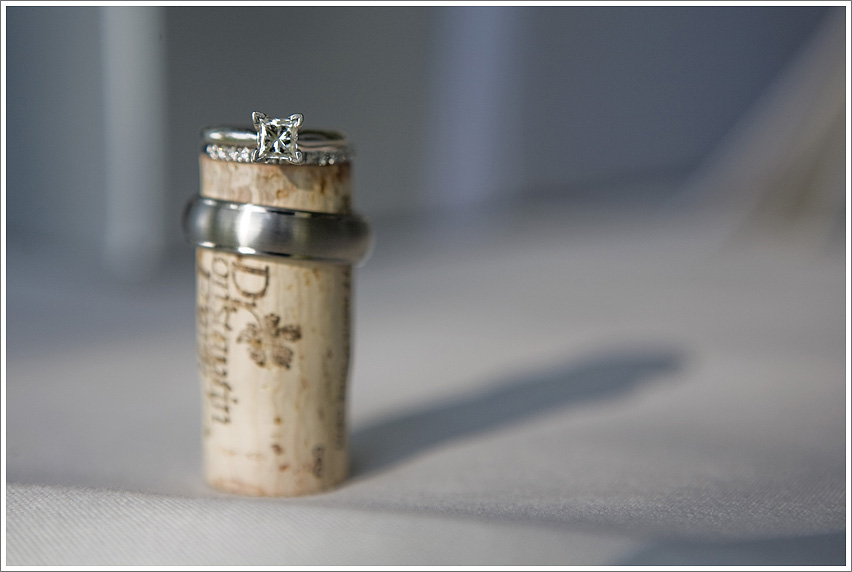 And cool centerpieces by Essential Element.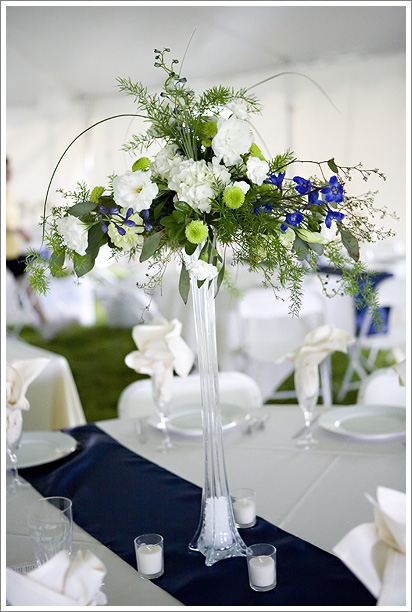 Krystle's dad reminds me a lot of my dad (he offered to shoot anyone who tried to mess with our cars when I was hesitant to leave my keys in my car... I think they are kindred spirits!) ... kind of like John Wayne, but with a soft spot. 🙂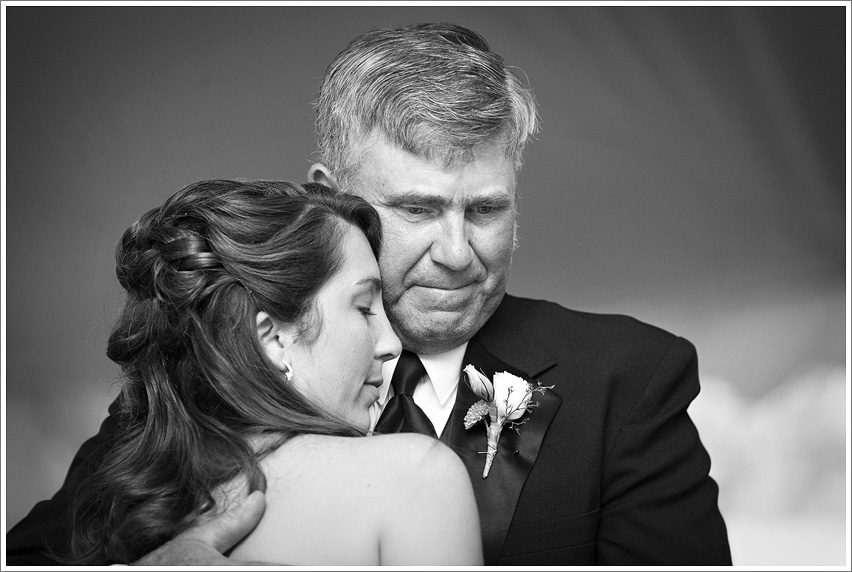 Love the perfect tear... Krystle is a "pretty crier."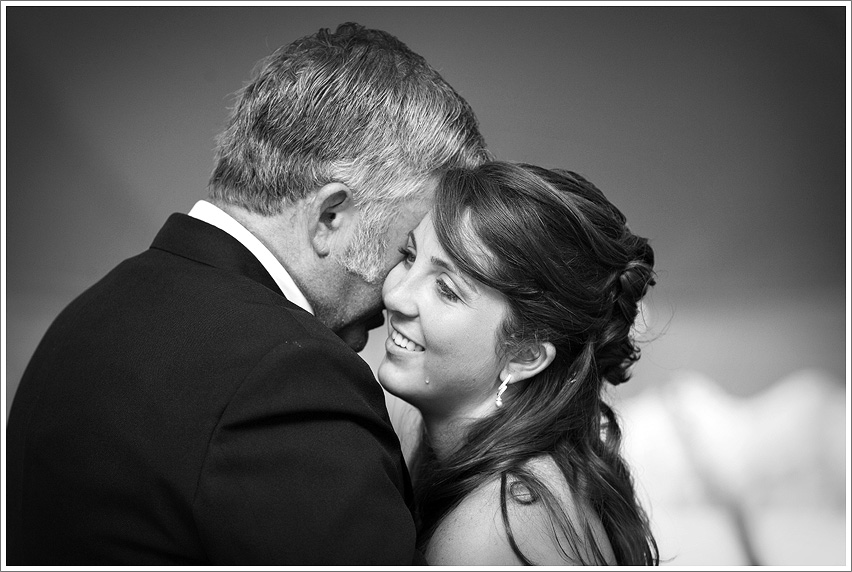 Tim and his roommate used to sing that song-that-was-in-every-movie-preview-ever ("I'm not gonna write you a love song, la la" I don't know who sings it or what it's called) in the morning before heading off to classes, and it turned into an impromptu dance moment which was surprisingly well choreographed. 🙂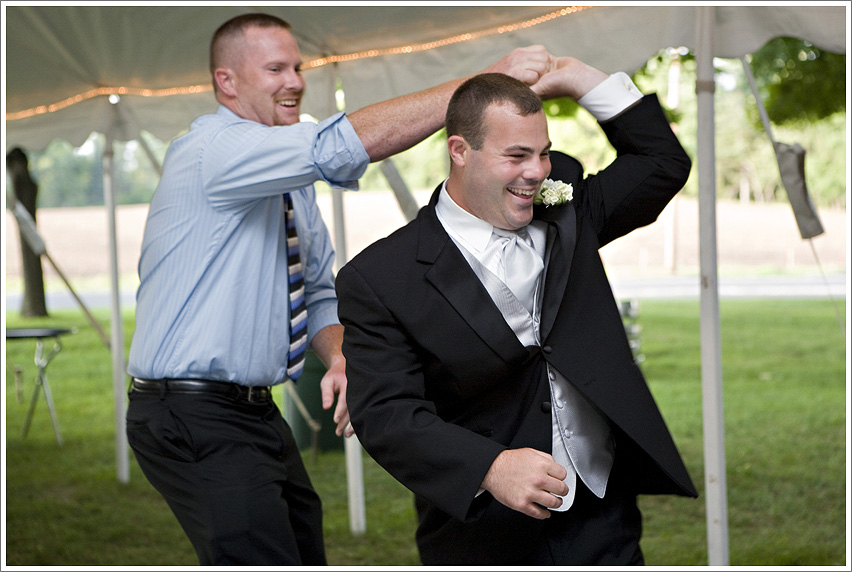 Breakin' it down!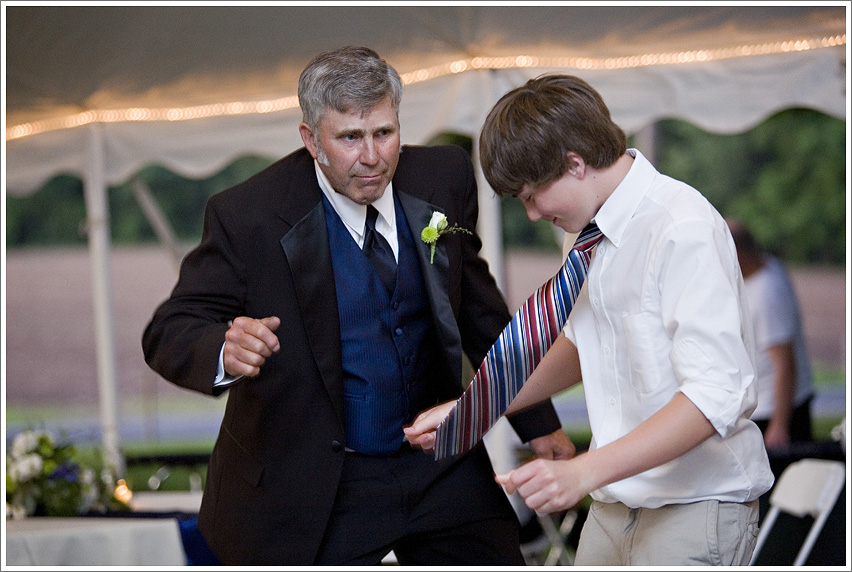 I'm not sure what was happening here, but the dismount was amazing!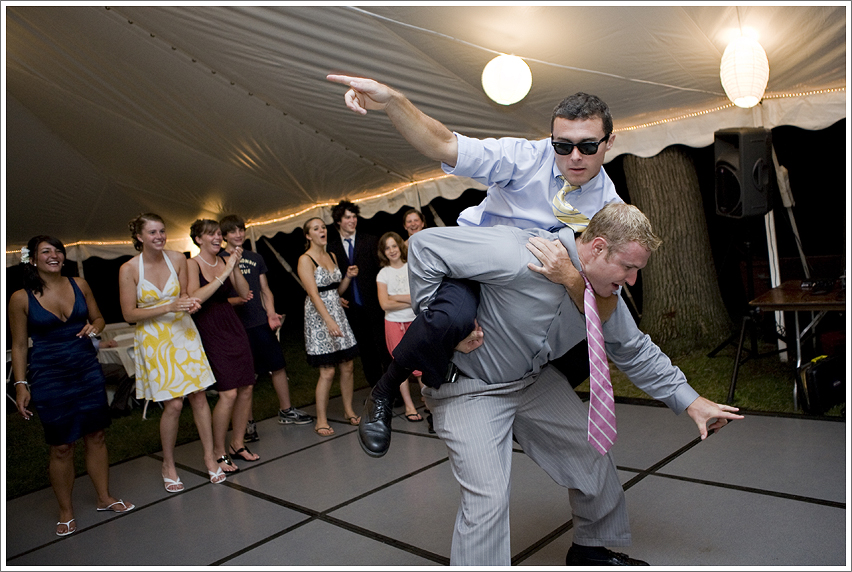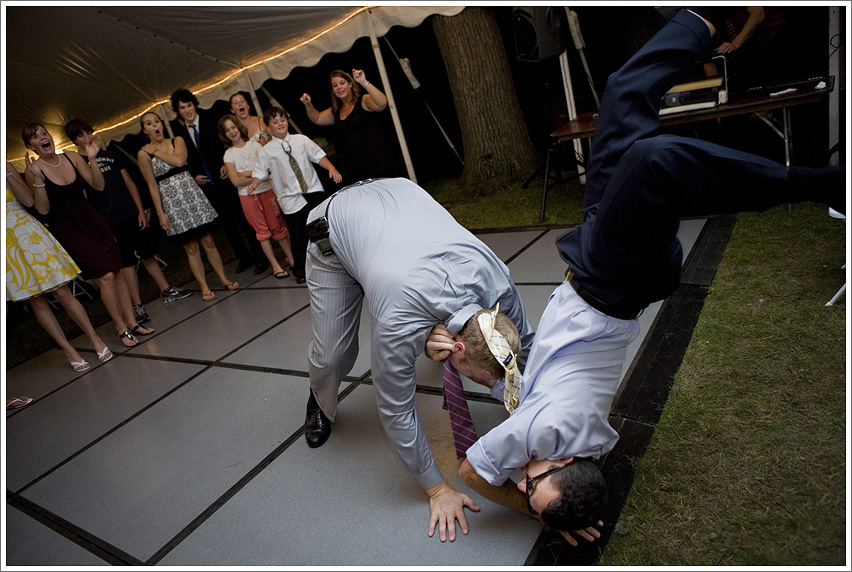 Of course we had to do some portraits around the farm!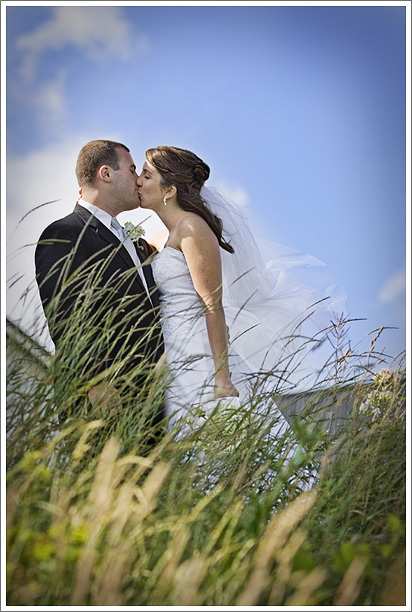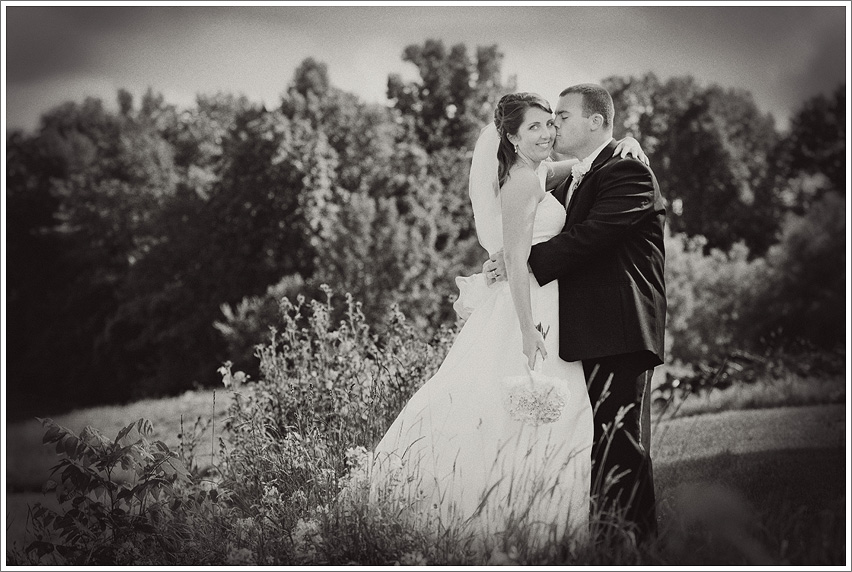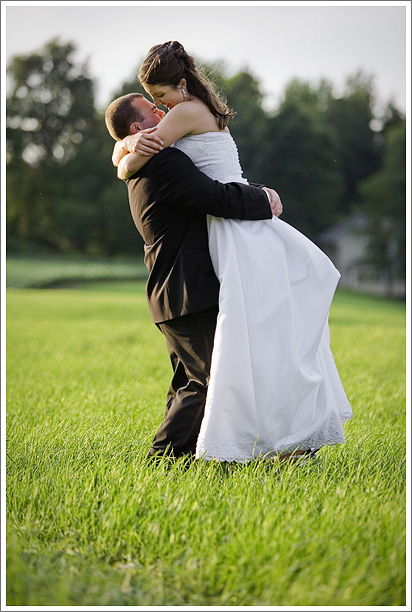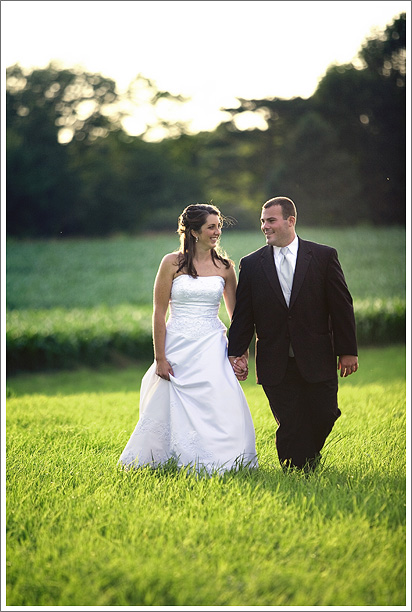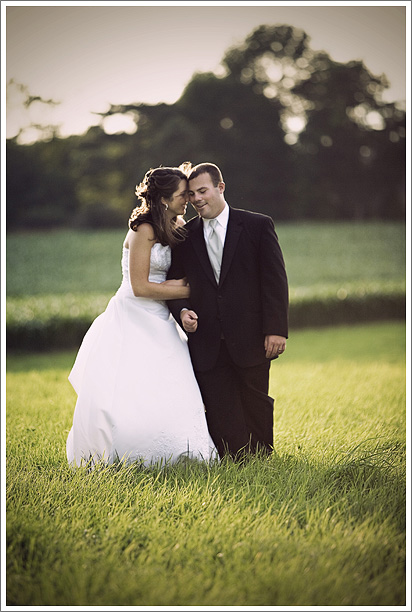 I had to go for this one when I saw the blue sky... reminds me of one of the shots on my site that gets the most feedback! 🙂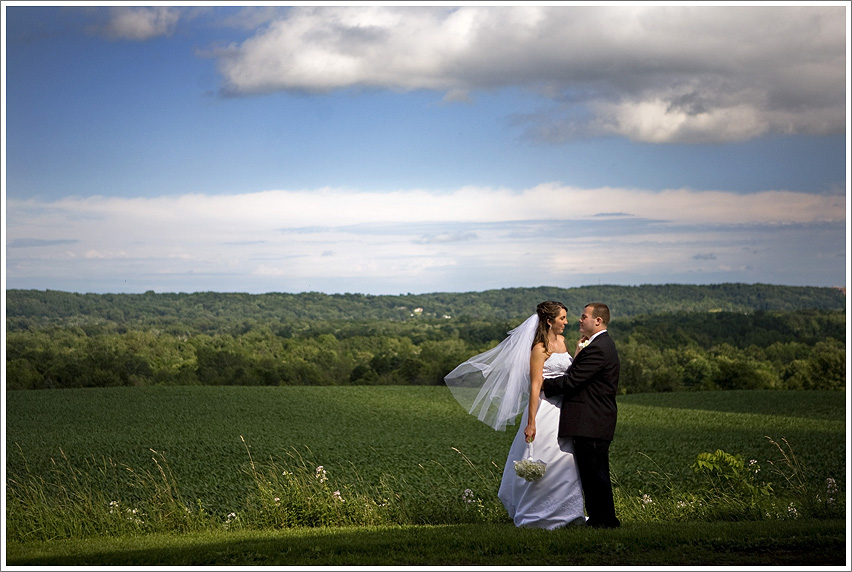 As a final surprise, Krystle and Tim had fireworks planned... it was quite a show! Plus we had some cool heat lightning. It was like a dance off between mother nature and gunpowder!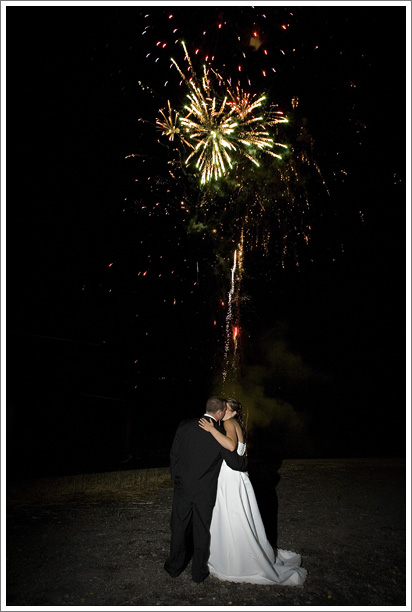 Favorite!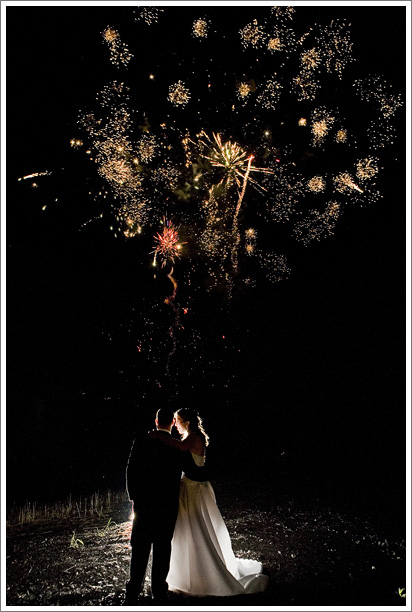 Krystle and Tim, it was an honor to spend the day with you guys, your friends and families- thank you for having me!