Melissa and Dave have known each other since grade school... Melissa's parents' house is a 5 minute drive from Dave's parents' lake house. (I really hope I deployed all those apostrophes properly.) They were long time friends and even went to prom together, but didn't start dating until a few years ago! I loved hearing all their family and friends talk about how perfectly they balance each other out, and I could definitely see it at the wedding... I can't believe it took so long for them to get together! They are just perfect for each other!
I met the ladies at Melissa's parents' house, where the incredibly talented Erica Abdo was working her makeup magic!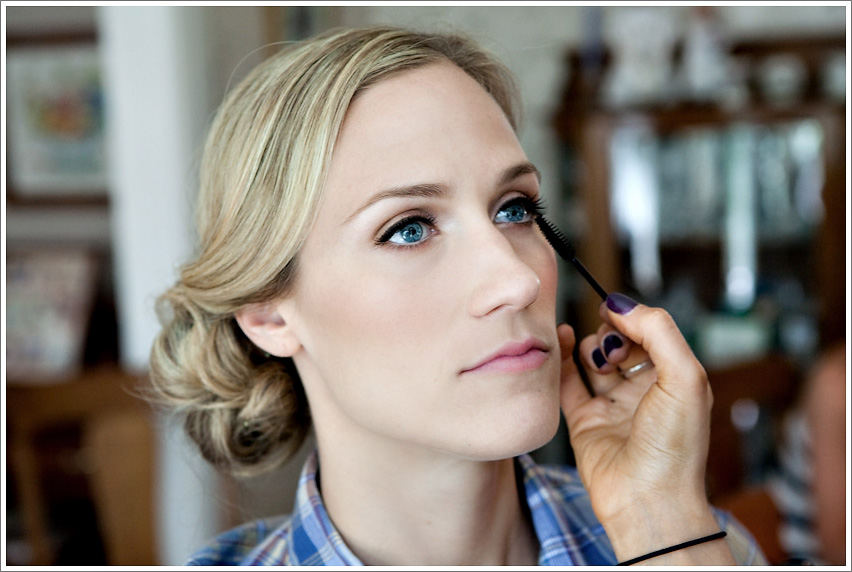 Anyone who has spent more than five minutes on the blog may notice that I'm obsessed with fun shoes for brides, Melissa did not disappoint with her gorgeous, sparkly Jimmy Choos.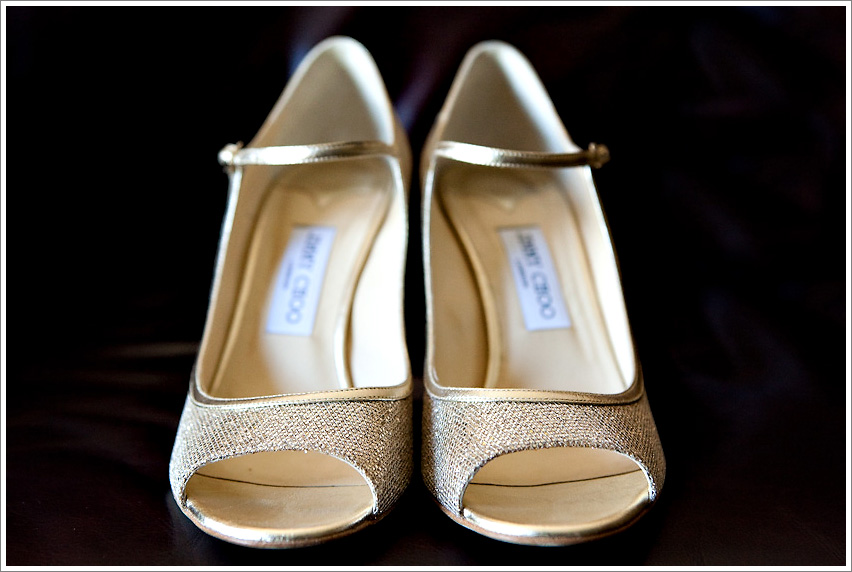 I love all of the ladies attending to our bride as she gets ready... makes me think of the romantic period!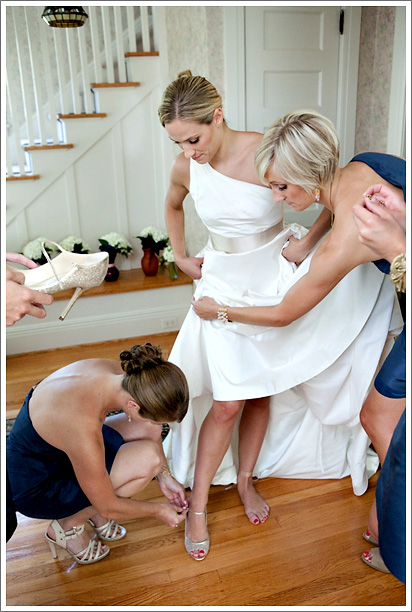 Look at this gorgeous girl!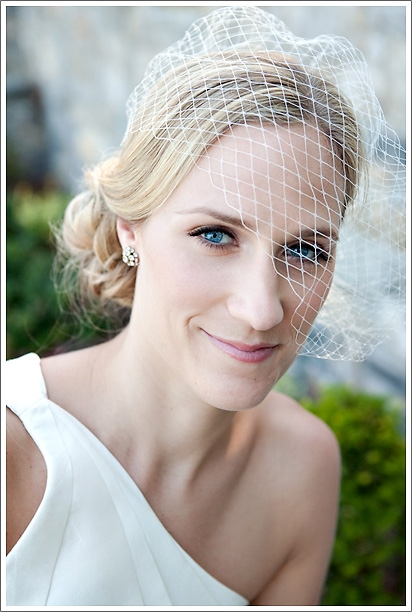 The ceremony was at St. Mary's of Lake, which is a beautiful church.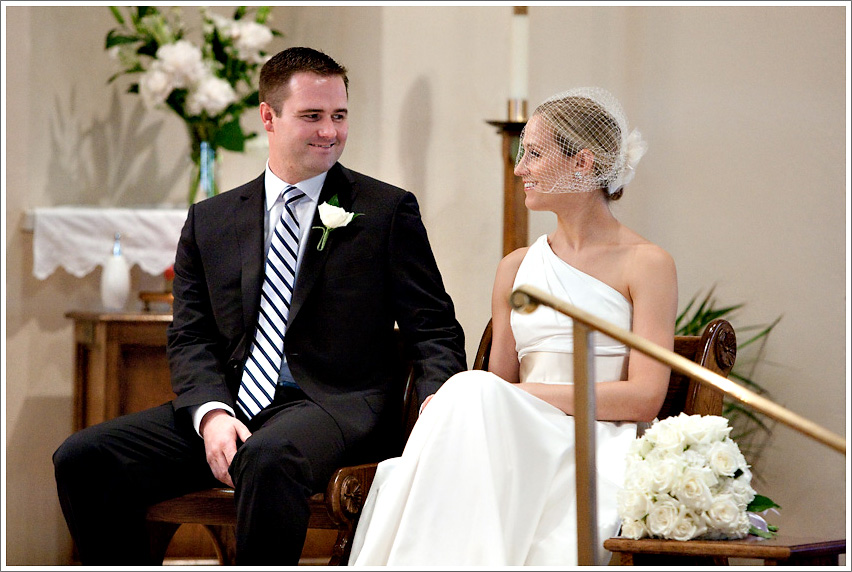 Yay!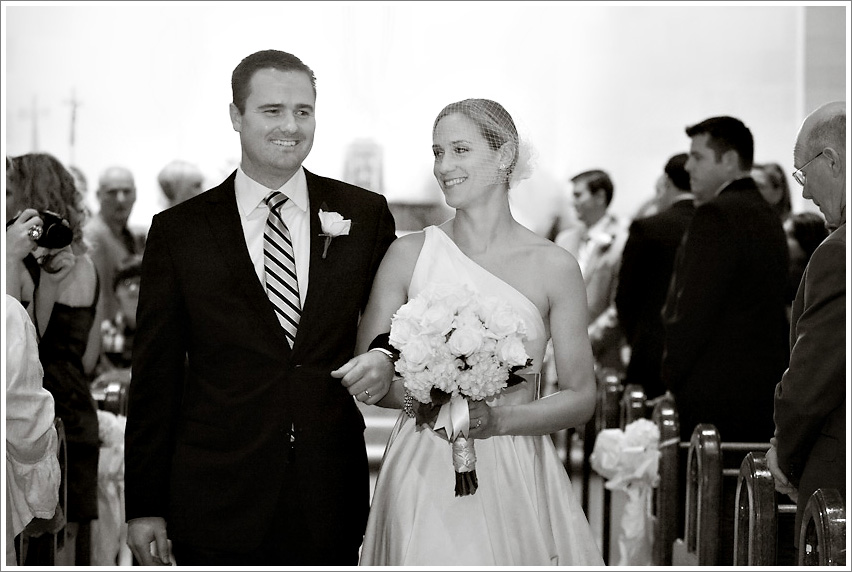 We went to the lake house for a while so the bridal party could hang out for a bit and we took a few photos as well. Everyone was really patient as I blasted them with the flash to balance out the super bright sun on the lake behind them! Thanks guys 🙂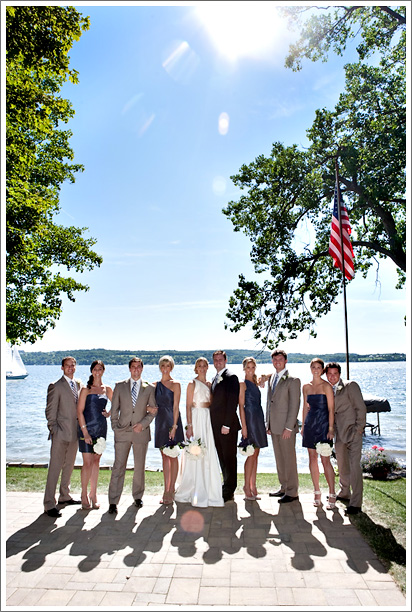 We also hit up the lakefront by the Sherwood Inn, where the reception was held. We had some sweet light filtering through the trees... mmm, pretty.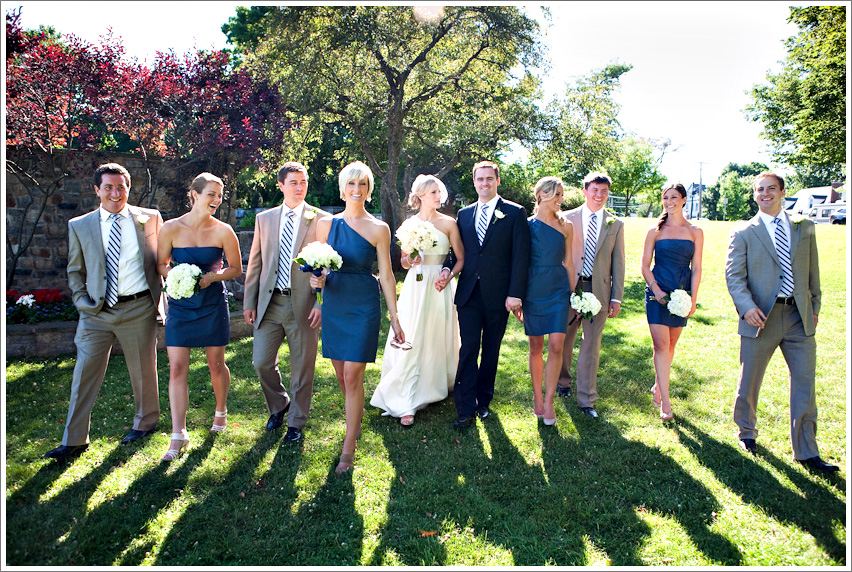 Portrait time... OMG backlit fountain!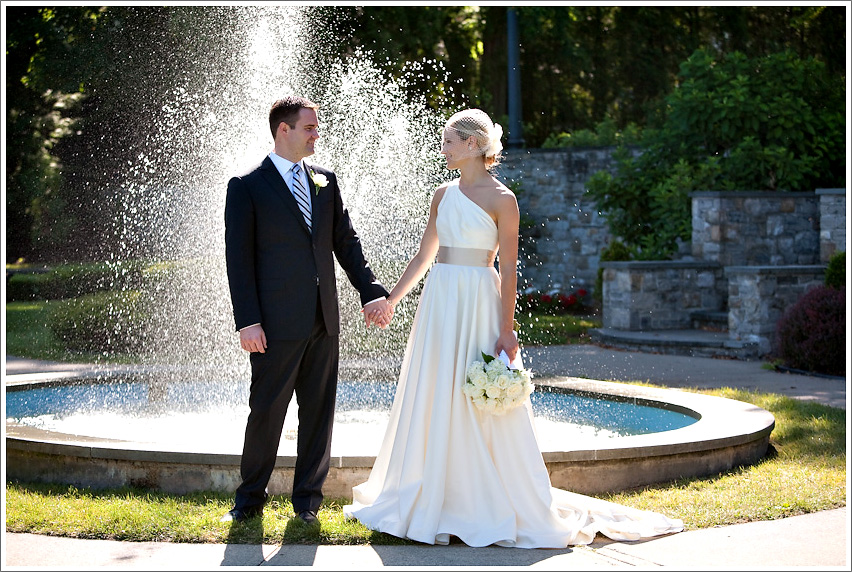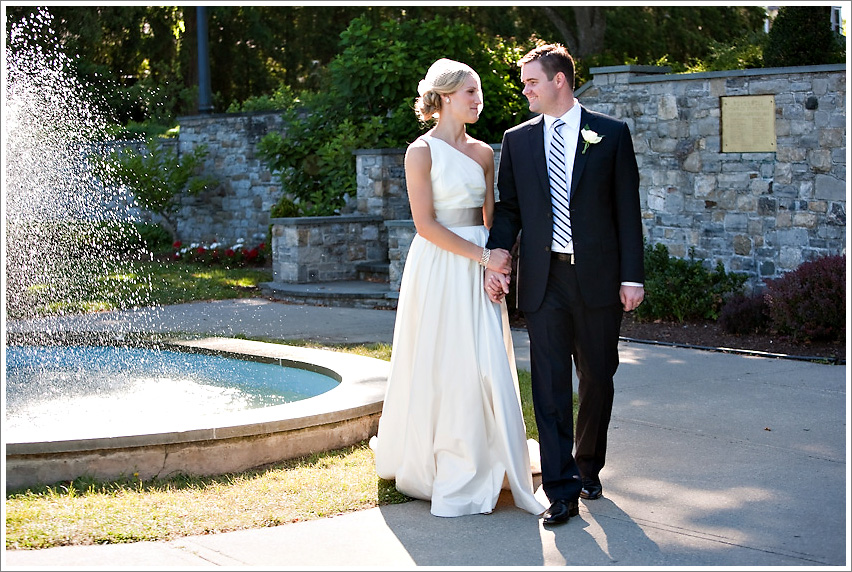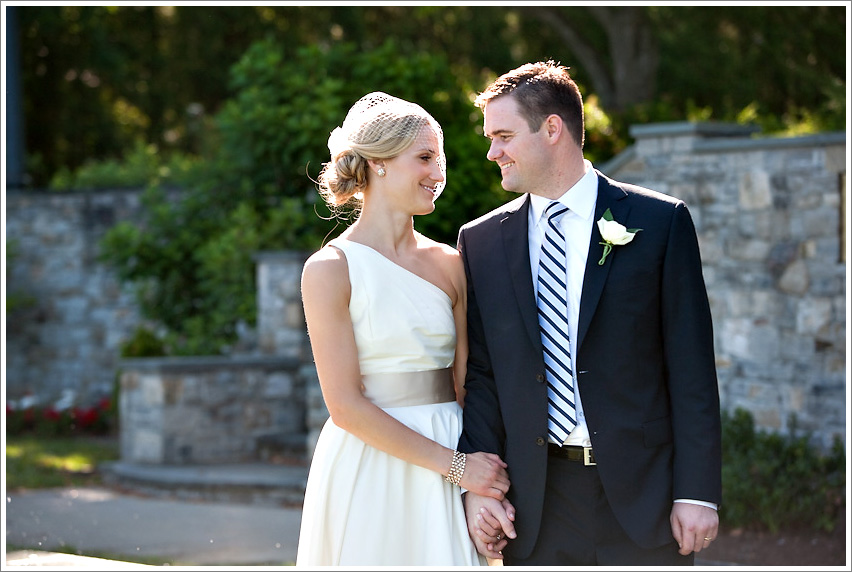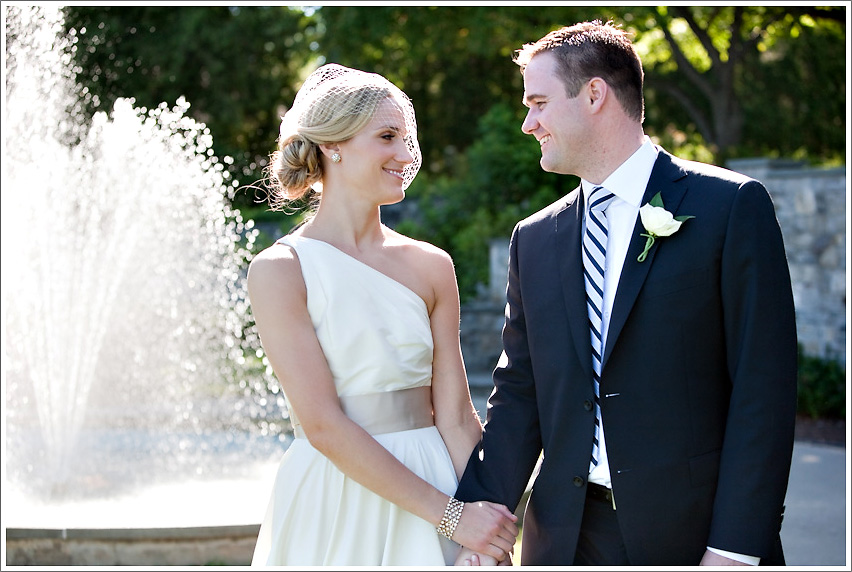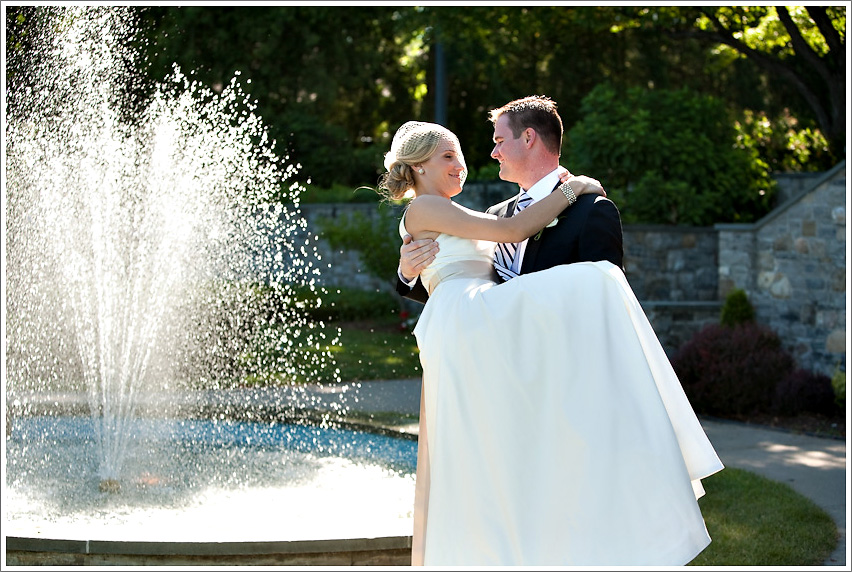 Melissa's dress is so, so stunning.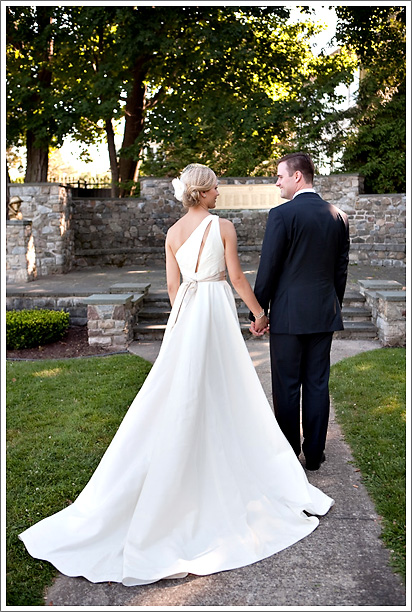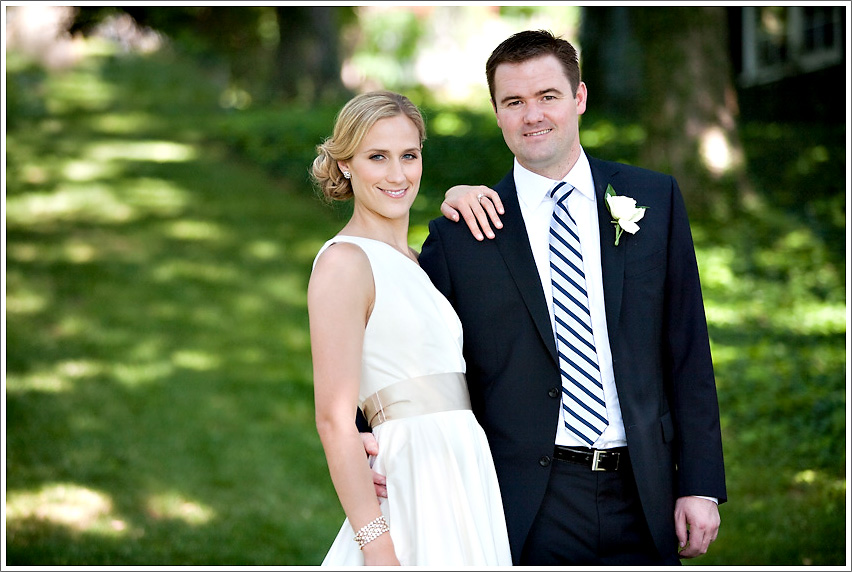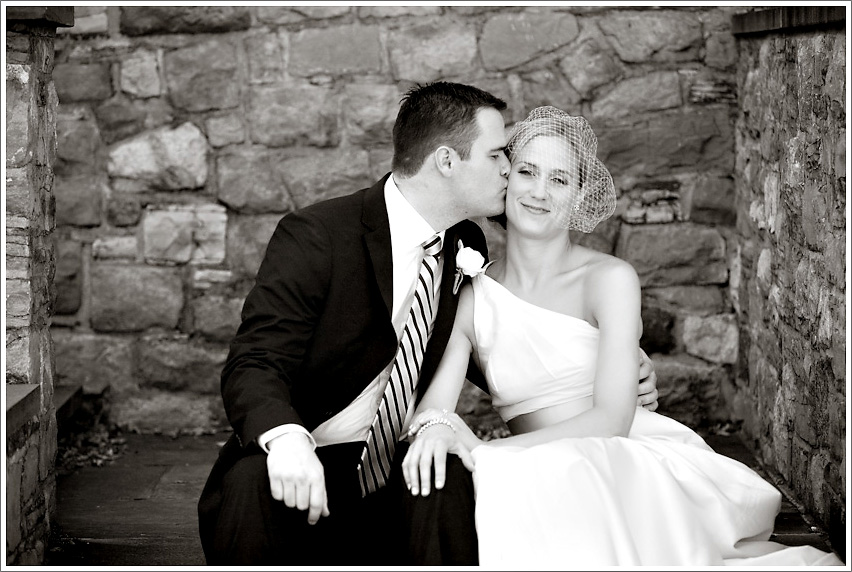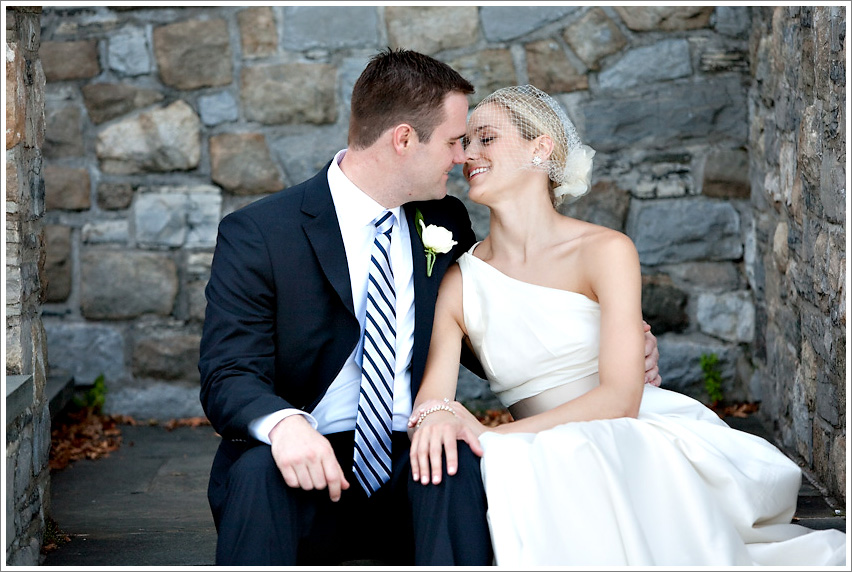 Oh yeah, the dress has pockets. Yessssssss!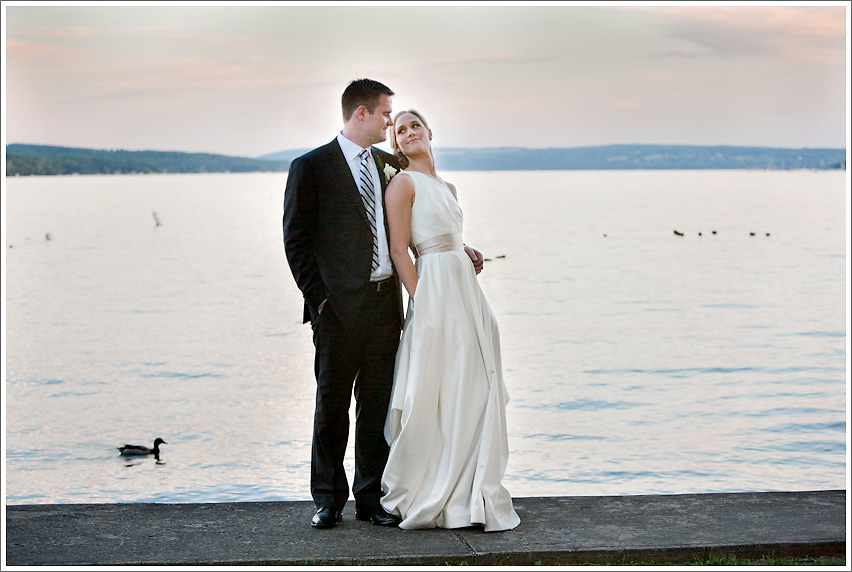 The party at the Sherwood was outstanding, thanks to the guys from Ormond Entertainment.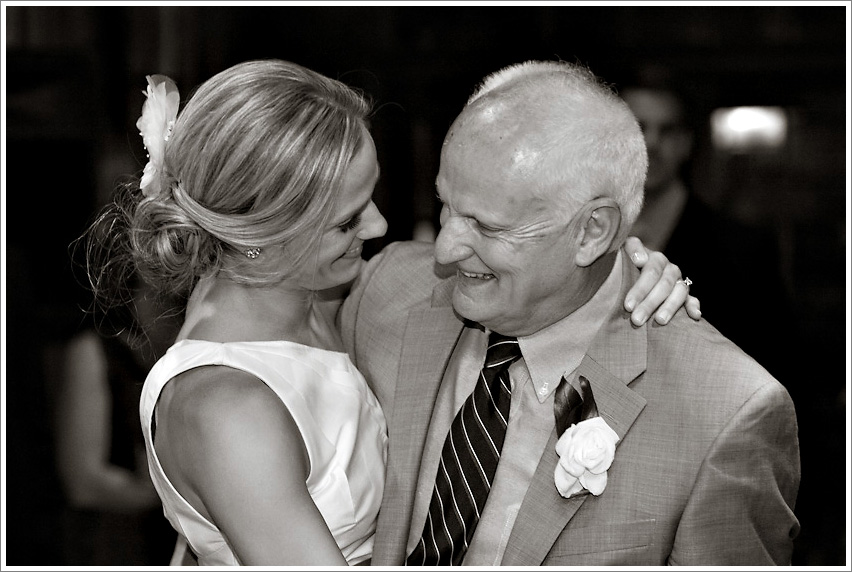 Wedding MVP of the week goes to Melissa's dad, on the left... he was rocking it out all night!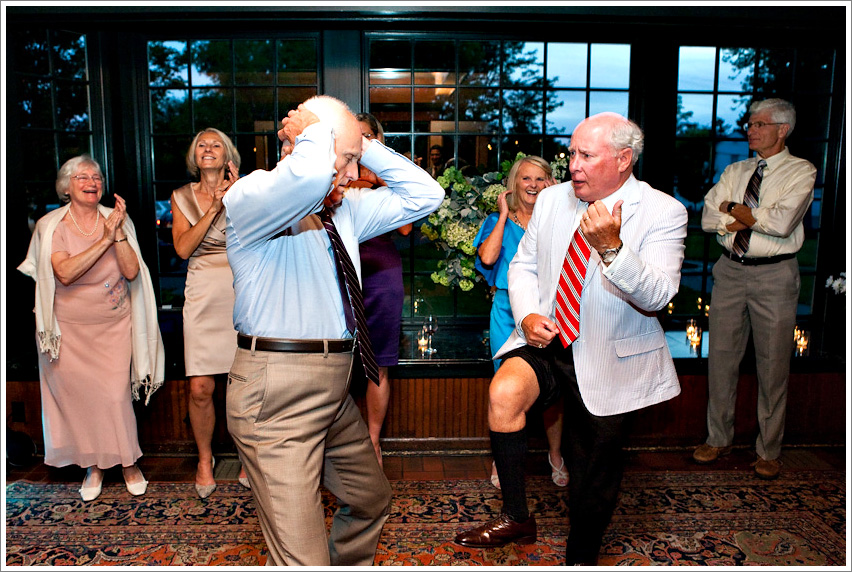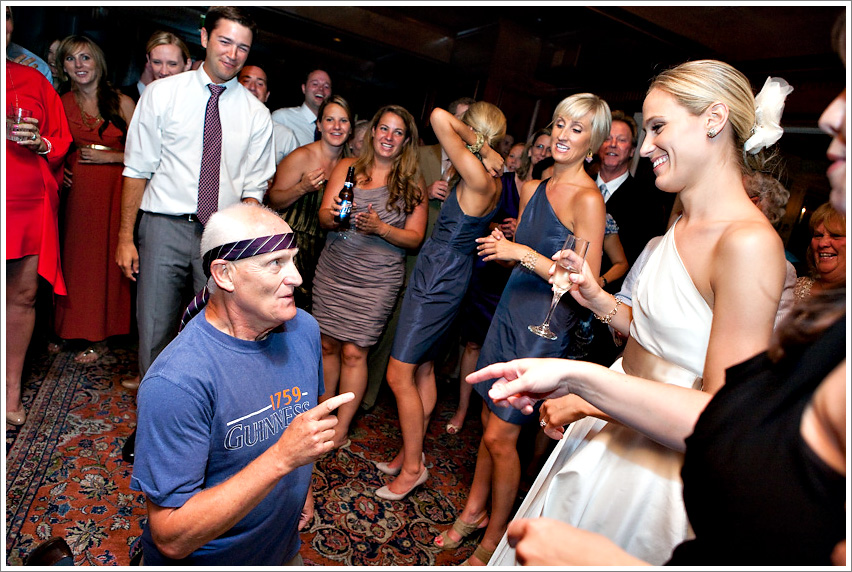 This is a shot of Dave trying to coax his dad out onto the dance floor as his dad sort of shrinks back into a potted plant... right when I took it, all I could think of was one of my all time favorite gifs of Homer backing into a shrub. I mean, it's perfect right?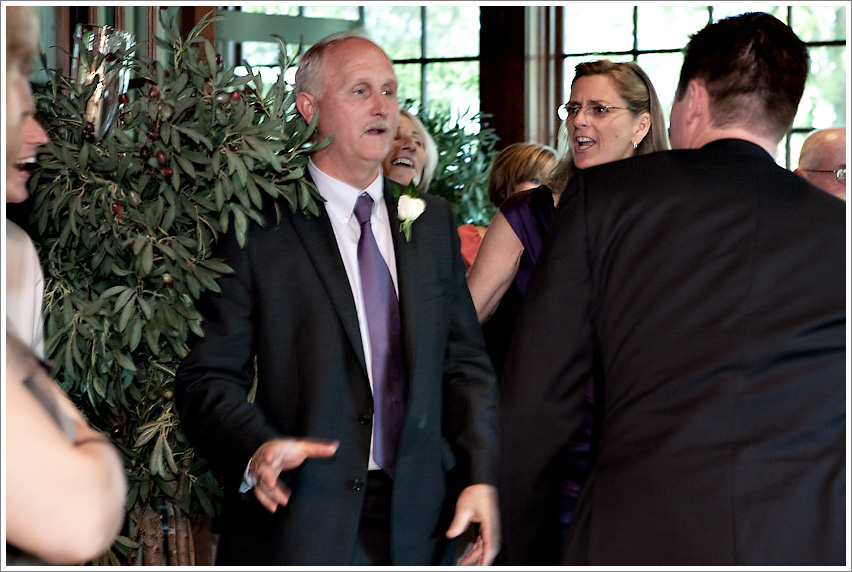 And this may be my all-time favorite dancing picture... perfect in every way! We can see both of their faces, got some flying Choos, I mean I couldn't ask for anything better. I don't even understand the physics of this move, but I love it.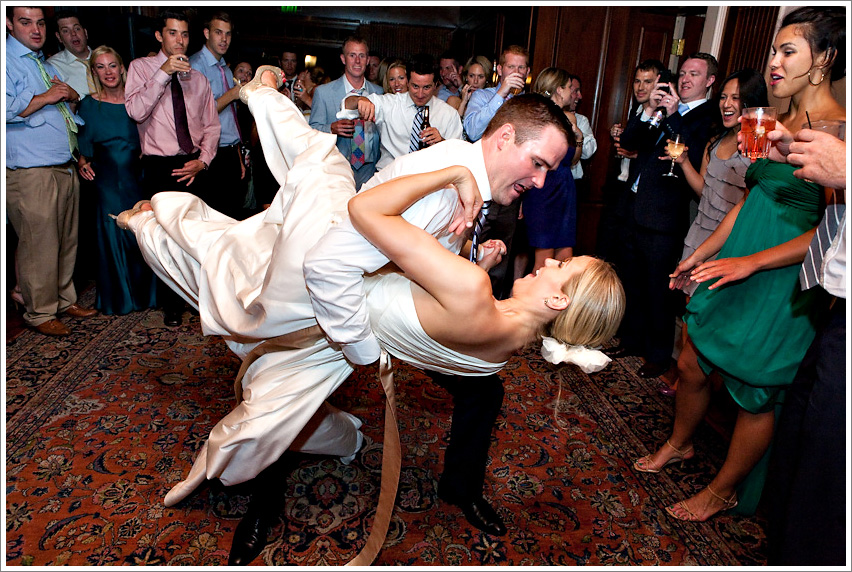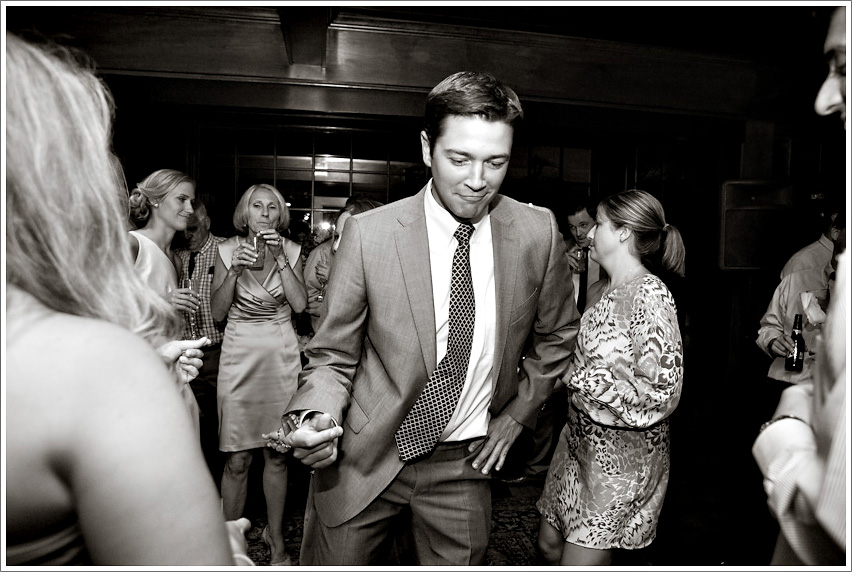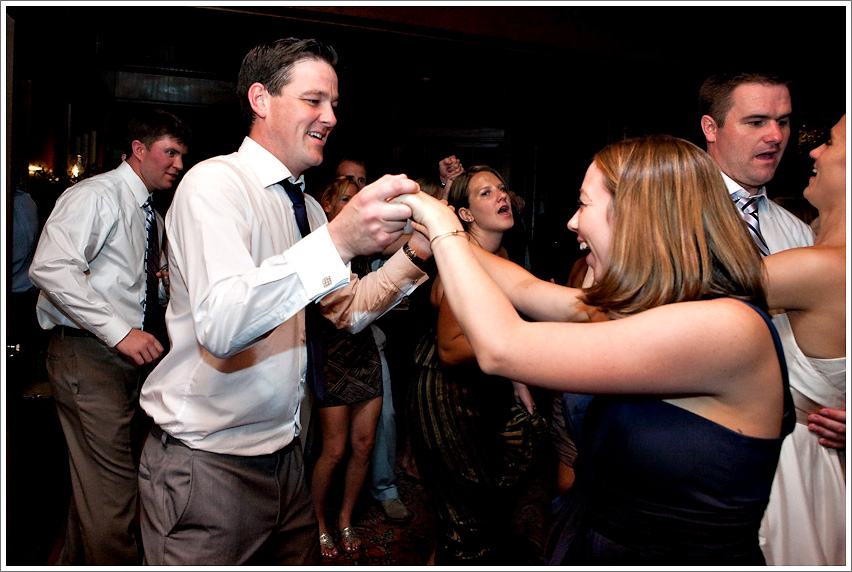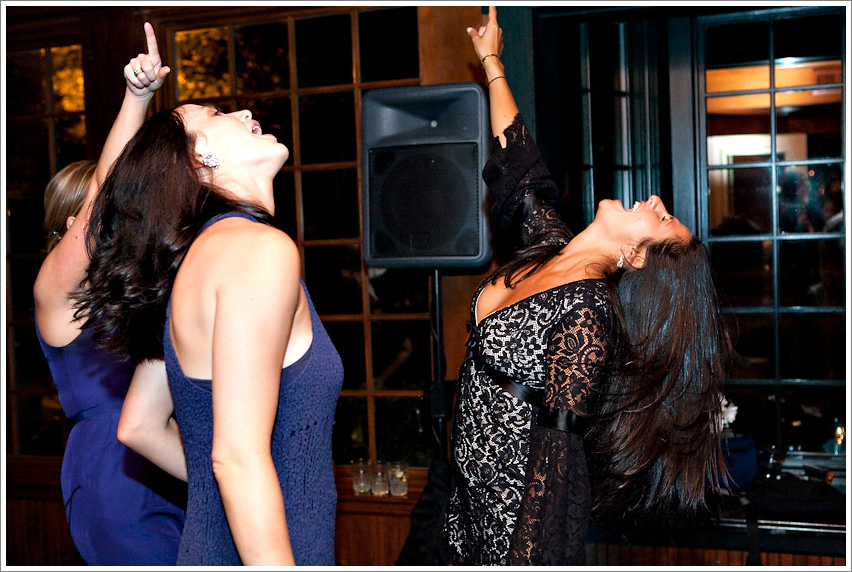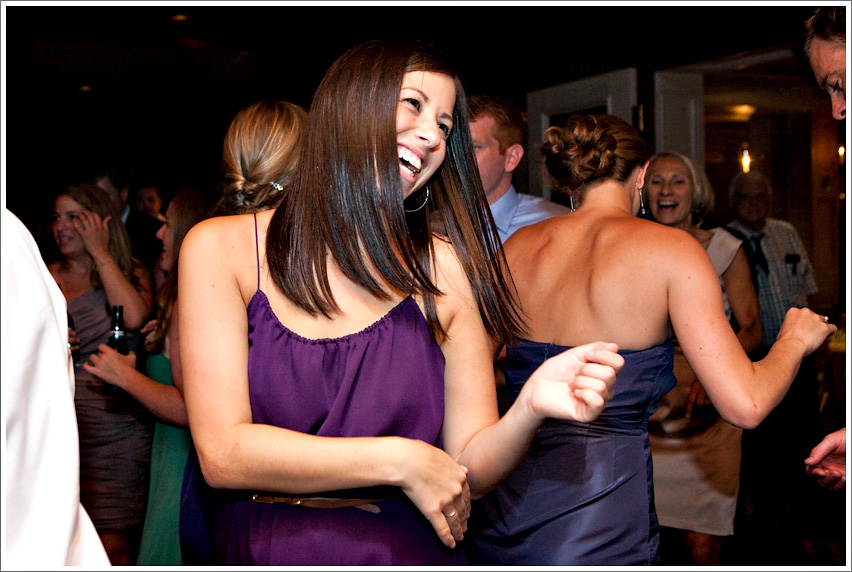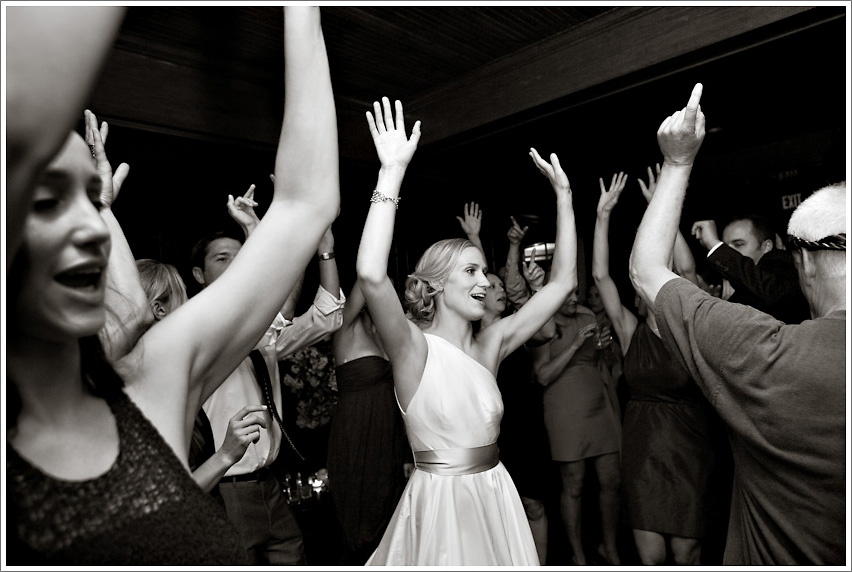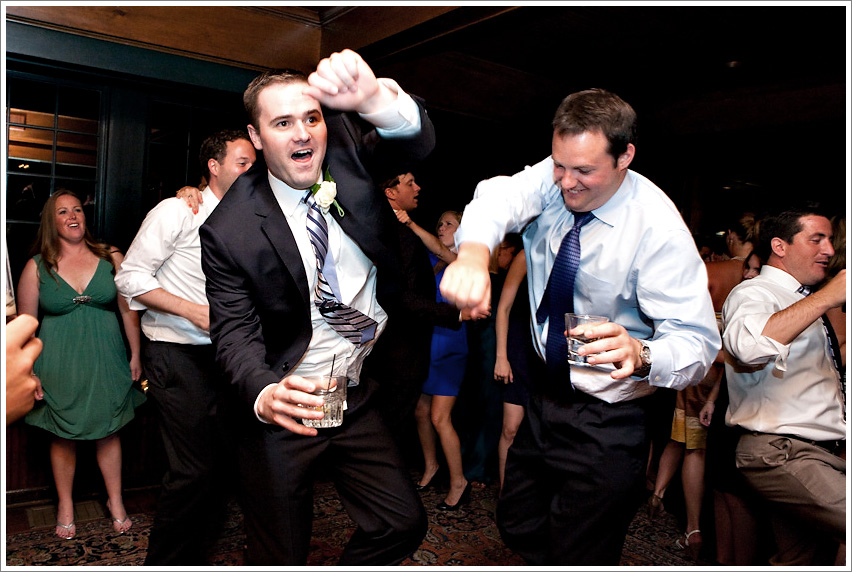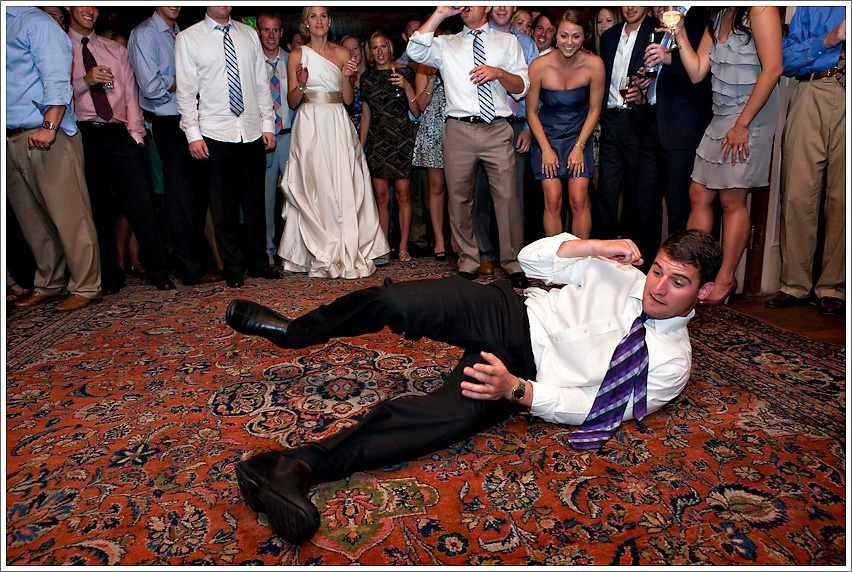 This was the dance floor during the last song of the night... the guys from Ormond killed it on Saturday!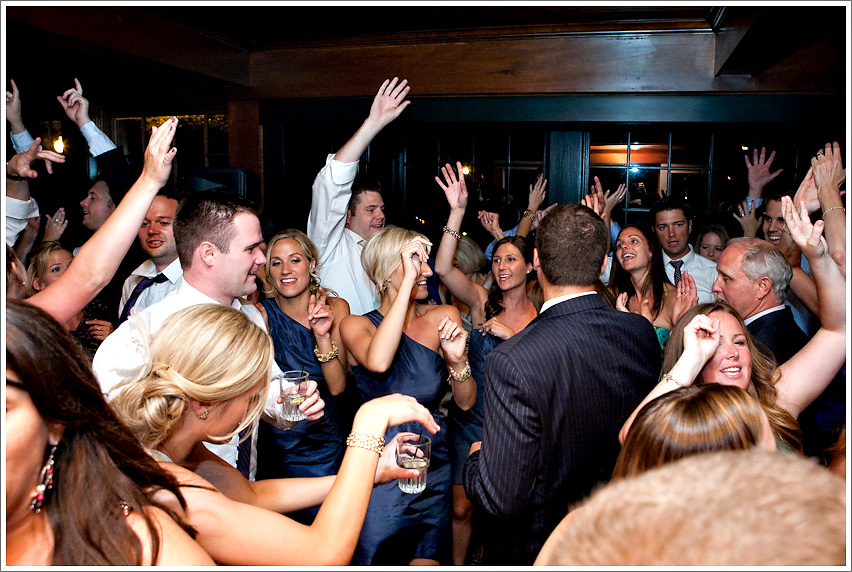 Thanks so much for having me Melissa and Dave, have a wonderful honeymoon!!!