It's no secret that I get giddy when past wedding clients contact me to photograph their babies, I just love it! It's so fun to reconnect and see them thriving and building their families. Michelle and Rob were one of my favorites of 2008, they are just such a cute couple, we had a great day, and the picture of Rob as Michelle is coming down the aisle is still one of my all-time favorites! We met up this fall for a shoot with their little boy, Andrew and it was cute to see them as parents. Andrew is a pretty happy-go-lucky little guy, but was a little shy on the day of our shoot. Michelle and Rob were awesome and so patient trying to coax a few smiles out of him! Worth the wait, for sure!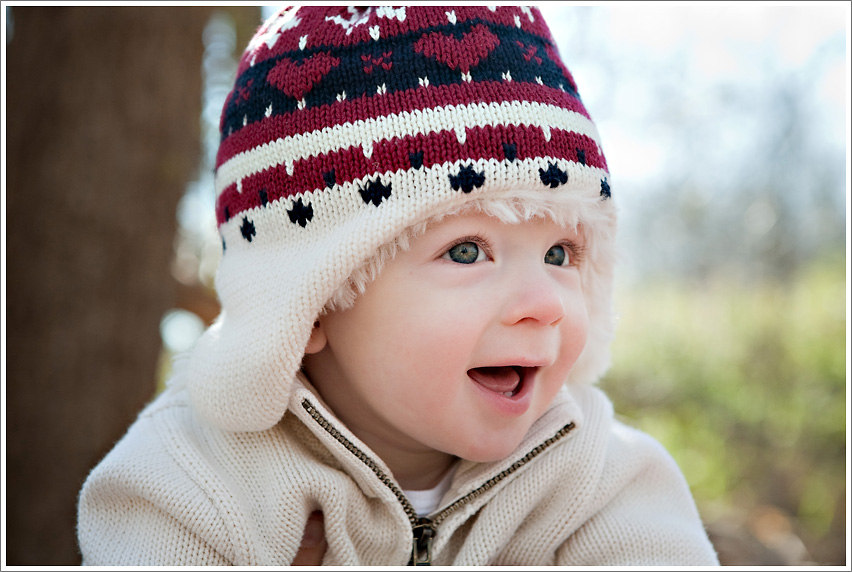 What a sweet family!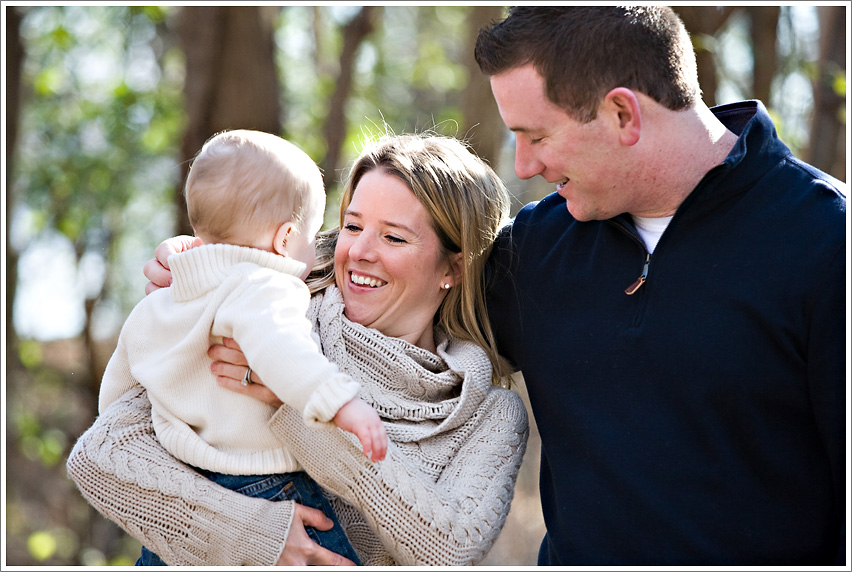 Proud parents.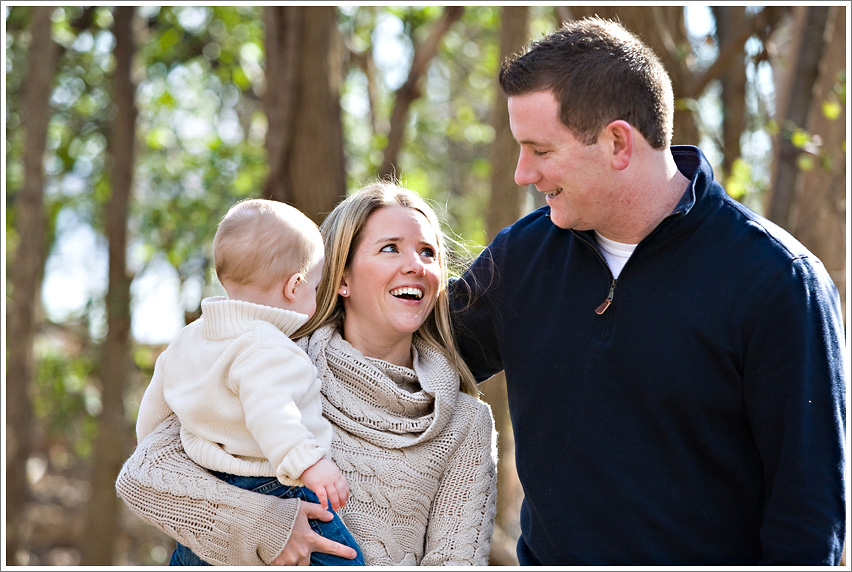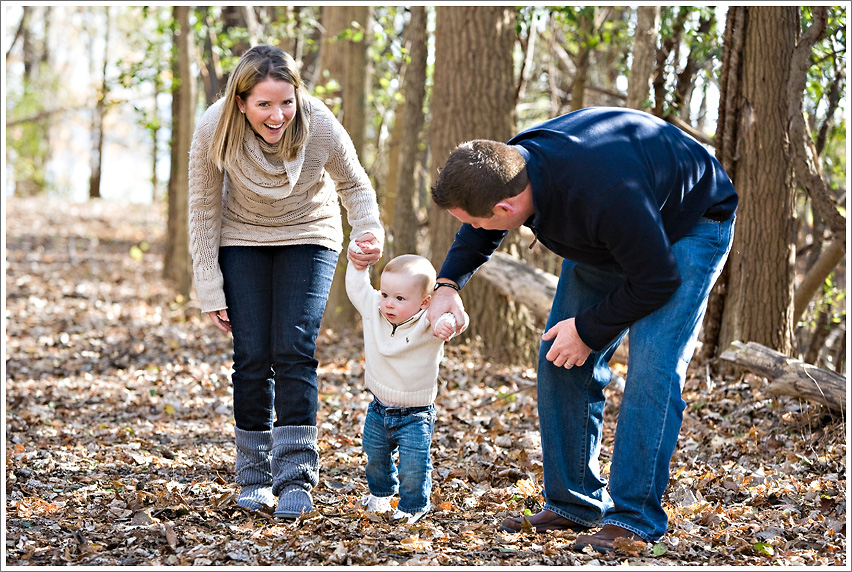 Having some fun with mom!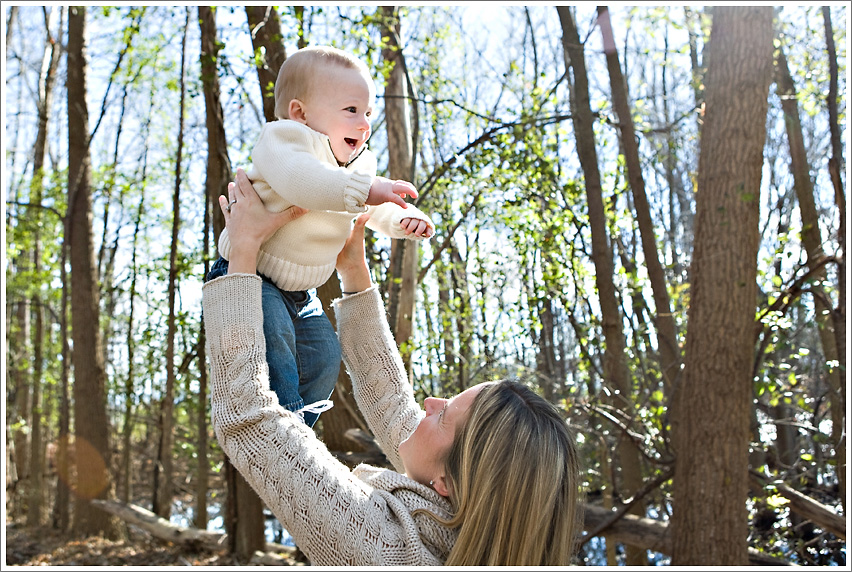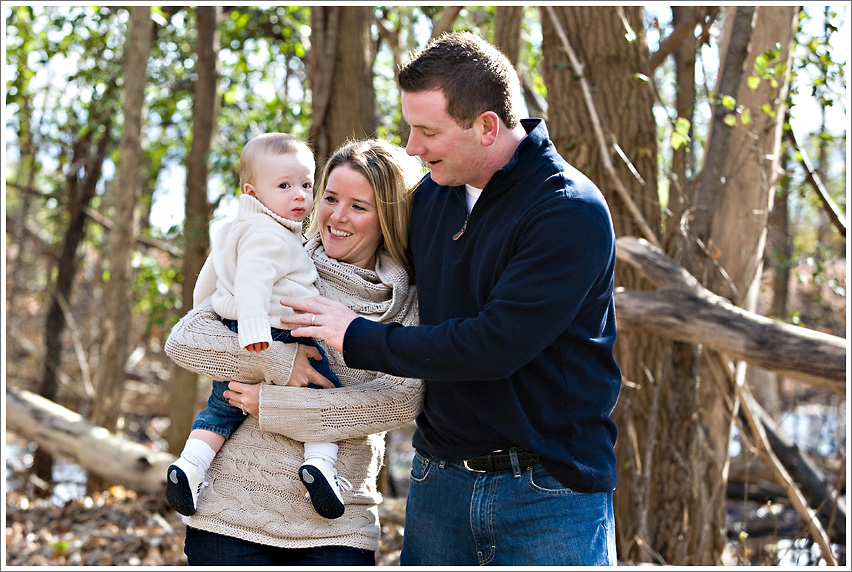 He he, look at how cute he is! Love the cute little red button nose... it was pretty chilly that day!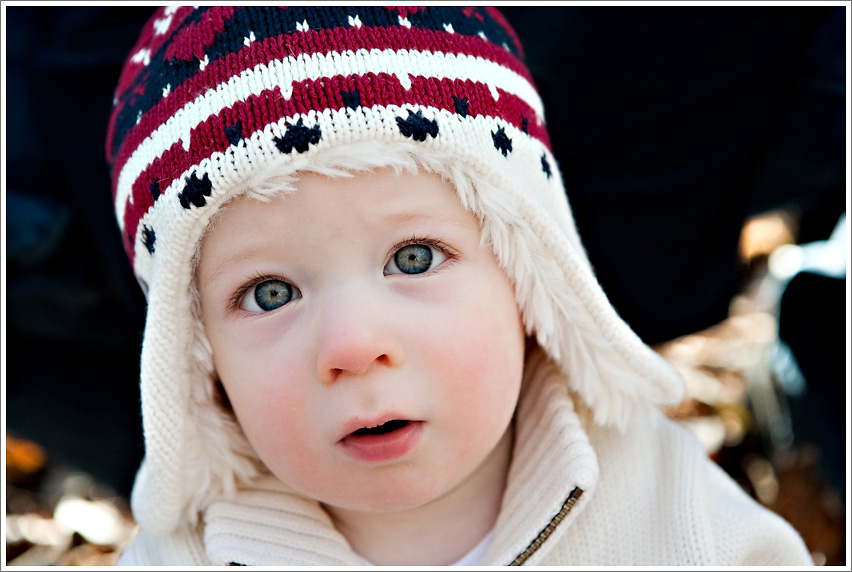 Curious kid!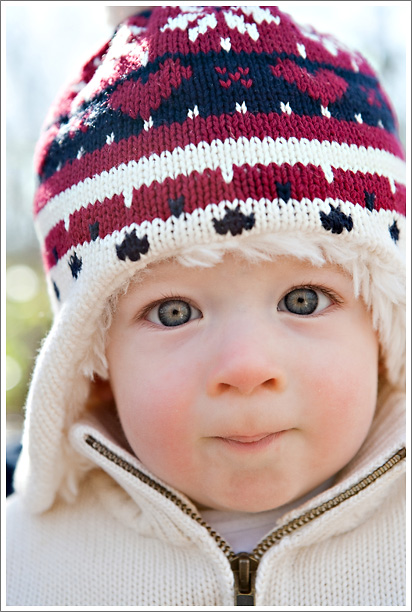 It was so fun to meet little Andrew, thanks so much Michelle and Rob!