What a sweet wedding to close out the 2013 regular season! Andrea and Phil are so cute together... Andrea's family calls Phil the "whirling dervish" and she has a very calm way about her, so they really balance each other beautifully. It was fun to watch this family come together! Everything was held at the lovely Genesee Valley Club in Rochester.
So many cool places to shoot in the club, it was hard to pick just one spot to photograph Andrea's beautiful Oscar de la Renta heels!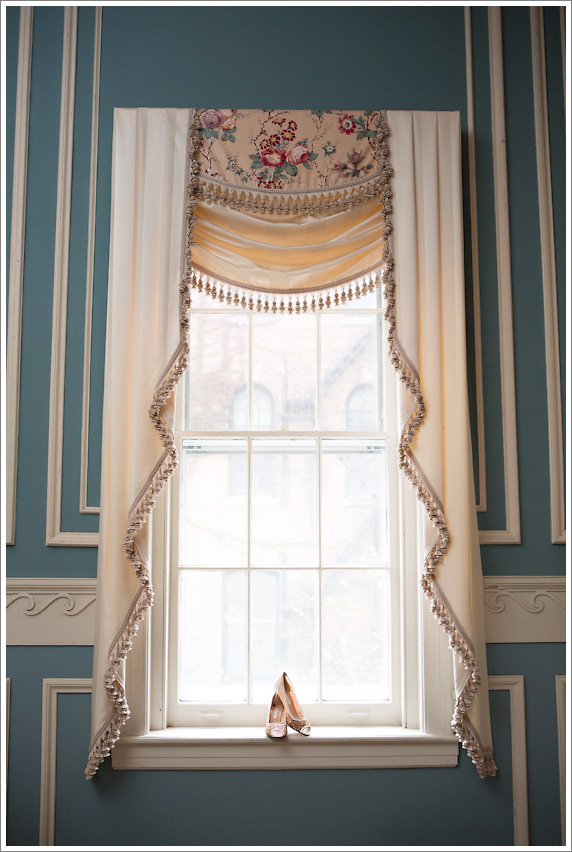 Sweet first look.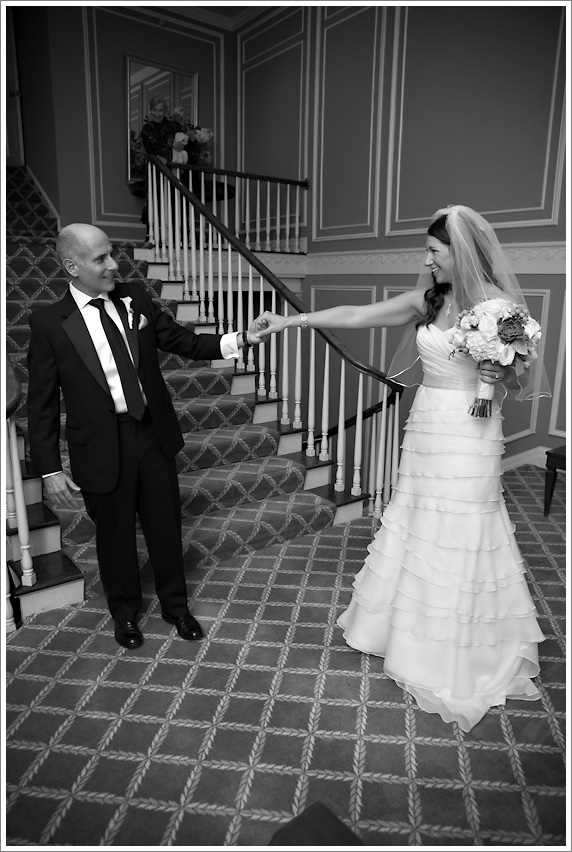 We lucked out with no rain, so I had to get these two outside for some shots with the building... so pretty out there!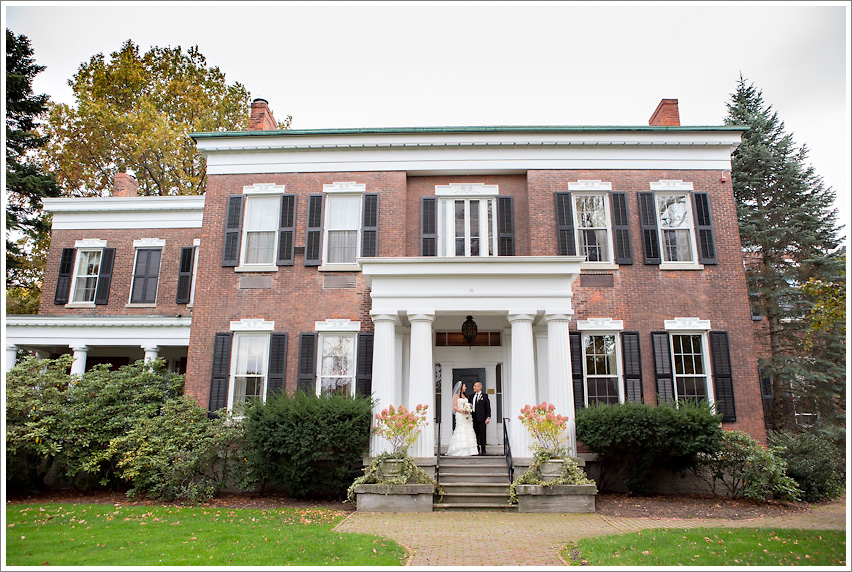 I love how Phil makes Andrea laugh...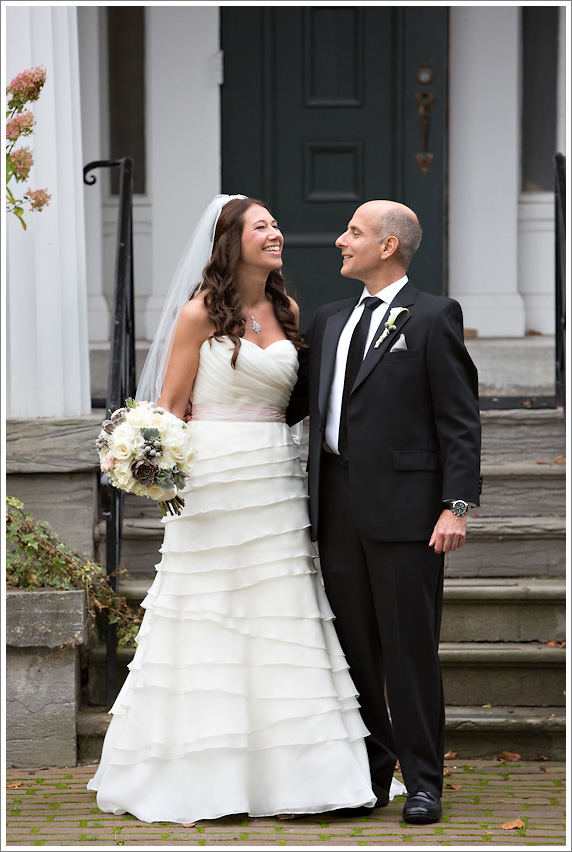 Andrea's dress is a stunner, and was just perfect on her! Love how the sash emphasizes her little waist!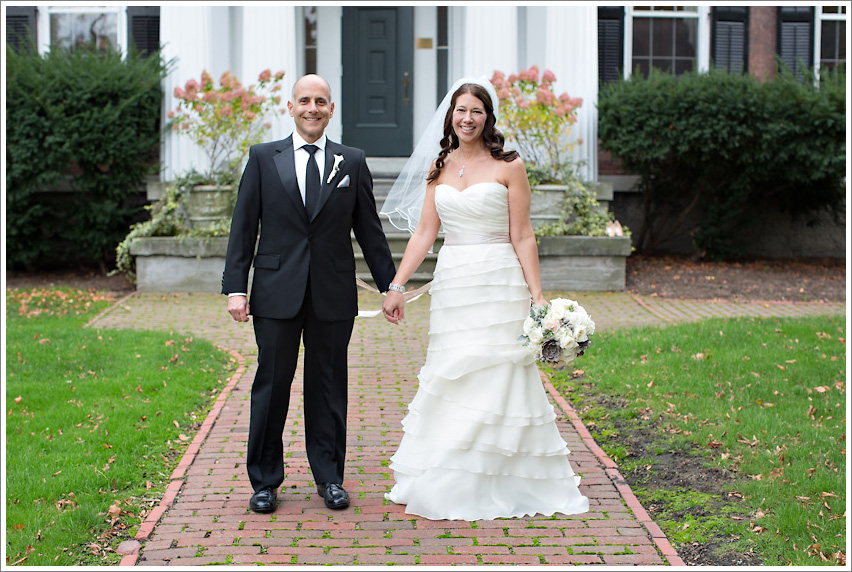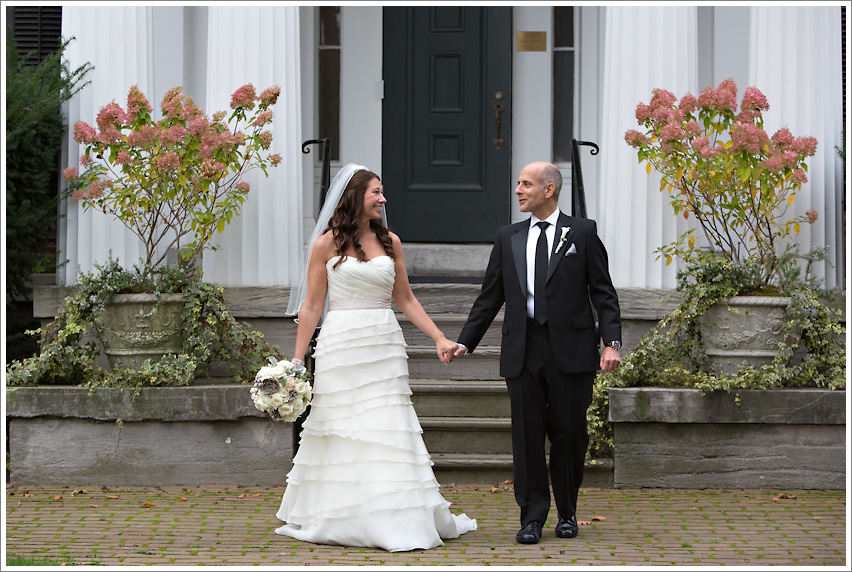 Thank you, wind. 🙂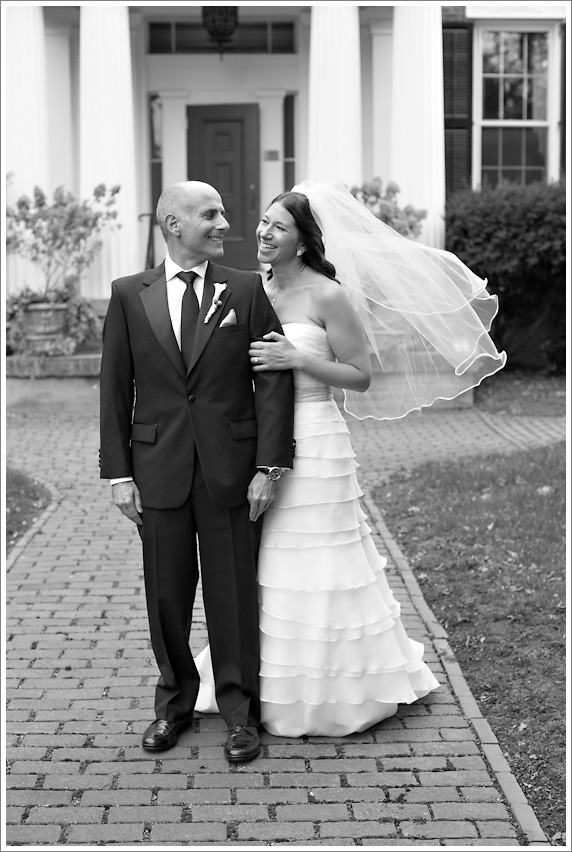 I think this is the most perfect staircase ever.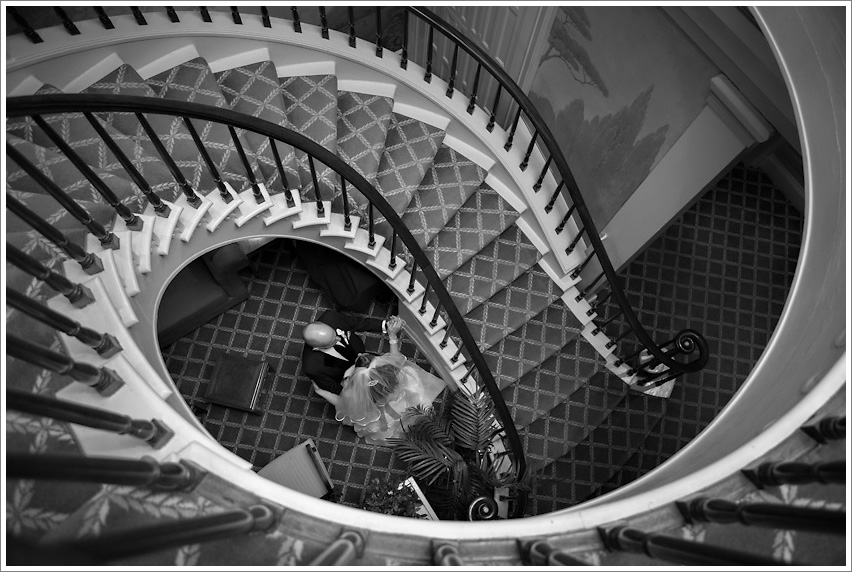 Loved this room for the bridal party!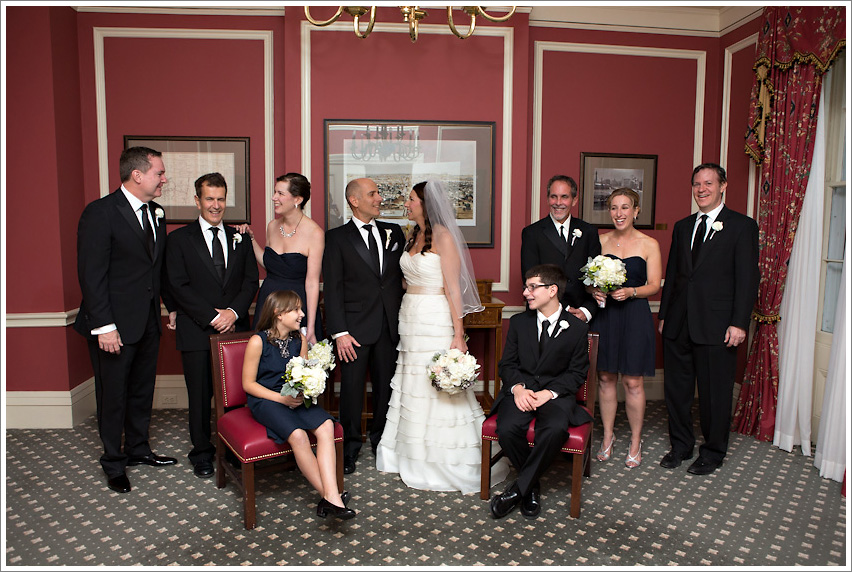 After the portraits and ketubah signing, it was time to go downstairs for the ceremony. I caught this sweet shot of Phil's daughter and Angela walking together in the hall. I just love little moments like this!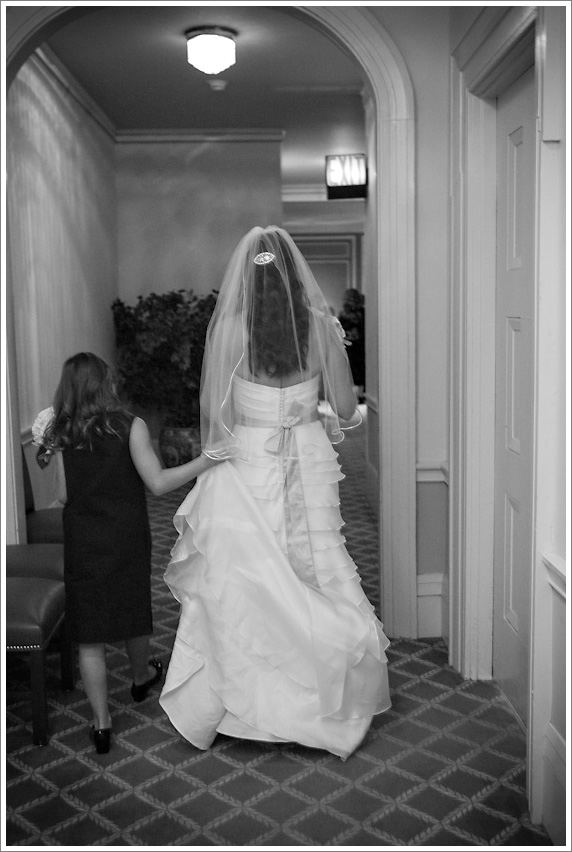 So happy.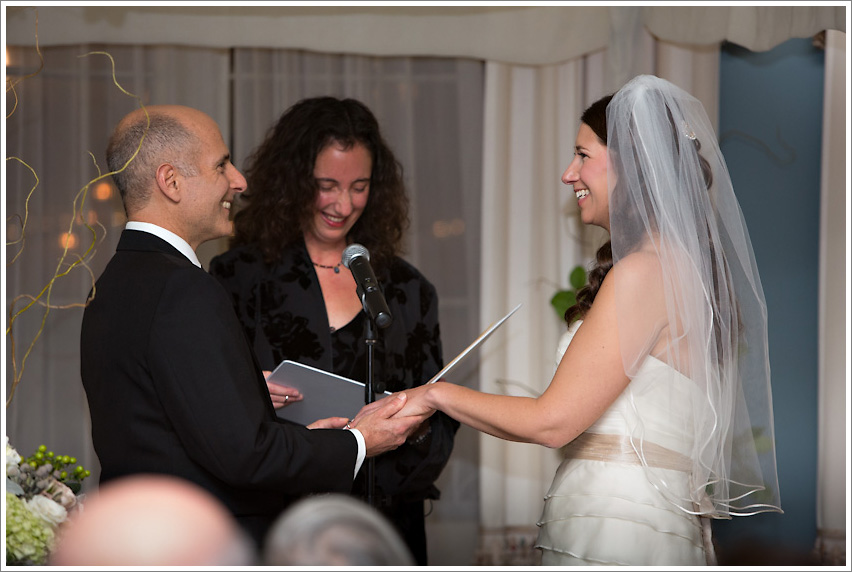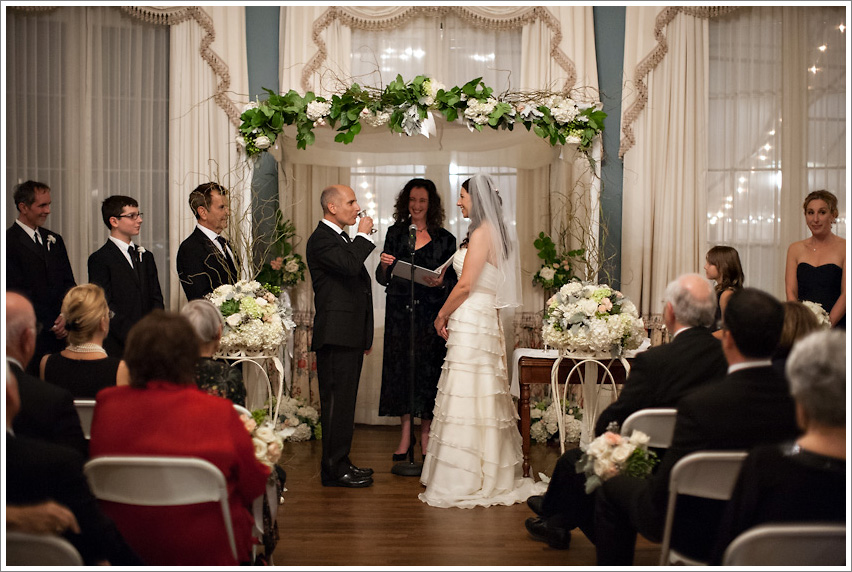 Love those smiles!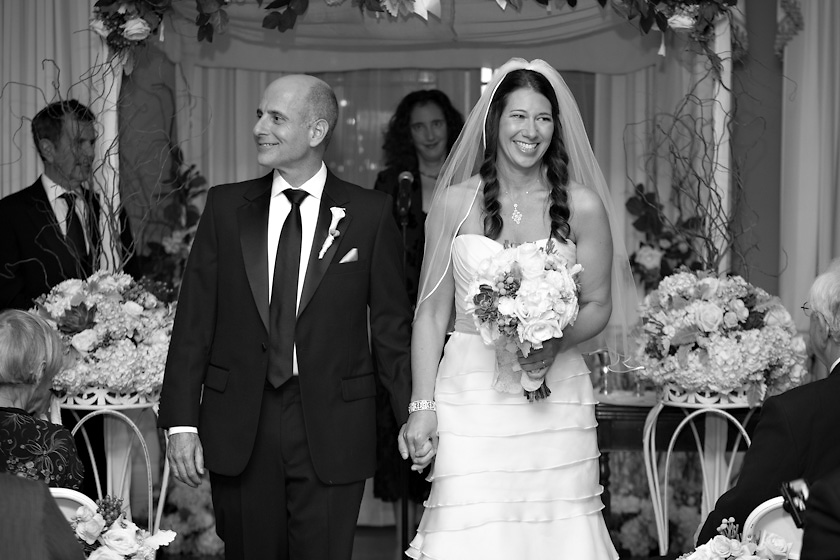 So many beautiful details around the club, it looked really gorgeous!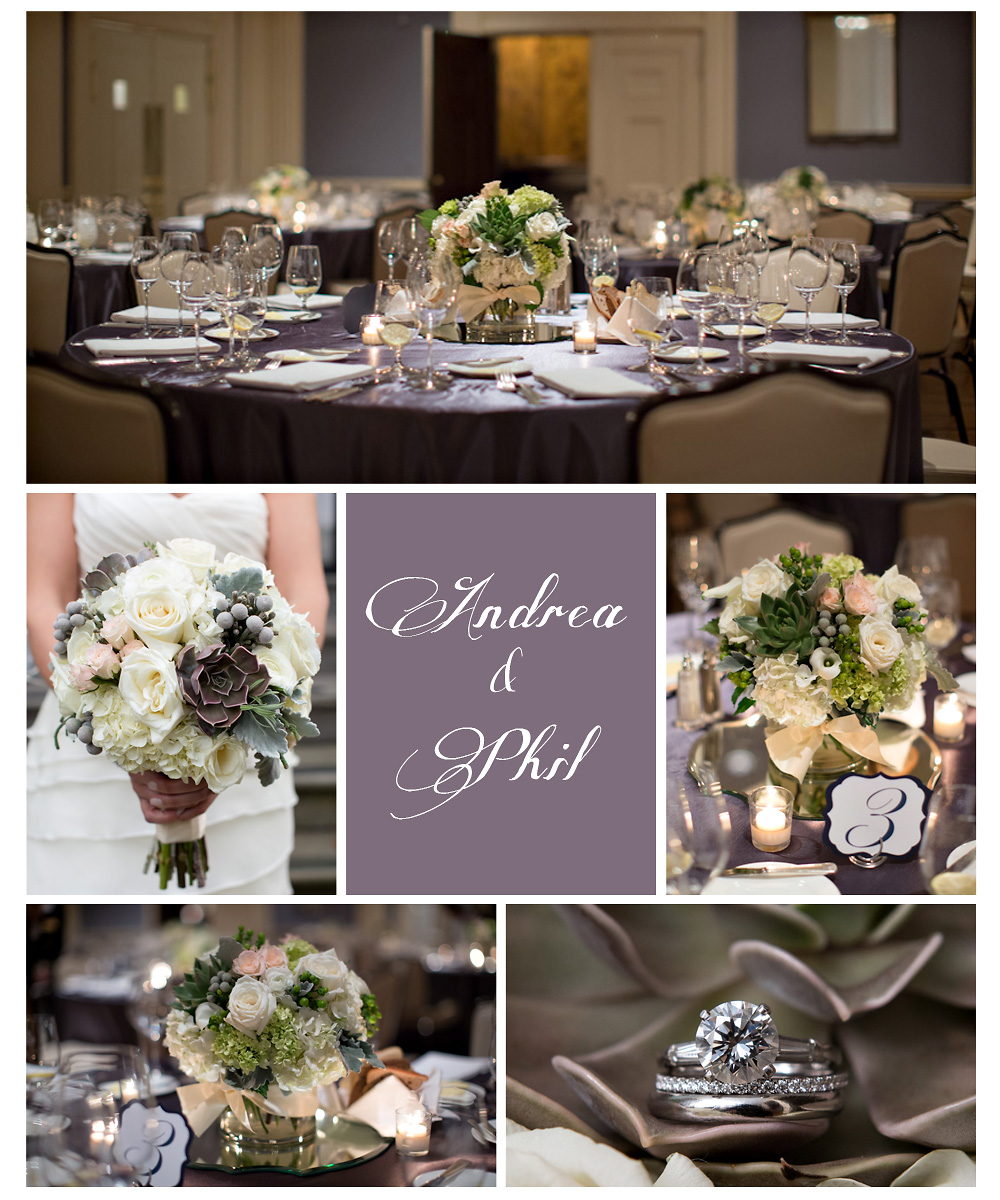 I think you can actually see the happiness coming off of them!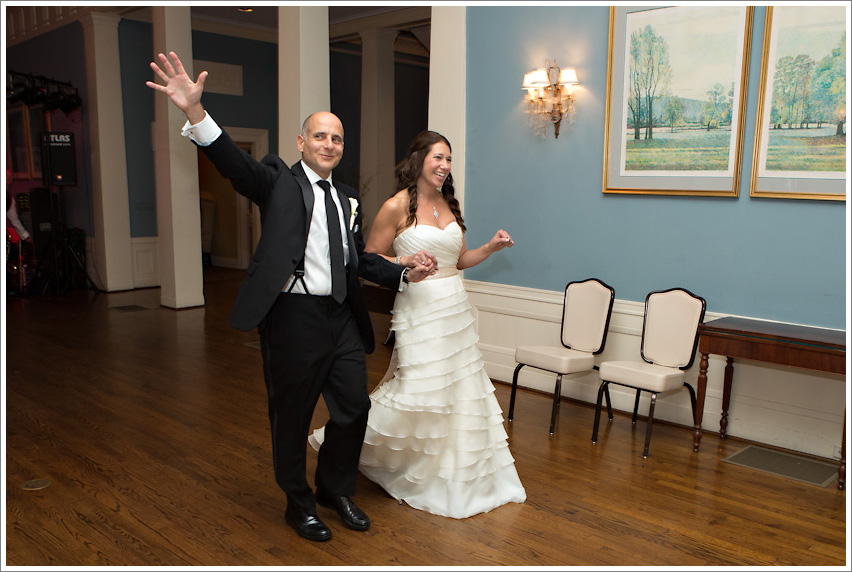 Ahhh, one of my favorite wedding traditions to photograph! So much fun!!!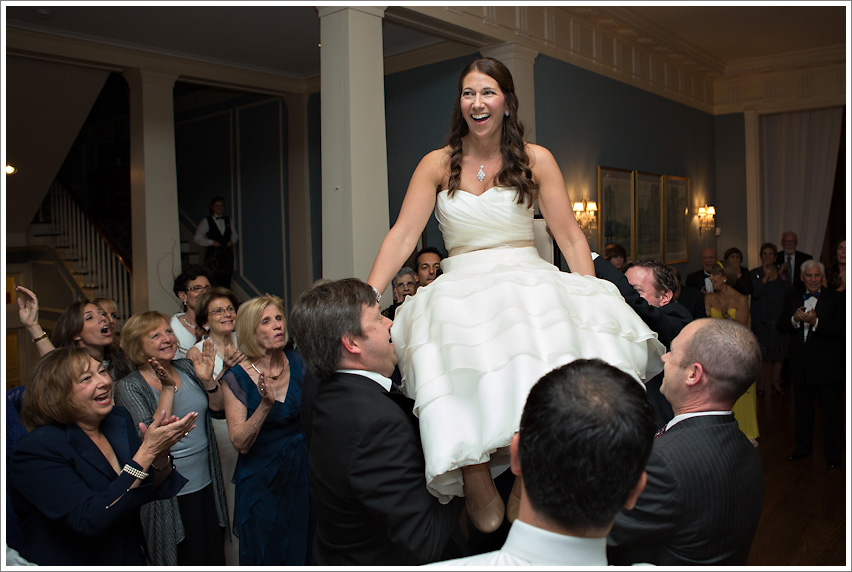 Atlas had the dance floor going!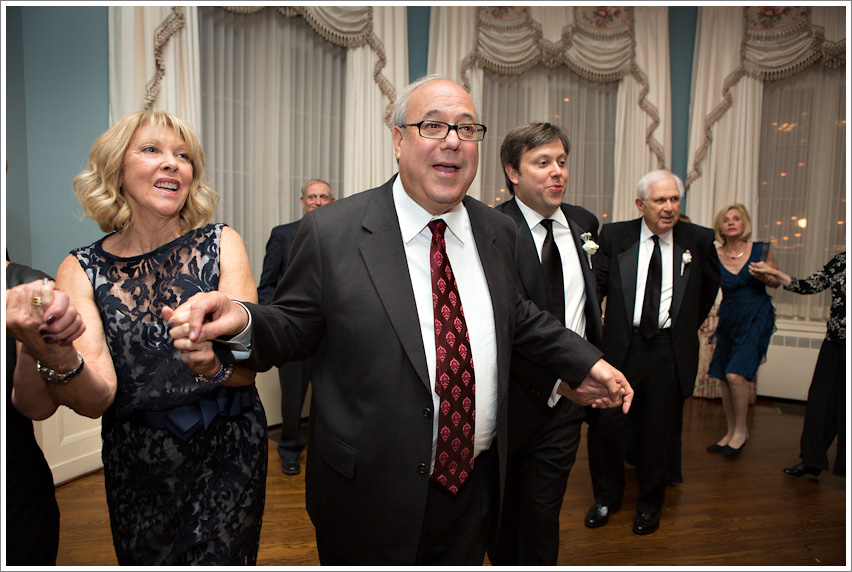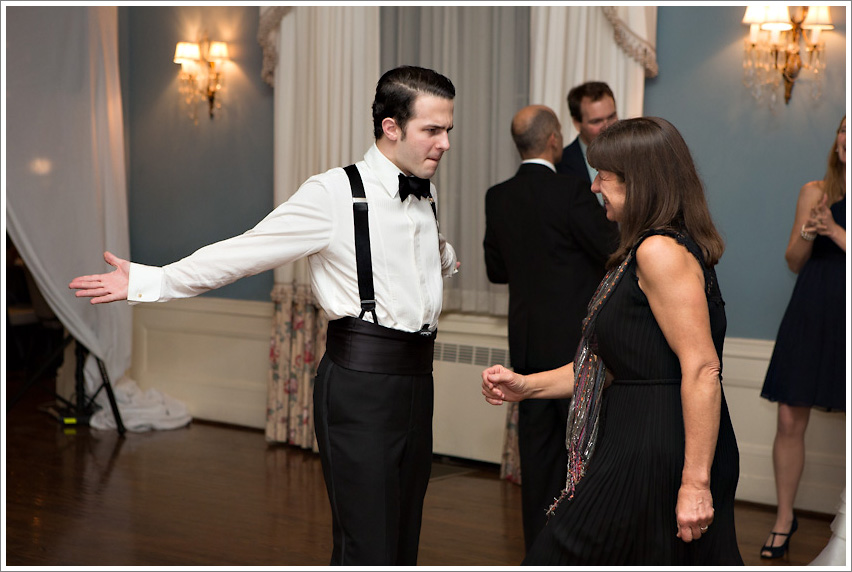 MVP was a very easy choice tonight... even if this hilarious robotting picture wasn't in play, these two were having the best time on the floor all night! So fun to watch!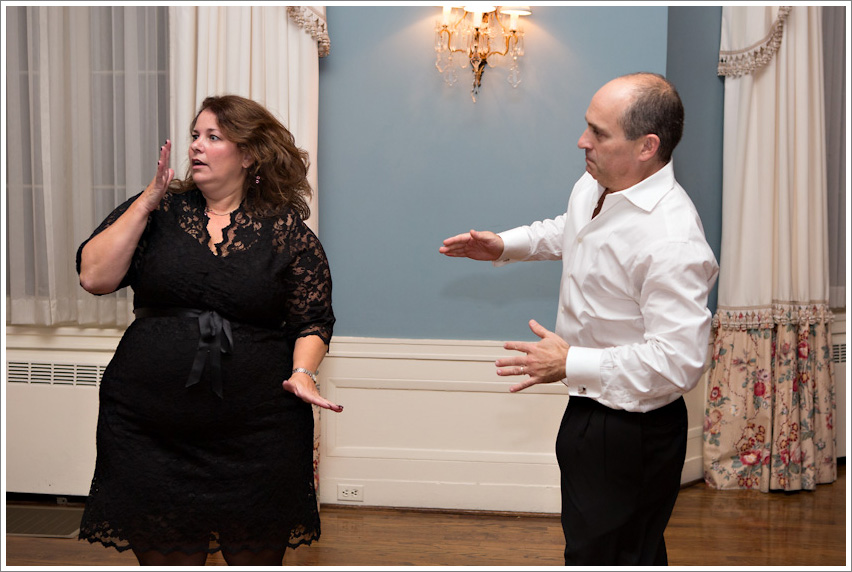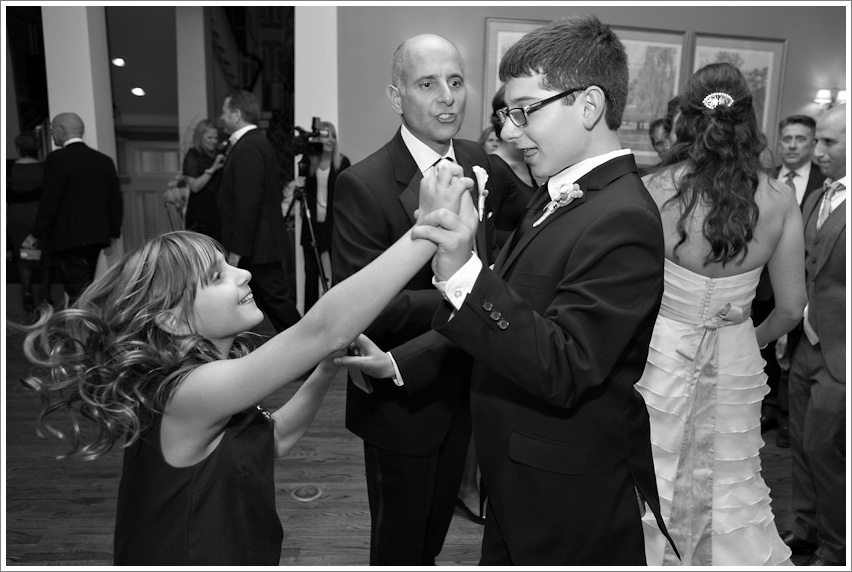 Love these sweet moments... congratulations Andrea, Phil, Lexi and Jake!