This season has been just fantastic so far, and this weekend was certainly no exception! Sarah and Mike booked with me last August, but we didn't get to meet until this summer... they told me they were going to have a great party and I was definitely convinced when Sarah emailed a couple of weeks before the wedding to ask for my cell number because her phone had been destroyed during her bachelorette party. That's one hell of a party! (Ok, so the phone was actually waterlogged because the ladies were at the beach and a rogue wave came out of nowhere and soaked them all, but it sounds pretty impressive before you get the real story, doesn't it?)
The whole day took place at the lovely Inn on the Lake in Canandaigua. The girls were so hilarious and fun to hang around with while they were getting ready, I was cracking up while I was shooting. Sarah looks stunning! I loved her dress.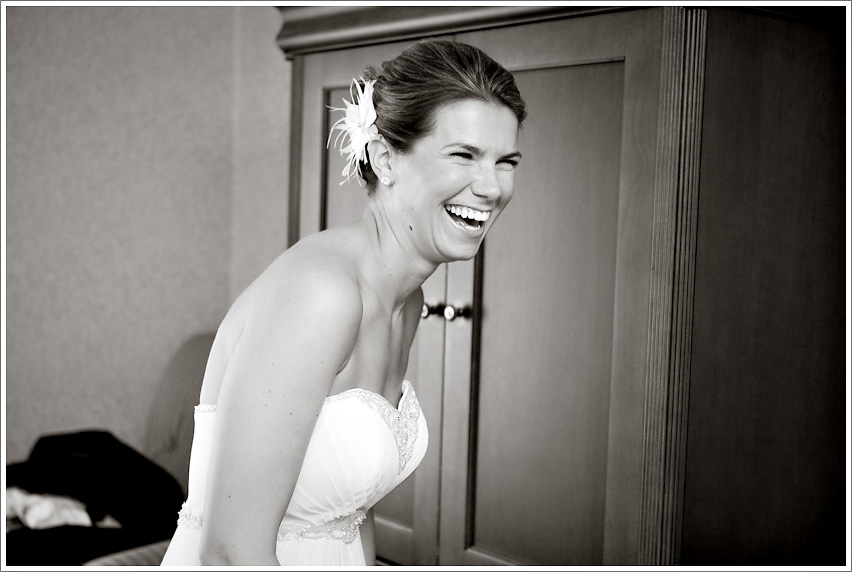 Sarah and Mike opted for a first sight. 🙂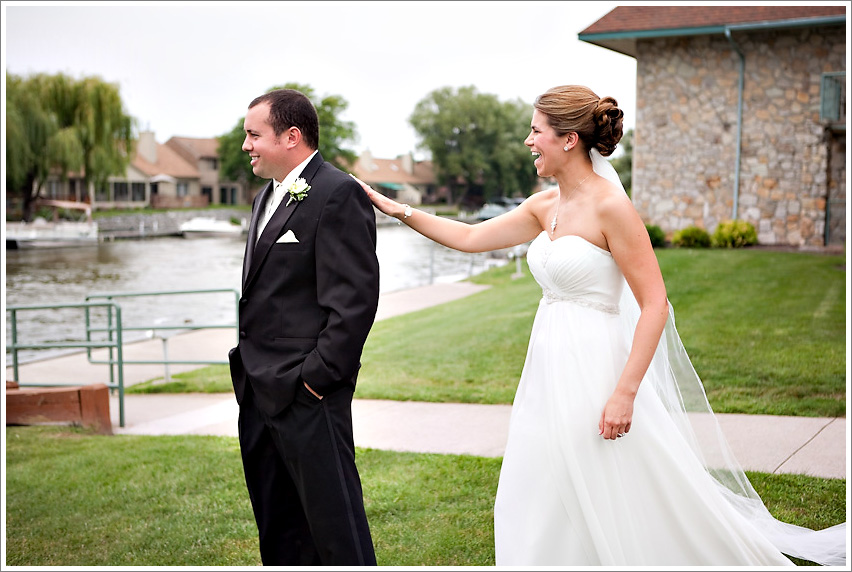 We did the bridal party shots and portraits before the ceremony, it was a fun group!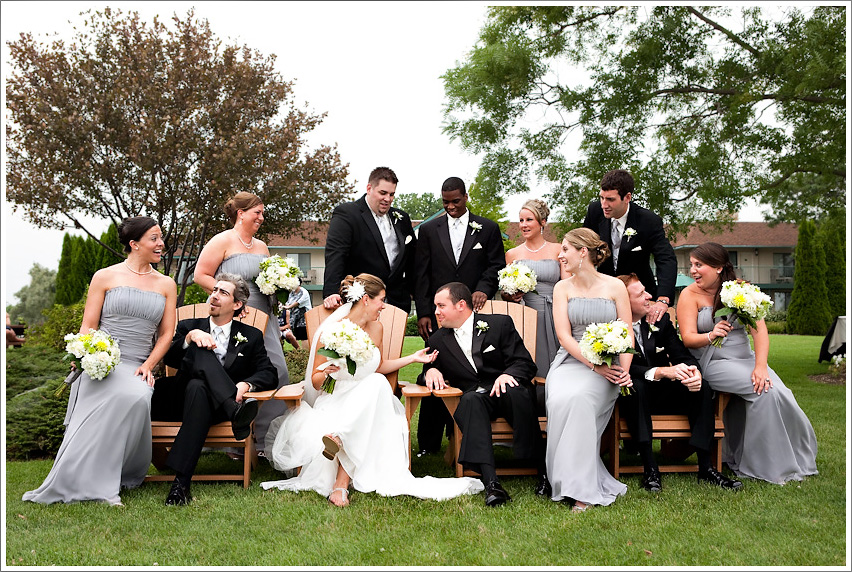 Smooth.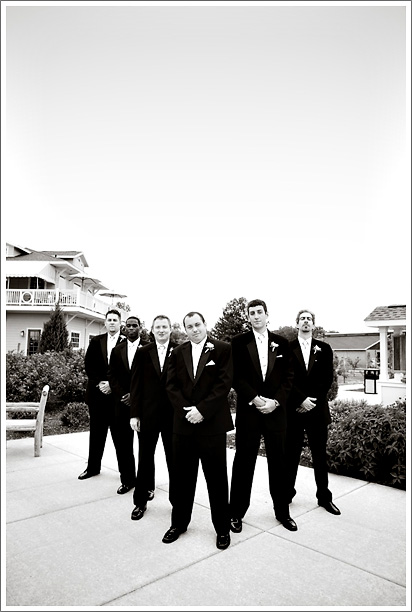 After pictures, everyone went inside to freshen up. The ladies were taken to a little waiting room before heading out to the ceremony... everyone was laughing and joking as we walked down the hall, and then as soon as they crossed the threshold of the room, half of them started tearing up. It must be some kind of special crying room!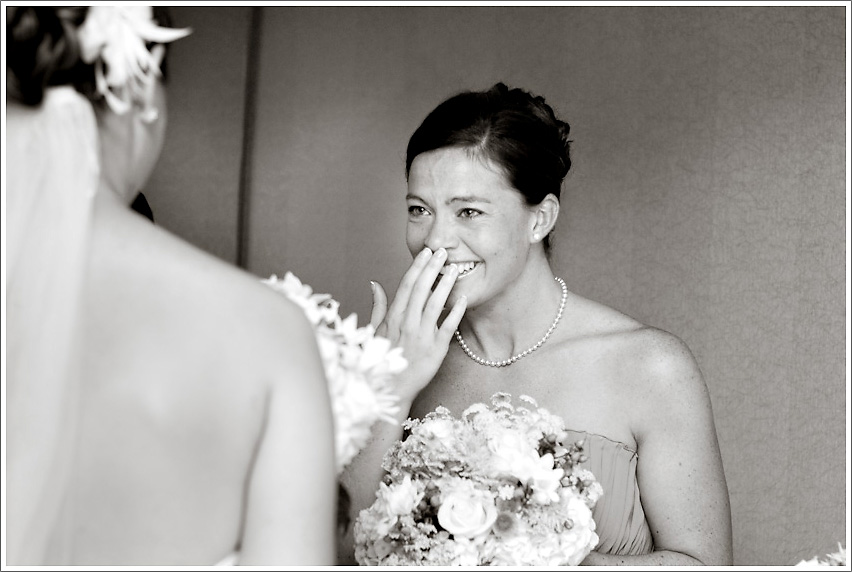 The ceremony was sweet.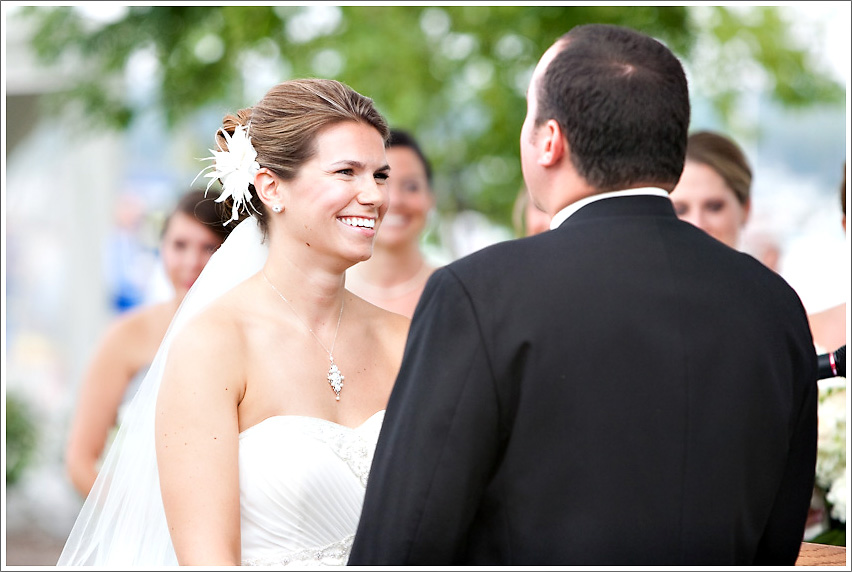 And funny!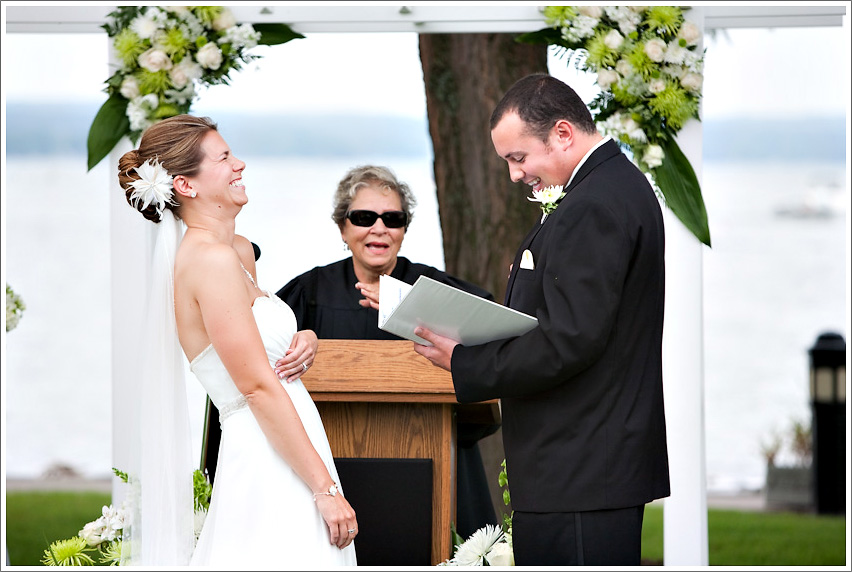 There was a wine ceremony, and Mike gave some to Sarah, then the officiant said, "And Mike can finish the rest." which was what prompted this expression from Sarah... so cute! There was a lot of wine left.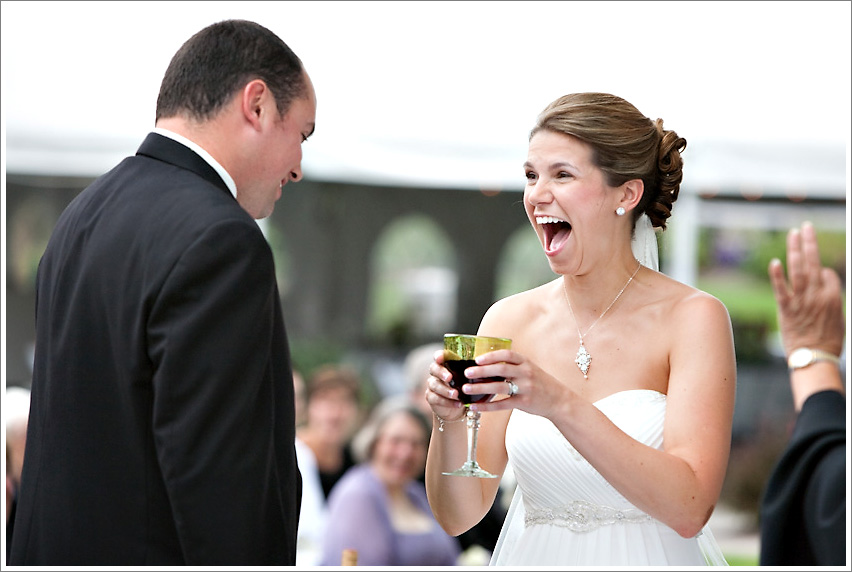 A few details... I could've watched the tablecloths fluttering in the breeze for a good hour or so.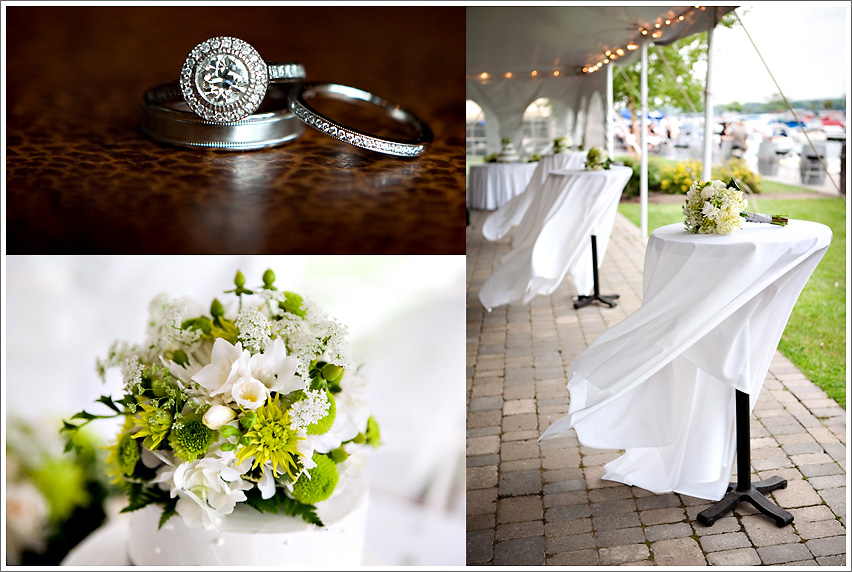 I love the tent at the Inn, the lanterns add so much!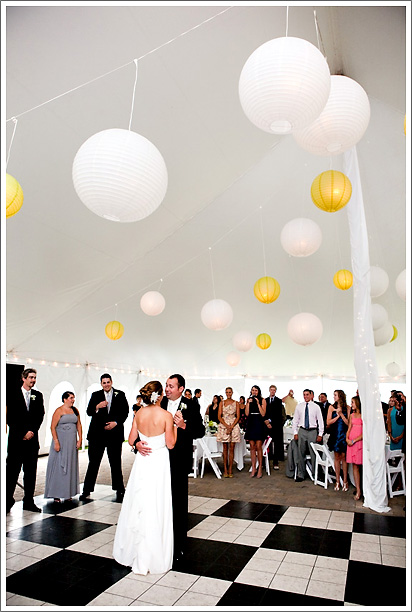 Let's do this!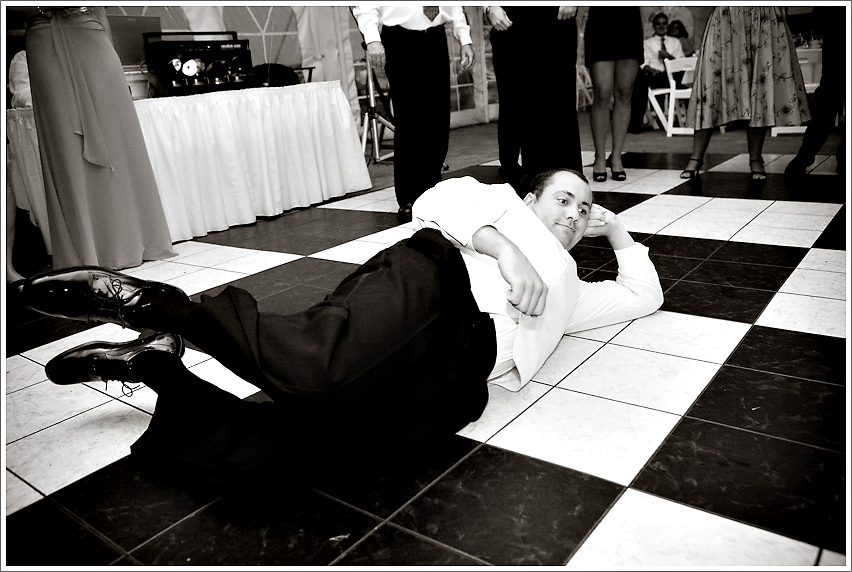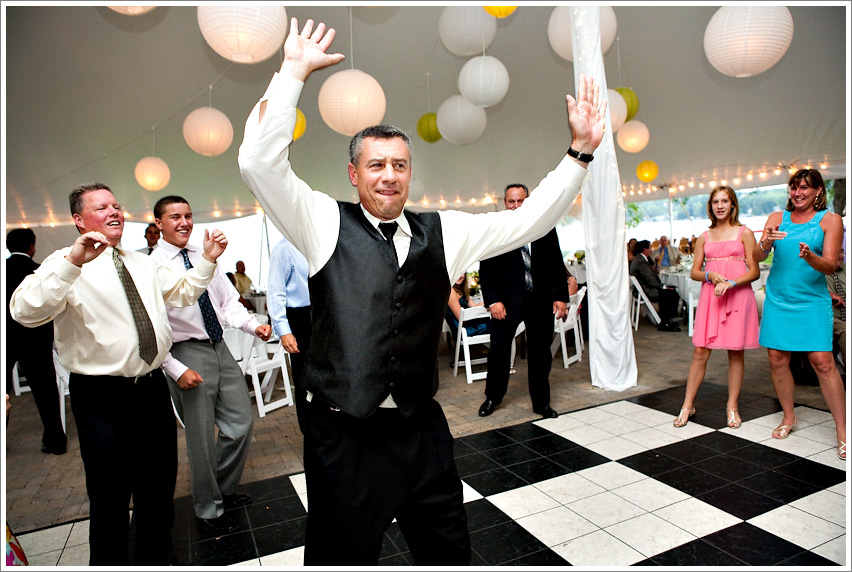 This was such a great dancing crowd!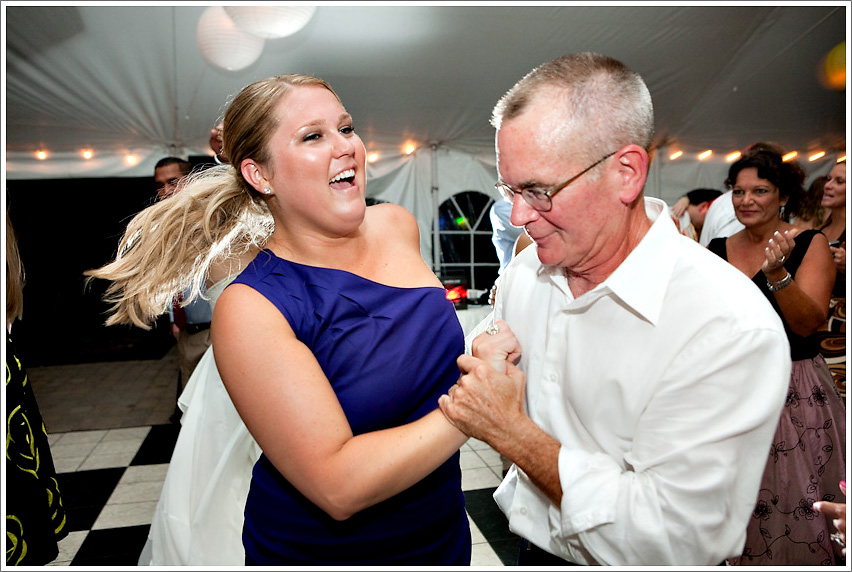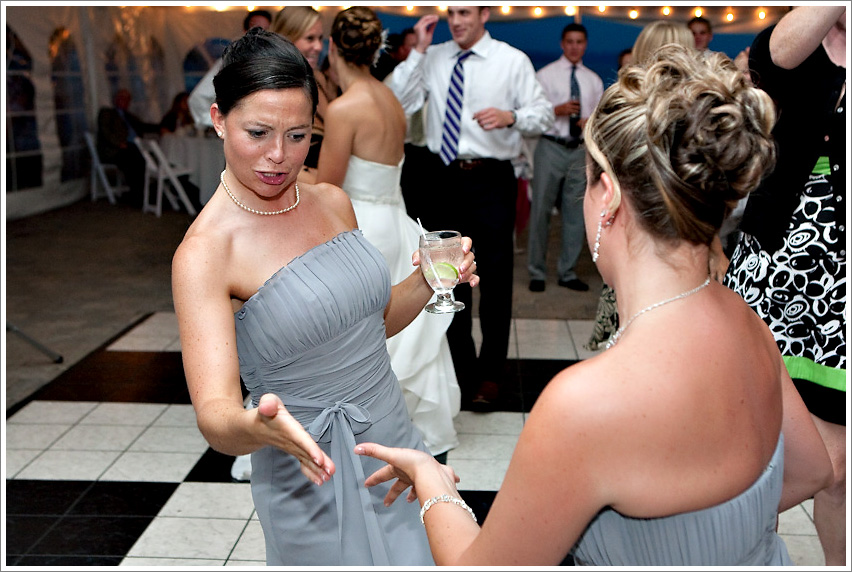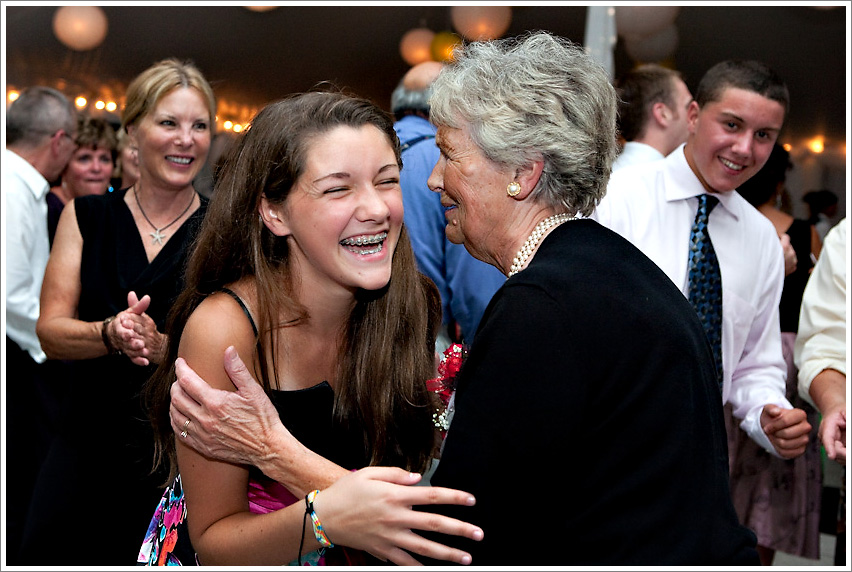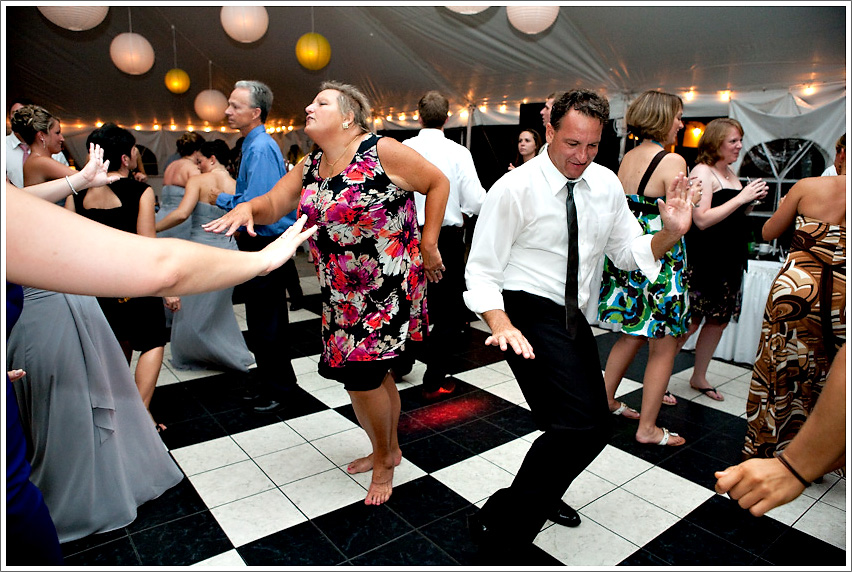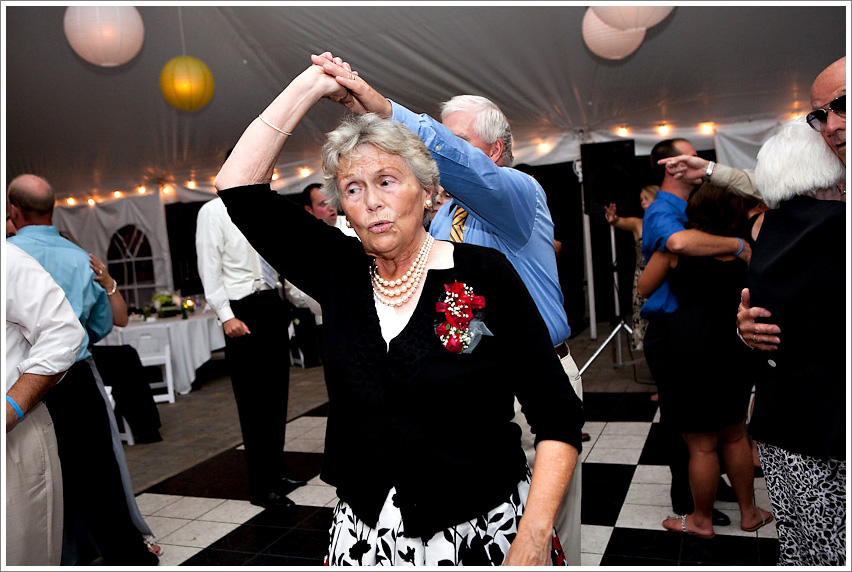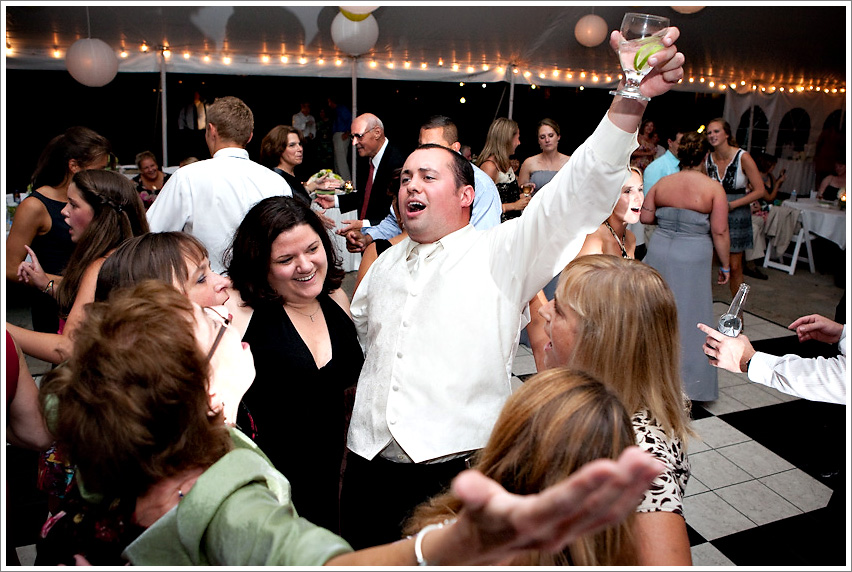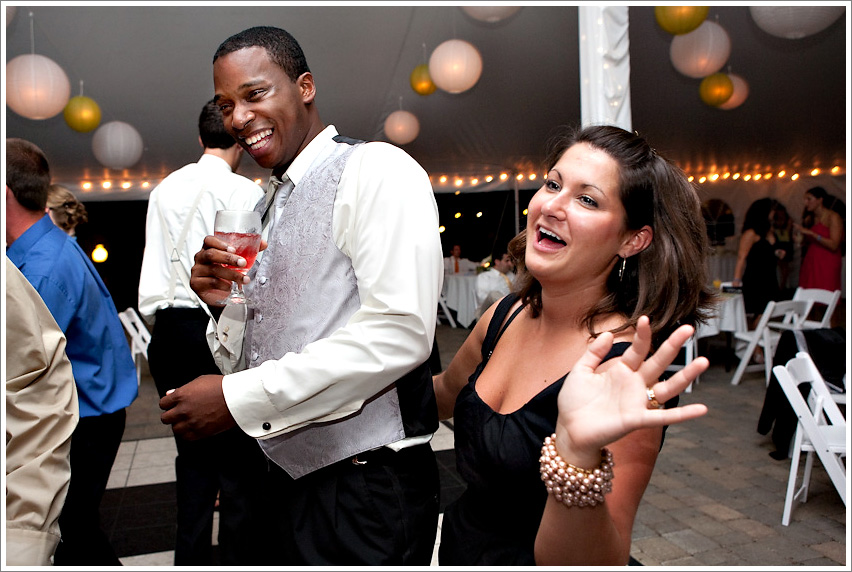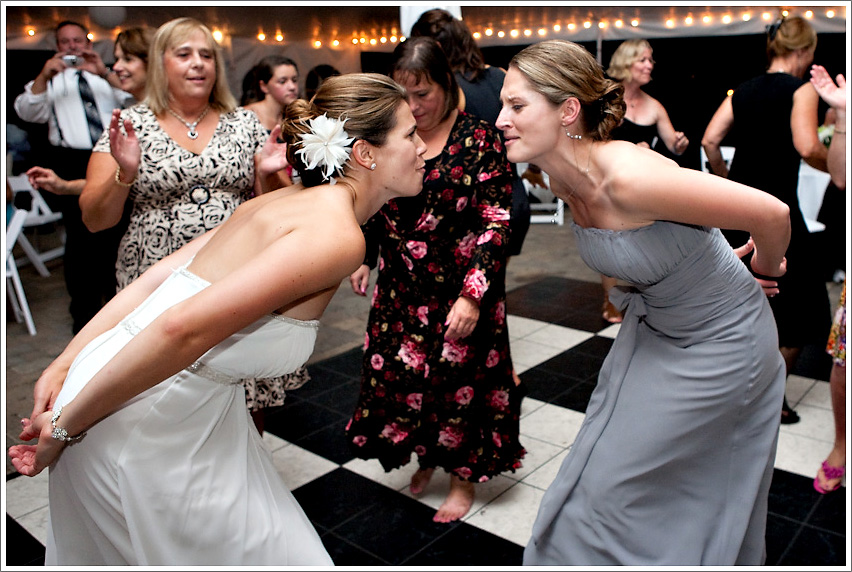 How about some portraits? (This is the one where I told Mike I can read lips through the camera... ha ha ha ha)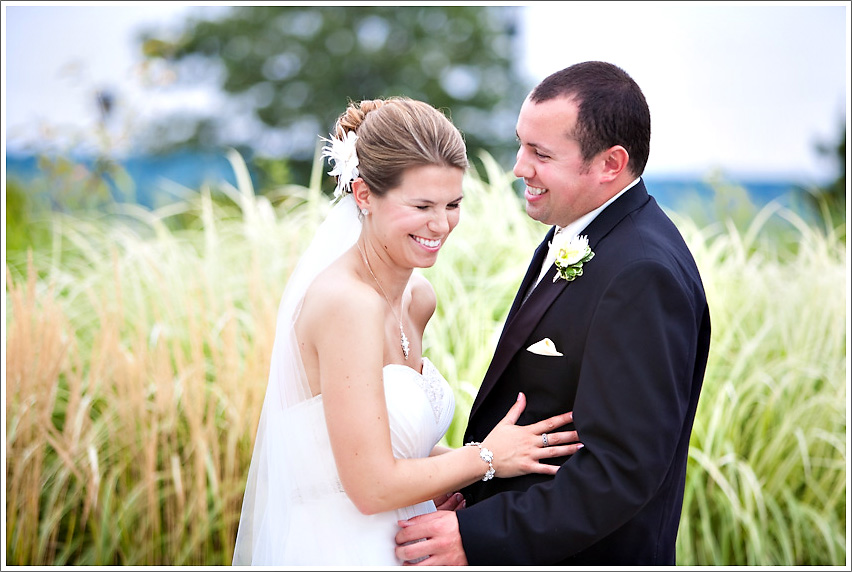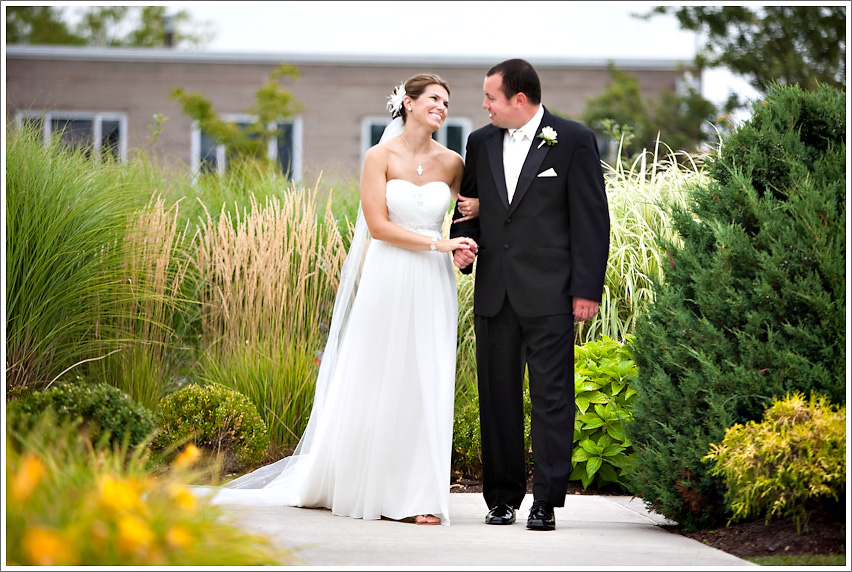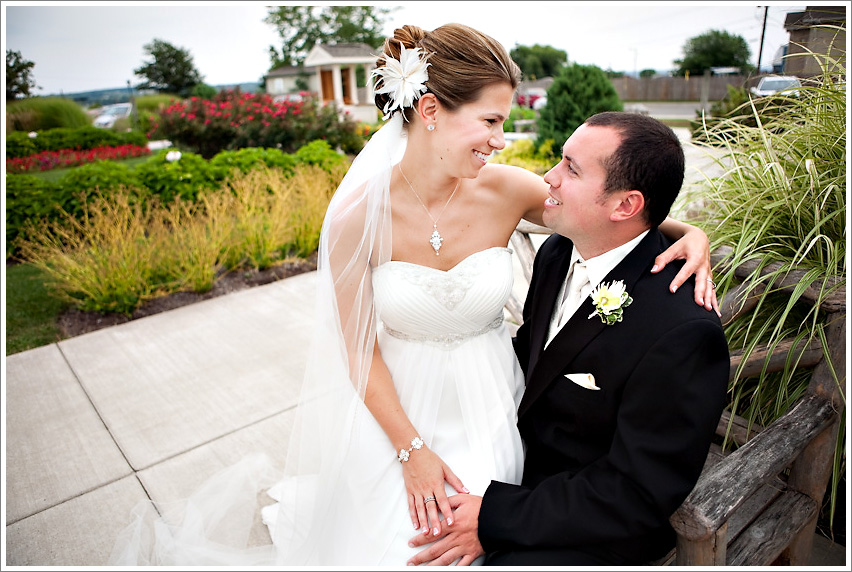 The lake is so great on a cloudy day.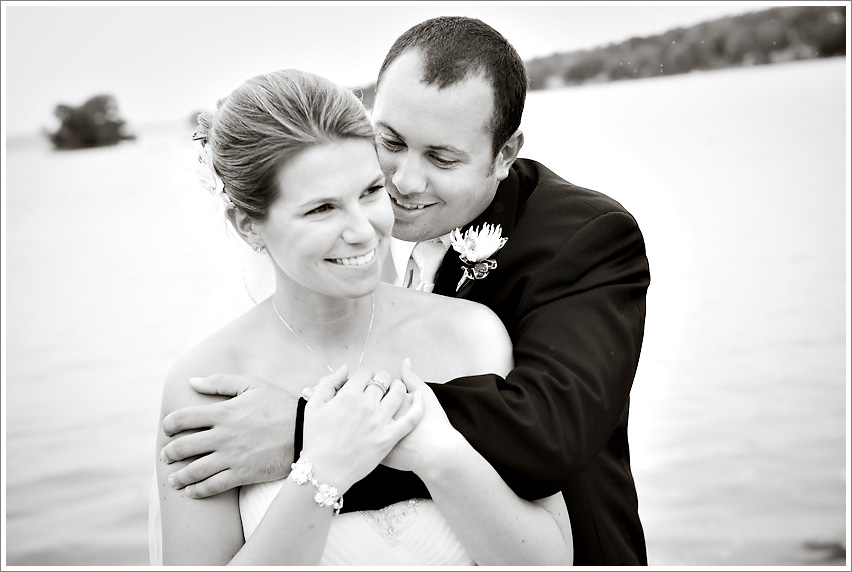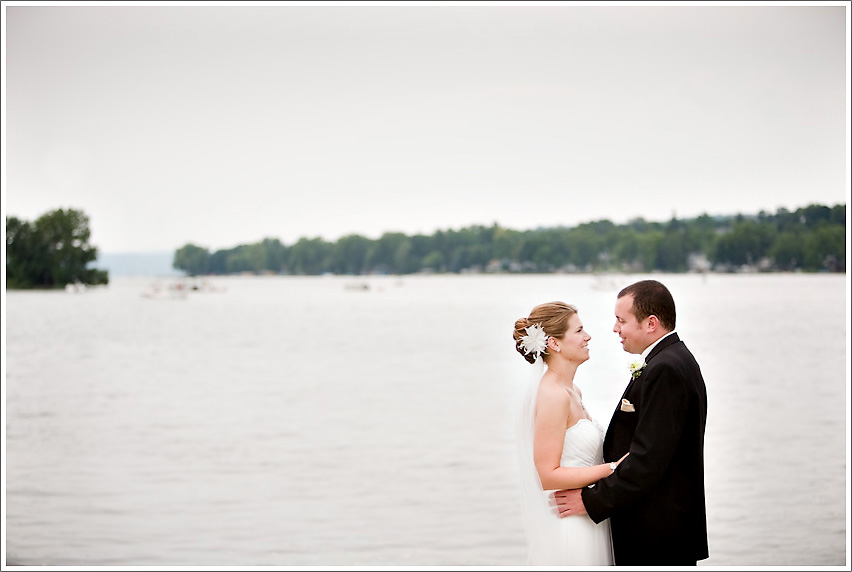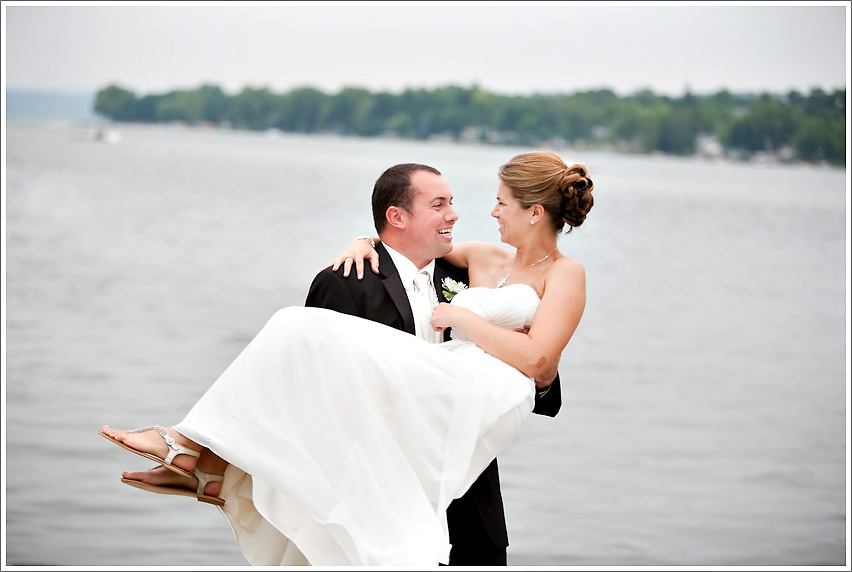 Sweet.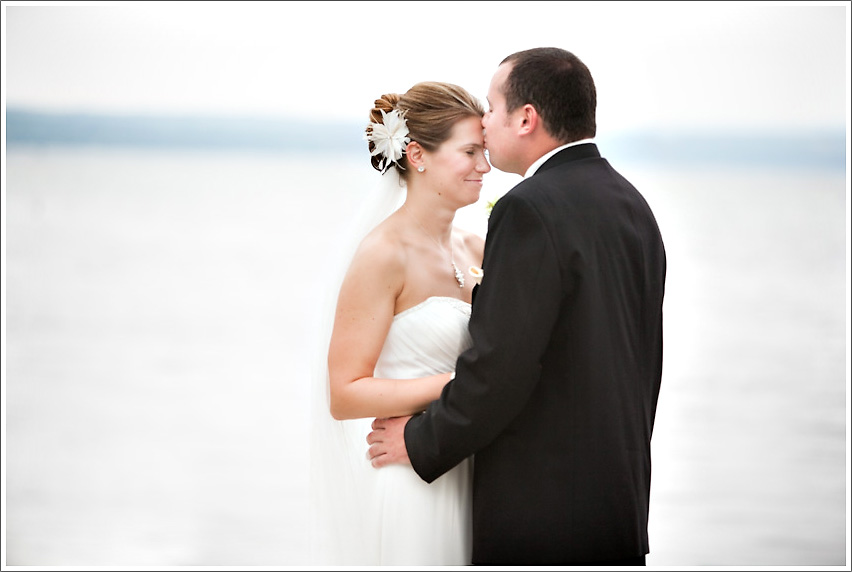 And one last one that they made me promise to post... 🙂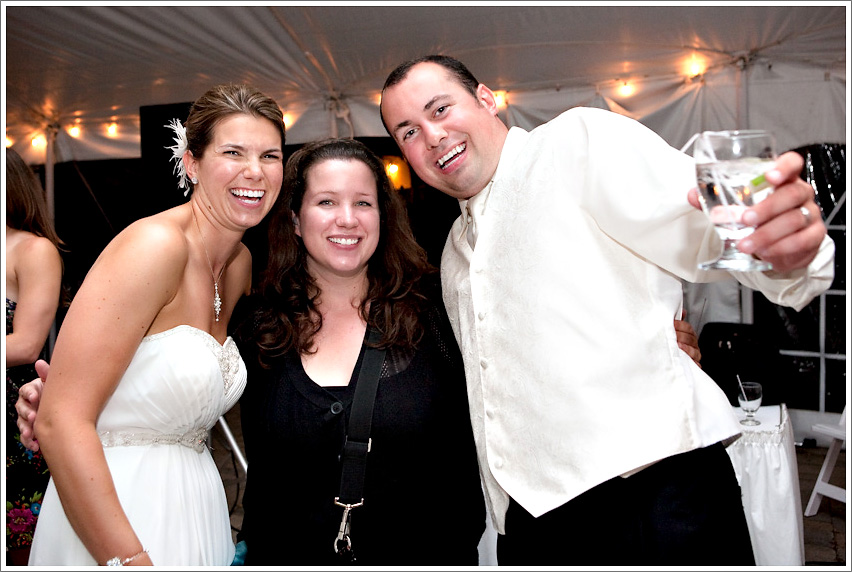 Thanks for having me guys, it was really a blast!