Oh me, oh my, what a stunning winter wedding! It seems rare to have beautiful fresh snow AND pretty sunset light at the same time. We were very lucky! I met up with Sarah at the Woodcliff Hotel and Spa. What a beautiful bride!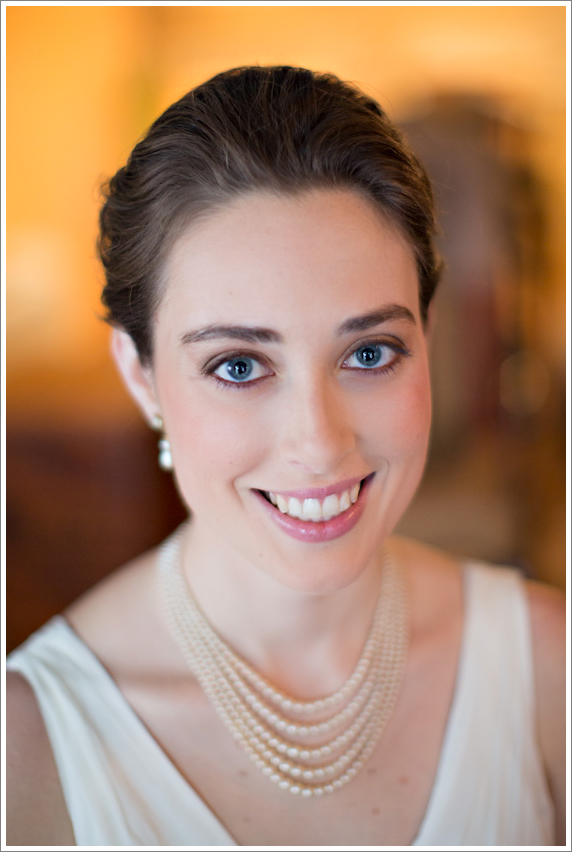 And a very cute flower girl too 🙂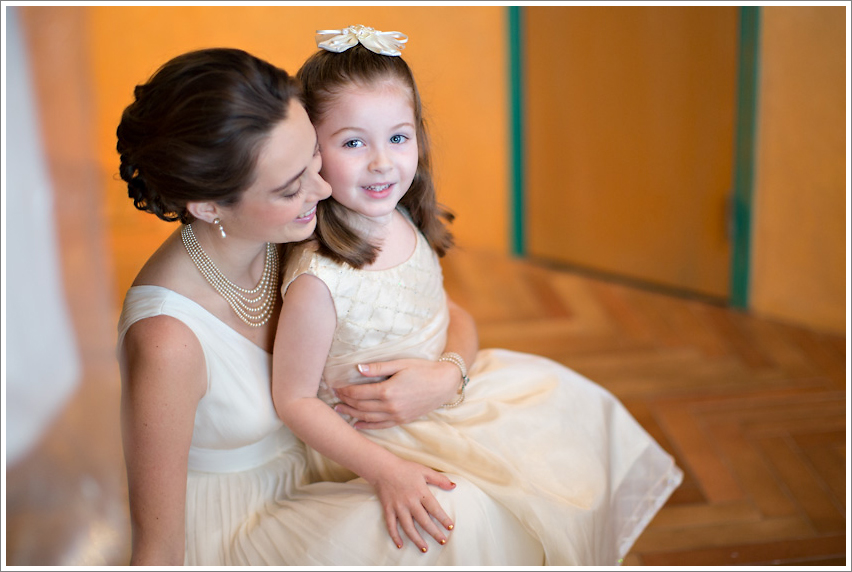 The ceremony was at St. Paul of the Cross in Honeoye Falls.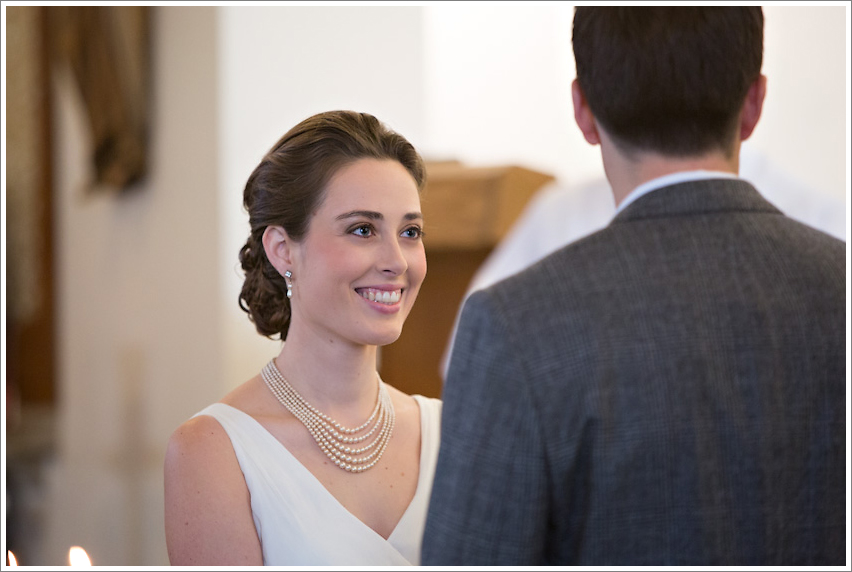 So happy!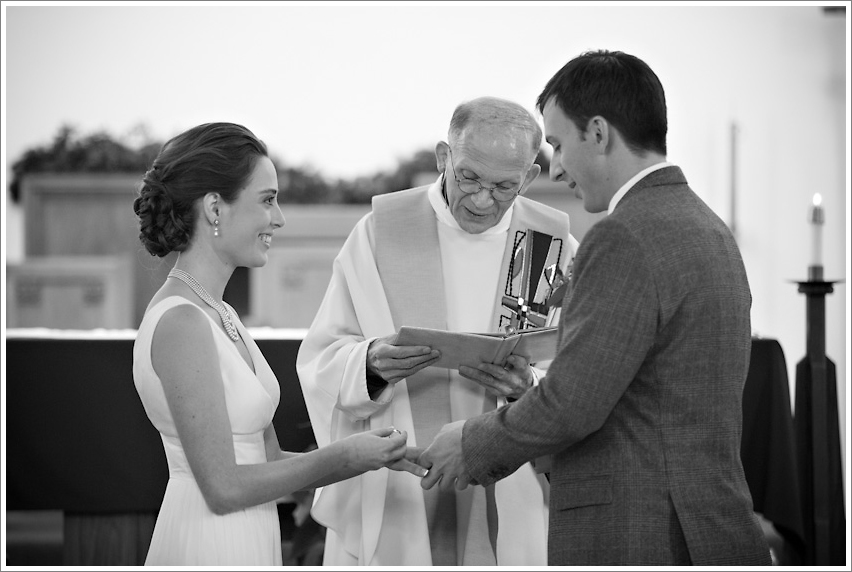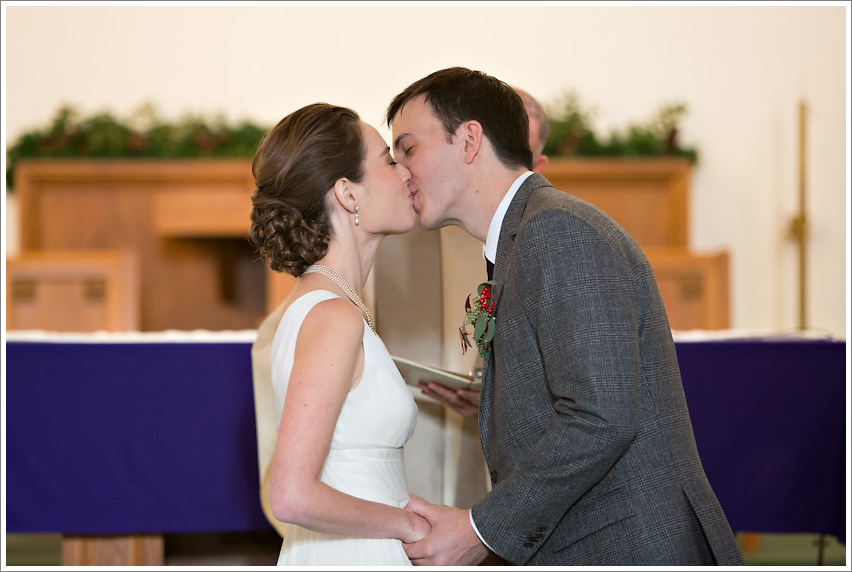 Even though it had just snowed the night before, Sarah and Joe were still gung-ho about doing pictures at Mendon Ponds. It was so perfect there! Beautiful light and bright white snow! So rad.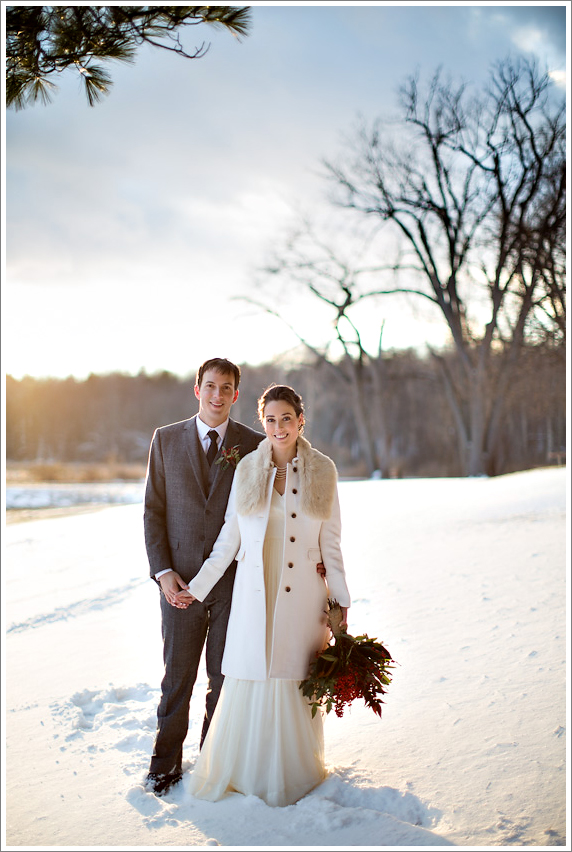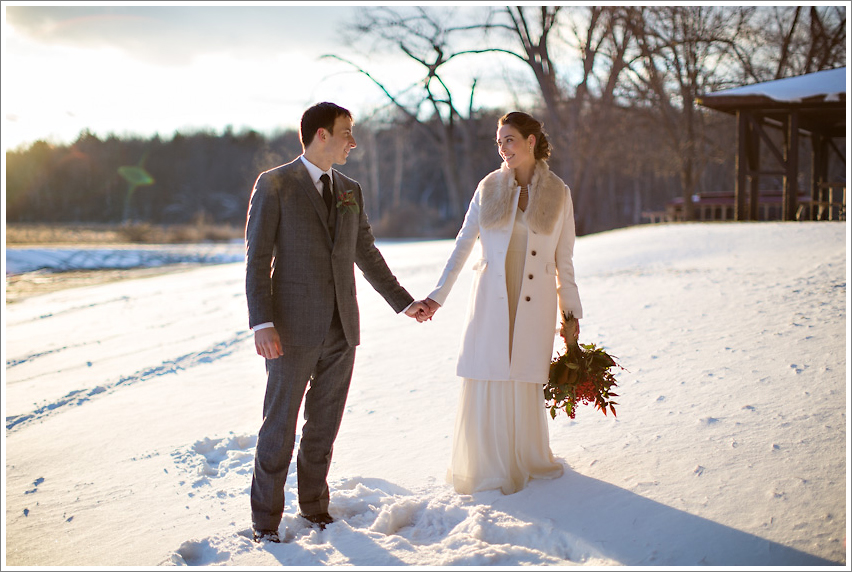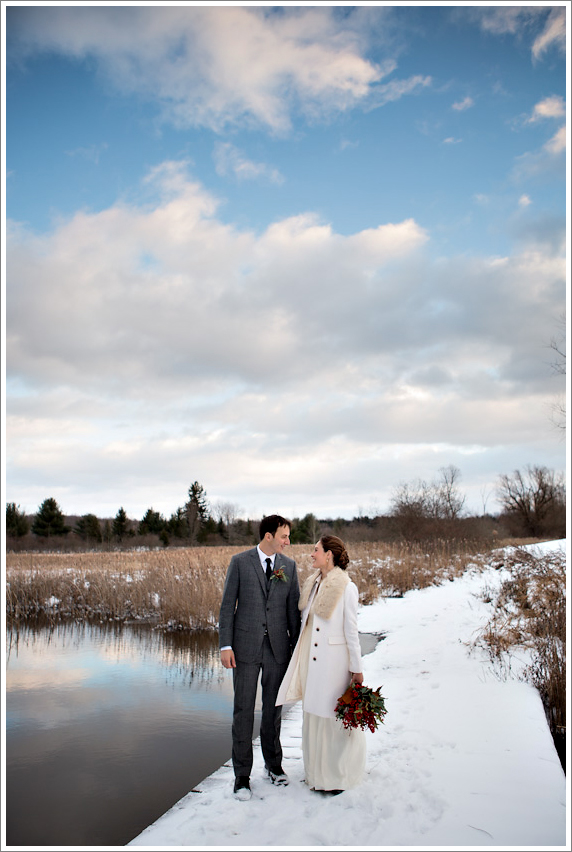 I was pretty much spazzing out the whole time we were shooting, I just couldn't believe how pretty it was!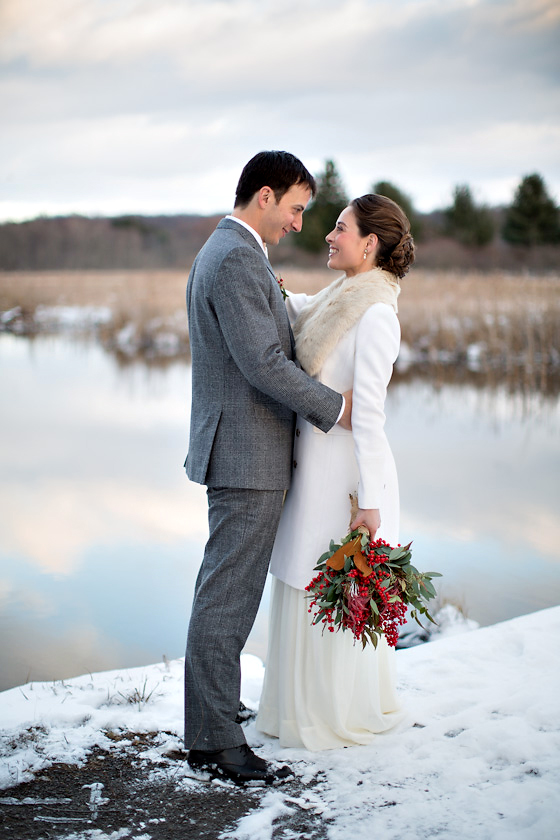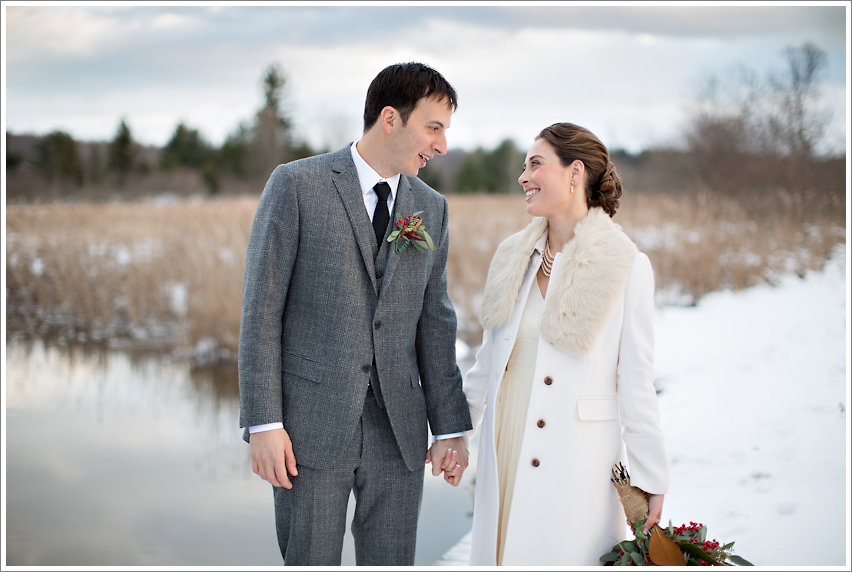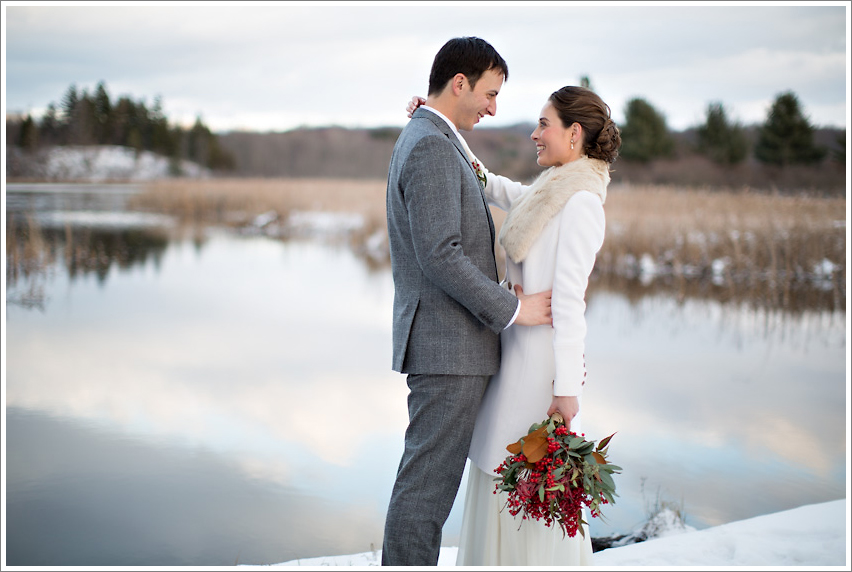 We headed to the delightful, cozy Rabbit Room to warm up and get the reception going... so many great details, and I just loved Sarah's shoes!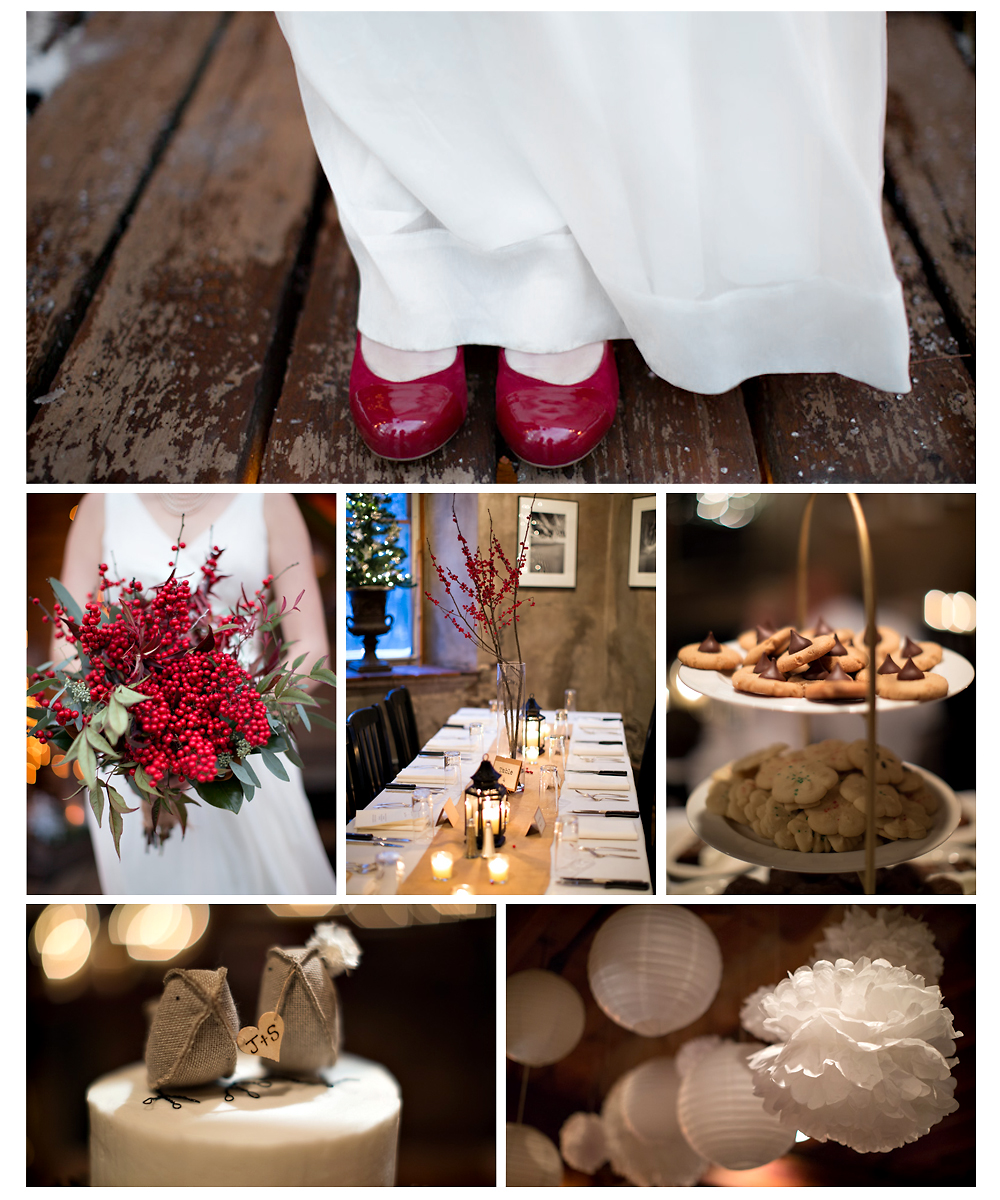 Very sweet toast from Joe's brother.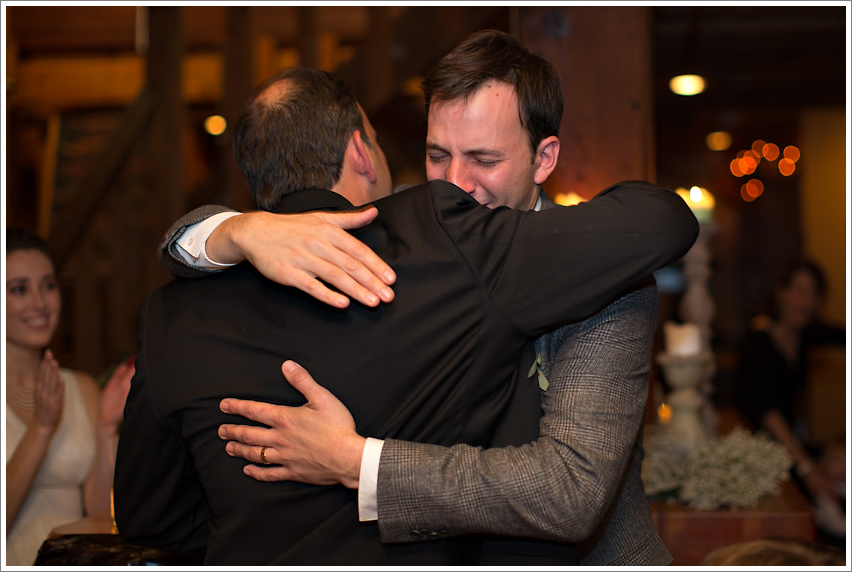 I just loved this private little gesture after Joe's brother's speech...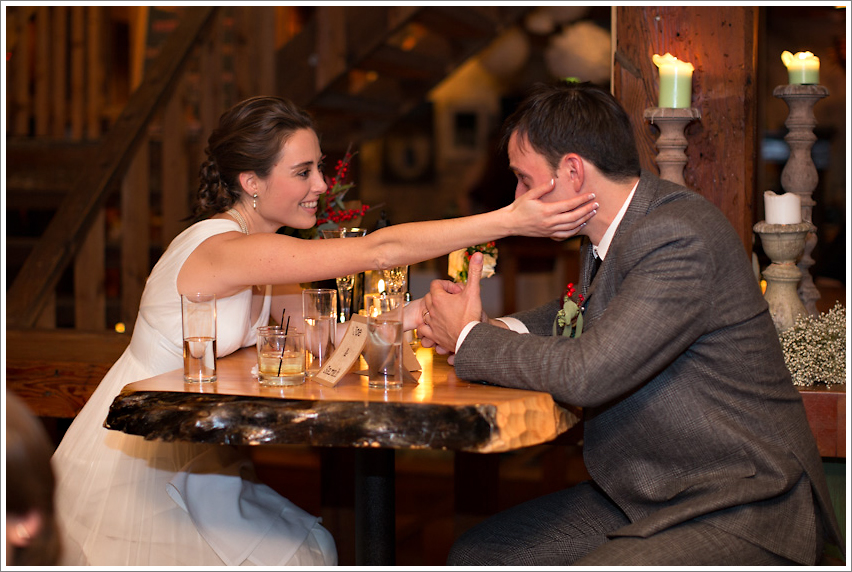 Everyone was pretty moved, including Sarah's mom.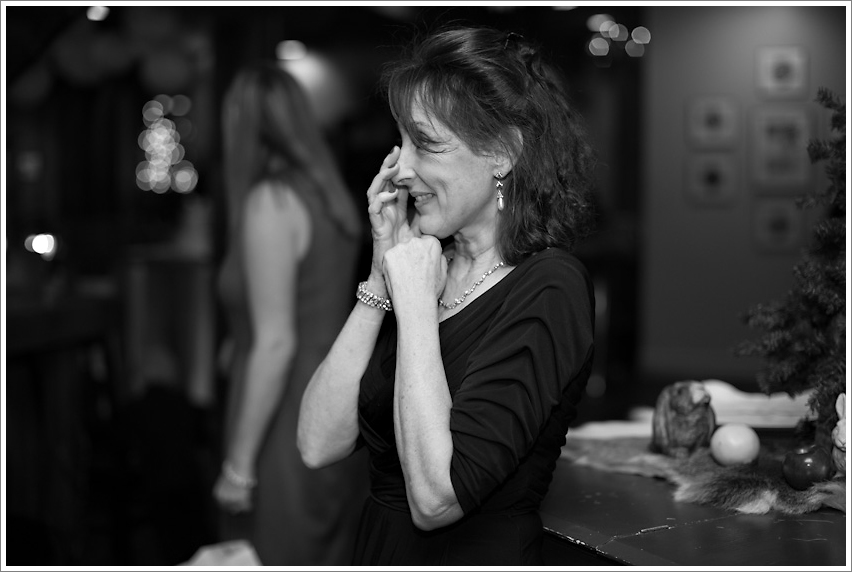 Joe is a huge fan of Texas swing, so they had music from the Skiffle Minstrels for the reception.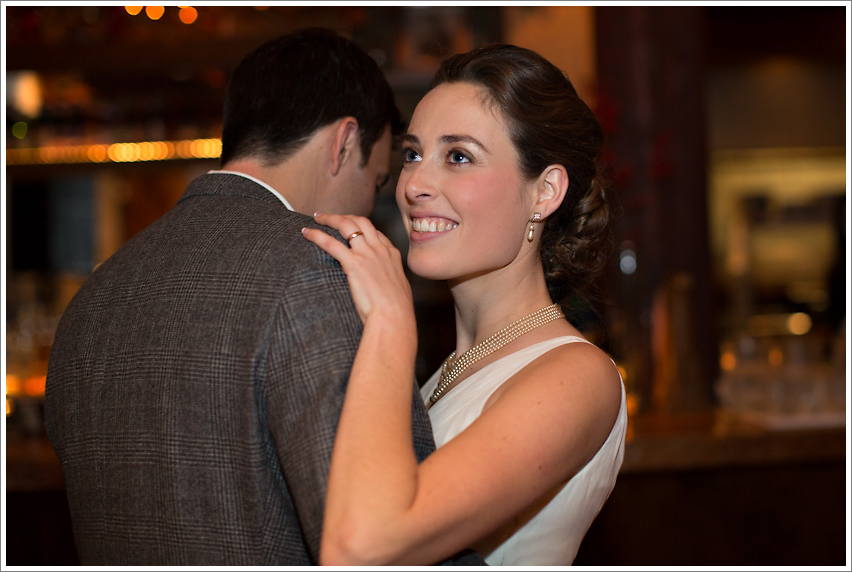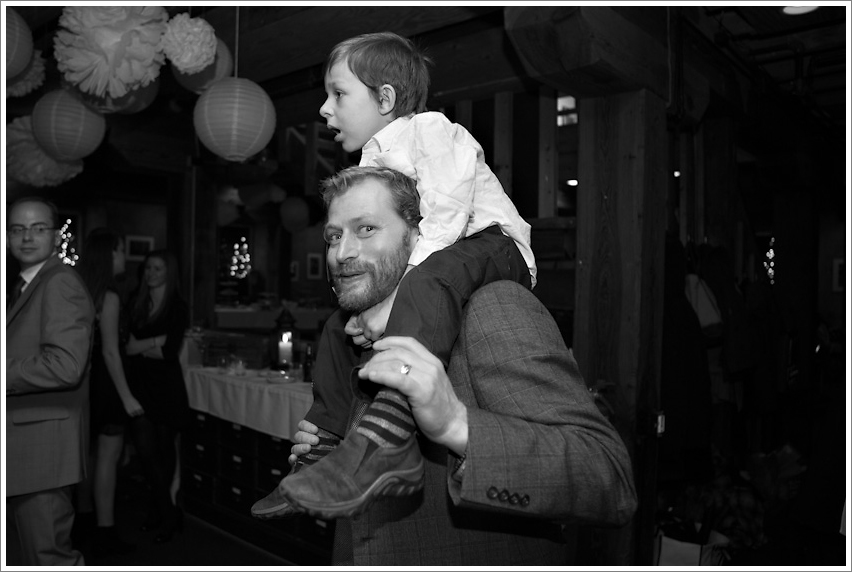 Calling a truce?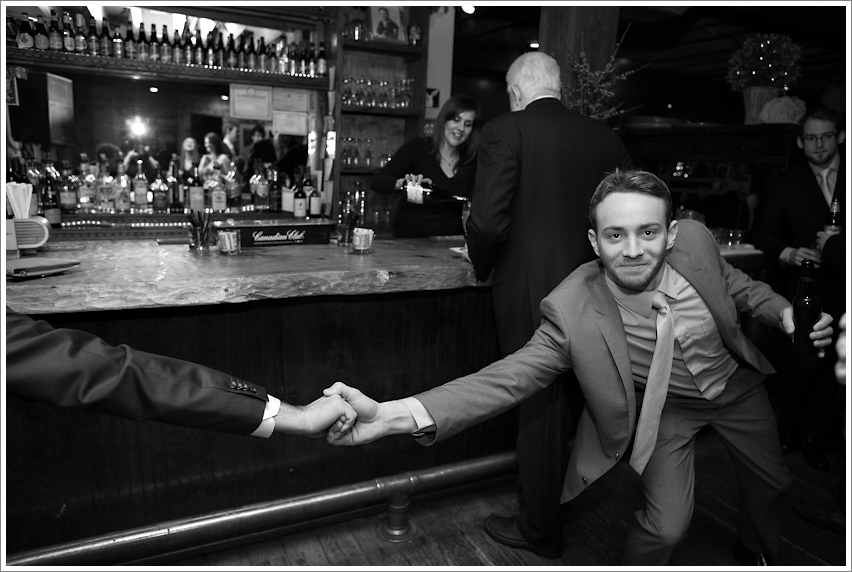 Gotta give wedding MVP to this guy, he was having the best time!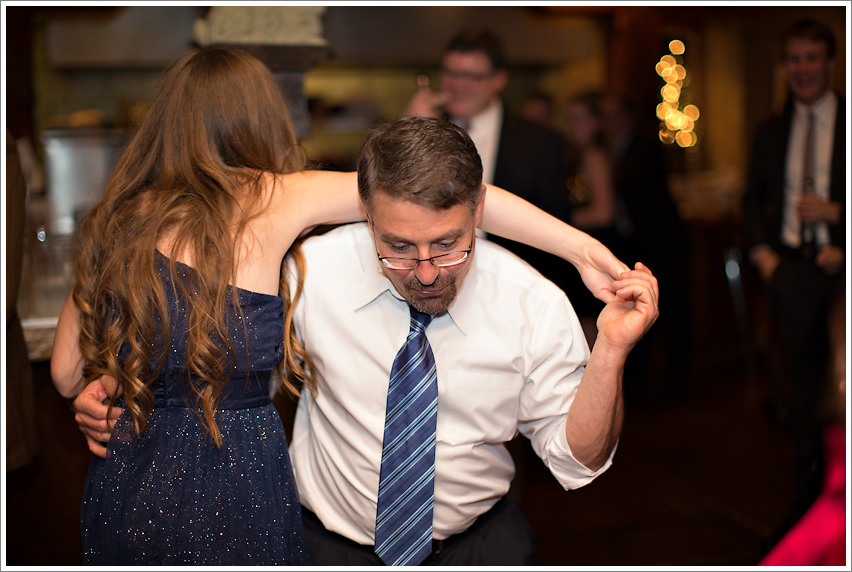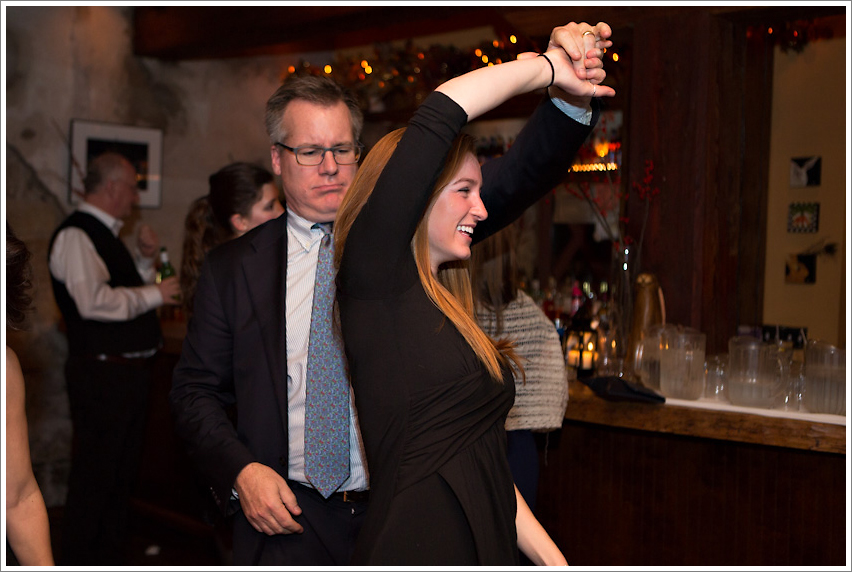 And of course have to finish it up with a shot out by the pretty Christmas lights at the Rabbit Room!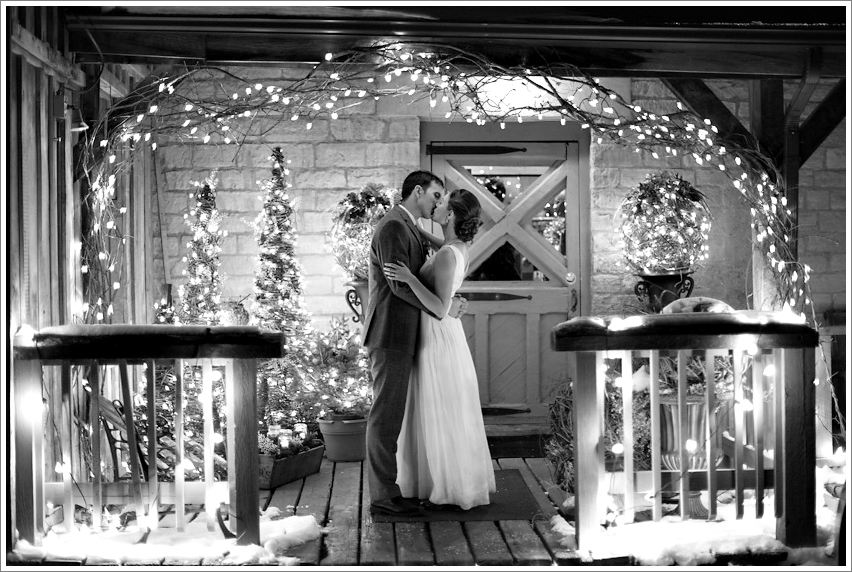 Congratulations you two, it was such a pleasure working together!!