I knew I would like Sipra from the start. Her first email was sweet, engaging and enthusiastic and when we met to talk over details, her personality matched right up. I didn't get to meet Jan until half a year later, when we did the engagement shoot, and I totally love their dynamic- she's bubbly and sweet, and he's quiet and witty. It's a really cute combination! We had fun wandering around Highland Park and Corbett's Glen for the shoot... I even forgot that I was moving the next day! 🙂 With only a few weeks left until the wedding, I am really pleased I got a break to post the engagement photos!
We started at Highland Park, which was a challenge since it was during the Lilac Fest- there were people everywhere. I managed to find a few angles that looked like we had the place to ourselves...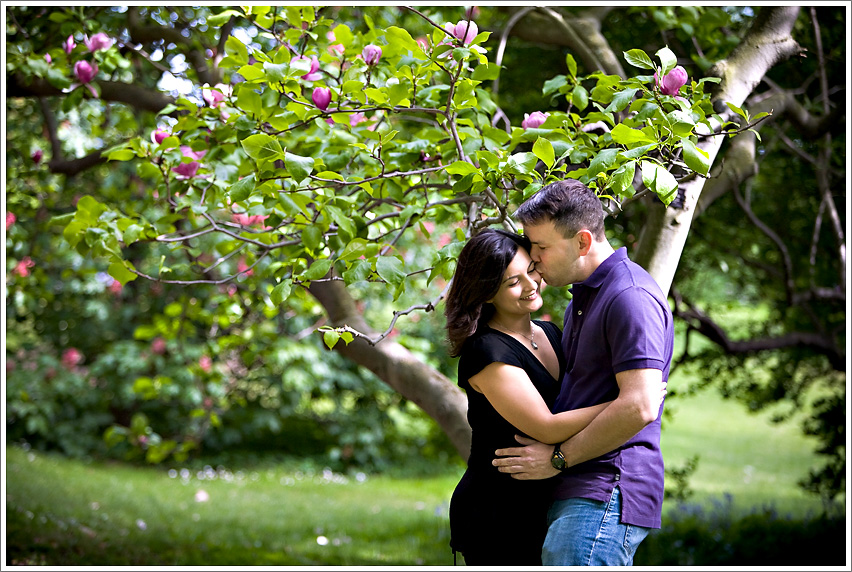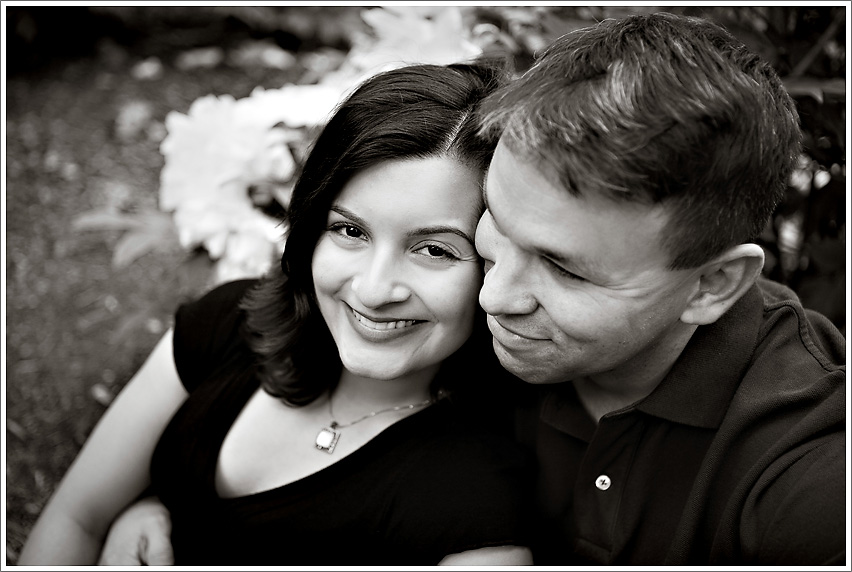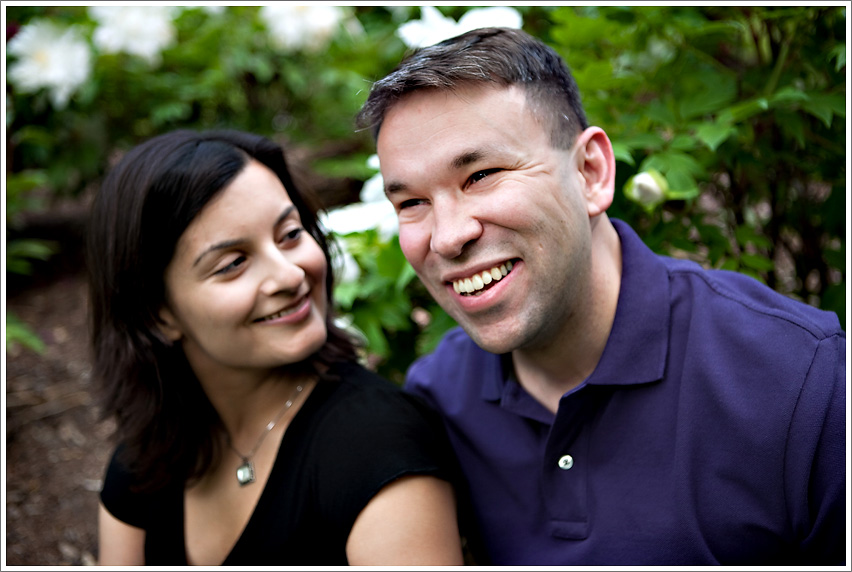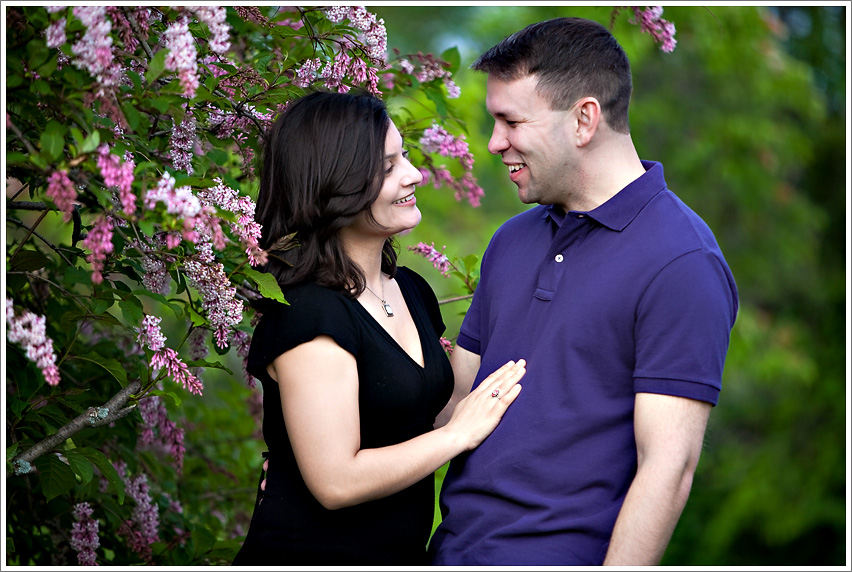 Then we headed to Corbett's Glen, which is a cool place to shoot!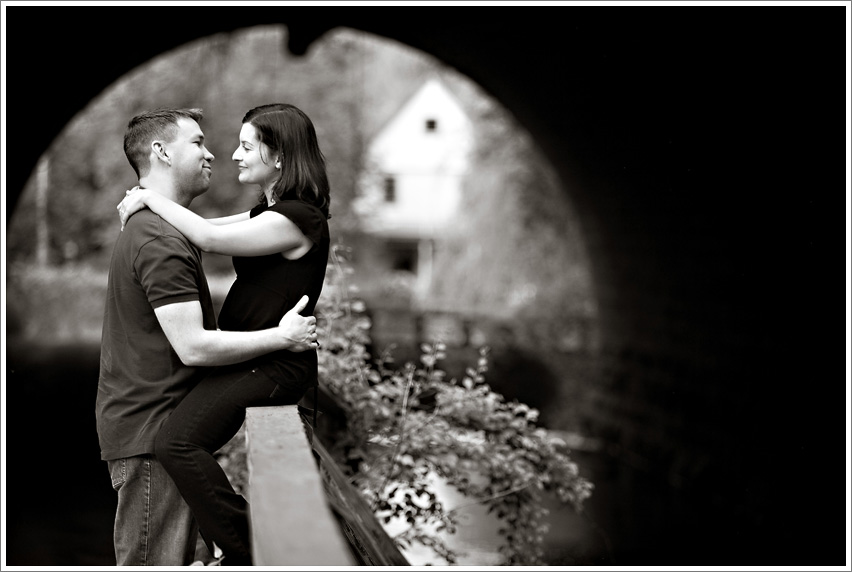 Is that spiderman crouching up there on the ceiling... I mean, I can't blame him for wanting to join the party, we are pretty cool after all.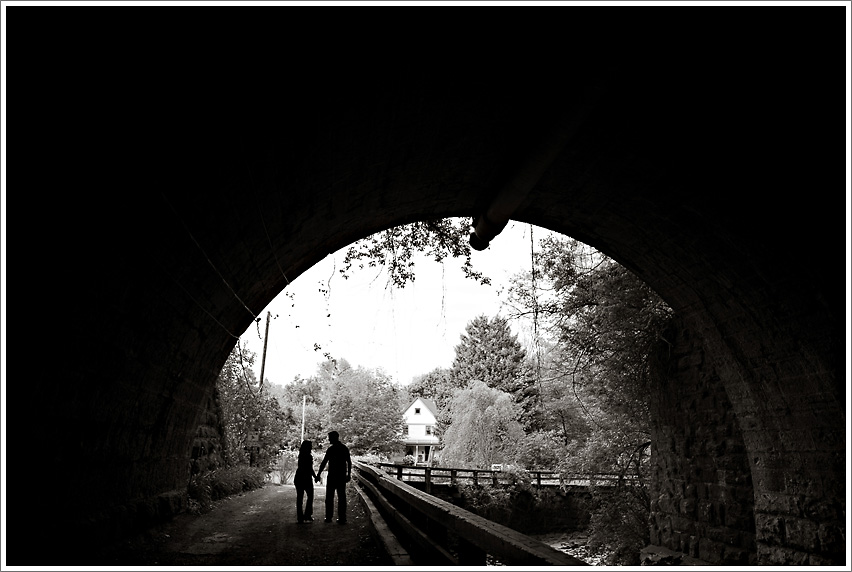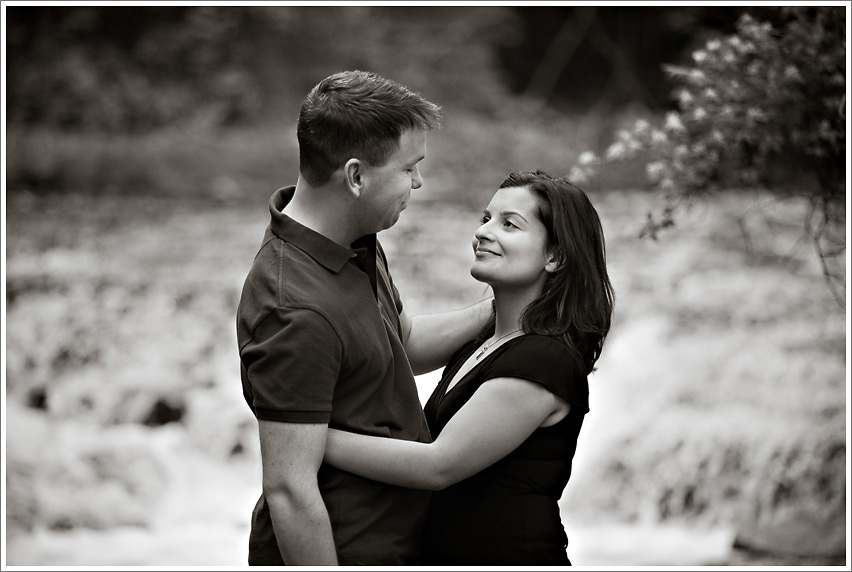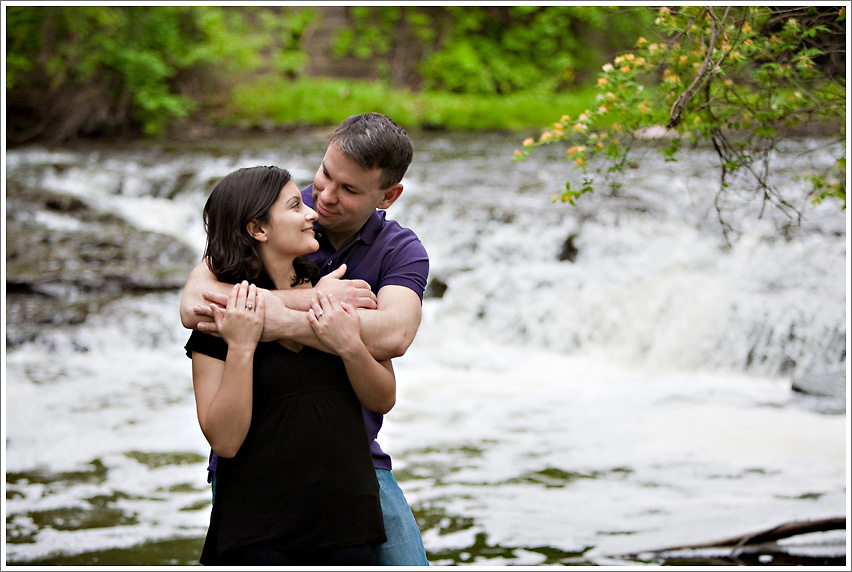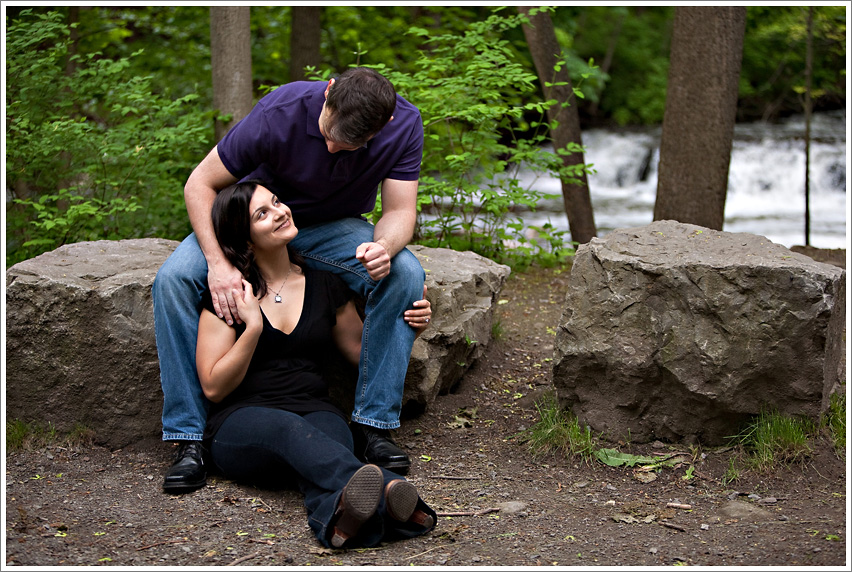 We also went to the other entrance to Corbett's Glen, which is a really pretty little trail.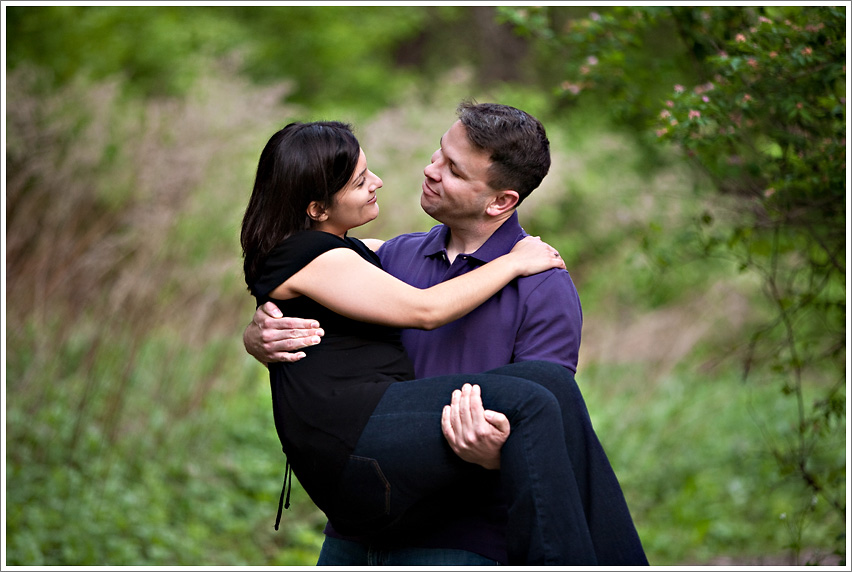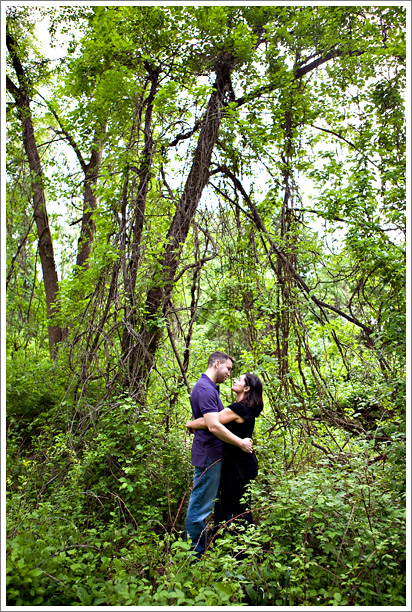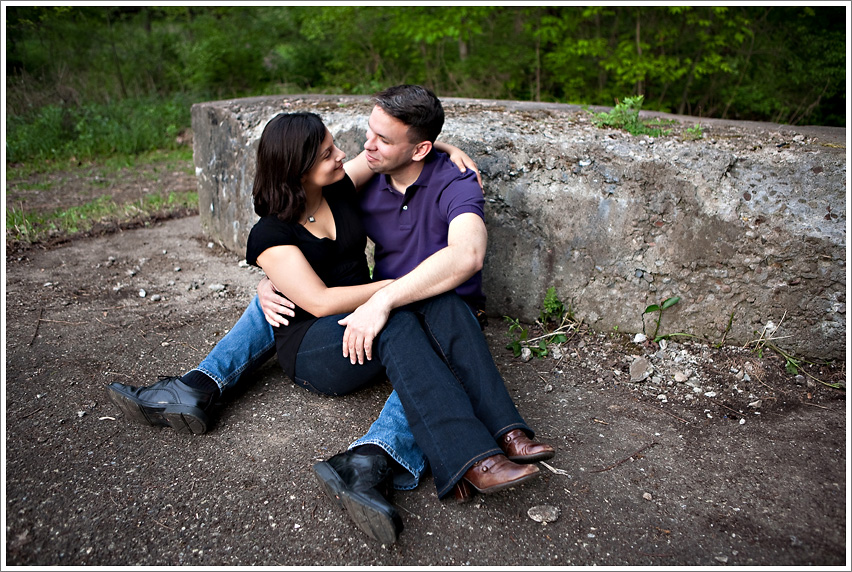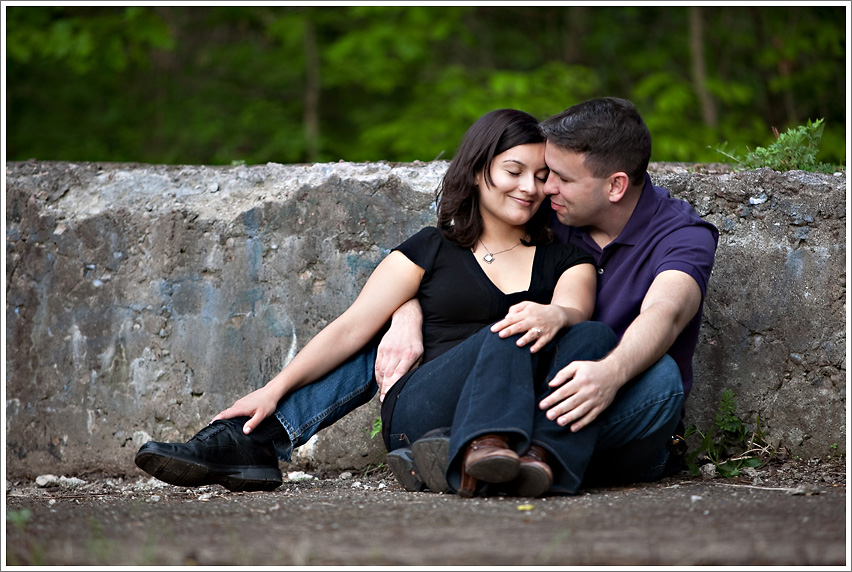 I love this one... his big manly hand next to her dainty face!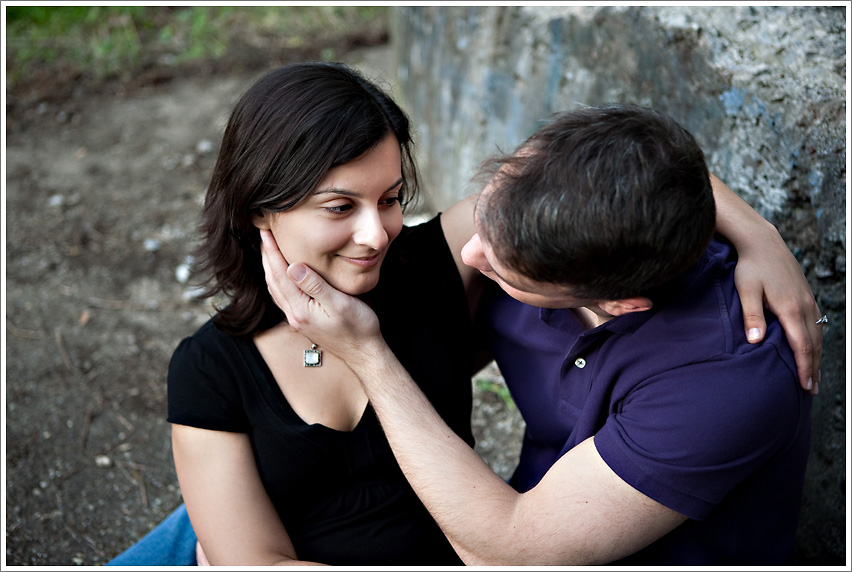 Pretty light..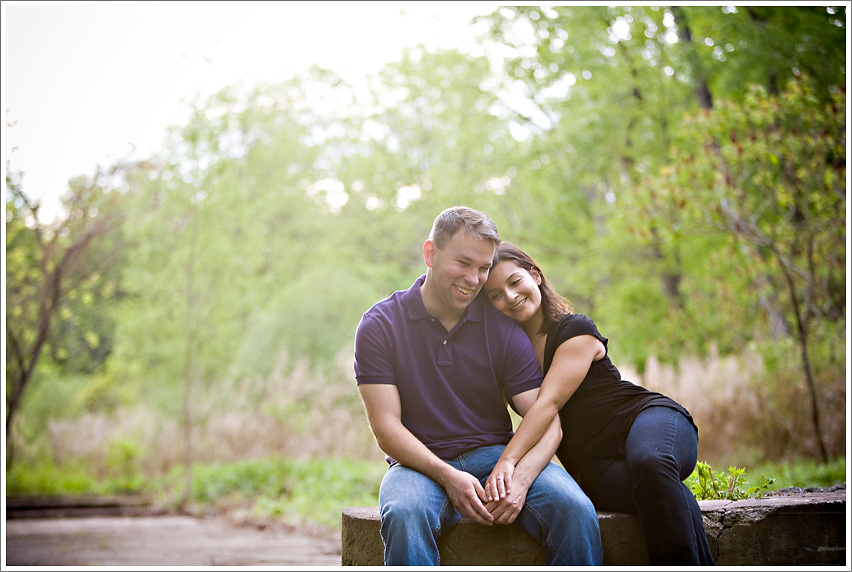 See you guys soon! 🙂