Whirlwind weekend! I had an engagement on Friday night, wedding Saturday and I shot with my friend John all day Sunday. I pretty much didn't move a muscle on Monday, and it felt great!
We had the perfect day for Whitney and Rick's wedding on Saturday, and this summer? That's saying a LOT. Sunny, 70's and no rain... a small miracle, really. I met up with the girls at Del Monte Spa where preparations were underway.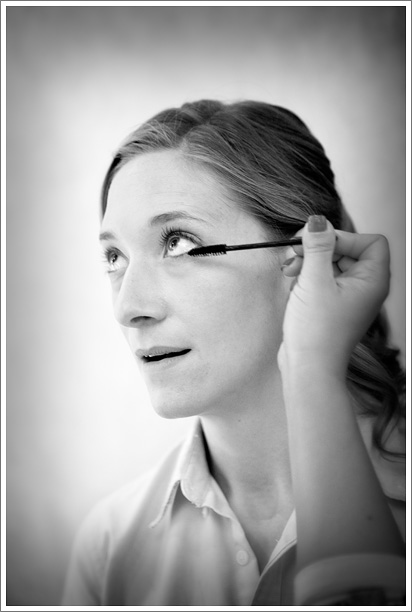 Love this detail on Whitney's dress, the fabric looks so lush.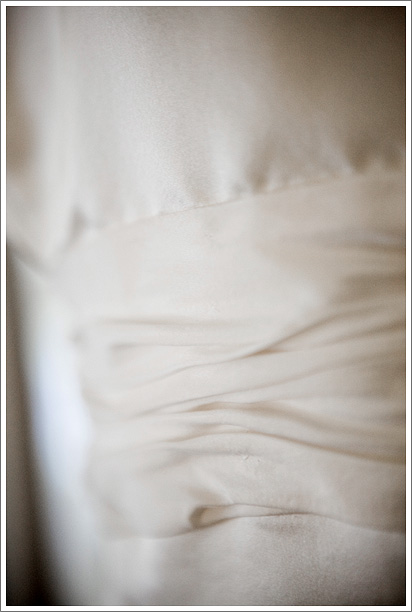 The flower girls were so cute watching all the last minute preparations at St. Anne Church.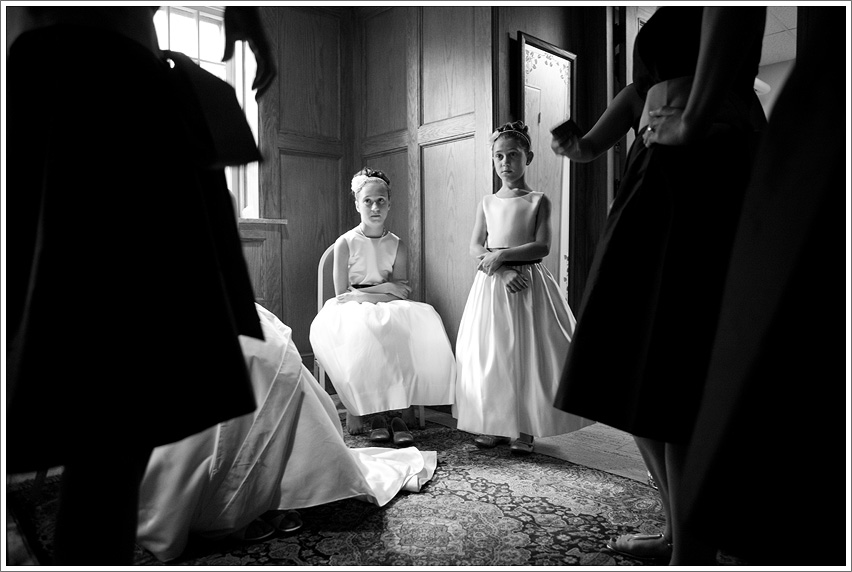 Whitney and Rick decided to do a first sight, which I love! It's so much more intimate to have it as a (mostly) private moment, rather than in front of the whole church...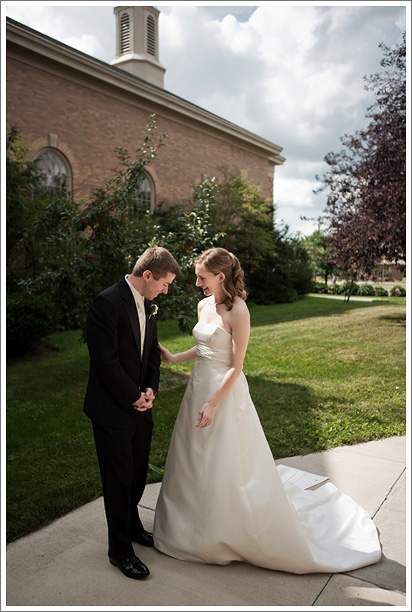 And even though he'd already seen her, Rick was absolutely beaming when Whitney came down the aisle... he's got such a great smile!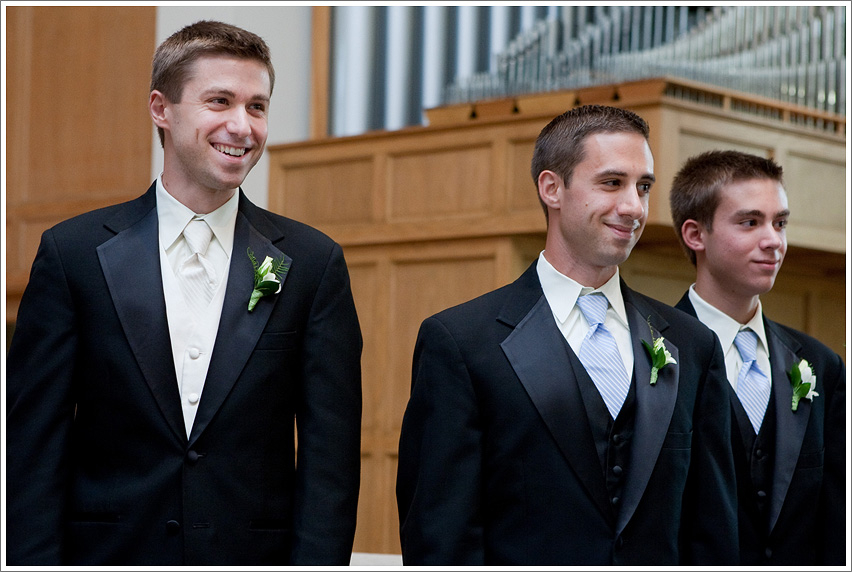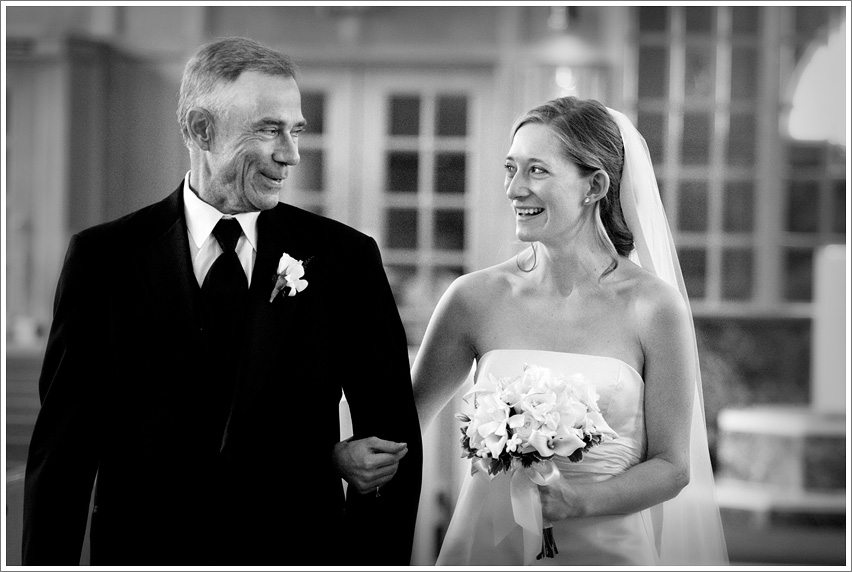 So happy!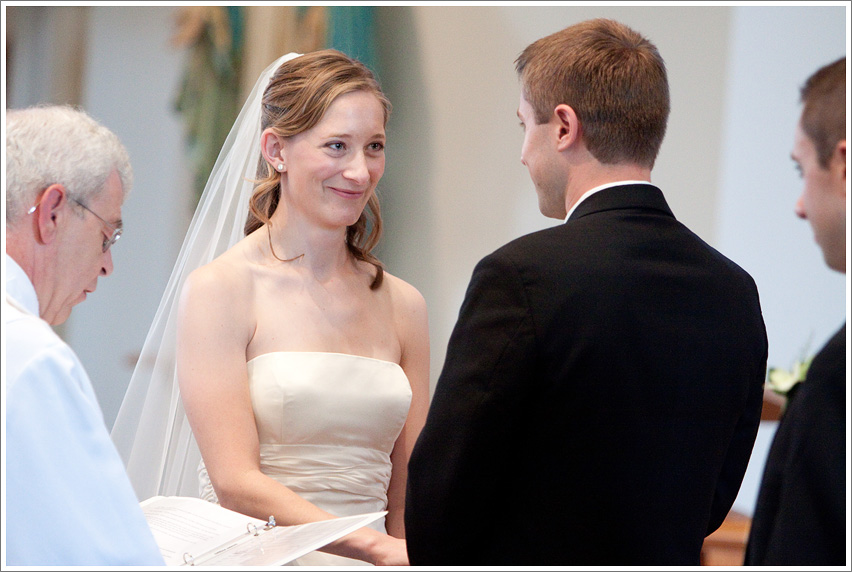 Note to couples... if your officiant is going to perform the ceremony from in front of you, see if he or she will step to the side during the rings and kiss. Then you won't have to do reenactments 😉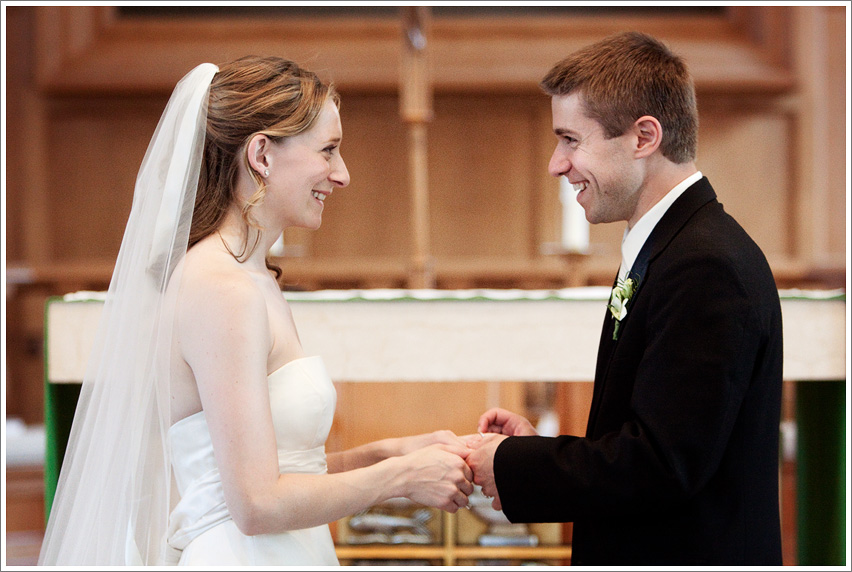 Mr. and Mrs.

Niiiiice!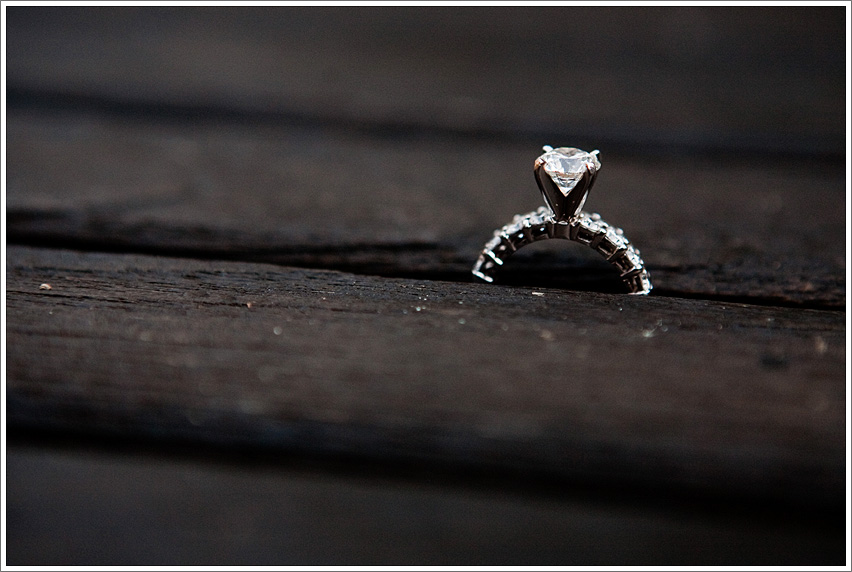 We then headed to Oak Hill Country Club for the reception... and took a minute for the bridal party to work it out in front!

First dance, all smiles!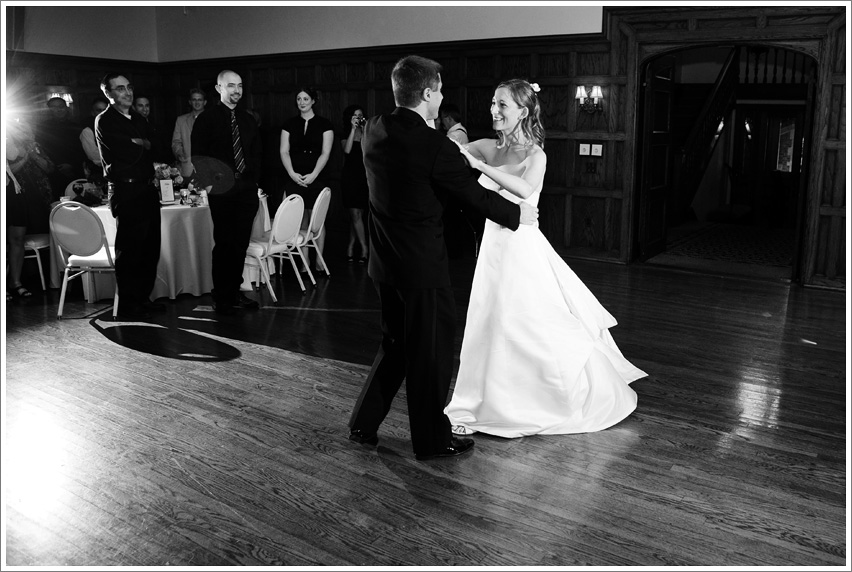 See?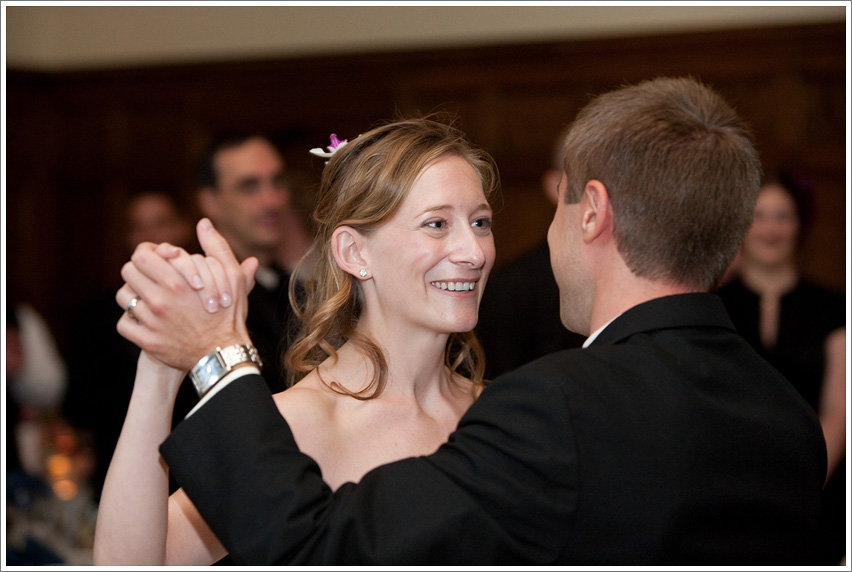 And on to the party...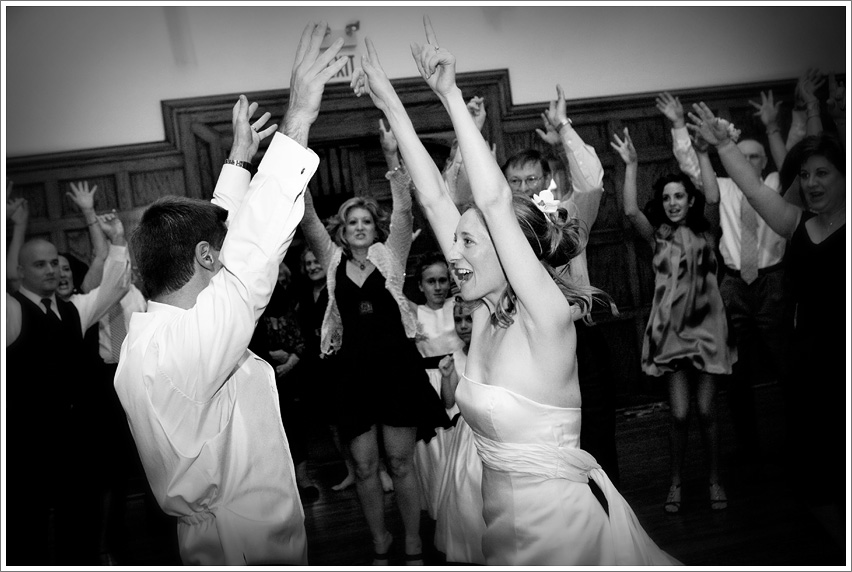 He he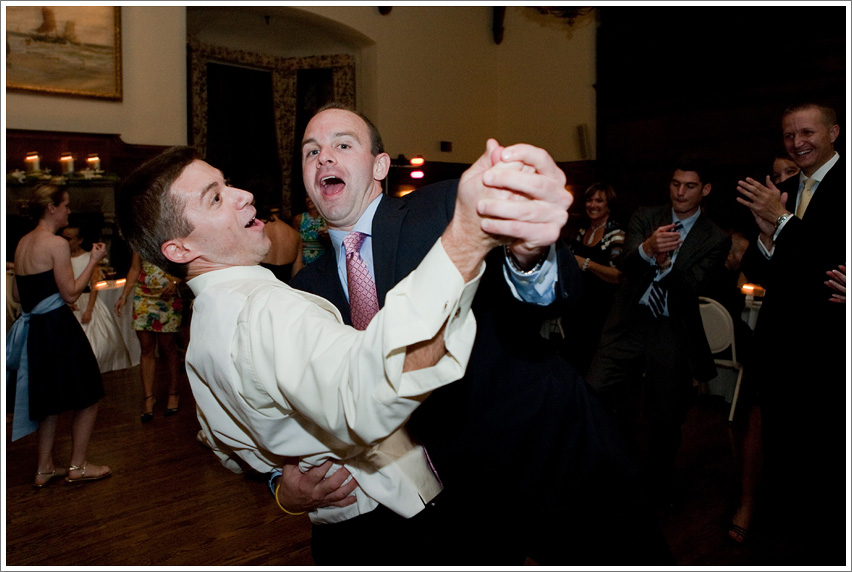 Sweet dual air guitars, you really can't go wrong.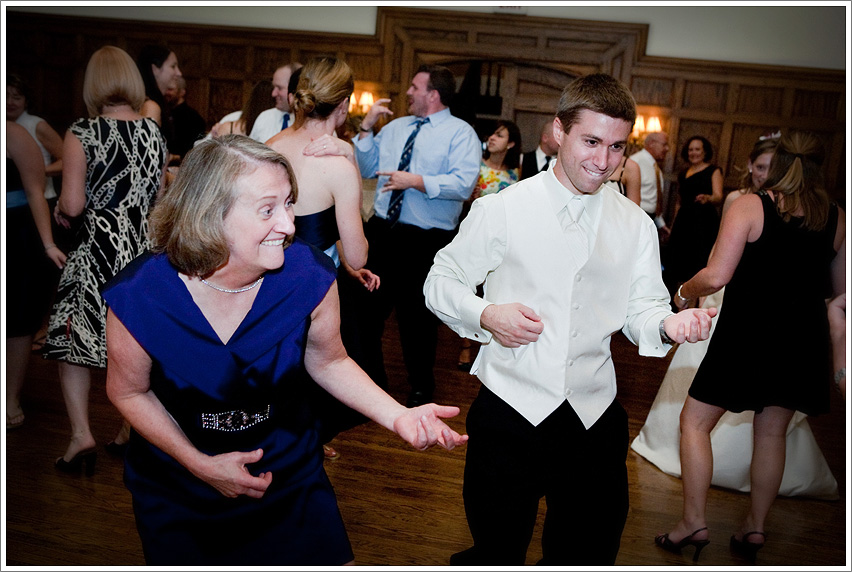 A little bit softer now...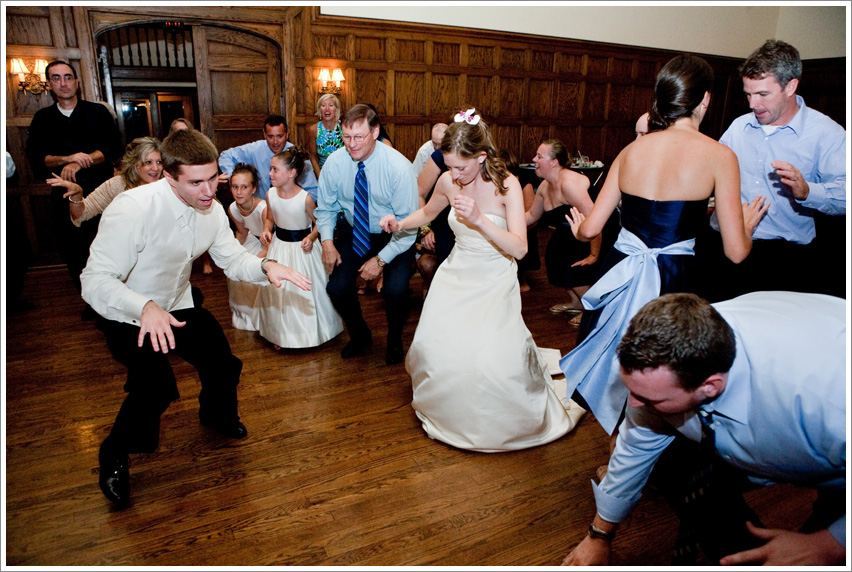 This is true commitment!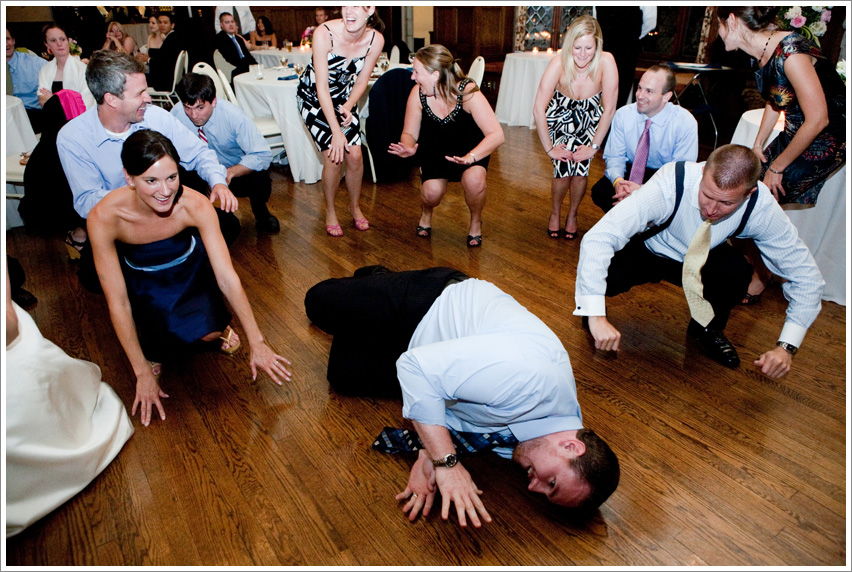 A sparkler exit is always fun!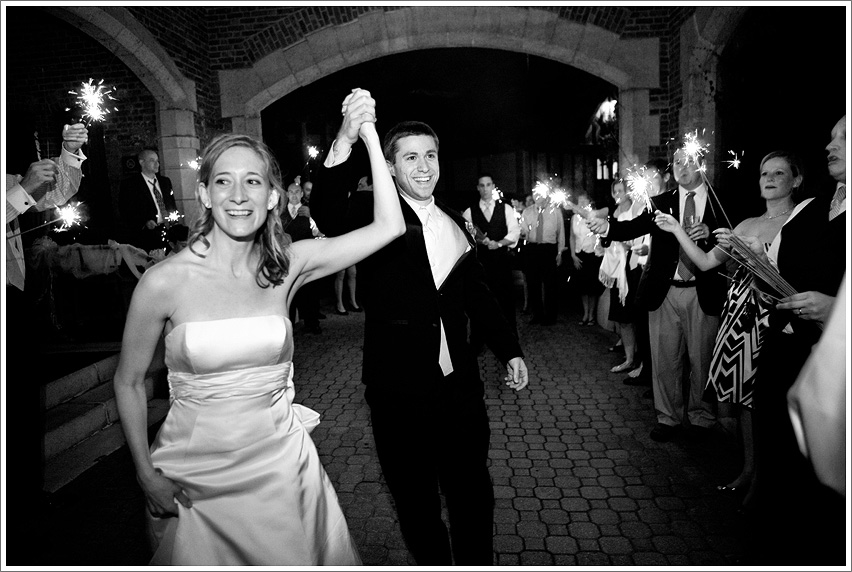 And a few portraits-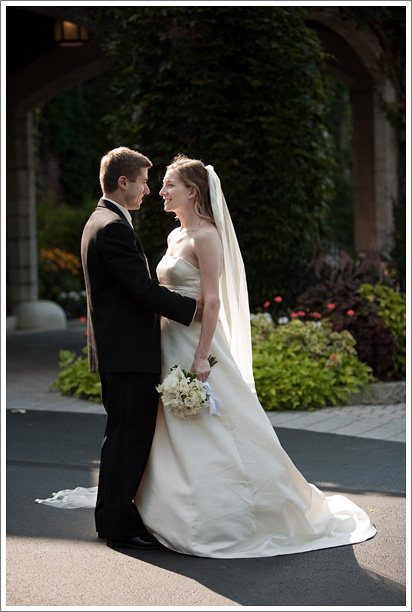 I love how they're looking at eachother... are you picturing cartoon hearts floating above their heads, because I am!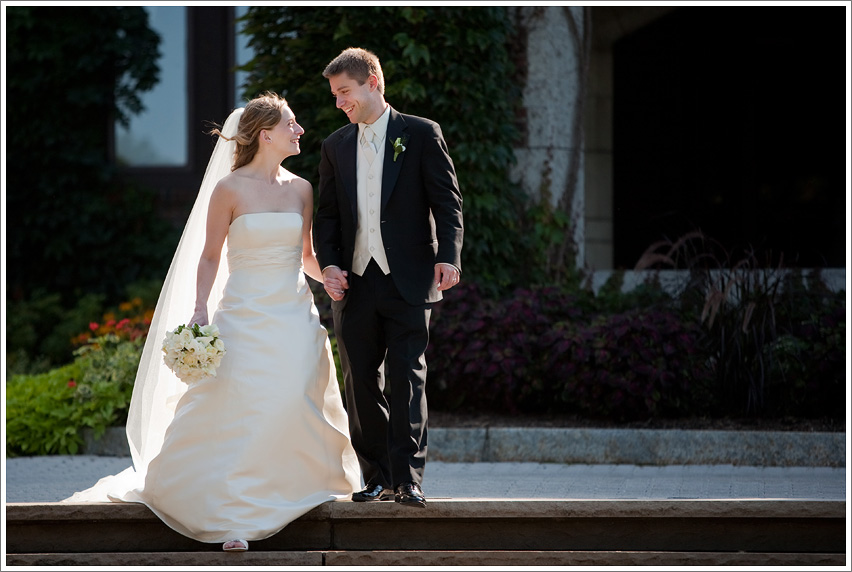 Thanks so much for having me, Whitney and Rick! Have a fabulous time on your honeymoon.
Everybody stay tuned, I have a great engagement shoot to blog, as well as something really special that I have been working on for a few days which will be posted on Friday.