Artisan Works Wedding
Ann and Mike met many times before they became friends and were friends for some time before they started dating. The world kiiinda had to hit them over the head with the fact that they belonged together! They were in band together in high school, won a dance contest in gym class, were voted "Most Musical" in the high school yearbook (btw, that photo made an appearance at the wedding and it was the stuff that dreams are made of... back to back, arms crossed, holding their instruments. It was photographic perfection!)... it wasn't until they started working together at what I believe to be the in-person version of match.com, Wegmans, that they became friends and eventually started dating! I have so many couples who met at Wegmans, even my own brother and sister-in-law met there!
My relationship with Ann and Mike played out somewhat similarly, actually... we have a high school connection (I graduated with Ann's brother) and the Wegmans connection (we worked at the same store) but what brought us together was another wedding! I photographed the wedding of Ann's good friends, Kate and Mike, in Buffalo in 2012 and that's how Ann found me! So funny how it worked out!
We started the day at Ann's parents' house where flower girl Sitara was stealing the show! Flower girl + diaper derby + wedding dress, are you kidding me? Adorable. And she knows it!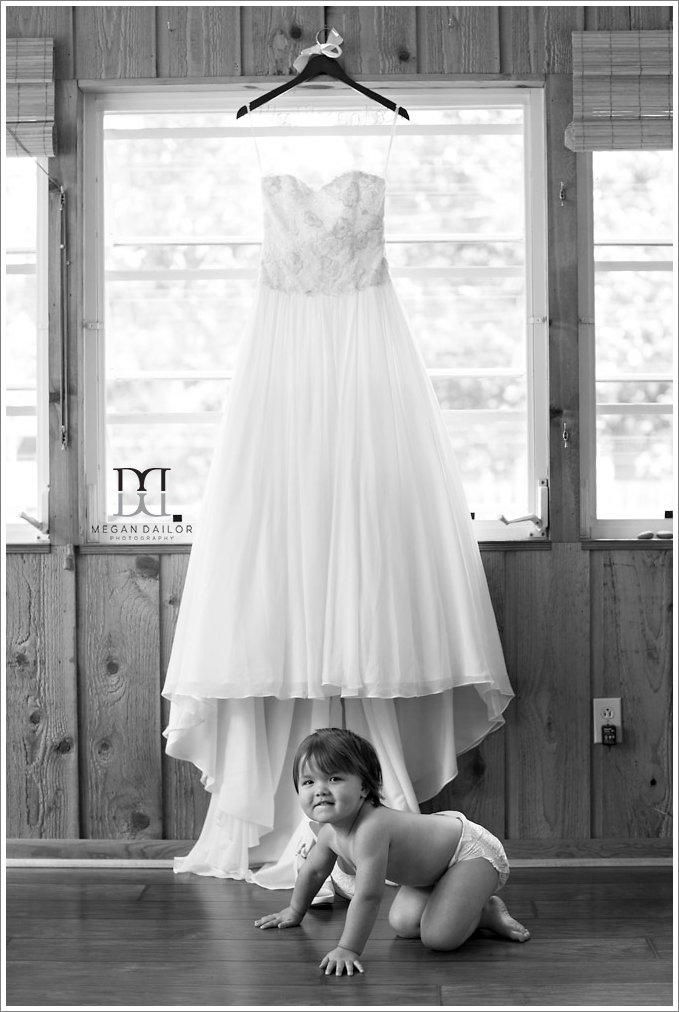 The atmosphere during preparation was so easygoing and happy... Ann's mom joked that she was going to disappear while putting on Ann's shoes and made everyone giggle.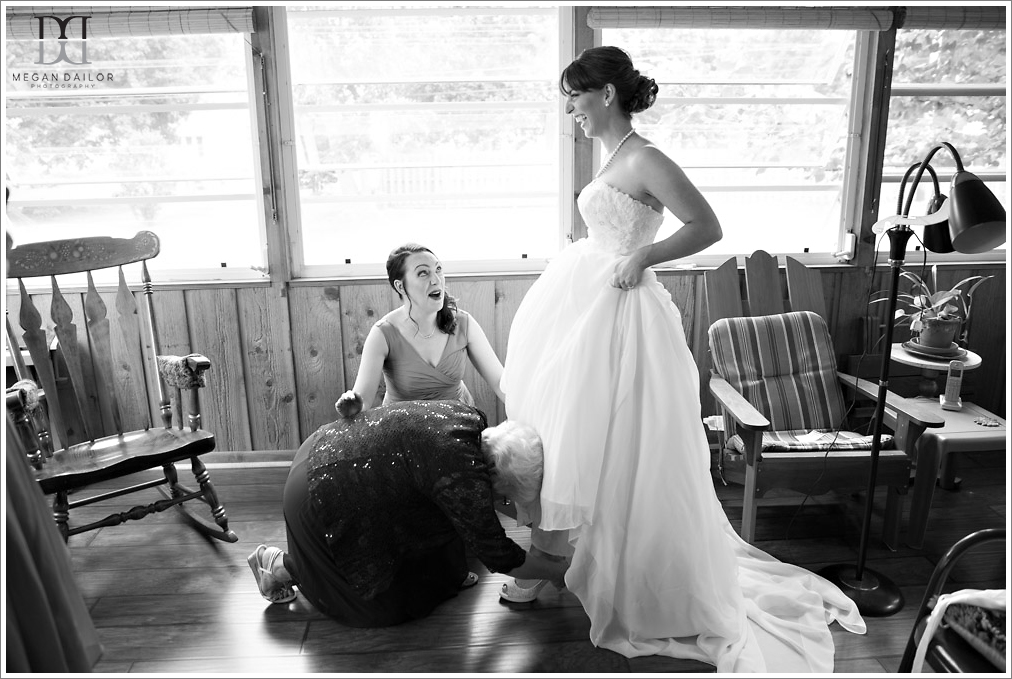 Bridesmaid Jessi got a bit emotional and started setting Ann off too... nothing like a true best friend!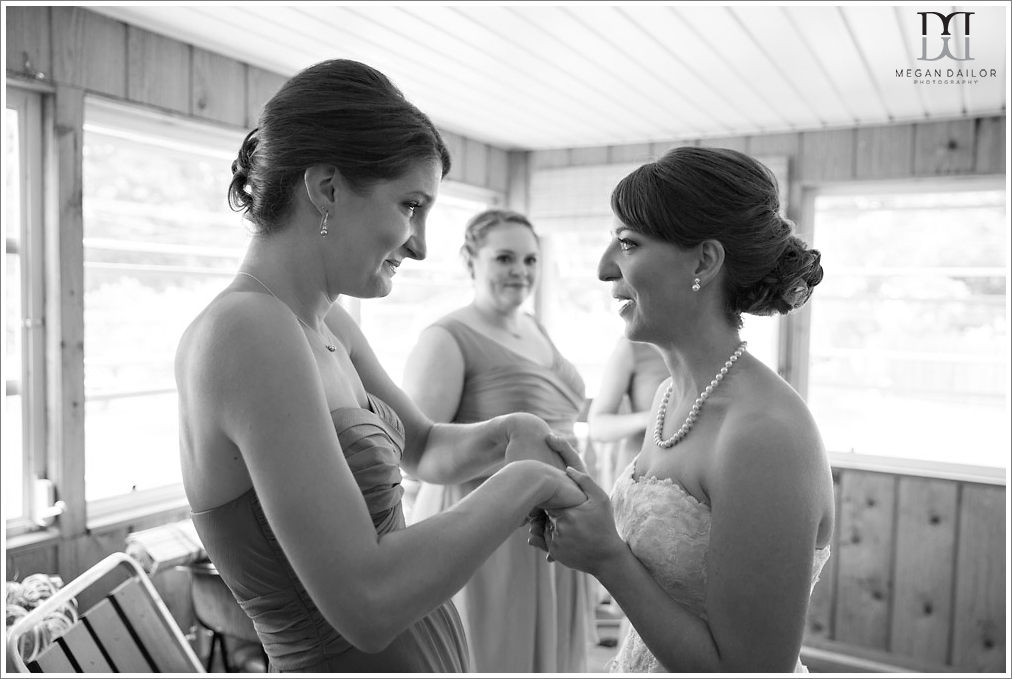 We headed around the corner to Holy Trinity Church for the ceremony... I always love when the father of the bride and the bride have that moment right before they walk down the aisle! Such a special thing to capture.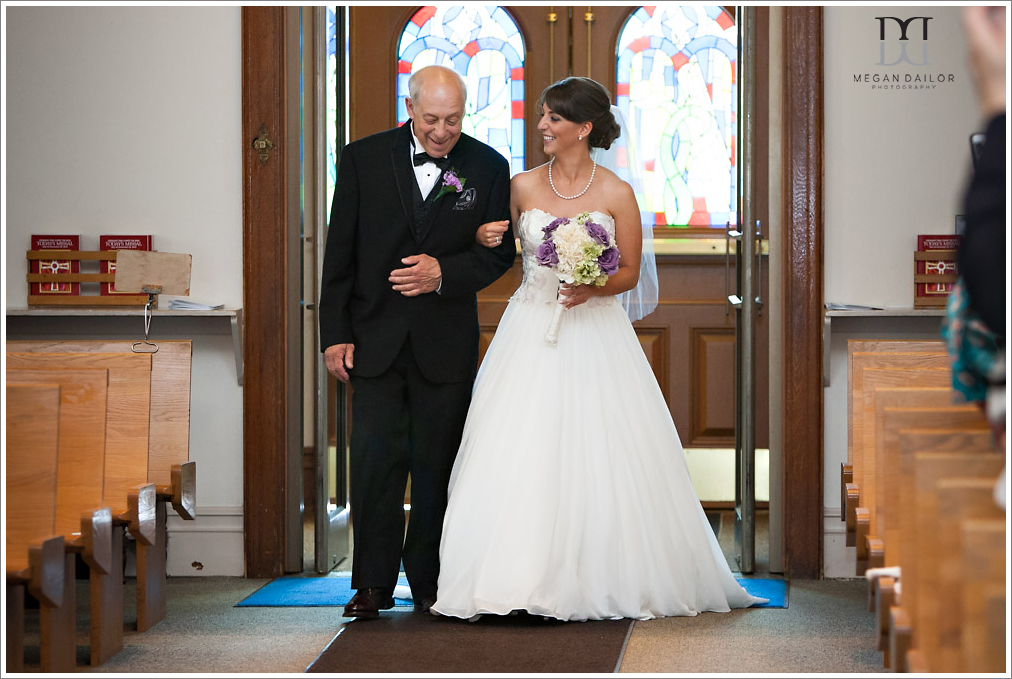 Heart eyes!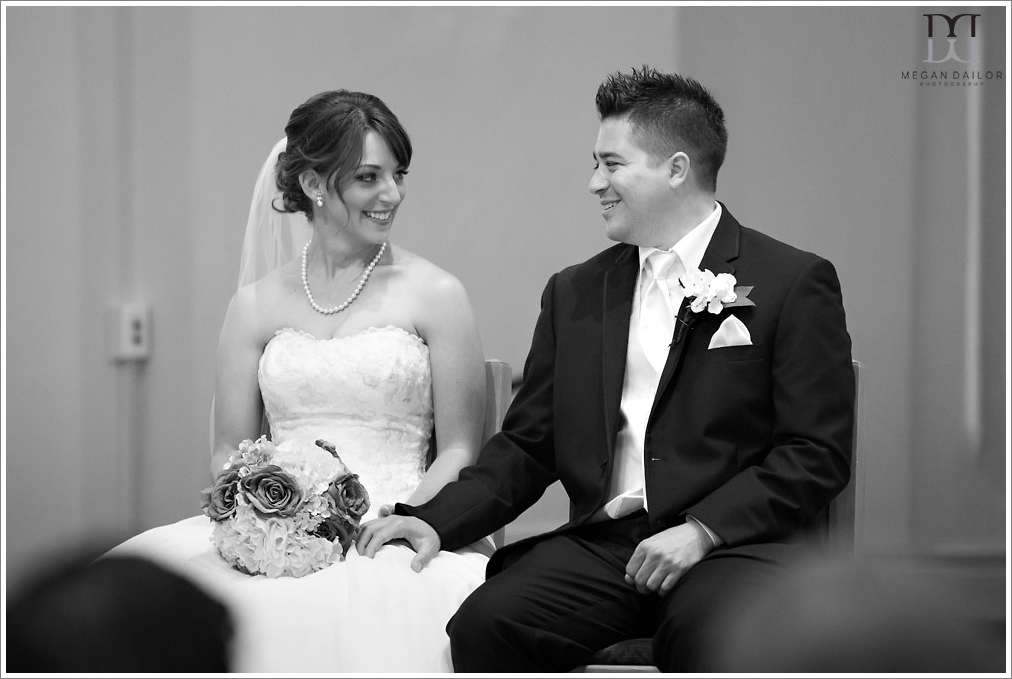 Ann's uncle performed the wedding ceremony, I love her expression!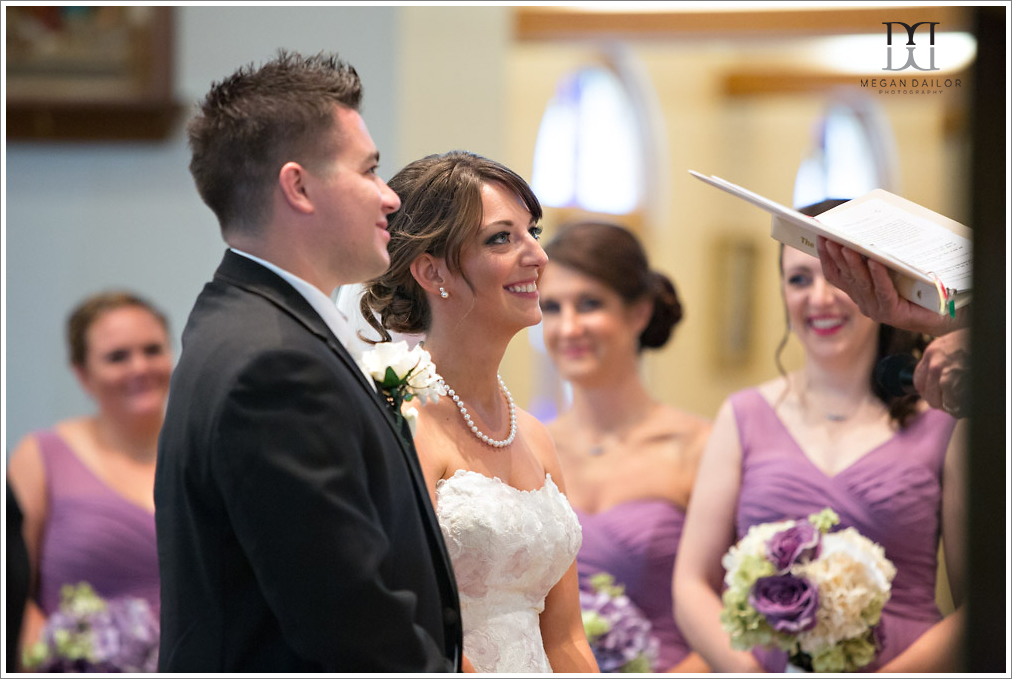 The cutest.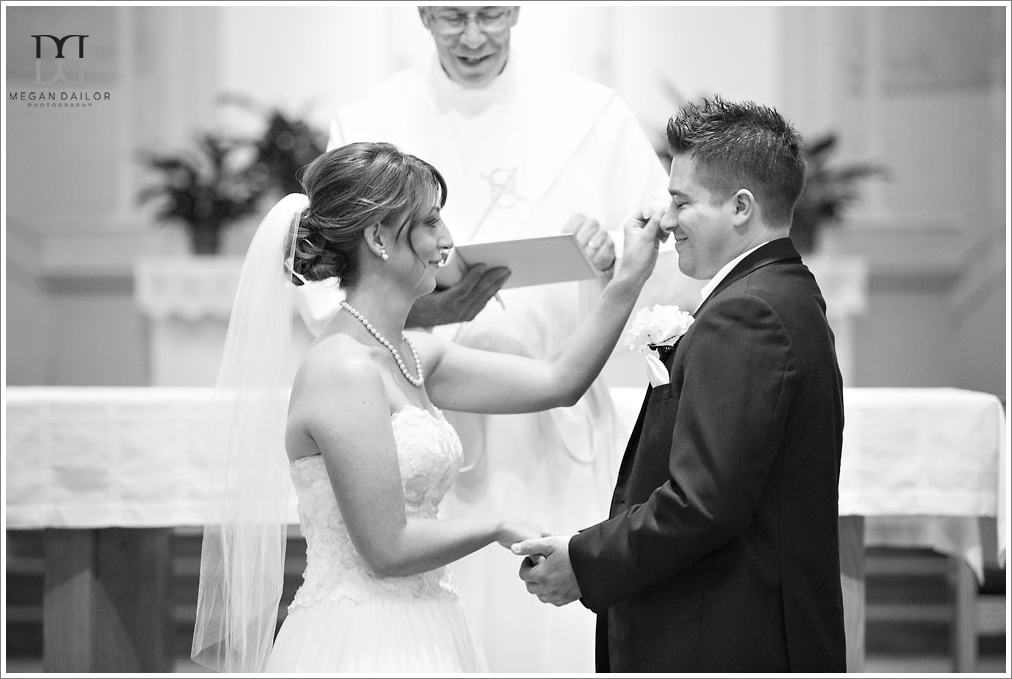 First kiss as Mr and Mrs!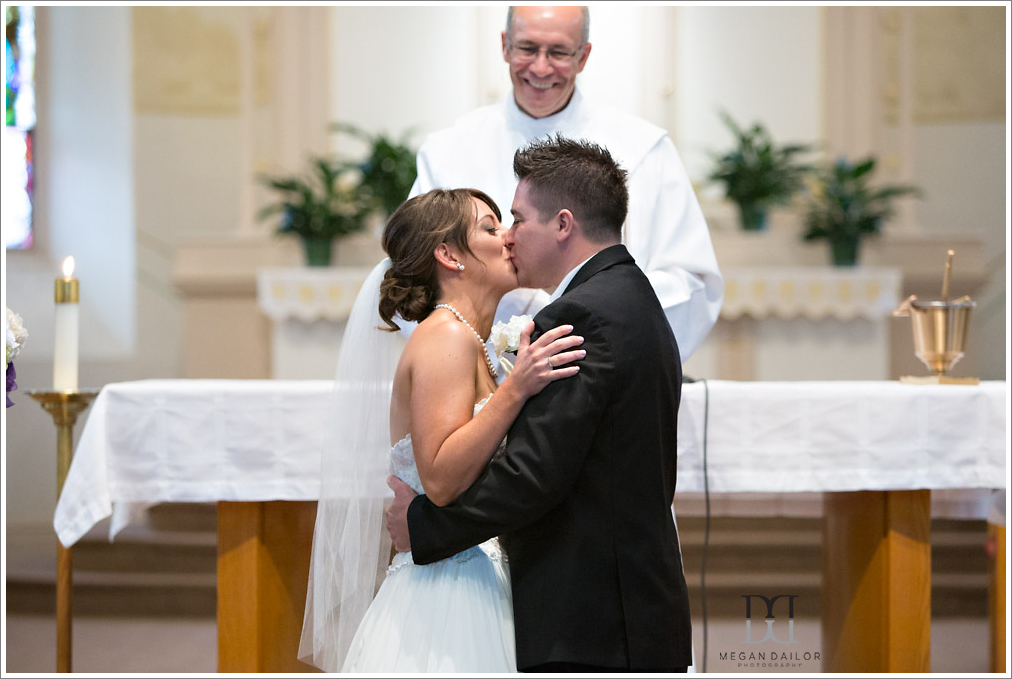 Ann wanted some outdoor pictures before we headed to their Artisan Works wedding reception, so I found some cool trees out back and hustled the wedding party out there as rain threatened! We got some great shots out there!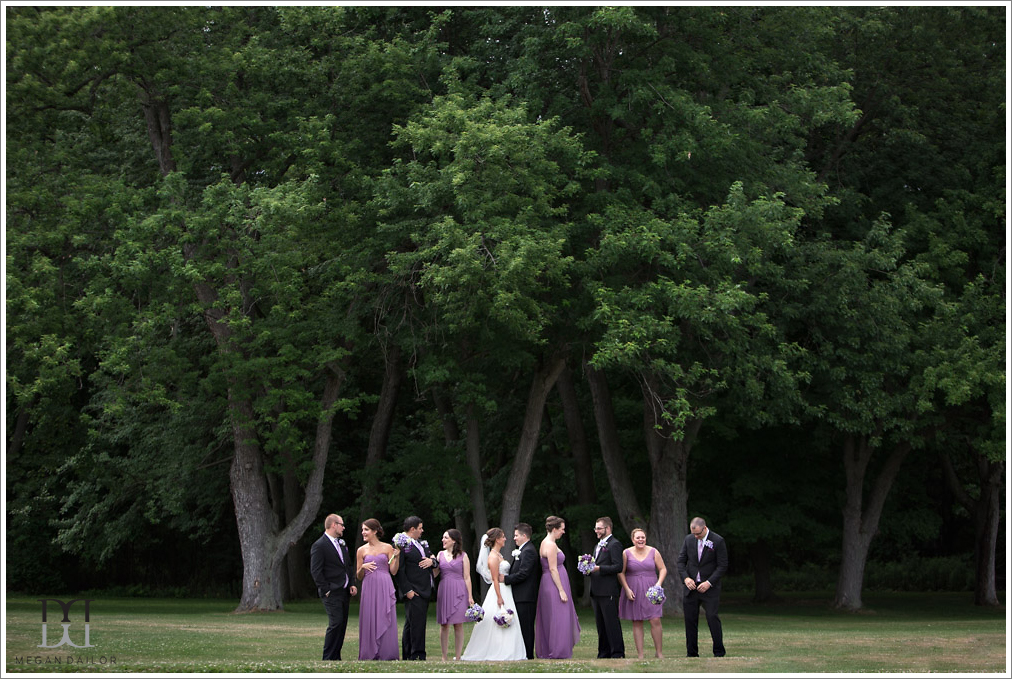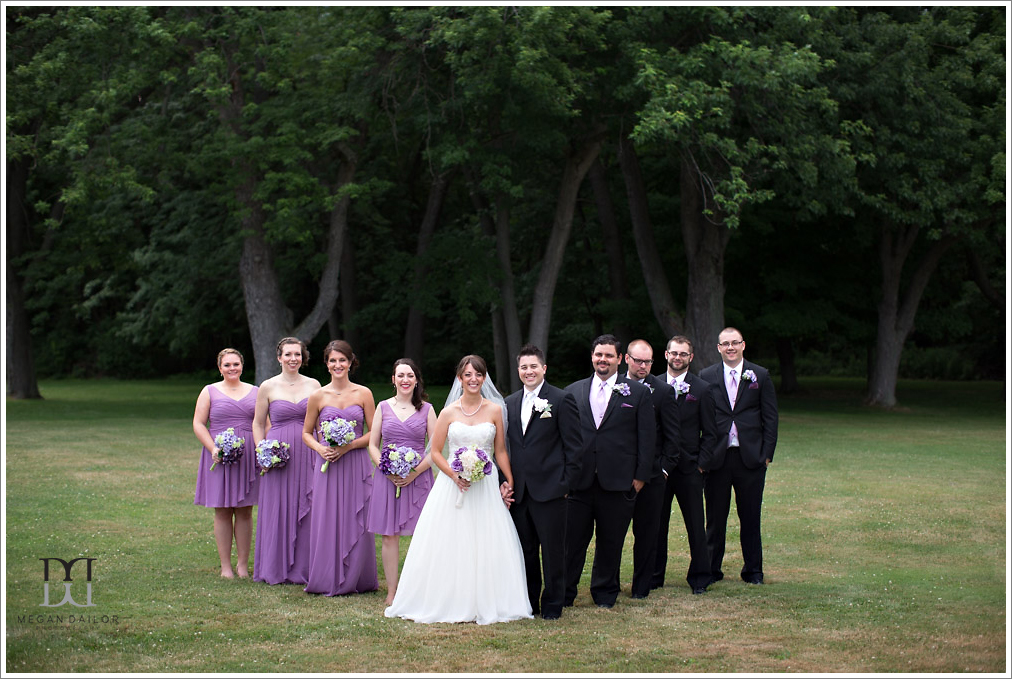 I love the (new to me) mural at Artisan Works! After a bit of research, I don't think it has a name so I have dubbed it Mount Rochmore. Such a fun place for photos!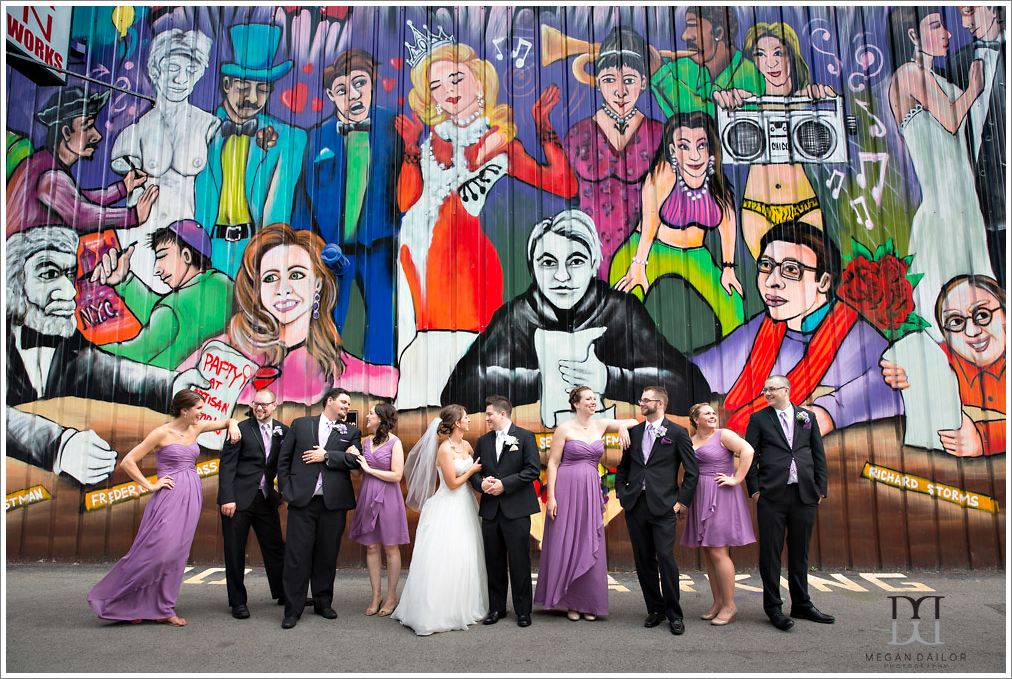 Hey cute people.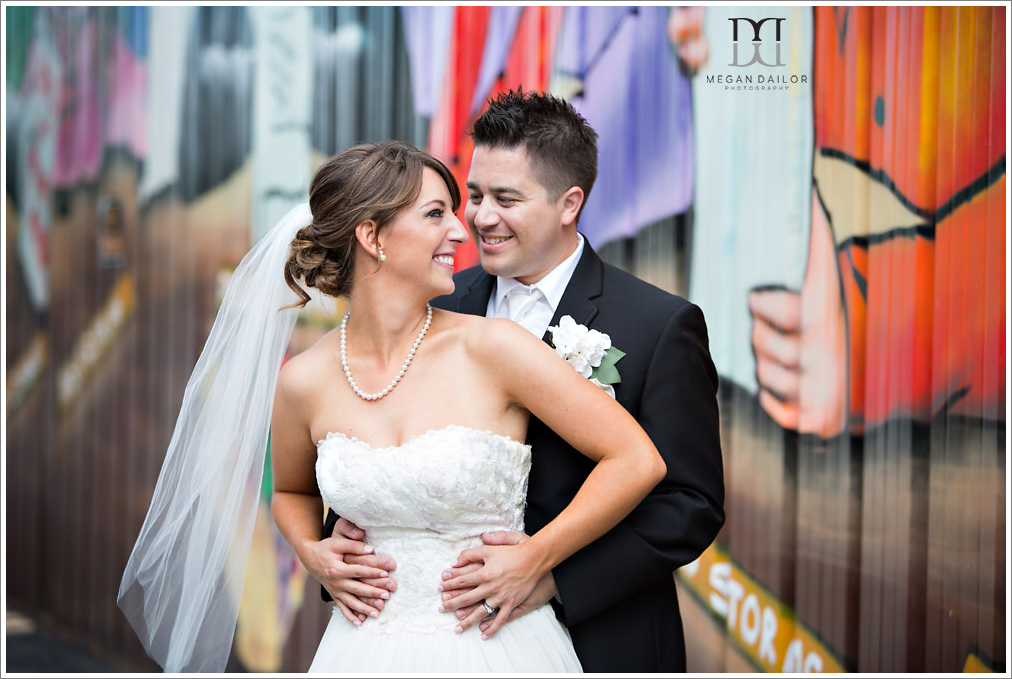 The bus is always a fun place for photos!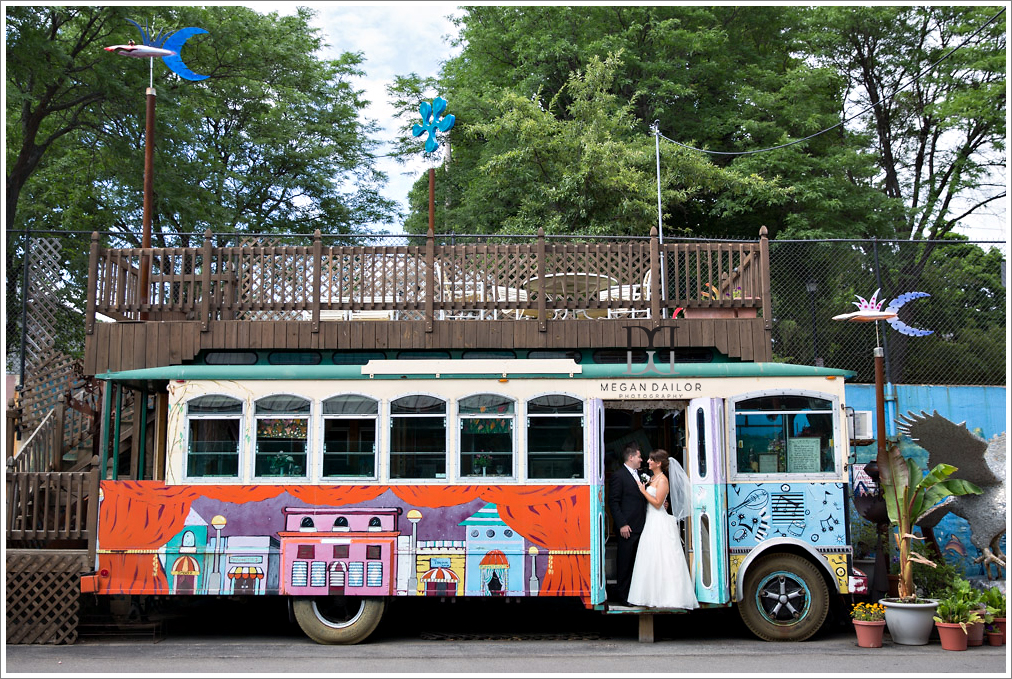 I was so happy the sun came out, such gorgeous late afternoon light!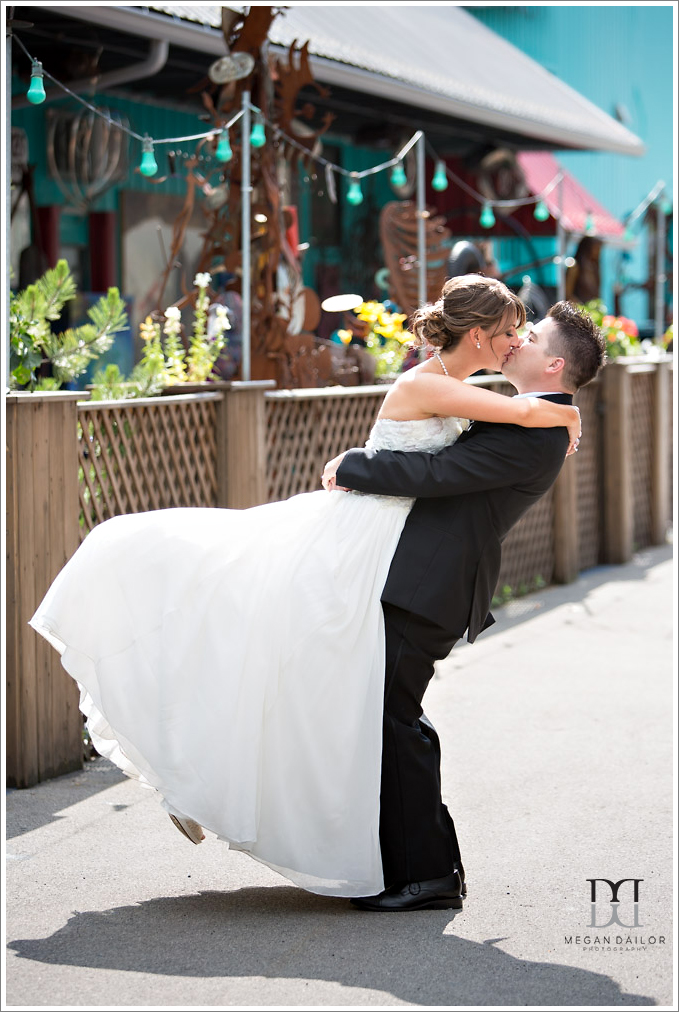 When Ann isn't teaching art, she's being fierce as hell. Dang girl!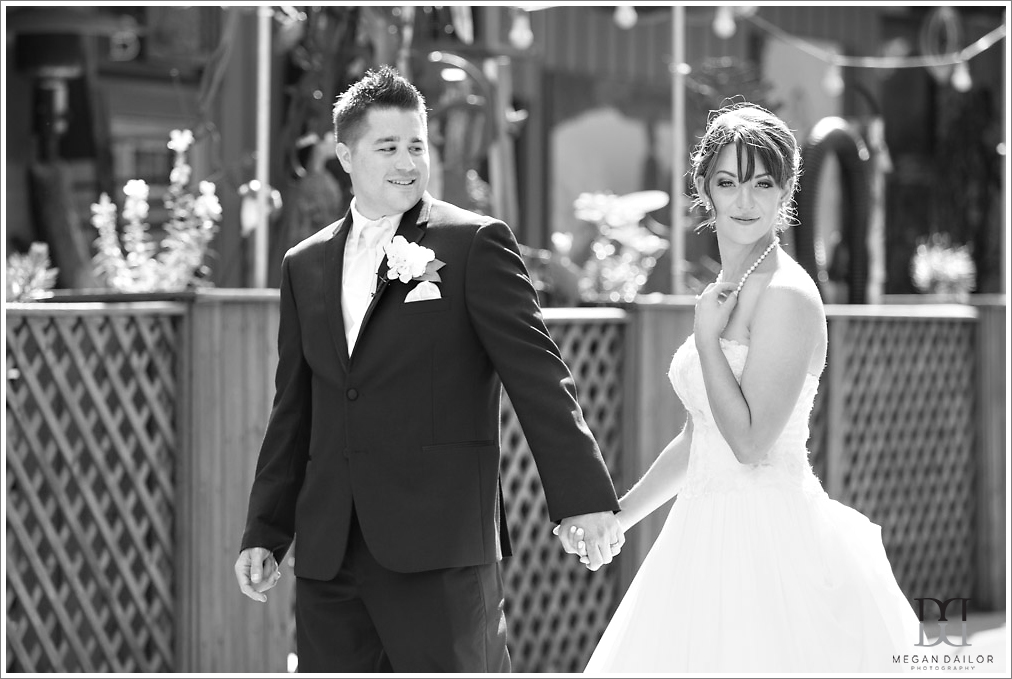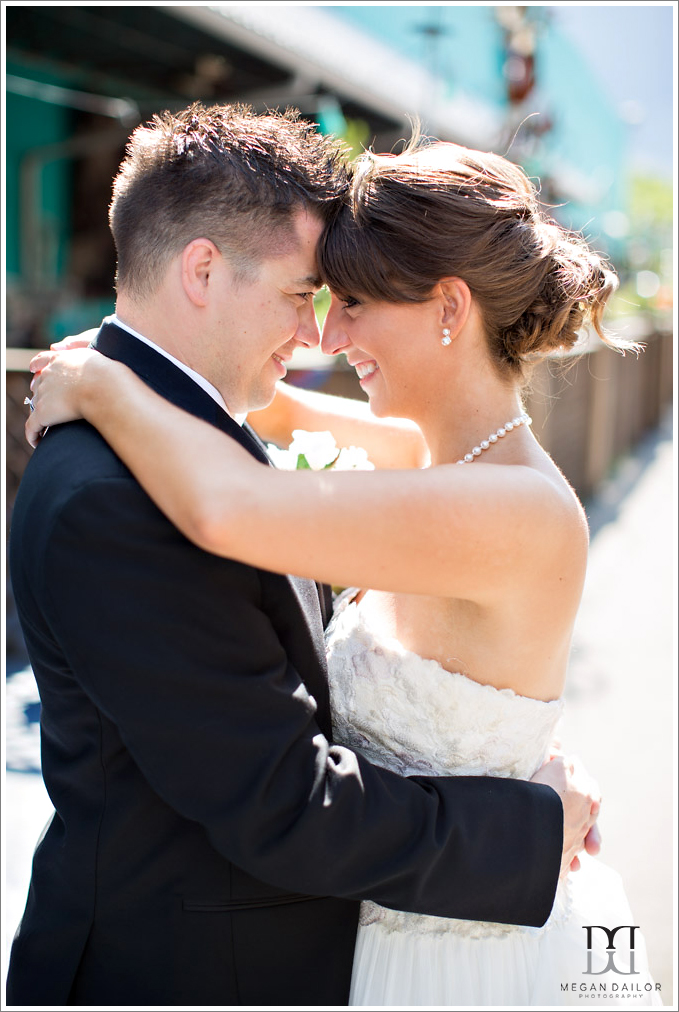 I was so happy we had time for a couple of badass setups inside before the Artisan Works wedding reception began!

Mike is obviously a mob boss with his gangster moll.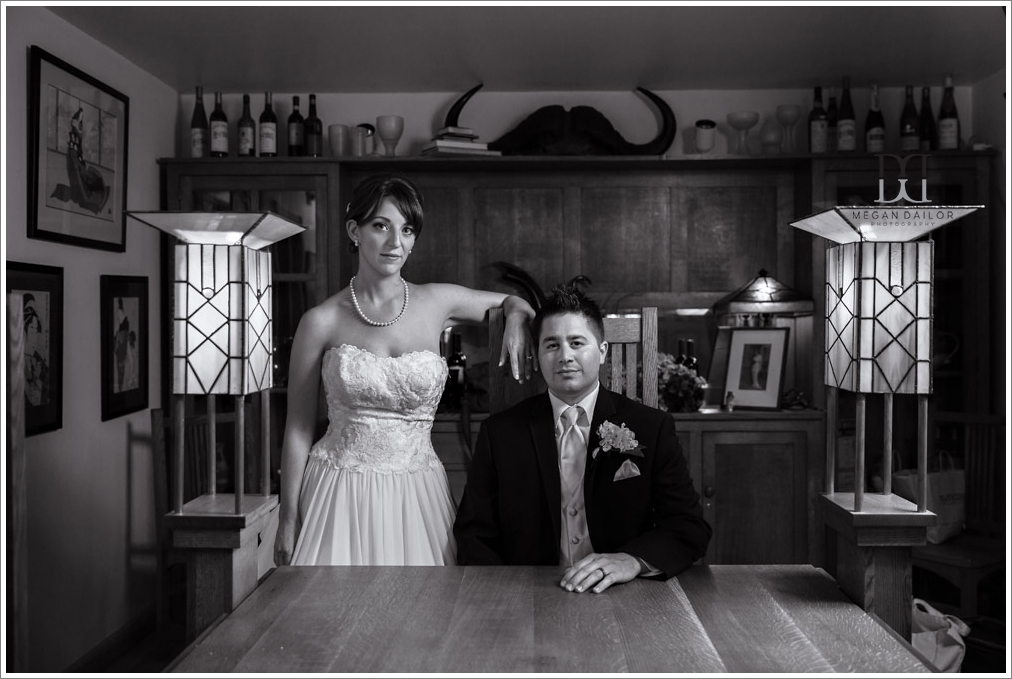 Artisan Works really speaks for itself, the place is mind bogglingly cool and doesn't need much additional decoration... I loved these centerpieces though!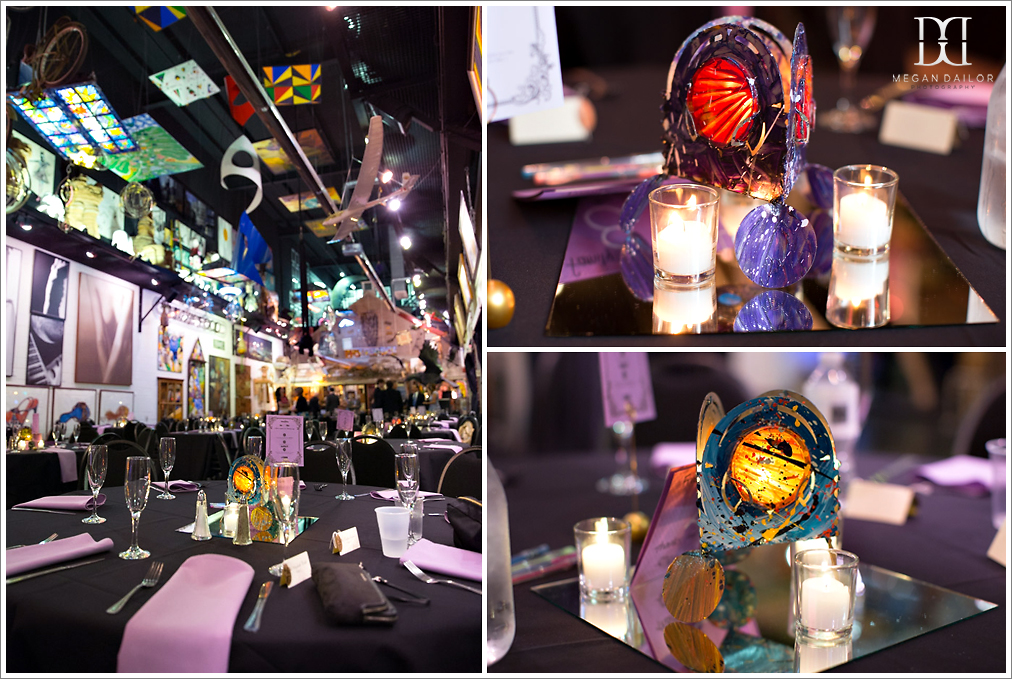 Mike and Ann's first dance had everyone tearing up... they are so happy together and they chose "The Luckiest" by Ben Folds. Instant emotions.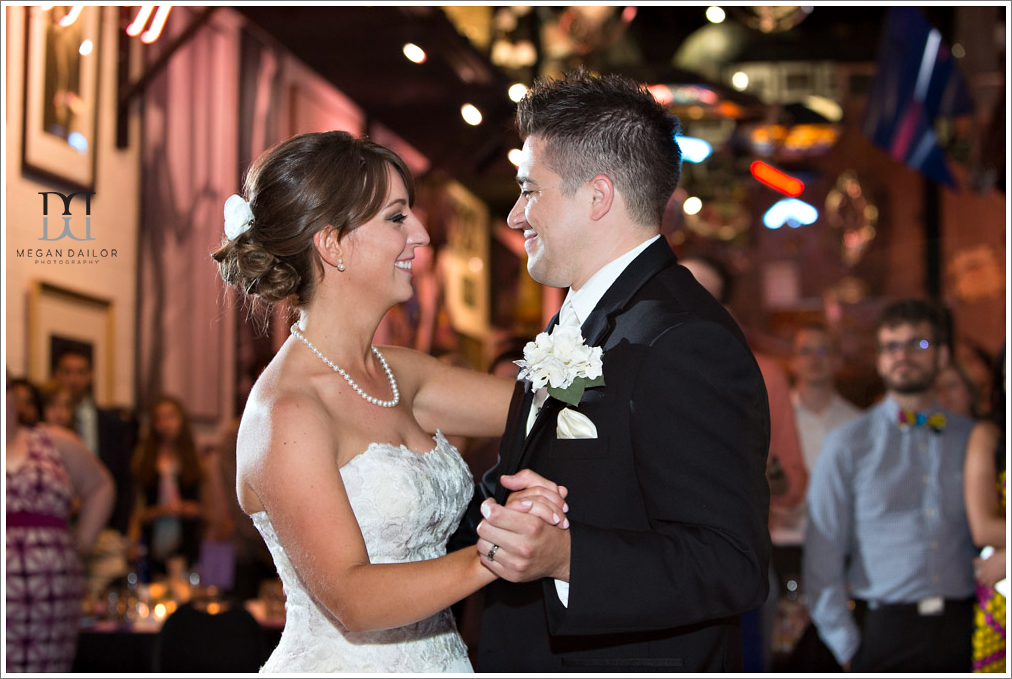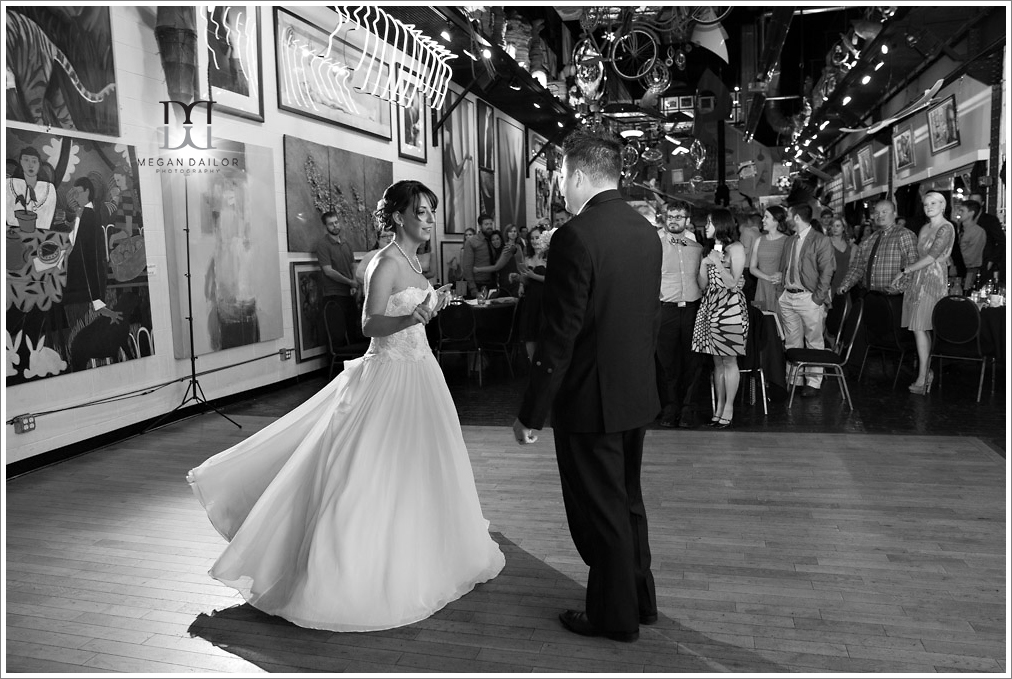 Another sweet father daughter moment.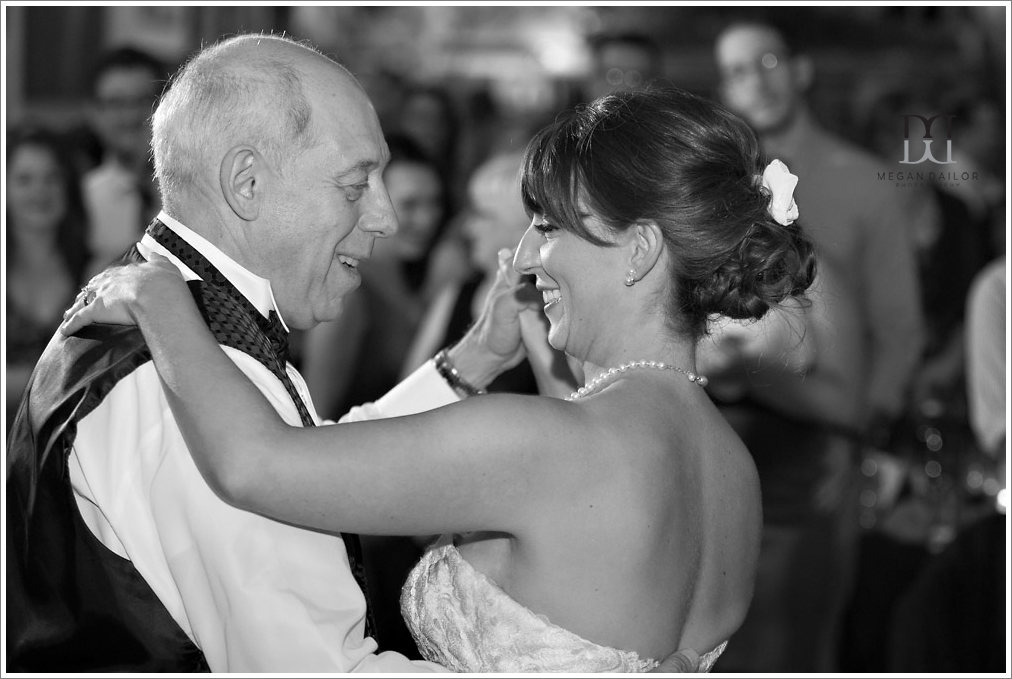 What a proud mom! And she has every right to be. Mike is such an awesome guy!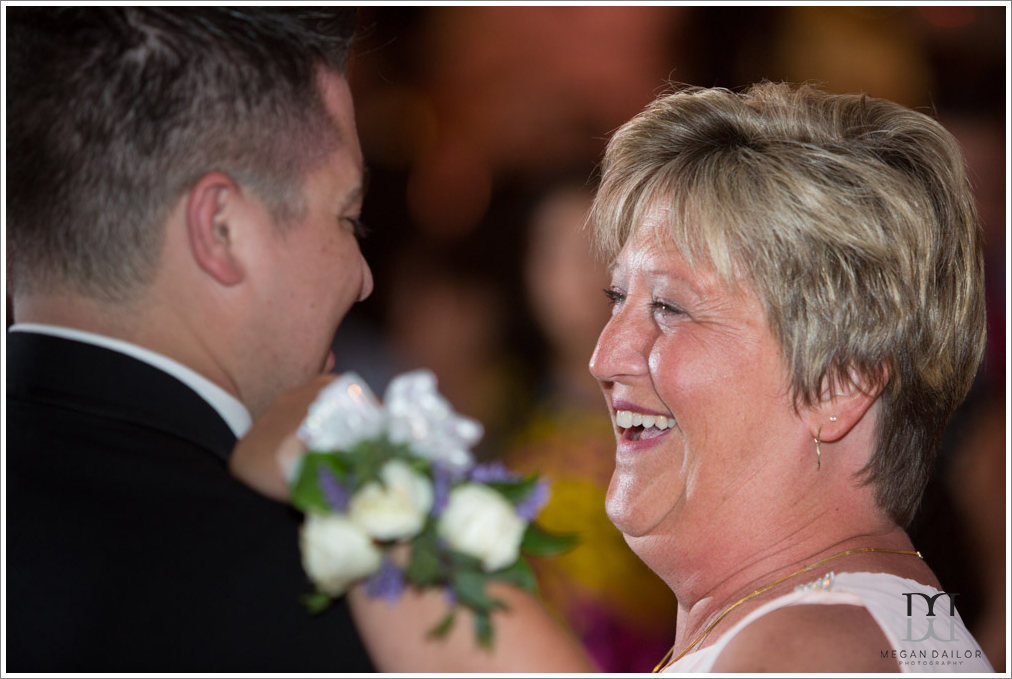 The super awesome DJ A-Live from Breakthrough Entertainment made it pretty much impossible for people to leave the dance floor! (That's Kate and Mike almost dead center, by the way- see if you can spot them! It was their first big night out since the birth of their beautiful baby Wes!)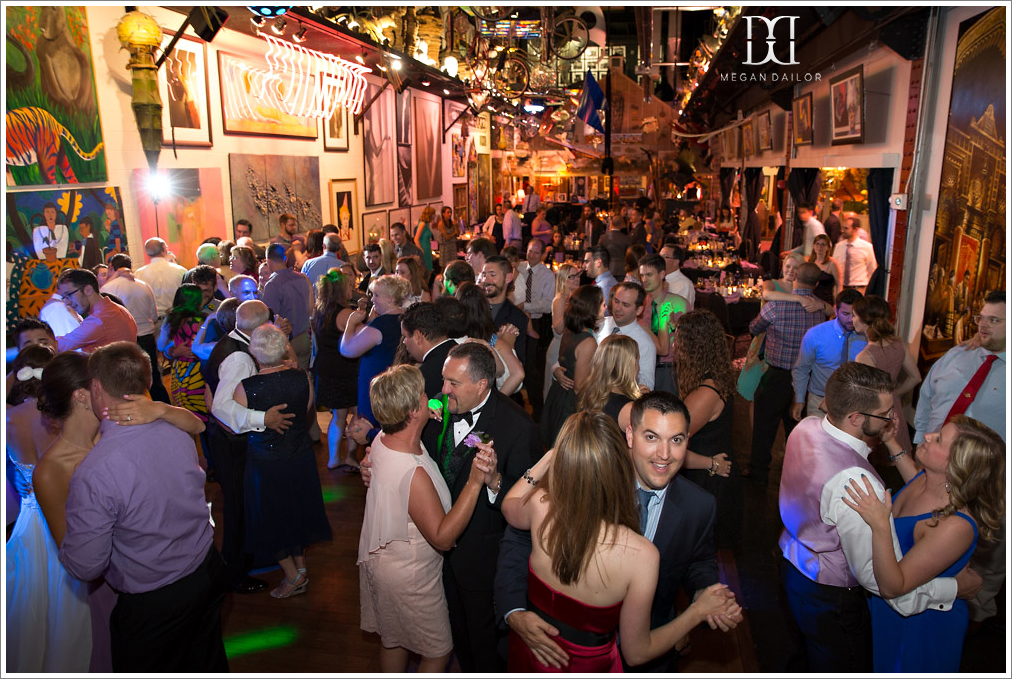 Jessi took an early lead in the MVP race and ran away with the title... she was a one woman party!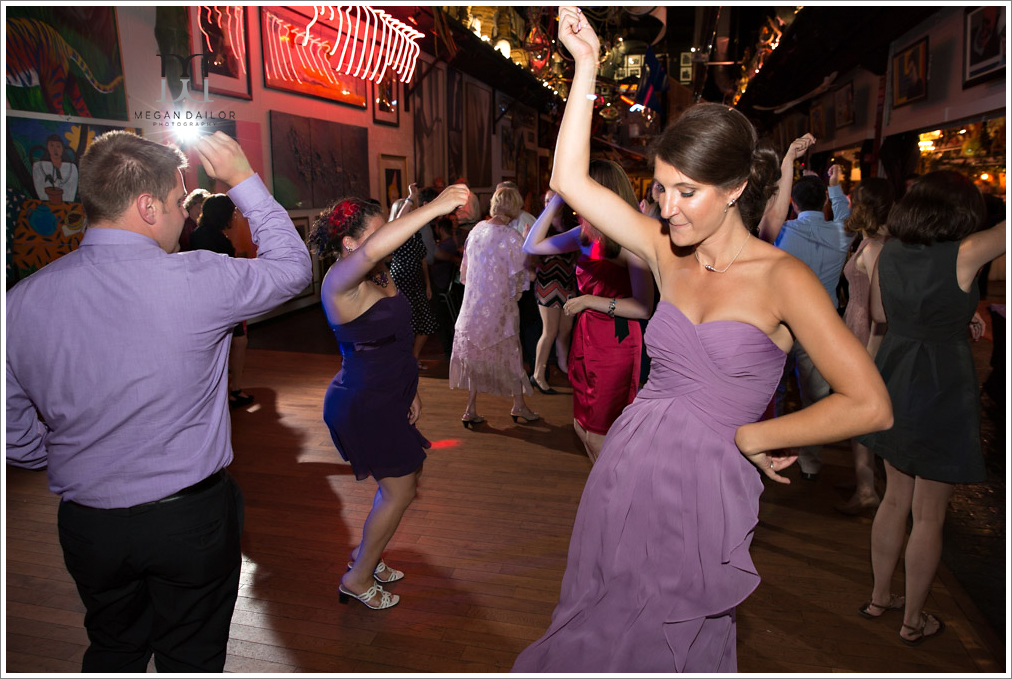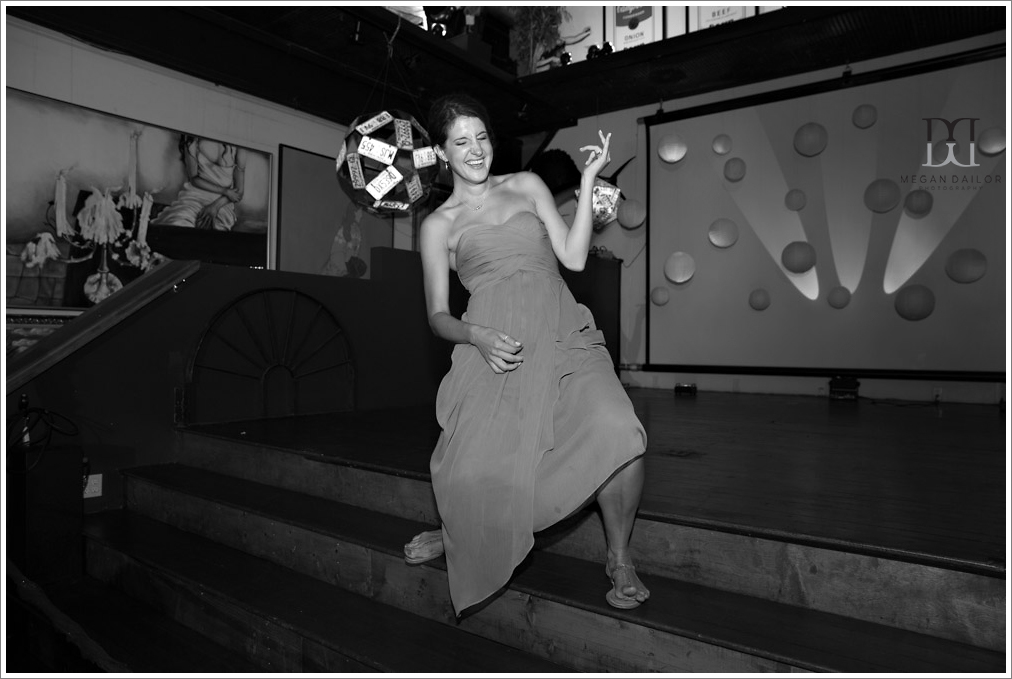 LOL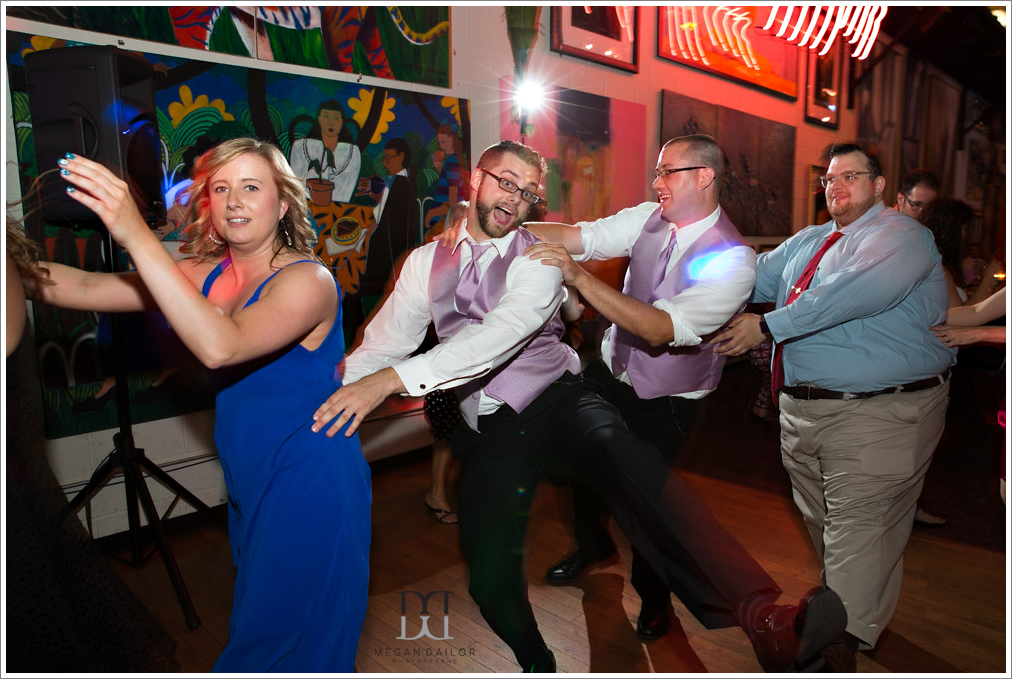 The whole wedding party was pretty hilarious on the dance floor!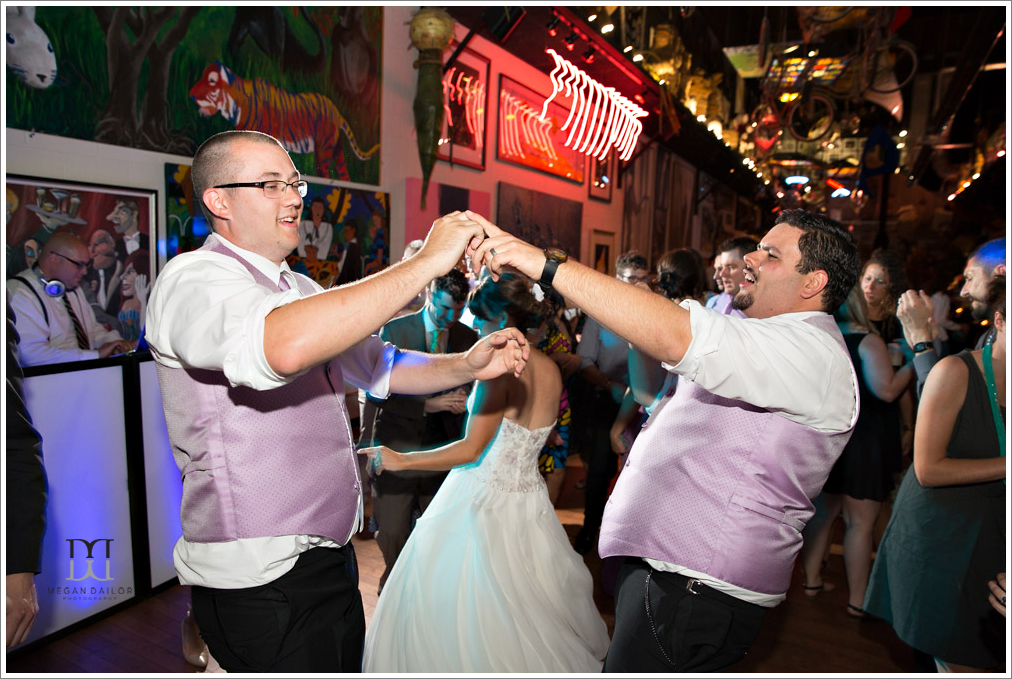 Bride sandwich.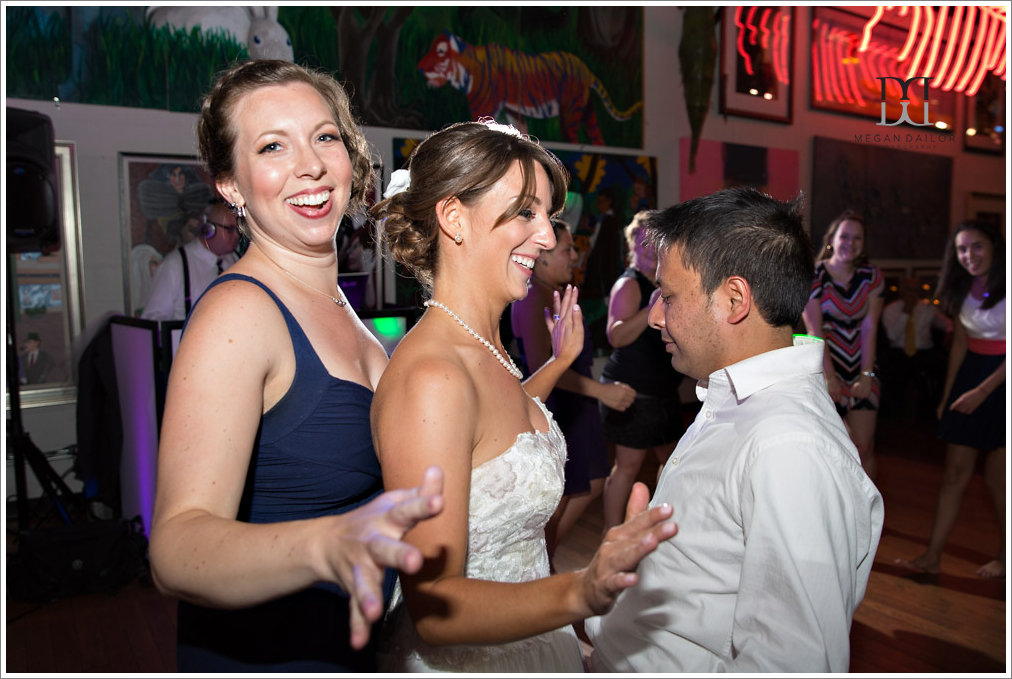 I love how much fun everyone was having. What a blast!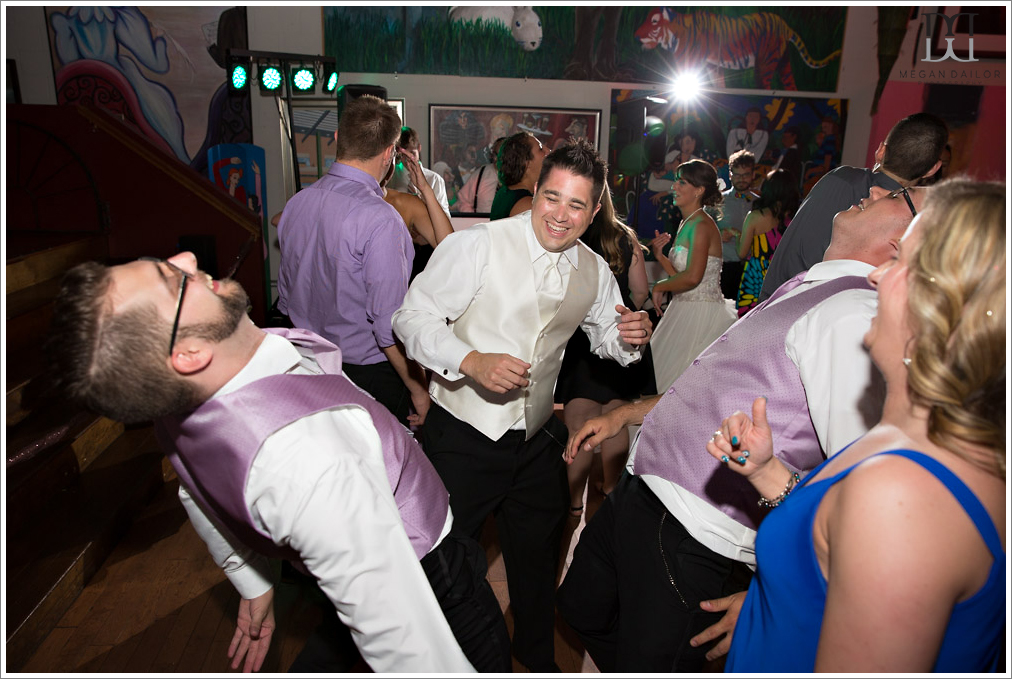 Take it home, ladies!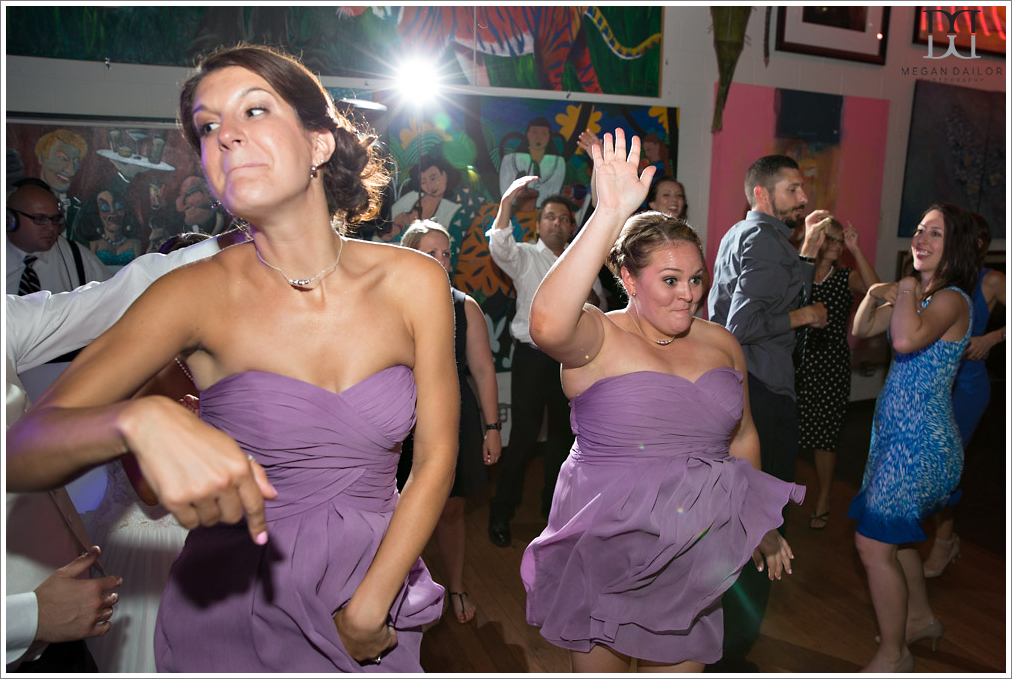 Thank you so much for having me, it was an honor to be part of your day... I am so happy for you two!!!