Backyard Wedding
Chloe and Brad's backyard wedding was the perfect laid back but a lil bit extra celebration, it was such a delight! I met her fam when I photographed her brother James and his husband Chris's wedding a few years ago. They were so great to work with and I was thrilled to see them all again, and of course James and Chris were looking cute as ever! Chloe's mom spent months tending the gardens and everything looked just incredible for the wedding!
Chloe was rocking the vintage glam and it suits her sooo well. Her hair was done by her maid of honor, Marisa, who is a hair stylist... the curls were flawless all day long!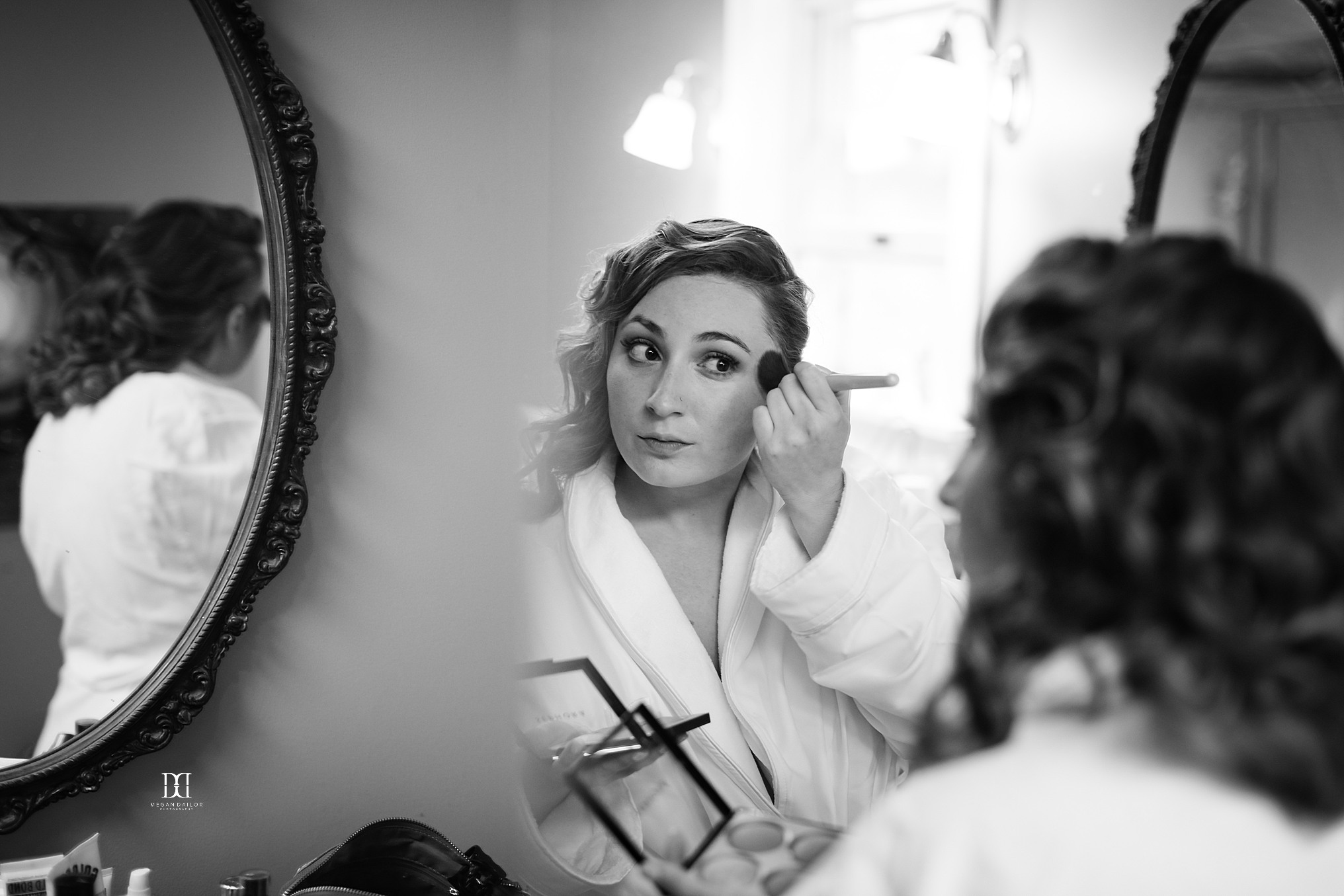 I took the dress out for a few pictures and ran into security. He let me pass with the promise of some fetch later 😀 velvety angel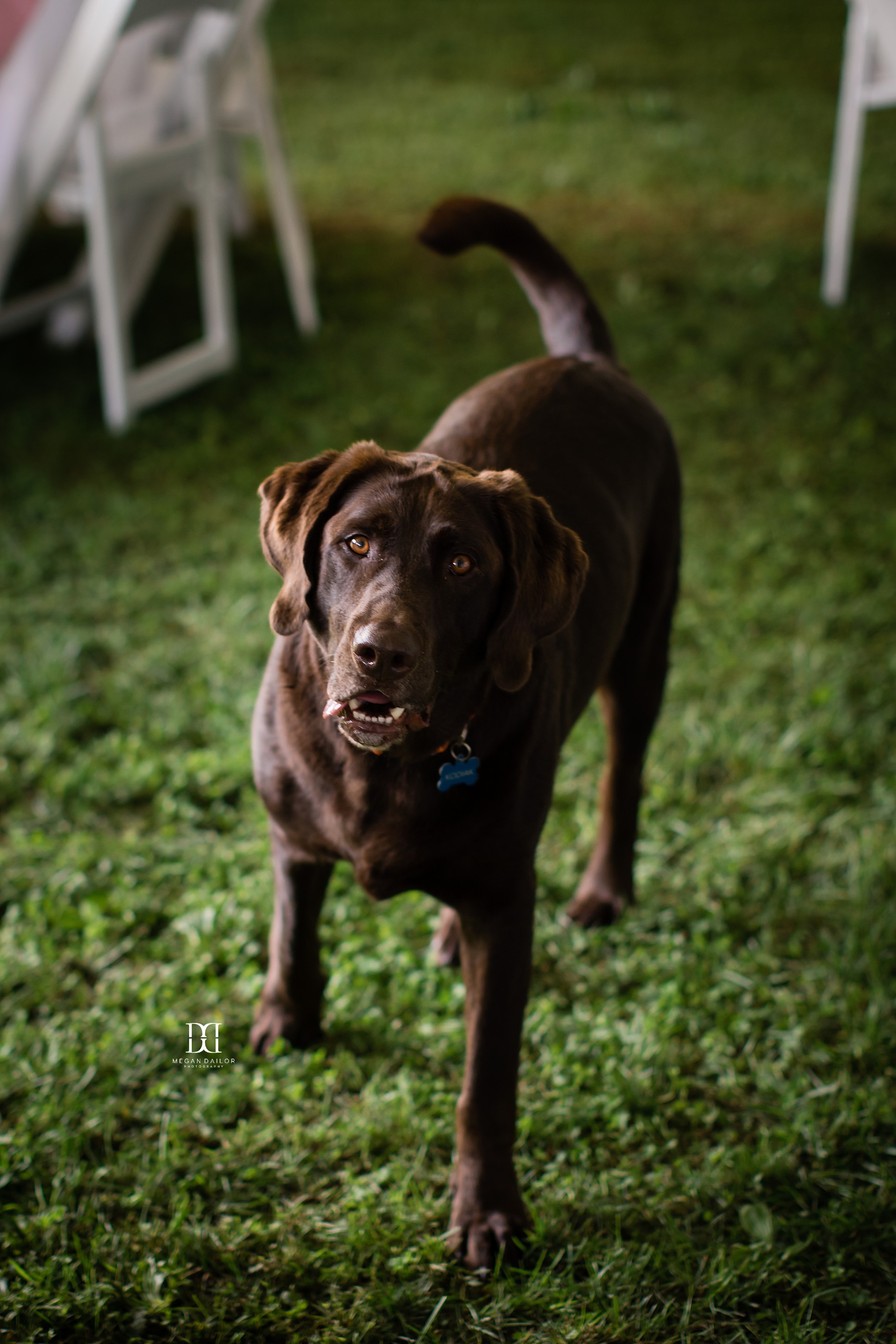 Chloe's dress was so gorgeous!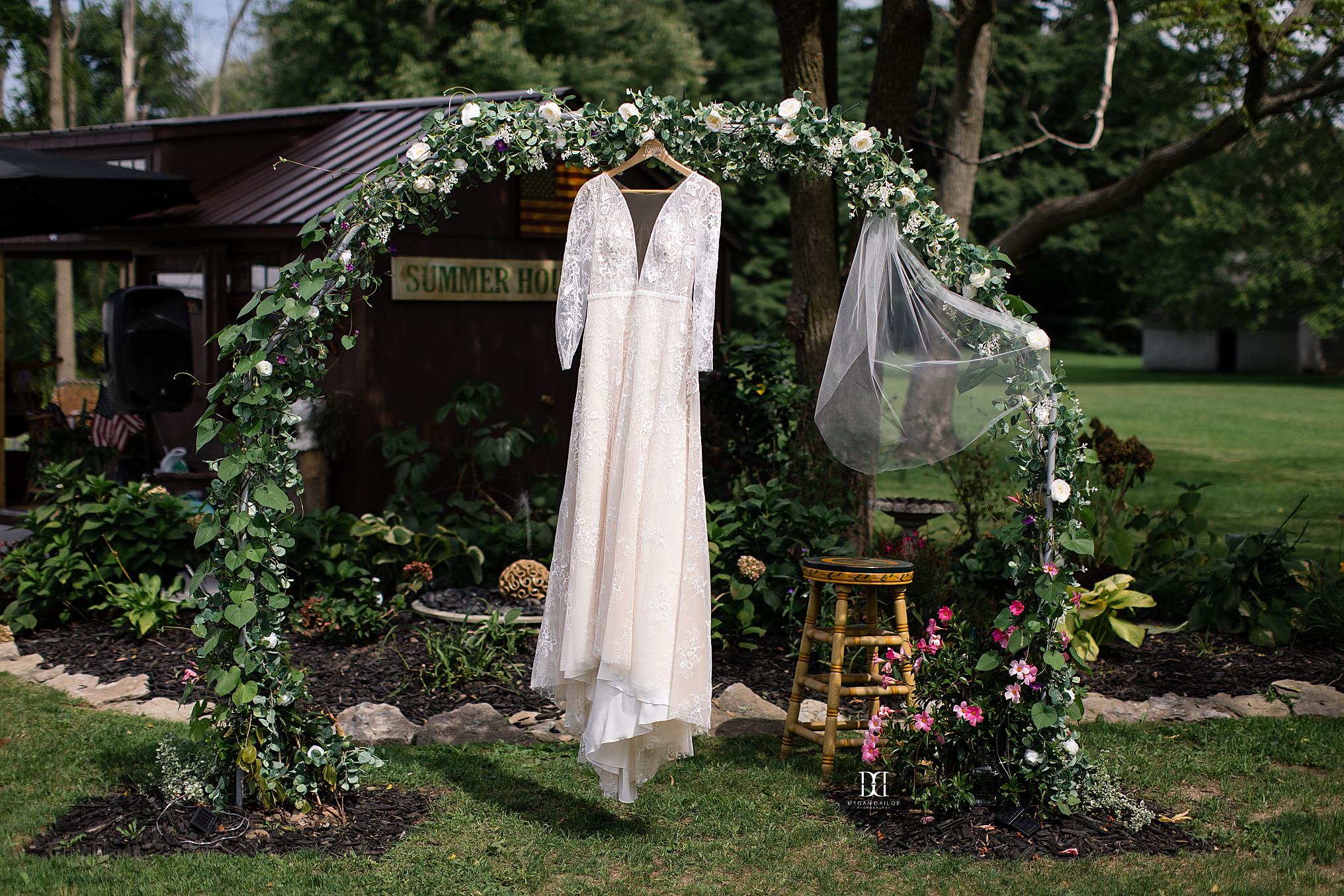 Waiting for his bride... you can see that shy lil tear hanging on in the corner there, I was willing it to fall but alas it held on. I just love seeing people so in love!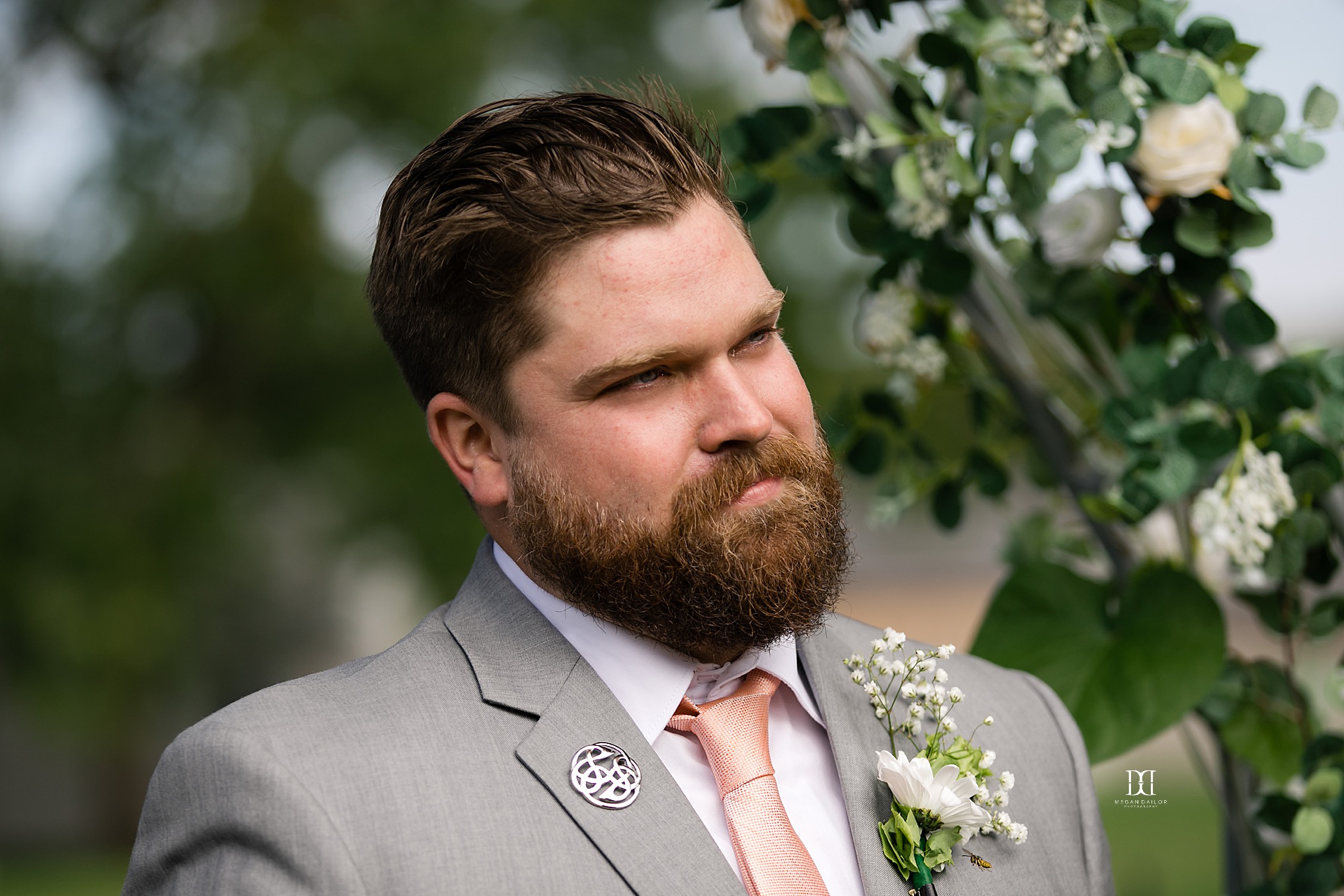 That perfect father daughter moment. <3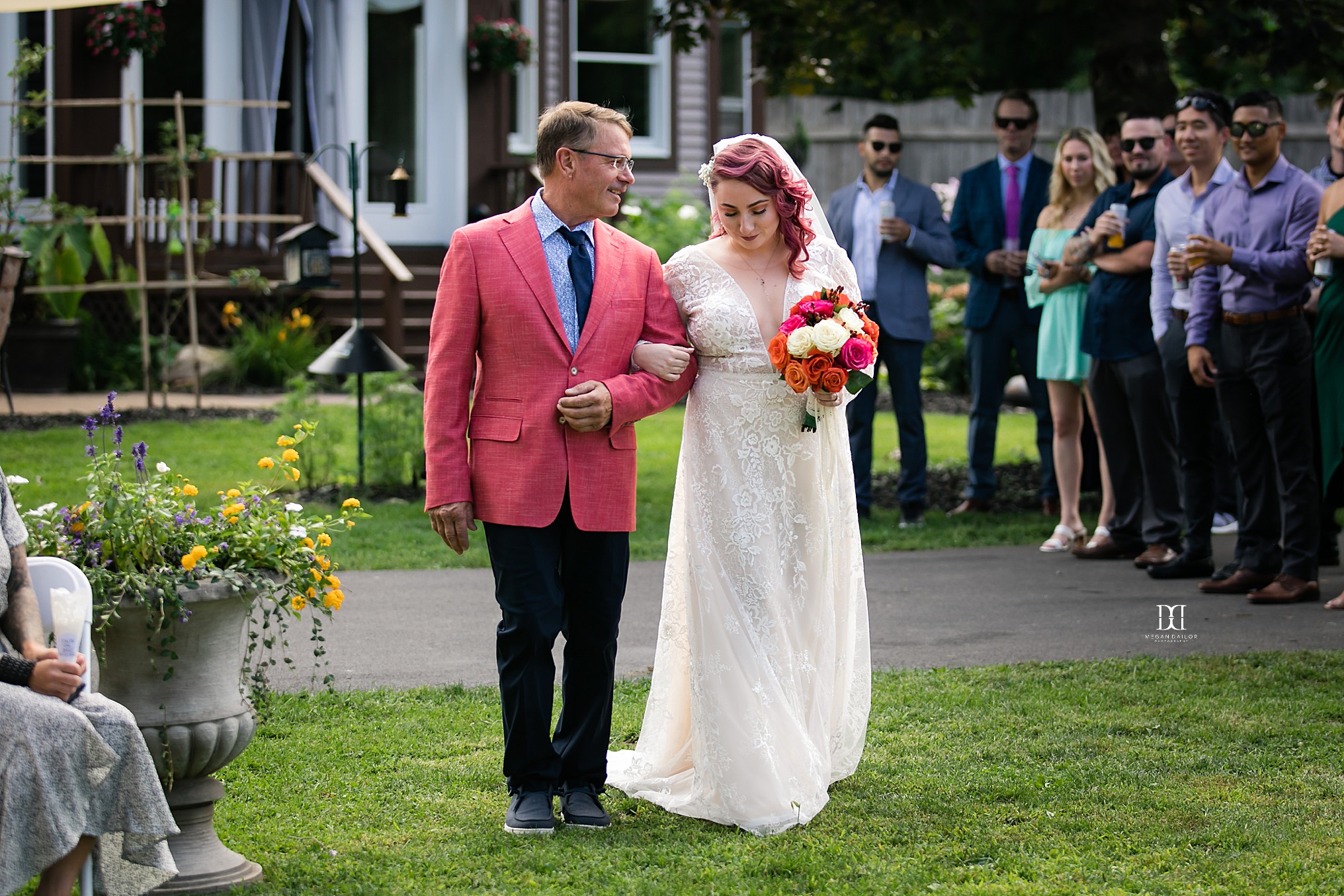 Brad's dad officiated and he did such a wonderful job!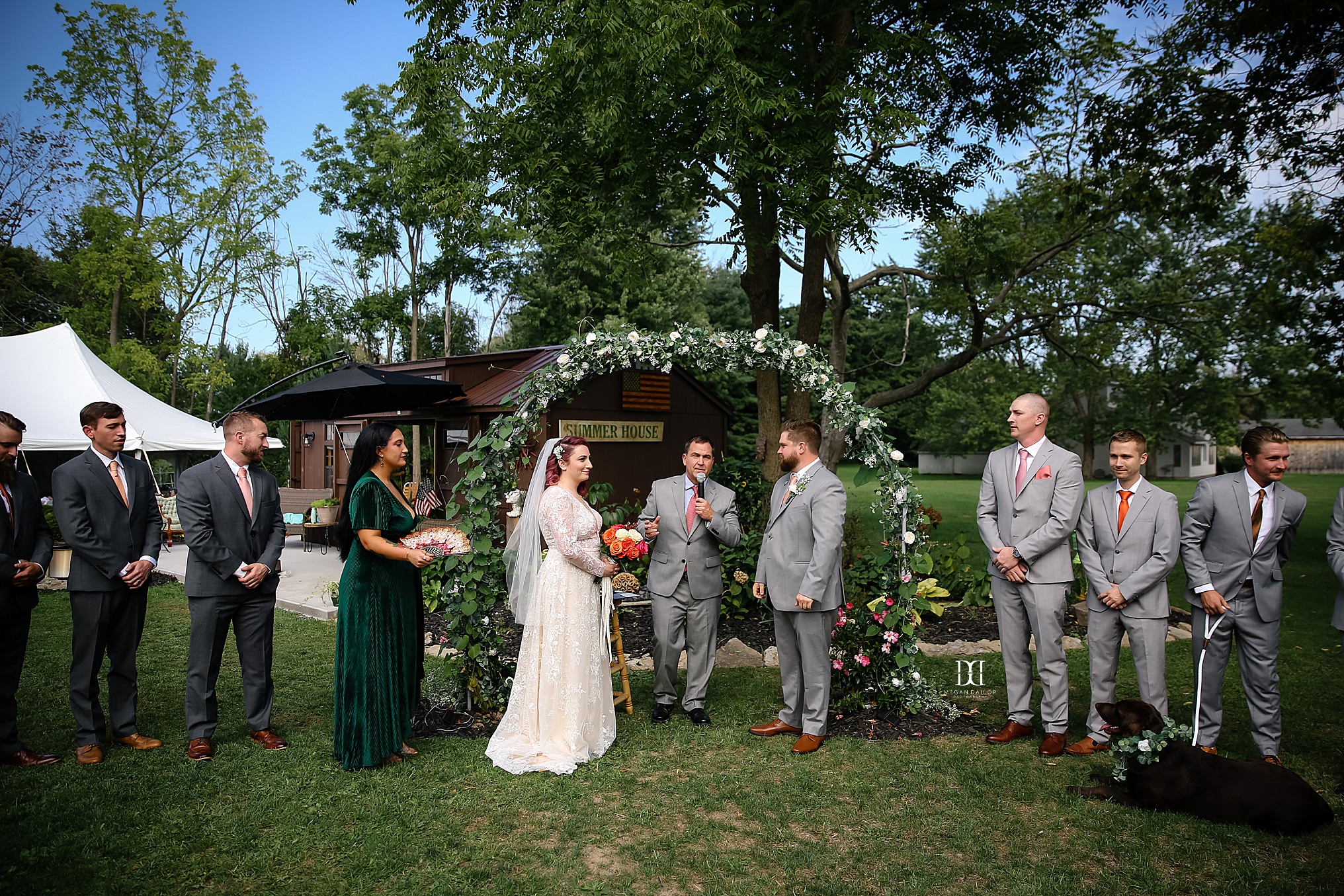 Kodiak was an absolute photo genius all day long. Instagram pose lol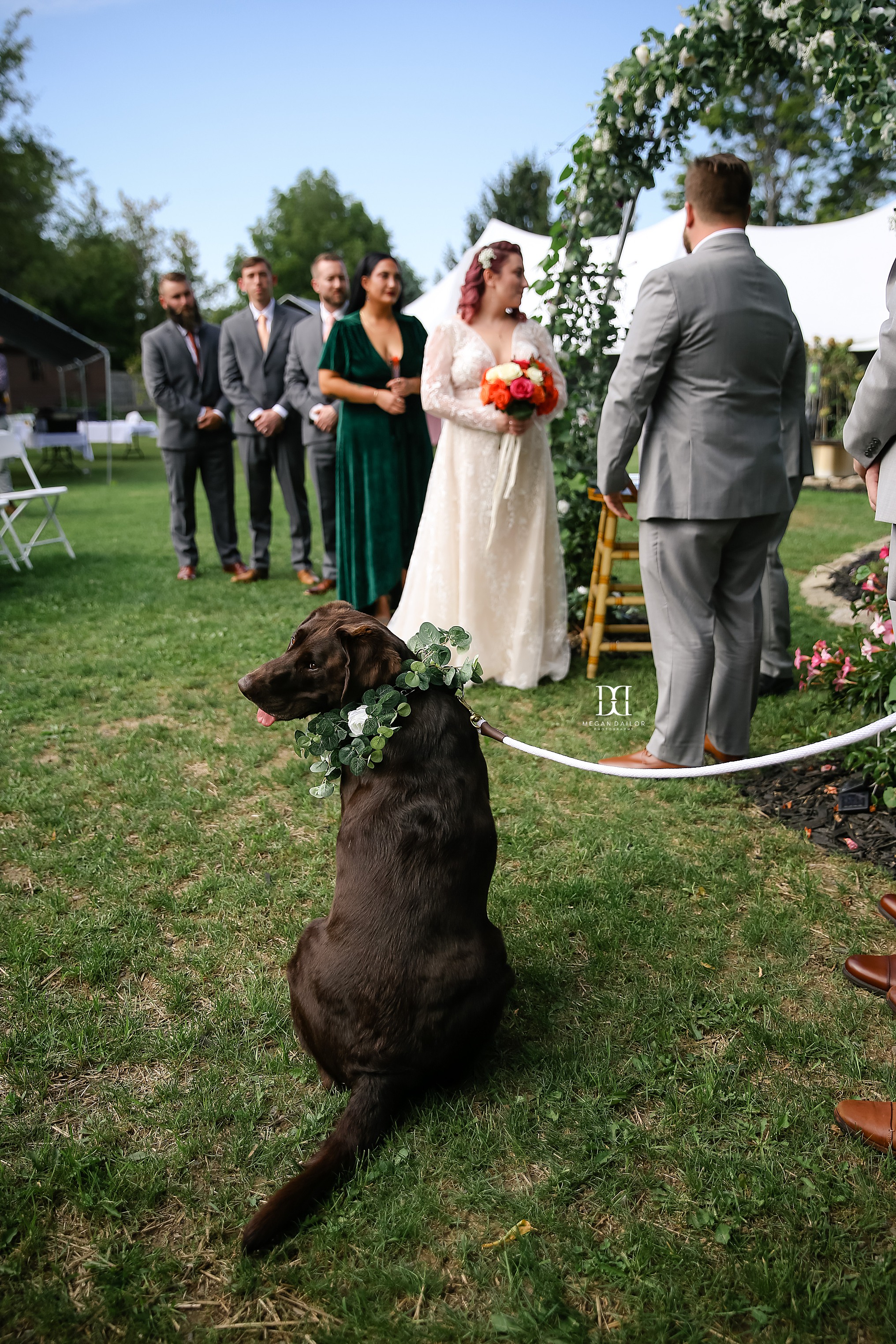 Beautiful Chloe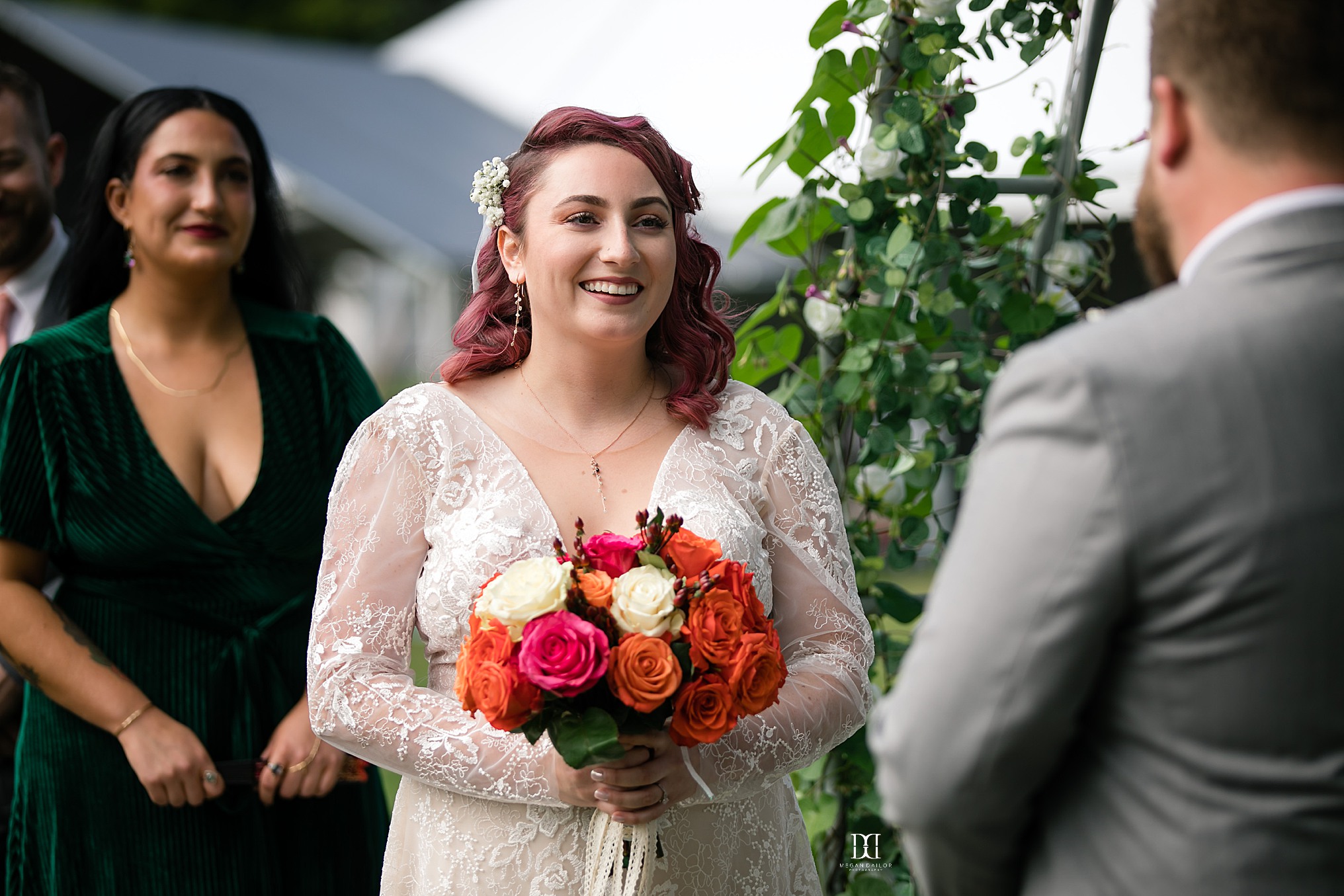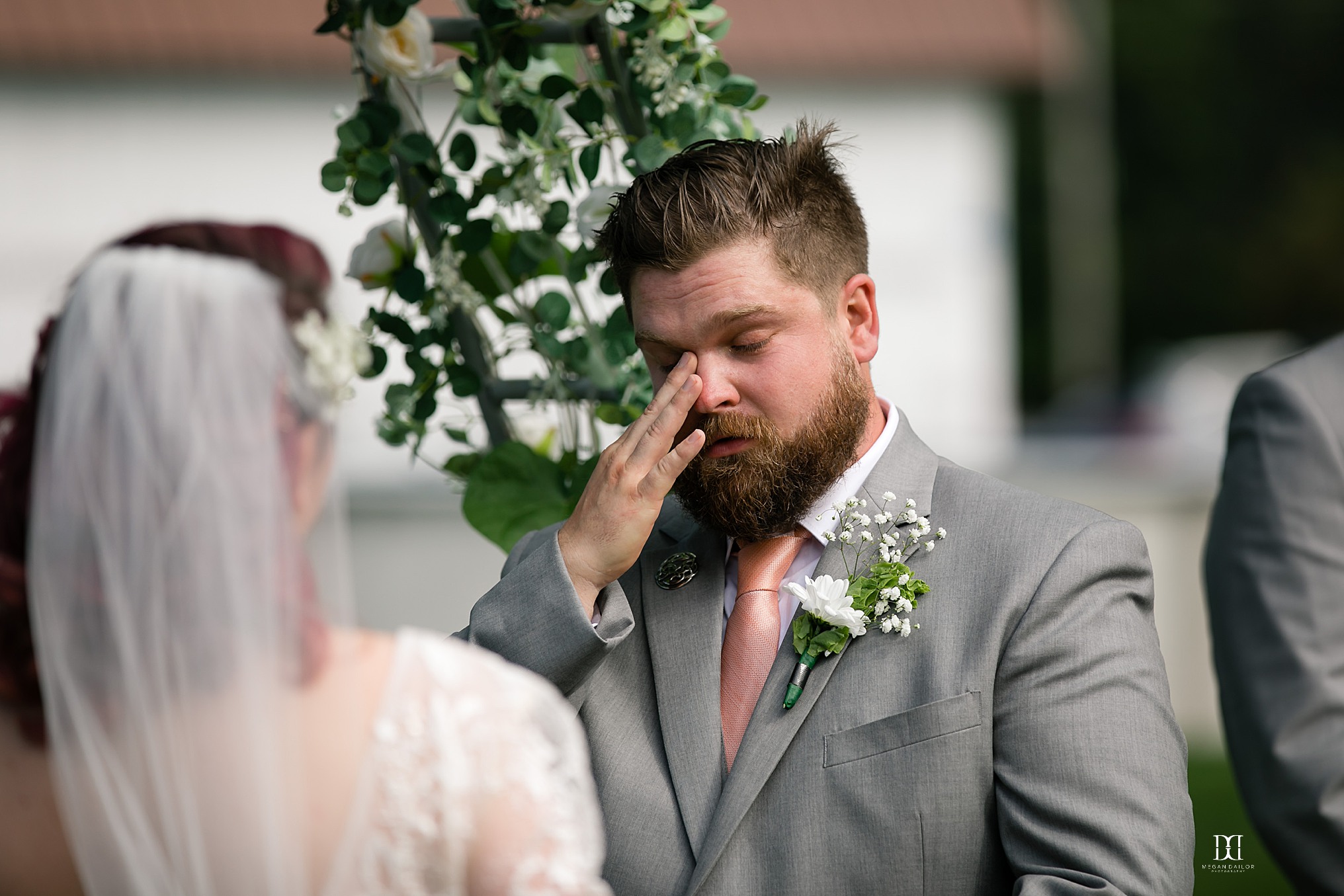 I love Brad's face here, so ready for this moment.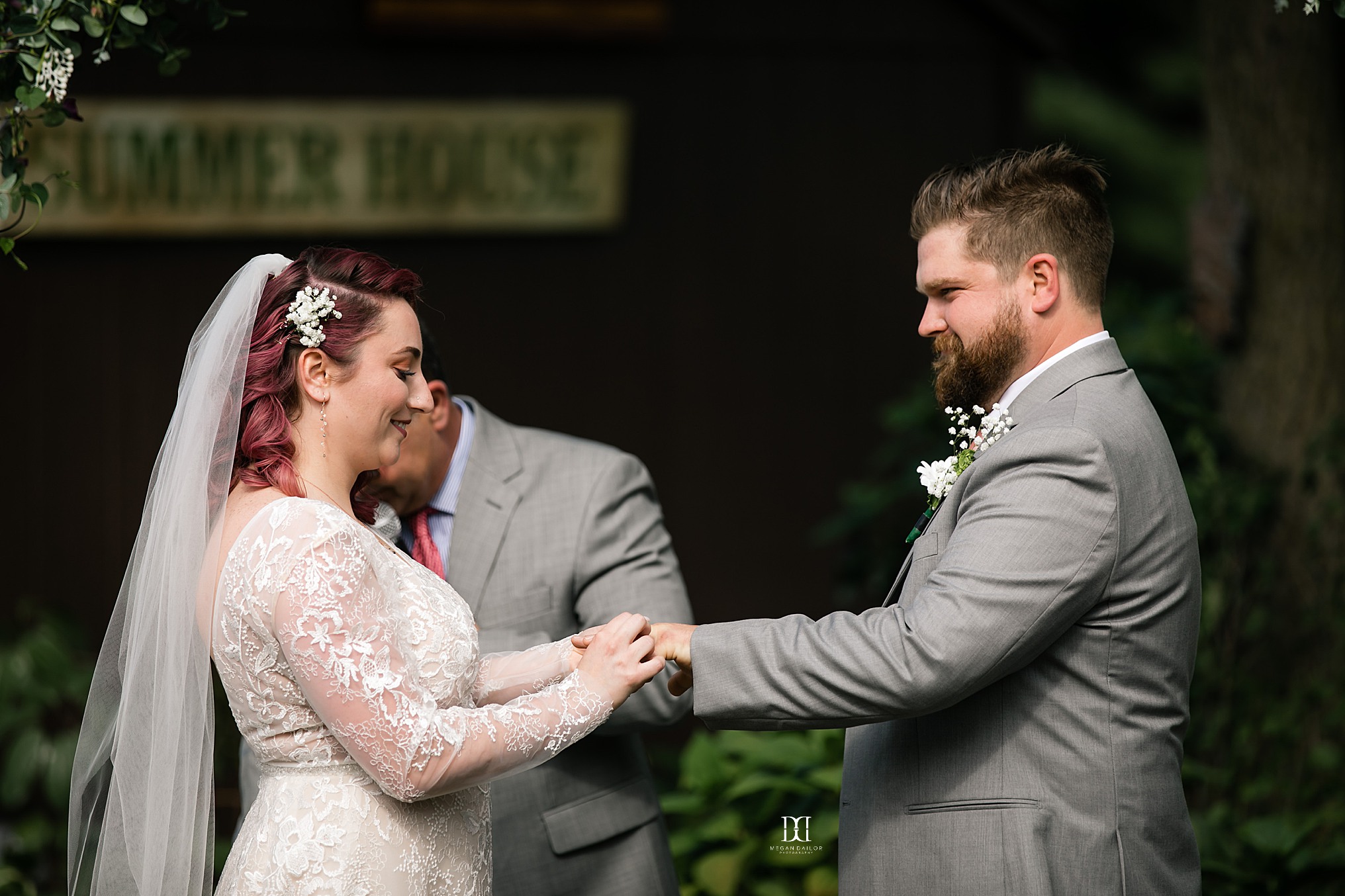 Mrs and Mr, it's official!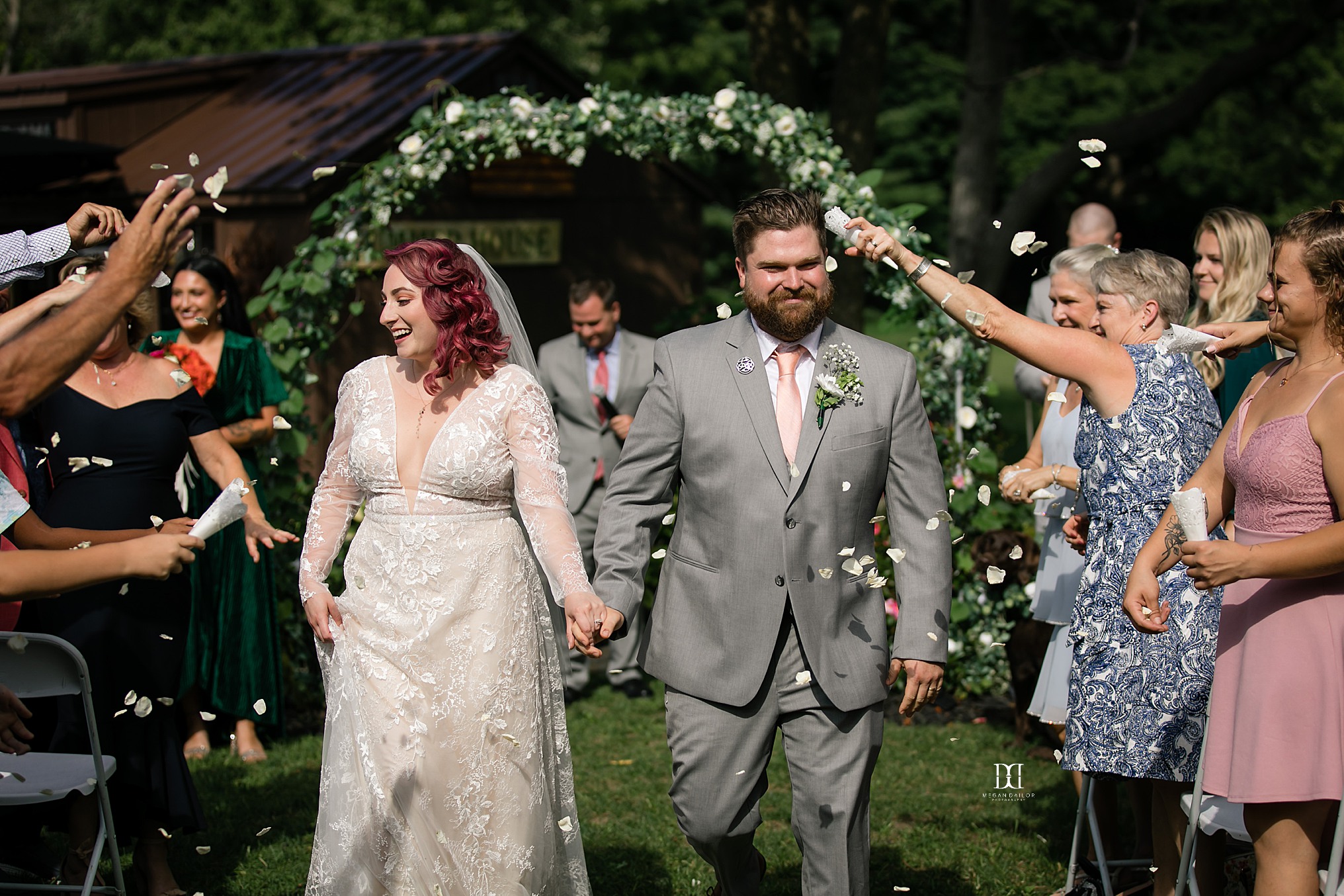 This dog is so loved. As all dogs deserve to be.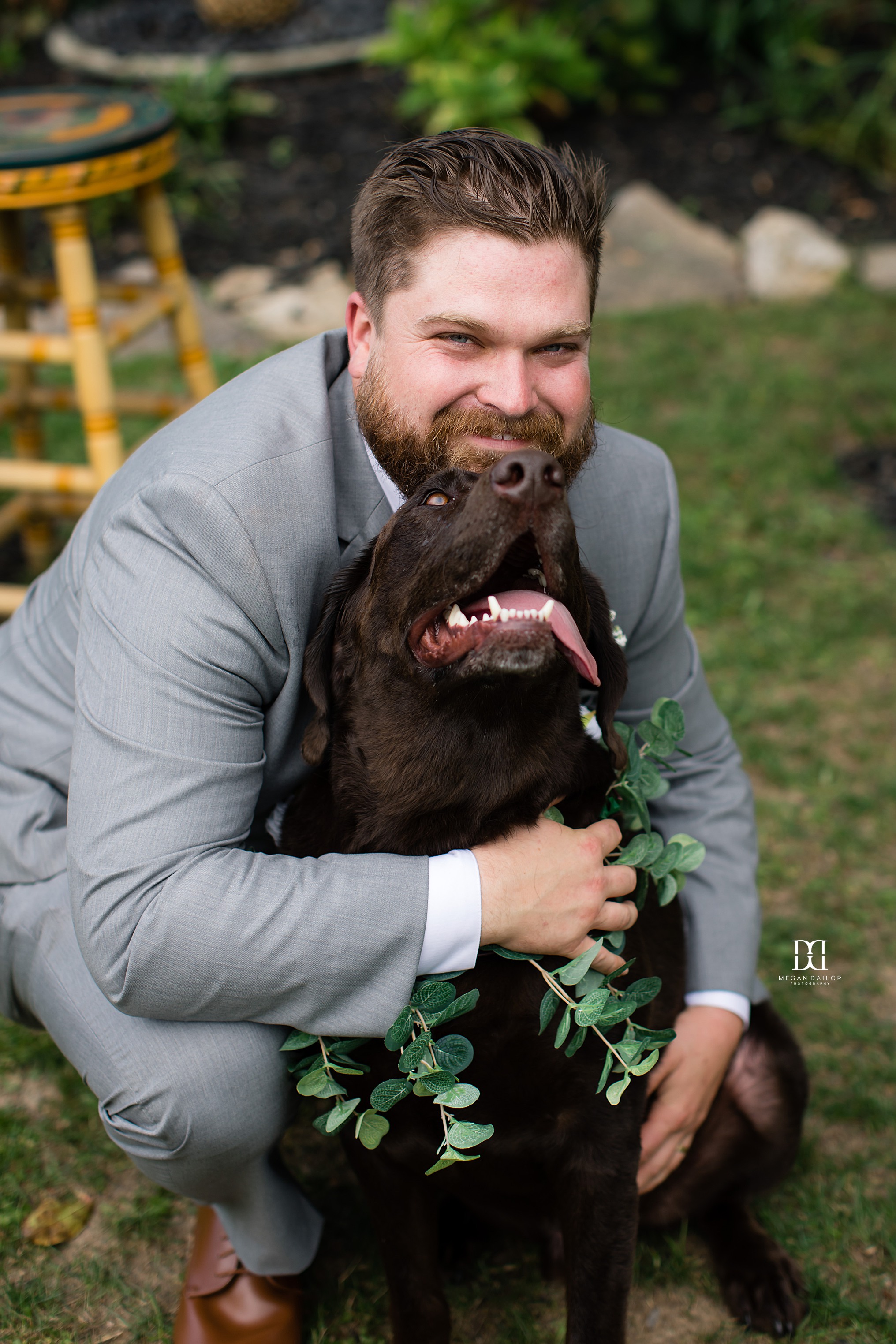 It was a warm and muggy day and Kodiak flopped down on this decorative fountain for some relief. I was thiiiiis close to joining him, but I had to take pictures of him. That's the only thing that held me back from going full Lady and the Tramp with him.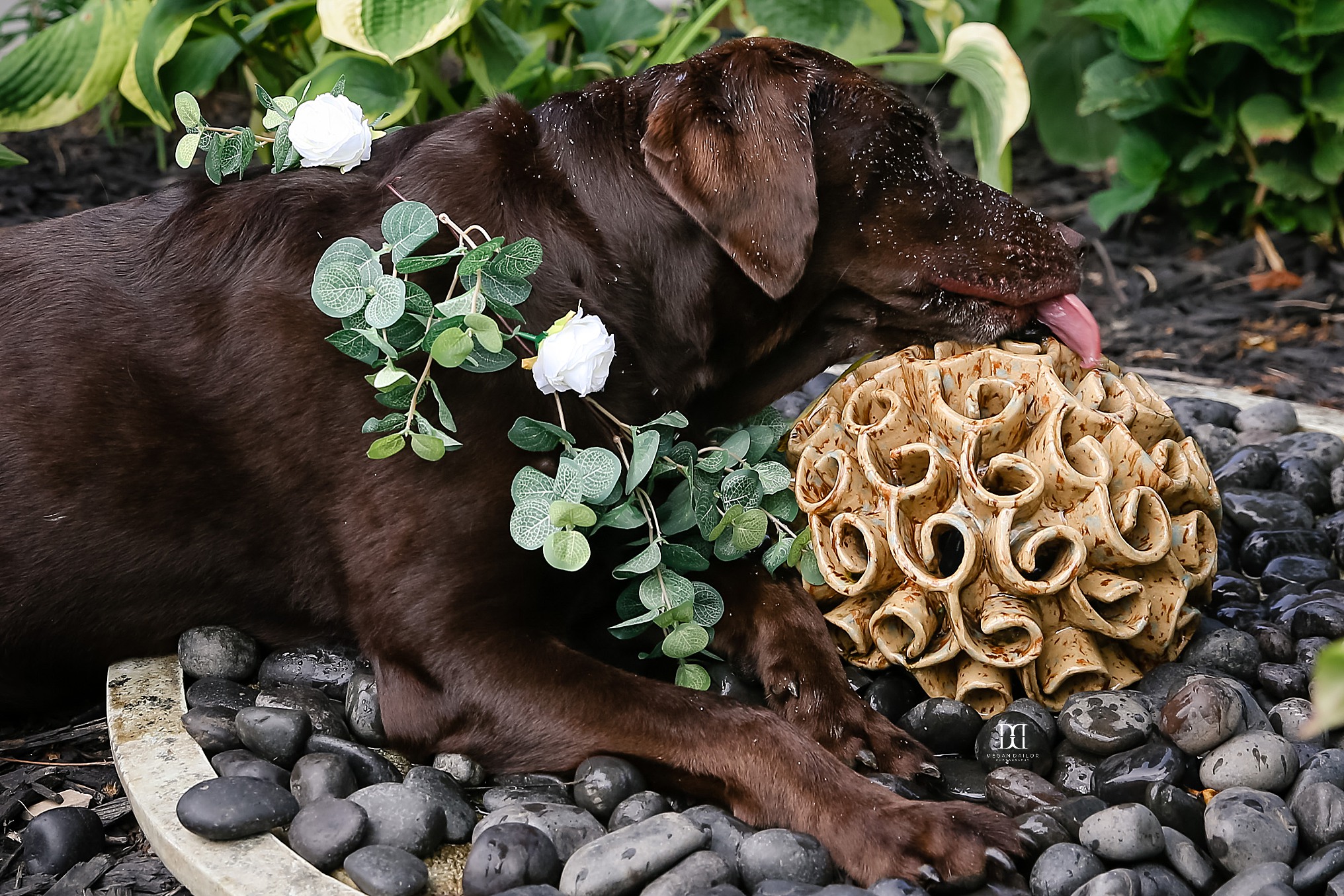 This pup is so devoted to his mom and dad. It's beyond cute. He was free to roam the grounds, which he did, but he checked in with them so frequently. What a charming fam.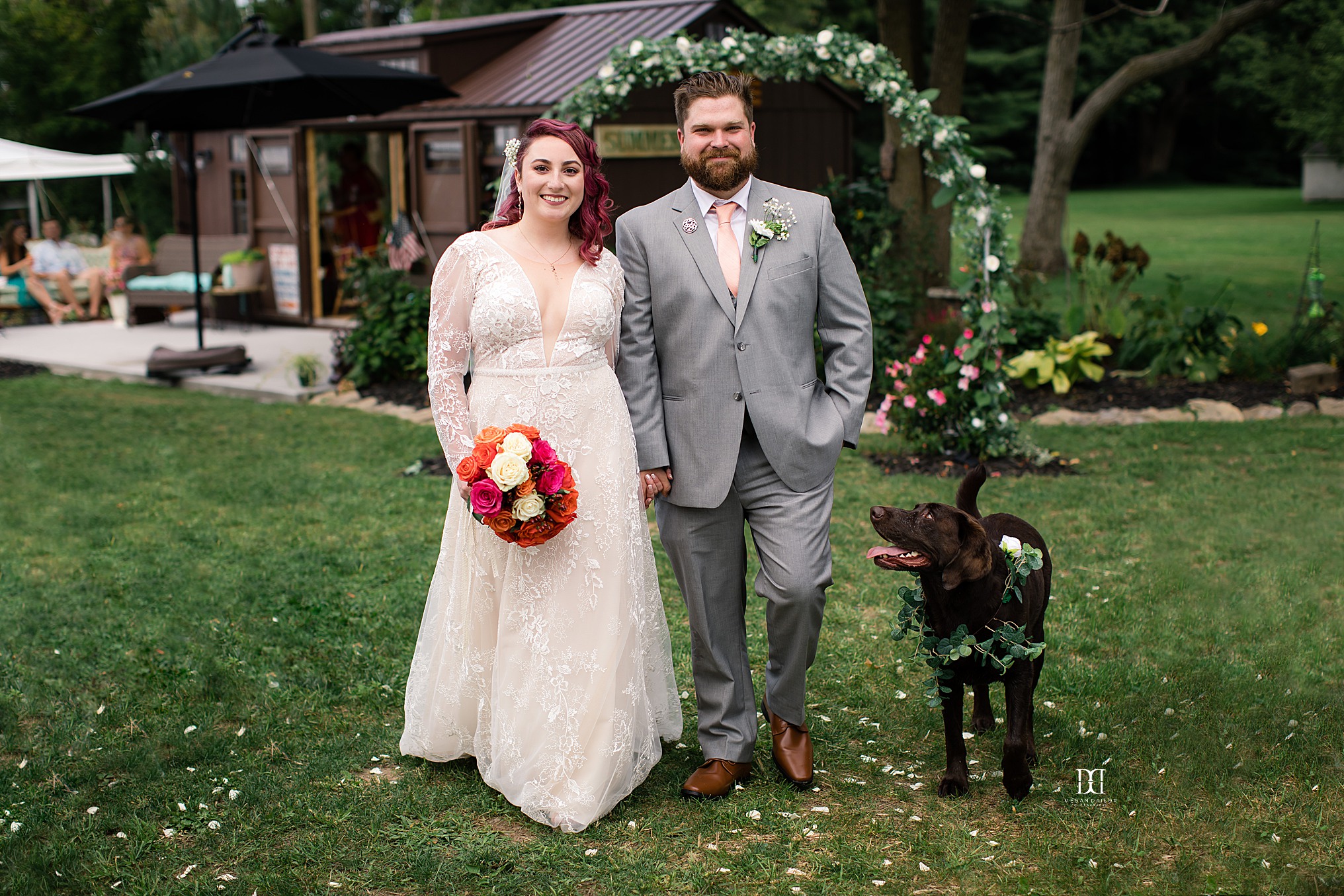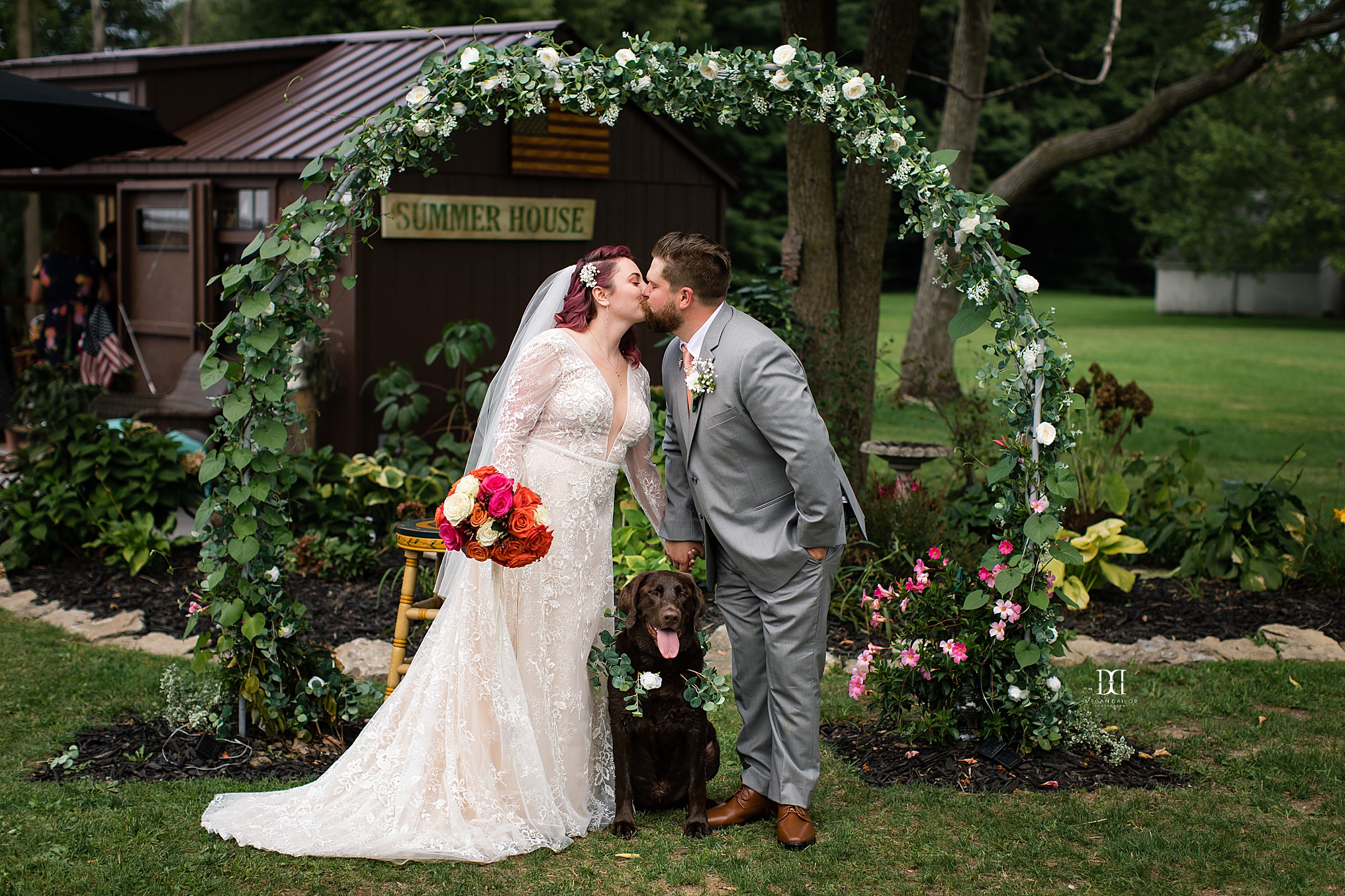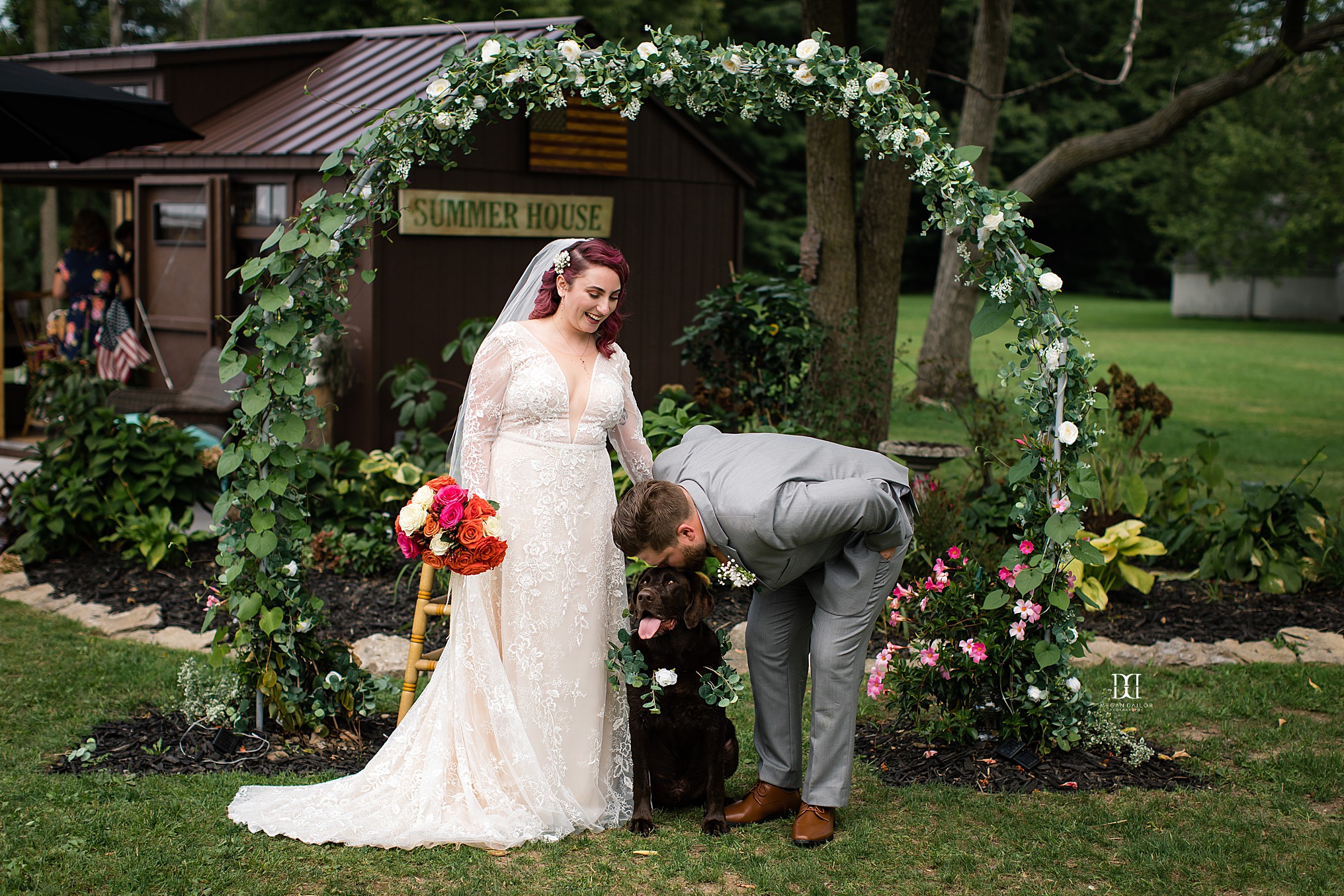 Vintage couch cuteness!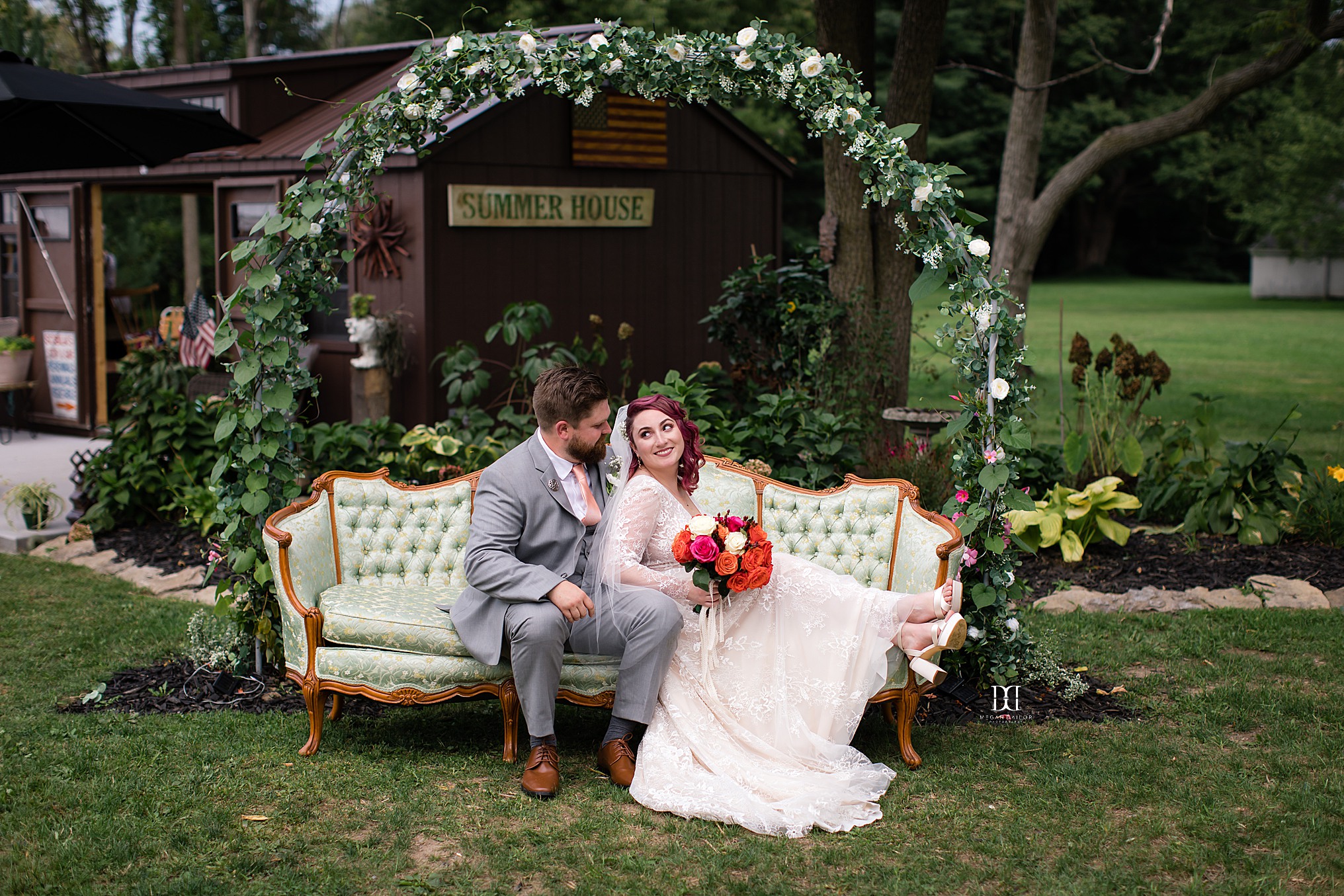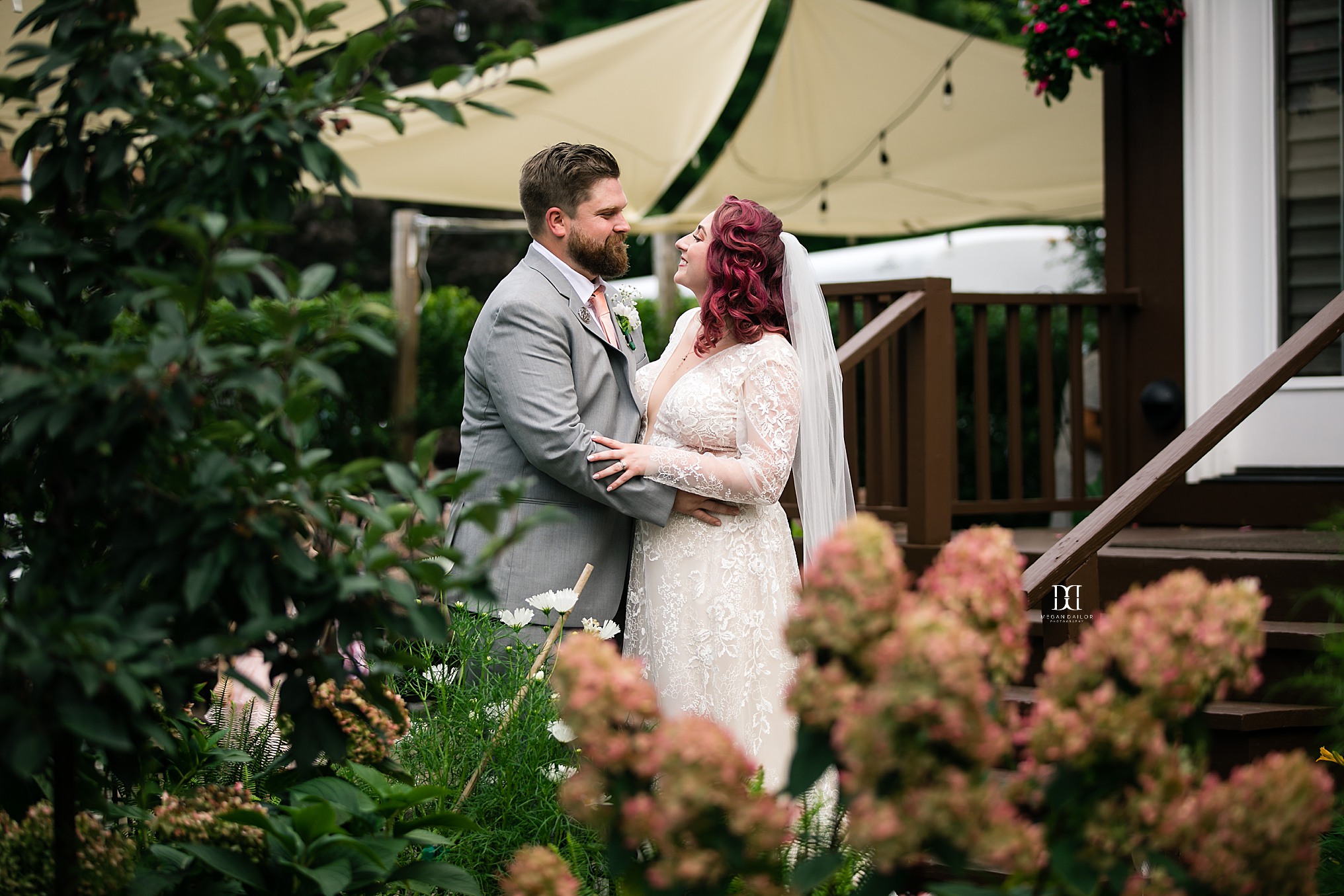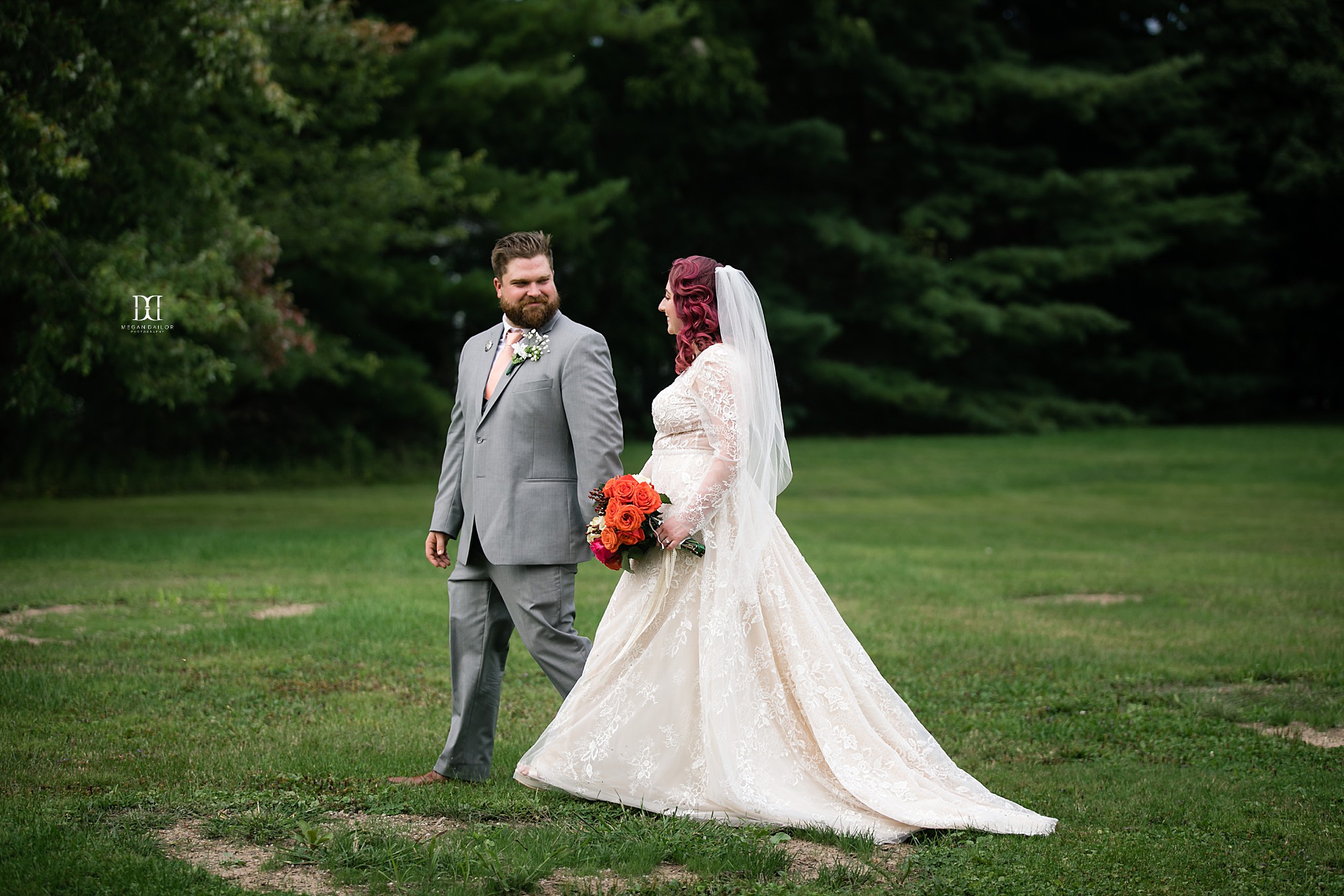 Sometimes the check-ins were just a drive by at top speed.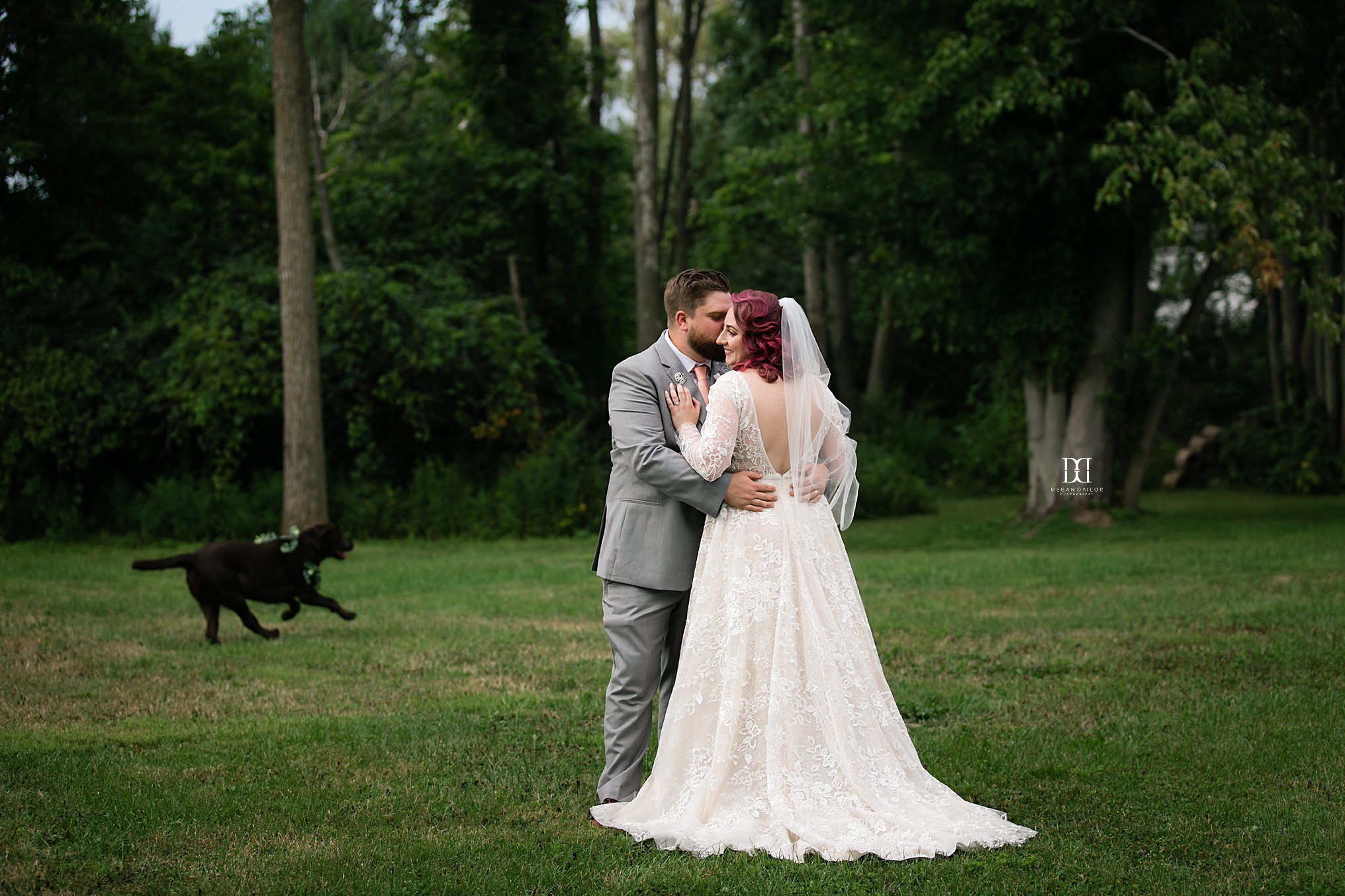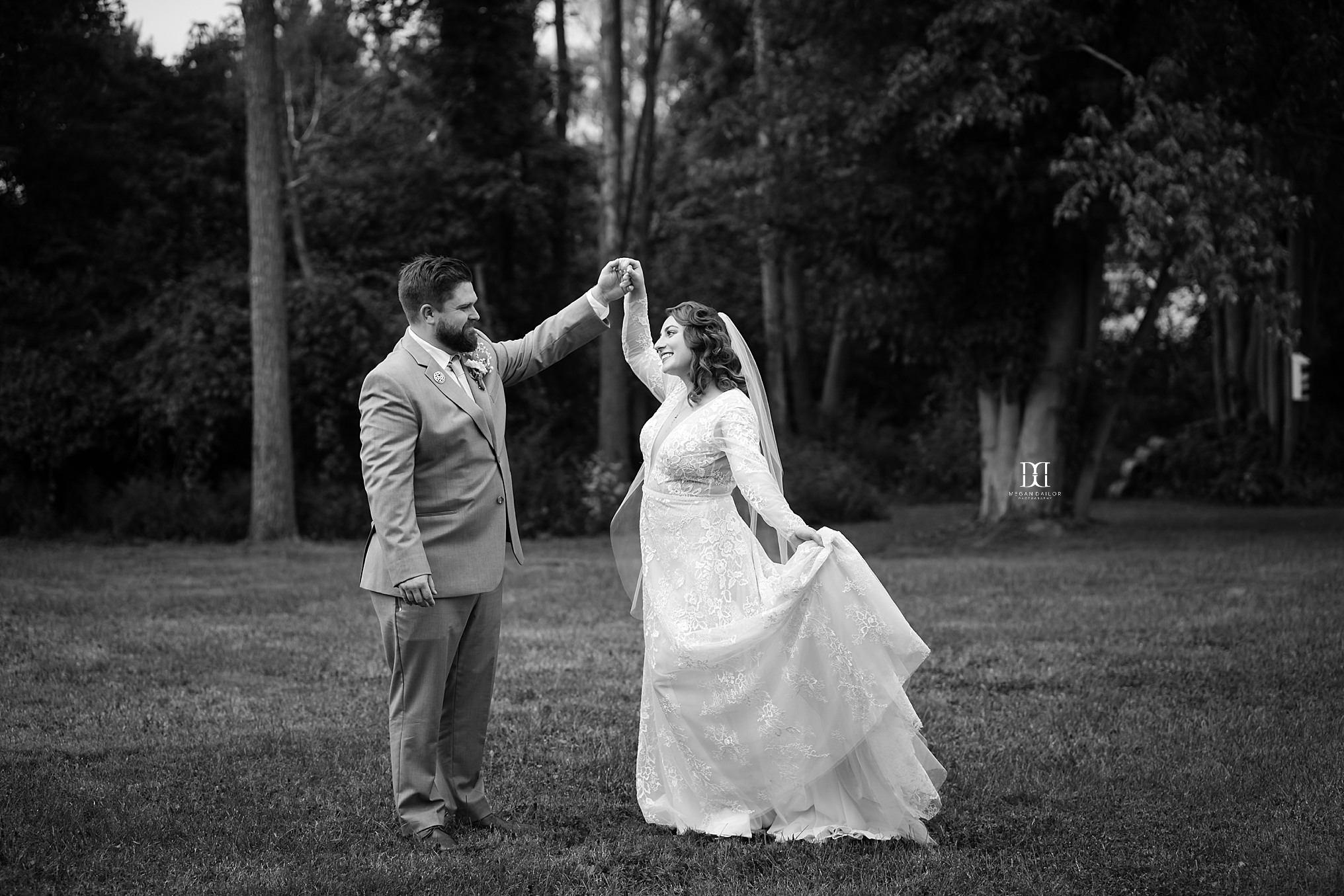 We got a beautiful, glowy sunset for these two love birds, it was perfect!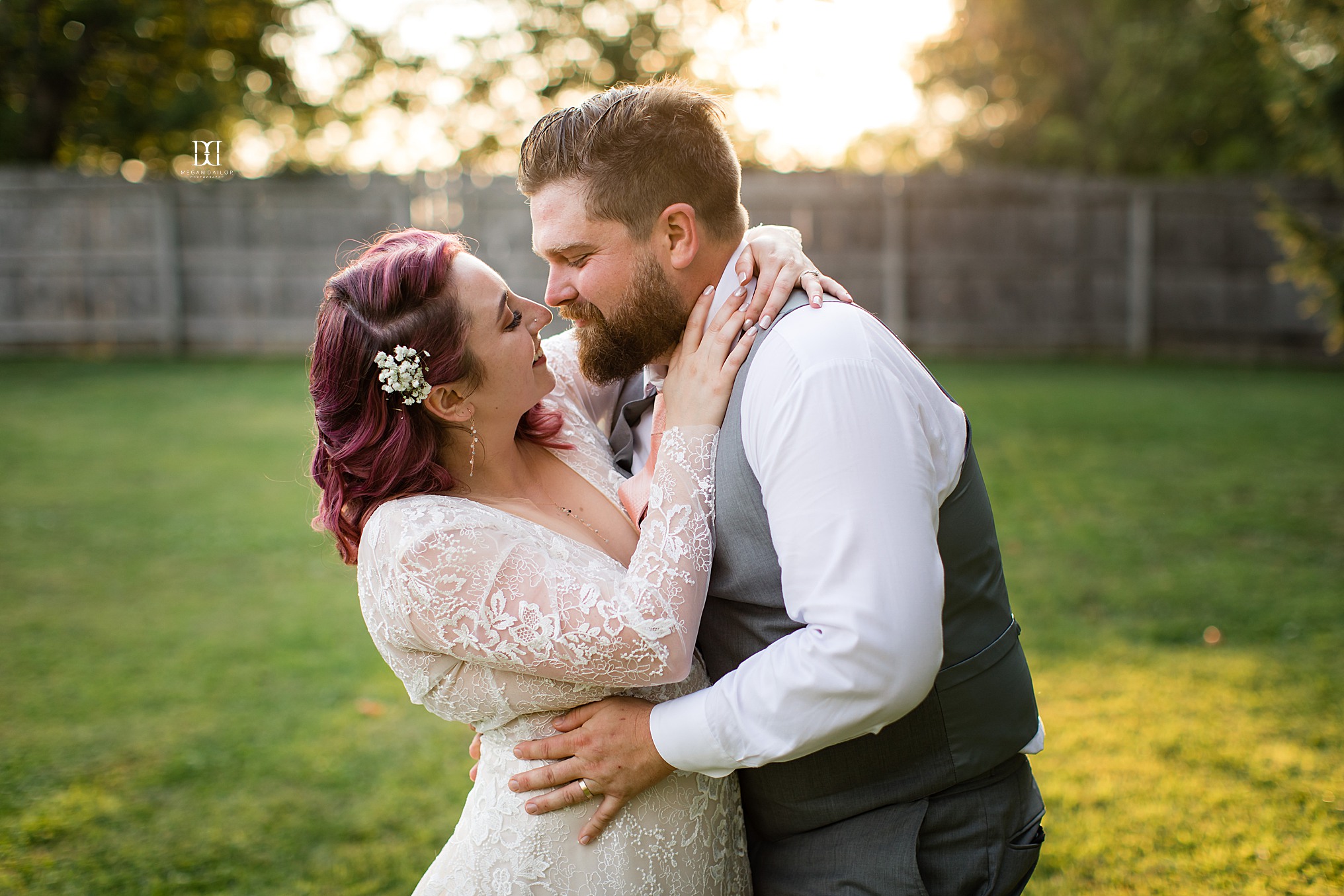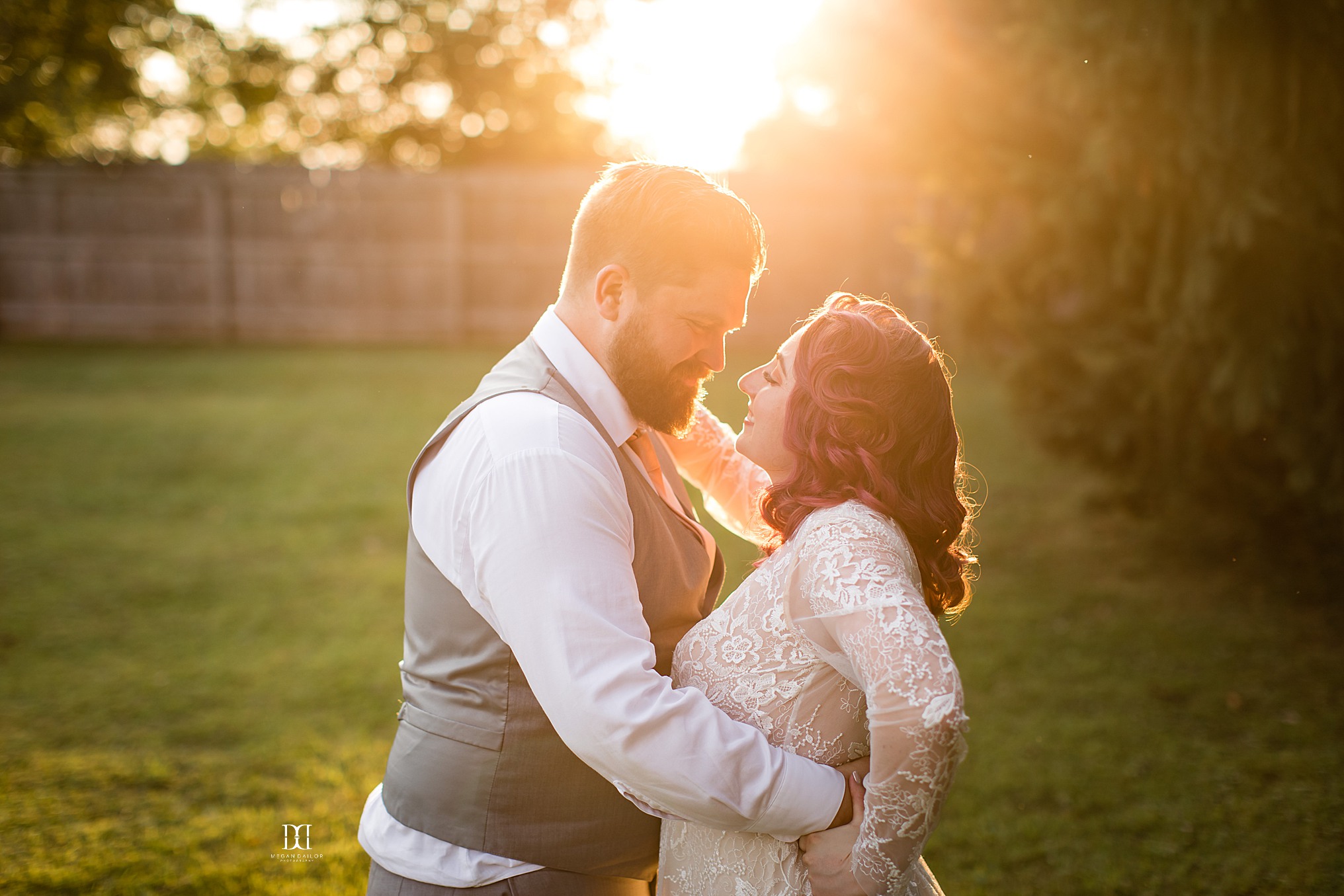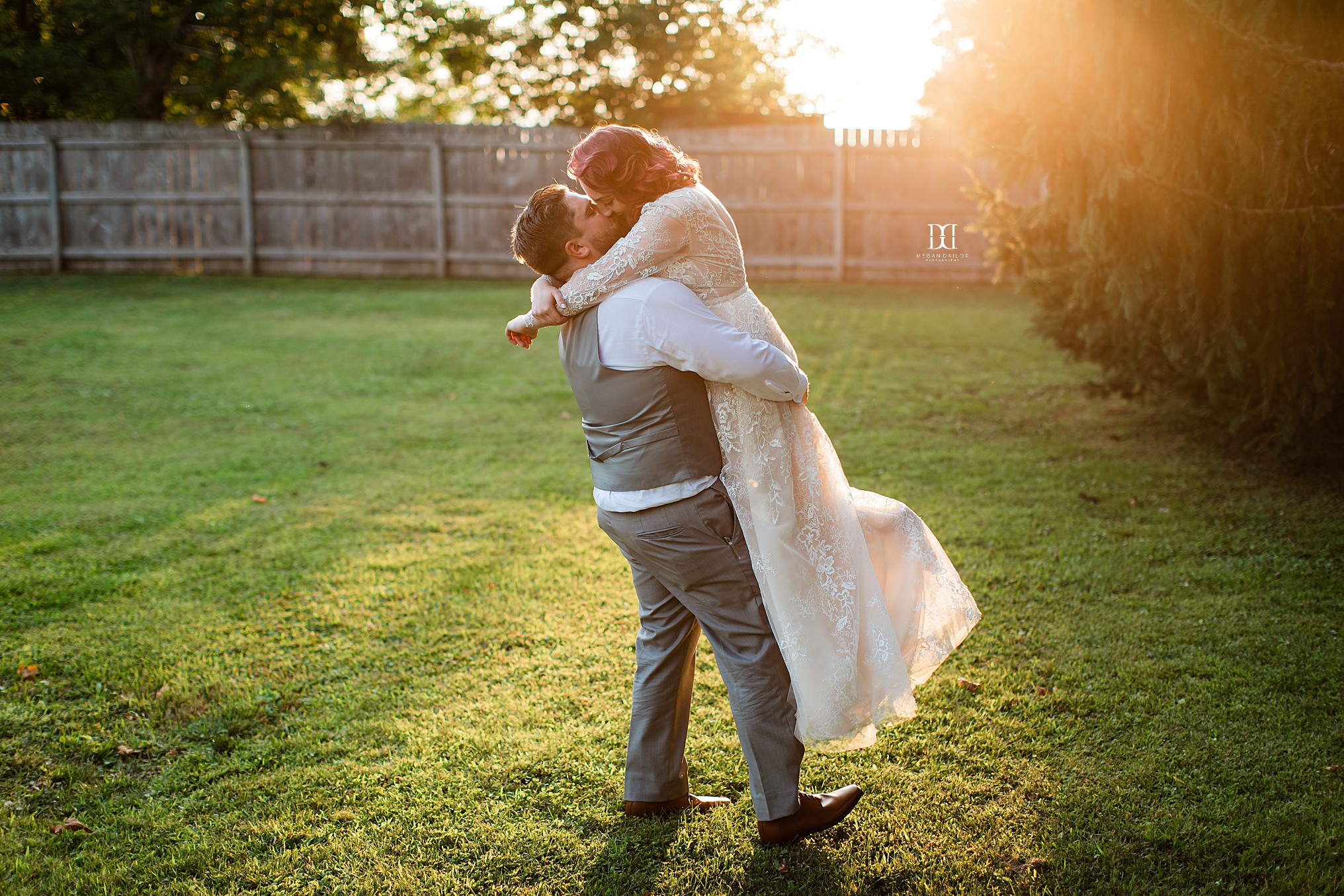 Chloe's dad's ride (1939 I think they said!) made for some cute photos.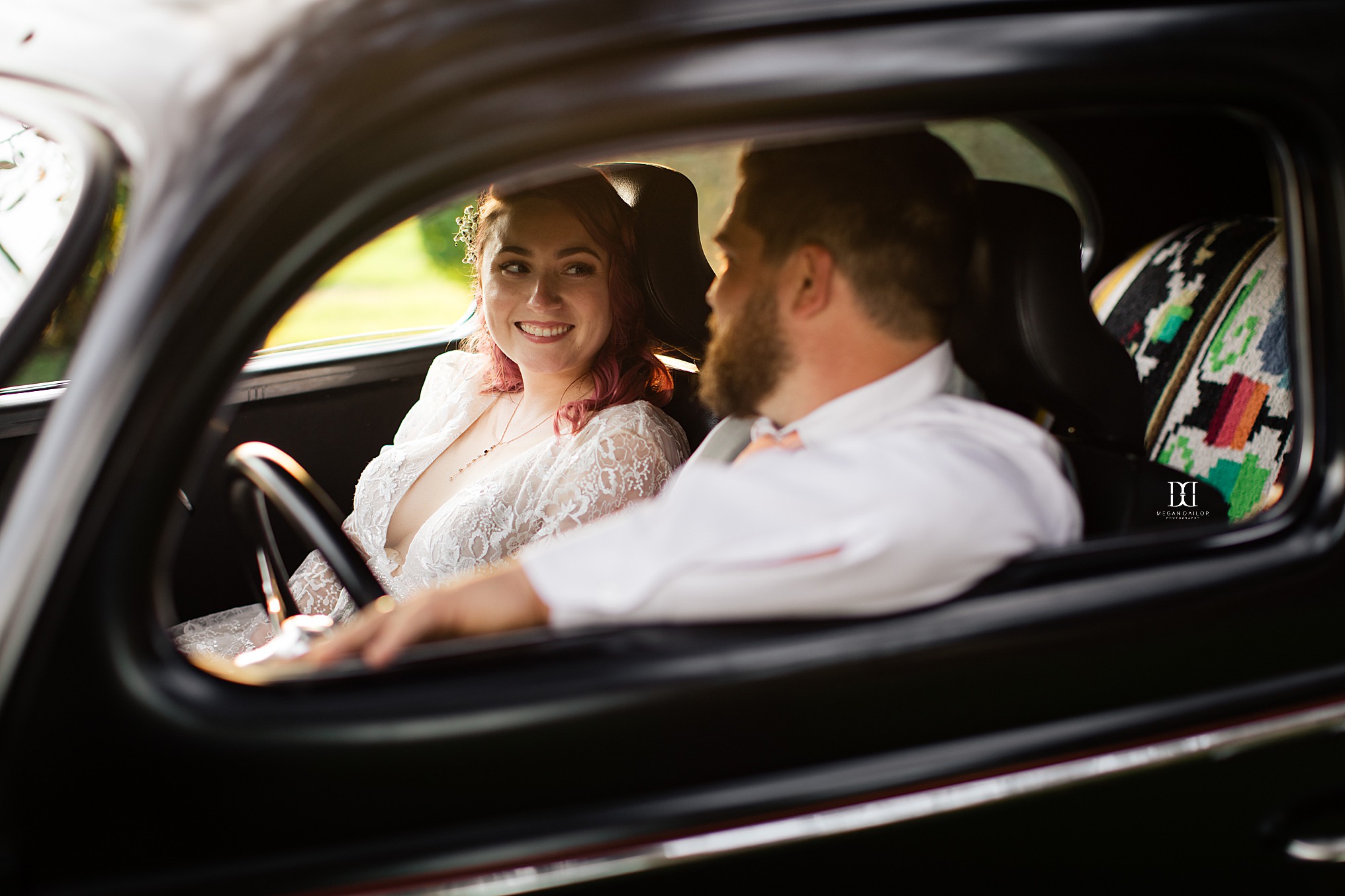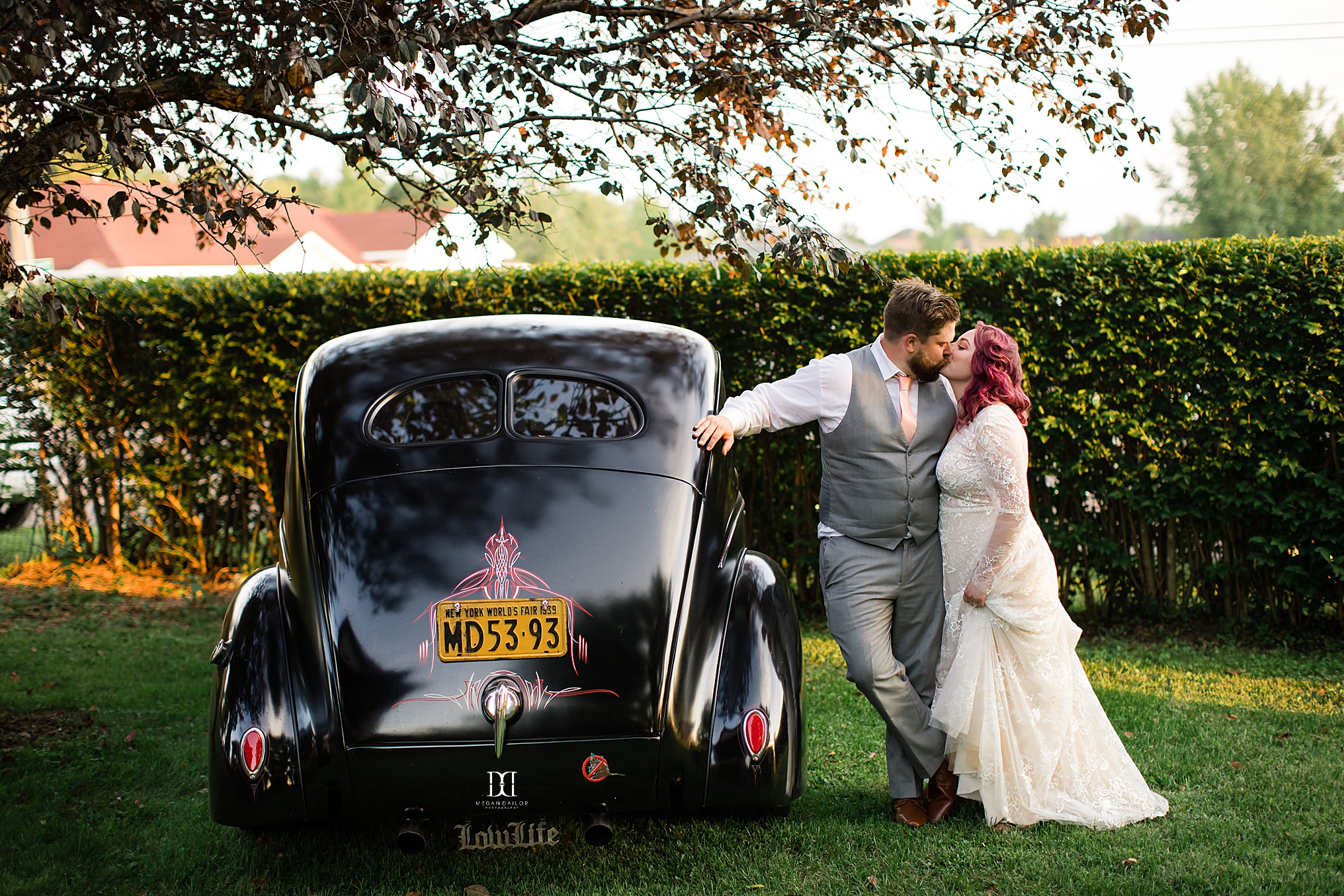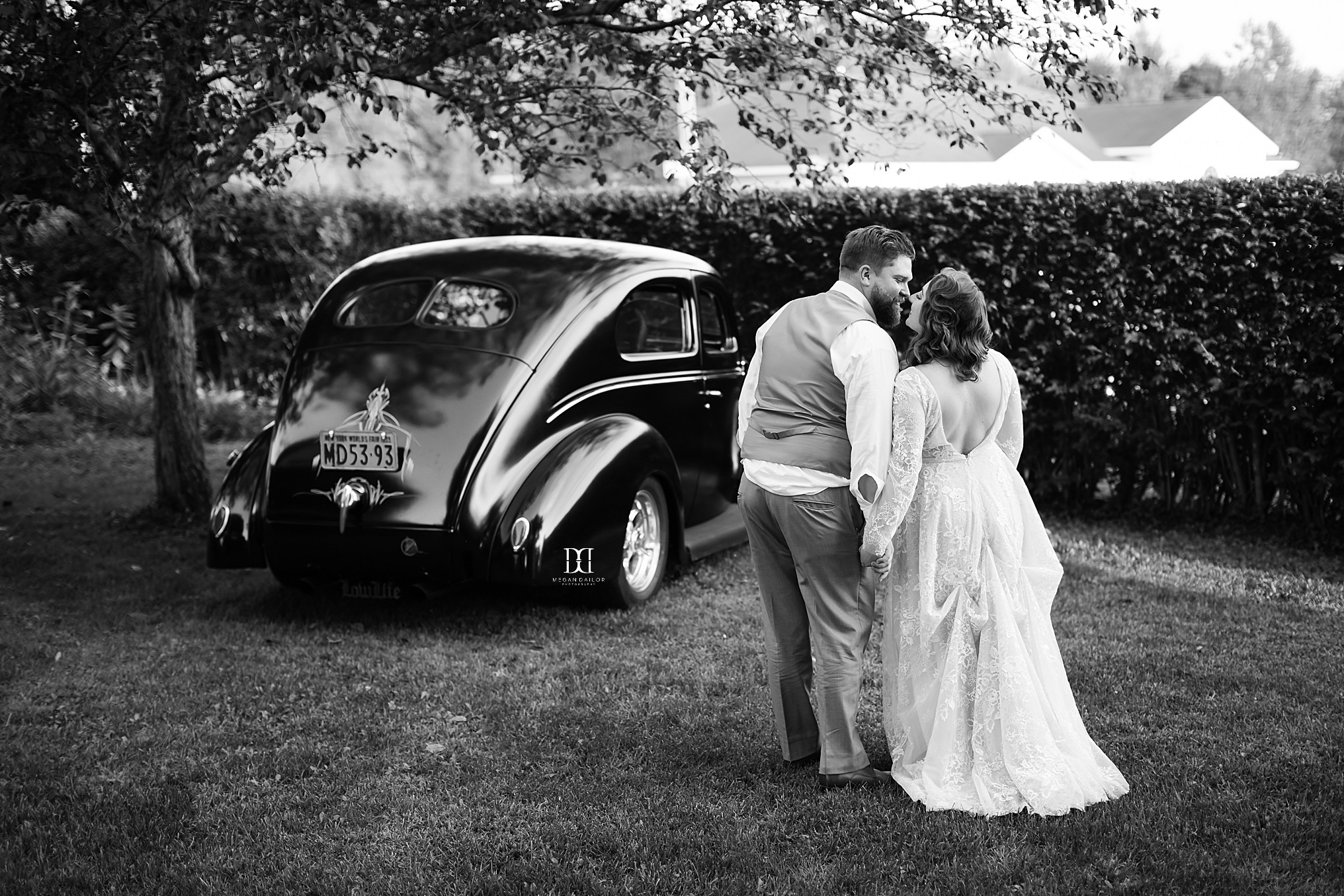 The dessert spread by Gingersnap bakery was glorious! Those gold flecked chocolate strawberries are so beautiful.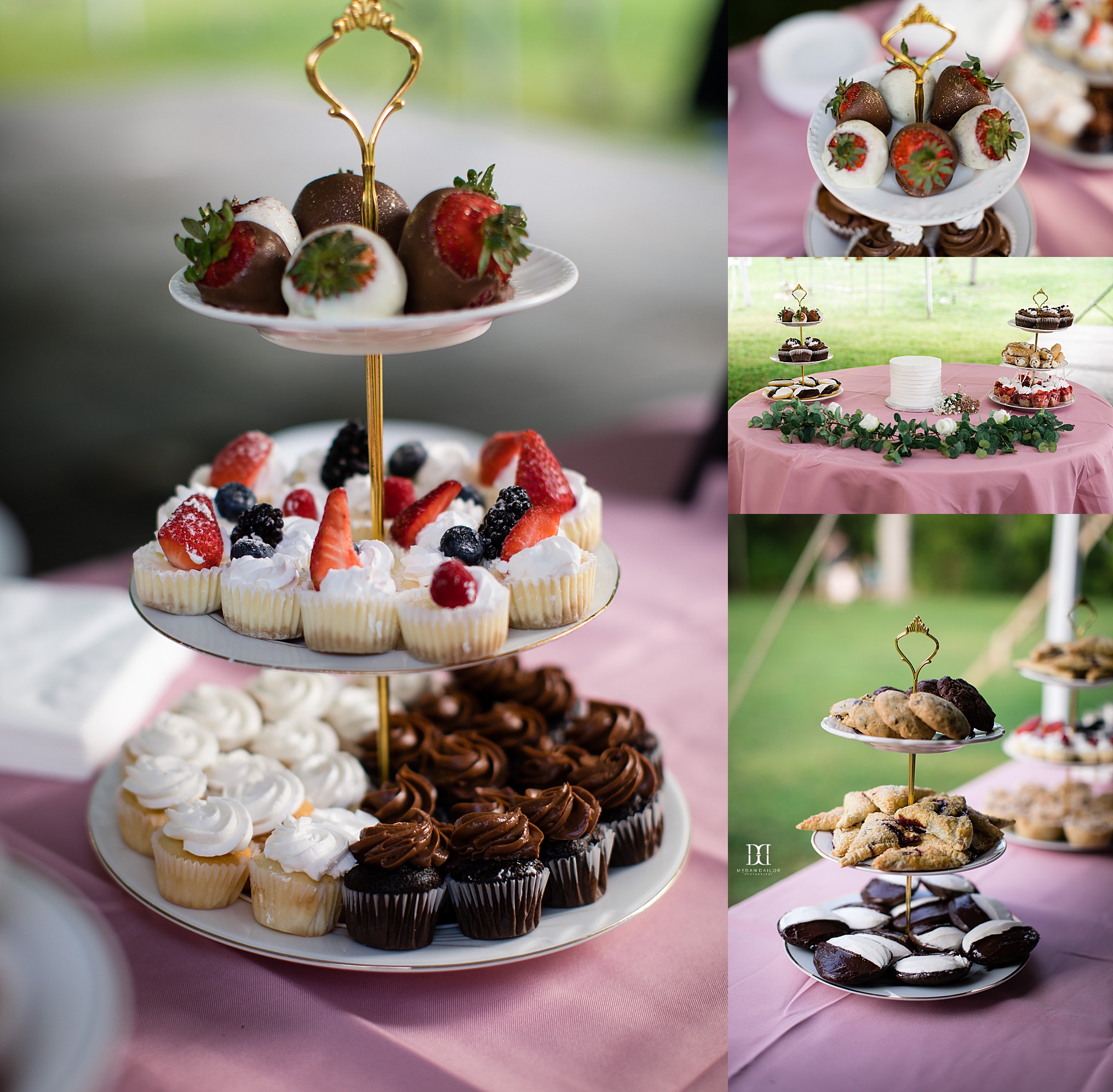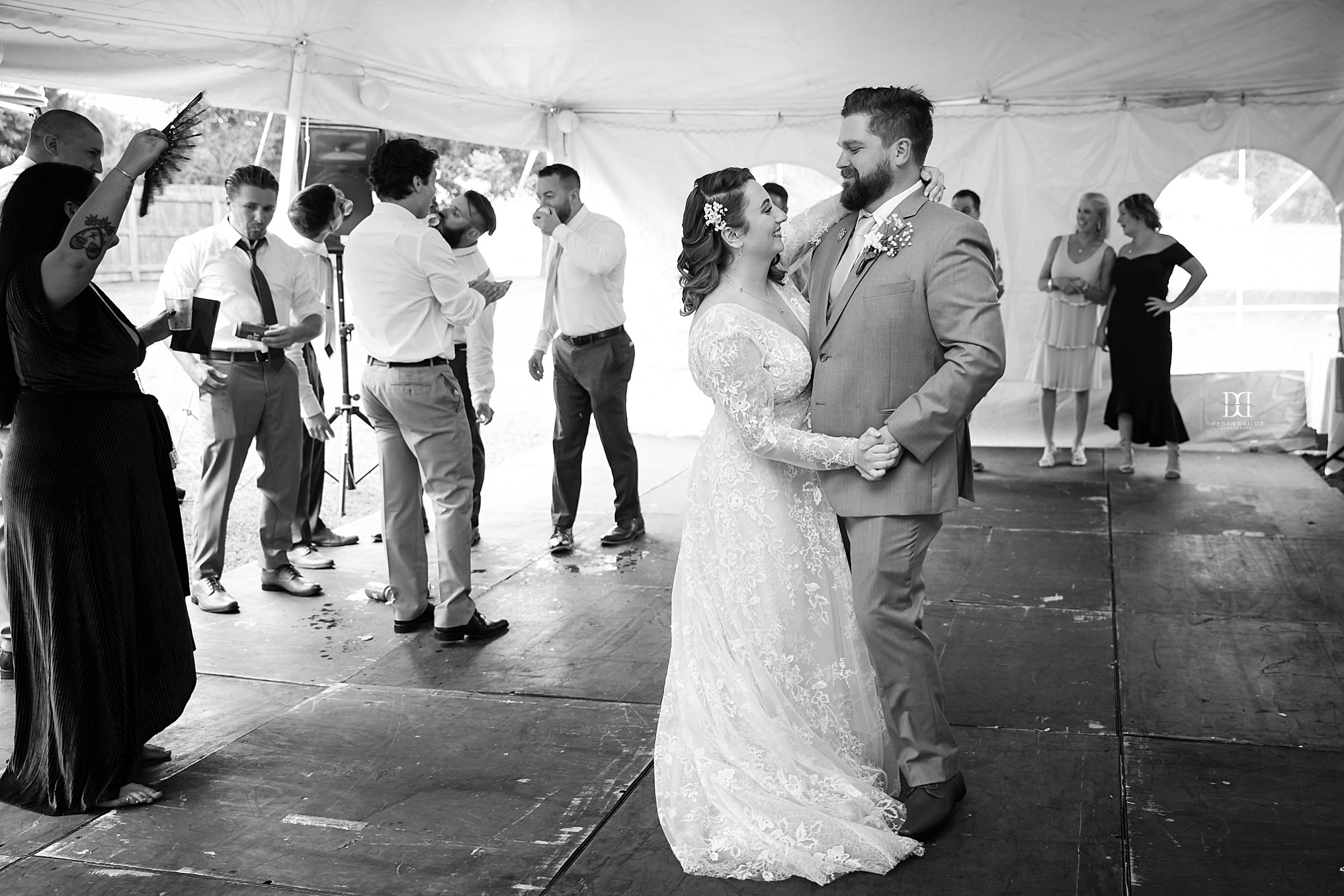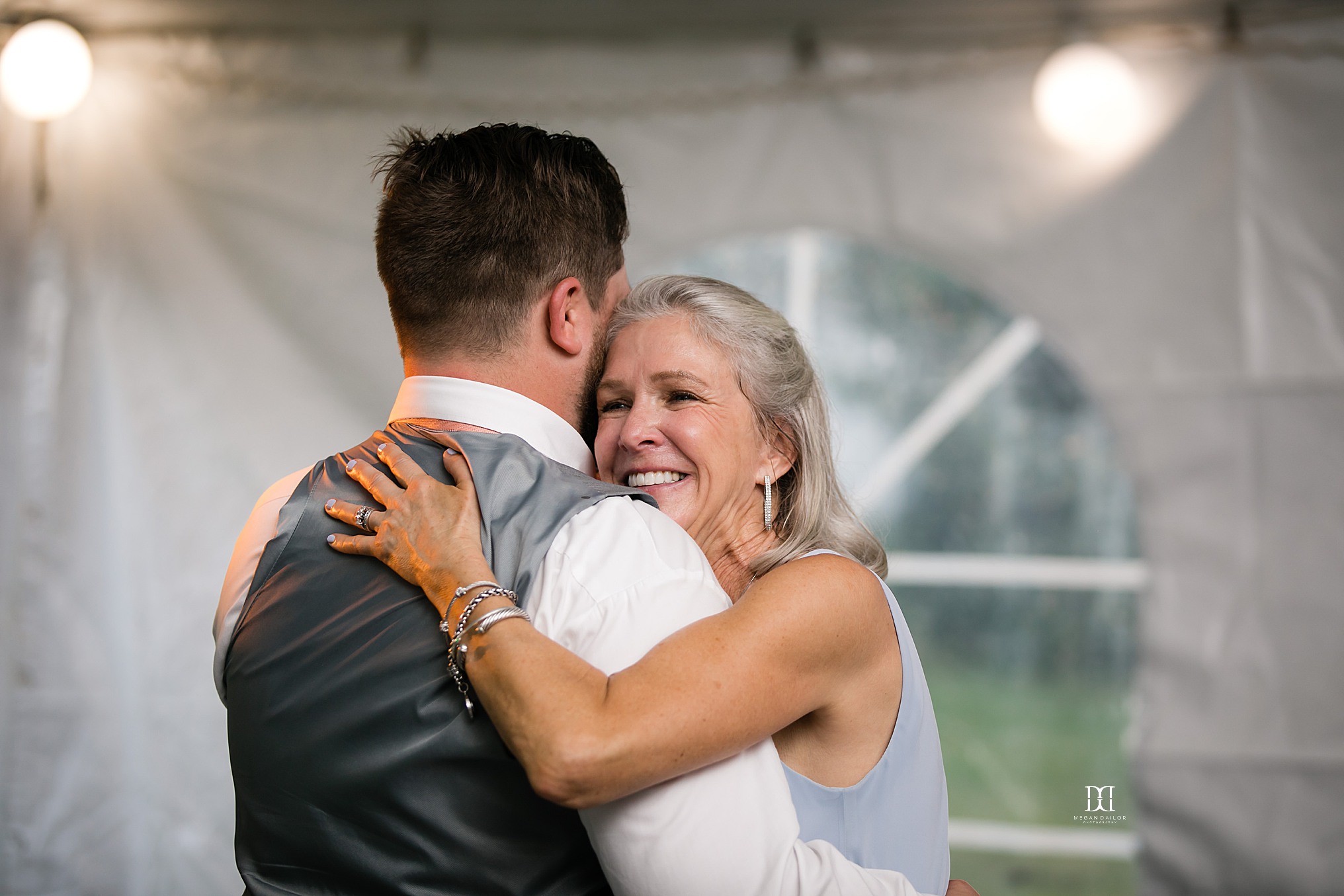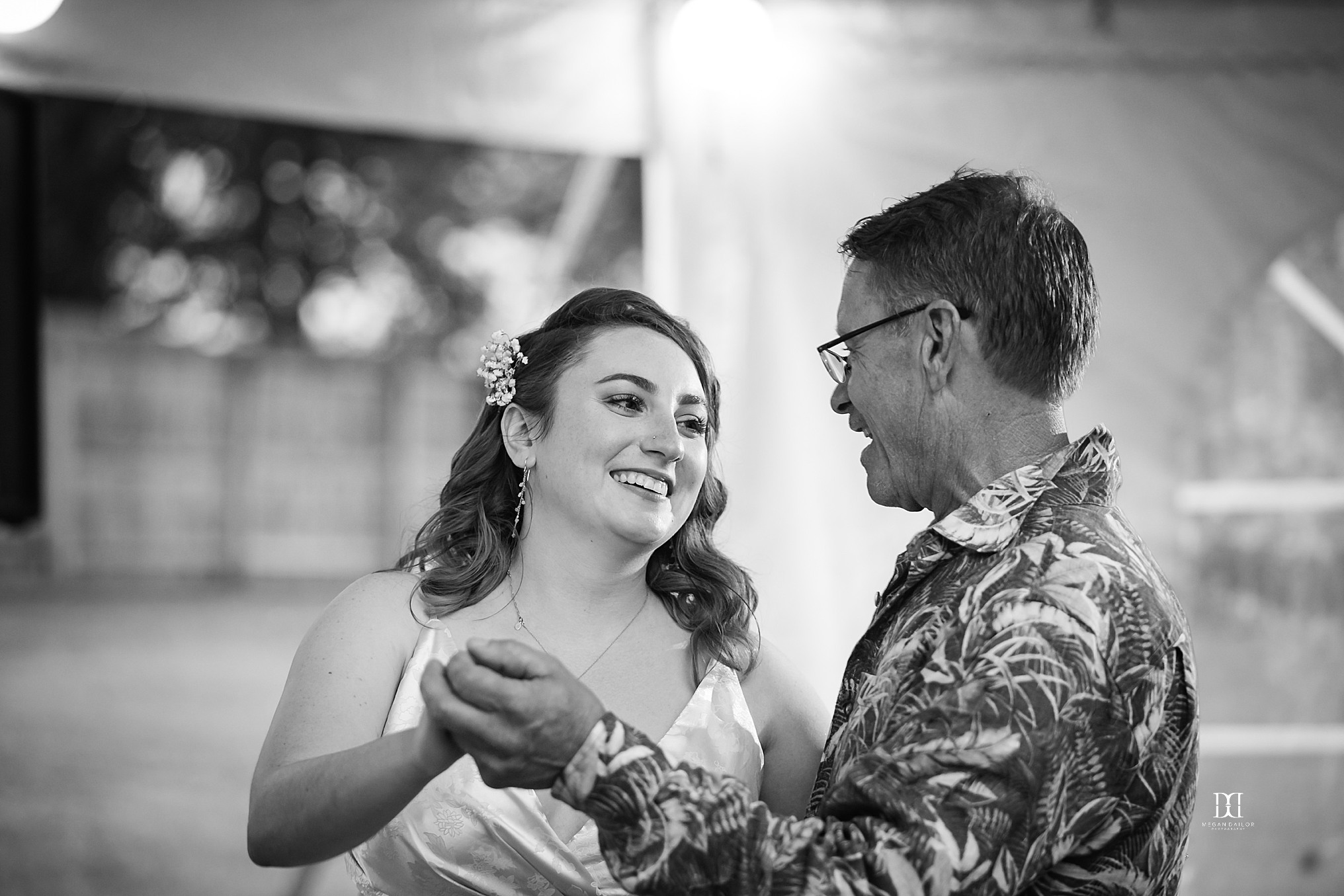 So much love for Chloe and Brad from family and friends, the toasts were so funny and so heartfelt.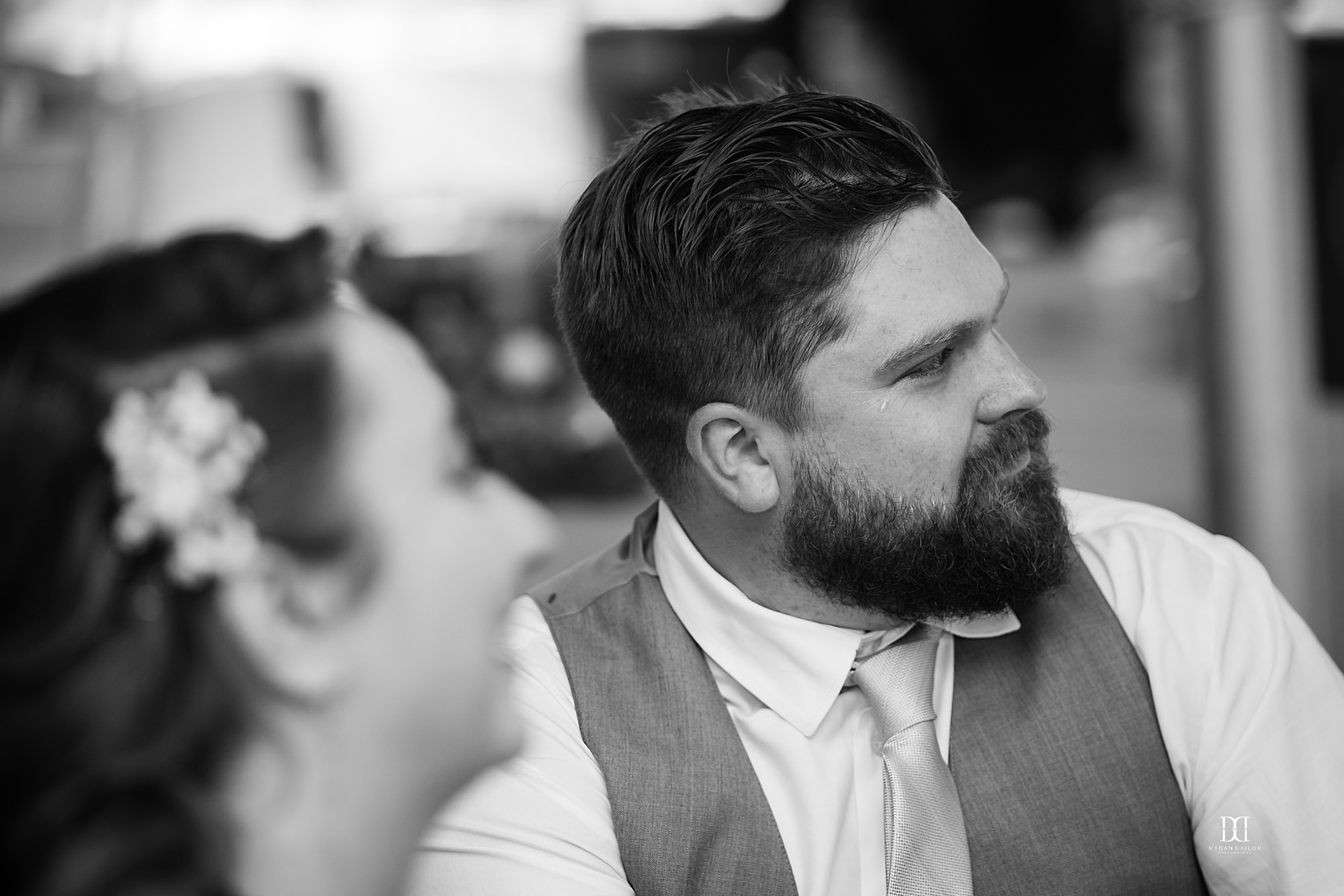 Even Kodiak had to peep that kiss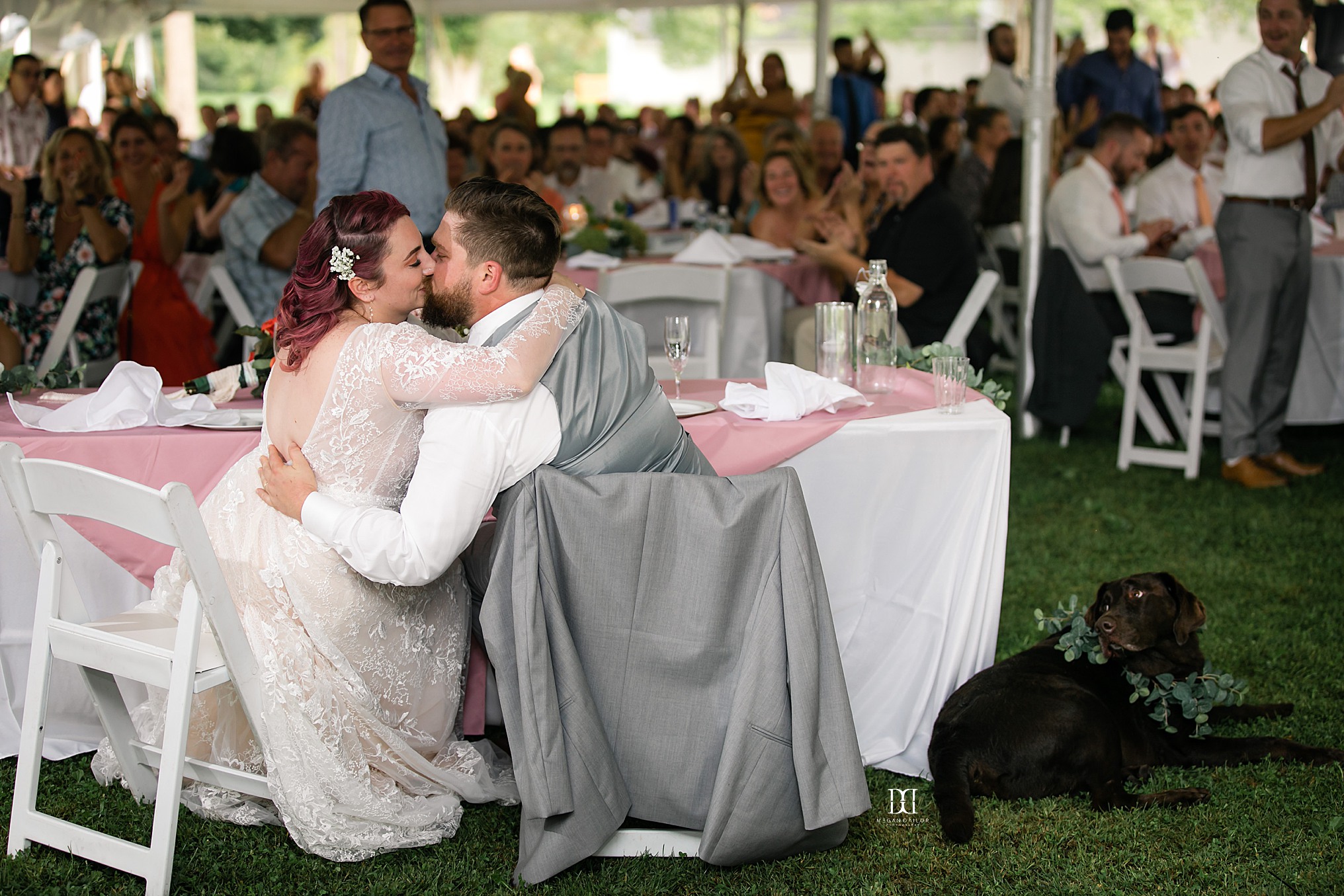 James and Chris! I always steal my past couples for a few shots when I can, they're so cute!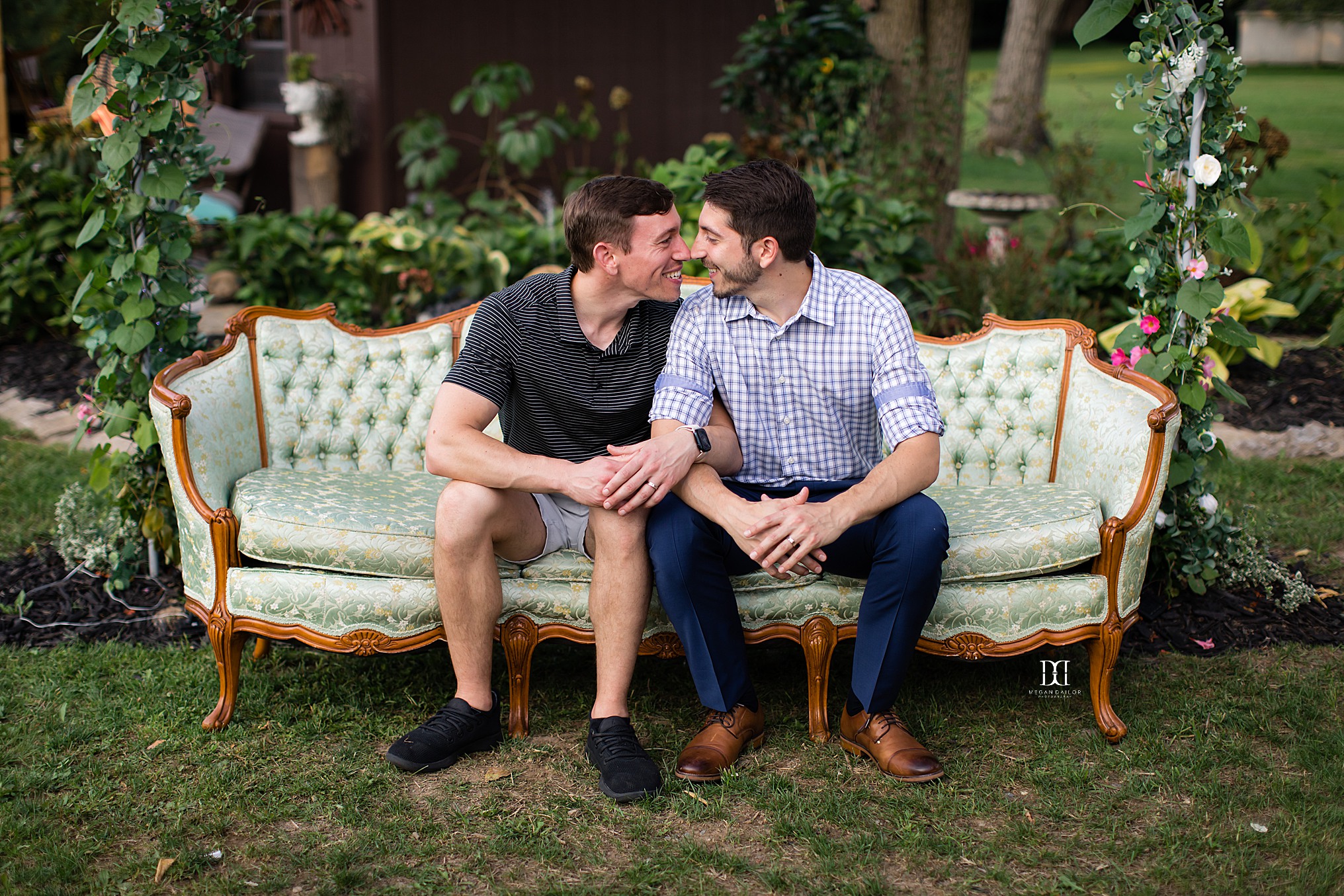 The party was so fun! I was expecting it to be a little more chill what with it being a backyard wedding, but these folks turned UP.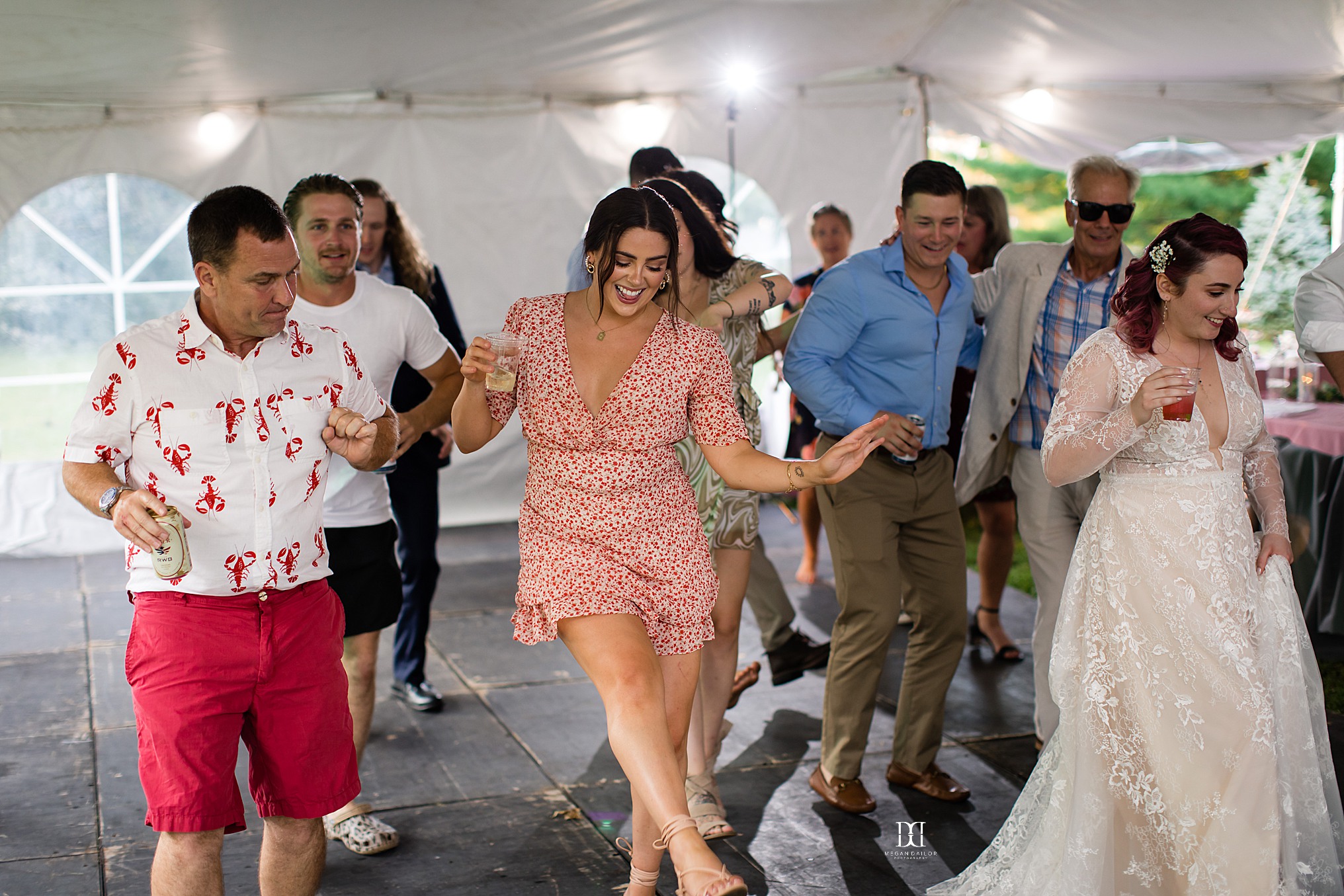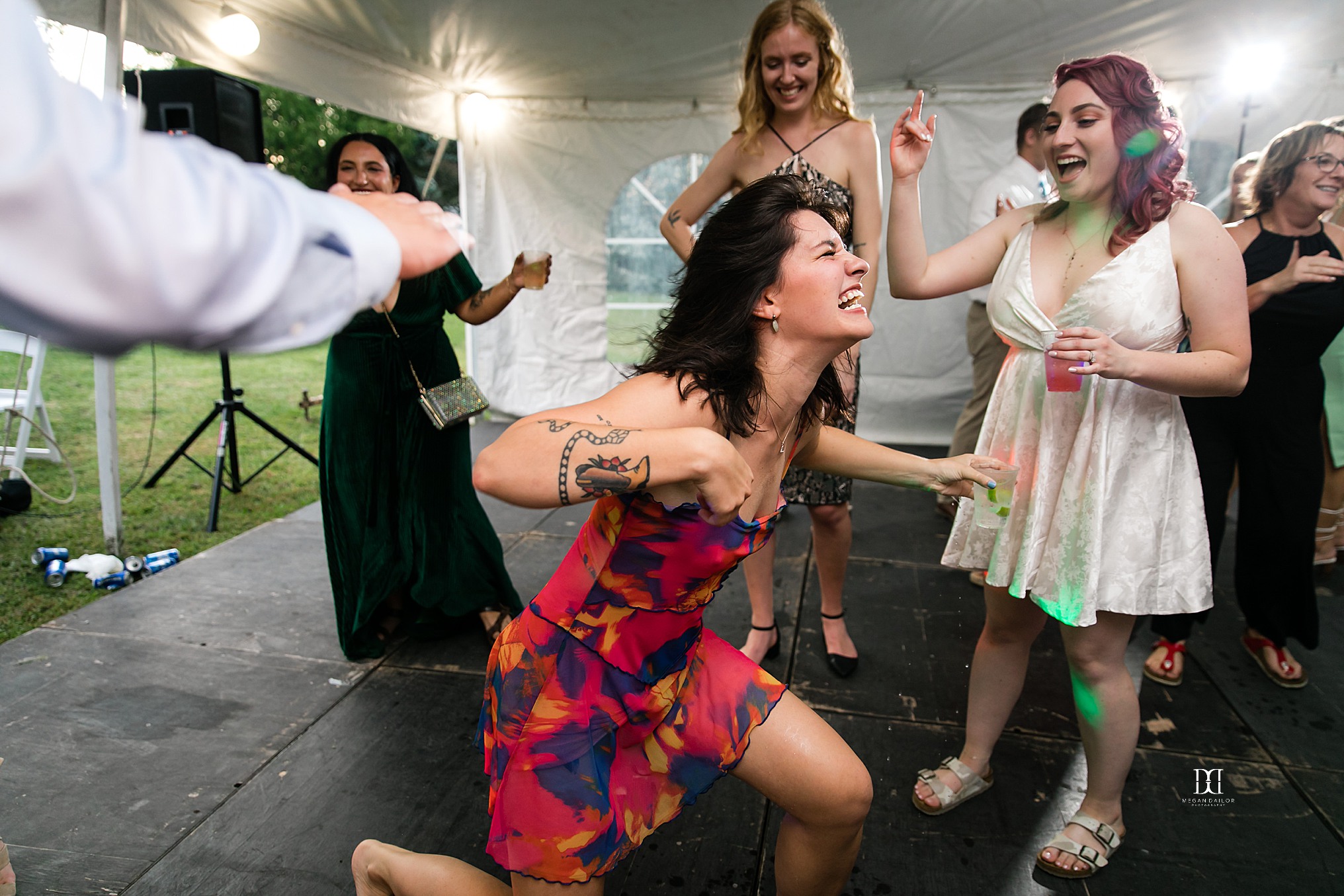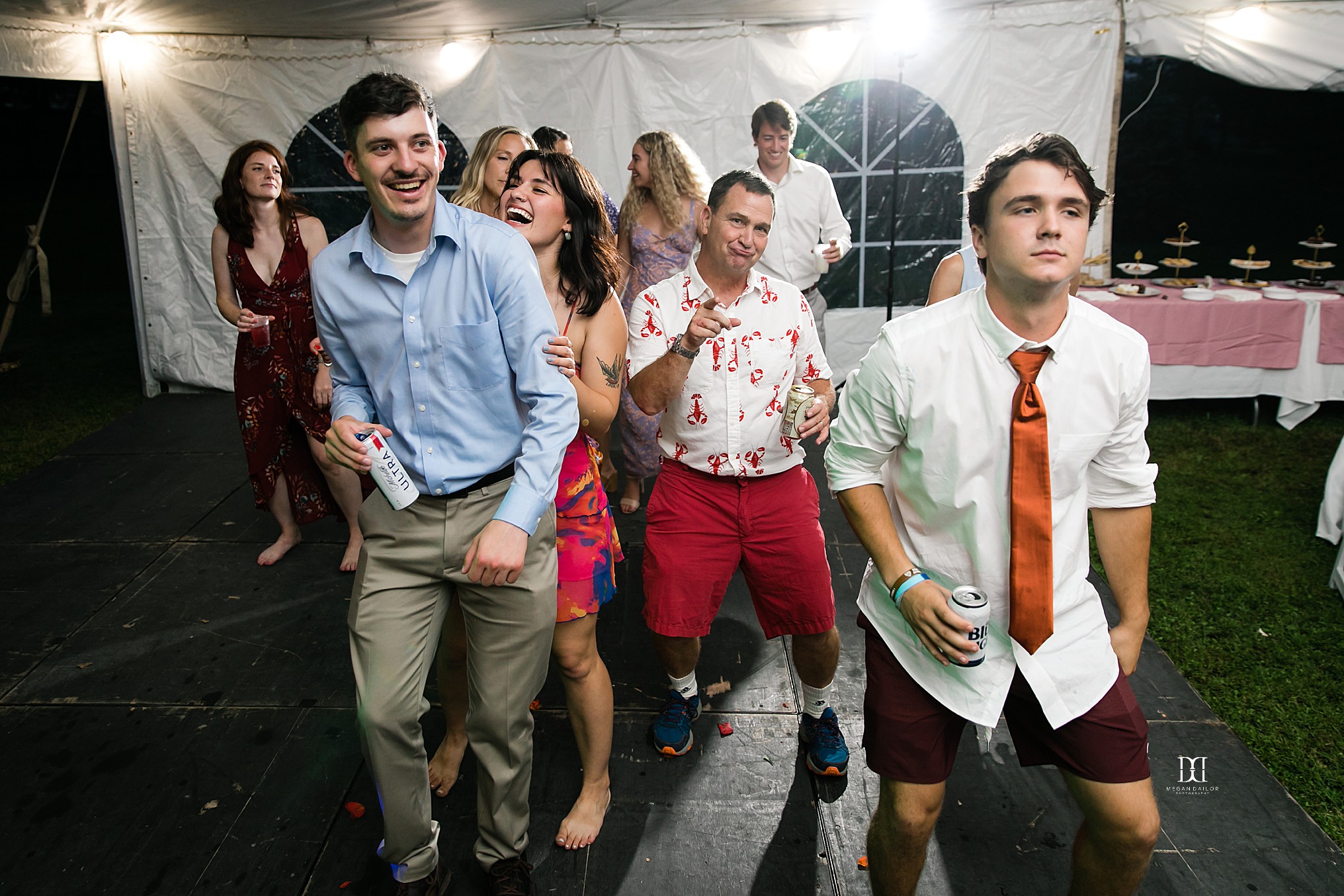 This picture is so cute. It's also probably the exact face I was making while I took the next picture.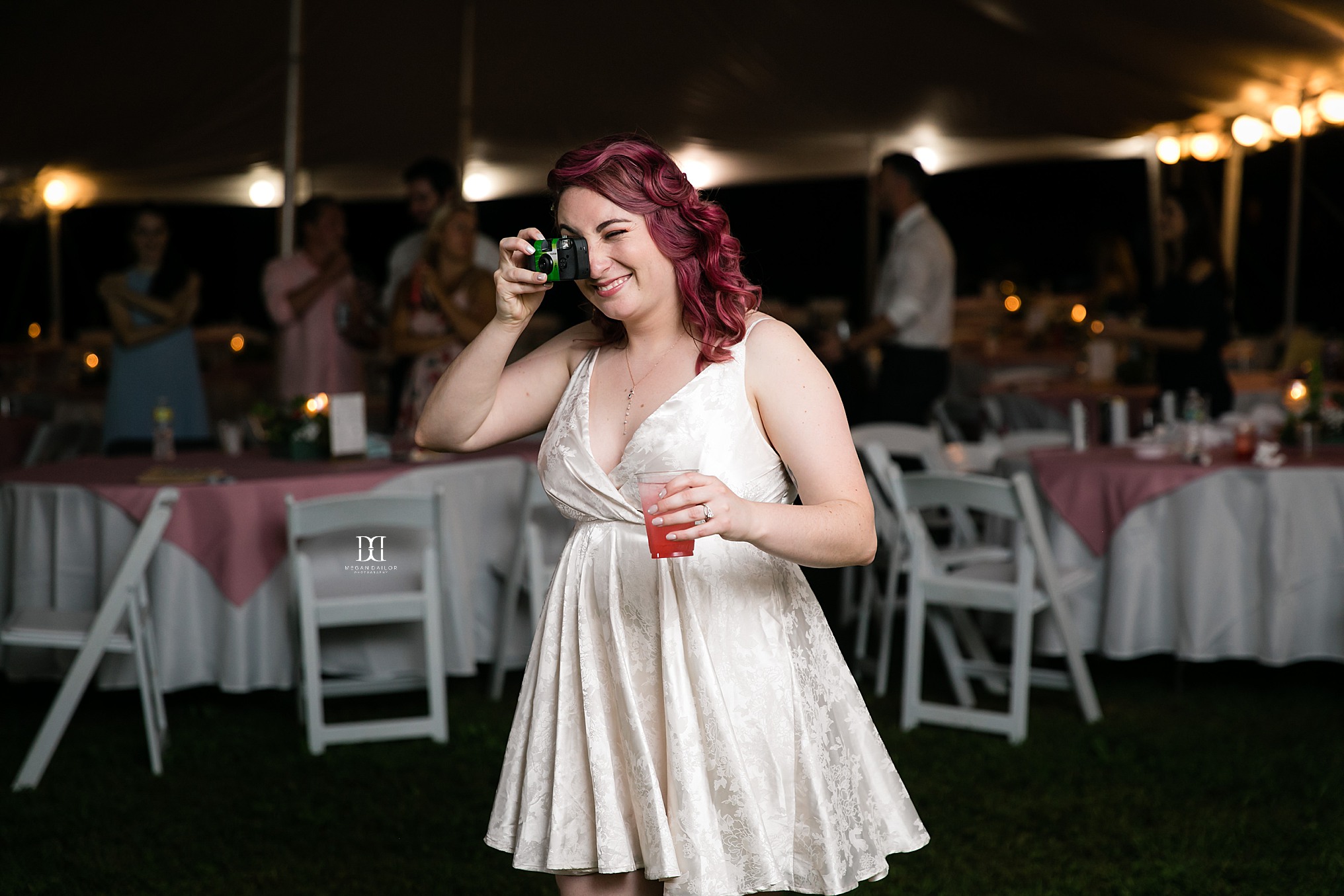 Groomwagon!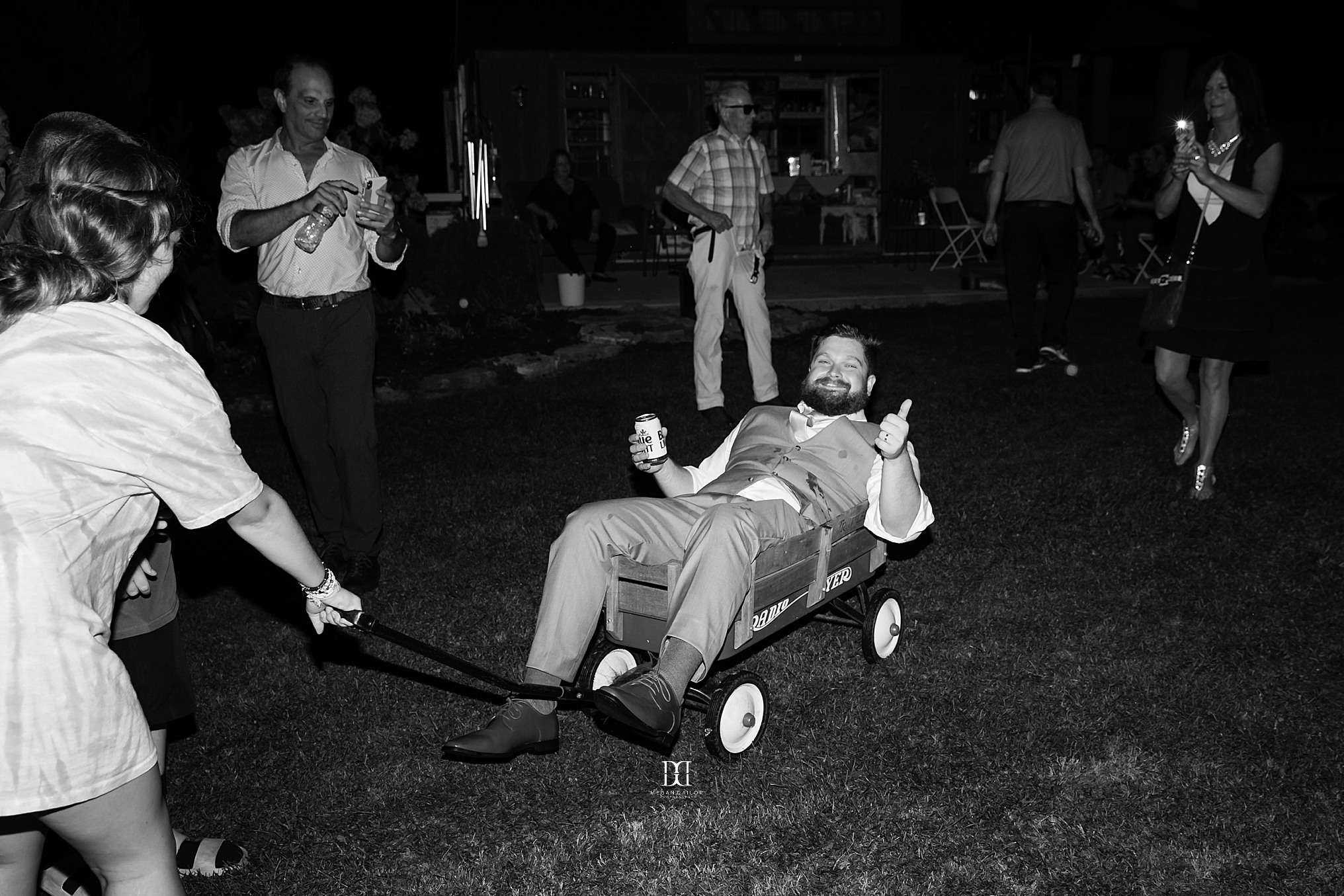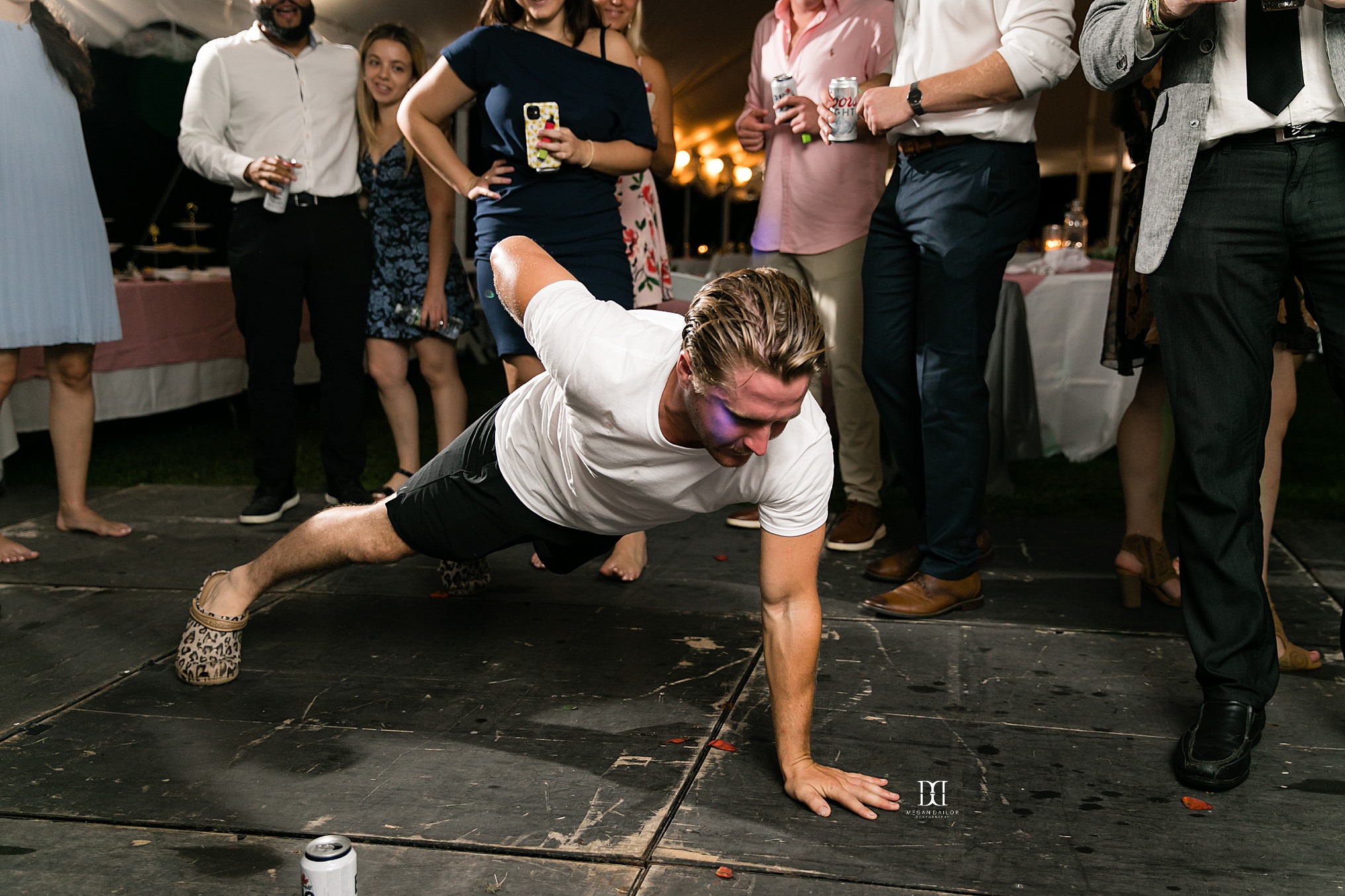 This worm had reach, people.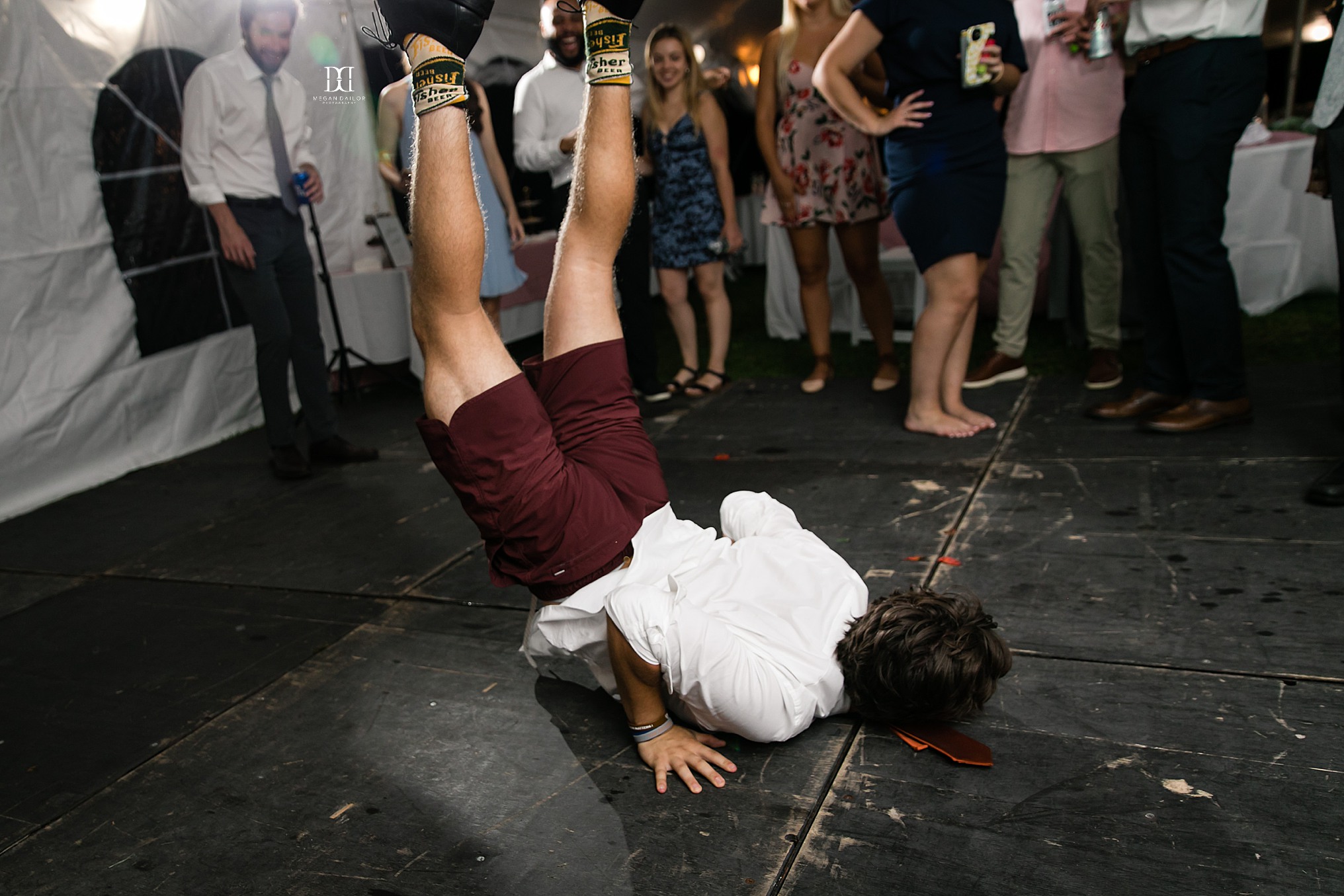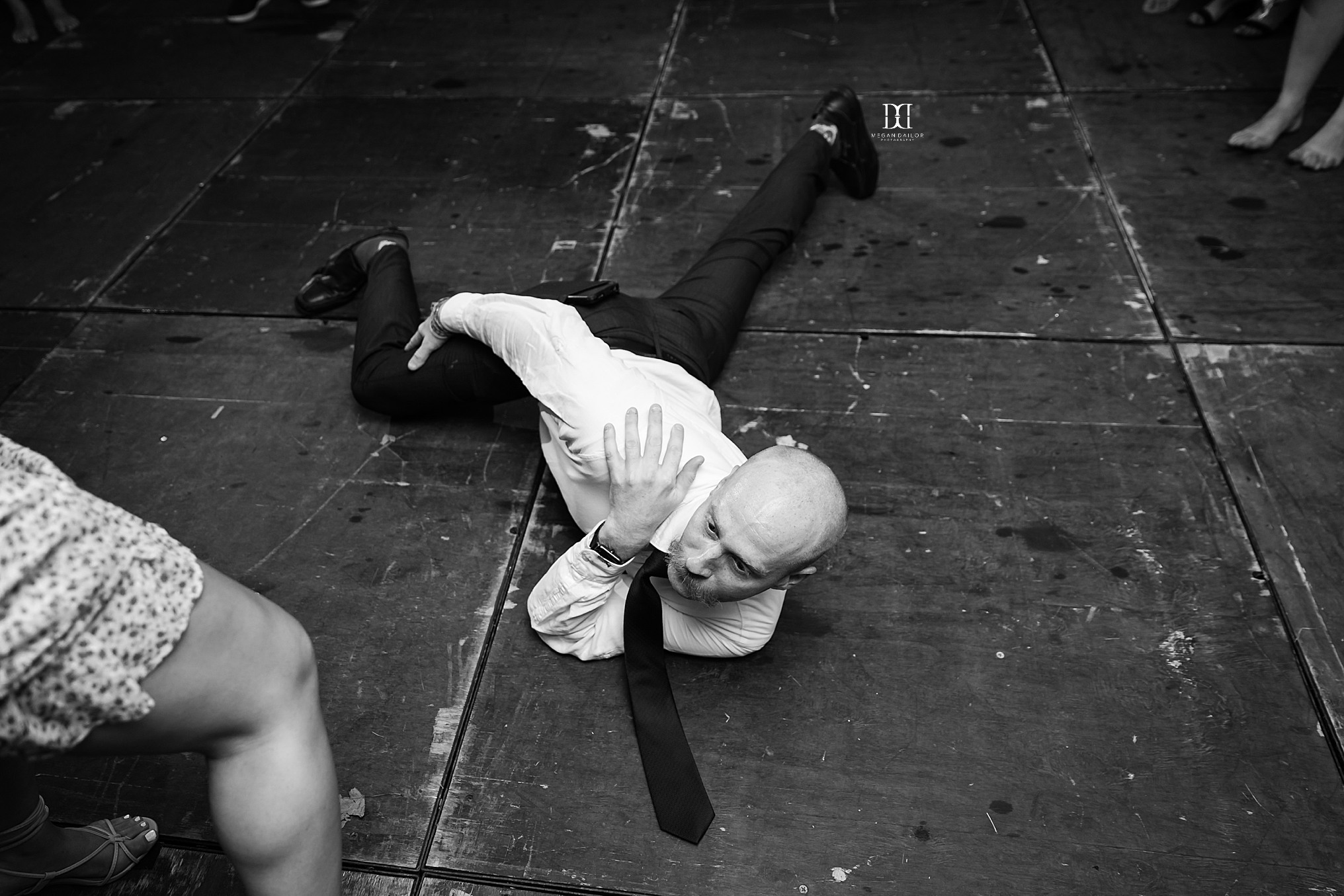 Thank you for having me out, Chloe, Brad and fam! It was great to see you all again and share in such a fun celebration! Congratulations!!!