Best View Barn Wedding
Jenna and Kevin are yet another of my magical Fayetteville-Manlius couples! These two are so ridiculously cute. Super fun with huge hearts and a perfect match for each other. The priority for their Best View Barn wedding was getting hitched and having a great time doing it. Pretty sure they nailed it! So glad I got to share in all of it, from the fun of the morning to the sweetness of the ceremony to the hilarity of the dance floor.
Jenna wanted to do a reveal with her bridesmaids after putting on her dress... there was a wee bit of impatience. Love that Jenny Yoo gown.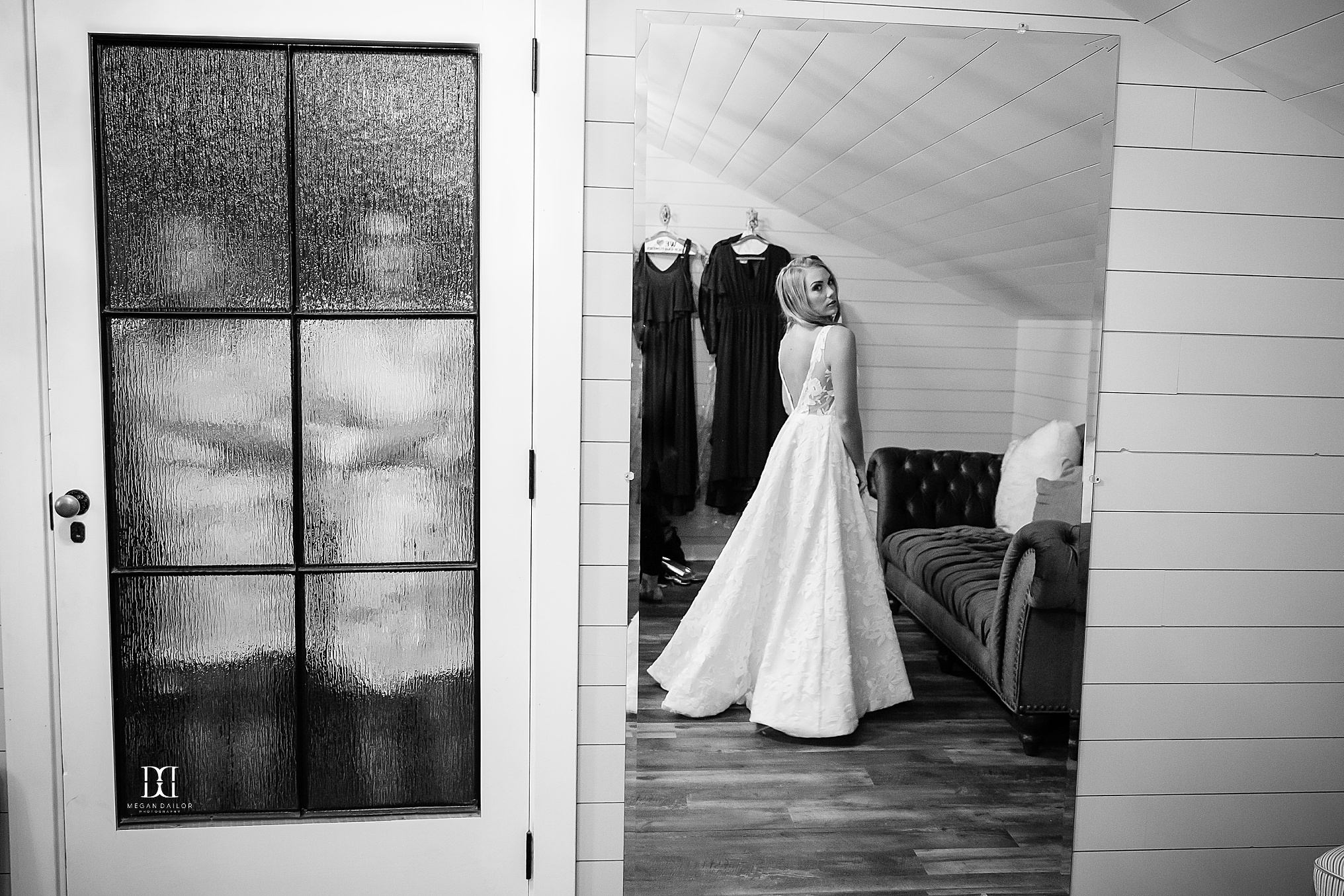 I love seeing bridesmaids react to the bride in her final look. The years of love and friendship are written on their faces.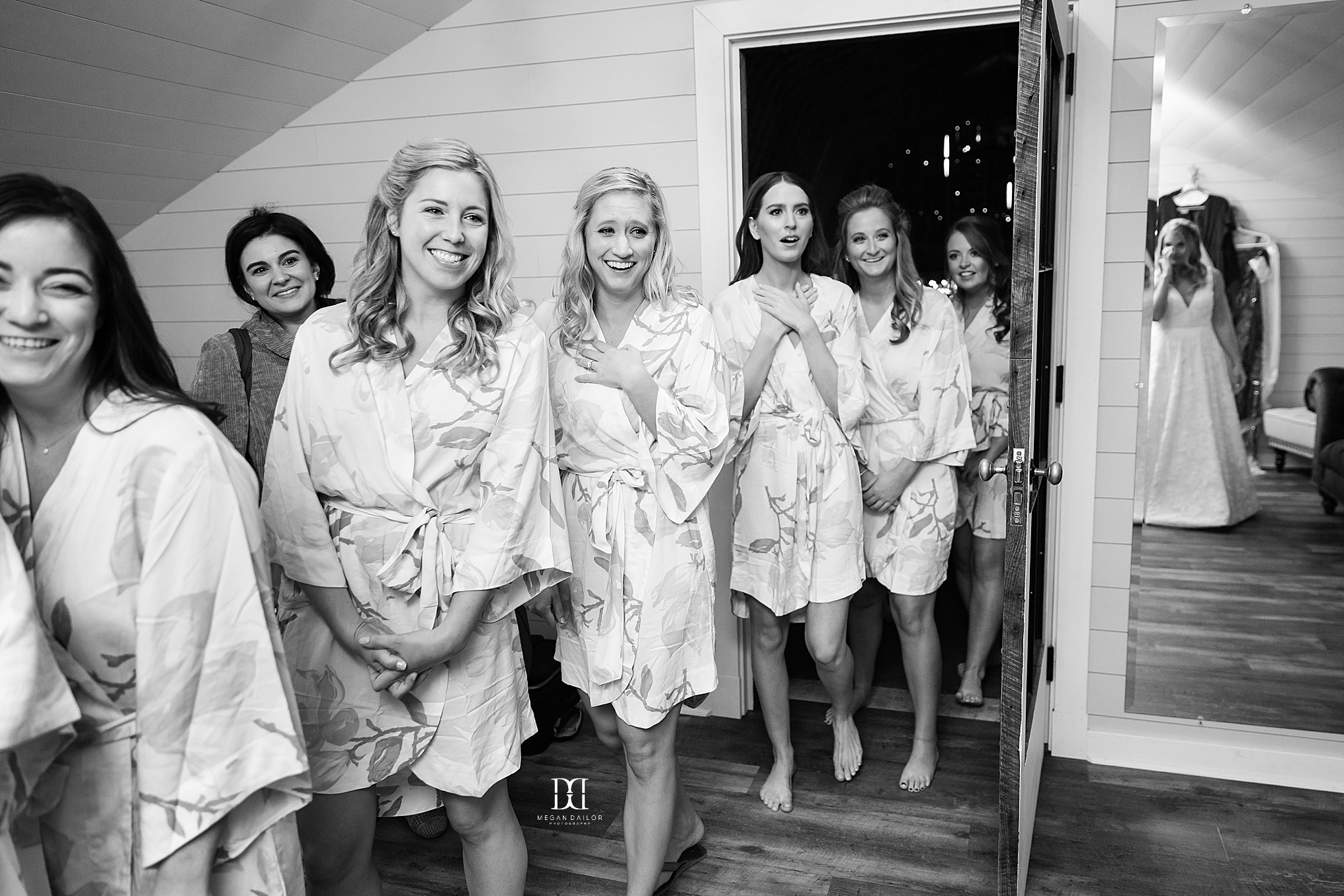 Can't leave out this groom, because he is looking SHARP.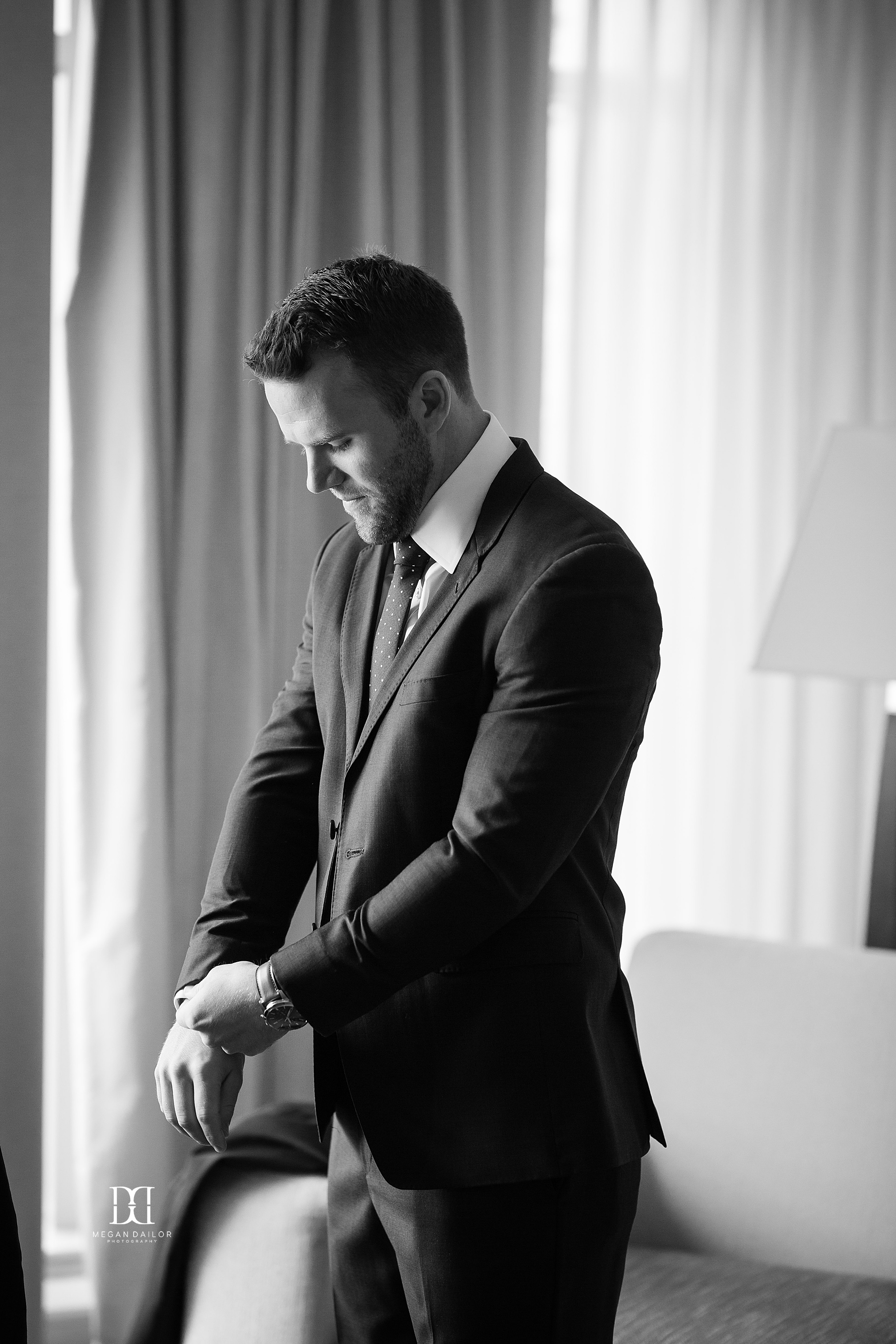 One of my favorite first looks! Kevin's elated reaction, the whole wedding party lined up taking pictures and being so thrilled for their friends. What a special moment.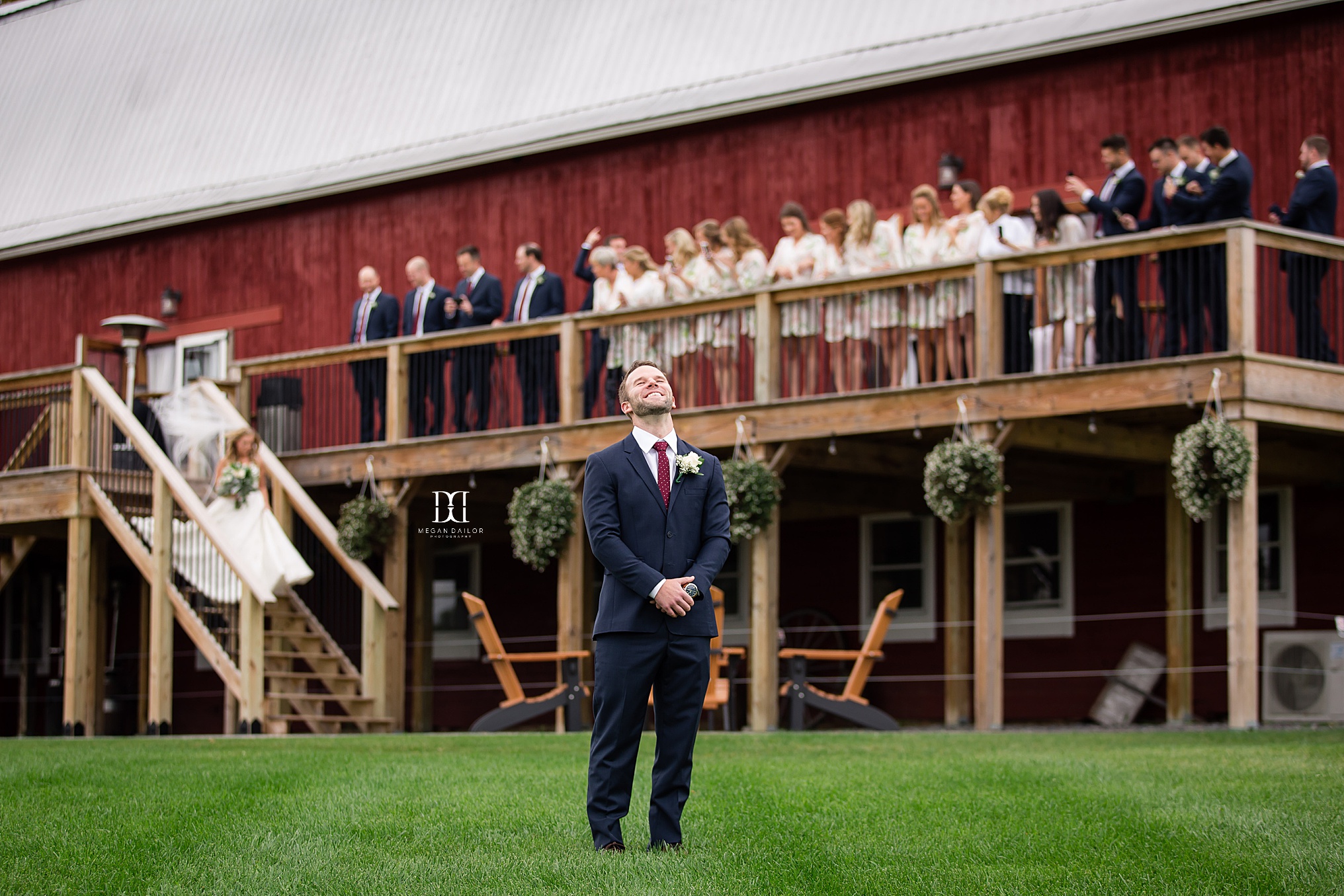 Hey veil, this isn't your day, okay? Take it down a notch.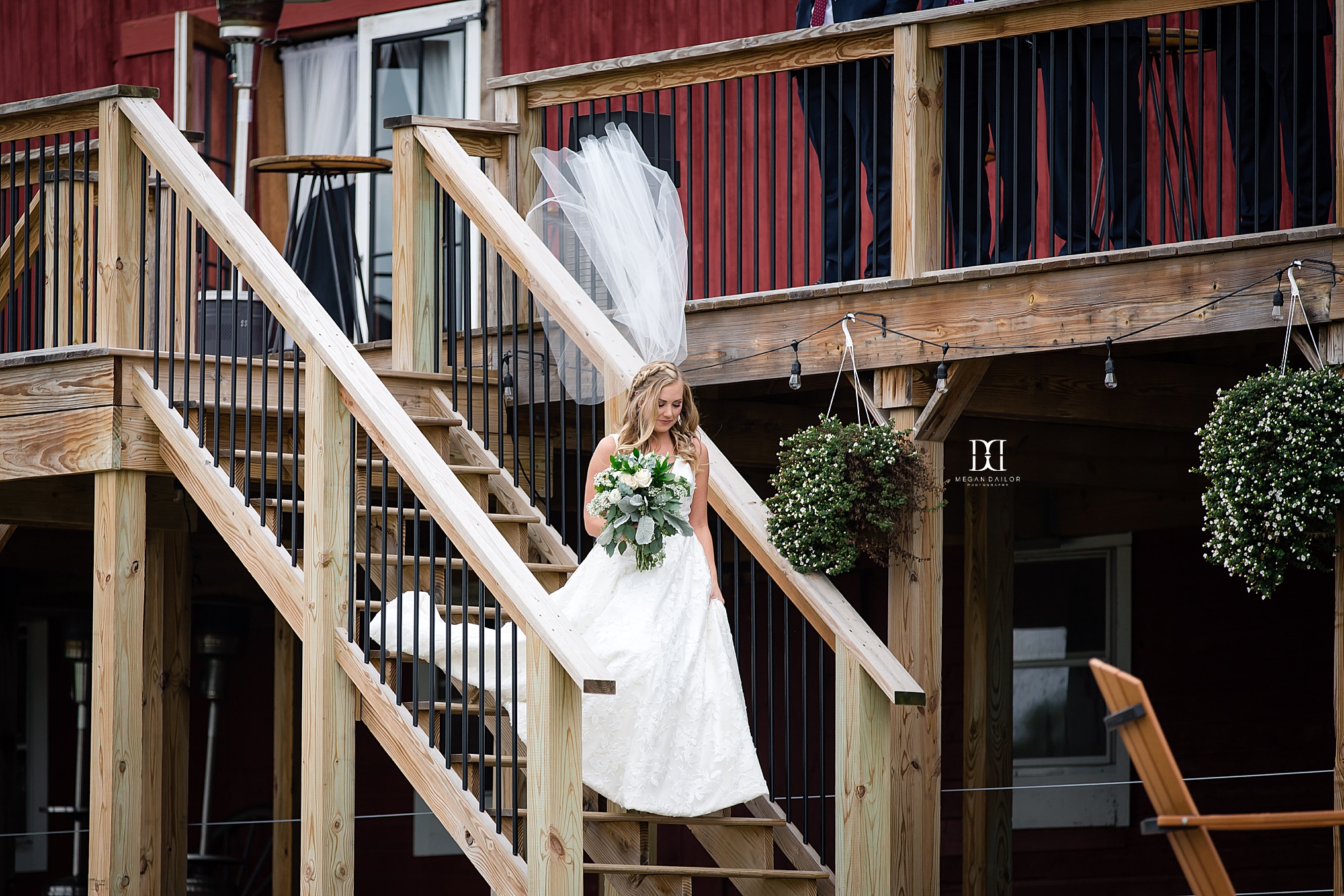 So much love.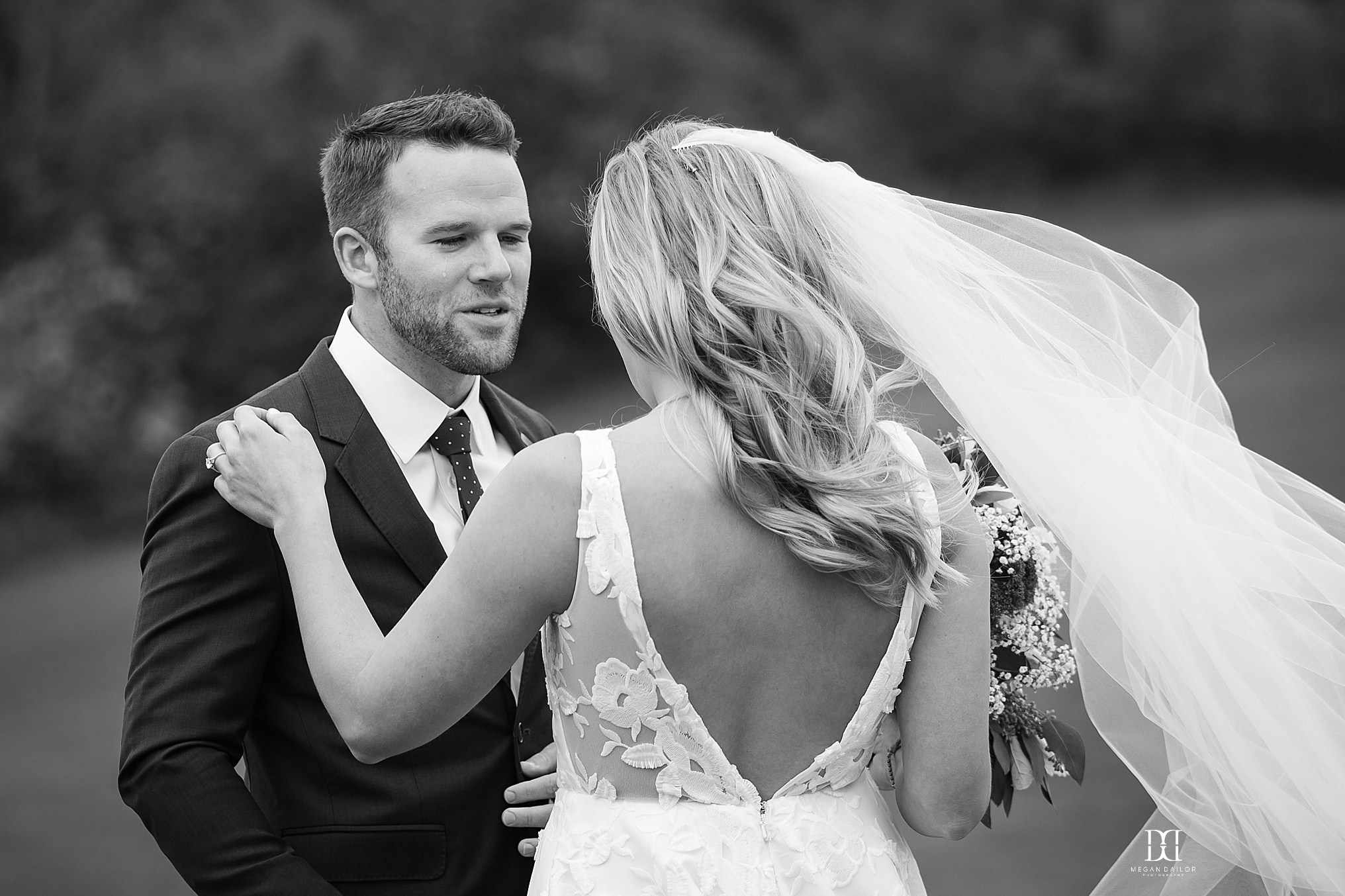 And some laughs. Big feelings.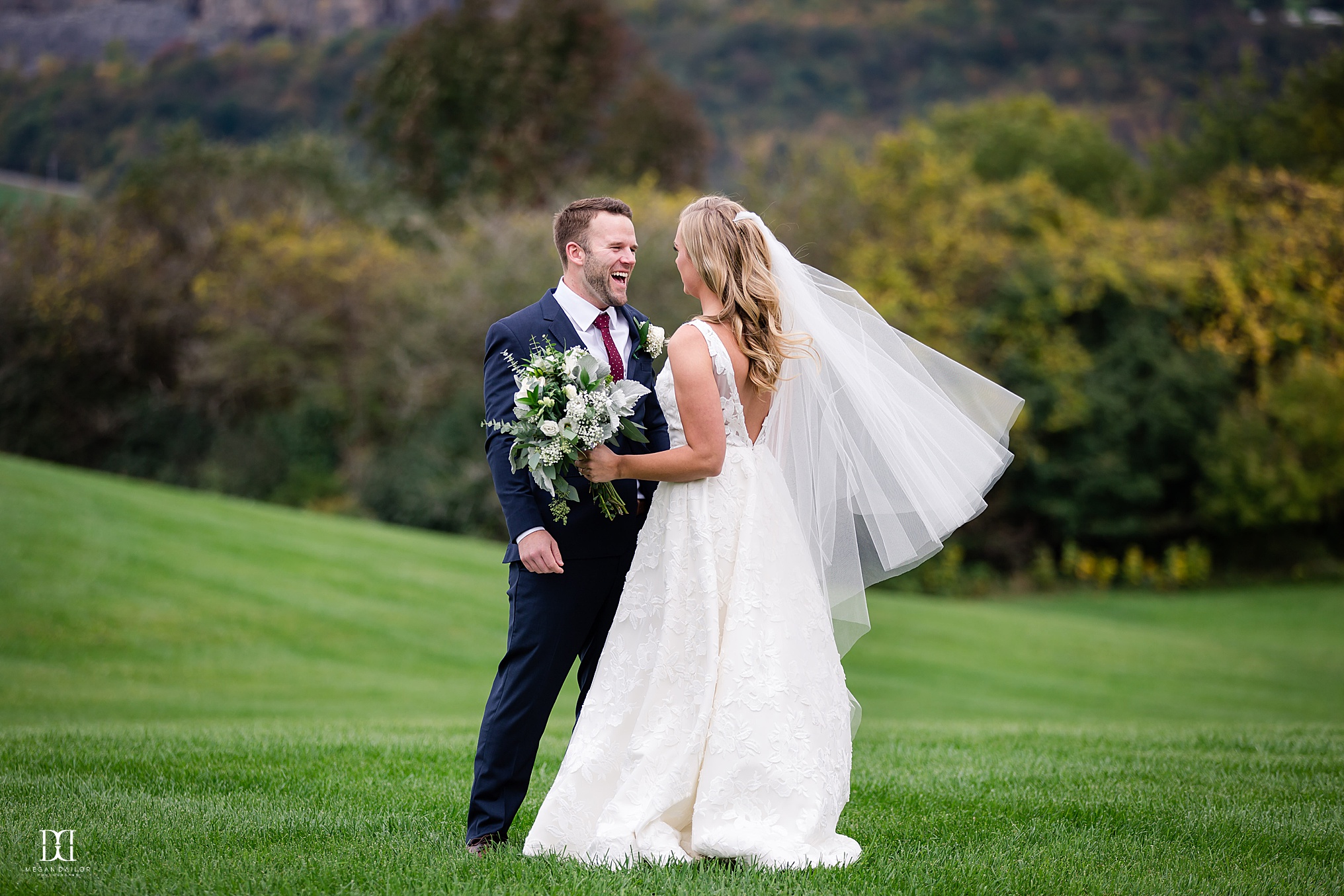 We lucked out because the sun finally popped out a bit and gave us the vibrant colors that really reflect who these joyful people are.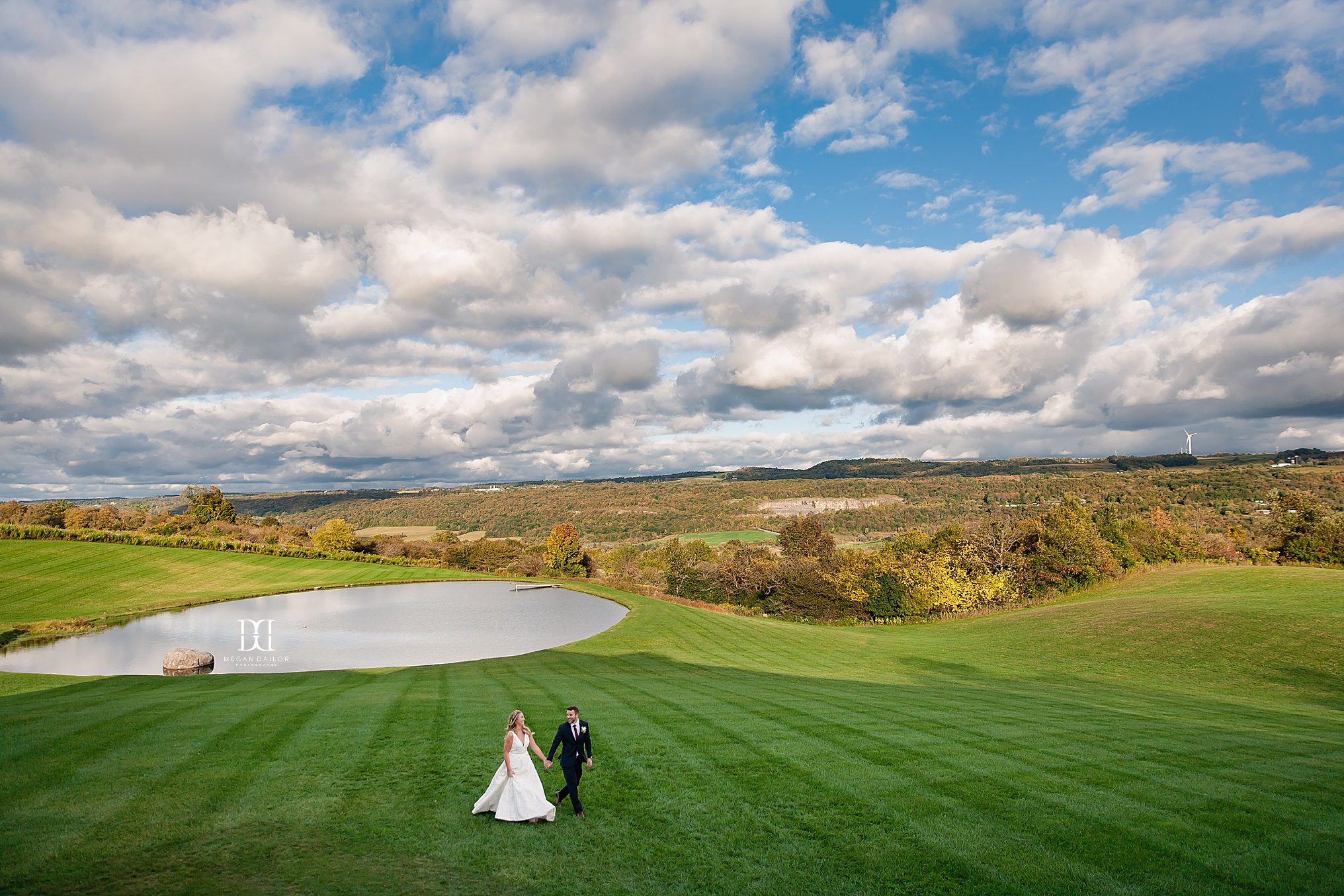 This bride and groom really twinkle, don't they?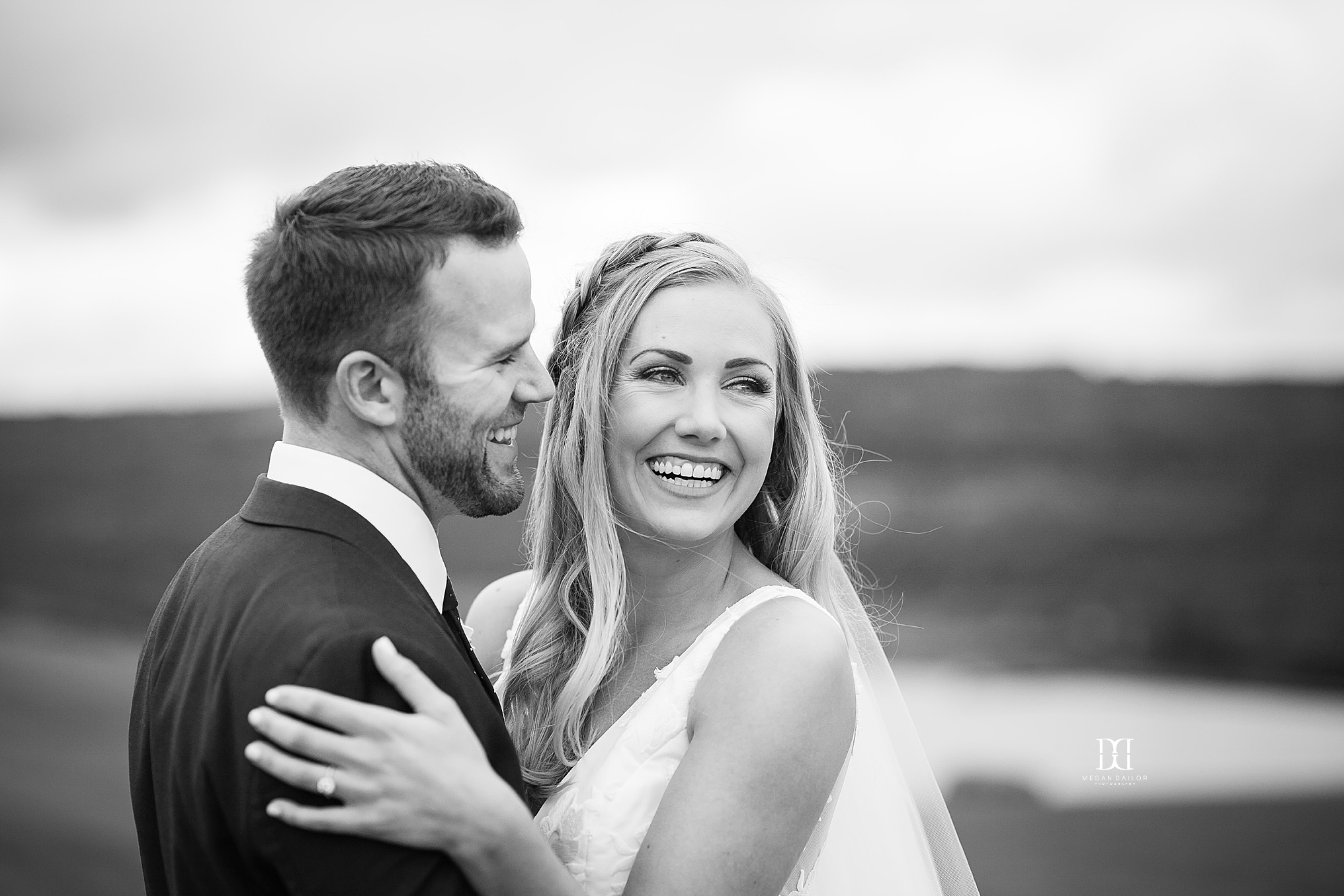 I hope we are all this lucky in love.

Beautiful couple, like cake toppers!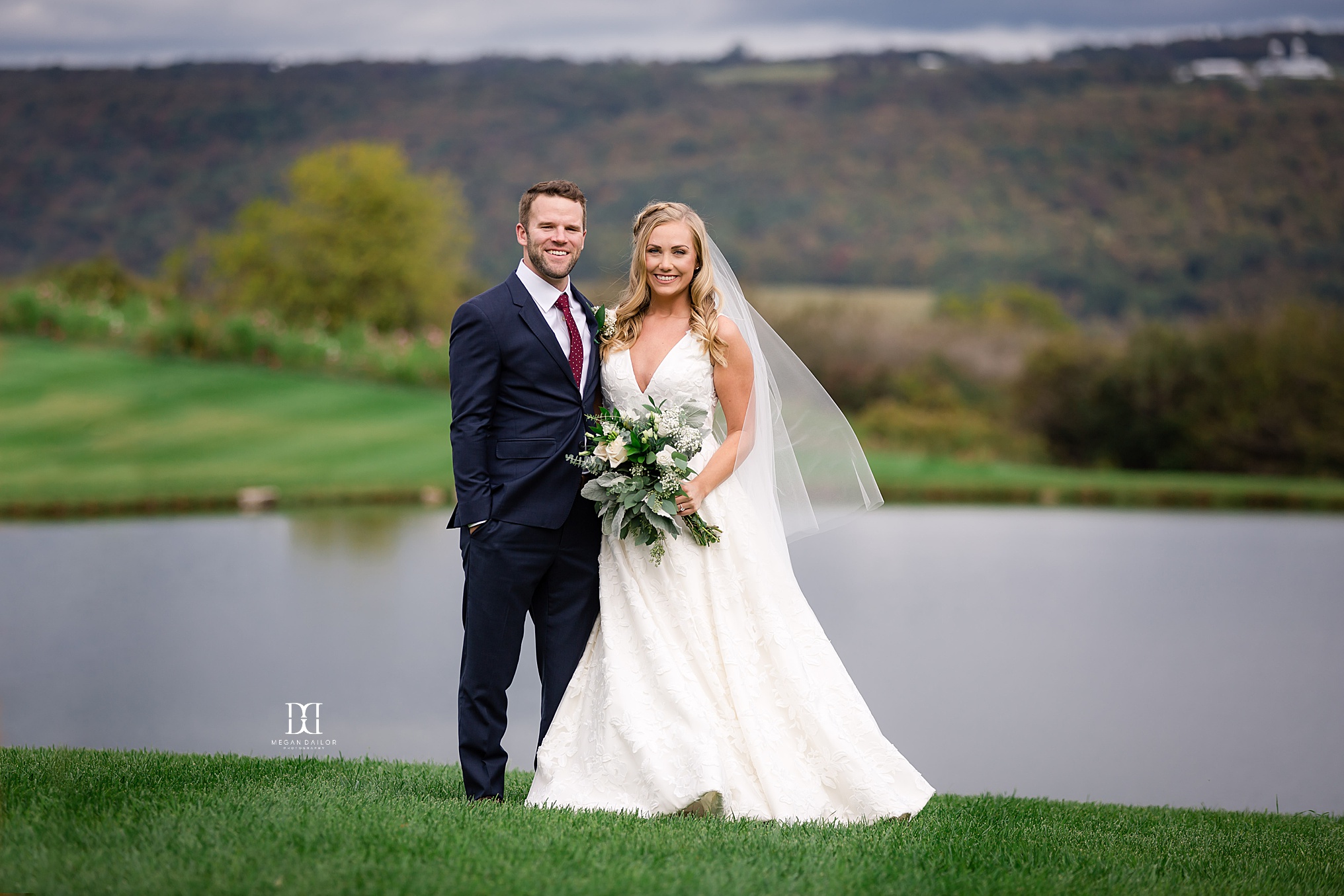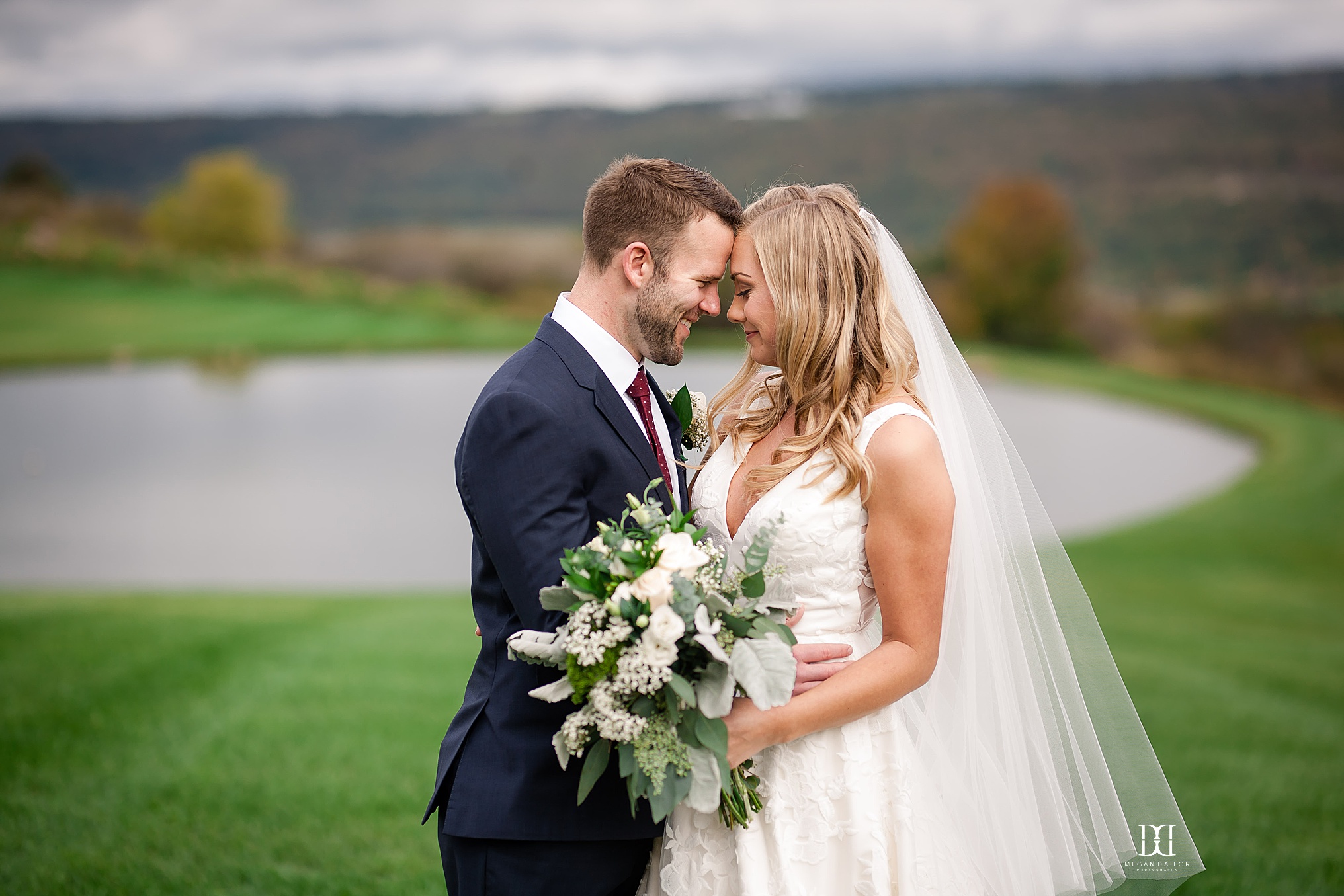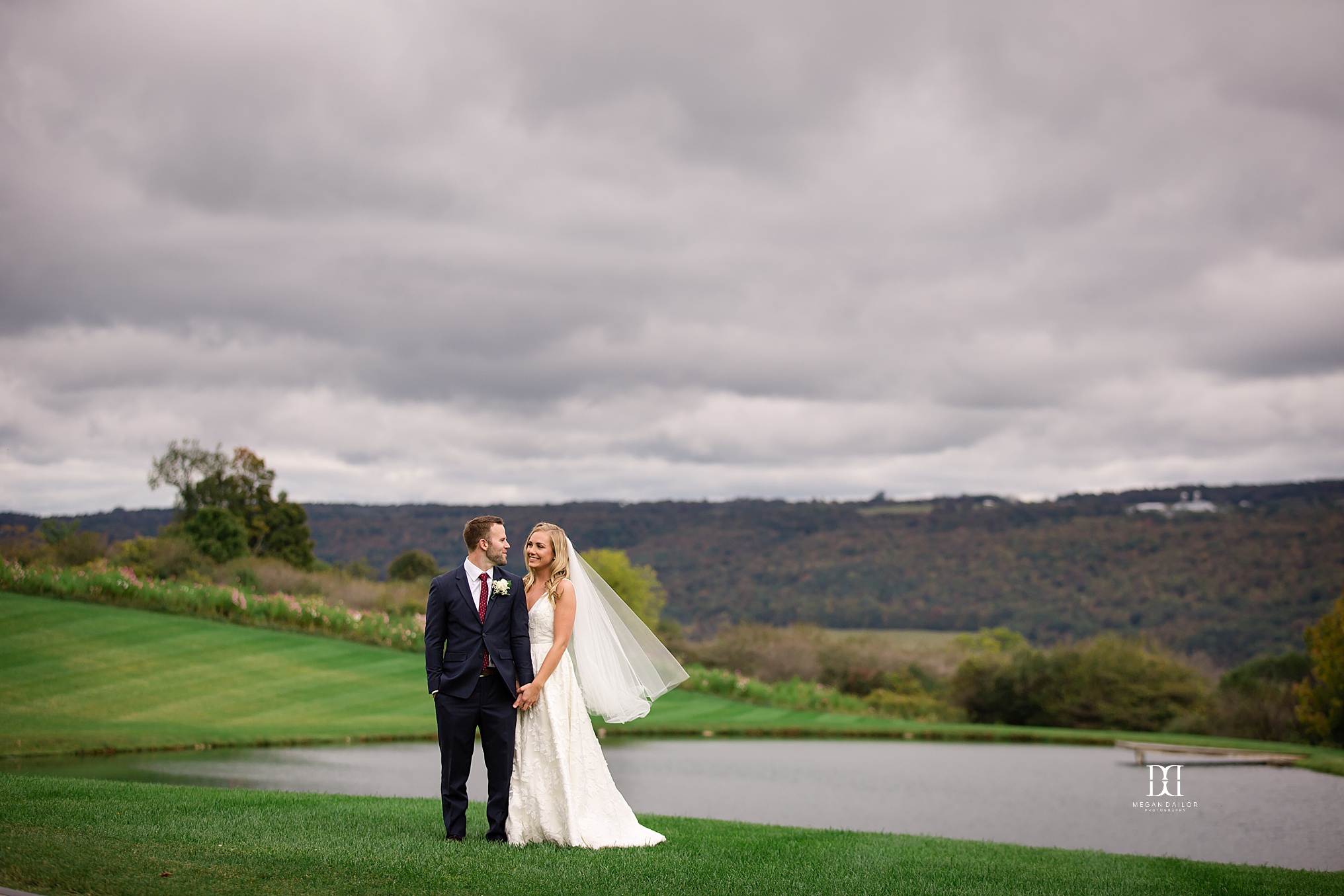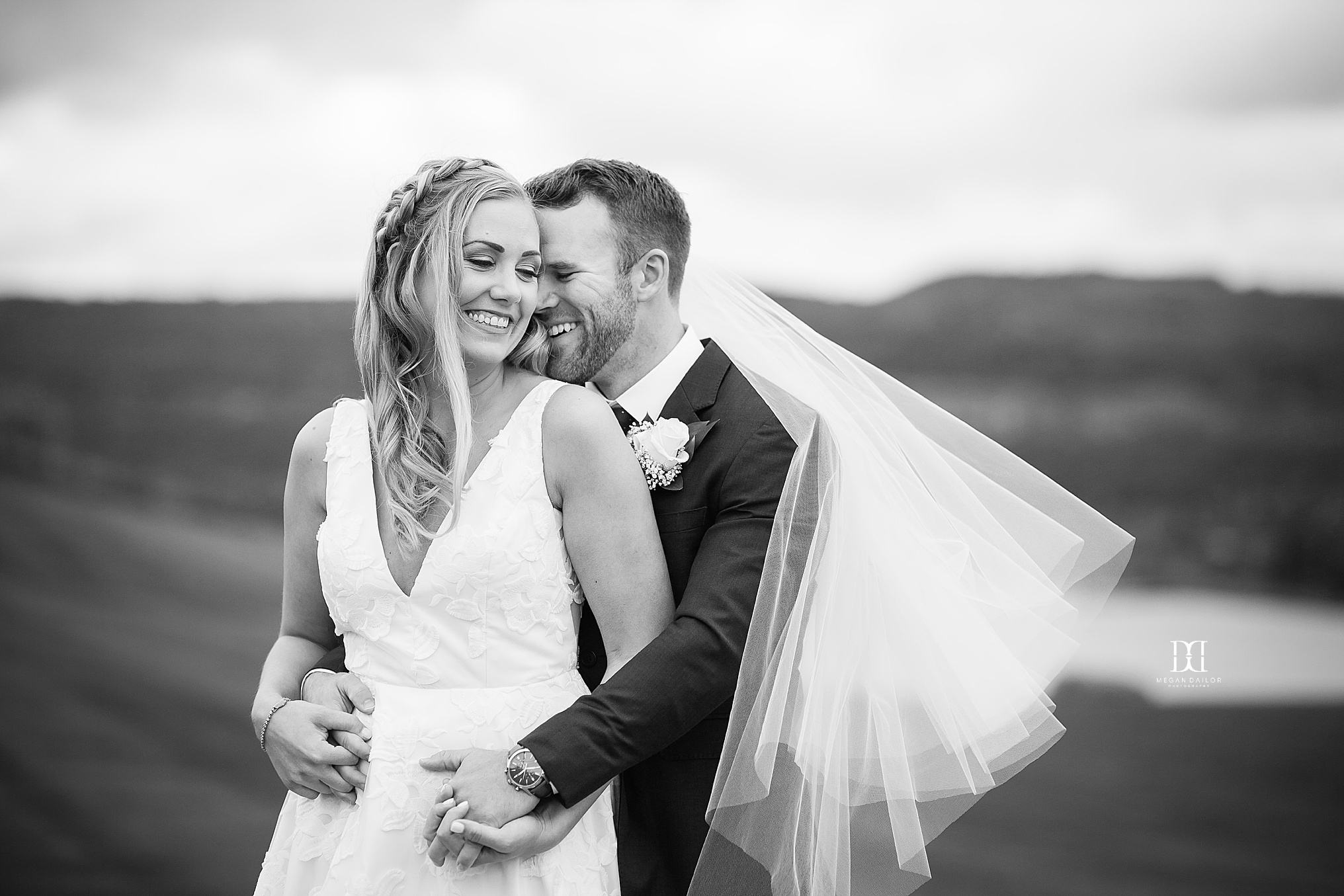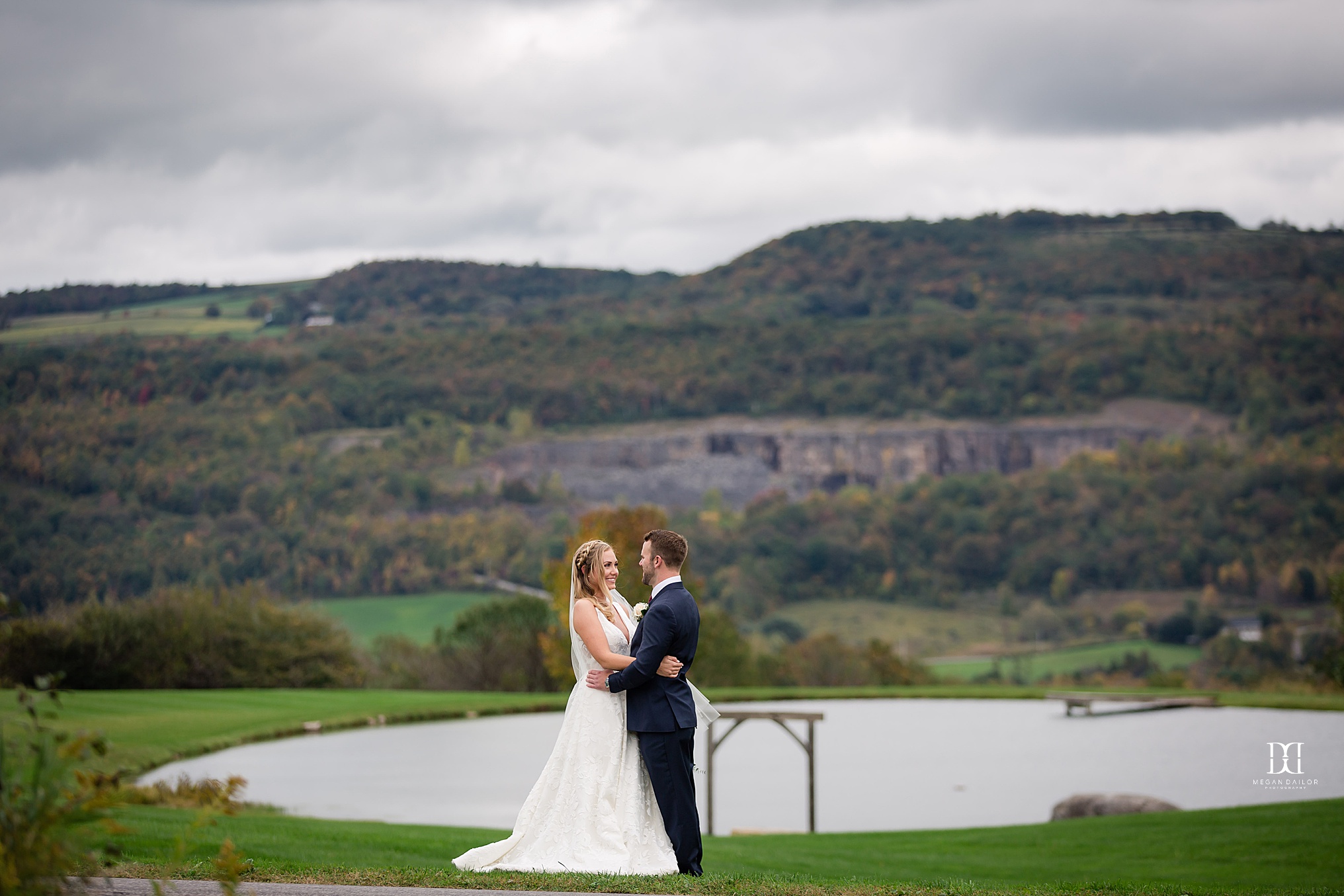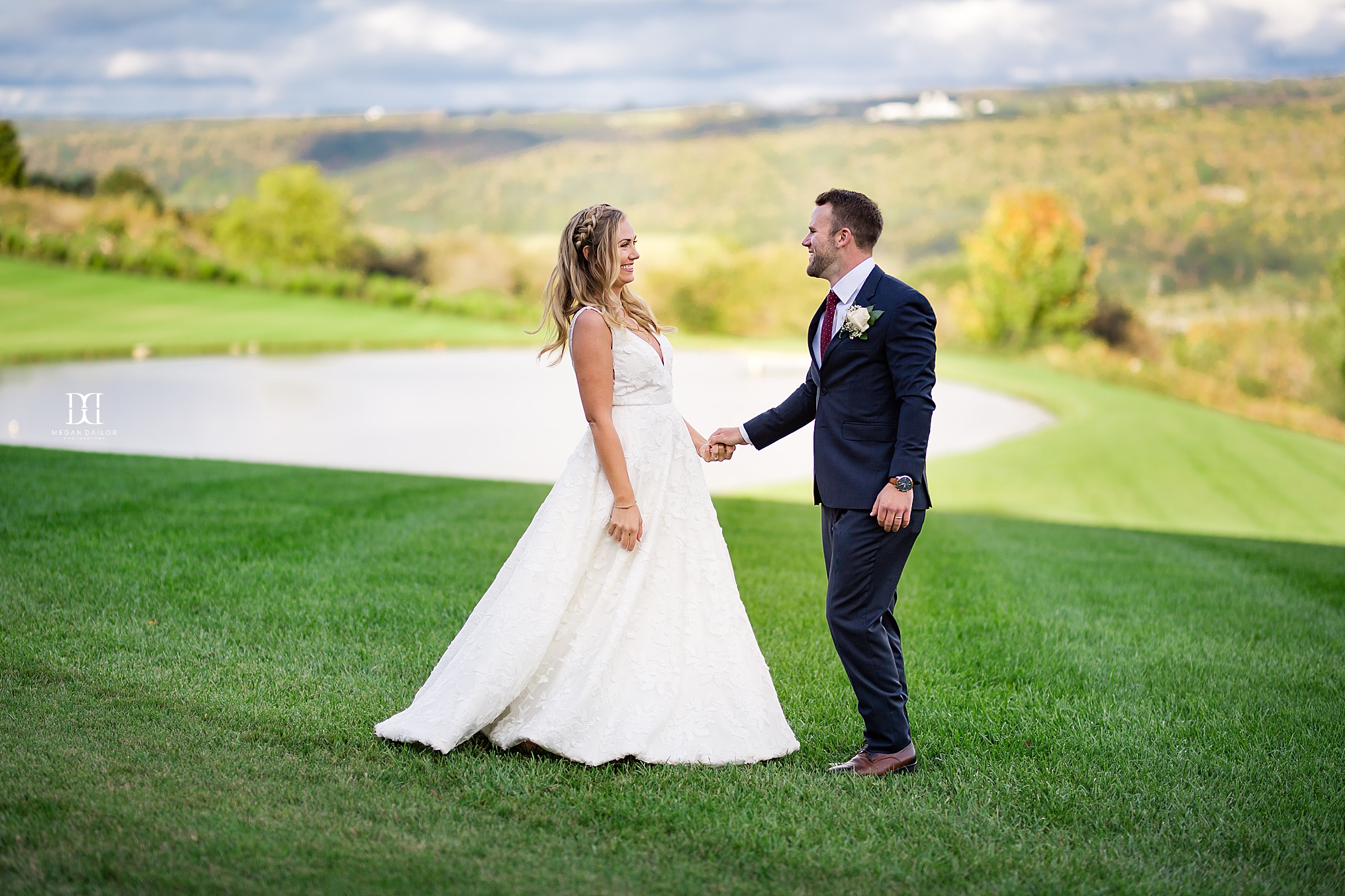 Best friends to bridesmaids! Loving these merlot bridesmaid dresses, the girls looked gorgeous!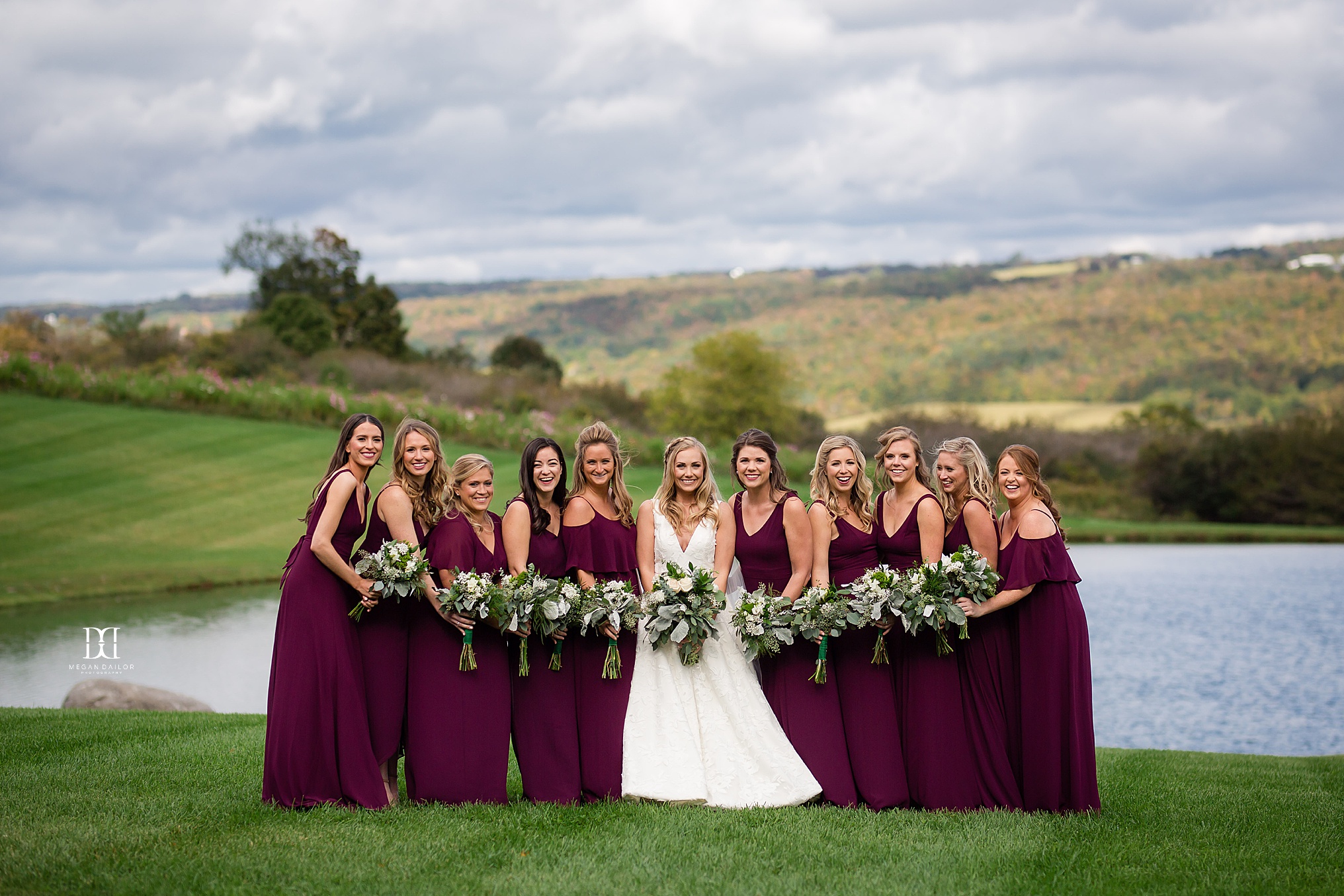 Groomsmen looking dapper.

The guys were pumped to show off their fake laughing skills. When the moment arrived, the sun broke through the clouds because this wondrous talent must be illuminated by the heavens.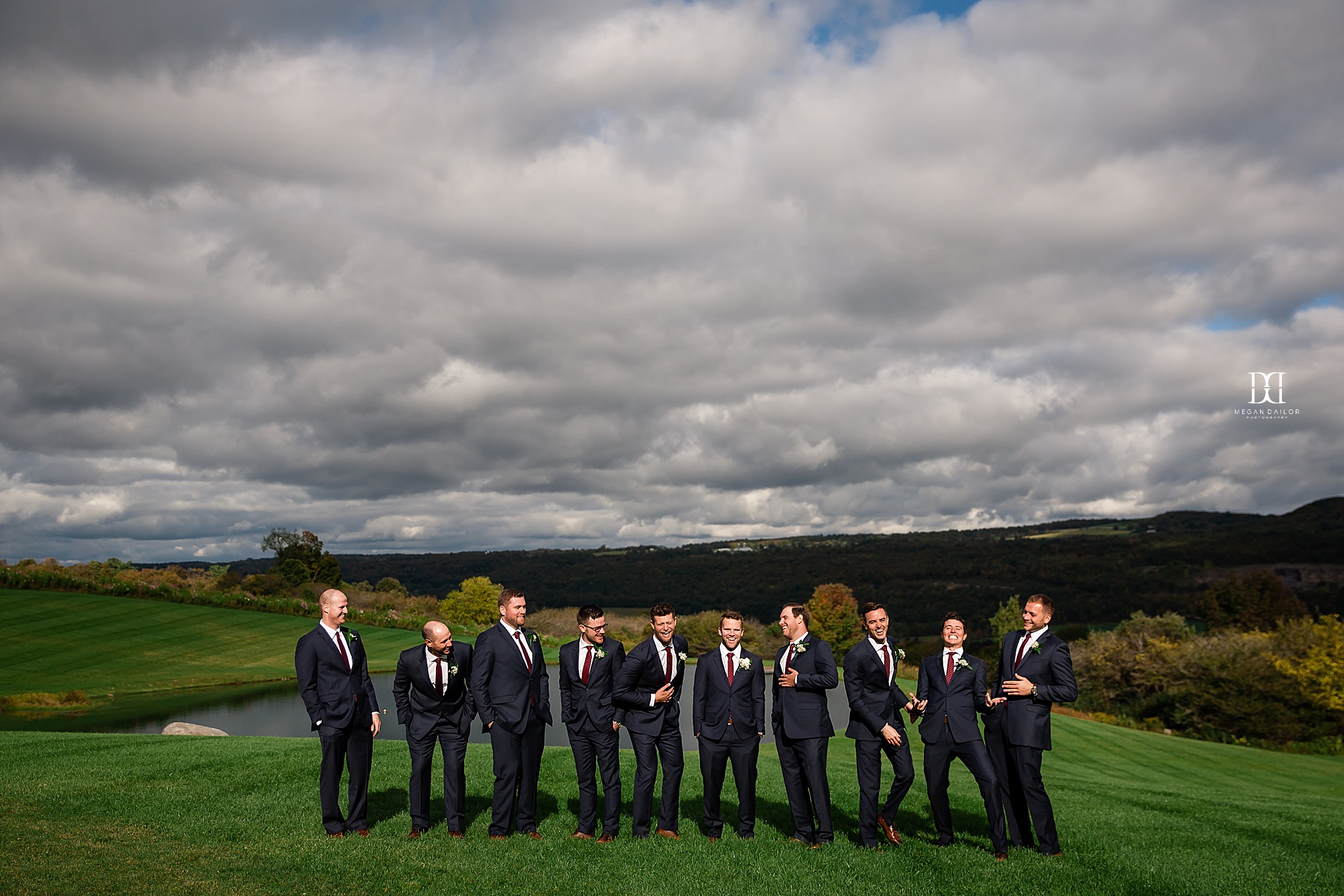 This wedding party had so much fun together! I love working with people who have such a great vibe because it just makes the day that much better.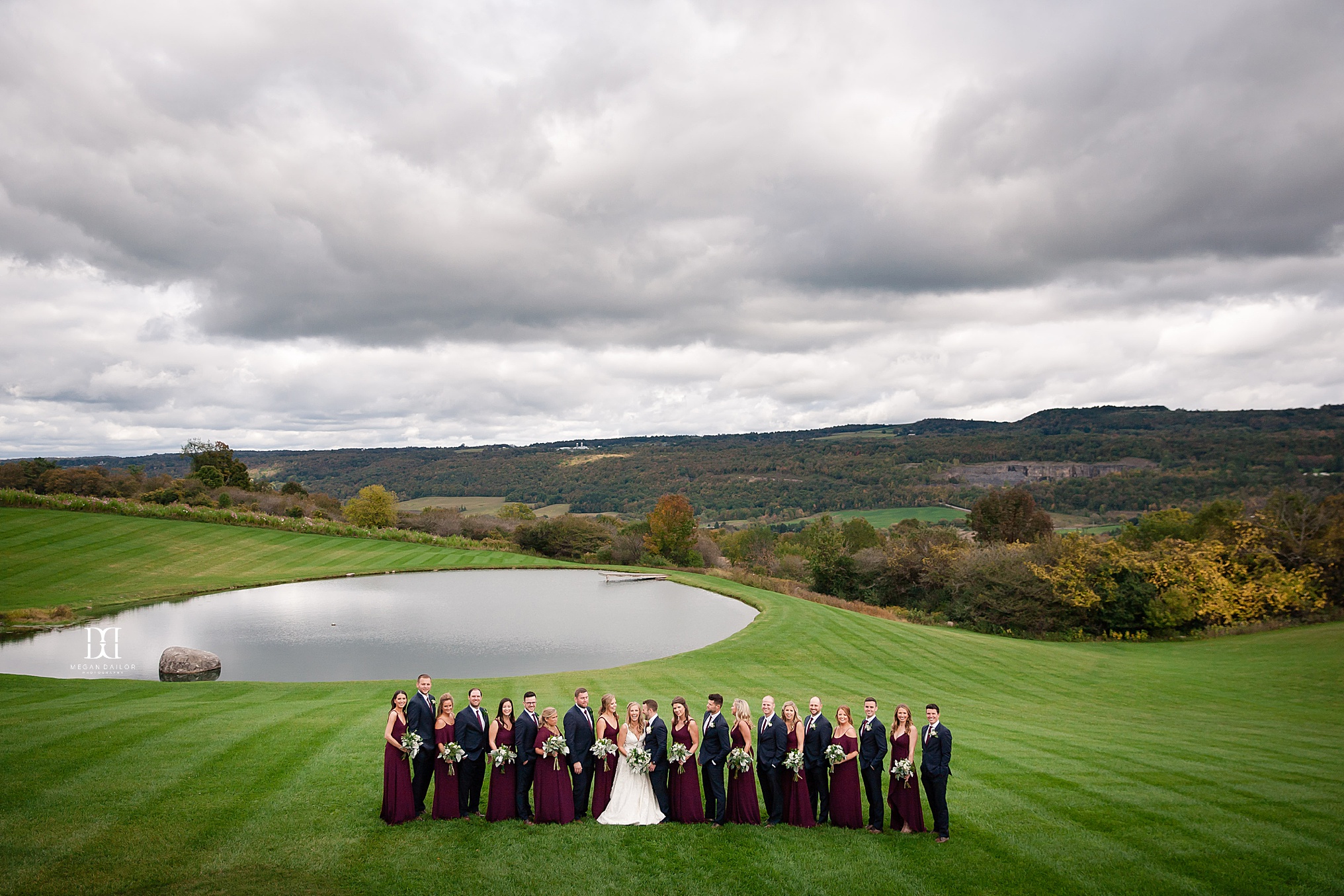 ATTRACTIVE.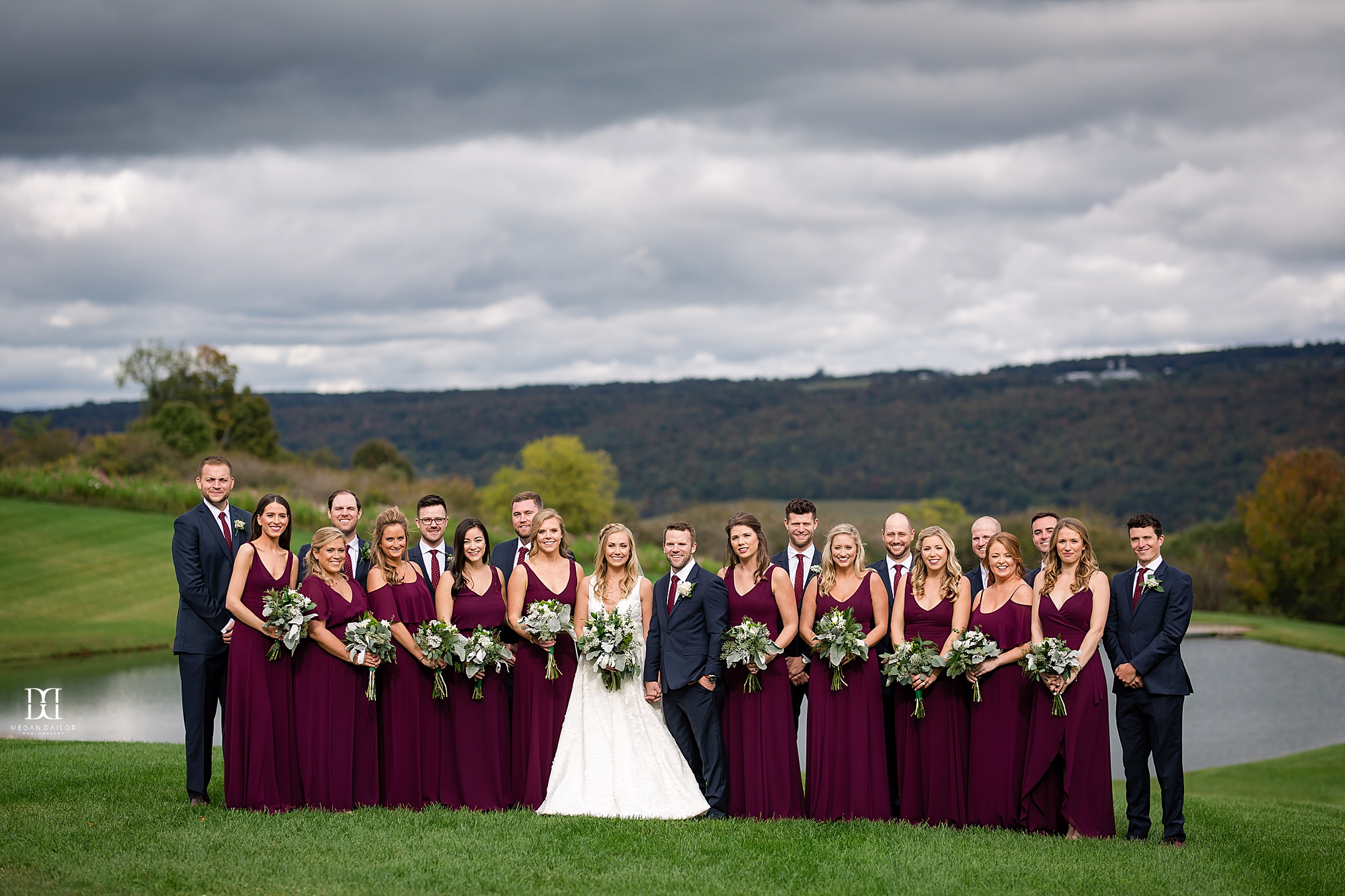 It is impossible to tell if these smiles are because I make it super fun or because they were going in from the cold. No way to ever know.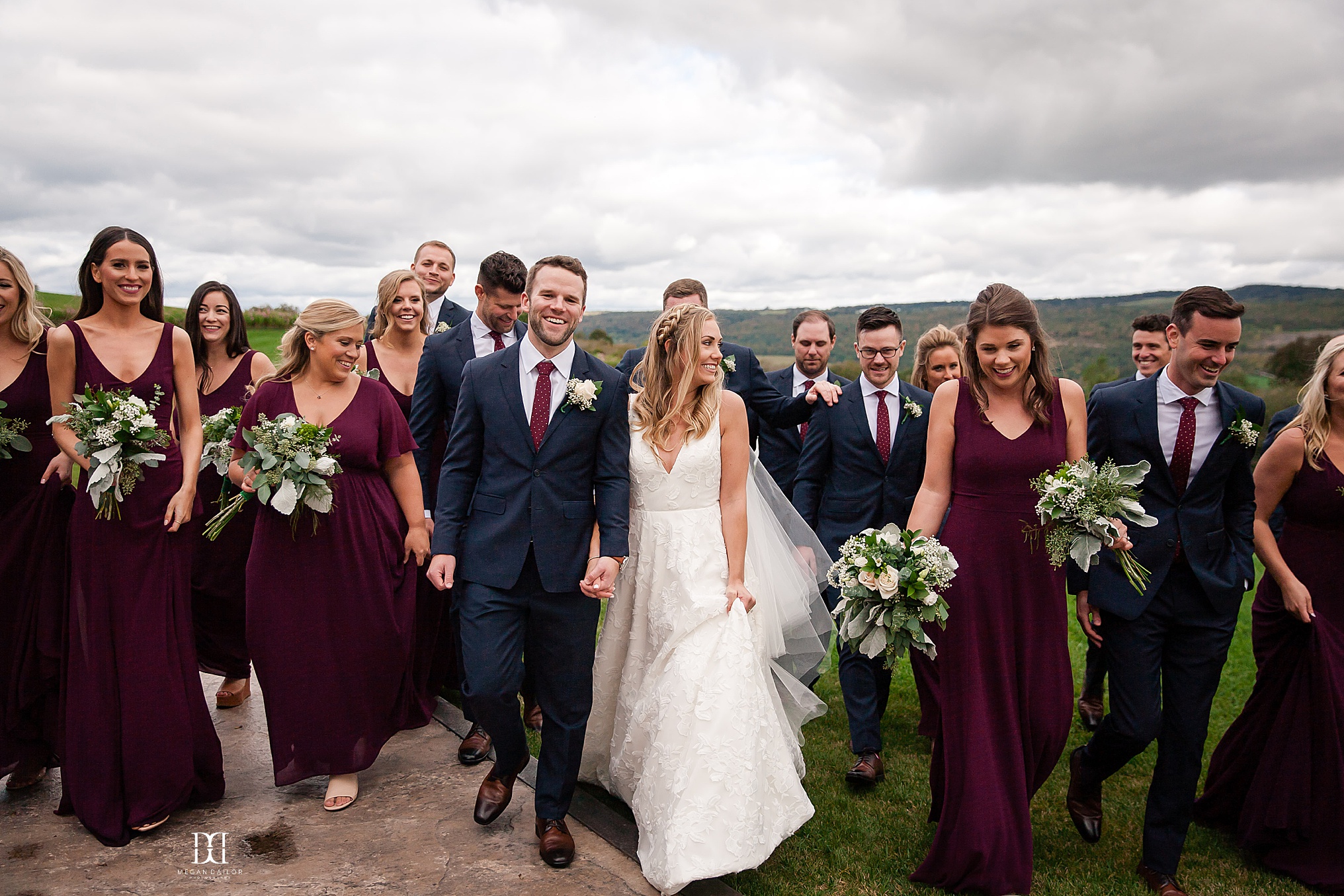 Off to their Best View Barn wedding ceremony!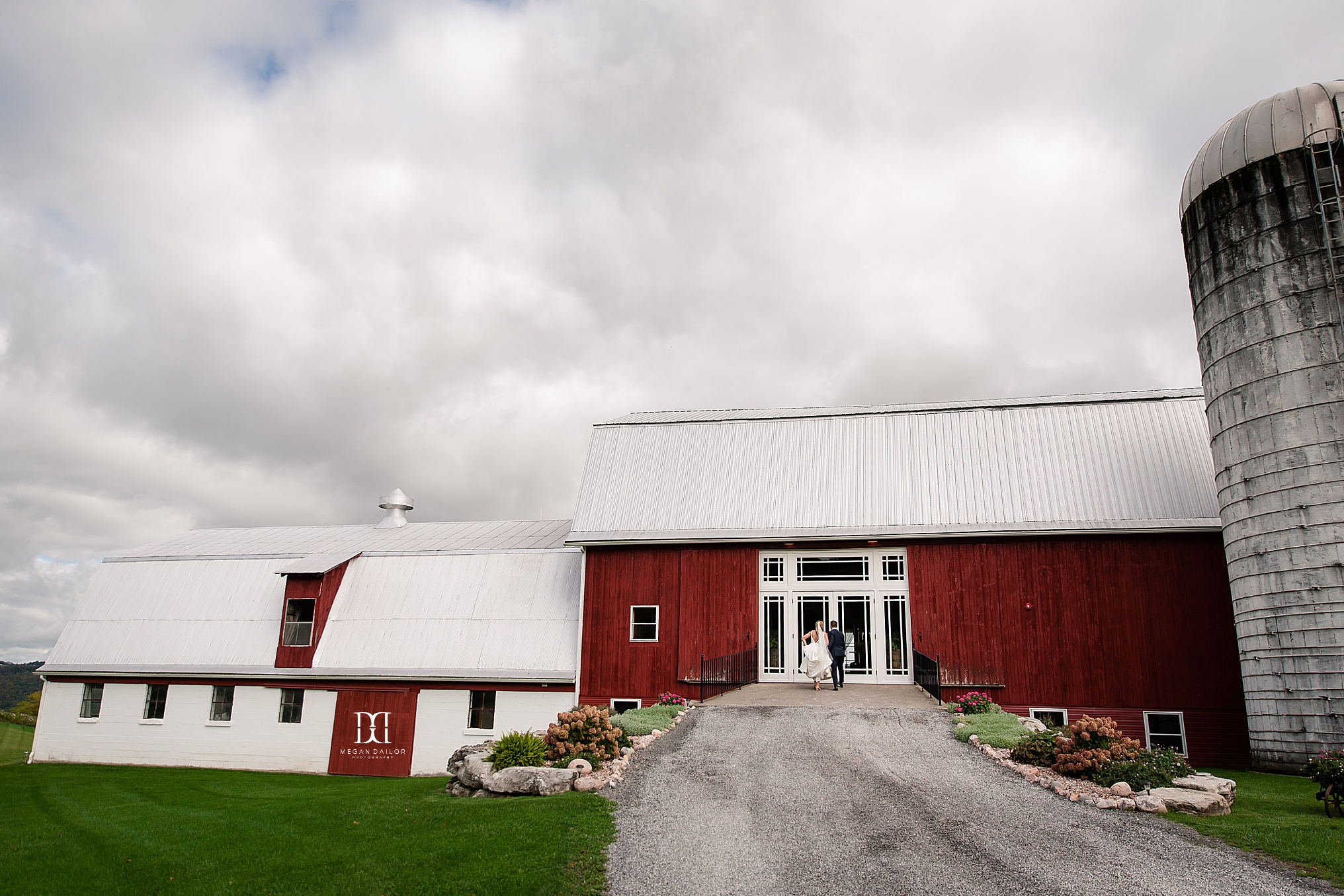 Kevin and Jenna wear their hearts on their sleeves so get ready to cry along with these images.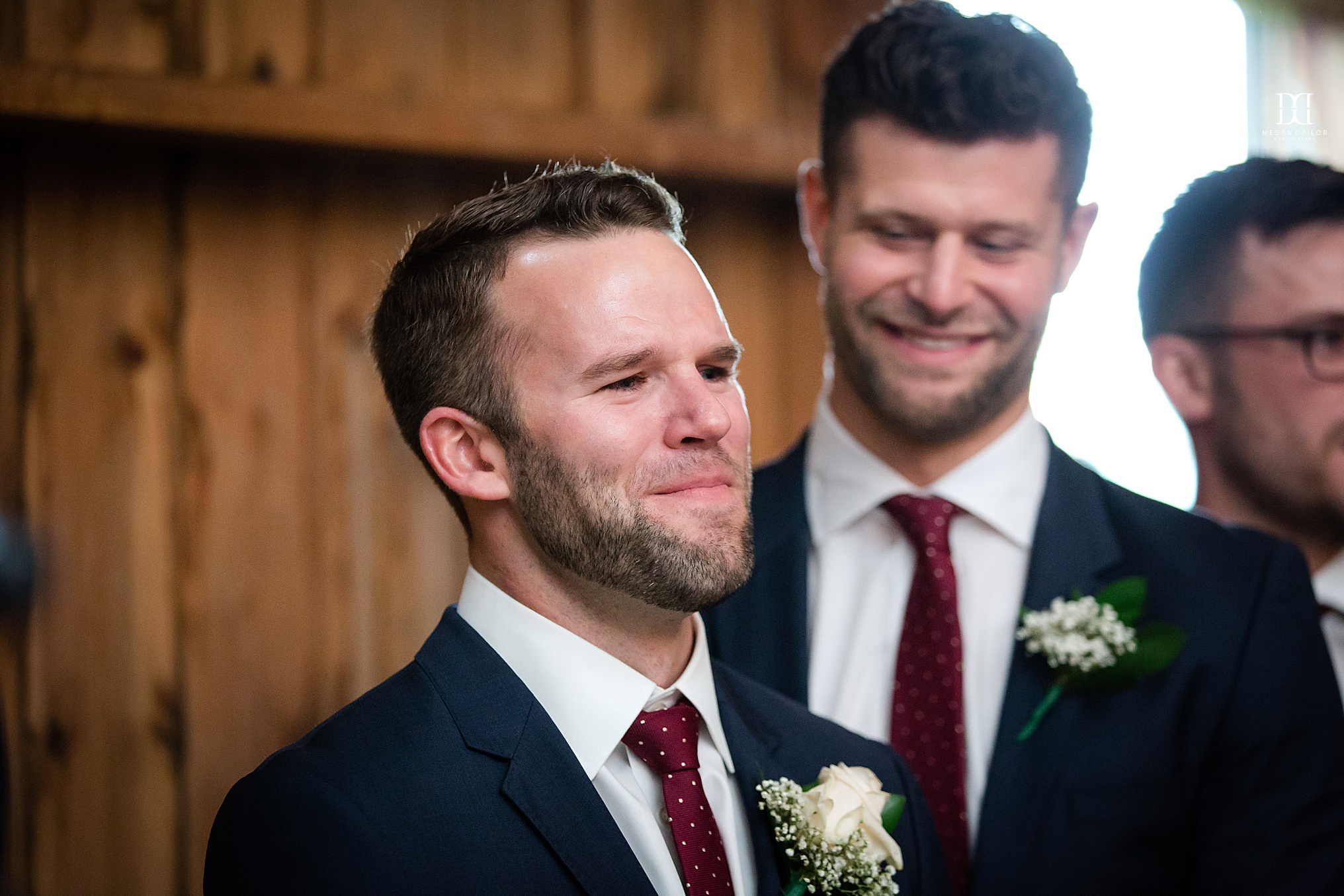 It is so easy to picture Jenna giving this look to her dad as a little kid... daddy's girl, looking at her hero.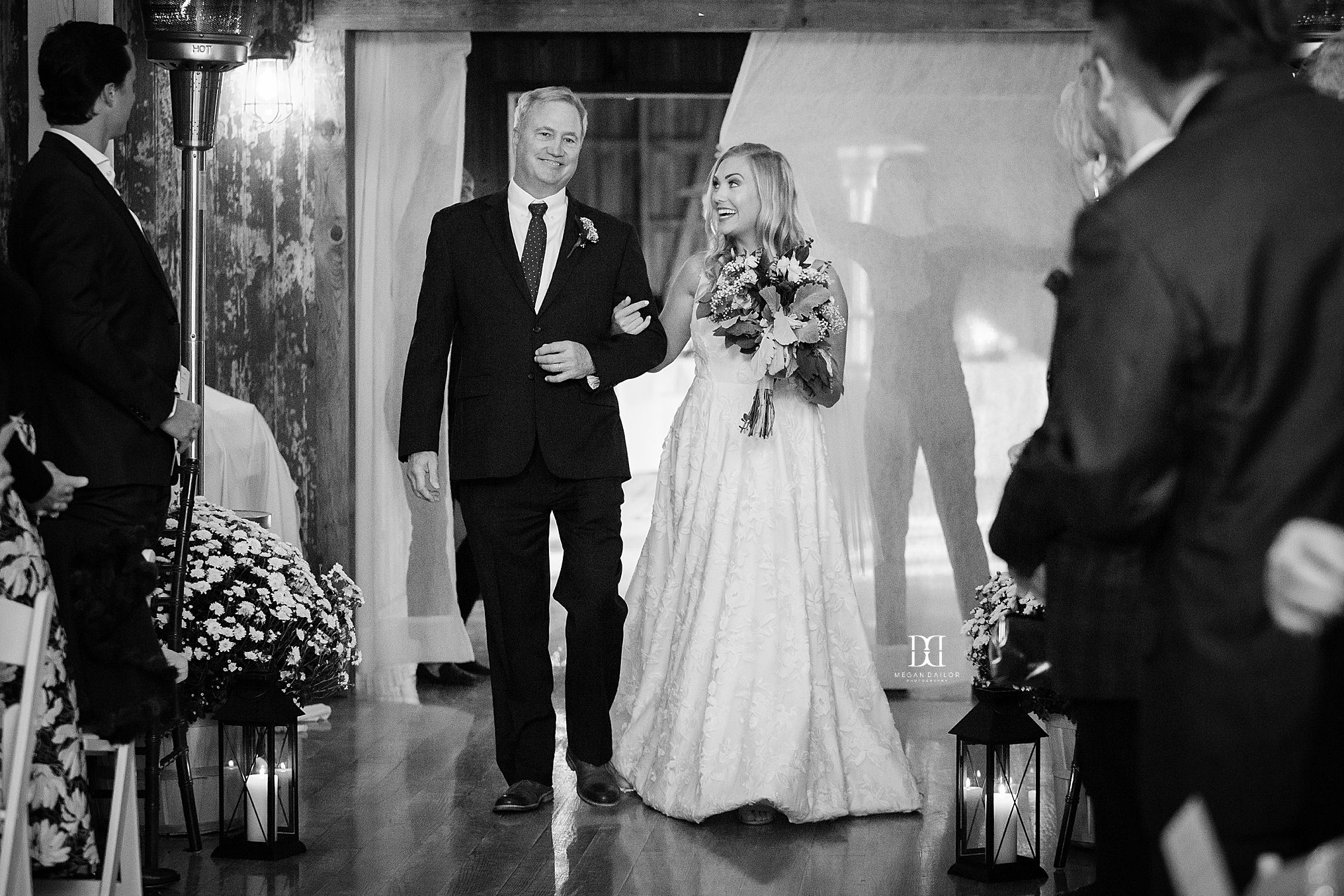 Making eye contact with mom... that expression and the tears.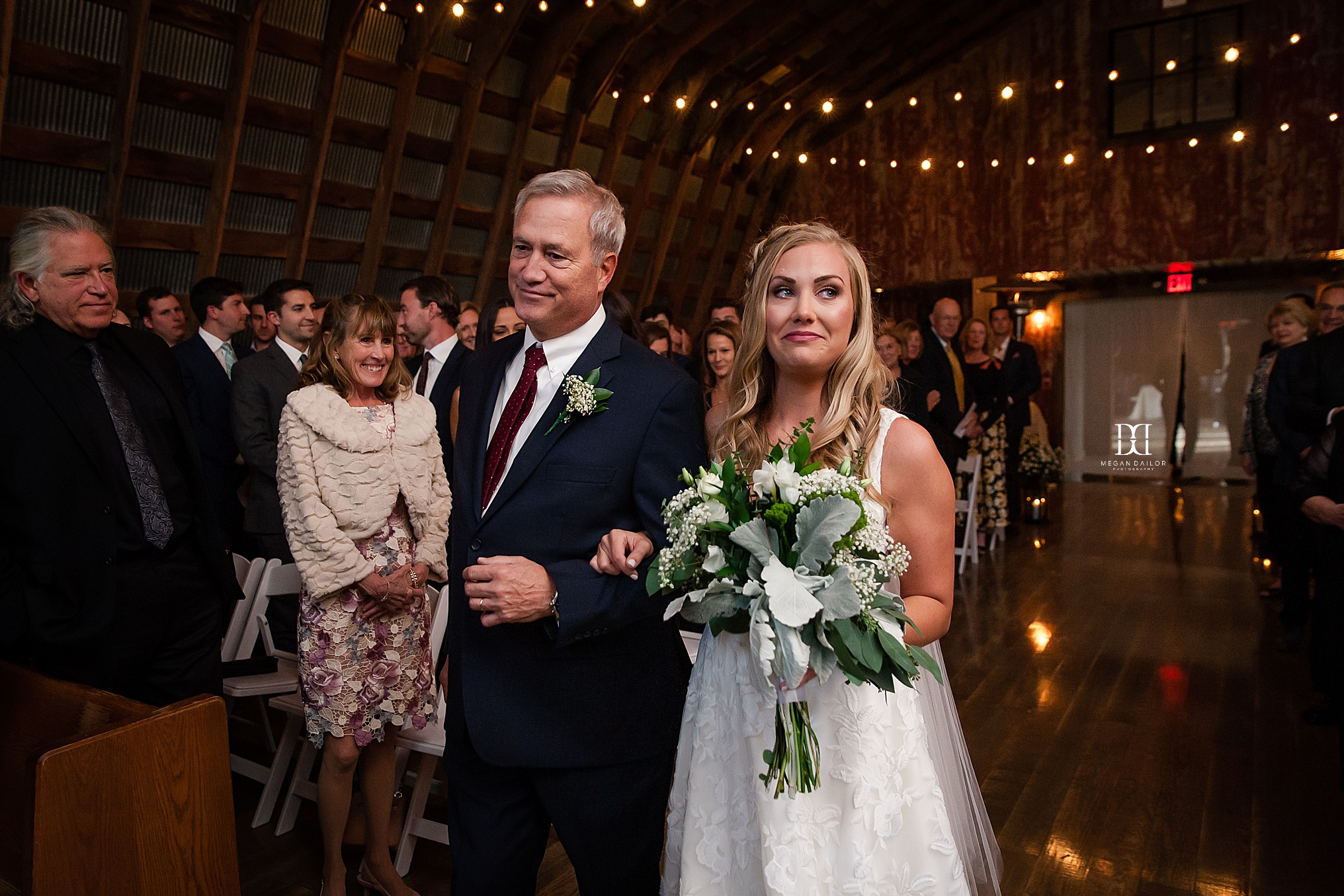 And wiping a tear from her soon to be husband. Such a meaningful ceremony.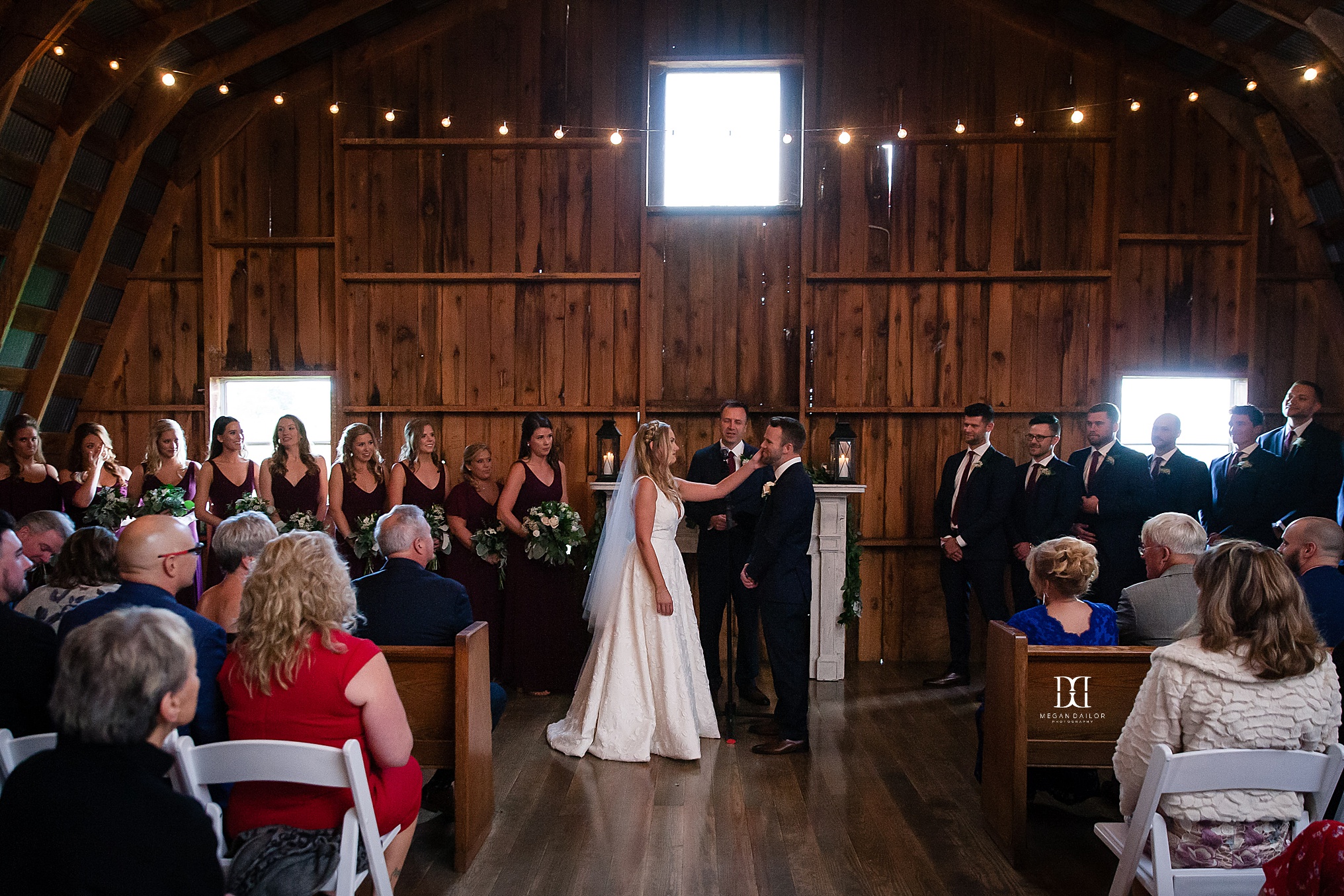 Both sets of parents came up for a blessing. The absolute delight on Jenna's face, it's so sweet!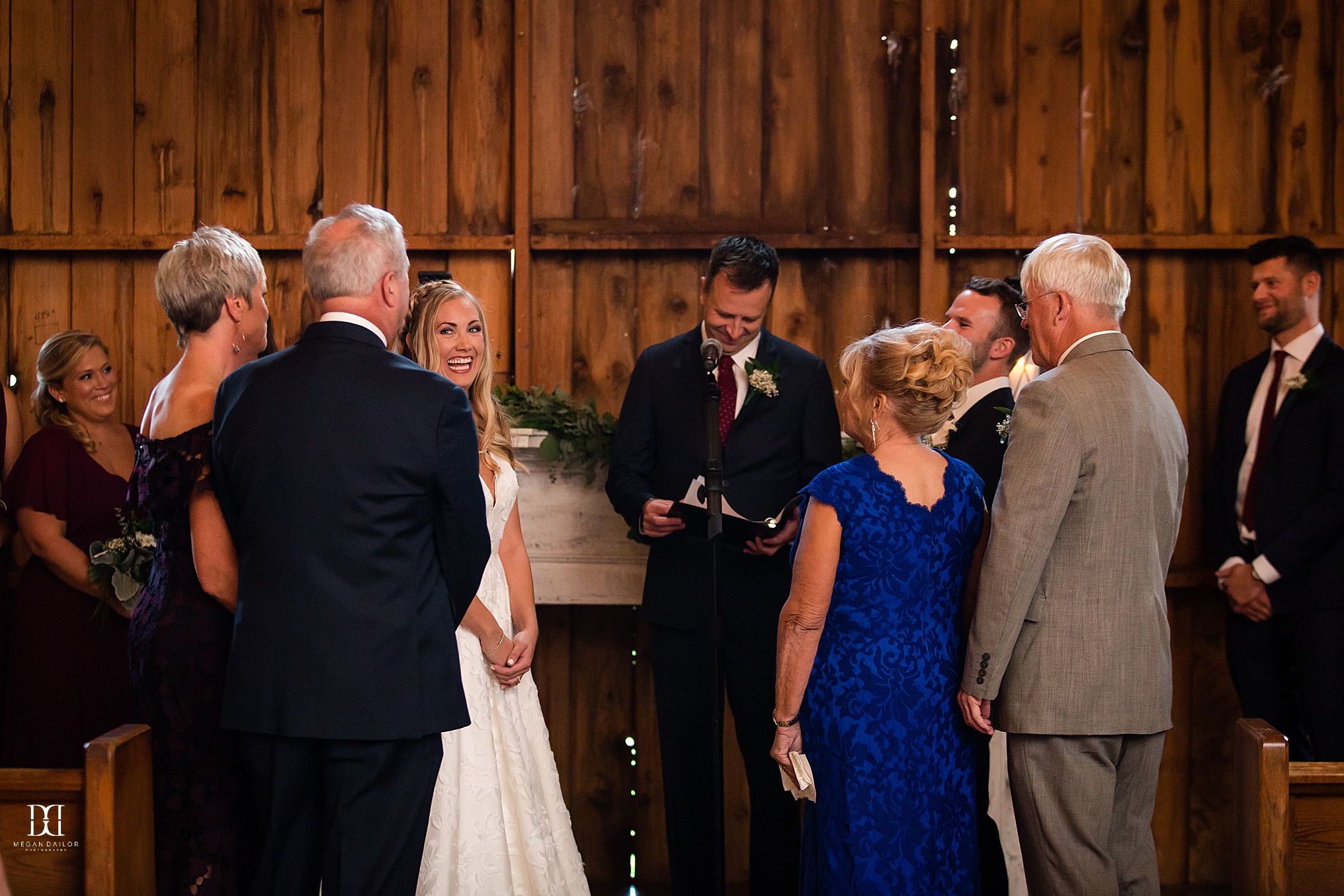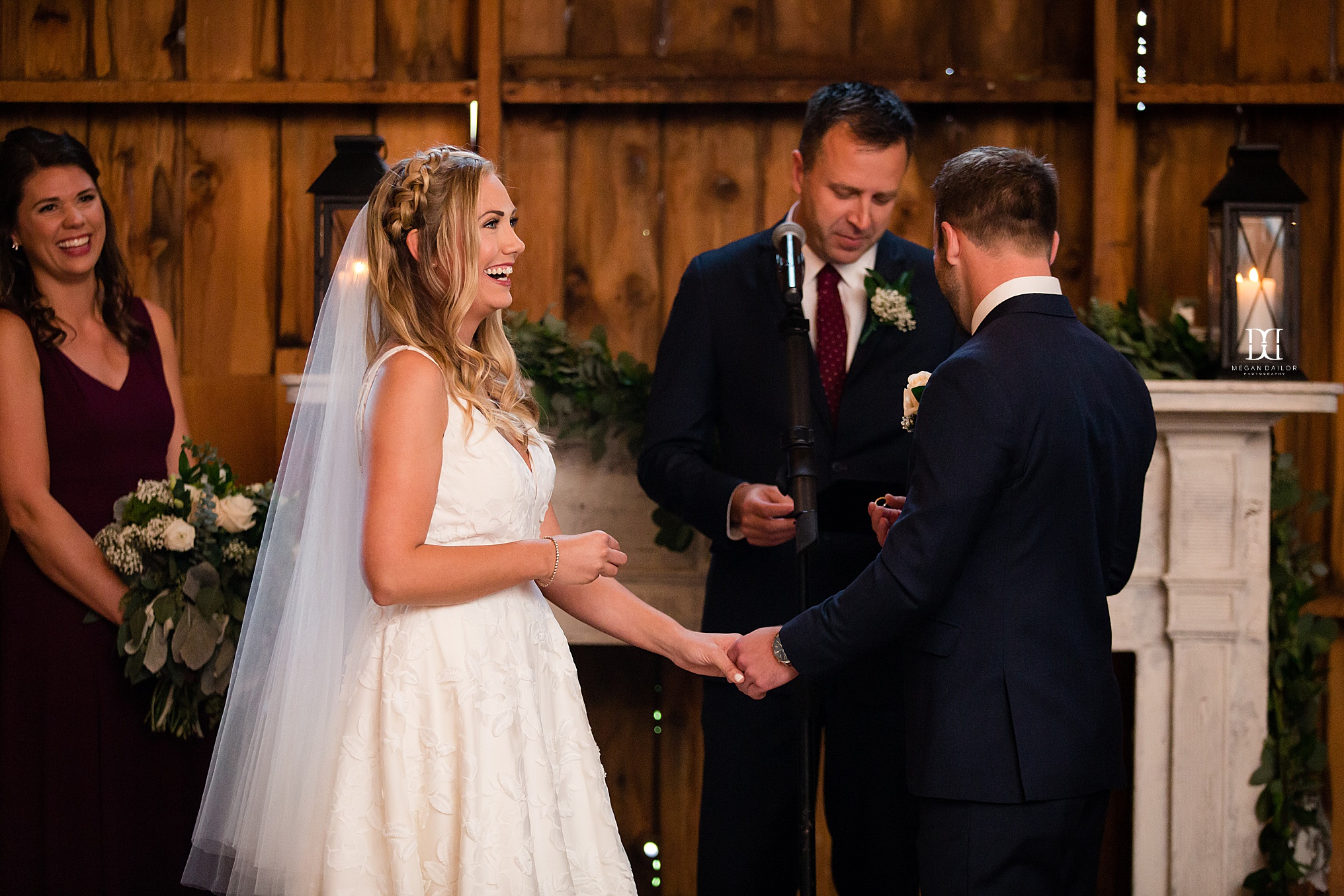 YESSS!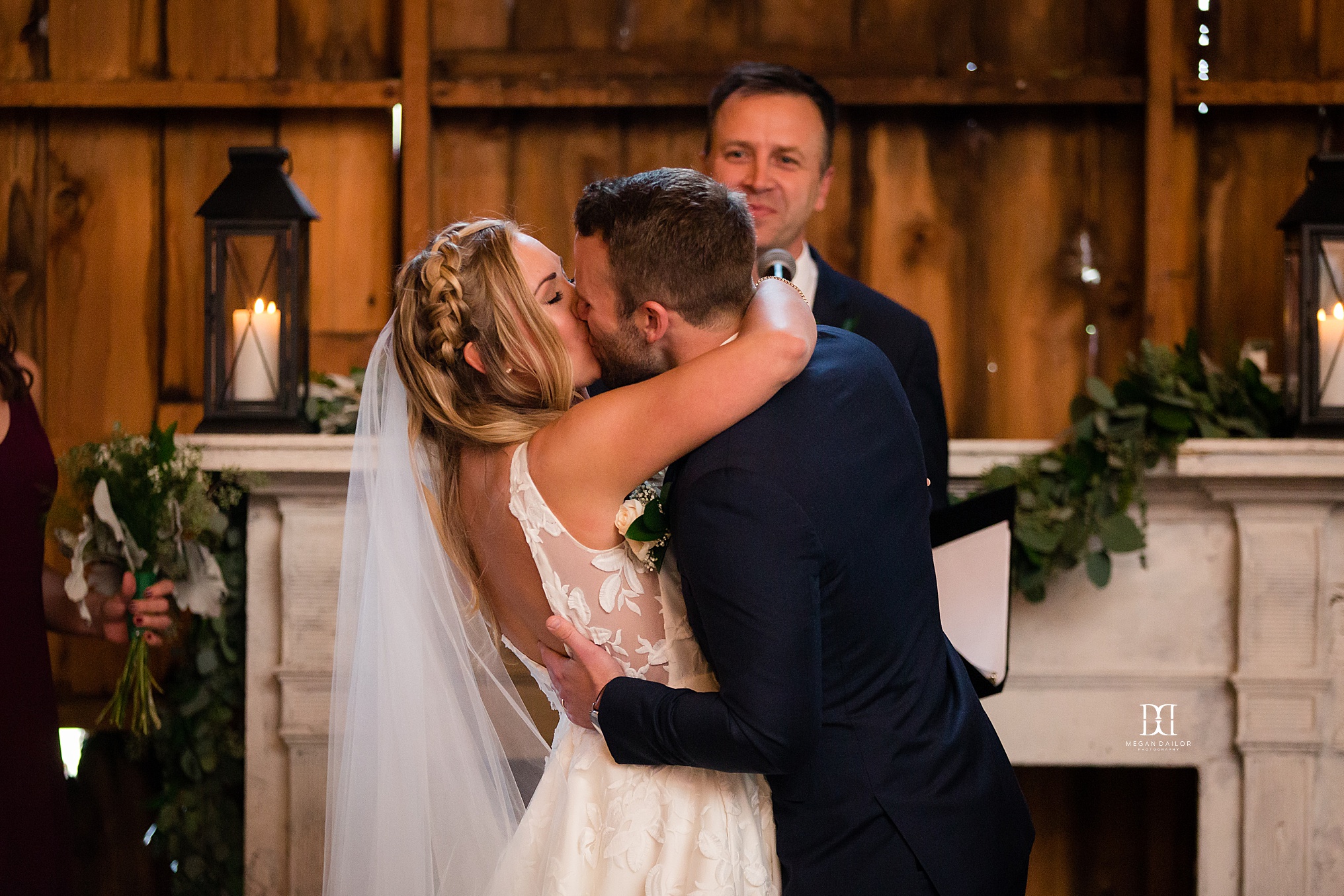 One first kiss just wasn't enough.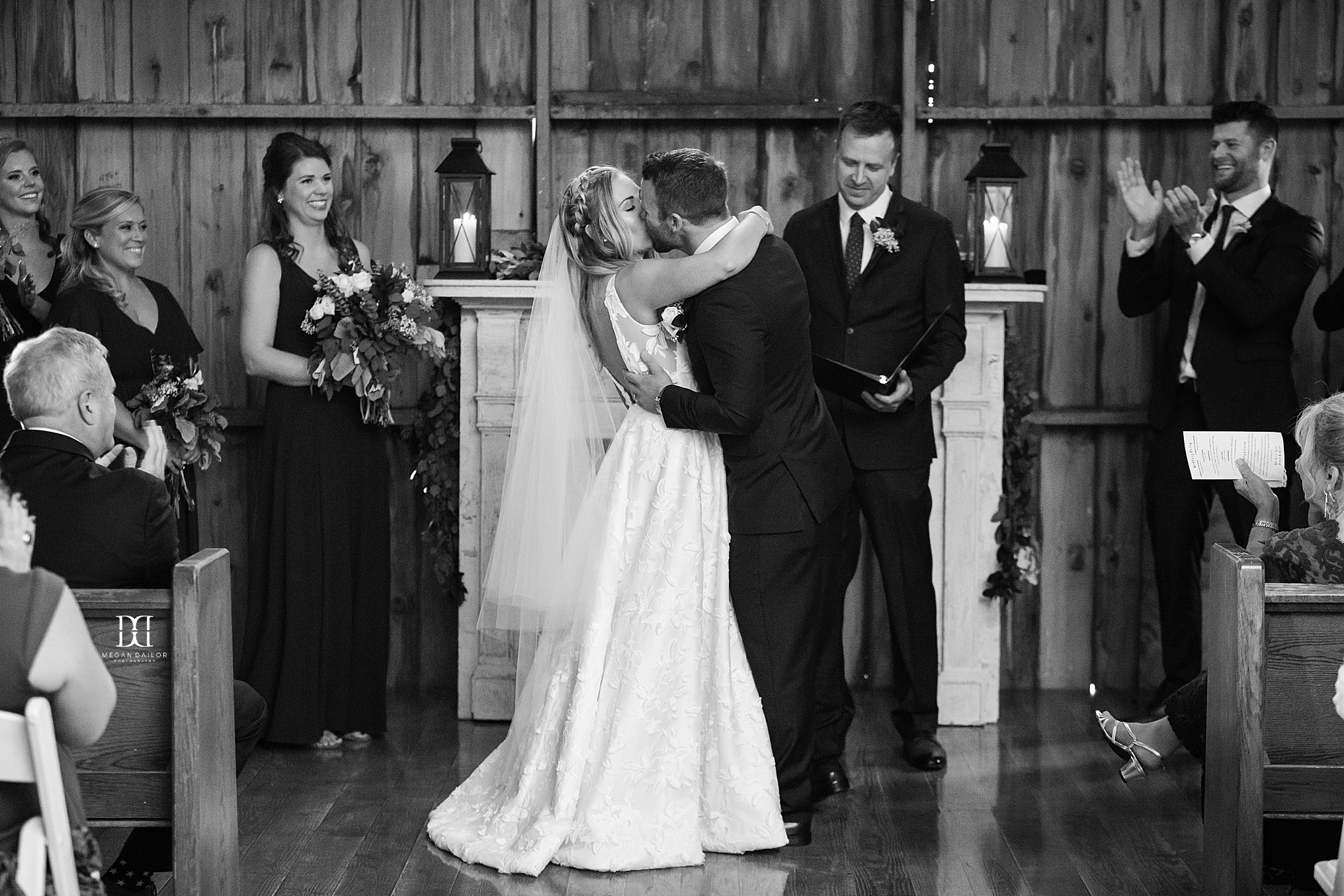 The new Mr & Mrs!

Best View Barn looking stunning inside and out!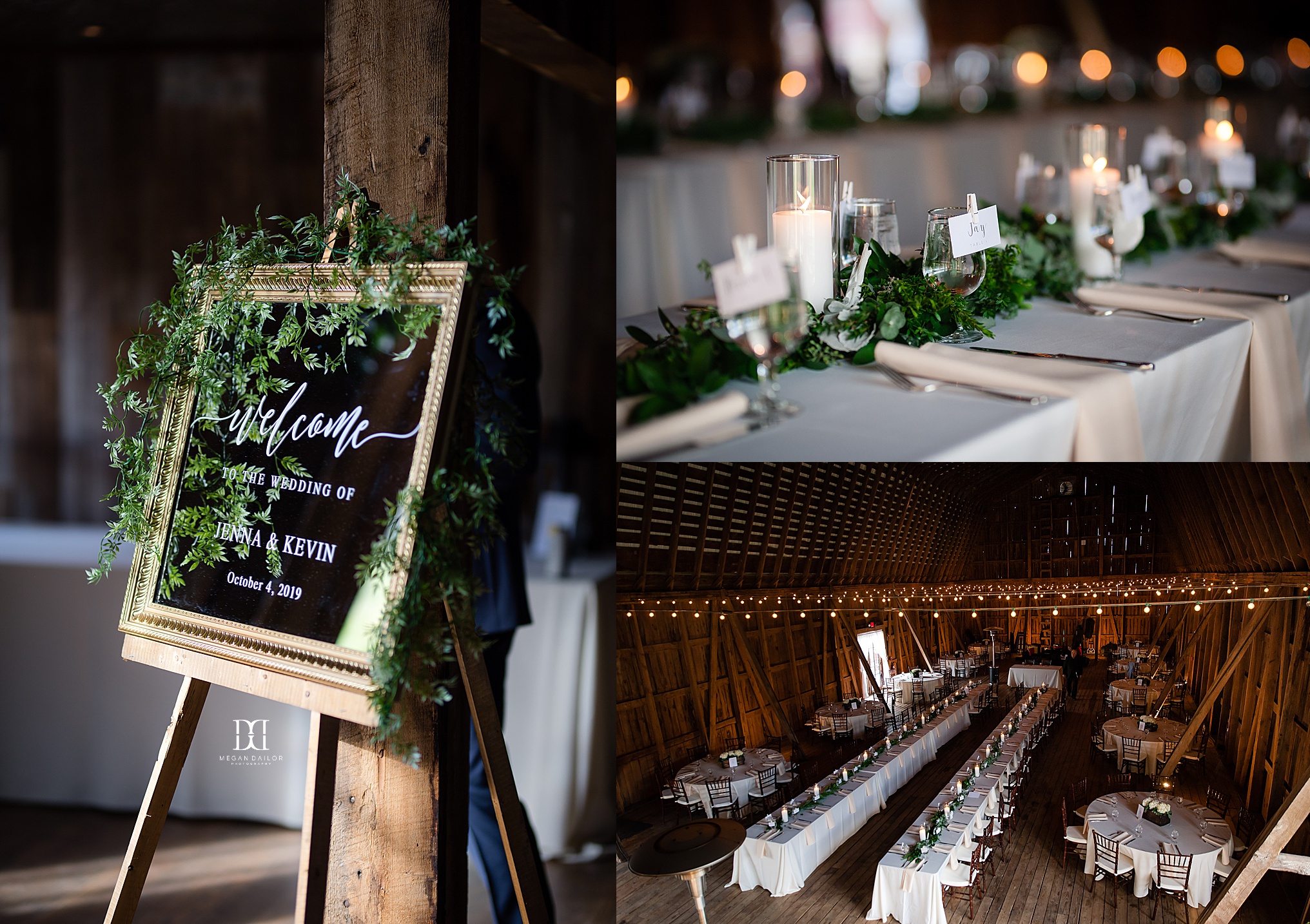 I love their mirrored poses in the bottom one. Apple doesn't fall far, as they say!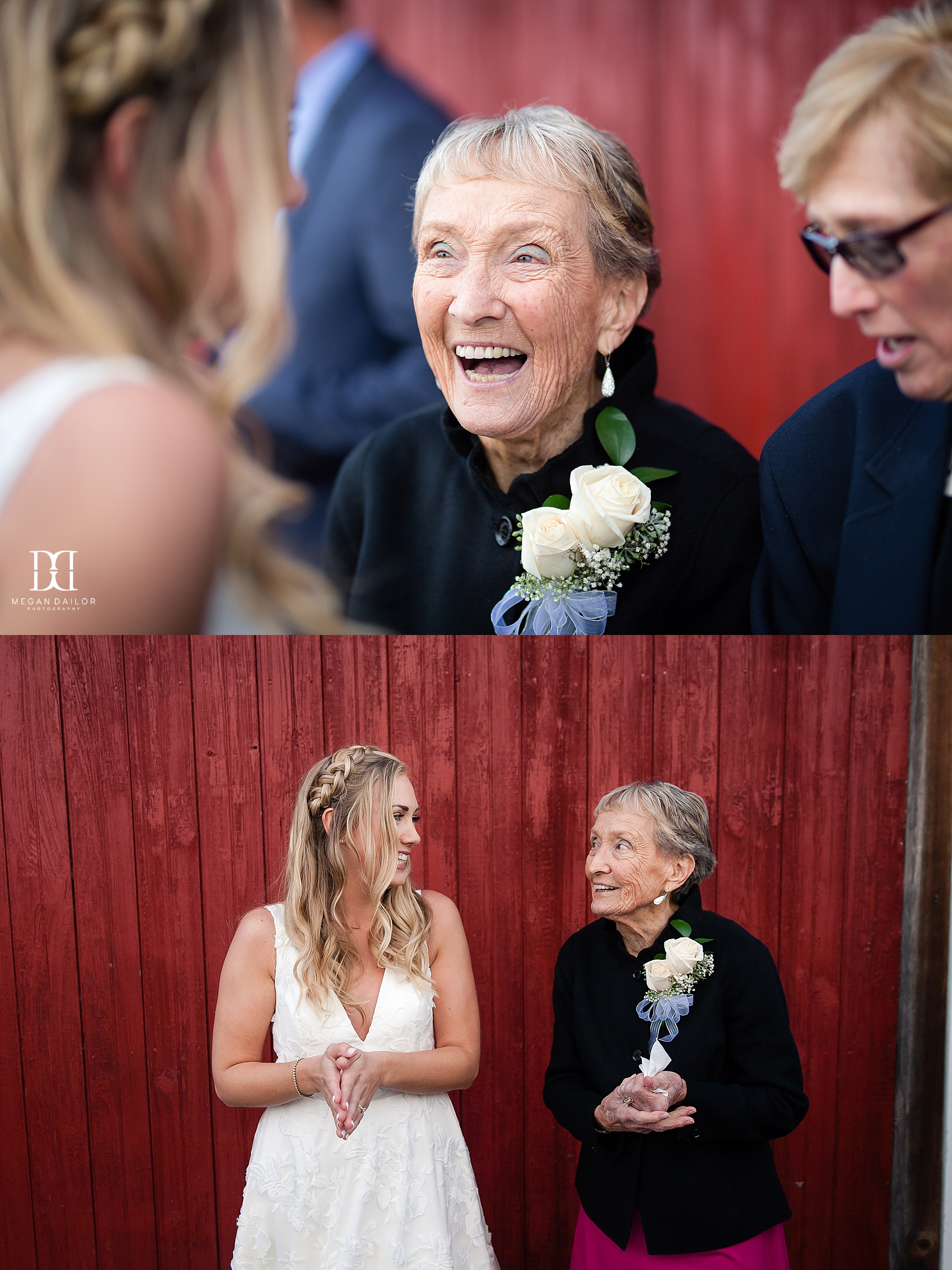 LOVE THAT ENTHUSIASM! There's really nothing better than this mood.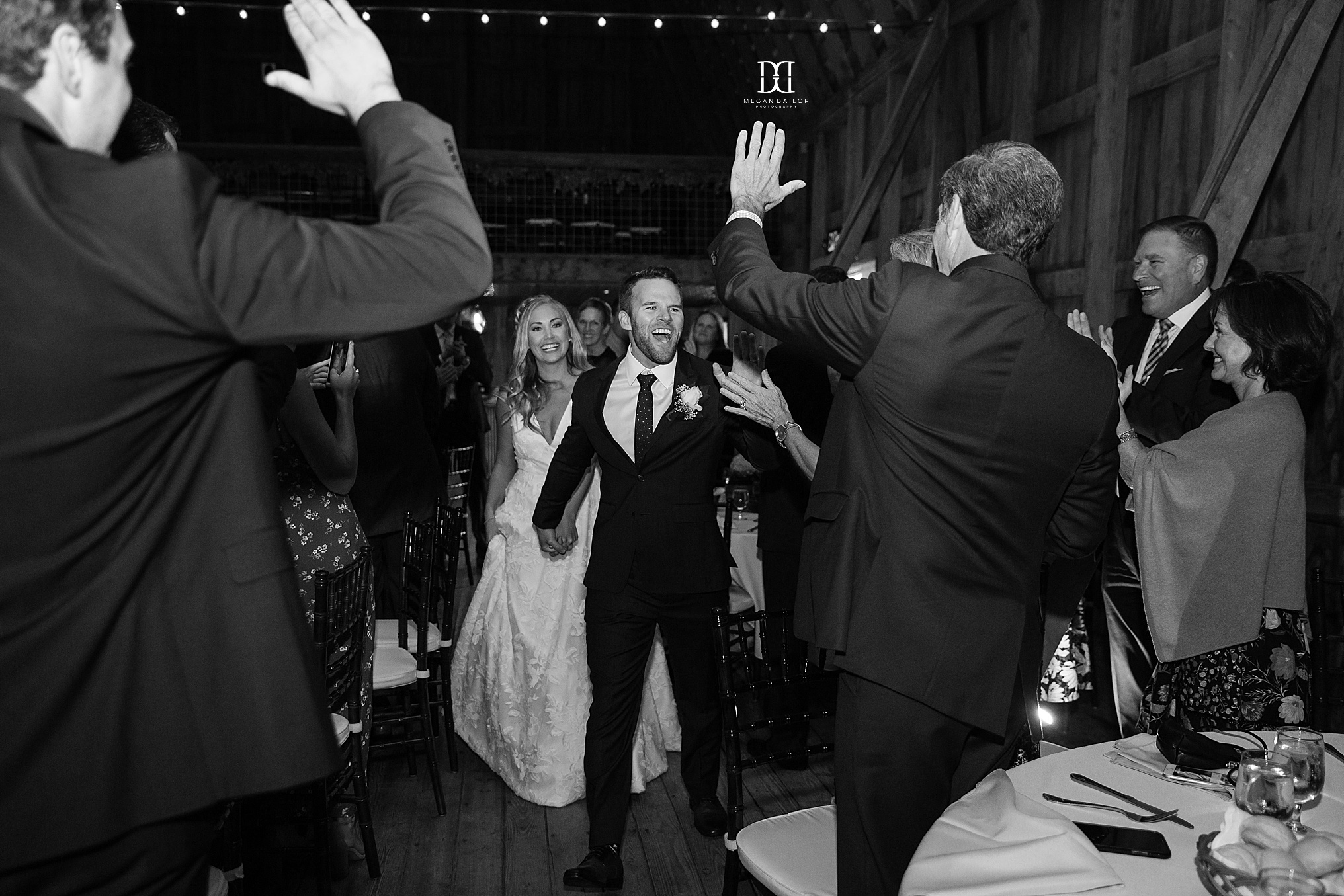 Making me have cute rage during their first dance.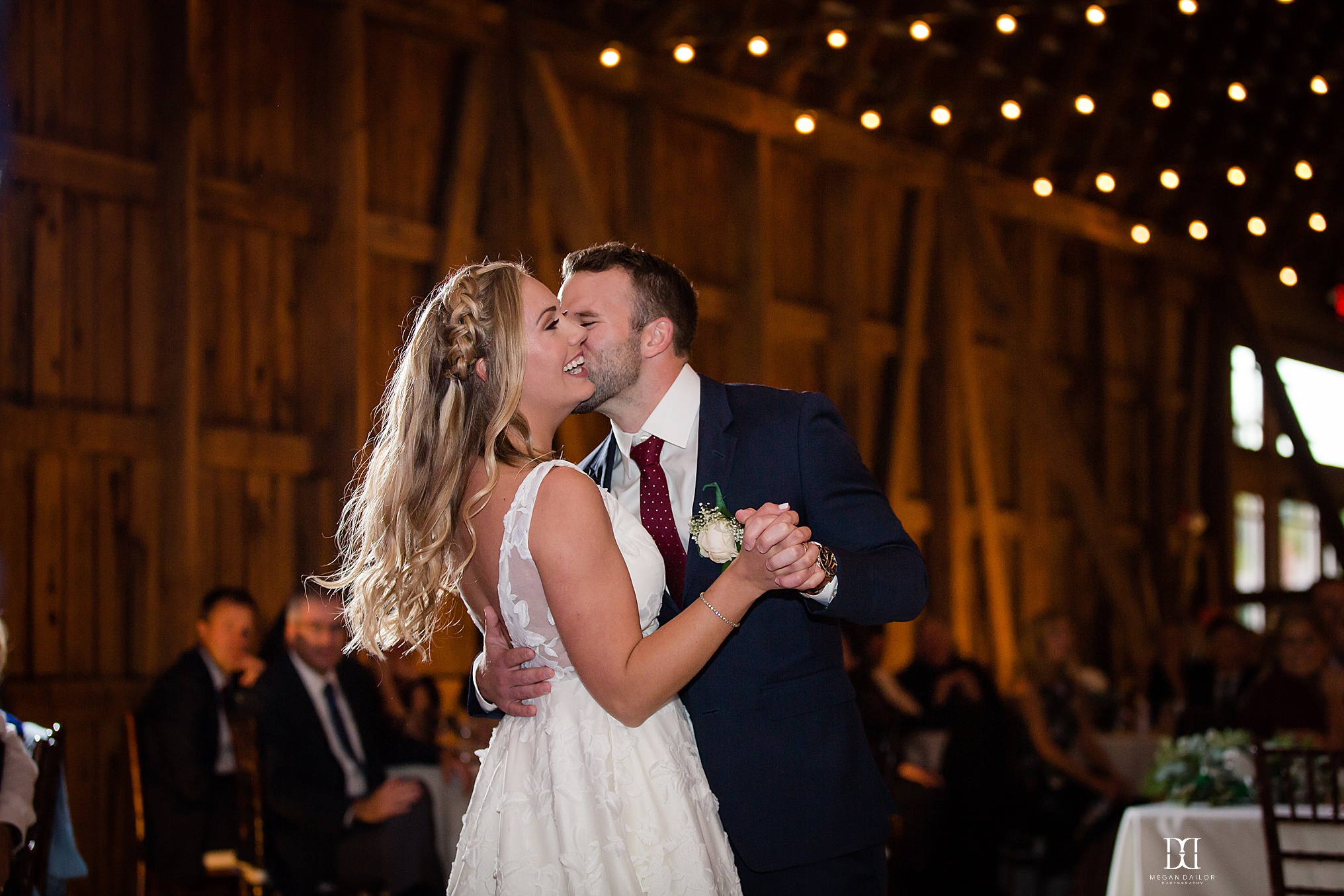 It may look like he's flinging her into the air like an ice skating pair but she stayed on the ground, I promise.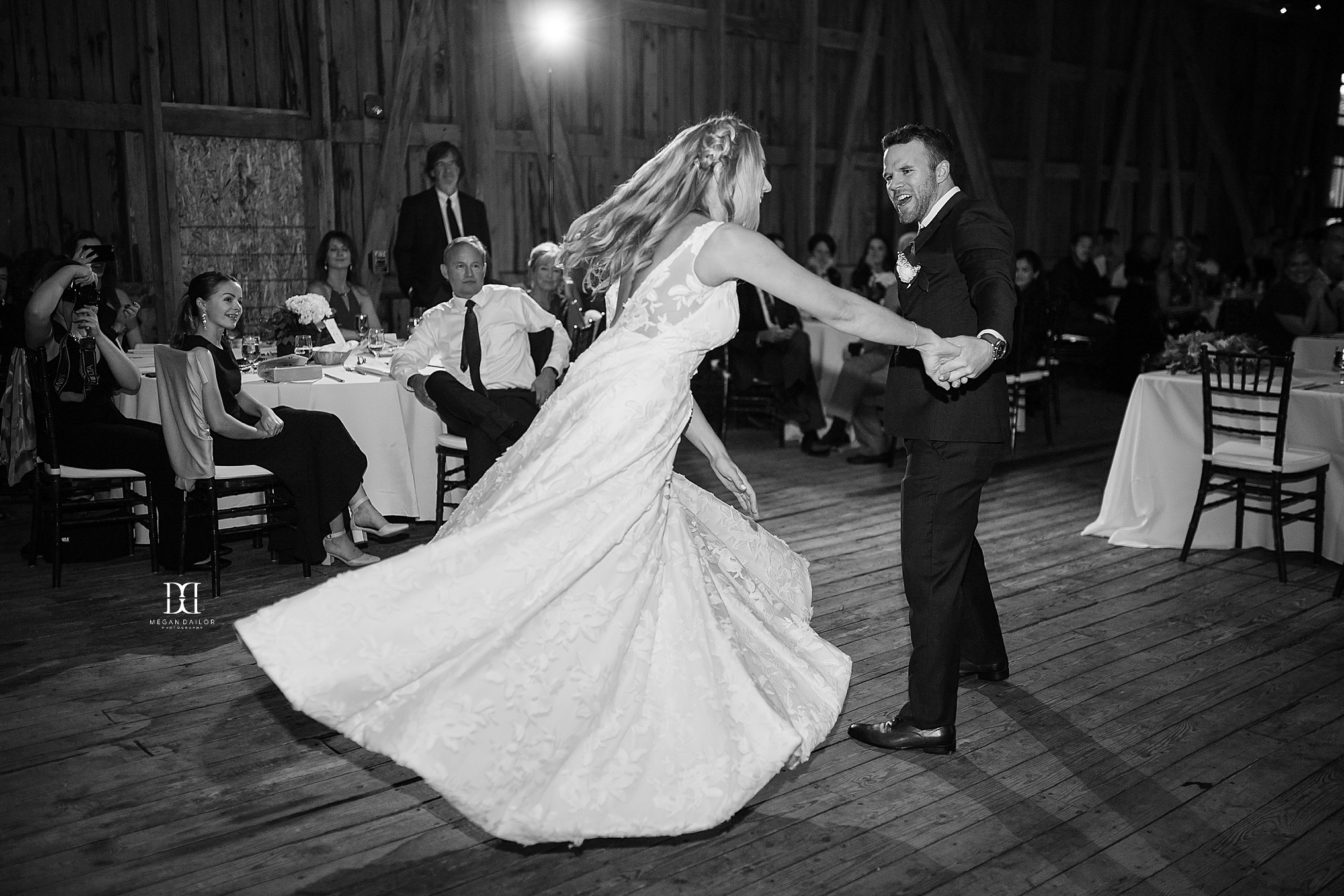 Father daughter dance happiness.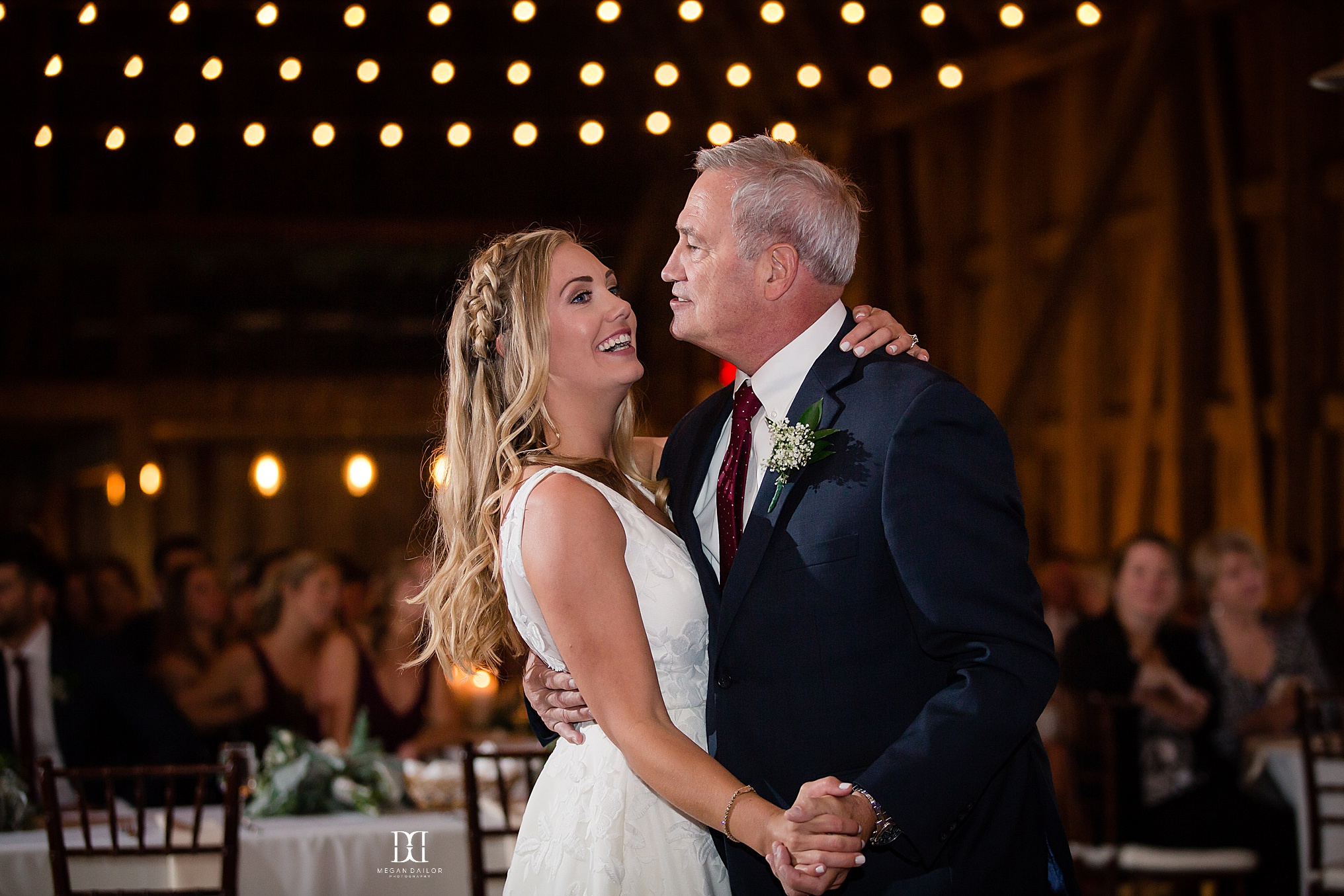 And mother son dance sweetness.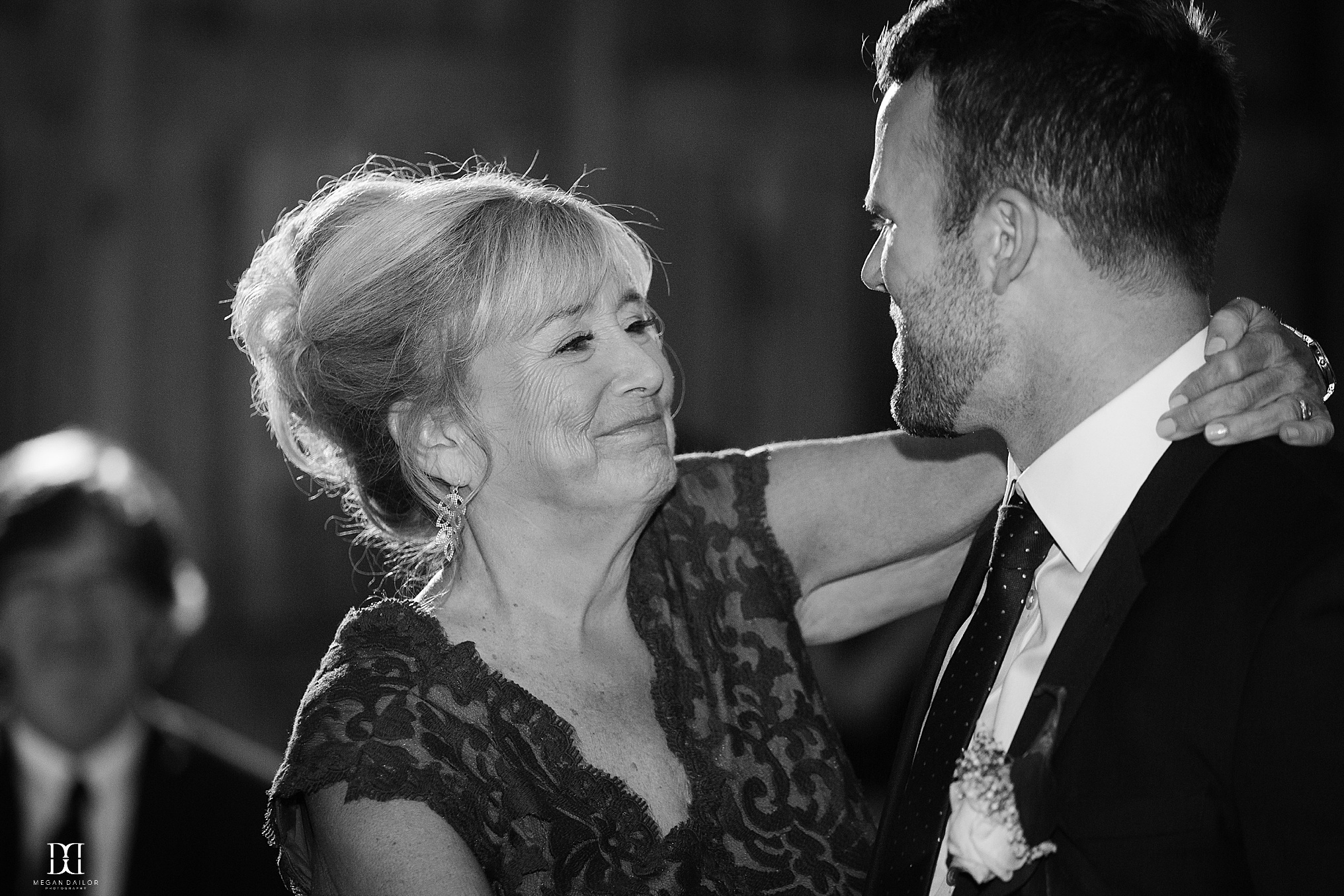 All the toasts were great, but Jenna's dad's had everyone doubled over laughing. SO good.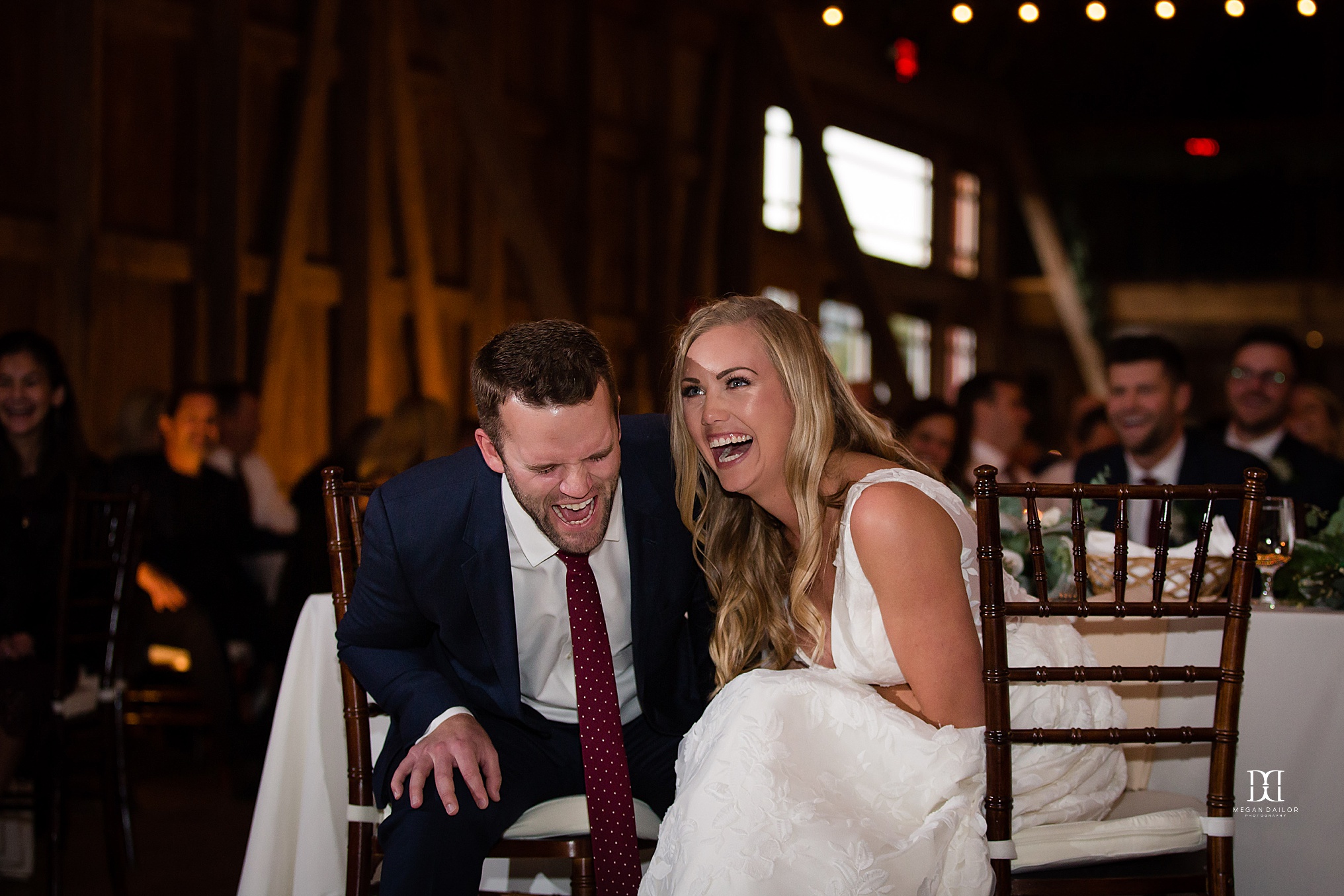 Time to get the party started! Primetime Horns does it right!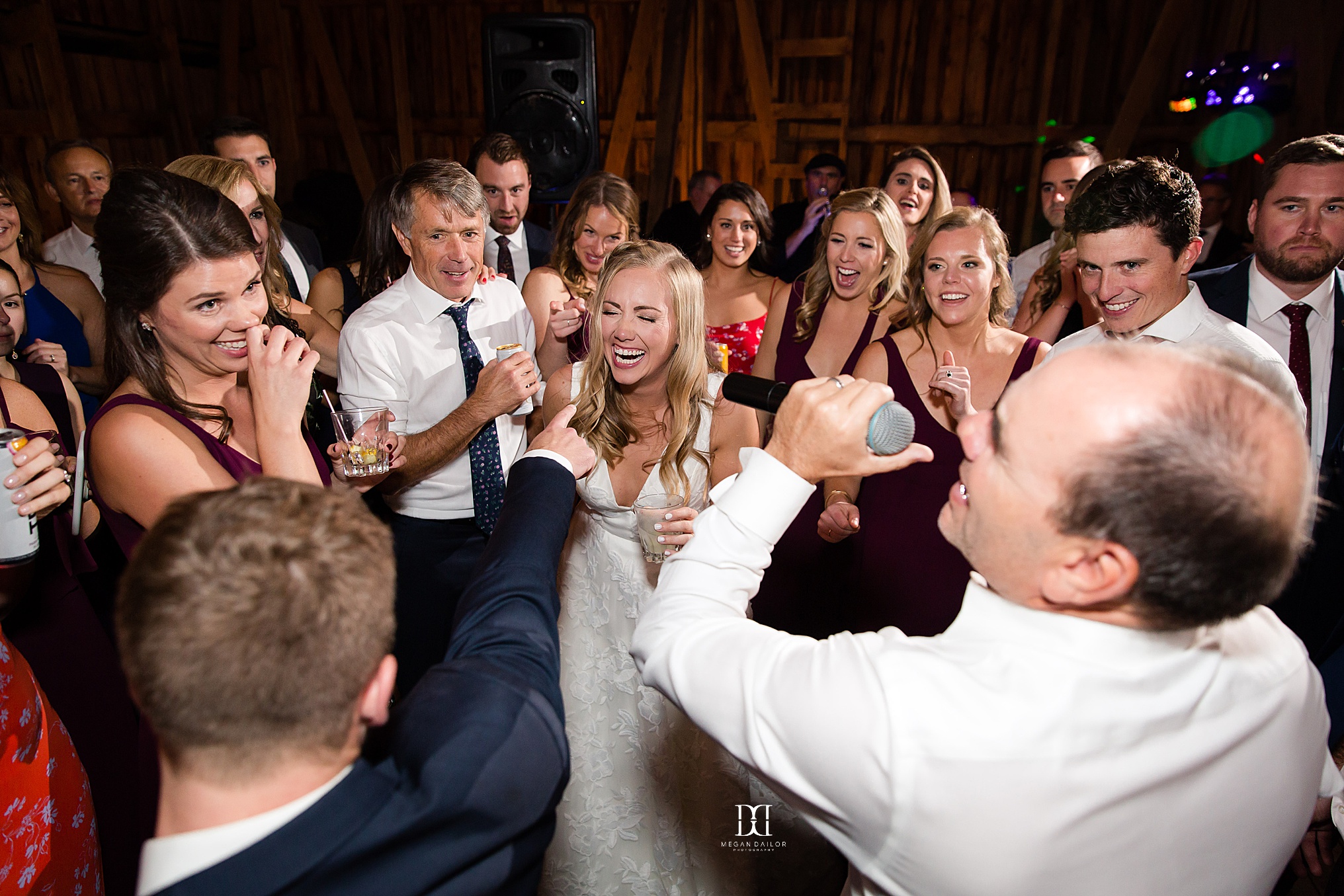 Werk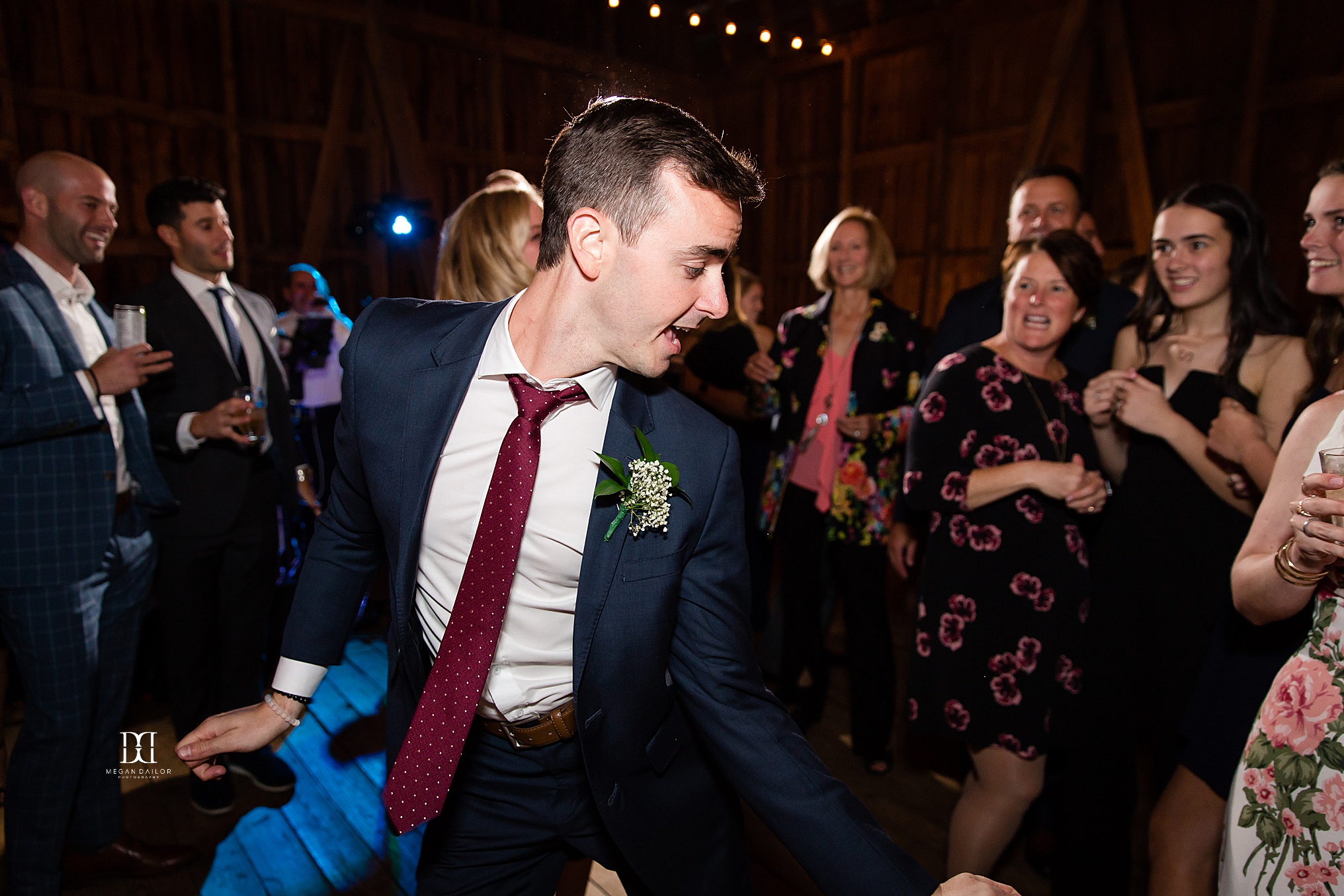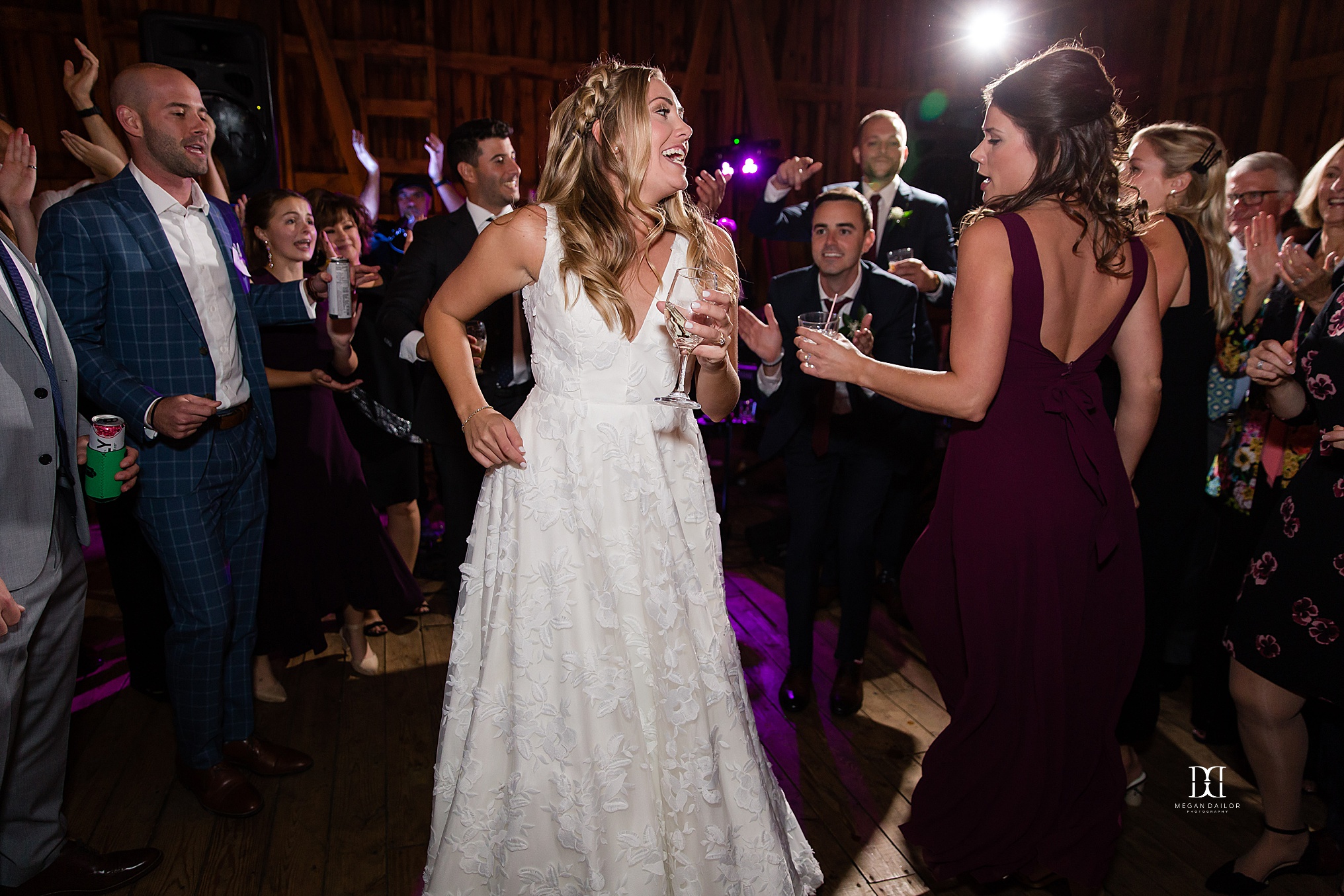 I don't know who did it, but some wedding guests tied a bunch of napkins together like they were escaping prison but for way more wholesome reasons- jump rope! This absolute legend managed to jump in a one shoulder dress and heels and not spill her drink. I bow to you, Wedding MVP™!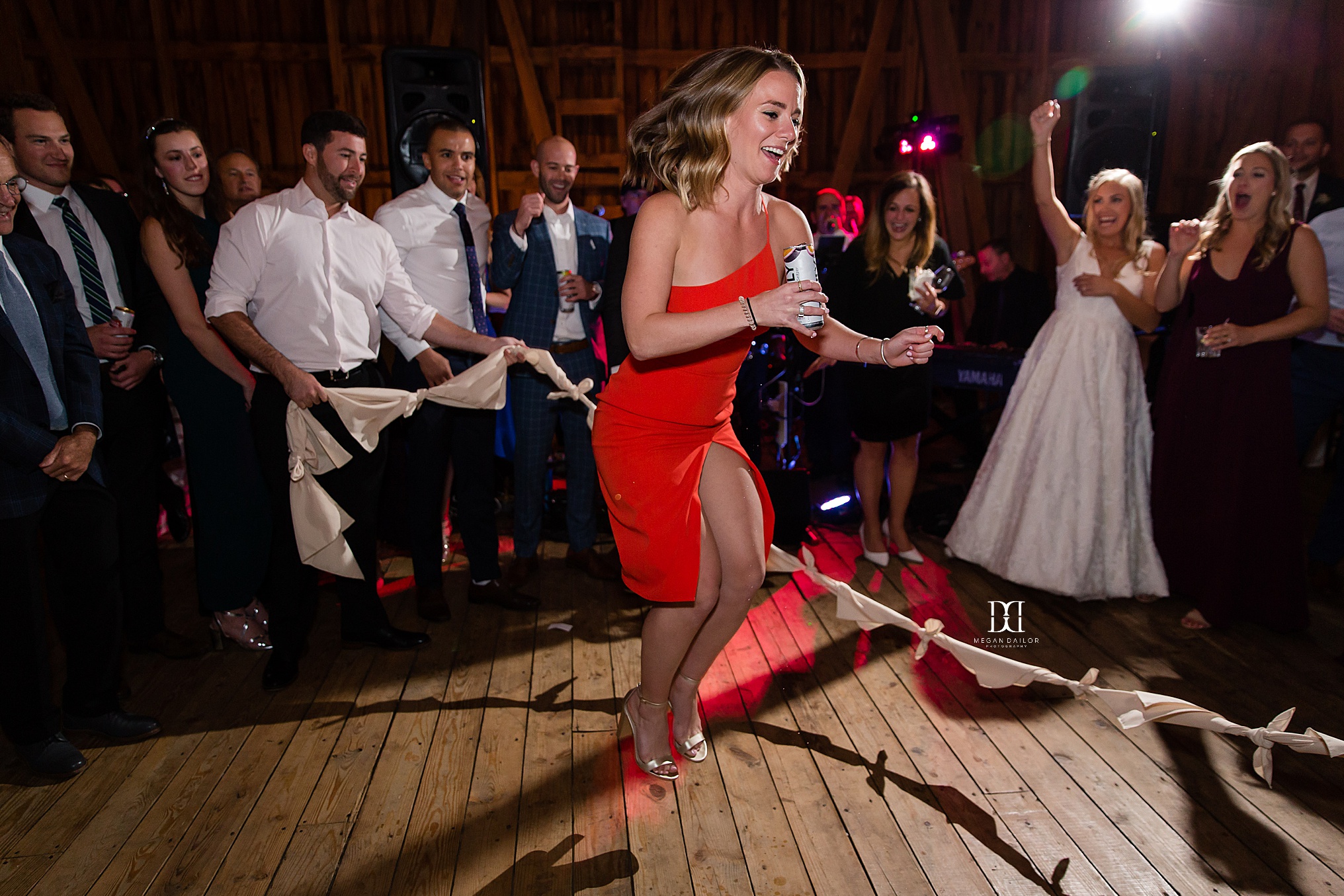 Something is up with the gravity at Best View Barn, I'm telling you.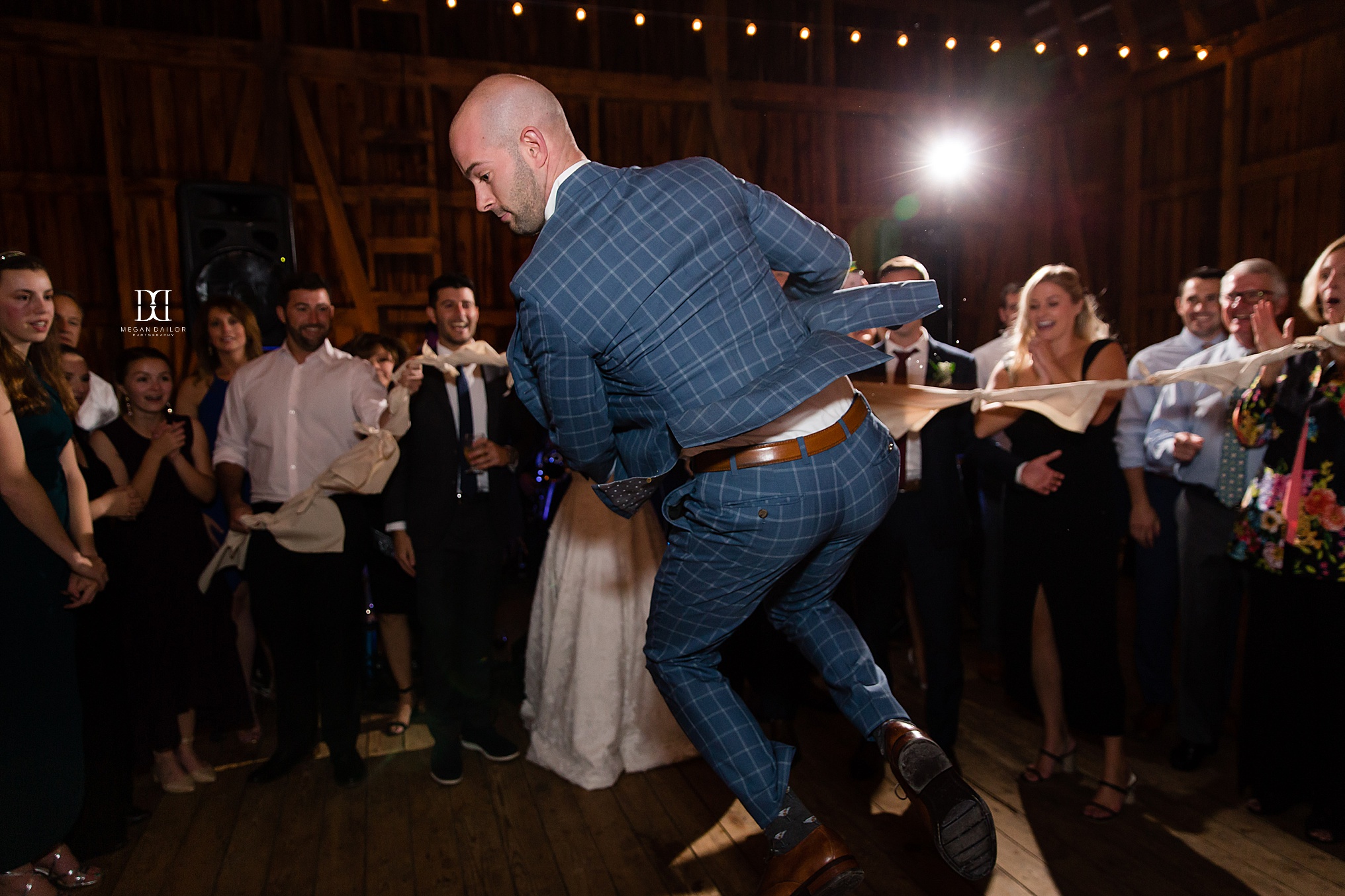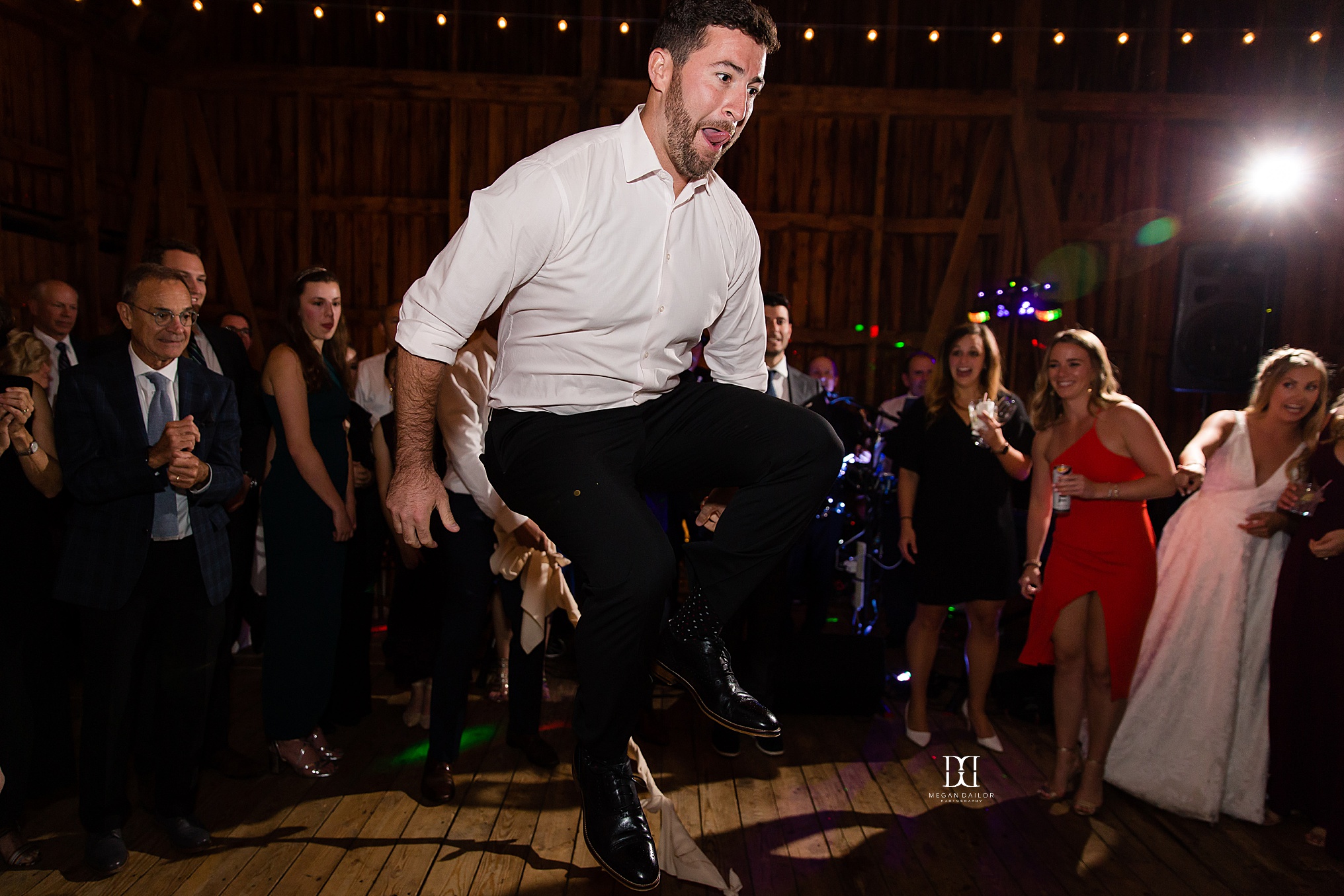 It was crazy LOL.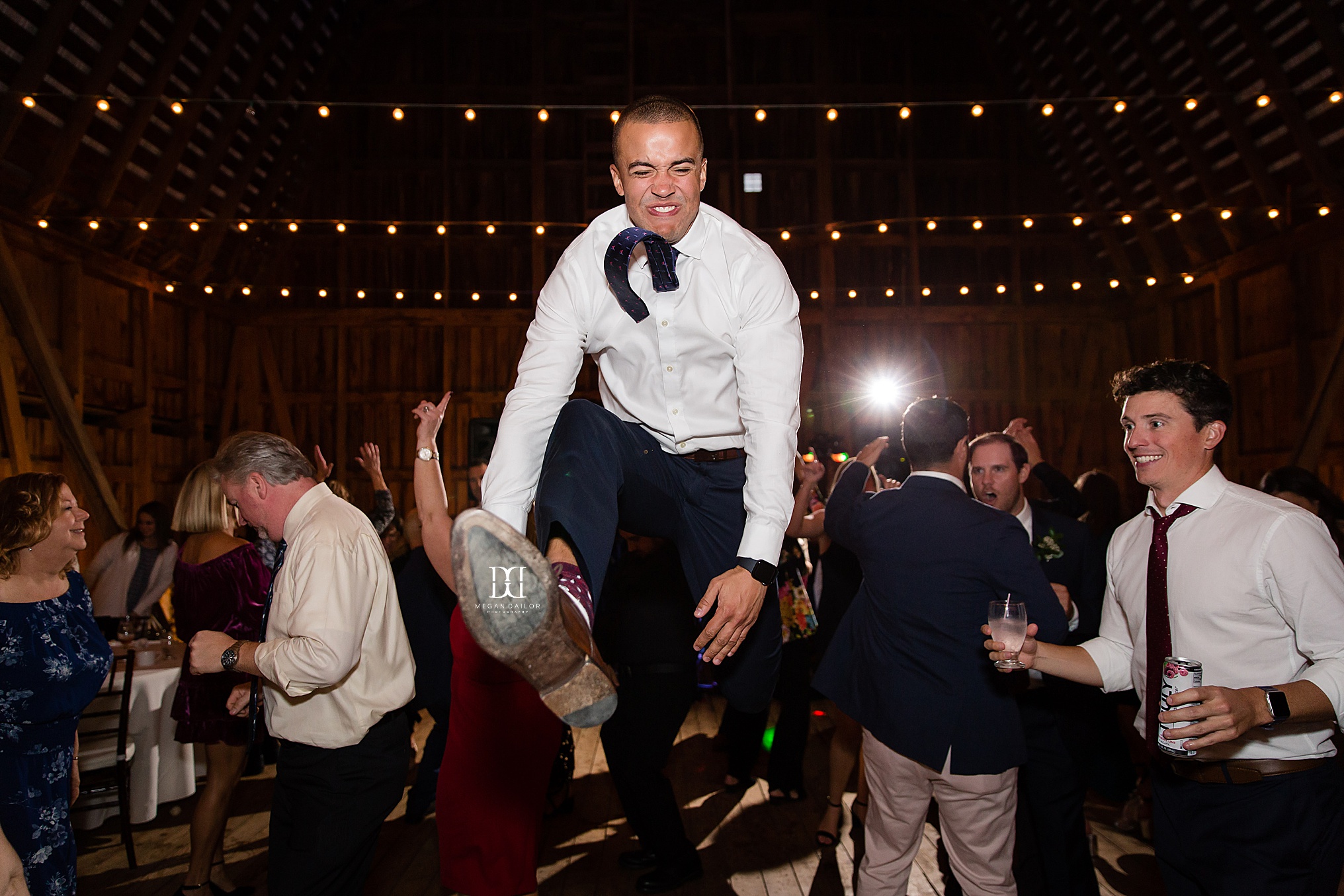 Maybe we were in the matrix?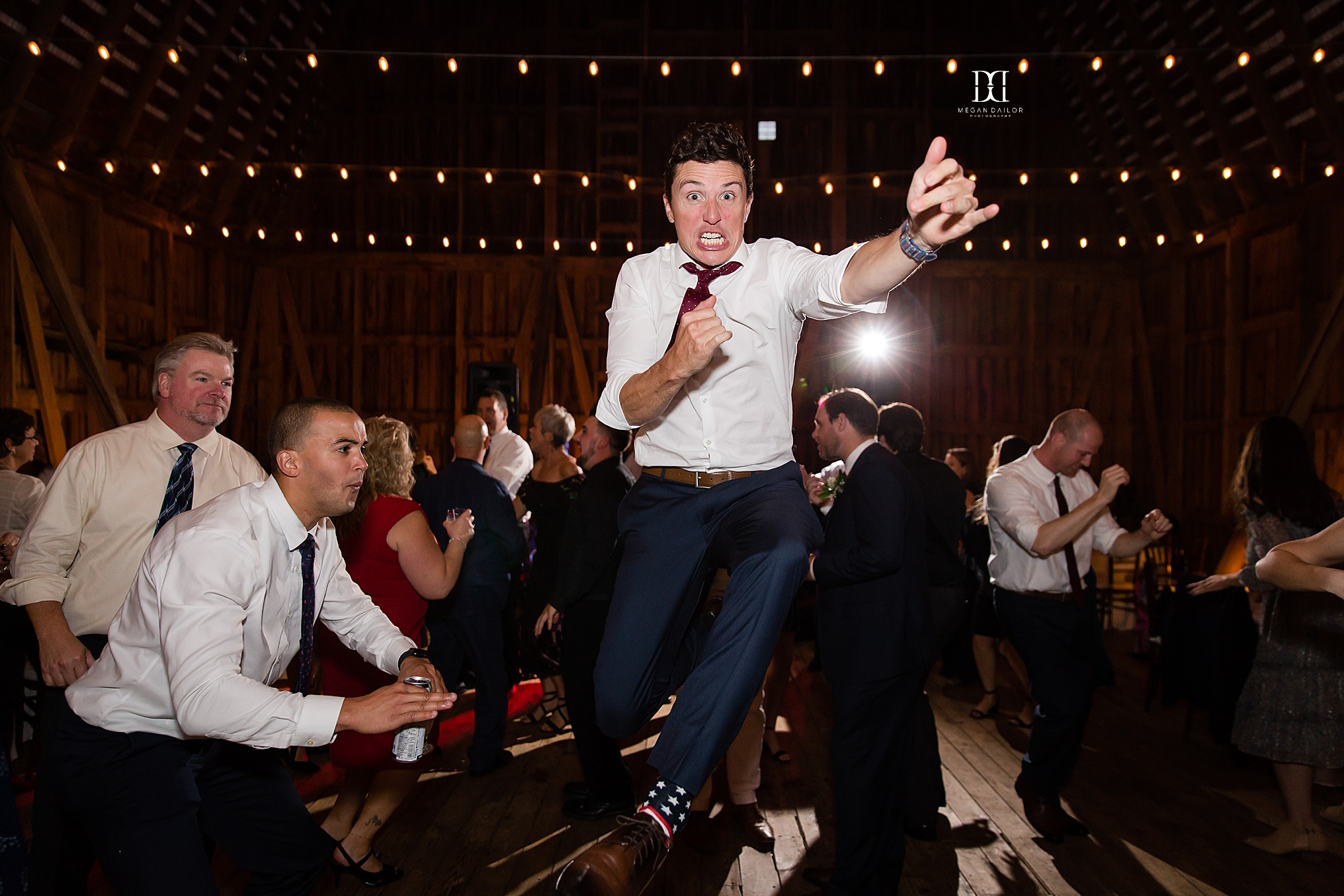 Drop it!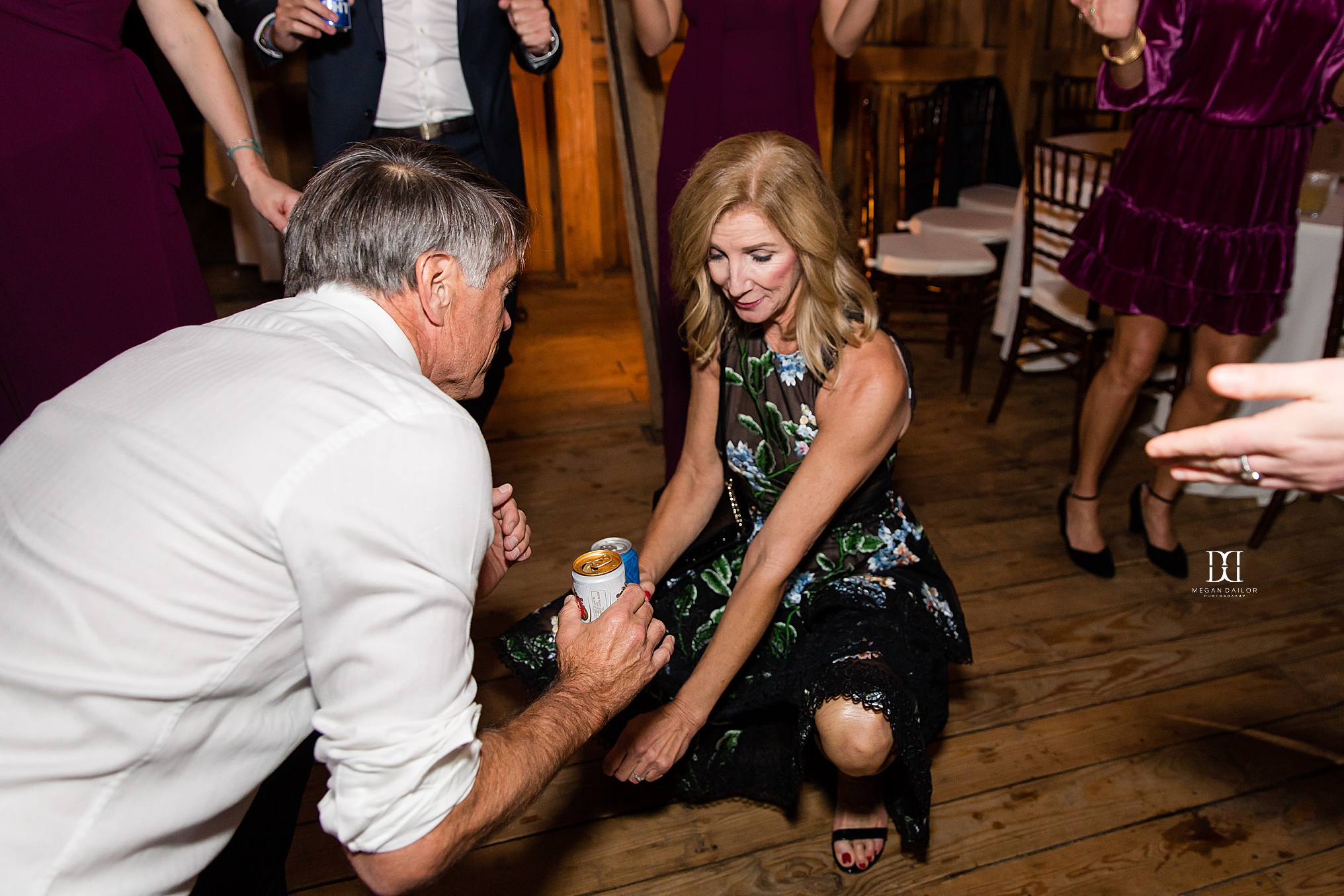 Then bring it back up again! Kevin's faceeeee lol!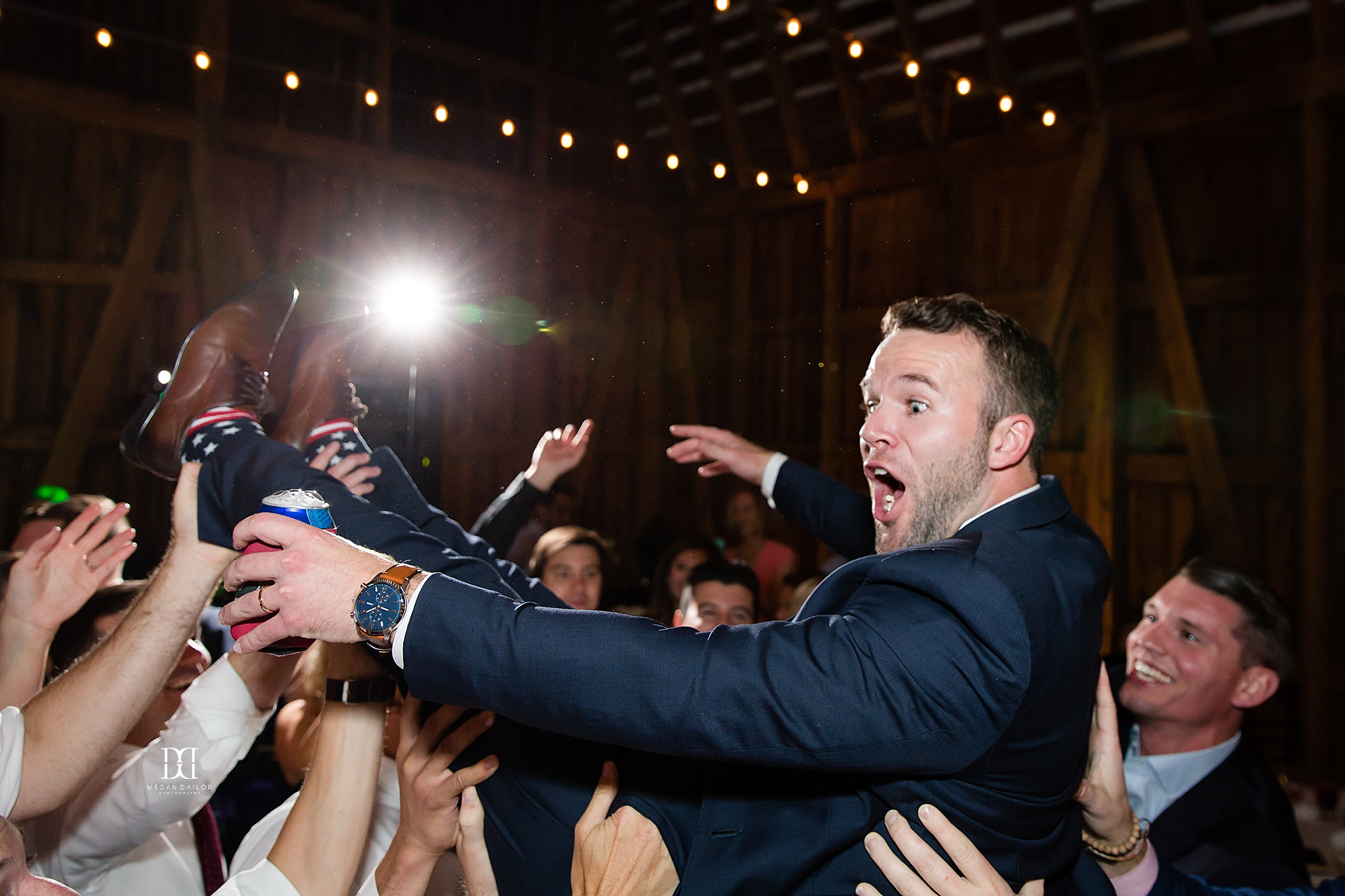 Yeet!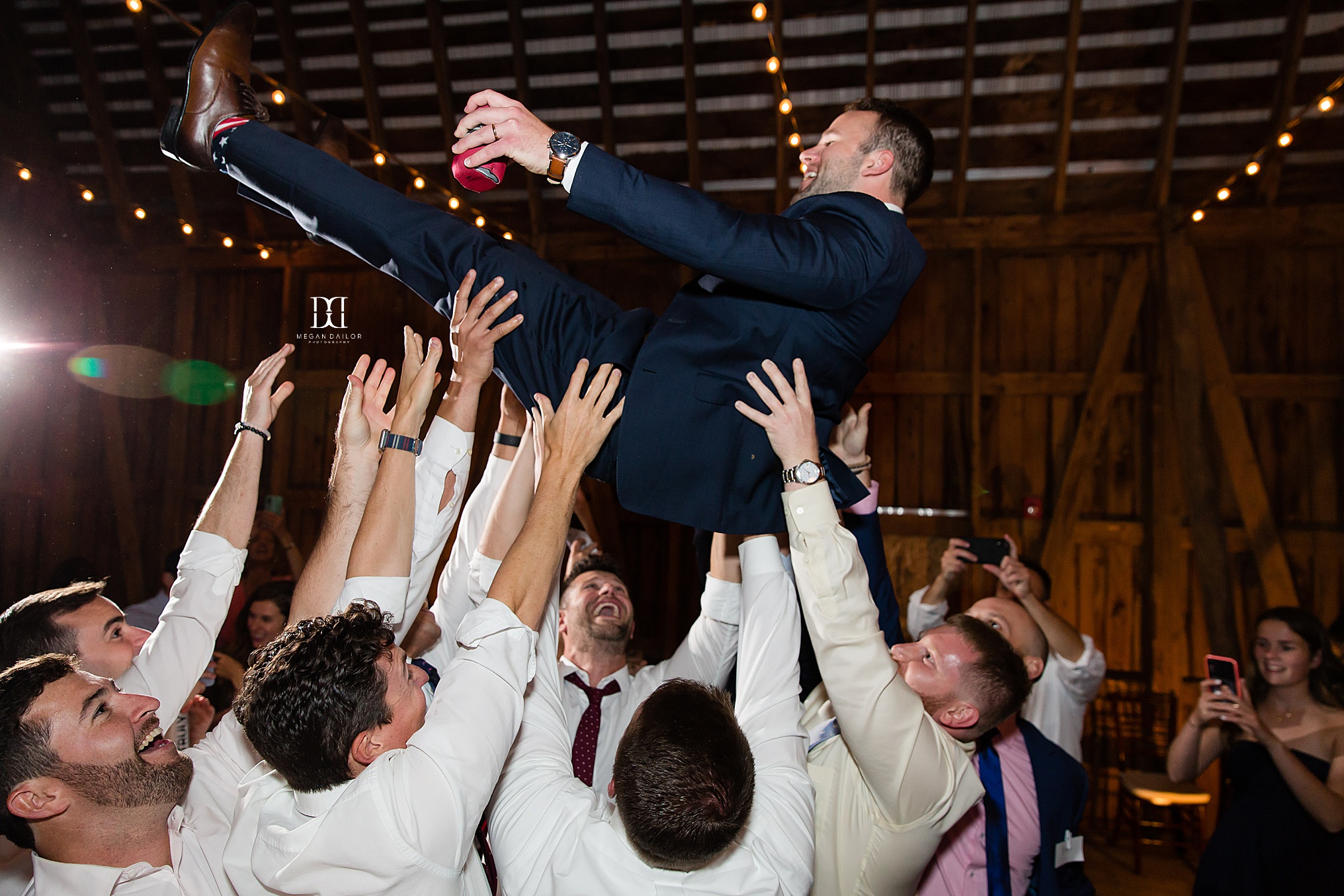 Jenna was giving major "put me the hell down" energy ha ha!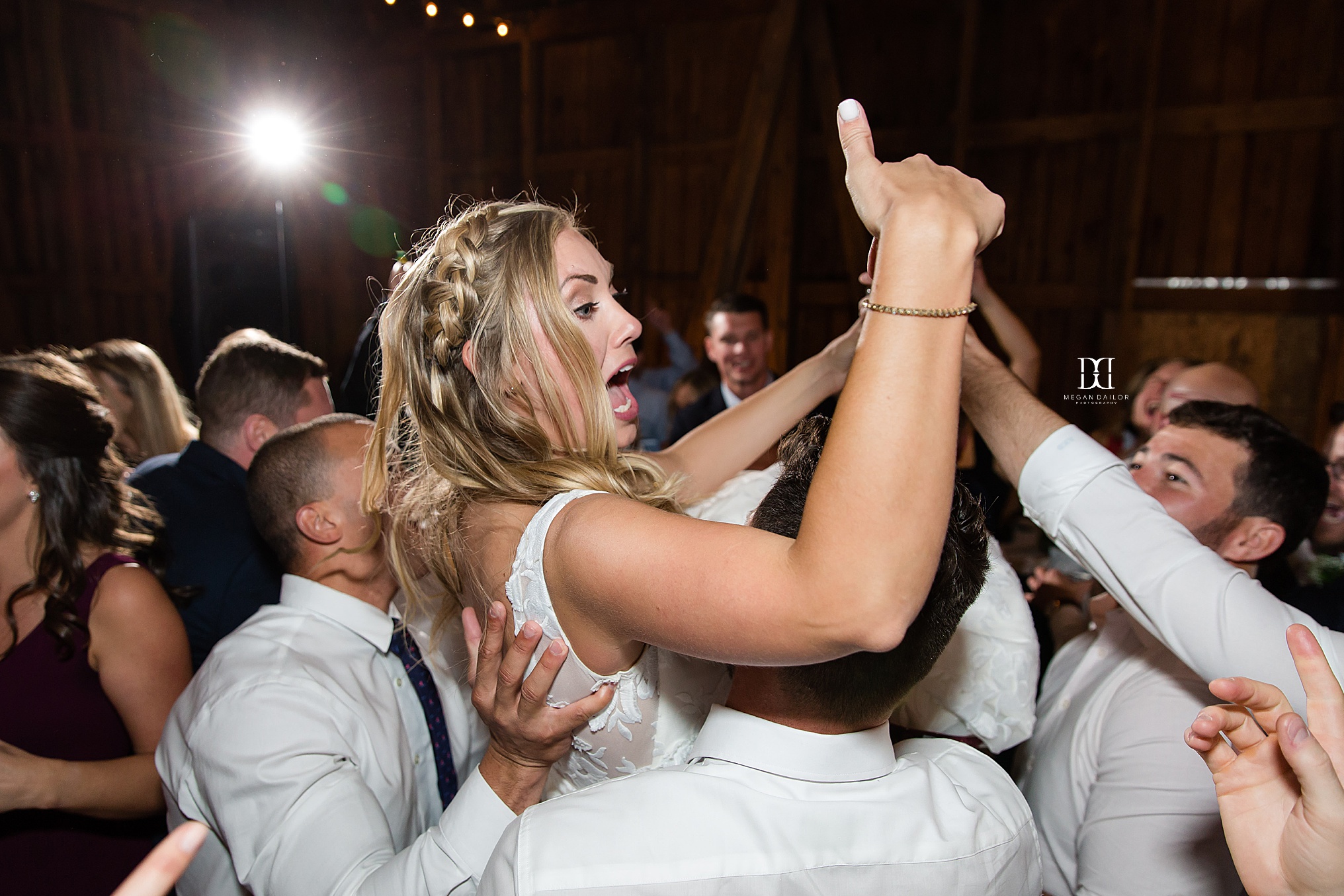 This dip.. I promise they are not touching the ground! Also, drink is upright... a true pro.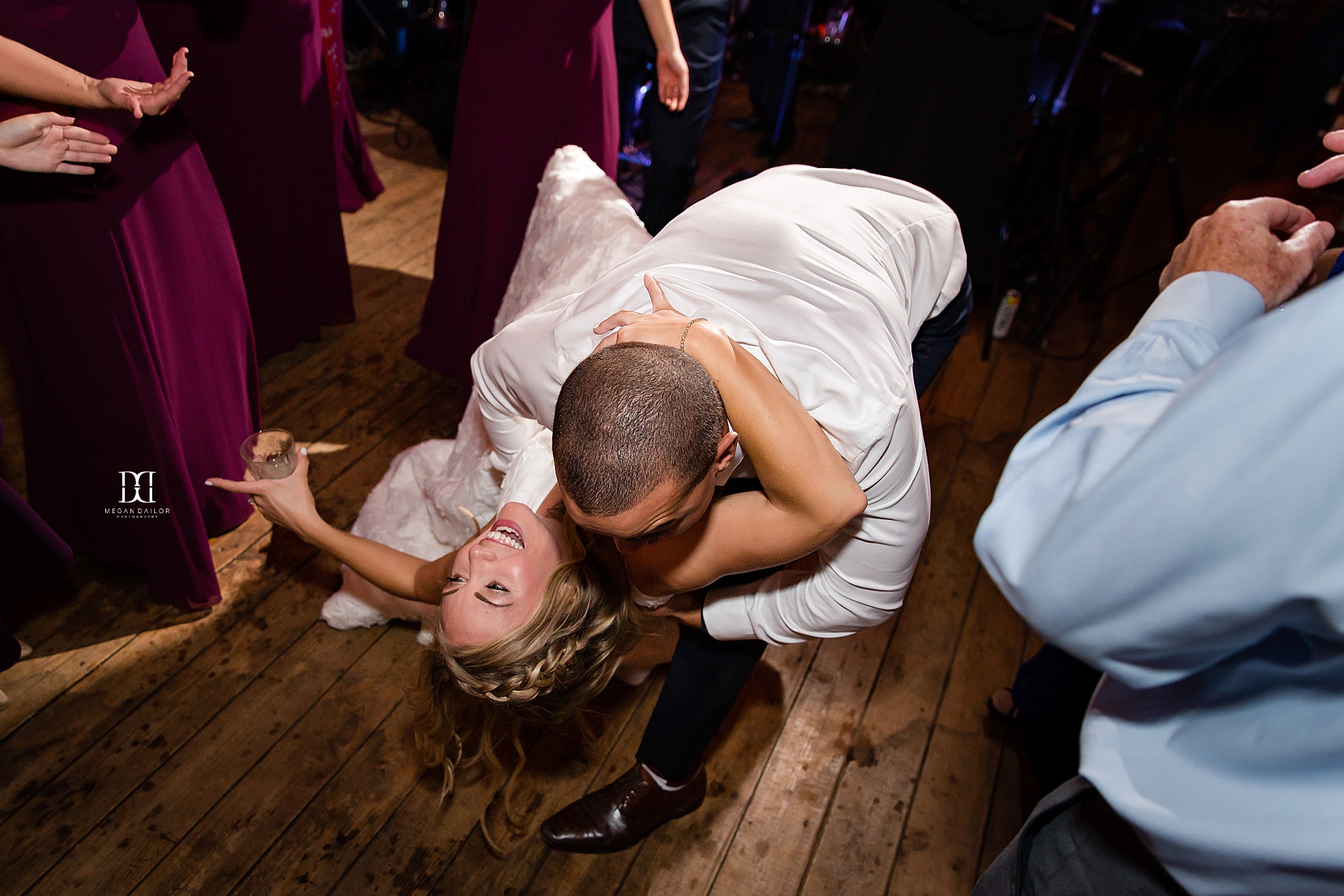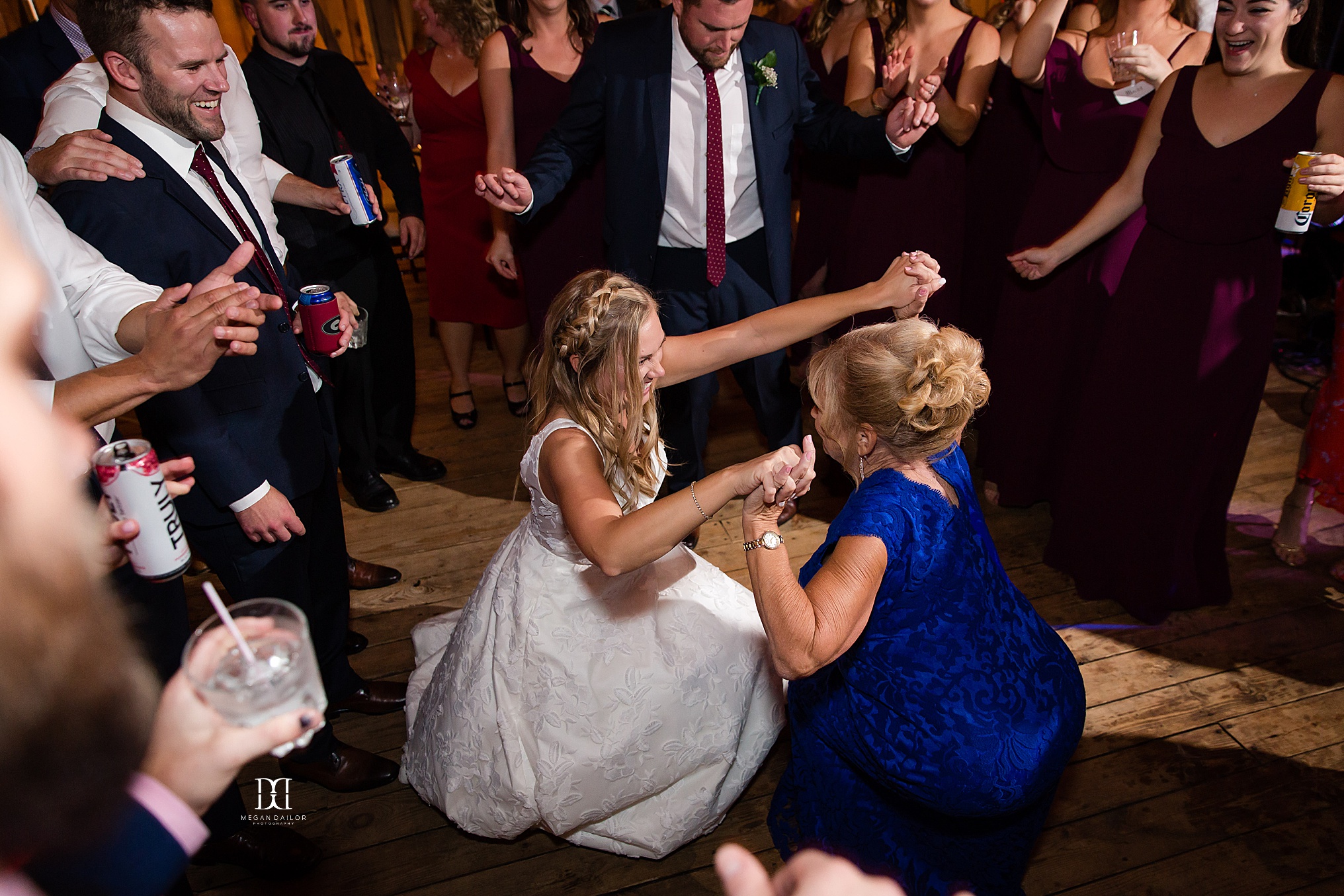 Jenna and her mom Eileen are so cute!

It was a beautiful day and an epic Best View Barn wedding, congratulations you two thank you for letting me be part of it!!!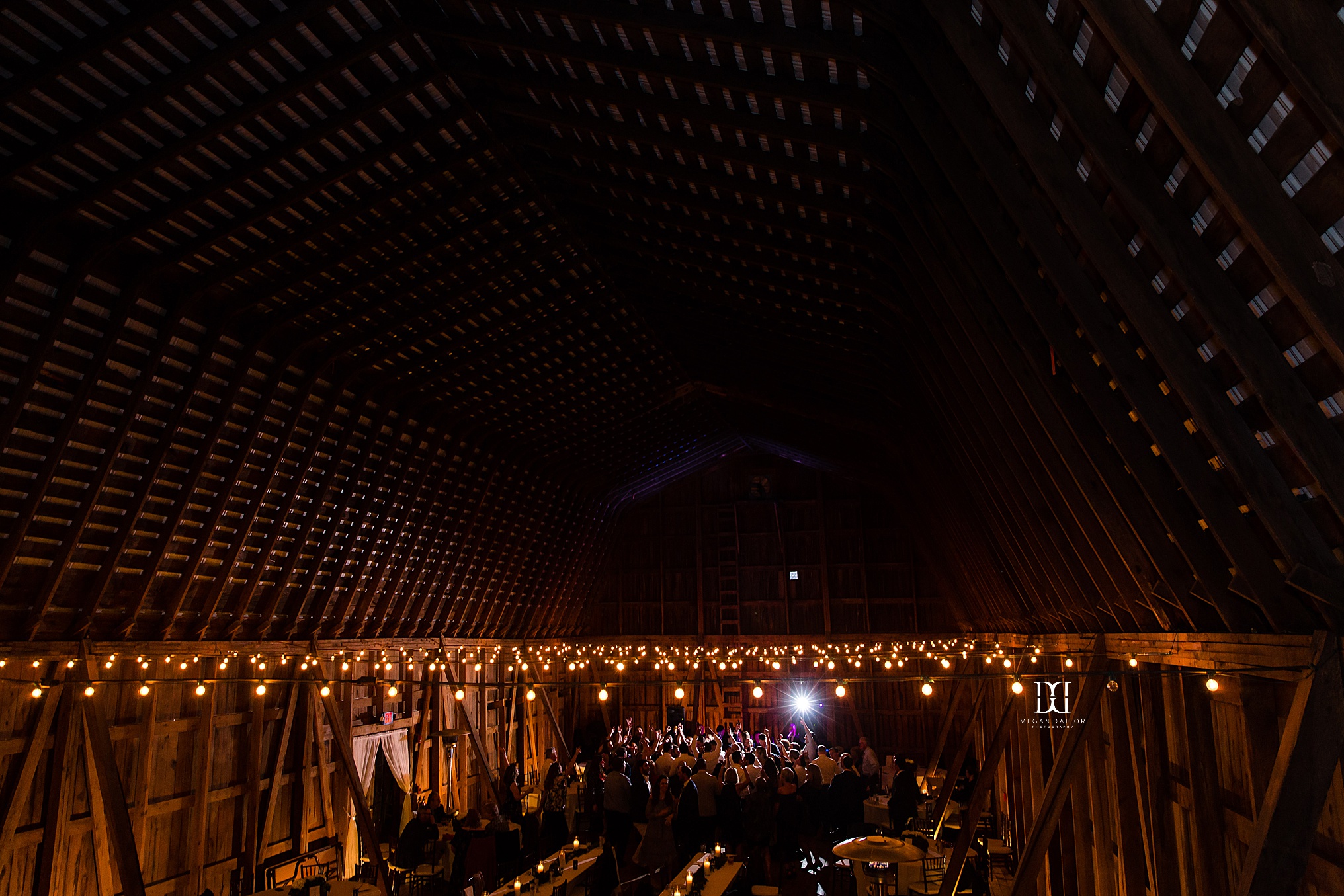 Best View Barn Wedding