Glen Iris Inn Wedding
Oh, Naomi and Clay! These two incredible people brought their joyful souls to Letchworth Park for a Glen Iris Inn wedding and it was absolutely perfect. Their wedding was a mix of southern charm (they live in Virginia) and New York State gorgeousness (duh) and was such a beautiful affair. Mother Nature decided to favor the Virginia half of the wedding, and it ended up being 95 degrees that day but nothing could put a damper on their happiness and we had a pretty darn perfect day.
Shadow and light <3 Nikki from Gallery Salon did an amazing job on the hair and makeup! Everyone still looked flawless after hours in the scorching heat (I mean, except me obviously lol)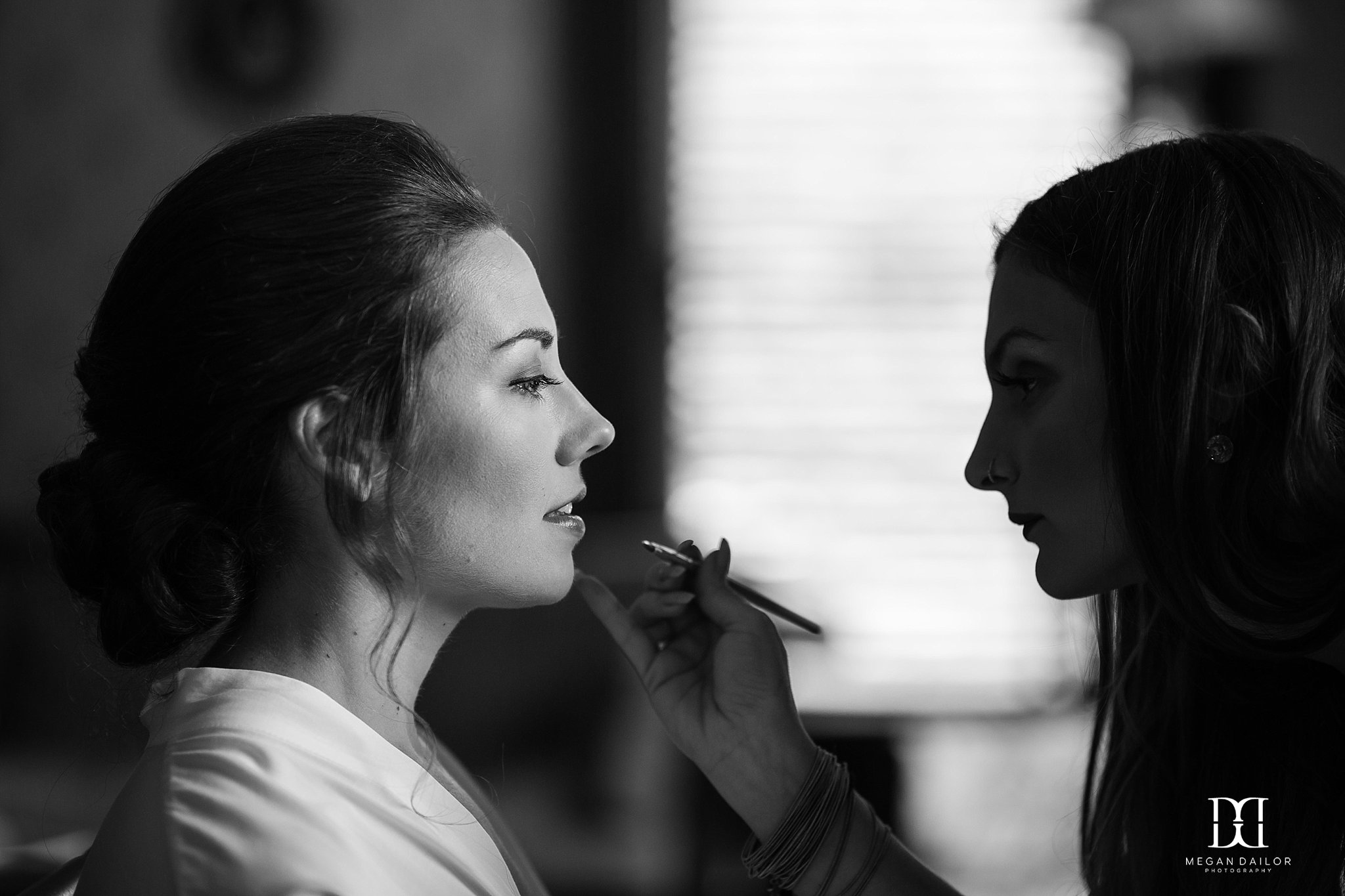 Naomi was such a relaxed bride.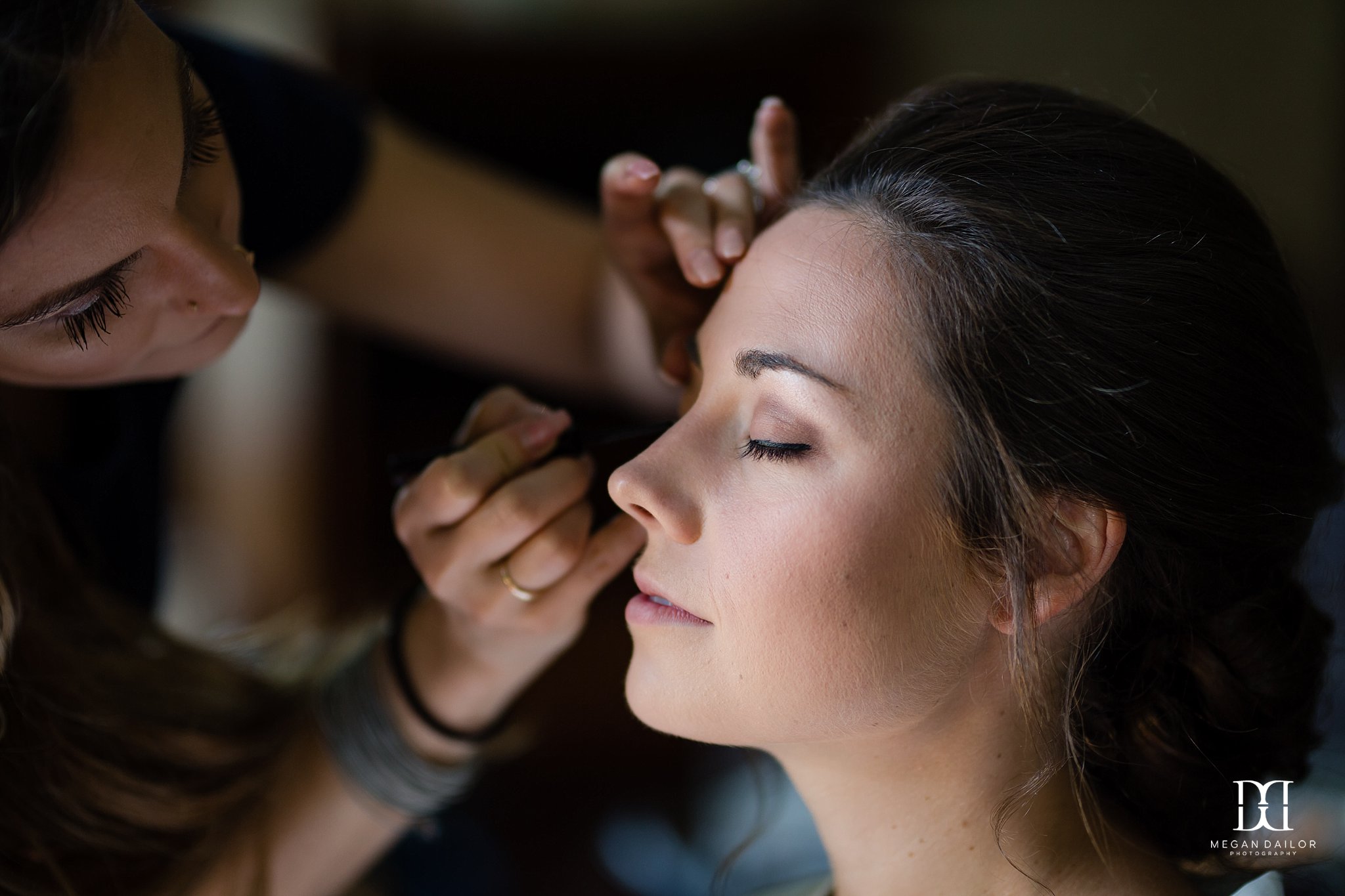 What a stunner! That dress was the perfect vintage southern look for their wedding.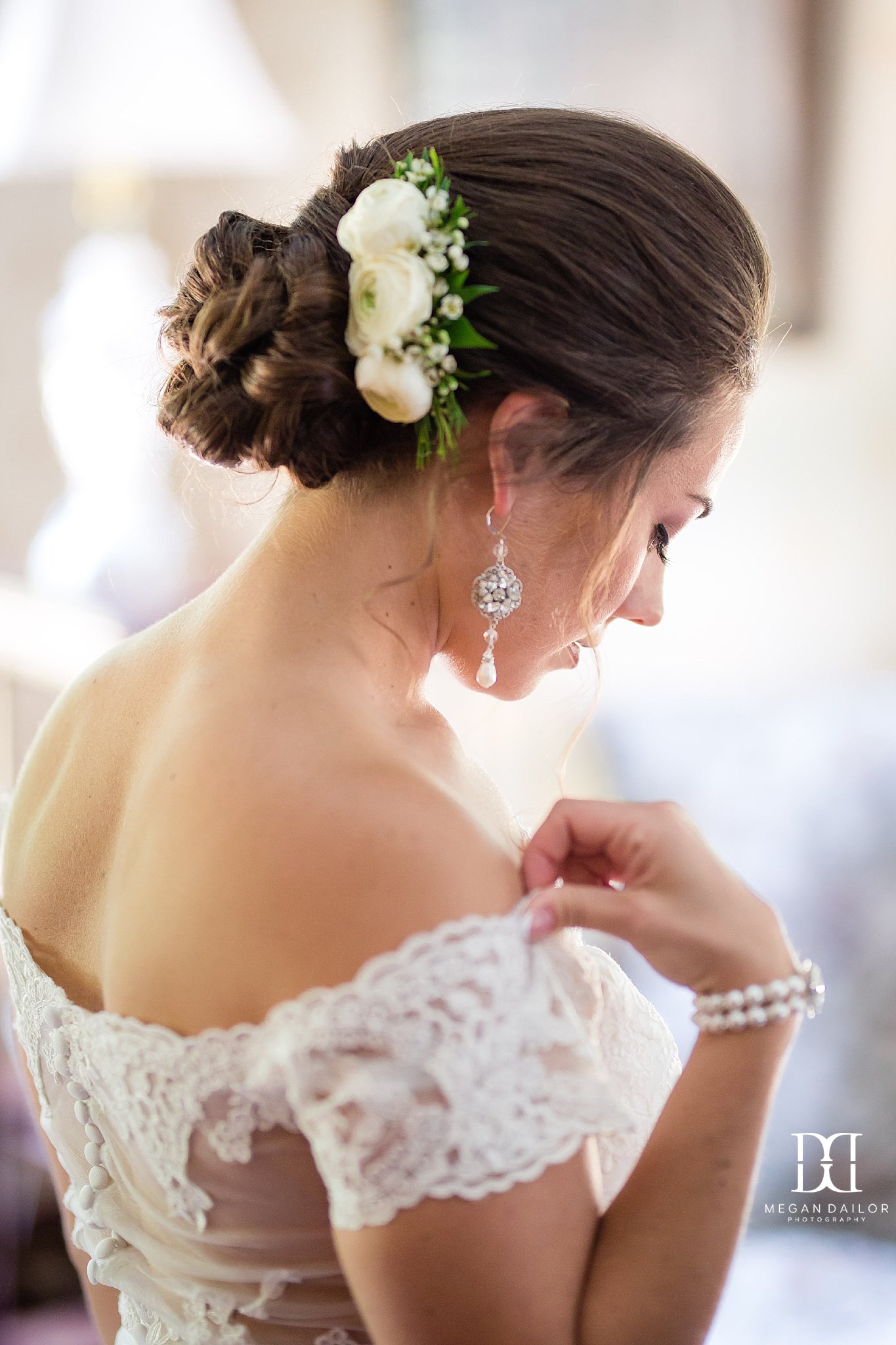 Clay's mother is a florist and did a gorgeous job on the bouquets and decor! Thank you Mary's Flower Works!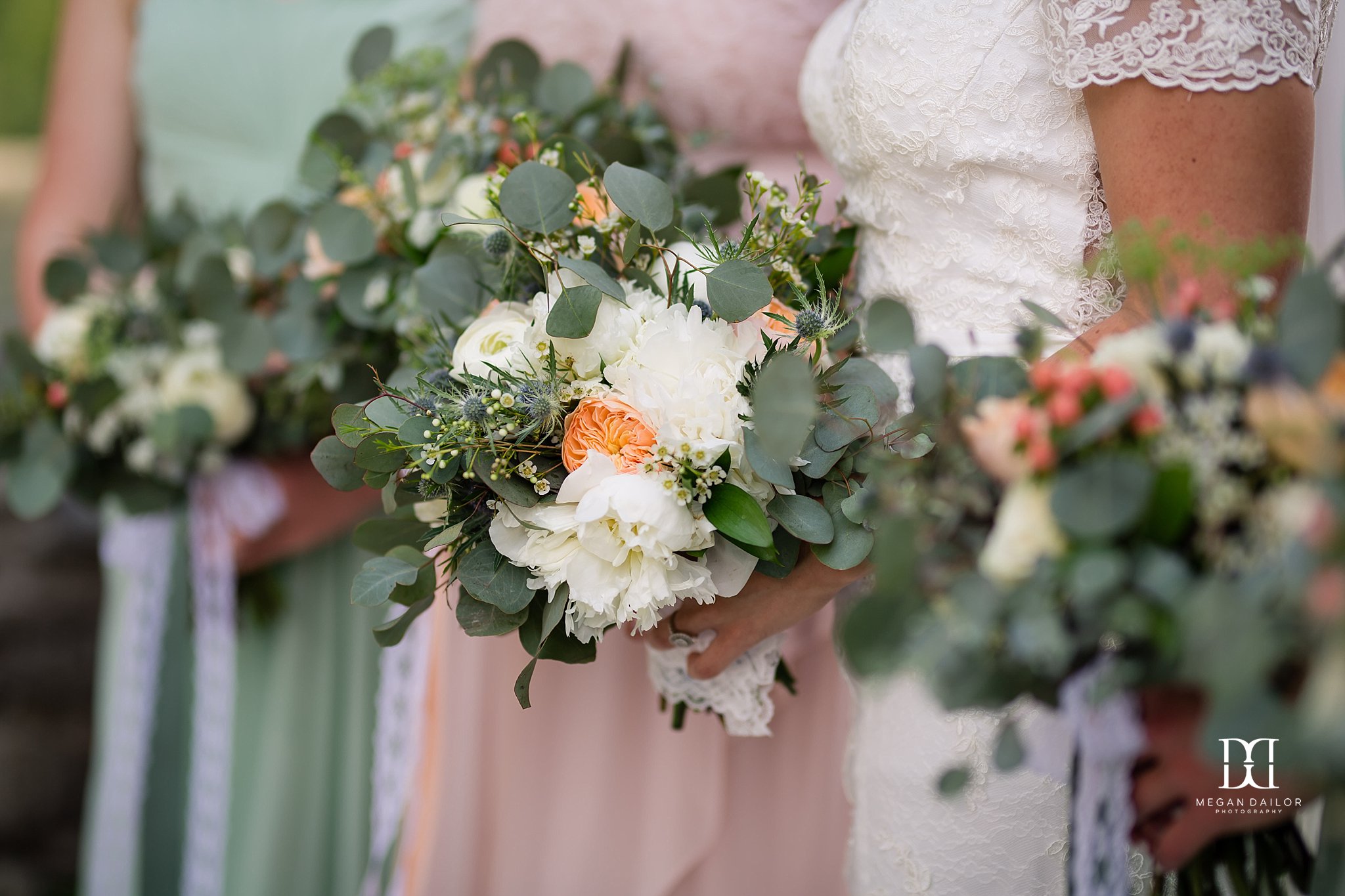 This absolutely gorgeous installation on a tree leading up to the tent was mind blowing- floating candles, a luxe floral garland... what a stunning way to welcome guests into the reception!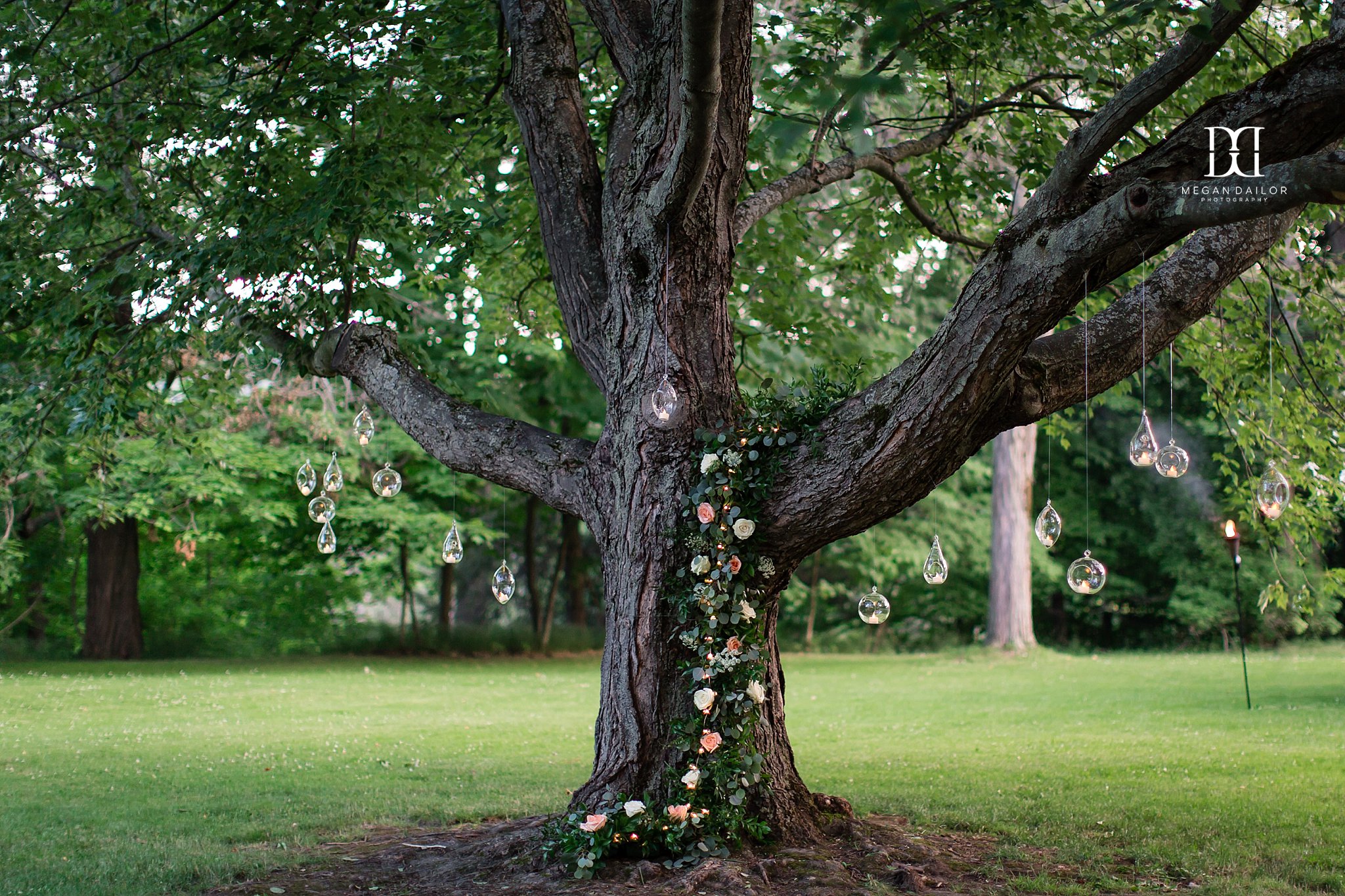 Naomi and her bridesmaids were so lovely!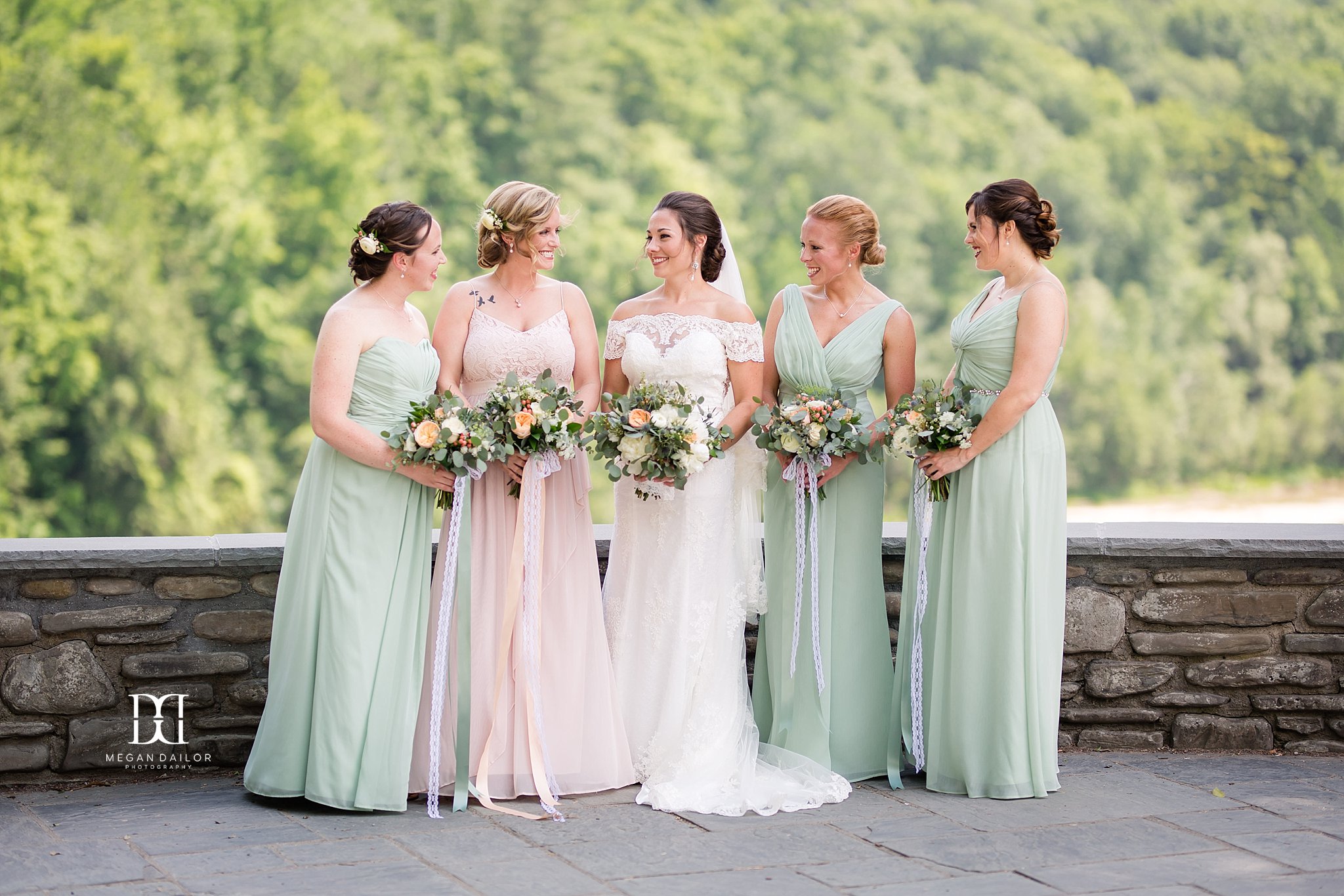 Clay and the groomsmen, looking sharp. Clay's linen suit ended up being the perfect choice since the day turned out to be so hot!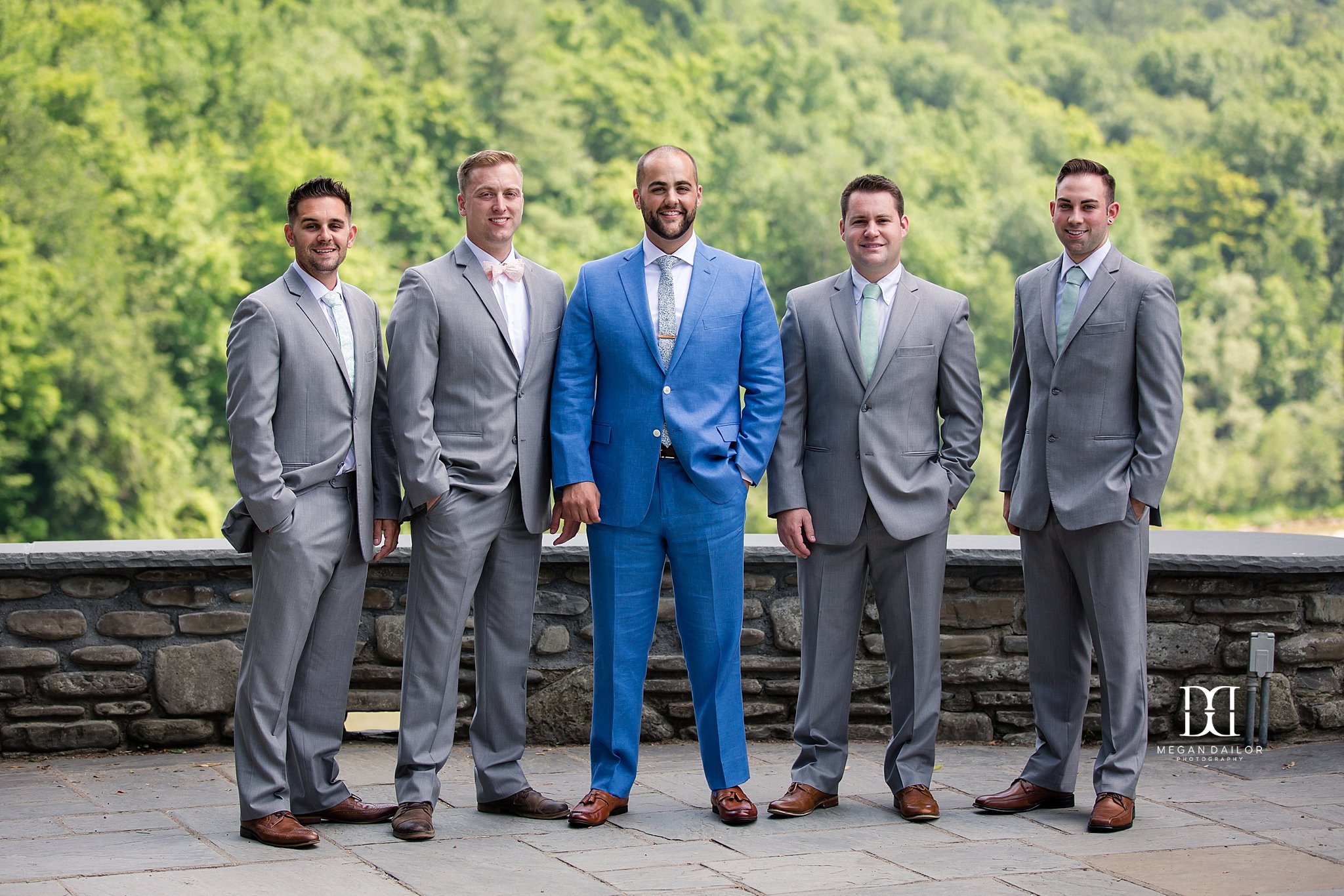 Love this angelic little flower girl!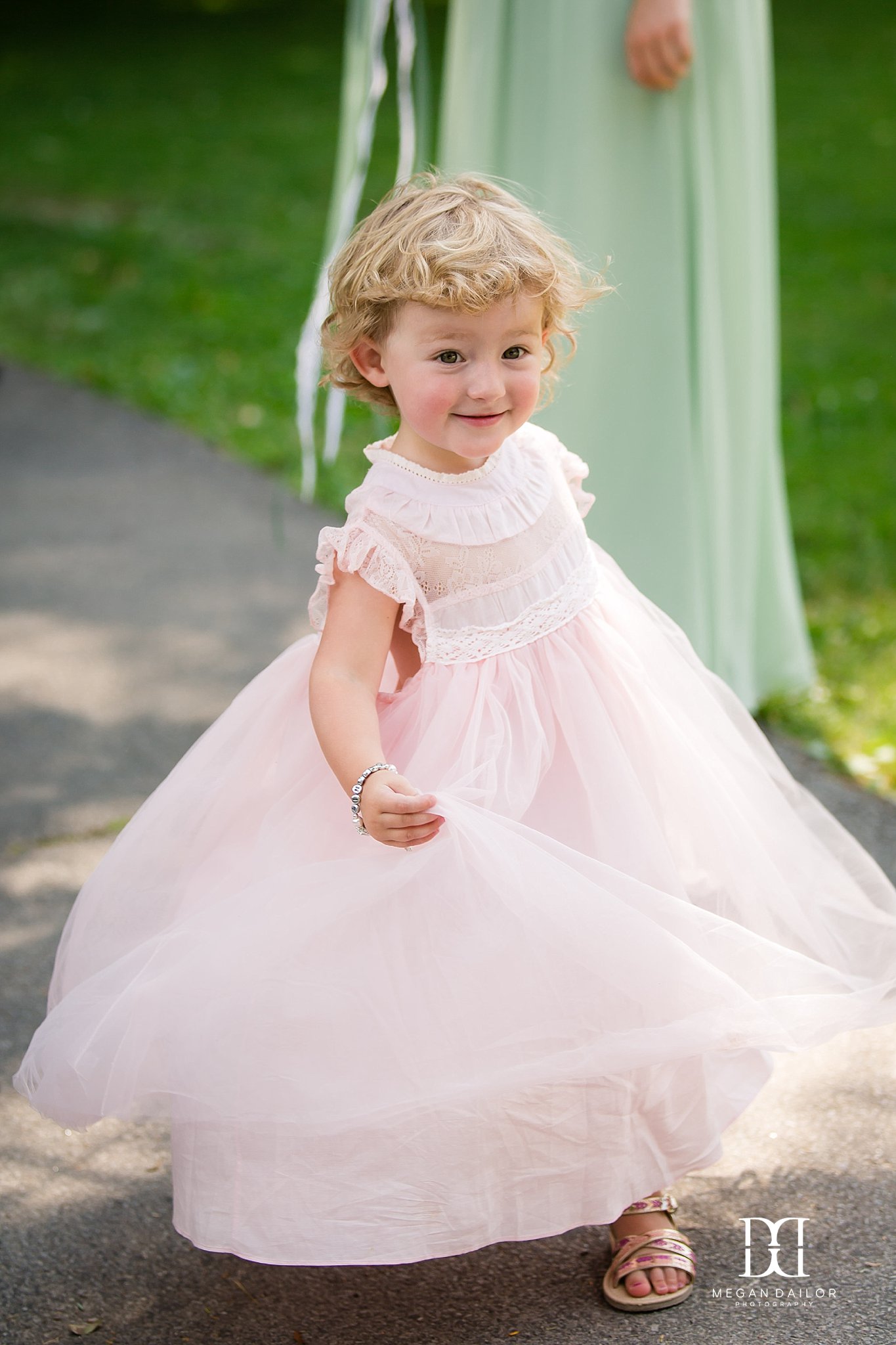 The flower girls were soooo cute! The did not mess around when it came to distributing the flowers 😀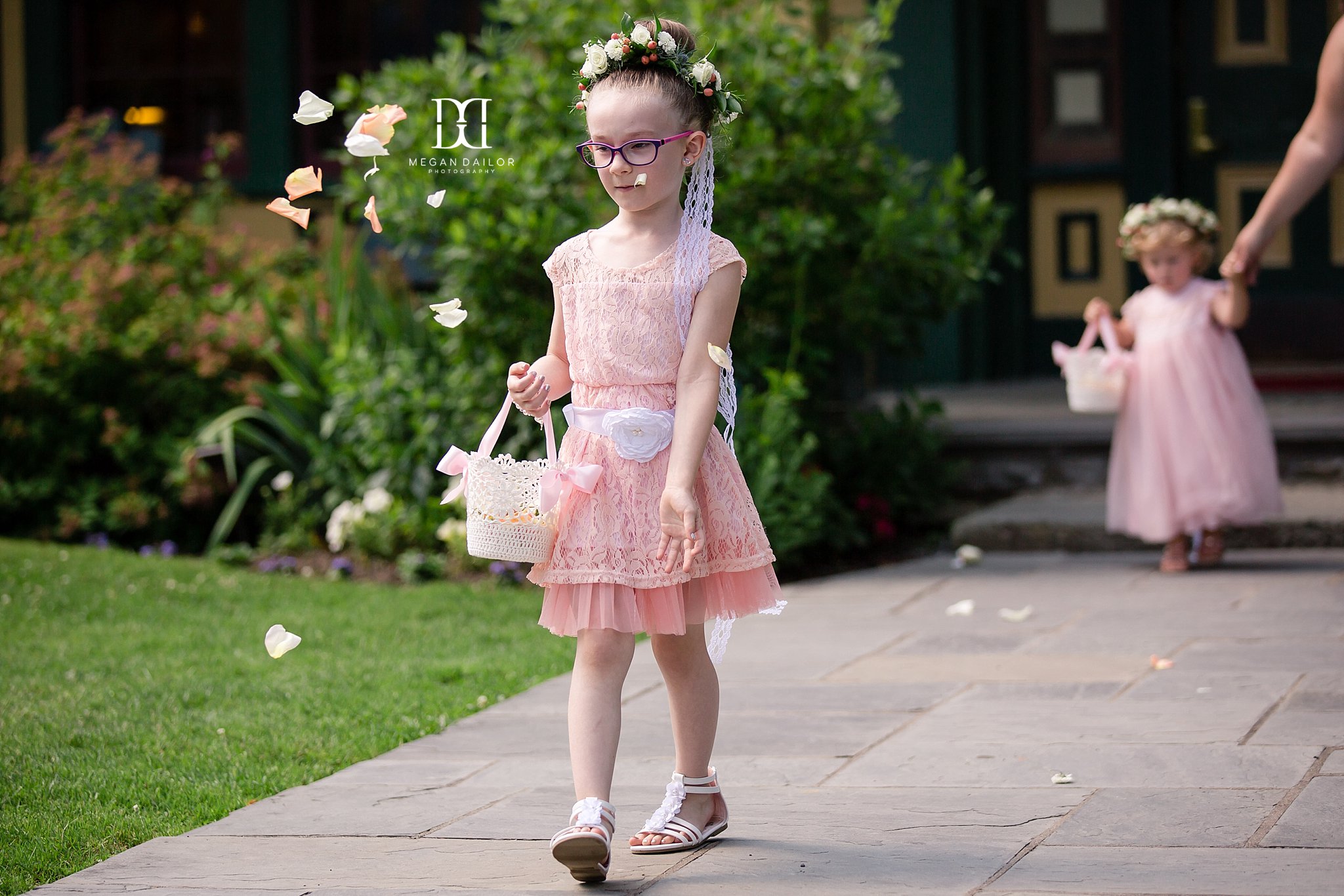 Clay finally sees his love... that perfect tear!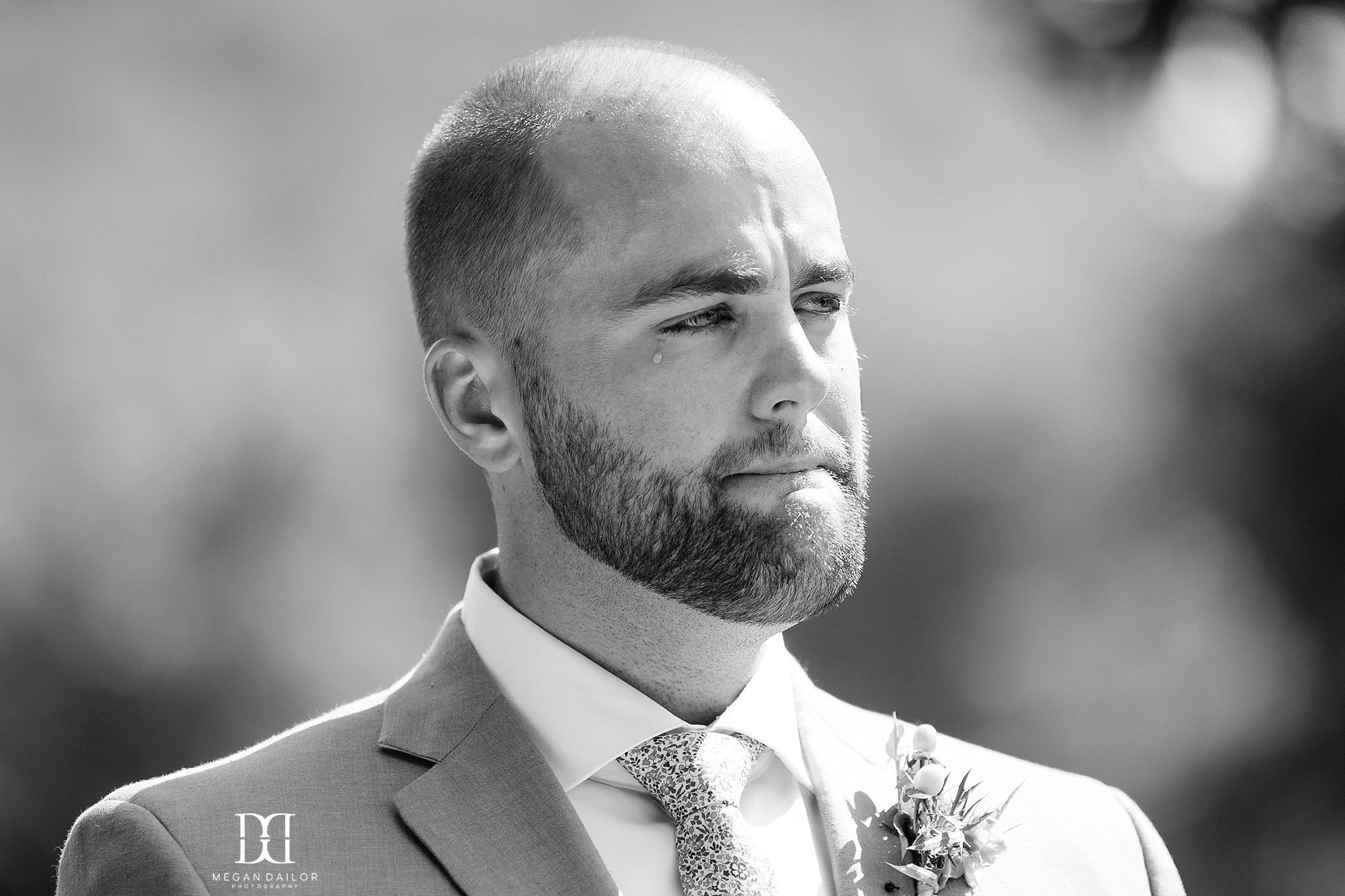 You can just barely see a tear falling down Naomi's cheek under her veil here, too.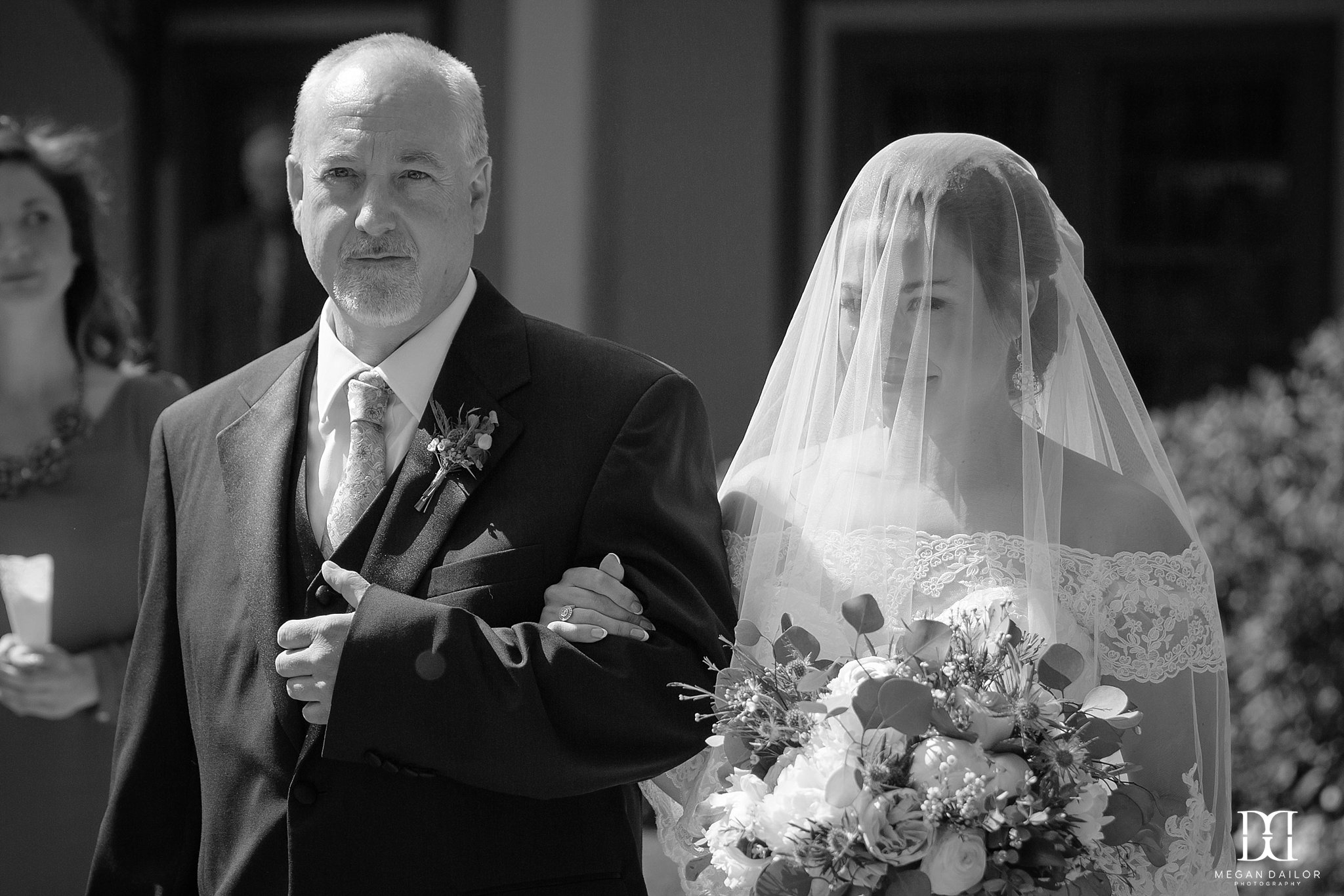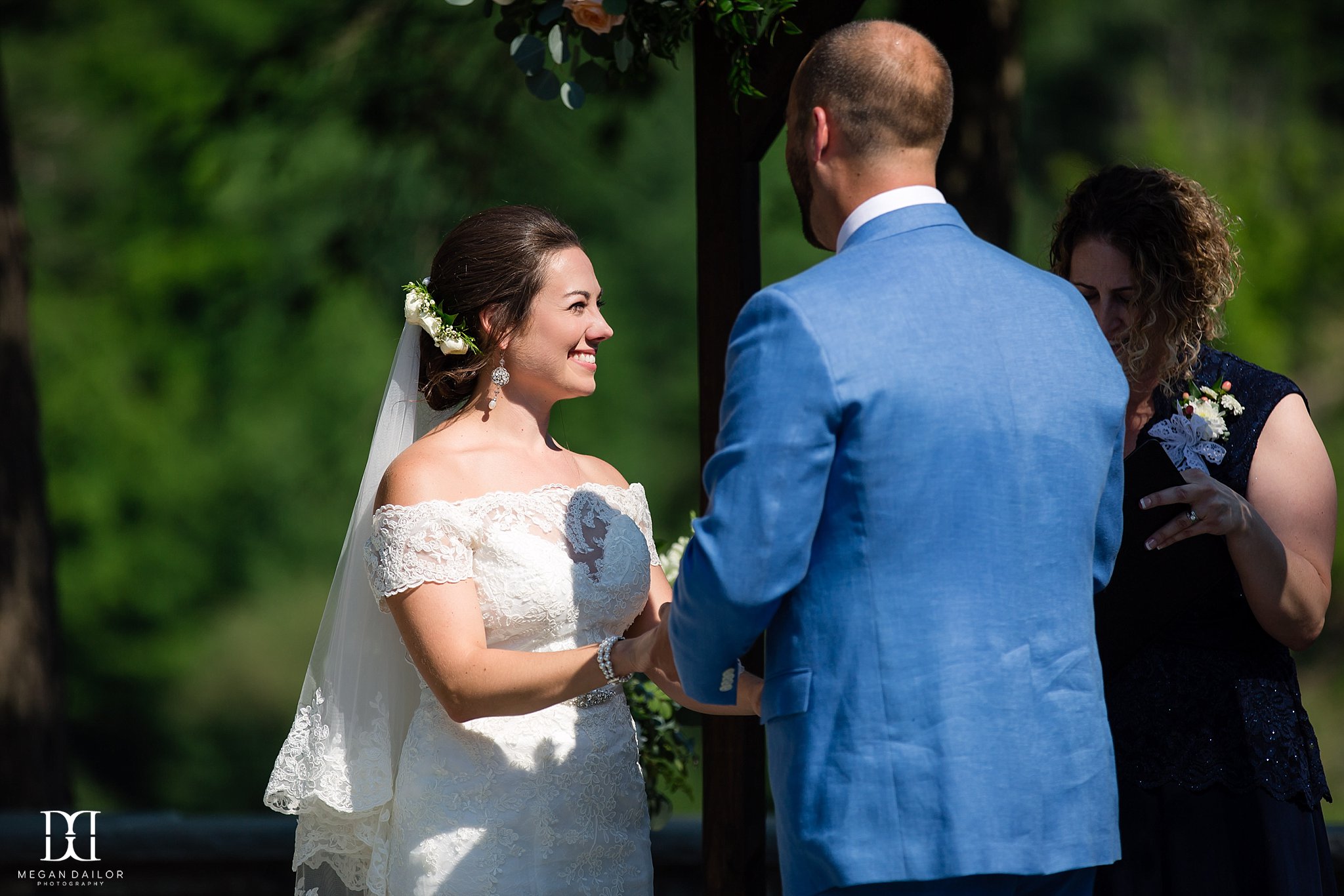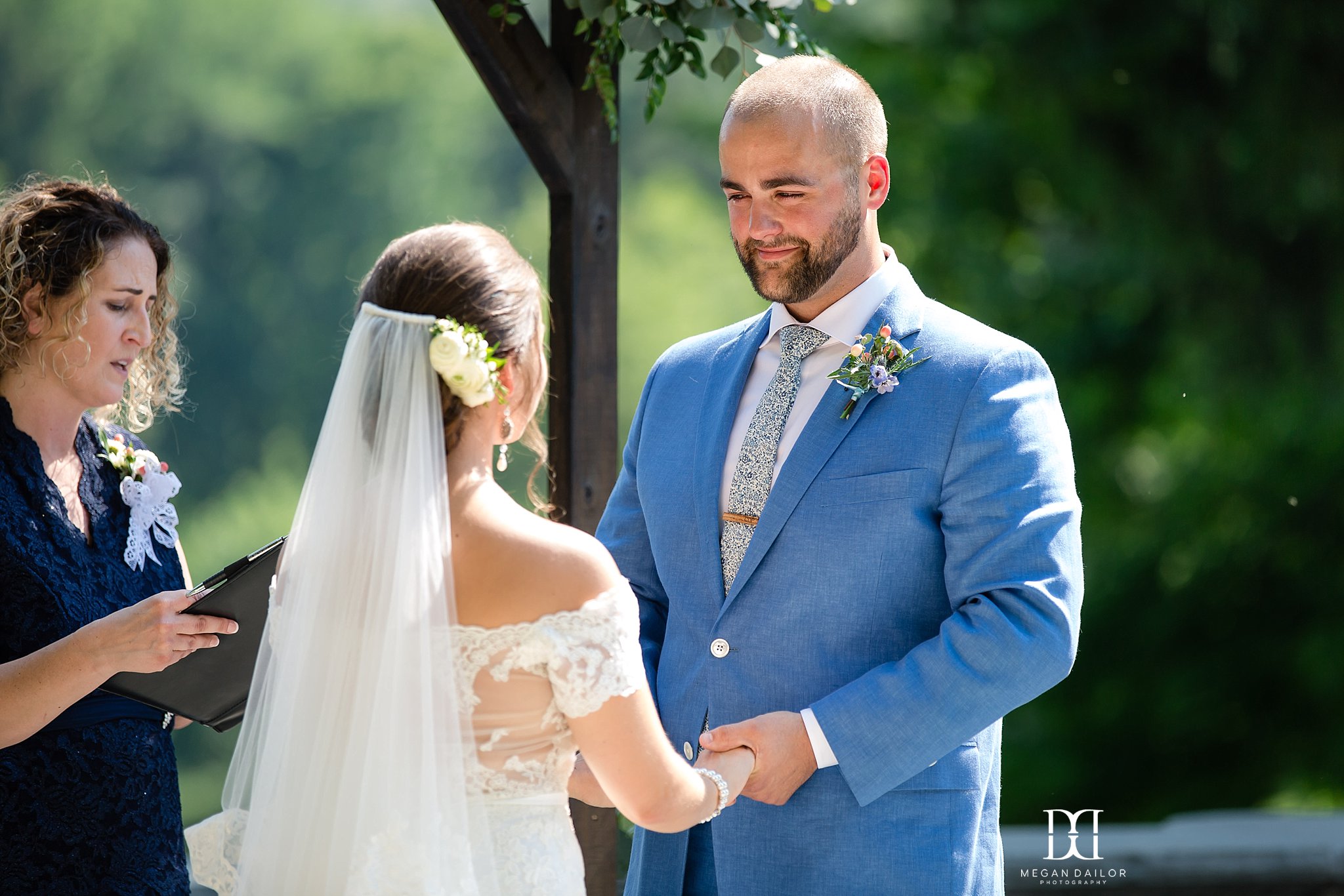 This is the reason people get married in Letchworth... the view is just fabulous!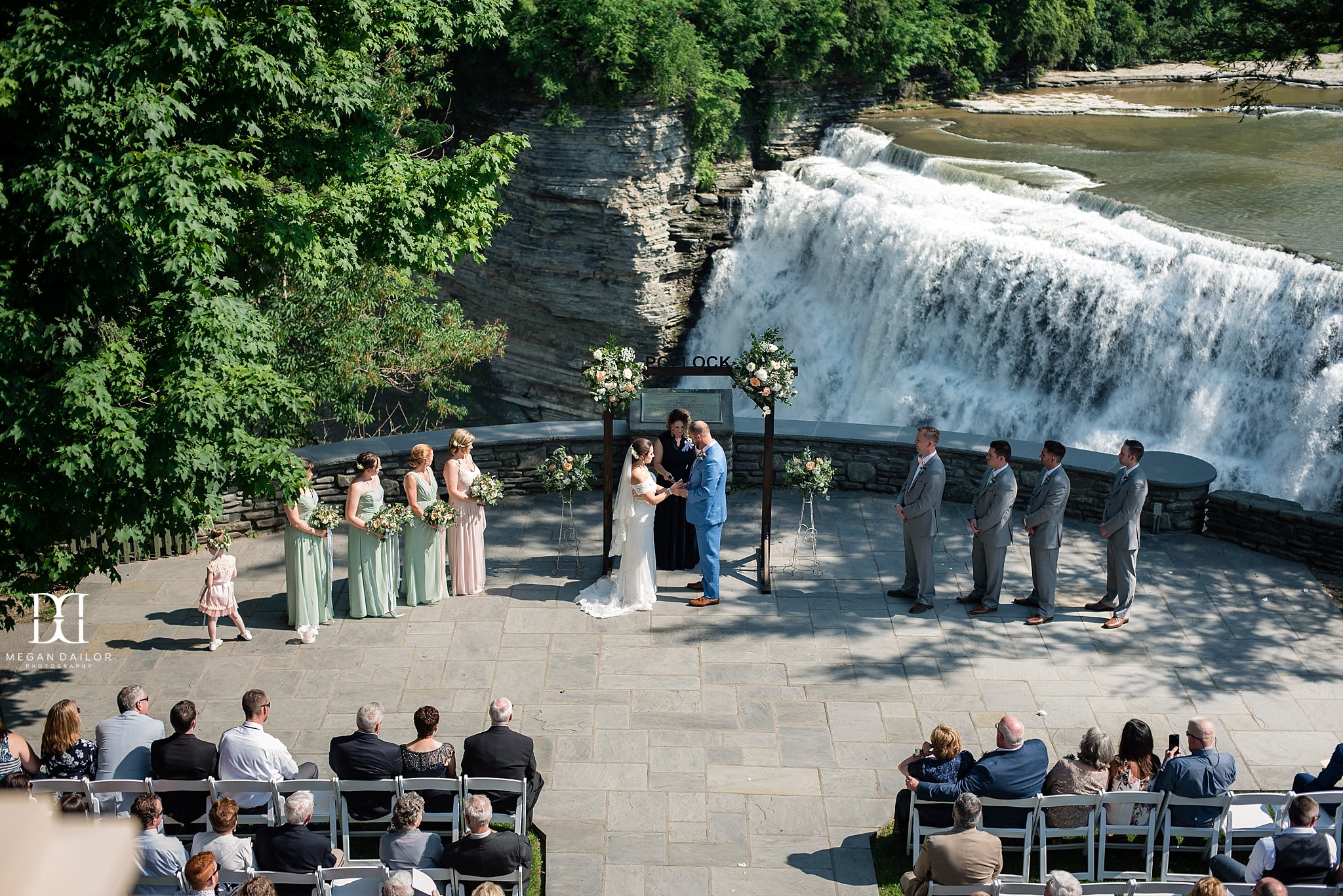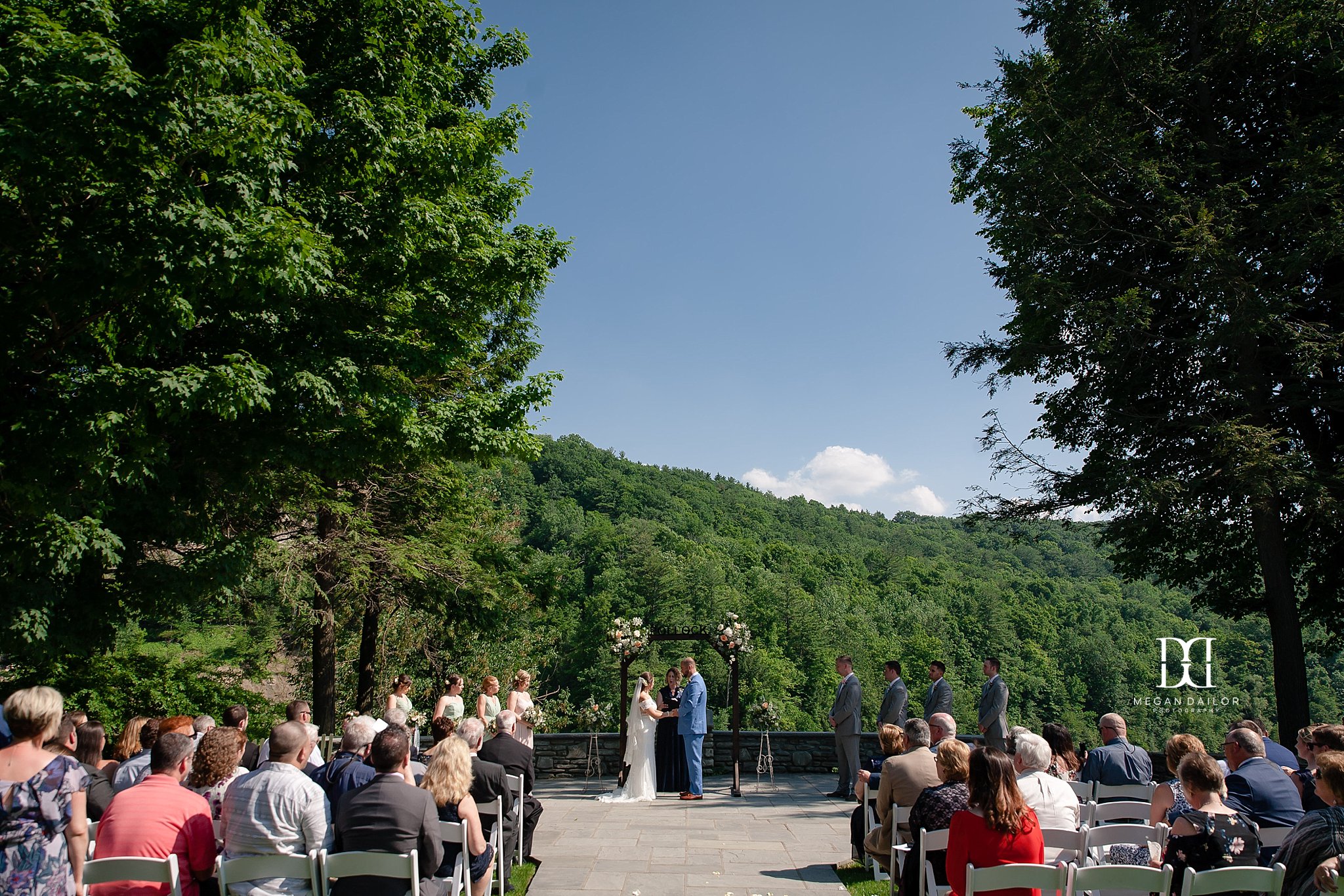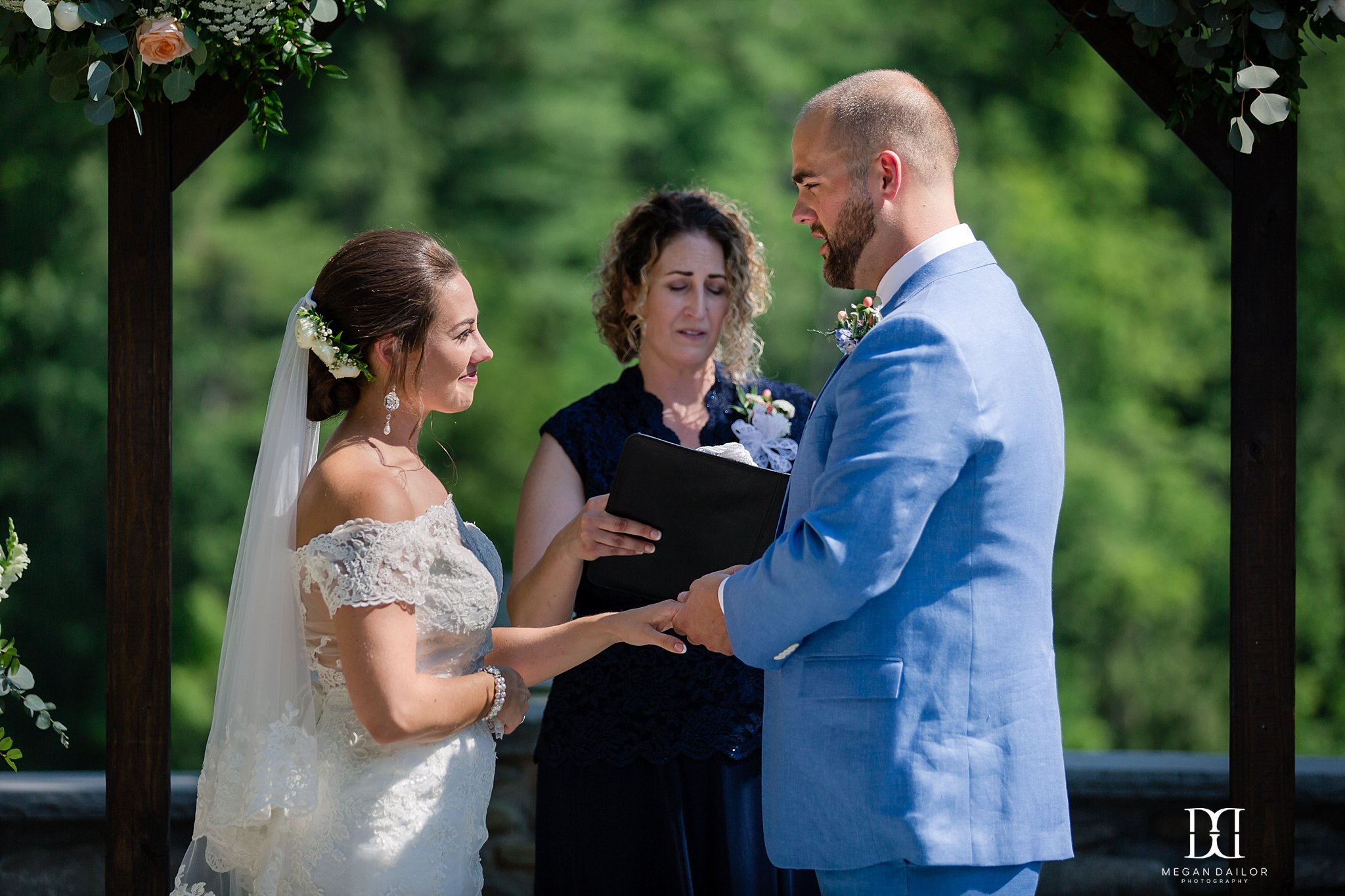 Perfect first kiss under the home made arch. I loved every detail of this wedding!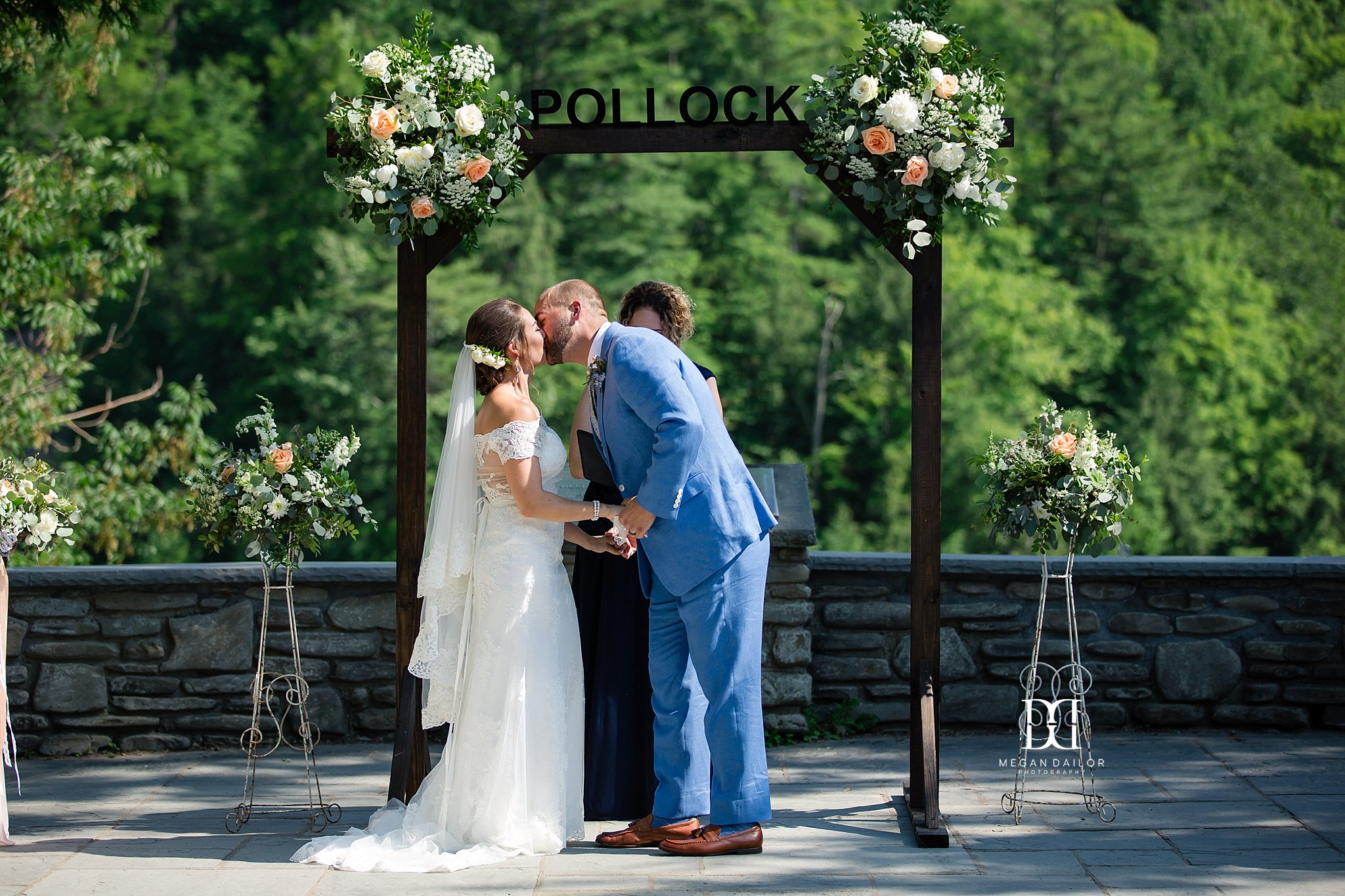 When you want some southern inspiration in New York, there's nothing better than a Glen Iris Inn wedding!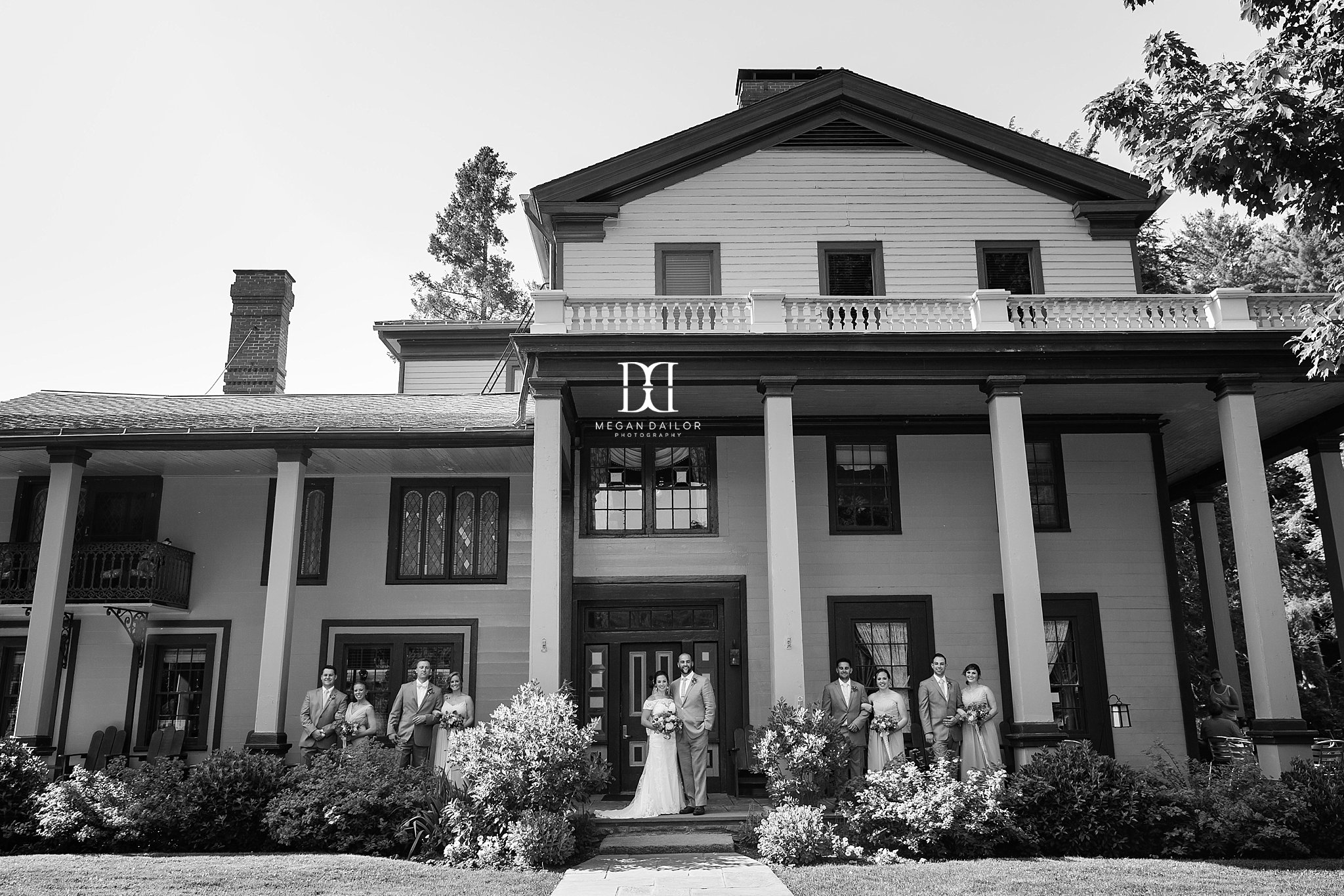 Keeping cool and hydrated, that's one smart bride! She had so much fun with everything all day, it was really a delight.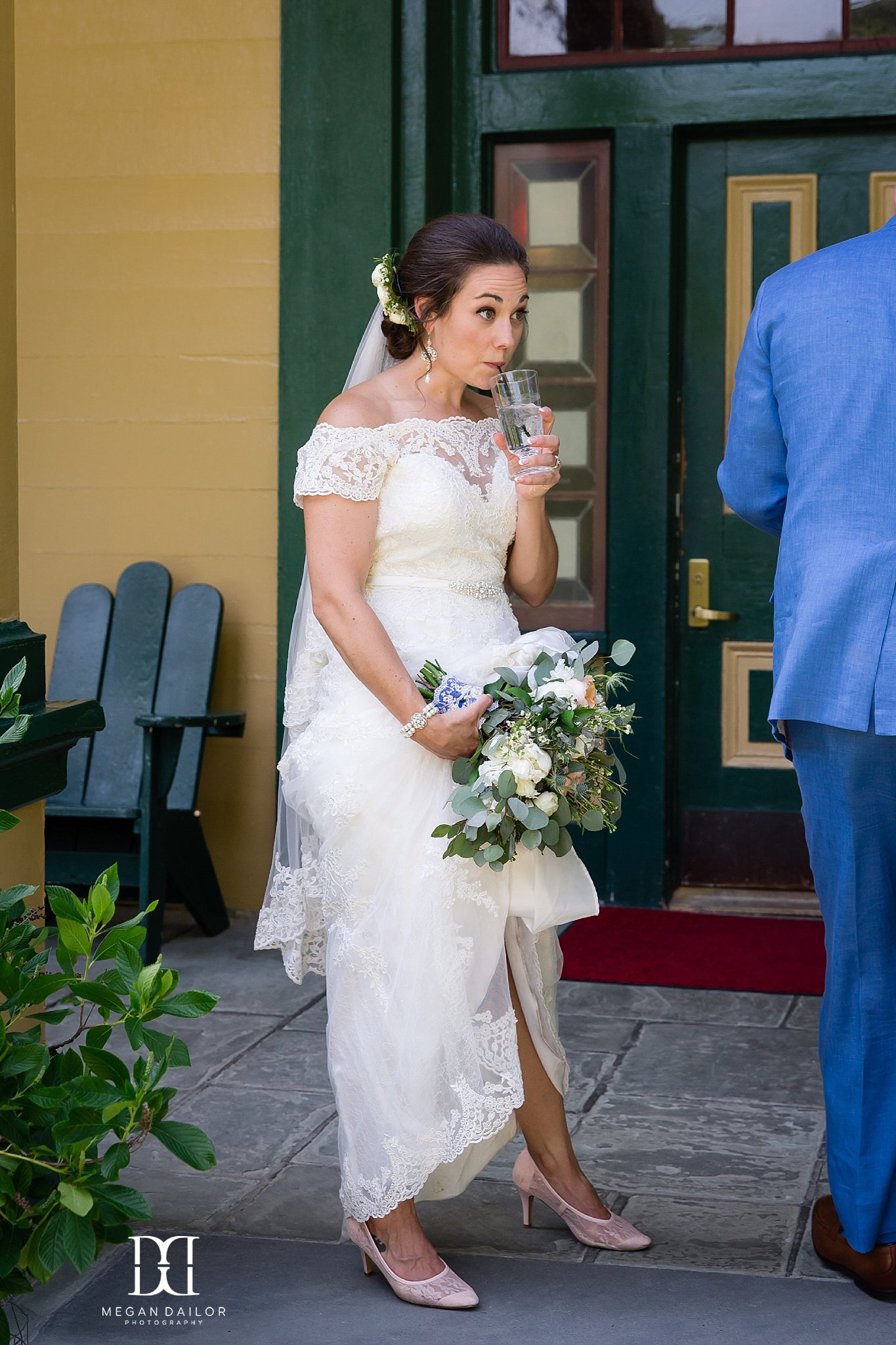 Portraits with these two were a breeze, they are perfect together.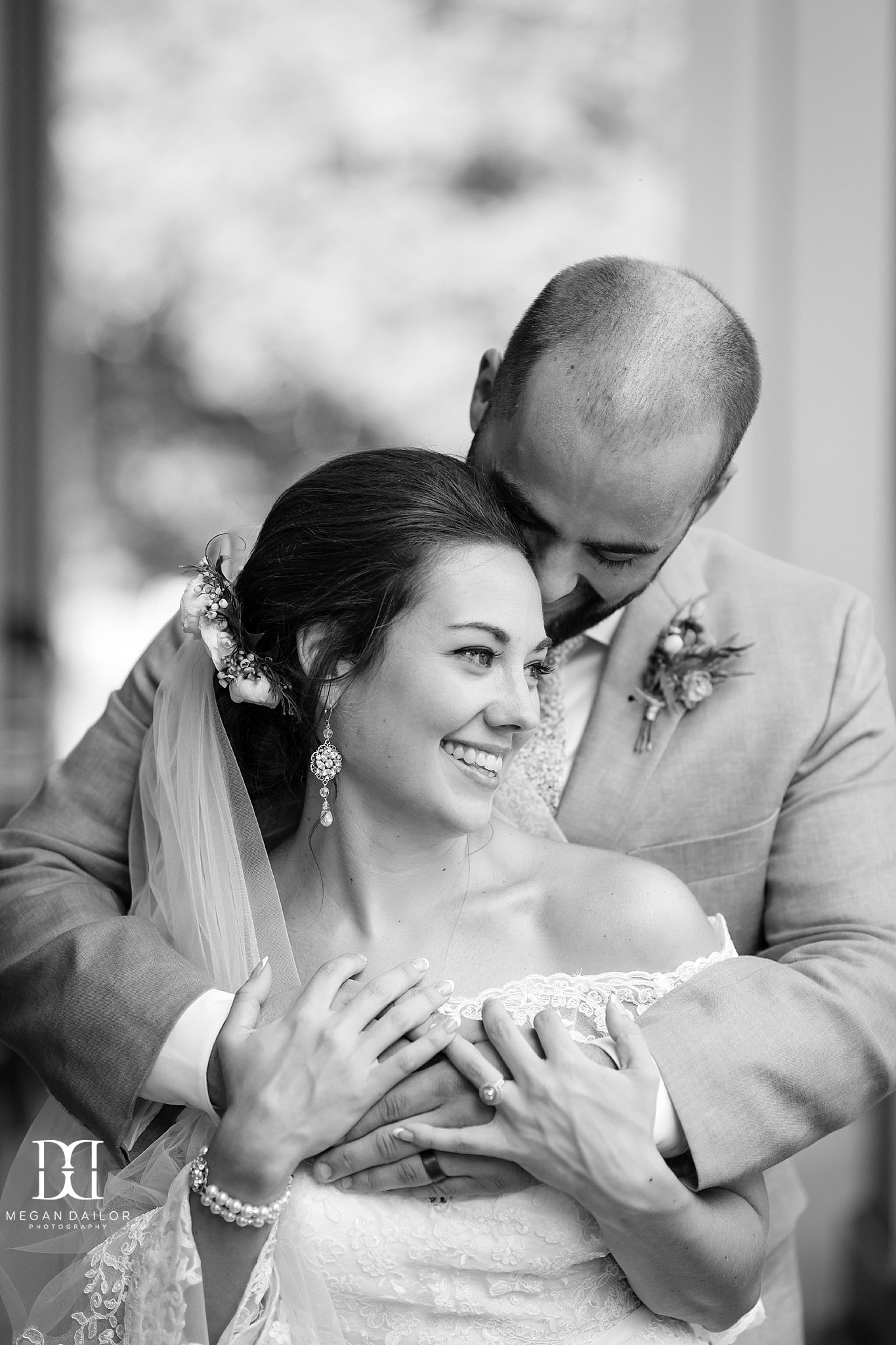 I lead Naomi and Clay down to the falls overlook for some portraits and when I looked back over my shoulder at them, they were doing this... they're seriously like a fairytale.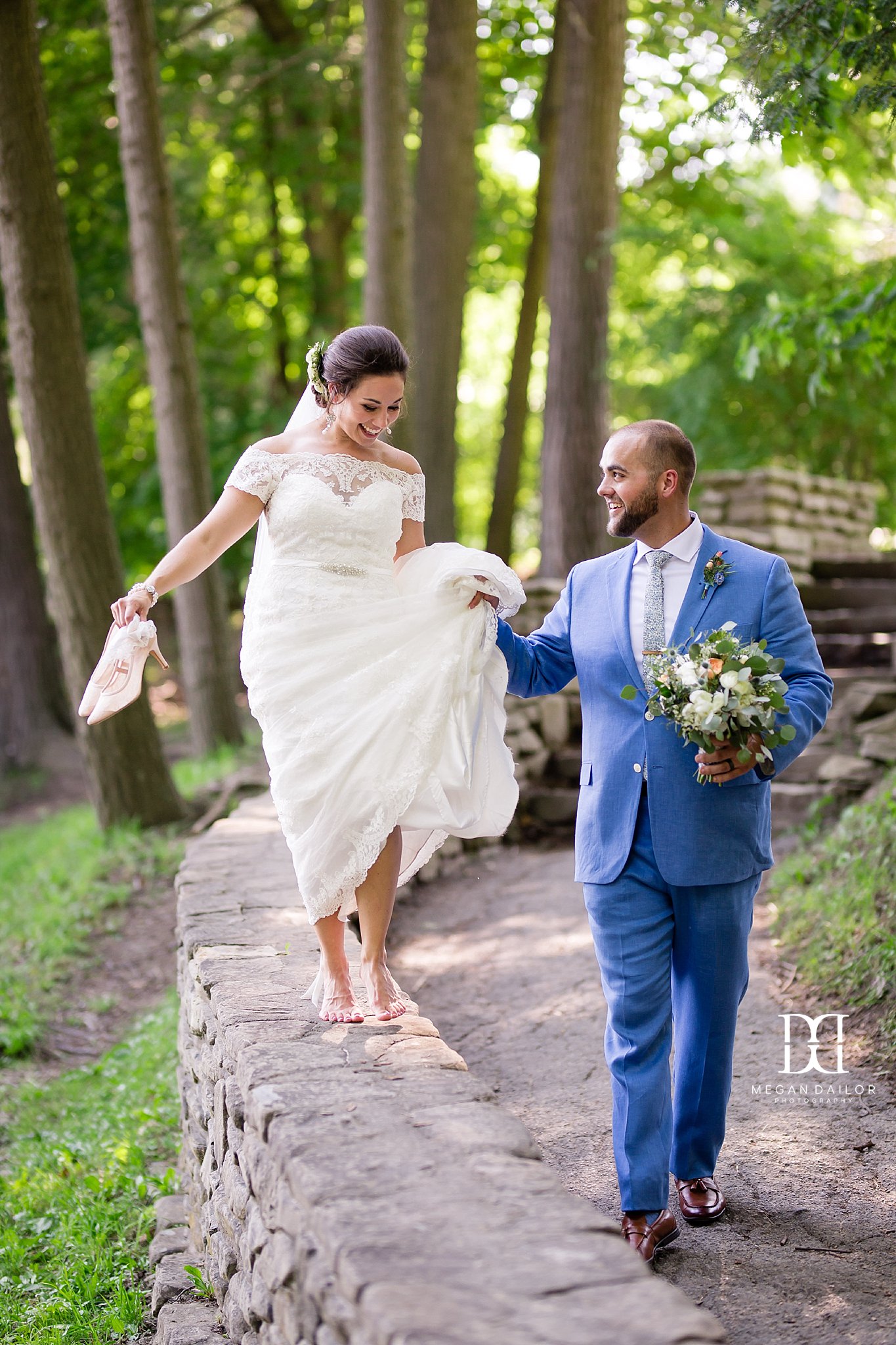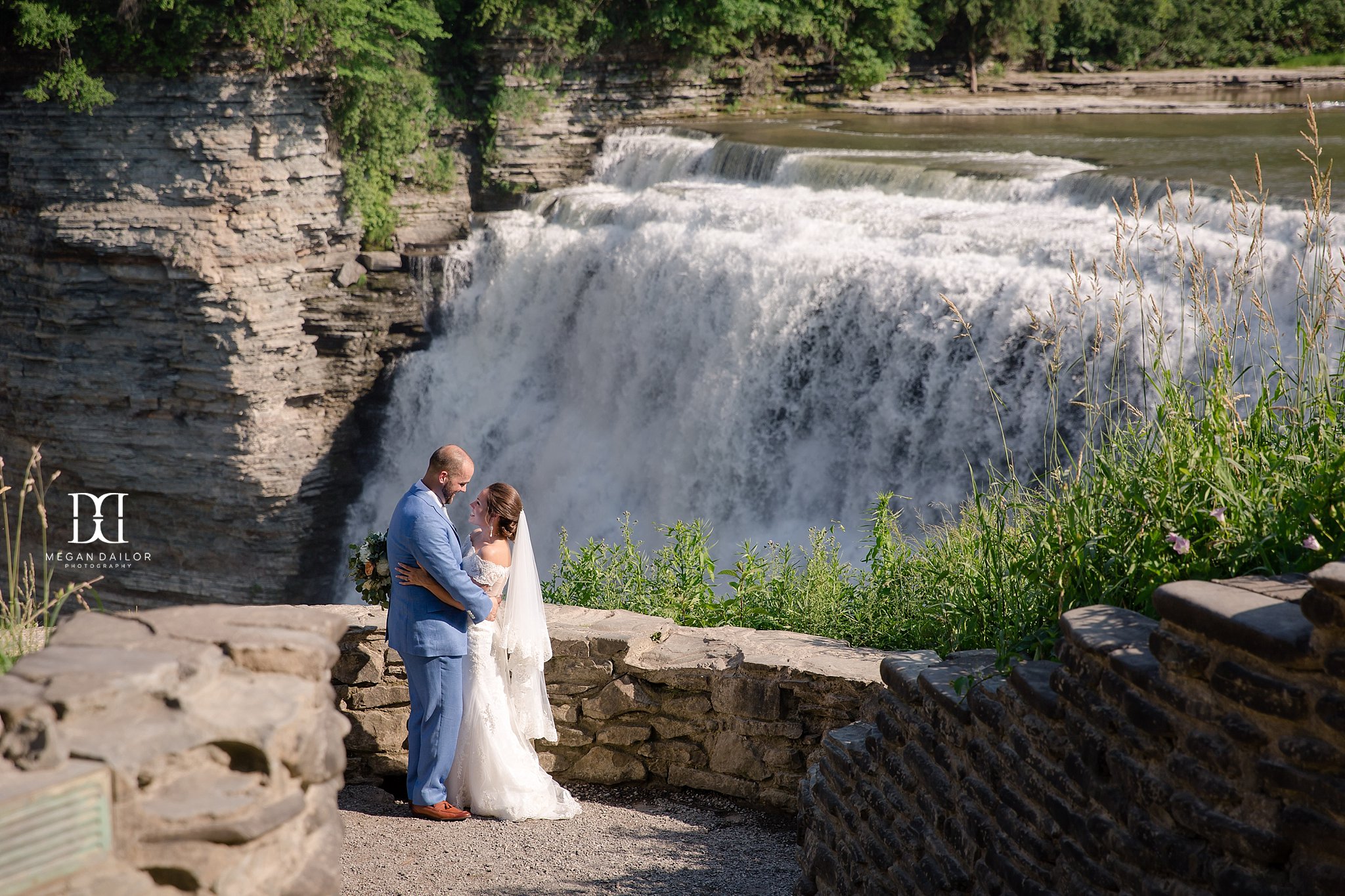 It's important to get some perspective on your wedding day.

They're basically two heart eye emojis in a wedding dress and suit.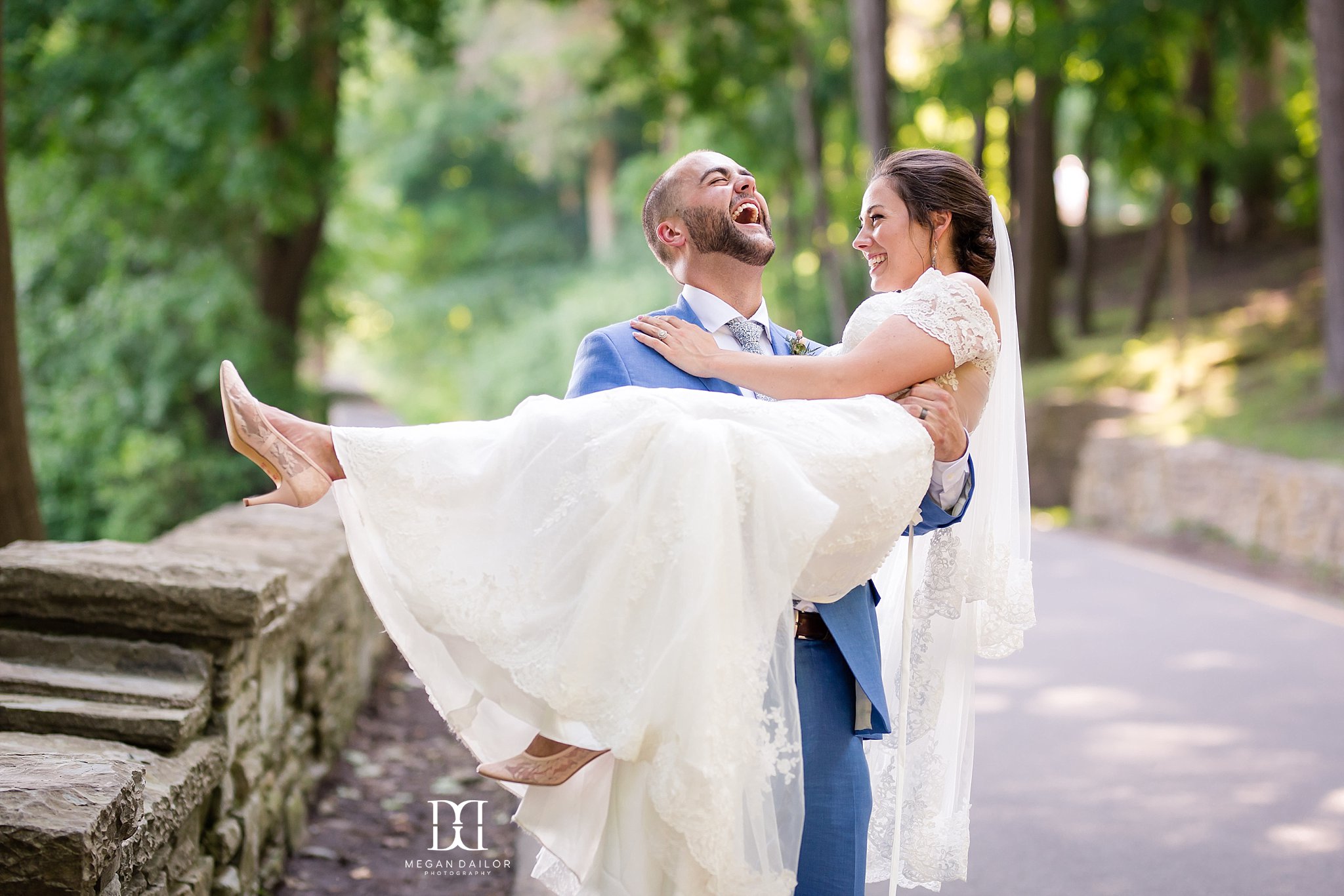 <3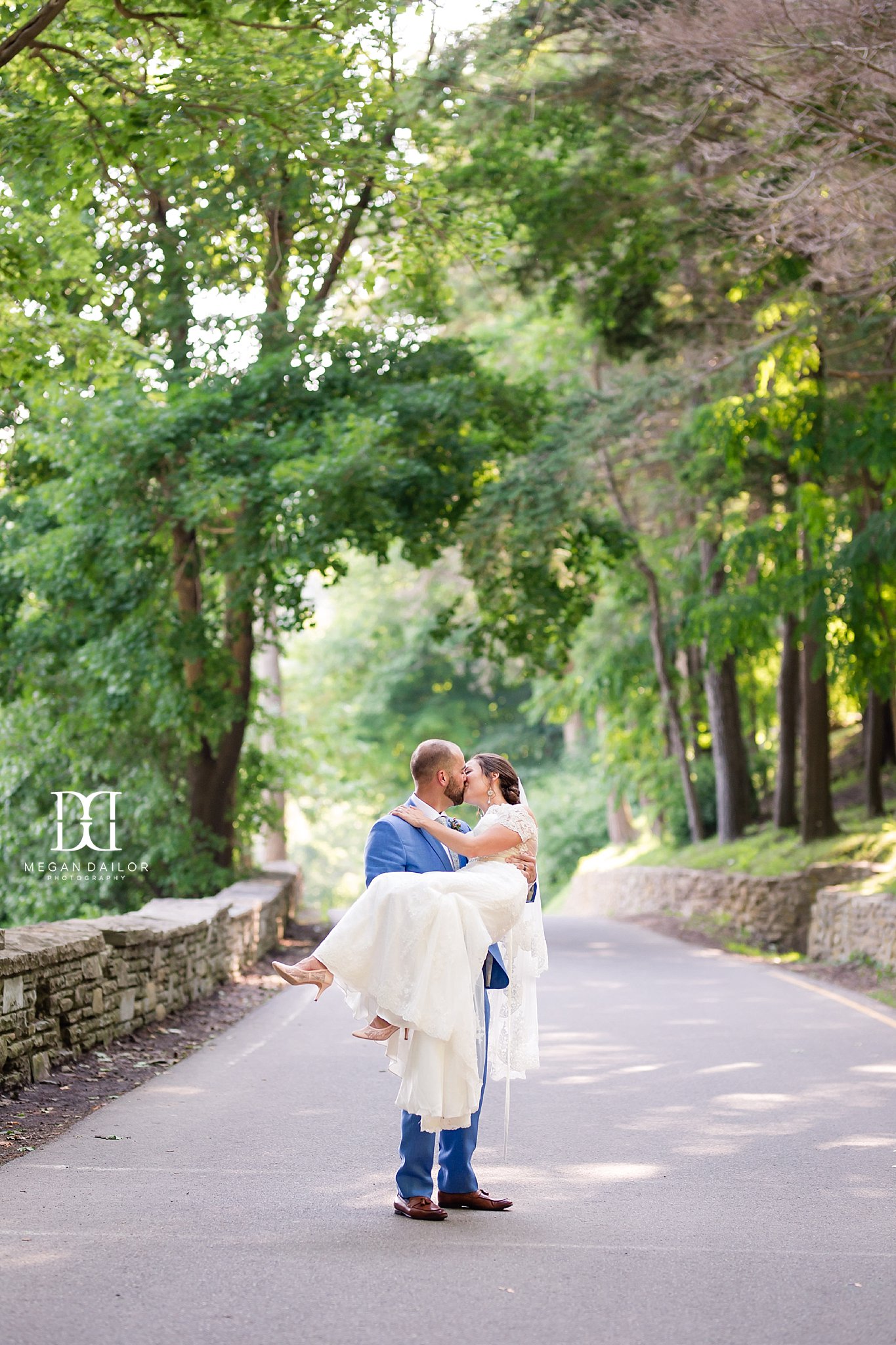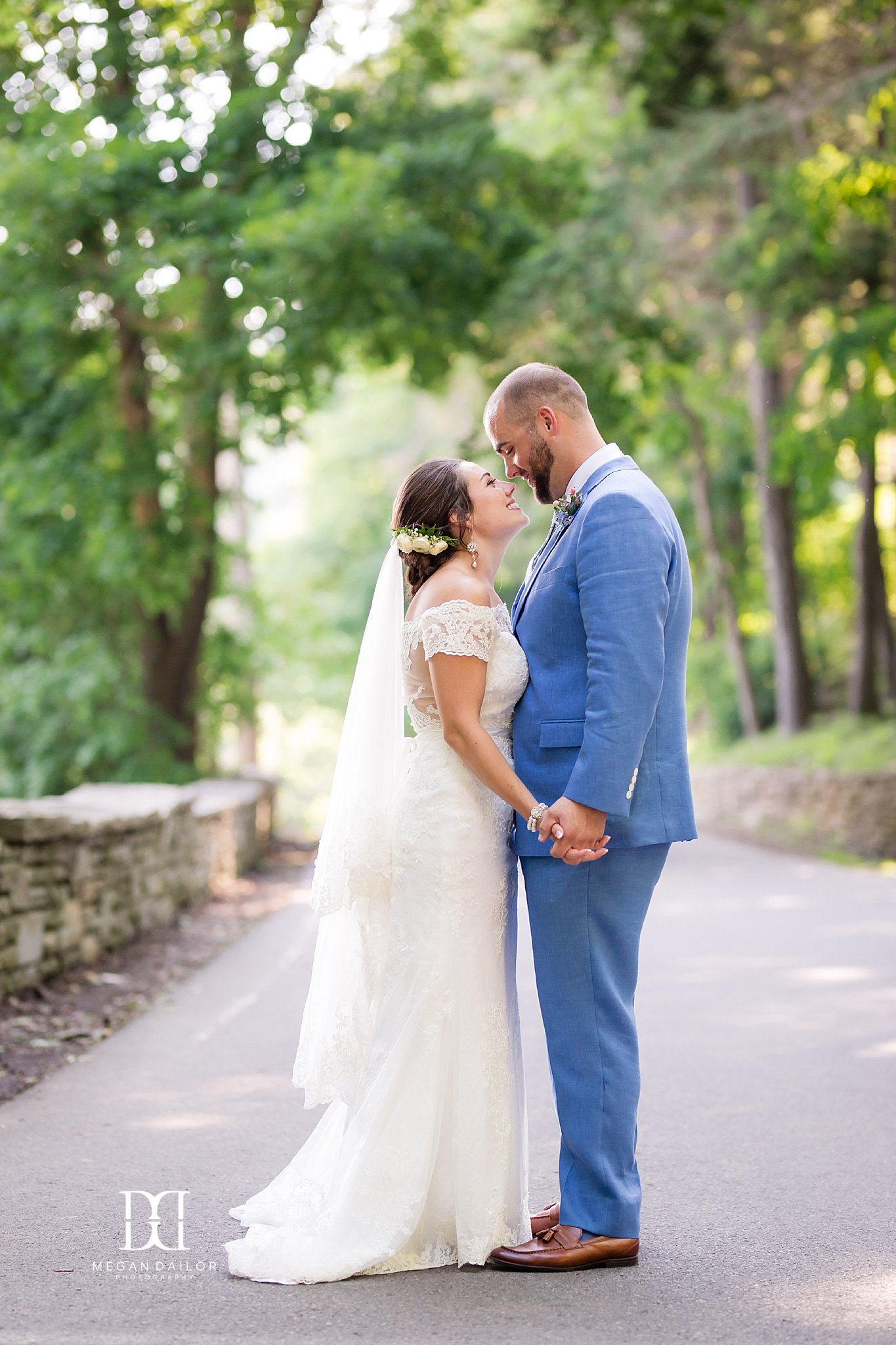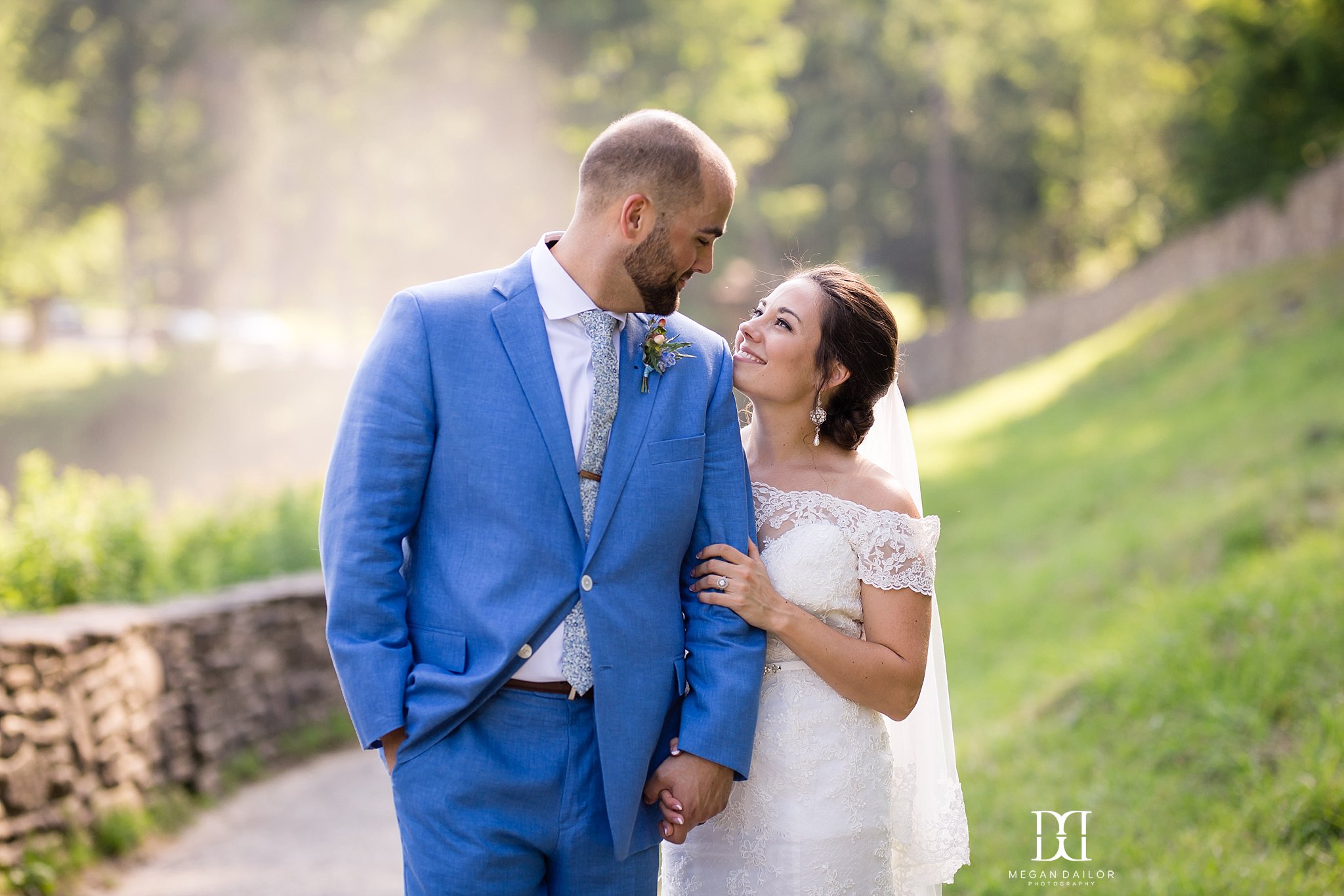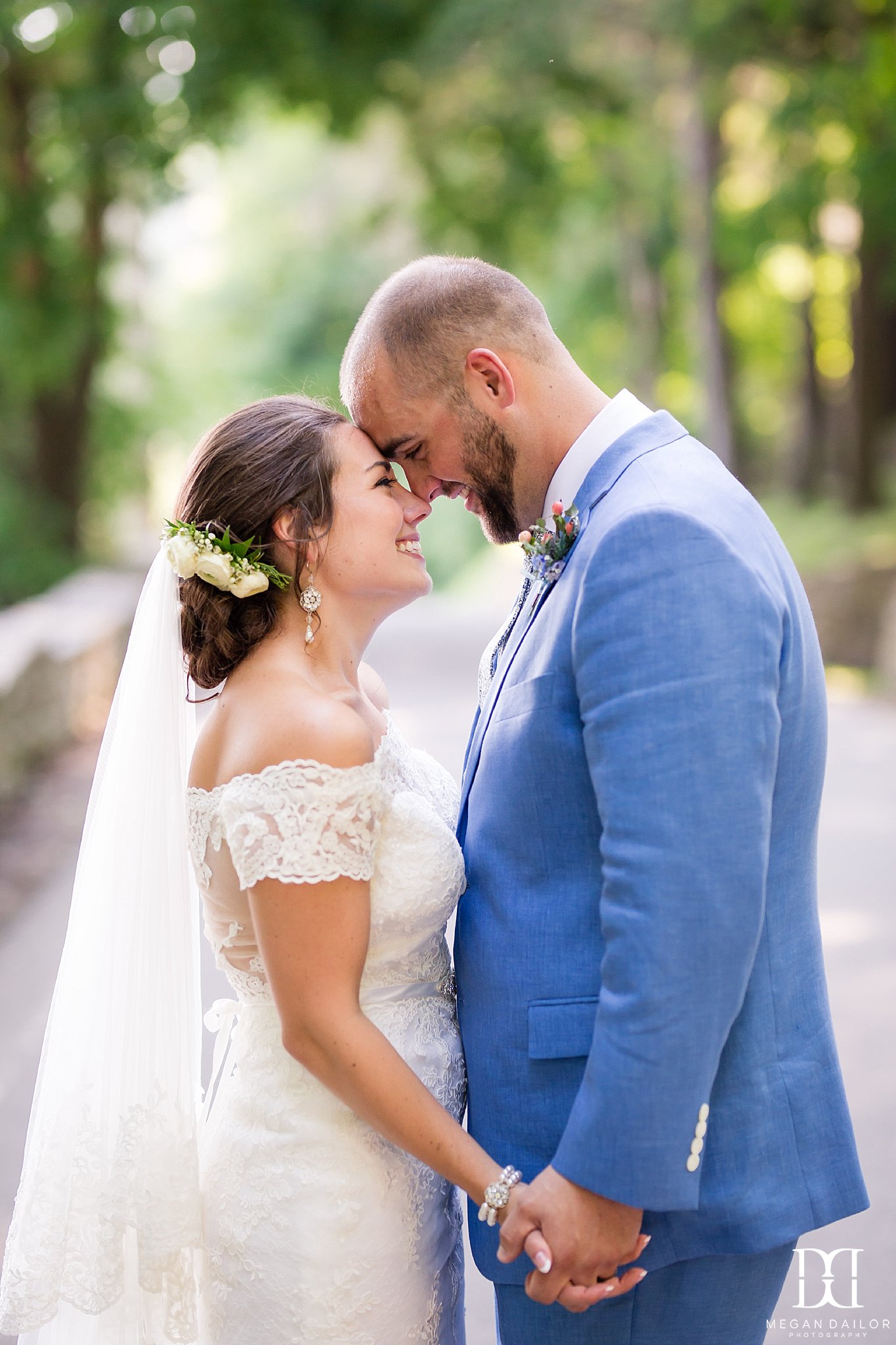 After dinner, we found a minute to sneak away for some wedding portraits at some of the higher lookouts to fully take advantage of the beauty of letchworth!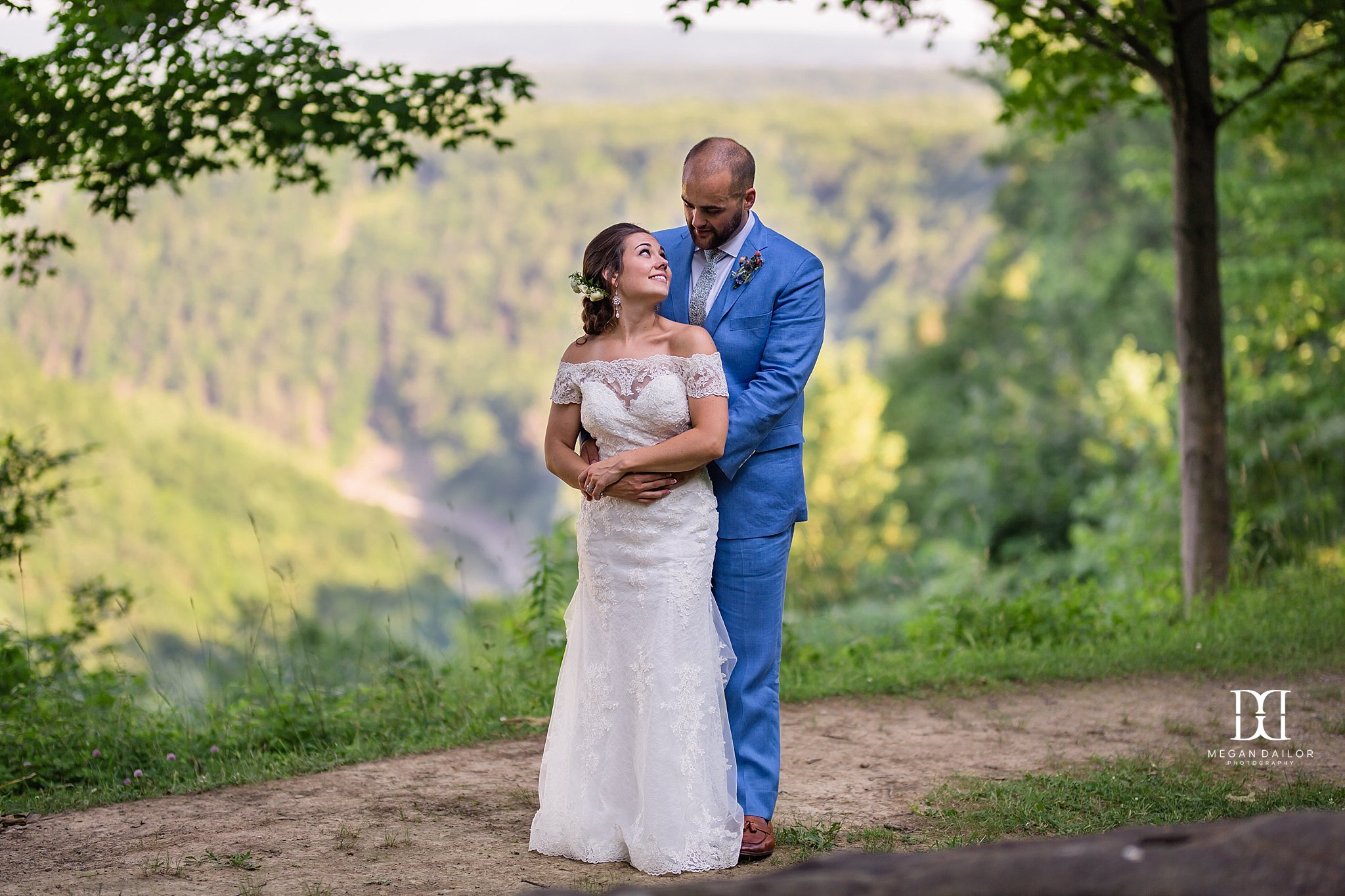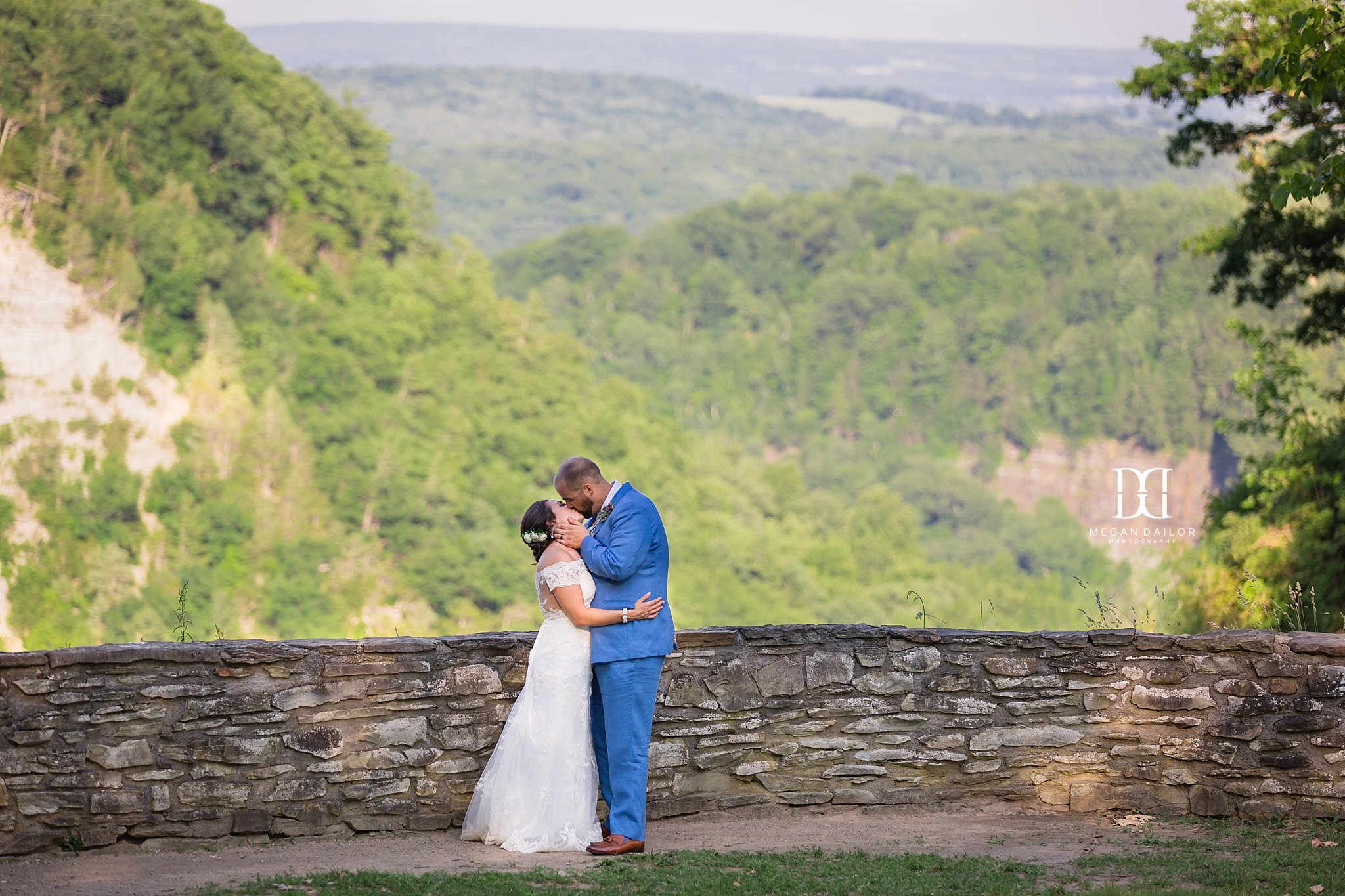 Natural fireworks.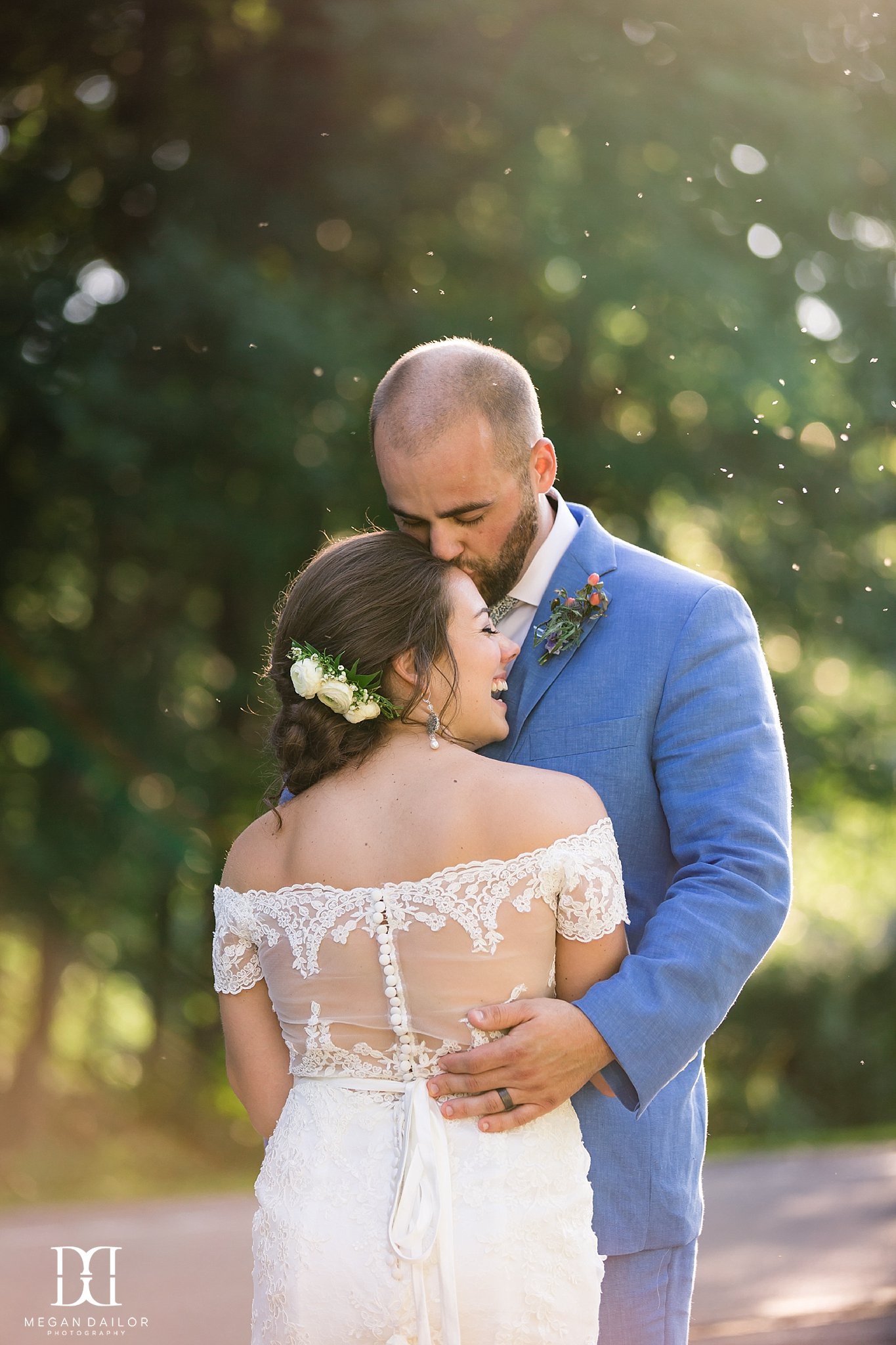 This tree is everything!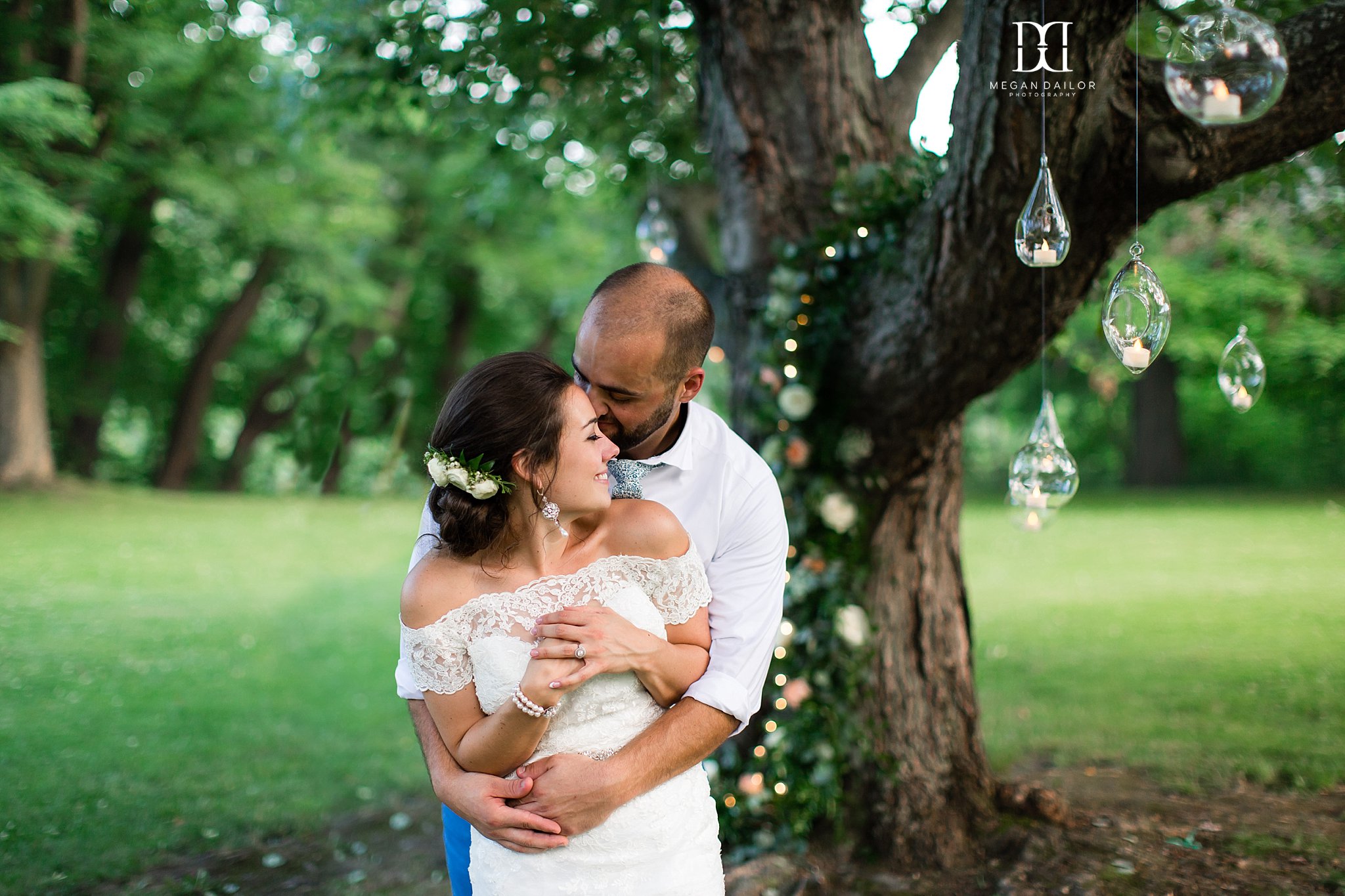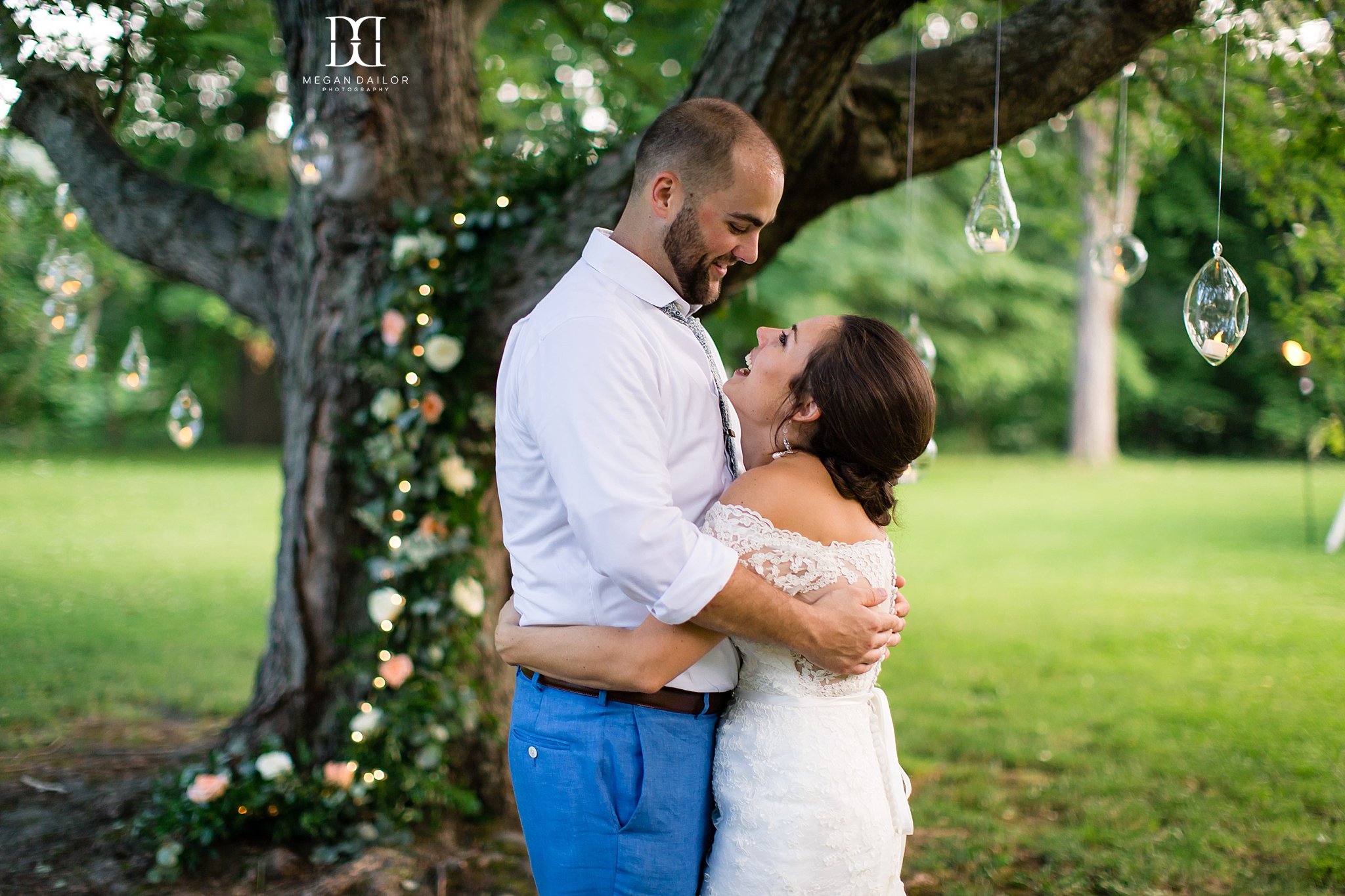 Cutest sweetheart table ever! That is a garland of doilies fluttering in the breeze.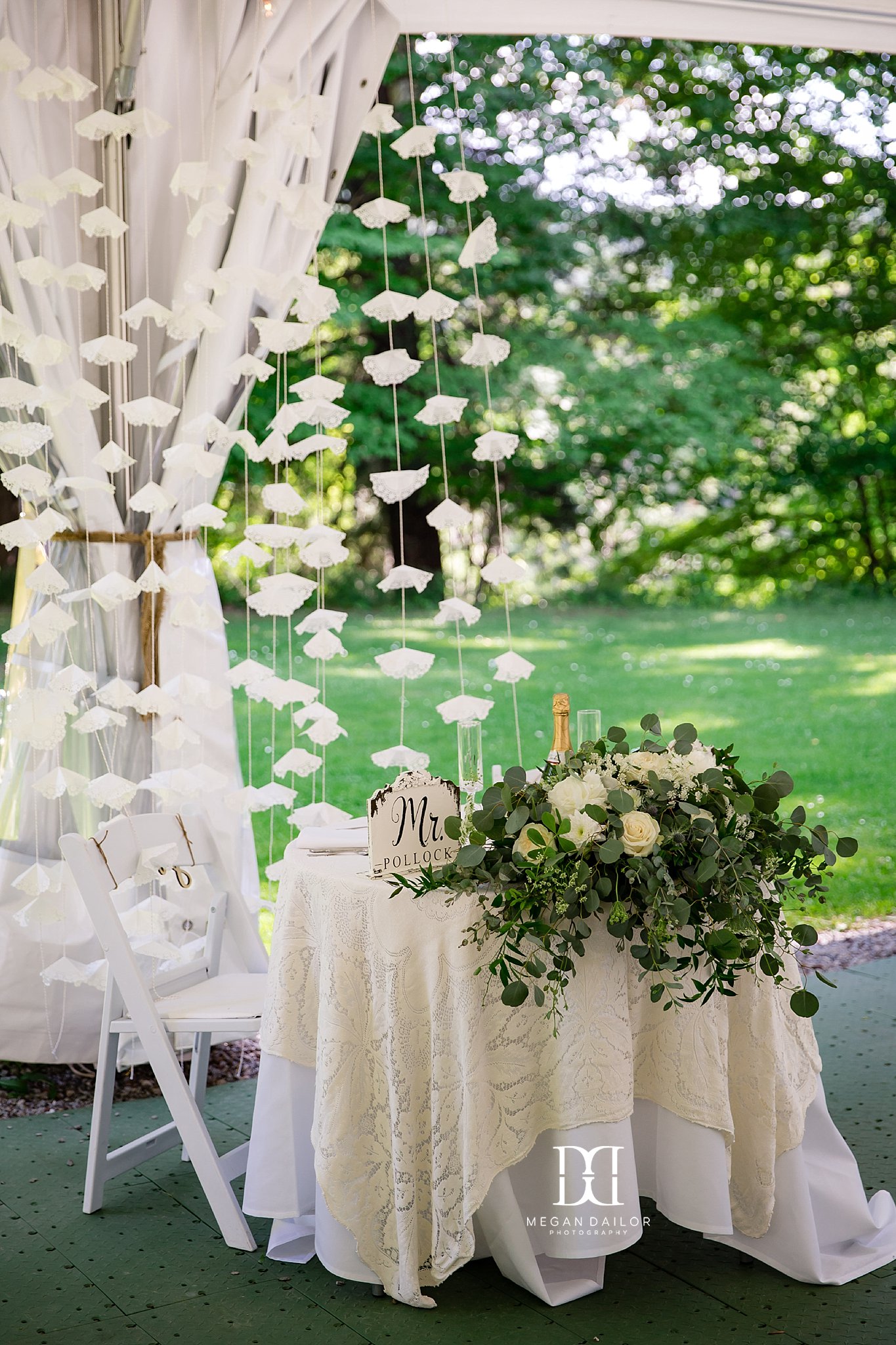 The wedding had a very laid back vibe with lots of places to hang out and play games... Naomi was very excited to play some cornhole. I would NOT mess with this bride!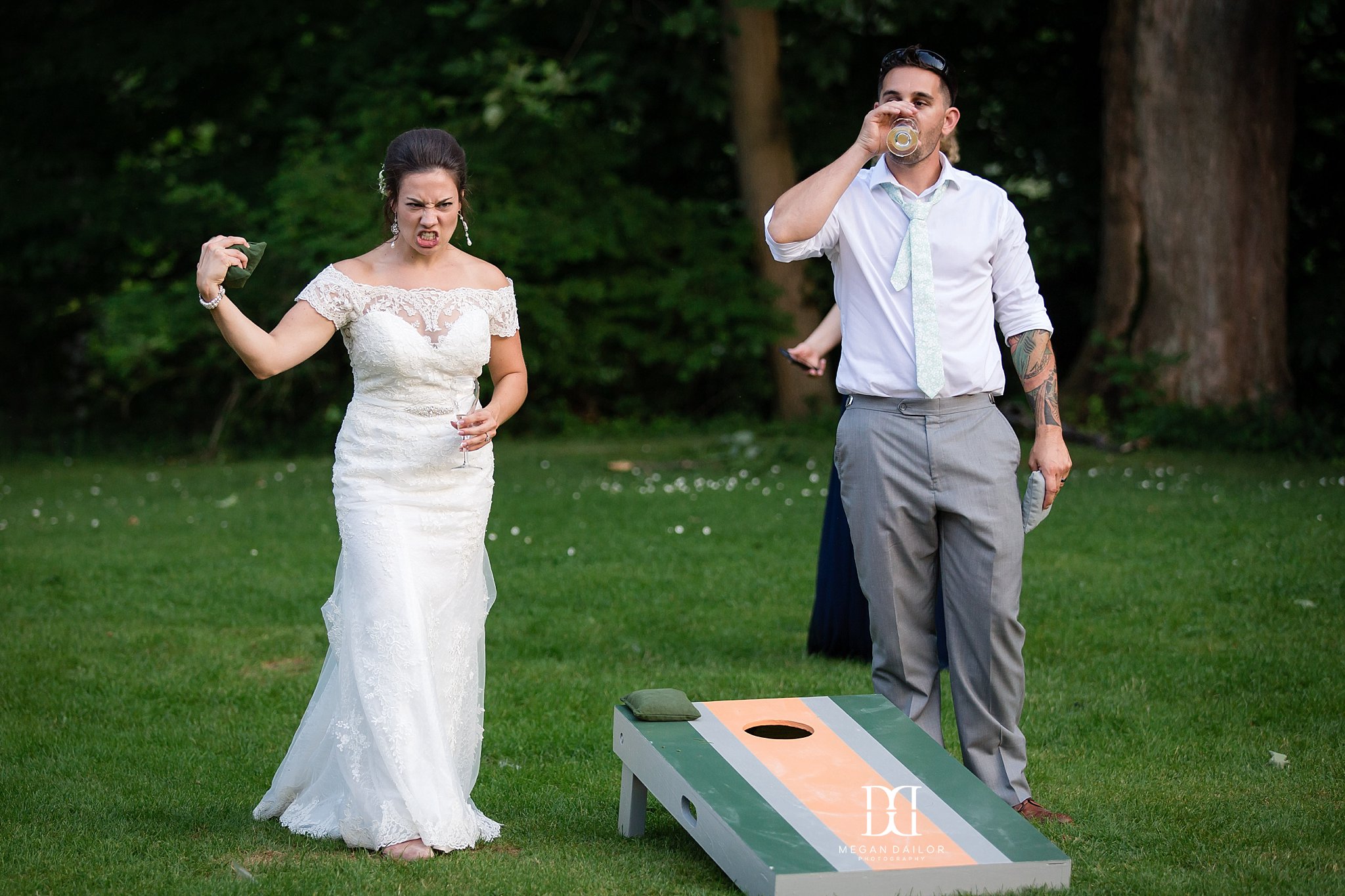 Cute little helper!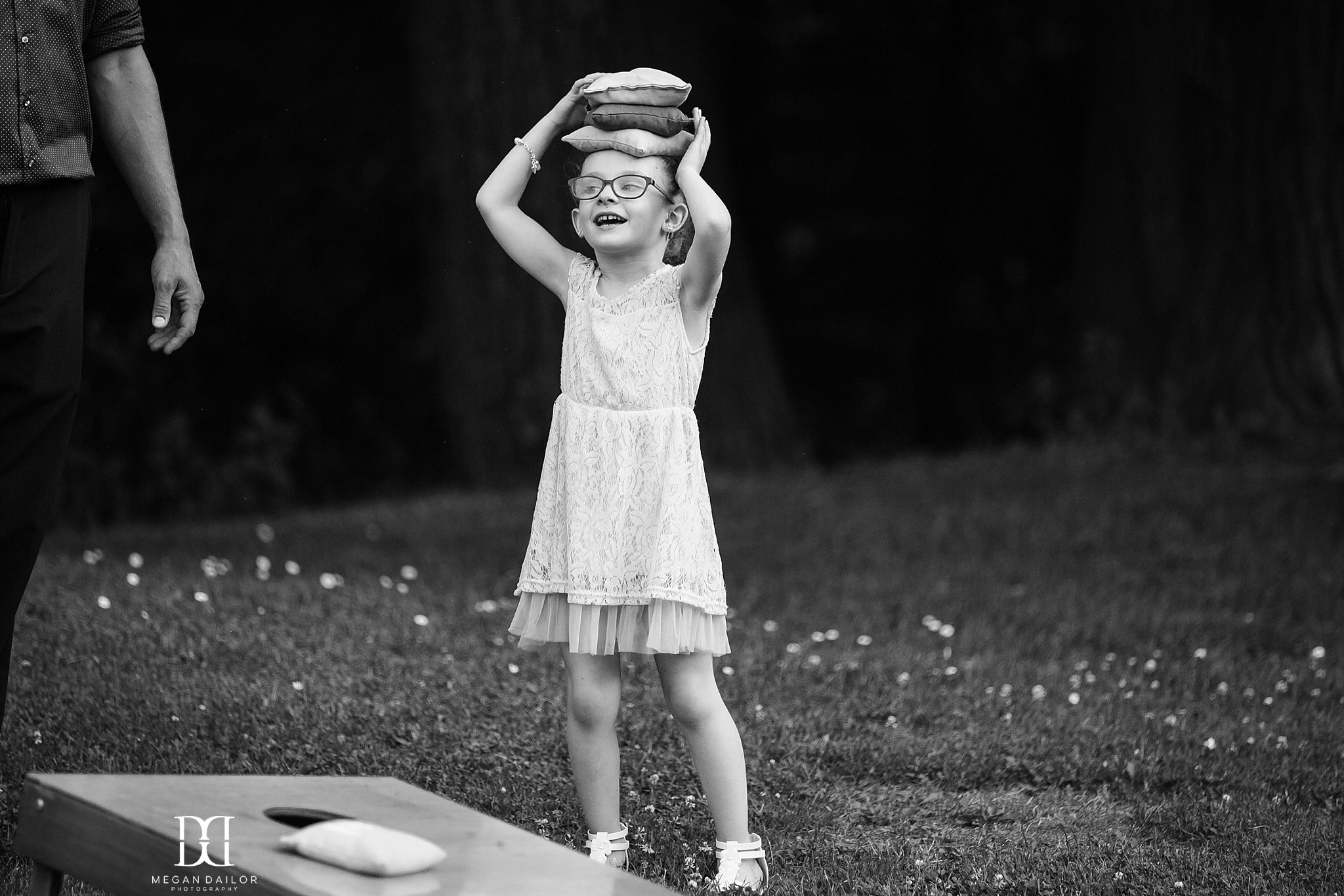 First dance magic.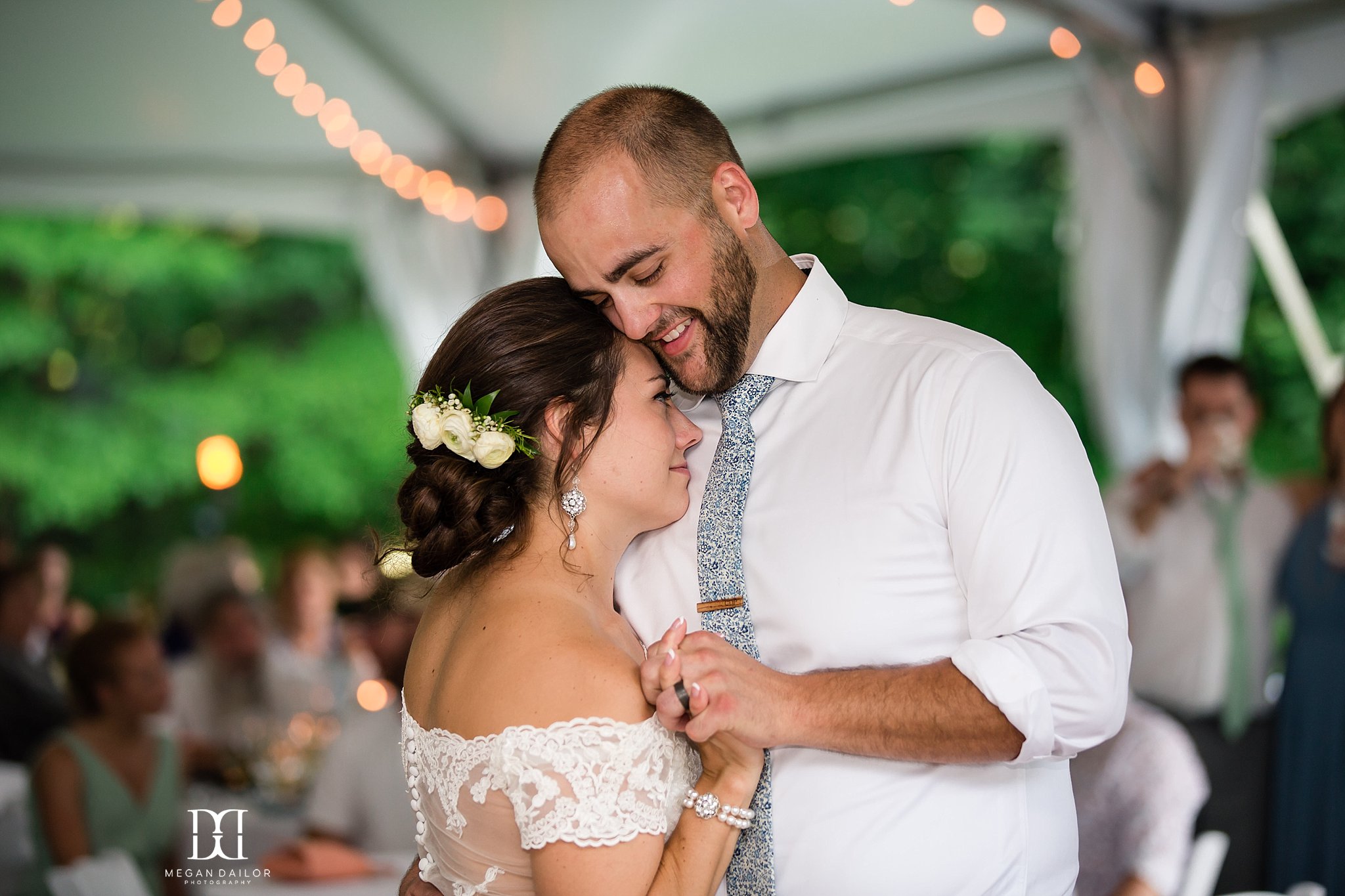 I was extremely impressed that people actually got up and danced in the heat, this crew was ready to party no matter what the circumstances! I tried to stay classy and not hog the fans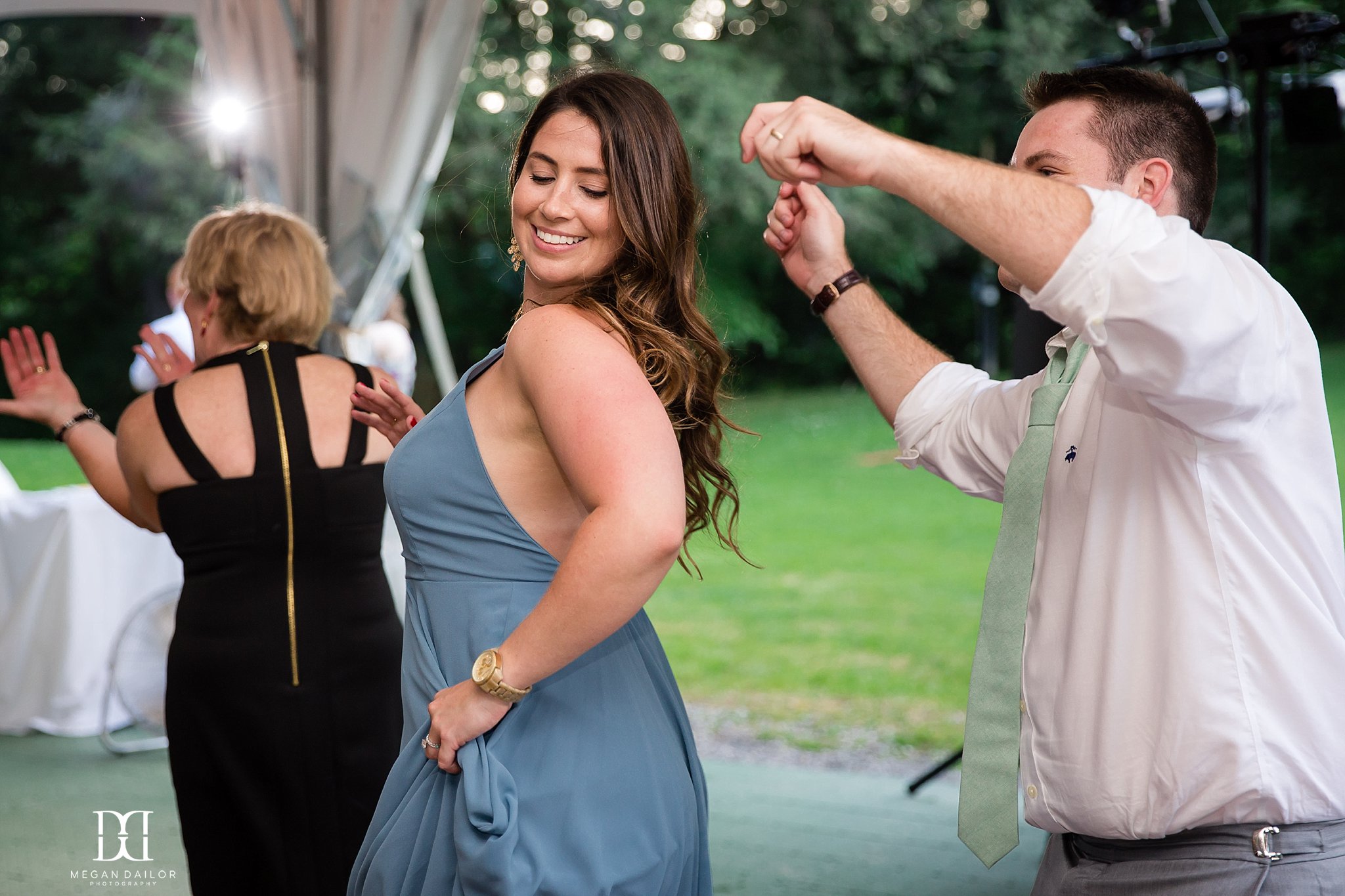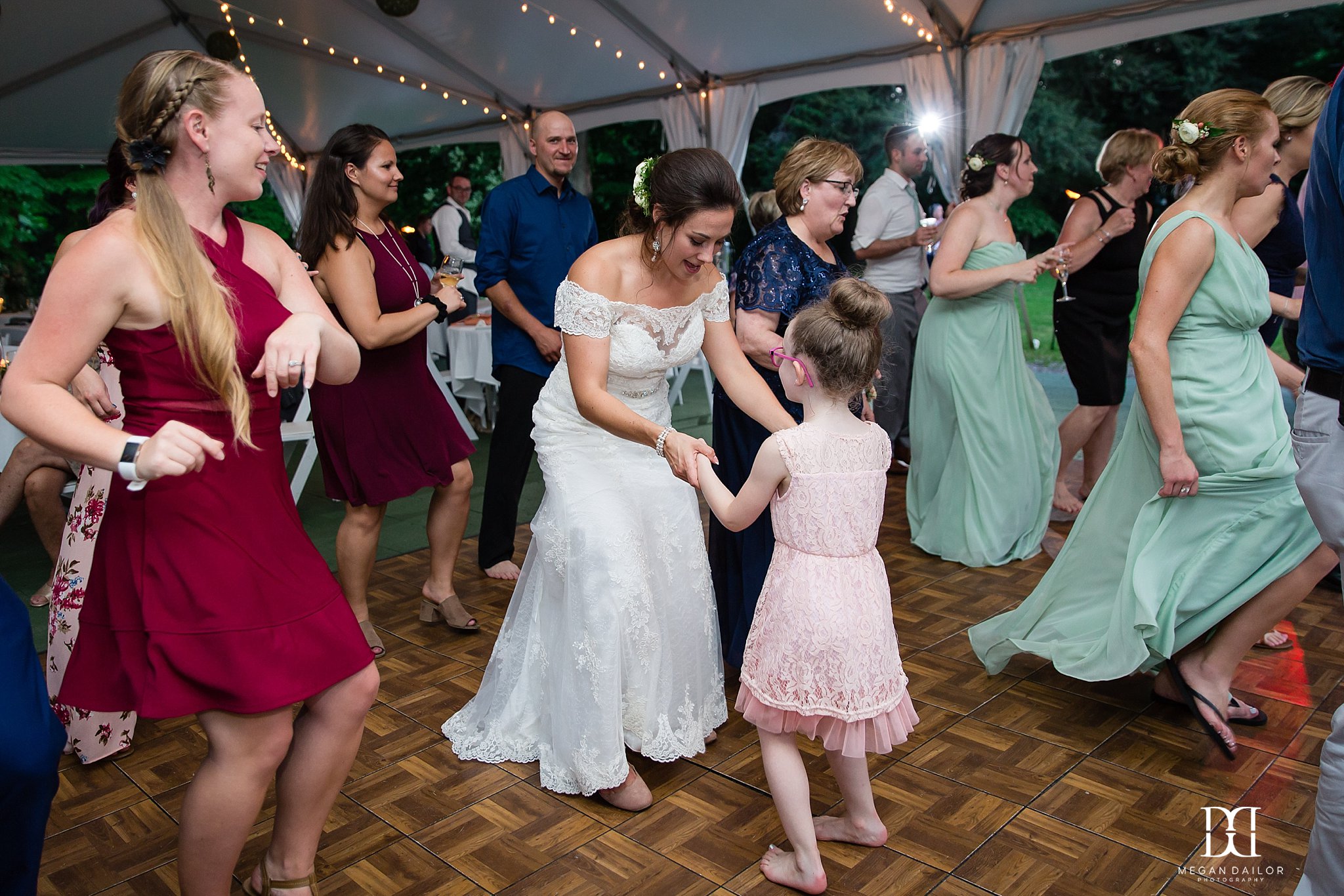 It may have been a southern charm wedding, but everyone still showed up for SHOUT!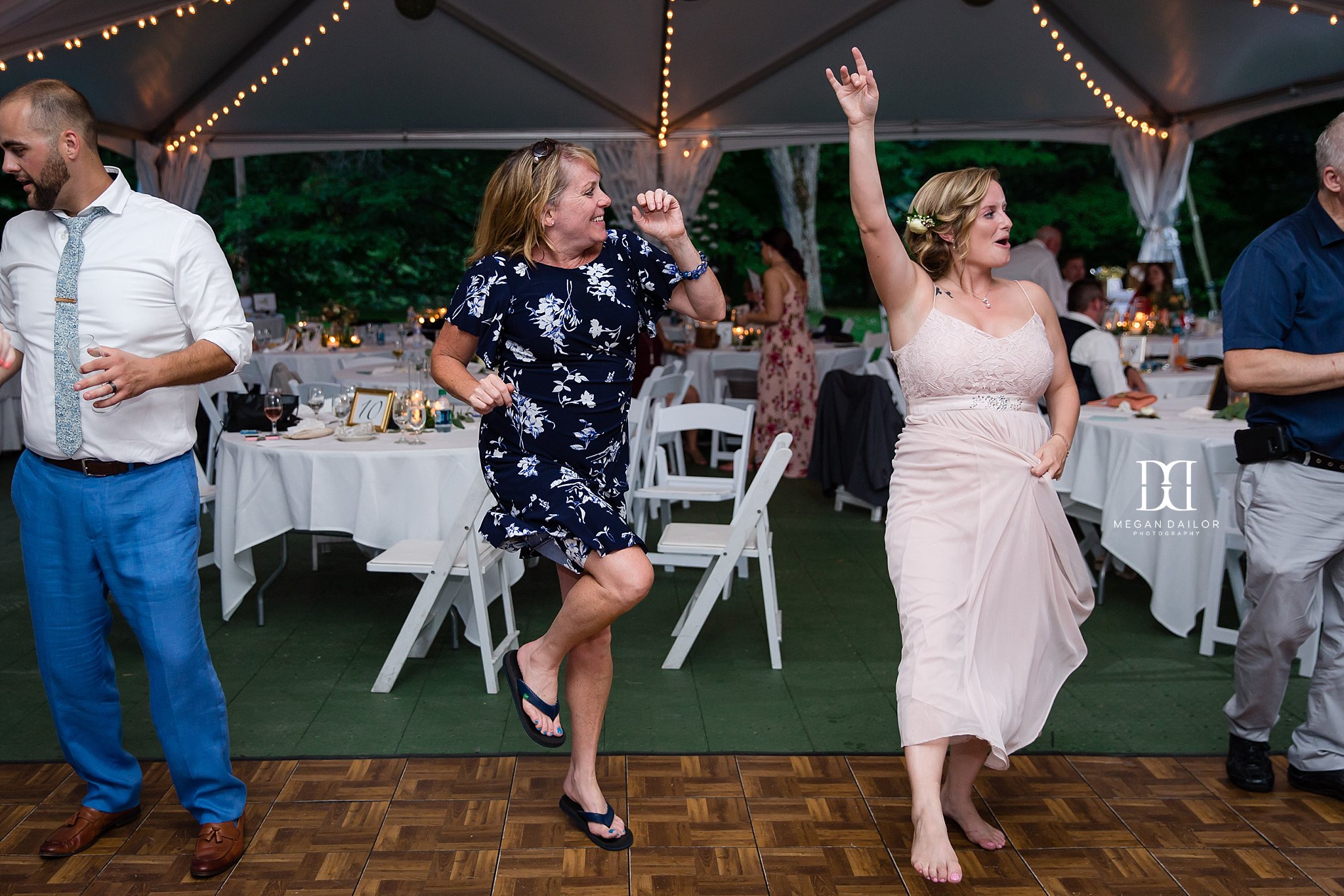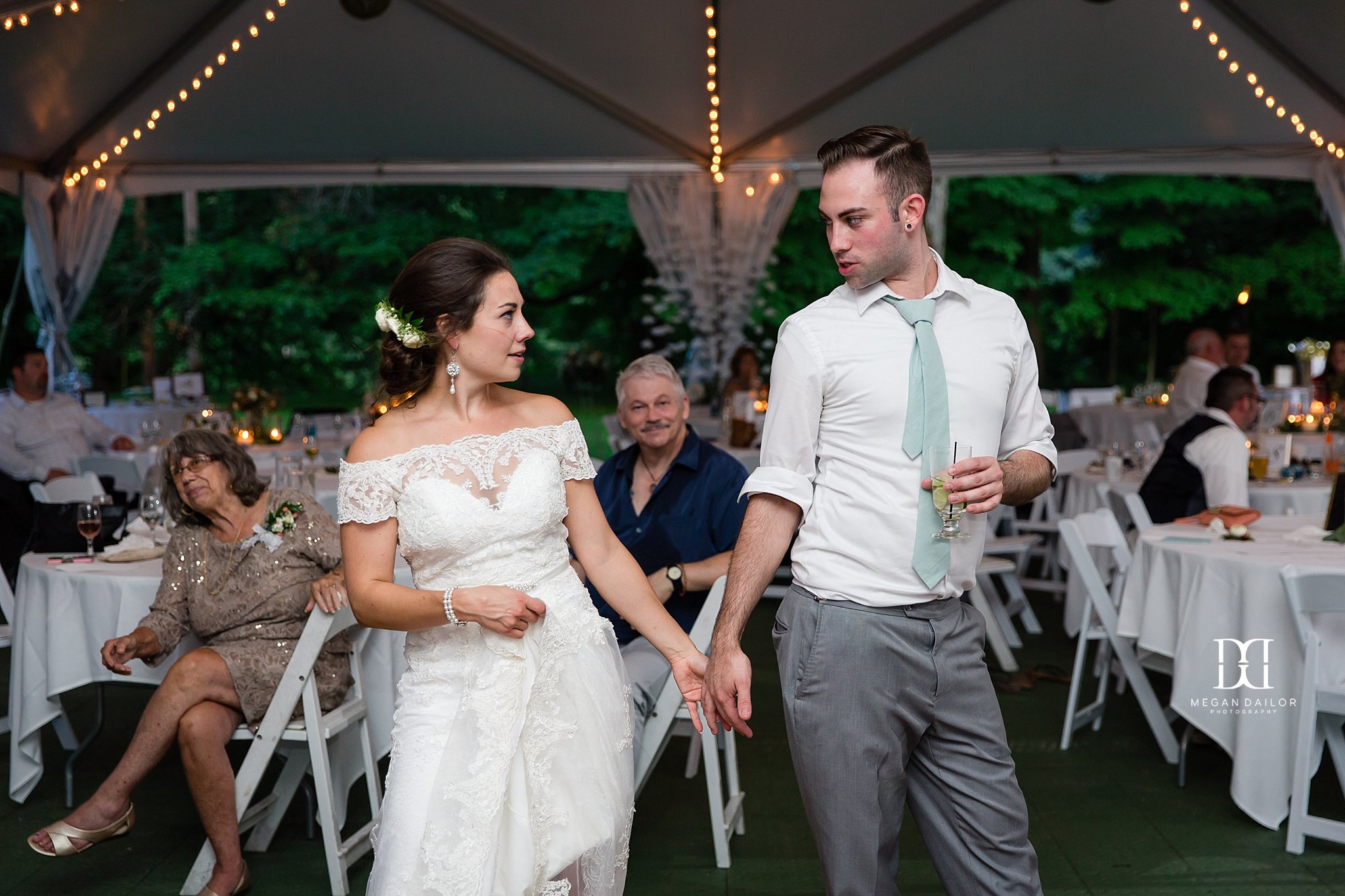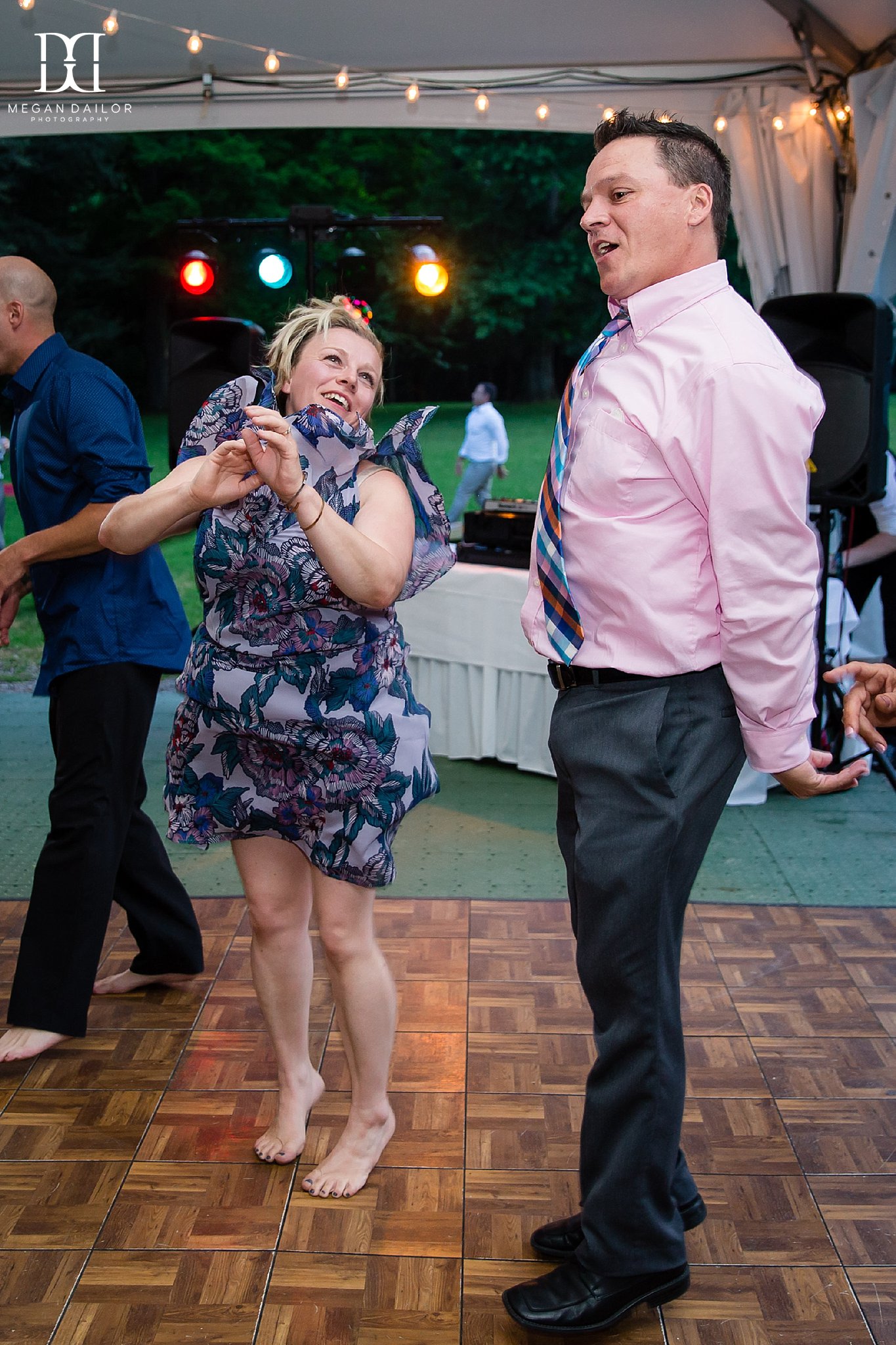 Naomi's grandma was 100% the MVP of the dance floor- she was requesting songs left and right and busting a move the whole time. So awesome! What a fun day, I am so glad I got to be part of it! Thank you so much for having me Naomi and Clay!!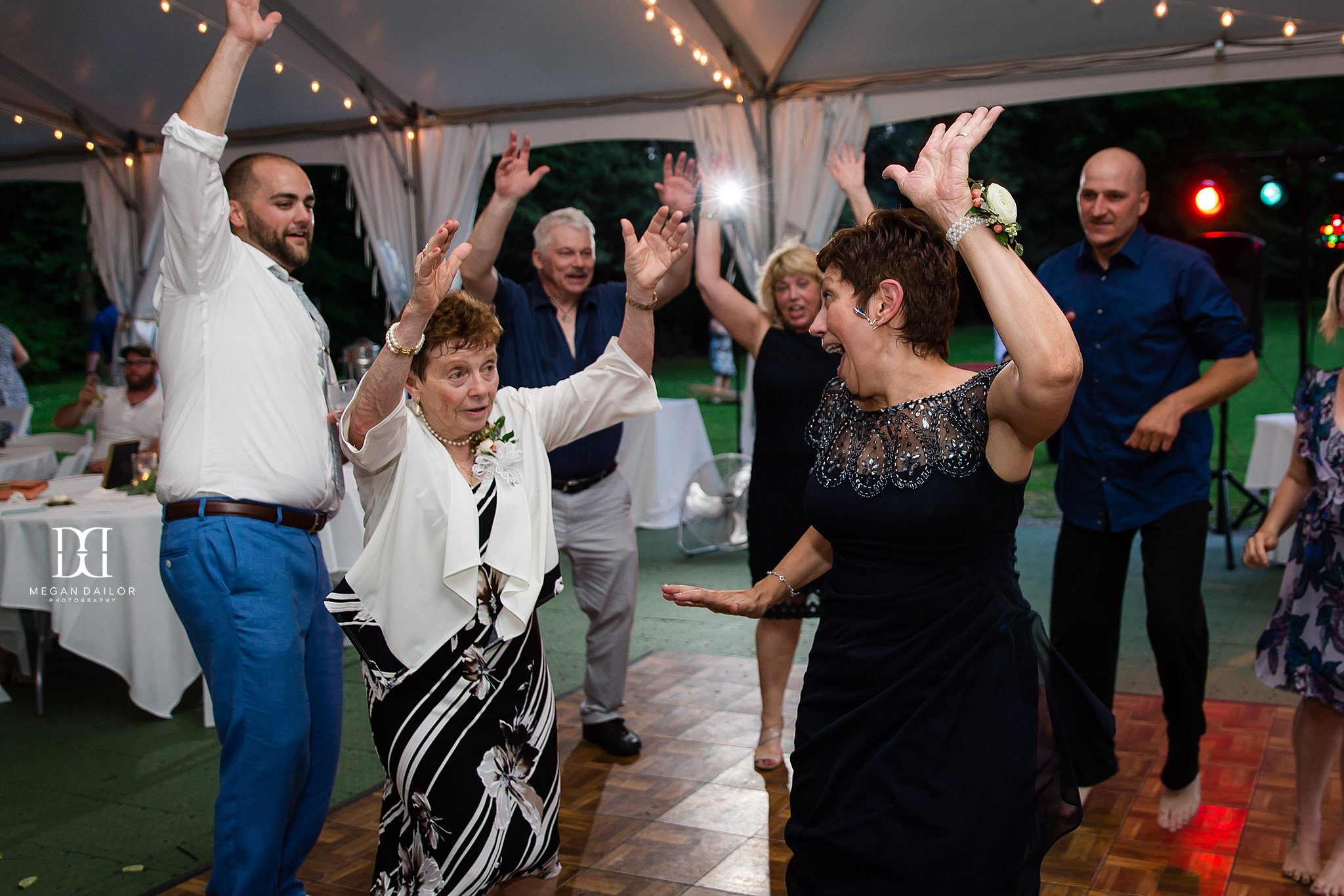 Glen Iris Inn Wedding