Cracker Factory Wedding
Becky and Mike's Cracker Factory Wedding was a dream come true! A perfect spring day, blue skies, blossoming trees, lots of love and a delightful celebration. These two have known each other for... a bit. They met in college and went their separate ways but found each other again when the time was right. Their first date was casual drinks followed by mini-golf, and Becky pulled no putts and ran away with the crown. Mike oh-so-graciously says he was being a gentleman but maybe they just need to keep playing and make it best of infinity.
I have been waiting semi-patiently to photograph a wedding, so it was hard to wait after they had to postpone due to you know what. But I'm so glad it worked out the way it did, it couldn't have been a better day for these two to honor their commitment to one another. The day was made even better by a stellar team of vendors!
Rachael from RD Events & Design is an angel and put together a flawless event and timeline!
Cindy and Barry from Ormond Entertainment emceed a delightful party!
Super fun photo booth from Showcase Sound
Cutest rentals from Pretty Little Vintage
Fab cakes from Sugar Blossom Cake Shop
Tasty food from Chef's Catering
Stunning hair and makeup by the Traveling Stylists
We started at a beautiful air bnb, one of the famous rainbow row houses in Geneva. It was so lovely! Becky's wedding dress and shoes were picture perfect in the space. I loved the decor, it was so lush.
Cracker Factory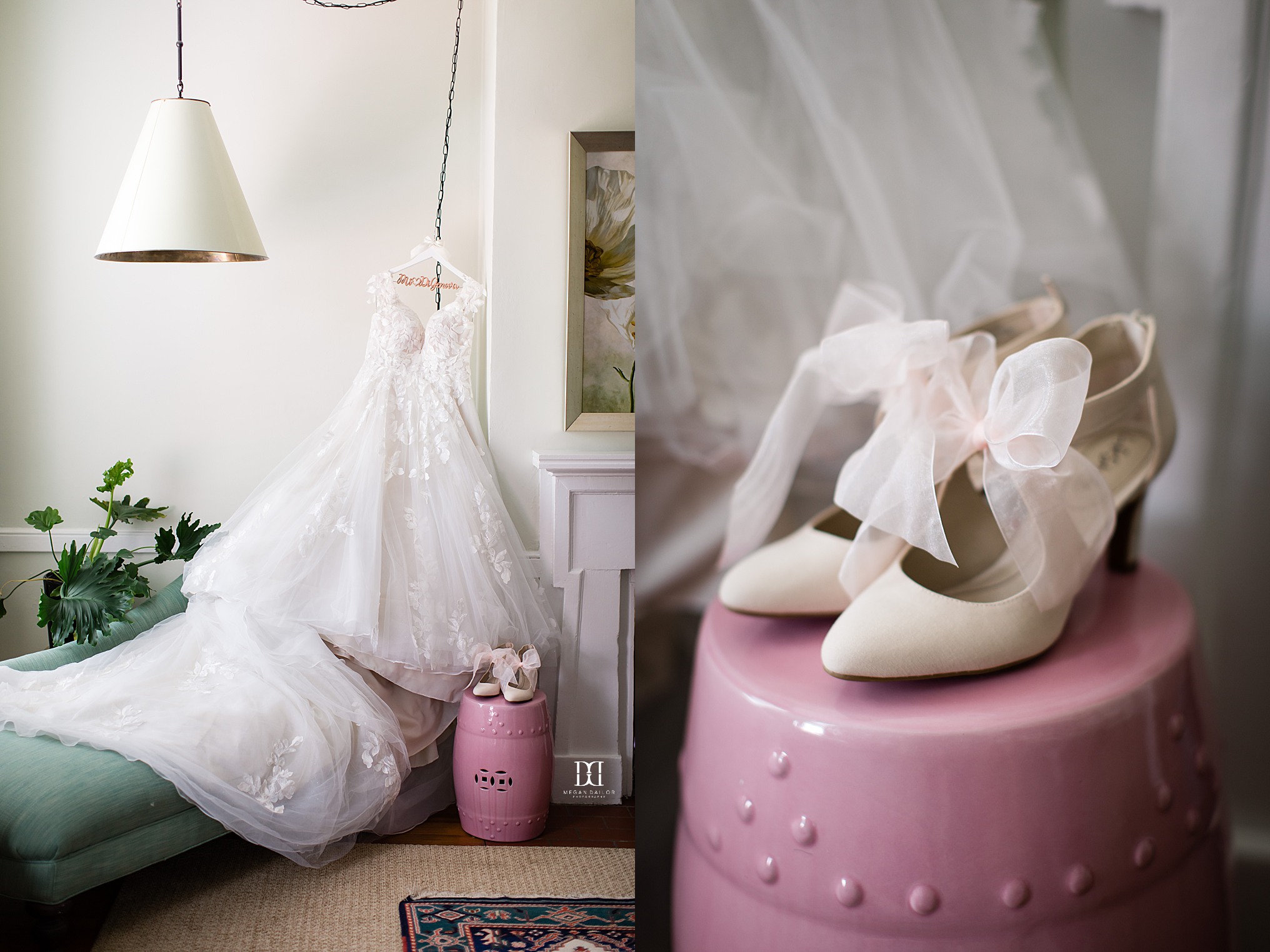 I love capturing the family bonds on a wedding day. Sweet mother-daughter moments like this are such a treasure.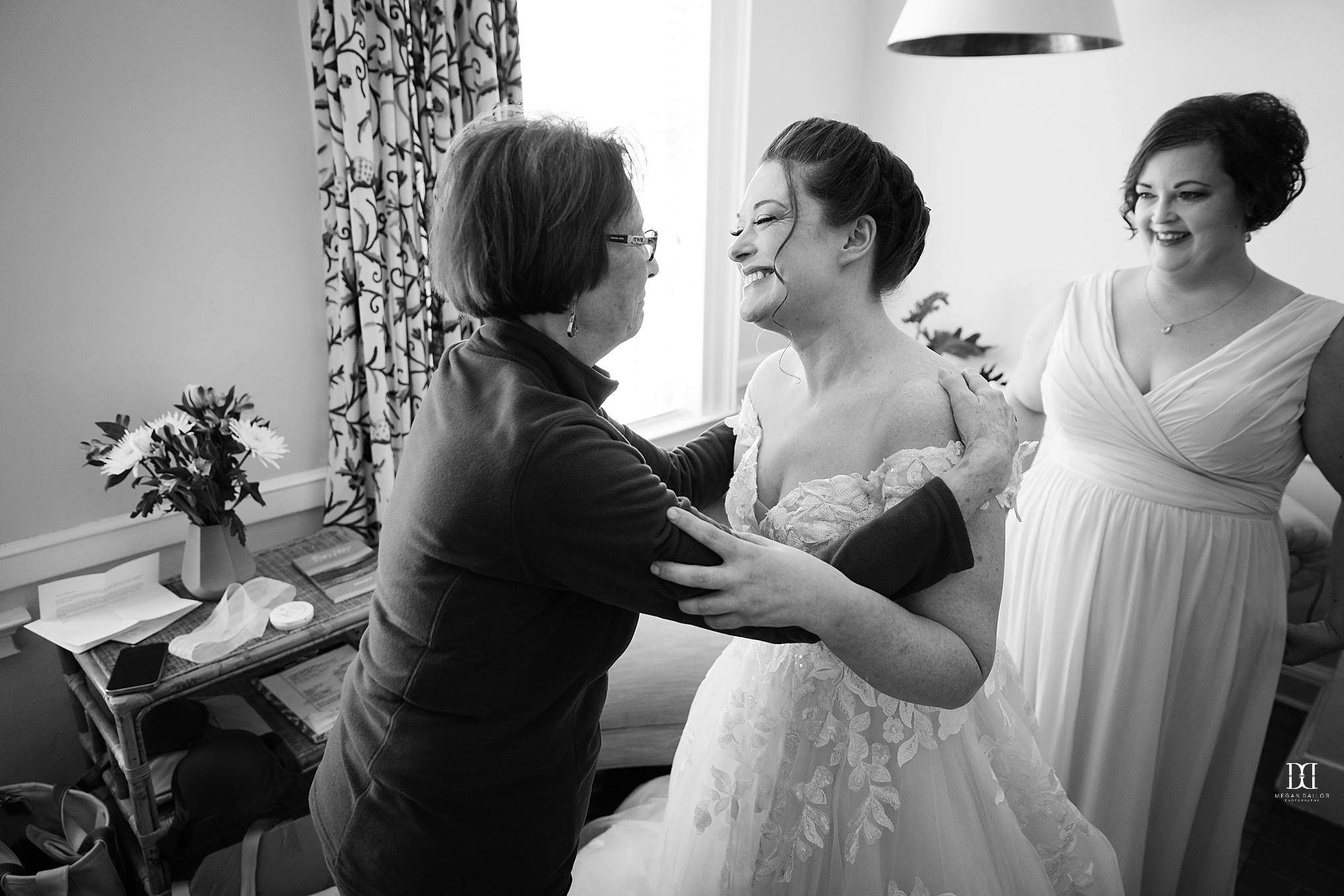 Becky did a first look with her dad, and there could not have been a better spot than the front steps of the air bnb. That tree!

Bride and groom first look cuteness! Mike's face is too much, the surprise and awe at his beautiful fiancée.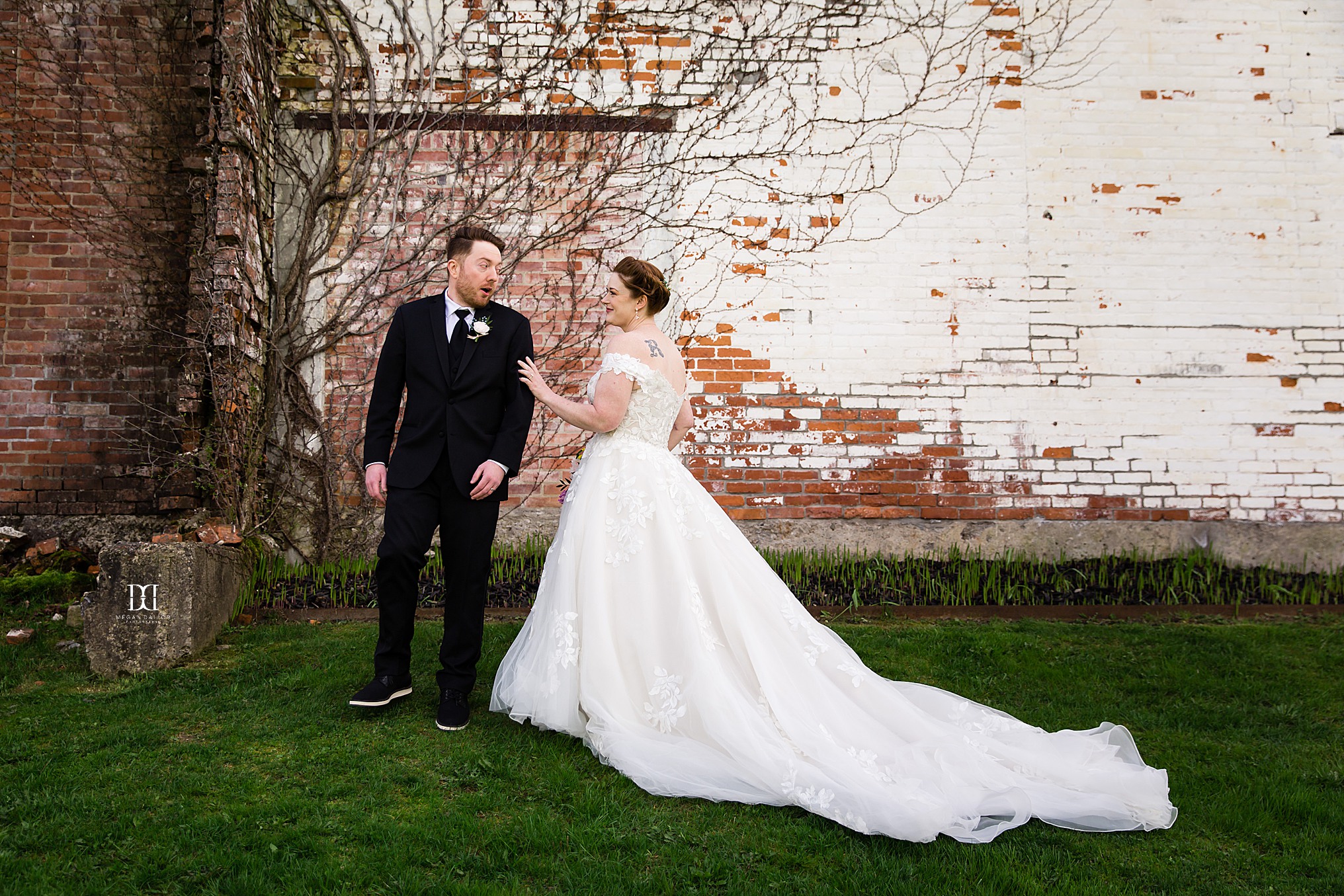 Cuteness just kept on rolling.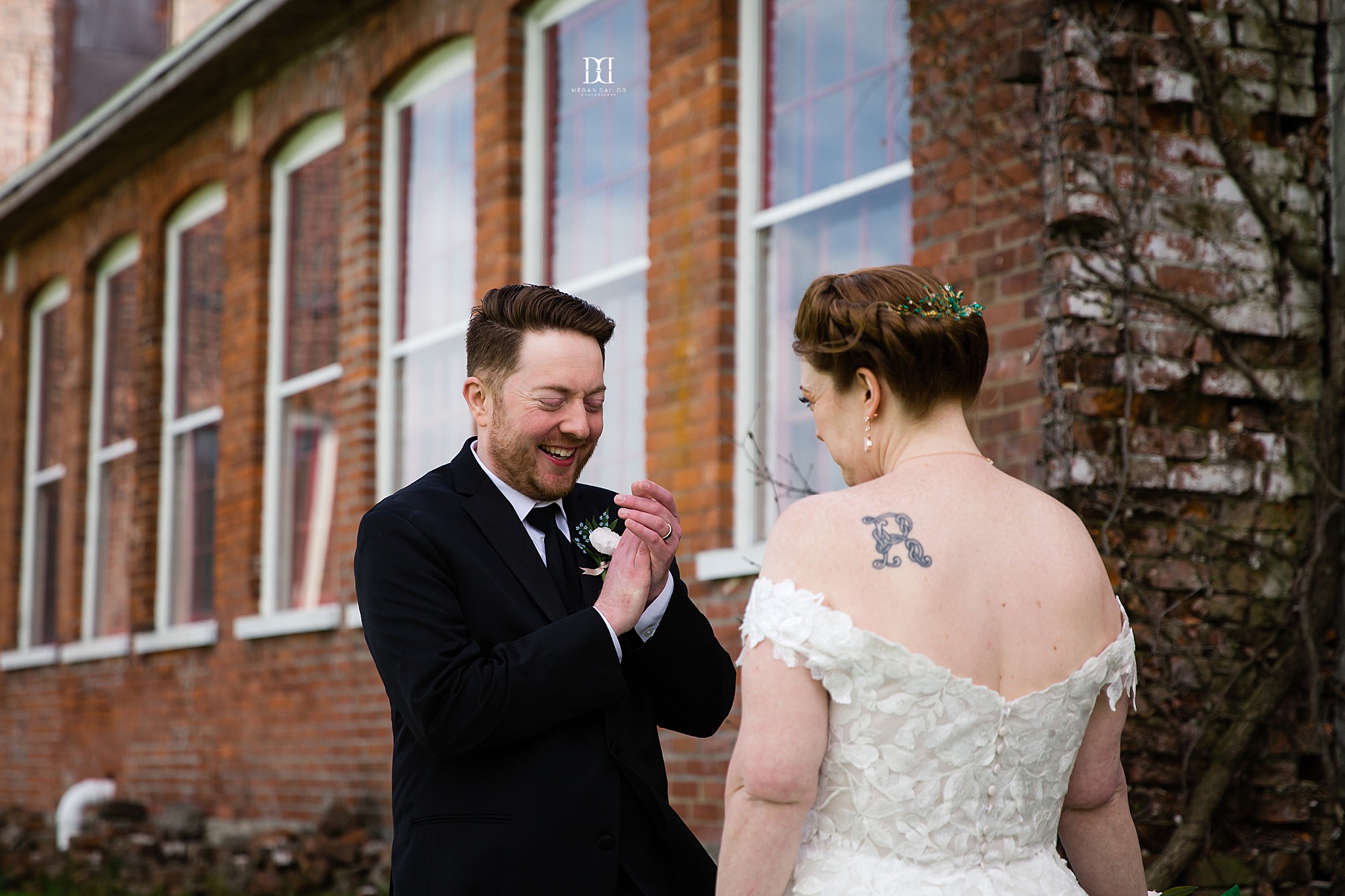 Along with a few tears...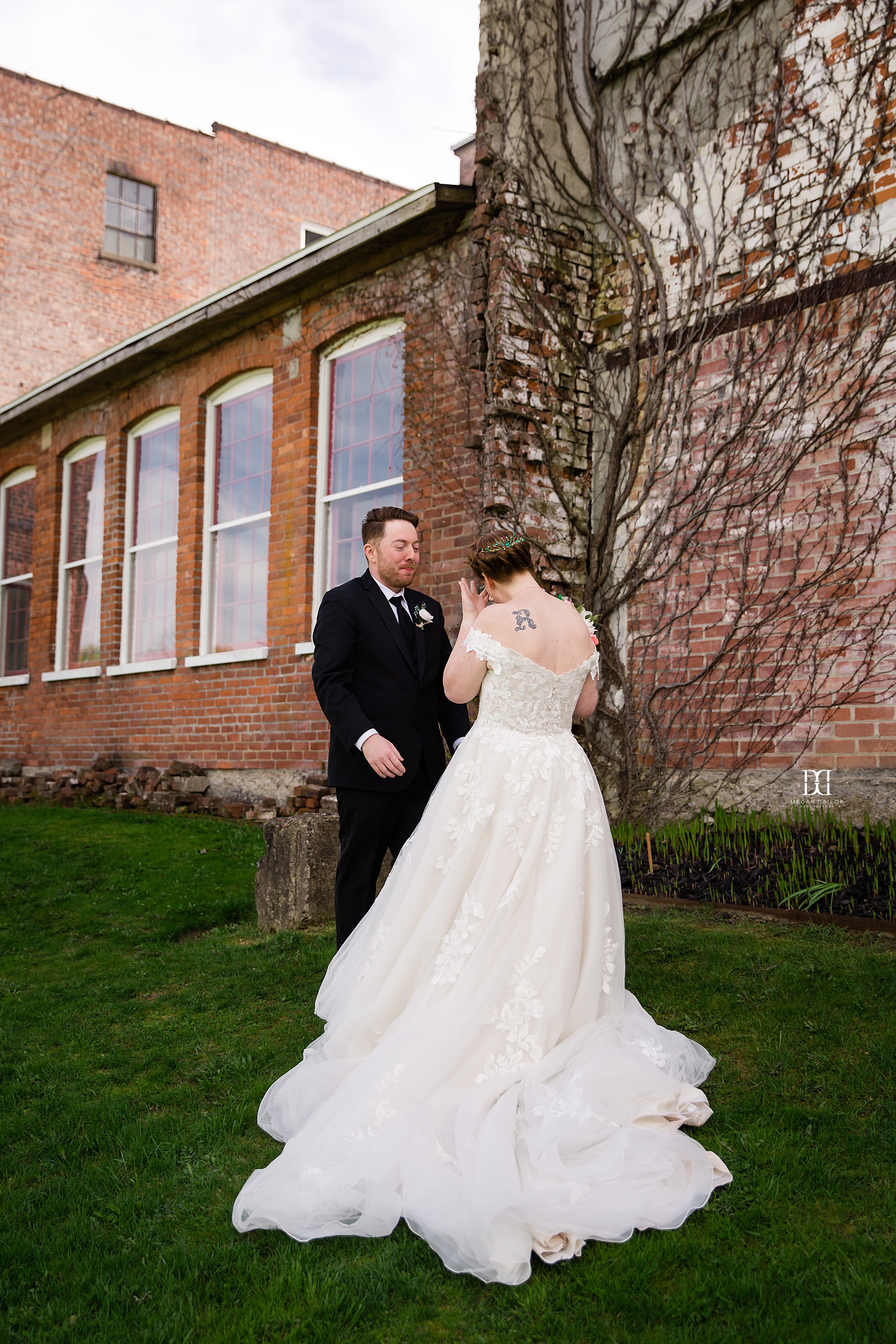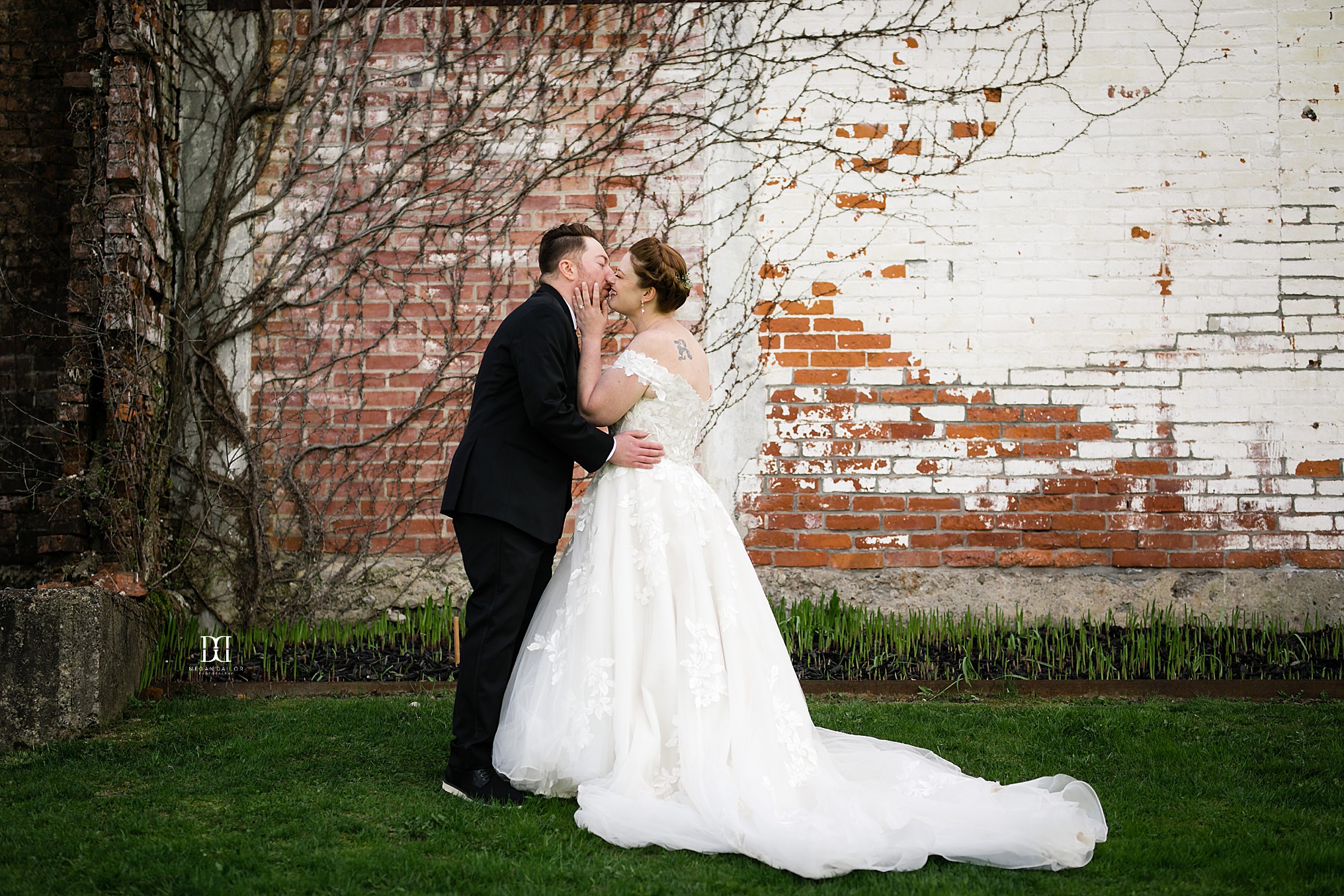 Industrial chiiiiic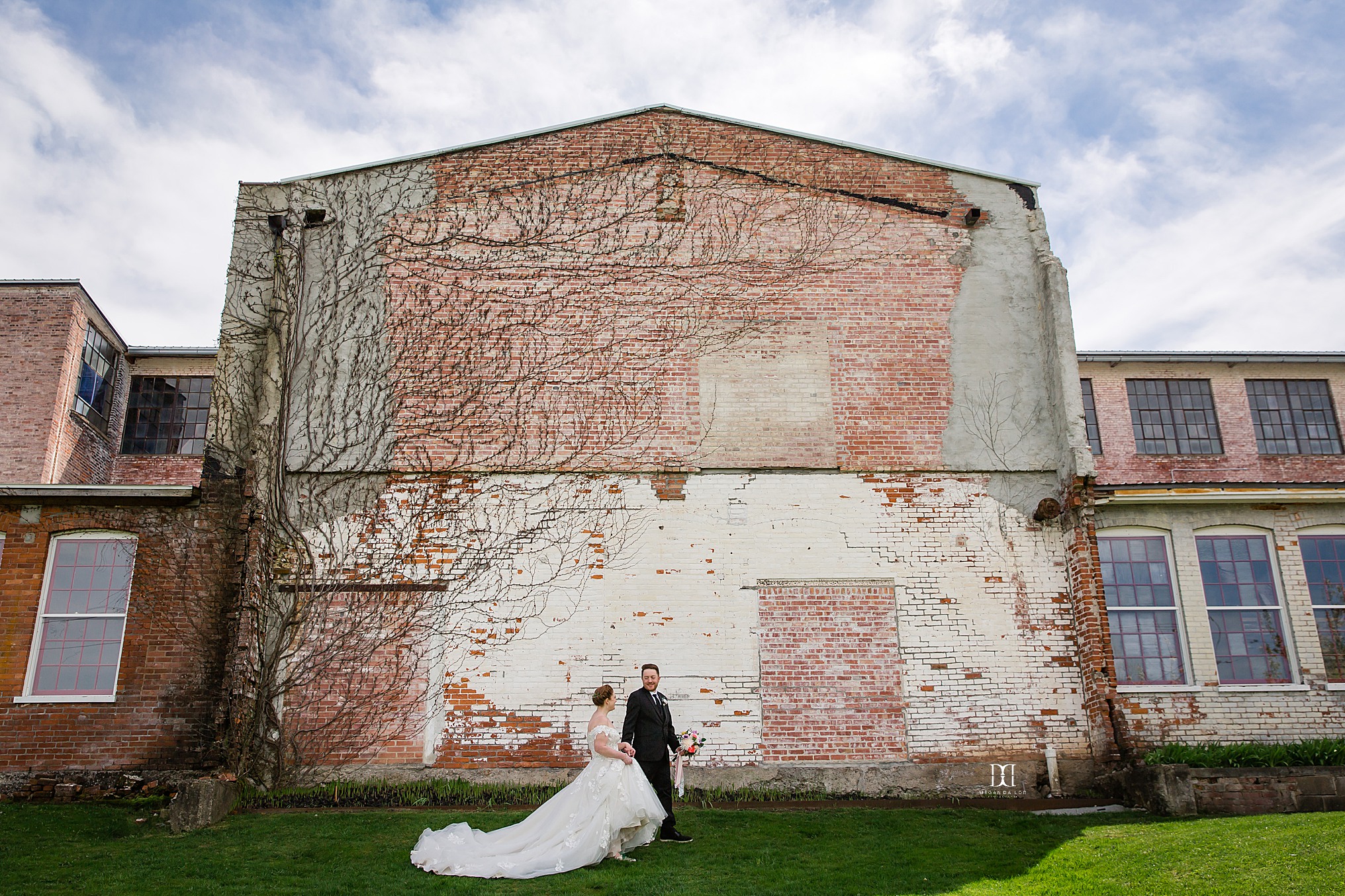 This is why I've been dying for a Cracker Factory wedding! This light. The juxtaposition of the beams and concrete with the pristine sparkle.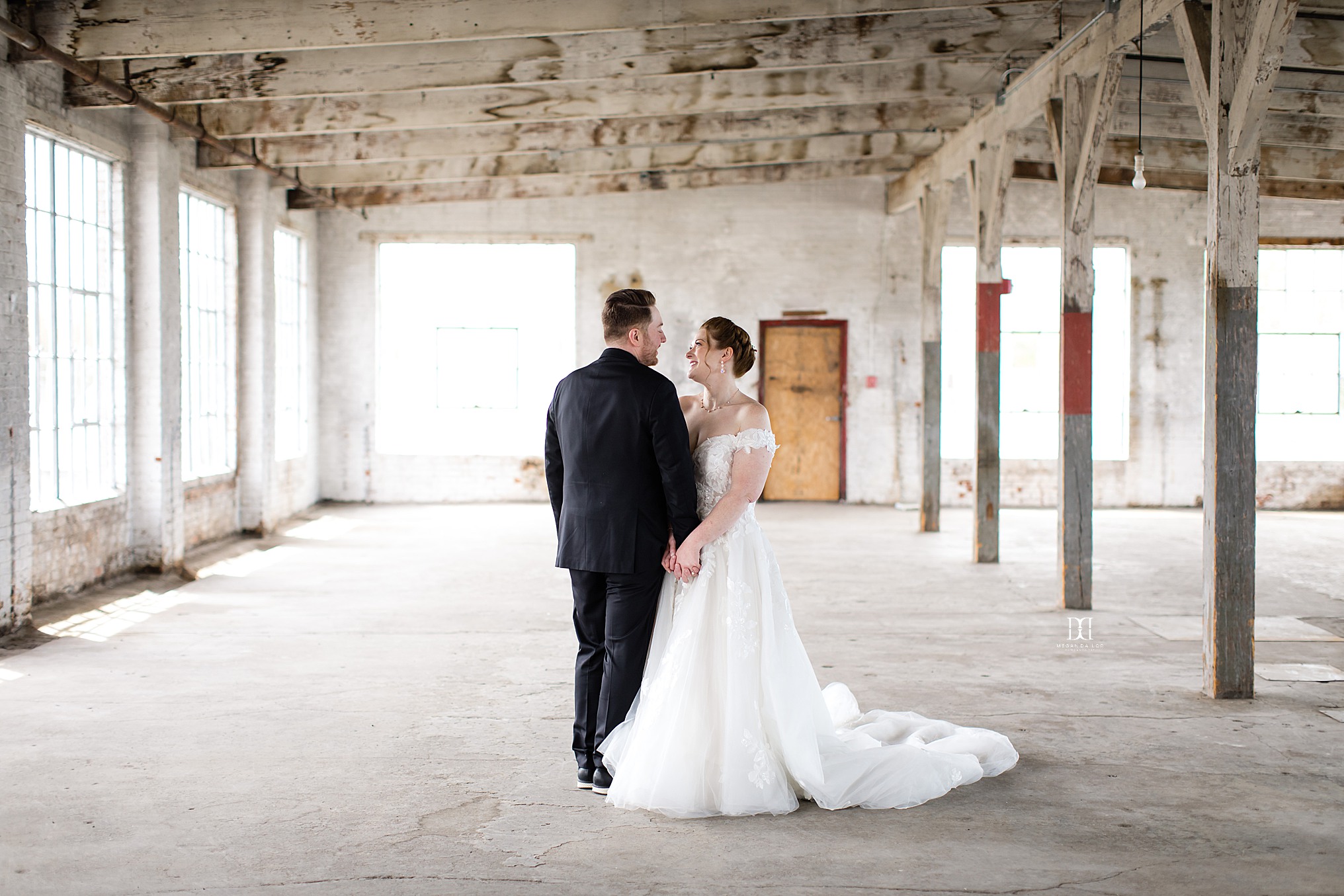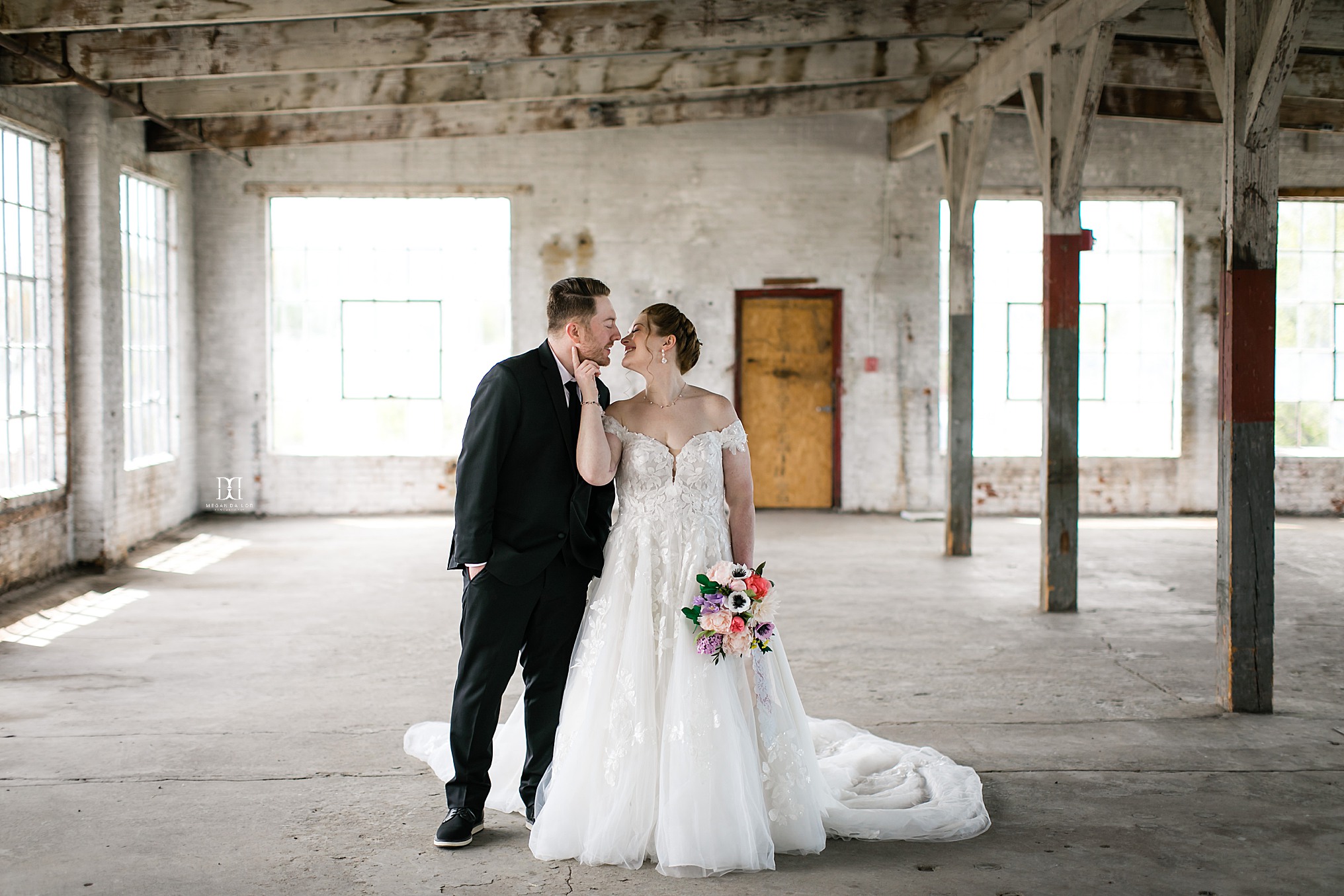 Joy just raidiating off of them.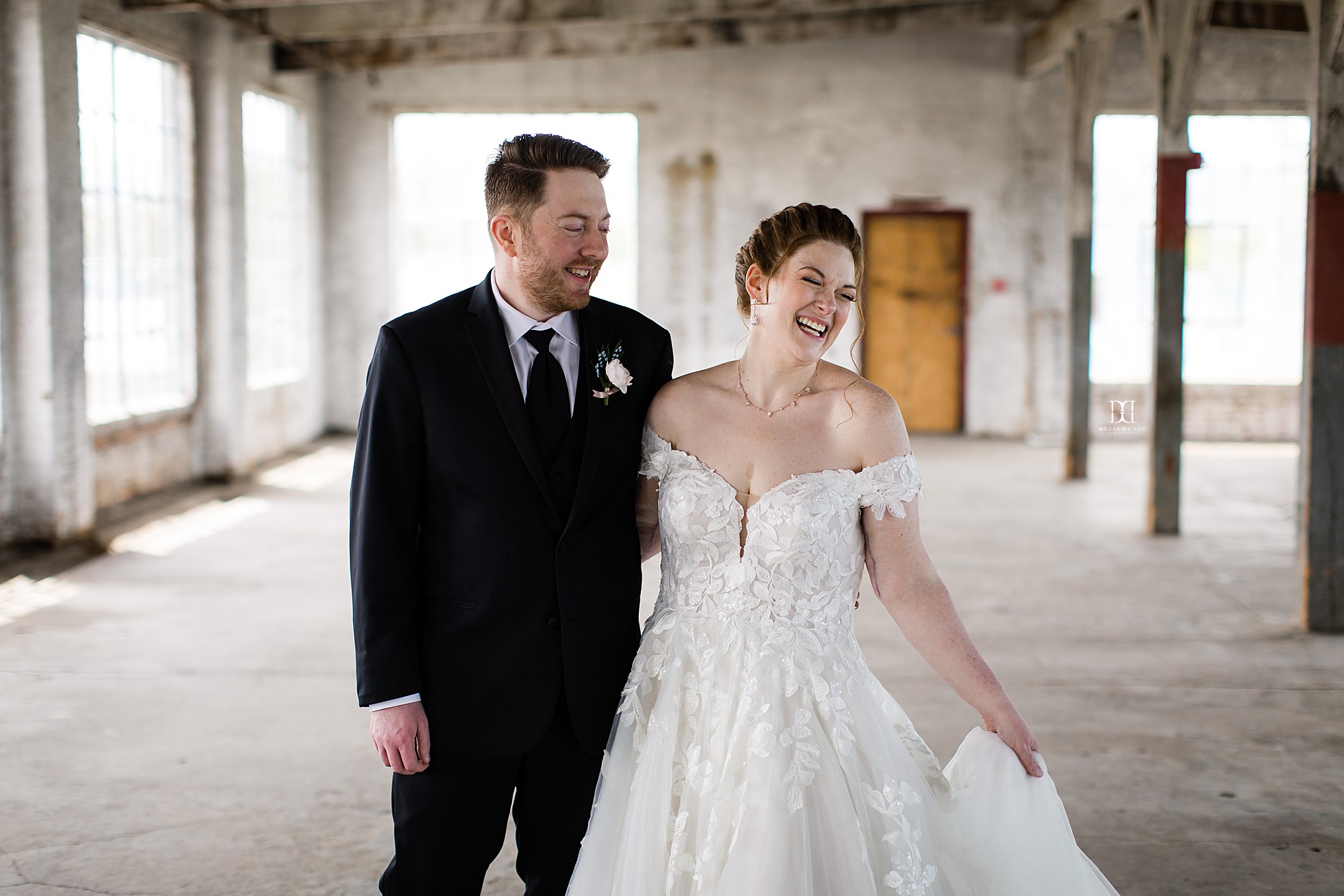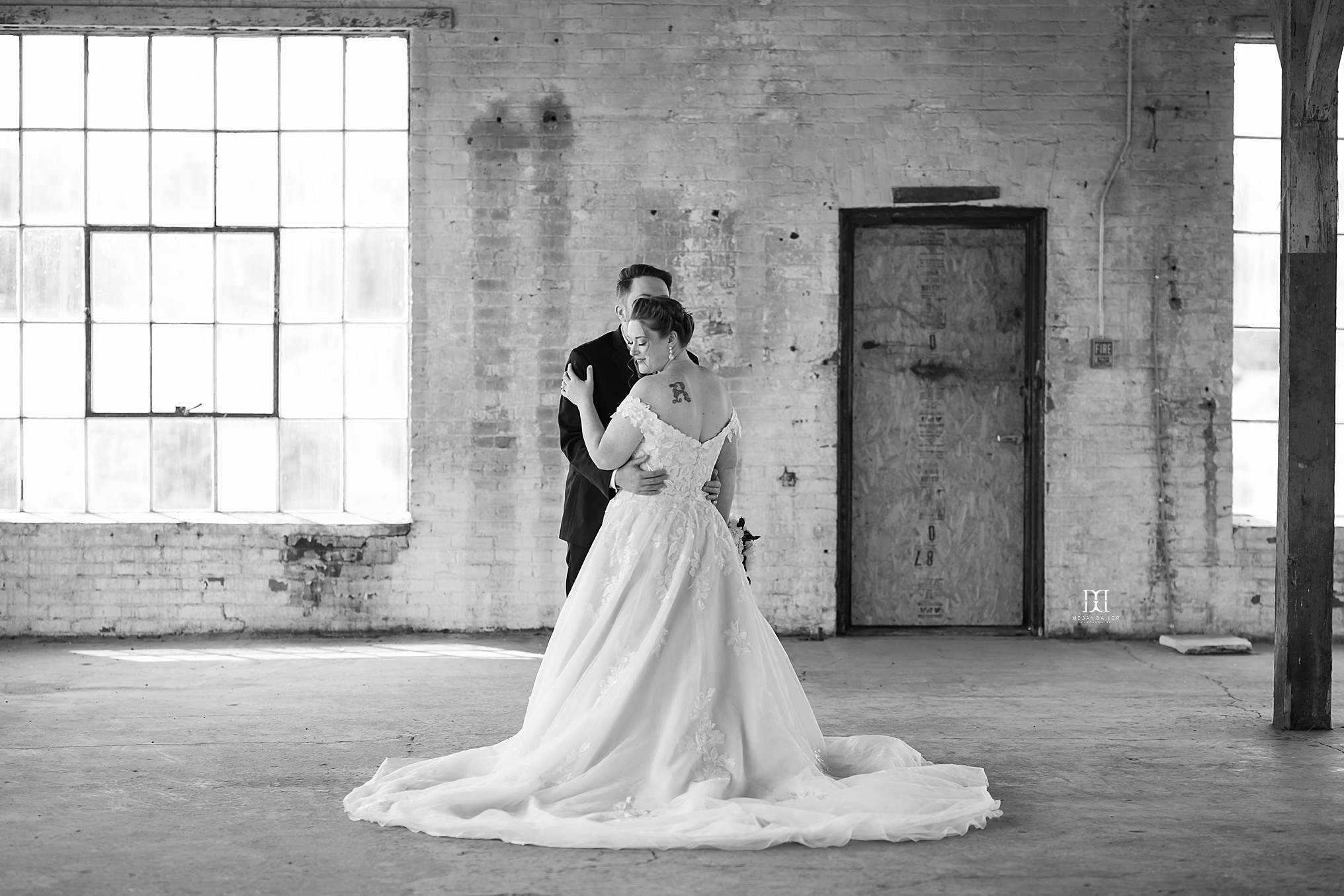 What a stunning and radiant bride! Also... she made those flowers. No big deal or anything! Becky is a craft queen and made dozens of gorgeous flowers for the wedding.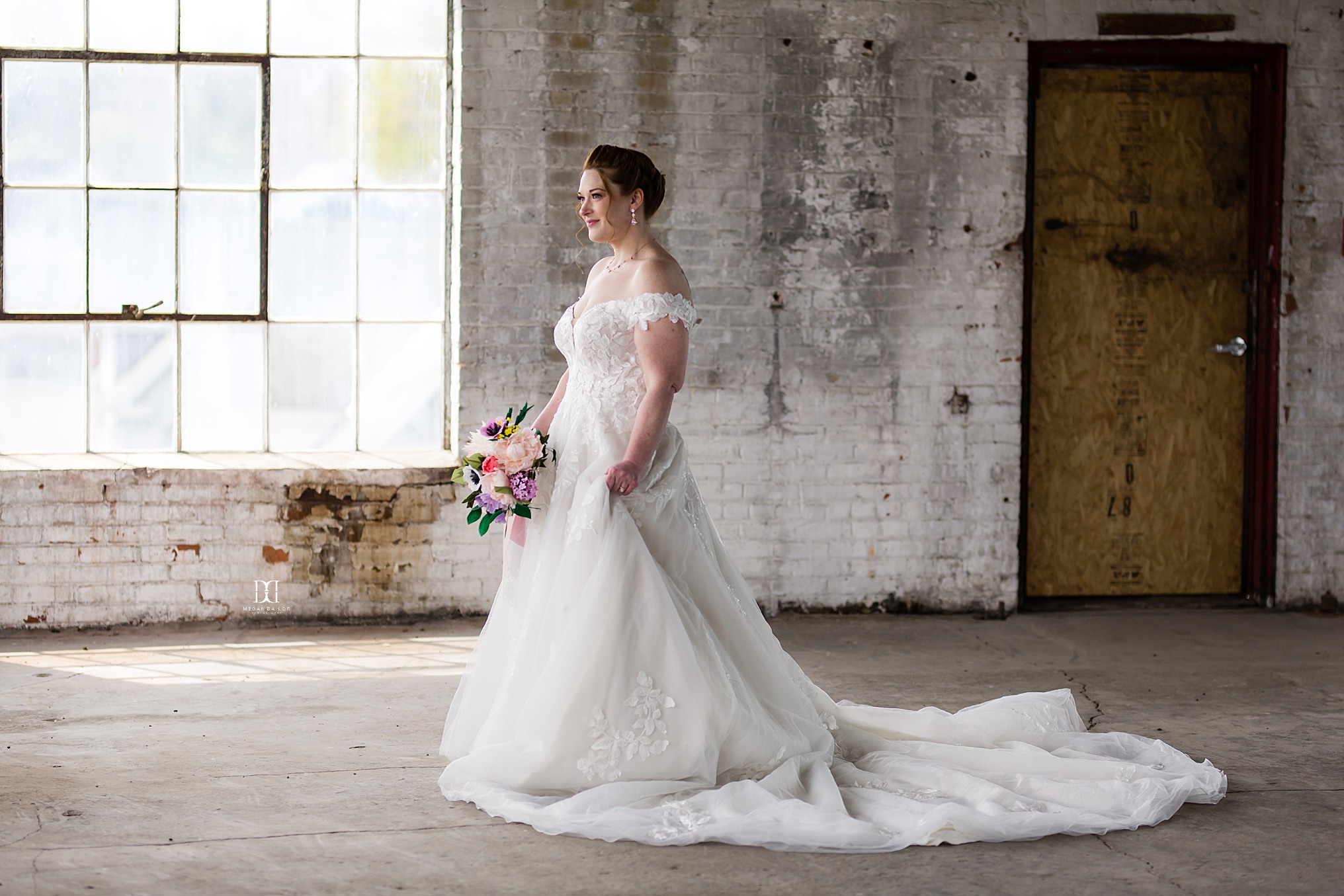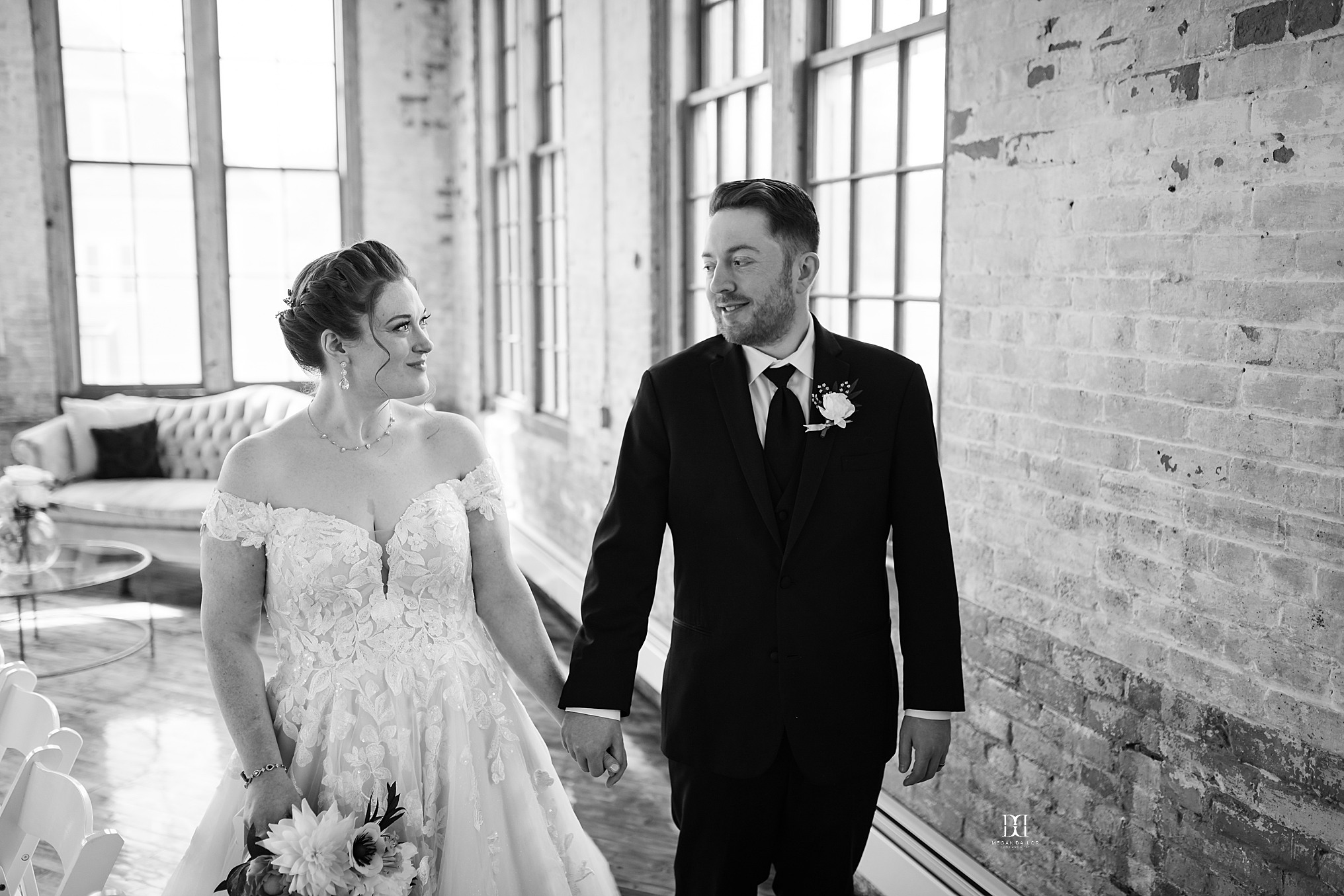 We also managed to pop outside for some sunset photos with the apple blossoms, I was shrieking. So lovely.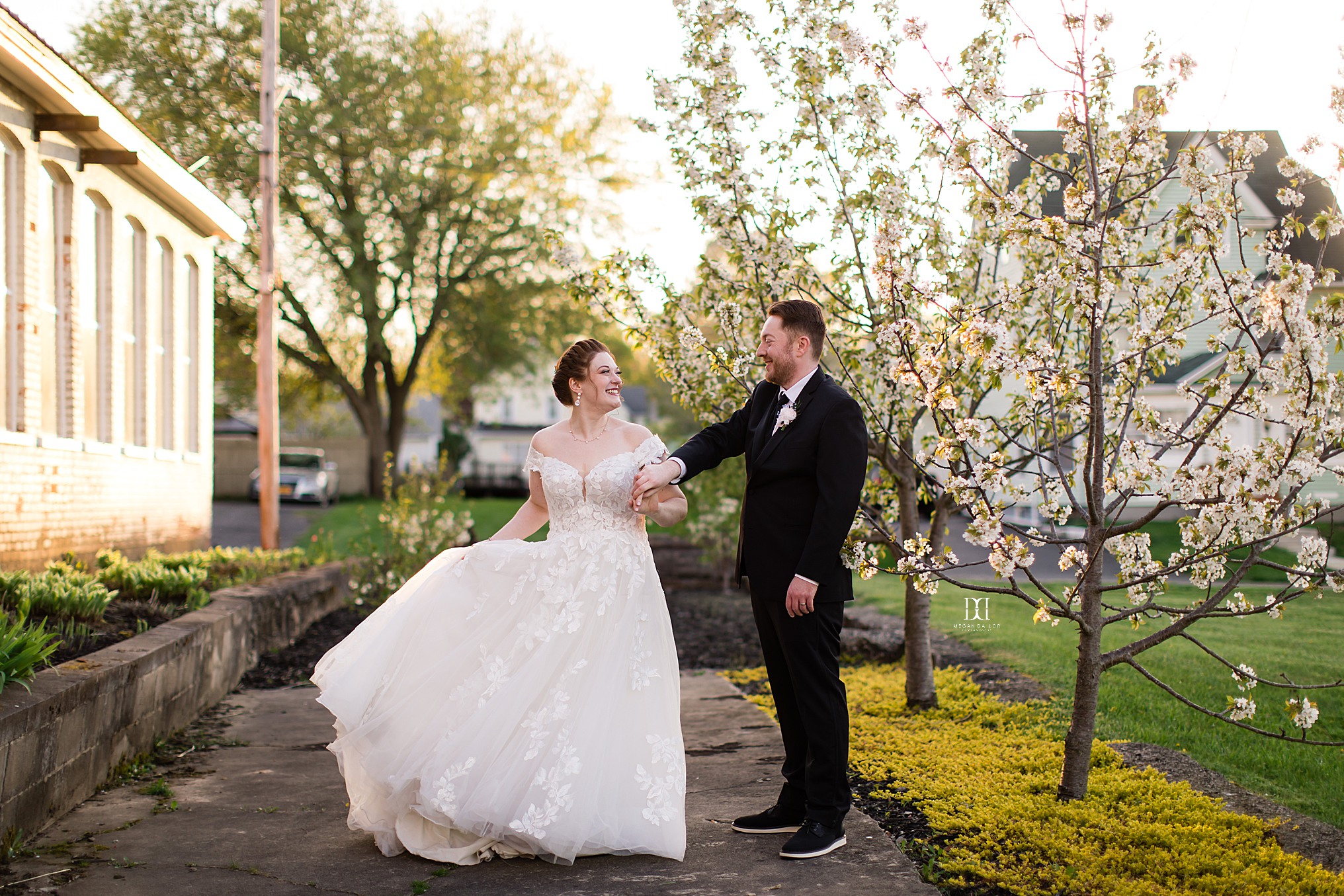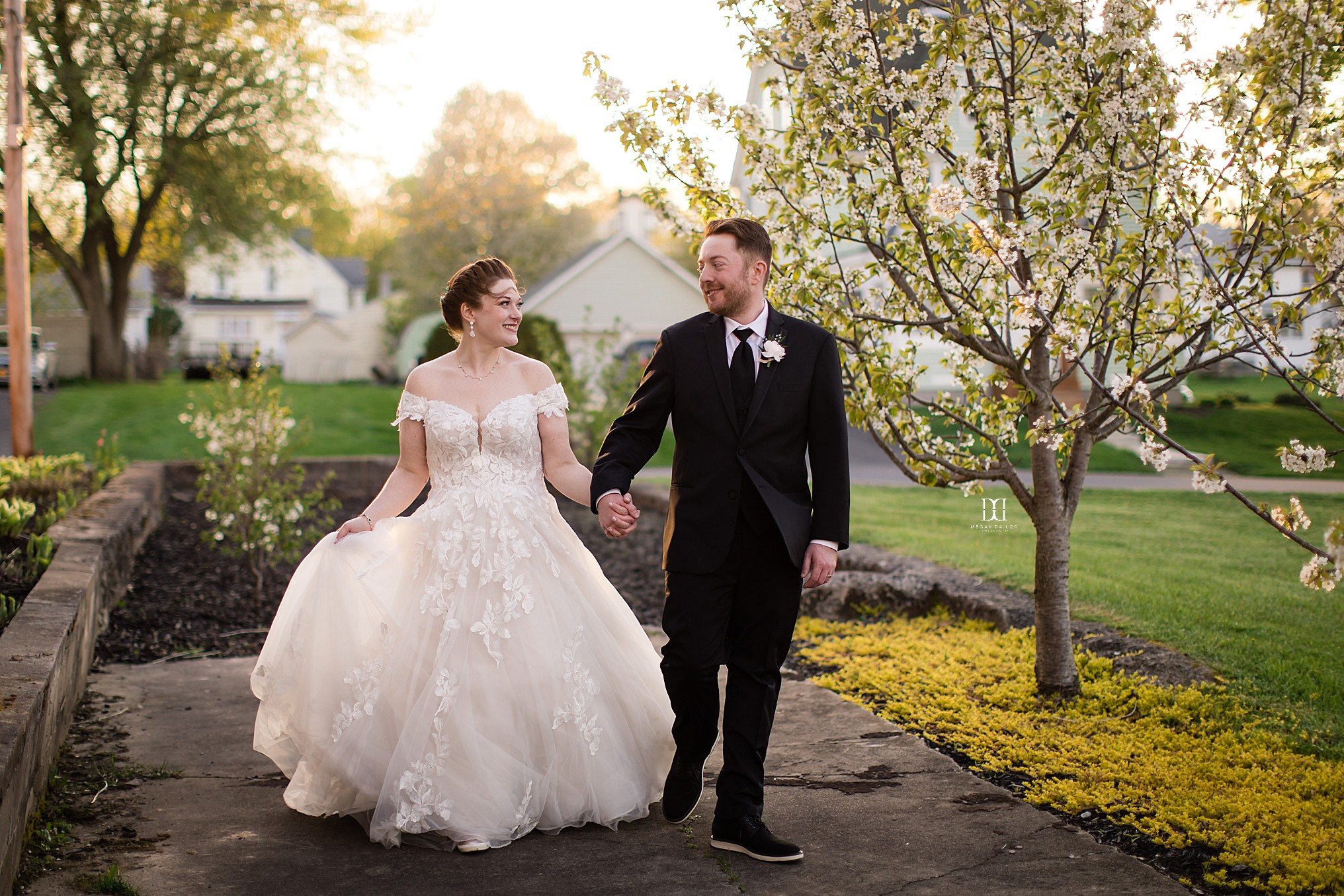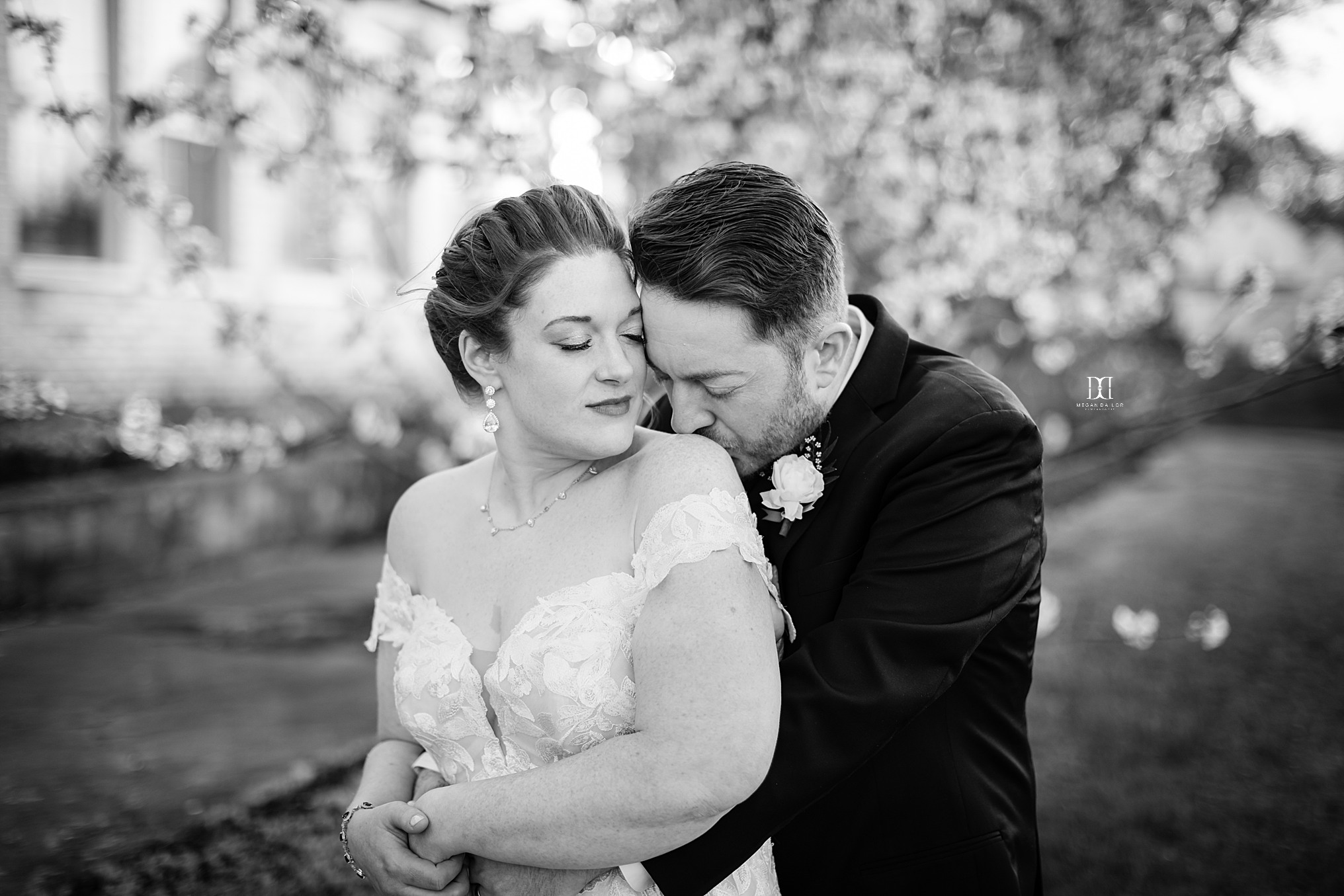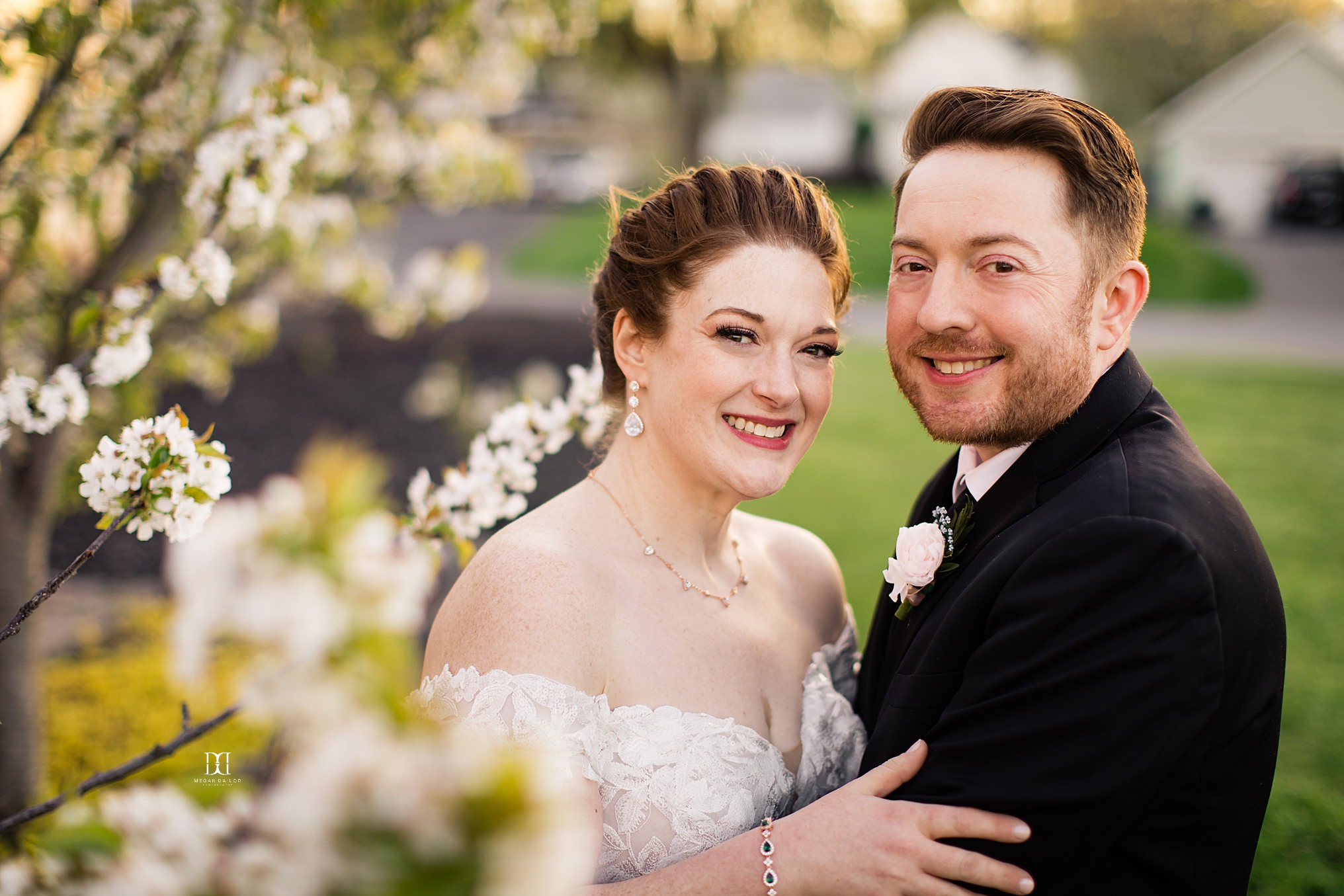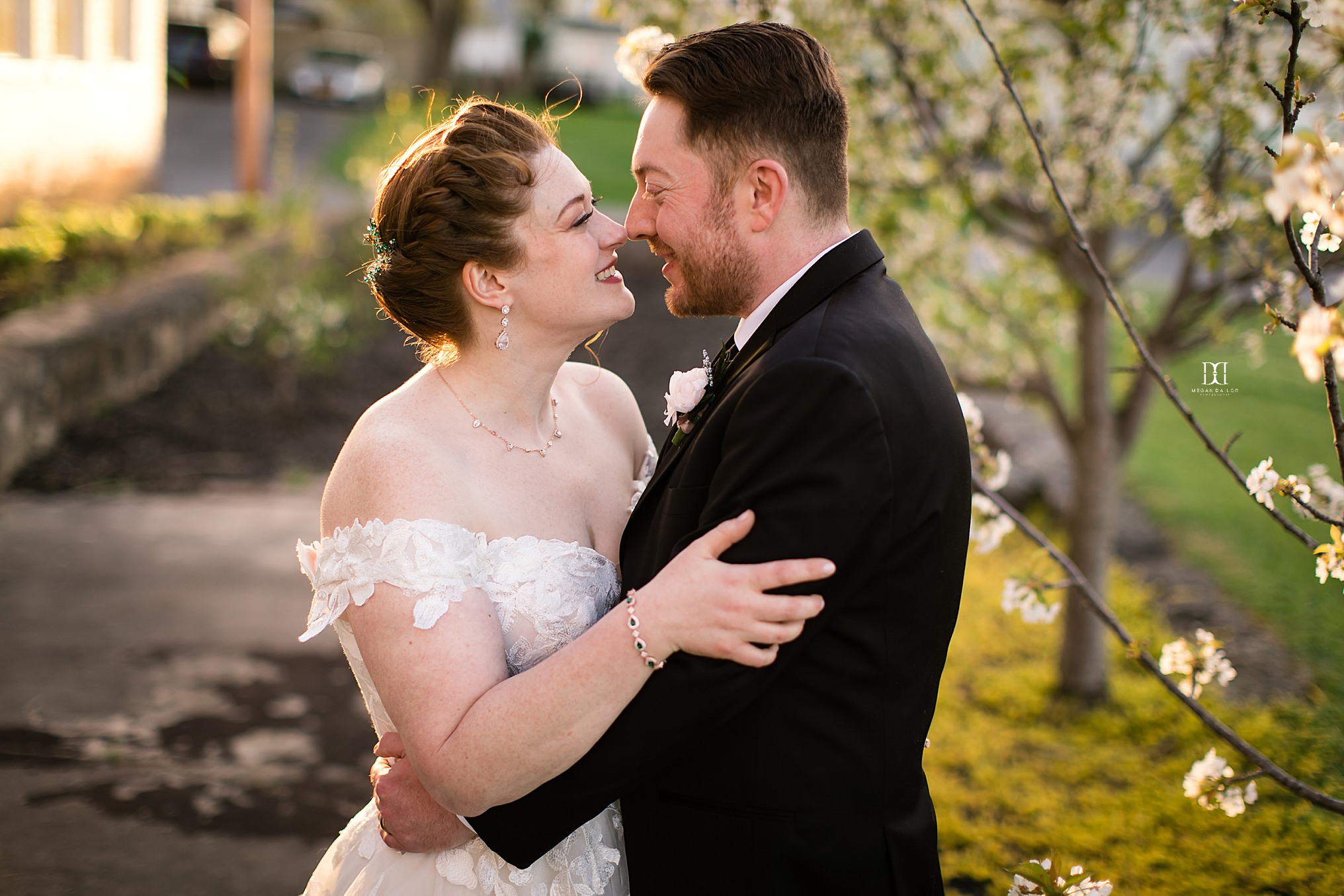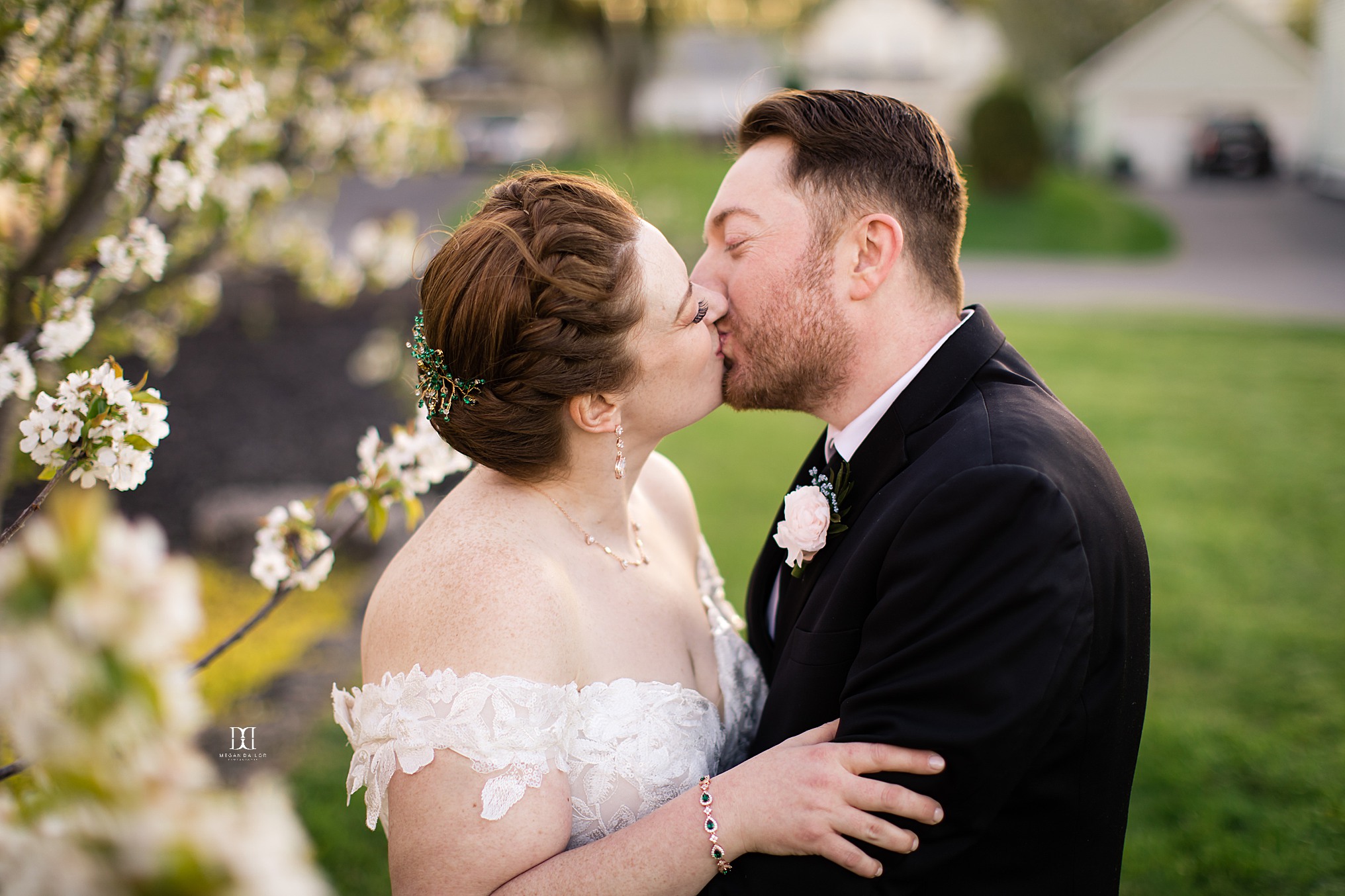 Ring bearer sashay with the fierceness. But like literal fierceness because he was mad lol.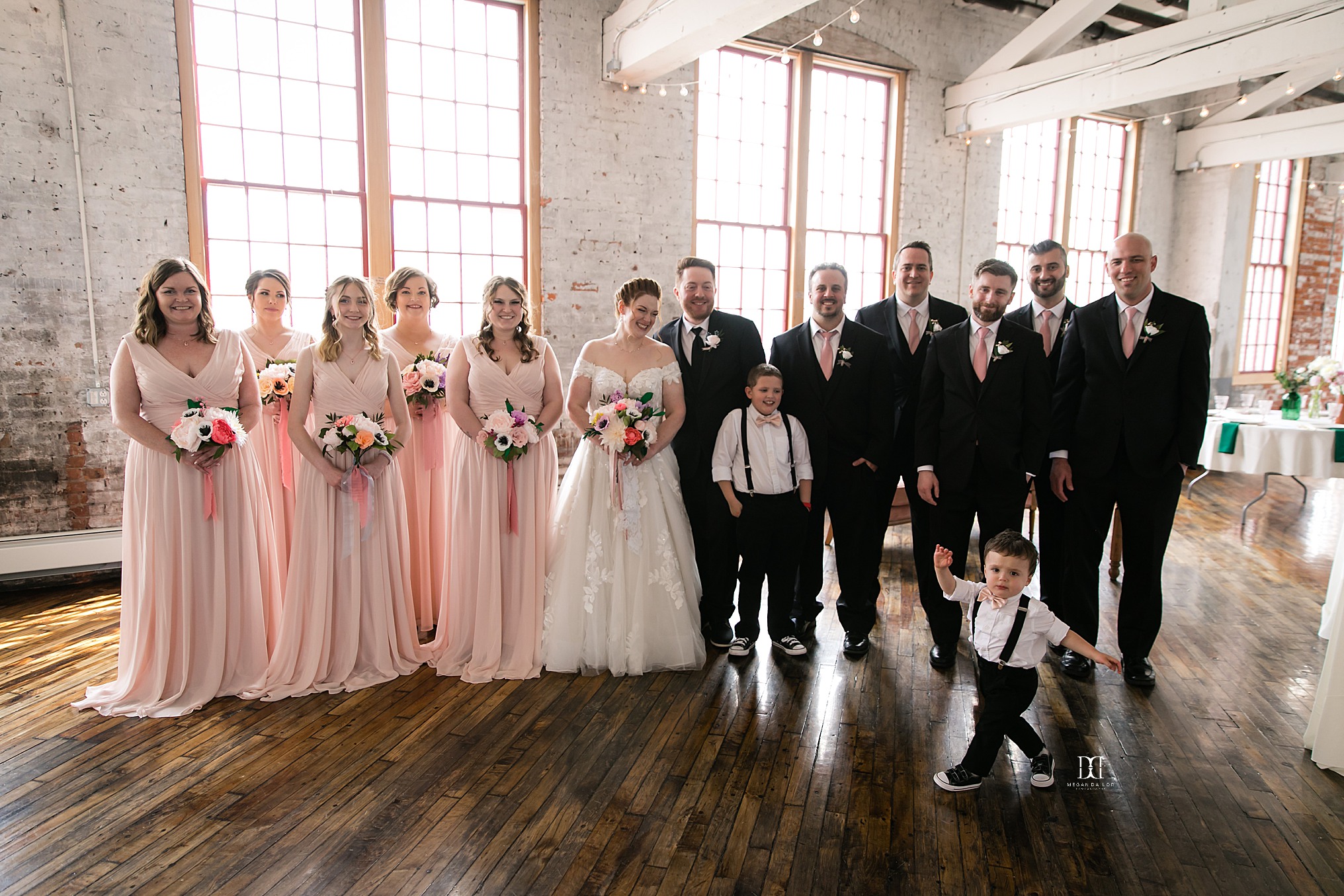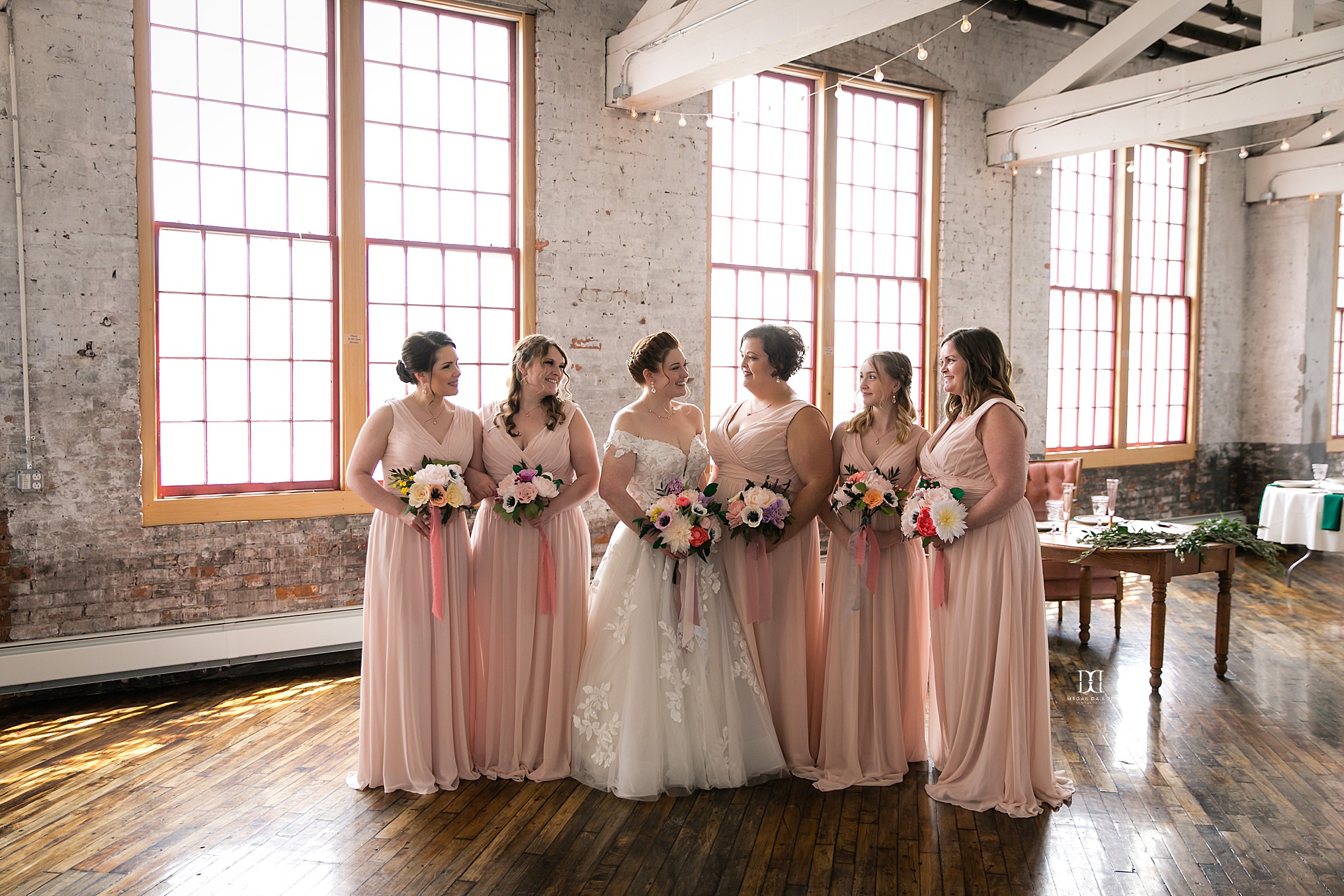 😀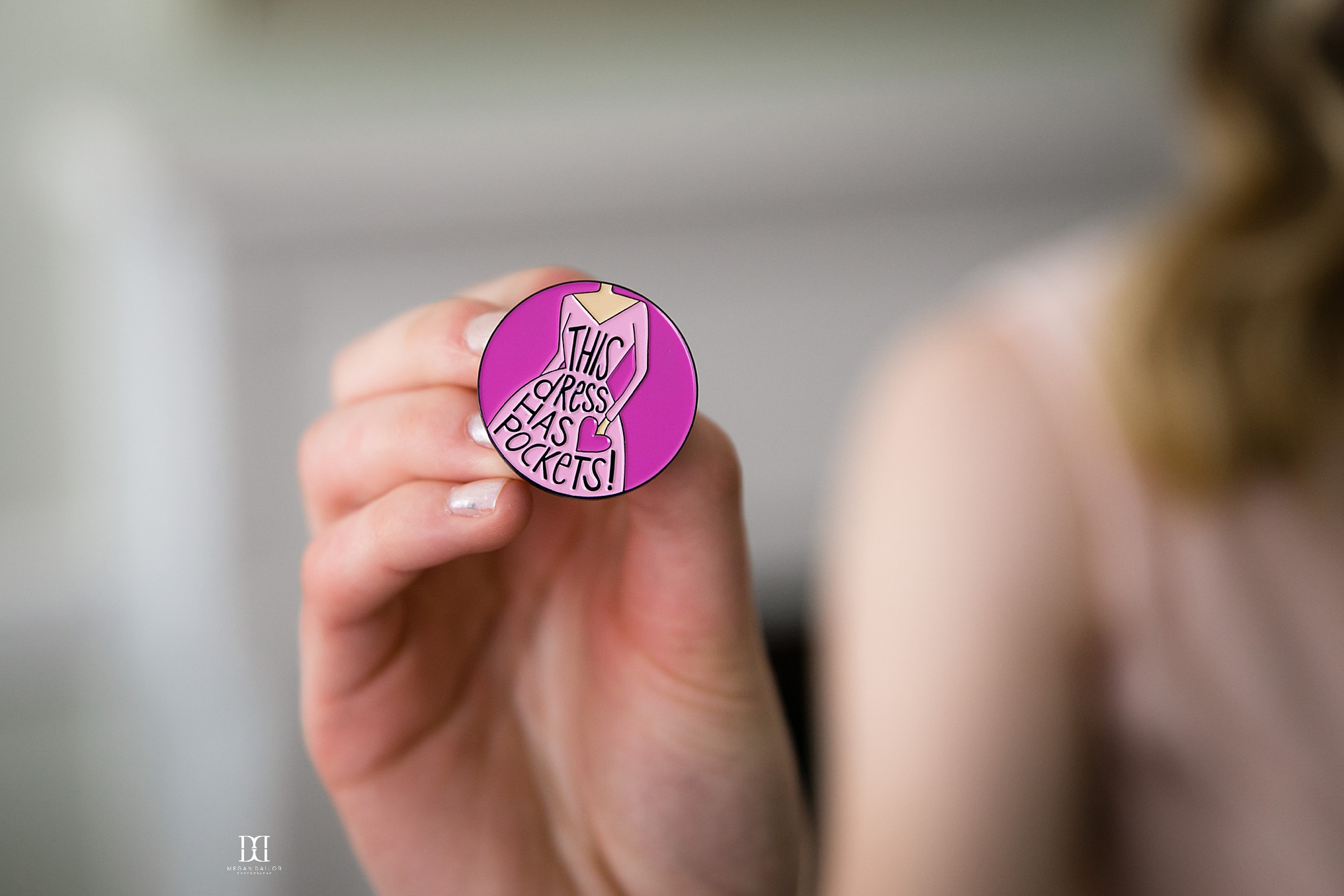 More ring bearer adorability.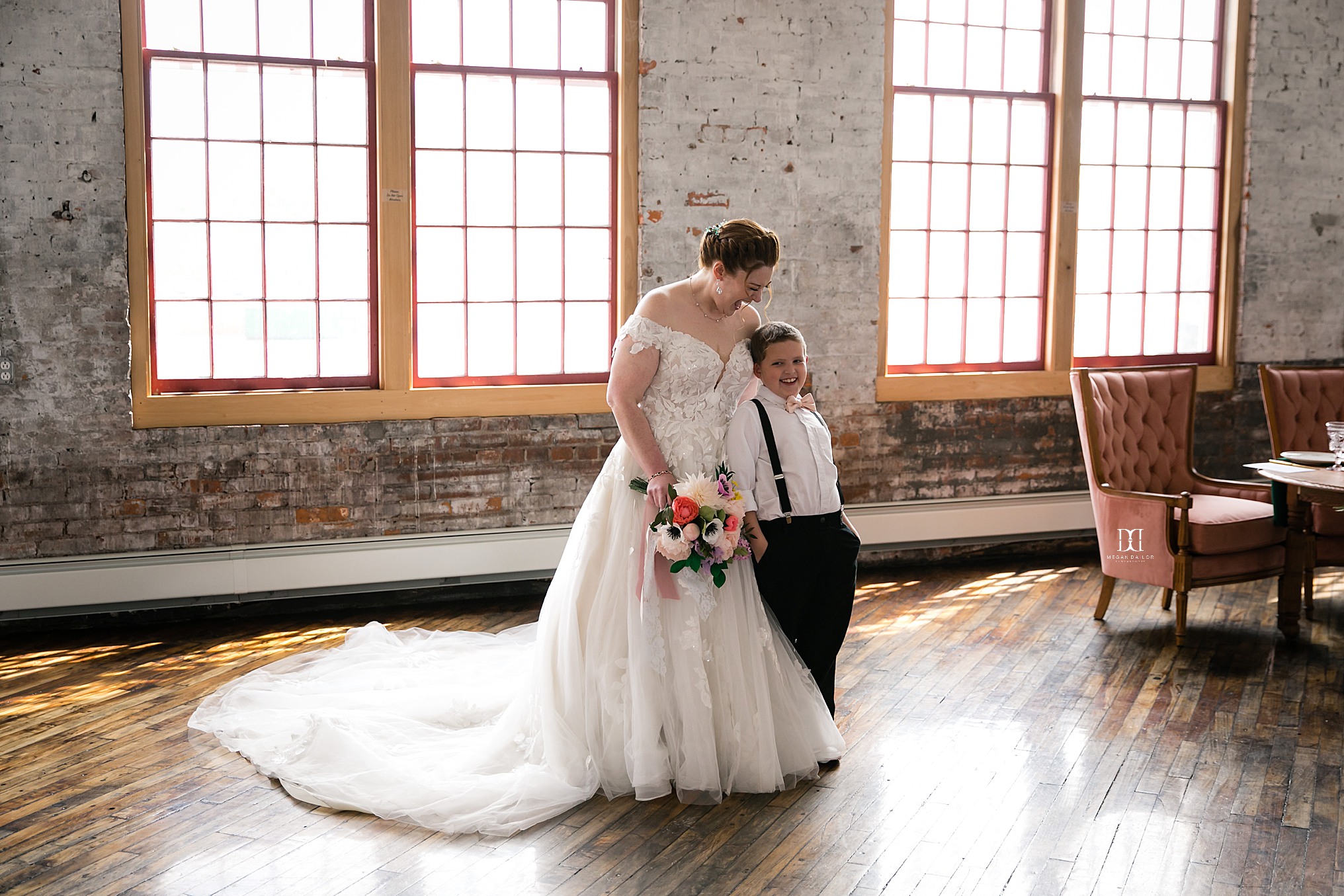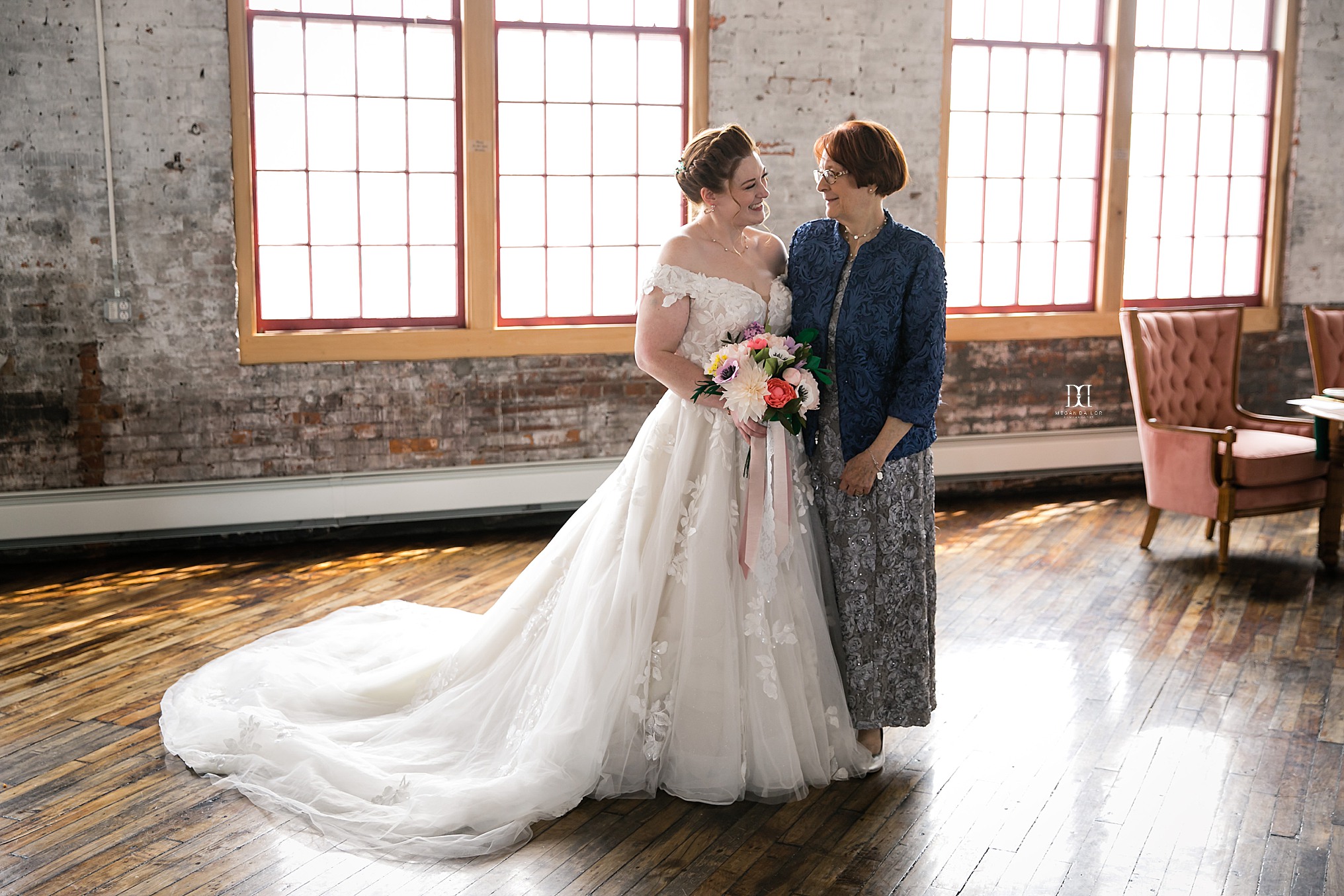 Time for the ceremony!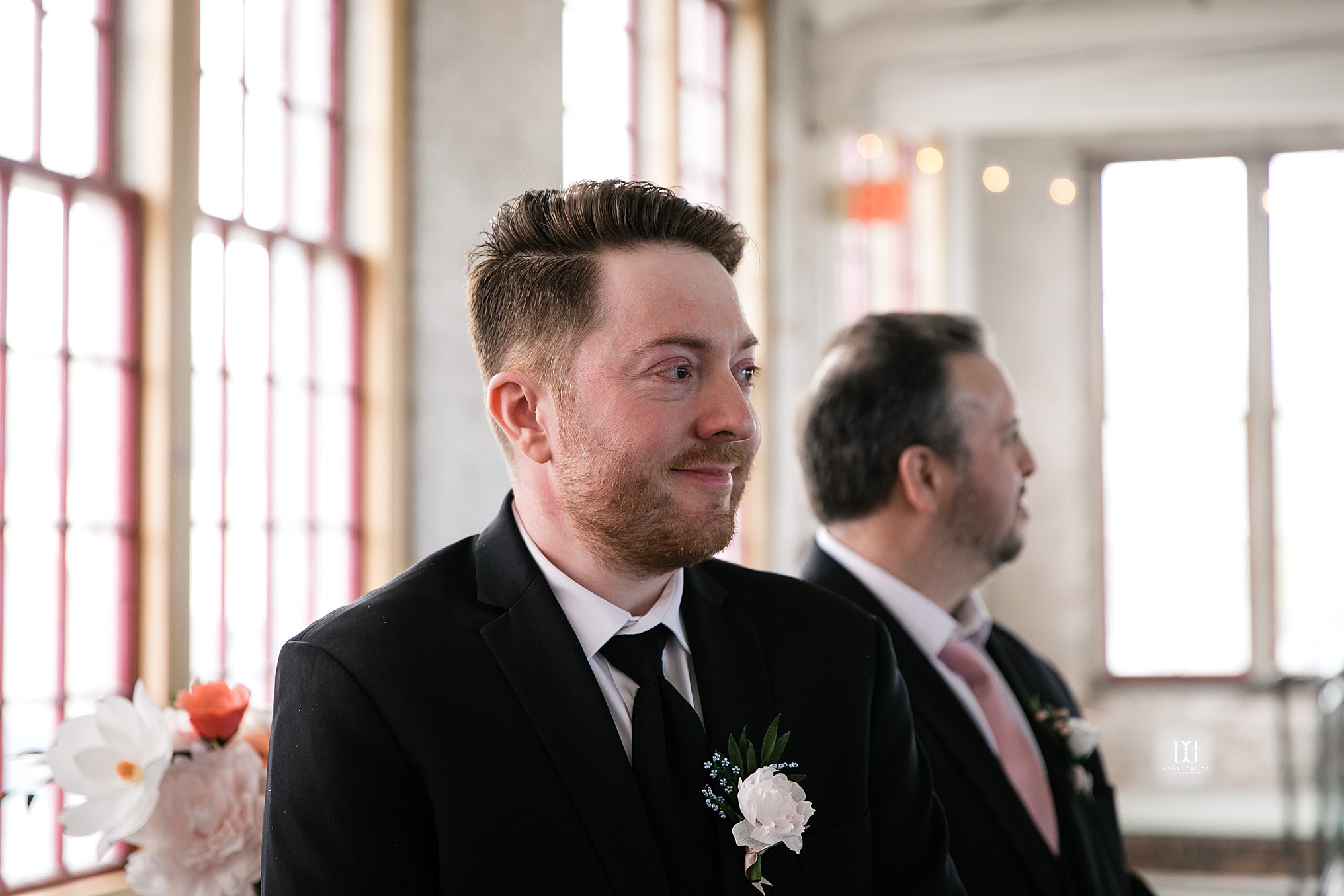 This look is everything. Such a precious father daughter moment.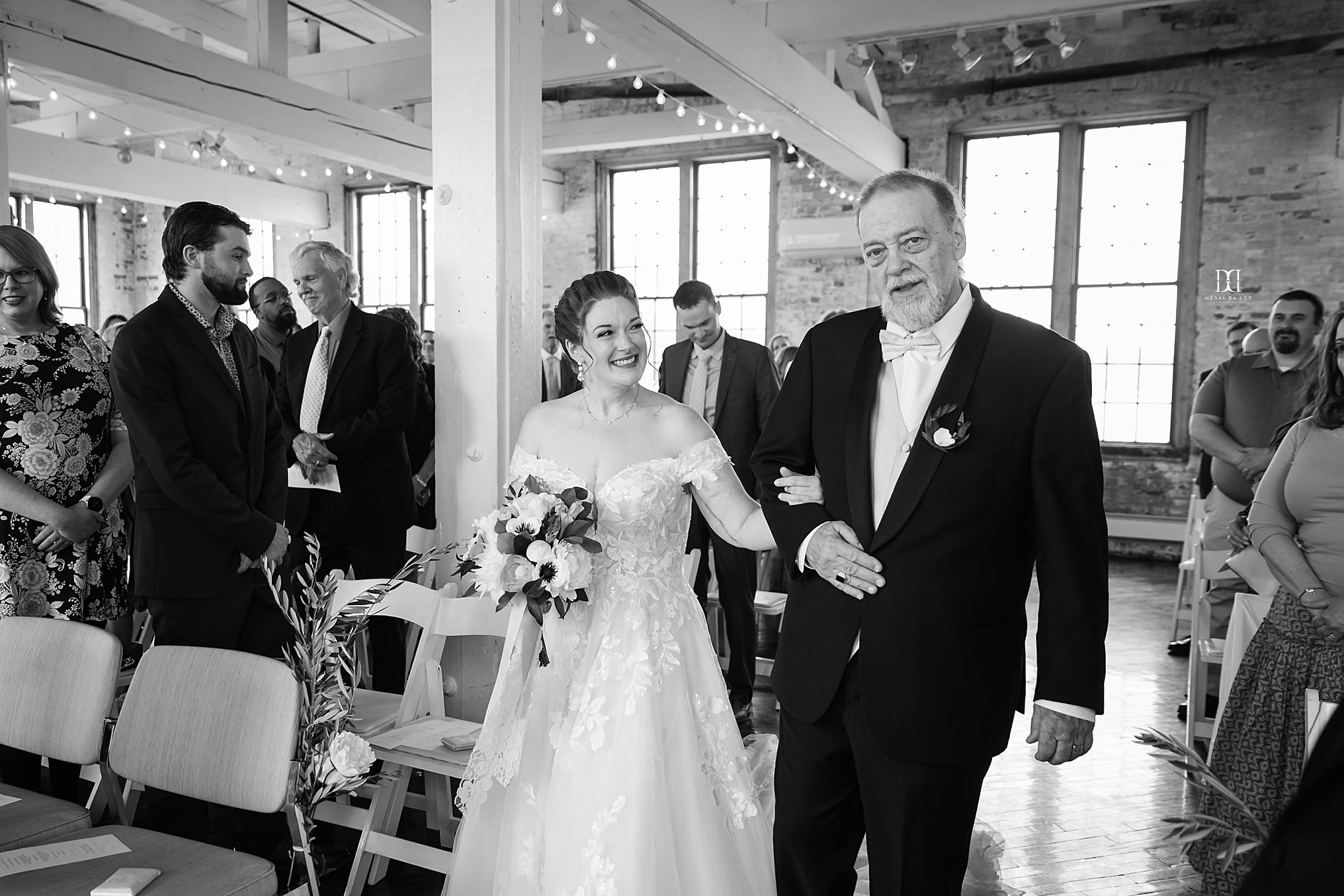 On an unbearably cute note- Becky and Mike's officiant was their journalism professor from the class where they first met. Can you even? Her happiness for them was written all over her face.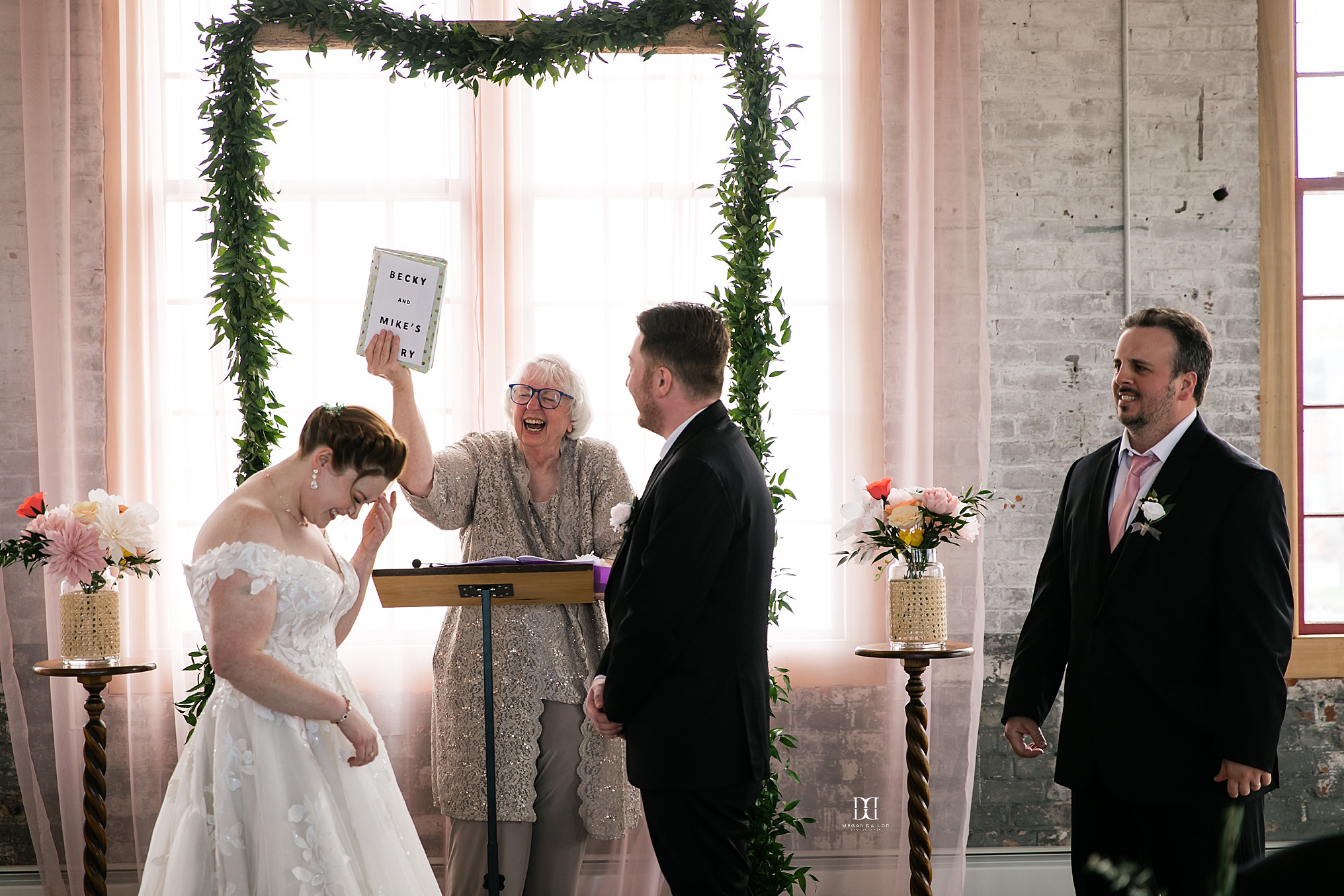 Lots of happy tears were shed.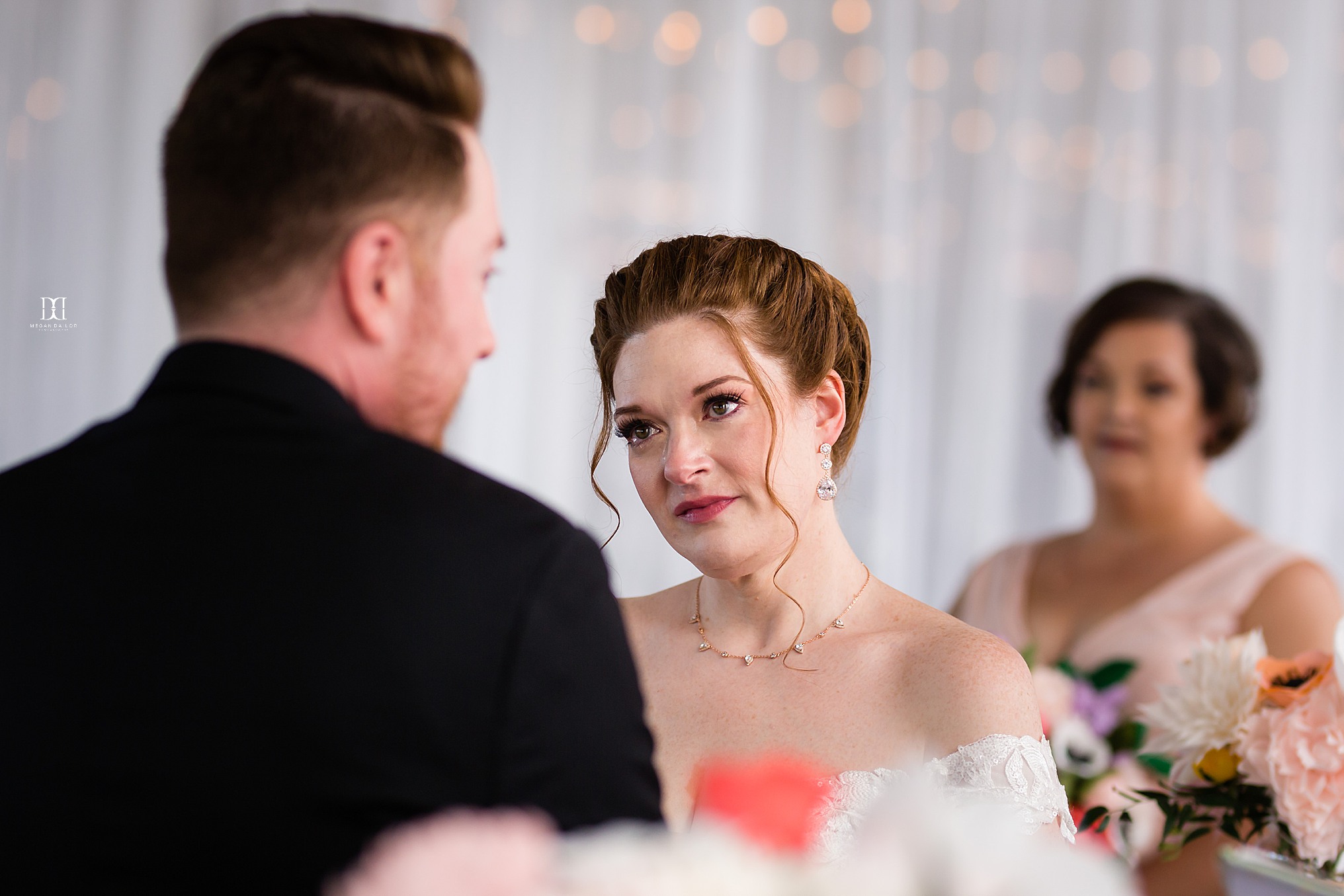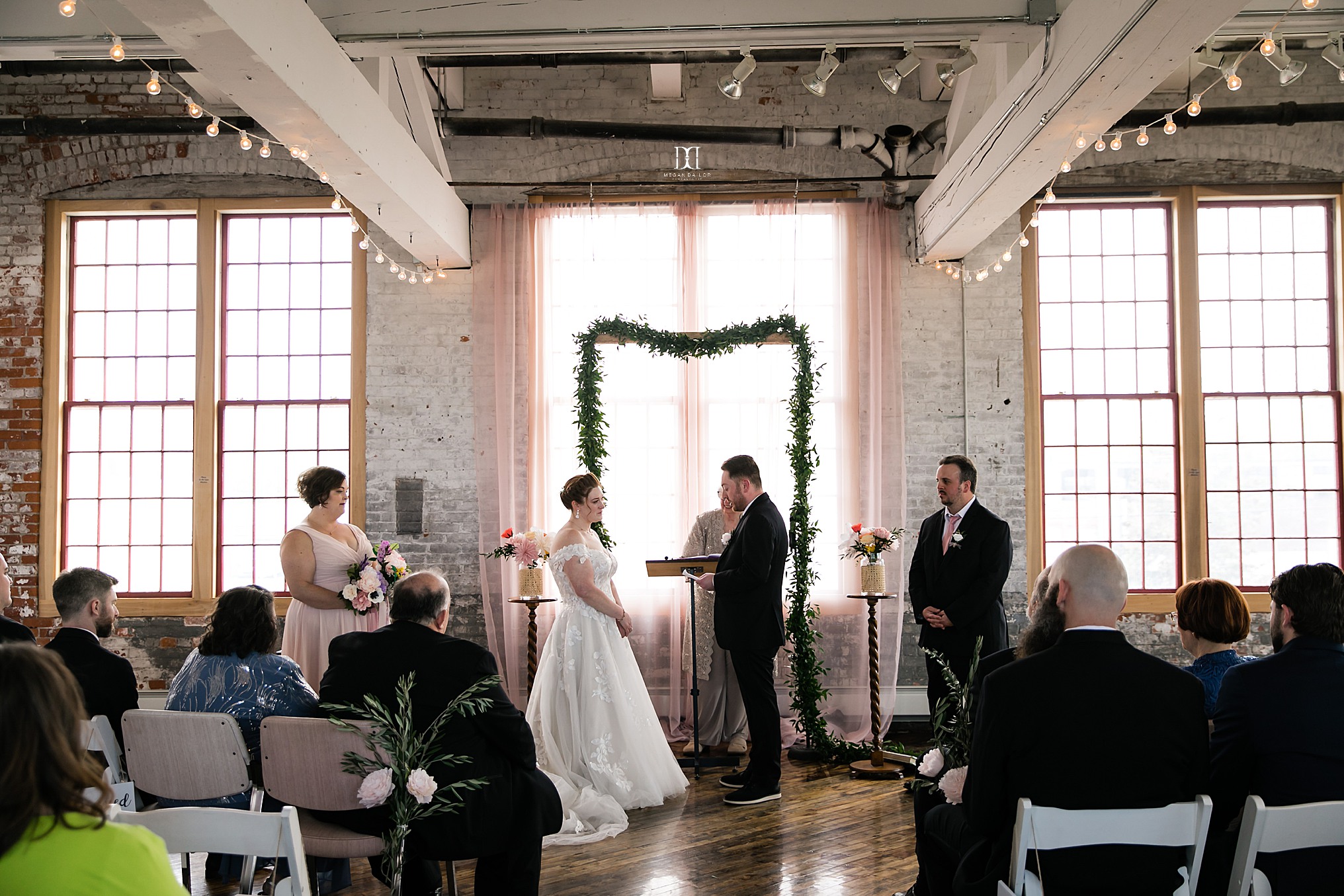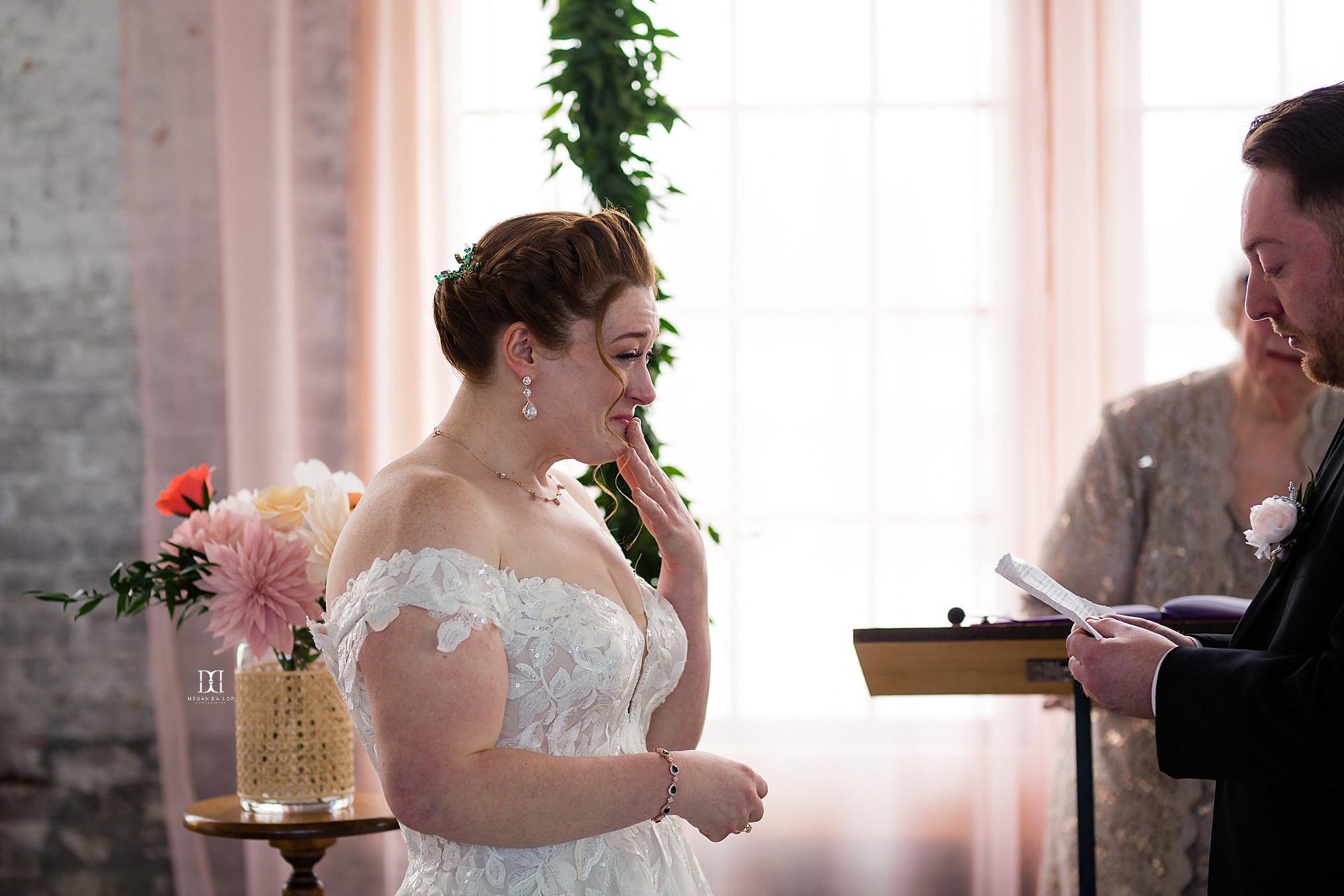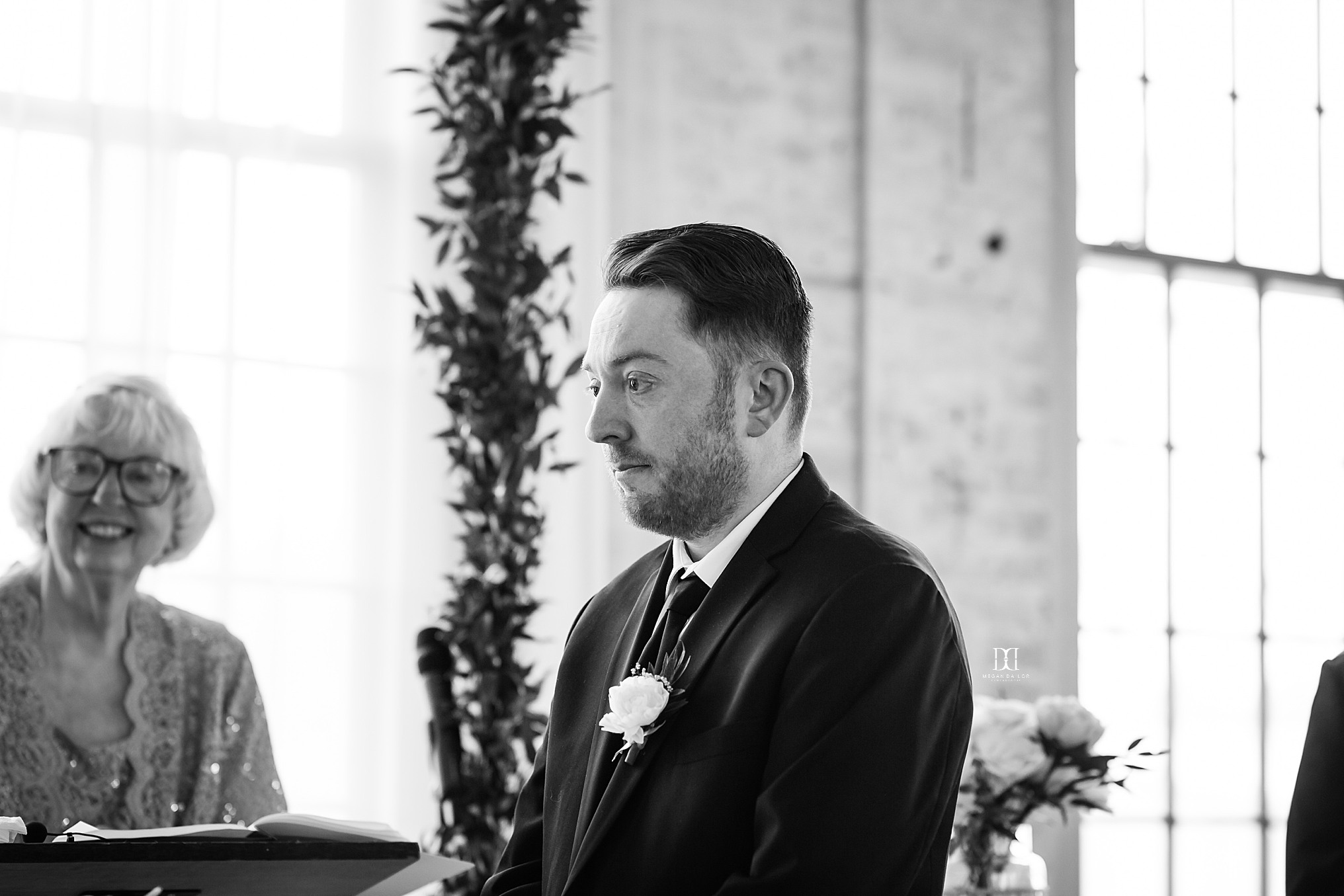 It's official! Mr & Mrs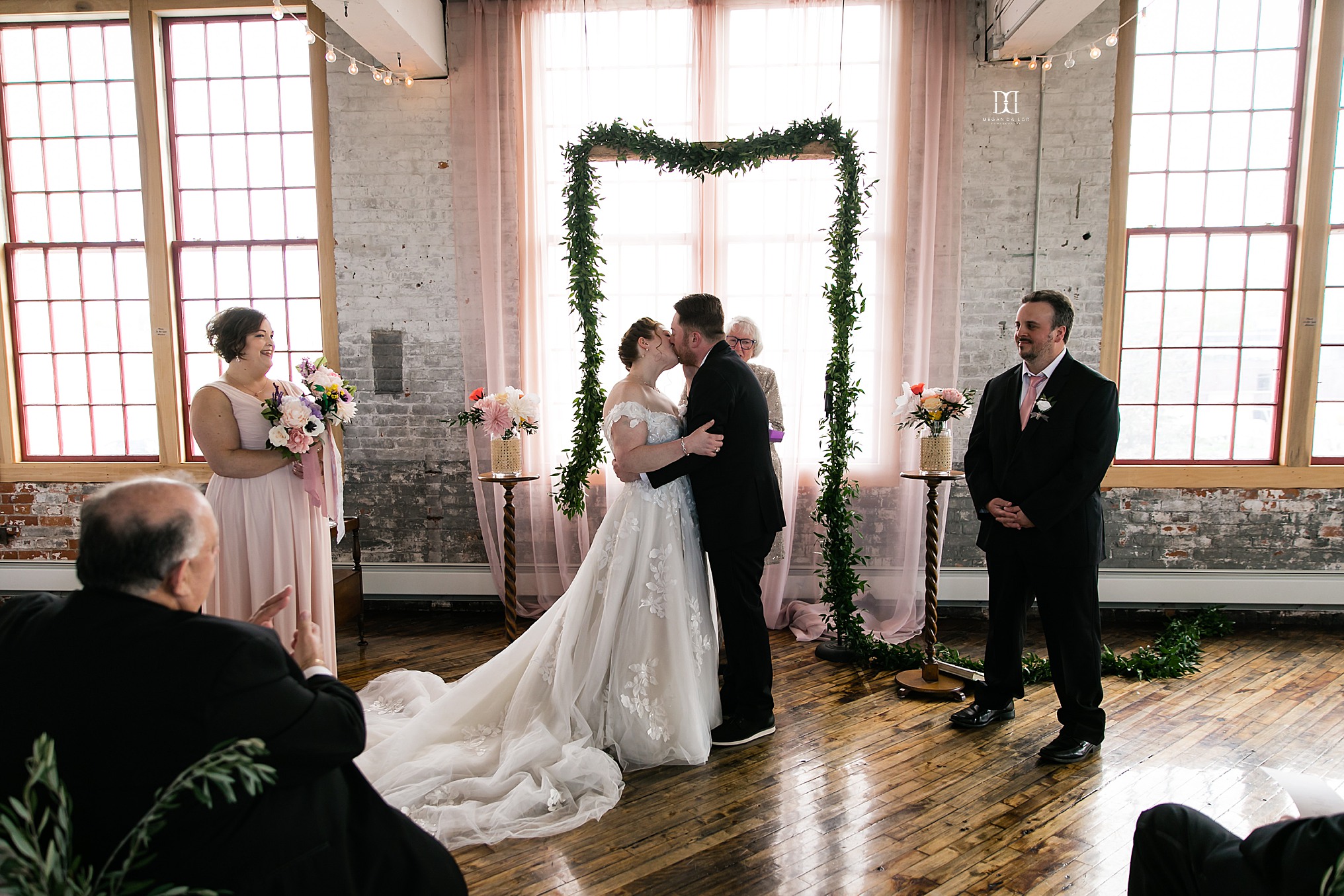 A sweet private moment after their recessional, soaking in the moment just the two of them.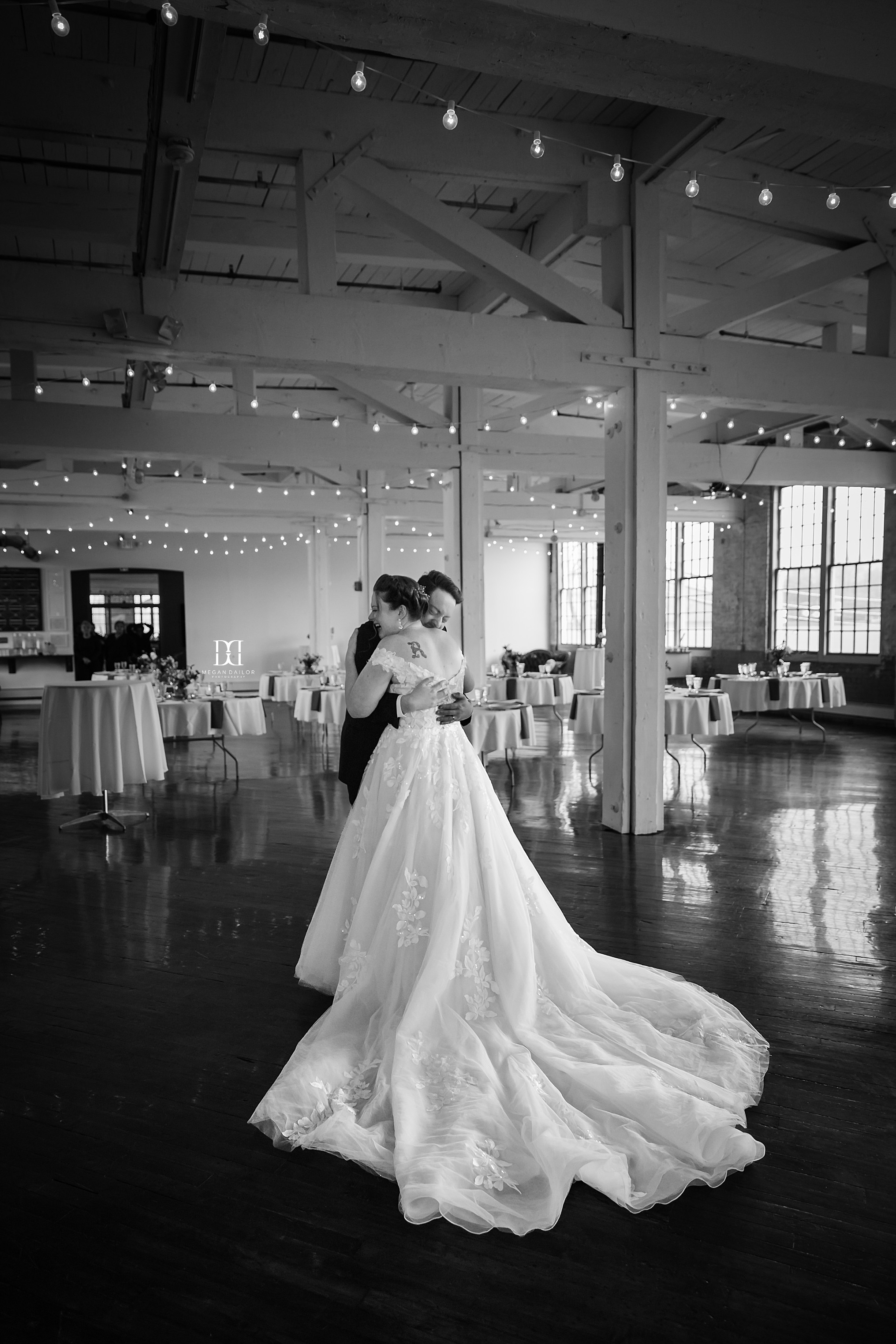 I knew from Becky's general vibe and our discussions that the decor was going to be fabulous. I was immediately tractor beamed toward the cake table, the cakes from Sugar Blossom Bake Shop with the fabulous furniture rentals from Pretty Little Vintage made the cutest vignette!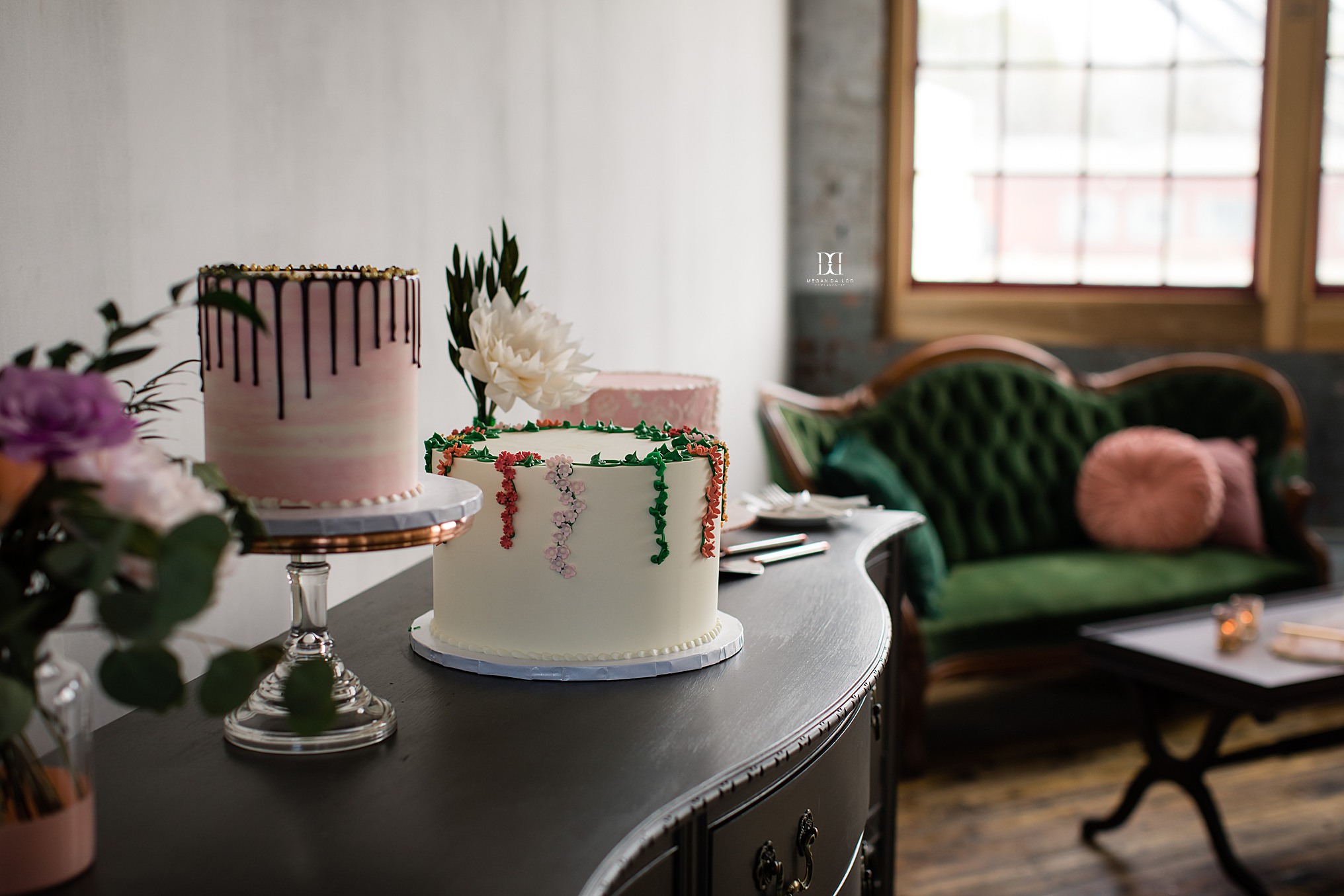 Let's get a closer look at these wedding cake bebes.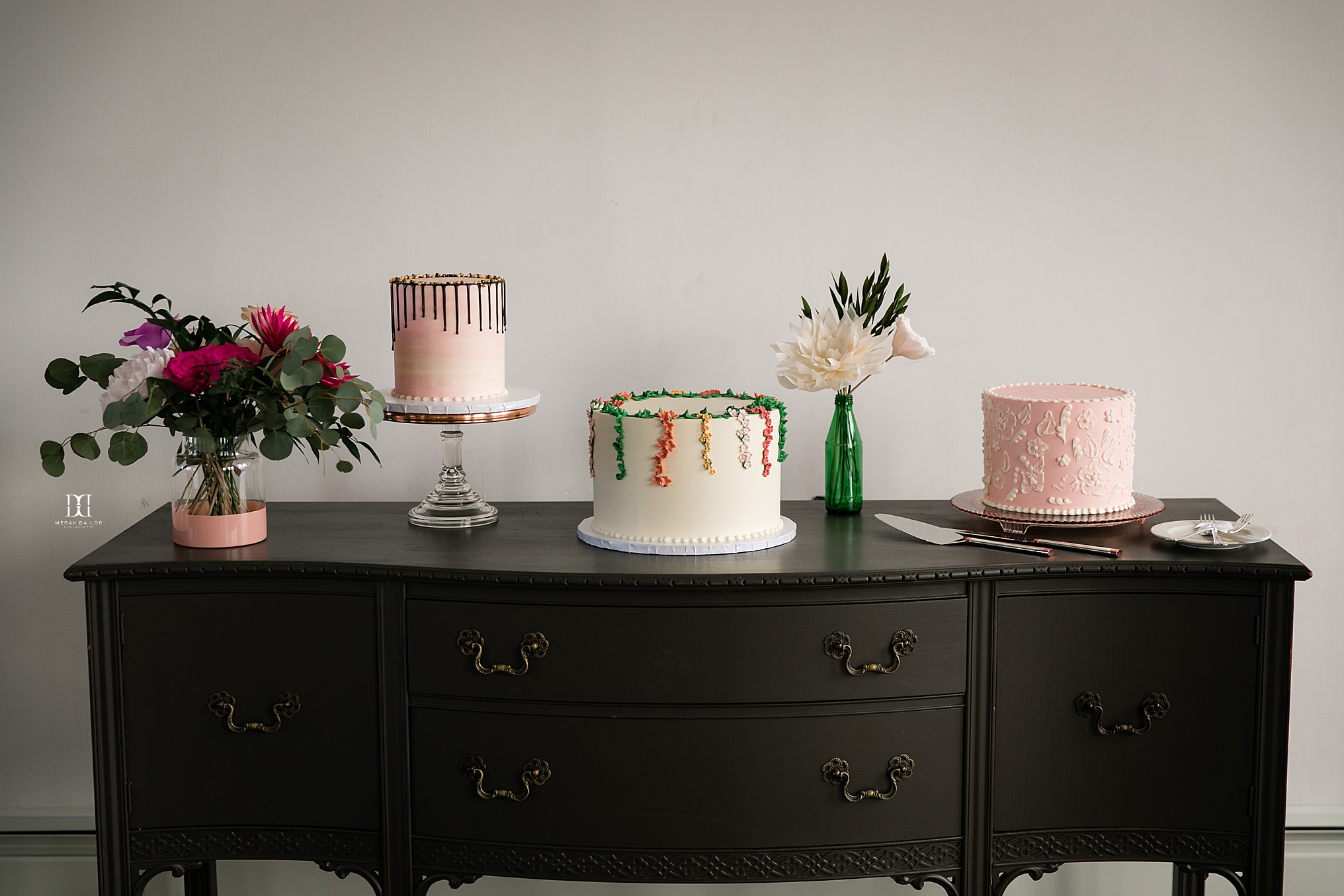 When you have a Cracker Factory wedding, you can pretty much do anything with the space. A big open space with tons of character, natural light and gleaming hardwood floors is pretty much a blank canvas. Becky and Mike's choice of lush greens and paper flowers mixed with real peonies and vintage china was so striking.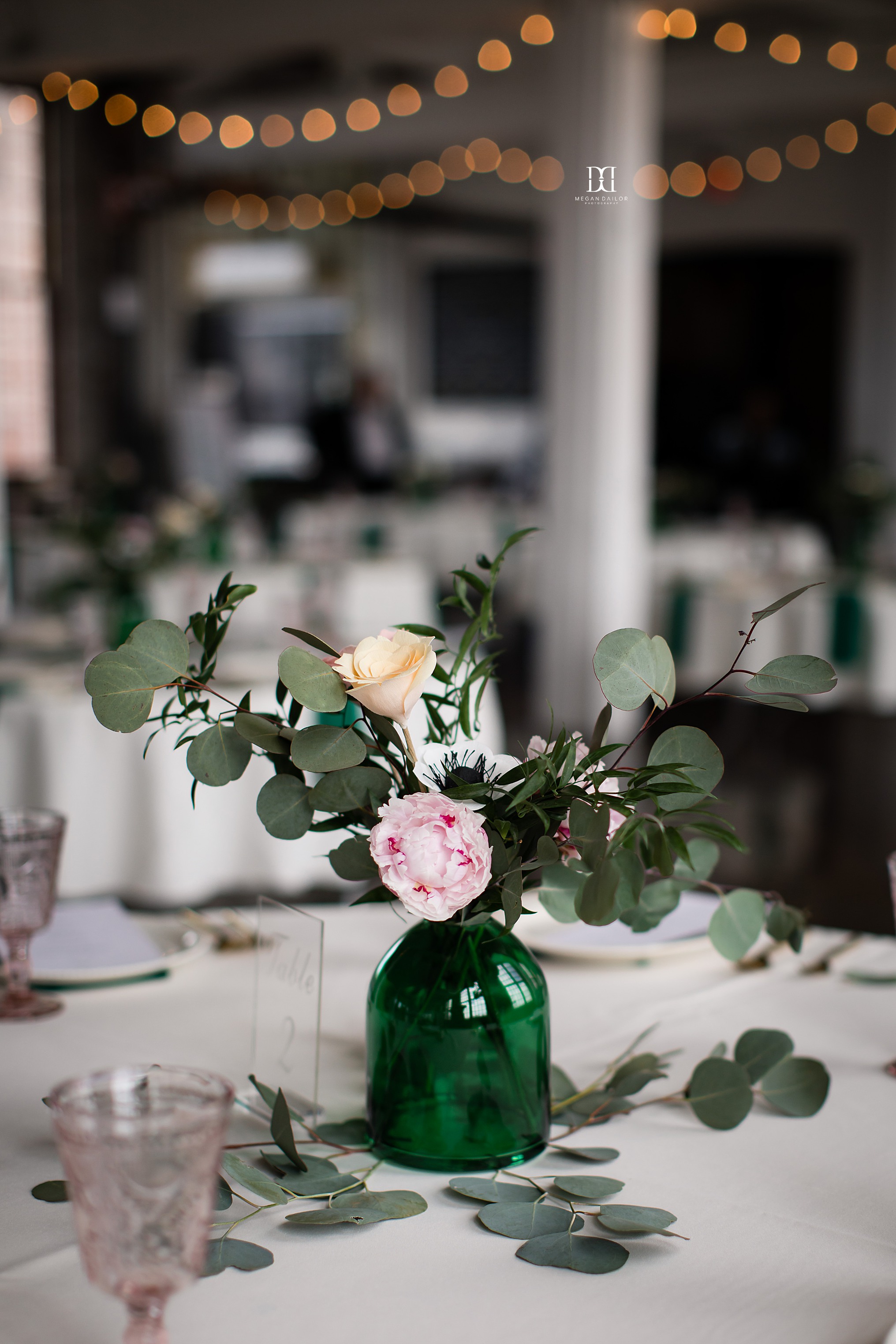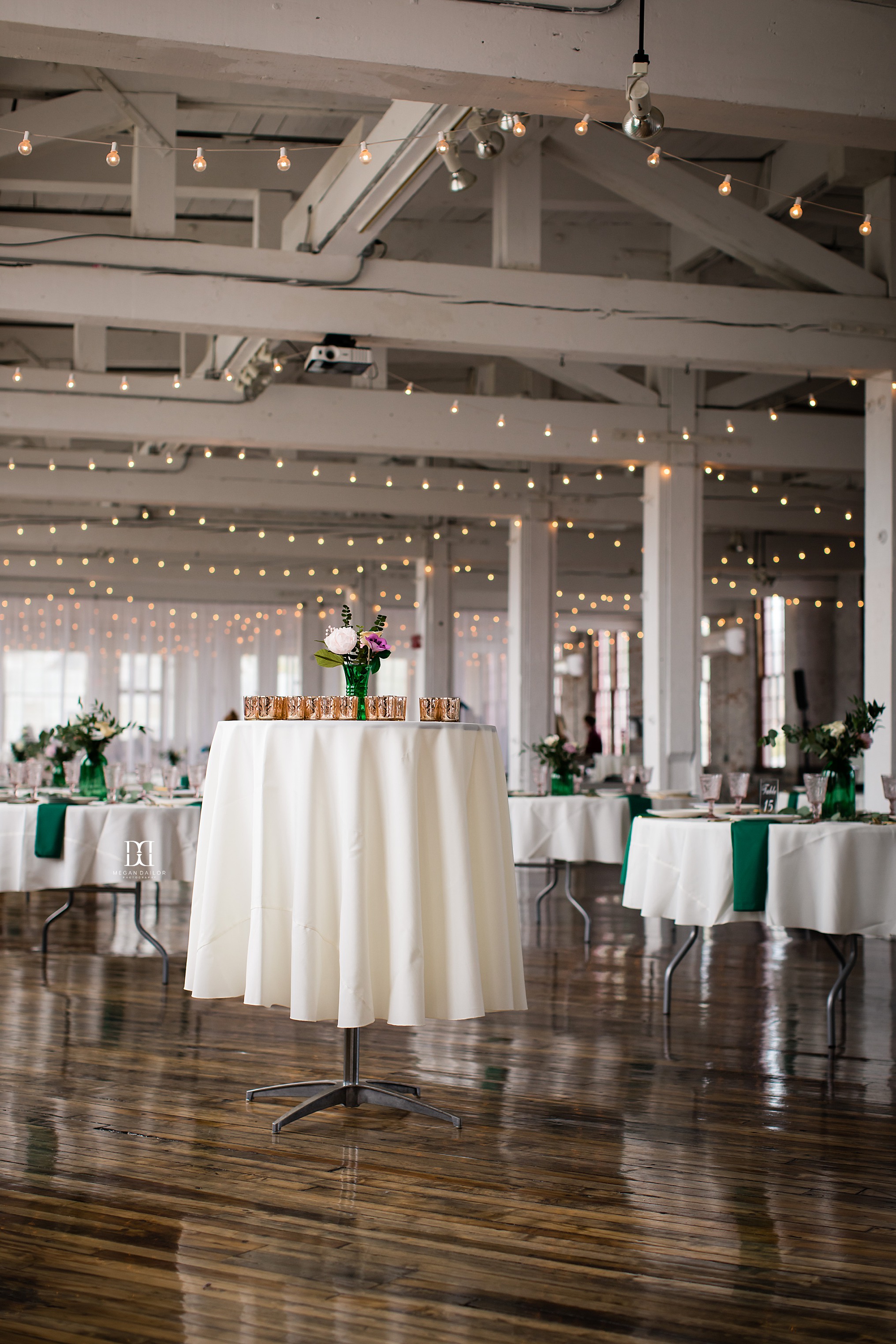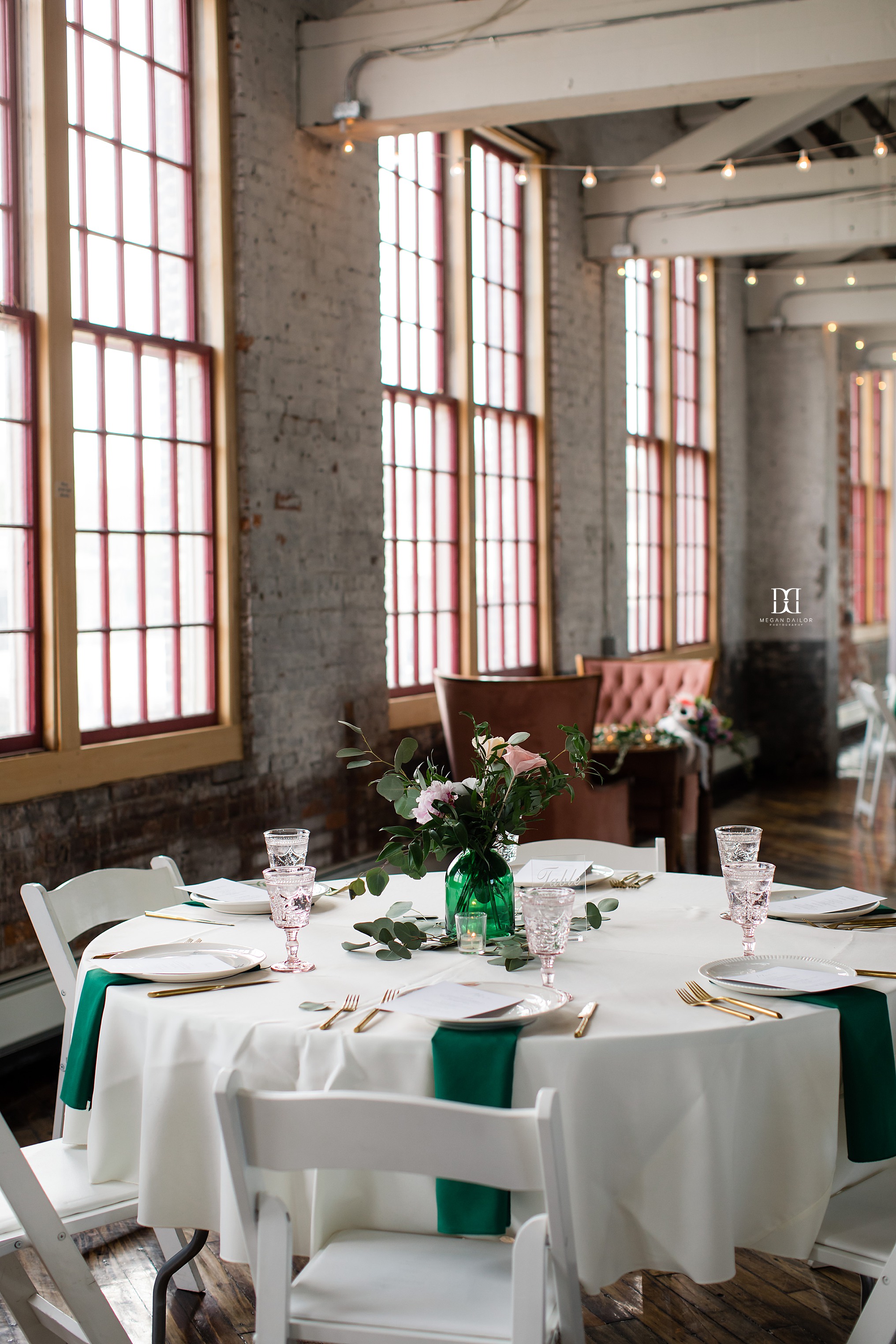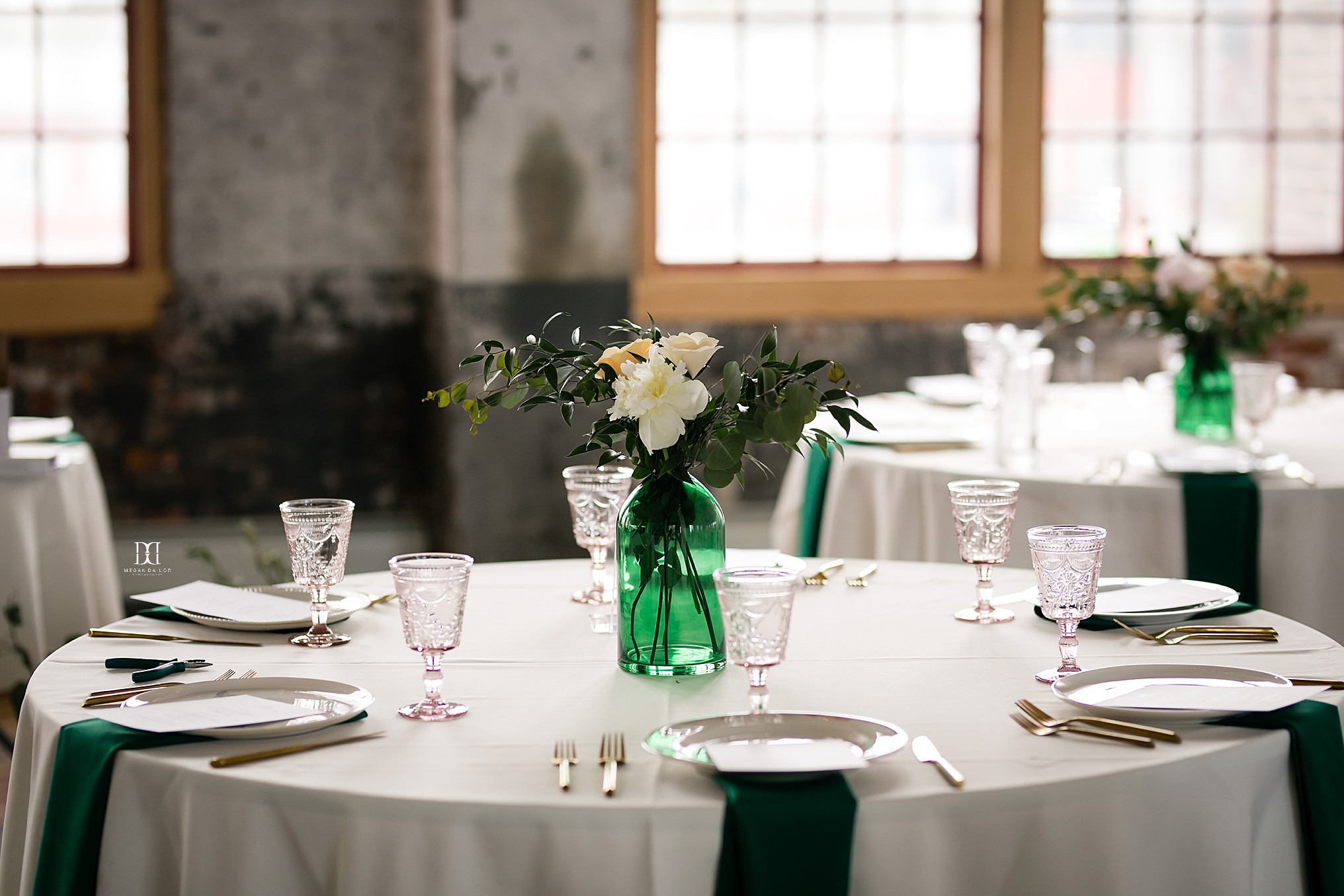 The long awaited first dance. With the perfect backdrop of beautiful light and lots of loved ones.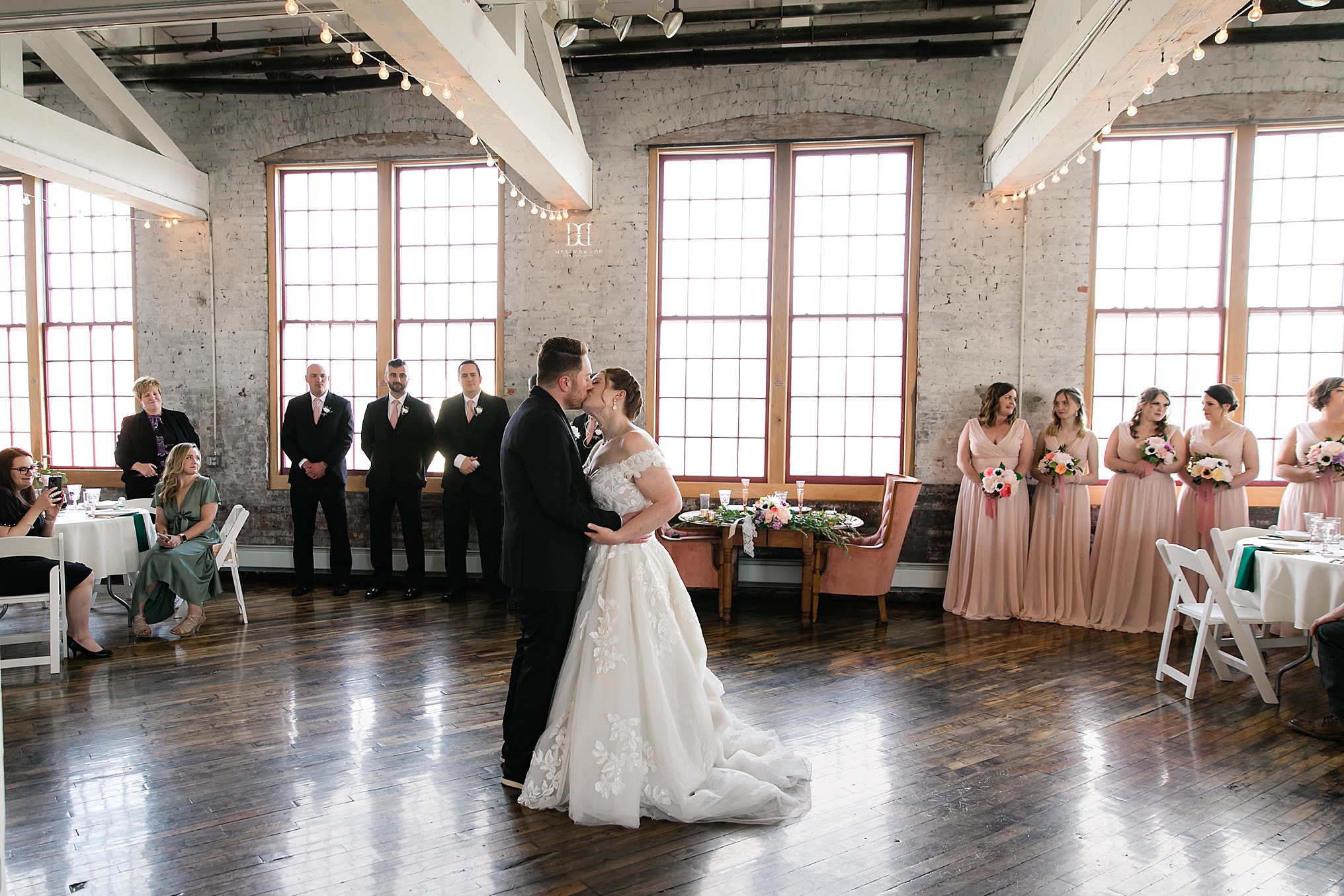 Father daughter dance sweetness. Love that adoration.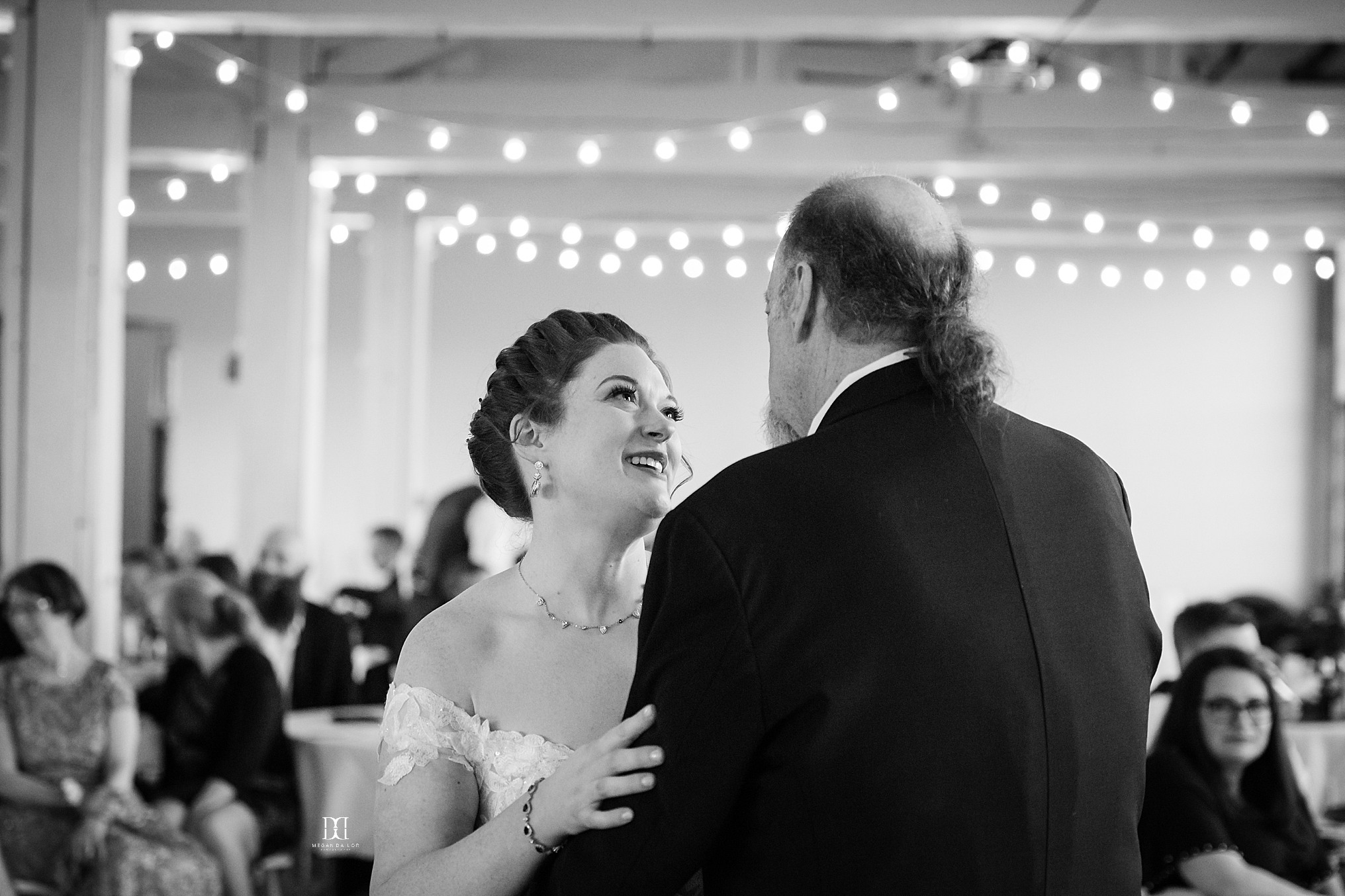 Such a happy mother son dance with Mike and his mom. Both of these families are so loving and happy, it was really fun to be around.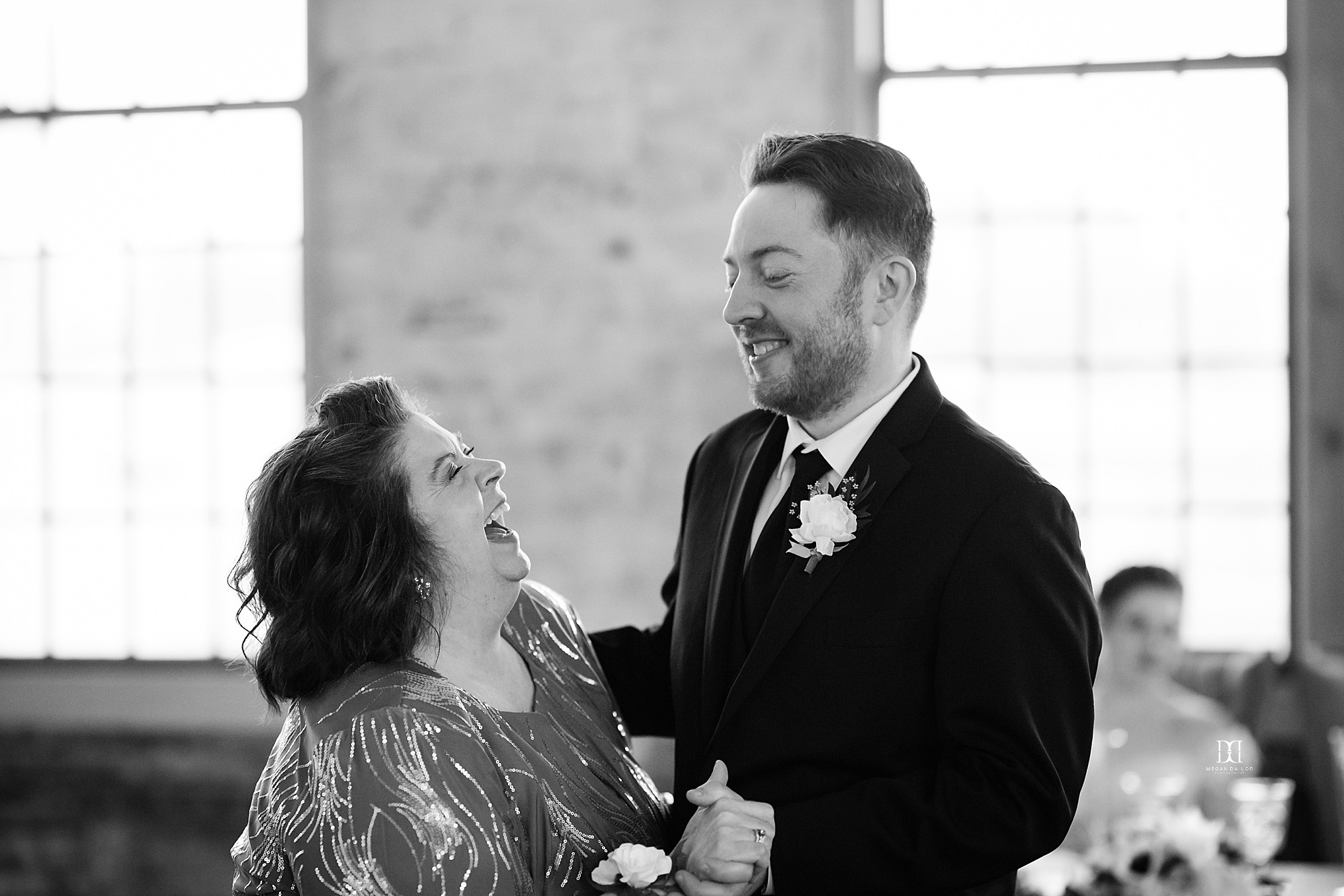 Ormond Entertainment kicking it off right!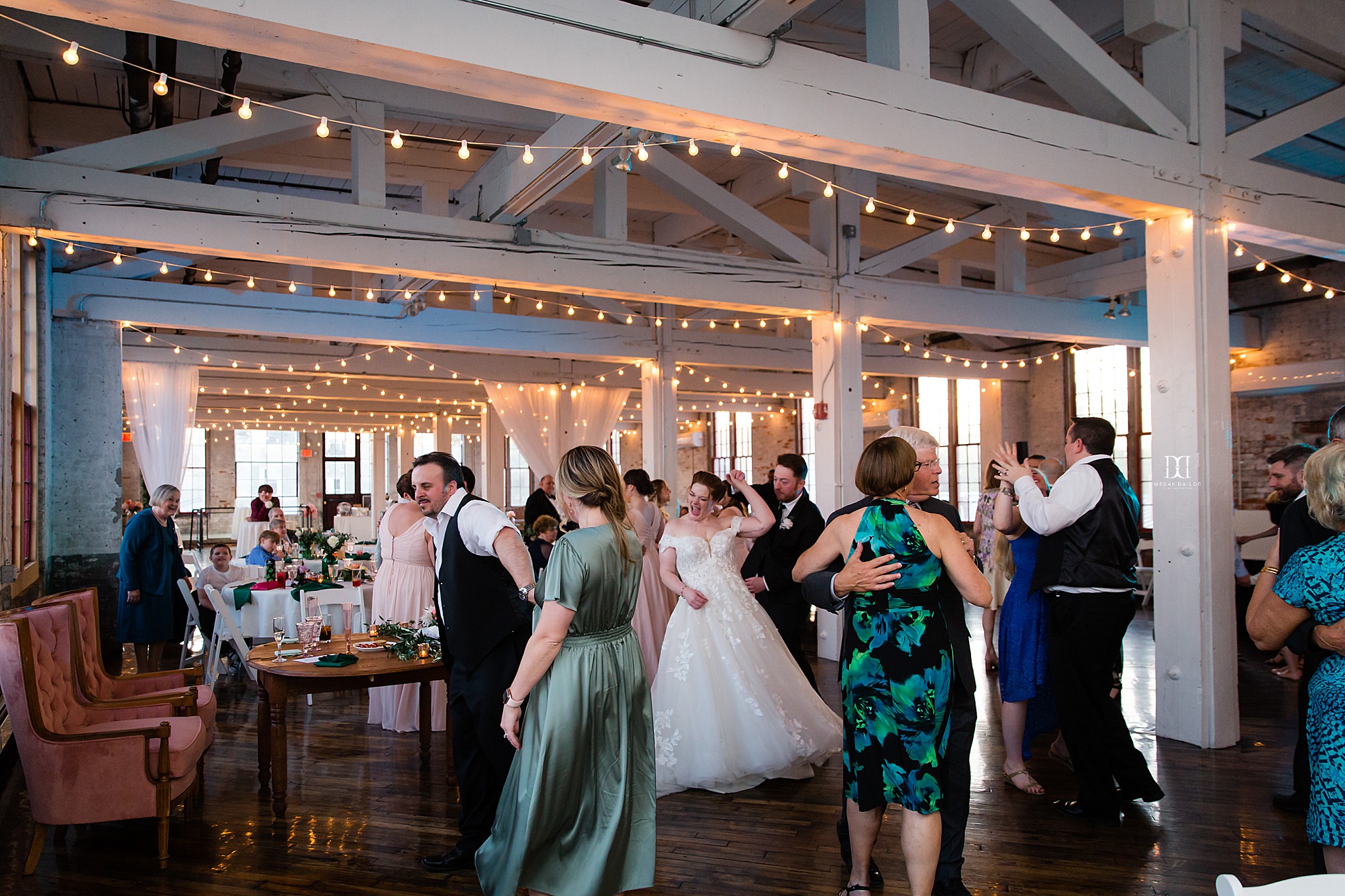 Lots of fun on the dance floor, but Wedding MPV™ goes to this little lady for pretty much taking flight! So cute!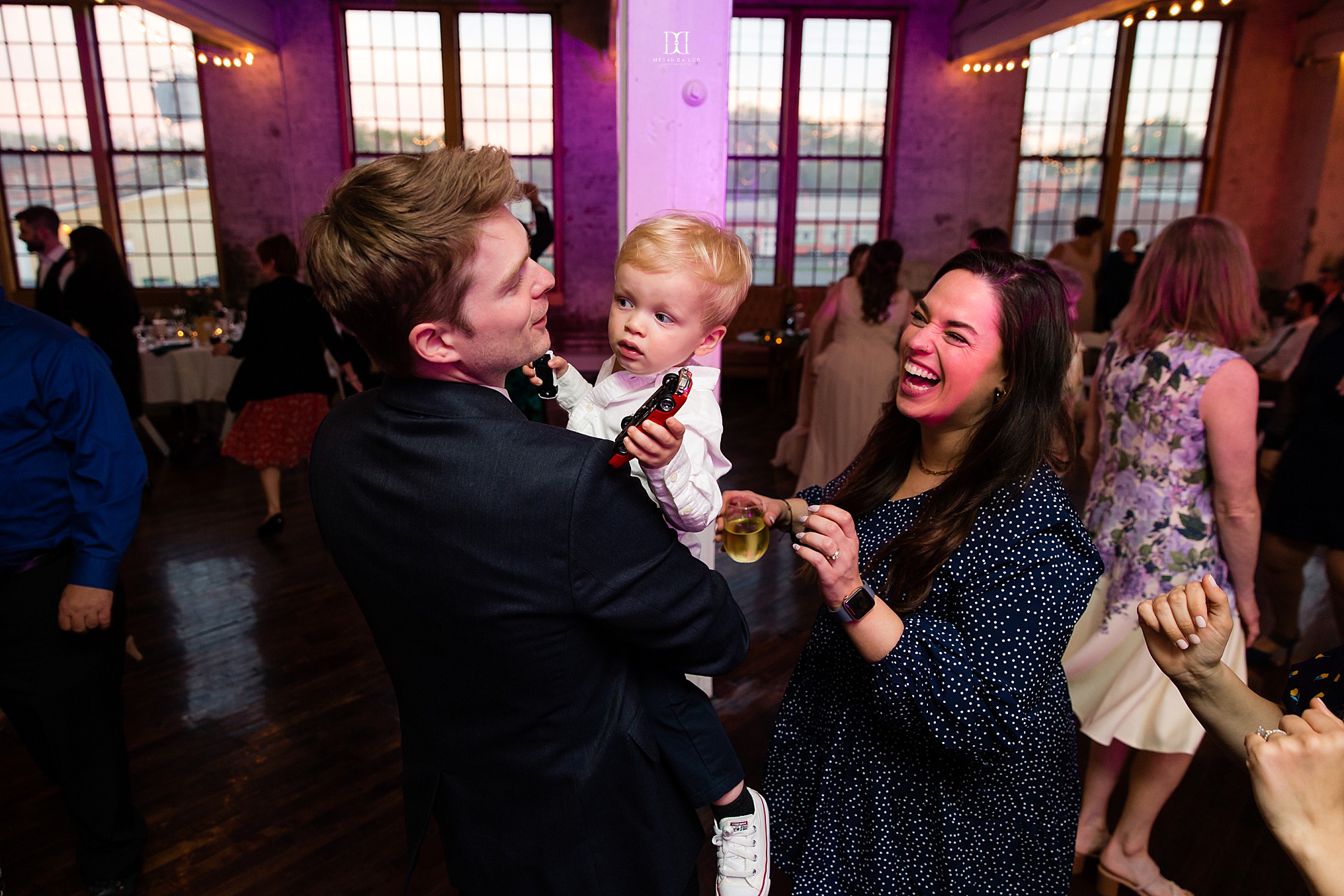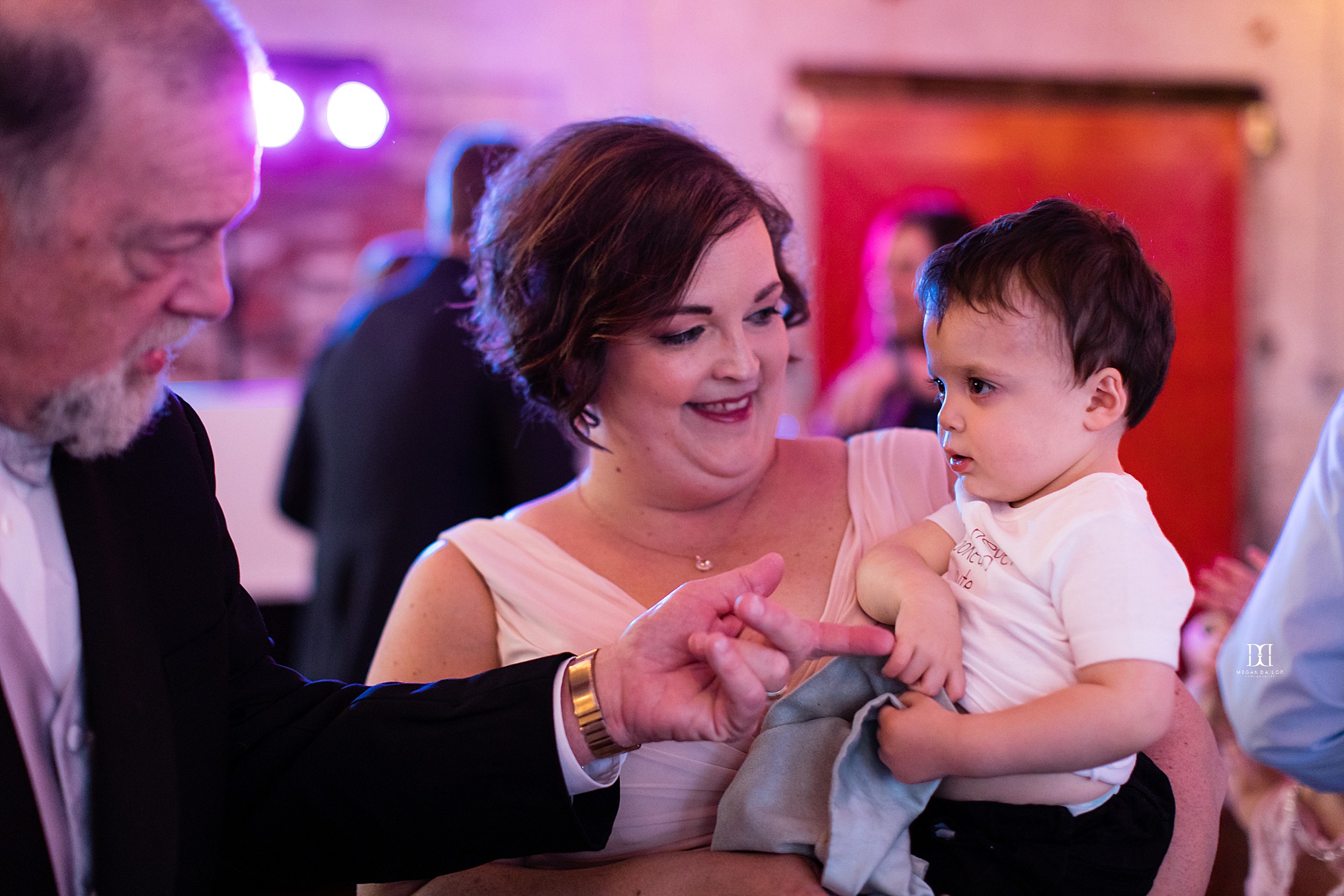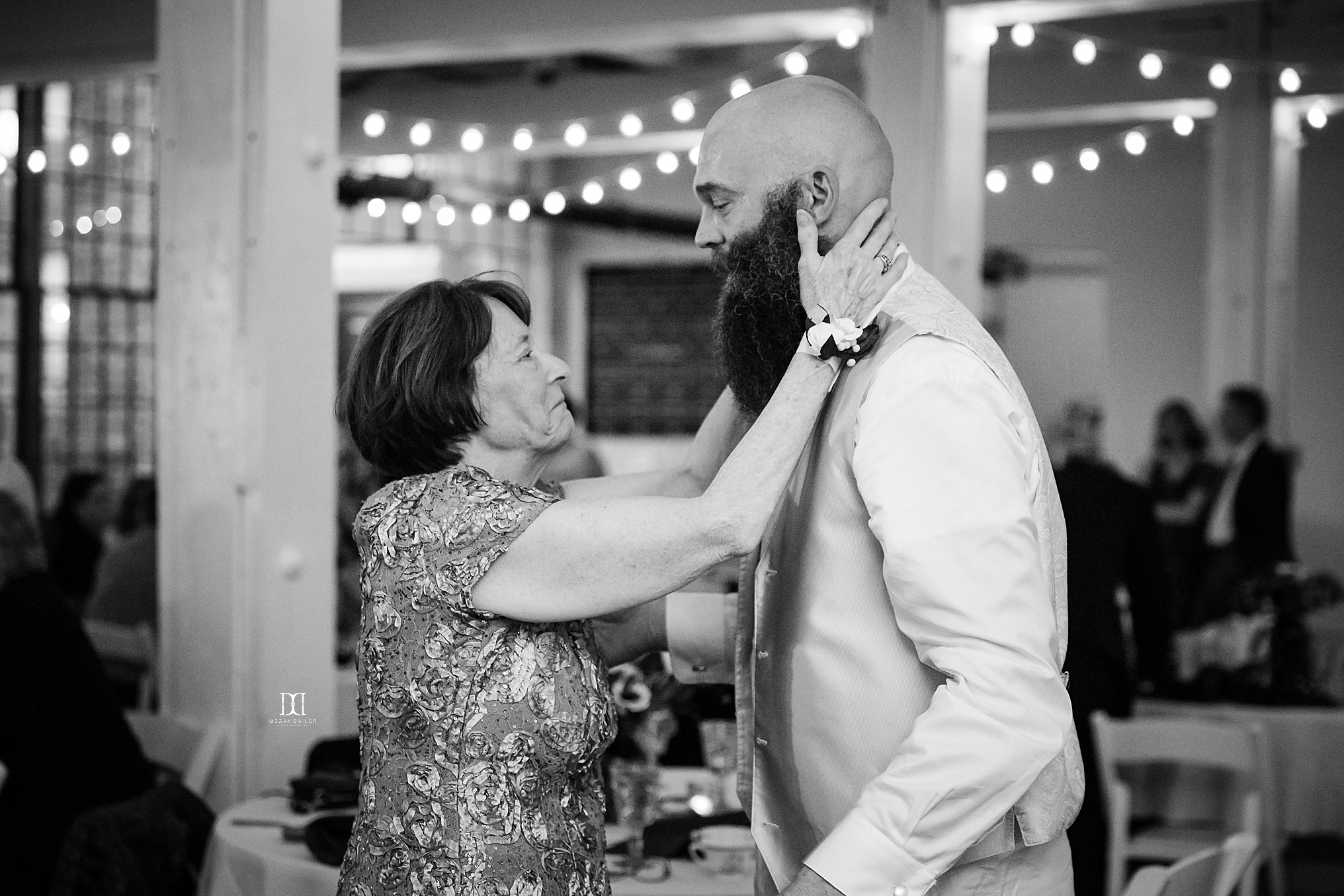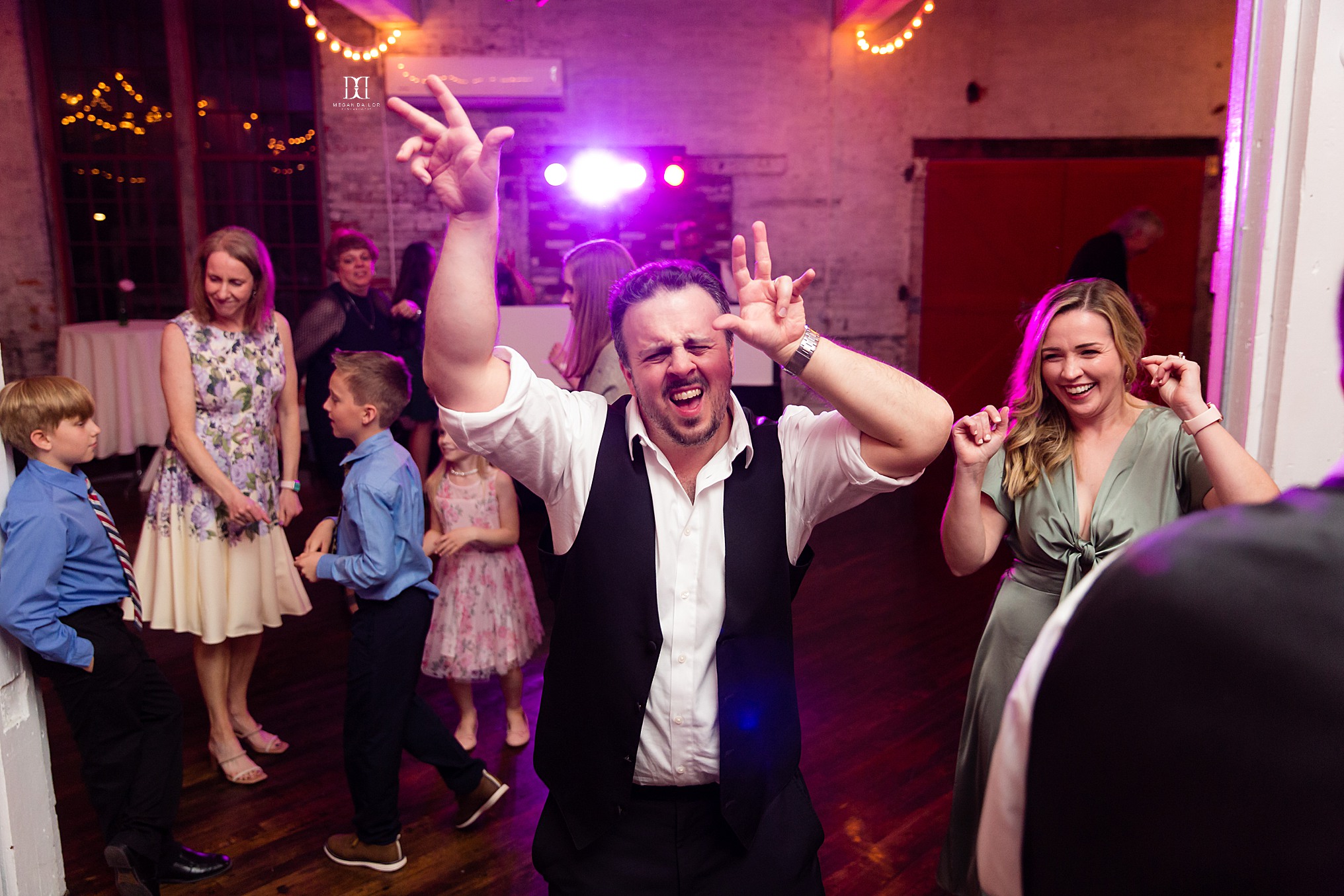 Wishing you the very best as you walk into your future together, Becky and Mike. Thank you so much for having me!!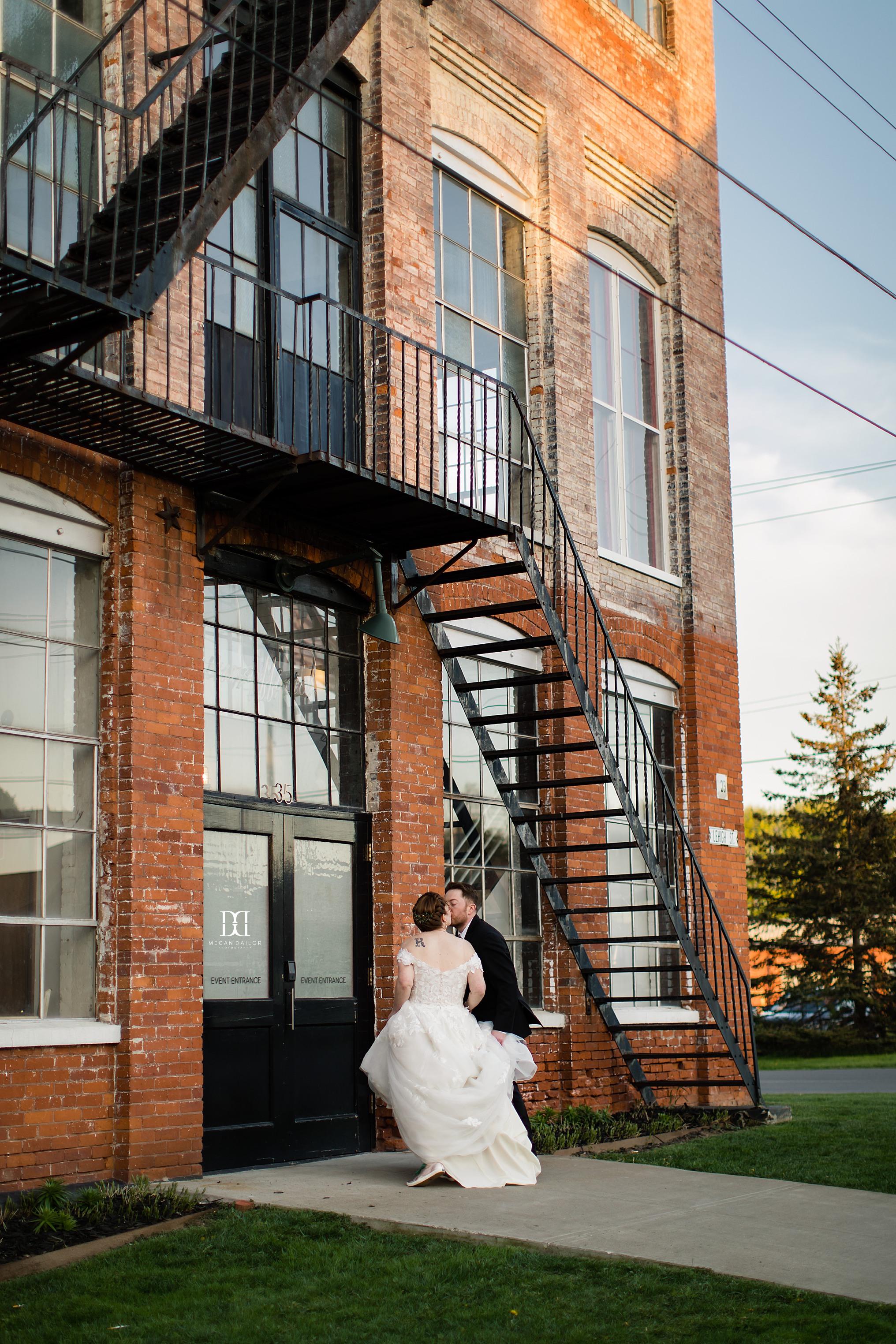 Cracker Factory Wedding