I met up with Cristyn and Mark, who are getting married on July 5th, to do a quick engagement shoot at Mendon Ponds. We had some great "golden hour" light, and had plenty of 4 legged company watching us shoot... a few dozen deer and one squirrel that I am pretty sure was trying to steal my wallet...
Engagement shoots are a fun time to do some poses that most brides would not be interested in attempting while wearing the big white dress... I love adventurous couples who are willing to climb trees and get on the ground!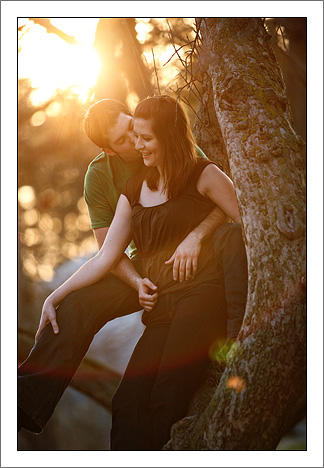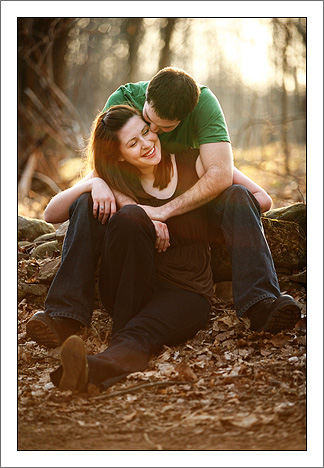 Here's some serious flare! I like the warmth the sun gives these images.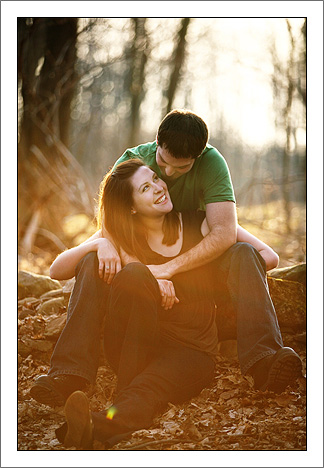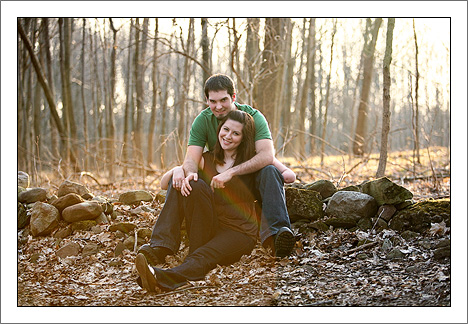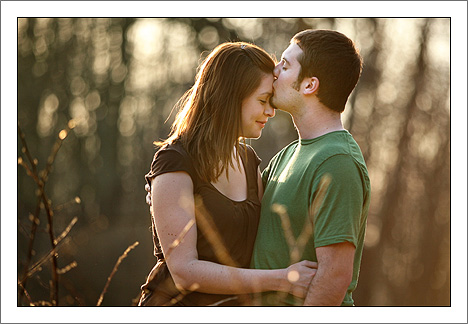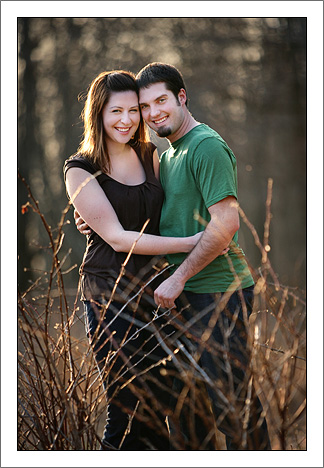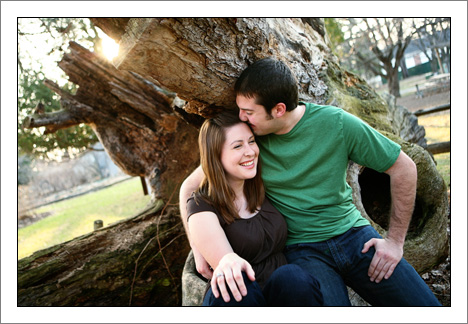 Unfortunately, spring hasn't fully sprung yet, but I really like the golden light with the earthy browns, and Mark's shirt adds a great pop of color!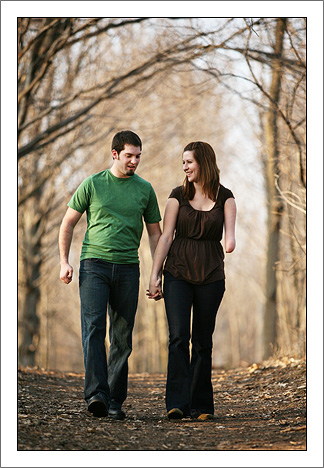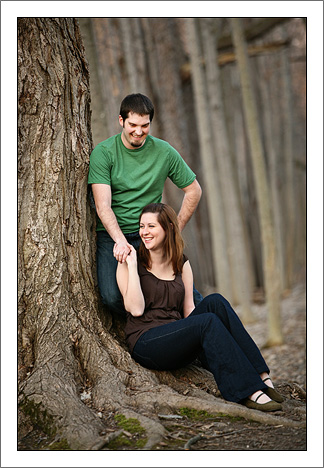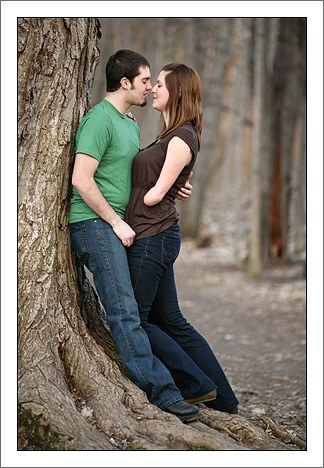 Cute!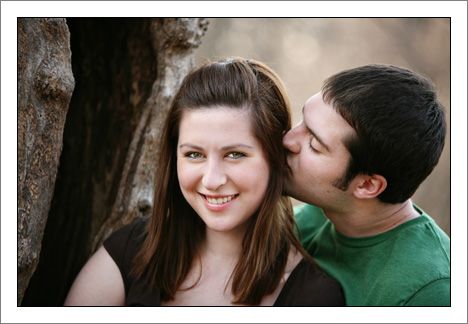 Thanks so much for meeting up with me Cristyn and Mark, it was a gorgeous day and a fun shoot. I can't wait till the wedding!