I'm always a little extra excited for a wedding where I've done an engagement shoot with the couple.  It's always a fun time to get to know eachother and get used to being photographed- we learned at their engagement that Mark has a special talent for posing!
Their wedding was just beautiful, the ceremony was at Cristyn's mom's house with a reception at the Rabbit Room in Honeoye Falls.
Gorgeous Cristyn!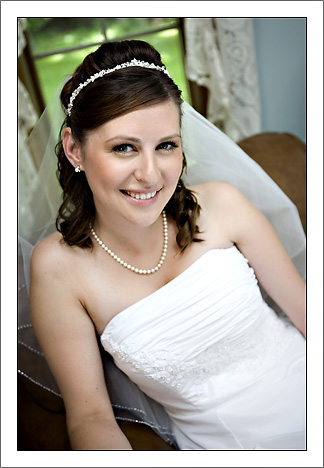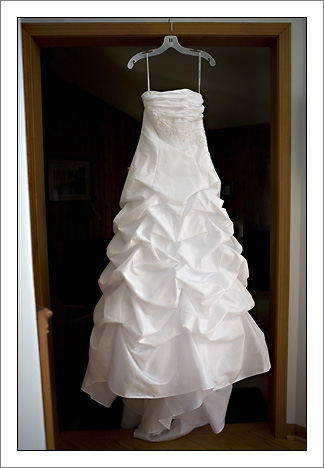 Love this shot of Cristyn's mom helping her with the necklace.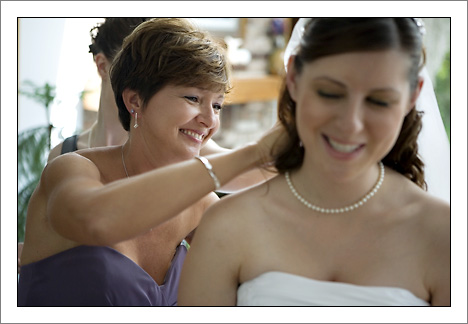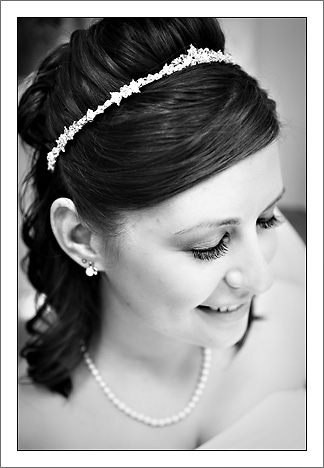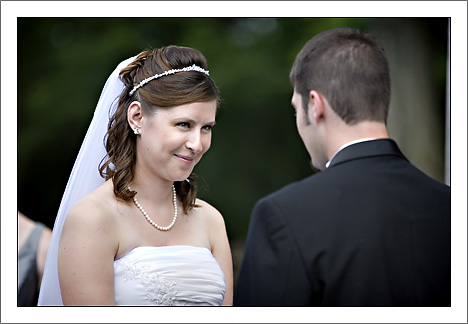 This was where Cristyn promised to laugh at Mark, as well as love and cherish him. 😀 I love funny little moments like these at the ceremony!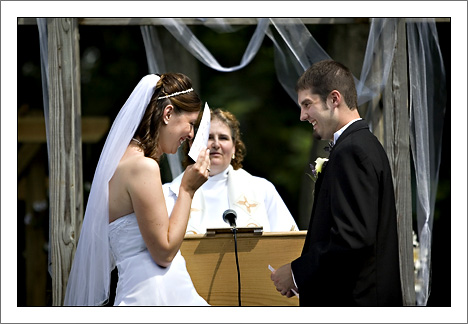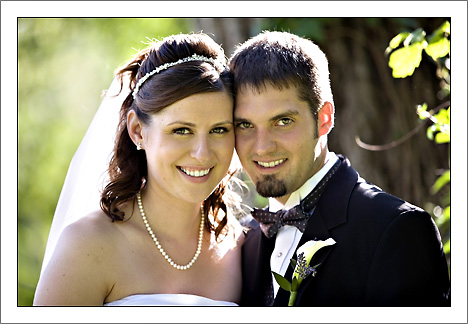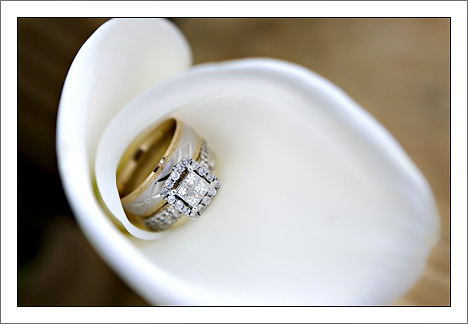 I love it when a couple is totally focused on eachother during the first dance.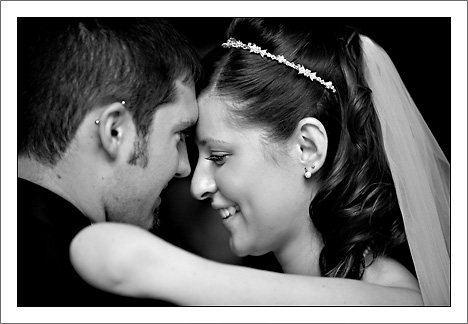 Cristyn tears up during her step-dad's speech...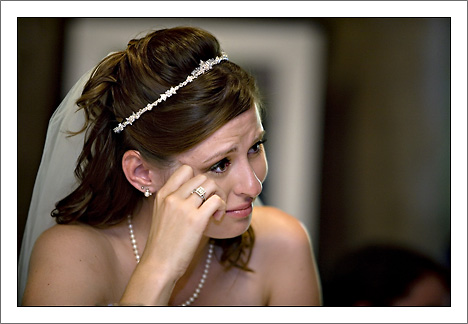 I love both of their expressions!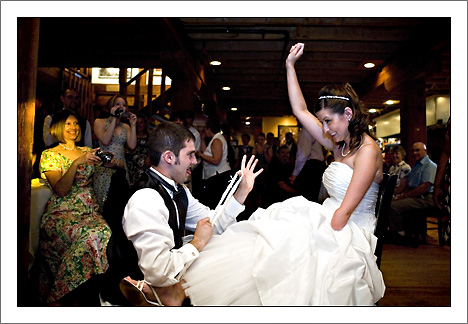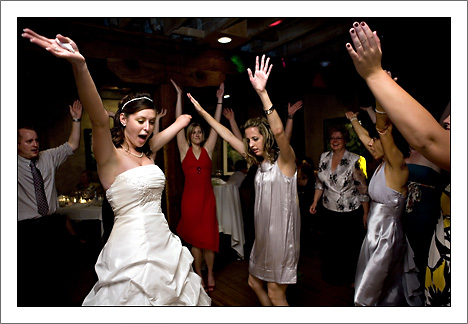 The groomsmen, in classic "Top Gun" style, serenaded Cristyn and Mark with "You've Lost That Lovin' Feelin'"... they did not hold back!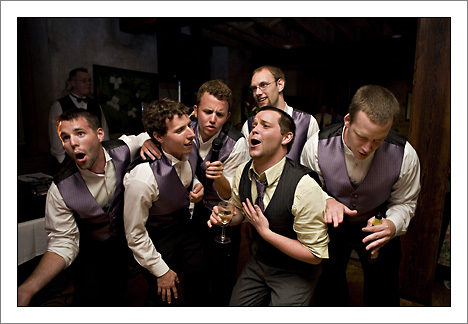 And some portraits from Mendon Ponds...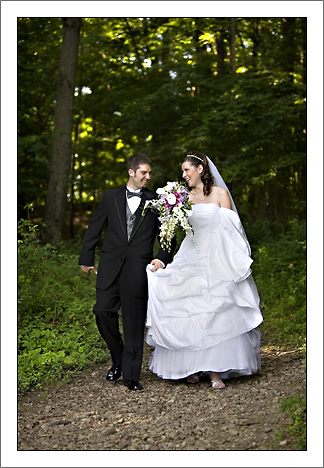 Pretty!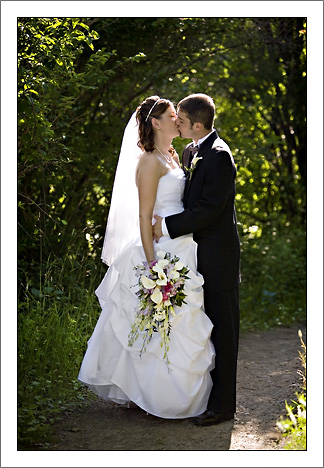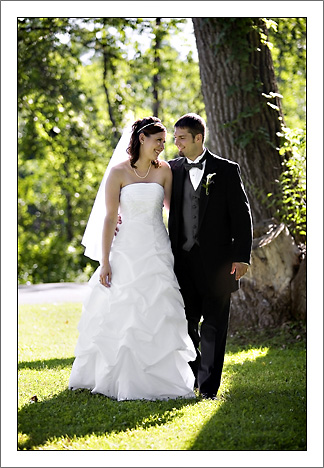 Cristyn and Mark, I had a blast with you and your friends! Thanks so much for having me at your wedding.
Don't forget to send me Alaska pictures! 🙂