I can be a bit indecisive. When there are too many choices, I just kind of shut down and go play Scrabble on my iPod. That can be a bit time-consuming when running a business, since there are tons of choices to make all day long... although it has really improved my Scrabble skills. 🙂 One of the recent issues I was trying to decide on was how to present my couples with their DVD of images. Sounds simple, right? Wrong. There are all kinds cases out there, none of which really appealed to me. So I turned to one of my favorite sites: Etsy. It's actually starting to catch on with brides as a place to get beautiful, handcrafted pieces for weddings! It's also a great way to support independent artists and craftspeople by buying directly from them. I have never had a bad experience, everyone I've bought from or collaborated with has been so friendly and I've loved everything I've purchased from the site. So Etsy was the perfect place to turn! I found seller megasmiles and contacted her with my request, and we began designing the sleeves. I was so excited when they came in the mail, she did a fabulous job!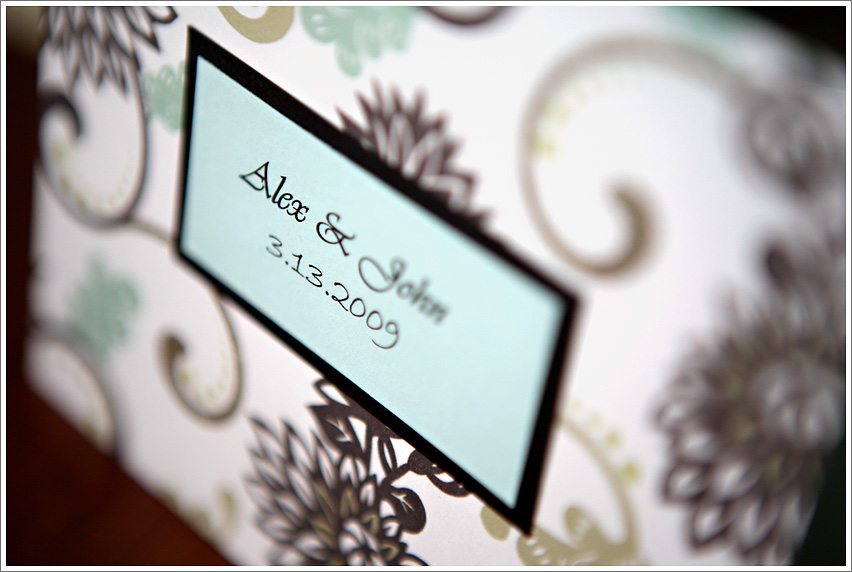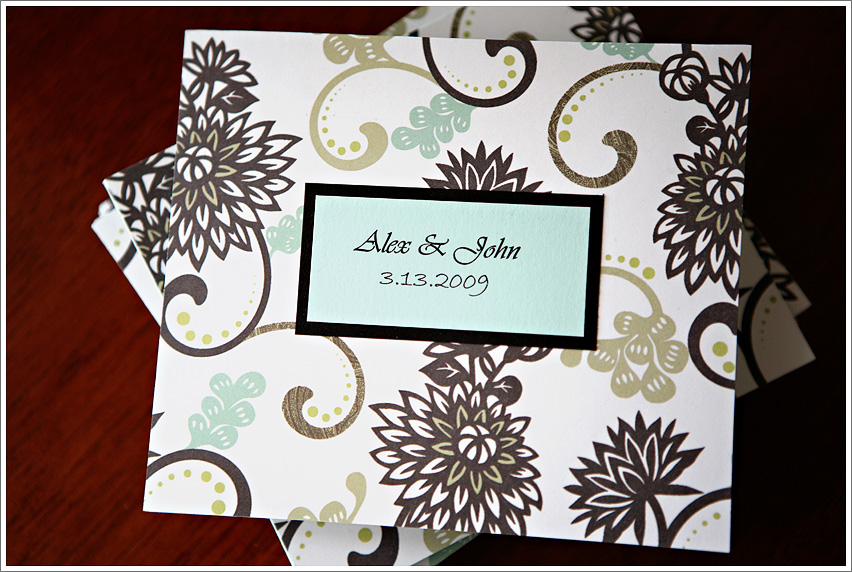 I can't wait to send these out!
And since I'm on the subject of paper (sort of) I thought I'd include a couple of shots of a beautiful invitation I received from Sarah and Jason, whose wedding I'm photographing in June at the Franklin Institute in Philadelphia. I love when couples send me an invitation... especially when they're this beautiful! I can't wait for the wedding Sarah and Jason!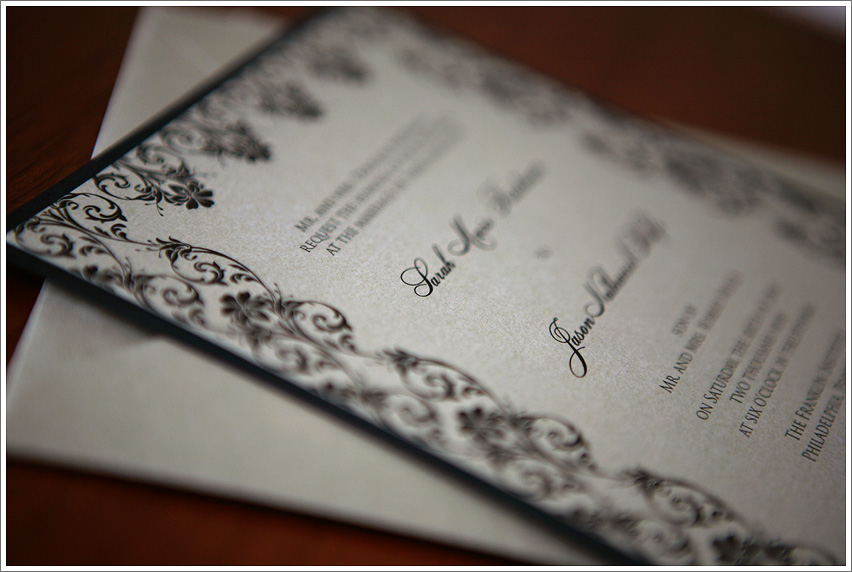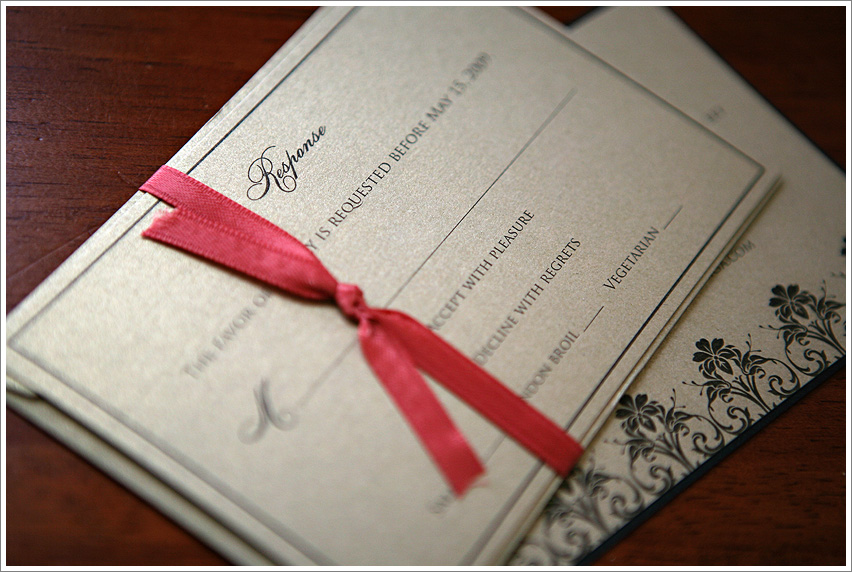 I have a fantastic wedding this weekend as well, so keep your eyes out for Julie and Eamon's images on Tuesday!