Deerfield Weddings
Thuy and Erik met on Tinder. As an app-spouse-meeter myself, I love to see it. I know it can happen any time, anywhere, but there's something so wild about the fact that the next soul you match, tap or swipe could be your forever. Thuy and Erik are so perfect together- sweet, playful and a little sassy. We had so much fun at their engagement, which involved gorgeous Vietnamese formal wear, a rainbow, screaming about the rainbow, adorable puppies, screaming about the adorable puppies, and some lake frolicking. I love Deerfield weddings and have been waiting for this one for what feels like forever!
Details on point.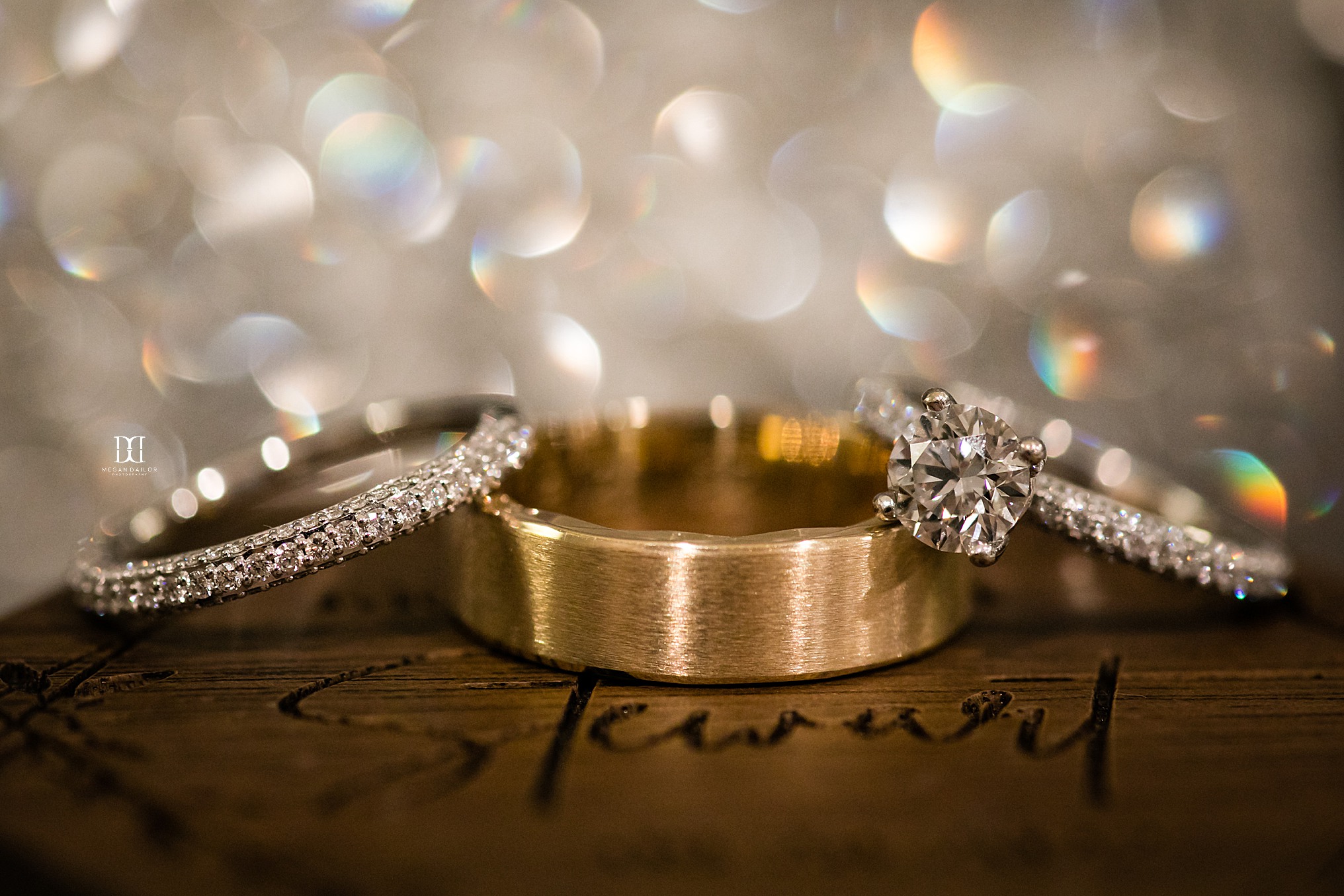 Thuy is such a stunning bride!
Their first look was so sweet- the tears were flowing and Erik so tenderly dabbed them for his beautiful bride.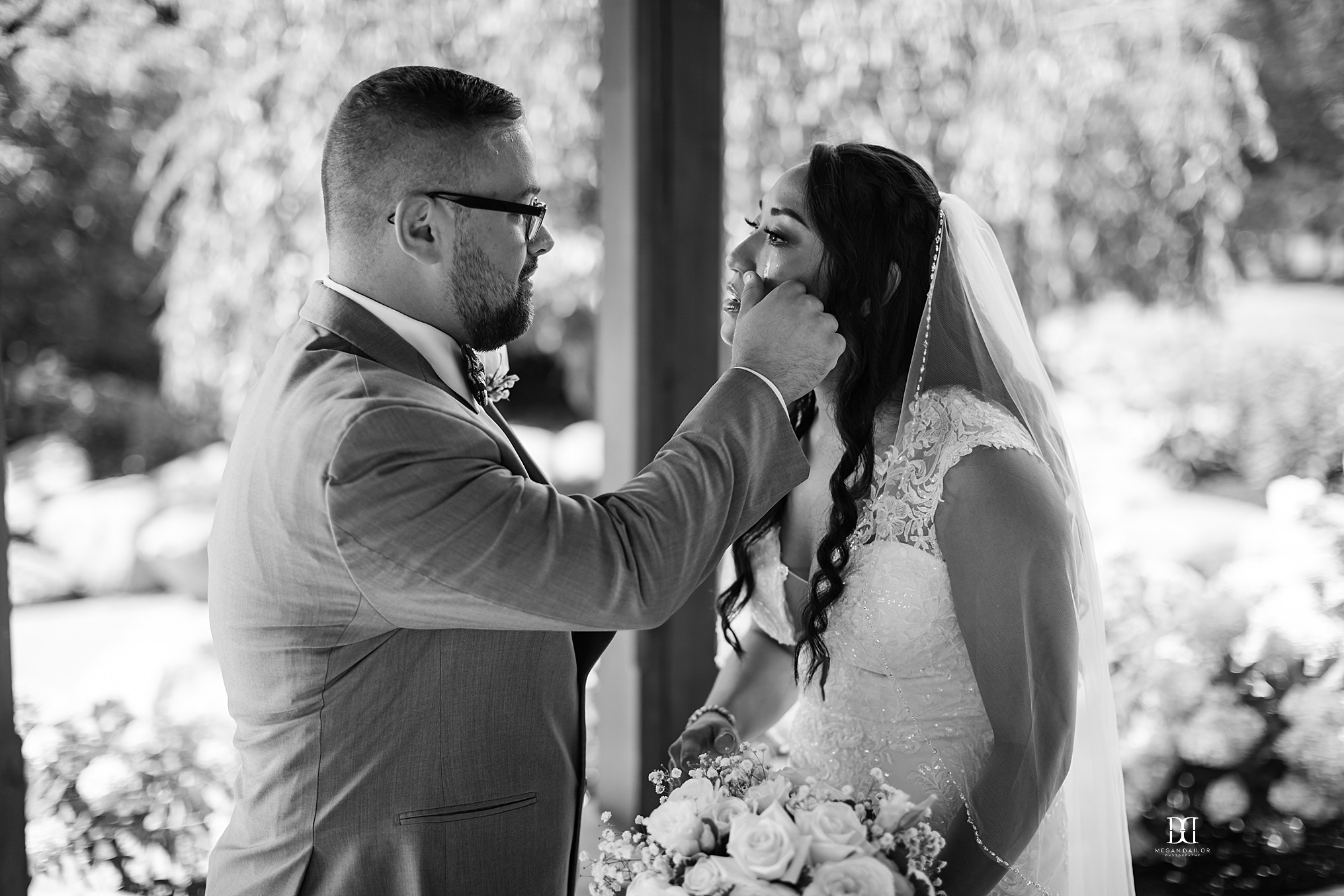 Obsessed with the ceremony area for Deerfield weddings, it is so pretty and bright. The floral garland from Wisteria was stunning!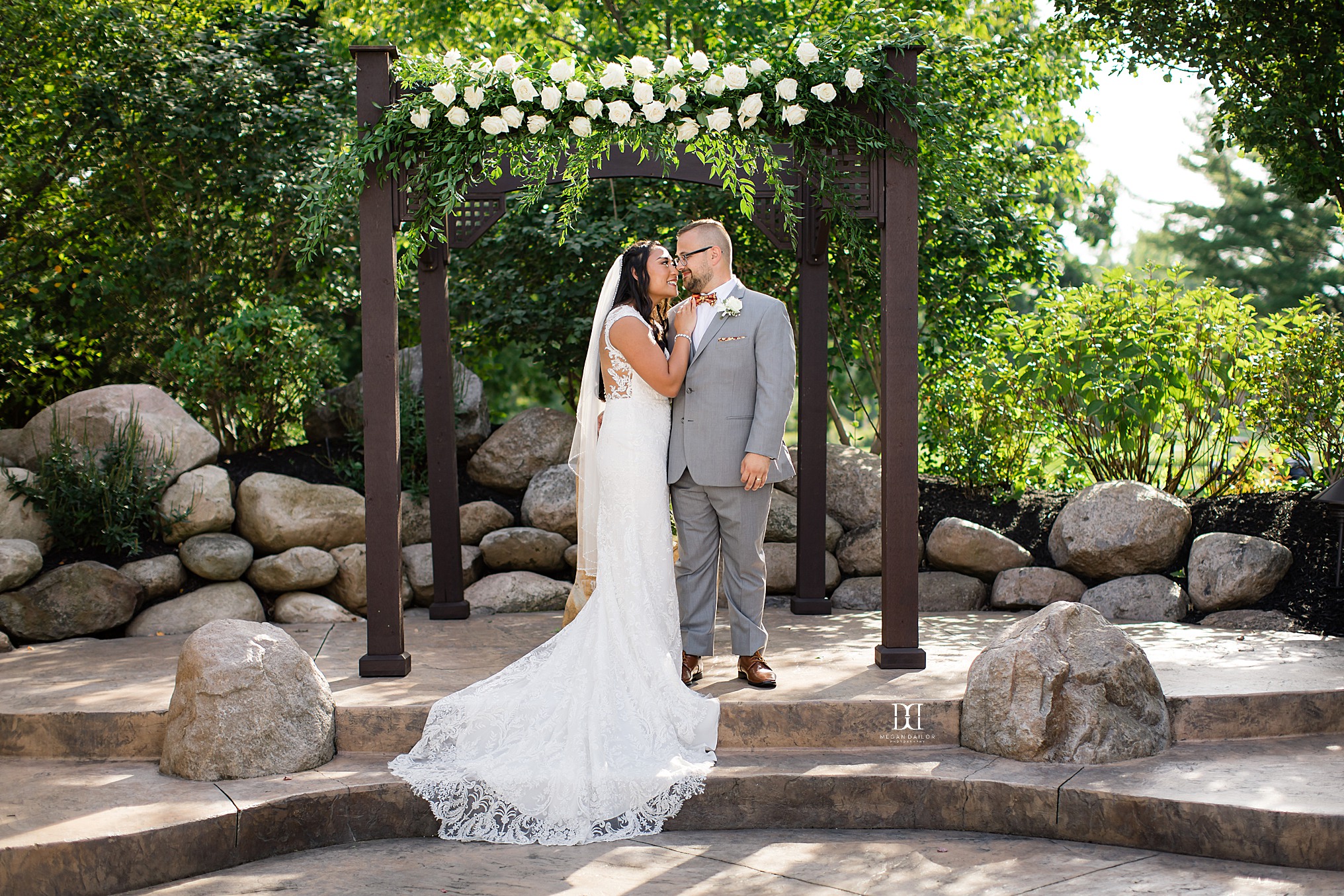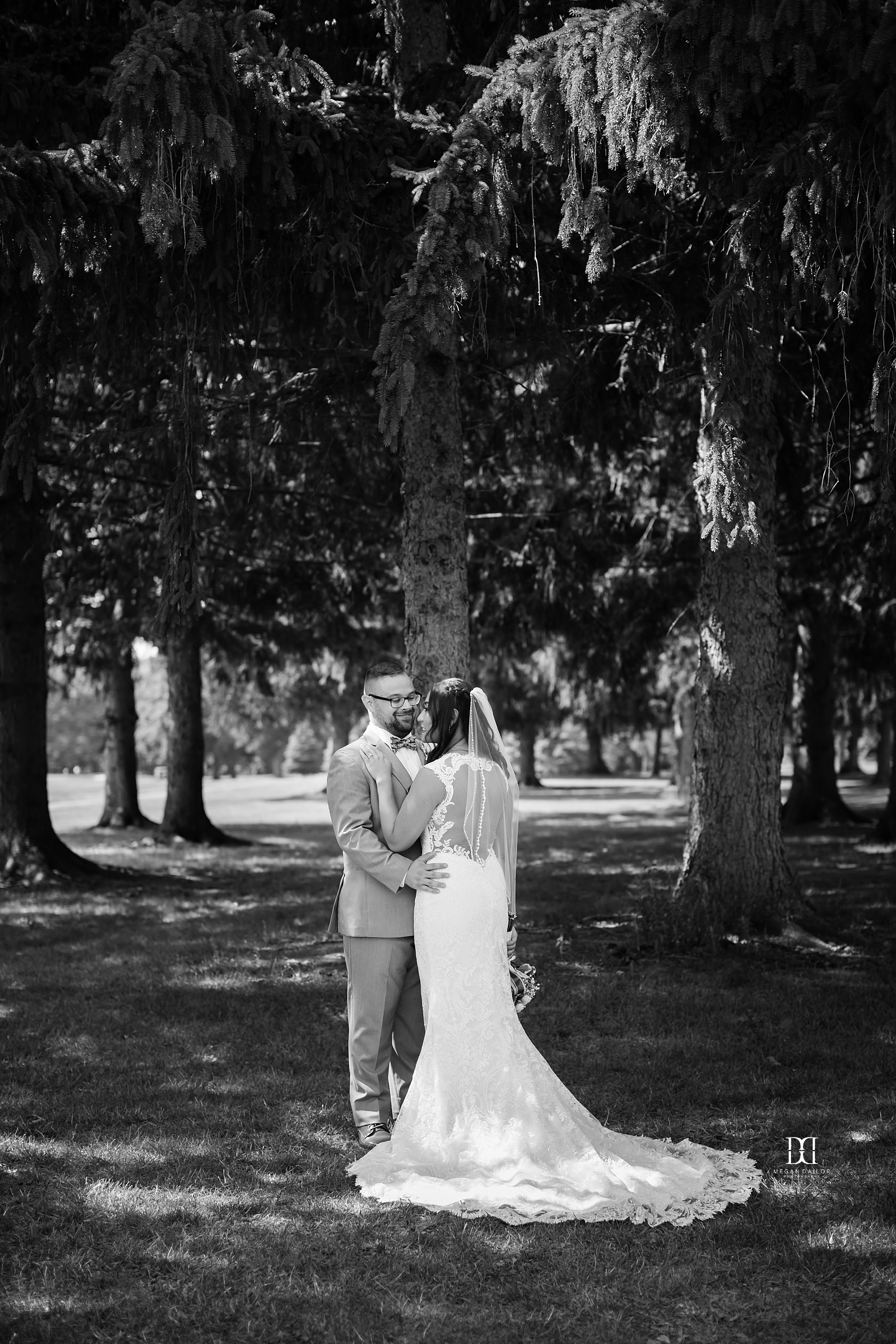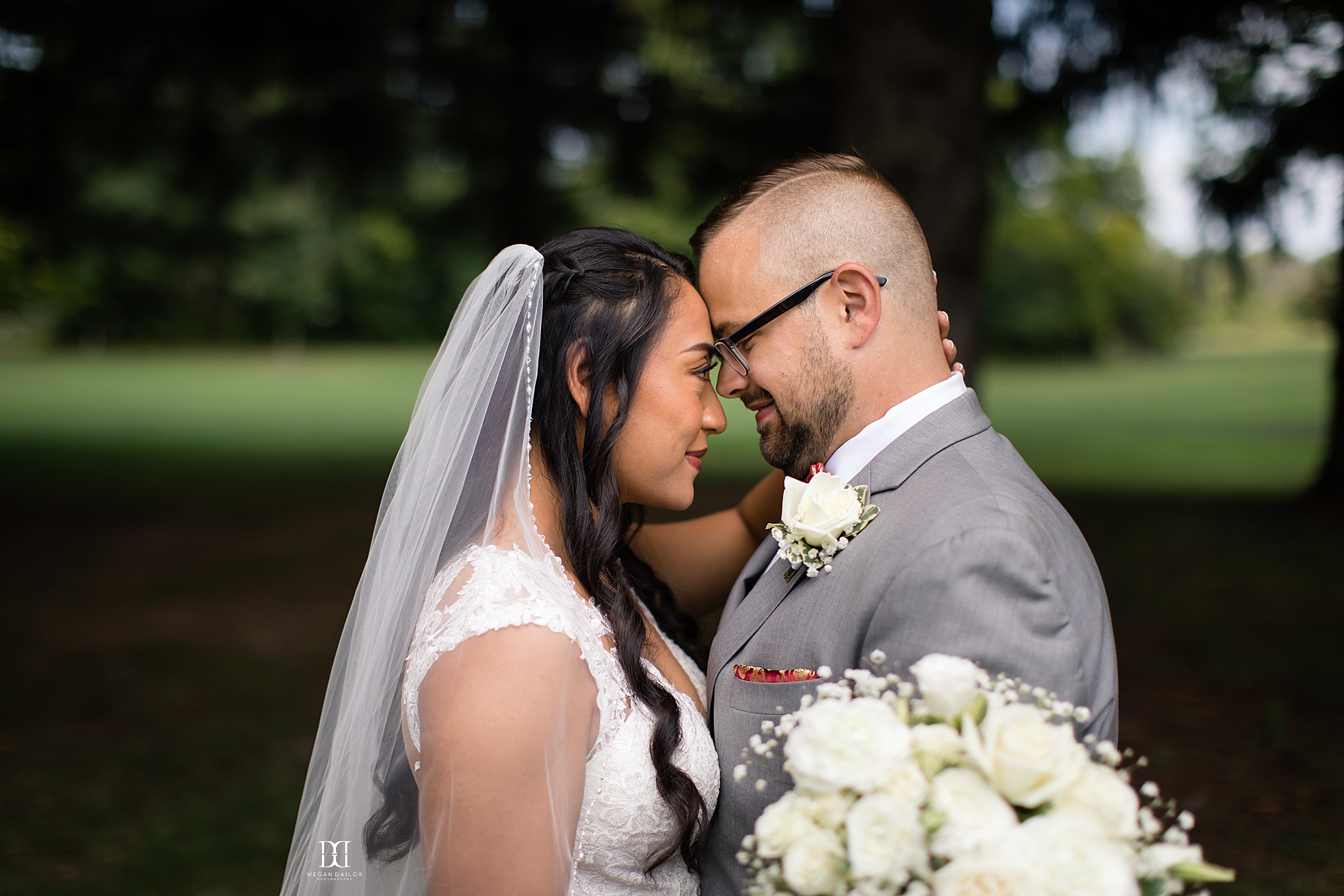 They're so ridiculously cute together.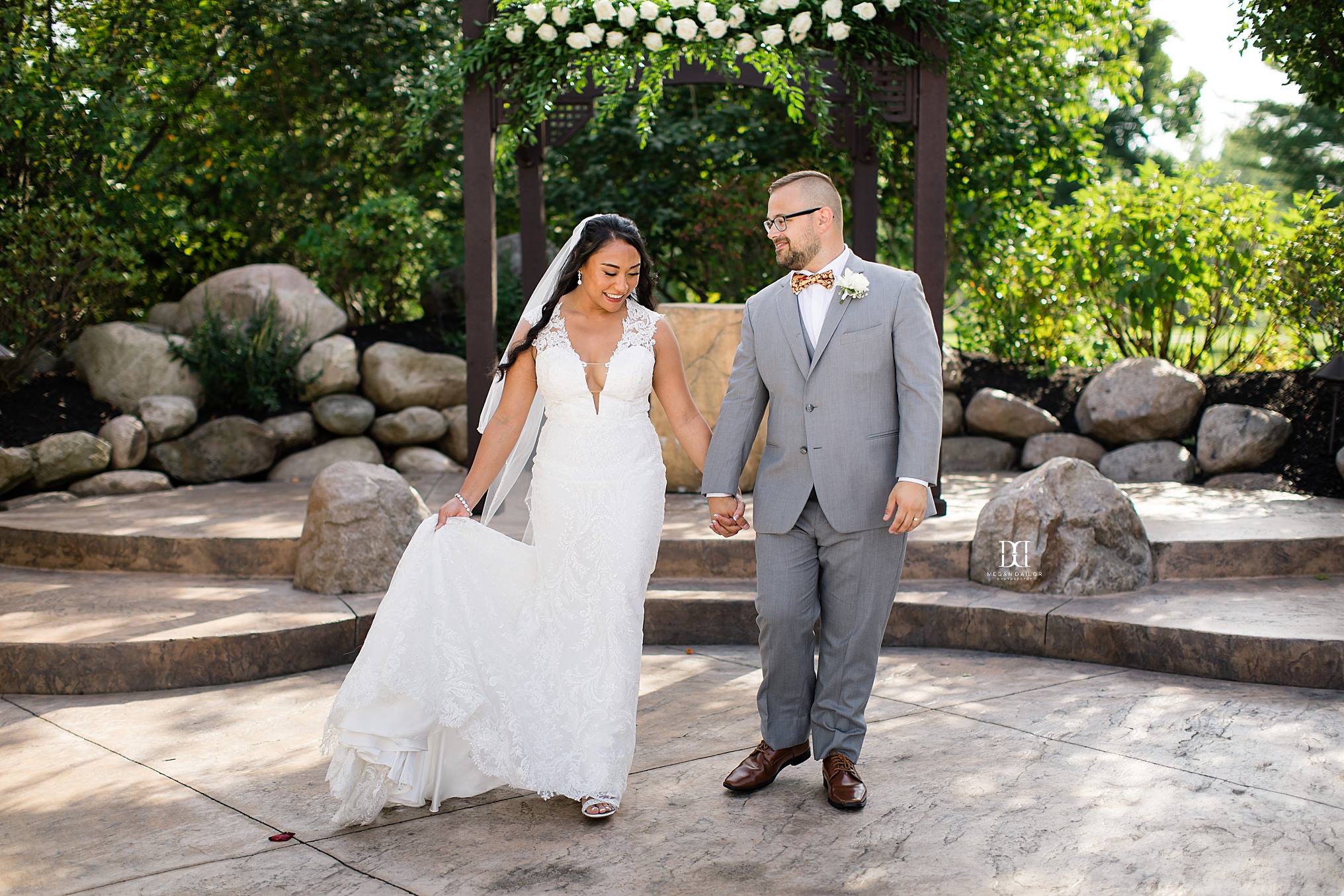 Breathtaking Thuy.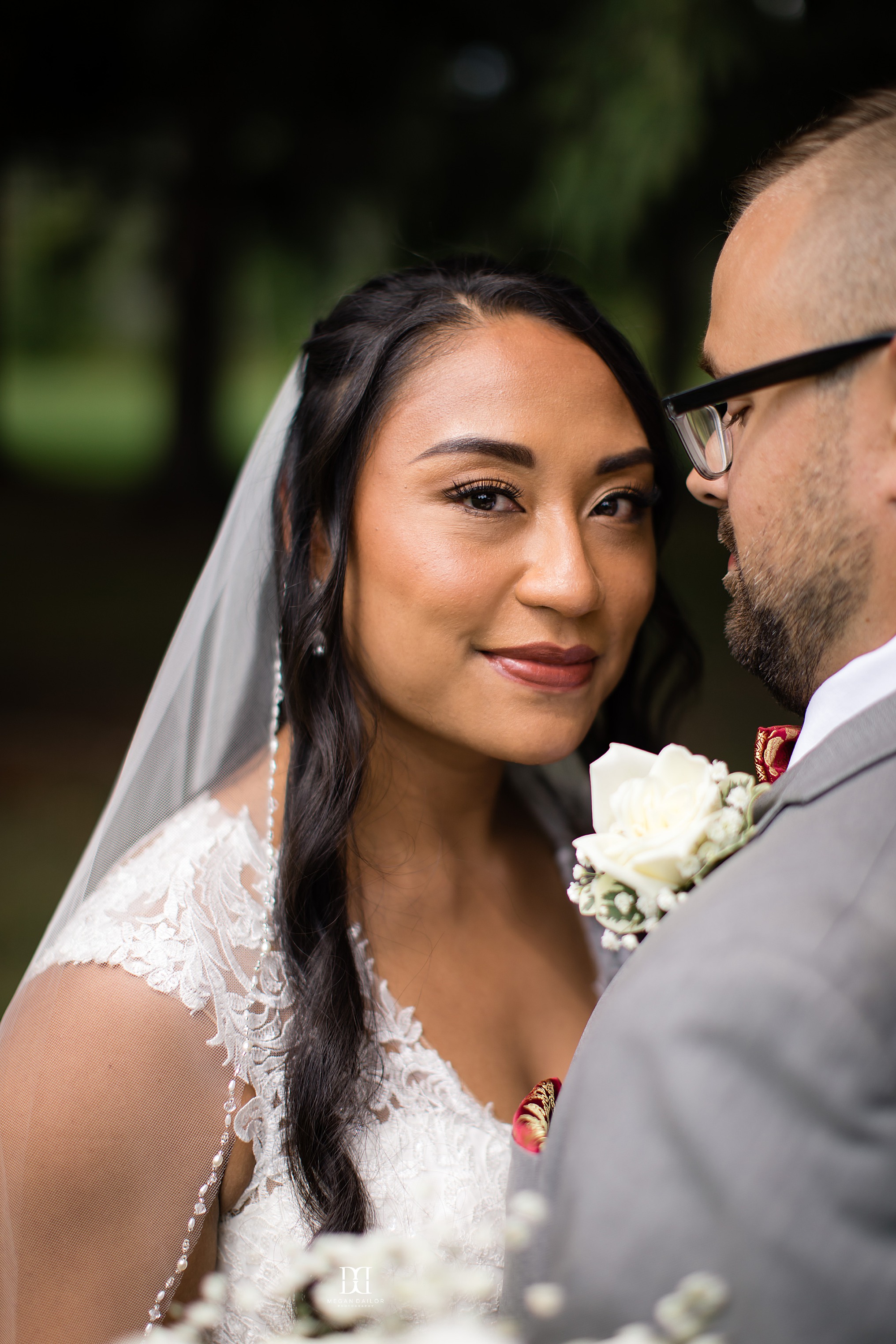 This wedding party was such a blast. So much energy, so much fun.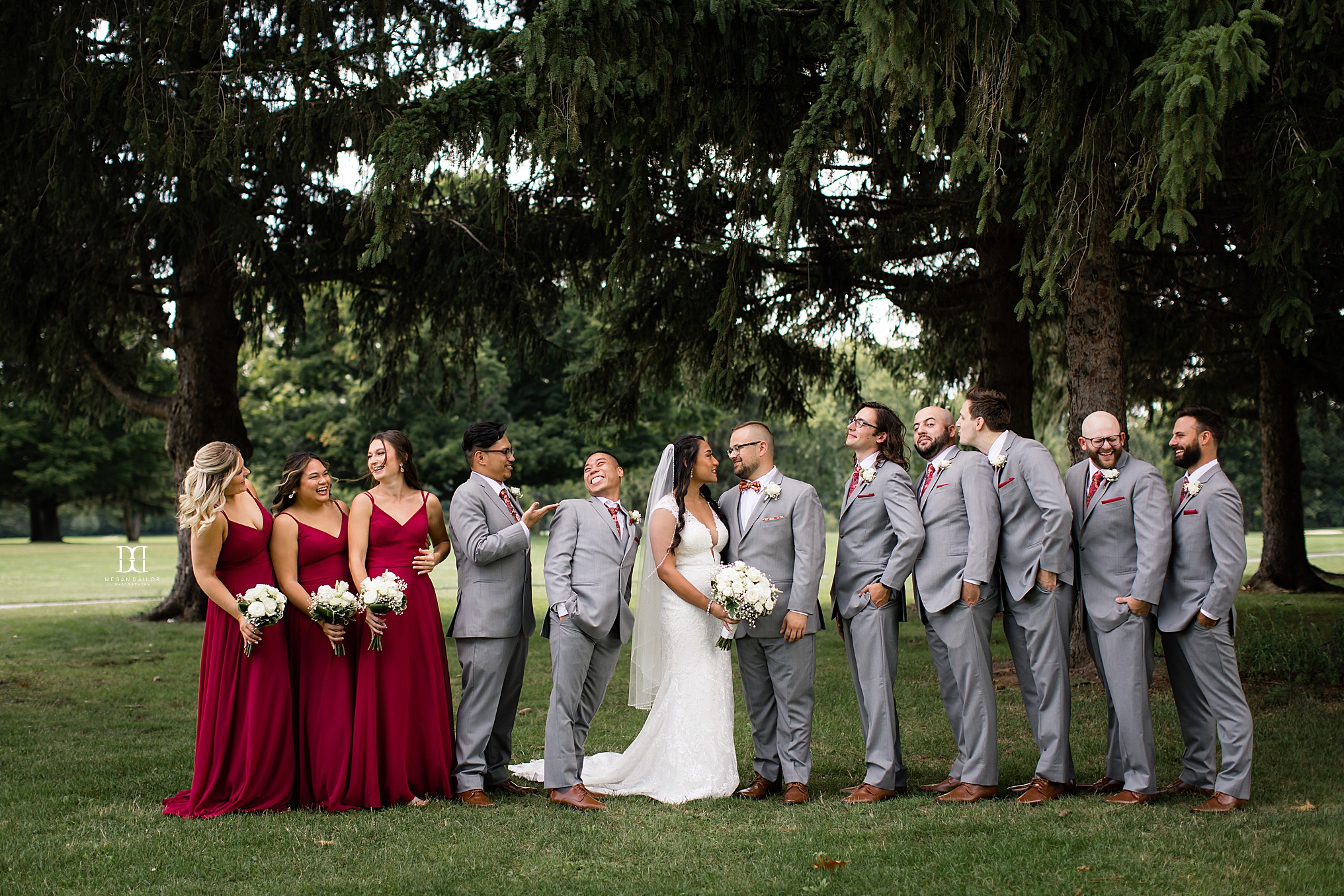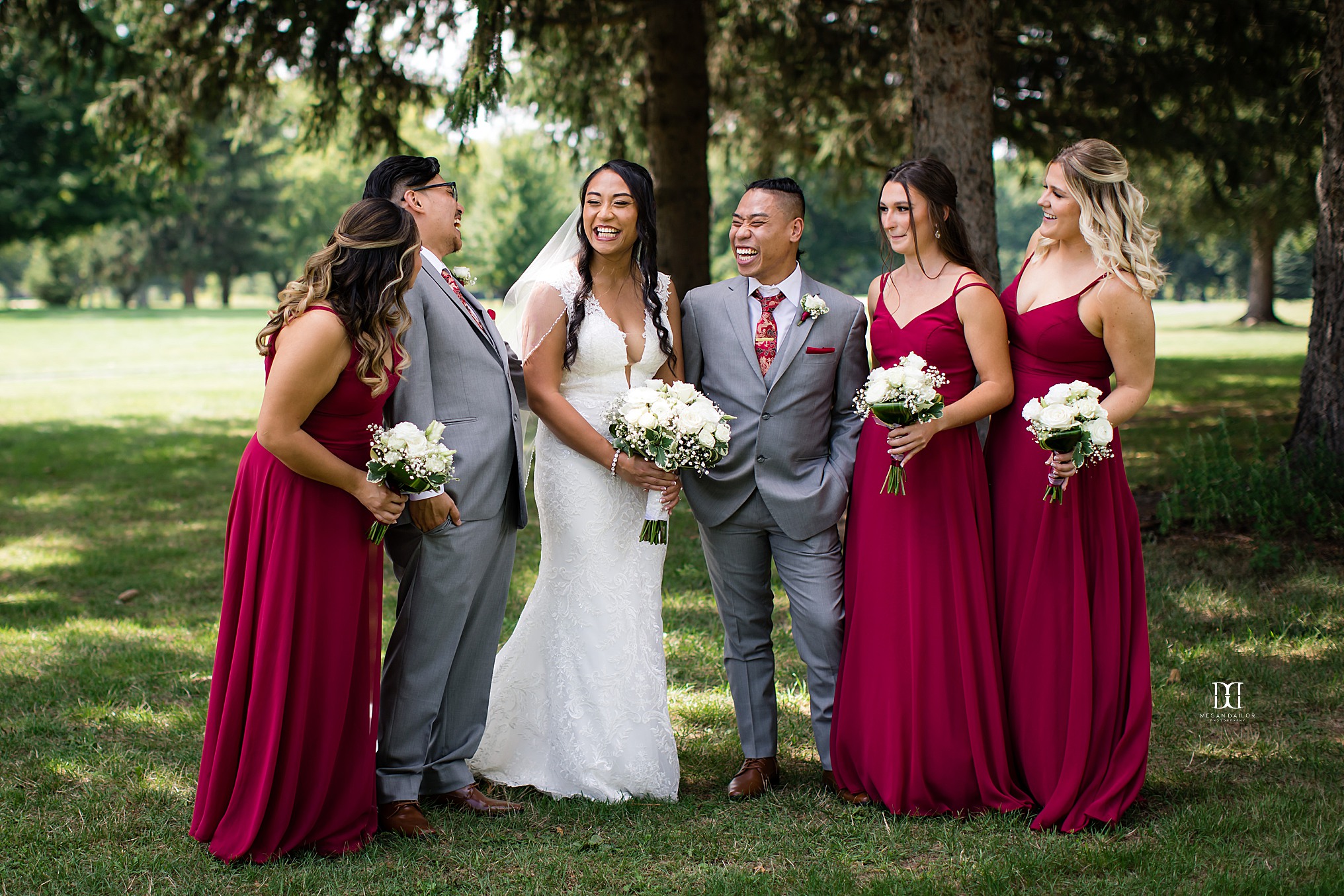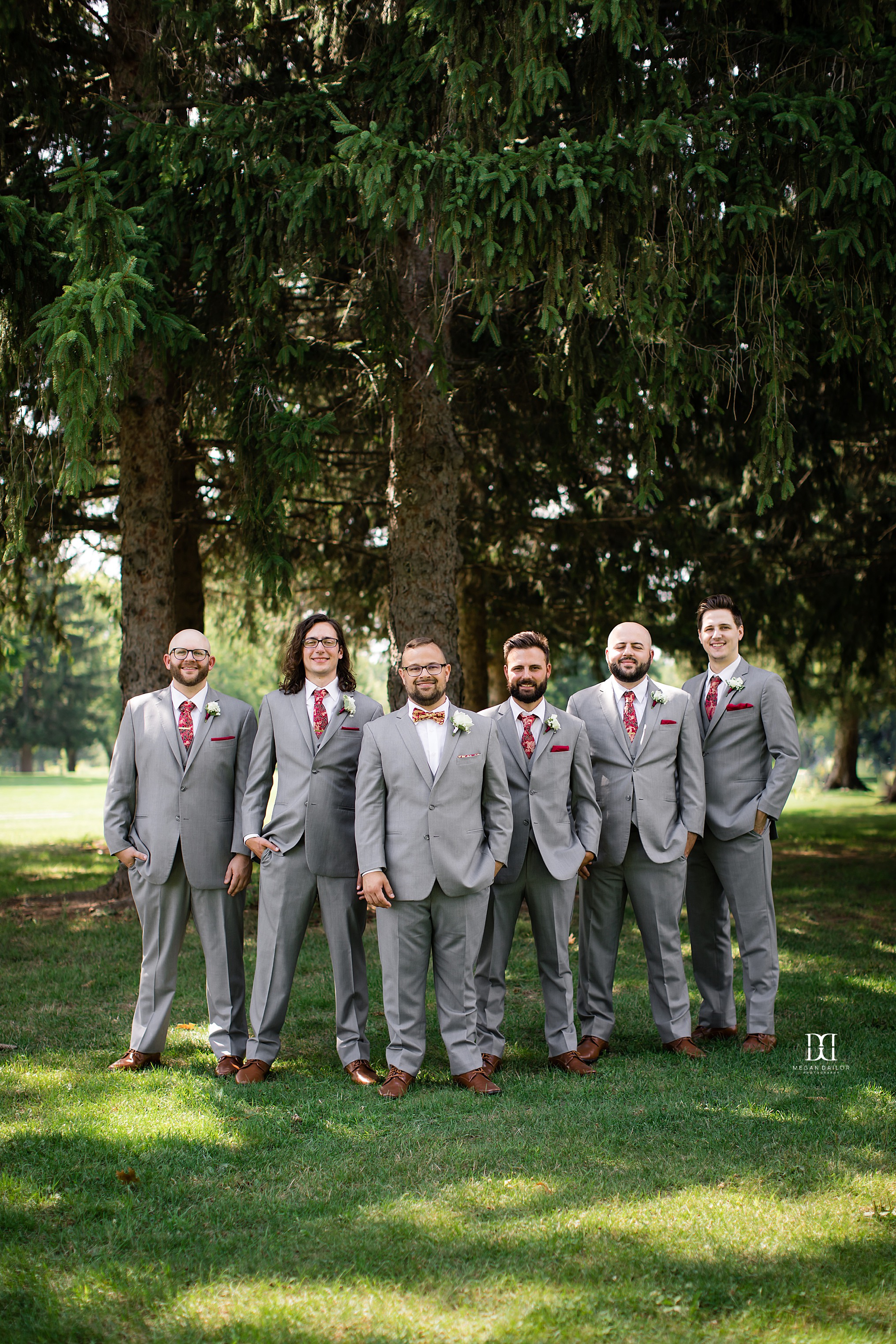 Thuy's brothers are like a comedy team.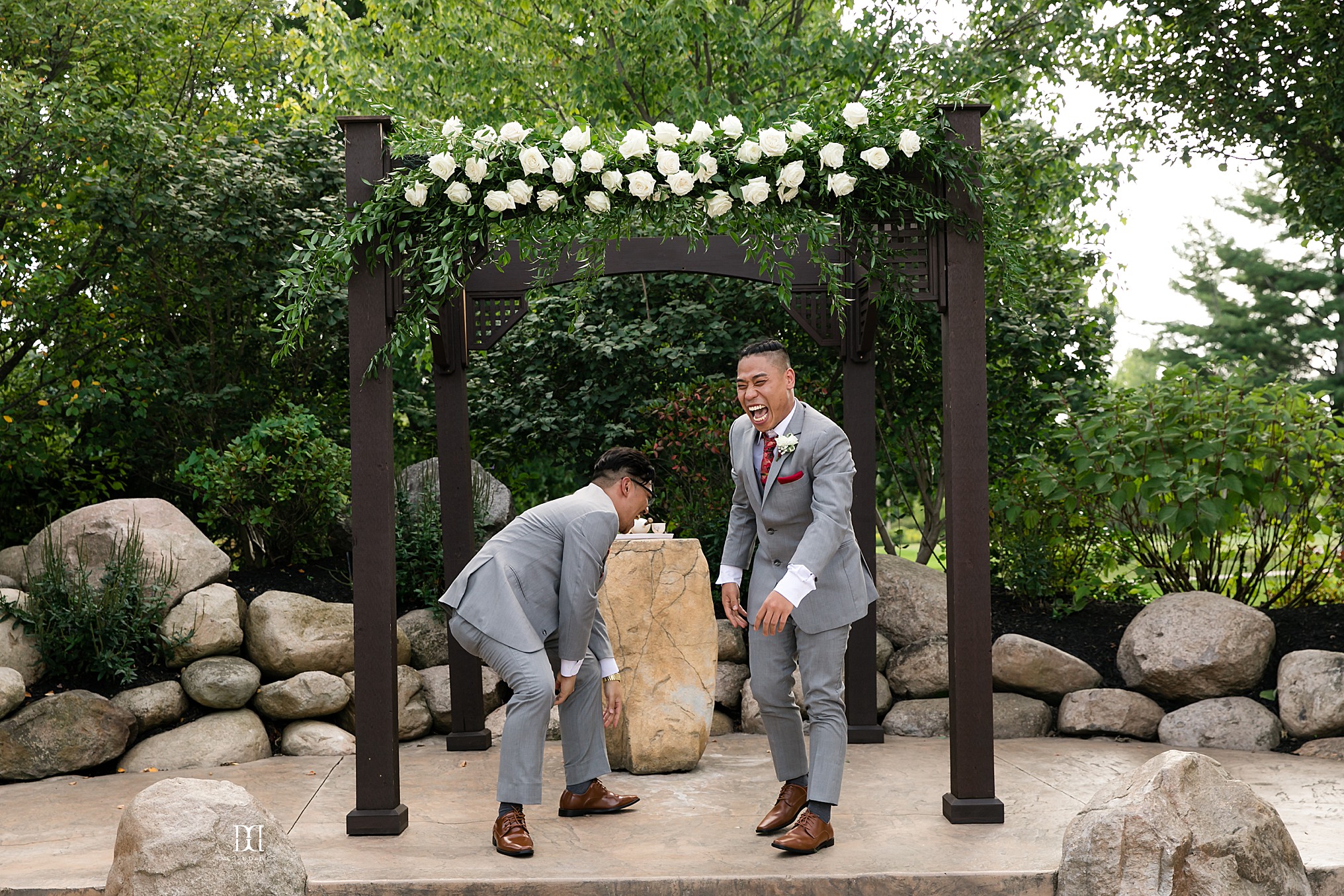 Sweet little flower girl Ilya needed a bit of help from her lovely mama... the way Lana tried to toss the flowers from Ilya's teeny hand was so cute and funny.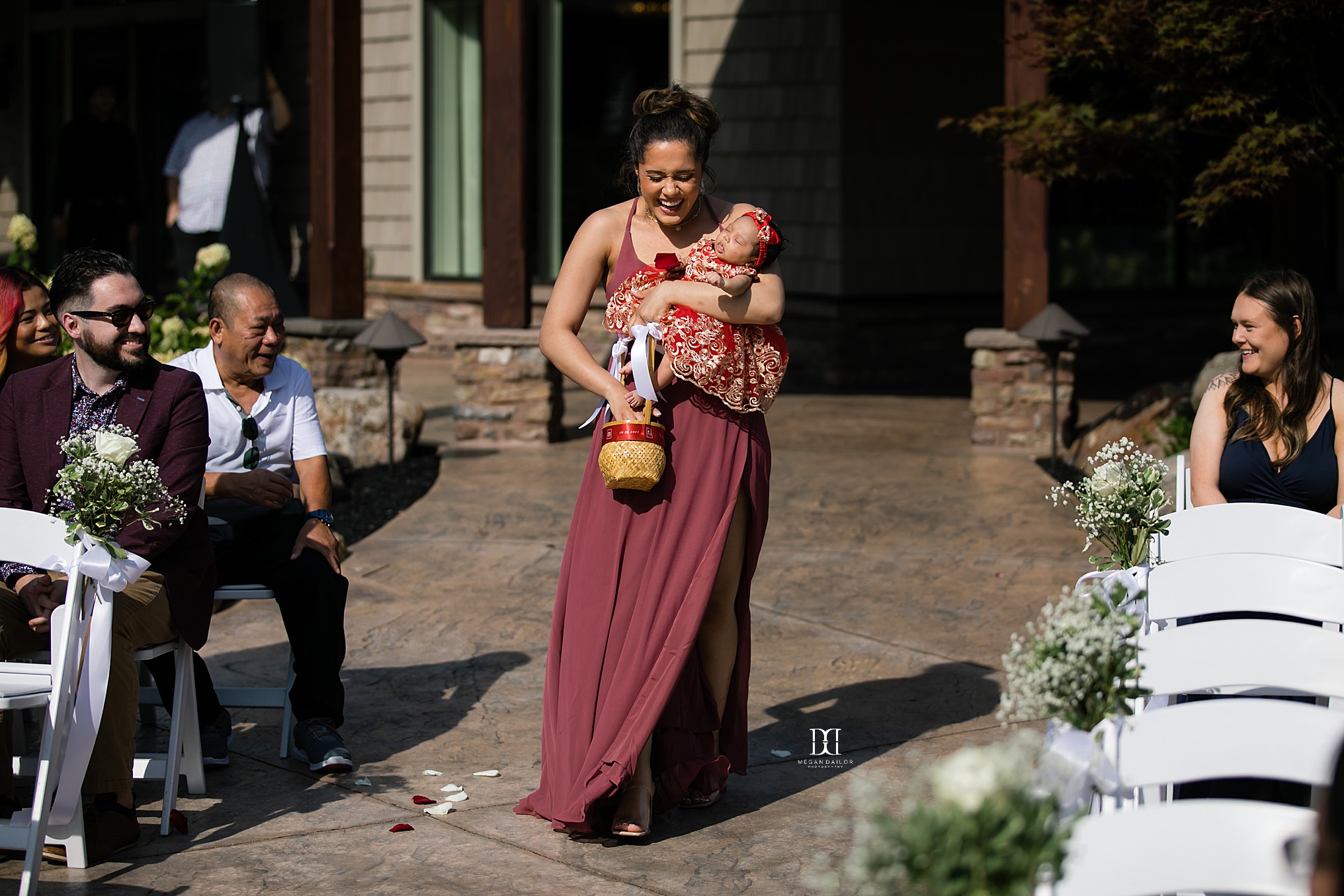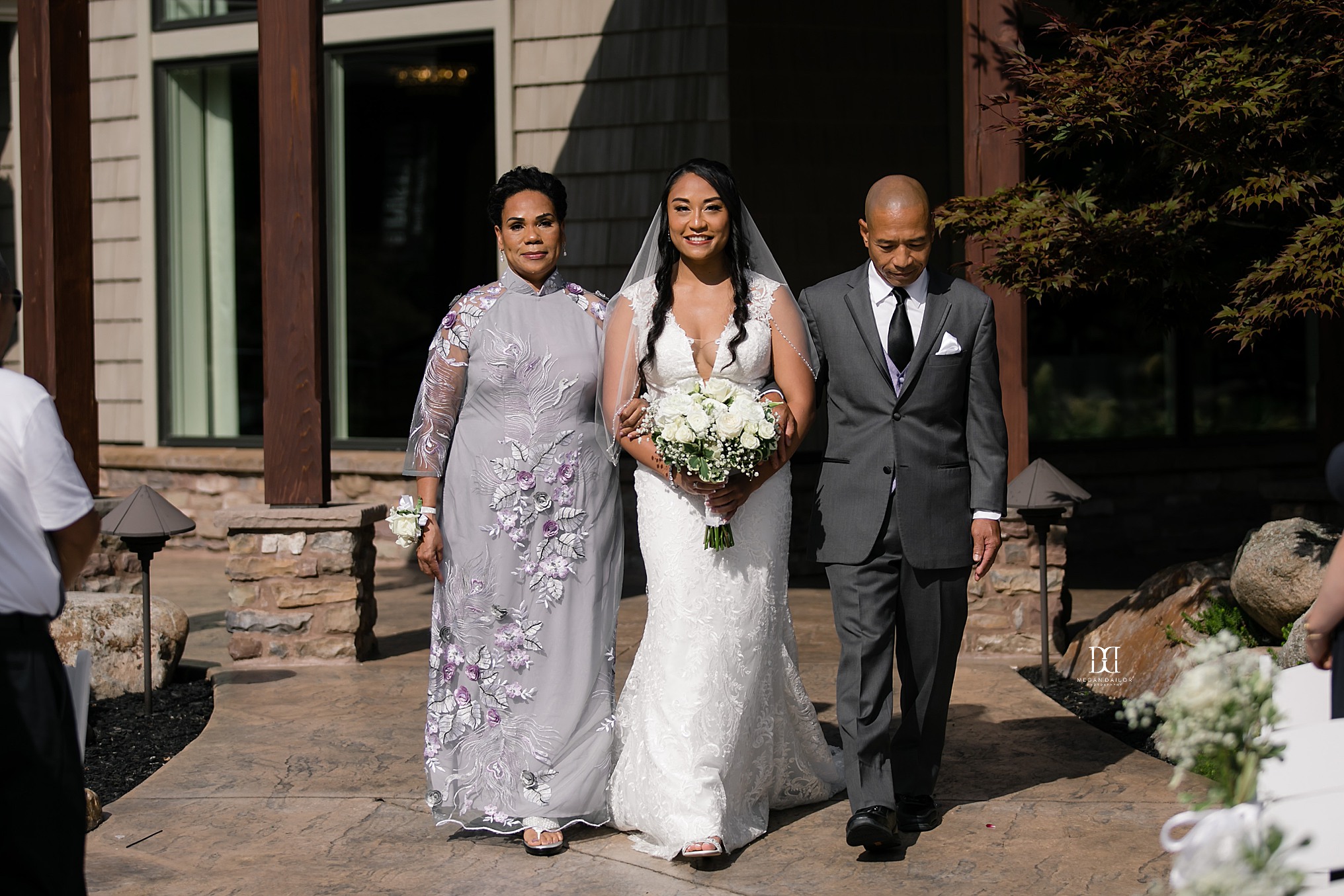 The ceremony was fun, thoughtful and sweet.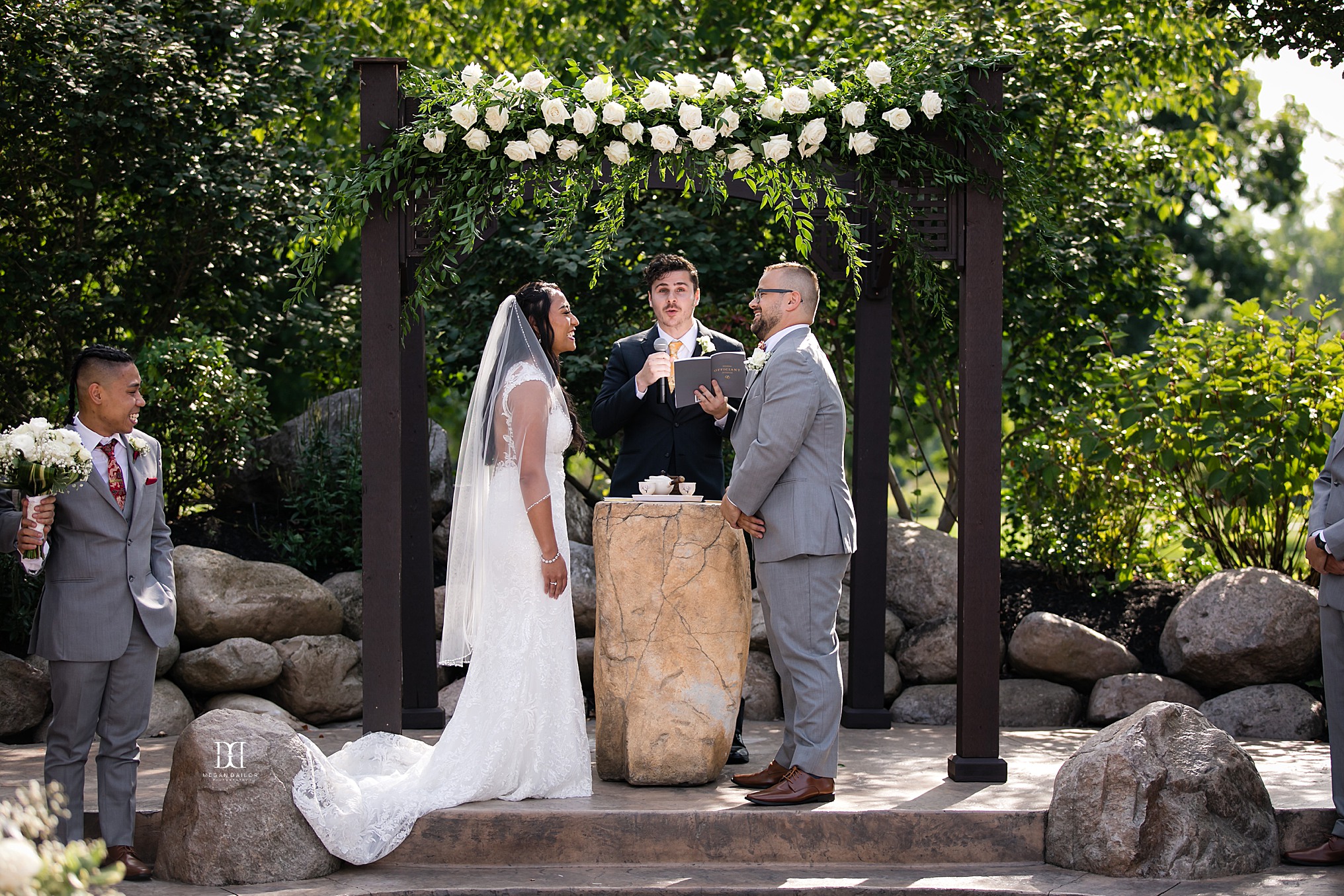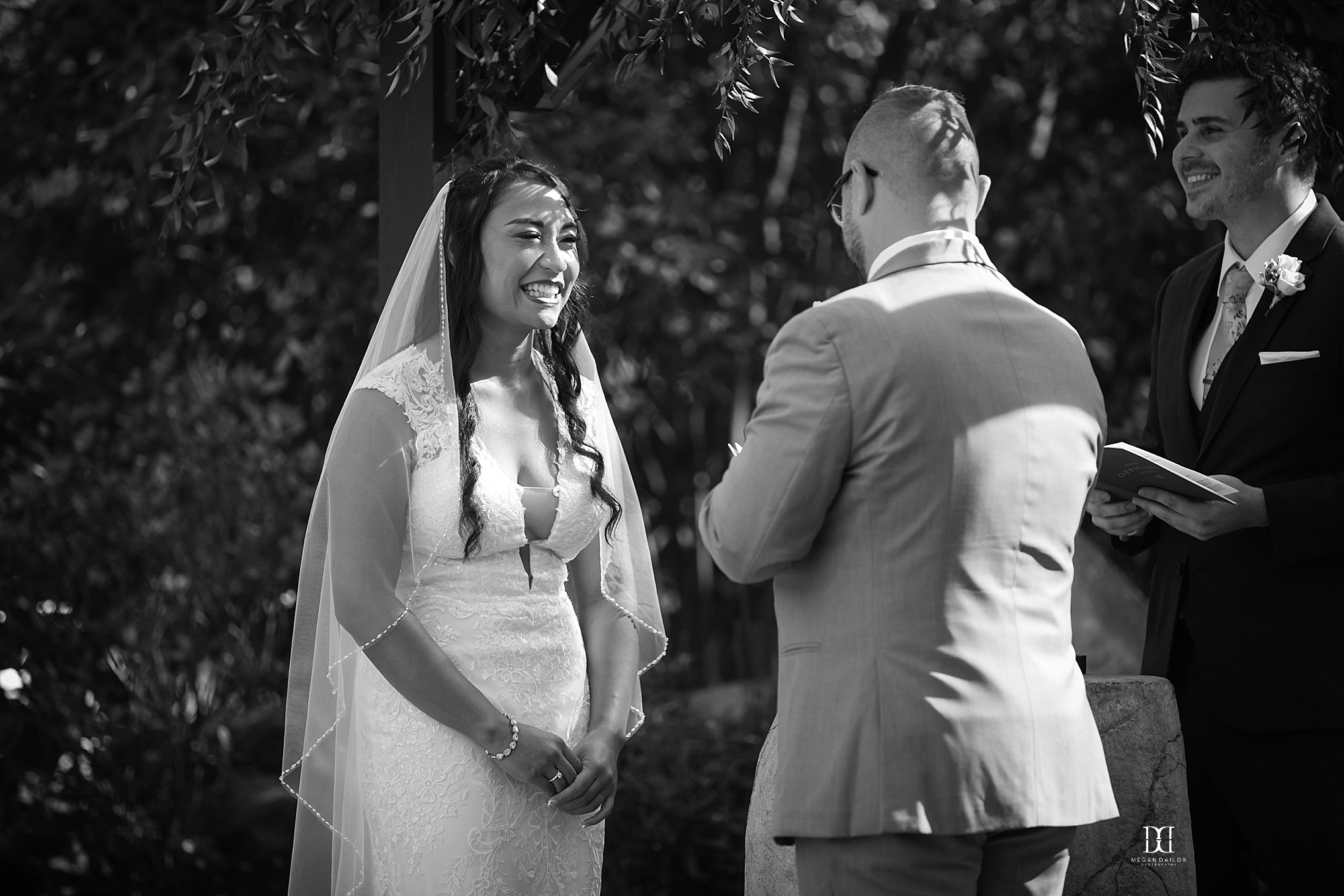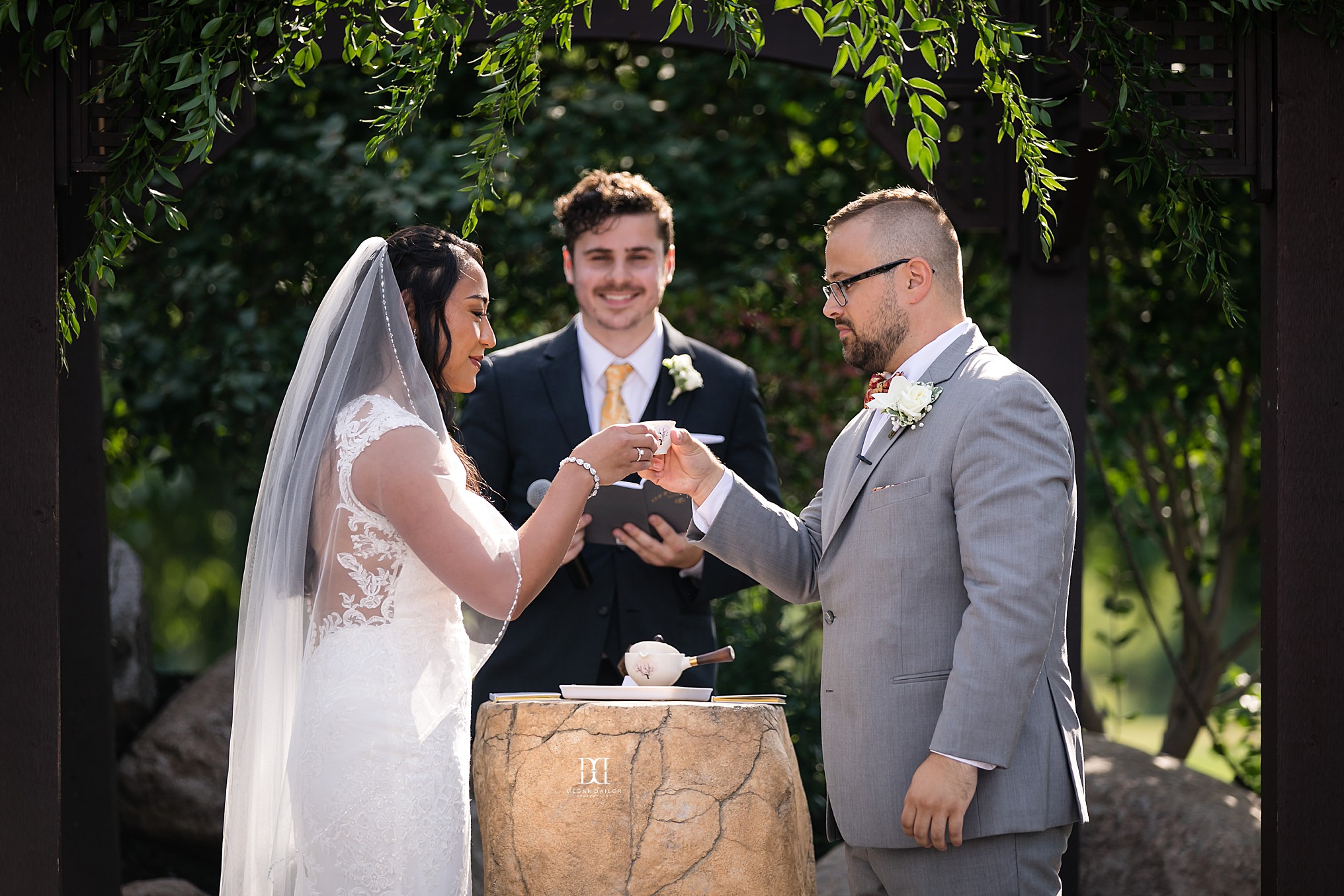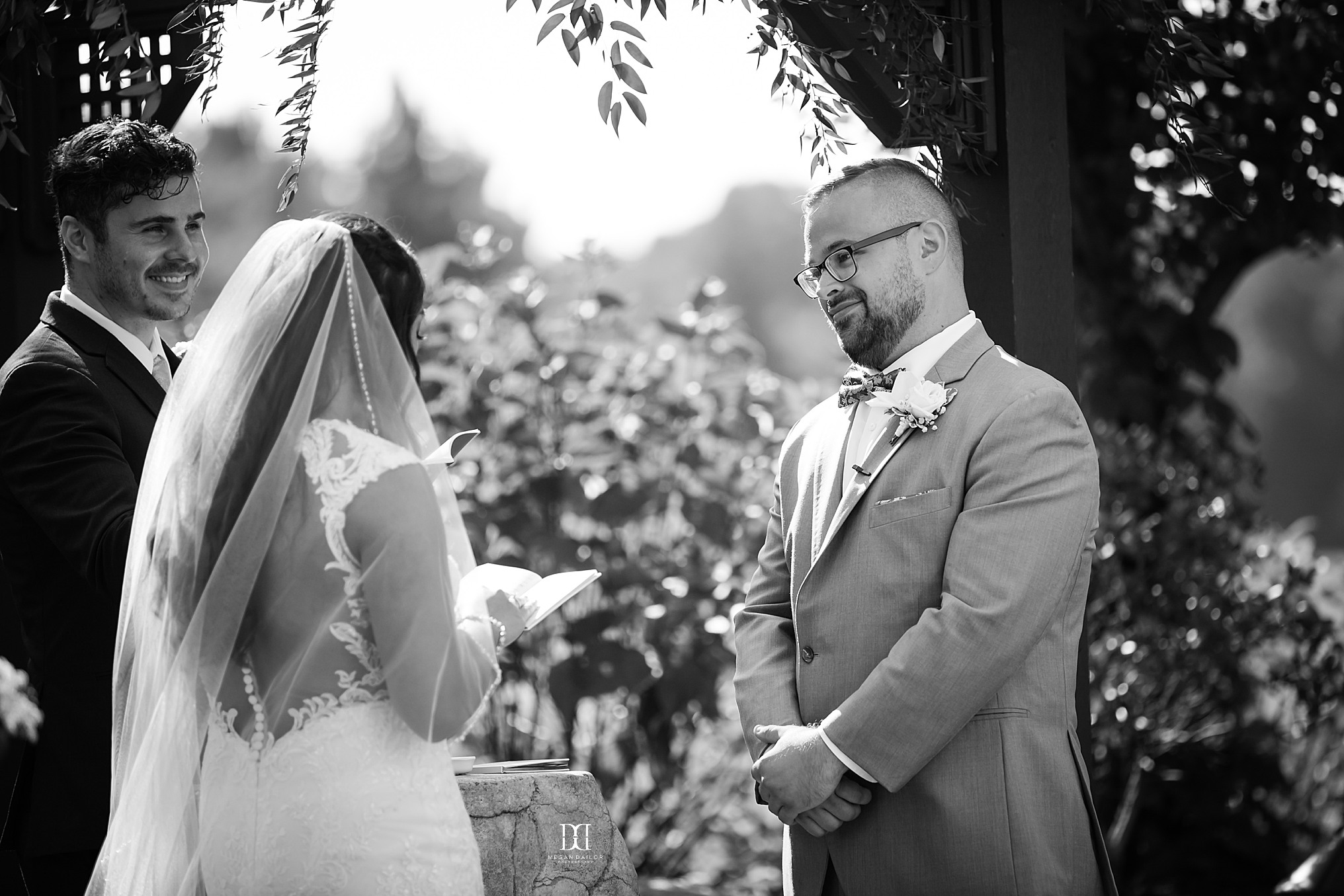 YES! Mr & Mrs!! I always love seeing the smiles on the faces of everyone else in these kiss shots, just surrounded by happy.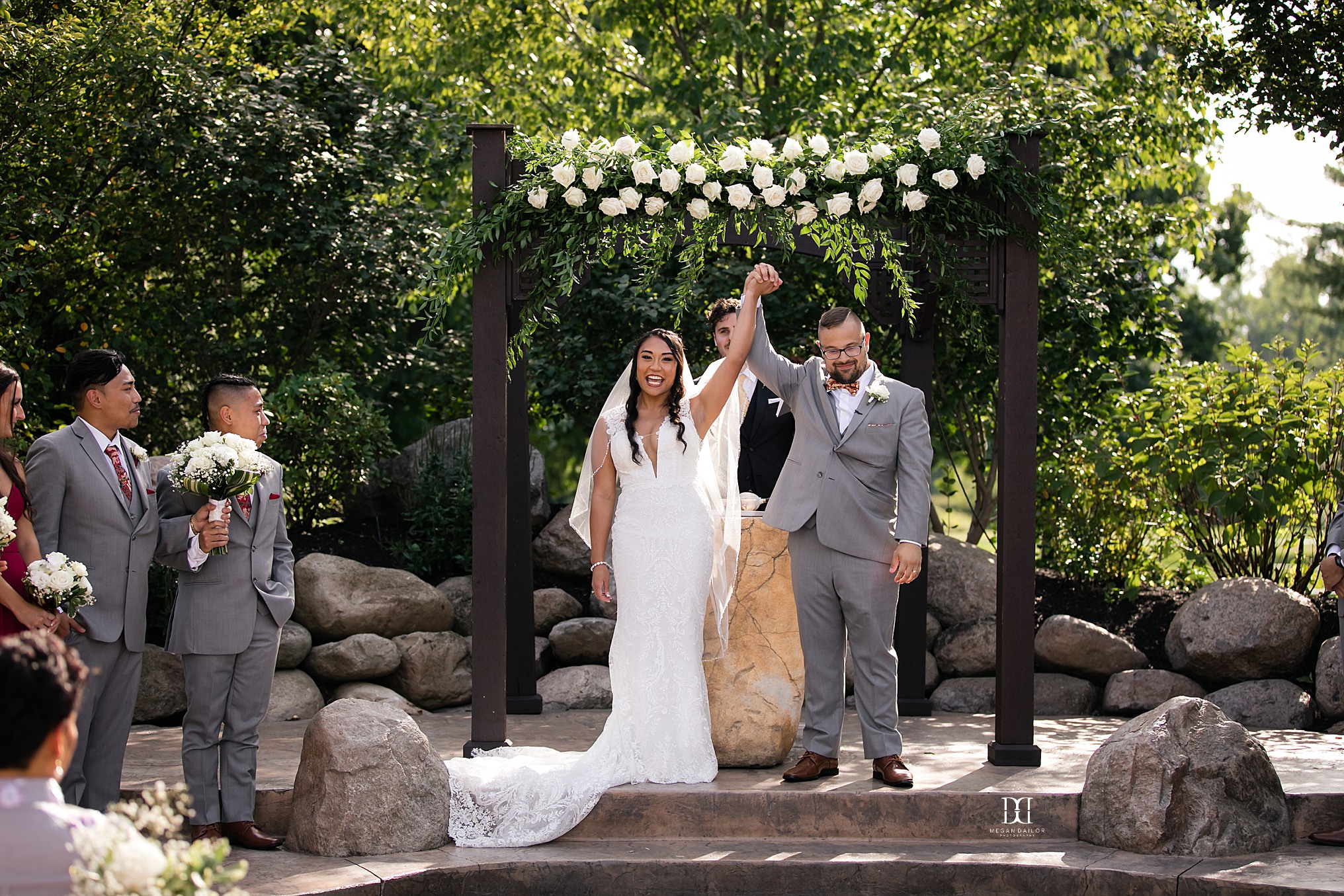 That look of absolute adoration <3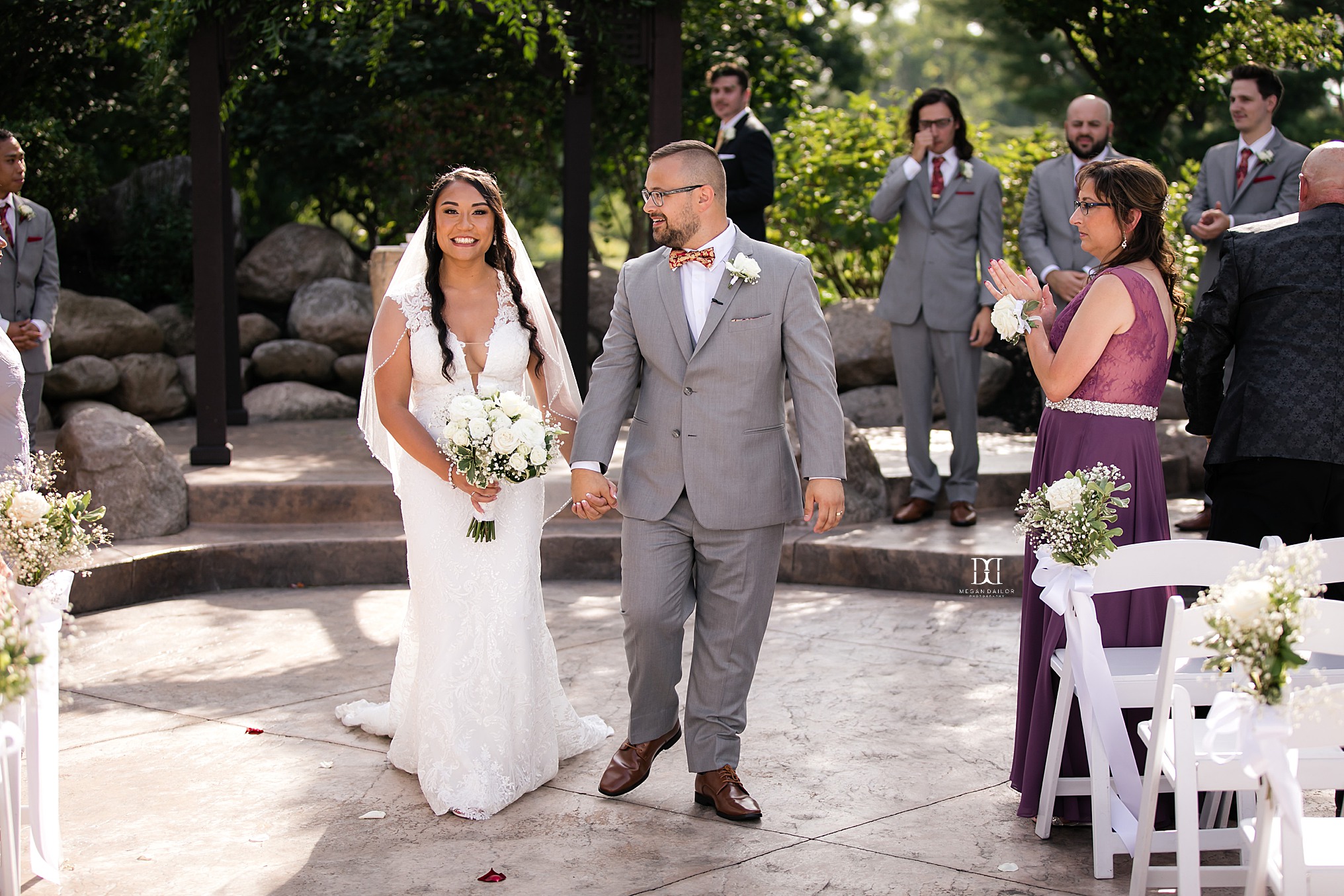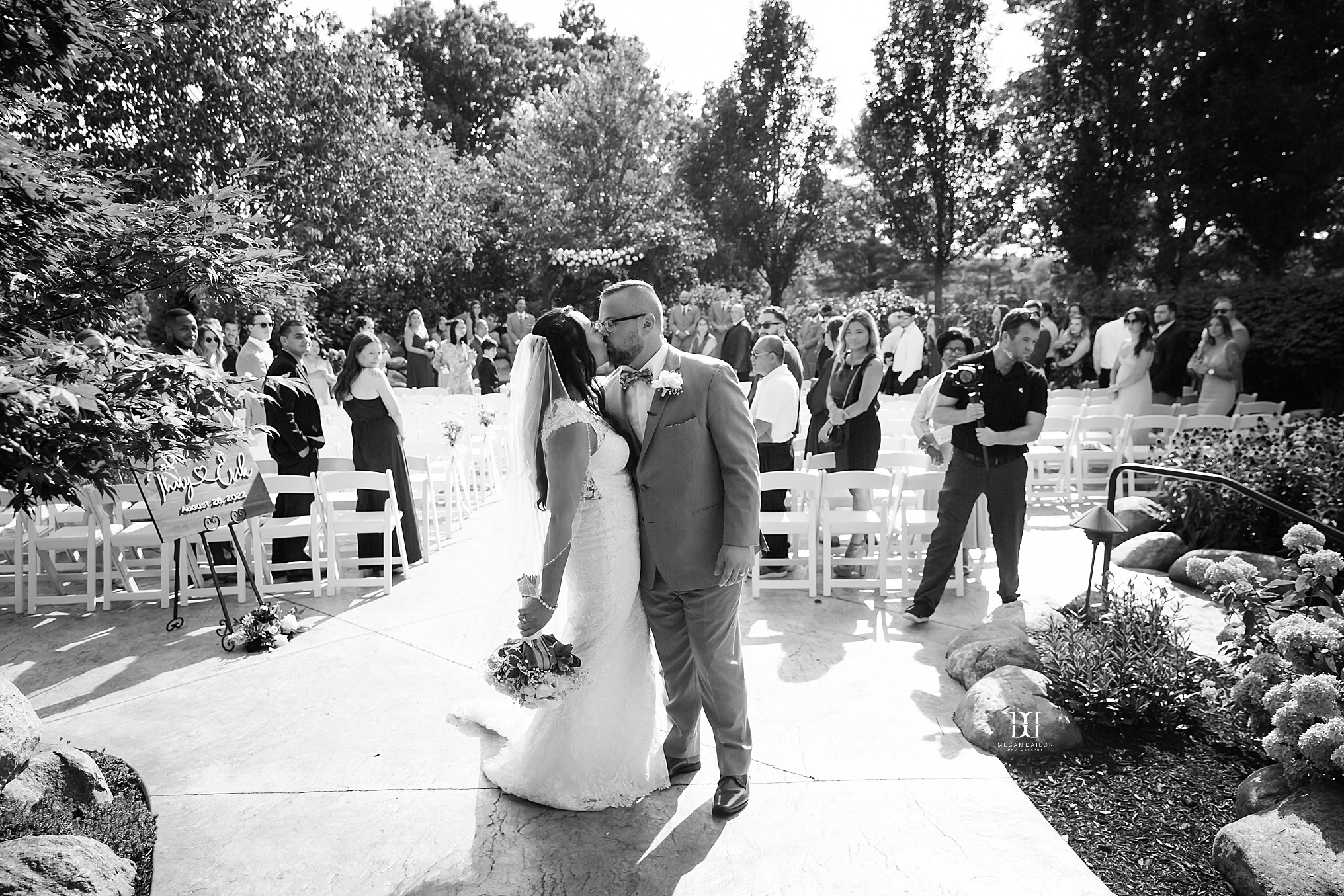 Deerfield weddings are always lovely and filled with cute details, Thuy and Erik lived up to the rep!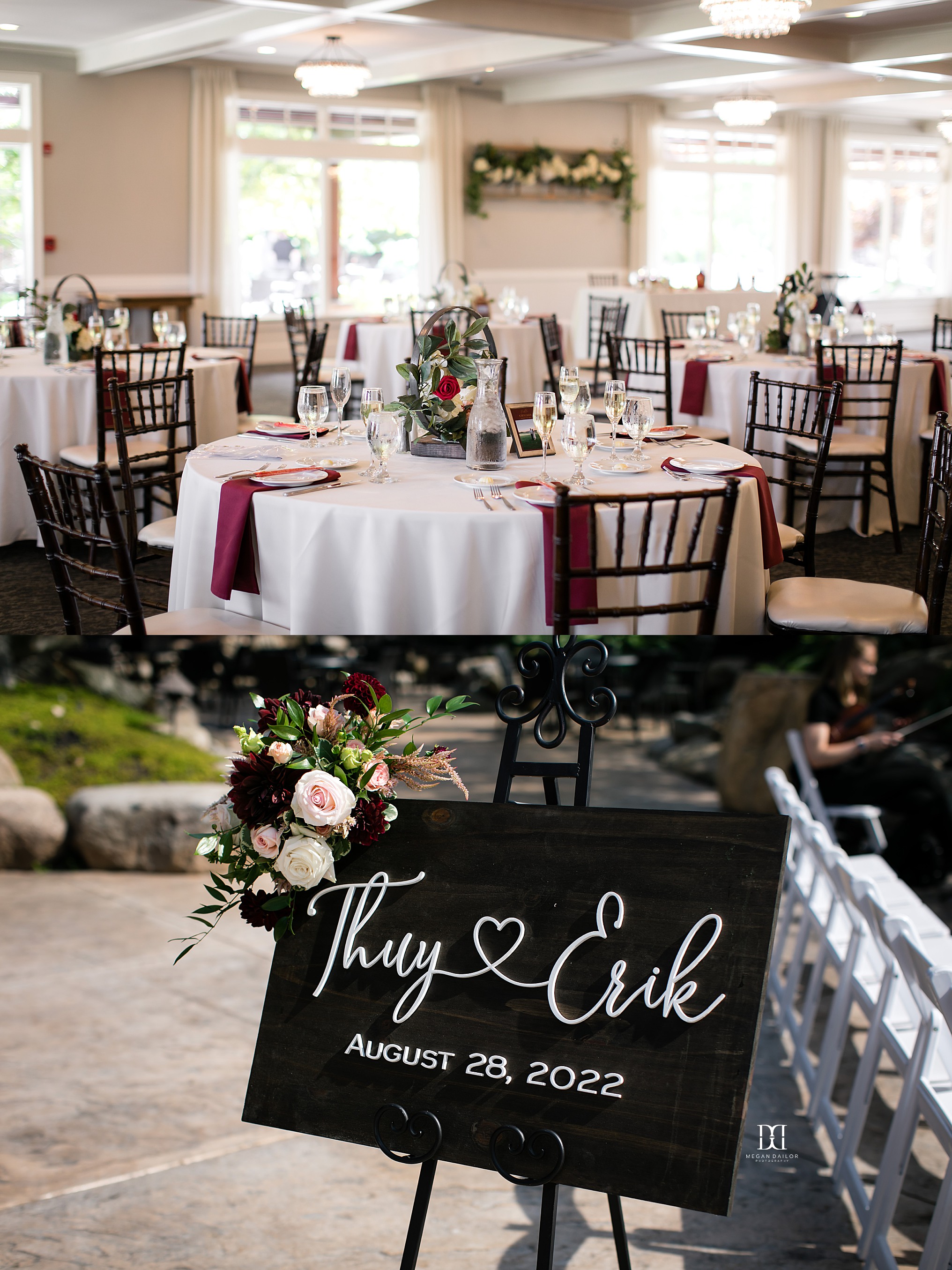 Epic sweets display from Donuts Delite, including Bills jersey donuts.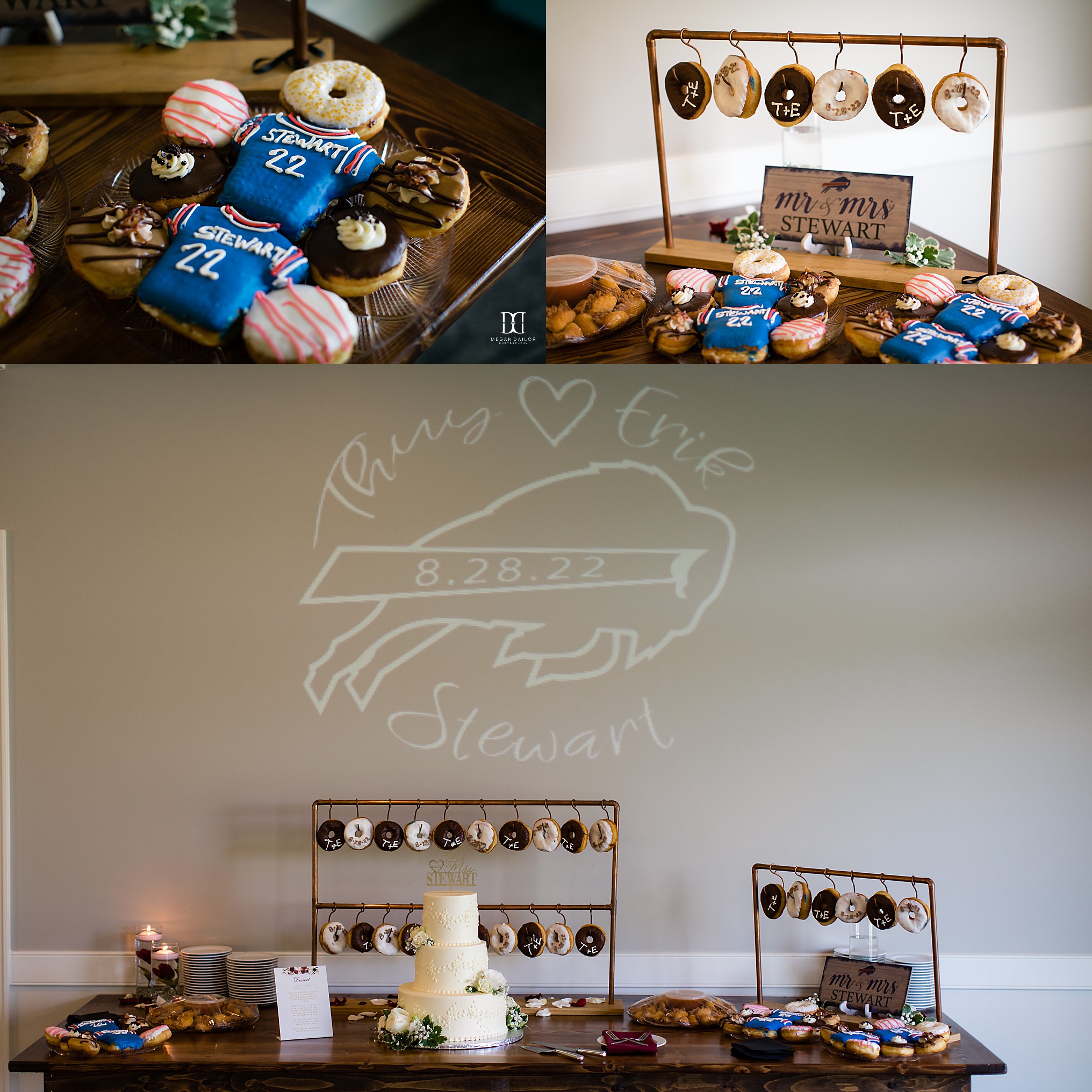 Thuy decided not to bustle her dress and she made the absolute most of it! So damn cute.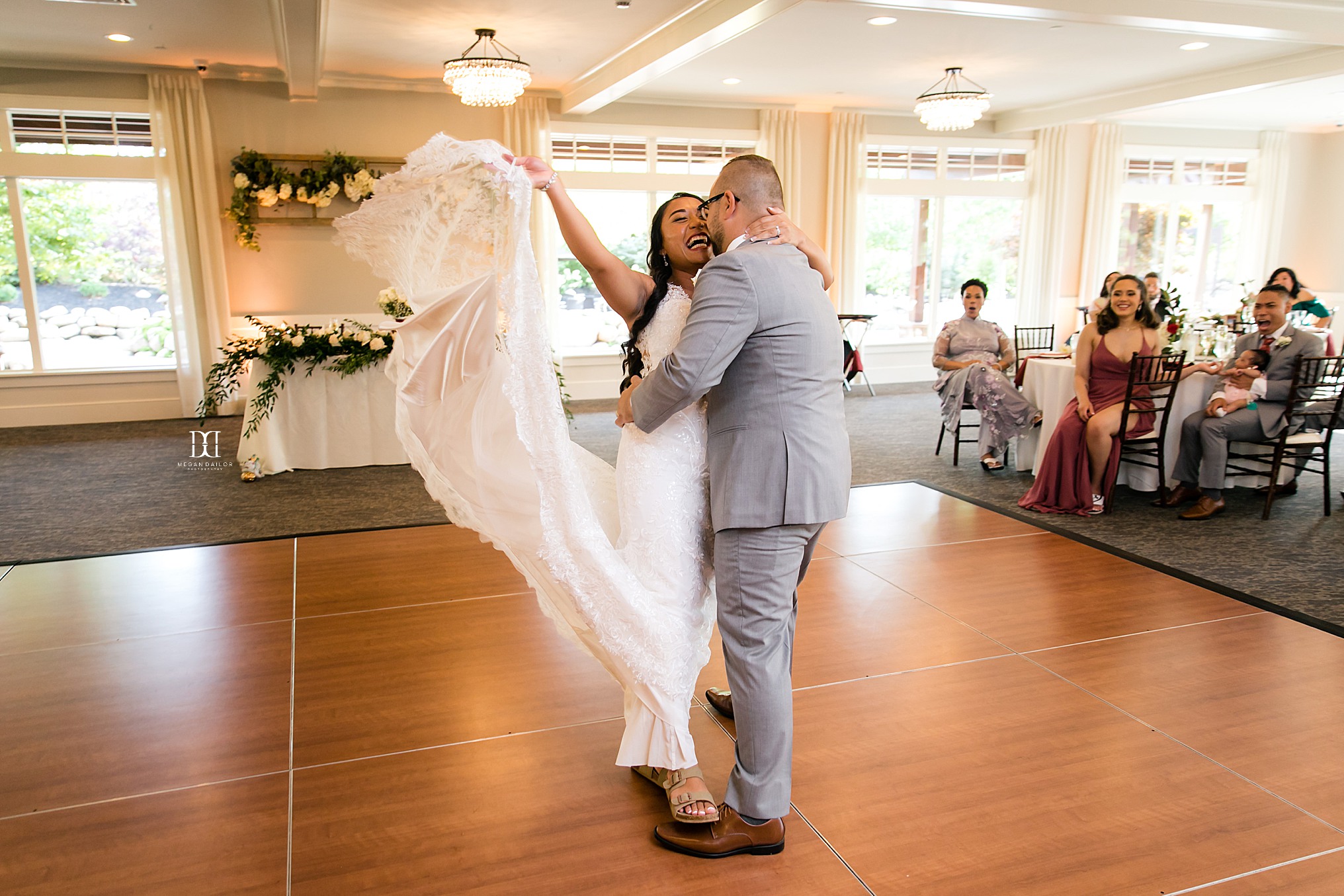 The parent dances were so warm and meaningful.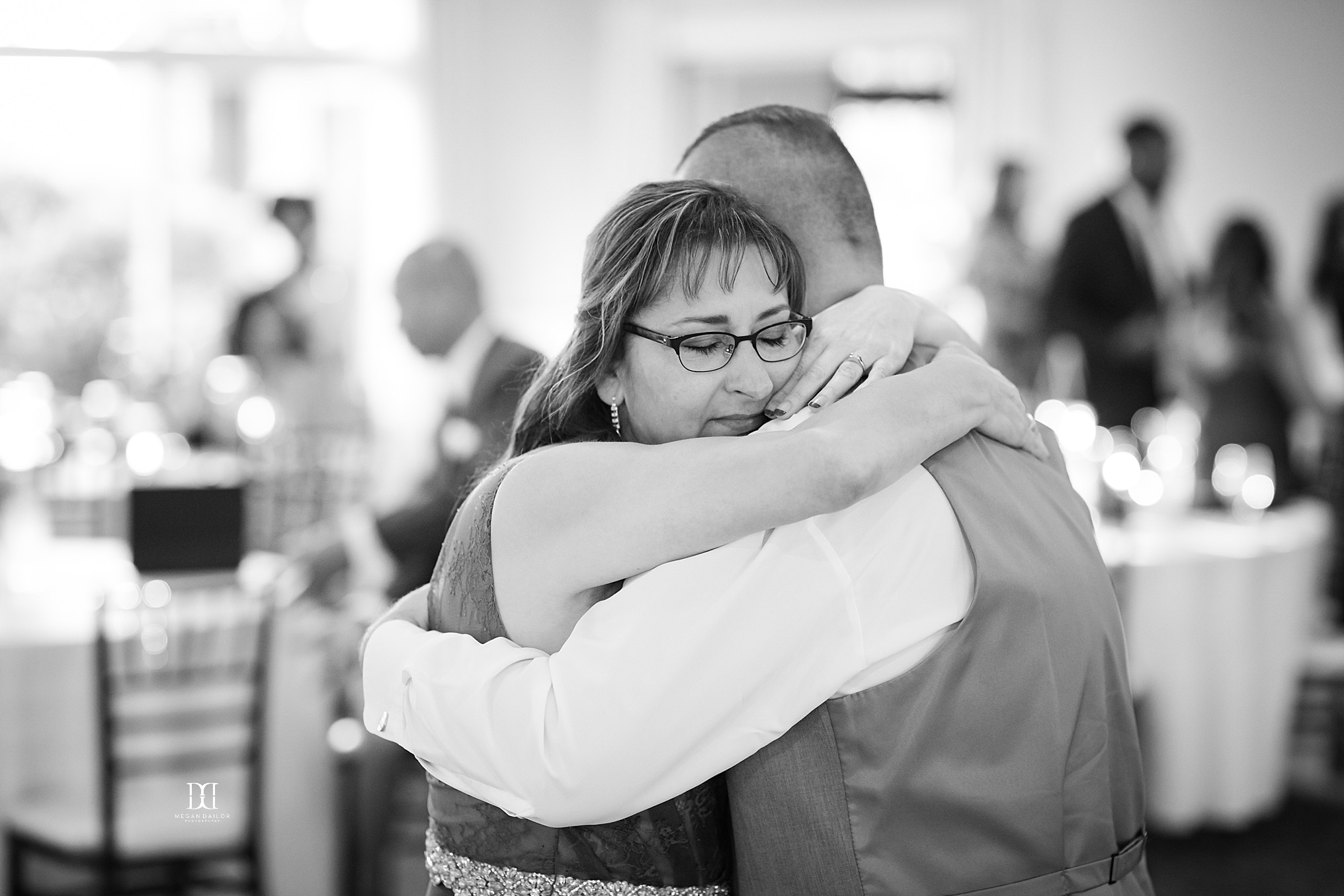 Thuy danced with her mom and shed all the tears for this amazing lady.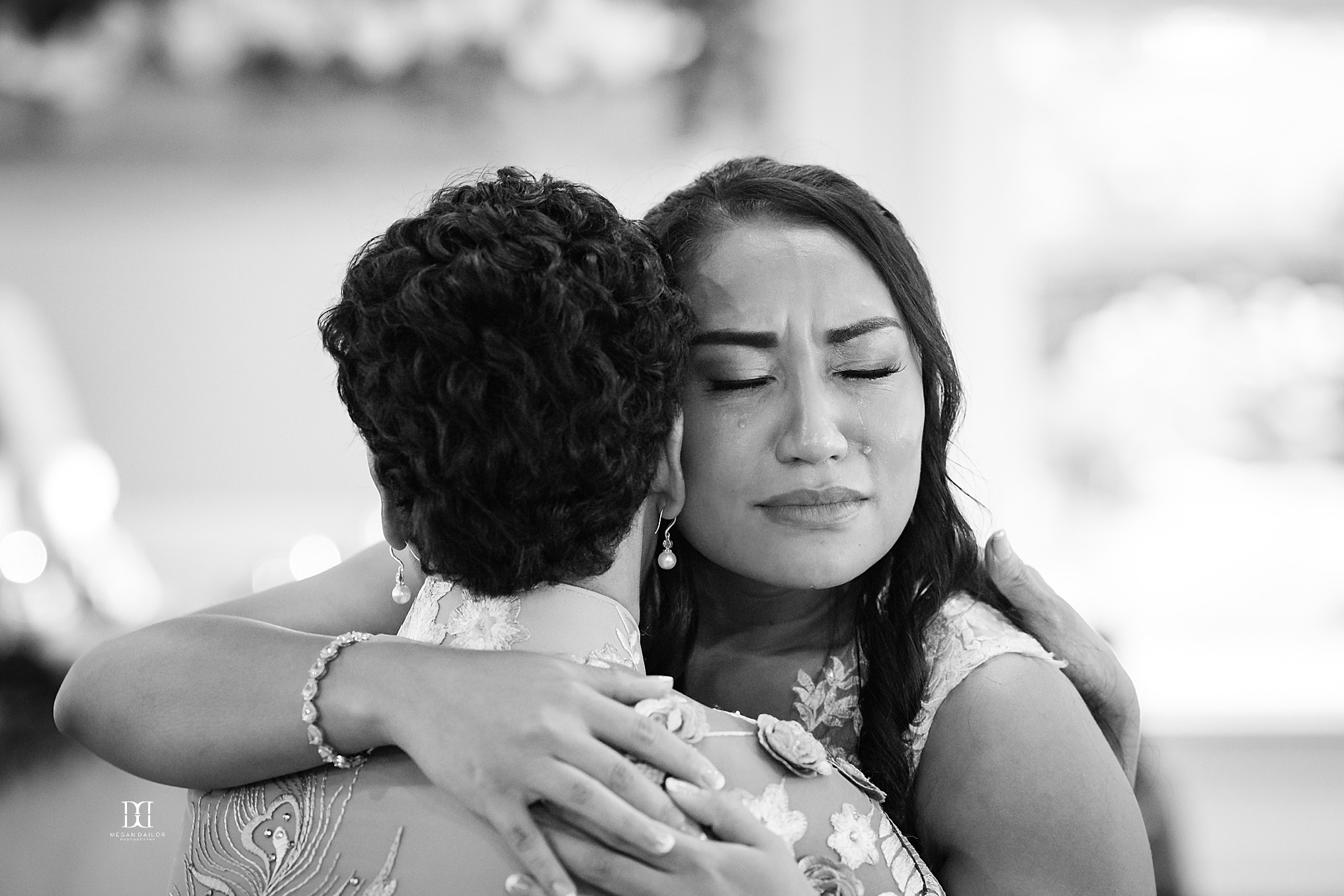 Thu is the bedrock of their family, no doubt.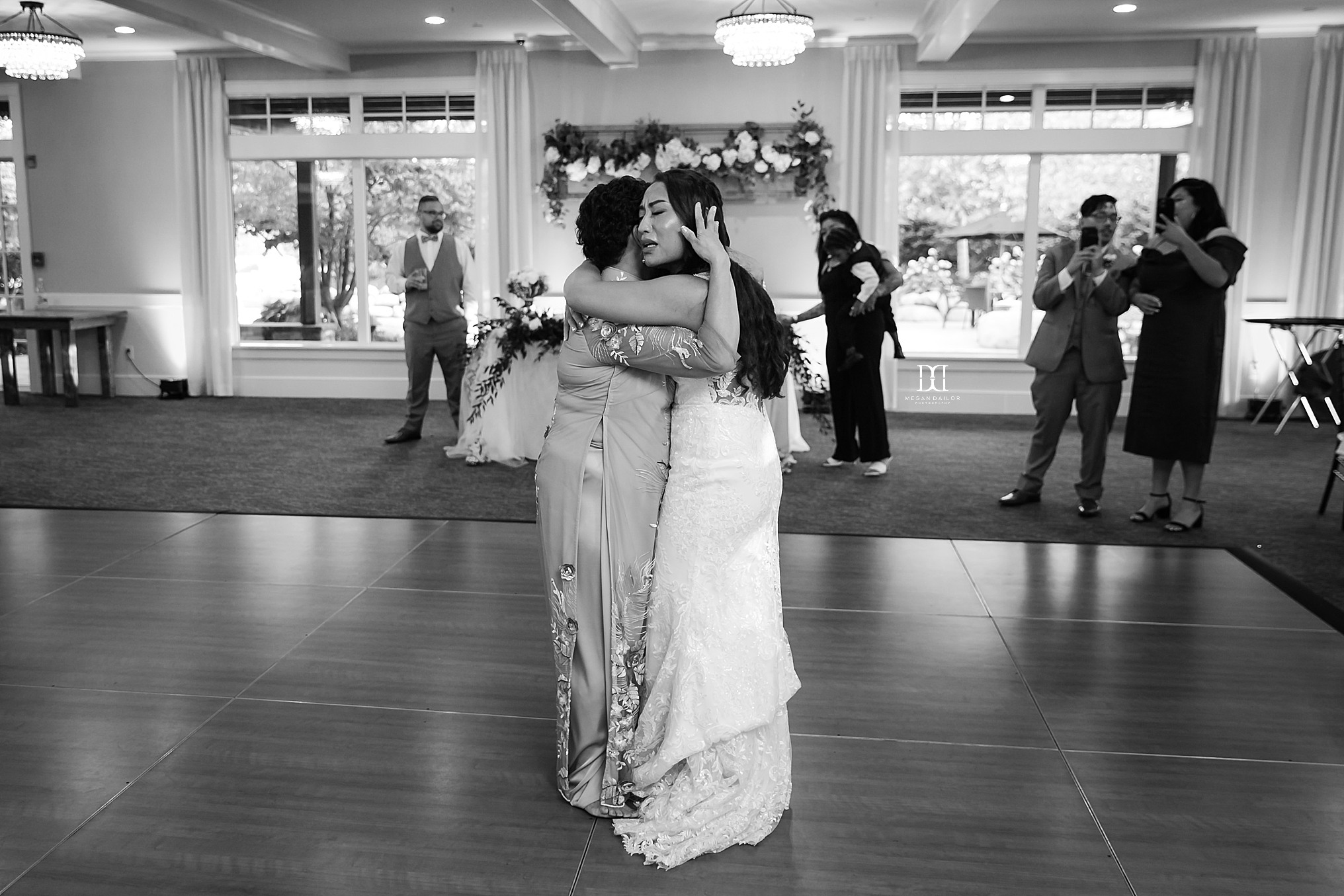 We got such a magical sunset!! I was so thrilled, that glow is everything.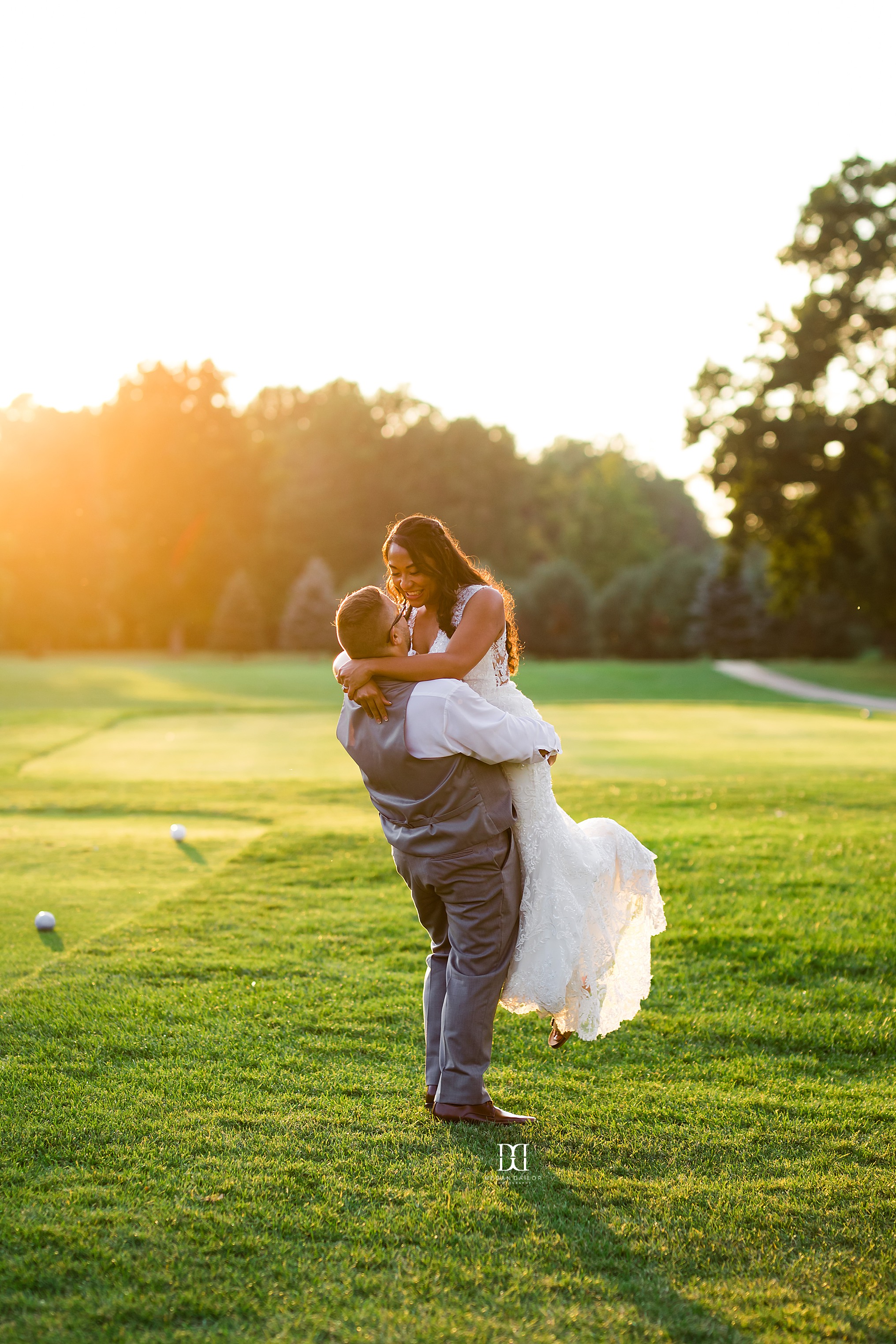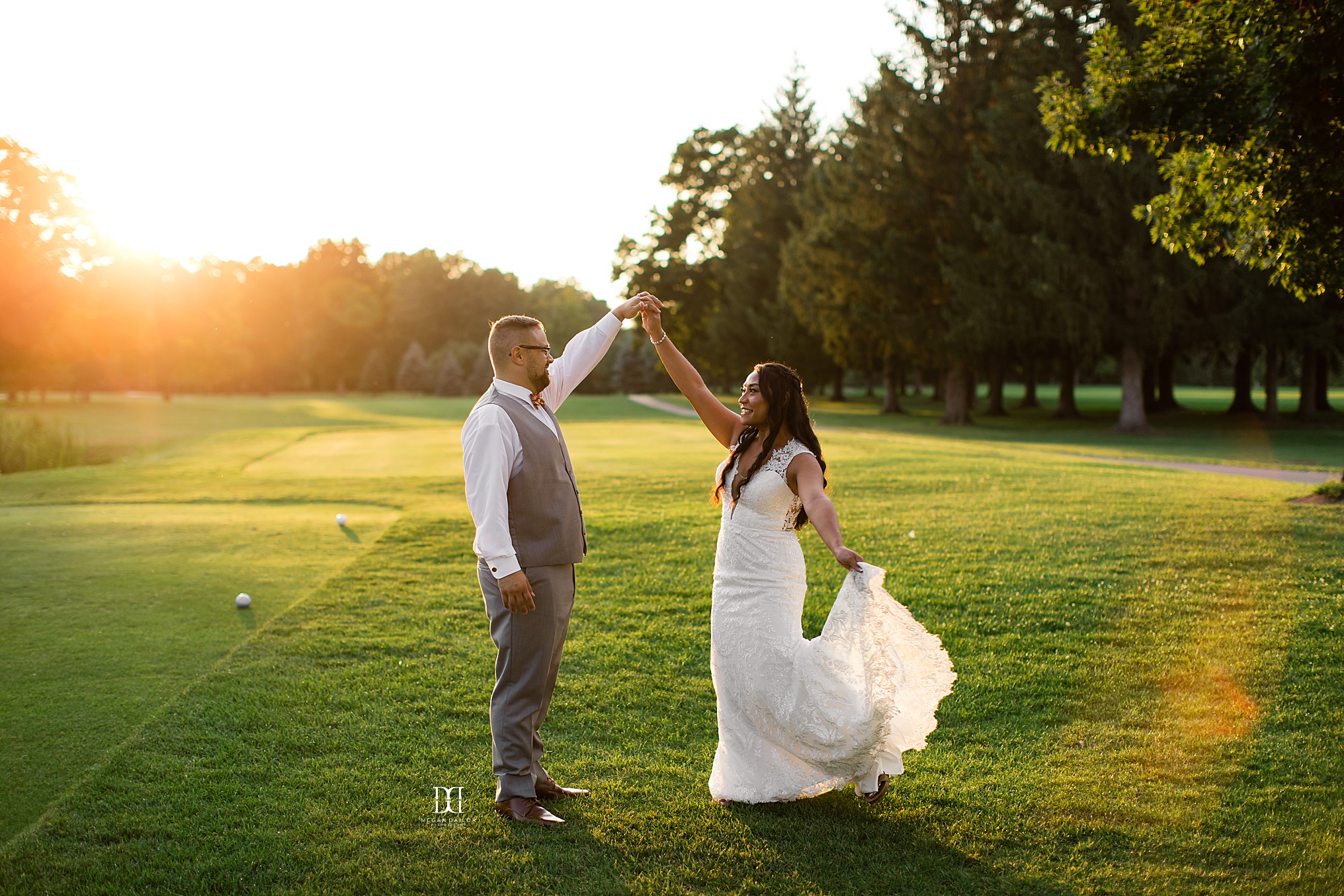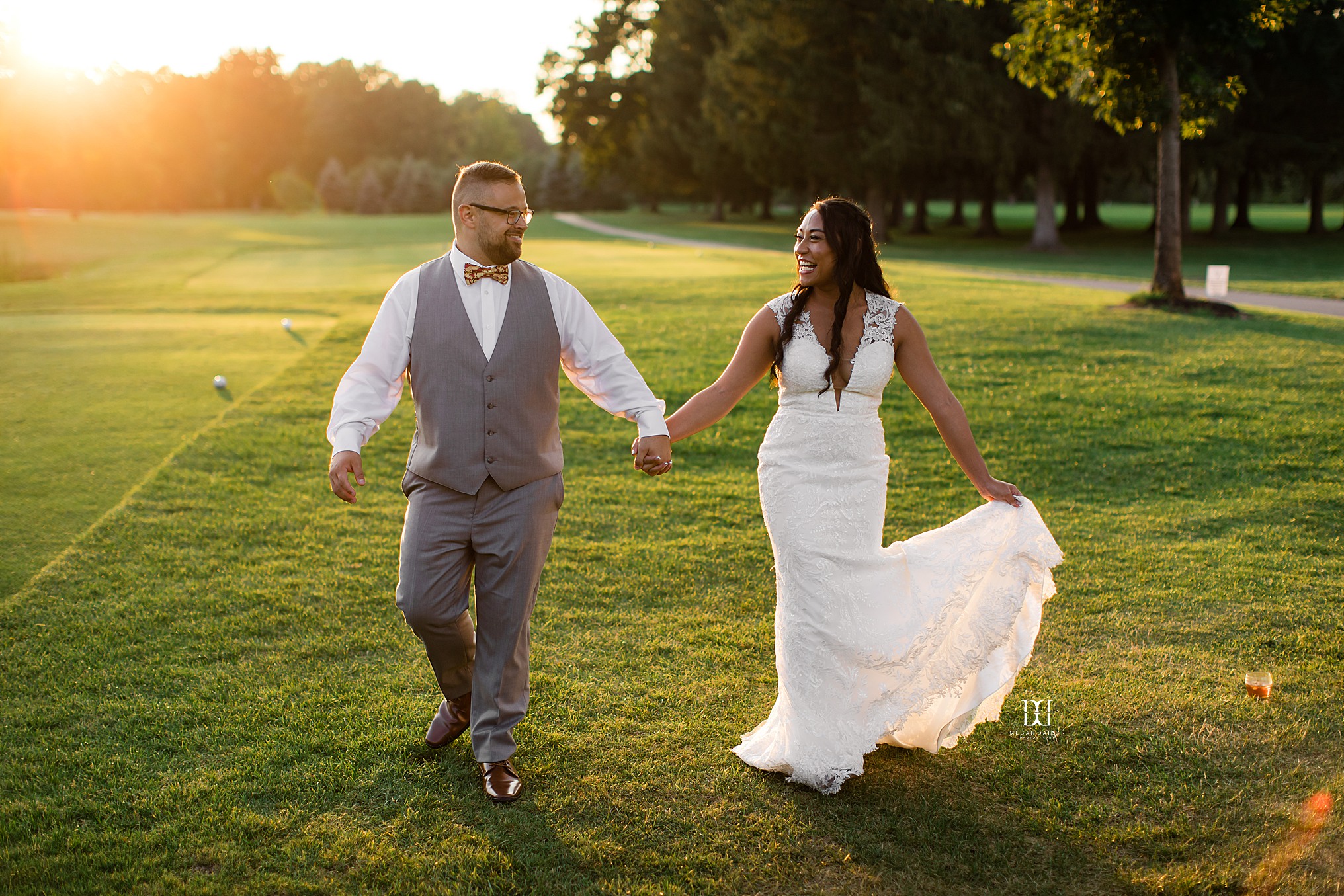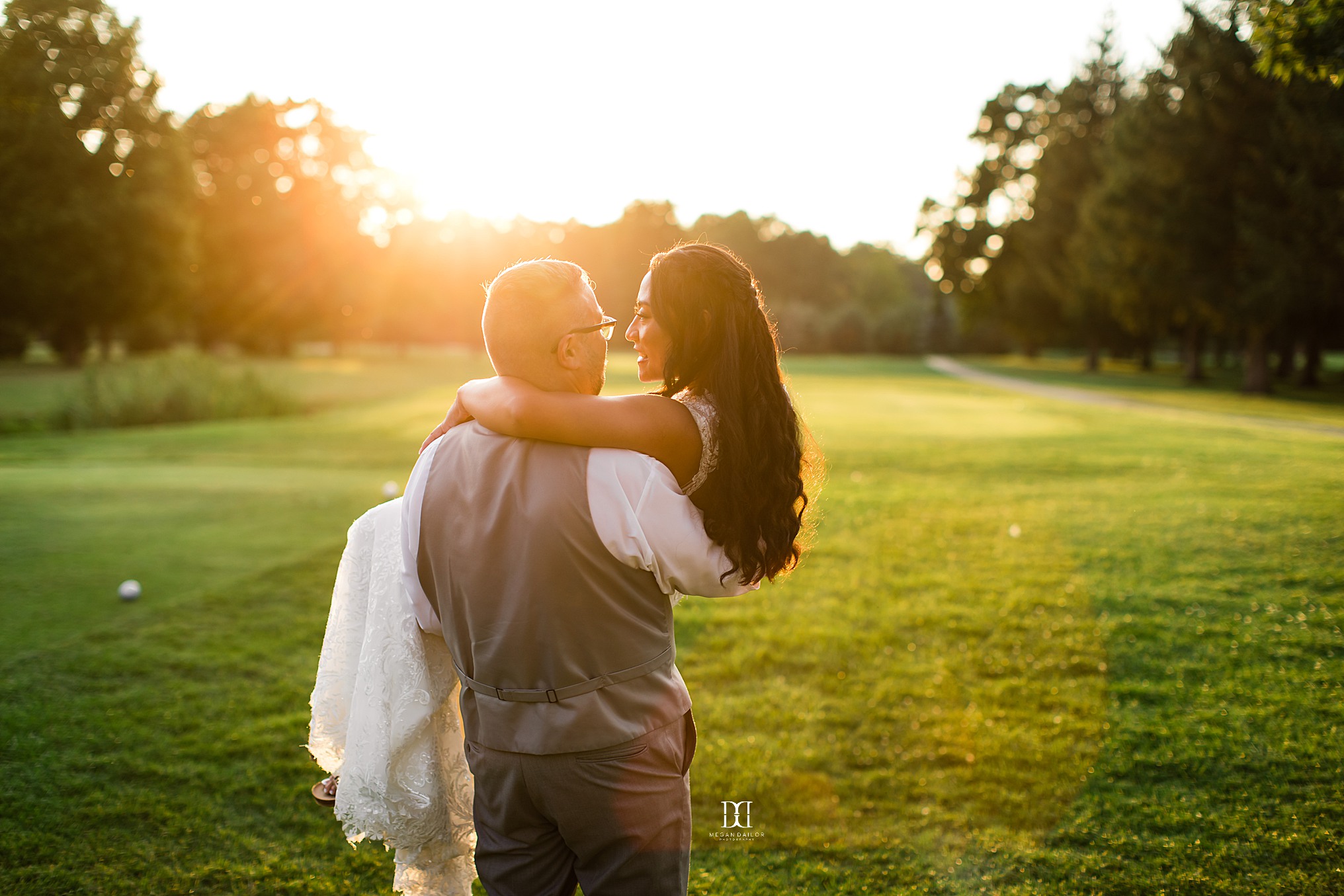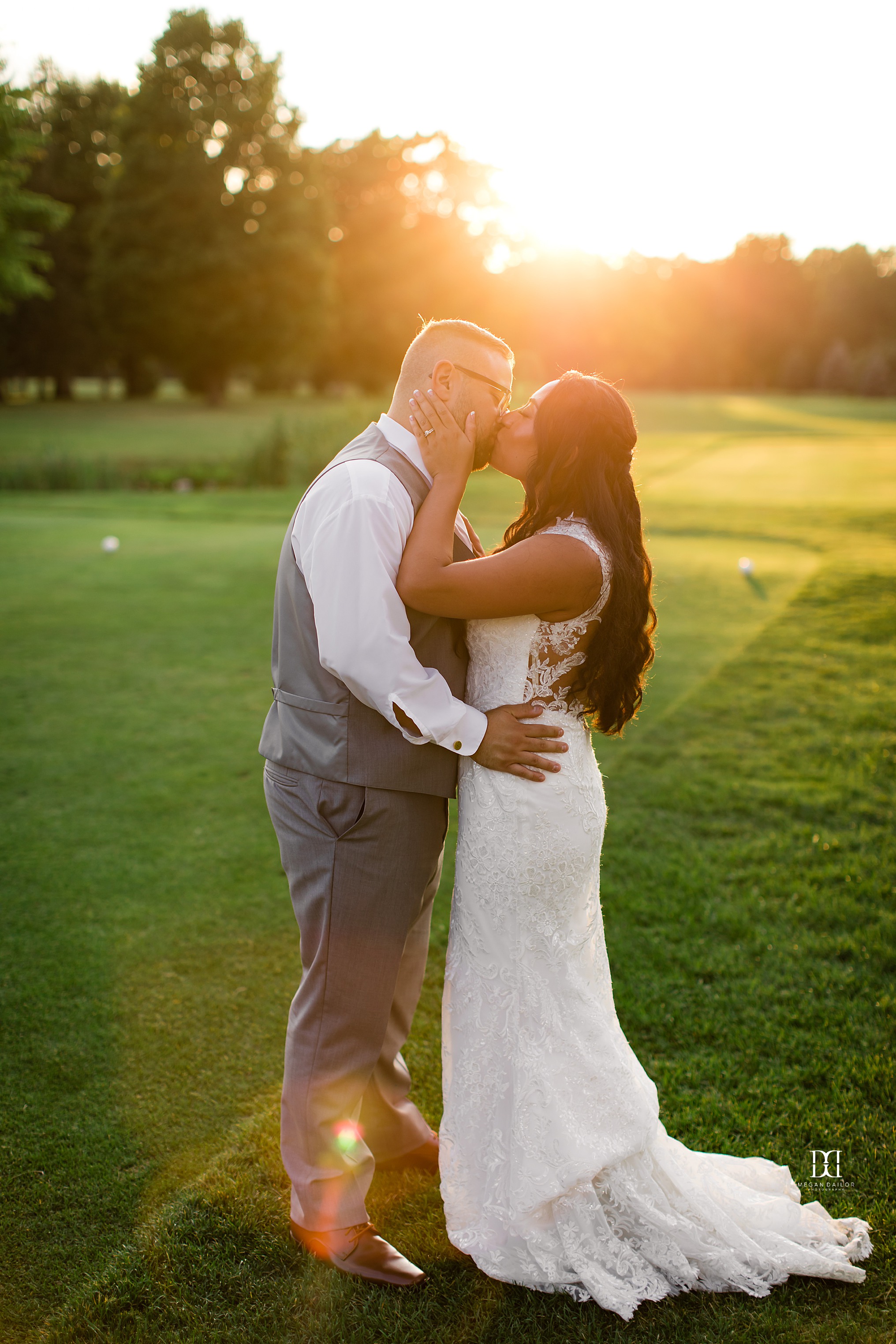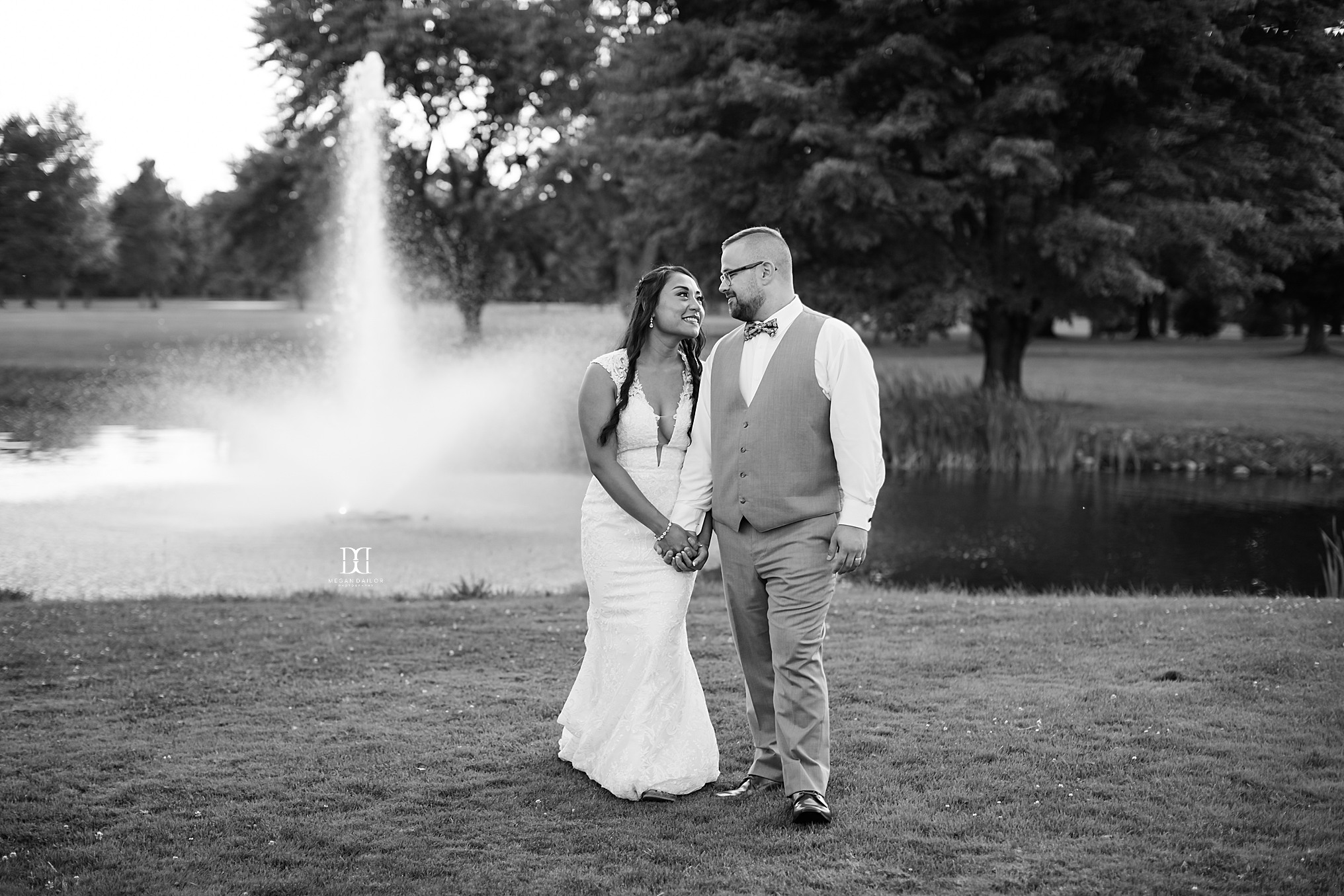 A lesser guest list would've meant this dance floor was 100% the Vinh and Trung show. Thuy's brothers are a riot. So while they are undoubtedly the Wedding MVPs, the whole party really deserves kudos... it was such a fun dance floor, which of course had quite a bit to do with DJ Mickey from Encore!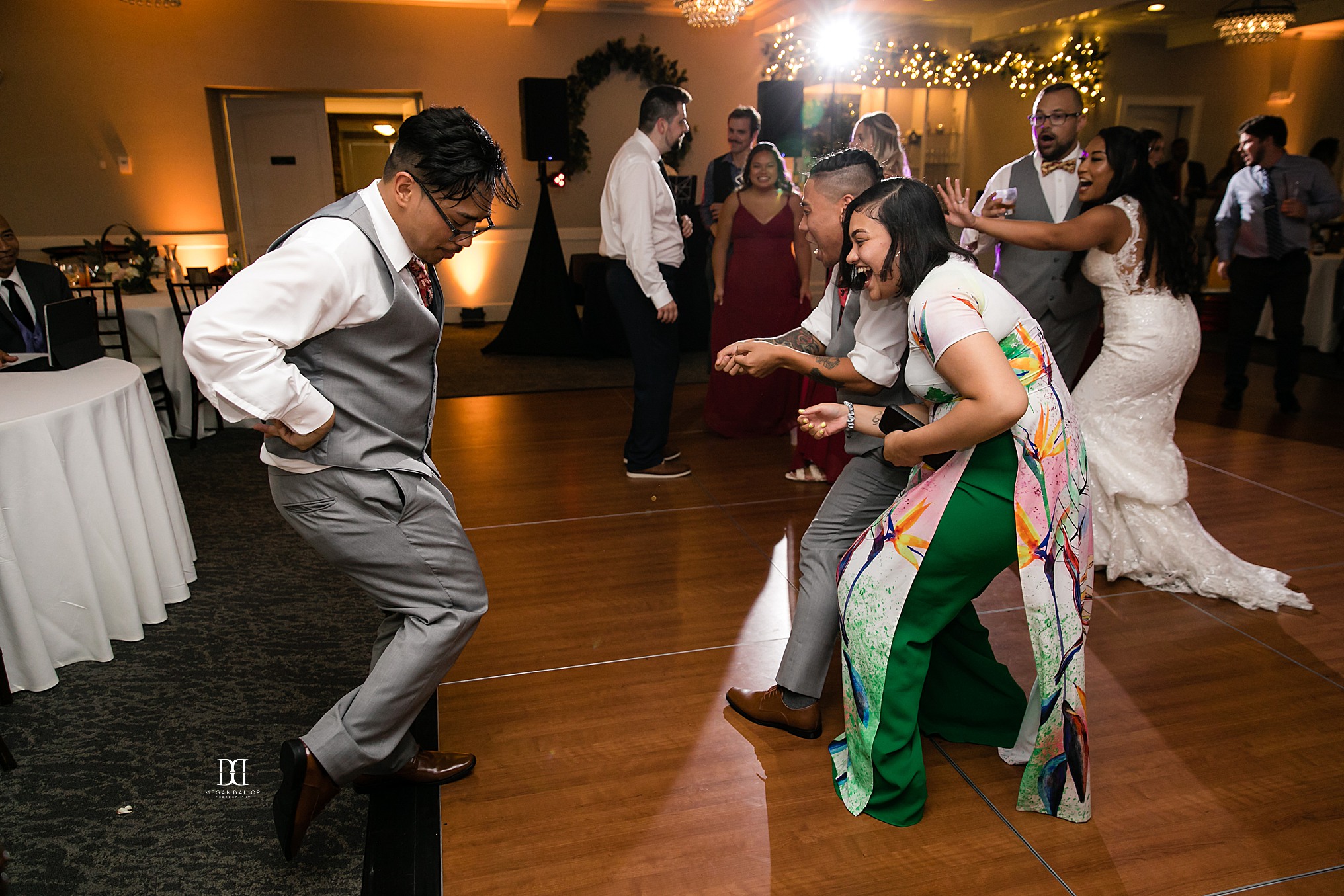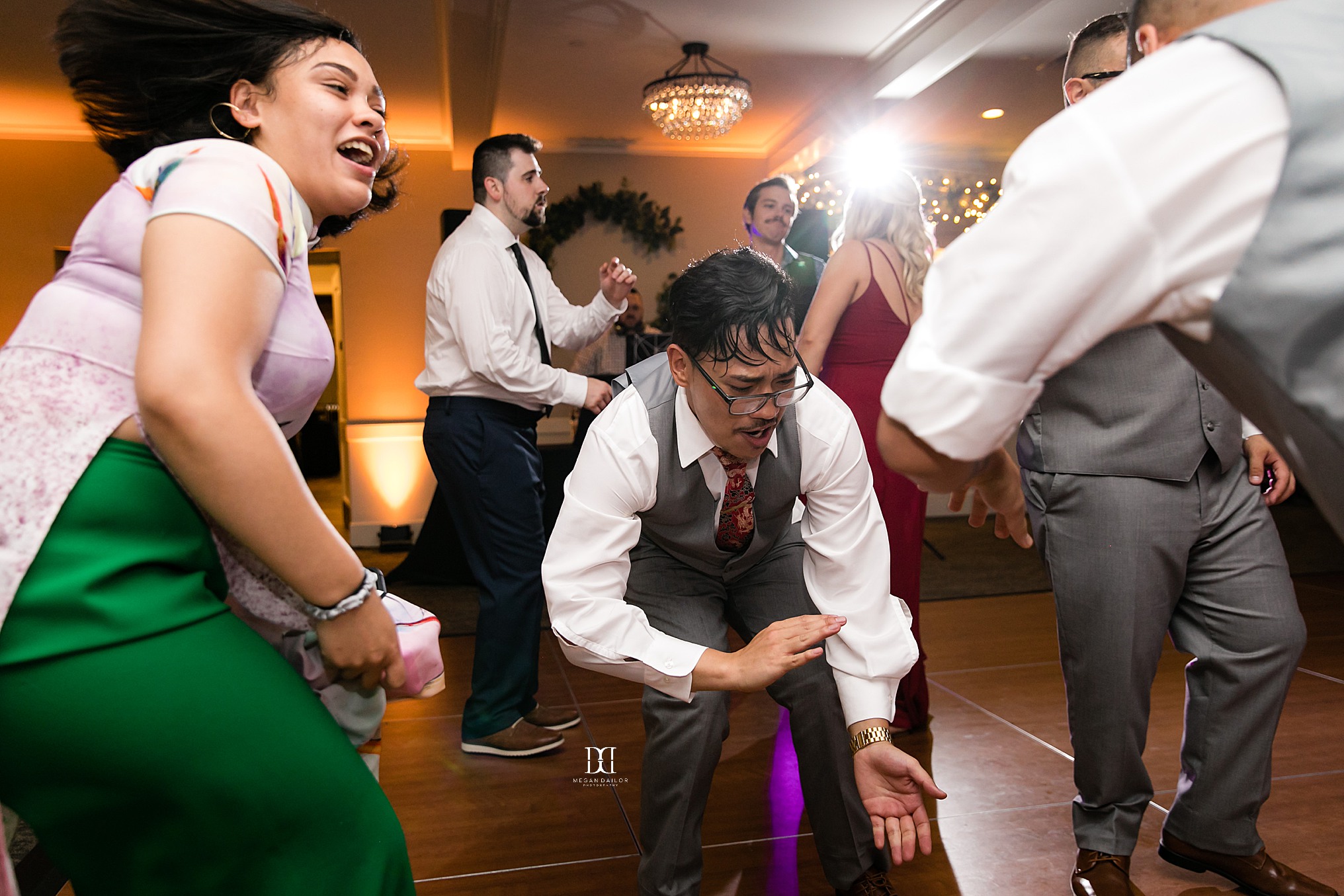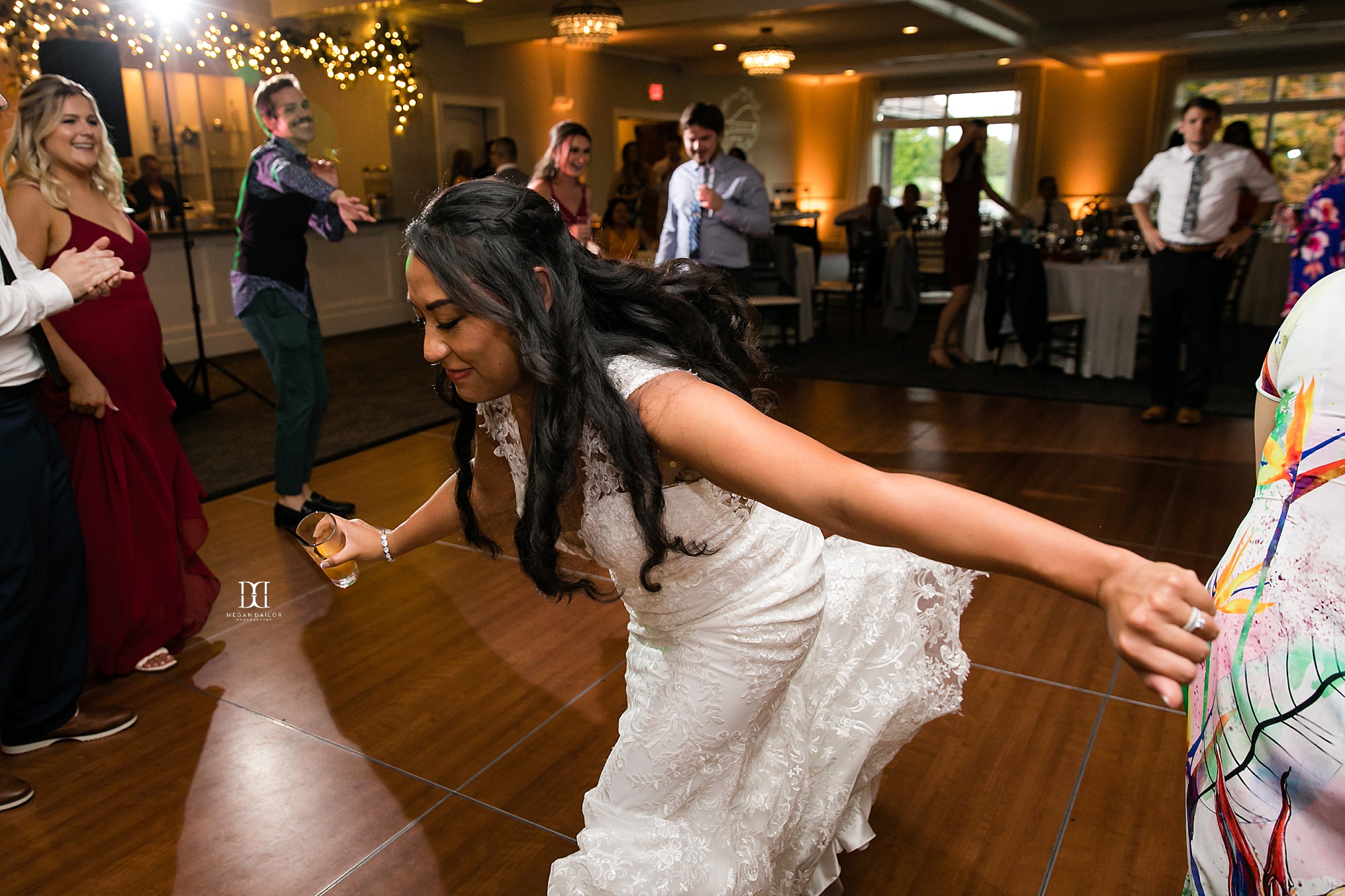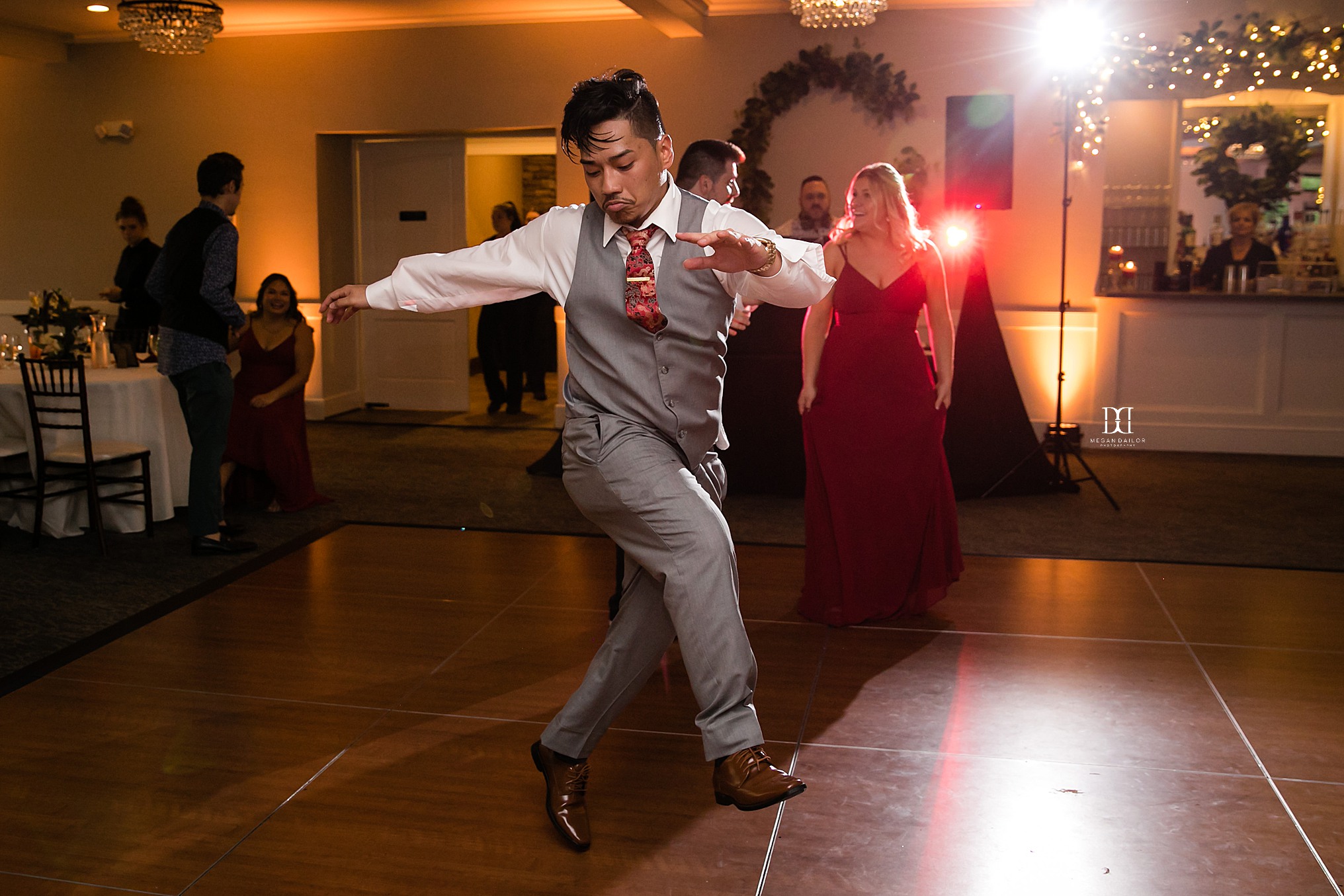 I MEAN.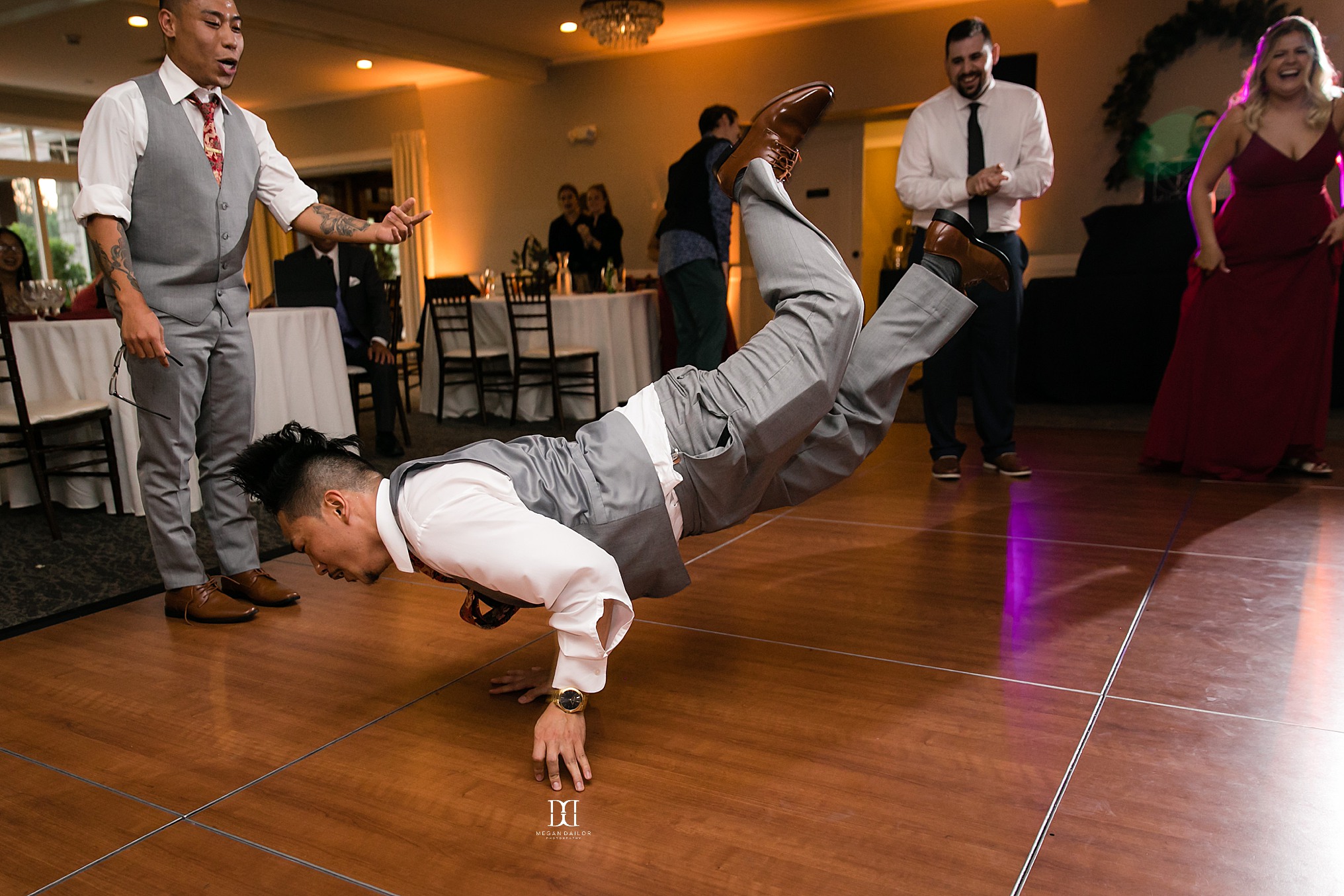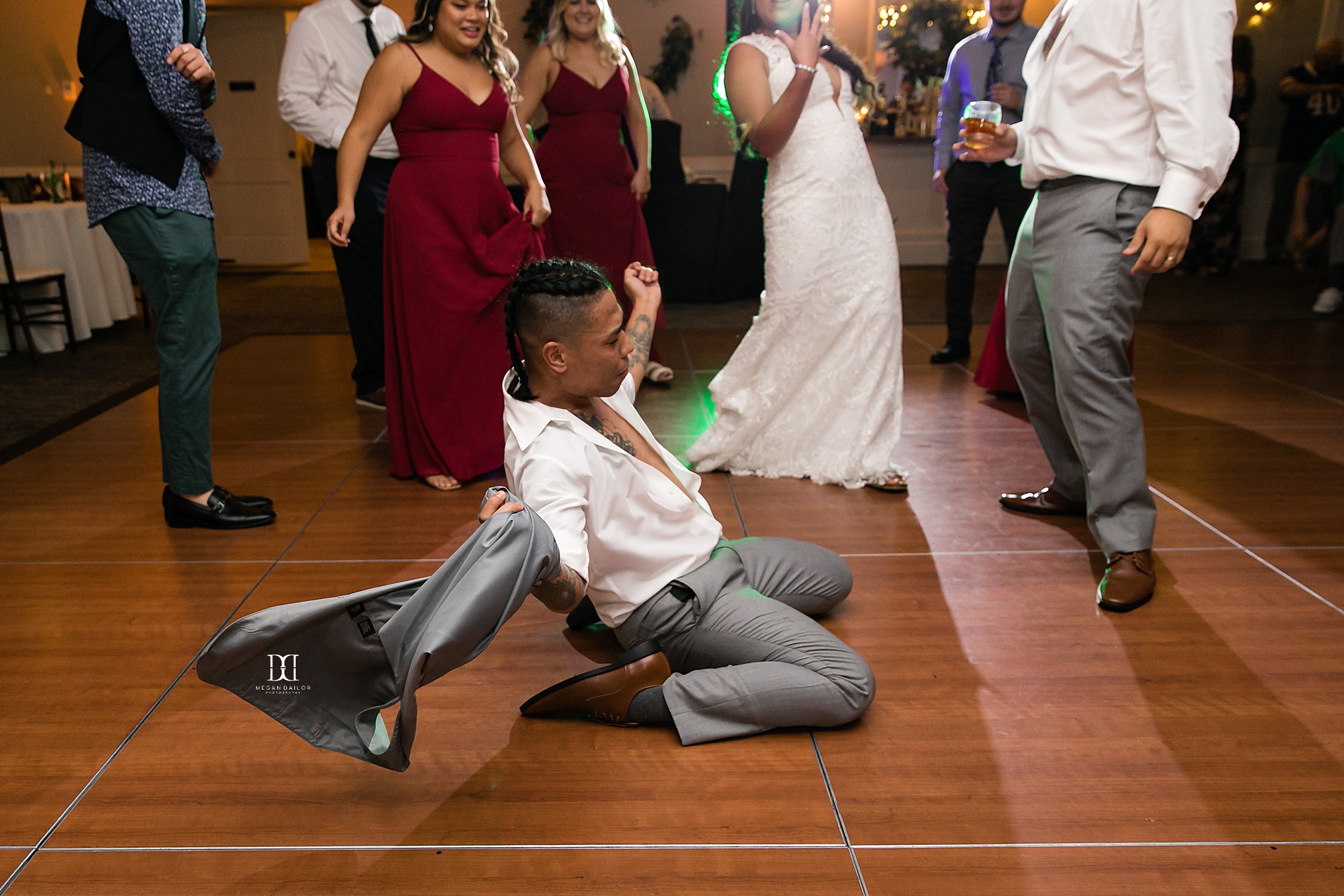 I laughed so much during this reception, the moves were fire.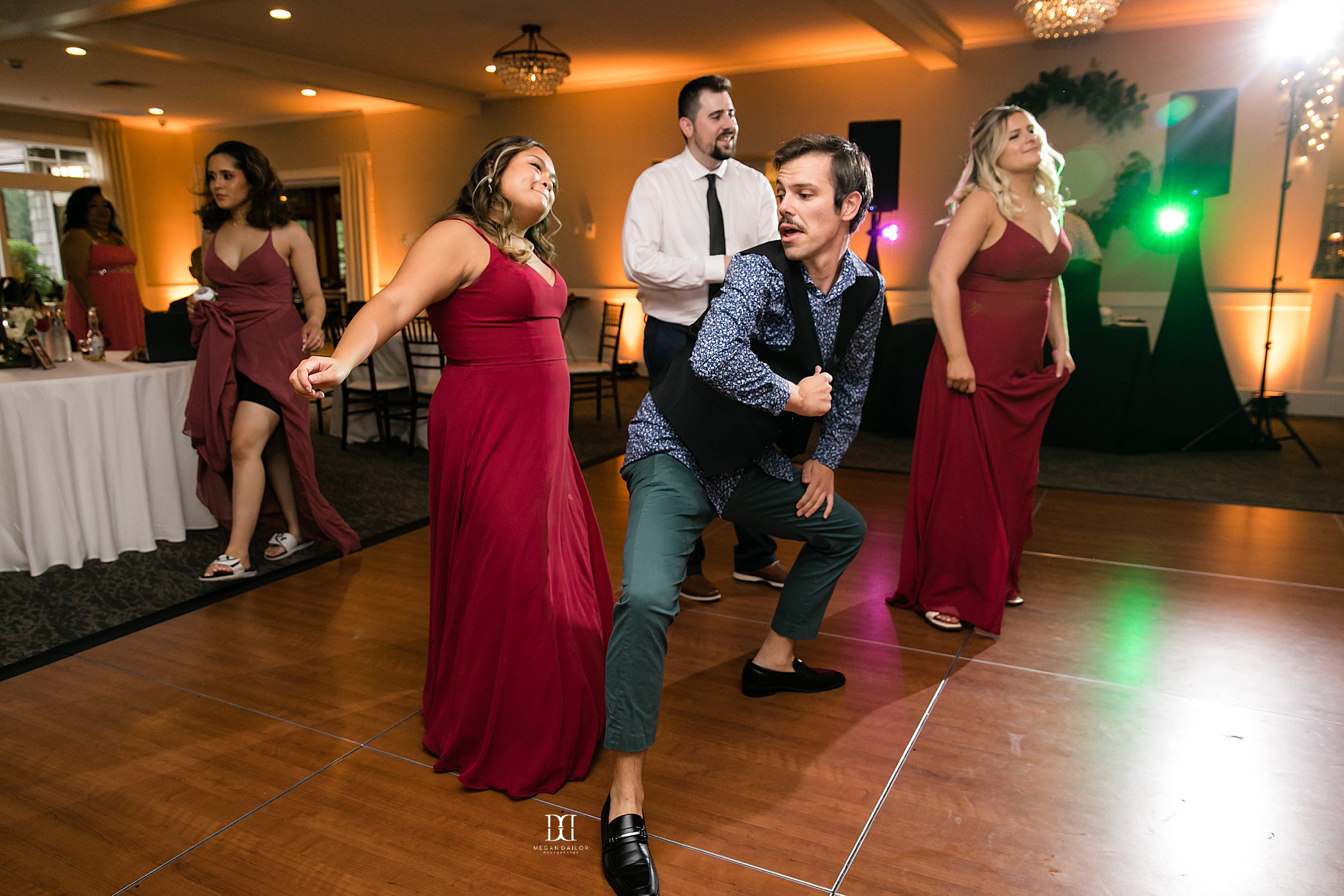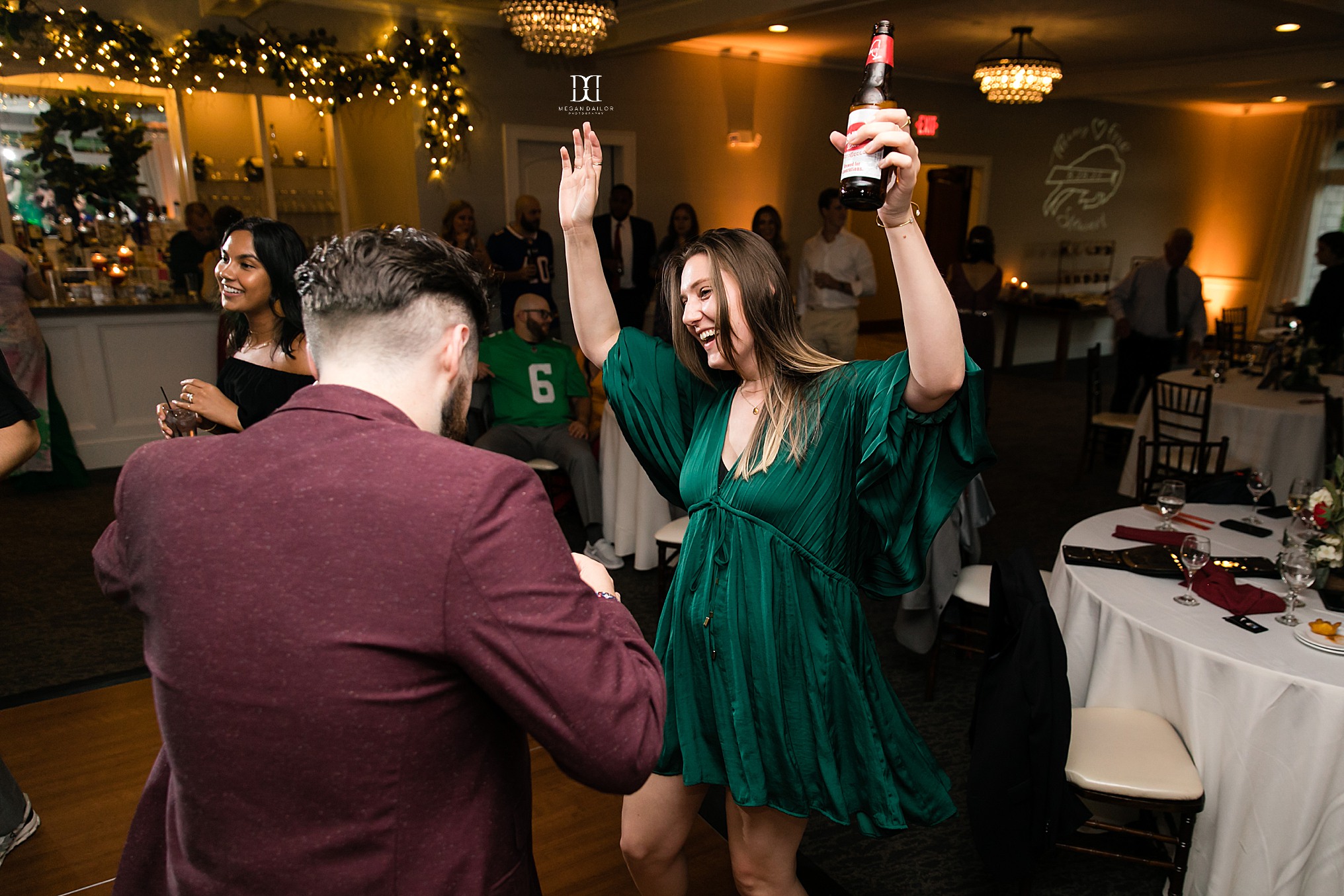 Flex!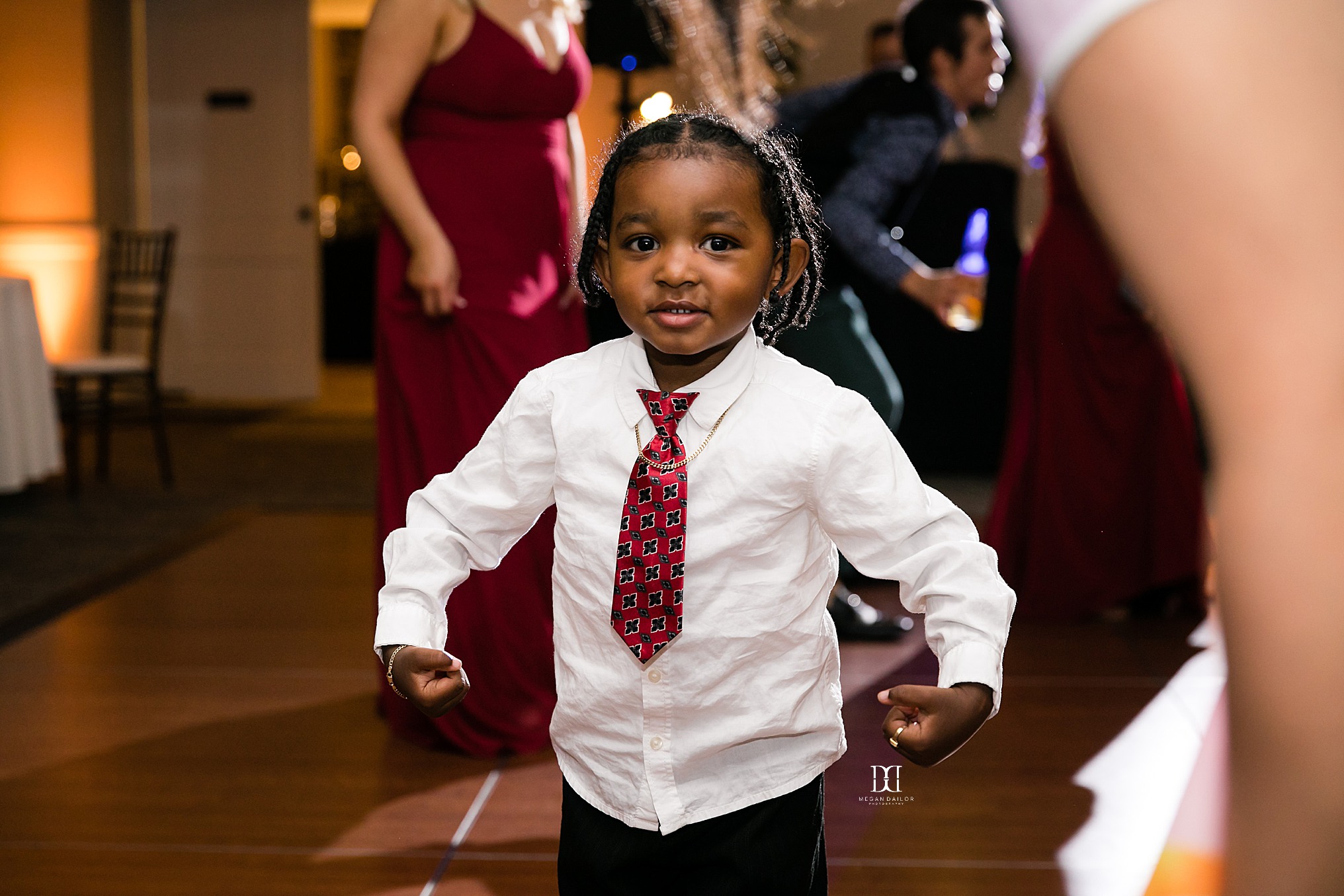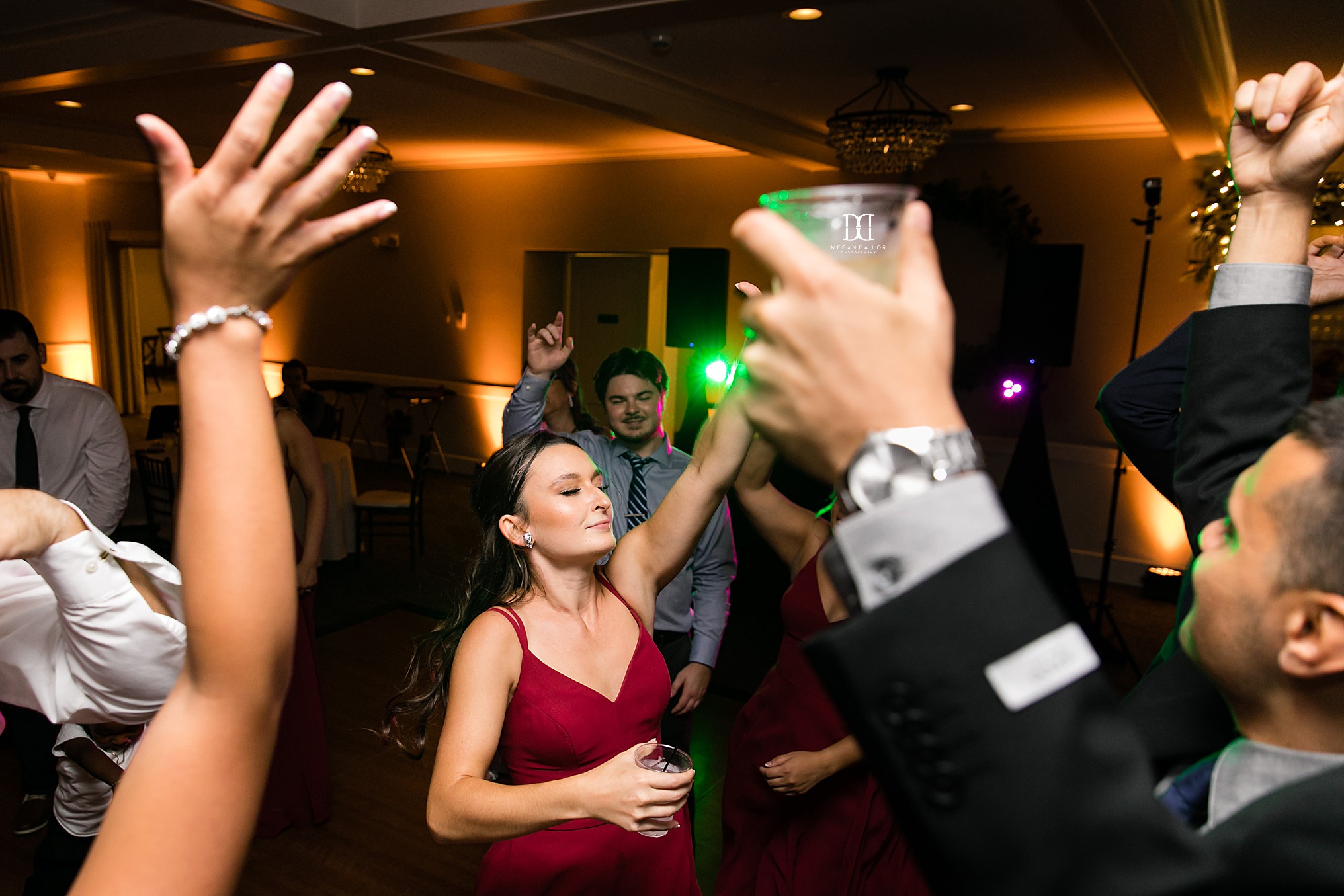 The Bills make me wanna...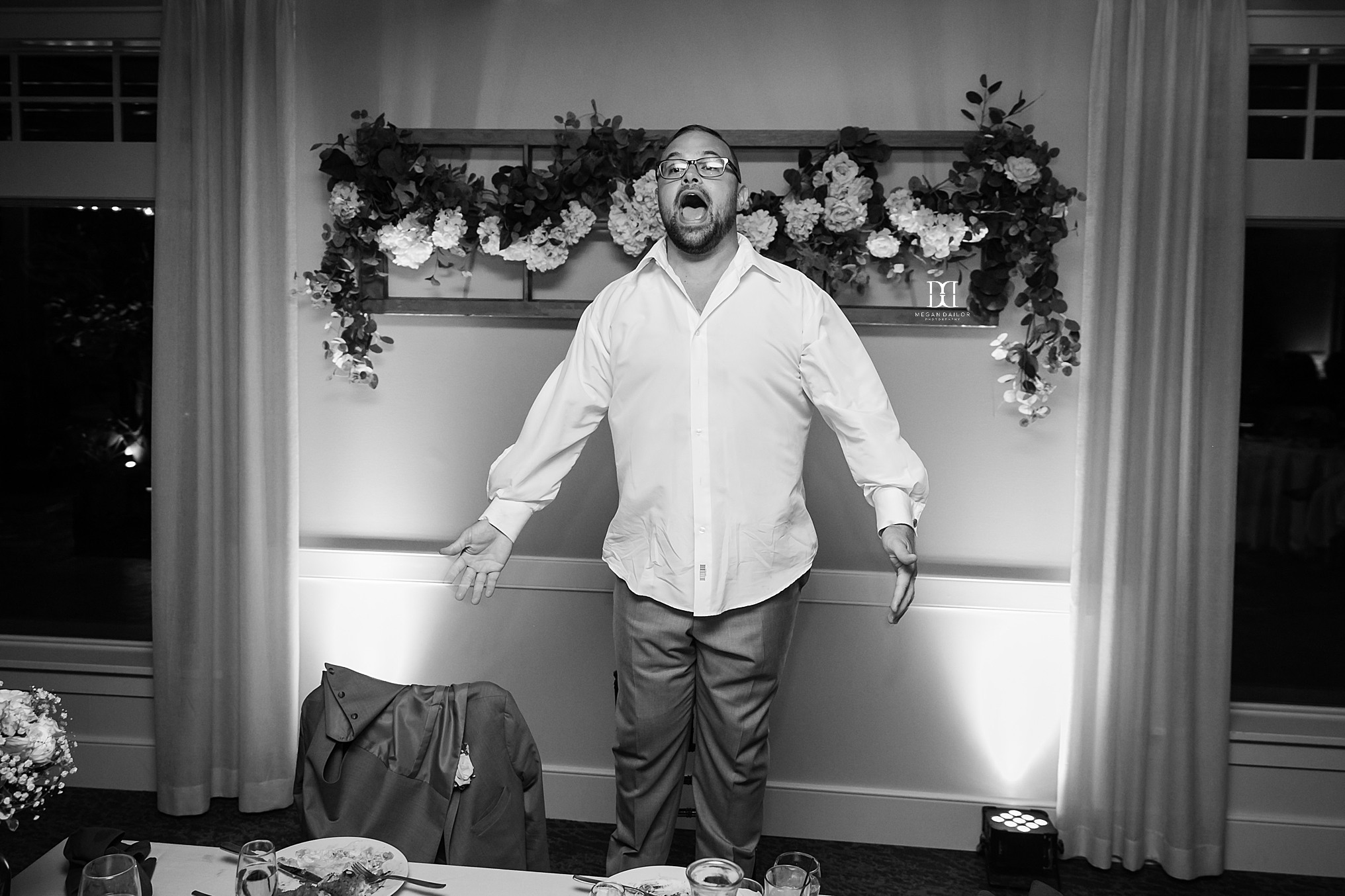 SHOUT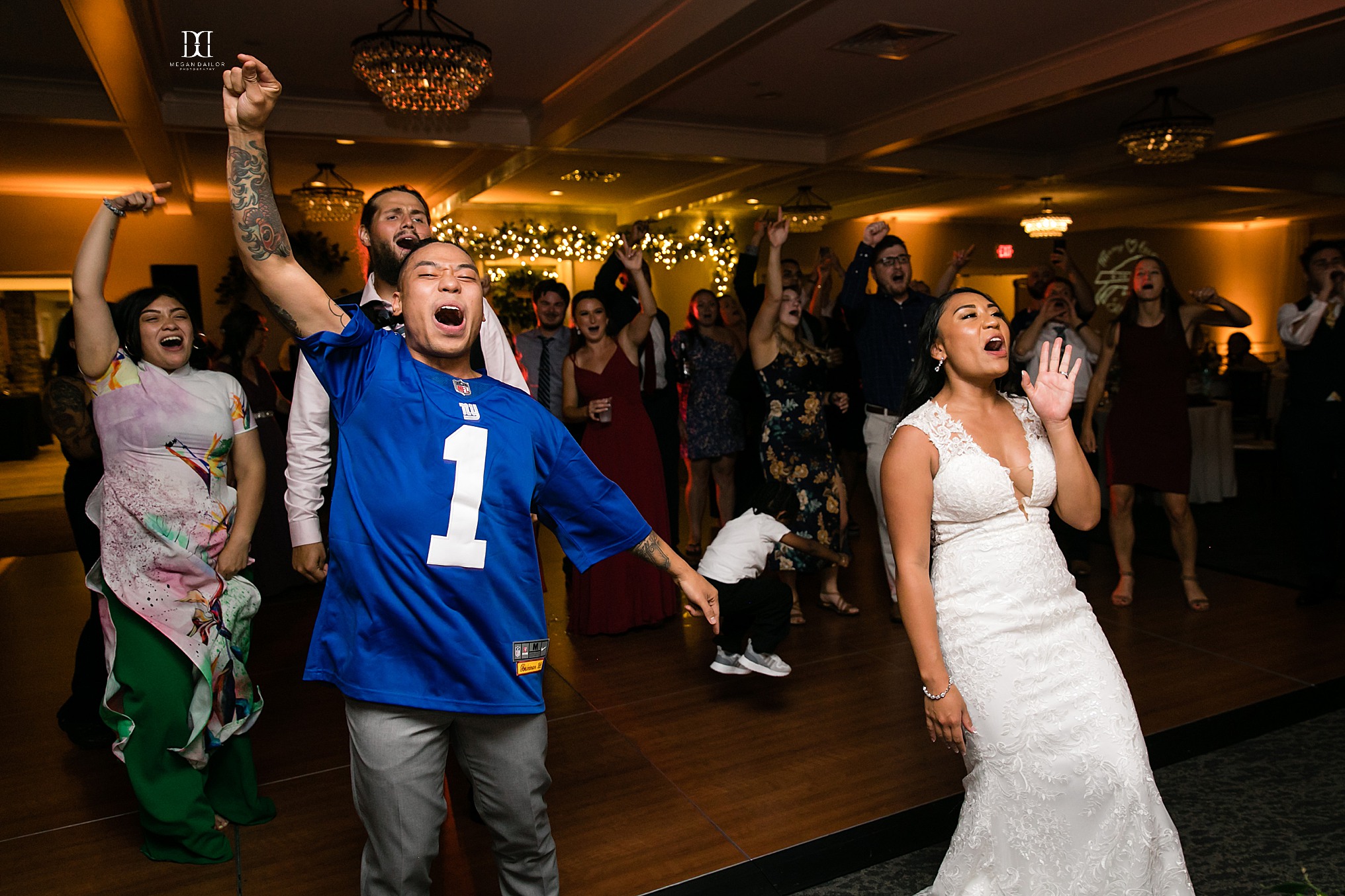 Renaissance level face game in this pic.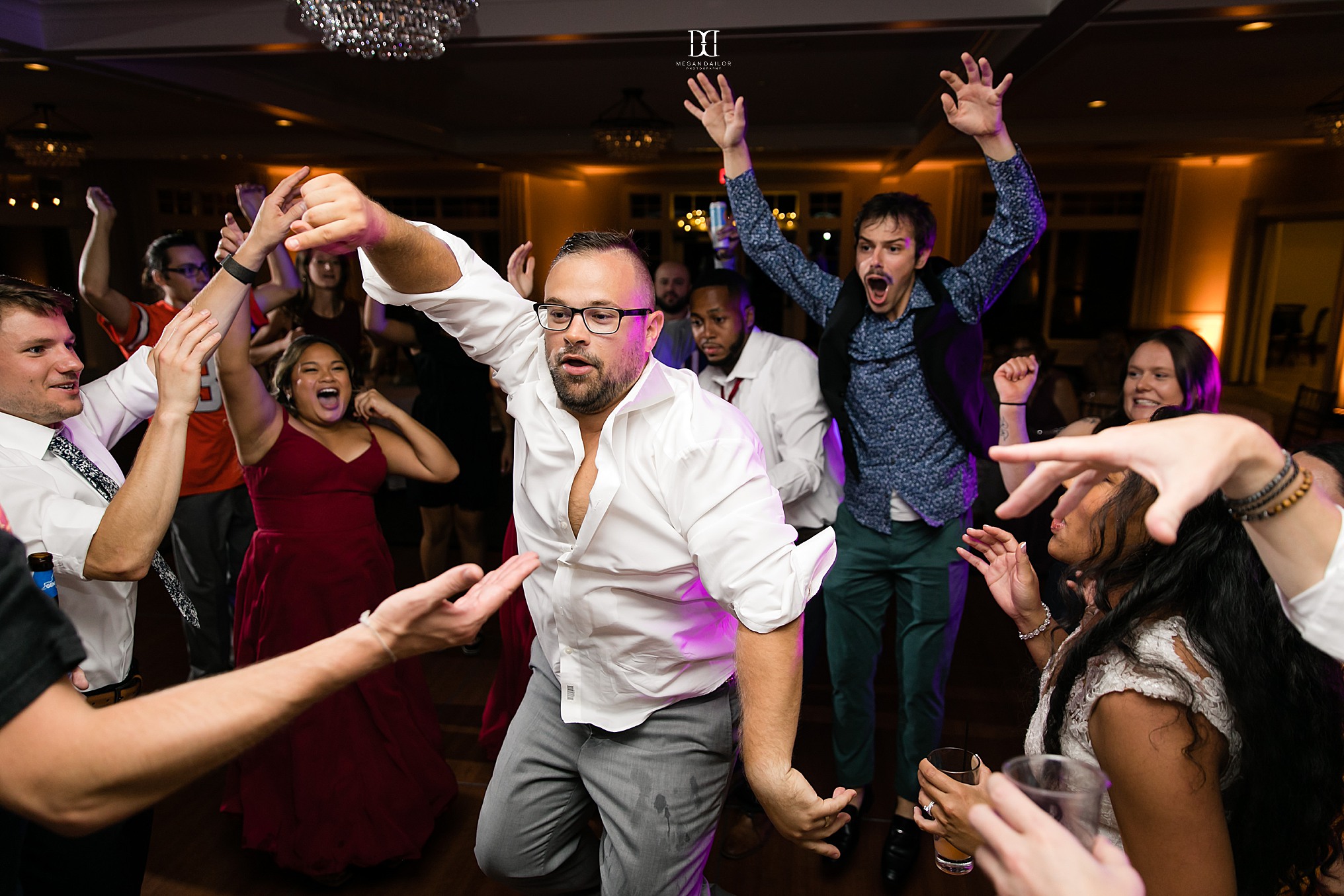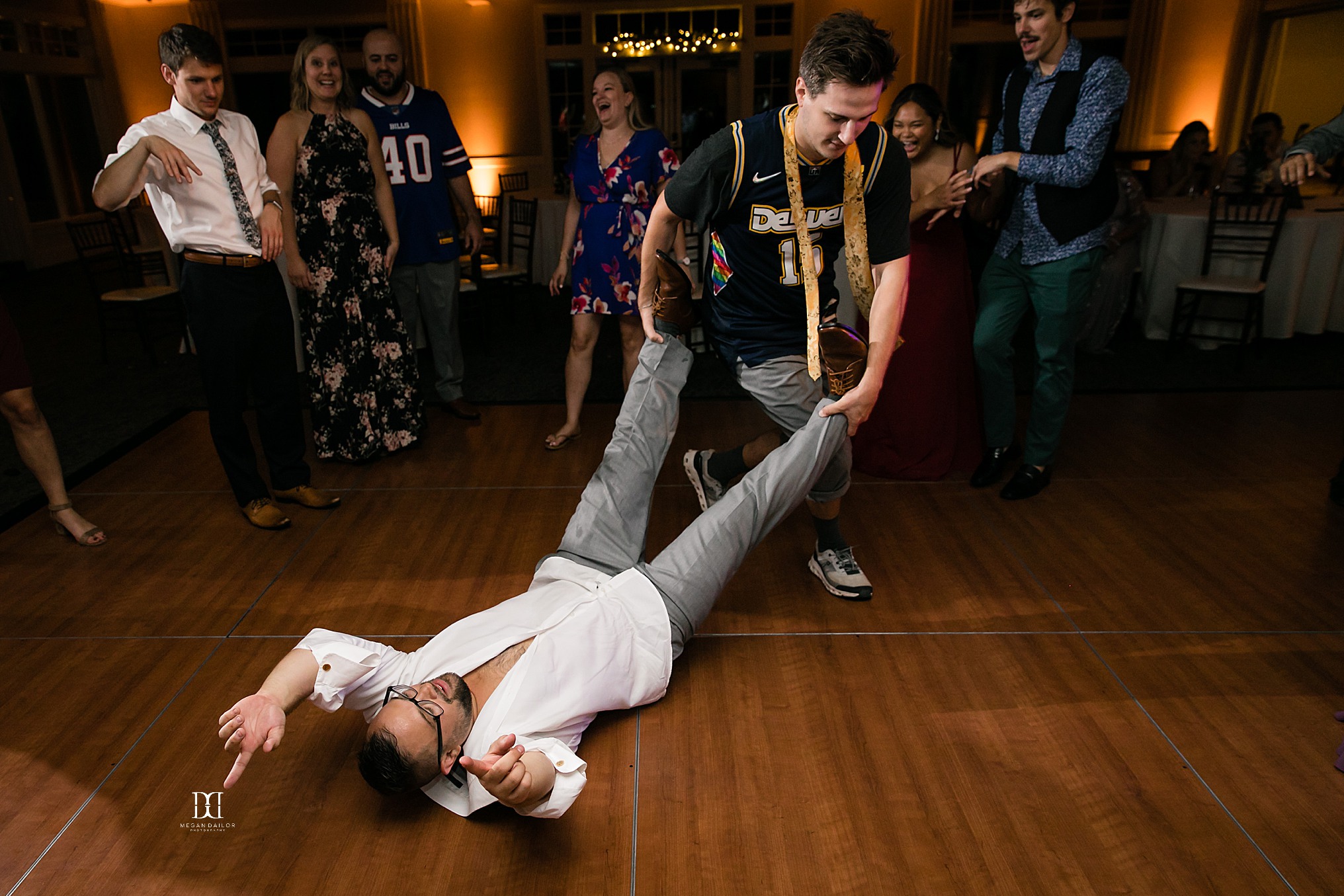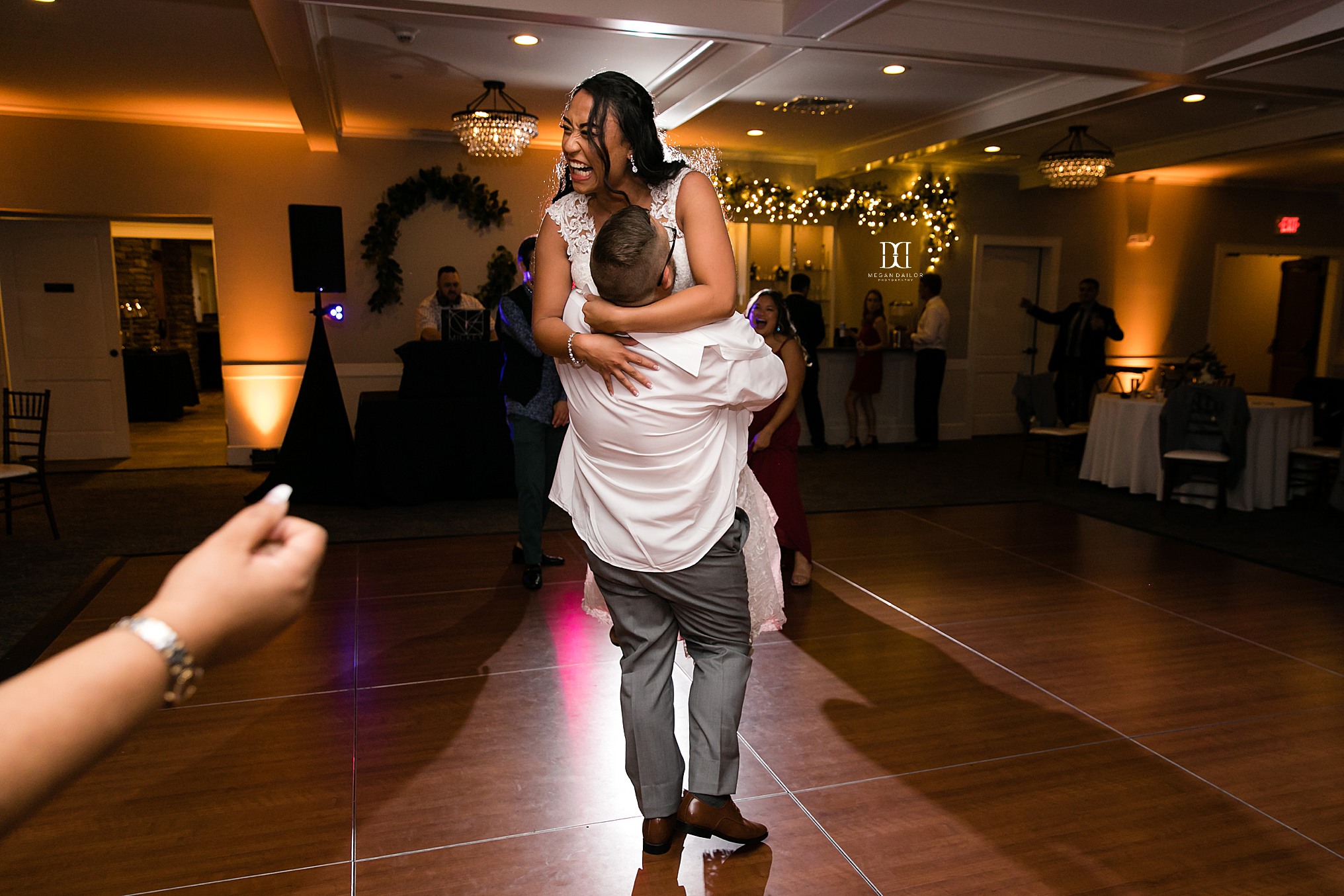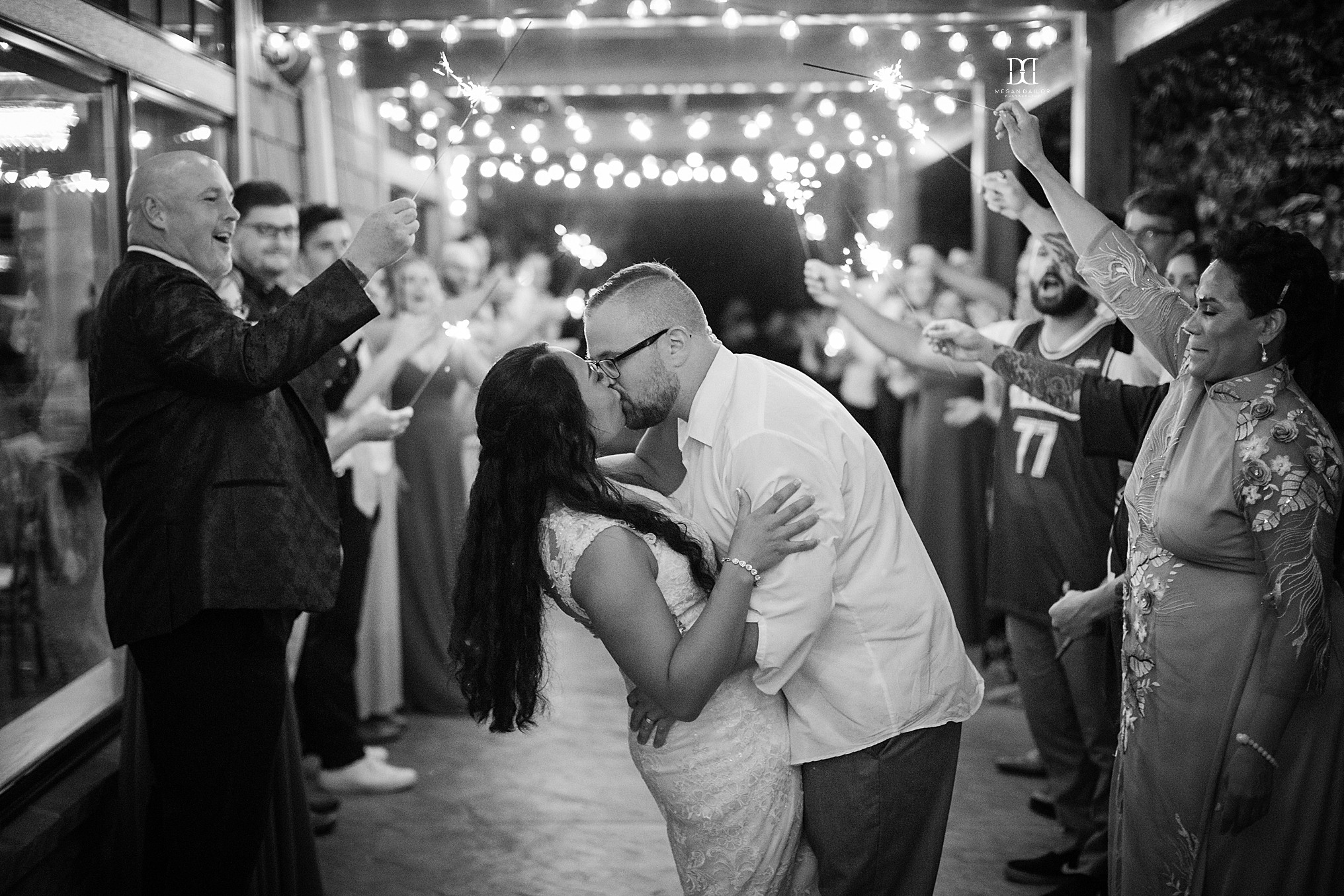 Congratulations Thuy and Erik, it has been incredible working with you! So happy you got your perfect day!