What a fantastic start to the official 2013 season! Laura and Steve are such a great couple... so sweet and happy and just really genuinely nice people. I was so happy they got such a lovely day (outdoor weddings in central NY in early May are a real gamble!) to celebrate their wedding!
Laura and her girls were busy with preparations when I arrived, but after a while a card from Steve was sent up and Laura took a quiet moment to herself. I love her expression, as well as the lace curtain reflected in the window.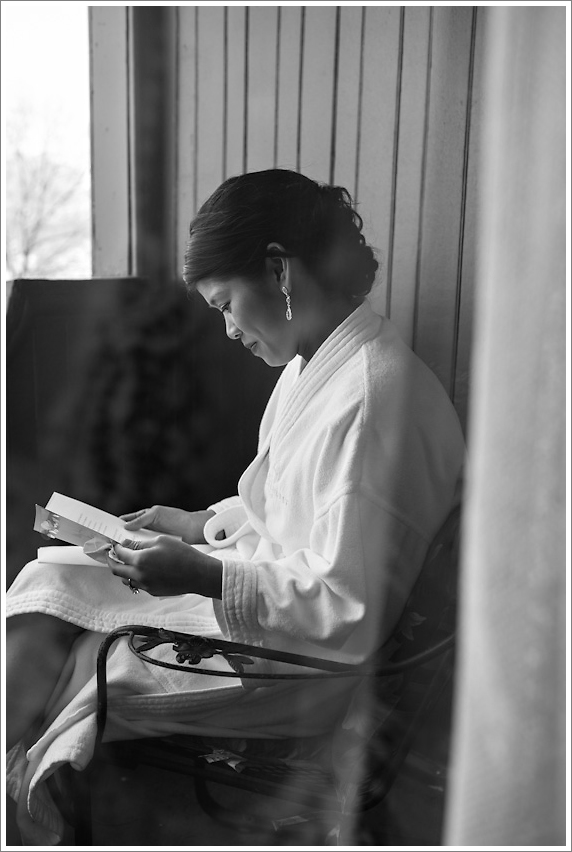 Laura had some really great details... the shoes were killer!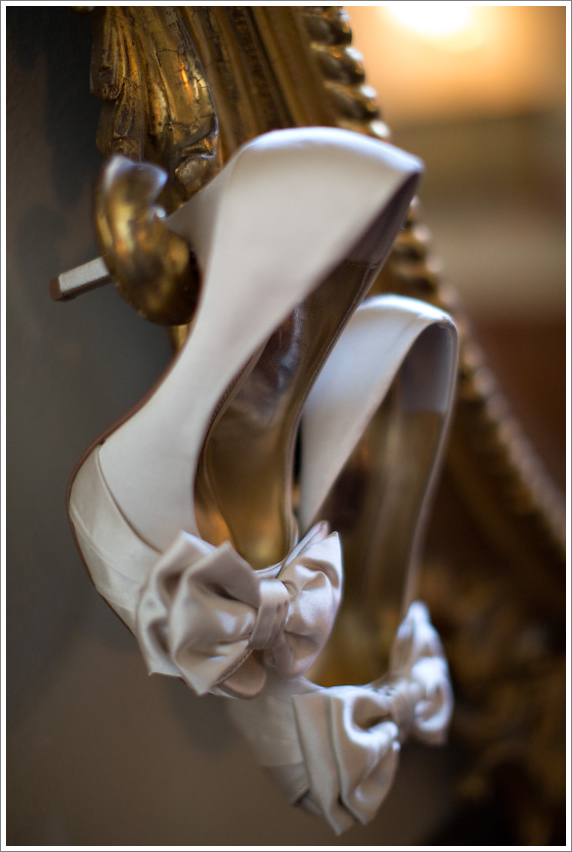 And I mean helloooooo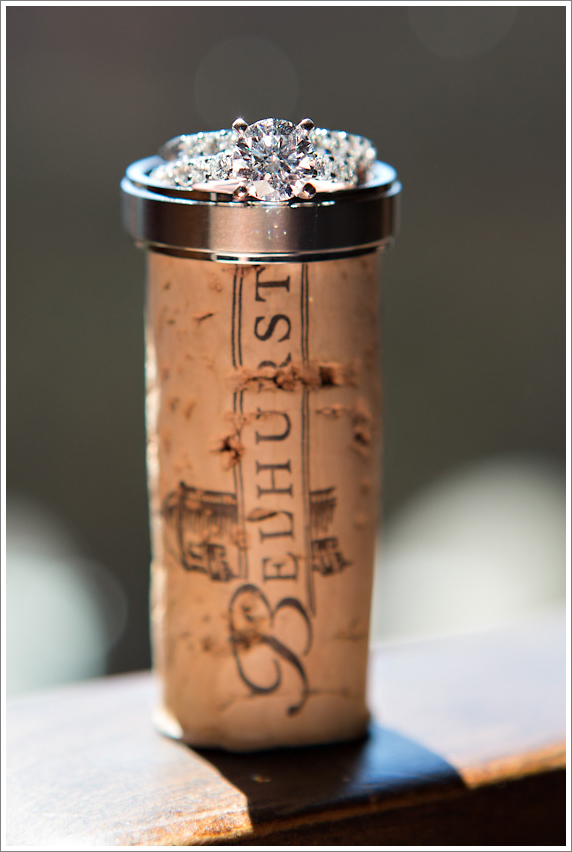 Laura's dress was stunning. I think that is my favorite neckline ever, it's just so pretty!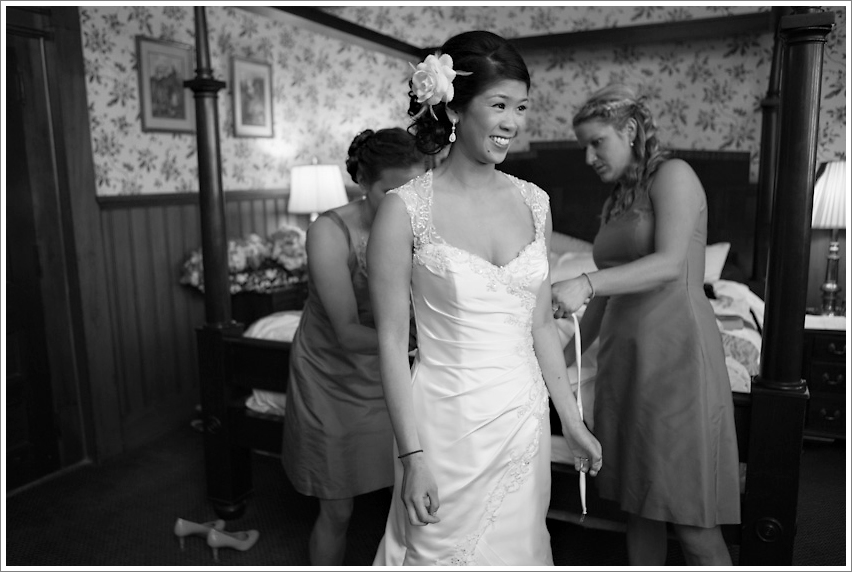 Laura and Steve opted to do a first look, they were ridiculously cute!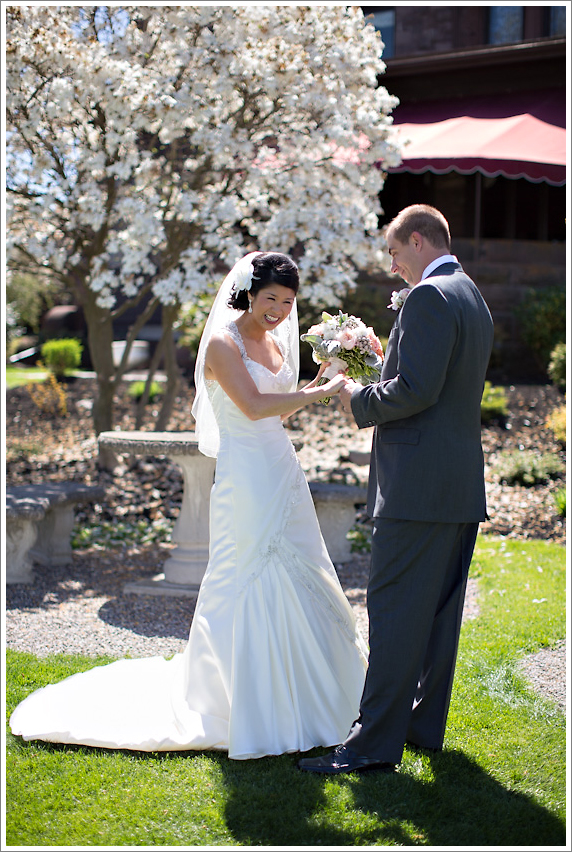 Before heading downstairs, Laura declared she would not be needing any tissues. Then this happened: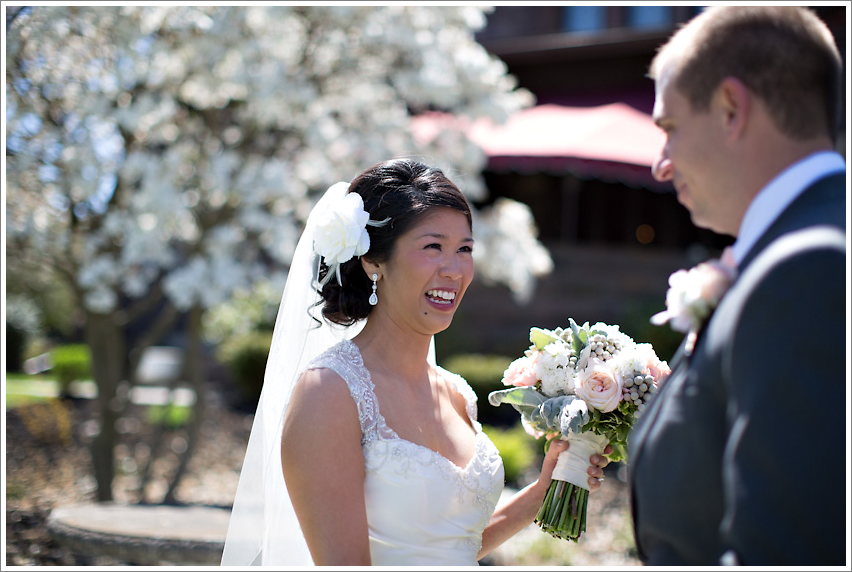 And of course she managed to not mess up her makeup one bit. Tell me your secrets!!! Ha ha.
Laura's beautiful flowers were by the talented Lisa at Flower Power Decor. When Laura and Steve were in town for meetings last April, they came right from a meeting with Lisa to meet with me, that made me cross my fingers AND toes hoping they'd book. Lisa is amazing!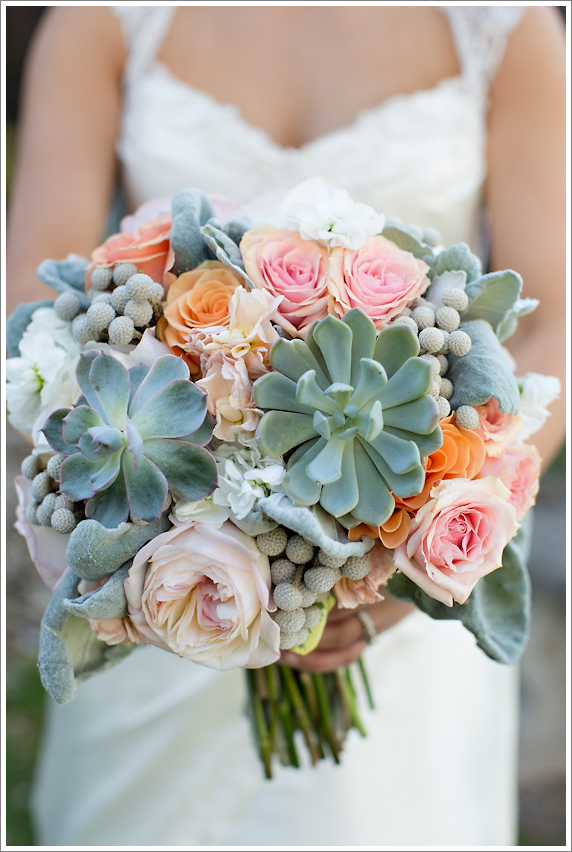 Models.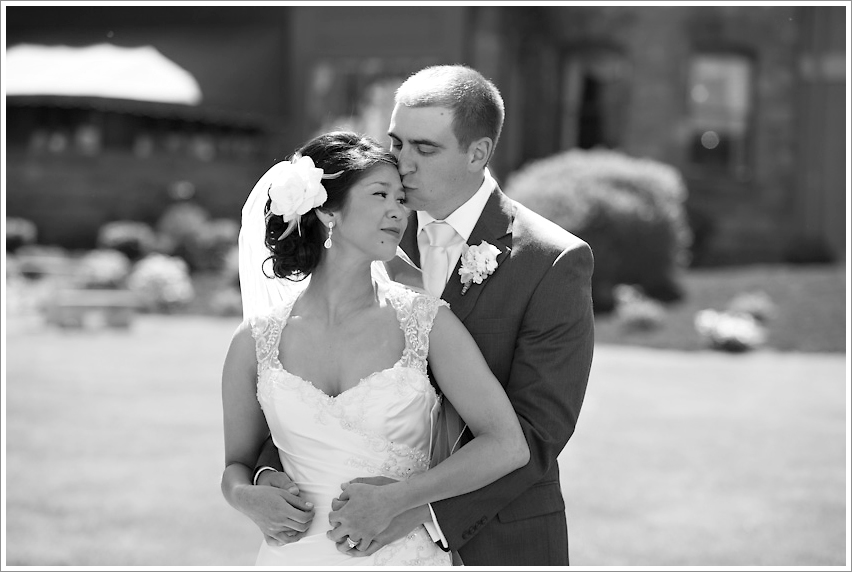 I LOVE this one so much.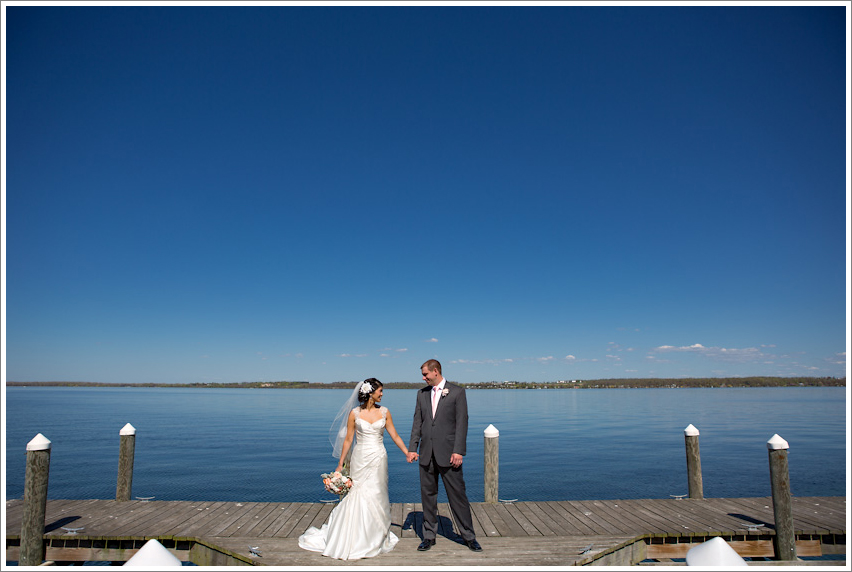 And these that we snuck out to get during sunset!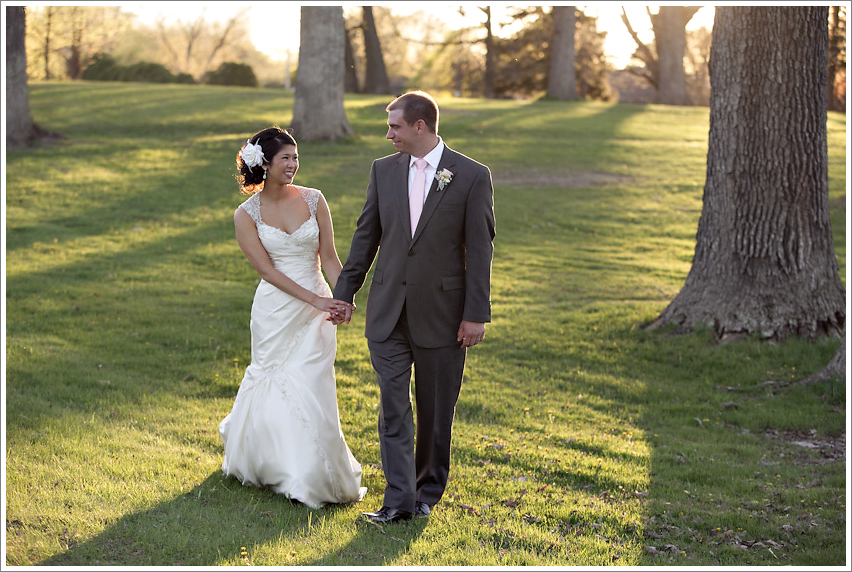 So beautiful!

The wedding party joined us for some fun pictures as well.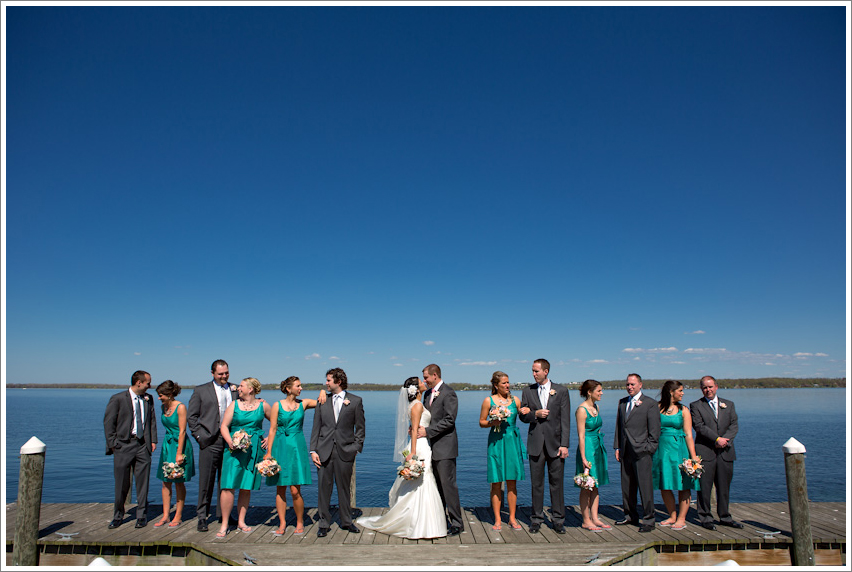 Hey guys, remember when you thought I wasn't actually taking pictures of you because the camera was pointed up? That's so I can get all that gorgeous sky in! 🙂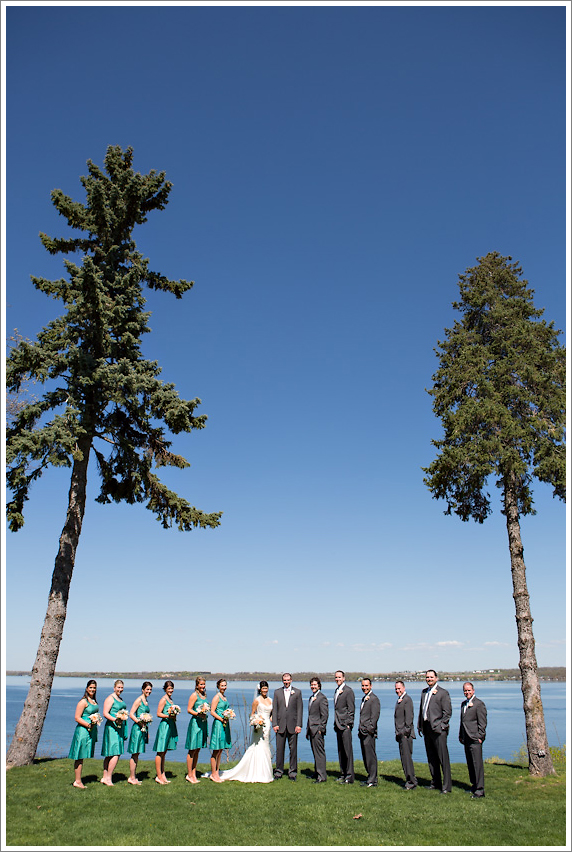 Ceremony time!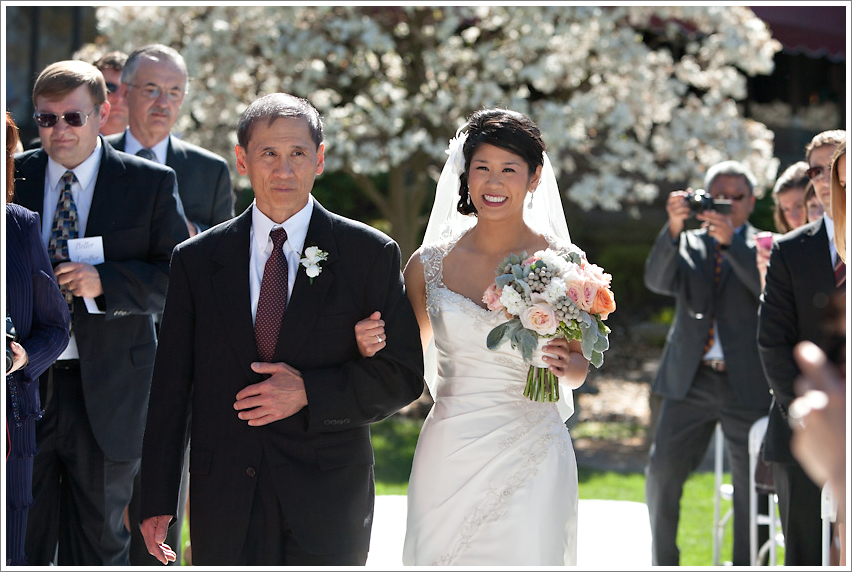 What a view.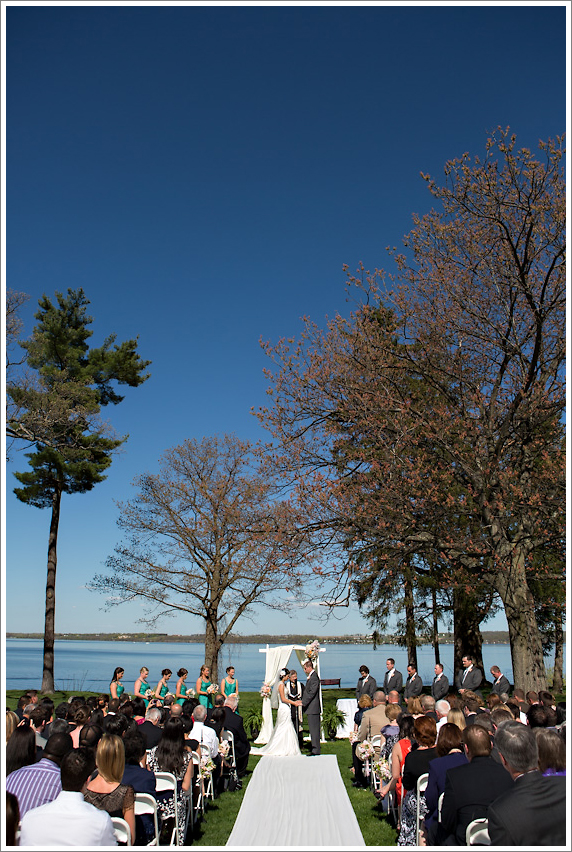 Laura made these cool wedding wands for guests to wave during the recessional. So cute!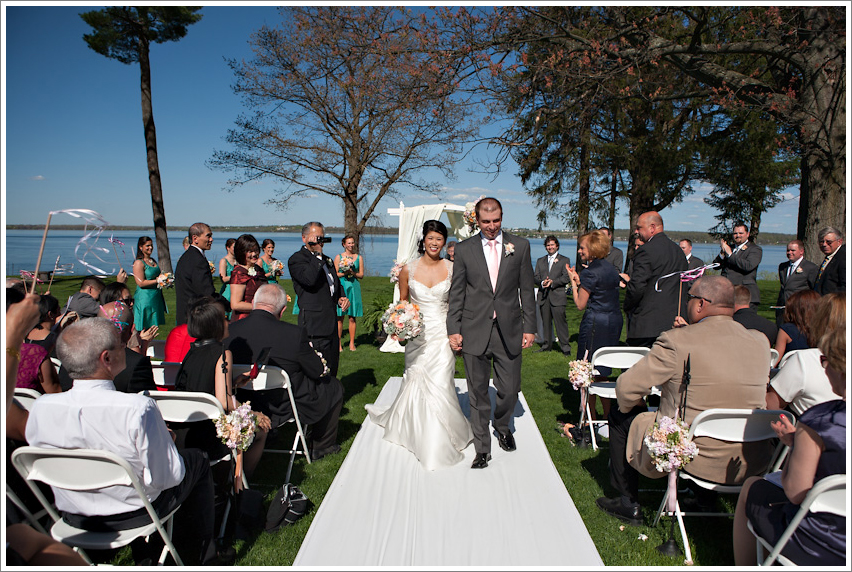 Excellent intros... Steve's a big sports fan so it was very fitting!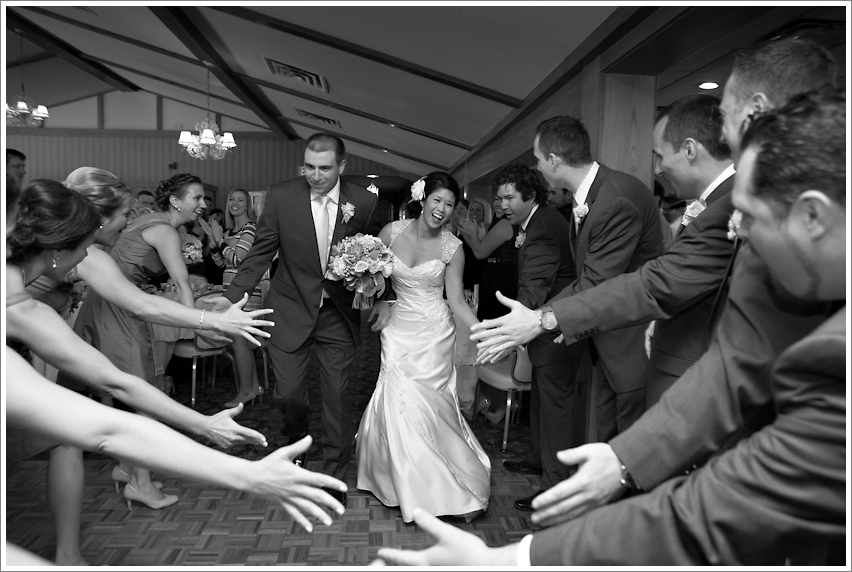 First dance sweetness.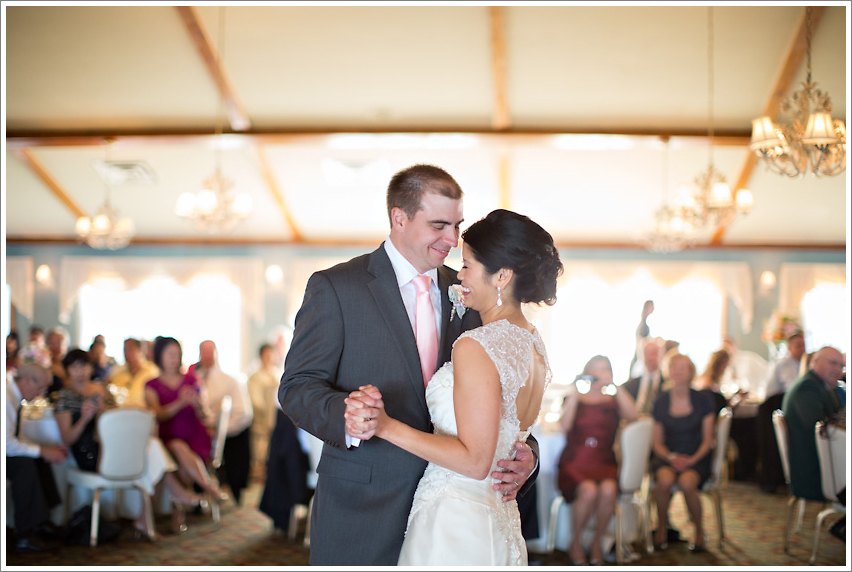 More tears, and more non-messing-up of makeup. Impressive!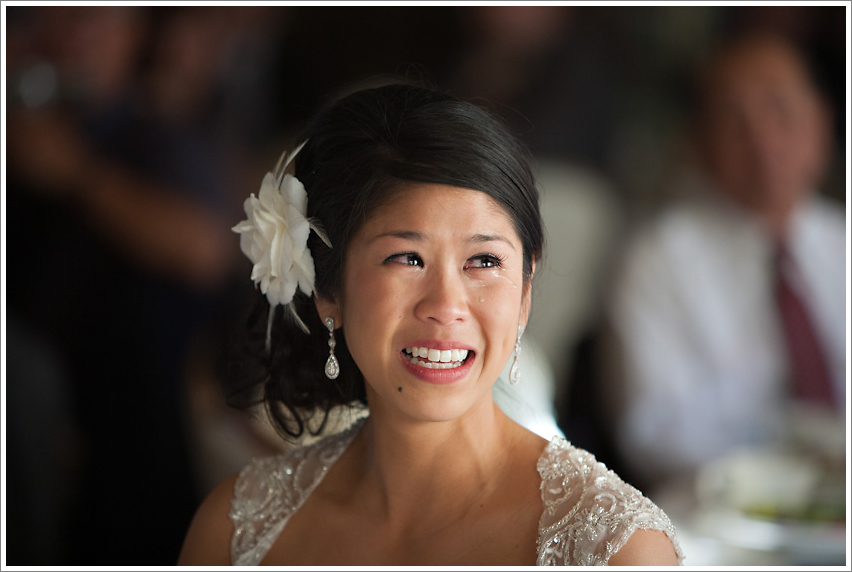 Party time... I love Laura's earrings, you can tell she's really breaking it down!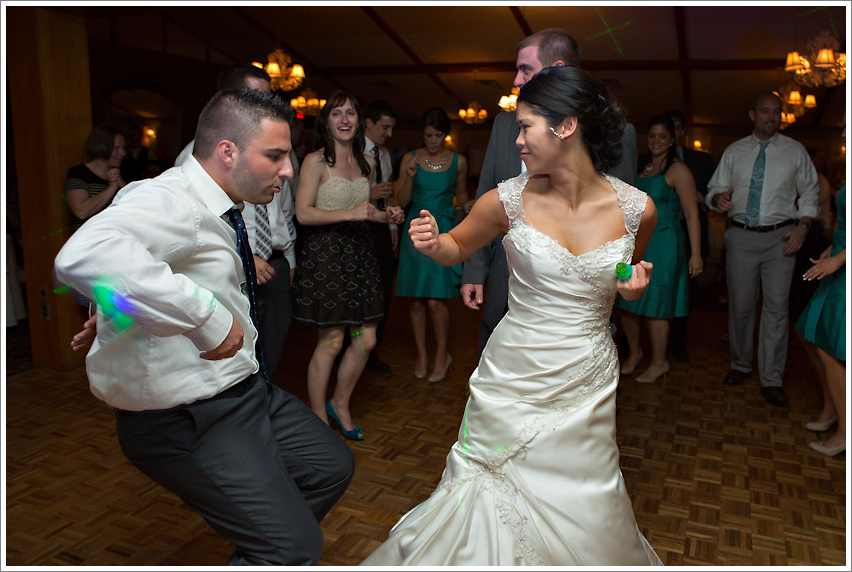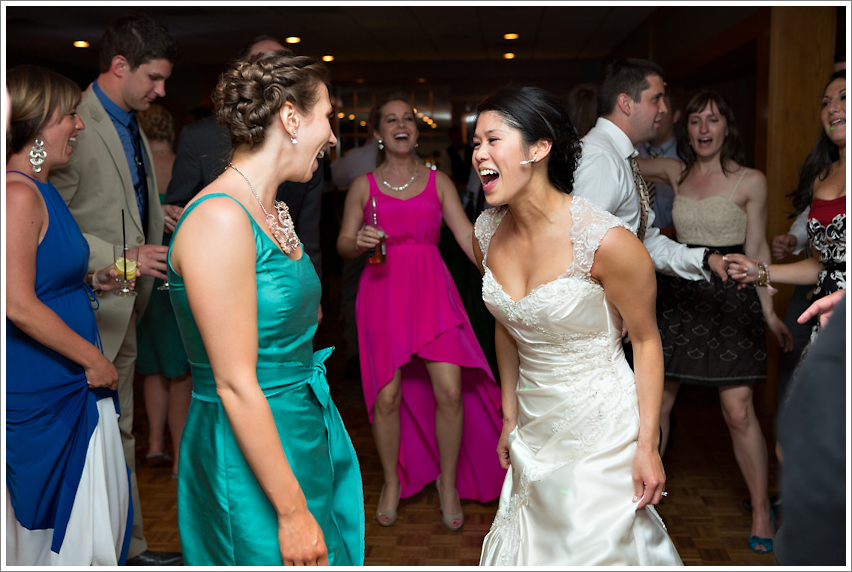 Wedding MVP was a tough choice. Laura's bridesmaid had some pretty rad moves out there: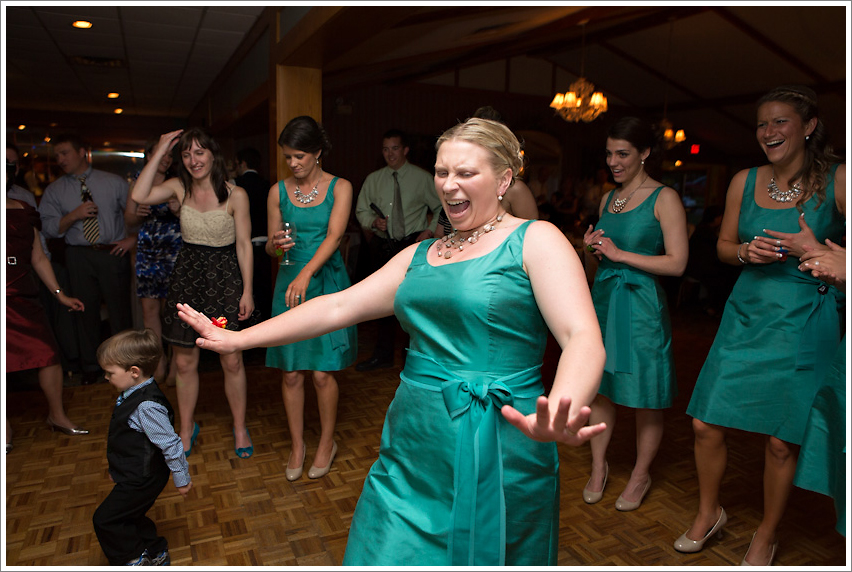 But in the end, I have to give it to Steve because he busted out my favorite guy dance move, which can be seen below. I think it's the funniest!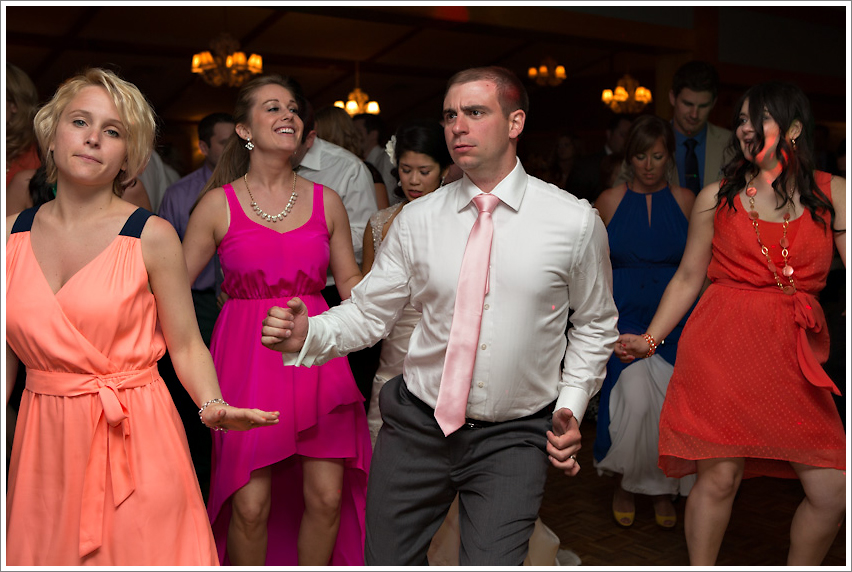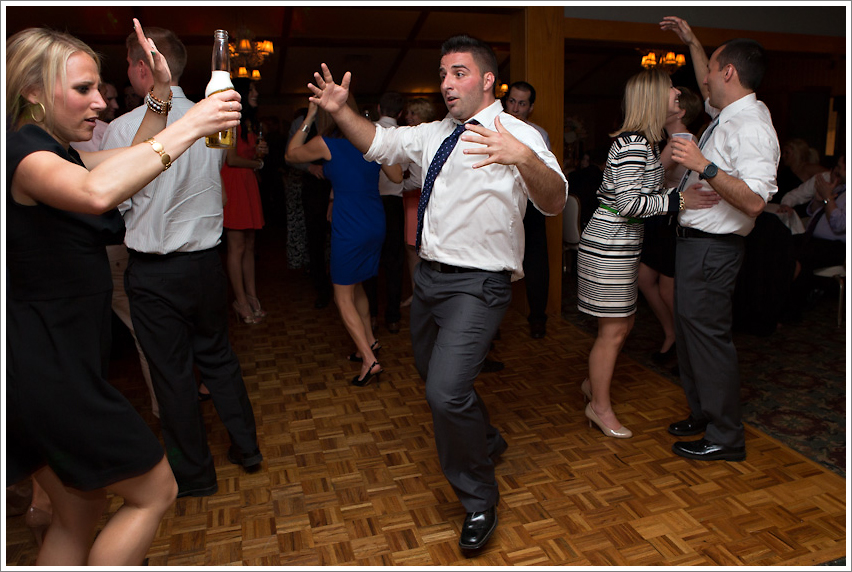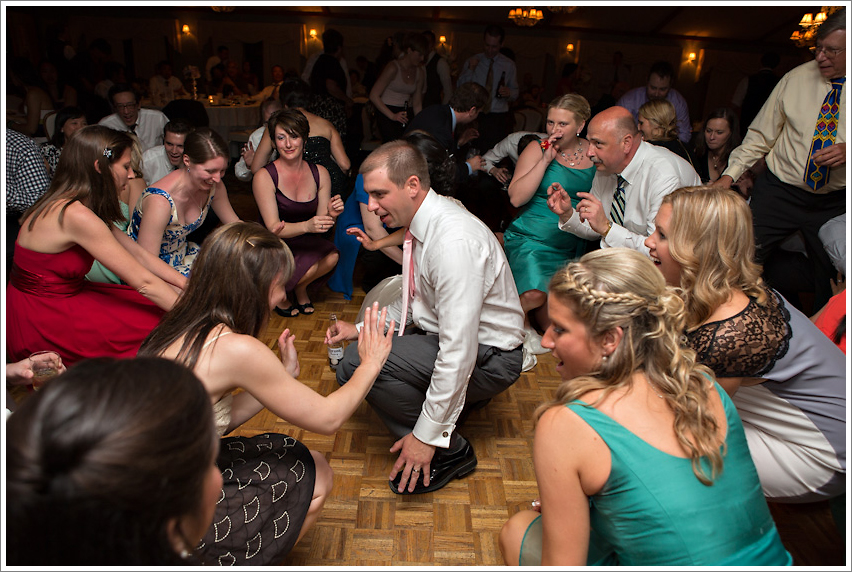 Congratulations you two, it was so much fun to spend the day with you! Thank you for having me, and have a fantastic time in Hawaii!!!