Erica and Pete are such a sweet couple! We had a wonderful engagement over the winter and they are so great together! They kind of met via facebook: Pete had his eye on Erica and friended her, and for the first date asked her to his fraternity formal. She was nervous about going to the event with someone she'd never met, but clearly it worked out!
Erica was so calm the morning of the wedding. Love her happy expression contrasted with her sister's, lol! There was a lot of lacing up the back of the wedding dress, I'd be daunted too!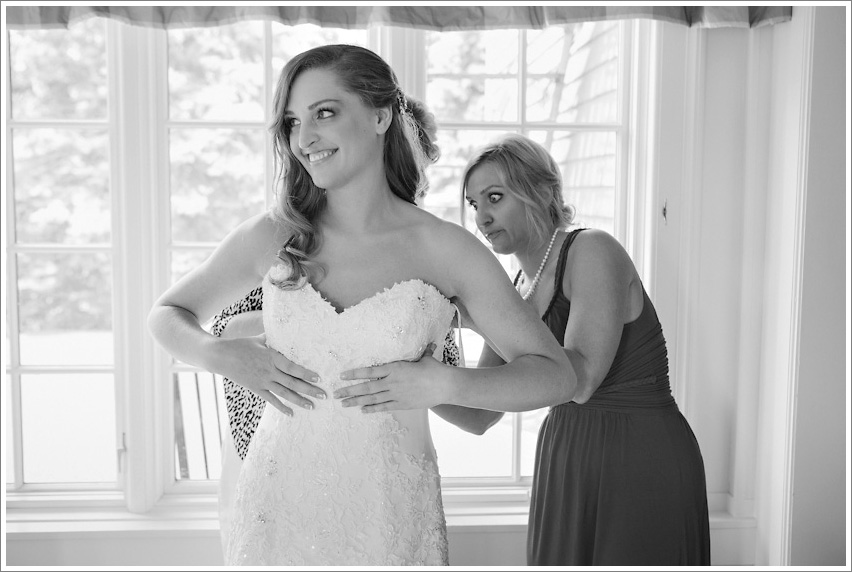 Erica made an absolutely stunning bride. I did zero photoshop enhancement of her eyes. Incredible!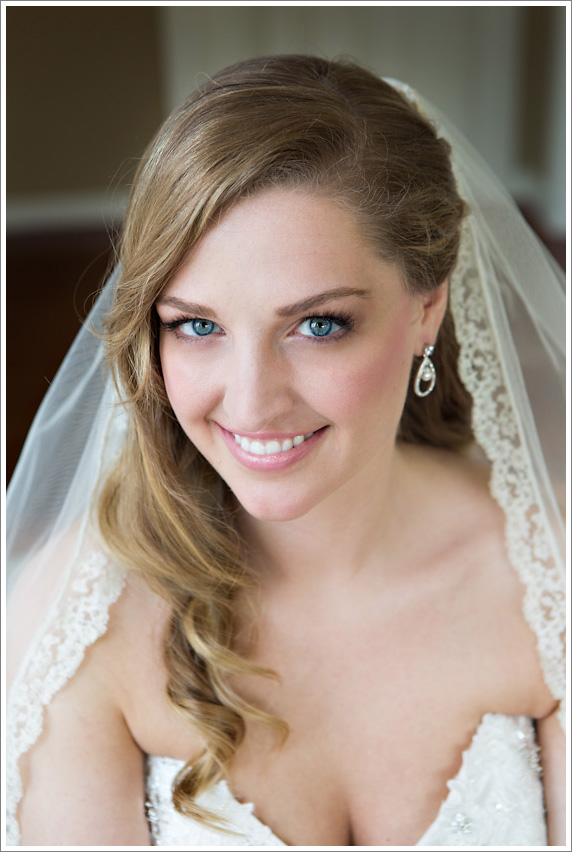 We did a first look across from the Sherwood Inn in Skaneateles.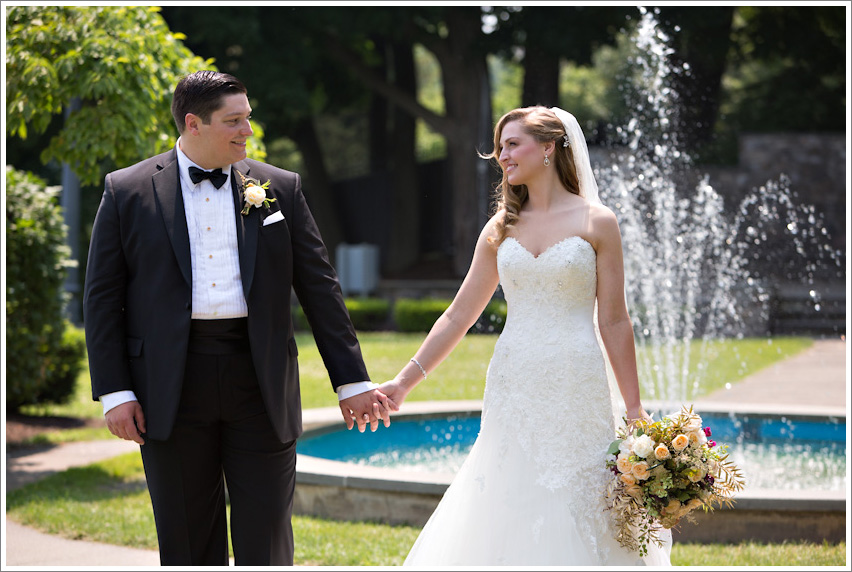 So cute.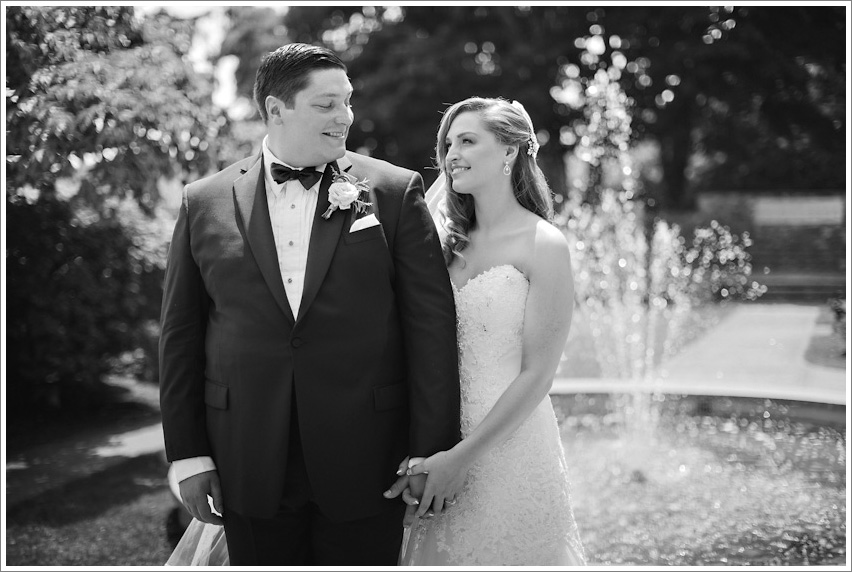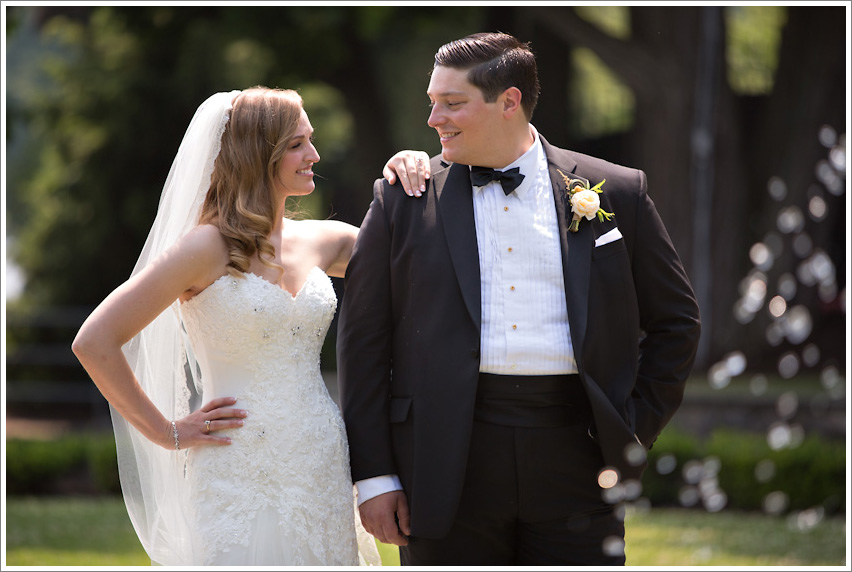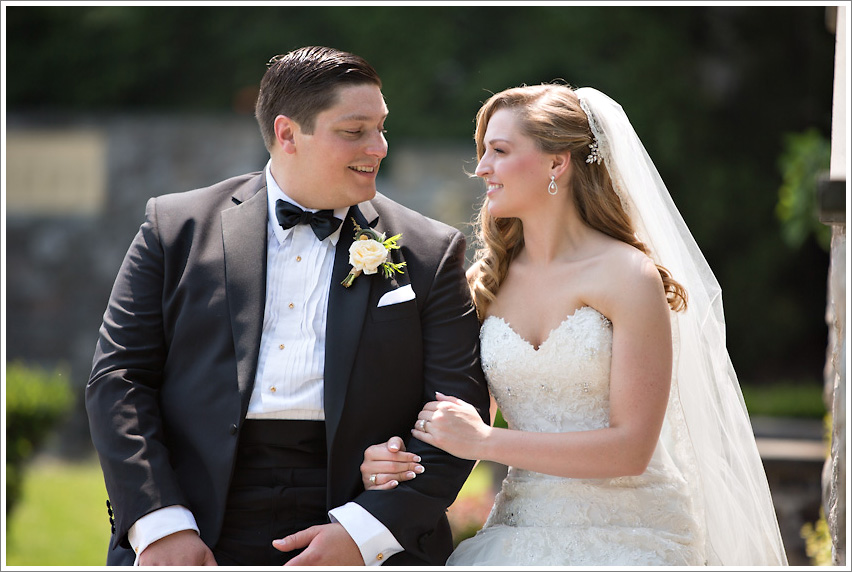 Love this one!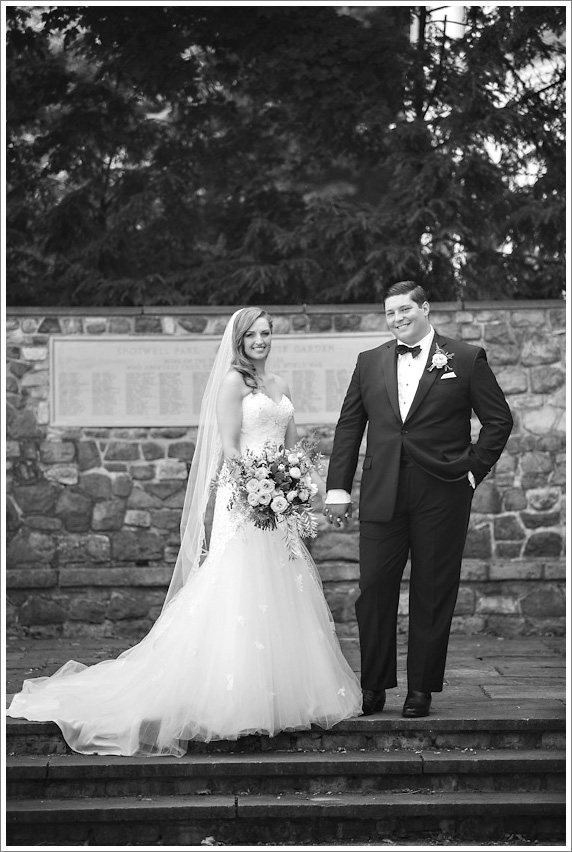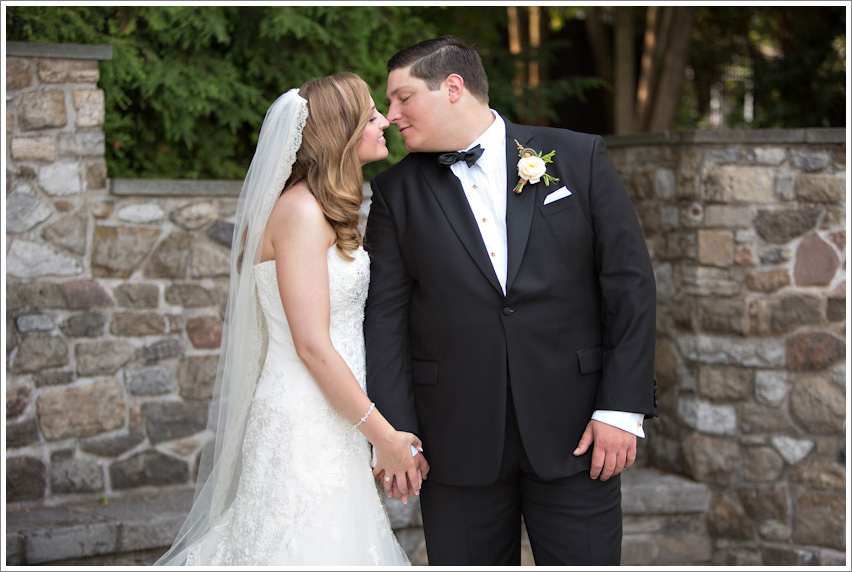 Fun bridal party!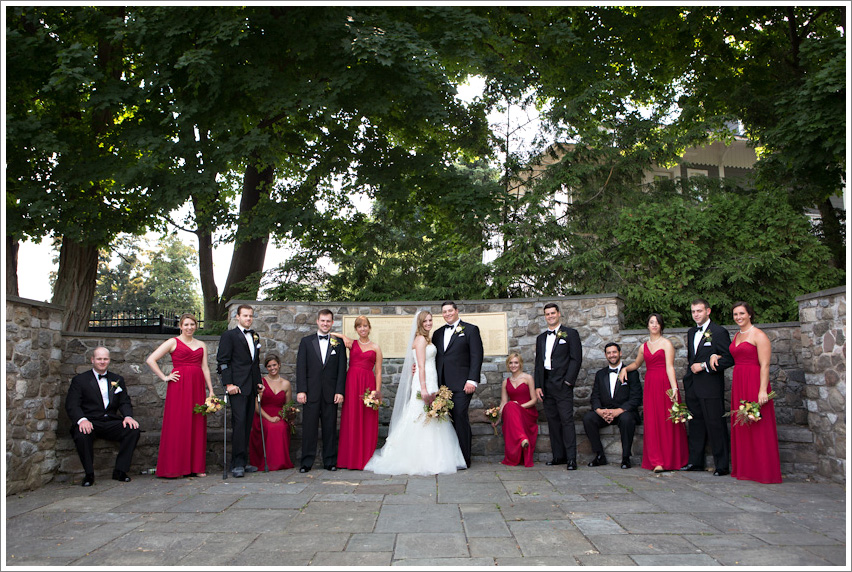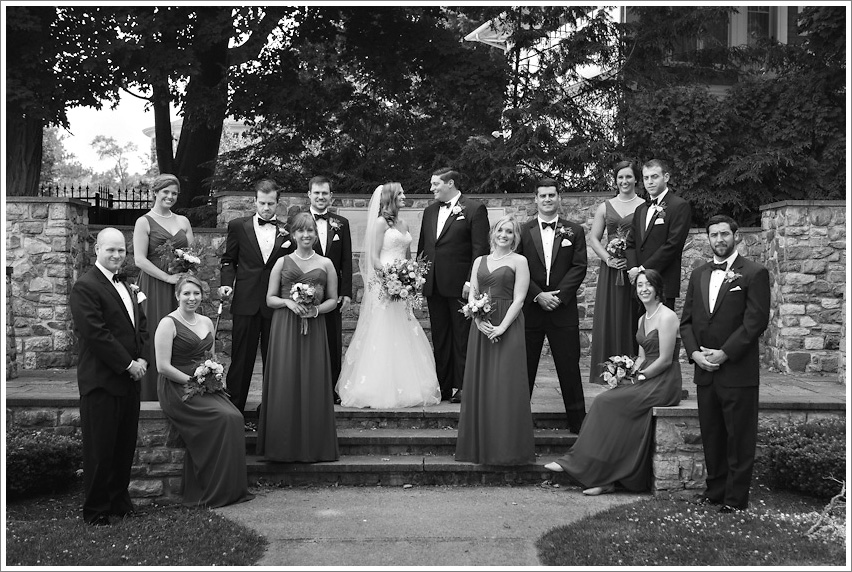 Did a bit of touching up before the ceremony. I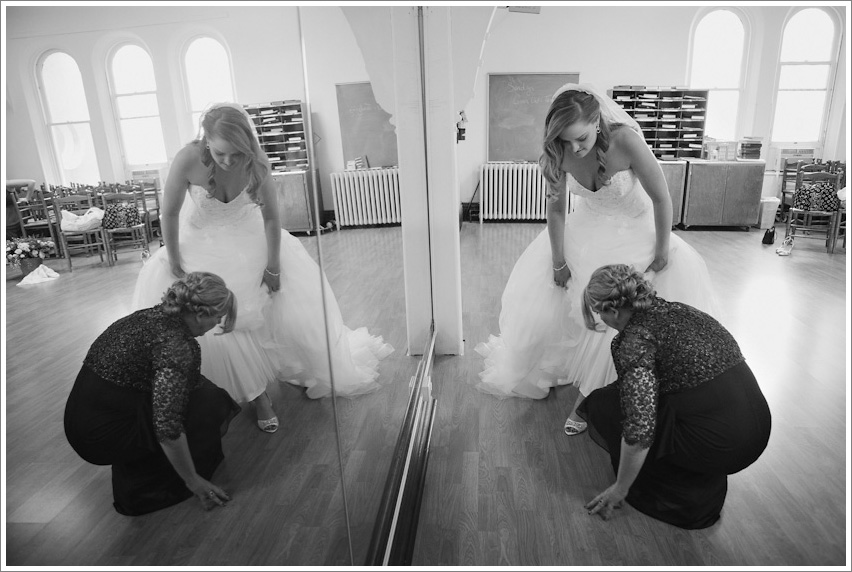 Beautiful (and air conditioned!) church!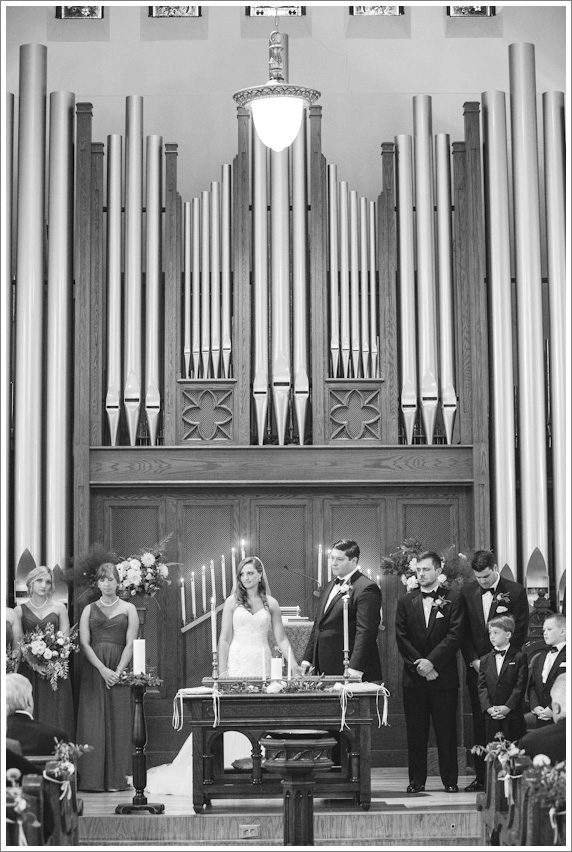 Lots of laughs during the wedding ceremony... I just love that!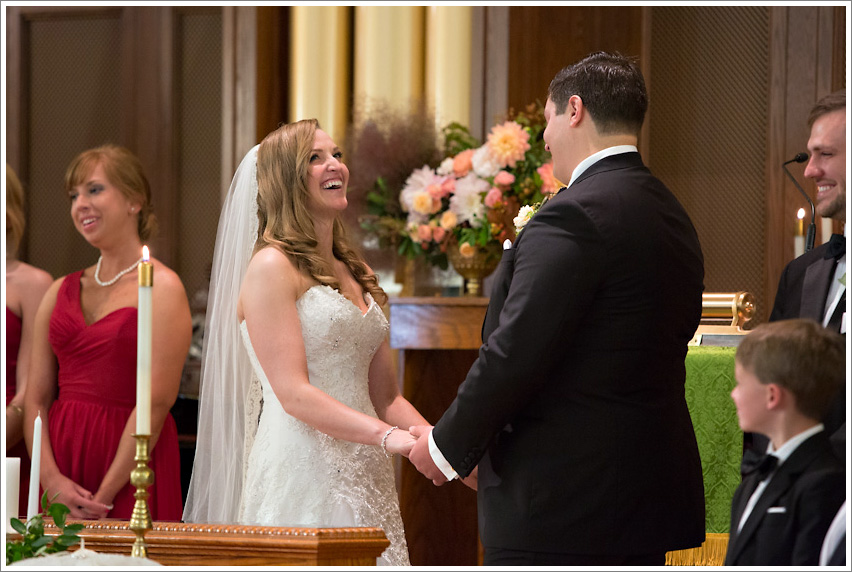 See? I love when there is some humor mixed in. It is of course a very serious ceremony, but it should also be fun! Well done guys 🙂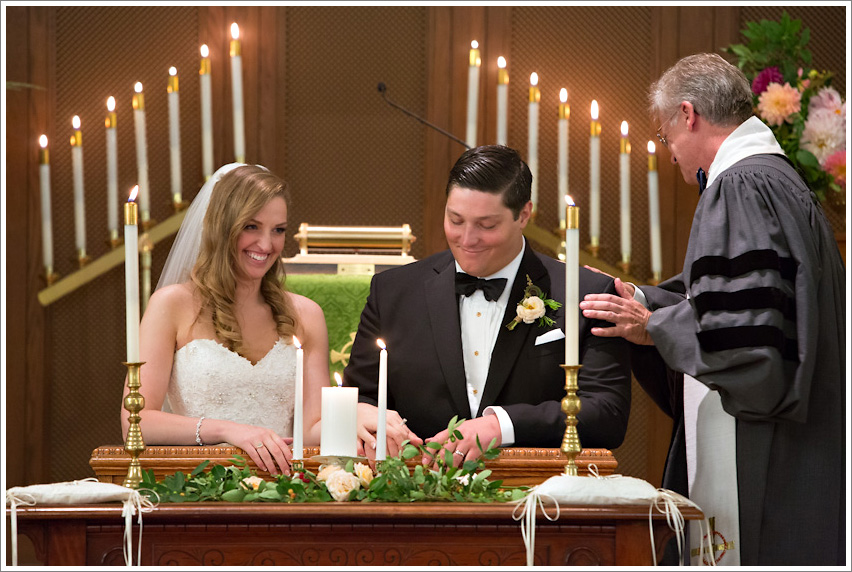 I thought the candles gave such a pretty warmth to the altar.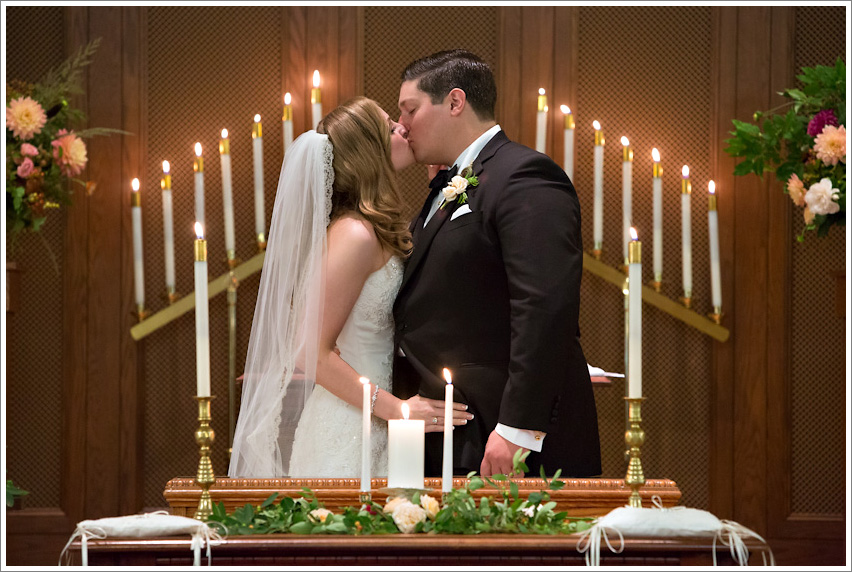 Woo hoo!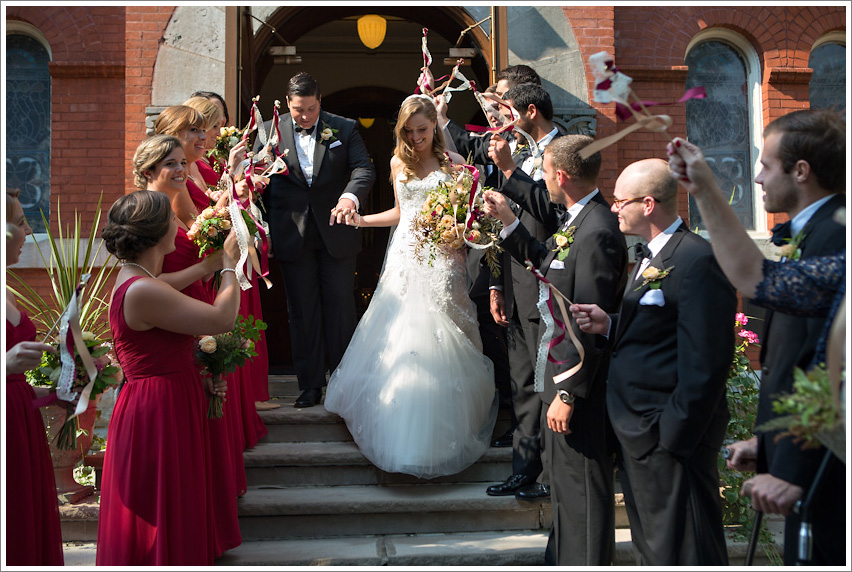 We ran across the street quickly after their exit, found some gorgeous light.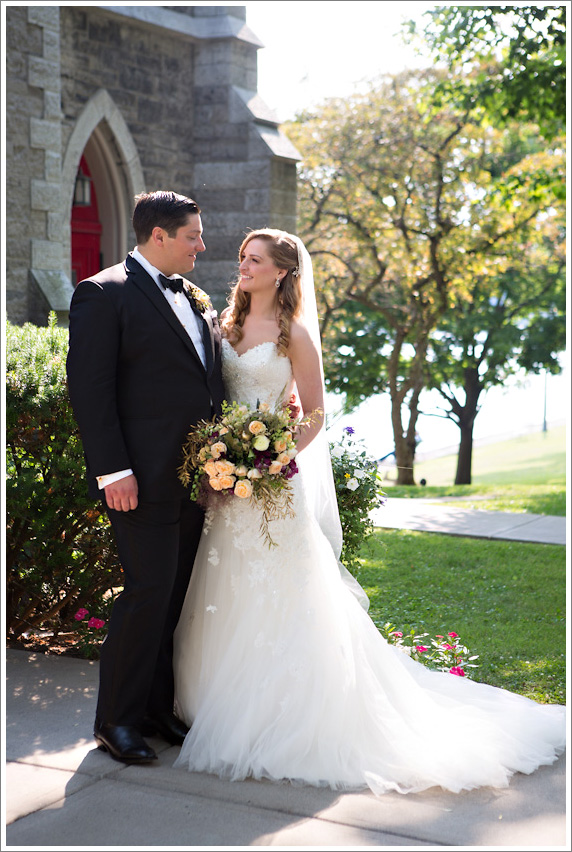 The Sherwood looked absolutely beautiful. Chris Hessney of The Greenery came down from Vermont to do these gorgeous flowers! The bouquets and centerpieces were equally lovely.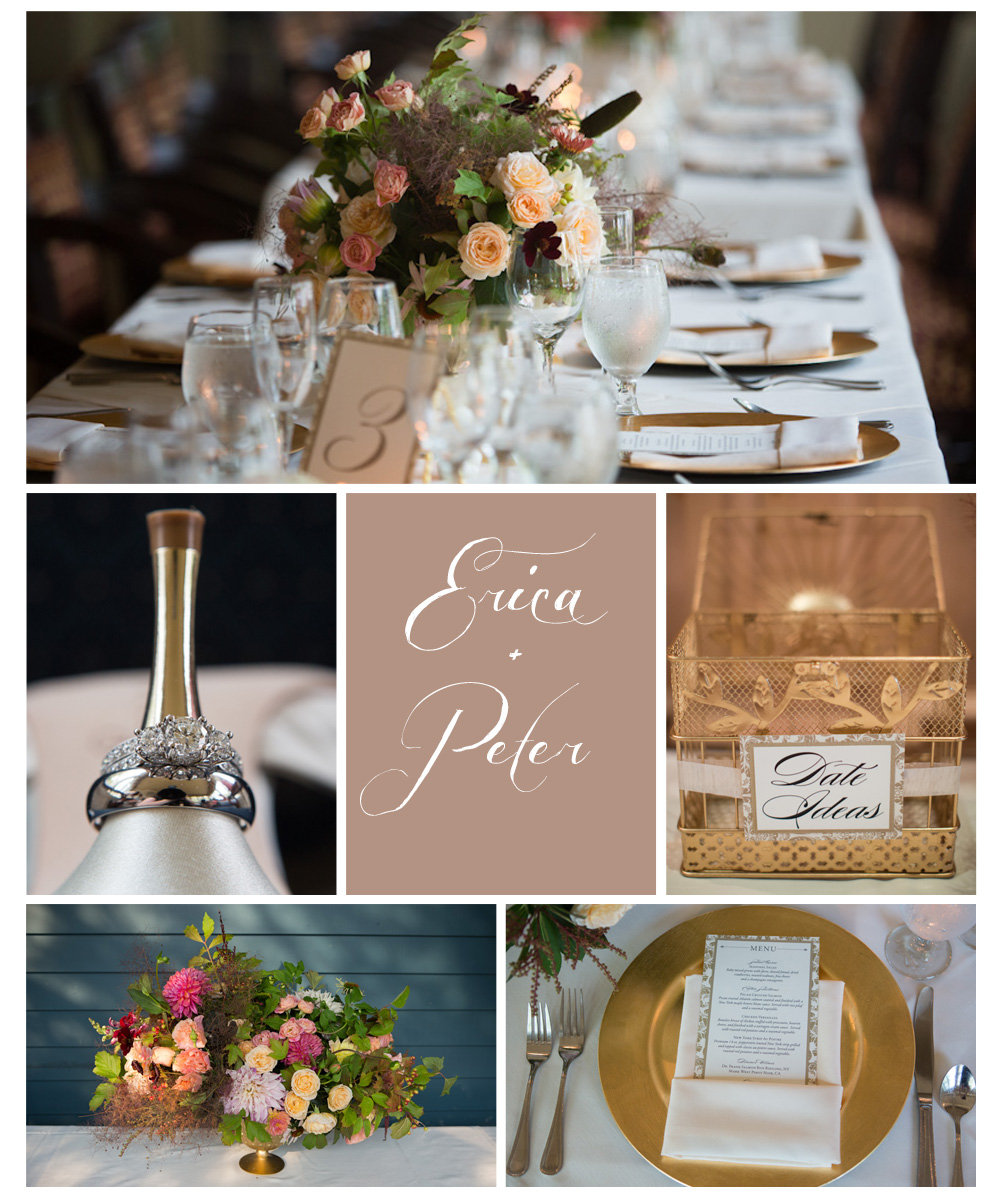 Ormond Entertainment crafted a fantastic party, everyone was having a great time!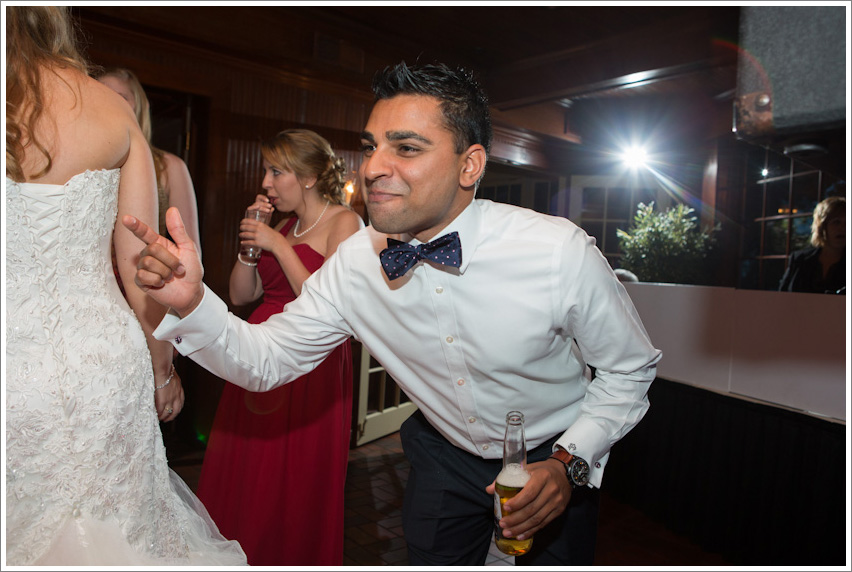 Sprinkler lessons... it is important that the youth know about these traditional wedding dances ha ha.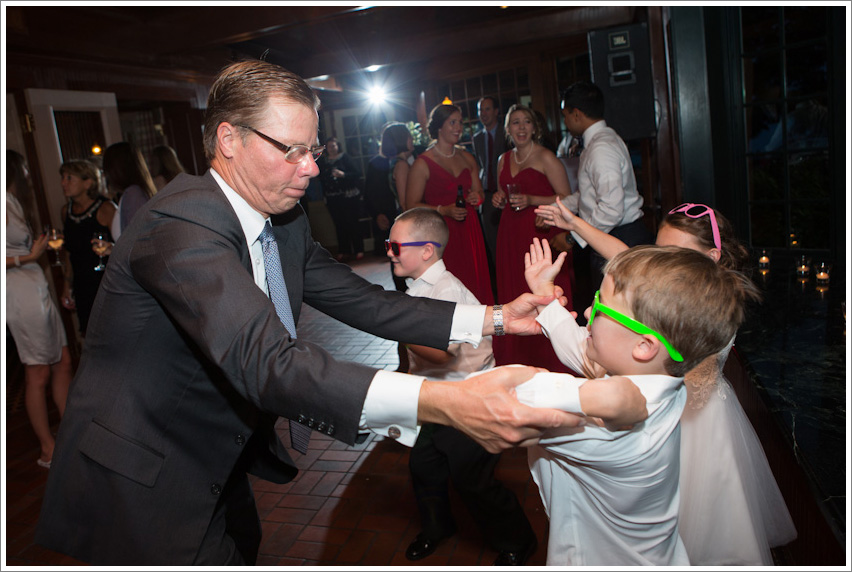 A little floor slide never hurt anyone. (Except for probably everyone over the age of 12's knees)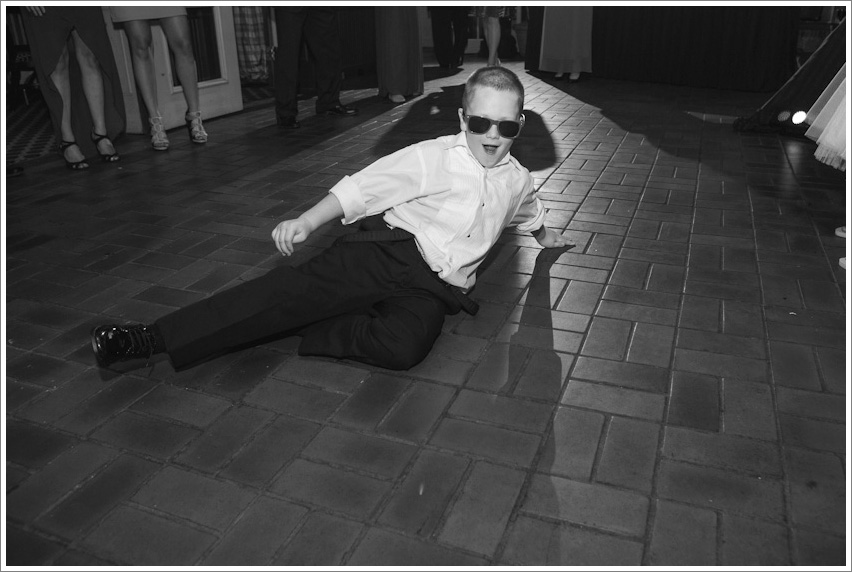 MVP was a very very easy choice... the garter toss seemed like it was going to be pretty standard but as soon as Pete threw it this guy came majestically leaping across the scene looking like the Michael Jordan silhouette. I mean look at that form! And the height! Incredible. Plus I love that Pete looks like he's giving some major speech, and you can see the garter just to the right of Pete's ear. God I love this shot!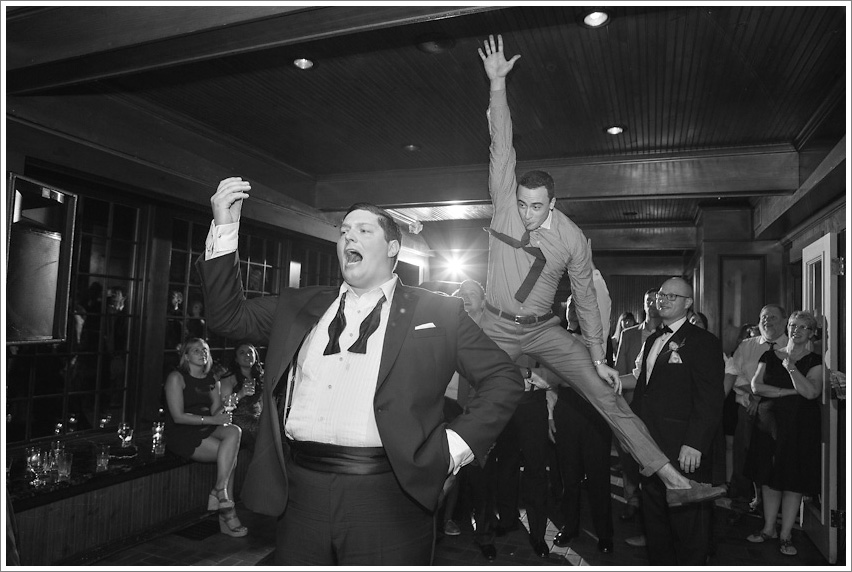 Three sisters dancing with Grandma! Love it! Bust a move 🙂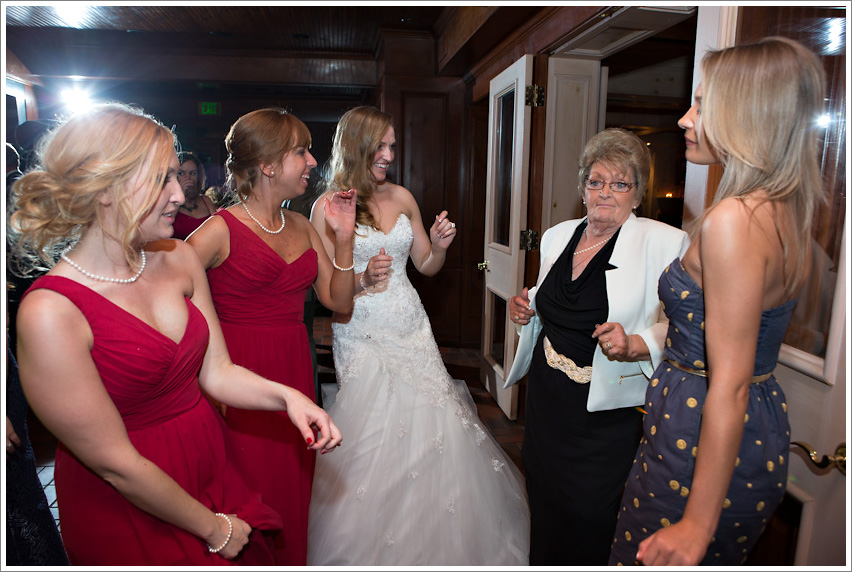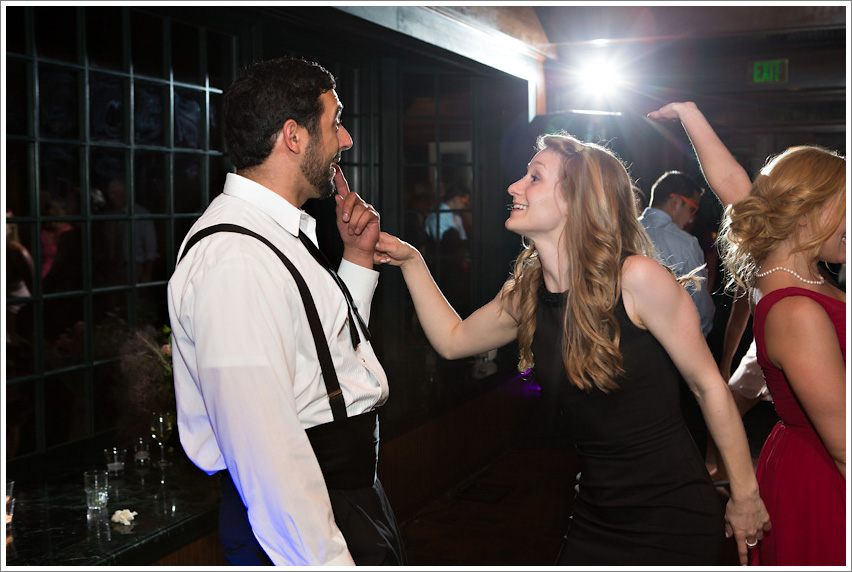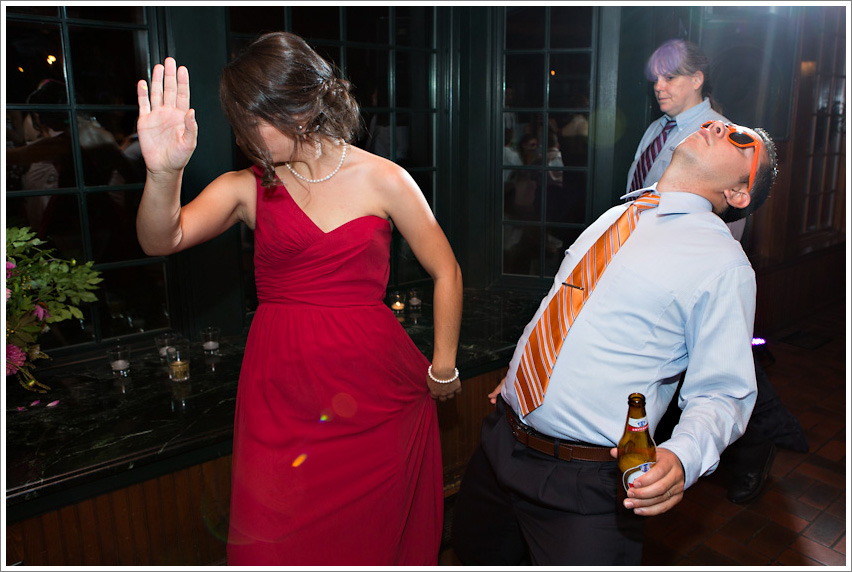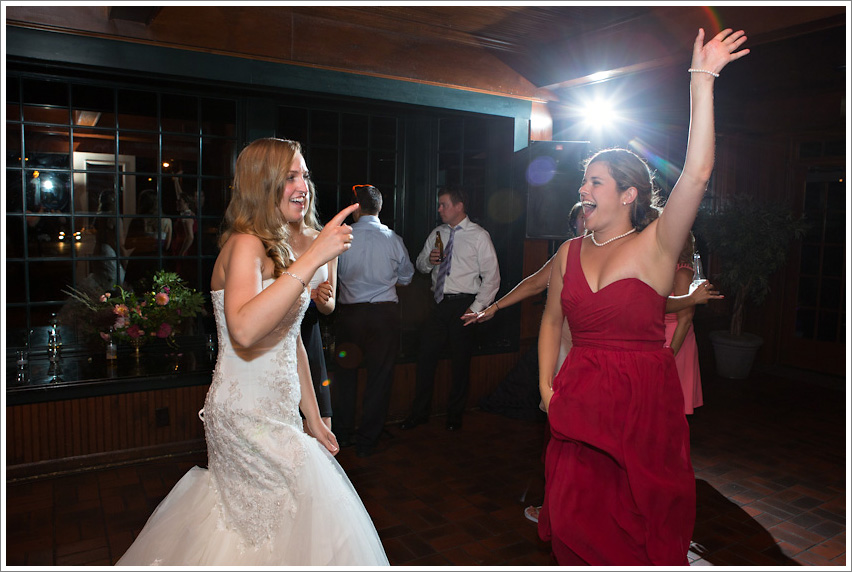 Every wedding can use a Piano Man singalong circle.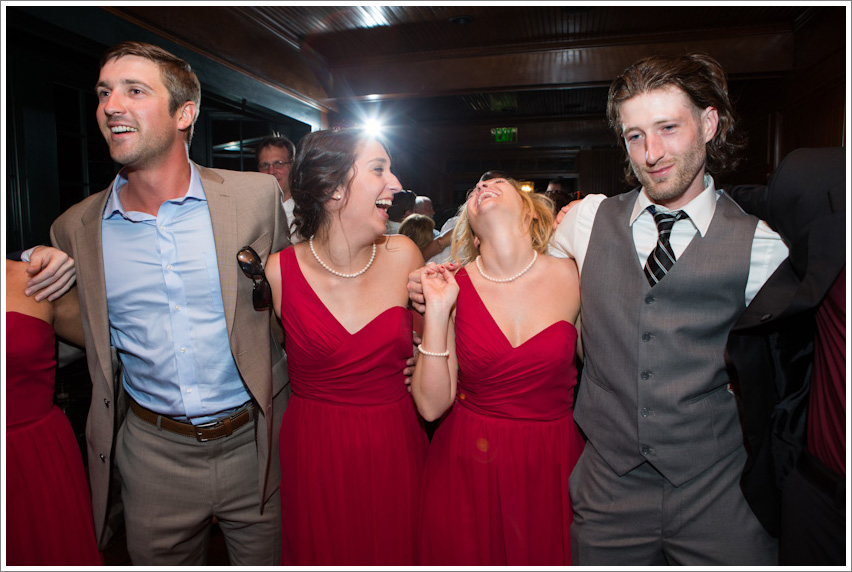 Thank you so much for letting me be part of your day Erica and Pete, it was a great one!!