I am always so excited for my weddings- especially the ones that have been a long time in the making- and sad when they're over! Jess and Mike's wedding has been on my radar for over a year now, and I have been waiting semi-patiently for the day to come! We got to meet twice before the wedding and I was struck by how sweet and thoughtful these two are. (For example, our final meeting was at the beginning of September and I mentioned that I was doing a triathlon the next weekend... sure enough, I get a good luck email from Jess the morning of the tri! How thoughtful is that?!) They're just perfect for each other!
When I arrived at Jess's parents' house, Jess seemed so calm amongst all the hustle and bustle. I love this moment!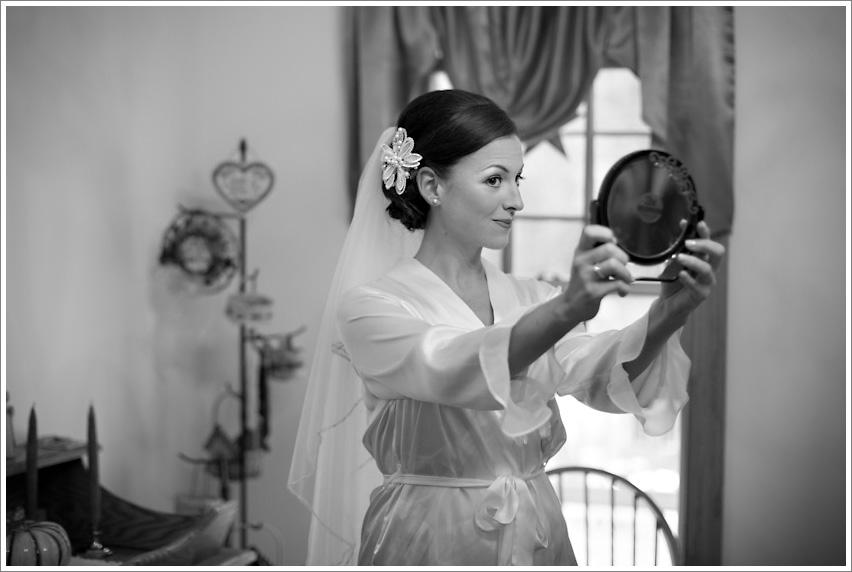 The girls were troopers, gingerly walking across the wet grass for some shots at the house. I love their colors combined with the just-barely-changing foliage... so lush!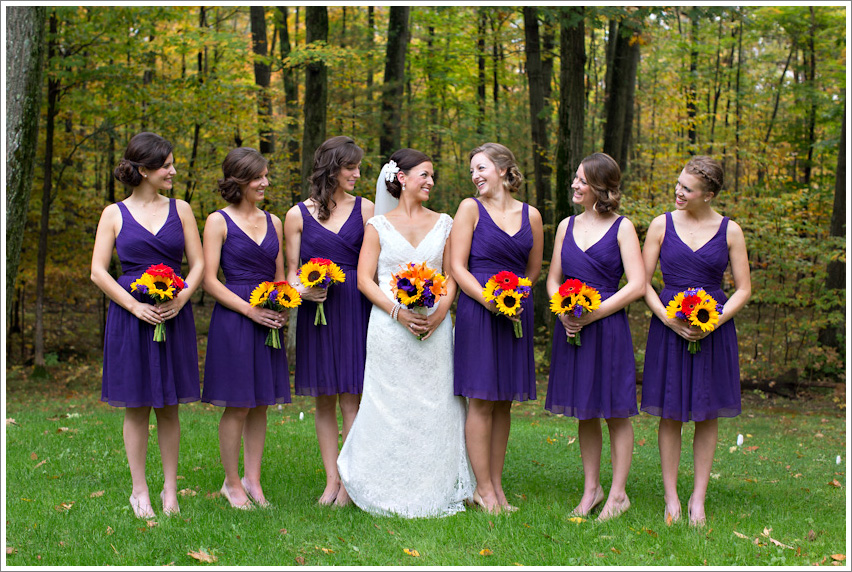 My good friend, Tressa, came to shoot with me and captured this awesome shot of Mike reading a journal Jess had written for him. As soon as I saw it I was like "THIS MUST BE BLACK AND WHITE!" I love the dramatic light in some of the rooms at Fontainebleau.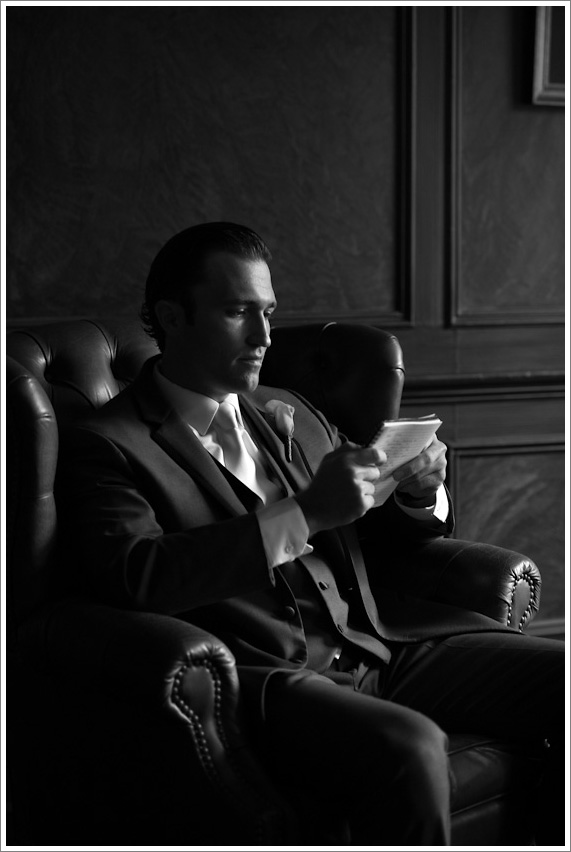 Another fun shot she did with the guys.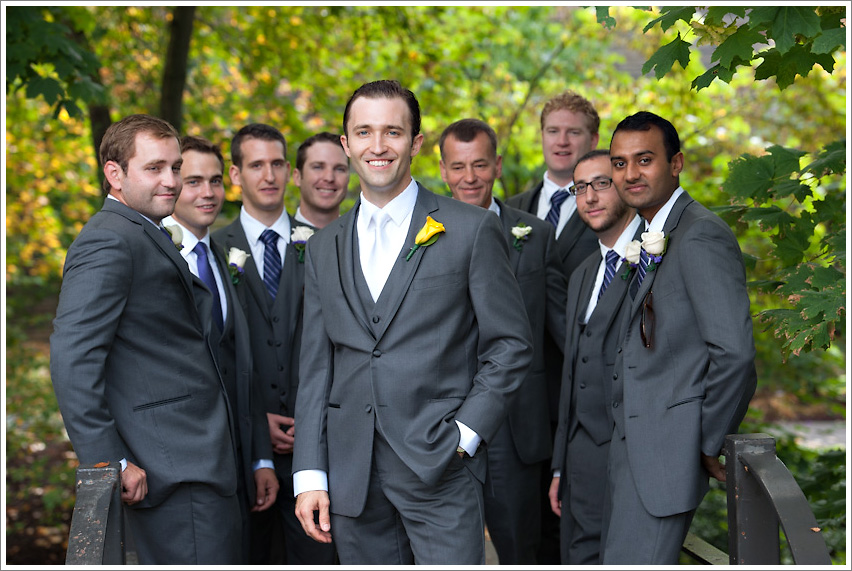 I love Mike's expression as Jess came down the aisle at Sage Chapel!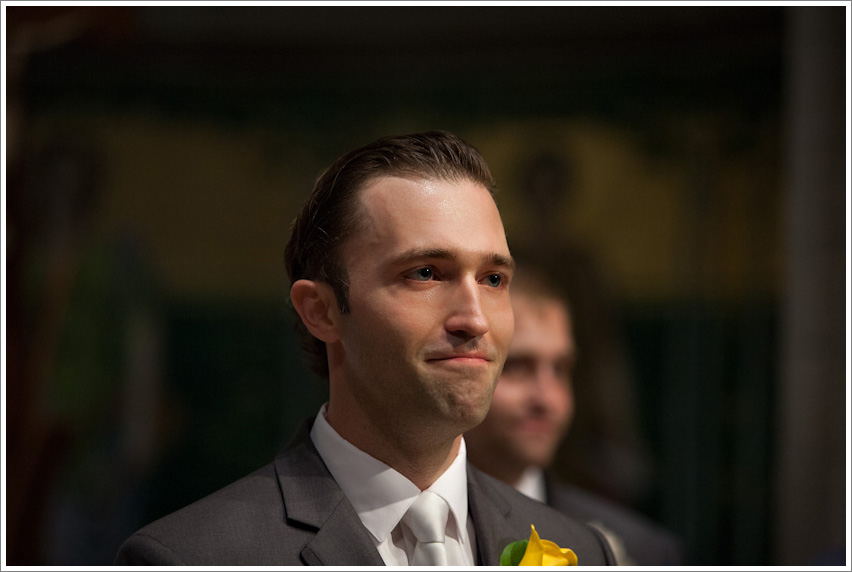 That look! <3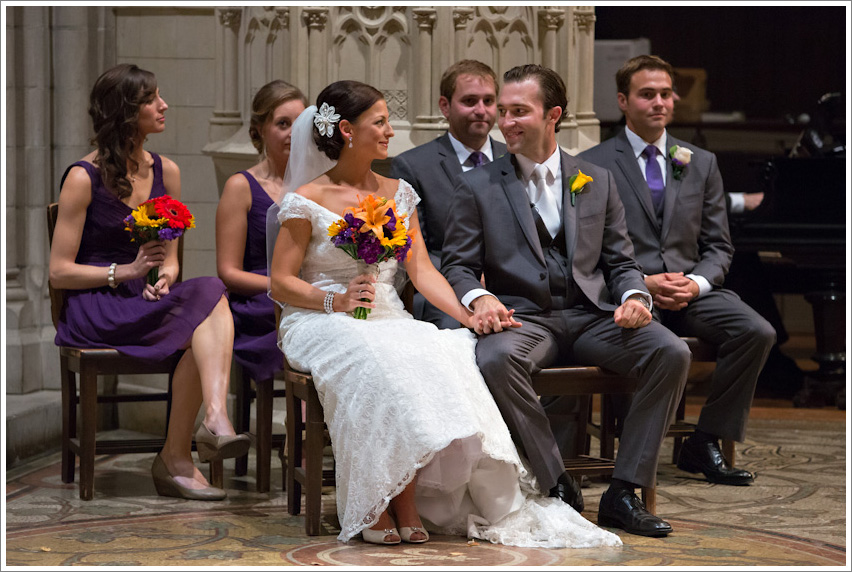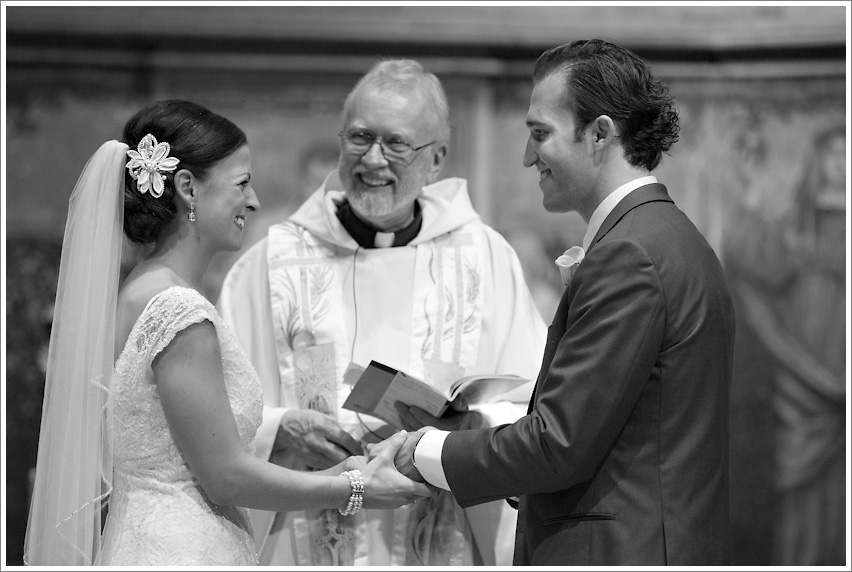 This is just one of those perfect first kisses that I hope for as a photographer! I'm all "blah blah romance, the important part is that I can see both of their faces!" ha ha 🙂 It really is a sweet moment though, I love how he's holding her! Total movie kiss.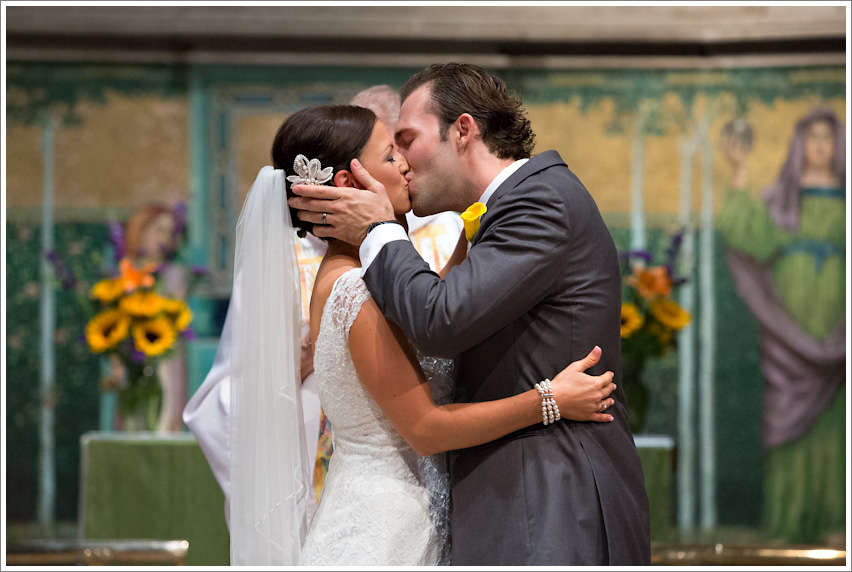 We took the bridal party outside for some shots around the Cornell Campus. My favorite...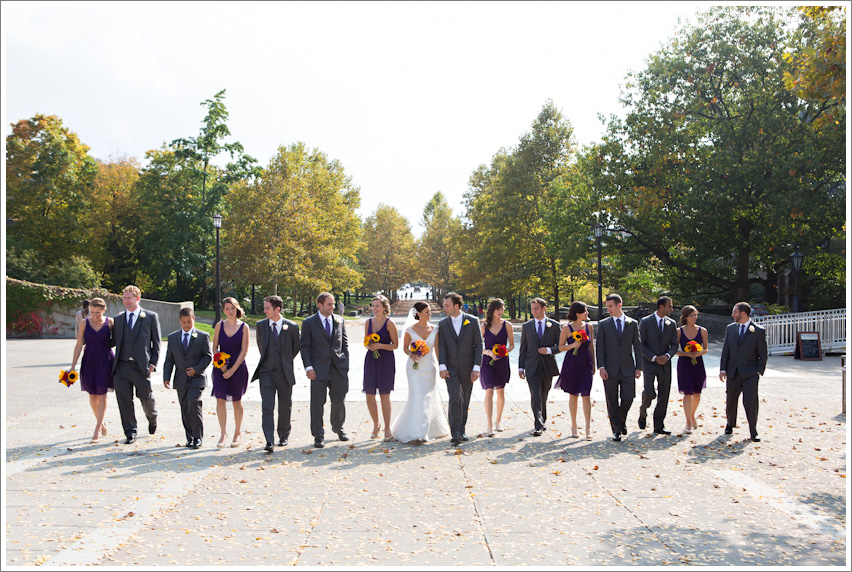 And of course can't leave out the clock tower!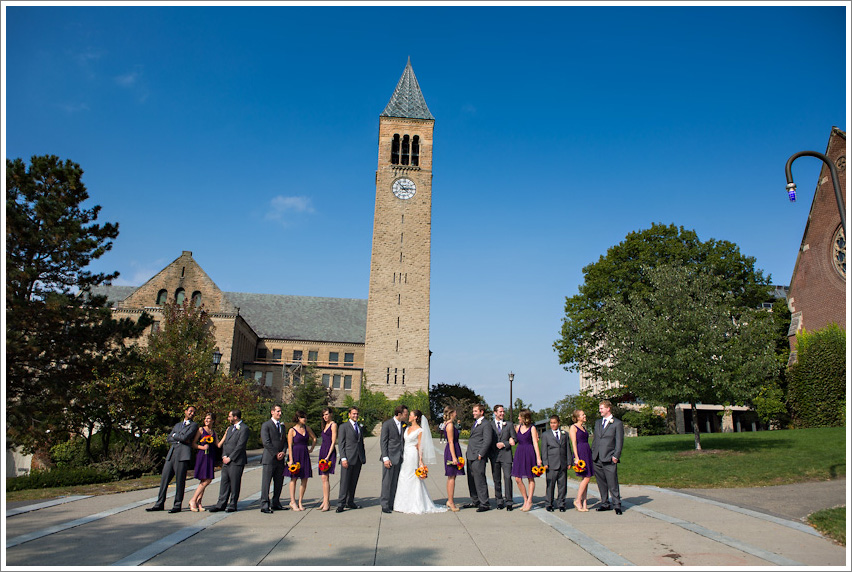 Jess and Mike are a dream to photograph. They're so easy together, and of course easy on the eyes as well! I sound creepy and will stop now. (But I'm totally right.)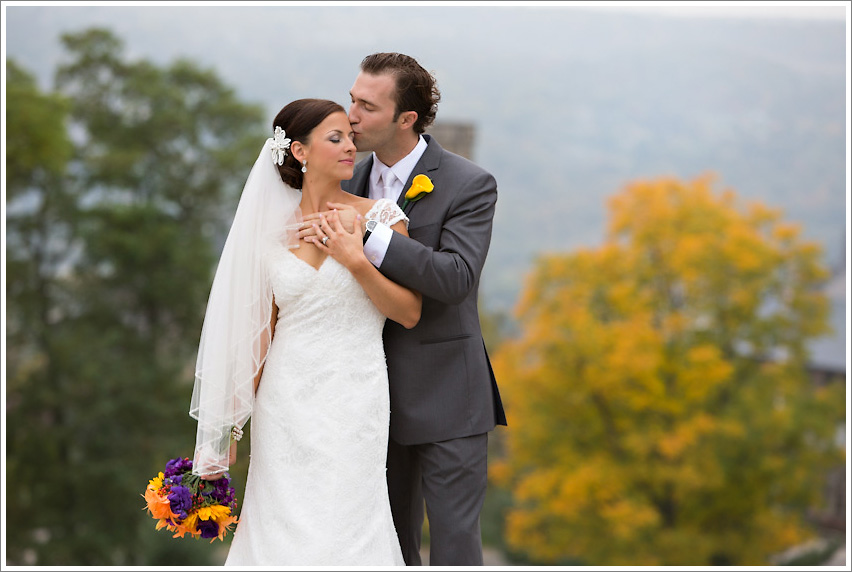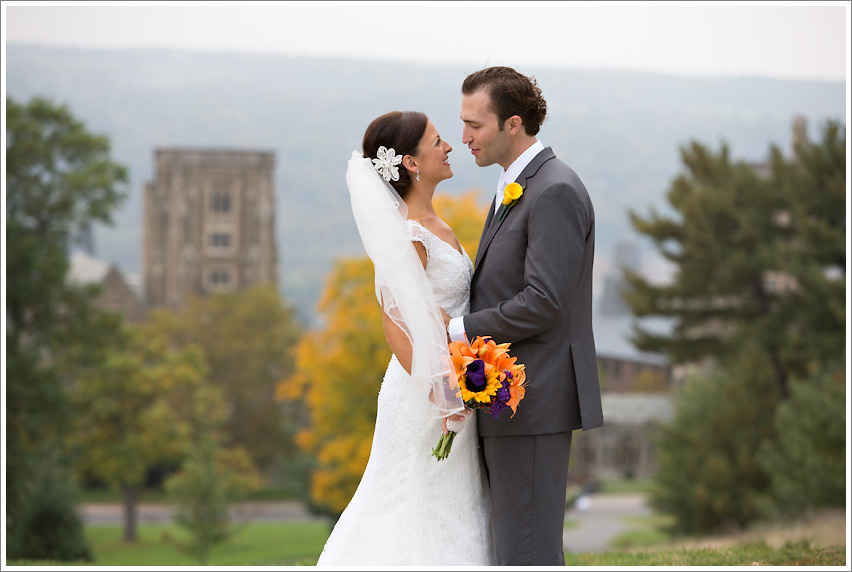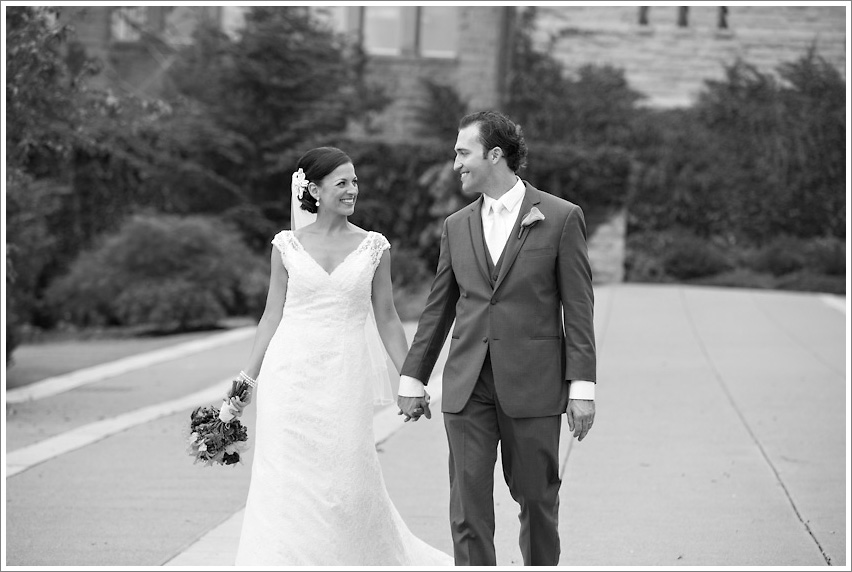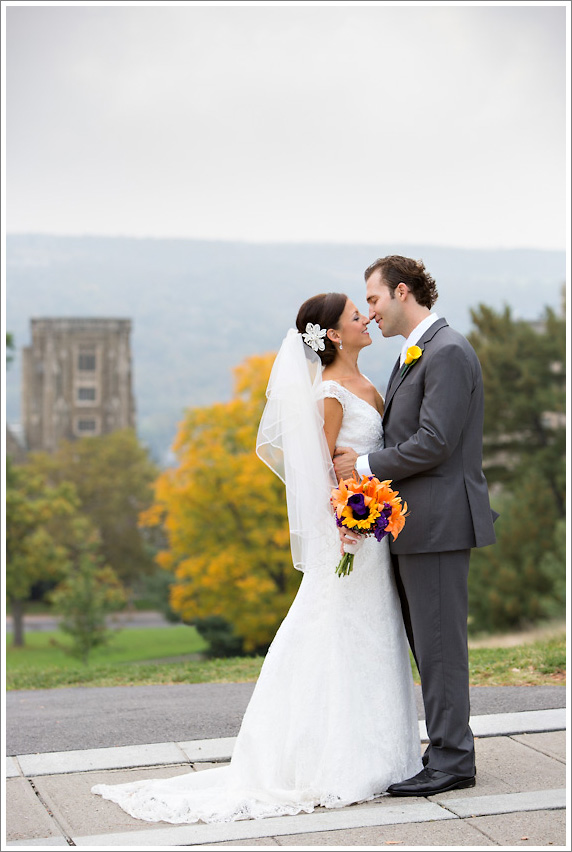 We also got some beautiful stuff down by the water at Fontainebleau Inn.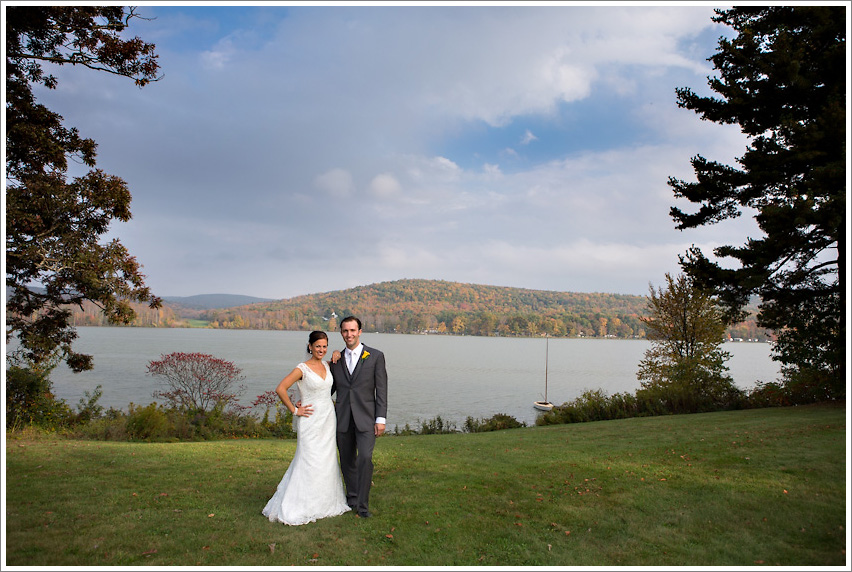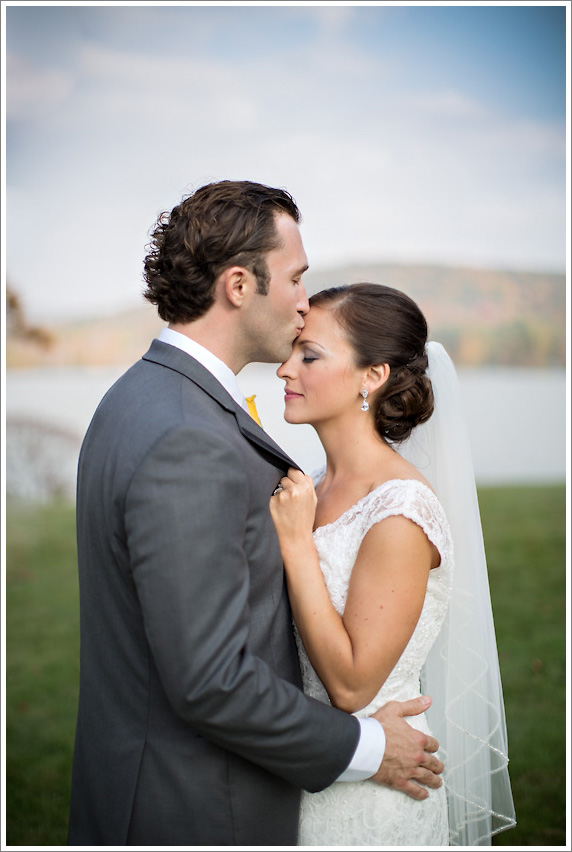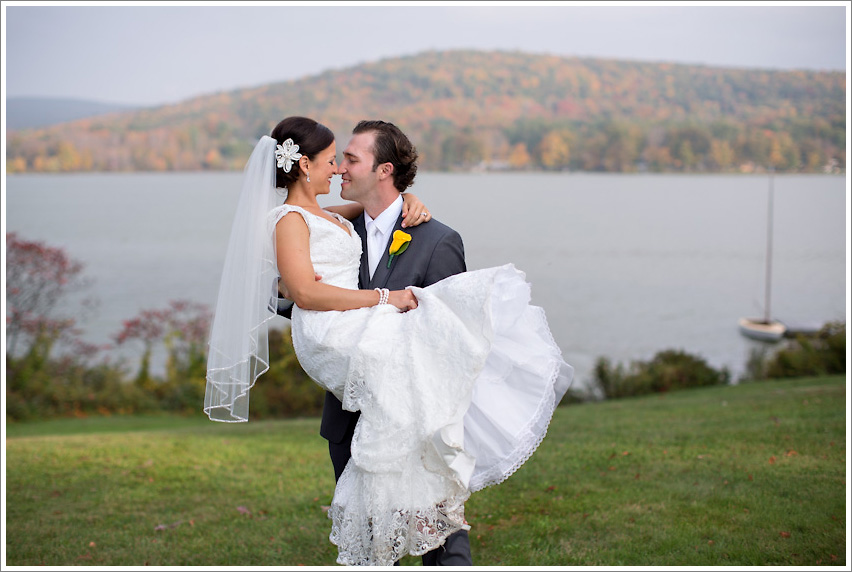 Before the party got started, one of the groomsmen stepped in to try and assist with bustling. I love dudes. I'm tempted to MVP him!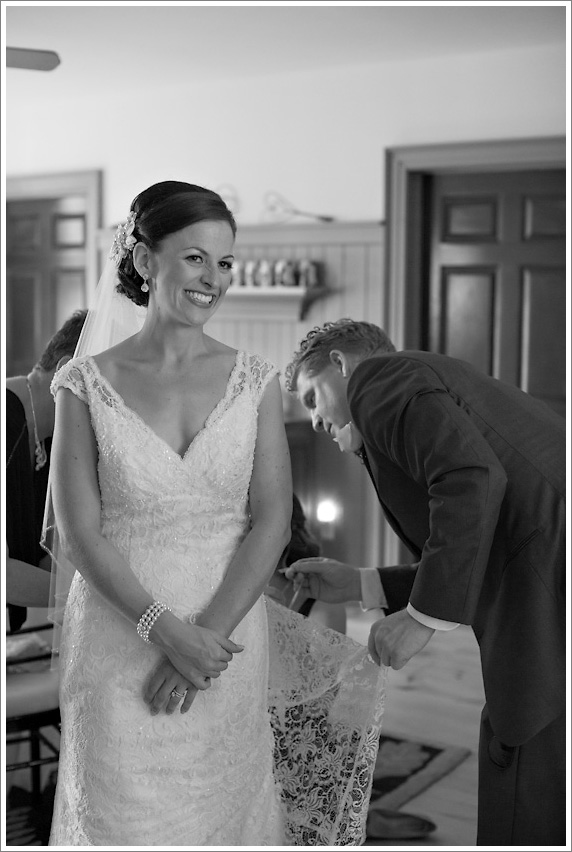 The Inn looked absolutely beautiful and Jess and Mike's special touches were the icing on the cake.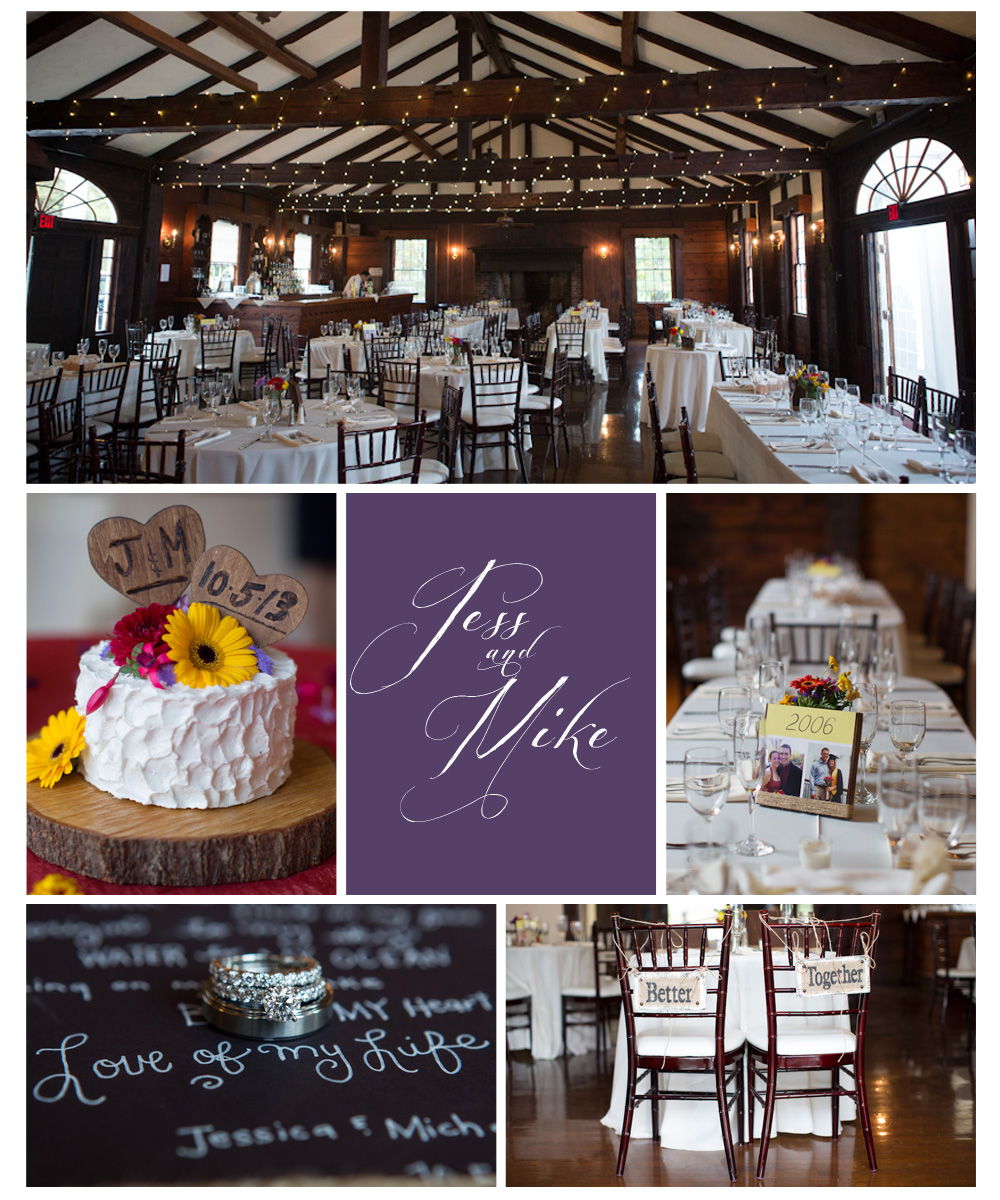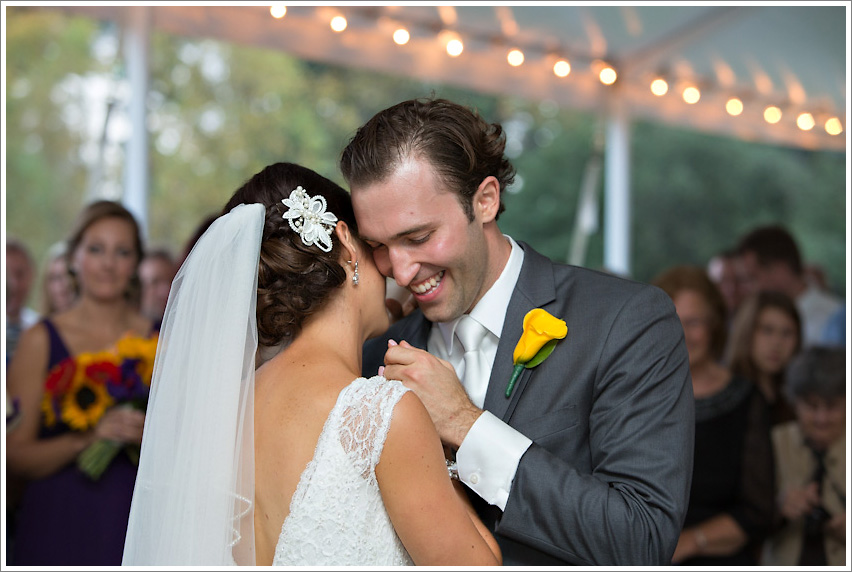 Kirk from CNY Select DJs did a fantastic job and he's super nice... highly recommended! Jess and Mike wanted to skip most of the oldies and stick with a lot of house music and remixes and he followed their directions to a T and had the floor rocking all night.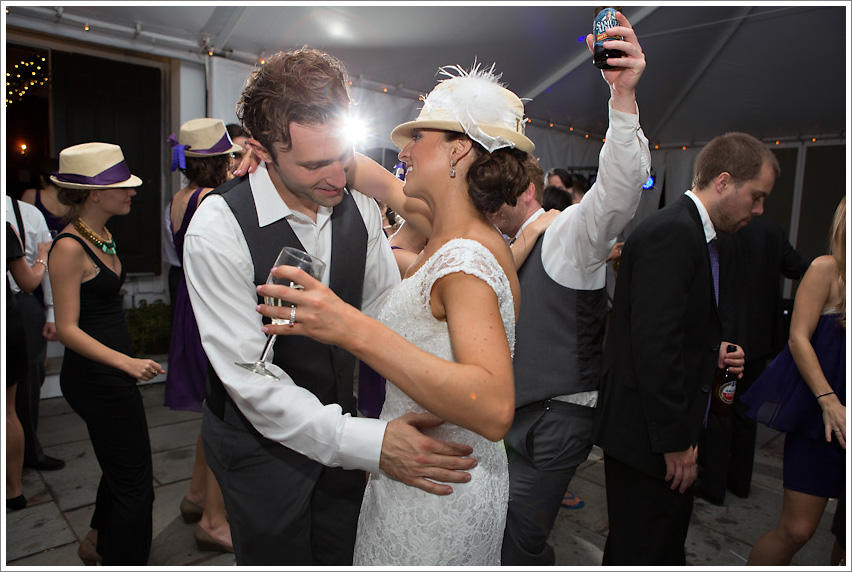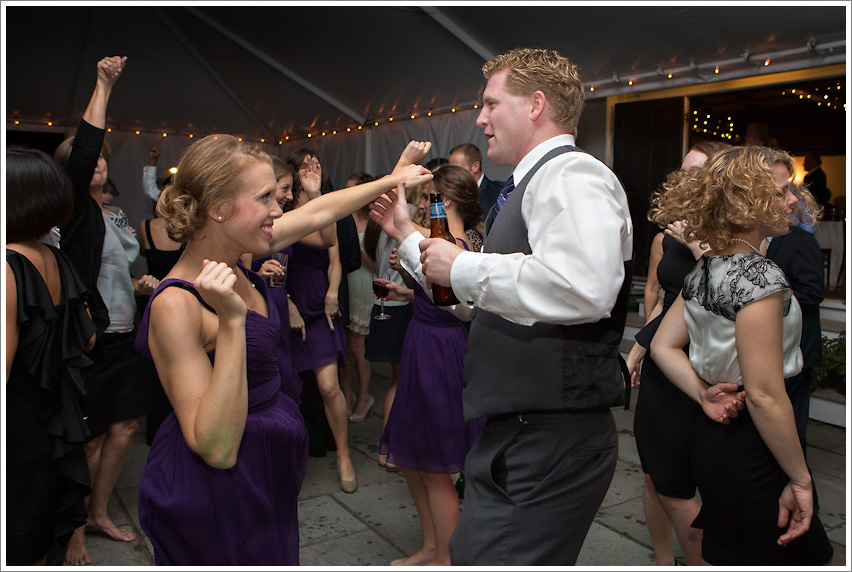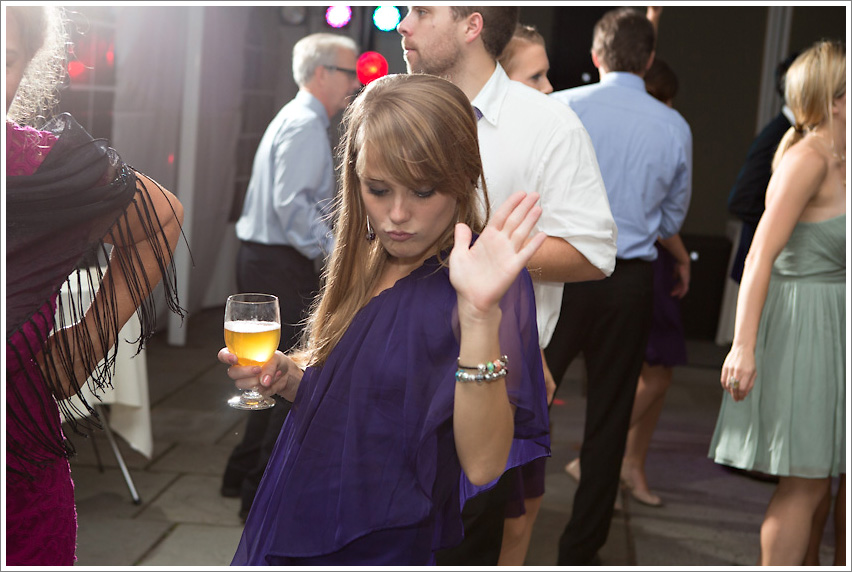 LOL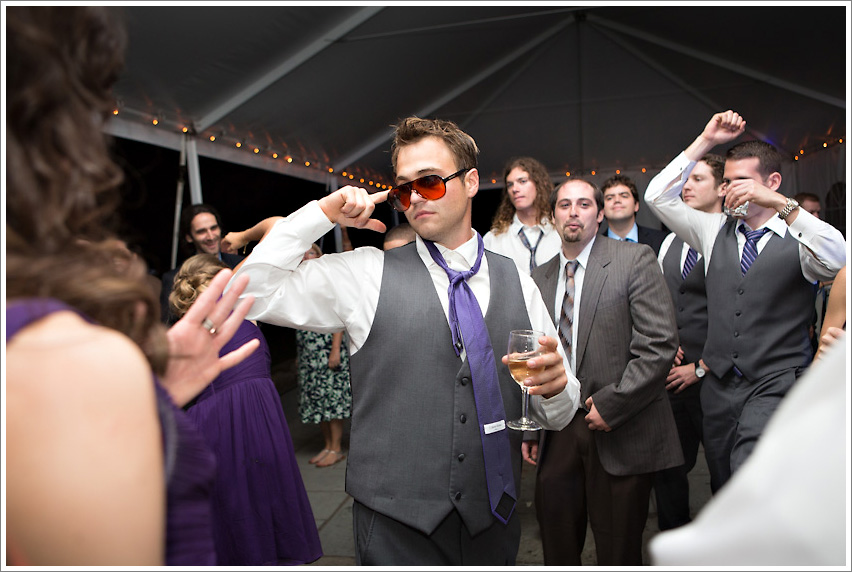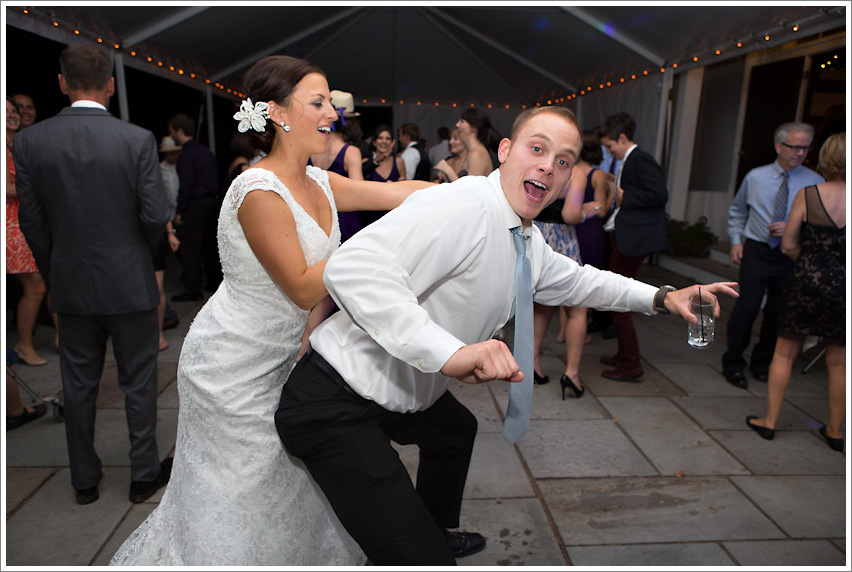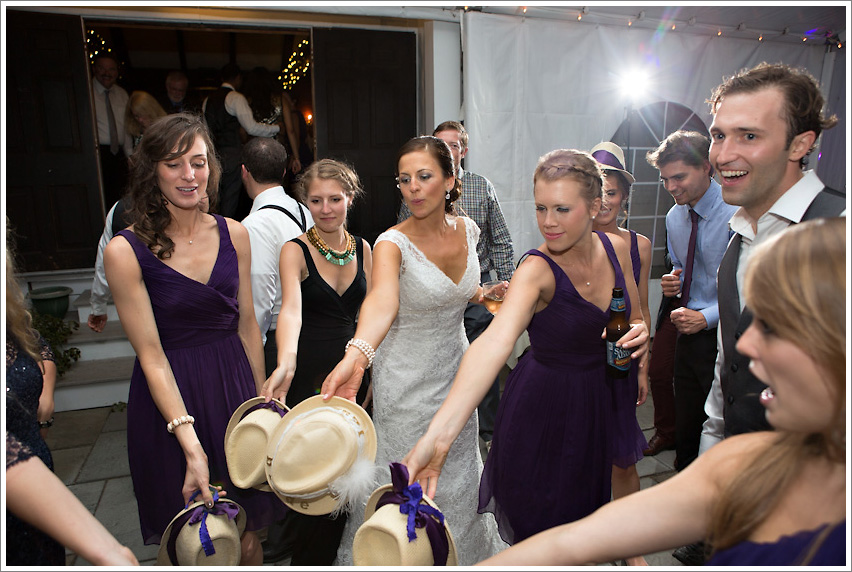 I pretty much had no choice for MVP at this wedding... it had to be Jess and Mike! I felt like I saw them on the dance floor all night, but I also saw them mingling with people constantly. They may have cloned themselves. I'm not sure. But whatever happened, they really enjoyed the heck out of their party!!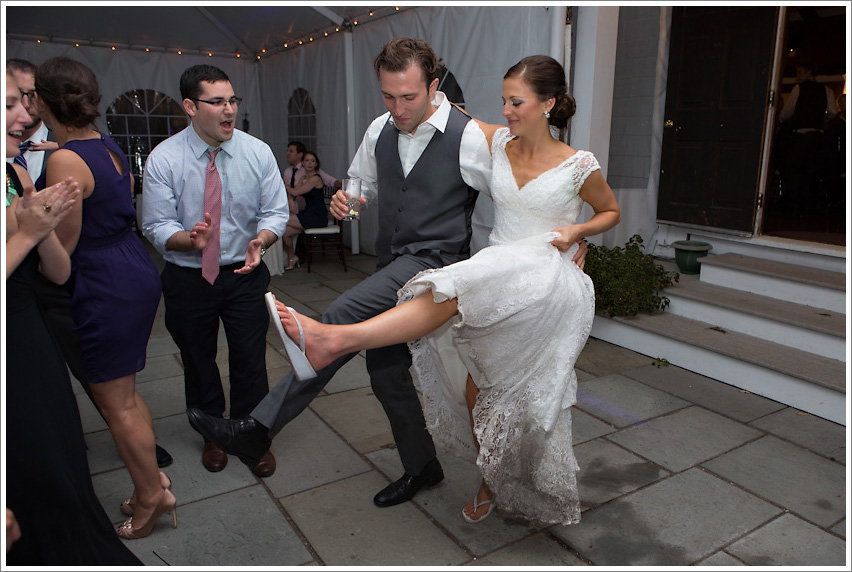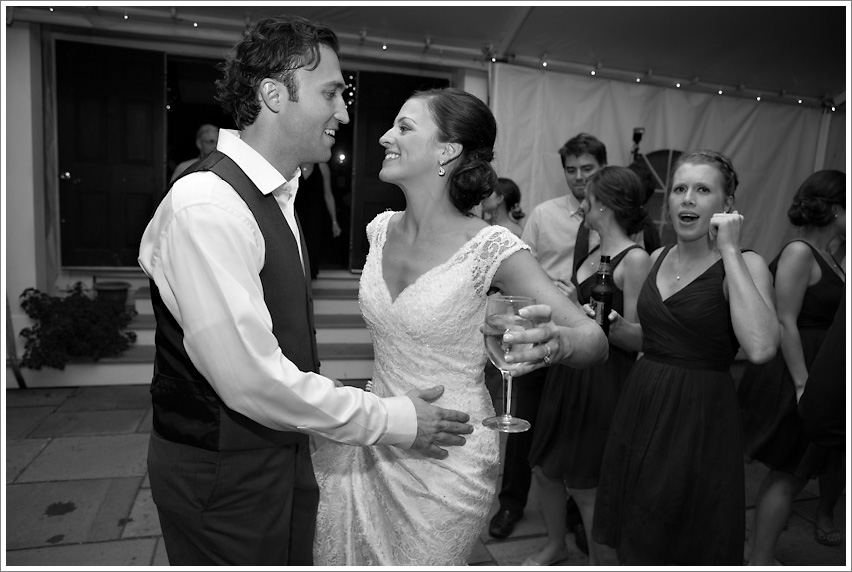 Congratulations you two, it was truly a pleasure!!!