Elizabeth and Mark contacted me earlier this year after seeing the images of Bonnie and Brian's wedding at Garrett Memorial Chapel. I was very excited for another chance to photograph at the beautiful chapel as a Finger Lakes Wedding Photographer it is one of my favorites! Elizabeth is super organized and had the day all planned out beautifully. Unfortunately the weather had other ideas, but Elizabeth took it all in stride and we ended up with some really beautiful skies to work with at different times throughout the day. It basically went from torrential downpour to bright sun and back to downpour again all day long... it was the weirdest weather!
I met the ladies at Glenora Wine Cellars where they were getting ready. I love sisters! 🙂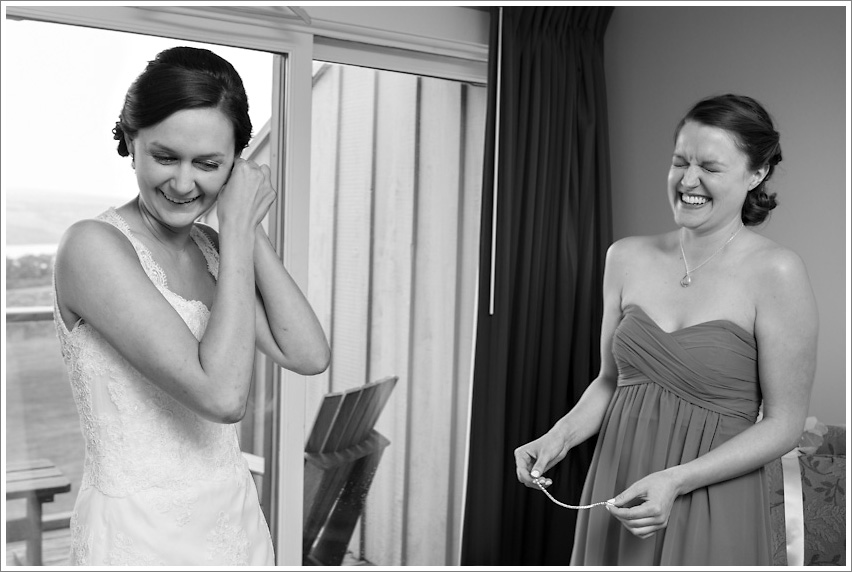 After being trapped in a pavilion for 15 minutes waiting out a cloudburst, we had a few minutes to get this shot of Elizabeth looking so lovely!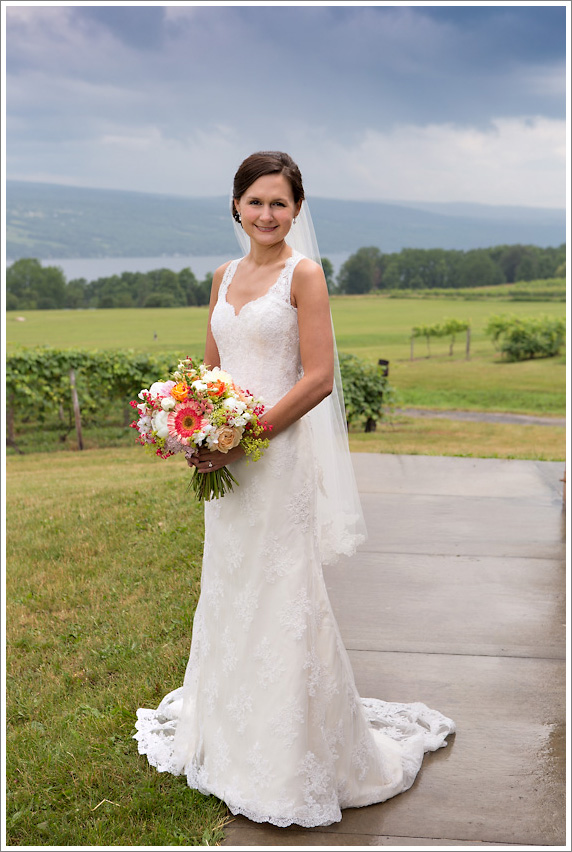 We went to the beautiful waterfall to do Elizabeth and Mark's first look.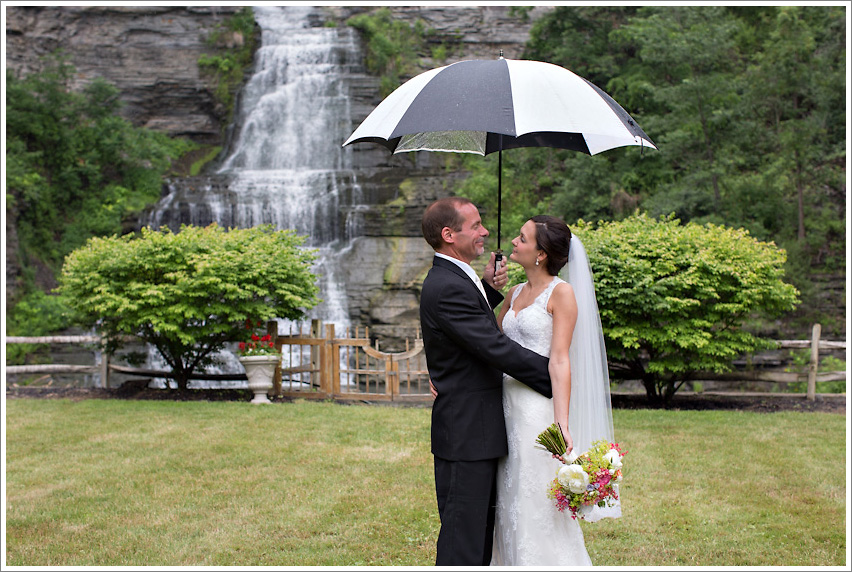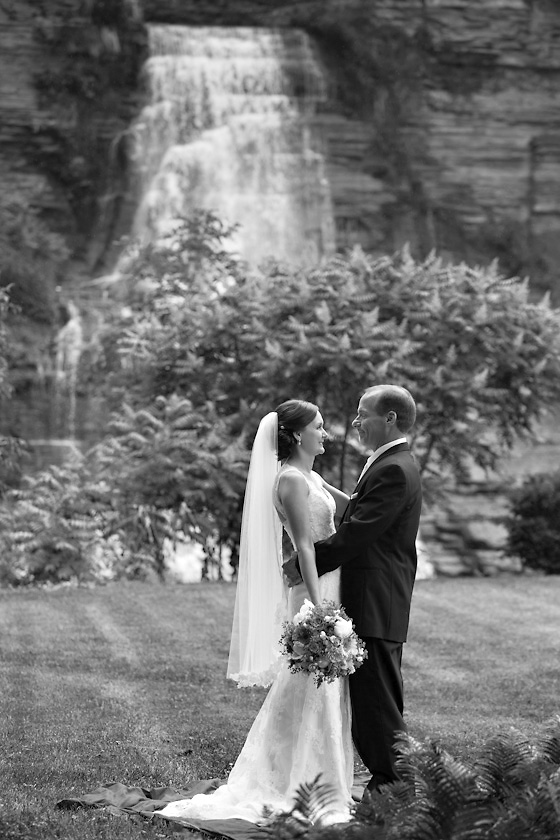 With the on-and-off rain, we had to shoot when we could and then head for cover... thankfully Elizabeth, Mark and their bridal party were quite good at scrambling!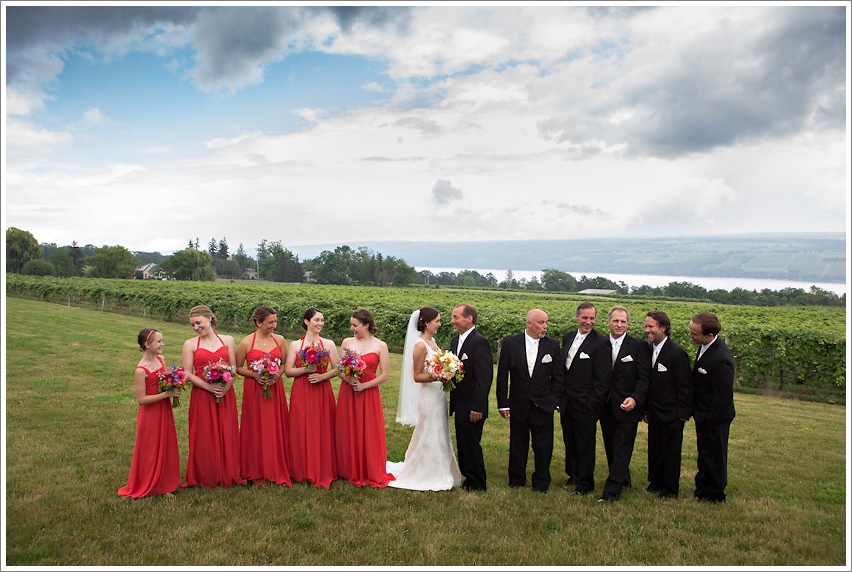 They were also up for some on the spot barn repairs when the door slid off the track! Nicely done, gentlemen.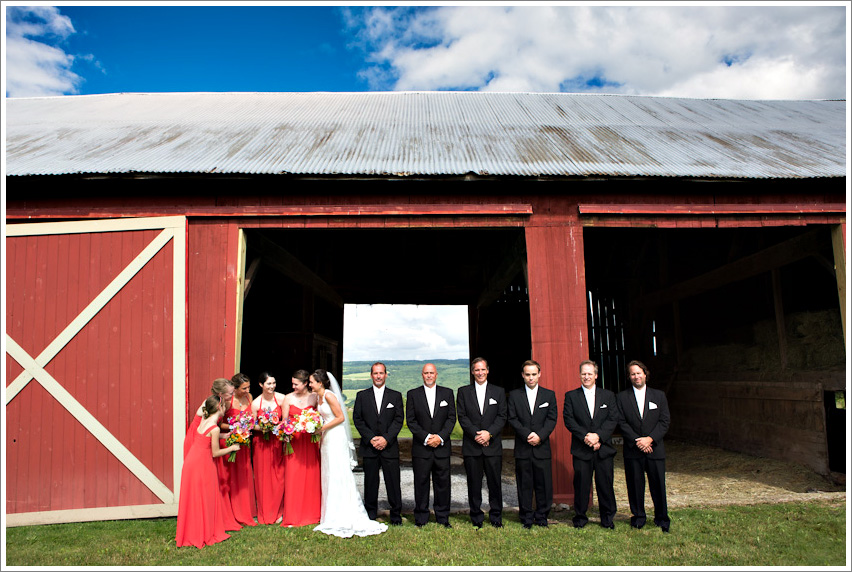 Here is my absolute favorite part of the day. I could shoot here forever, it was so stunning!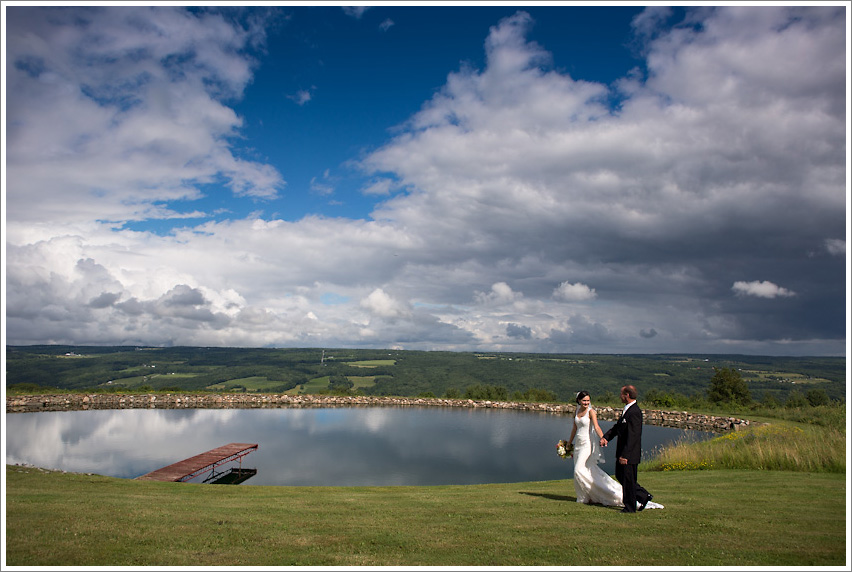 Dream come true! Those dark blue clouds are my faaaavorite kind of background! The glassy pond and valley with rolling farmland in the background didn't hurt either, I guess.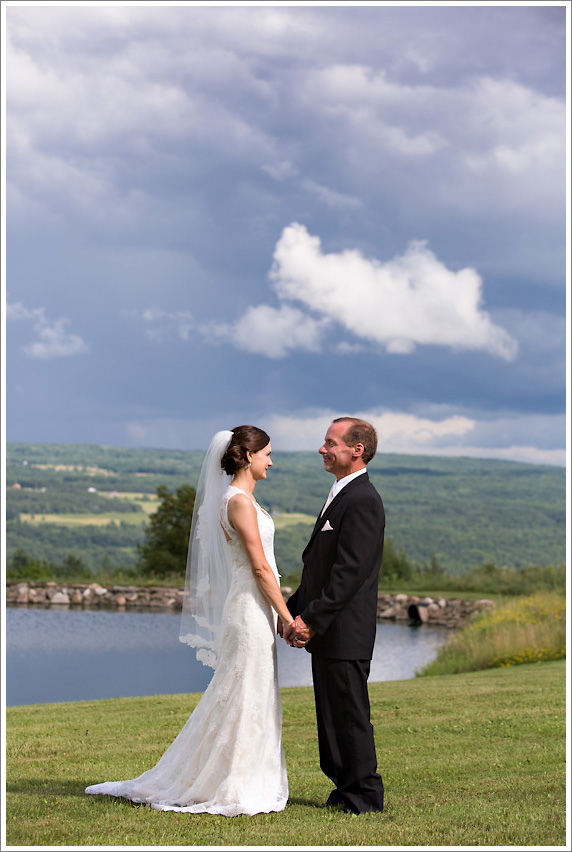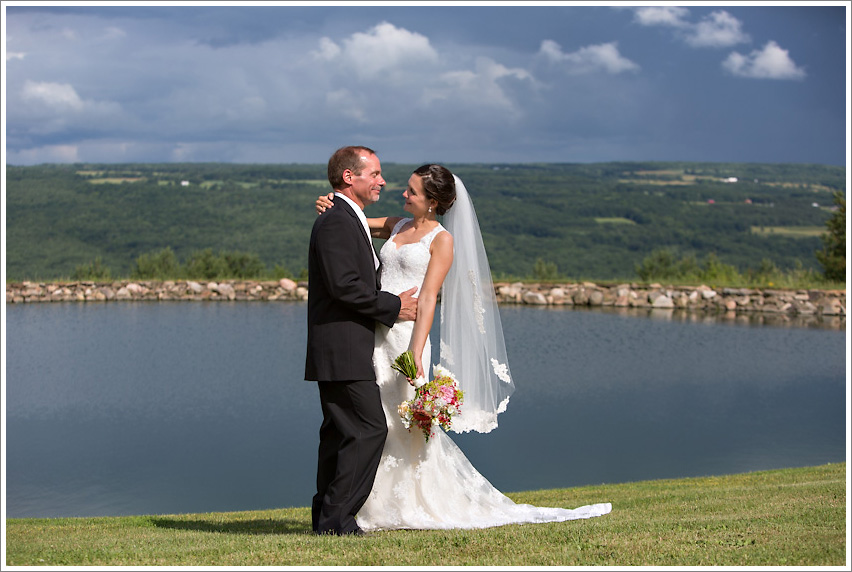 We didn't get a sunset, but we got some pretty skies nevertheless back at Glenora.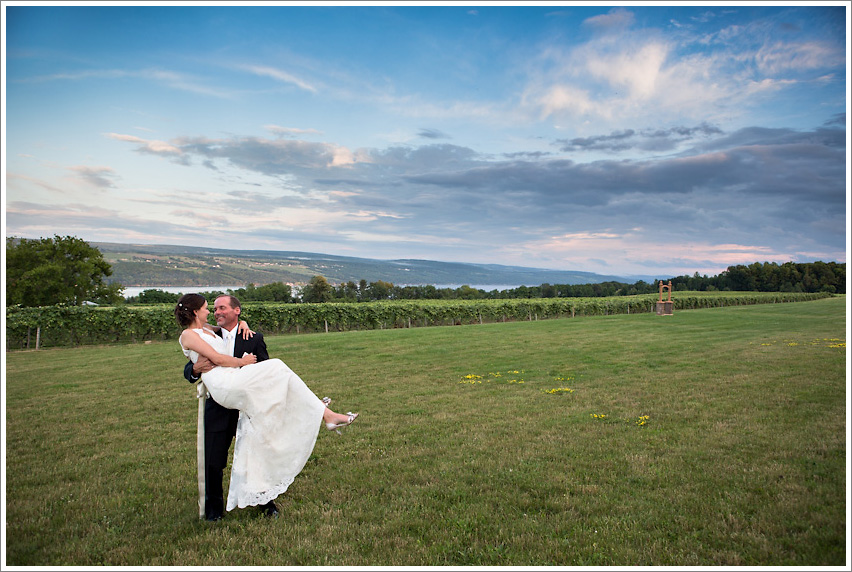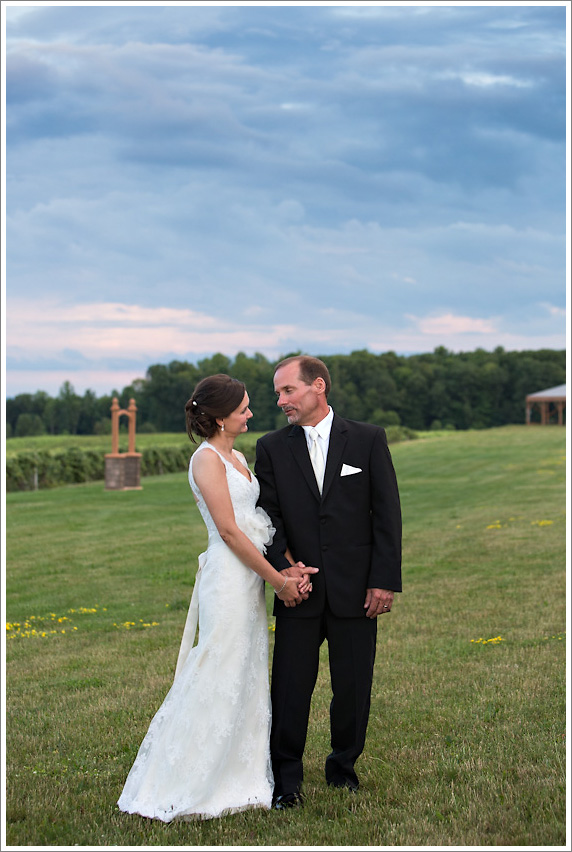 At some point in between all these gorgeous locations, we DID actually have a ceremony! I love Mark's expression... beaming. It was as if the first look never happened!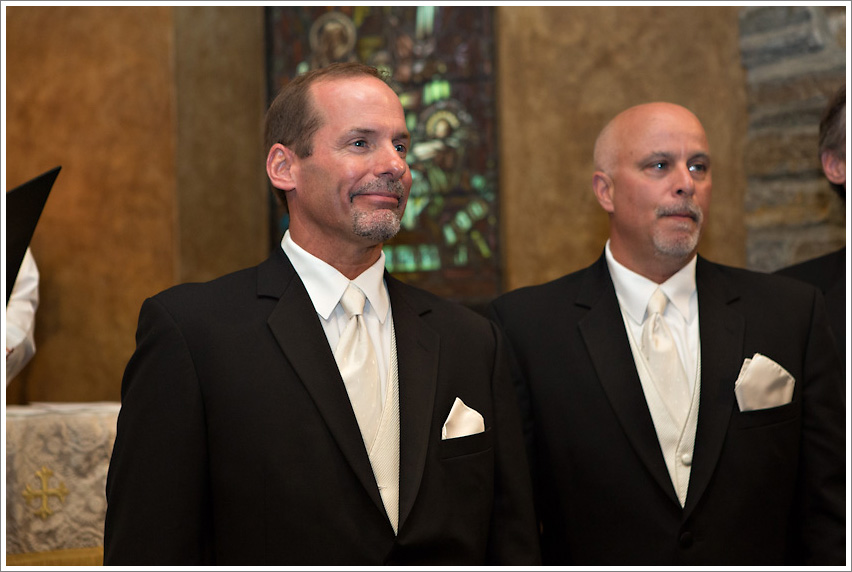 Garrett Memorial Chapel is so beautiful.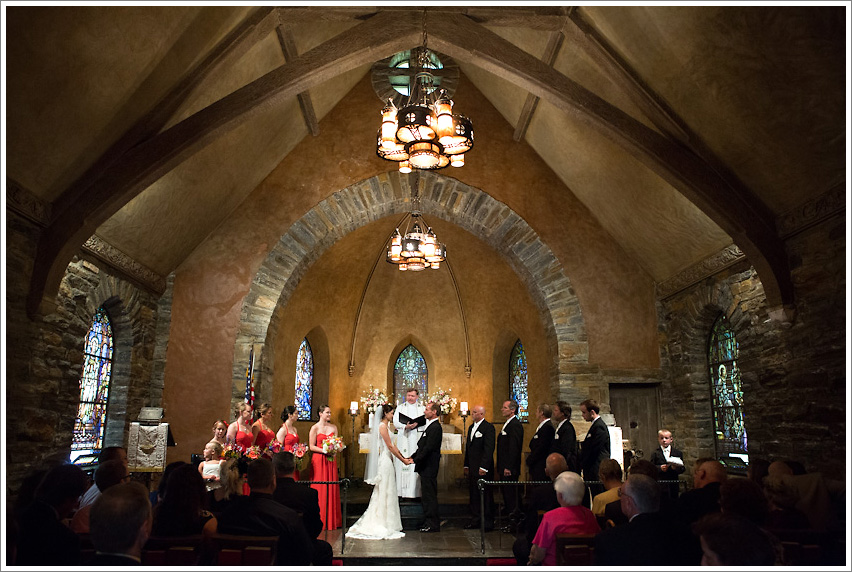 So very sweet.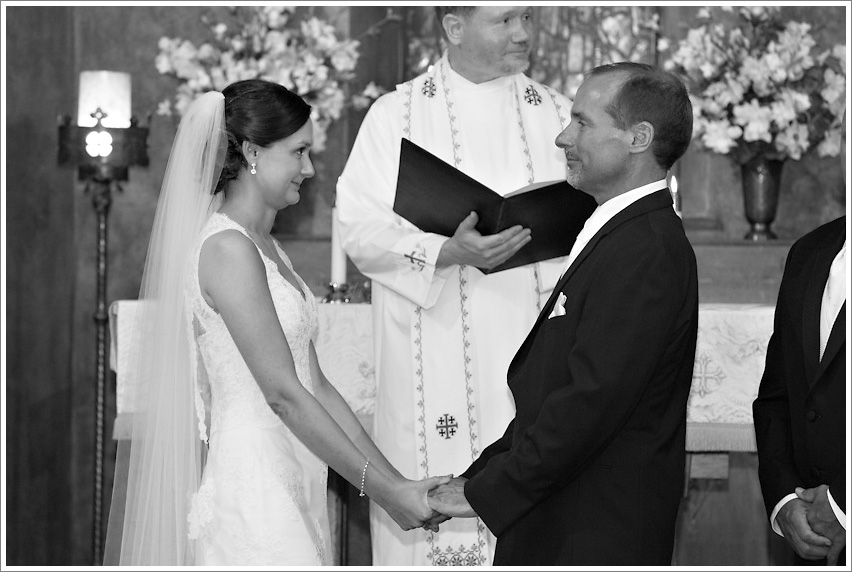 I love the arches outside of Garrett Chapel.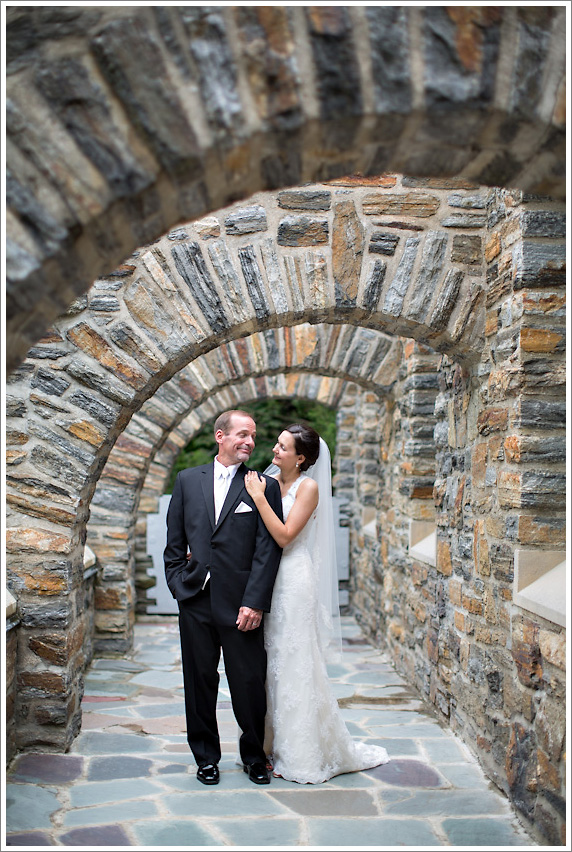 Elizabeth had straps added to her beautiful Tara Keely gown, I absolutely love the neckline and back created by the straps. So lovely.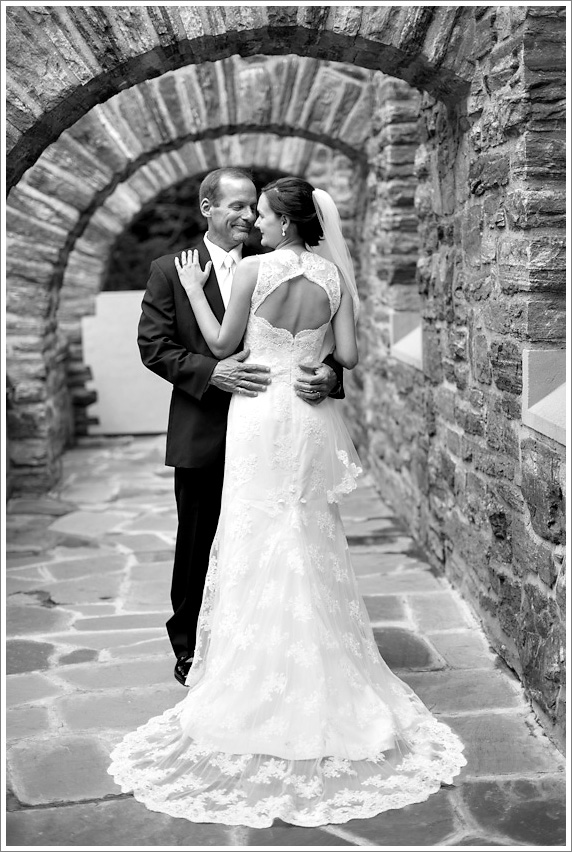 Gorgeous flowers by Plenty of Posies. Wow!!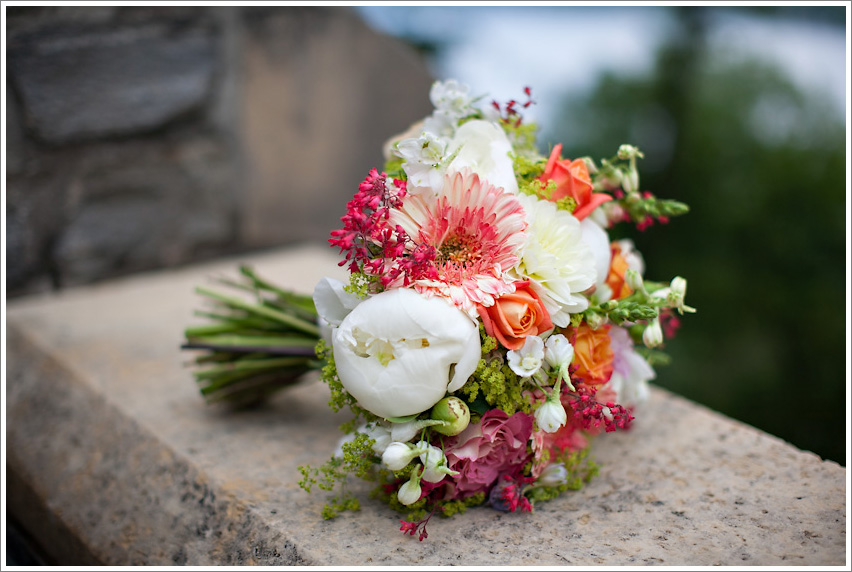 Elizabeth sketched out an idea for a little finger lakes logo and had Paper Dolls of Saratoga Springs finalize the design and make custom invitations. Such fantastic details!! And in this collage are a couple of examples of the crazy weather we dealt with- there's the shot of rain falling outside the pavilion (yeah, it is not on glass, those are just giant rain drops falling outside!) and a very bright rainbow! Unfortunately, almost the entire rainbow was hidden from us so we couldn't do any cool portraits in front of it. Sad faaaace!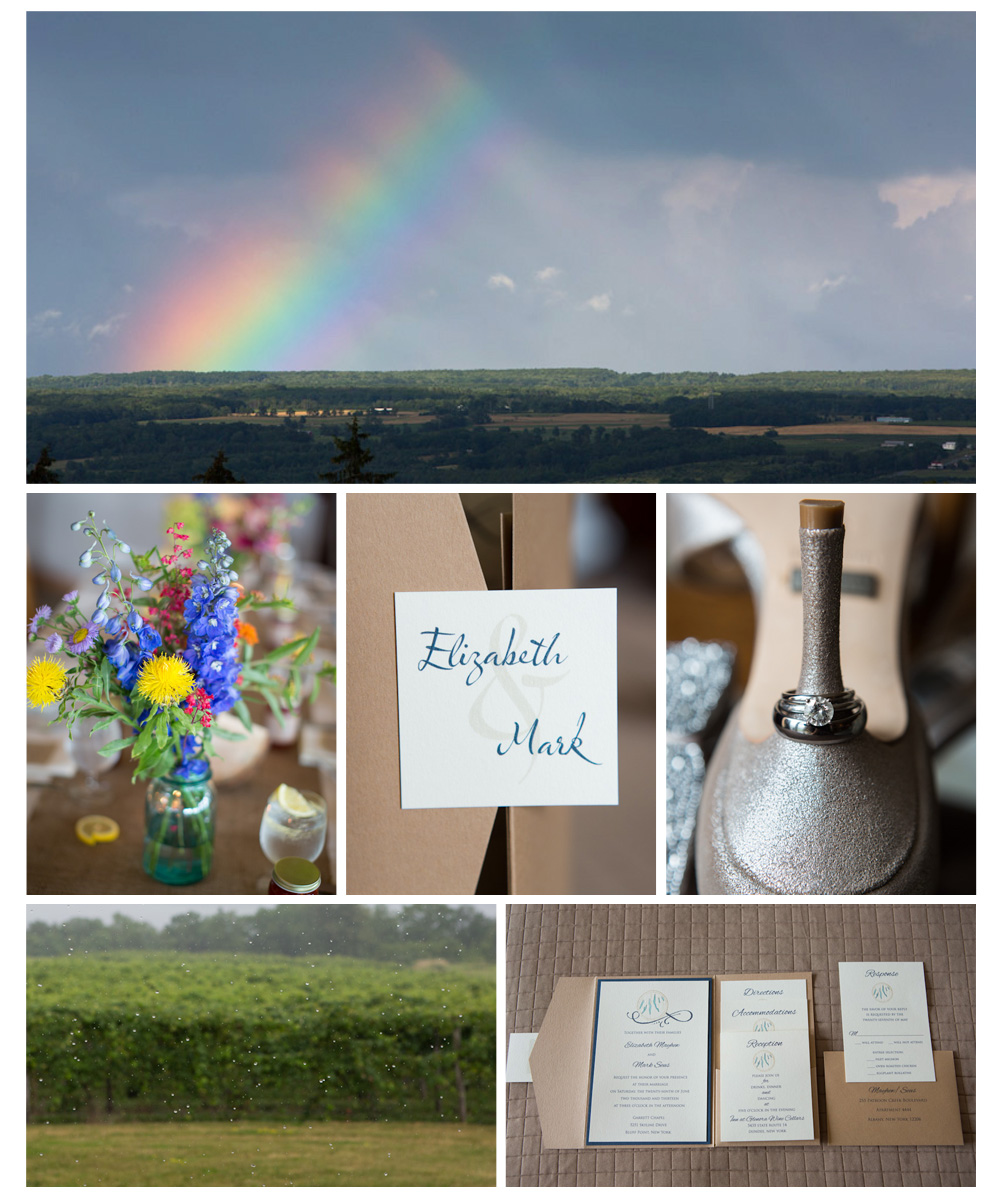 Mark and Elizabeth are so happy!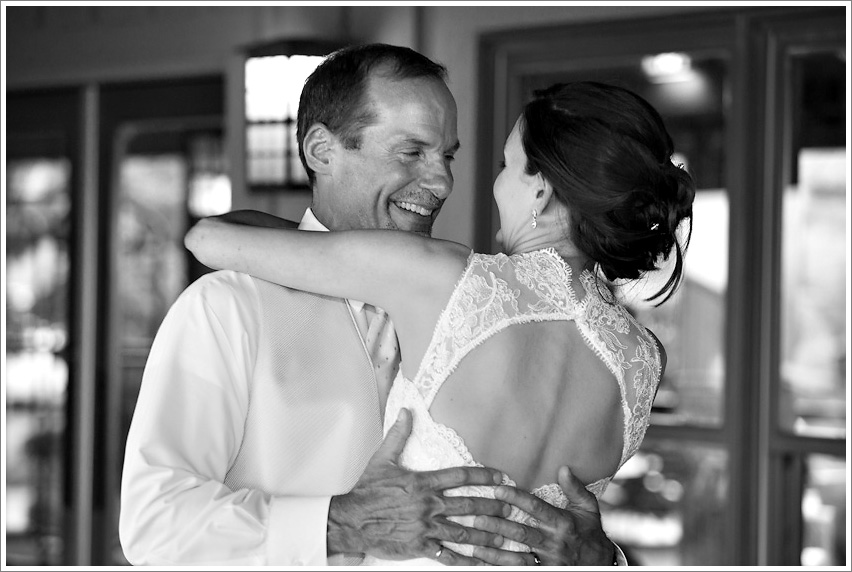 Flower girls are adorable (and practical when you need a dance floor cleaned!)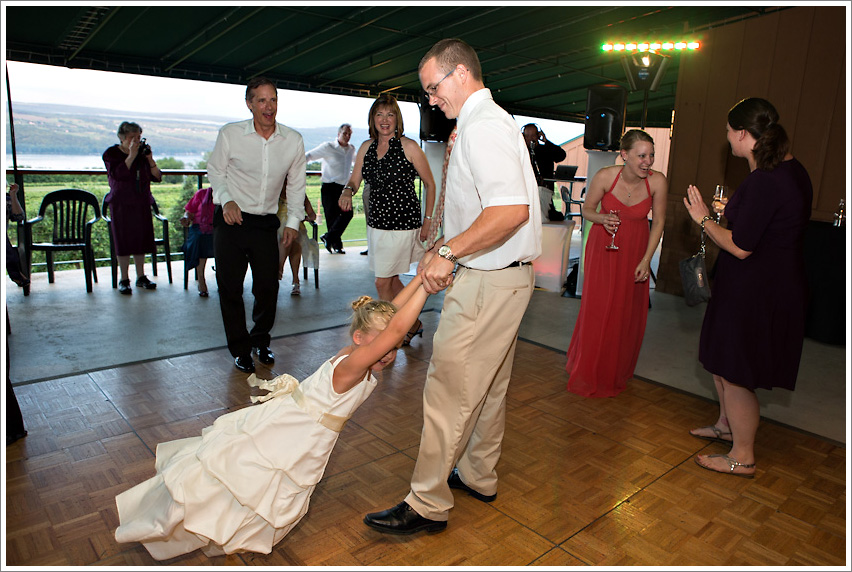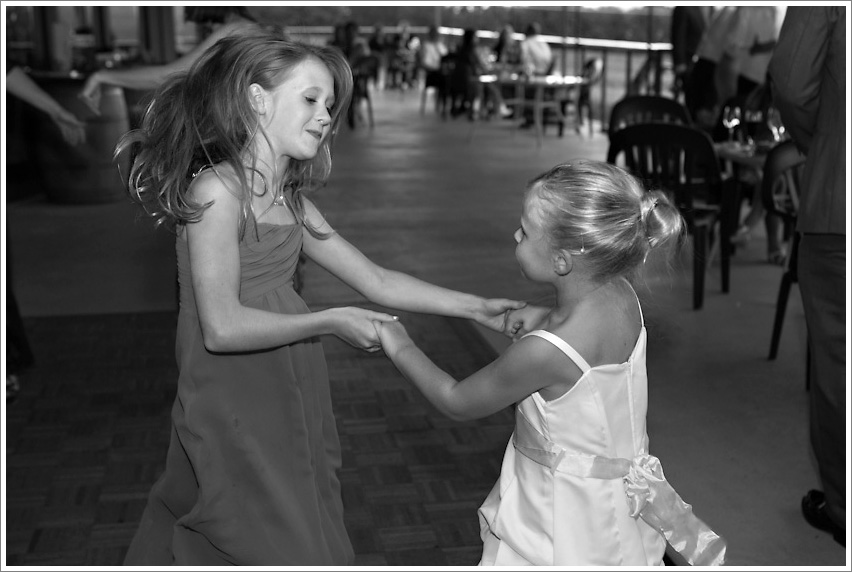 Best Man MVP.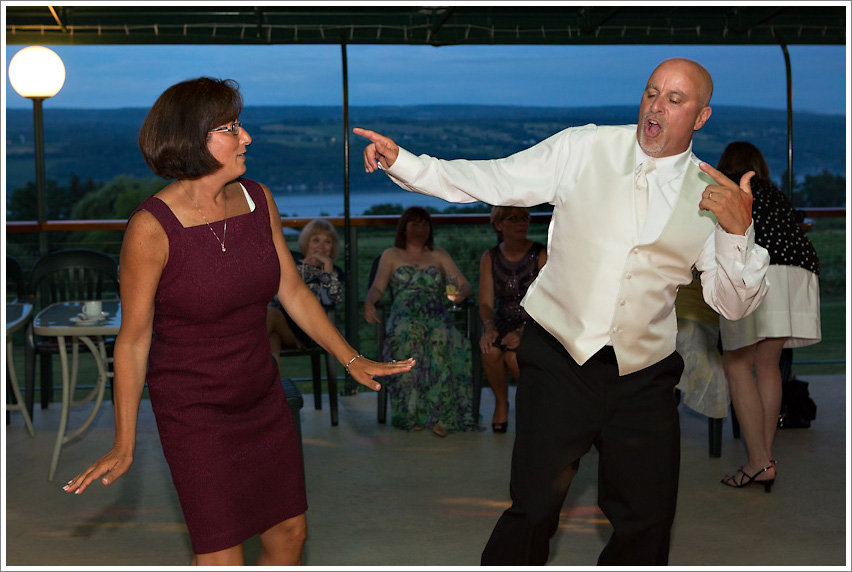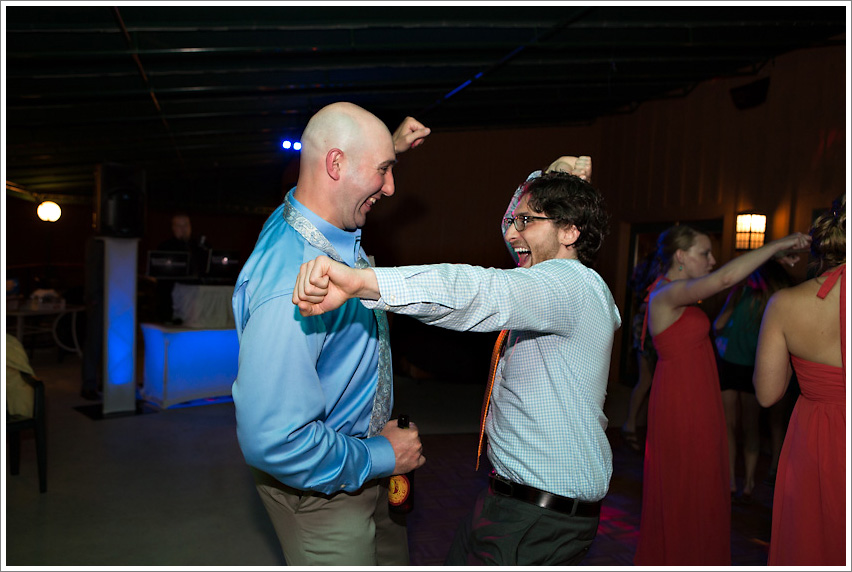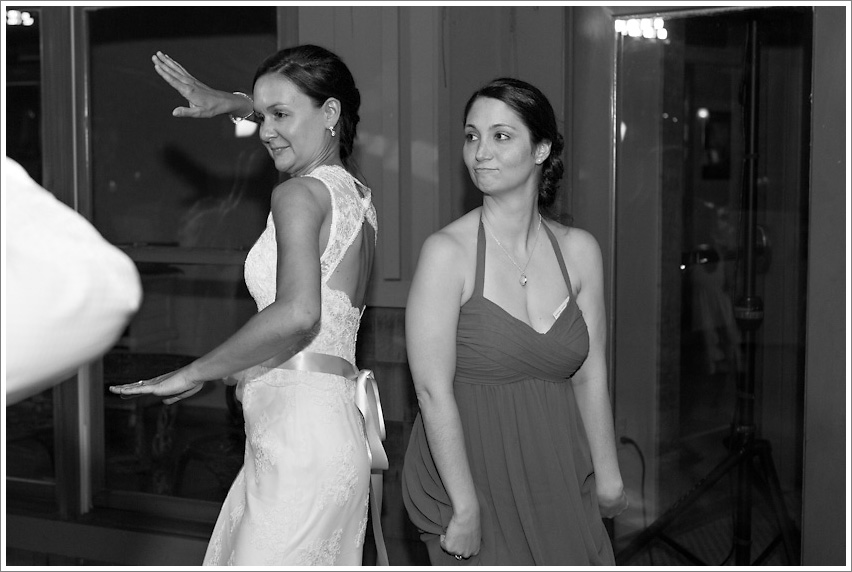 Congratulations Elizabeth and Mark! Thank you so much for having me!!