Finally getting around to posting a few pictures from my trip to Philly/NYC... on day one, we took Matt and Kerri's Saab convertible (I named it Saabtimus Prime because when the top goes up and down it's just like a transformer...) to the train station and headed into the city to go the the American Museum of Natural History and check out some dinosaurs.
These were all taken with a little point and shoot, not my regular camera... so they're a little grainy!
Here's me and Matt and the side of Kerri's head riding to the train: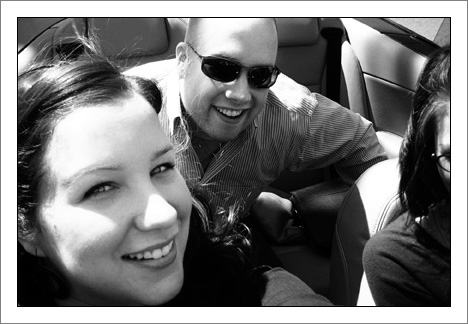 The piéce de résistance of the dinosaur exhibit... T Rex!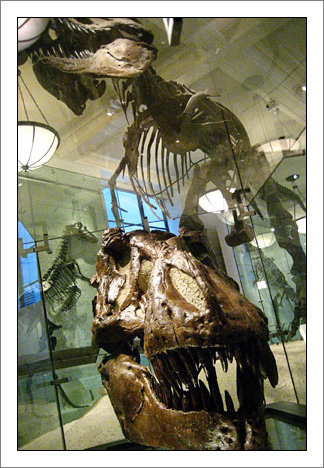 The next day we headed to Philadelphia to see the Eastern State Penitentiary, which is sooo cool! I really wished I'd had my good camera with me for this!
The place was designed to keep prisoners totally isolated from eachother... it is really desolate.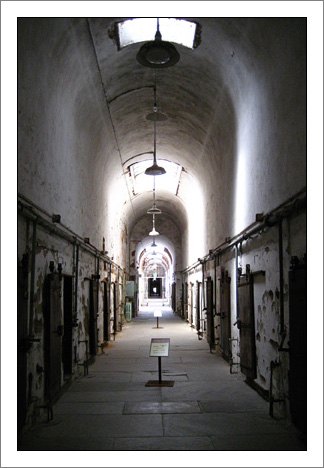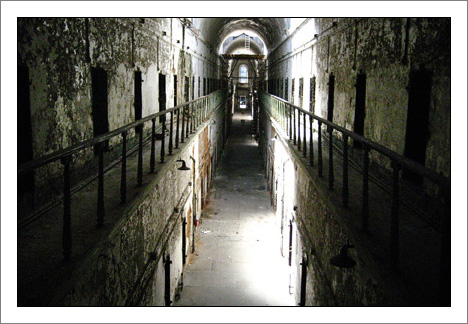 Since the building is classified as a "preserved ruin" most of it is in the grimy condition it was in when they first opened it to the public, but they do have some art installations in a couple of the cells. This was one of my favorites.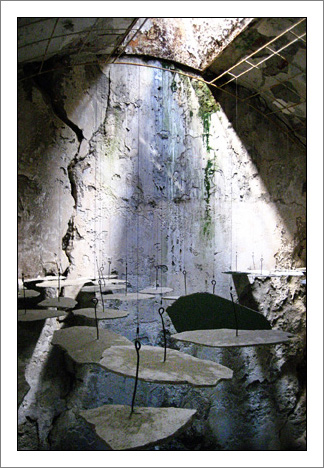 I'm guessing they didn't bother with novacaine in this dentist office.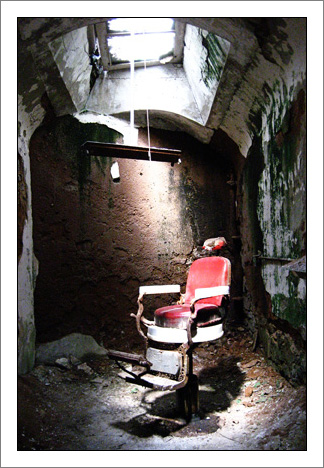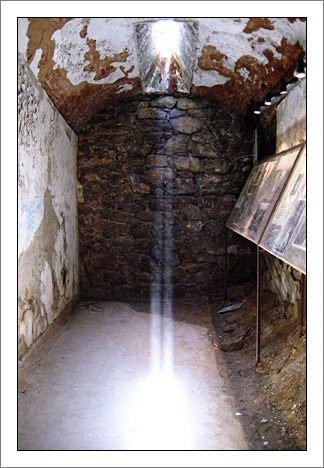 Thanks for showing me a great time guys, it was a blast!