Hilton Garden Inn College Town Wedding
Carol and Mark's Hilton Garden Inn College Town wedding was so much fun- full of love, laughter and pretty boss dance moves.
Carol and Mark have the funniest and cutest proposal video ever. Carol's work takes her to DC semi-regularly, so one winter weekend her flight home was canceled due to a snowstorm. Mark had big plans for the weekend though, so he convinced Carol to drive back. After a long, white-knuckle drive, she arrived home and was ready to relax on the couch. A lot of cajoling from Mark and she finally agreed to go out to dinner. He knew that The Revelry was on her spreadsheet of newer restaurants to try (yes, spreadsheet, I died) and acted all nonchalant "Oh, what about that one you've been wanting to try, what's it called... Revelry or something?" and she said yes. Mark pretended to make a reservation, even though he knew all of their families and friends were gathered there in the wine cellar waiting for them. As Mark waited near the door, Carol was rushing around trying to get ready and getting a bit flustered because she worried they were going to be late for their reservation. You know those moments in coupledom... getting a bit lightheartedly exasperated with your partner because they're dawdling and you're rushing. Mark was stalling because he wanted to make sure everyone was at the restaurant ready for the surprise. Finally, he pops the question as they're about to leave and of course Carol goes from "Come on, hurry up!" to stunned and thrilled and beyond ecstatic! The video is so cute and so funny and so REAL. It's just the best, and she had absolutely no idea and Mark keeps looking at the camera he had sneakily propped up on a table. They had a bit of time to absorb the exciting news and then join their families for a celebration at The Revelry. It was a perfect night! And so was their Hilton Garden Inn College Town wedding!
Carol was chatting with her grandma here, I love the warmth in her face! As always, the wonderful Cheri Marie did a gorgeous job on her makeup.

Love this moment as the talented Kelly Kay gets ready to put the finishing touches on Carol's hair.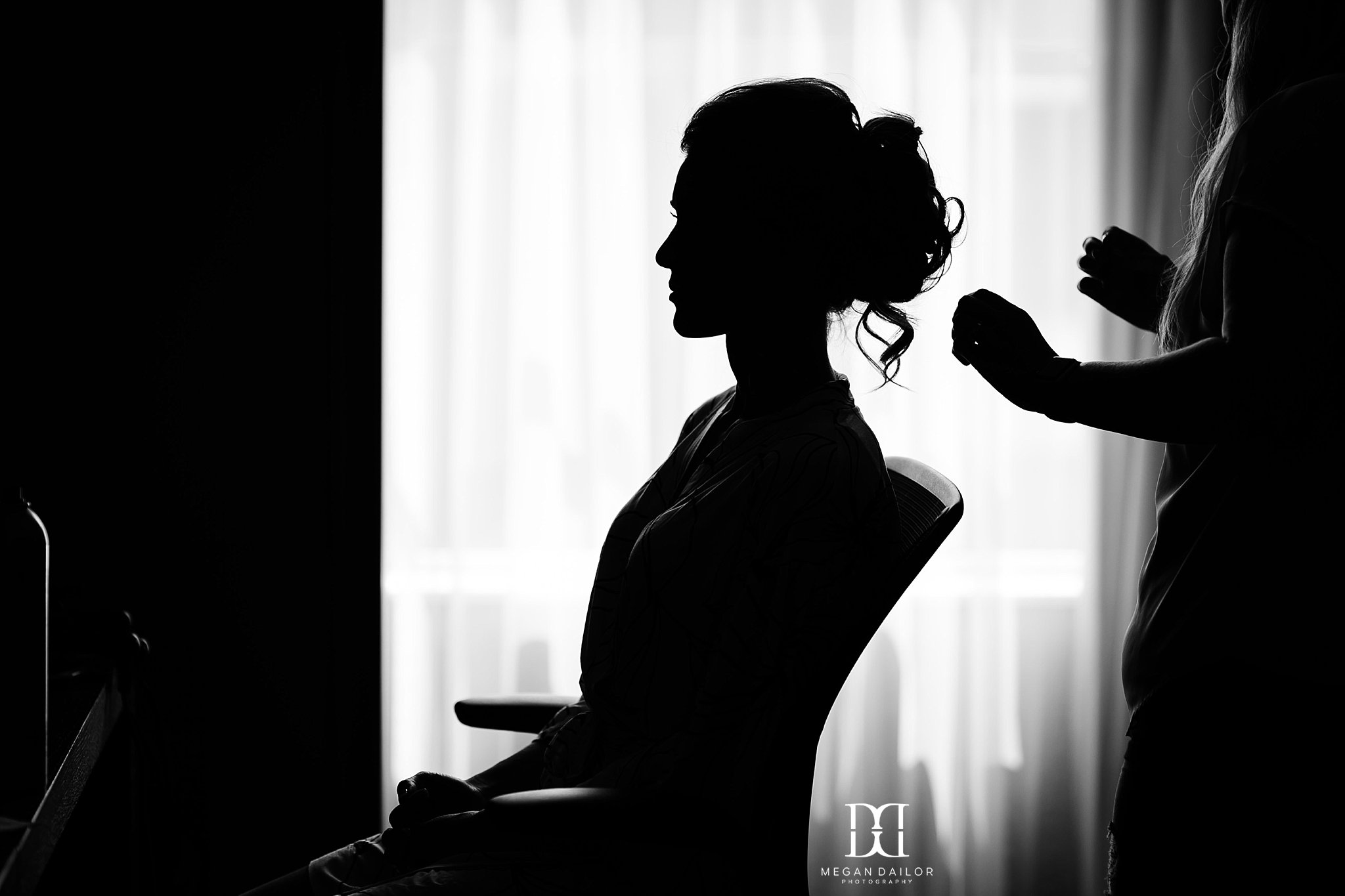 I mean, WOW!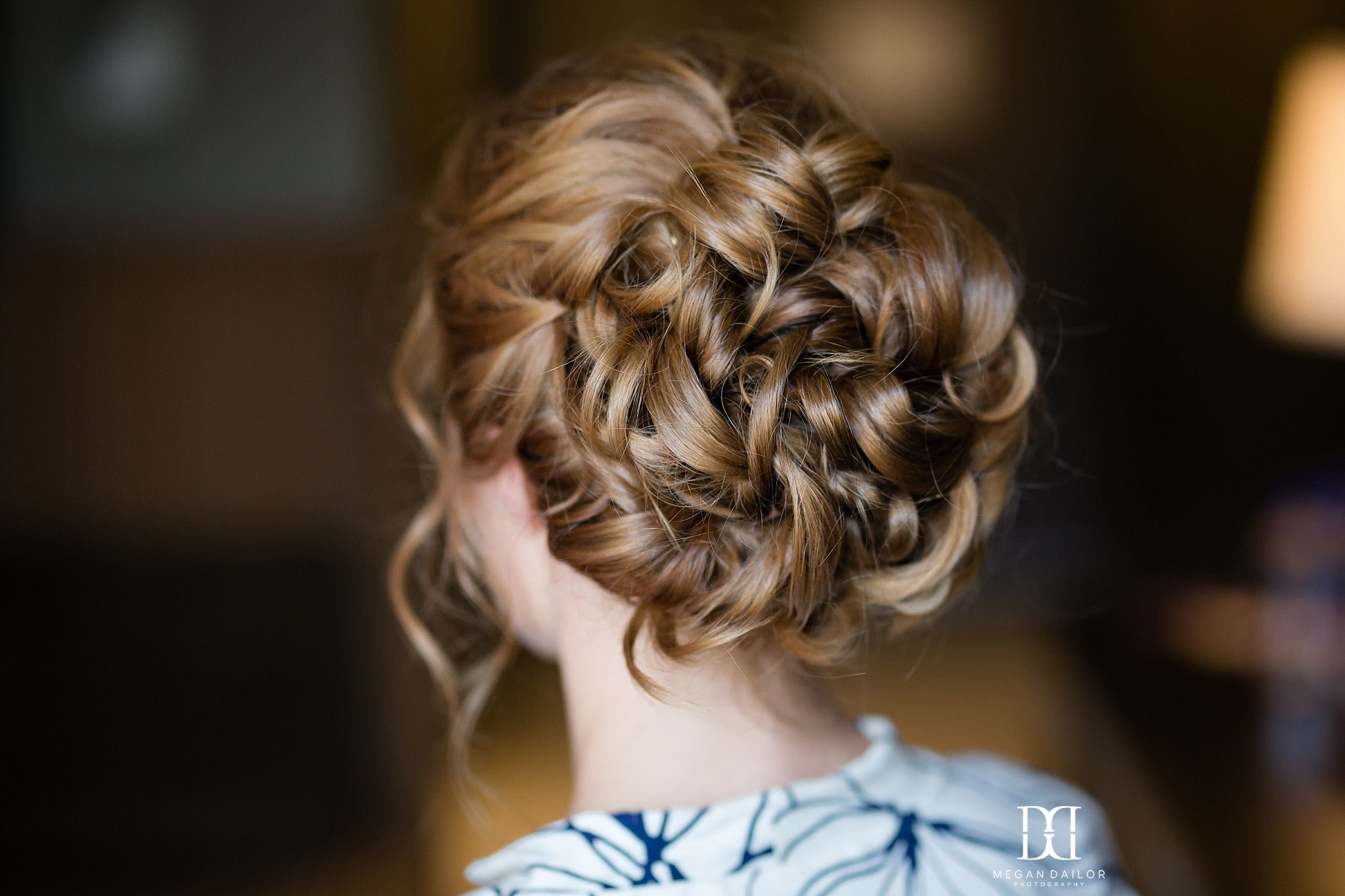 Mother of the bride Rhonda was so sweet and took wonderful care of her daughter on her big day.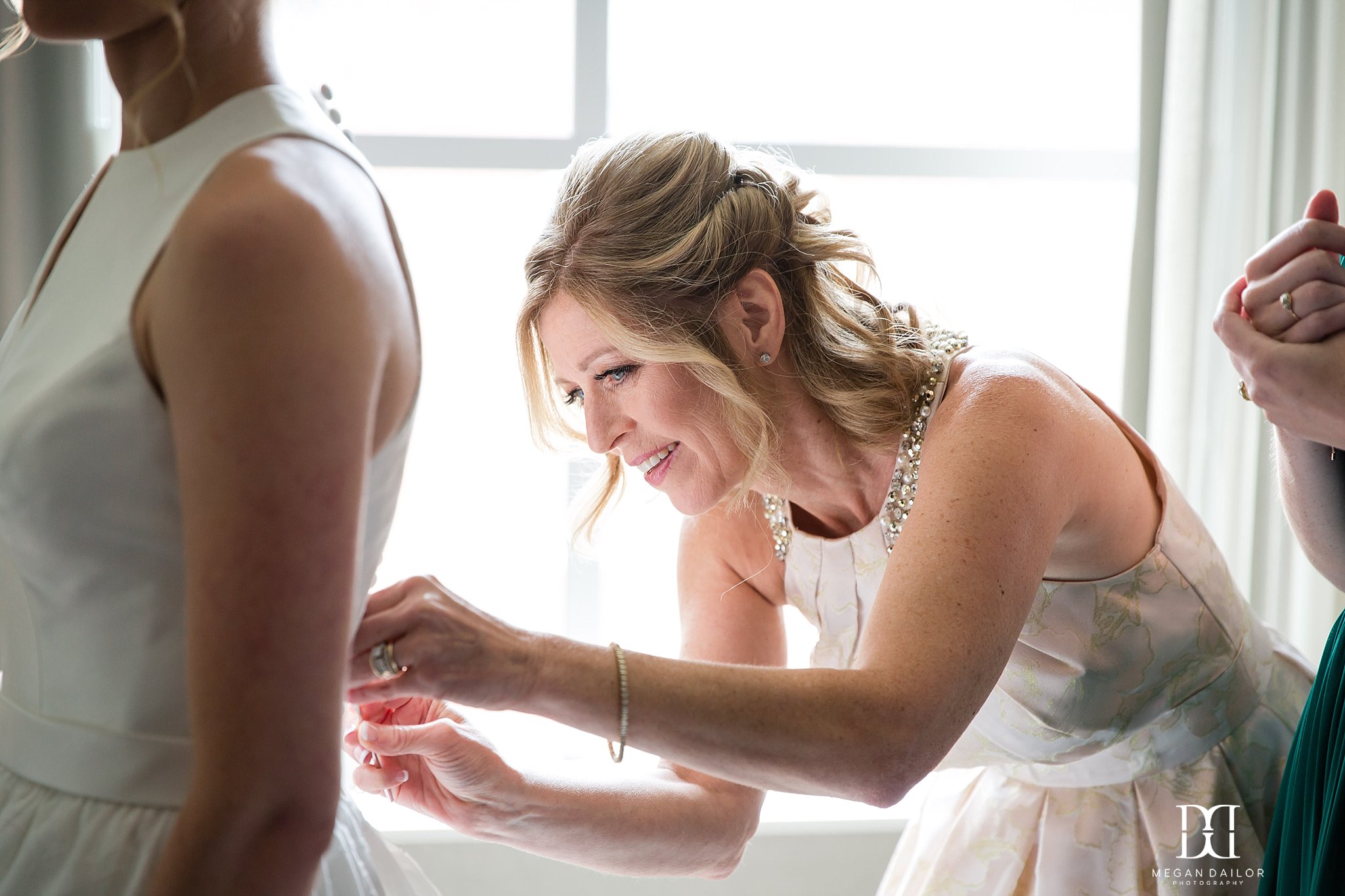 Love this moment with Mark and his dad... I told them they were cute and Mark's dad affectionately said "He's my buddy" and I could immediately picture big, burly Mark as a little baby being carried around proudly by his dad. So much love in these families!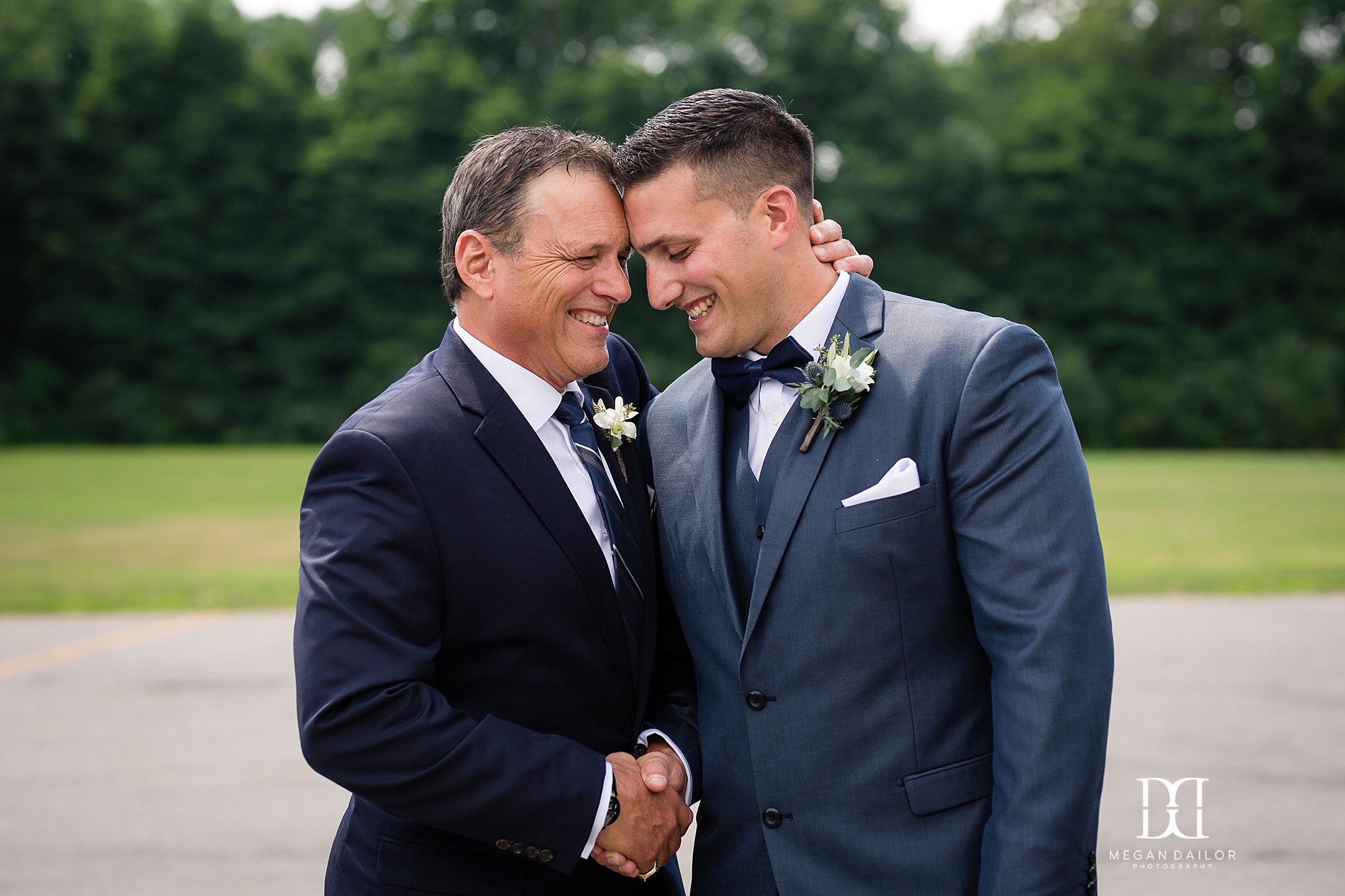 Mark was so happy to see his beautiful bride.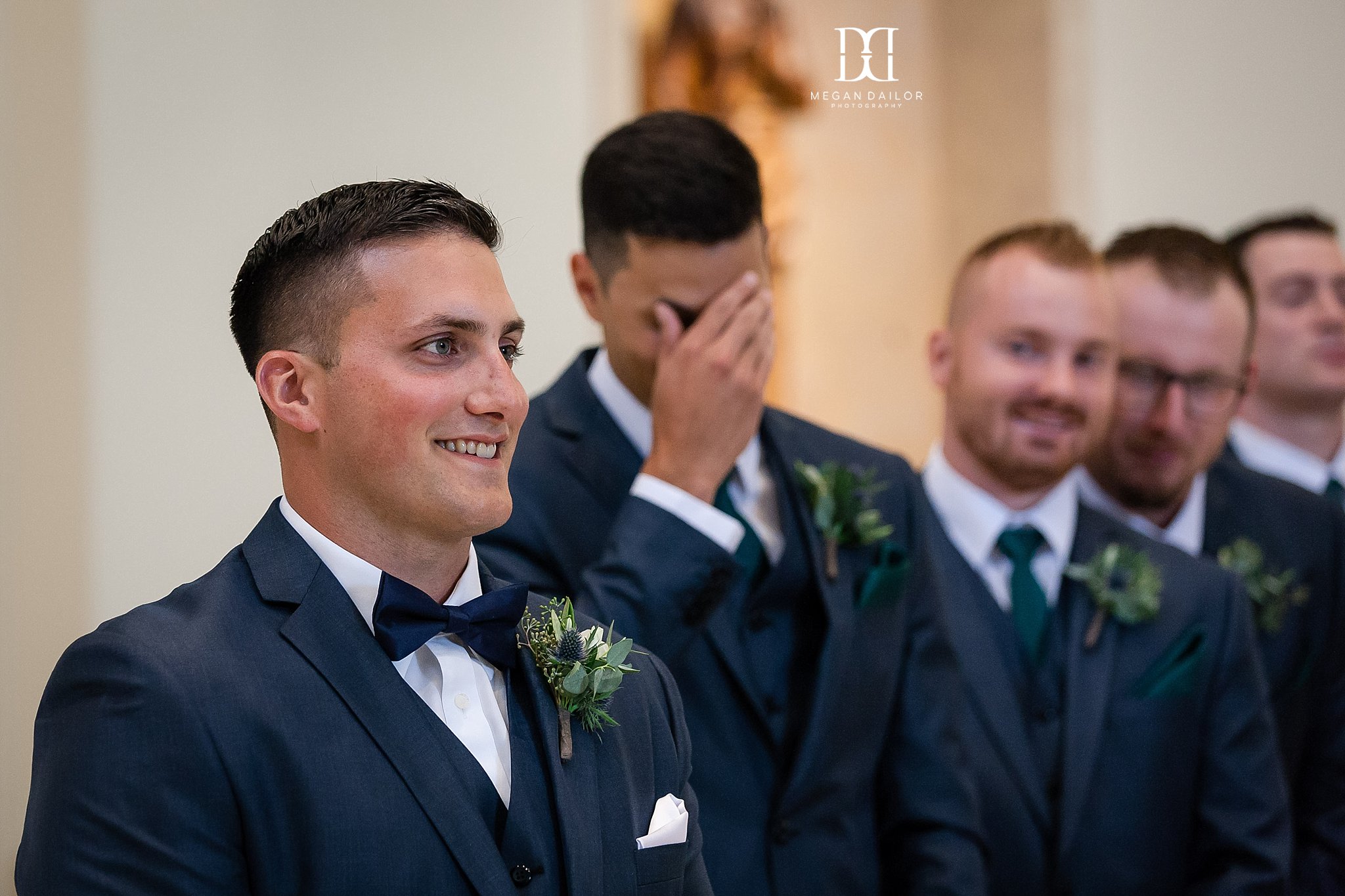 Carol was beaming.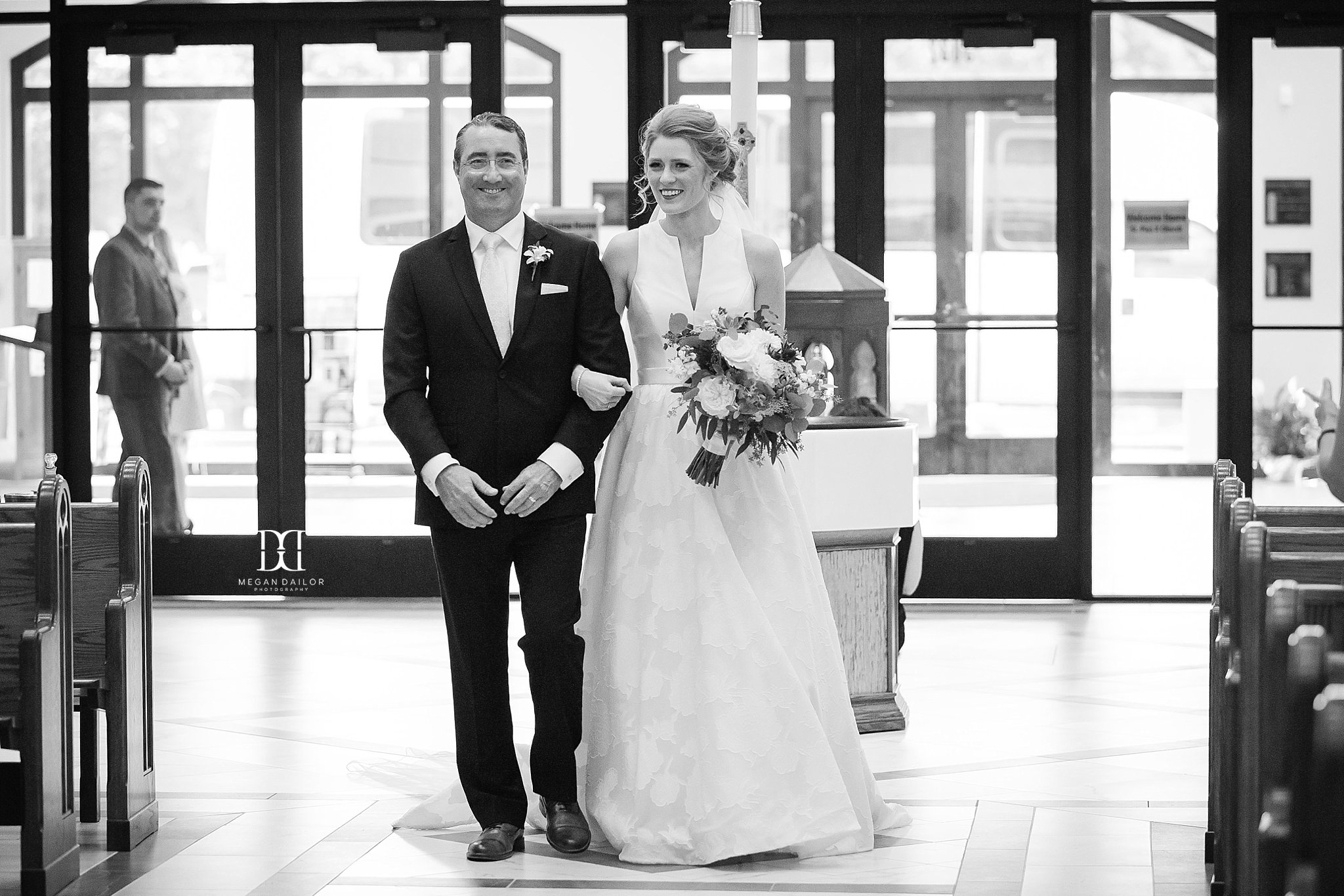 LOLLLL this may be one of my favorite father of the bride moments... "I've got my eyes on you, pal!"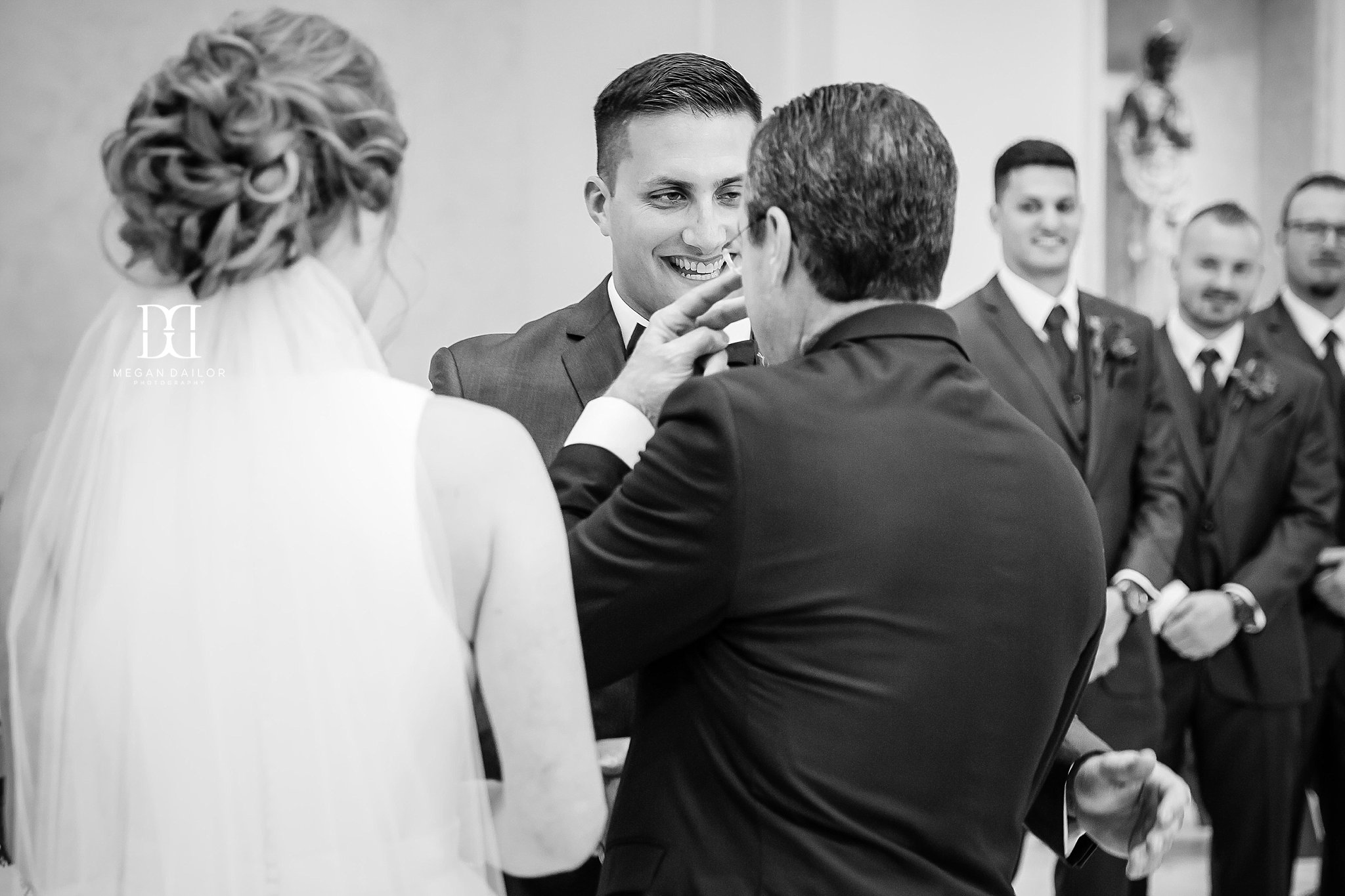 Omg, the way they look at each other is just the sweetest.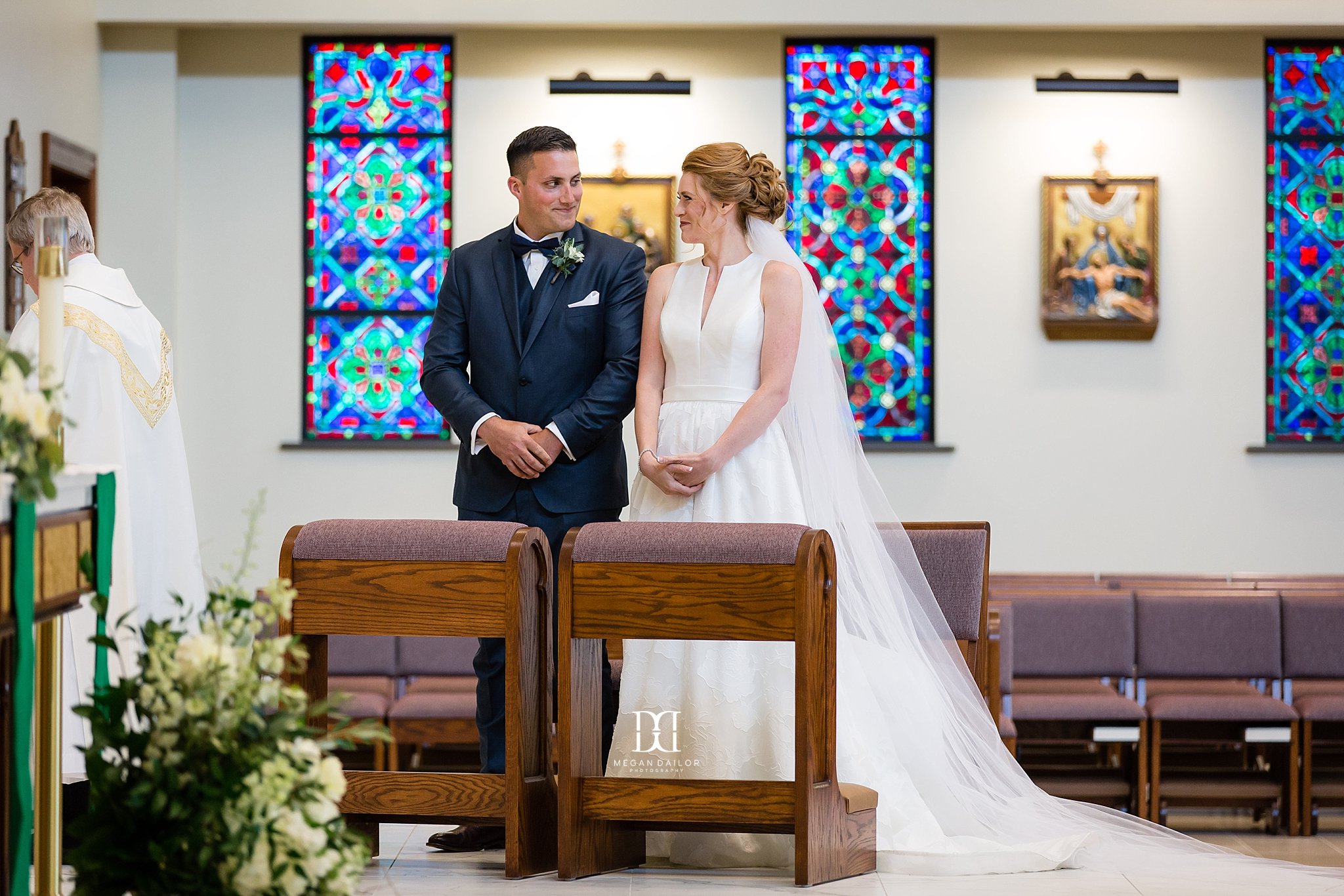 Maid of honor skills!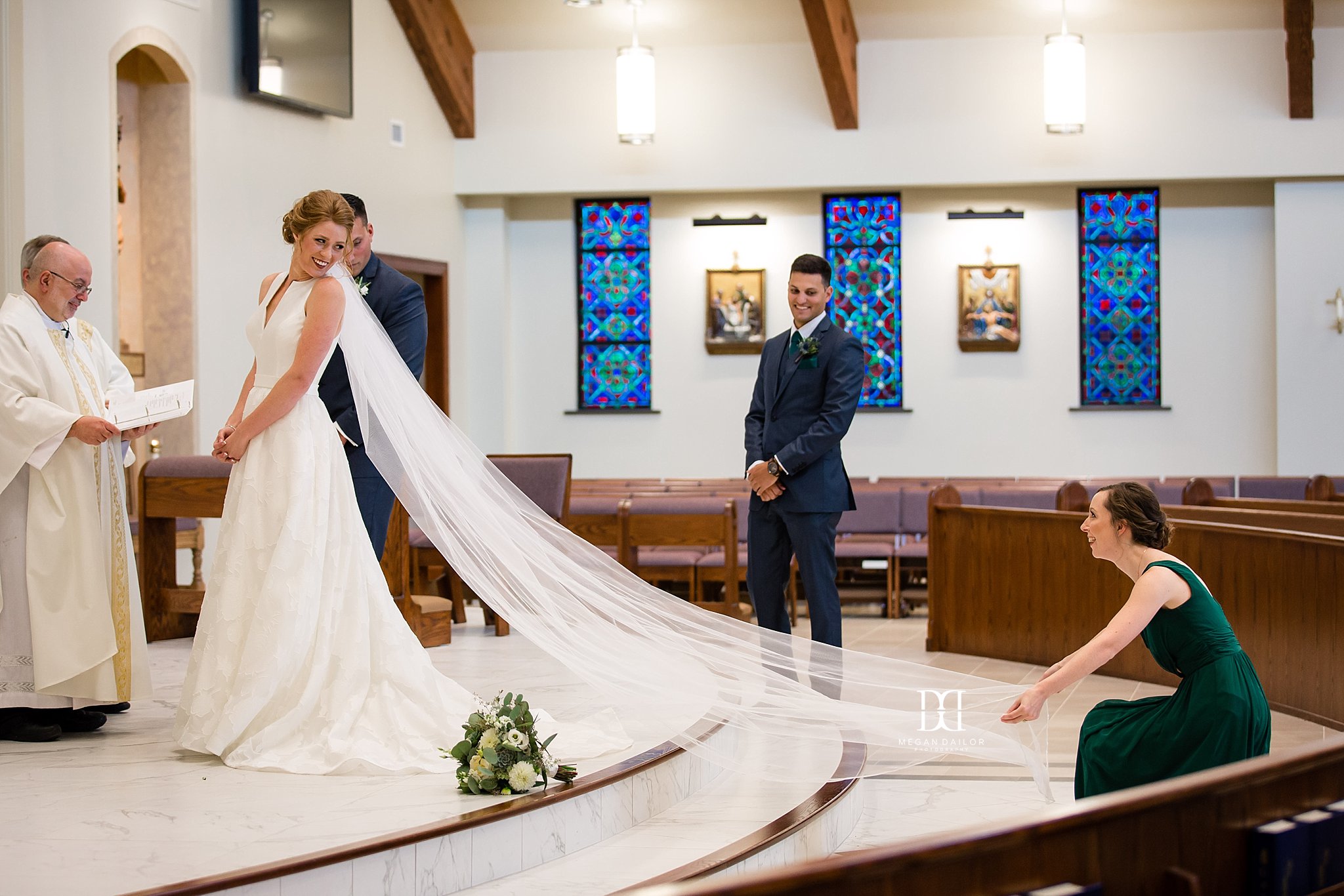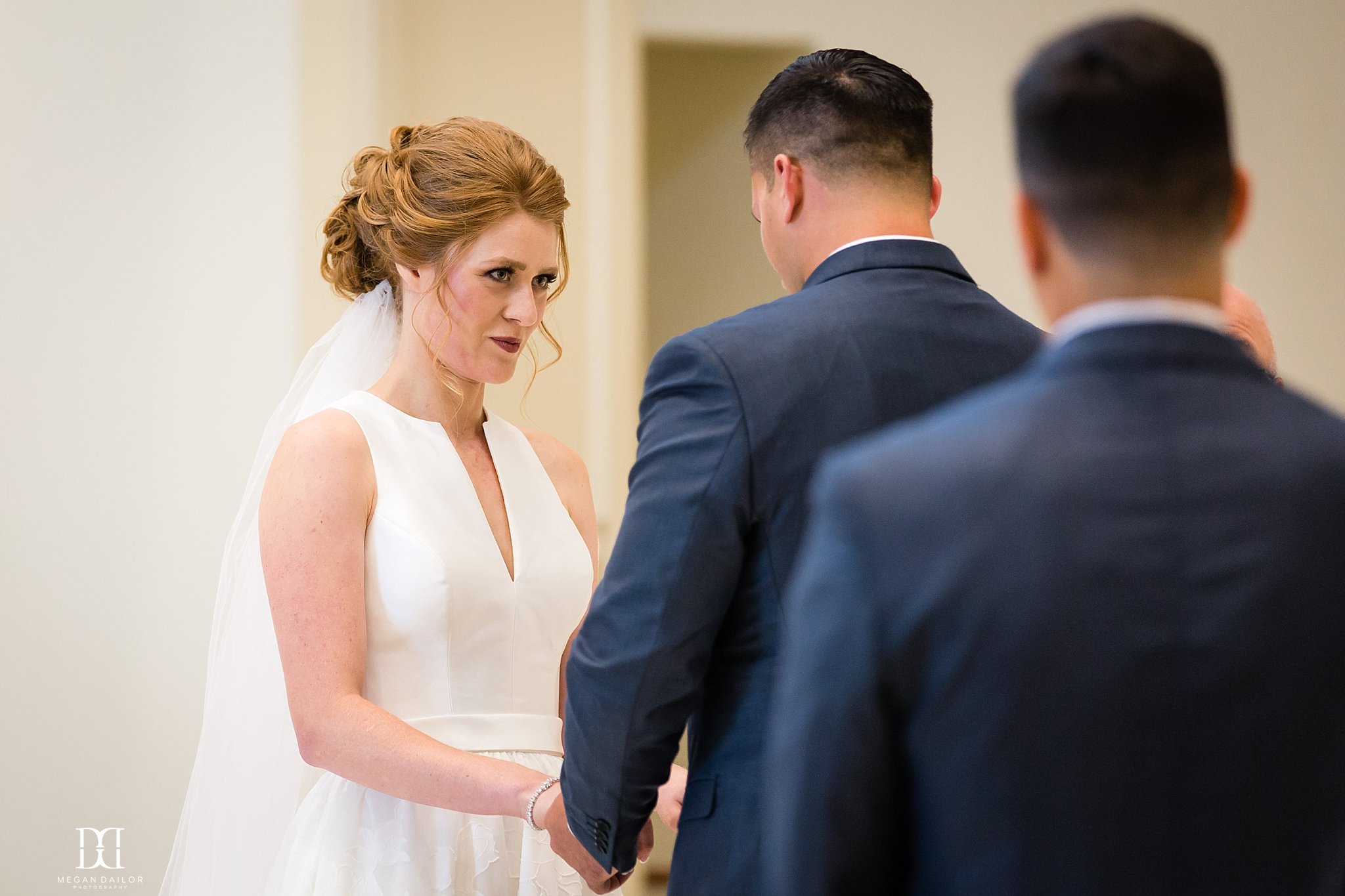 😉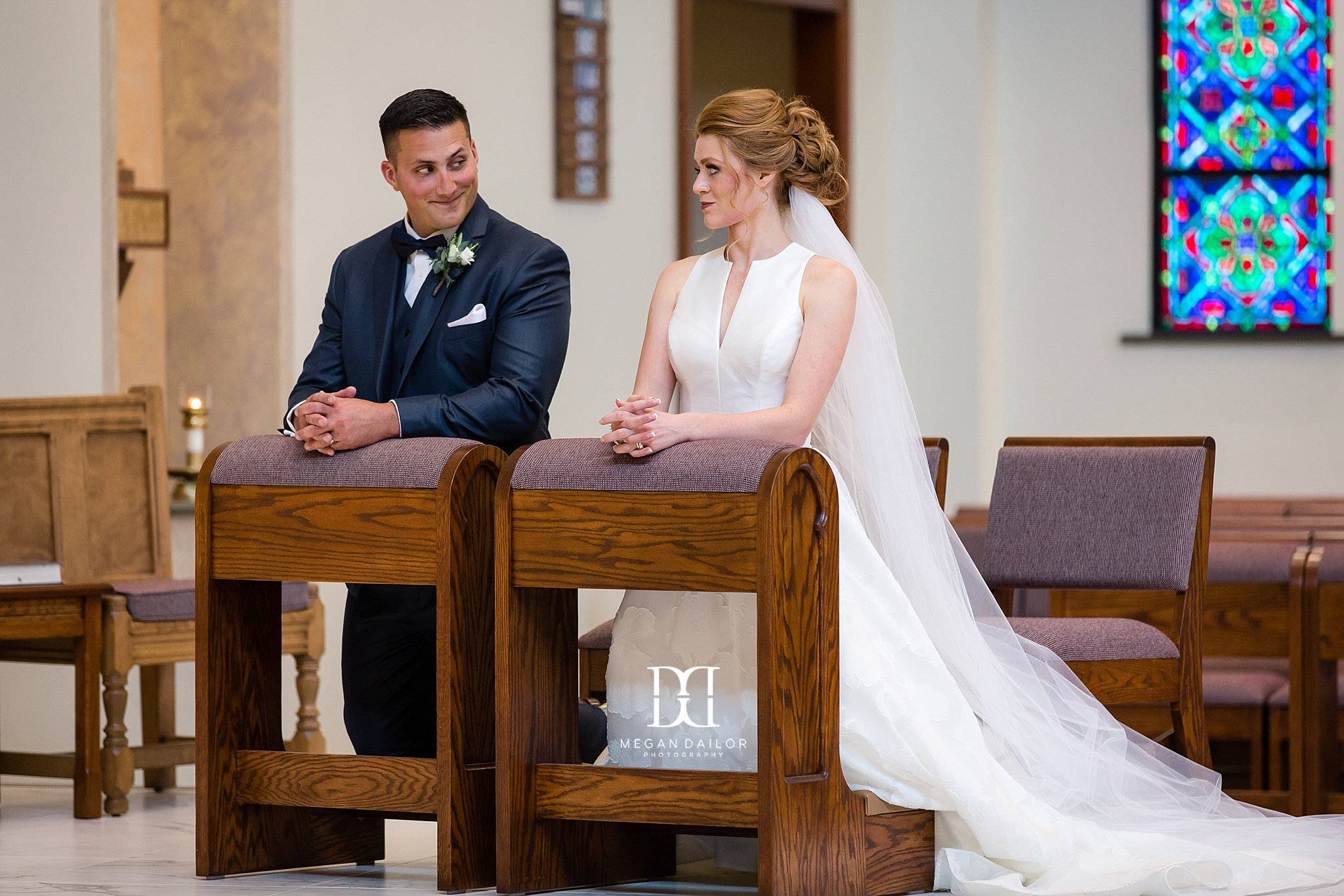 It's official! (Also, St. Pius X Church is beautiful, wow!)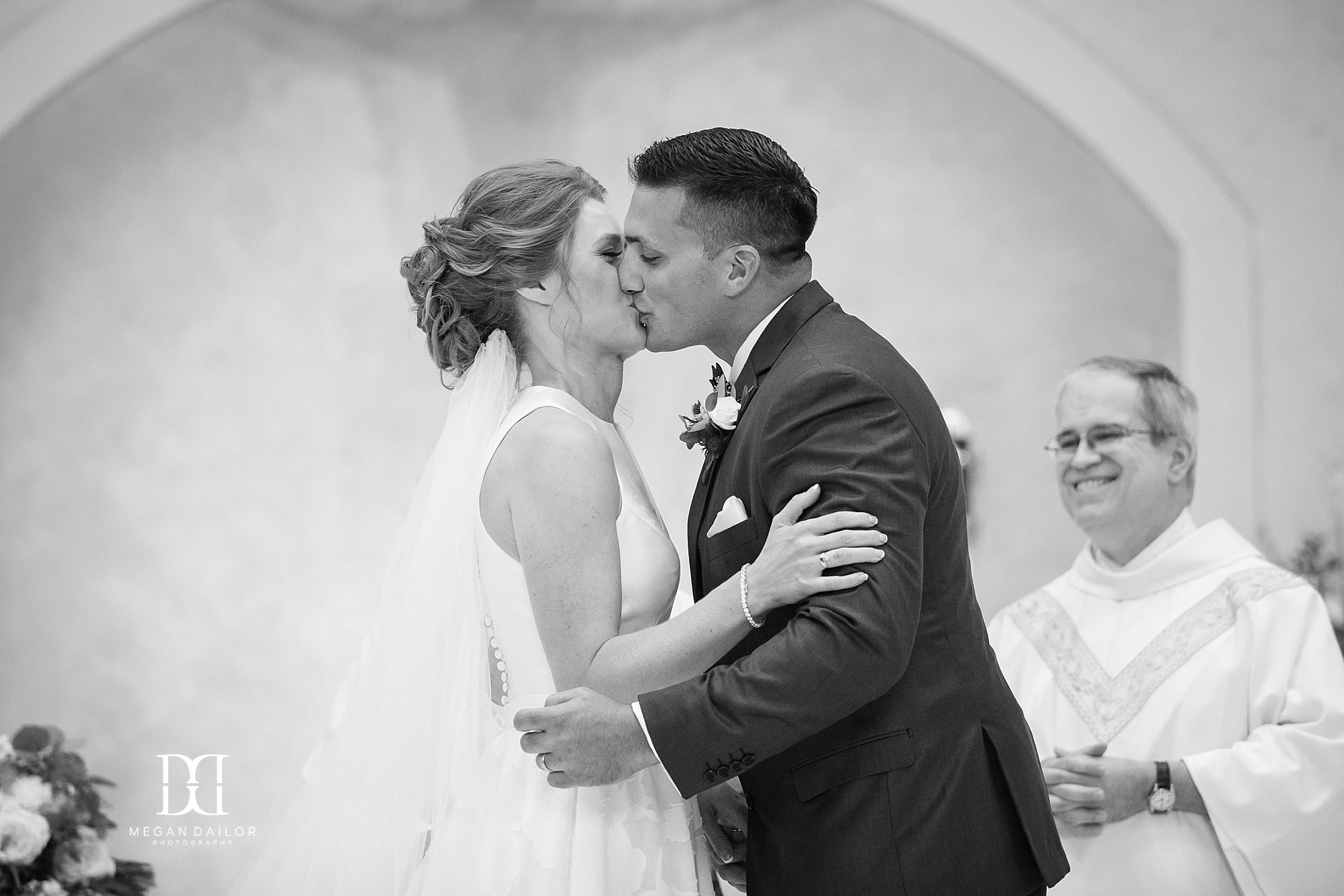 So much joy!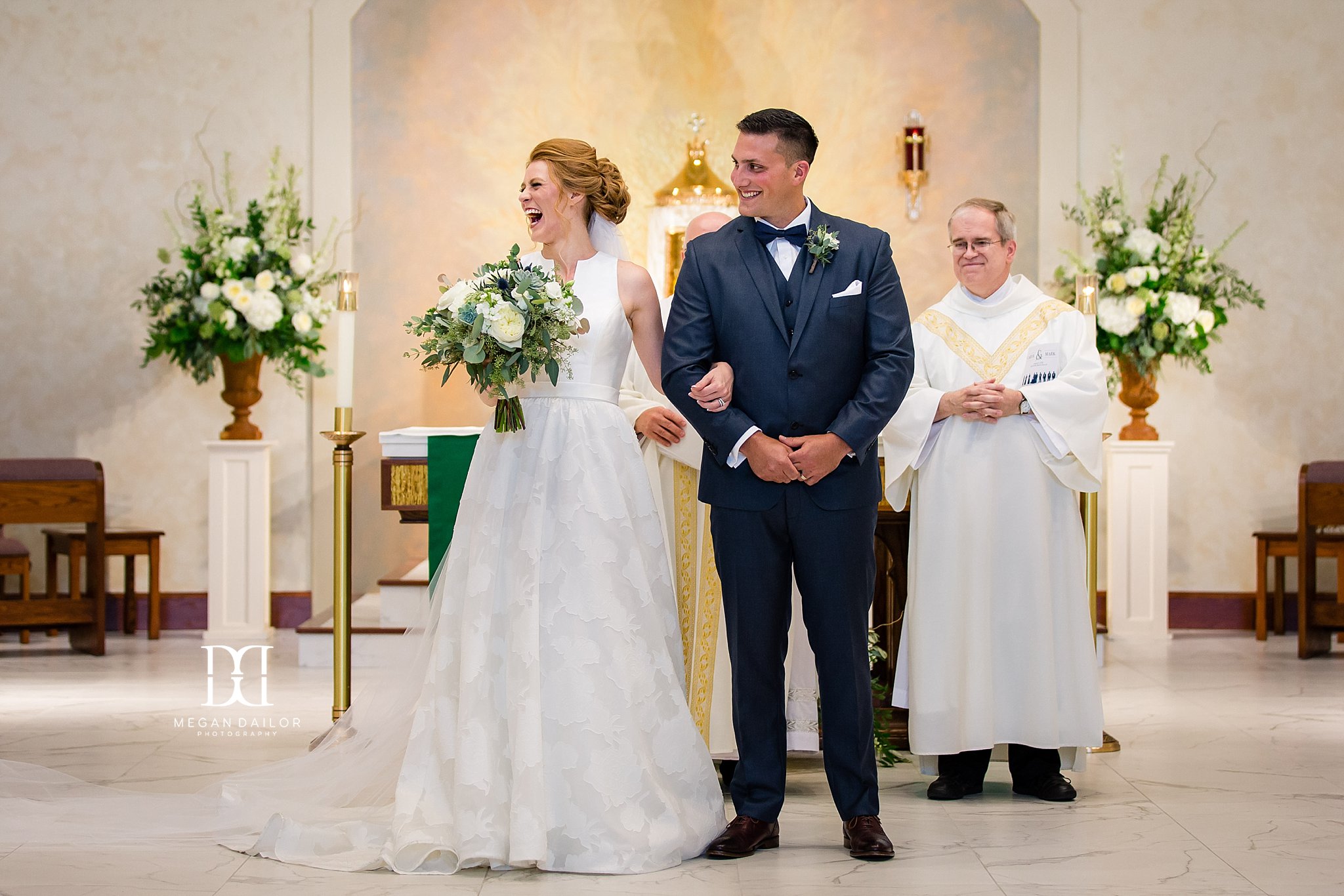 We headed over to the Sunken Garden at Warner Castle for pictures, it was so beautiful.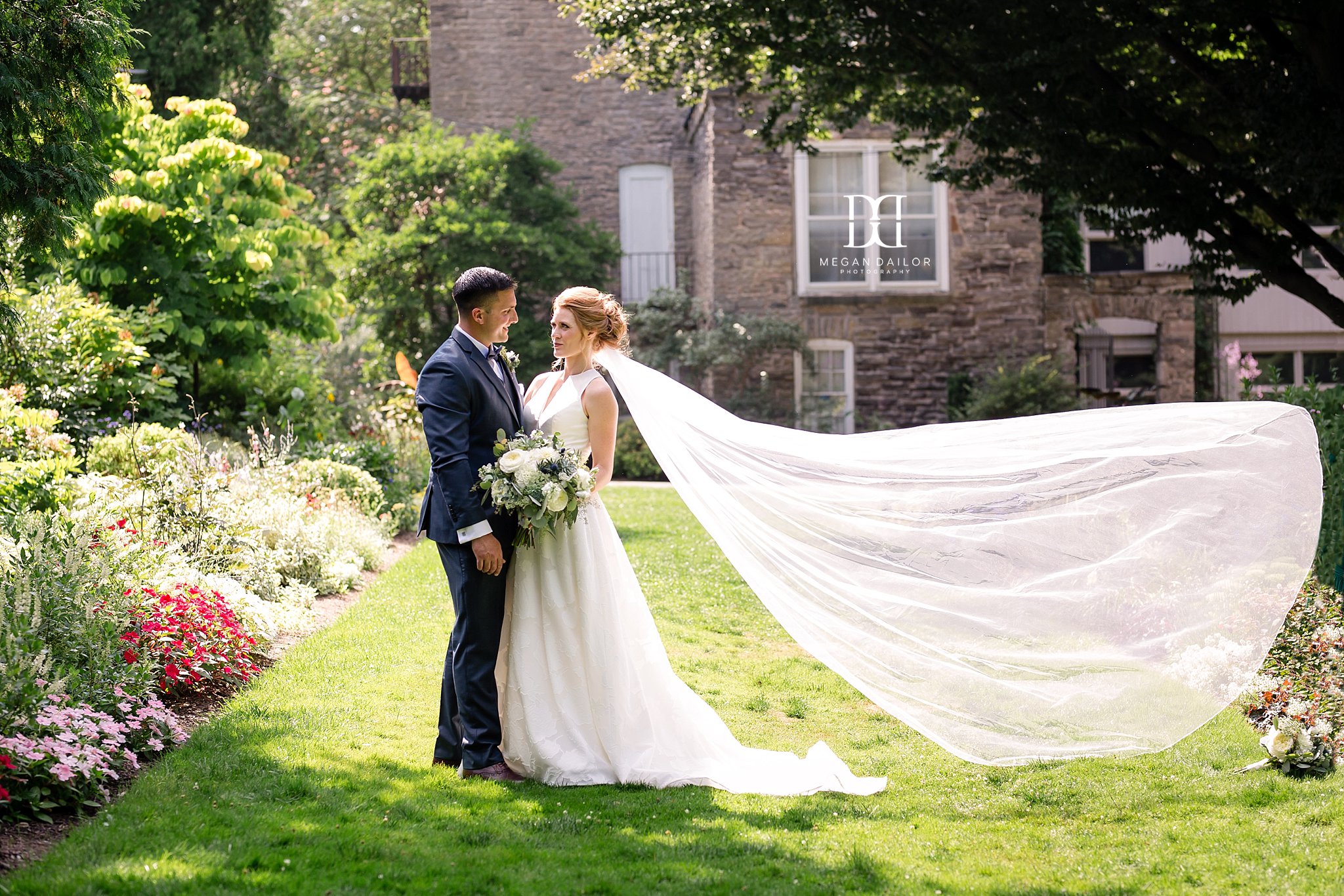 Carol's Justin Alexander dress from Stella's Bridal Boutique was flawlessssss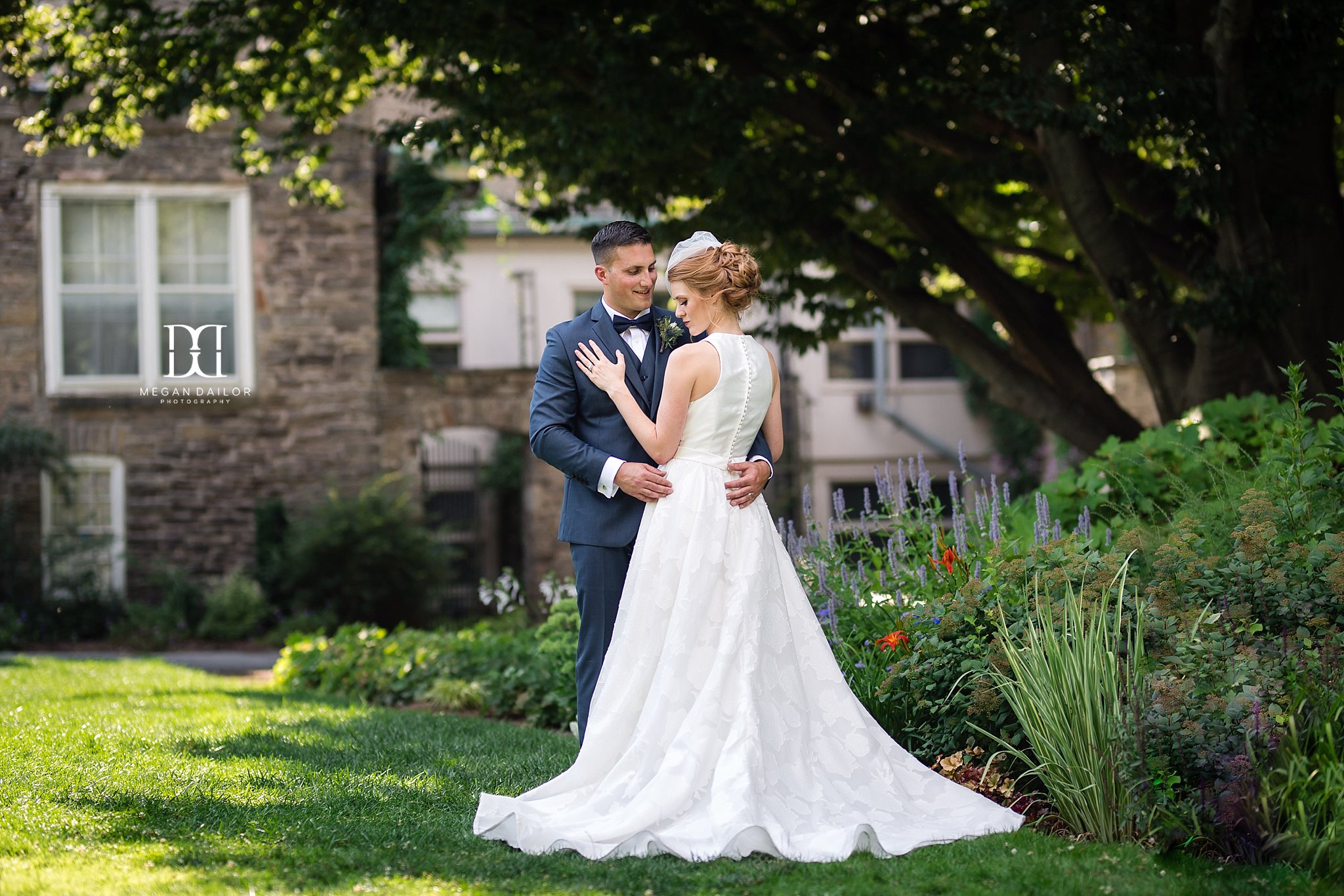 Carol's flowers from Kittelberger Florist & Gifts were perfection.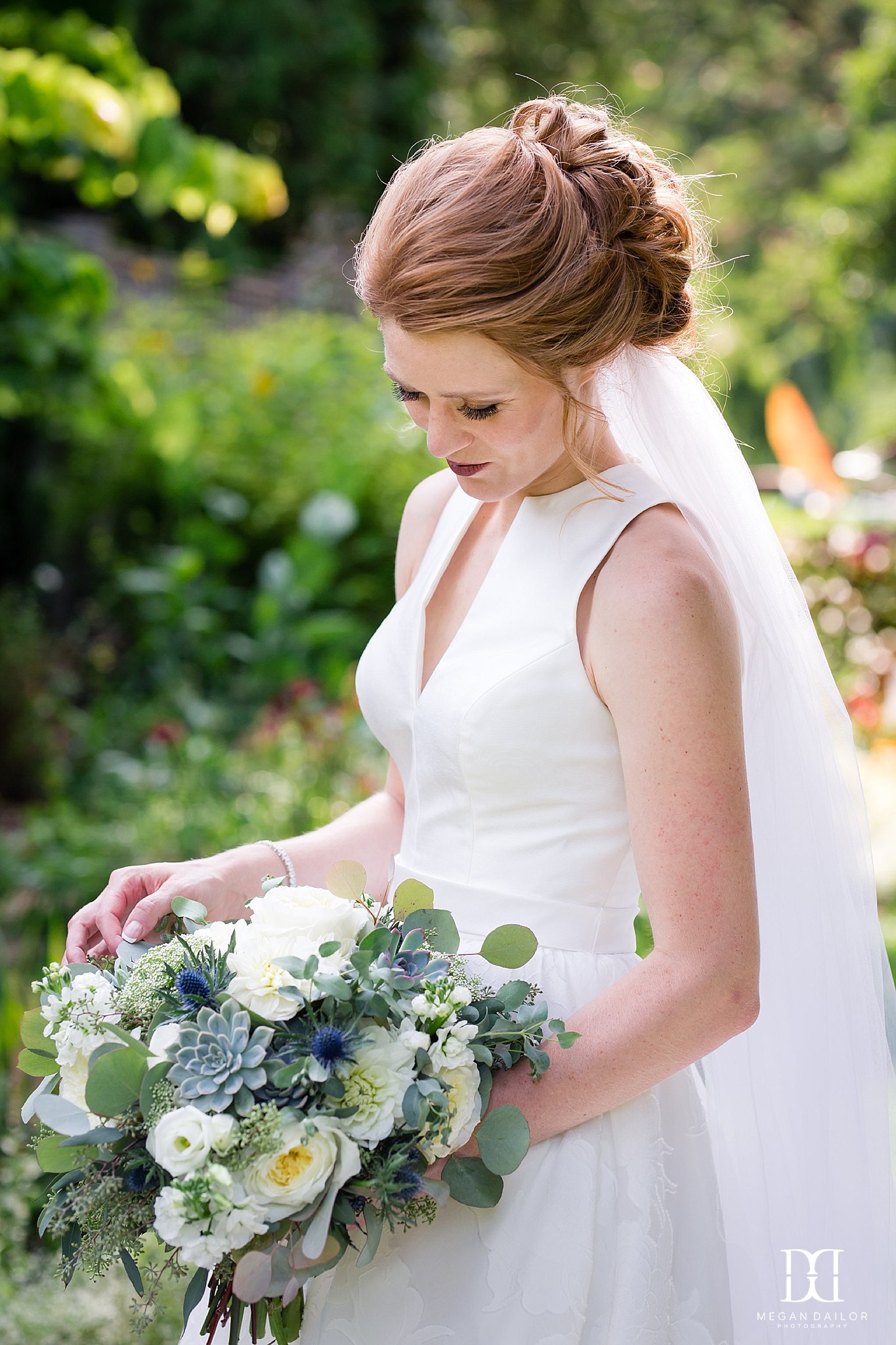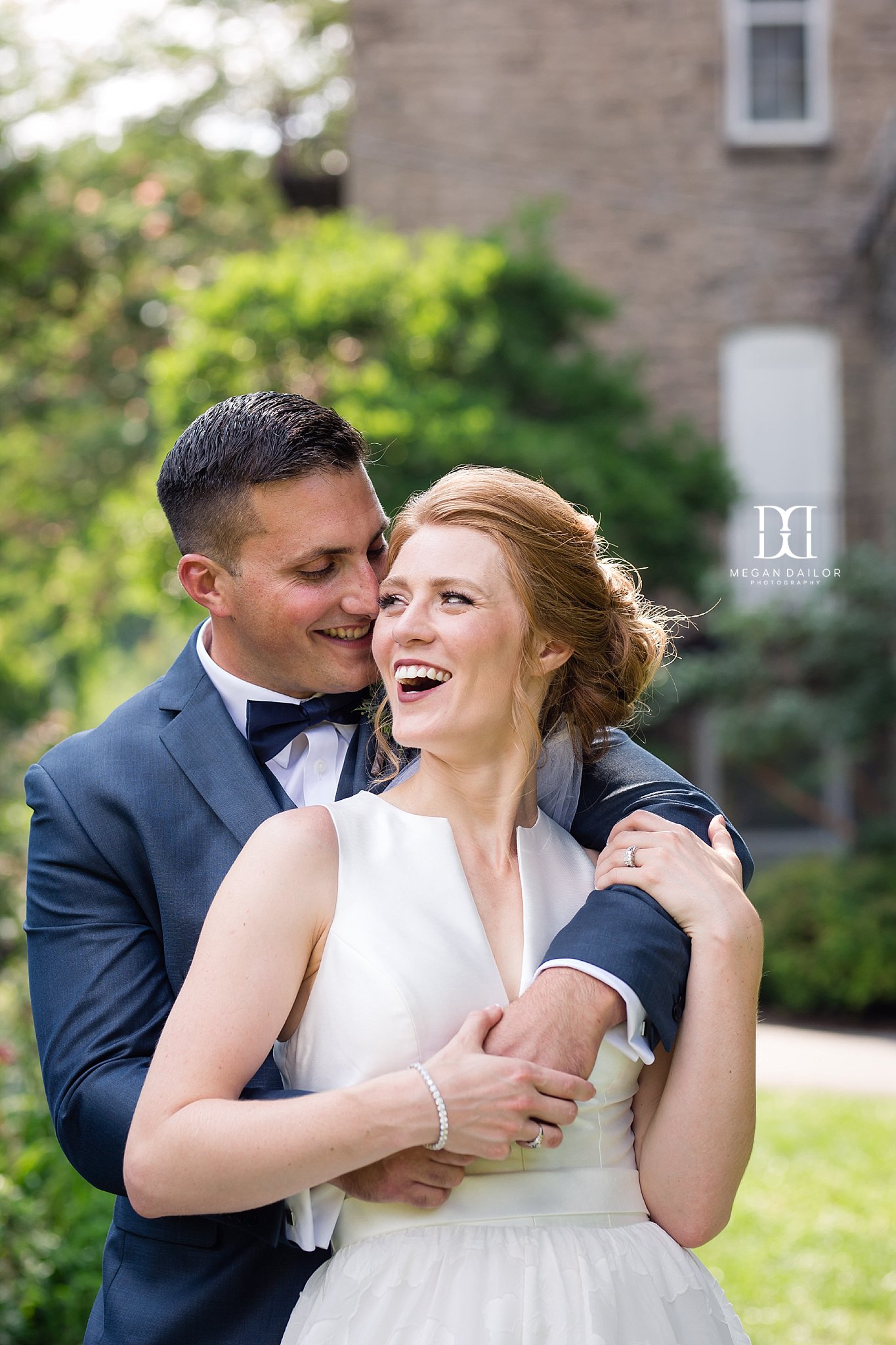 Sigh!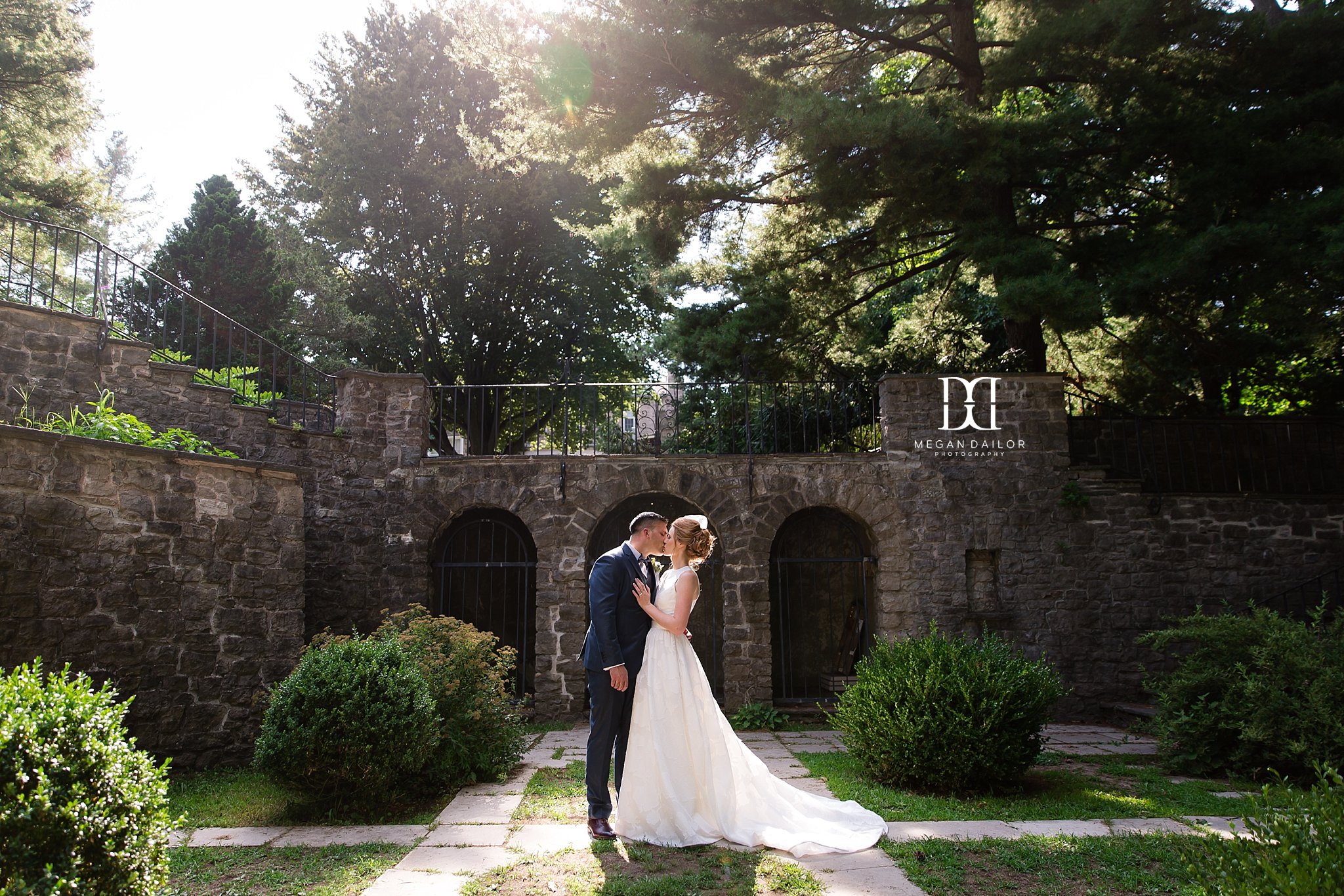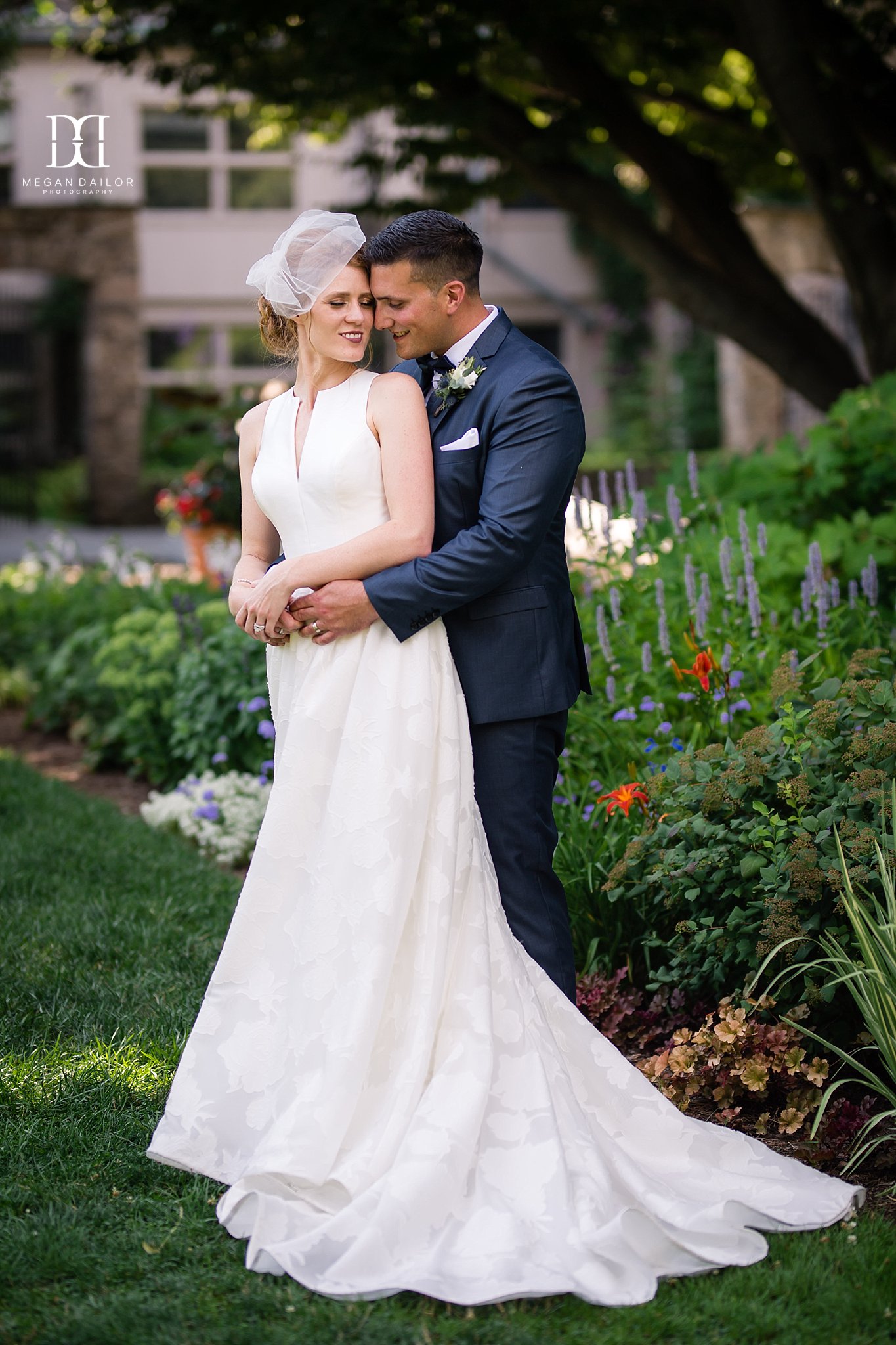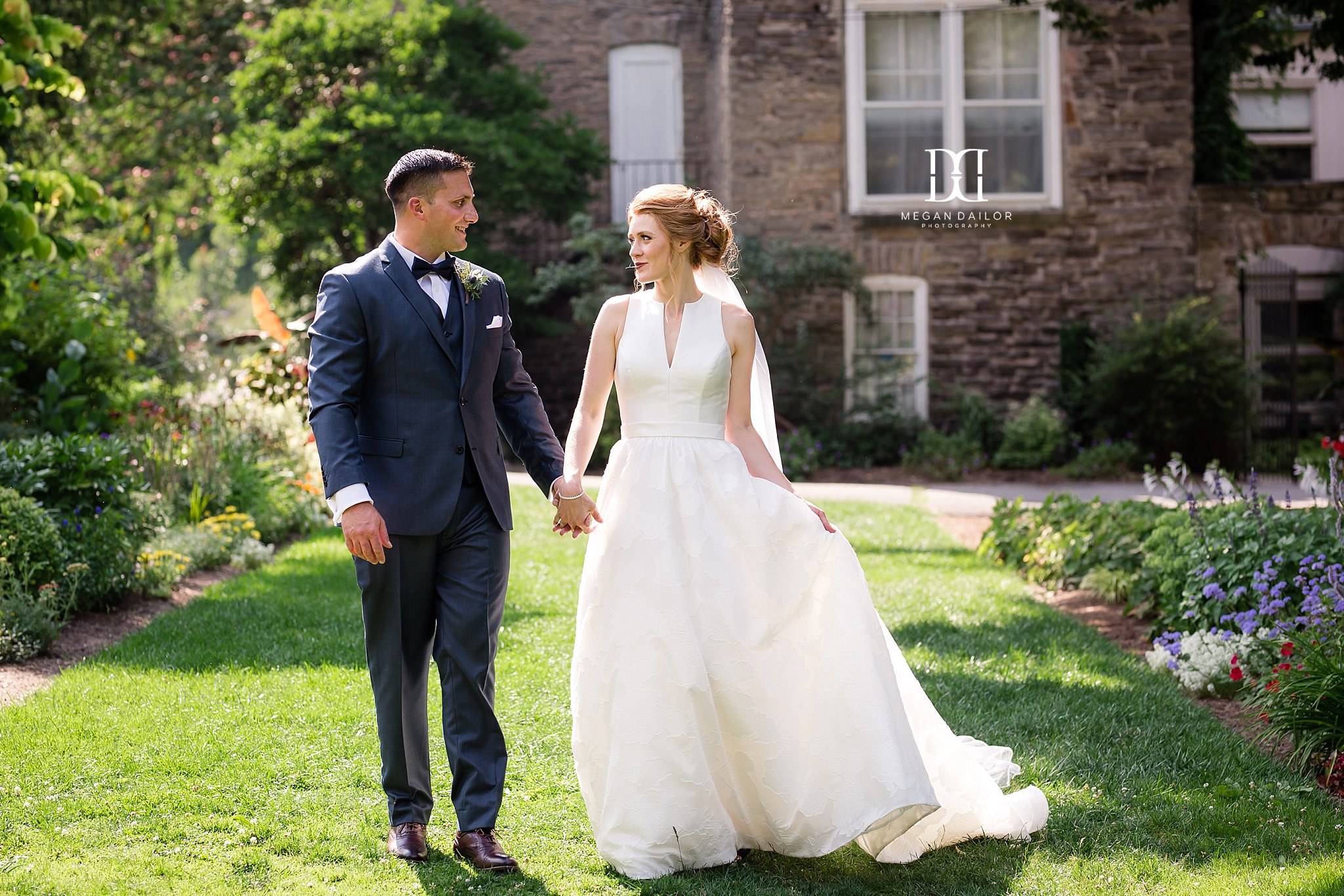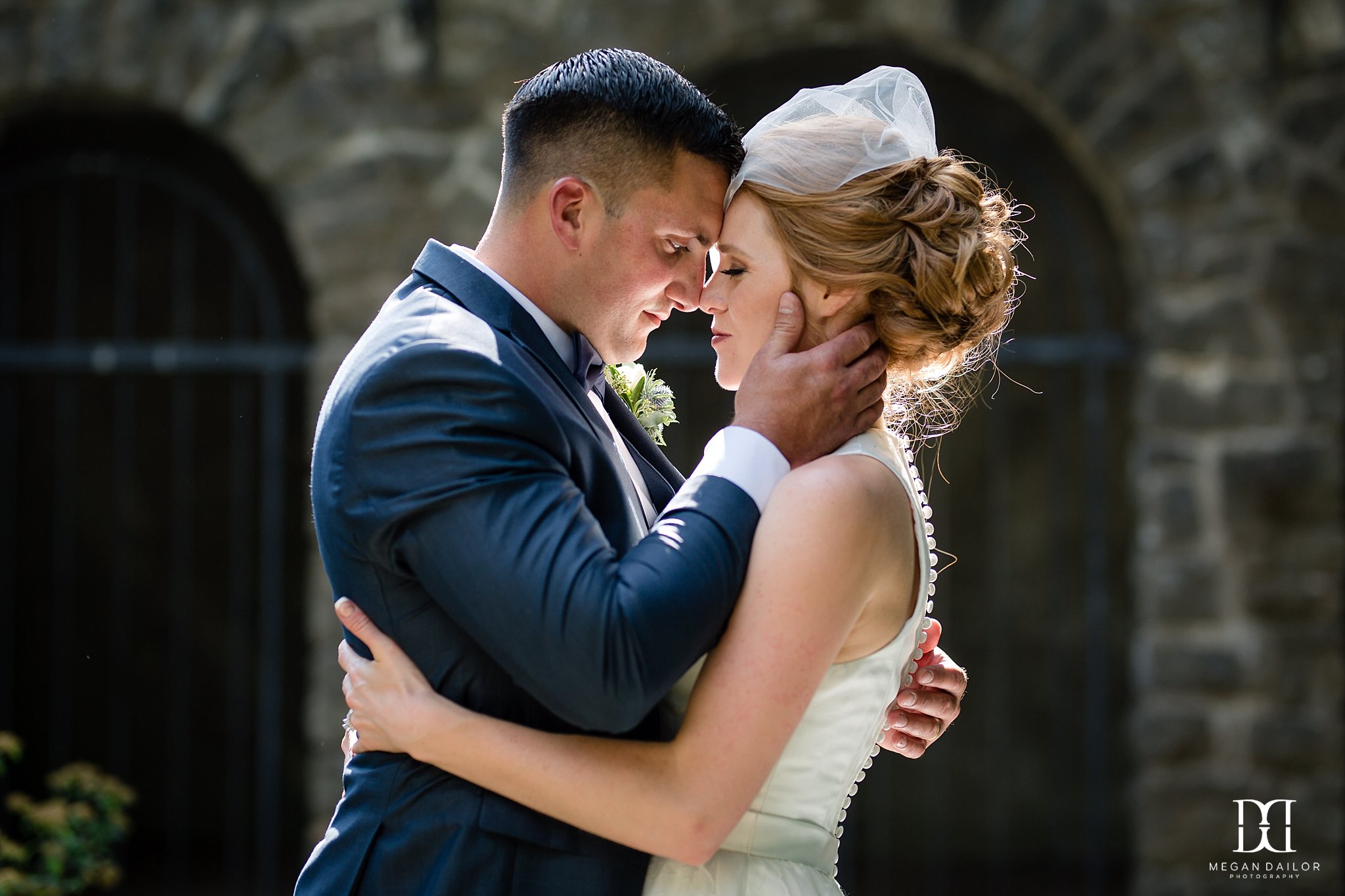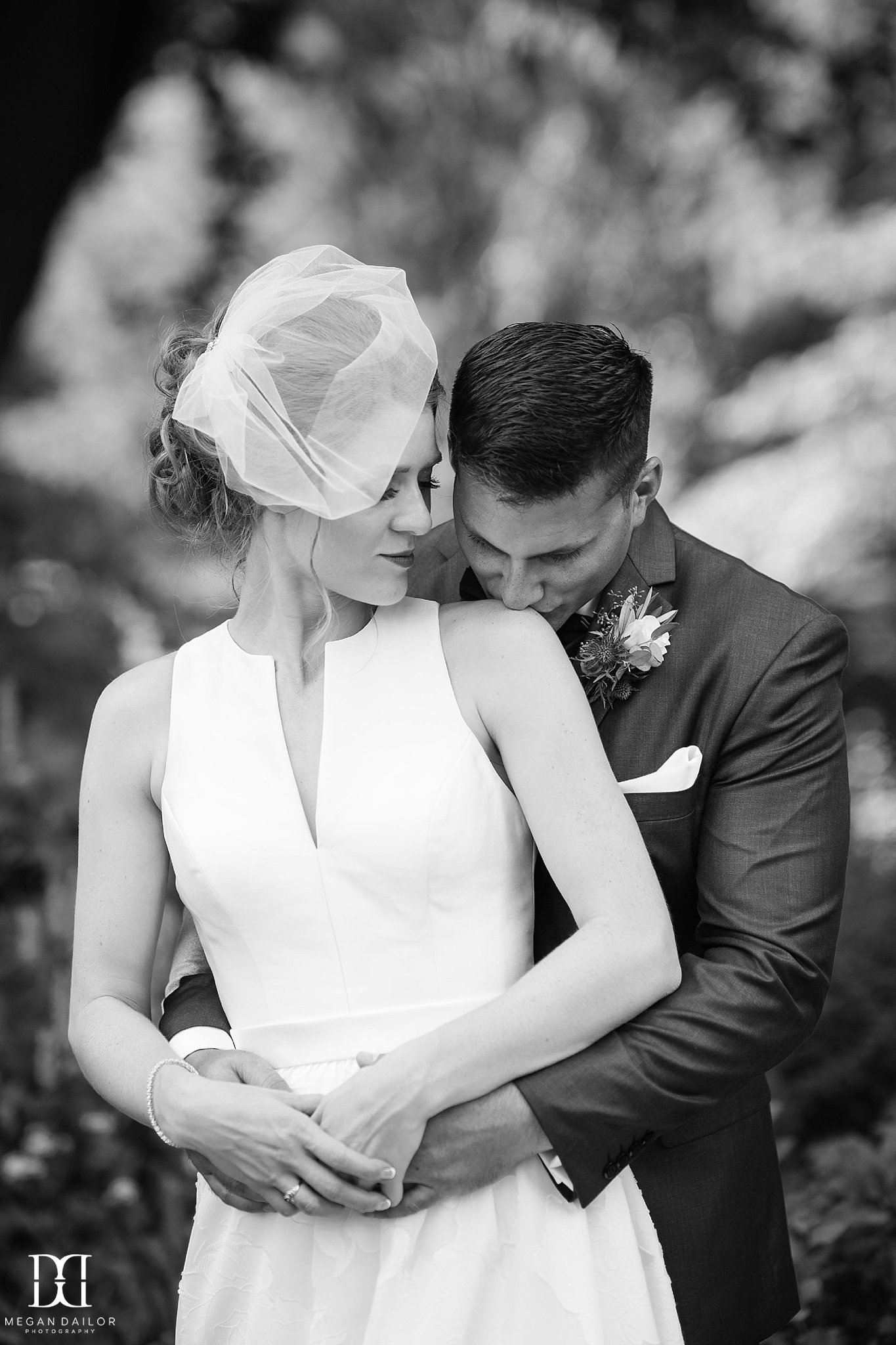 Pockets! What a beautiful dress and beautiful couple!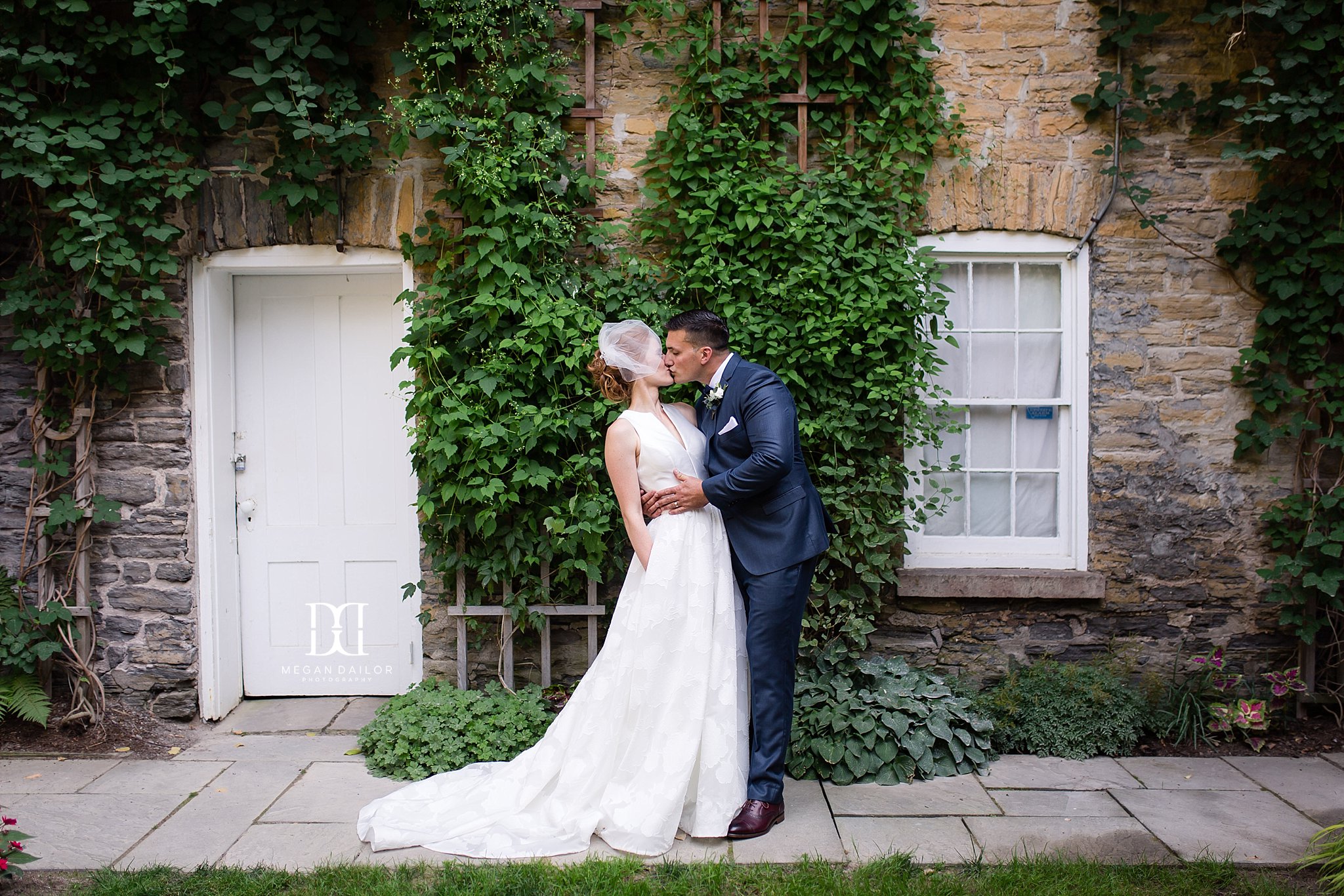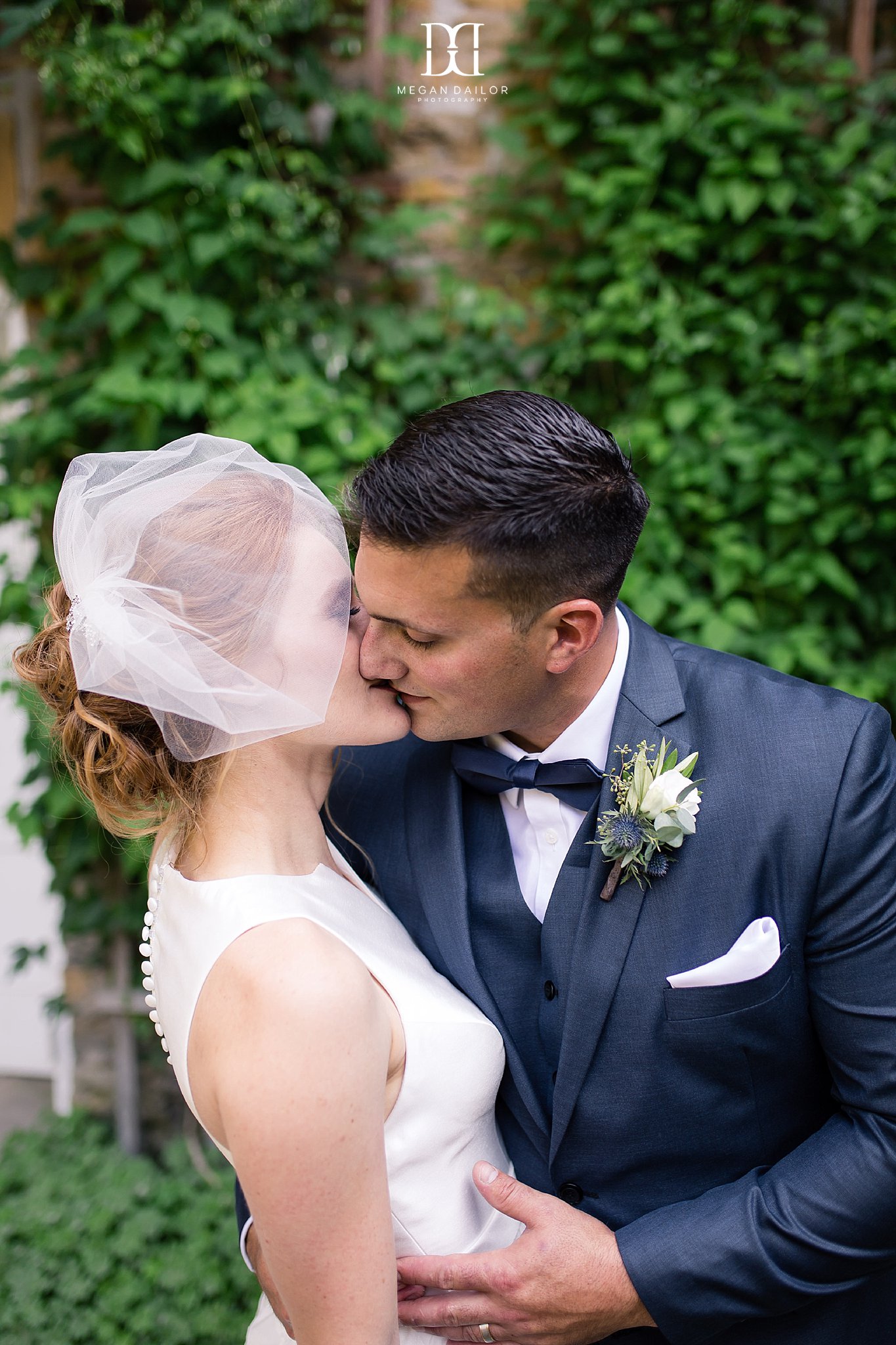 Loving those green dresses for the bridesmaids!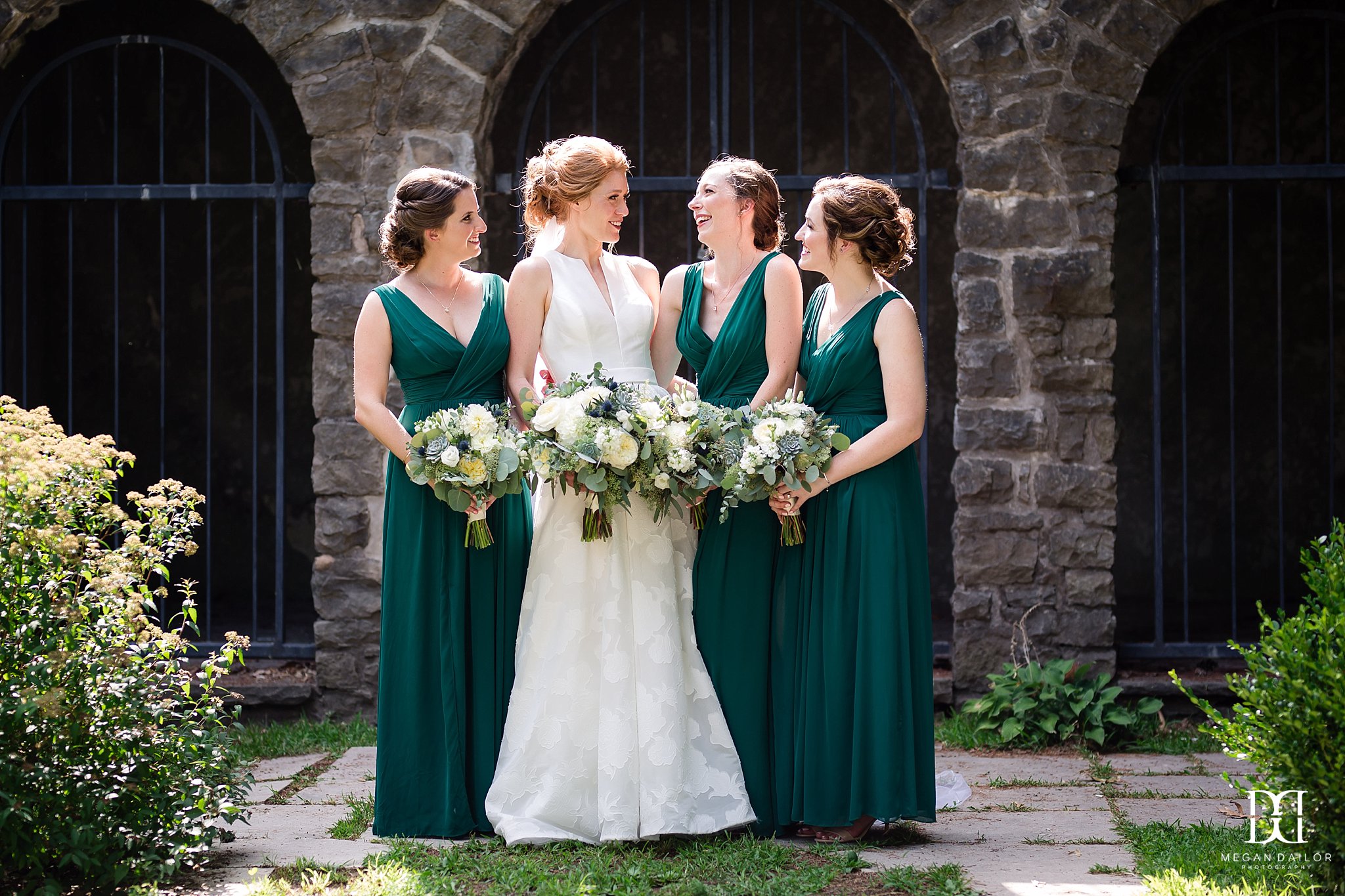 Wedding party fun!

Looking like angels.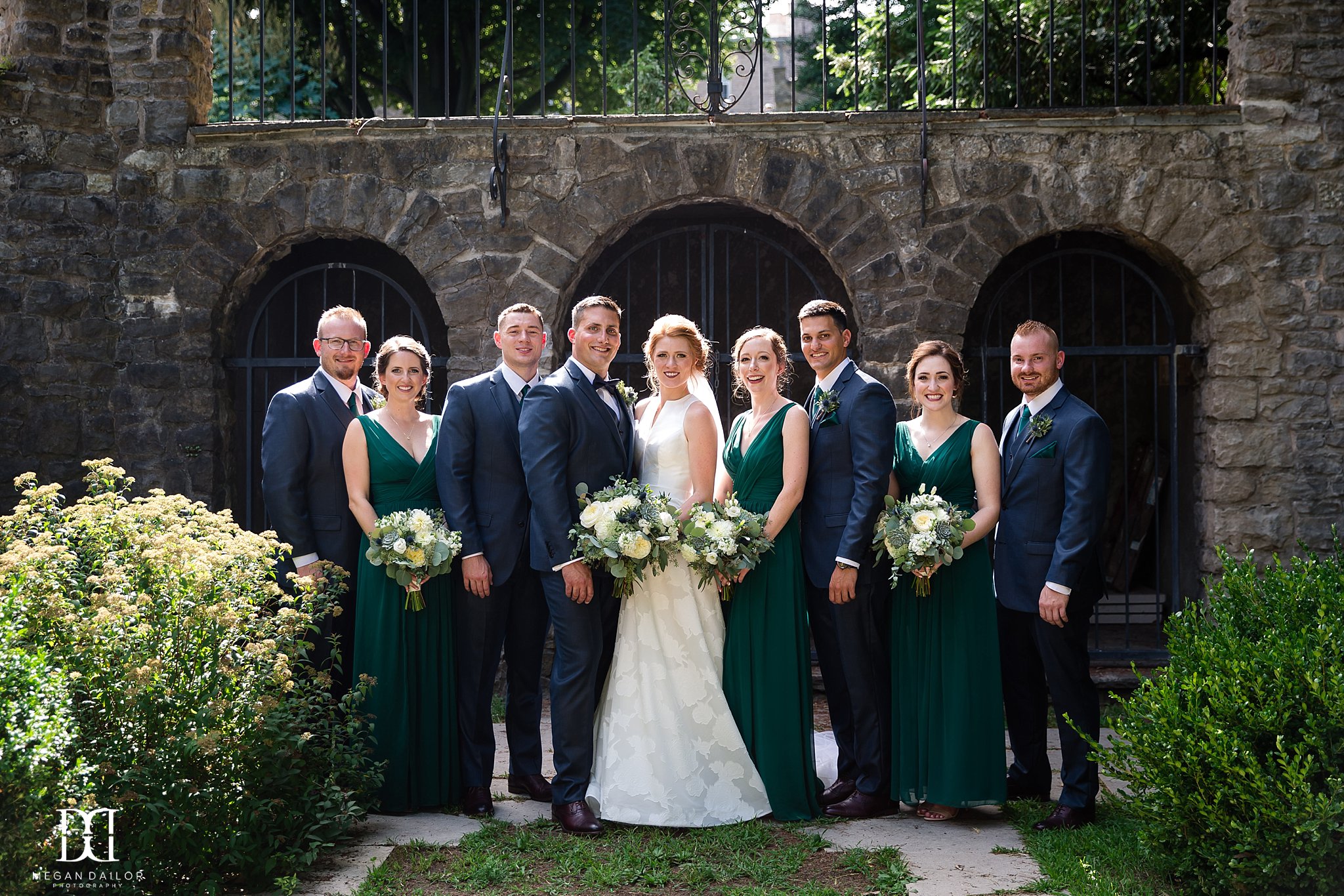 PHIL! 😀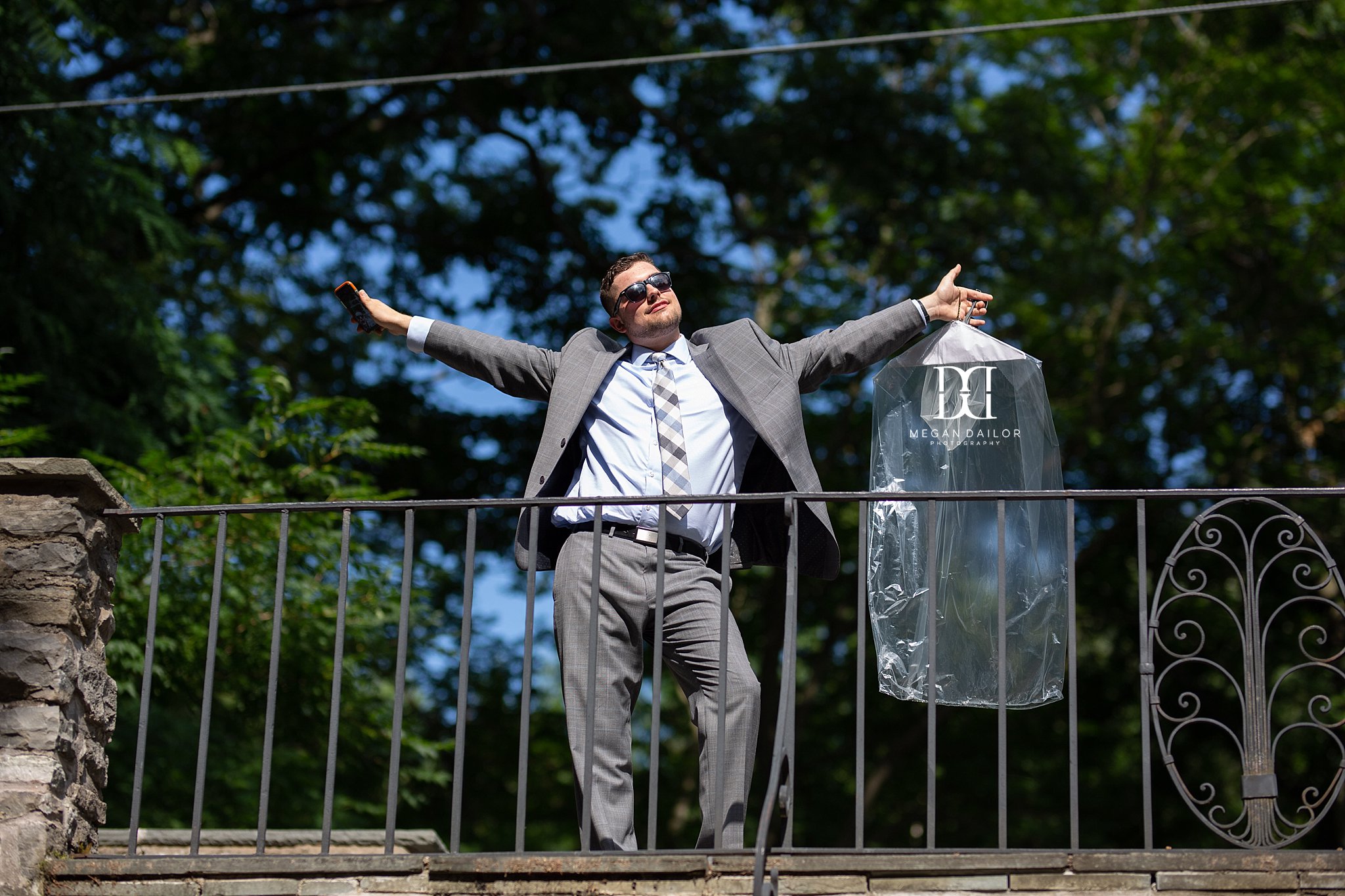 The Hilton Garden Inn College Town looked so stunning.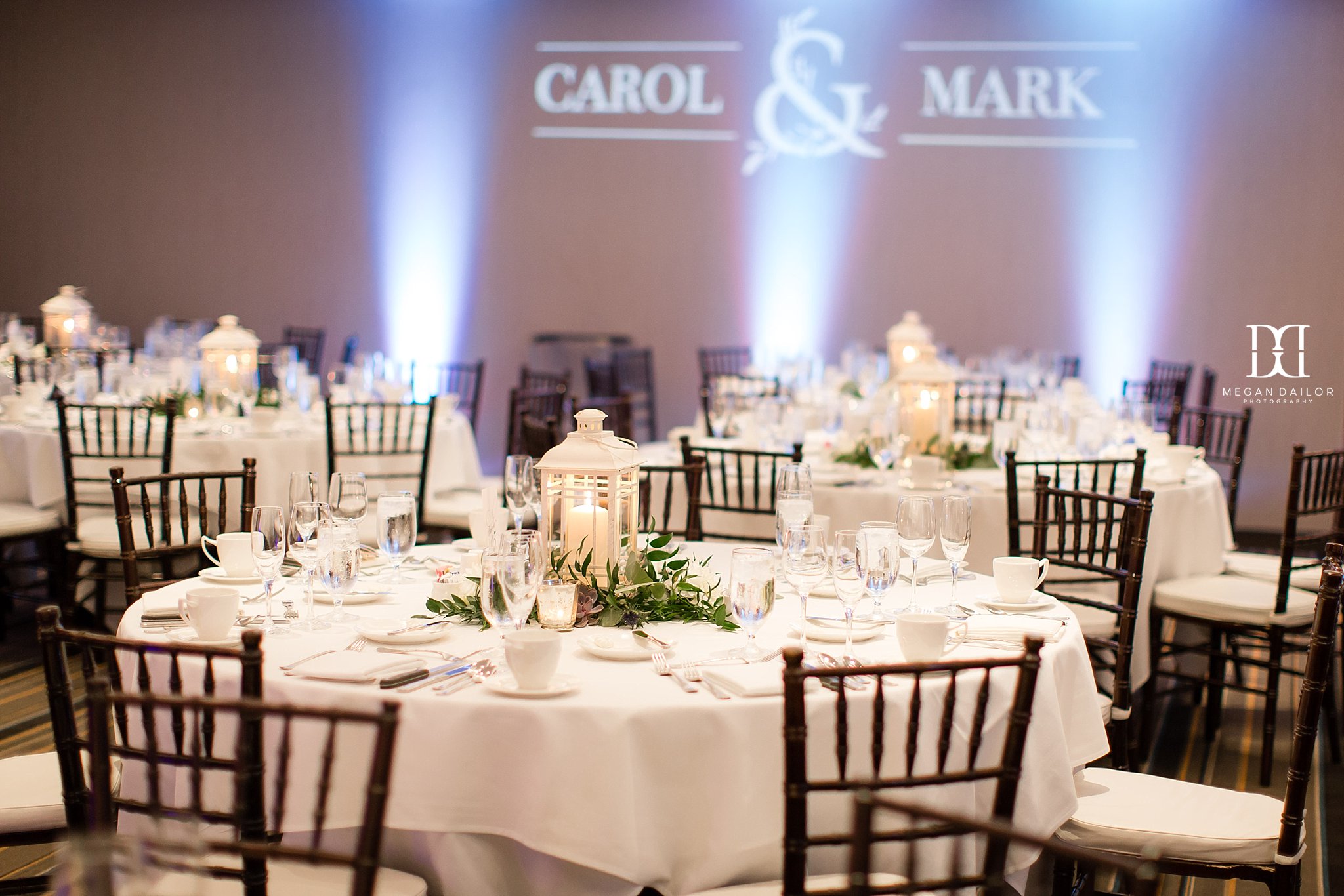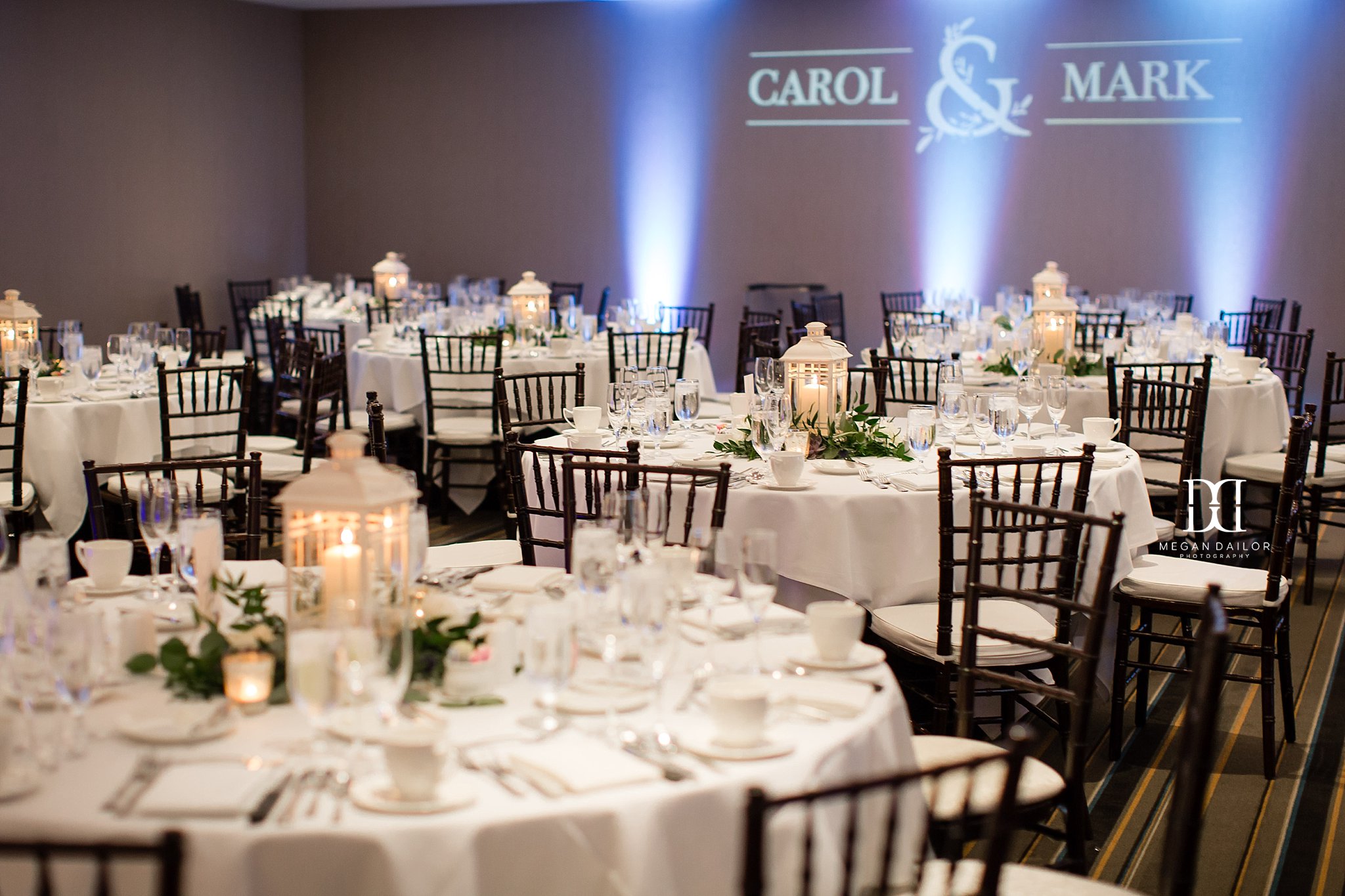 The cake from Sweet Memories was so elegant.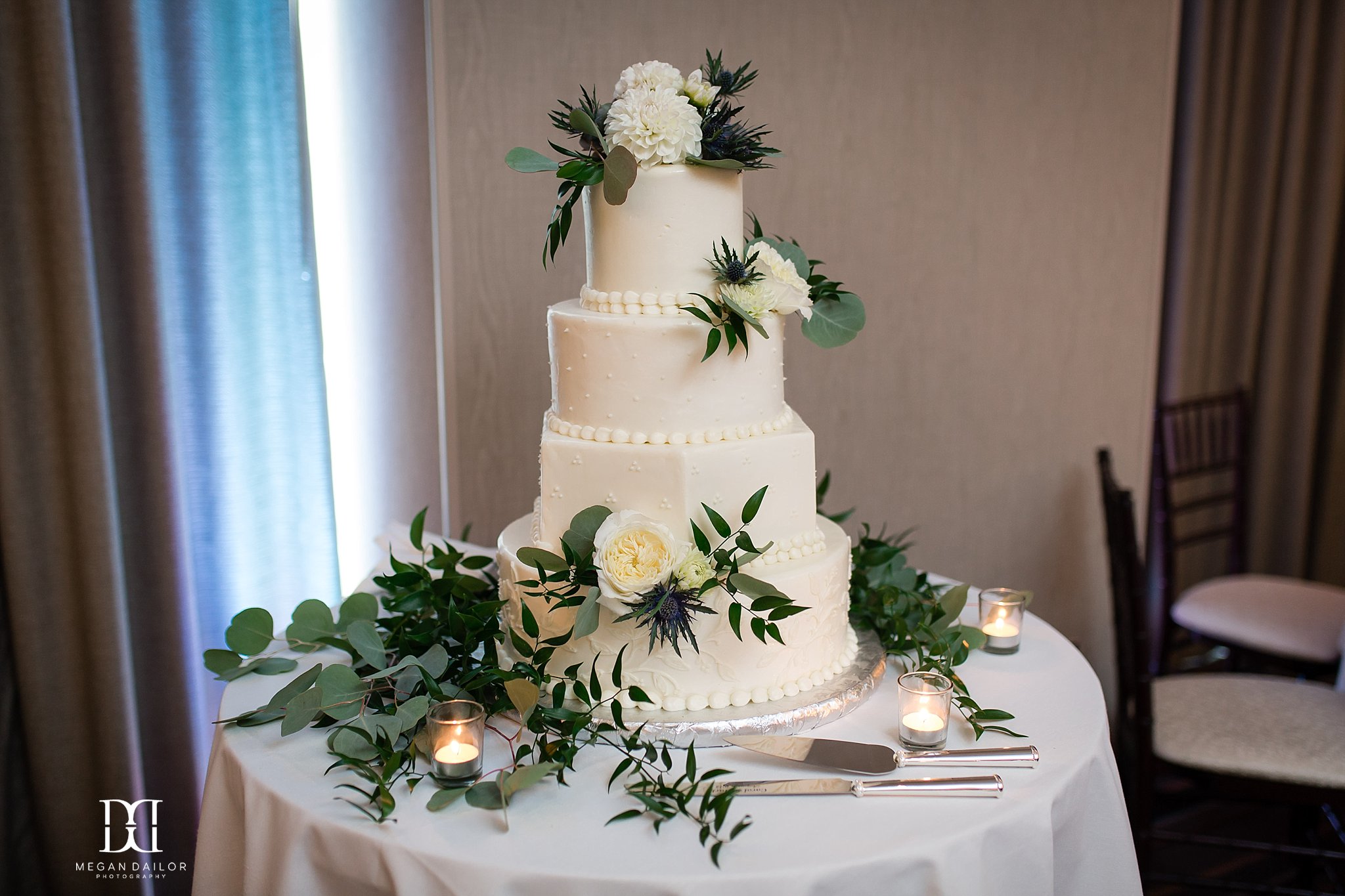 That is how you end a first dance!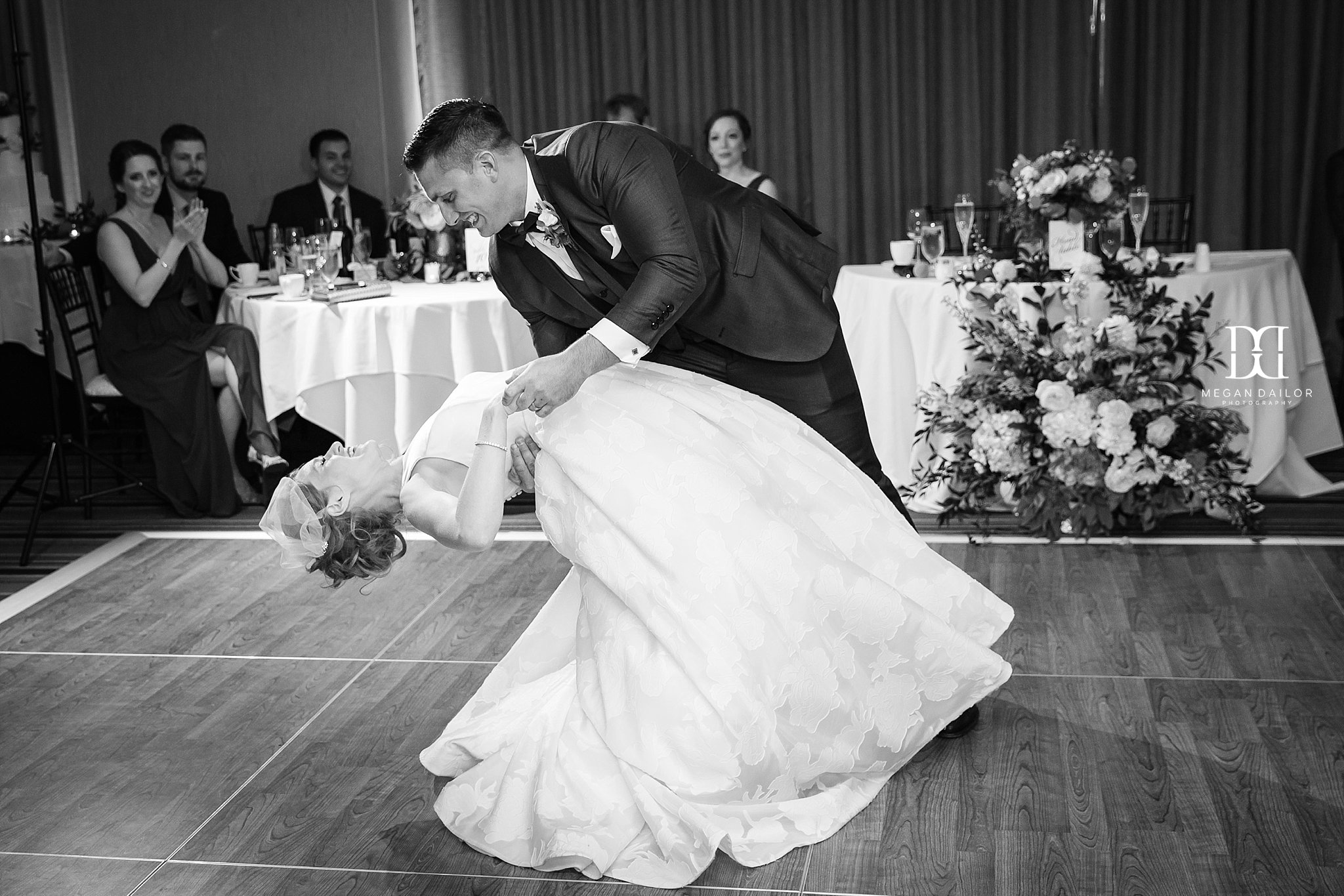 Carol's dad's toast was so sweet.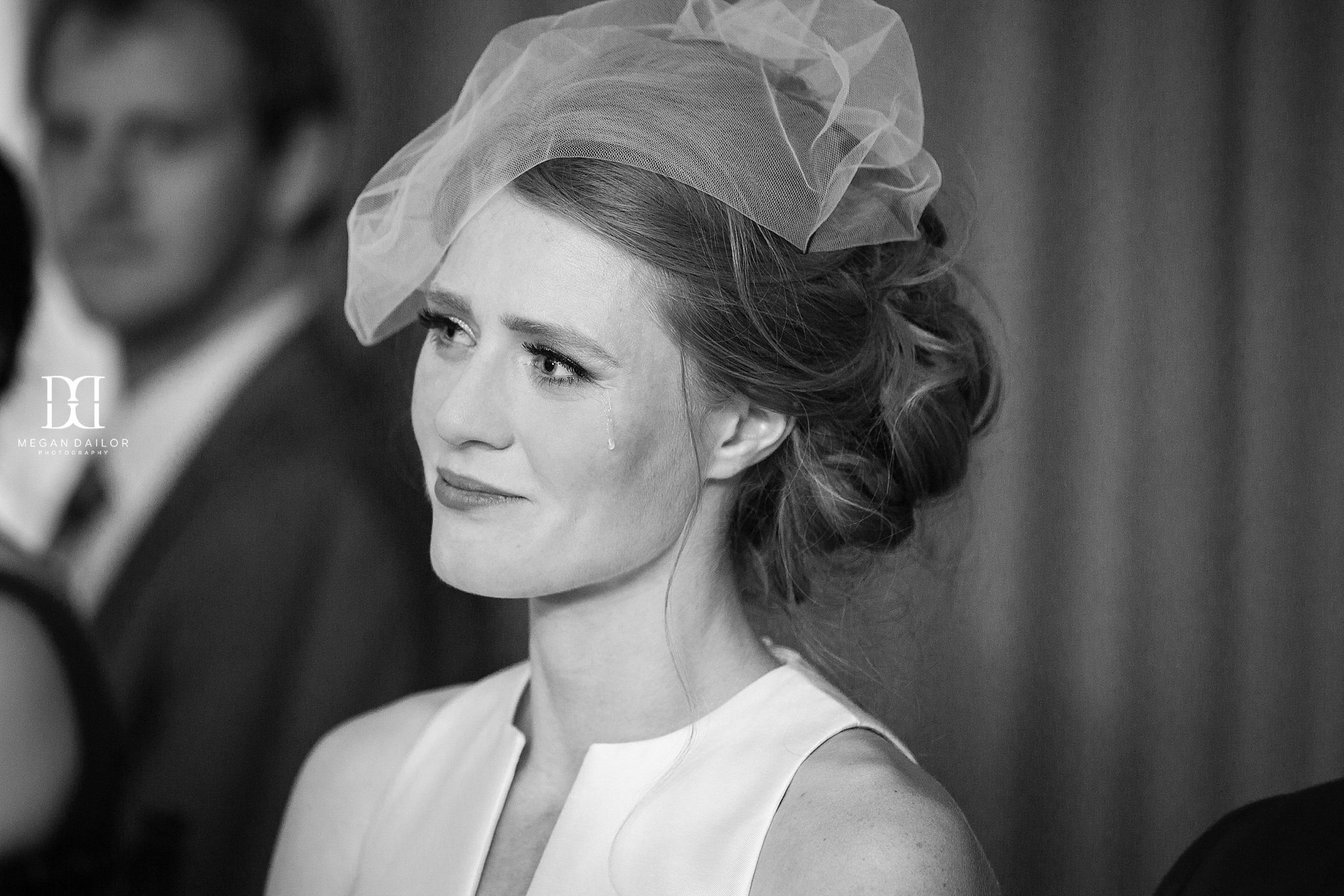 And hilarious- he was so out of his mind excited when Carol was born that when the nurse told him to wash his hands, he washed his hair... in the sink... with medical grade hand soap. LOL!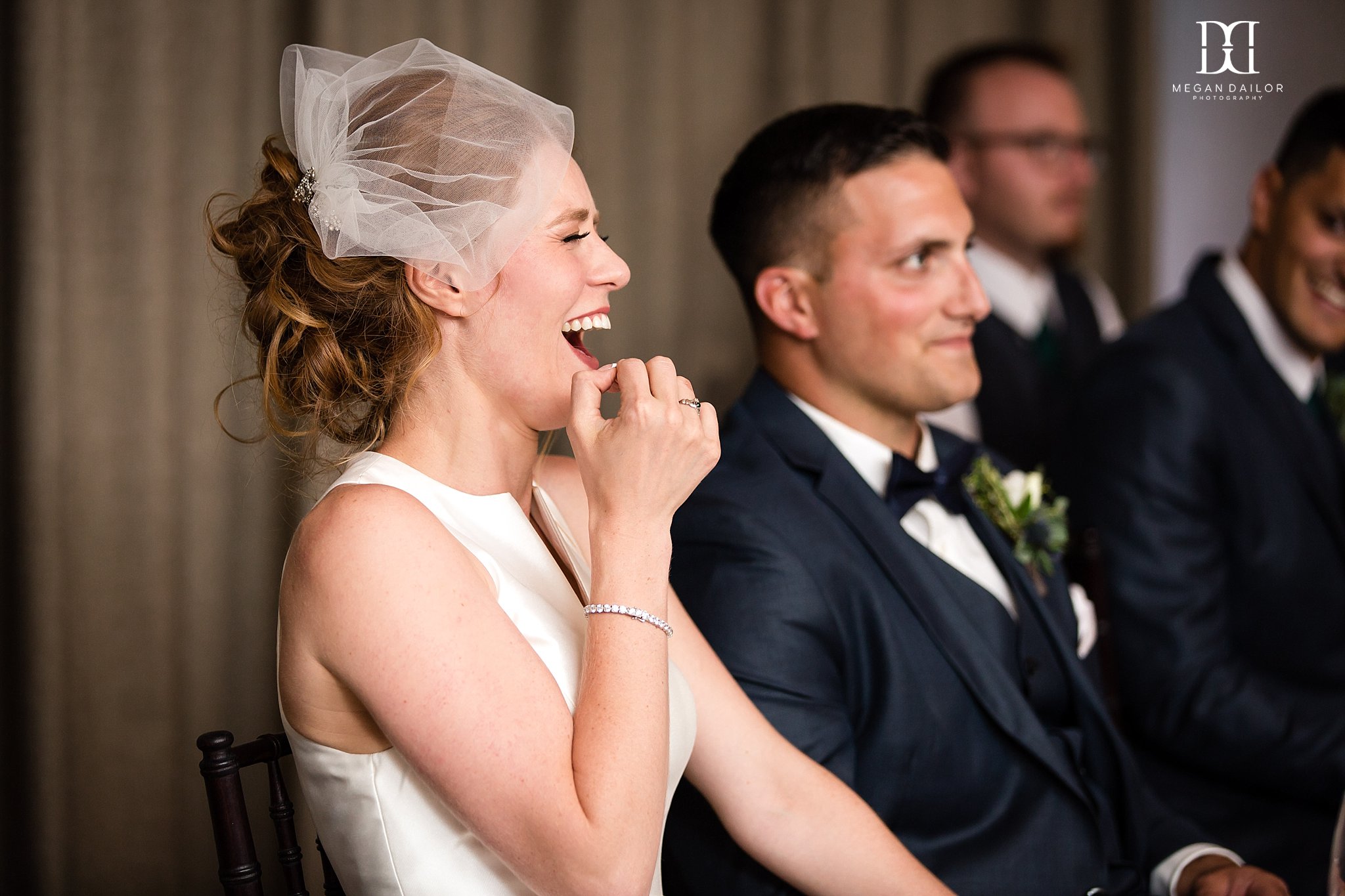 Momma and her boy.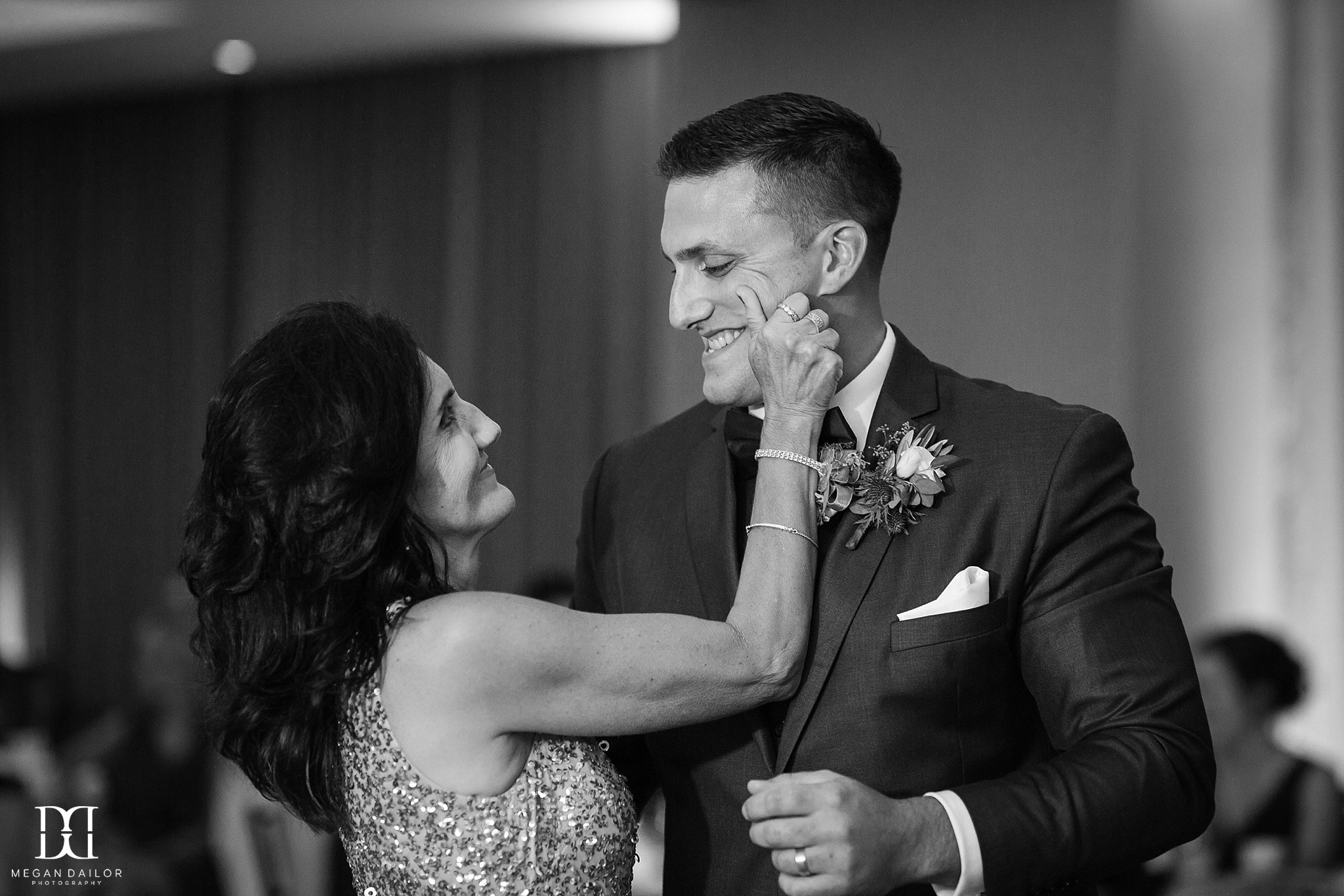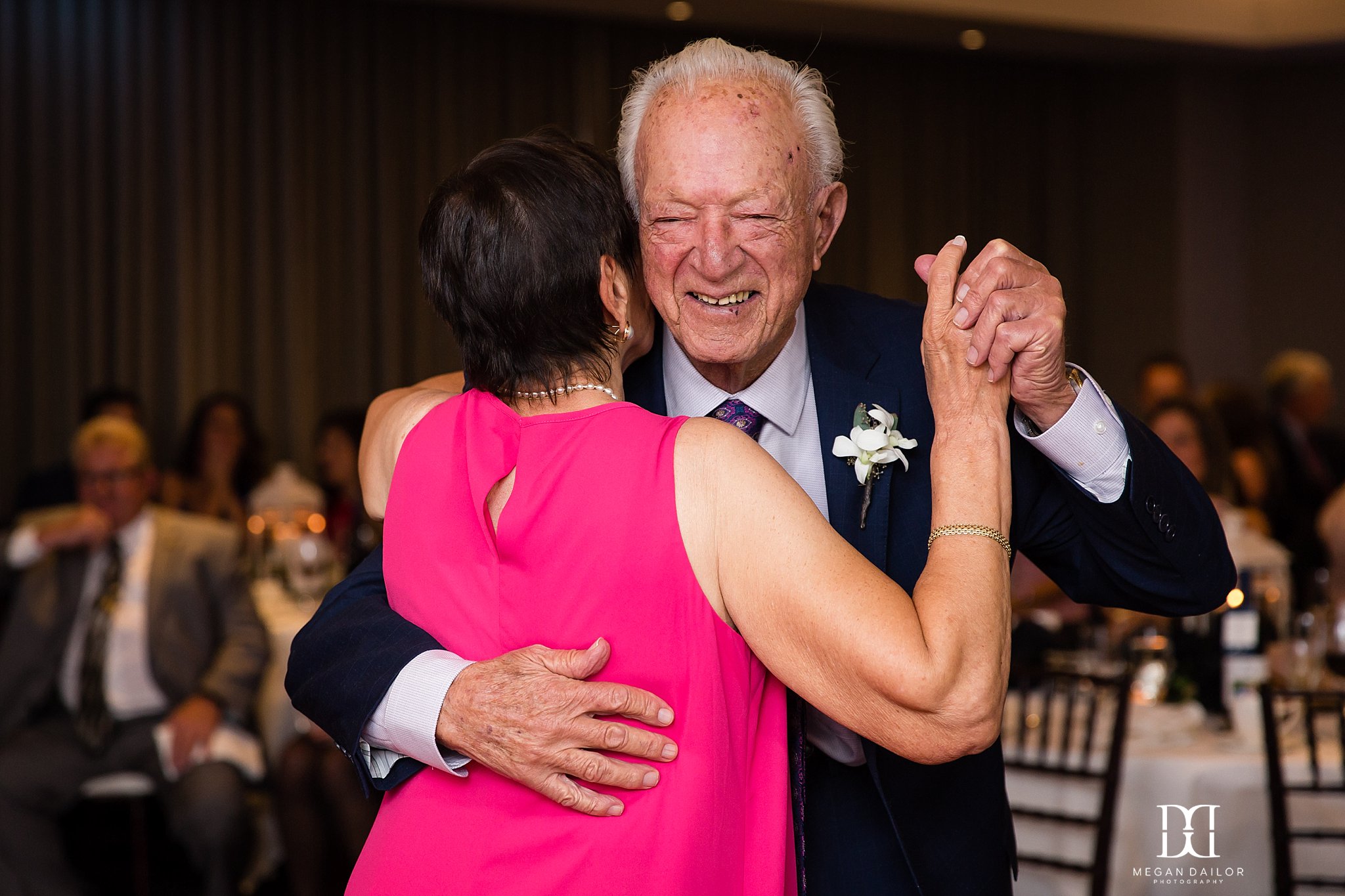 Look at that sun!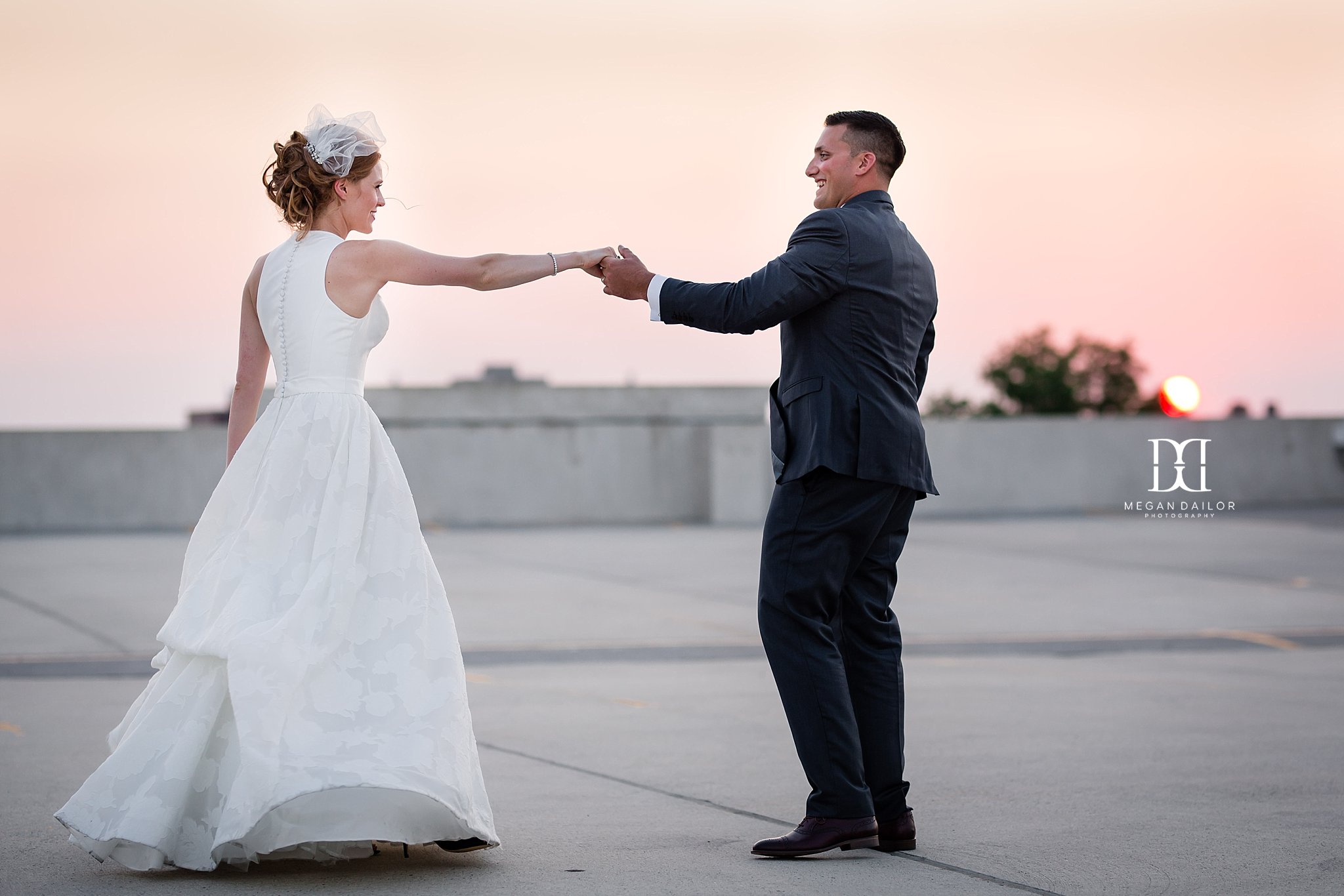 String lights are my life now. Goodbye, all other things!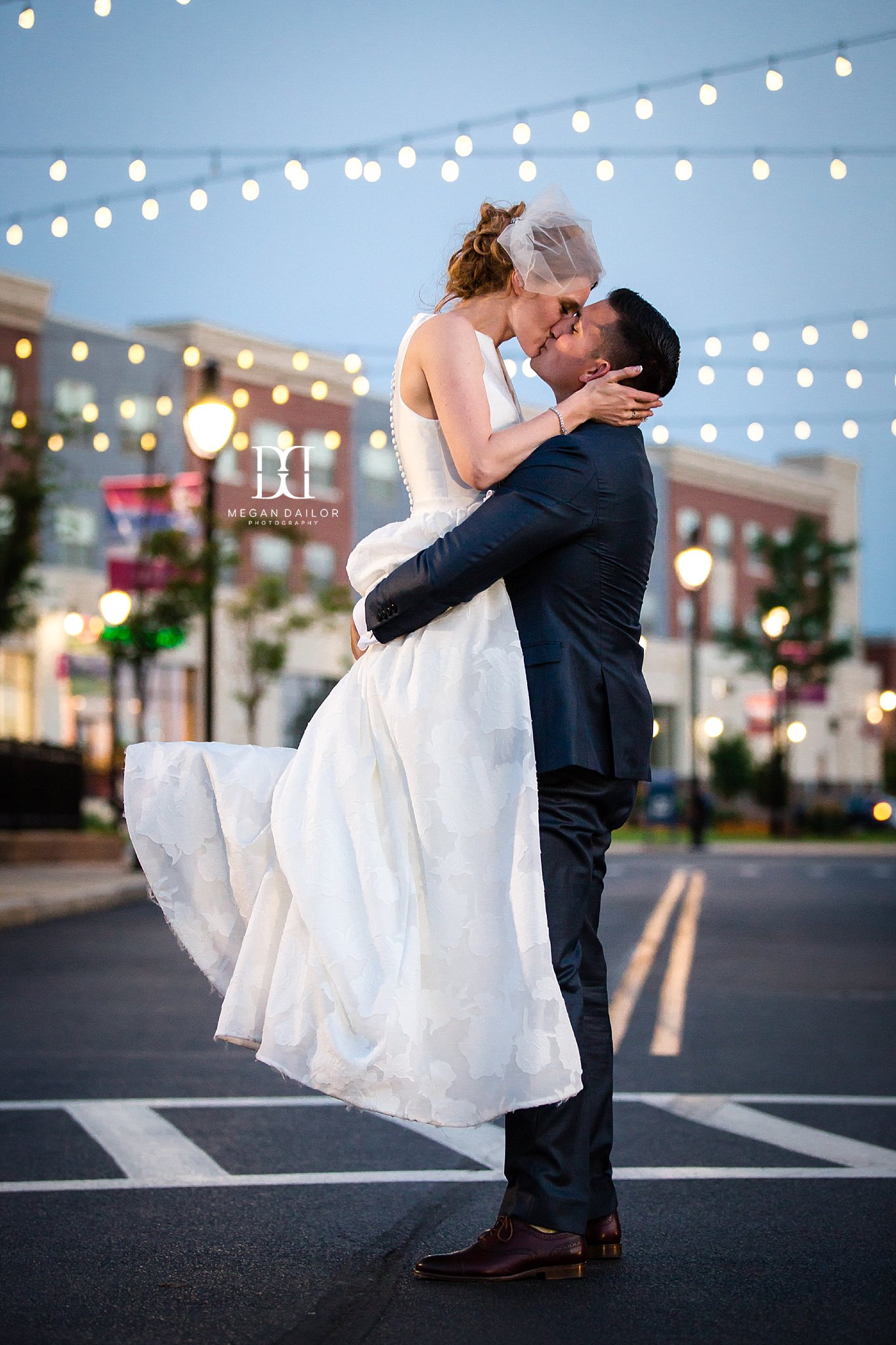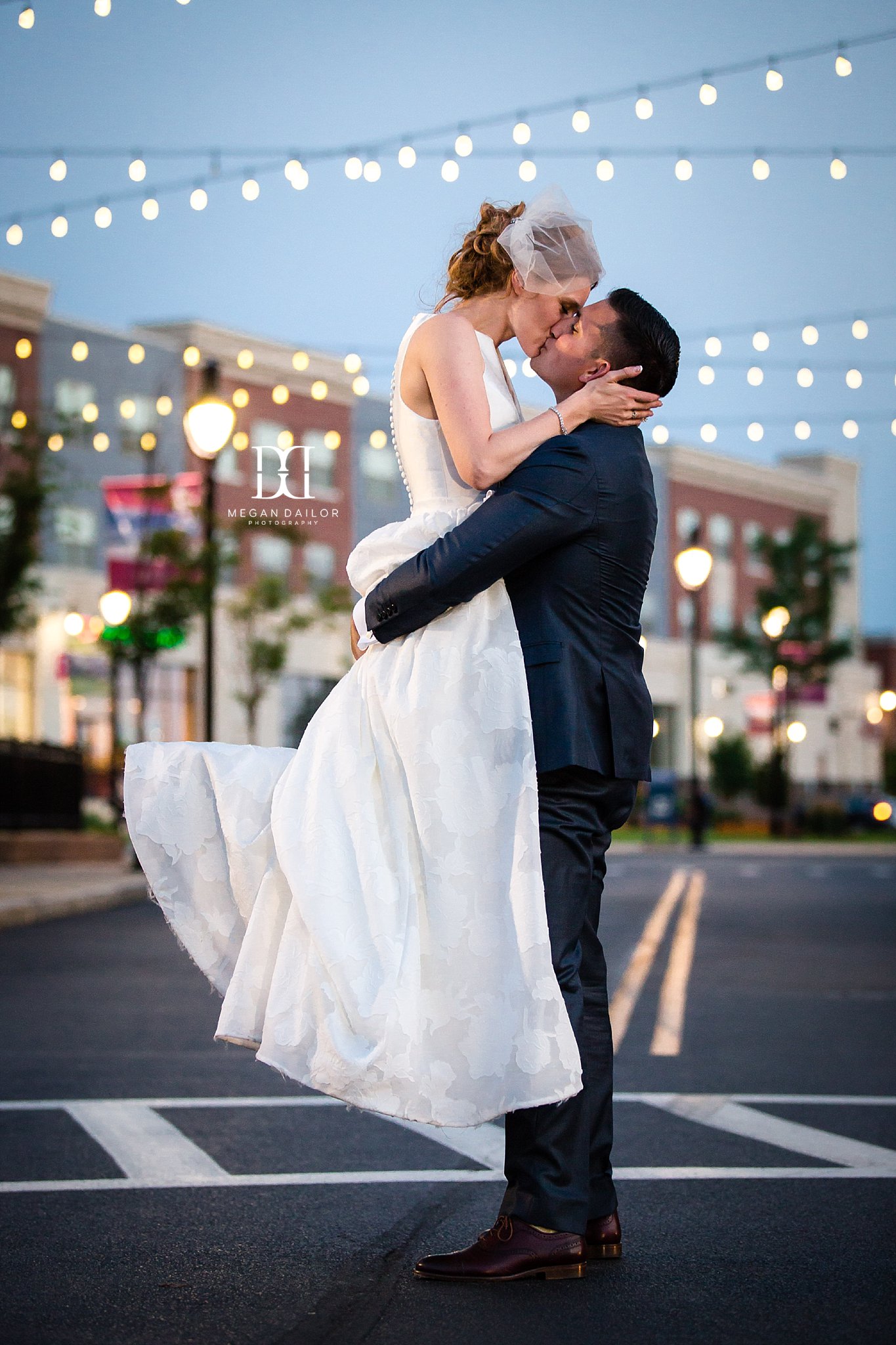 So dope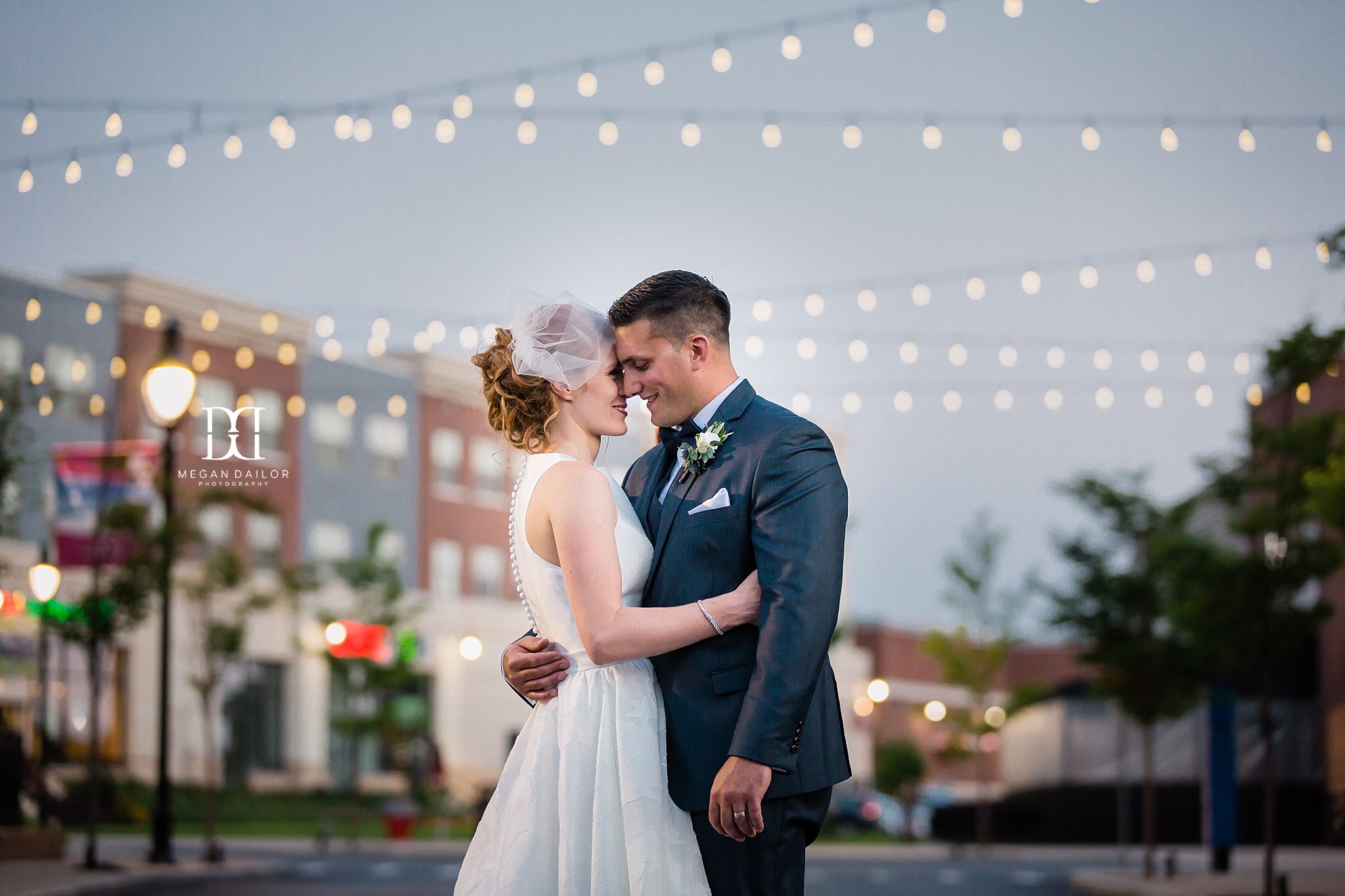 And so romantic.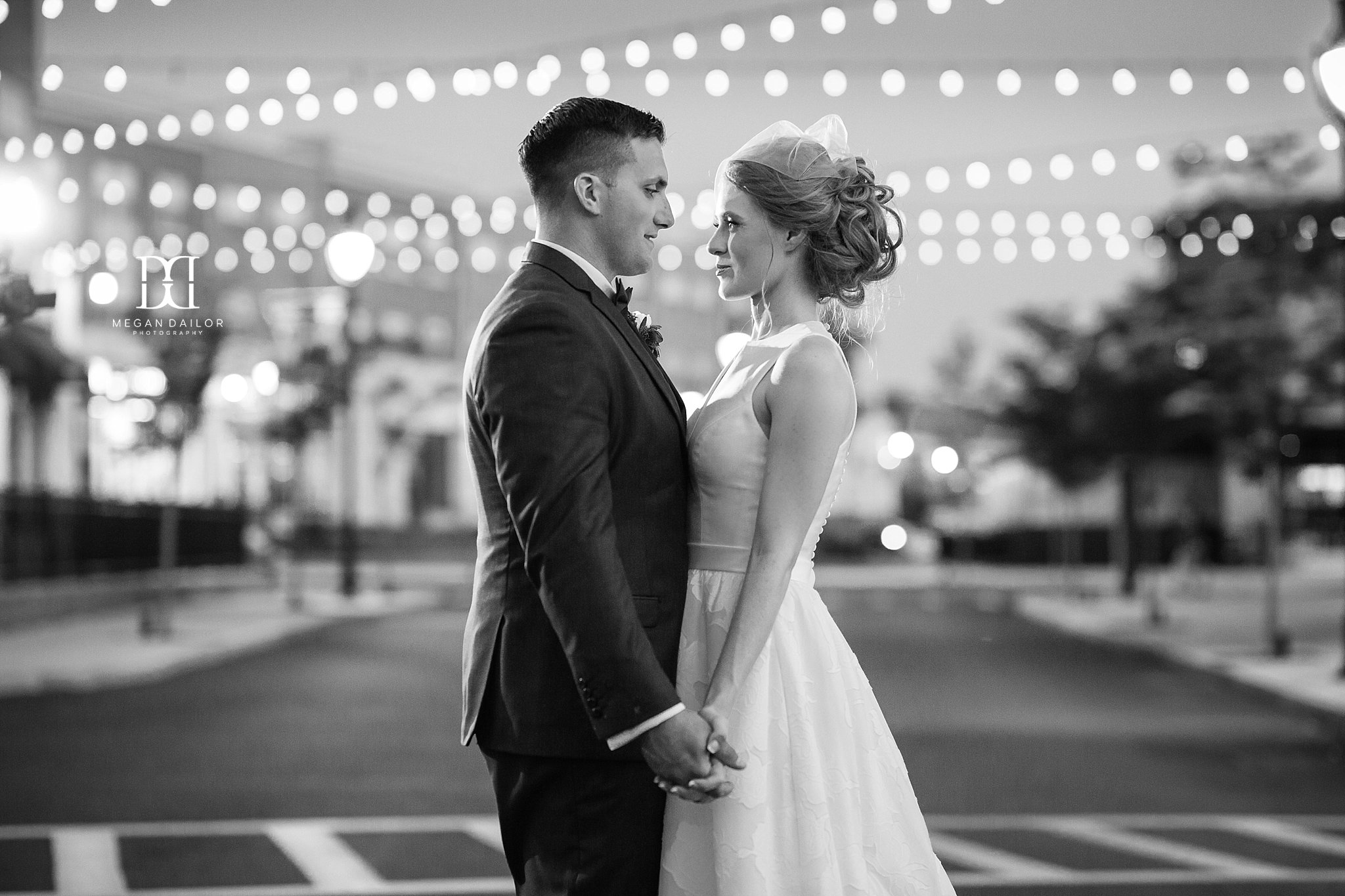 That party was a plast thanks to Tom Hughes from Diamond Shamrock!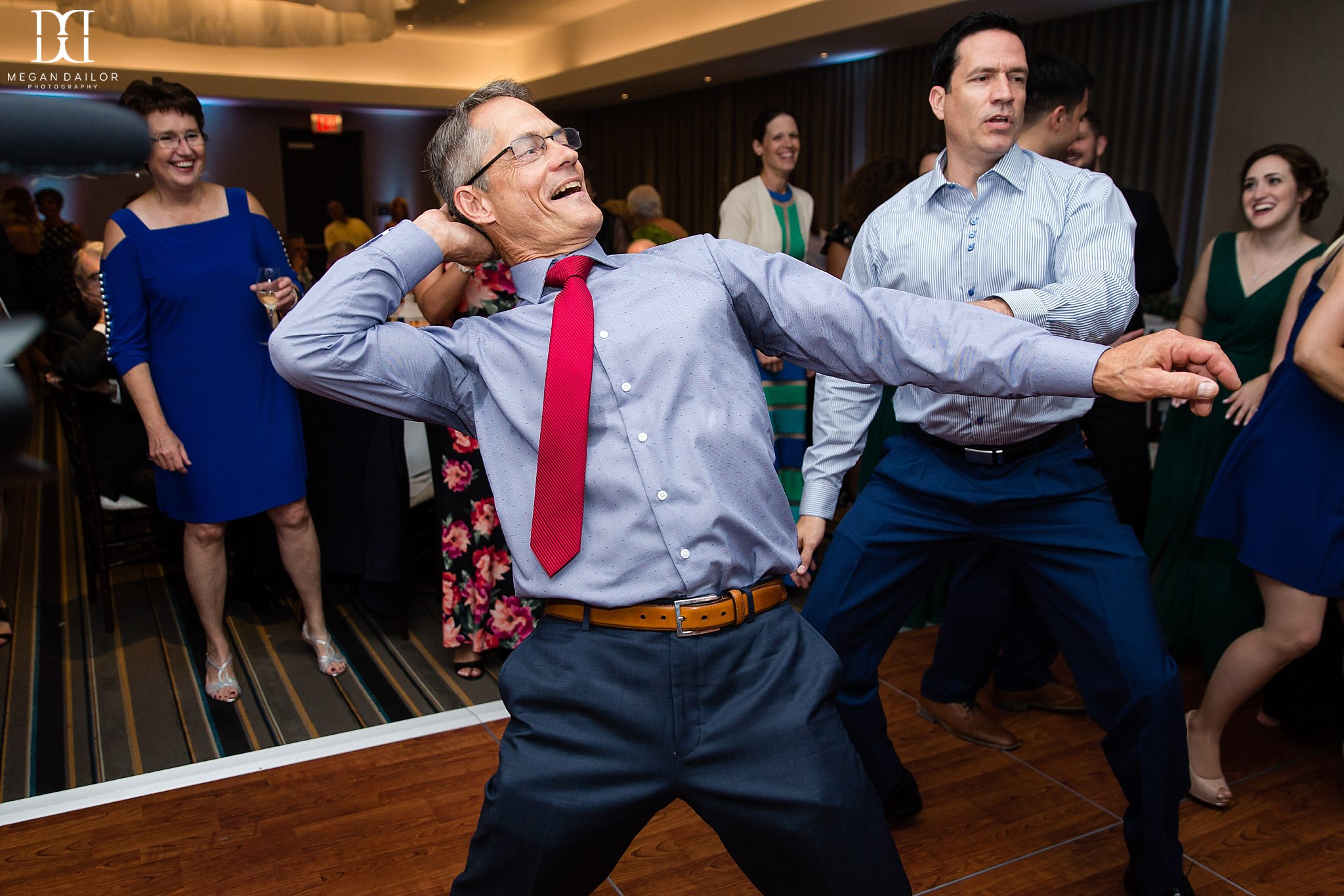 The dance floor was very entertaining.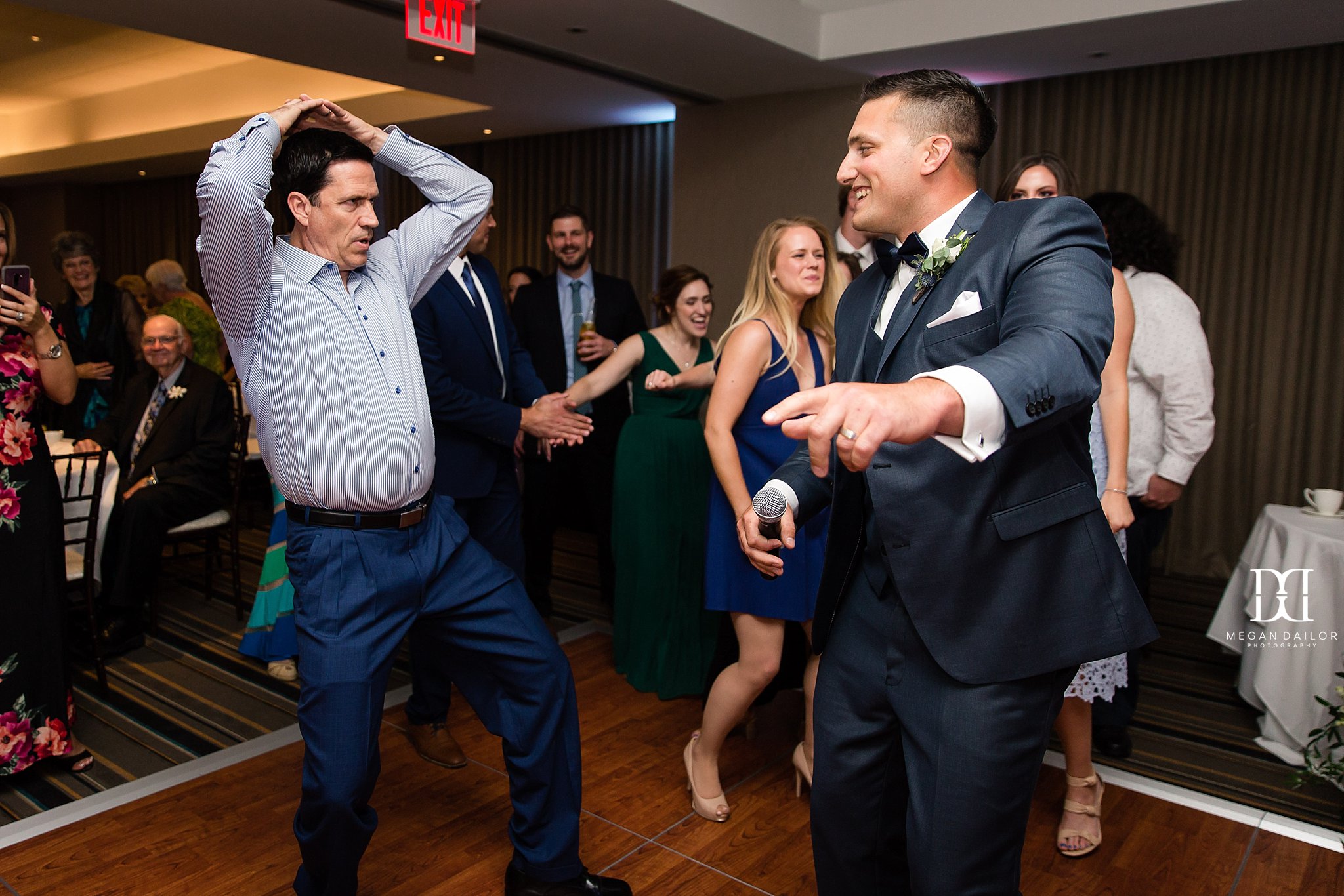 This guy was killing me with his moves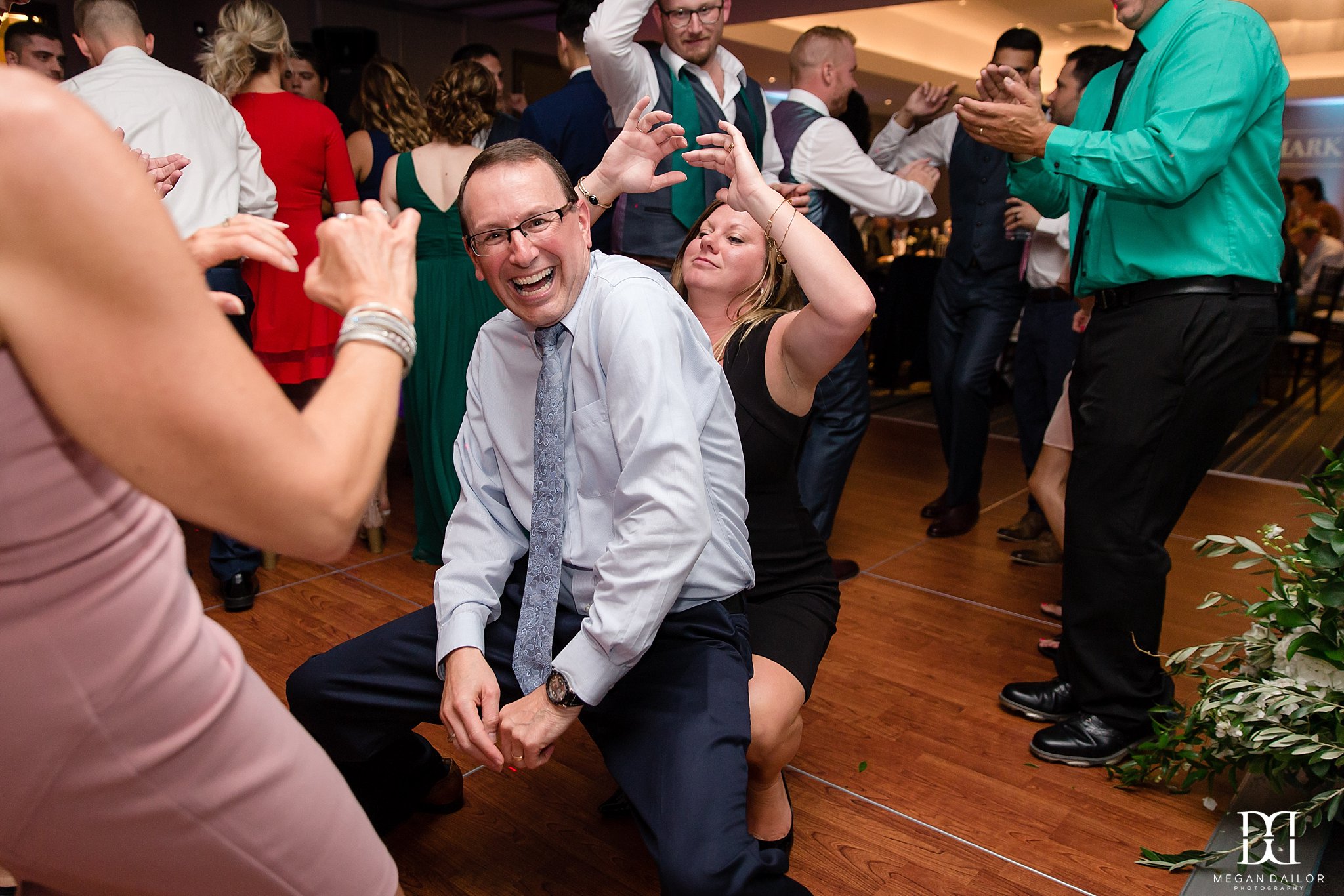 I've never seen someone commit so hard to the Shout! Turtle that their pants slid up to their knees lol! For that, he wins the Wedding MVP™ Award!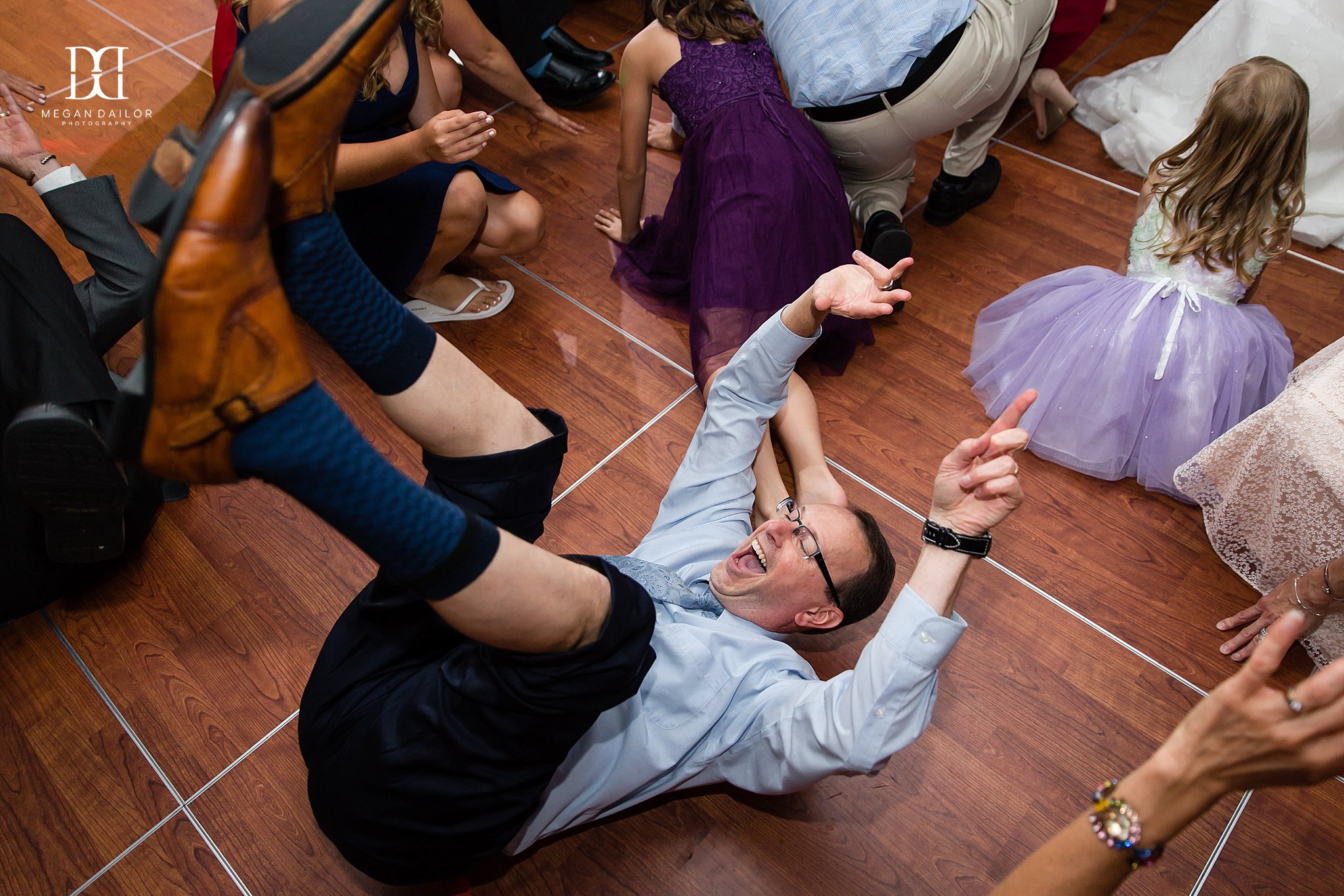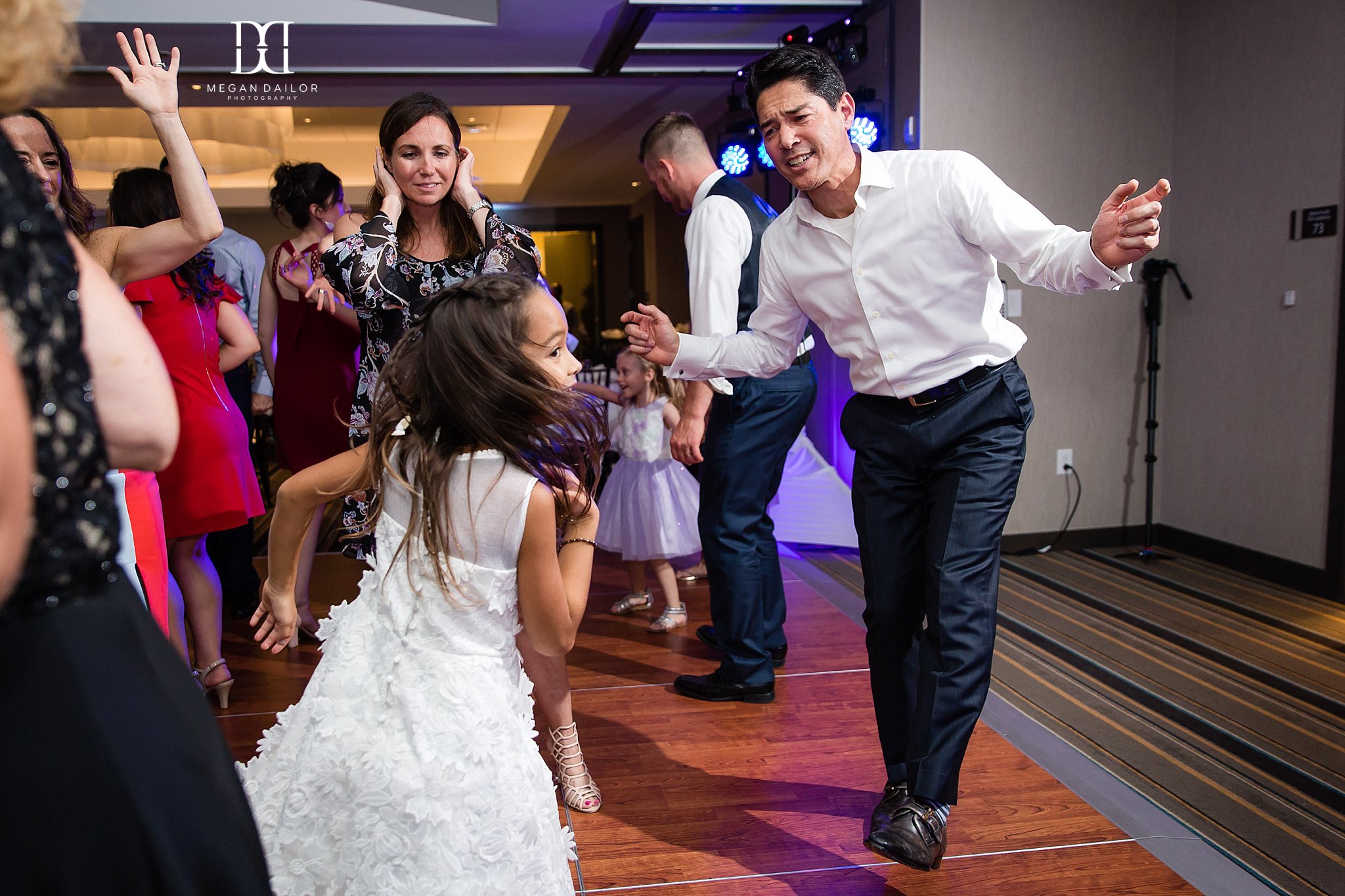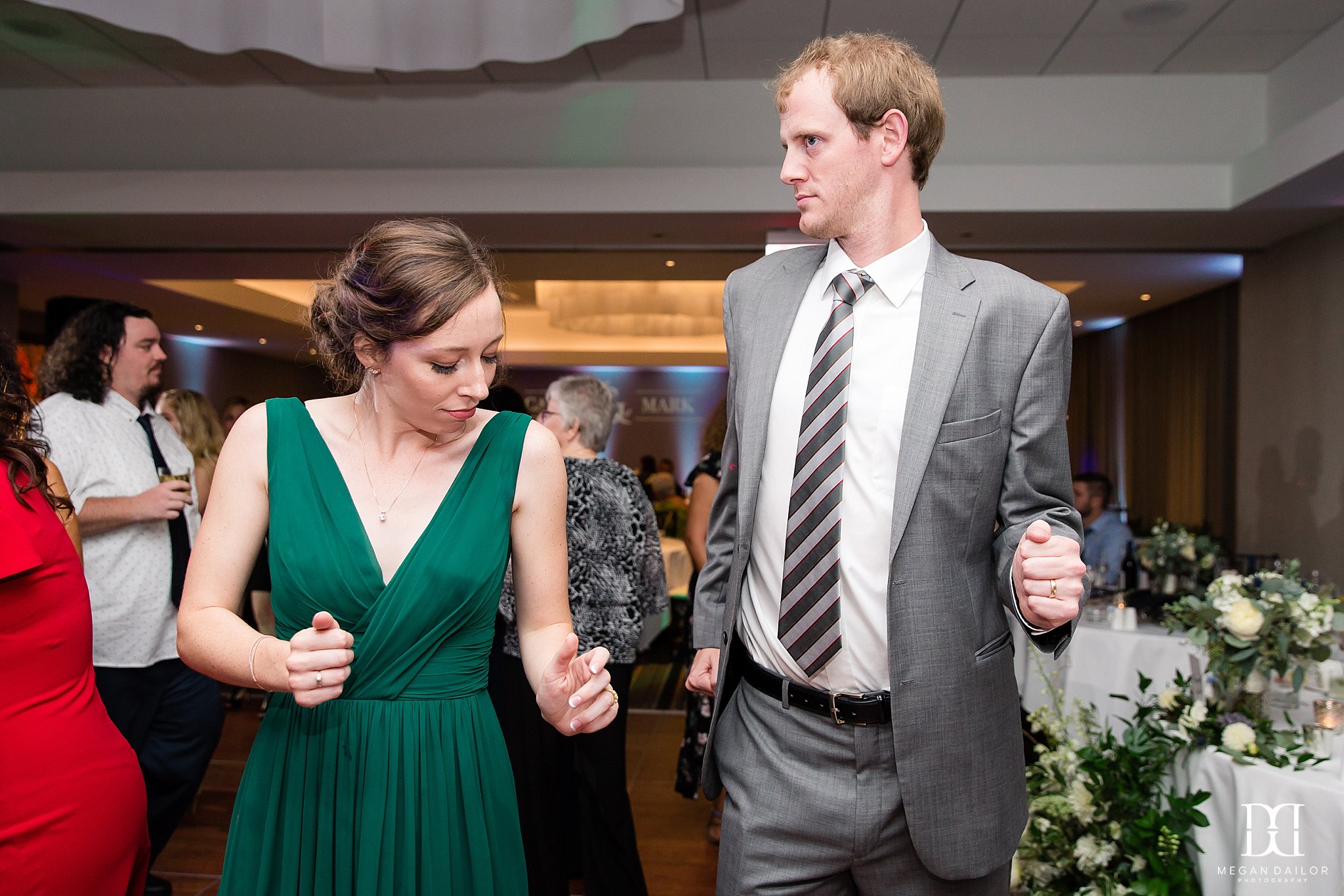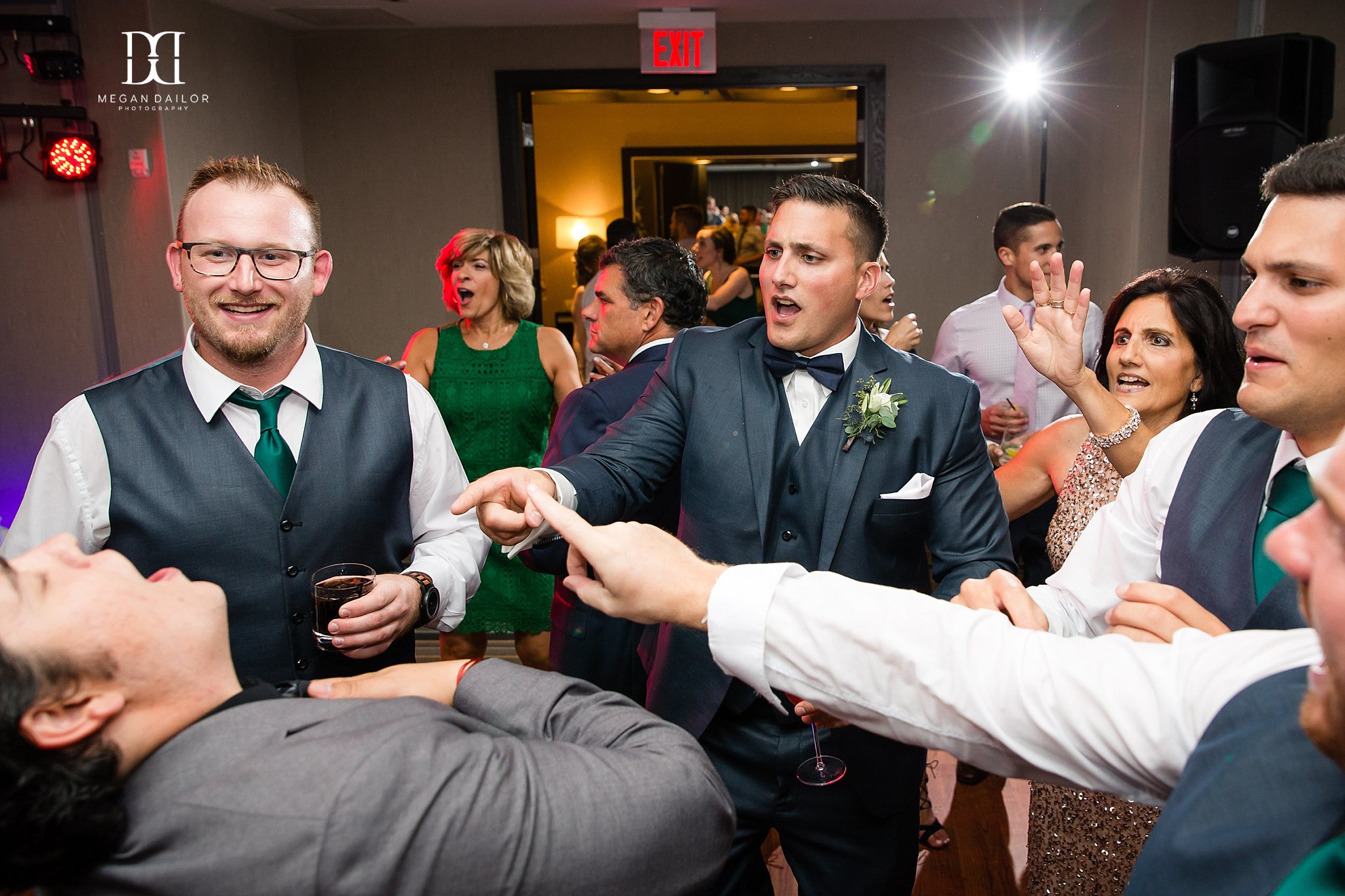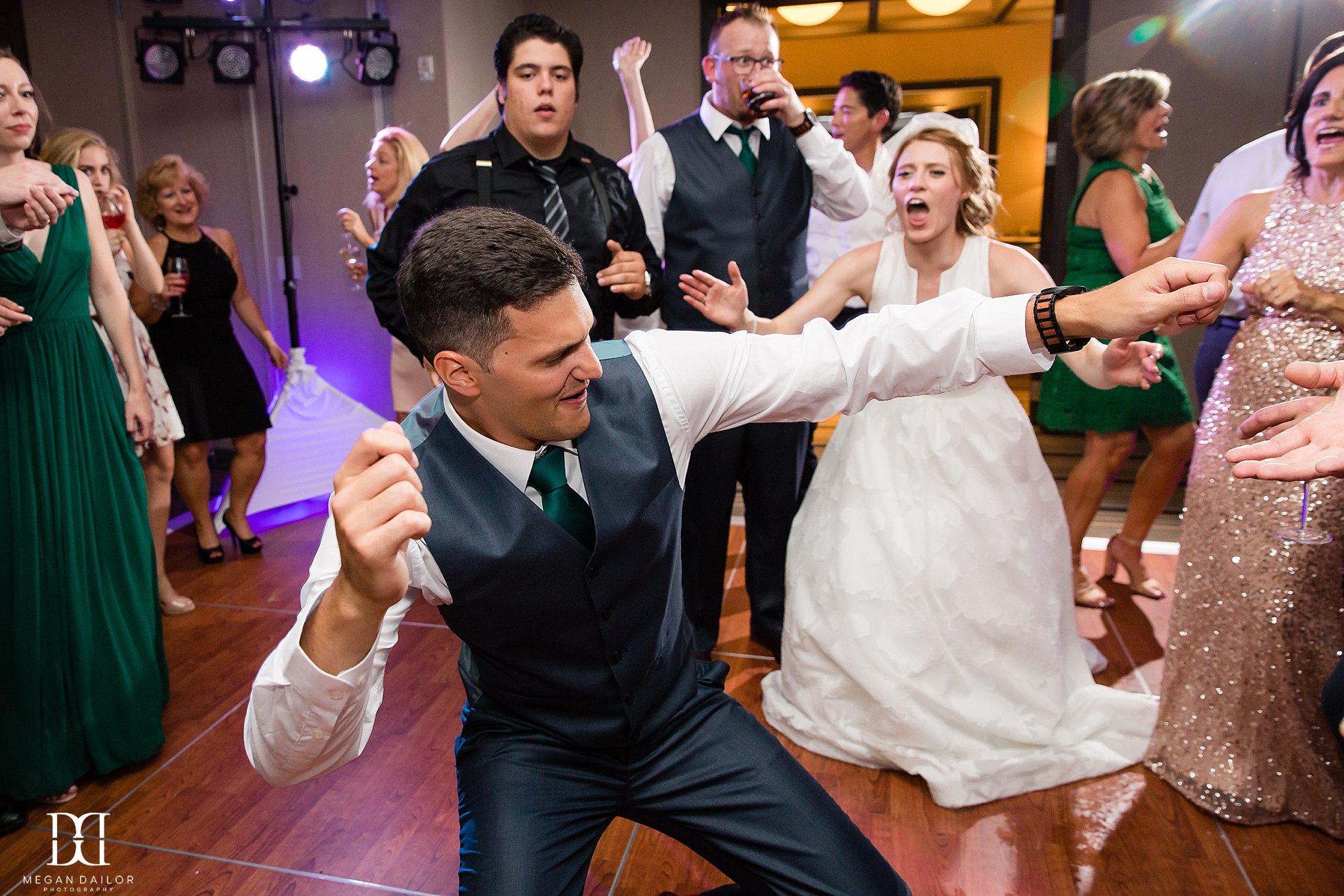 Congratulations, Carol and Mark! I had so much fun and I'm so lucky I got to be your Hilton Garden Inn College town wedding photographer!!