Yesterday I headed down to Ithaca with my Arizonian cousin Kelly... it was an absolutely gorgeous cool spring day and we did some hiking and checked out some waterfalls. We went to Enfield Glen, Buttermilk Falls (there are some pictures of Buttermilk from Danielle and Trevor's engagement shoot!) Ithaca Falls and Taughannock Falls. I love New York!
Ithaca Falls... for perspective, can you spot the guy fishing in the lower left of the picture?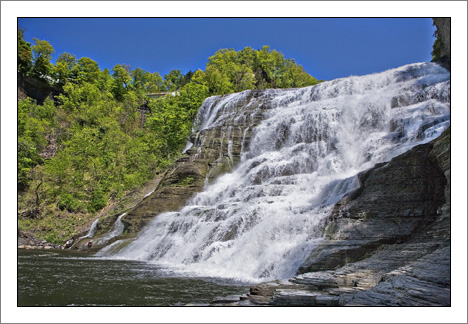 Kelly and me (I'm on the right) at Ithaca Falls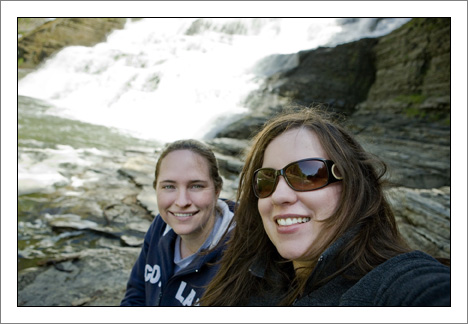 And Taughannock Falls, which is three stories higher than Niagara Falls! I love that the gorge is kind of heart-shaped from this vantage point.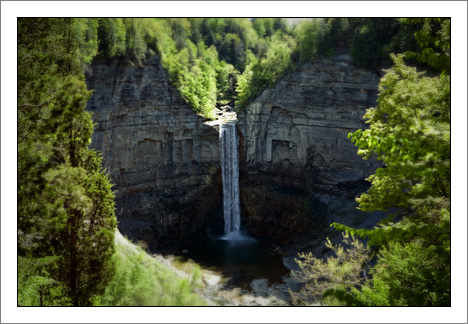 Kelly and I have also been doing some planning for our big trip next spring and have nailed down some details:
9 days in Iceland
5 days in Northern Ireland
10 days in Scotland
4 days in England
I can't wait!!!