Jackrabbit Club
Eight years and almost four new family members later, it was wonderful to see this crew again! I photographed Kasey and Mike's wedding back in 2015 with my wonderful coordinator friend Lisa of Limedrop Events. With such a kind and delightful family and an incredible team, I knew her sister Courtney's wedding to Ari would be just as special- particularly since it was at one of my favorite places, the Jackrabbit Club! Courtney and Ari have been long distance for a few years due to his deployments, but they just got the news that he'll be transferred to DC so they can finally be in the same place. It gave the day an extra pulse of joy as everyone celebrated this wonderful news on top of their union.
Lots of beautiful details!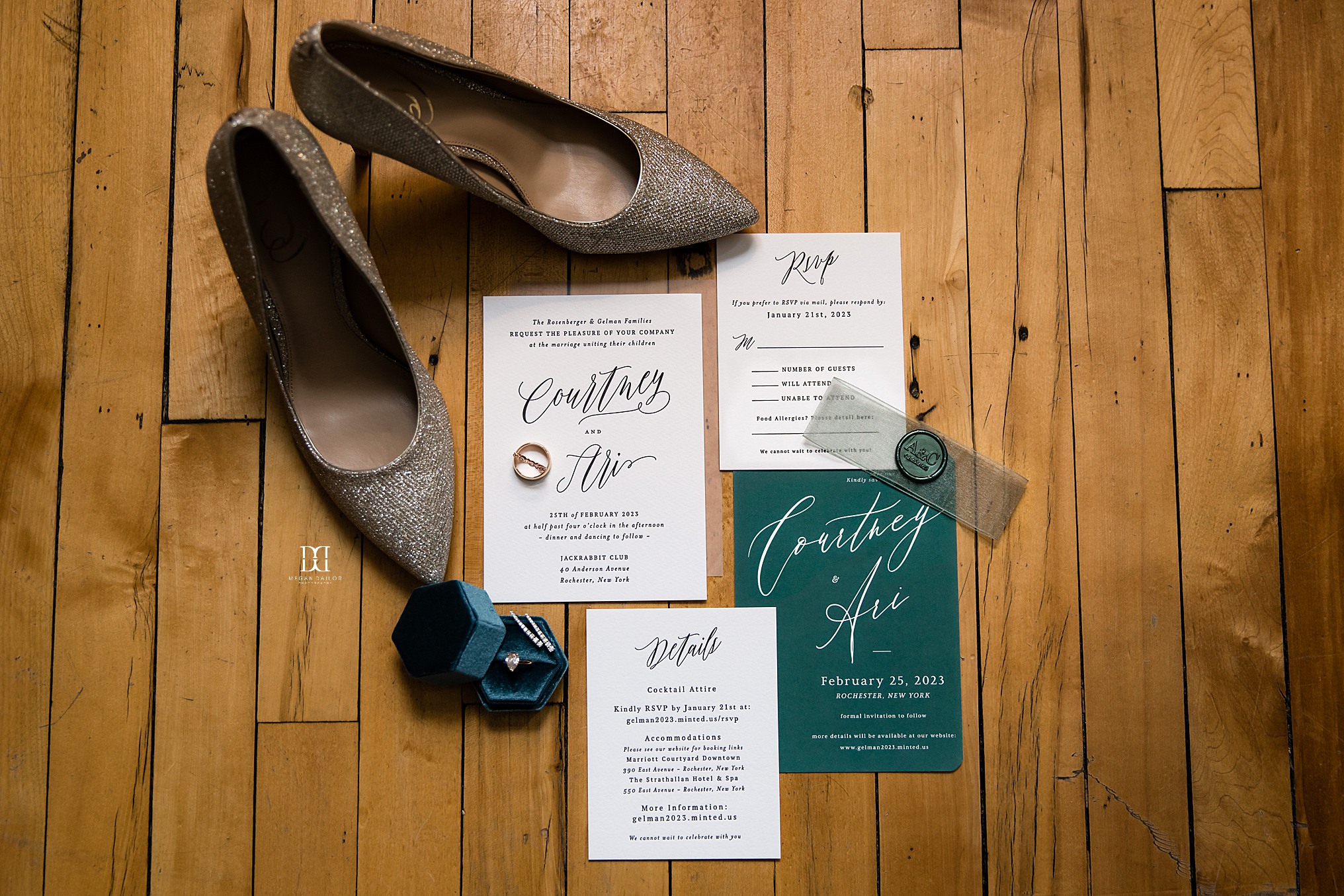 Courtney was just glowing, hair and makeup by Scott Miller Salon were flawless!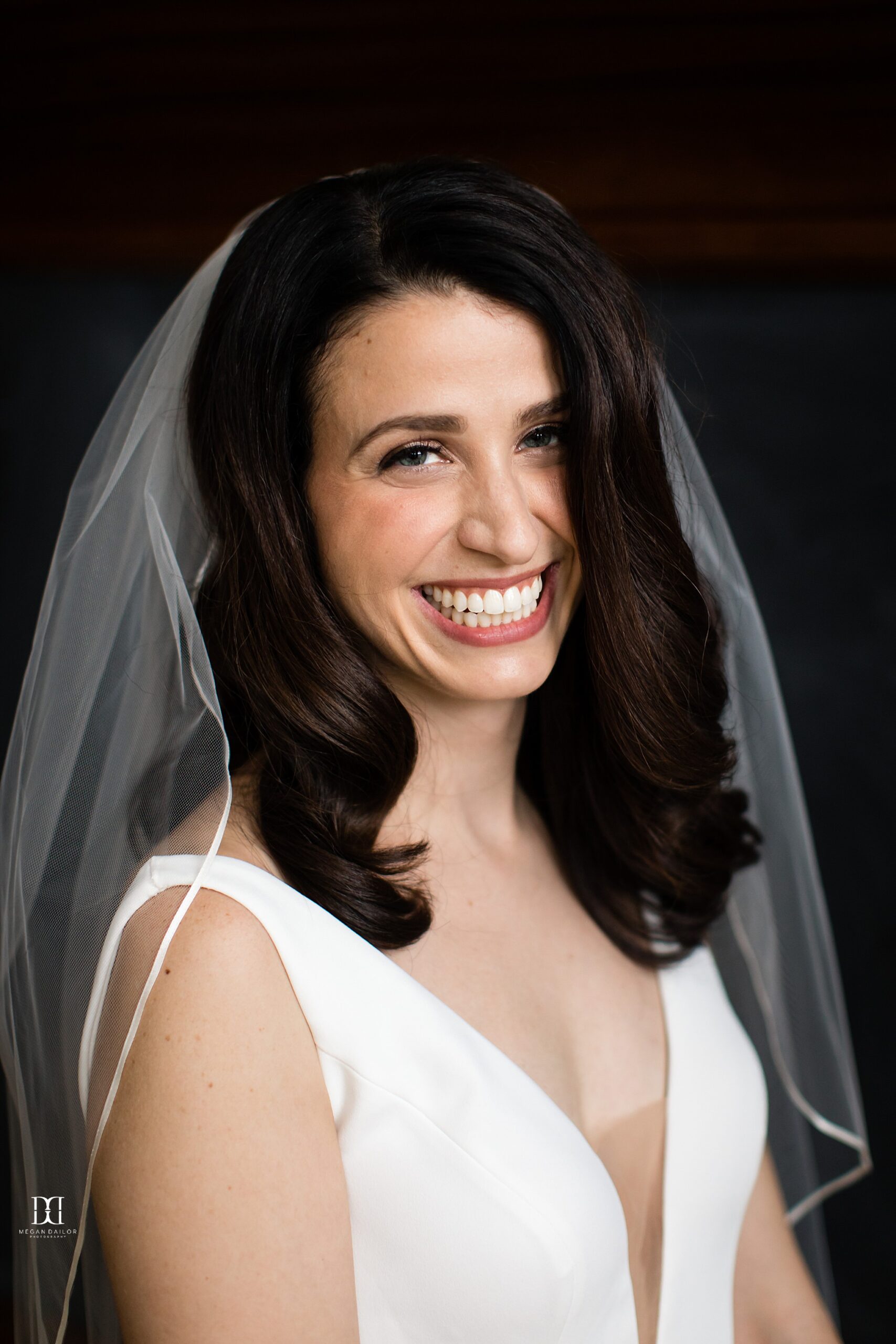 Courtney's flowers from Pistil and Pollen were so lovely. Reminded me a bit of my wedding bouquet, so obviously I love it. Ranunculus and anemones are two of my absolute favorites!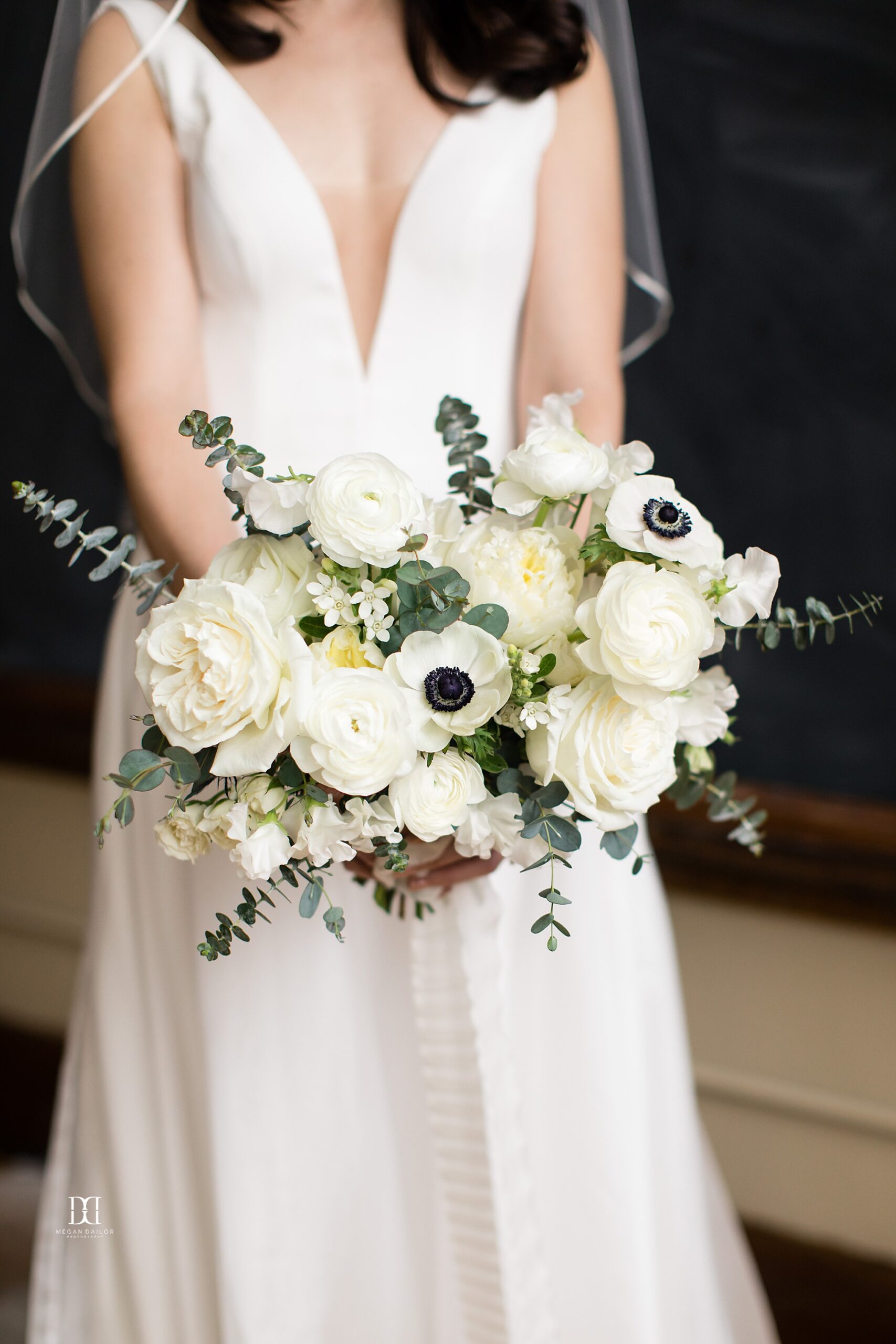 Ari looking sharp!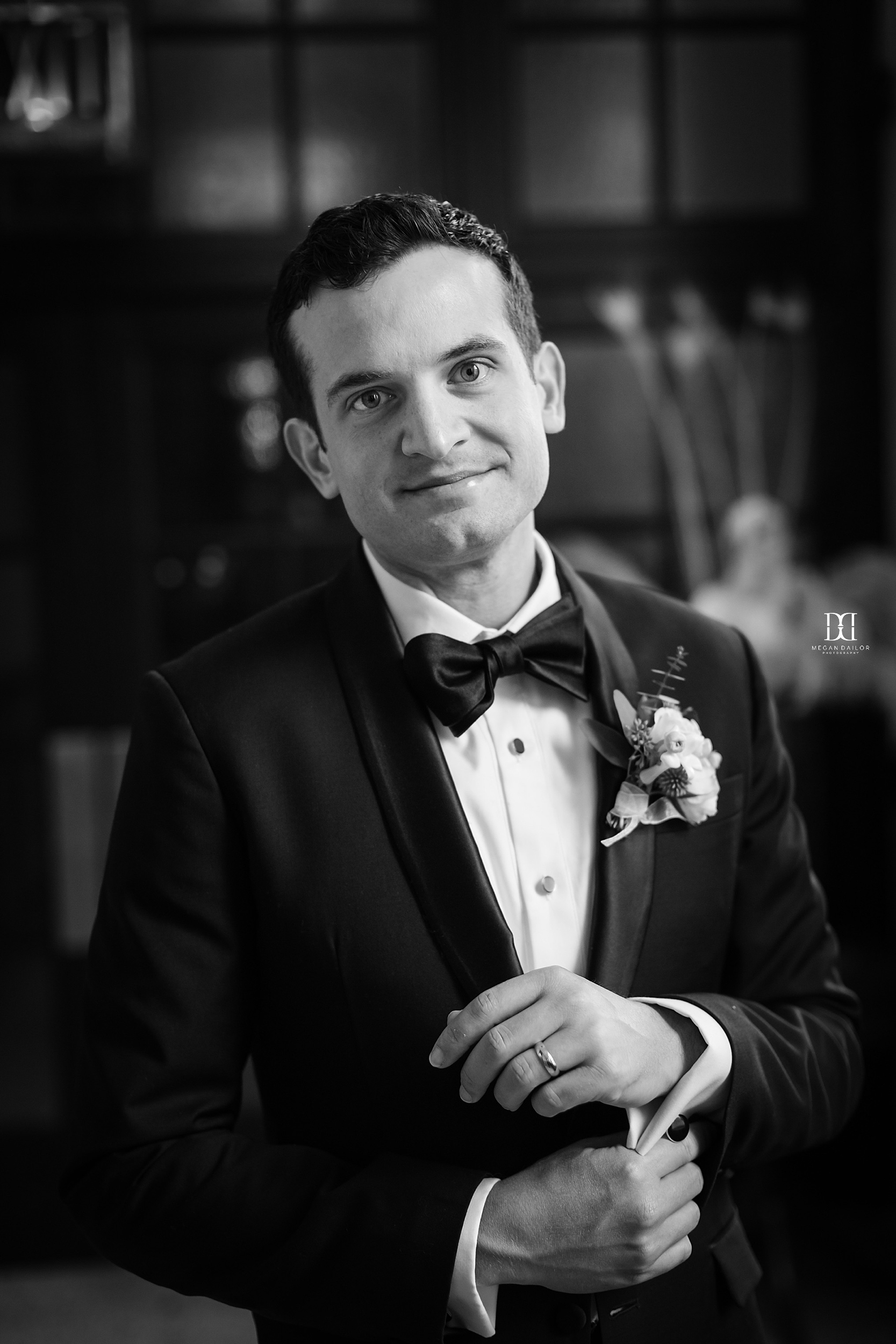 Their first look was sweet and tearful.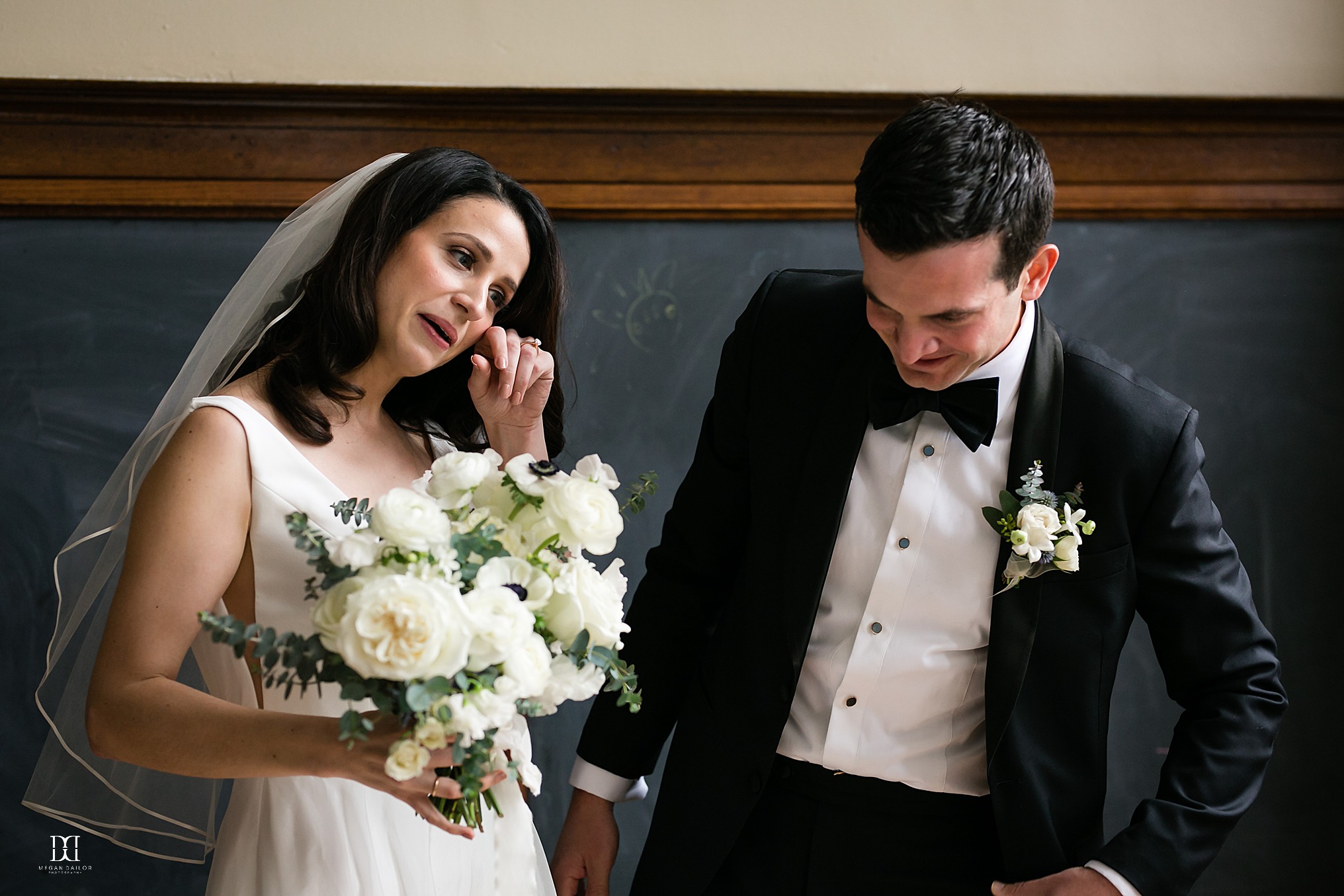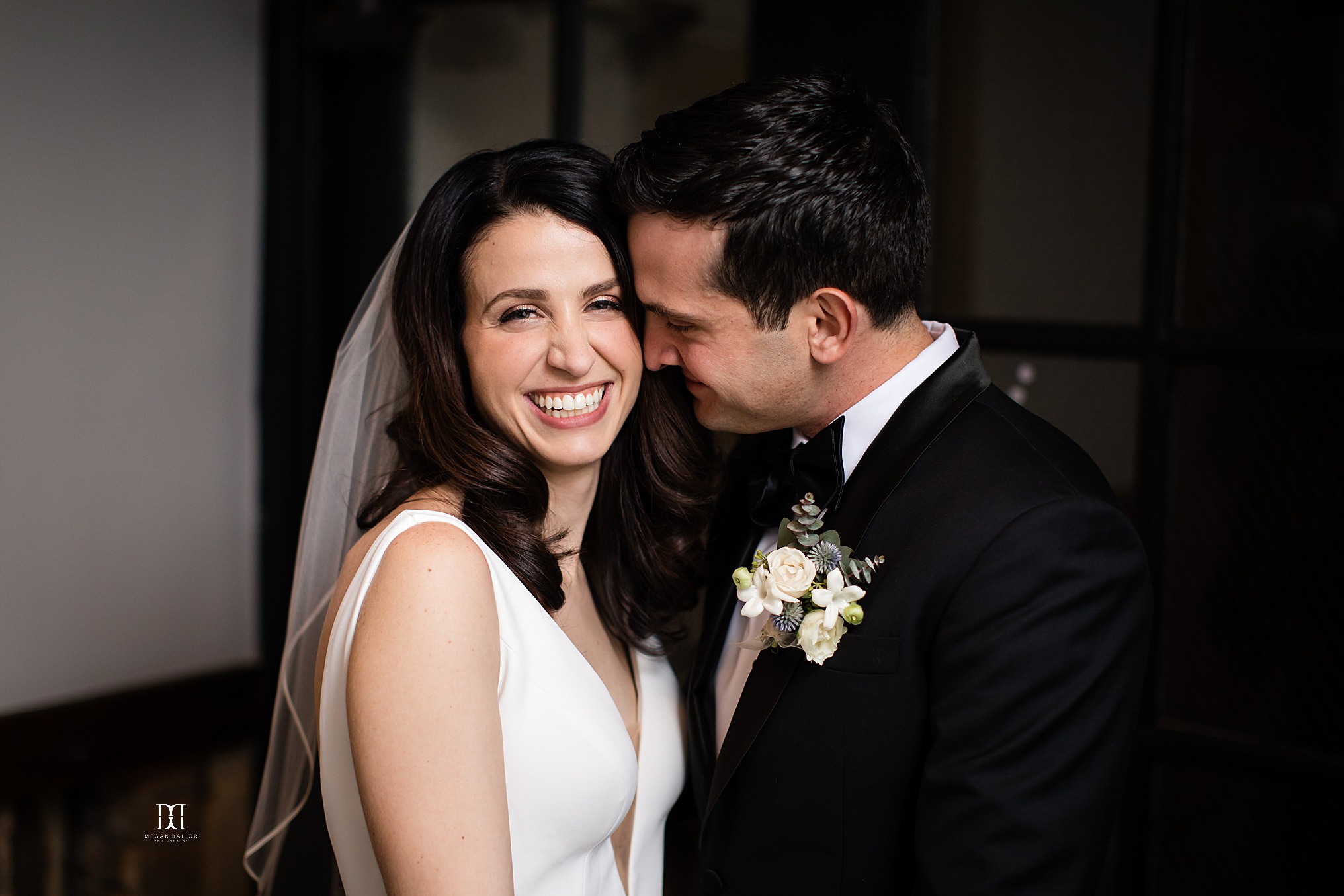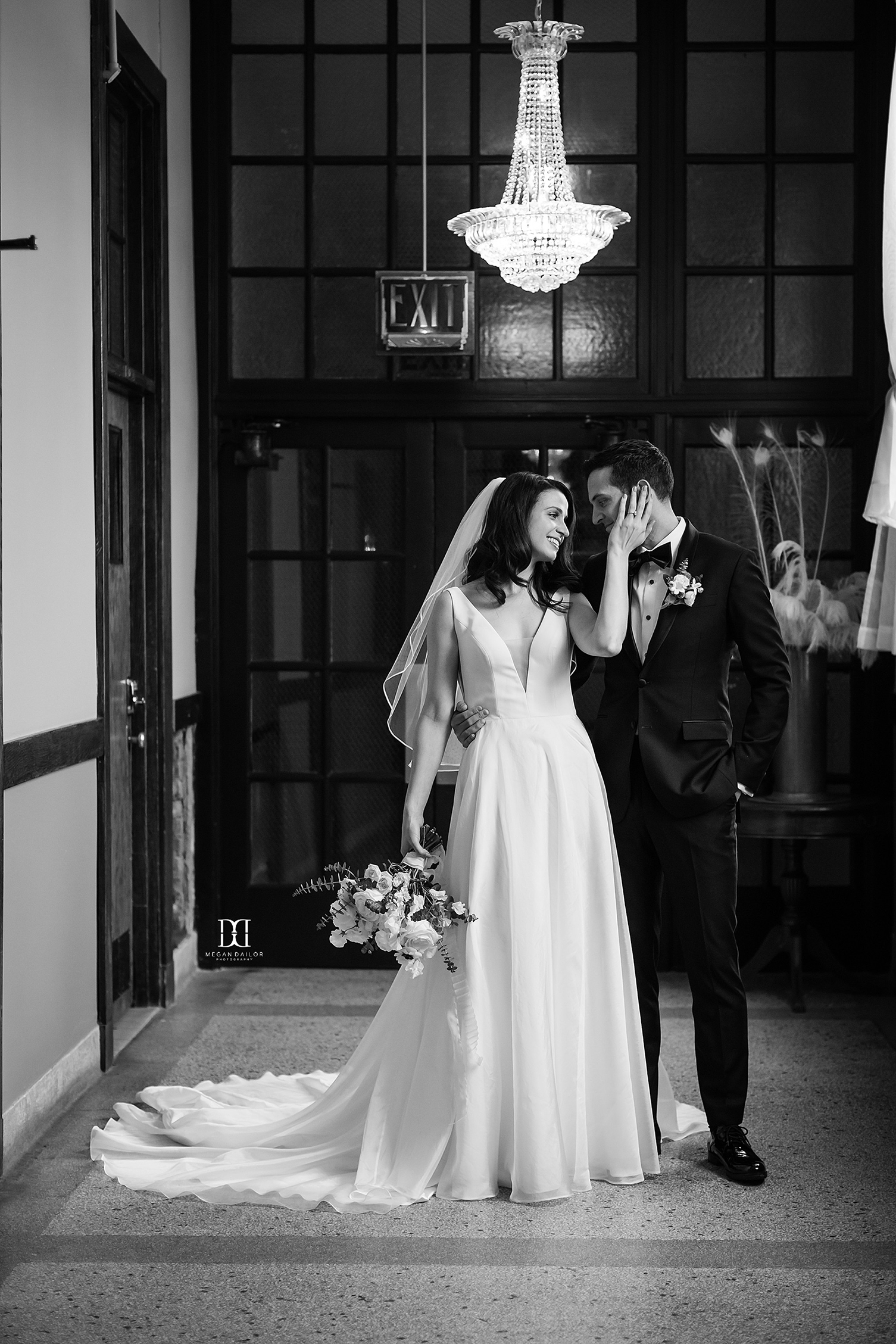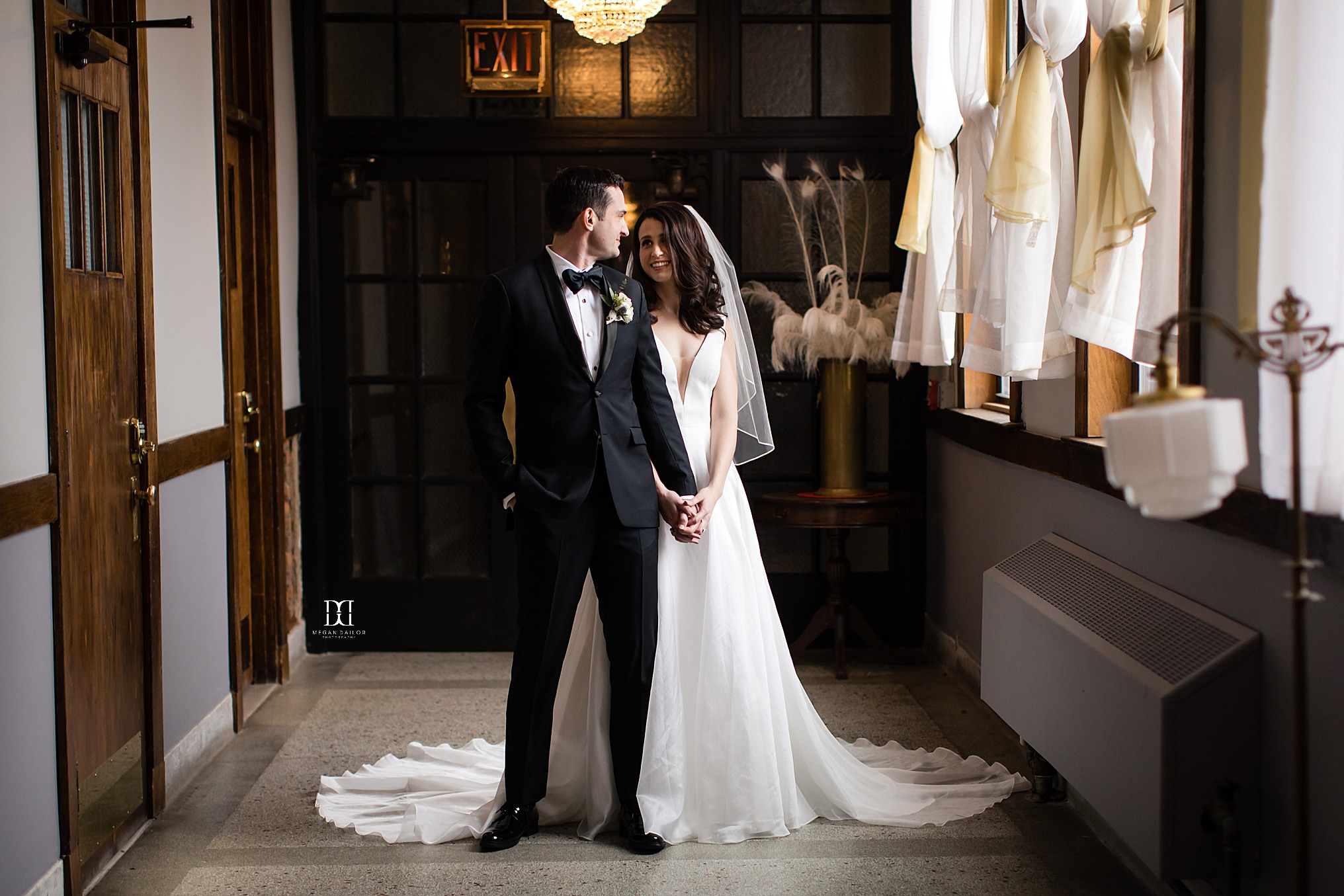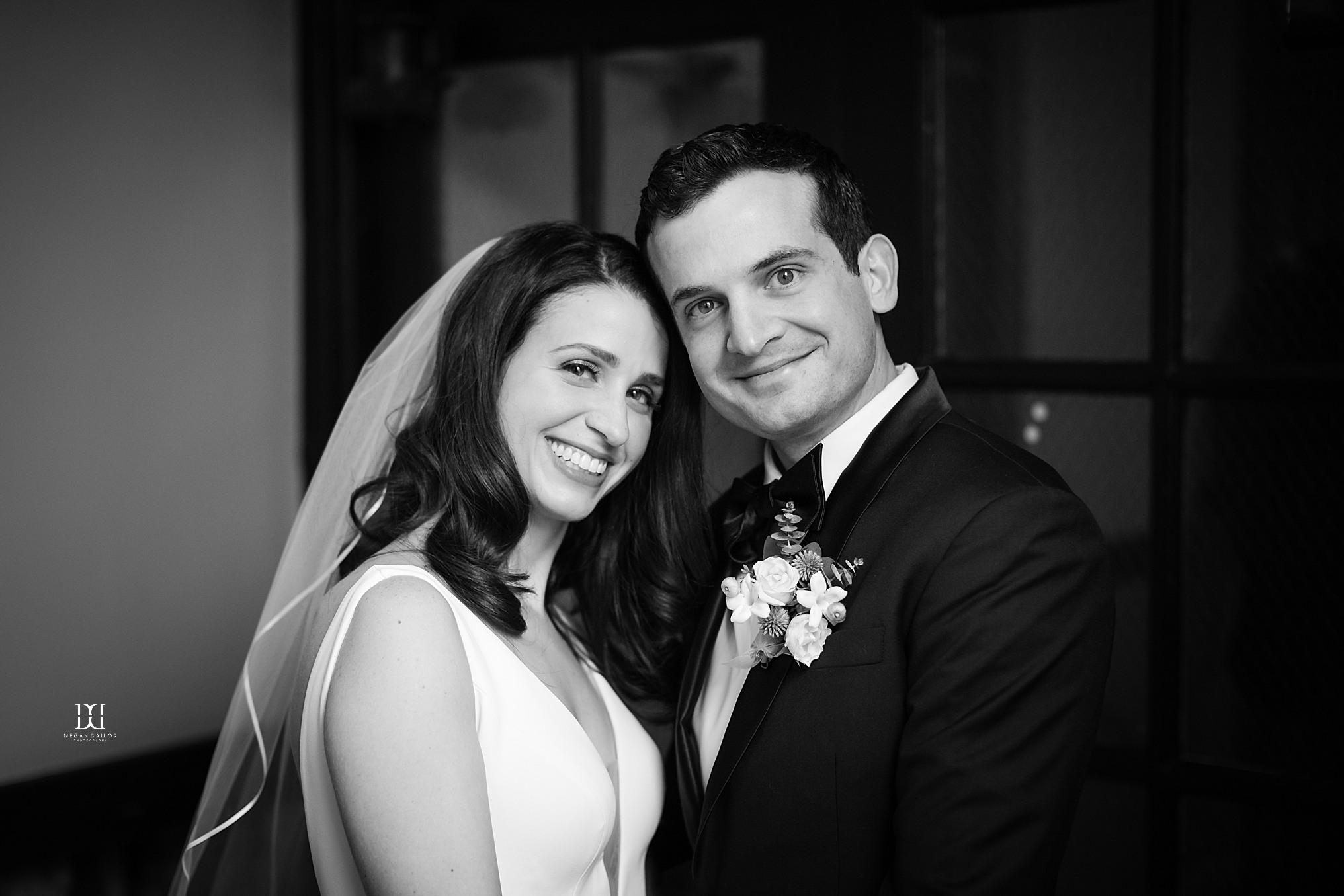 There's matron of honor Kasey and her 3 littles with one on the way! Love to see my couples and their beautiful families!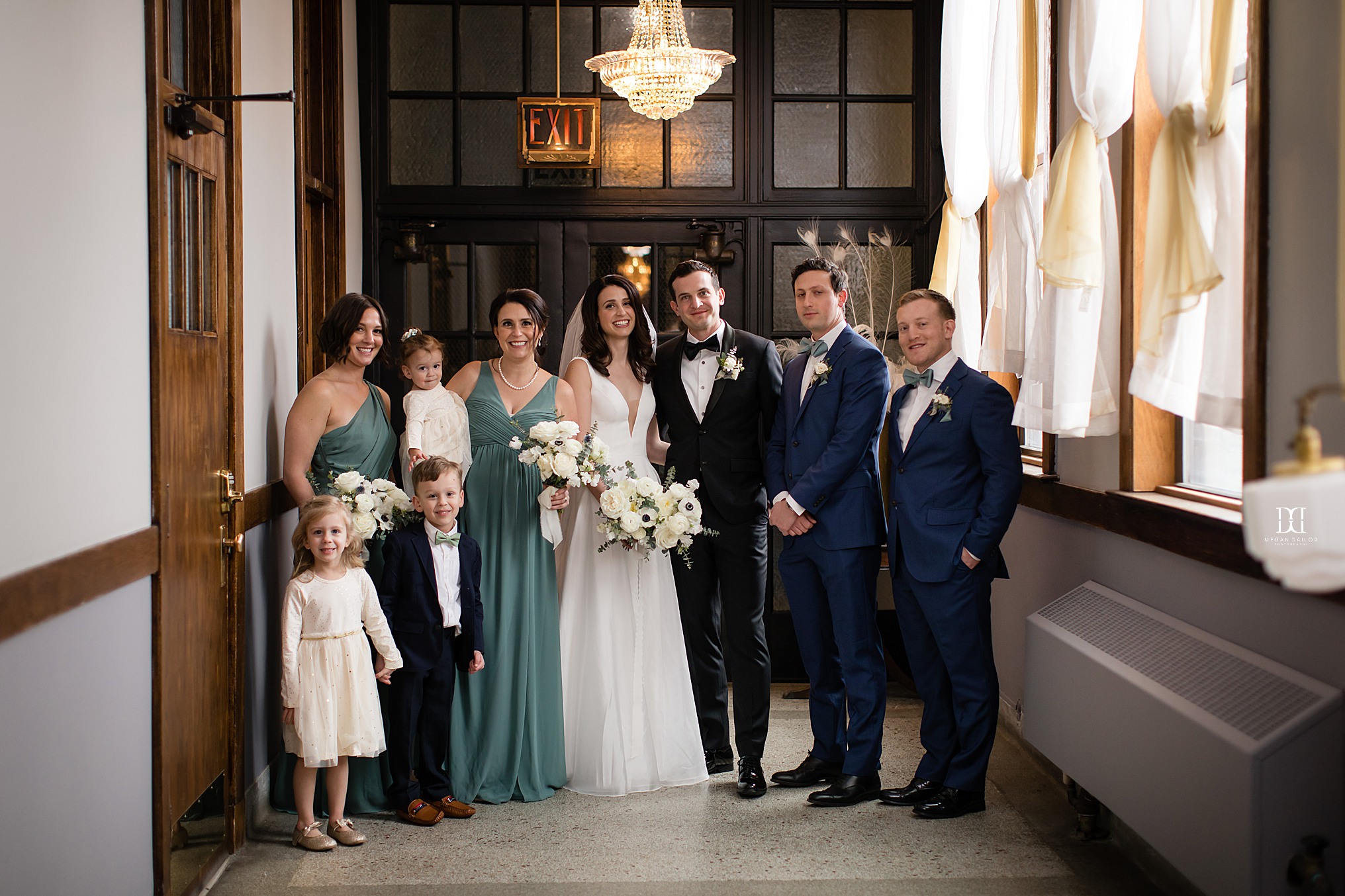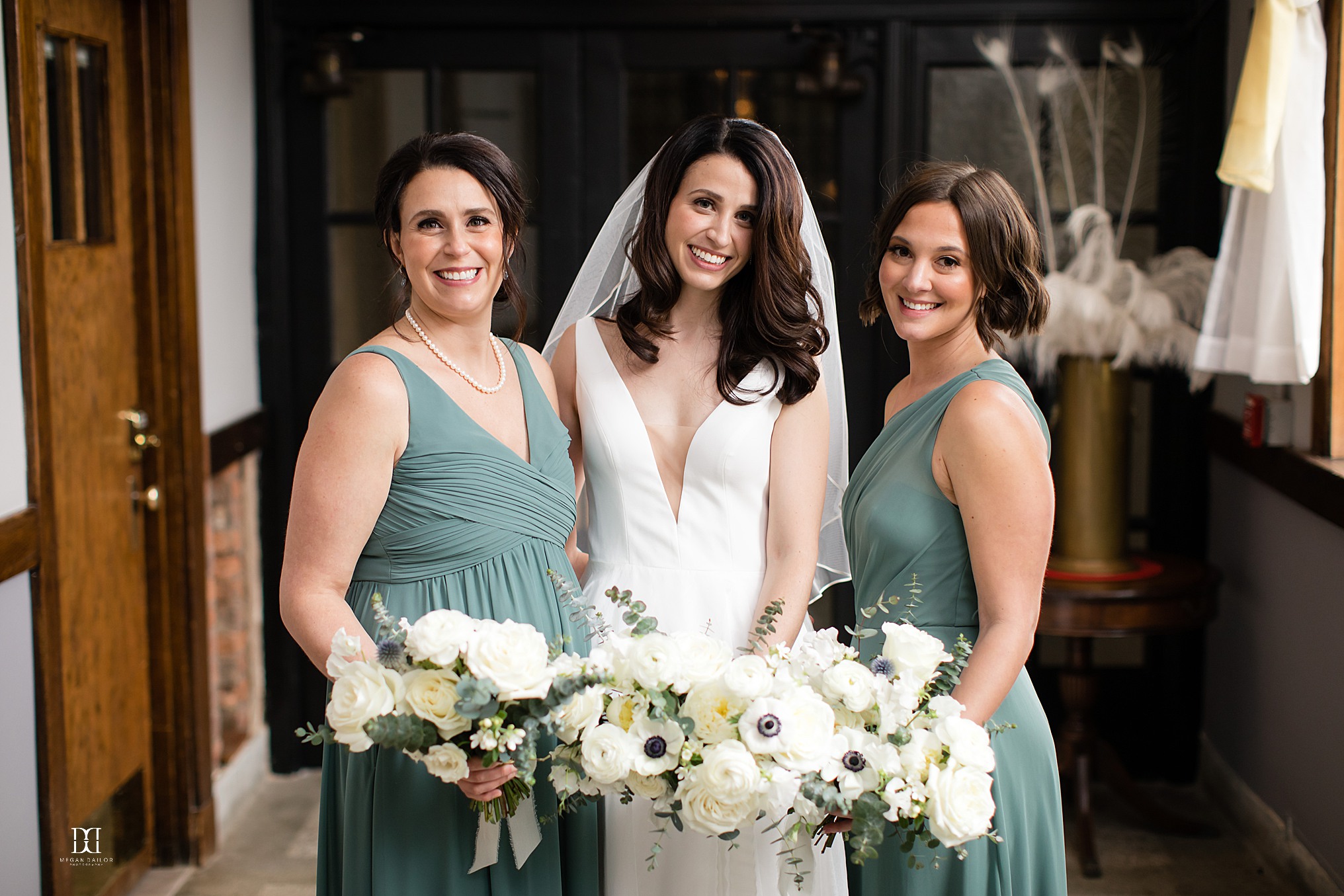 Another angle on these beautiful bouquets... just so pretty.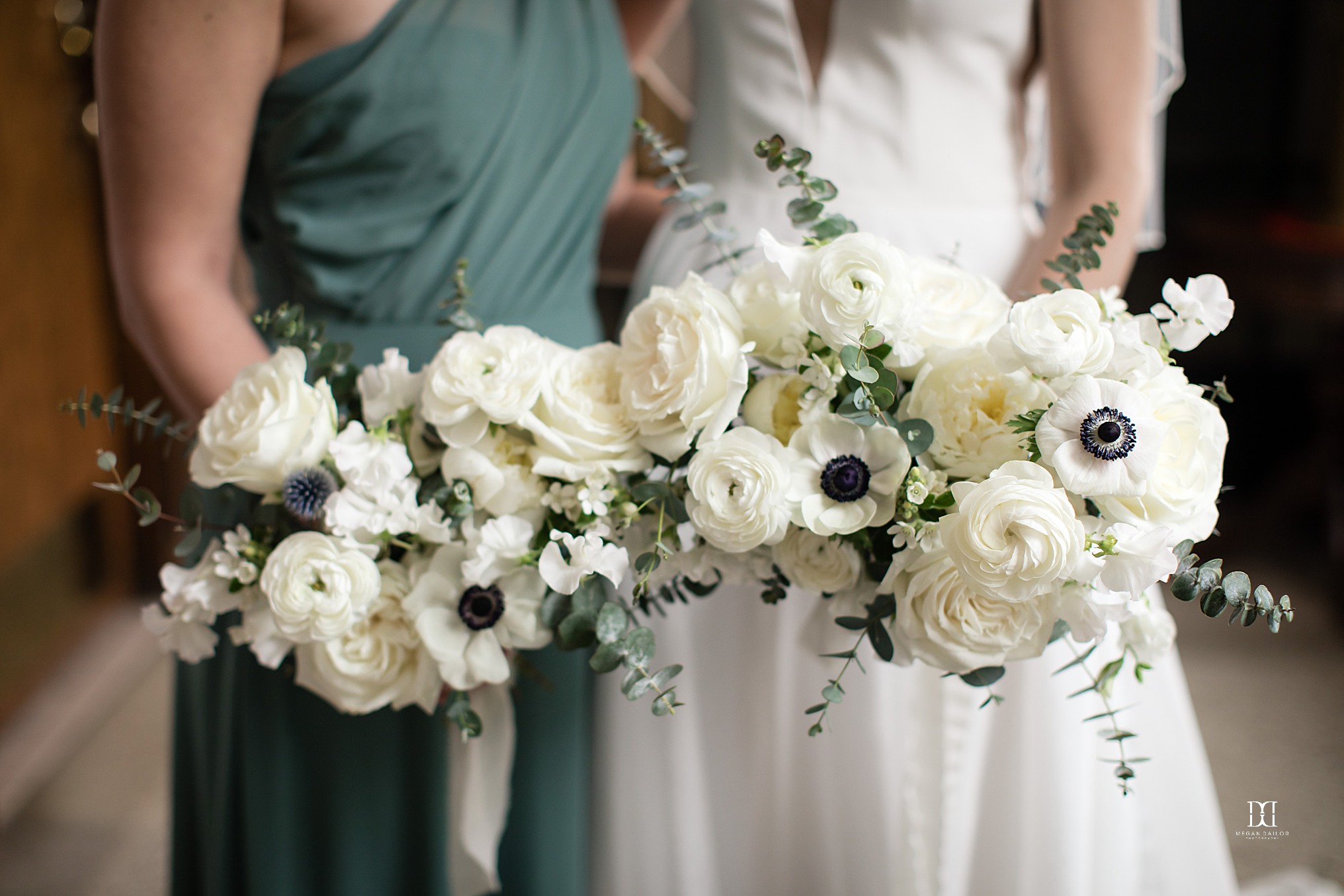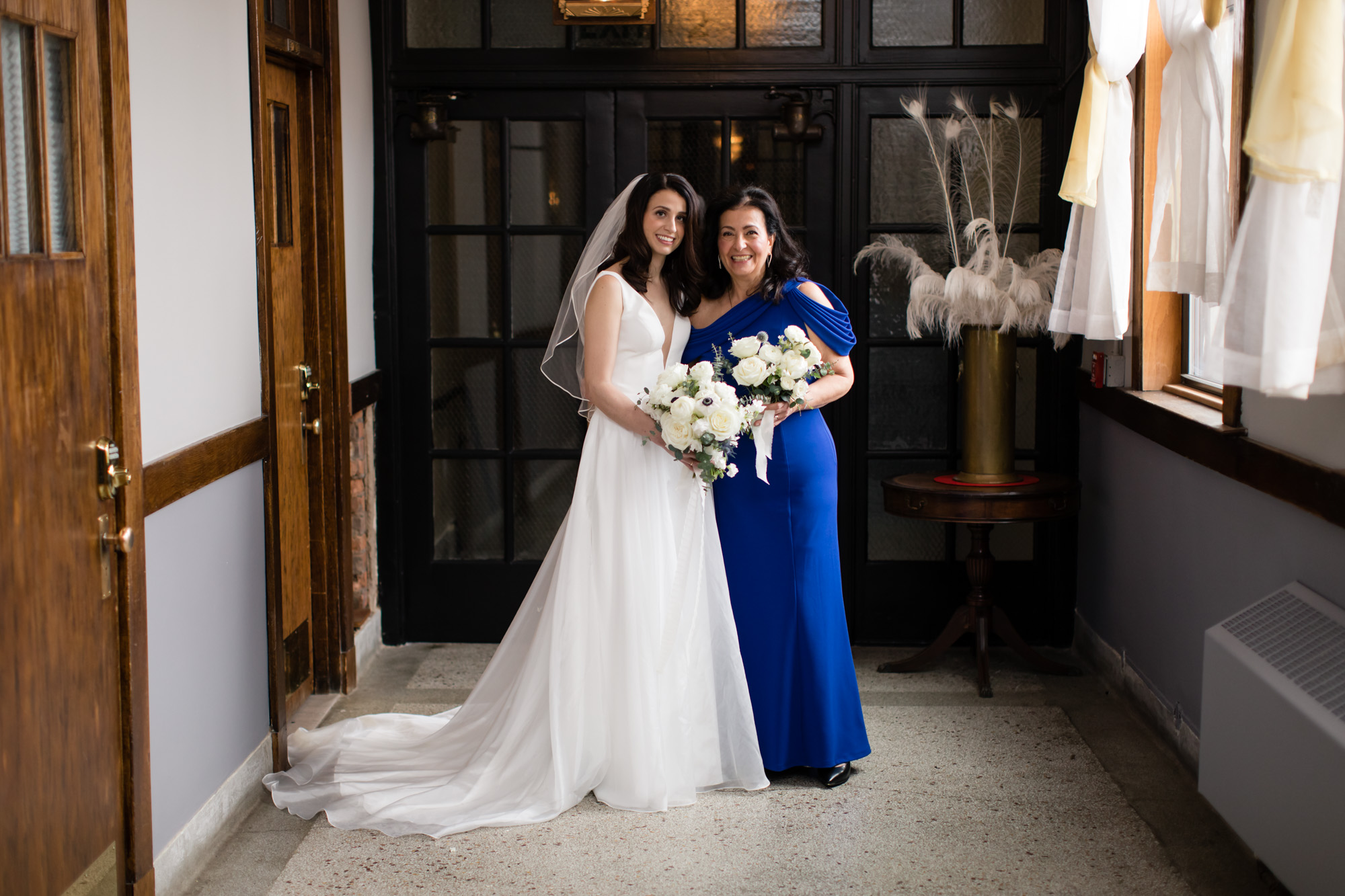 I was a bit sad on the way to the wedding because the closer I got to the city, the less remaining ice from the ice storm was coating branches. I had hoped to make some magic, but it was mostly gone by wedding time. Thankfully, theeee most photogenic snow arrived instead. LOVE the cozy cuteness!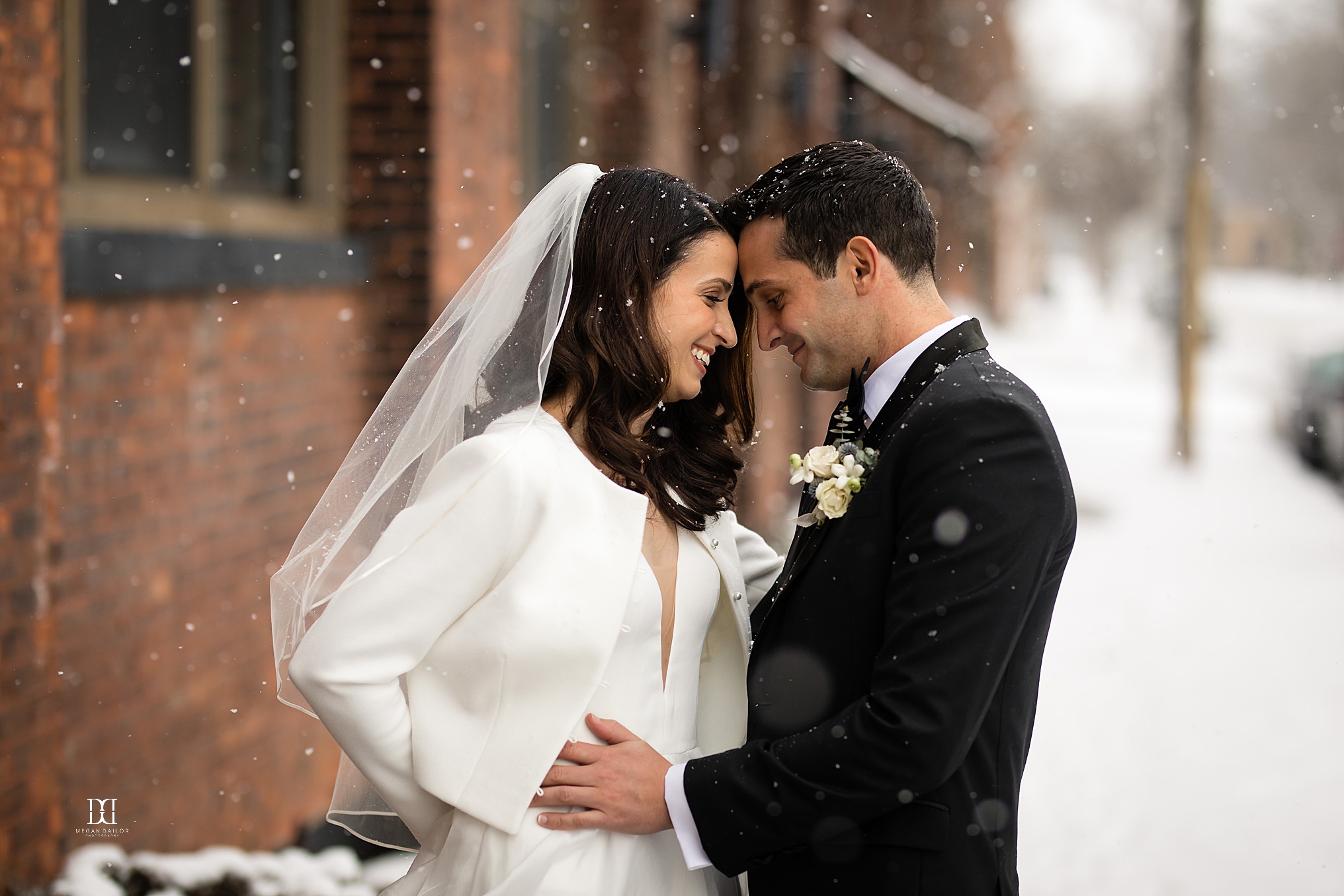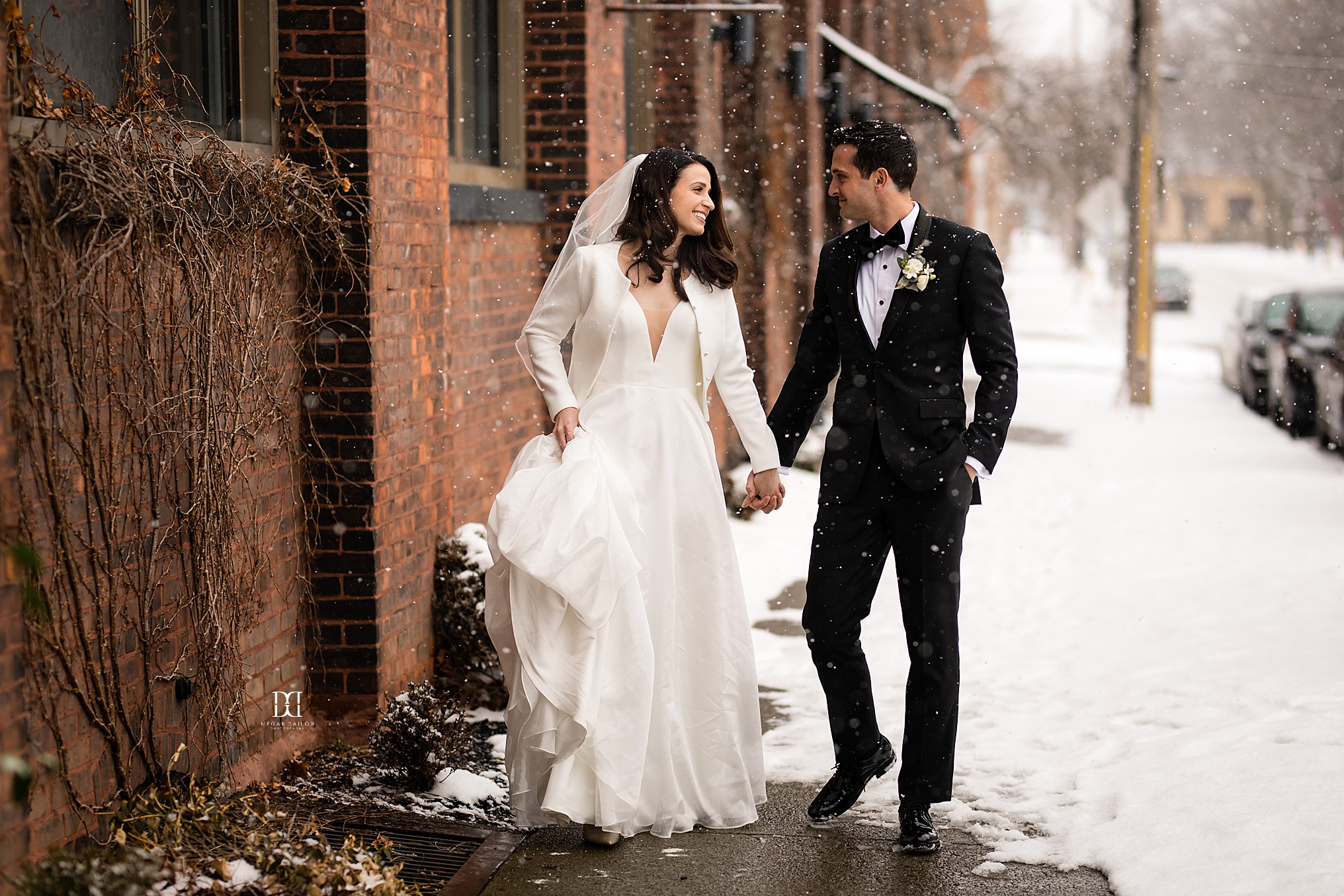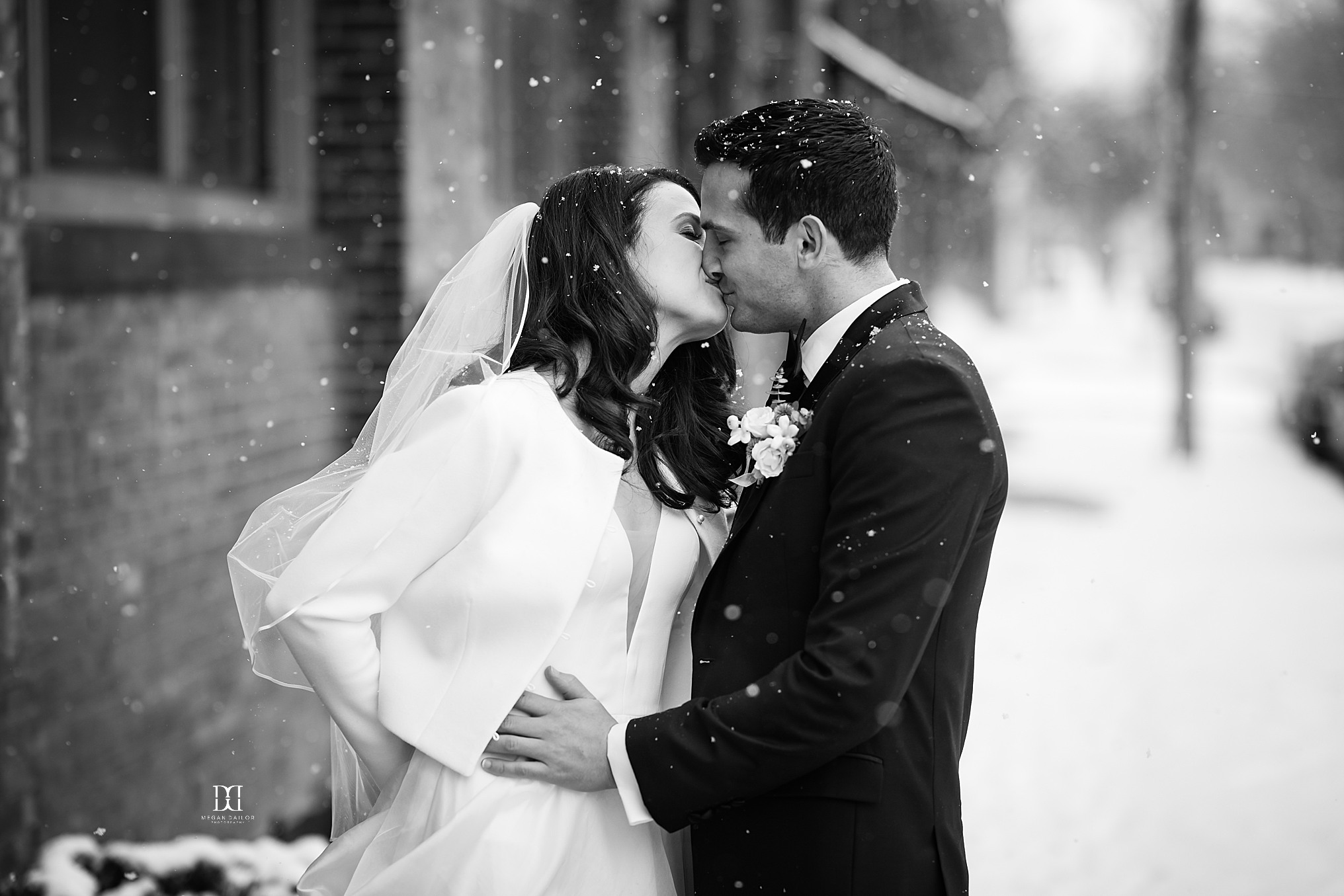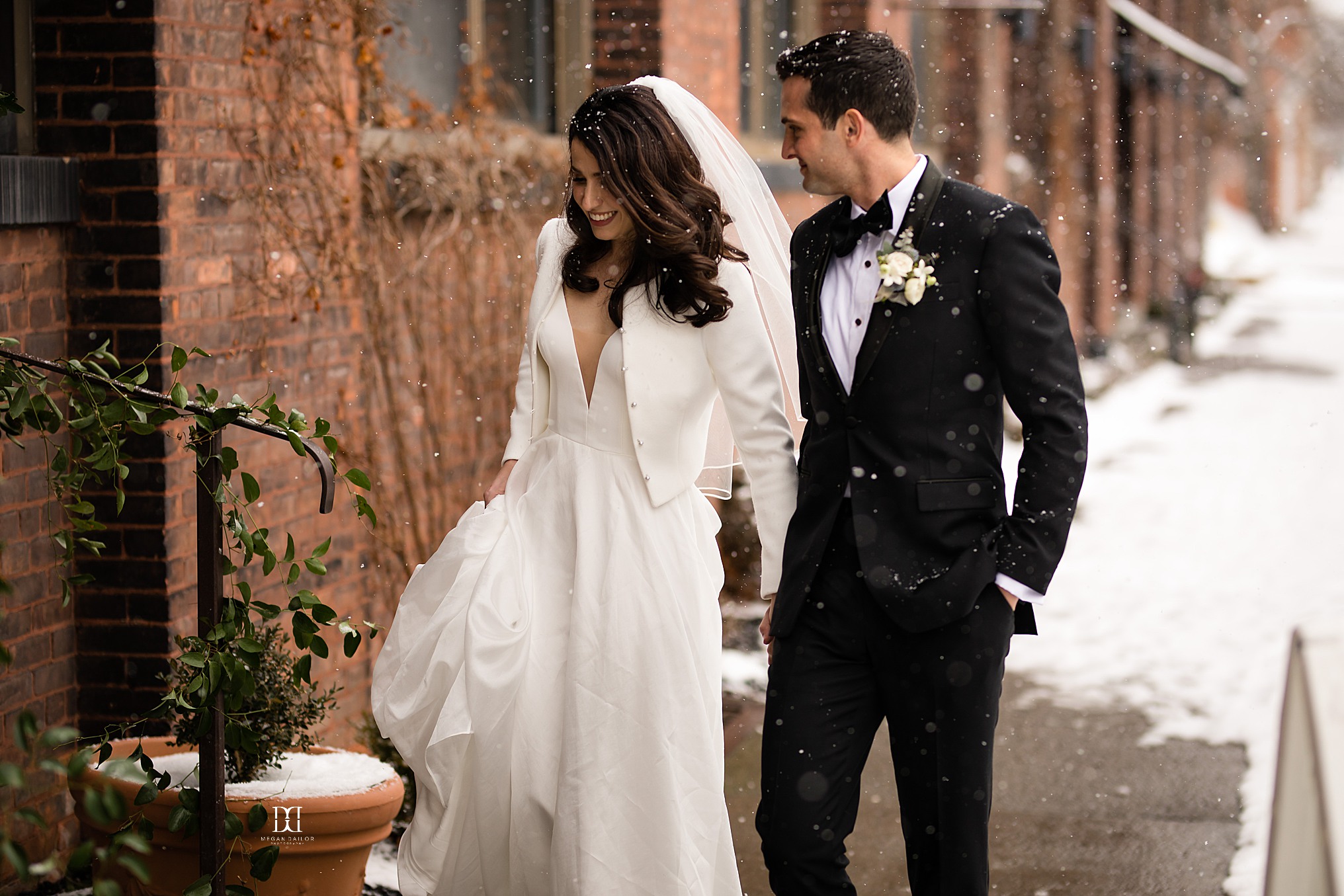 Stunning spot for a ceremony!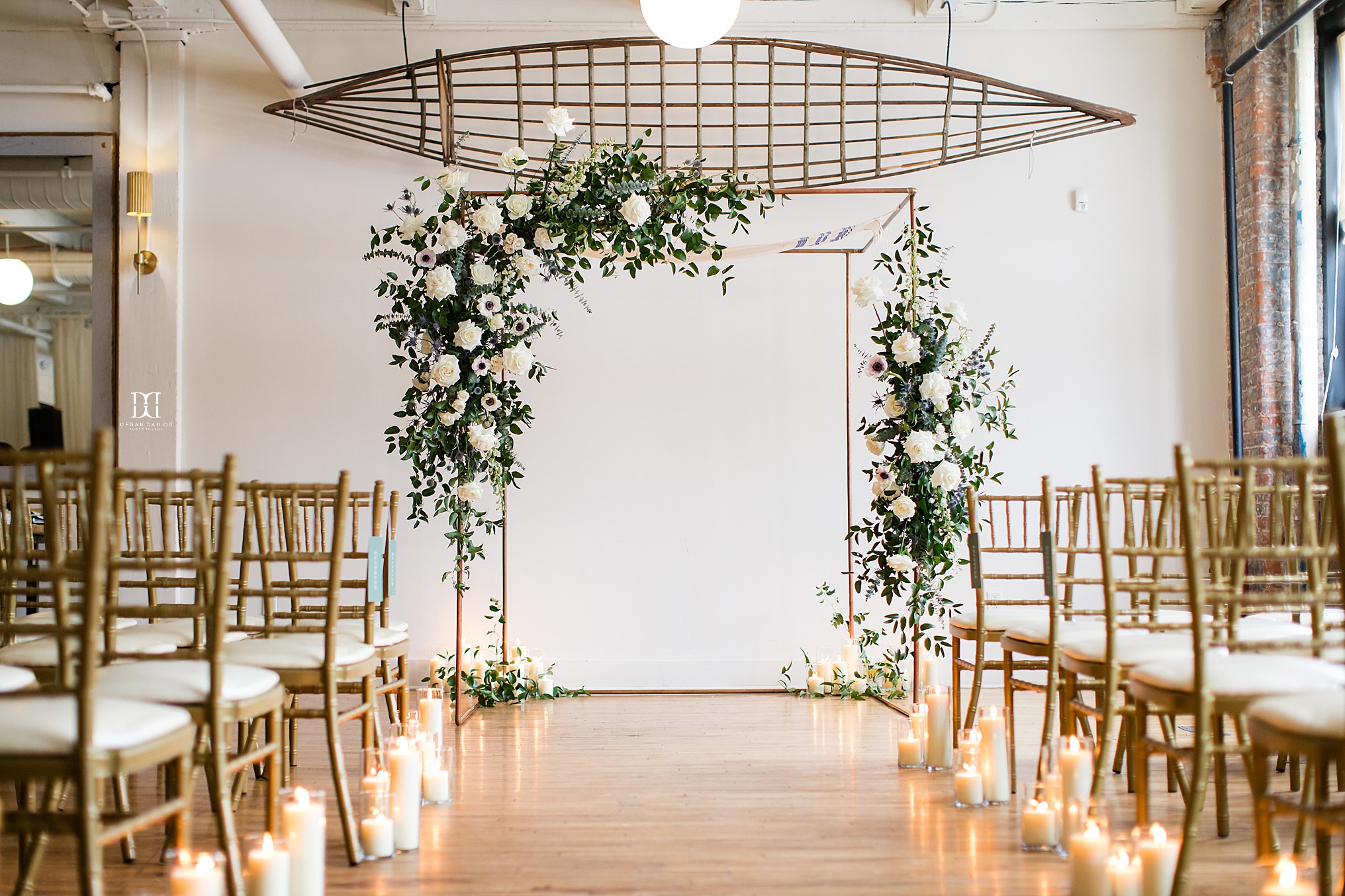 The Ketubah signing was fun and sweet.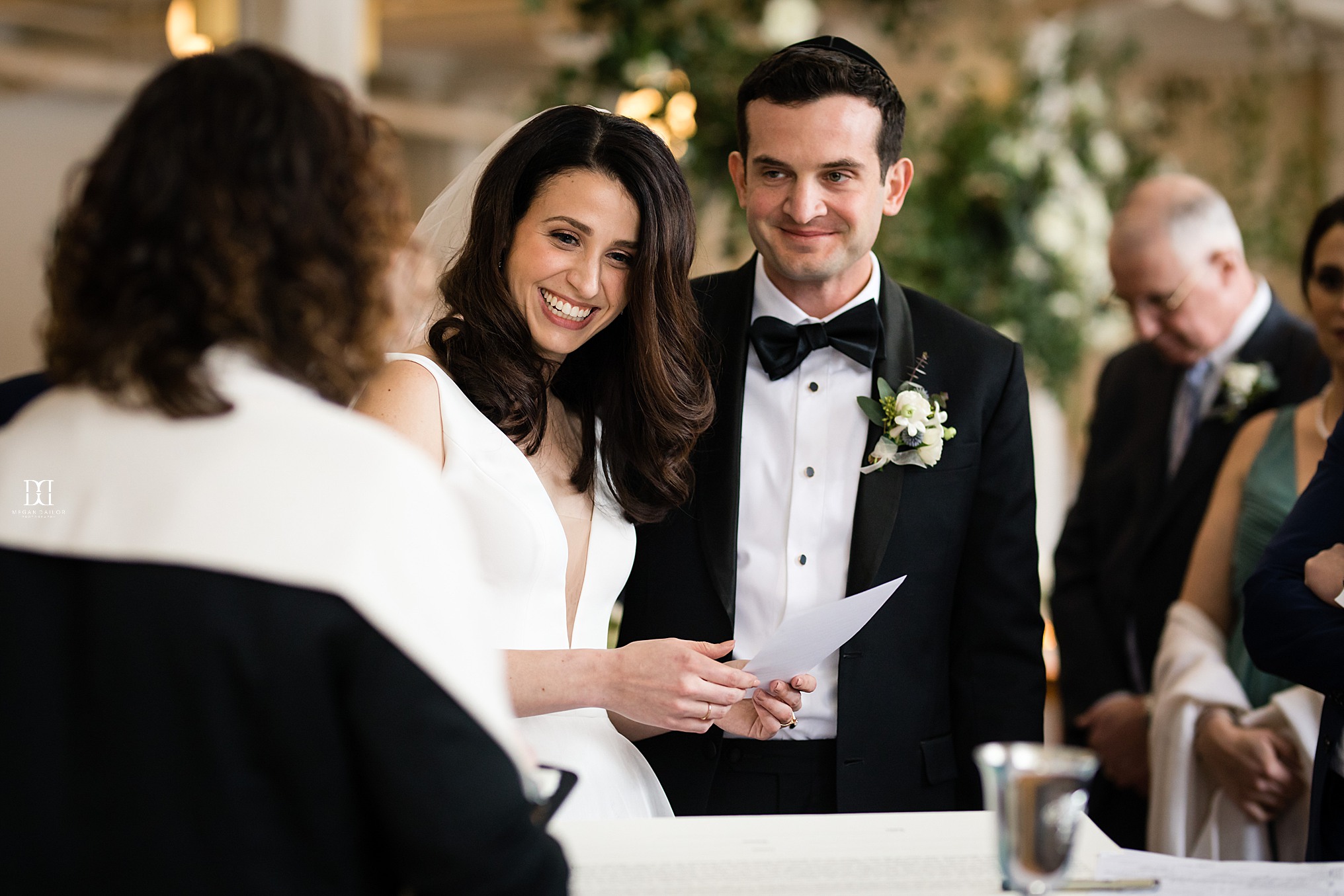 This look between Ari's parents is so precious!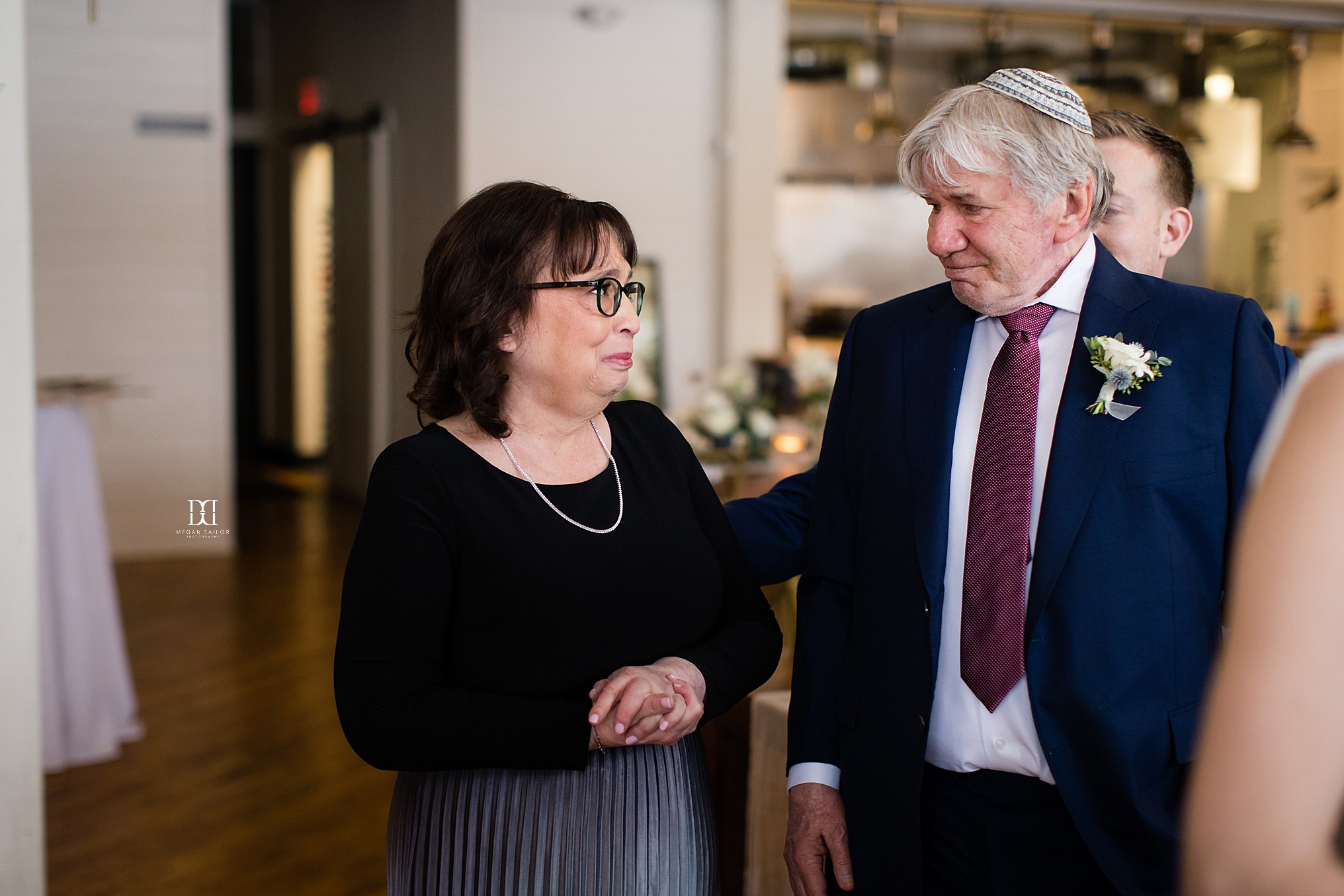 Ceremony time! Flower girl and ring security setting the stage.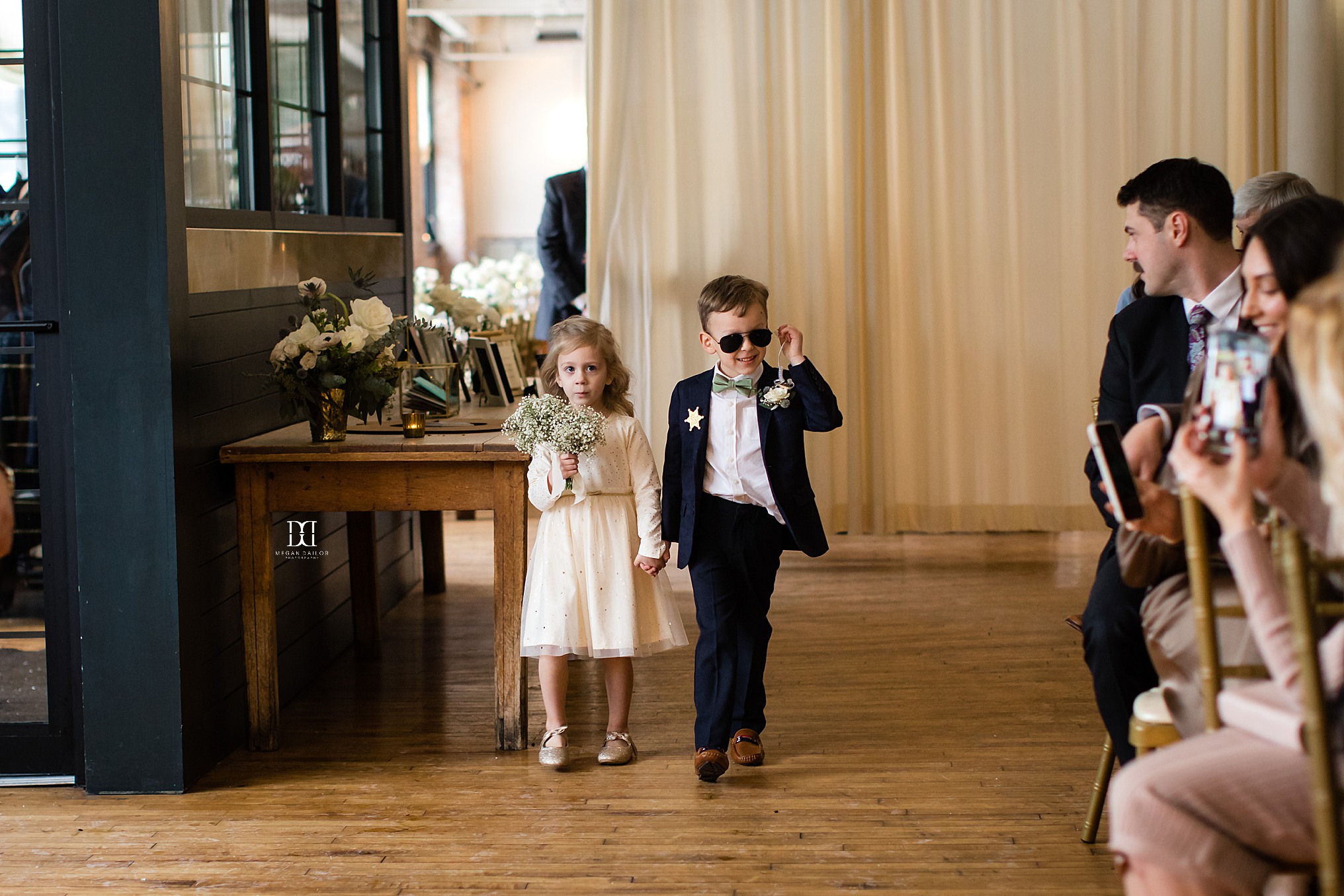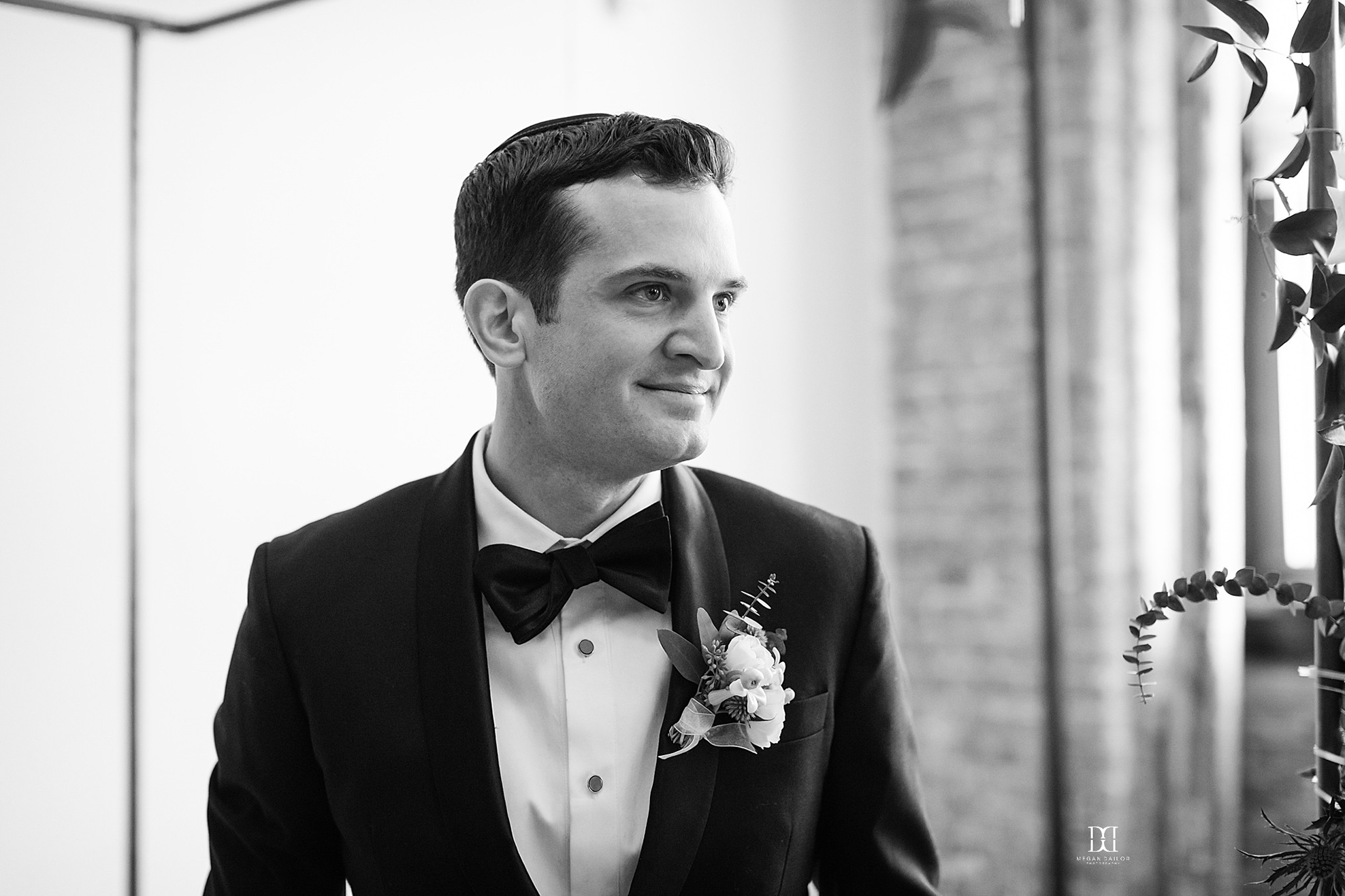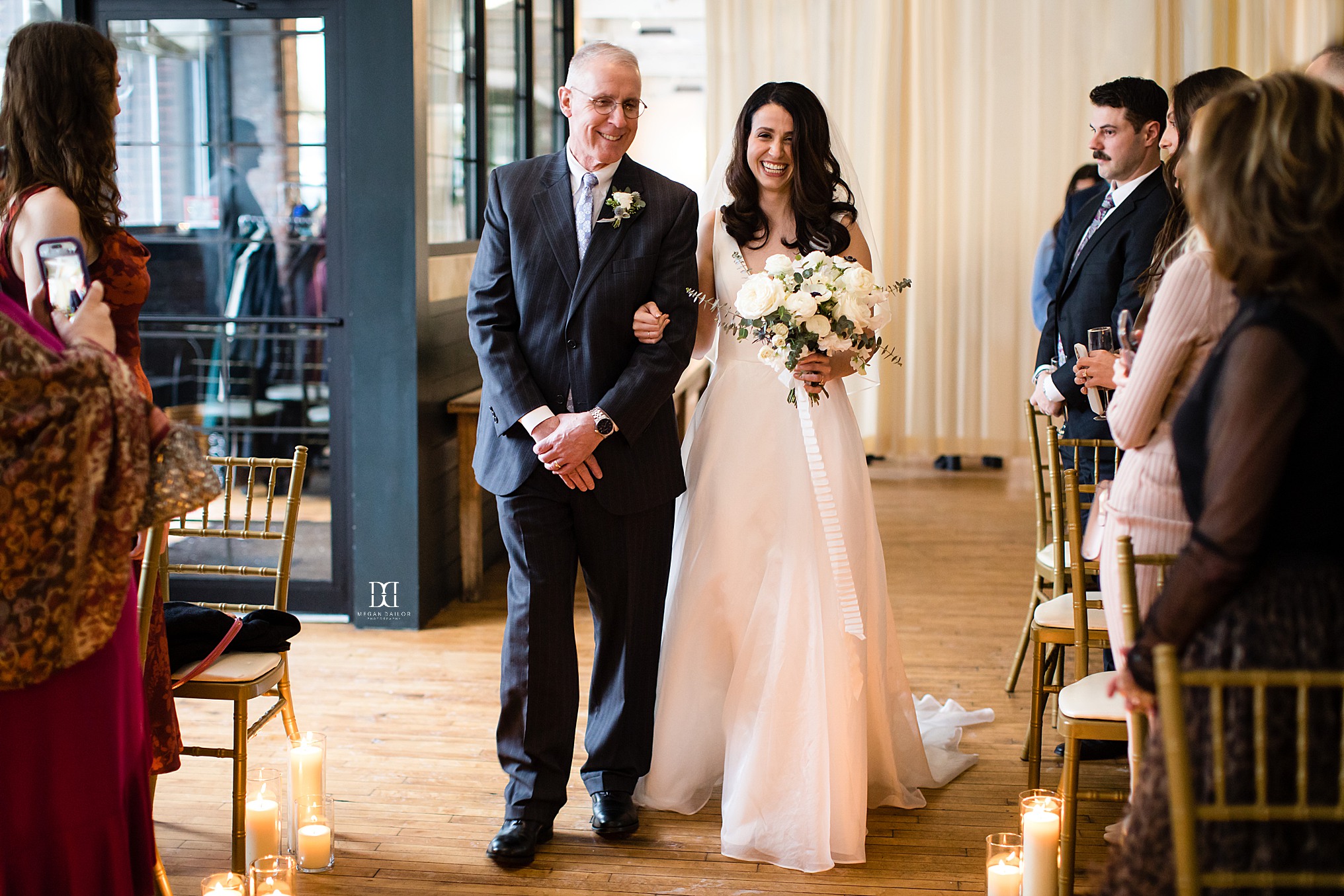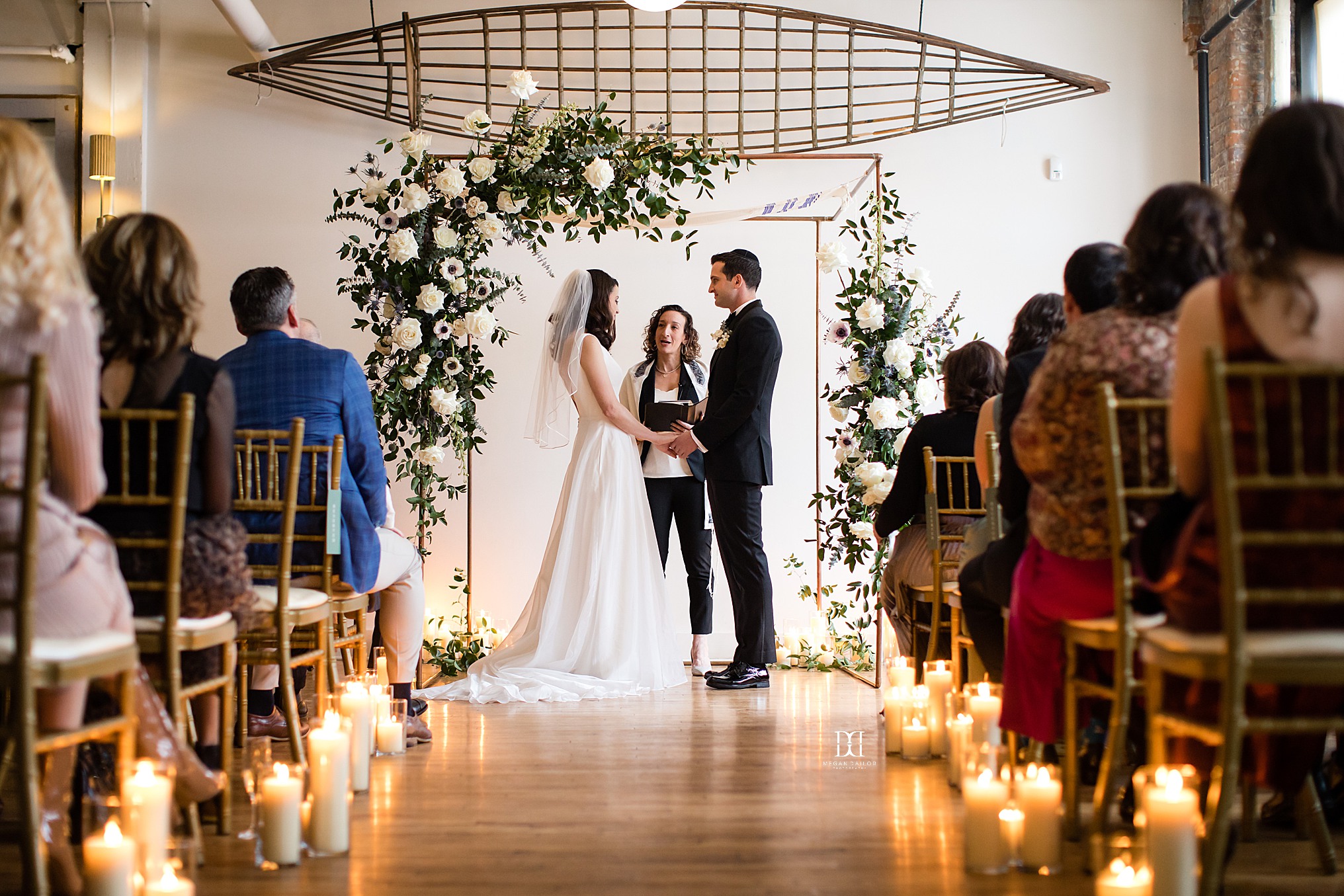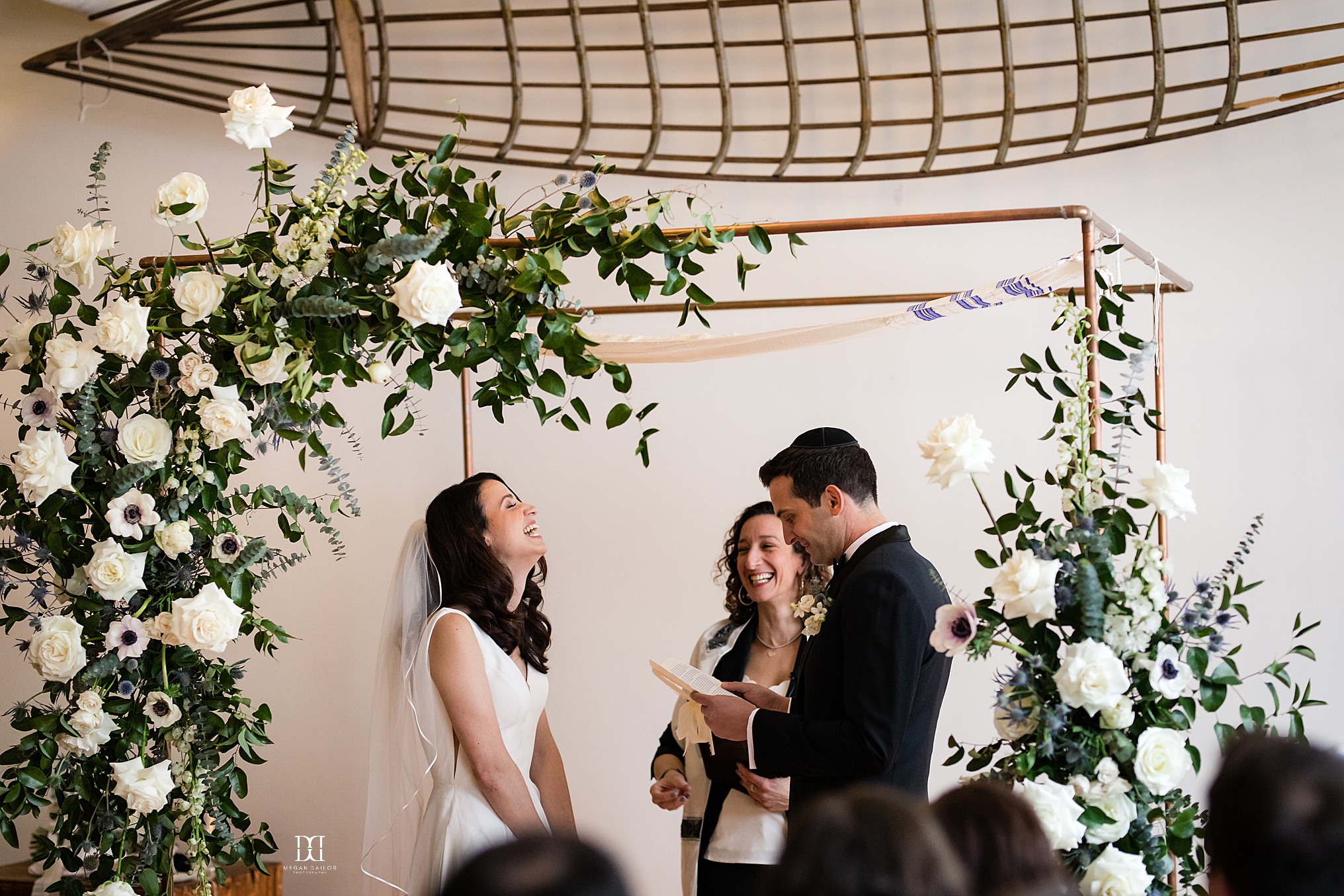 Love a ceremony that mixes emotion and laughter, the two best things in life.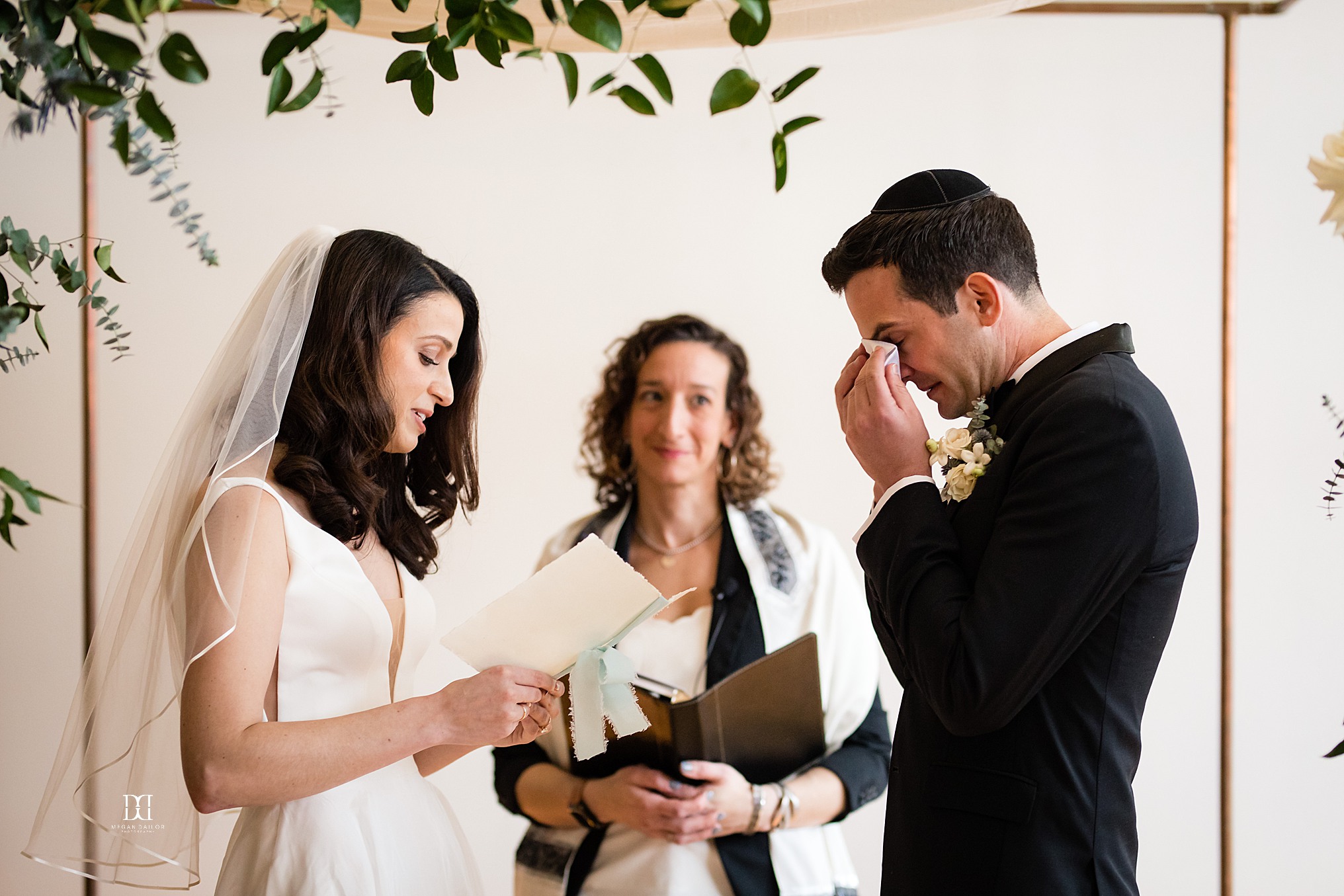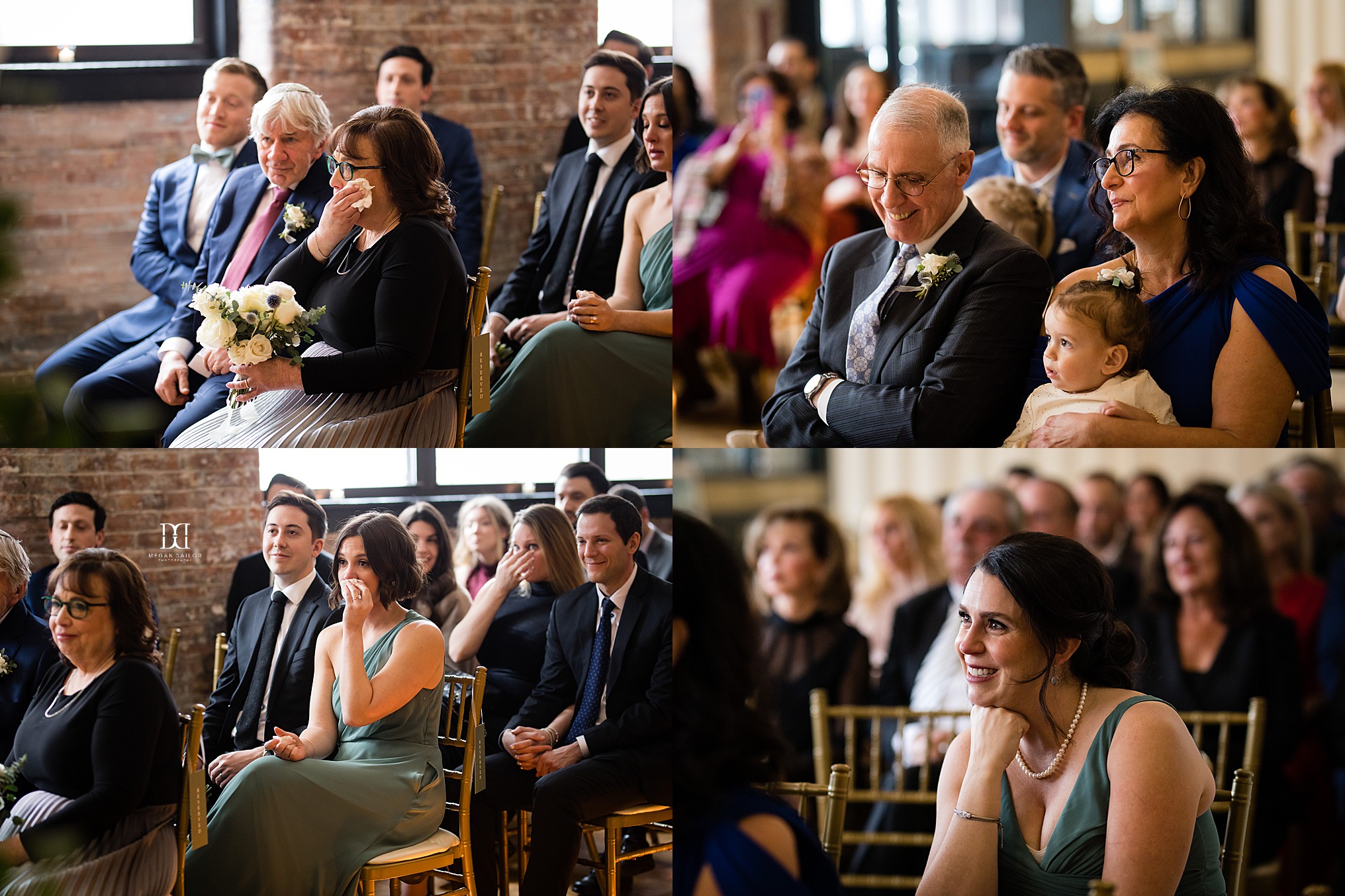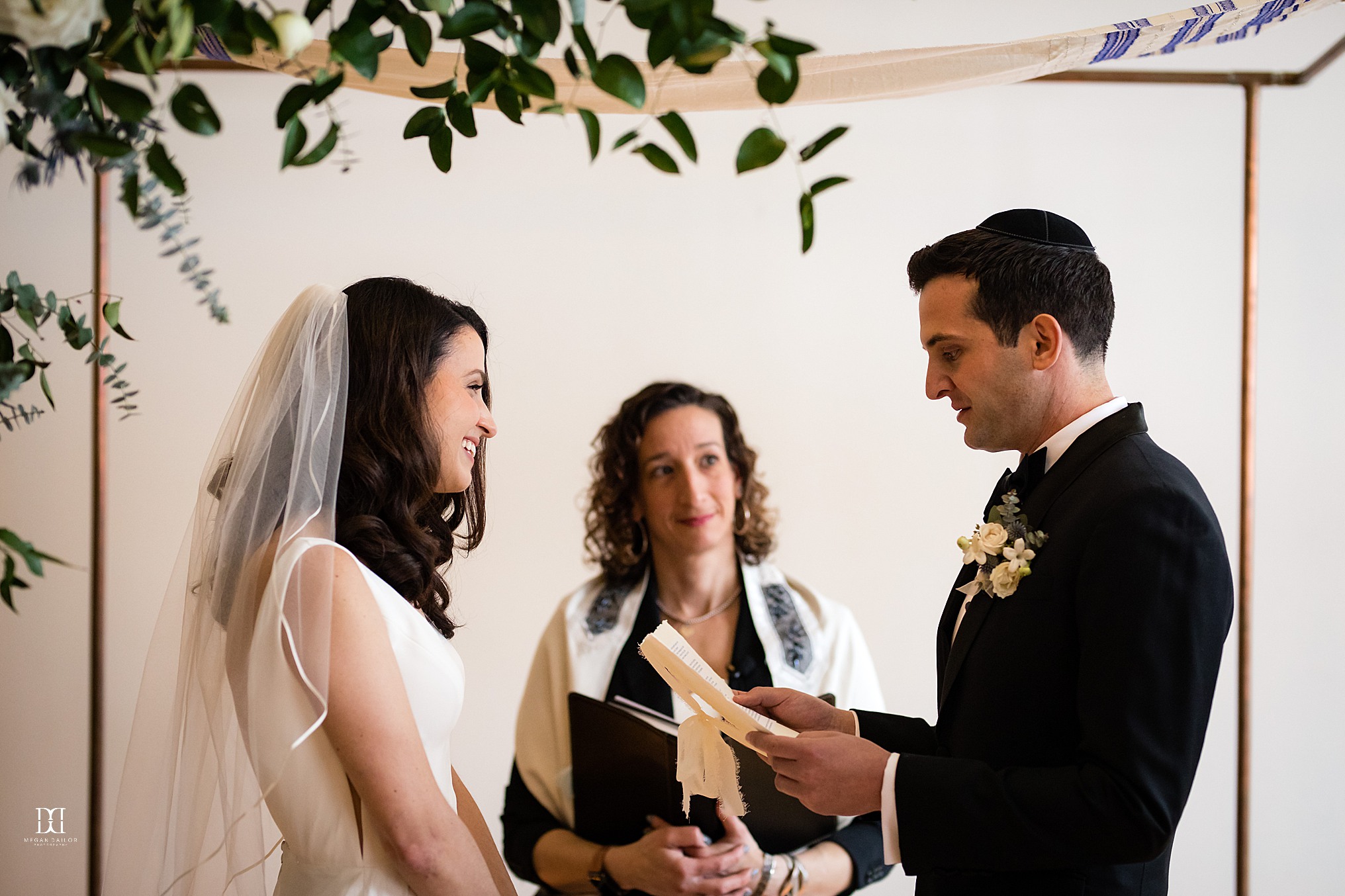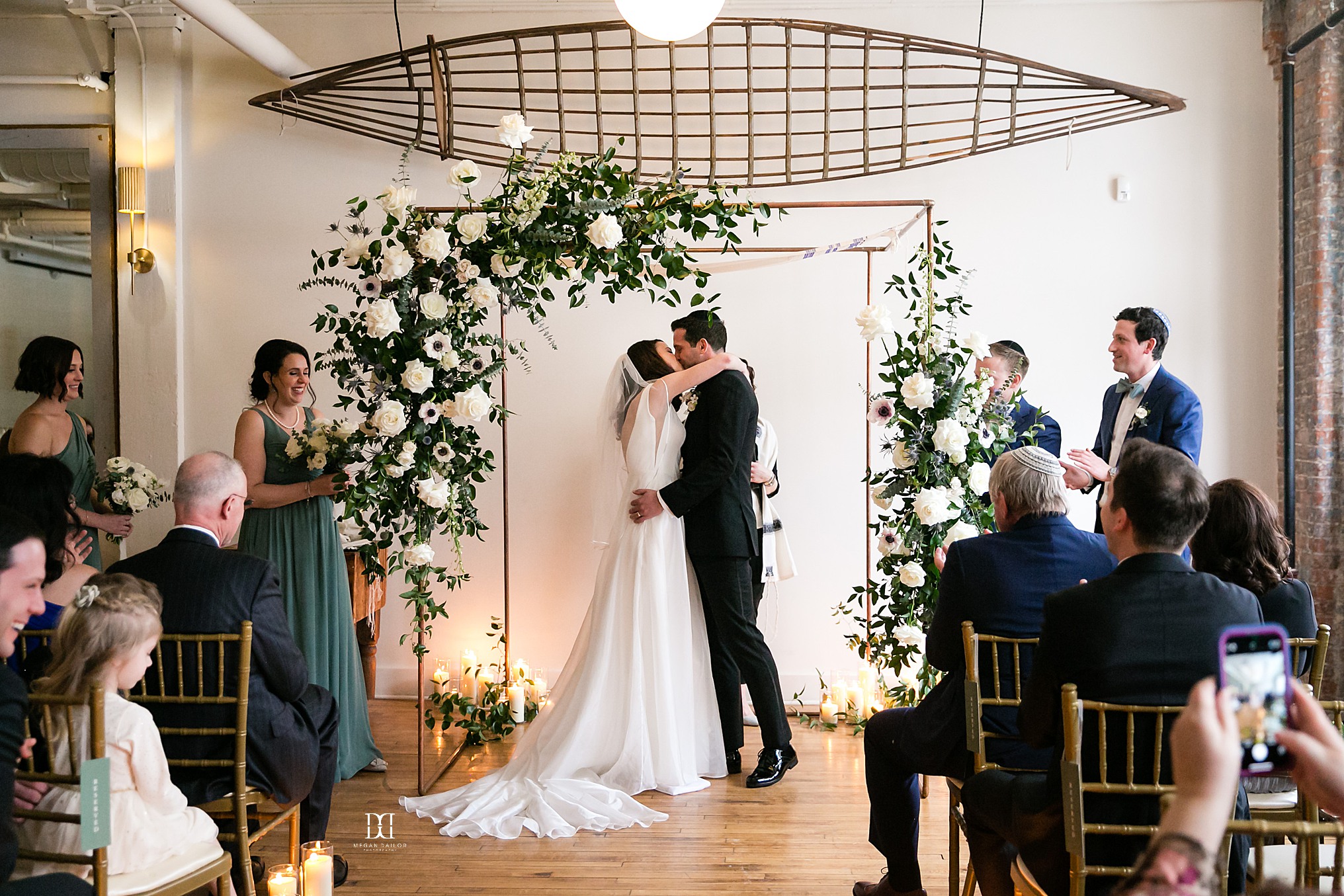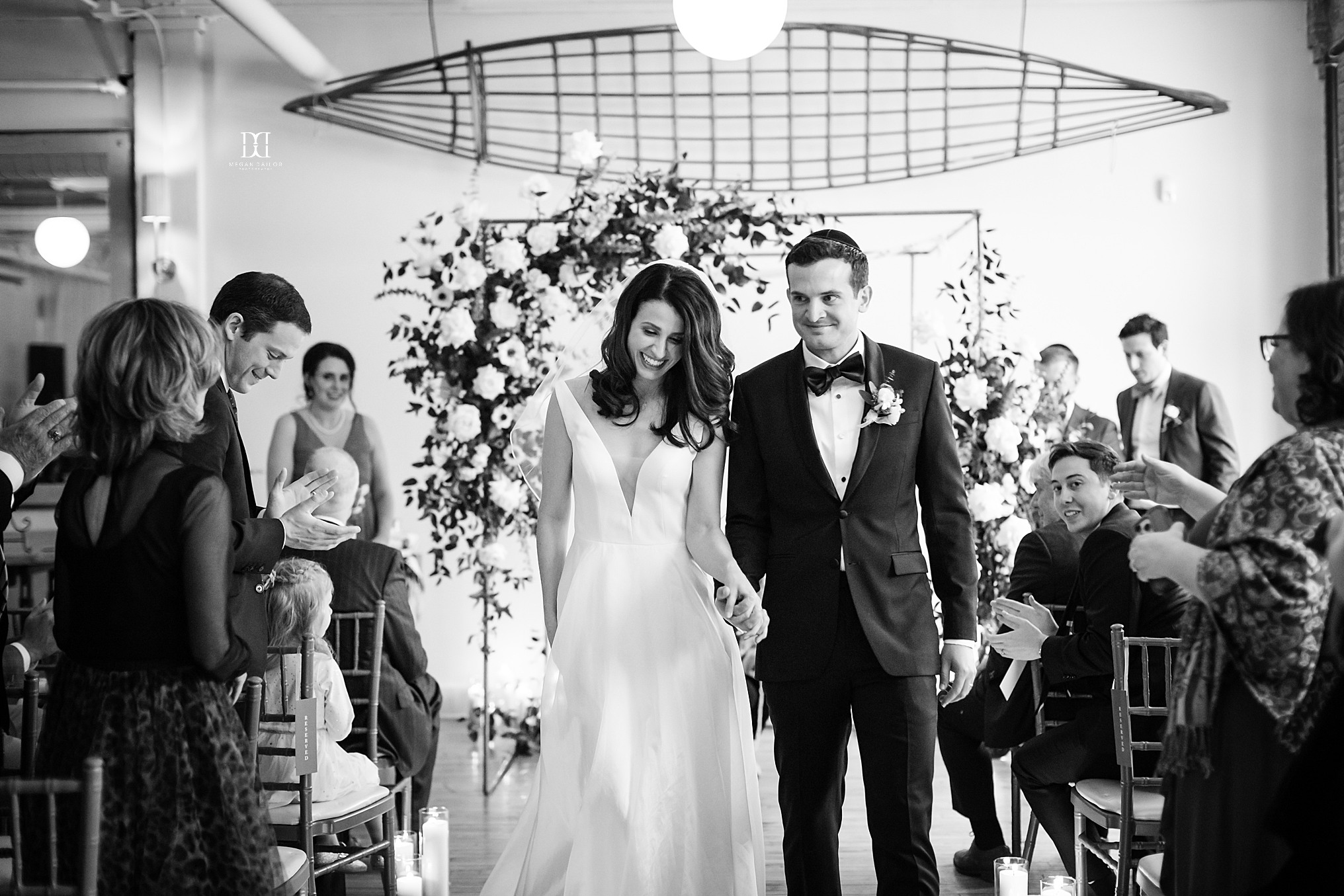 This hanging installation over the sweetheart table by Pistil and Pollen was stunning!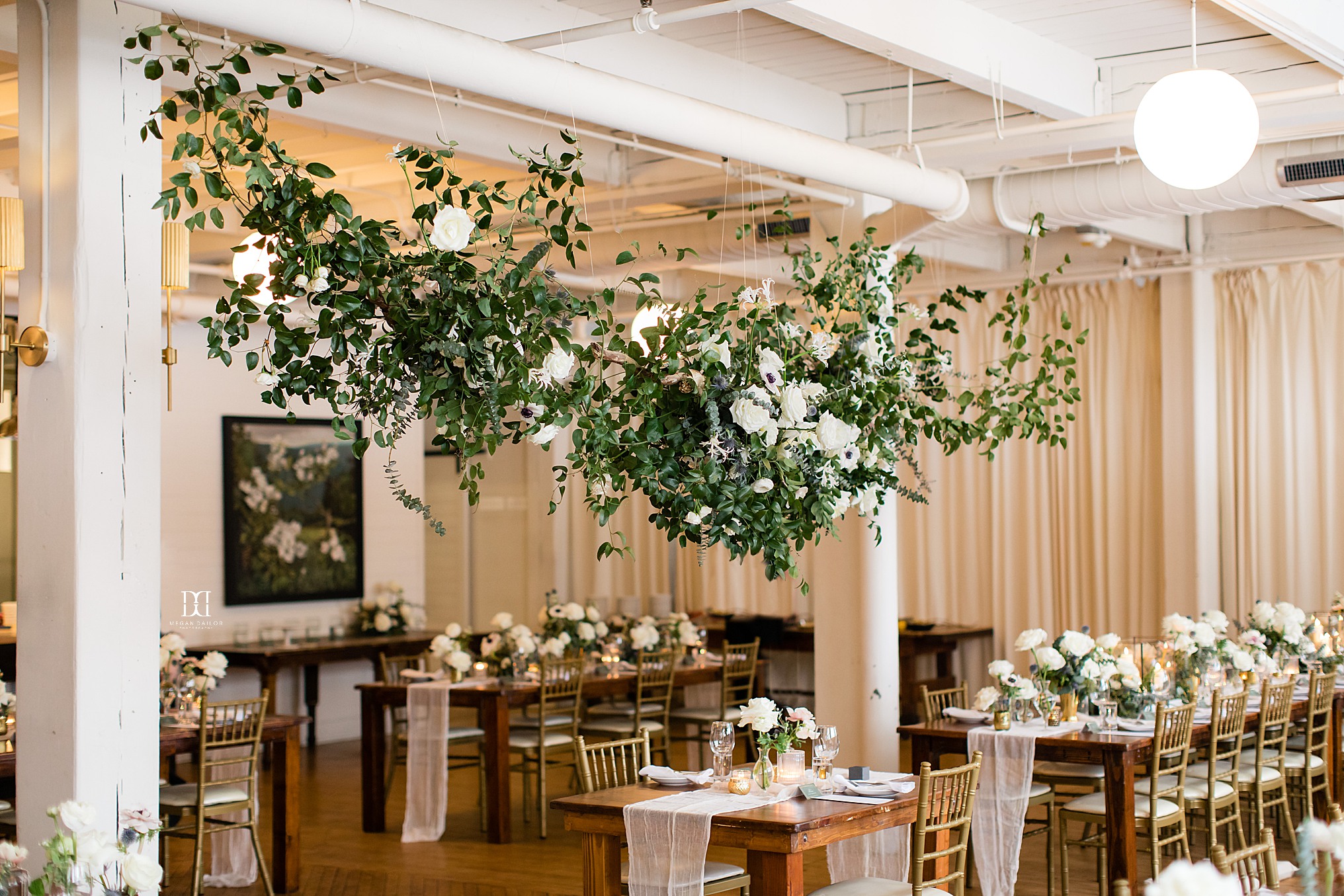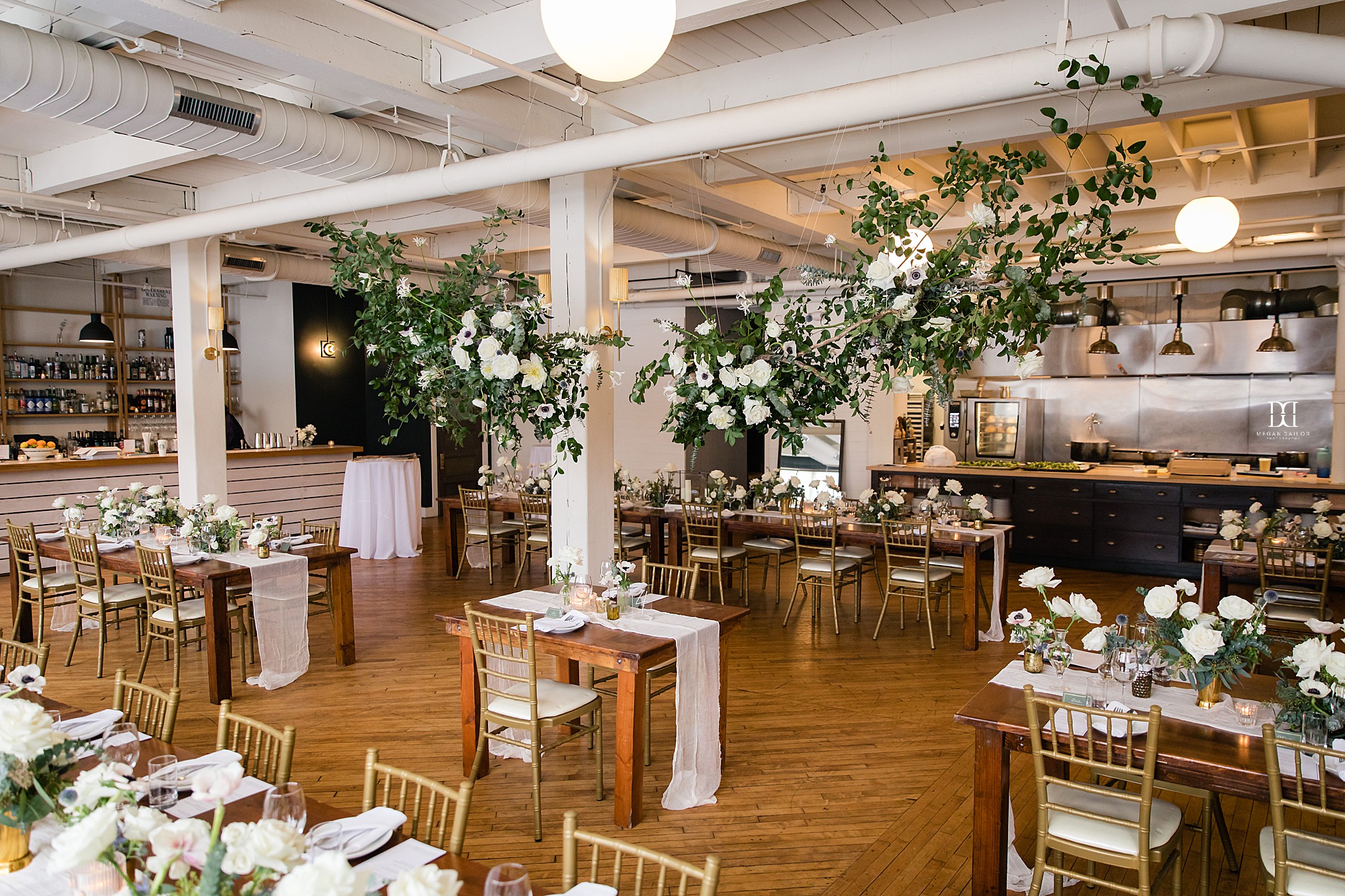 Lisa at Limedrop has such a beautiful vision for tablescapes!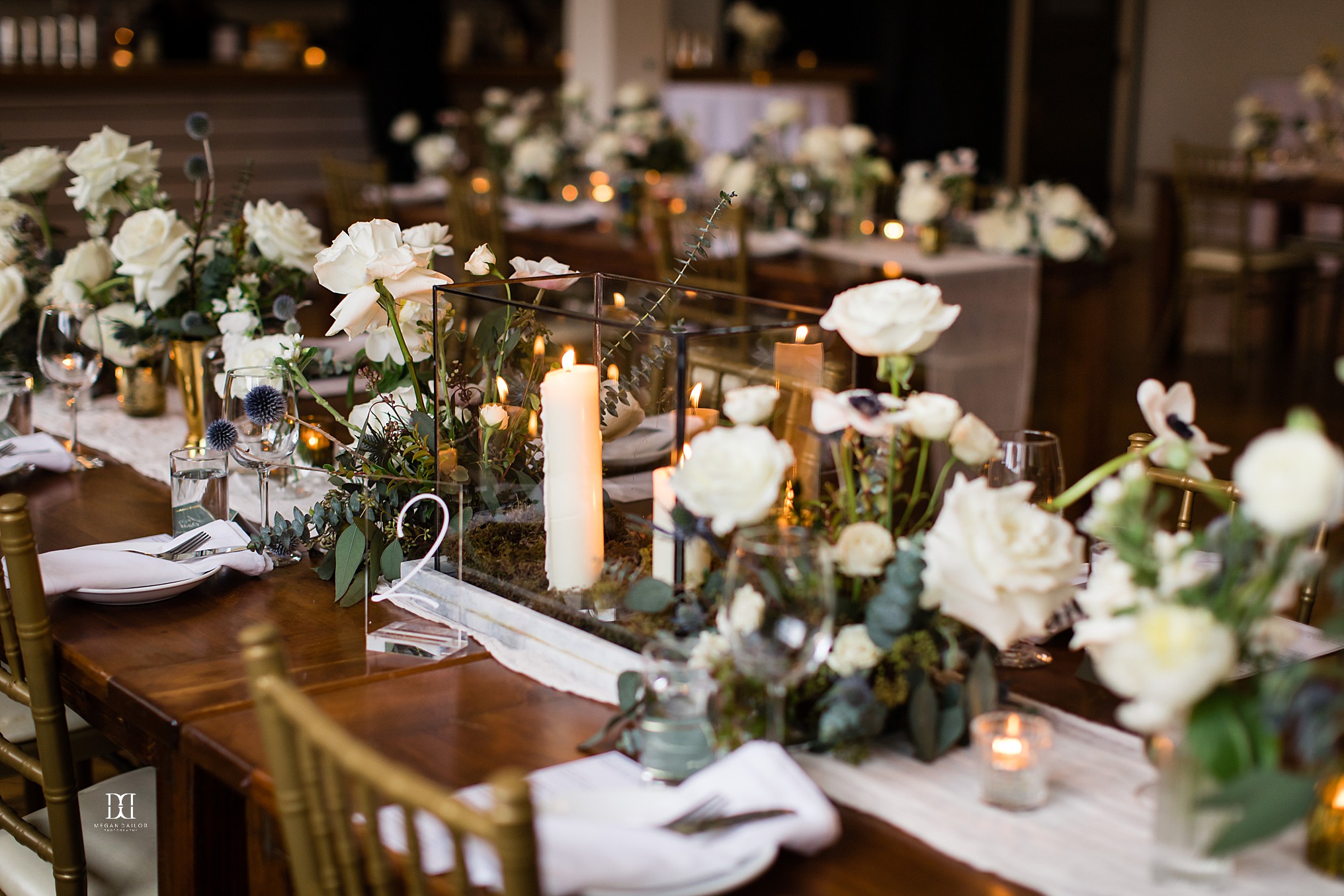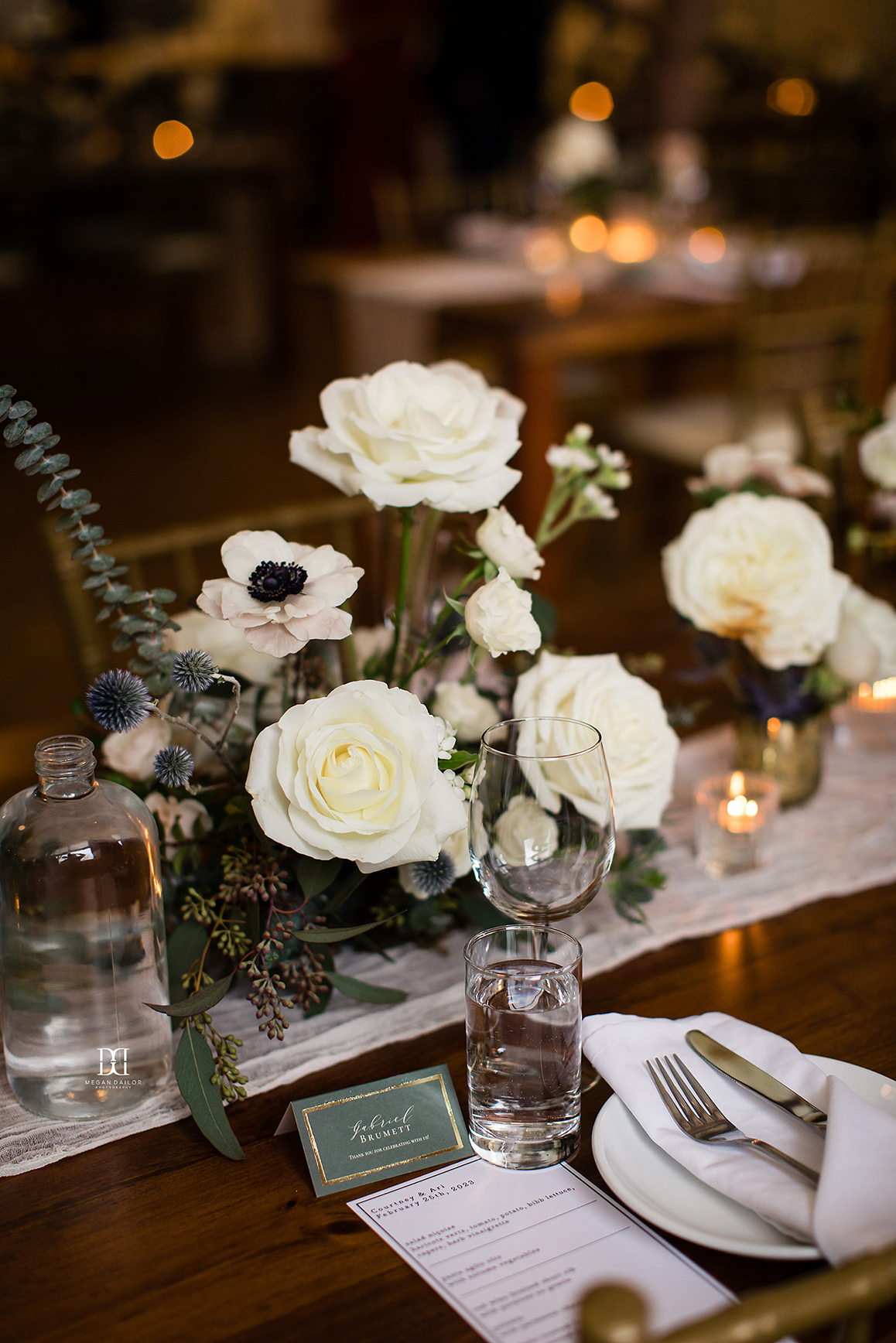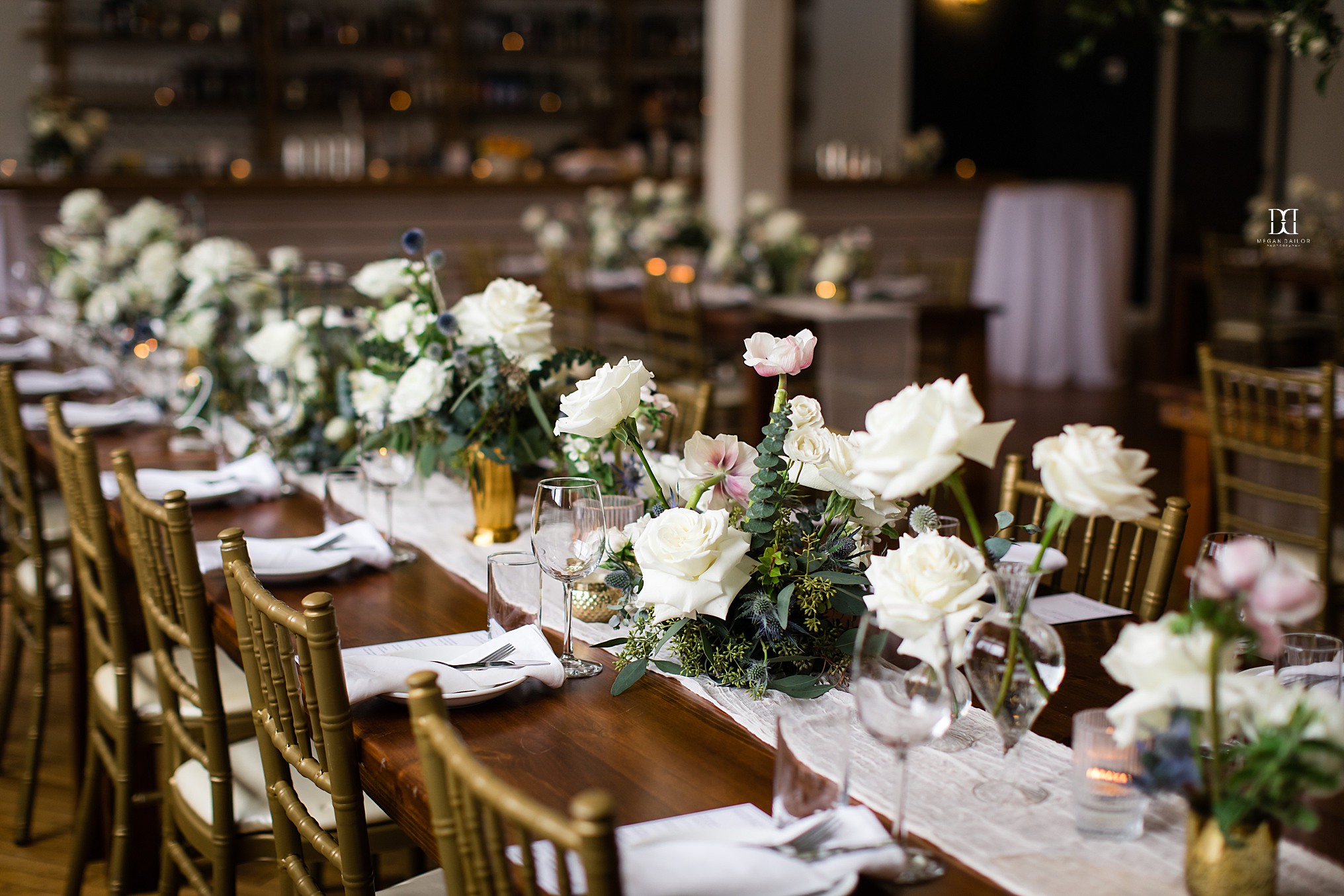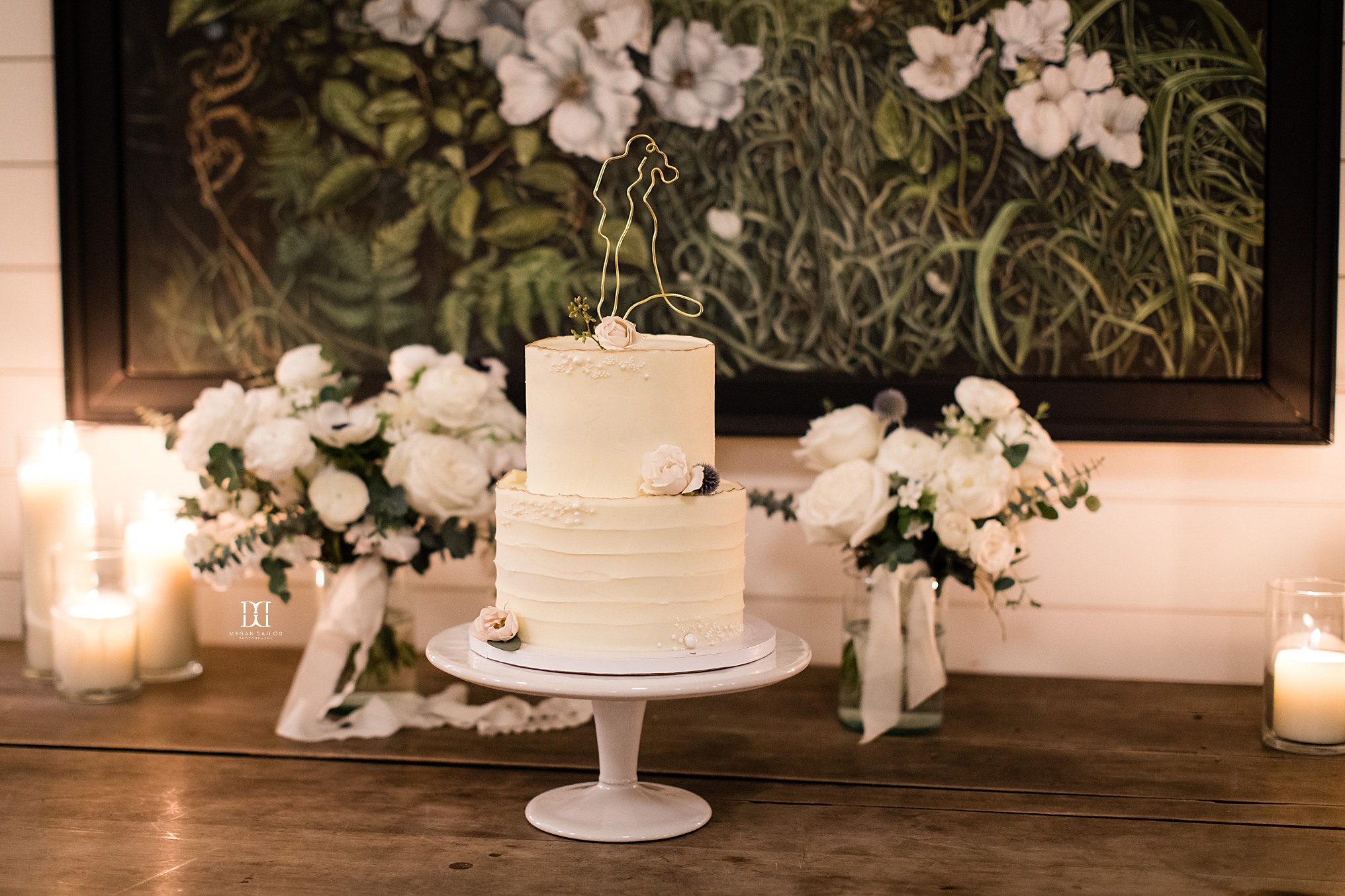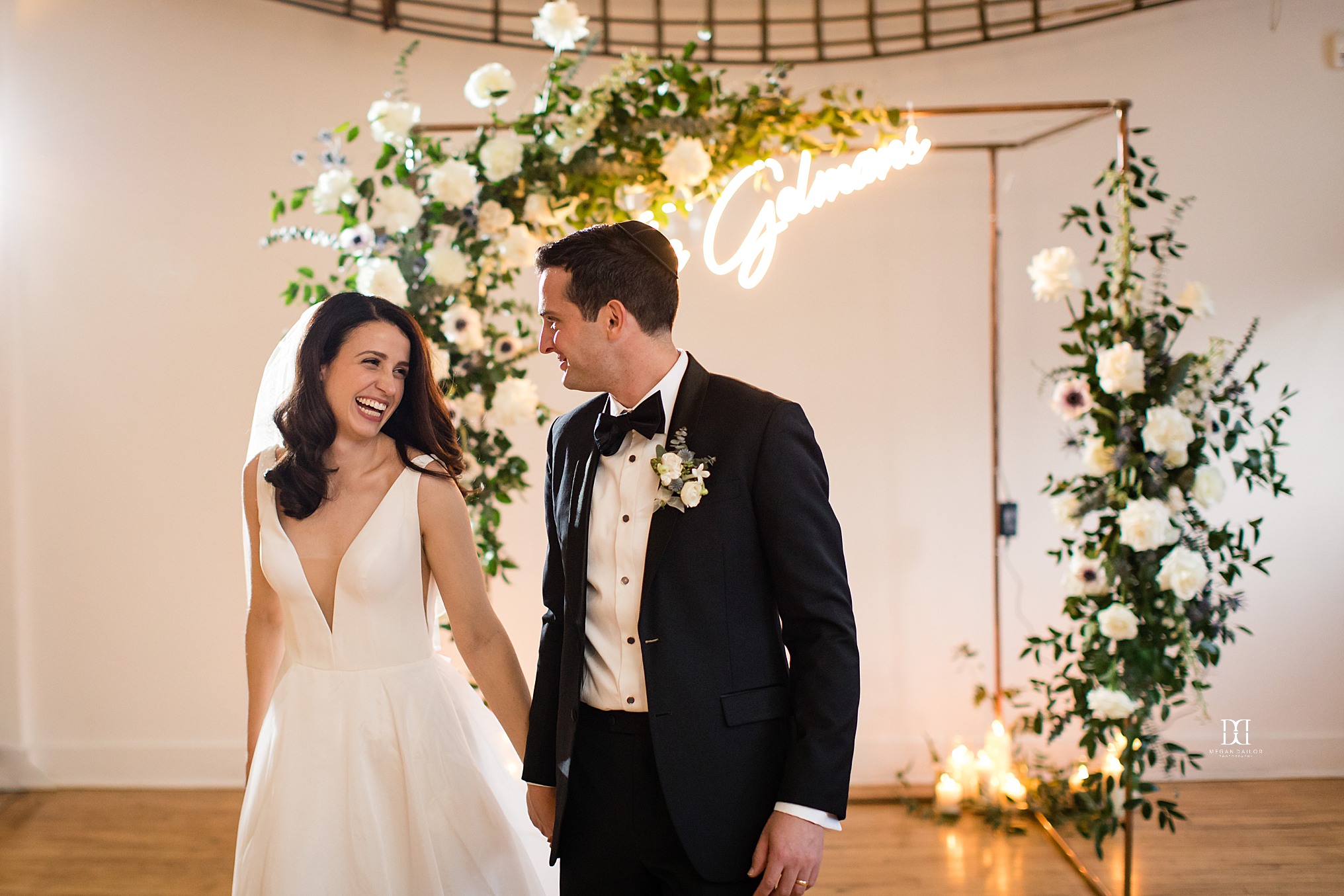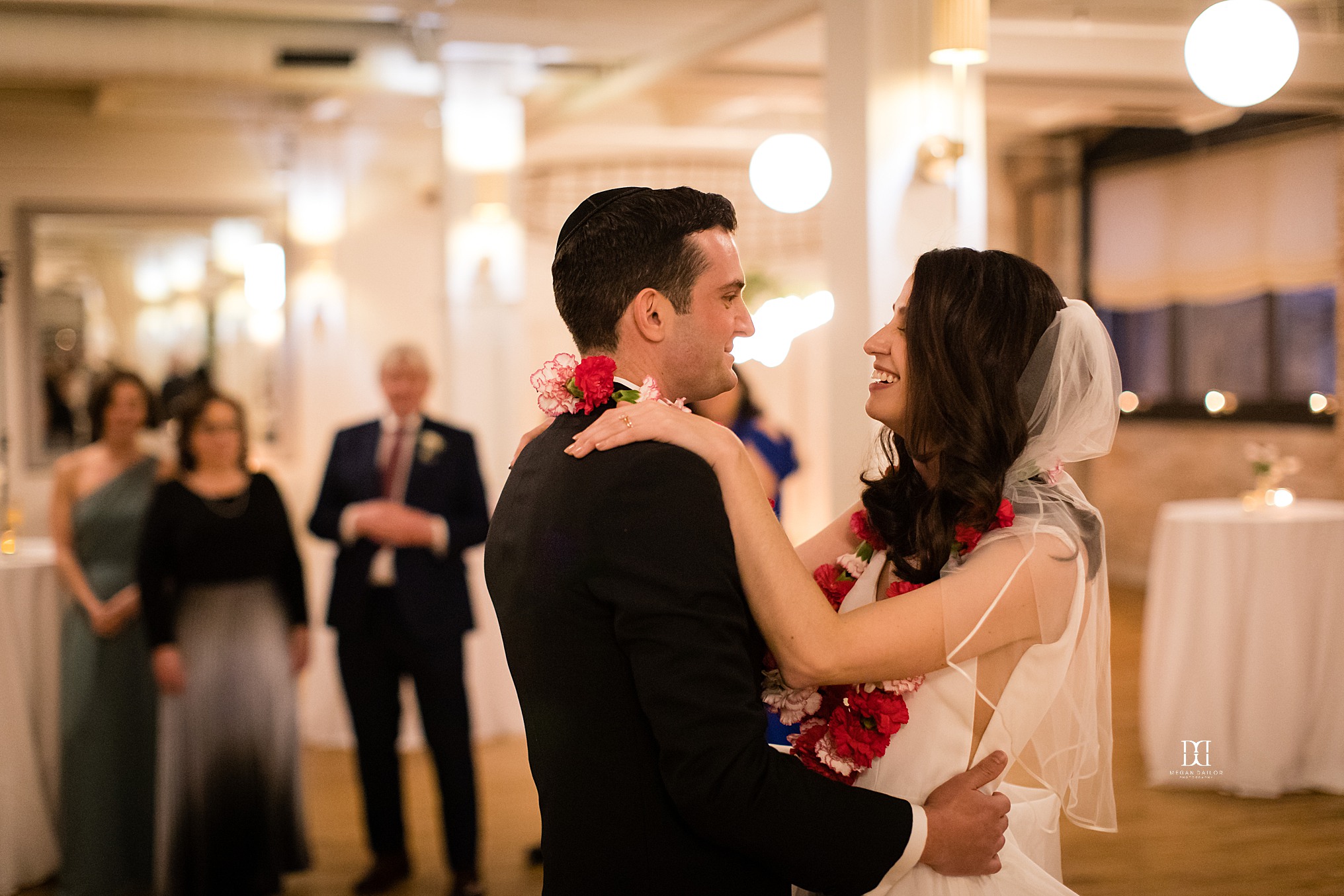 Mike ready to show the little ones what wedding dance floors are about!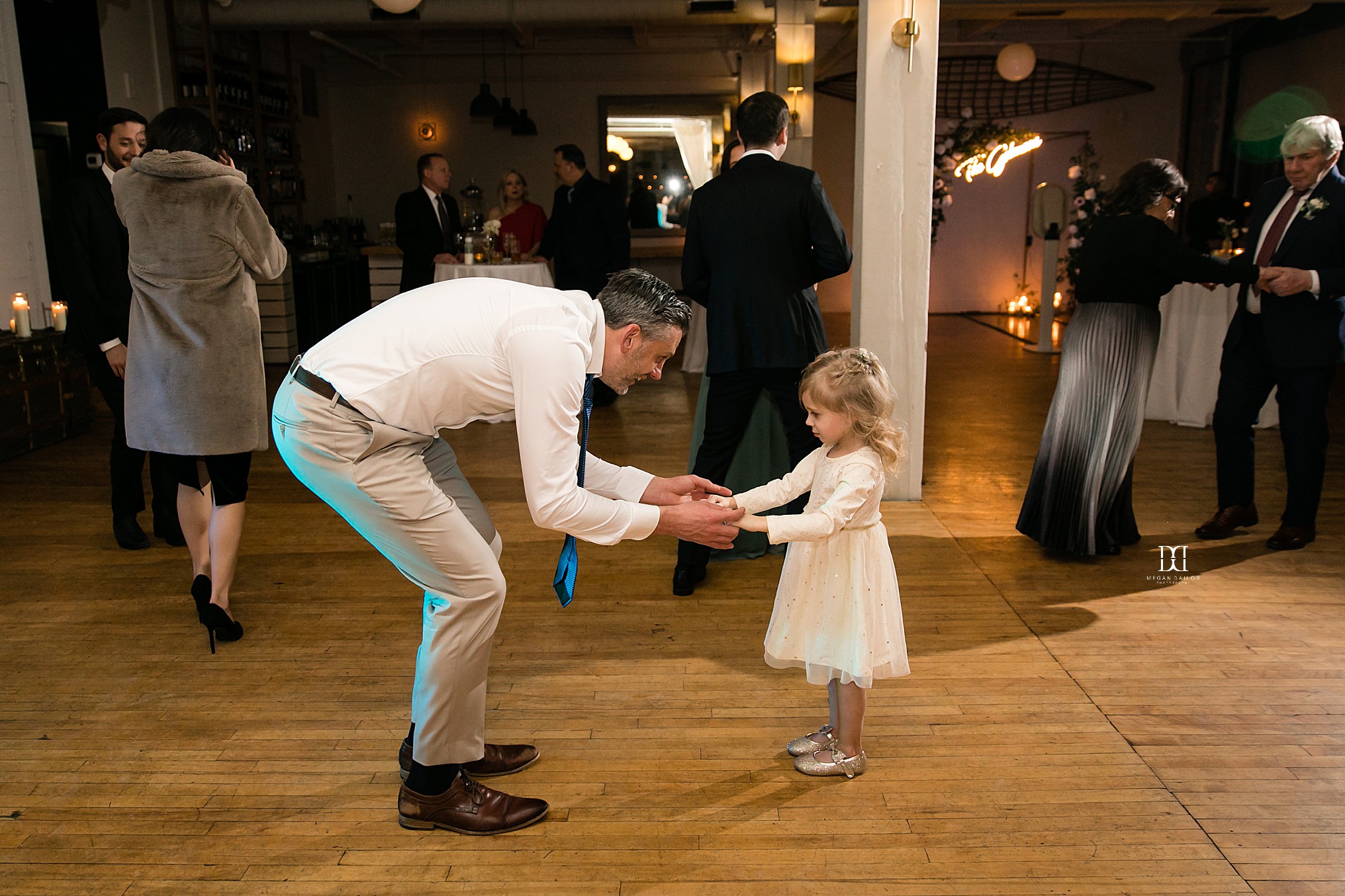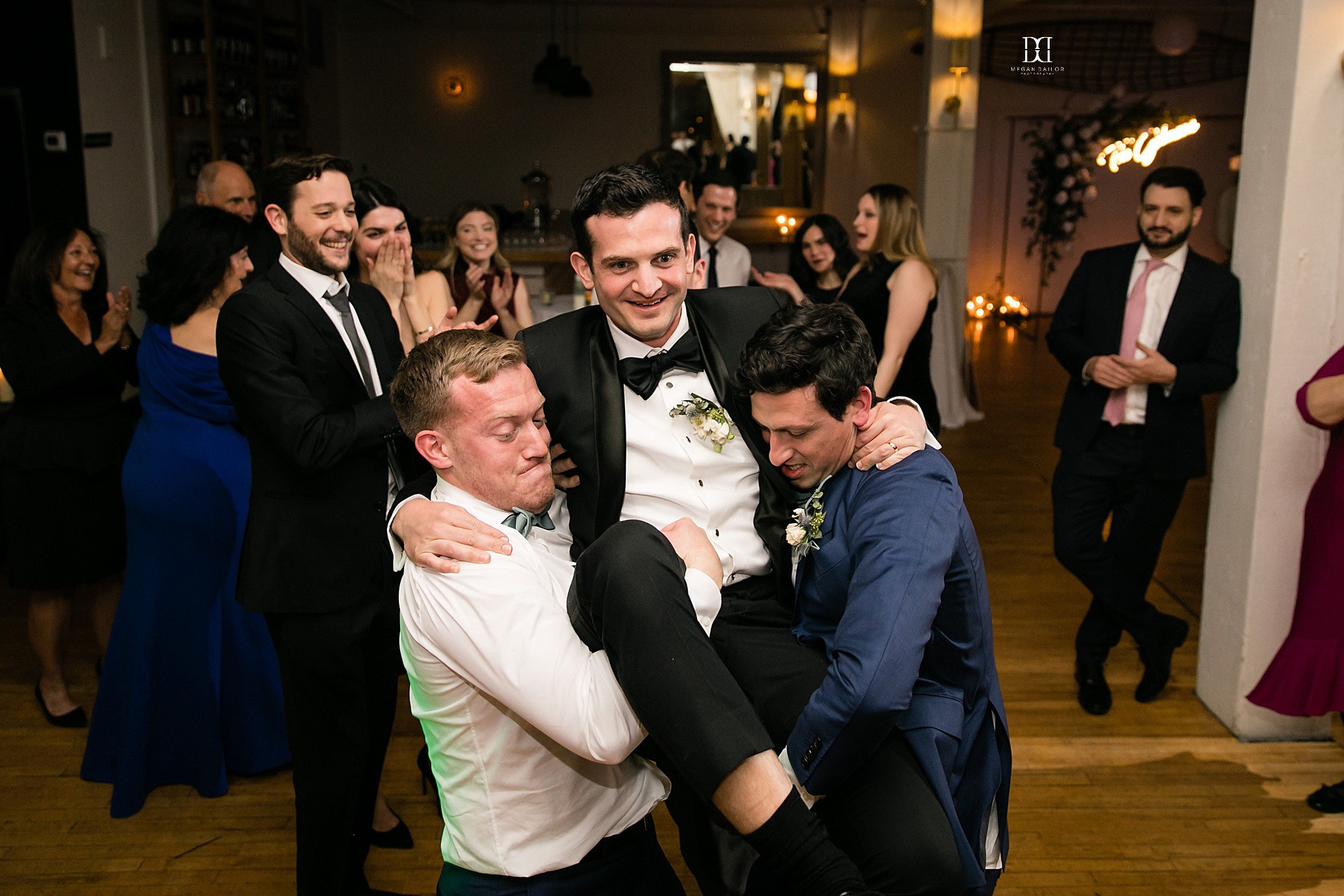 DJ Sweet from Breakthrough had a great party going but it really turned up to 11 when the Hora started!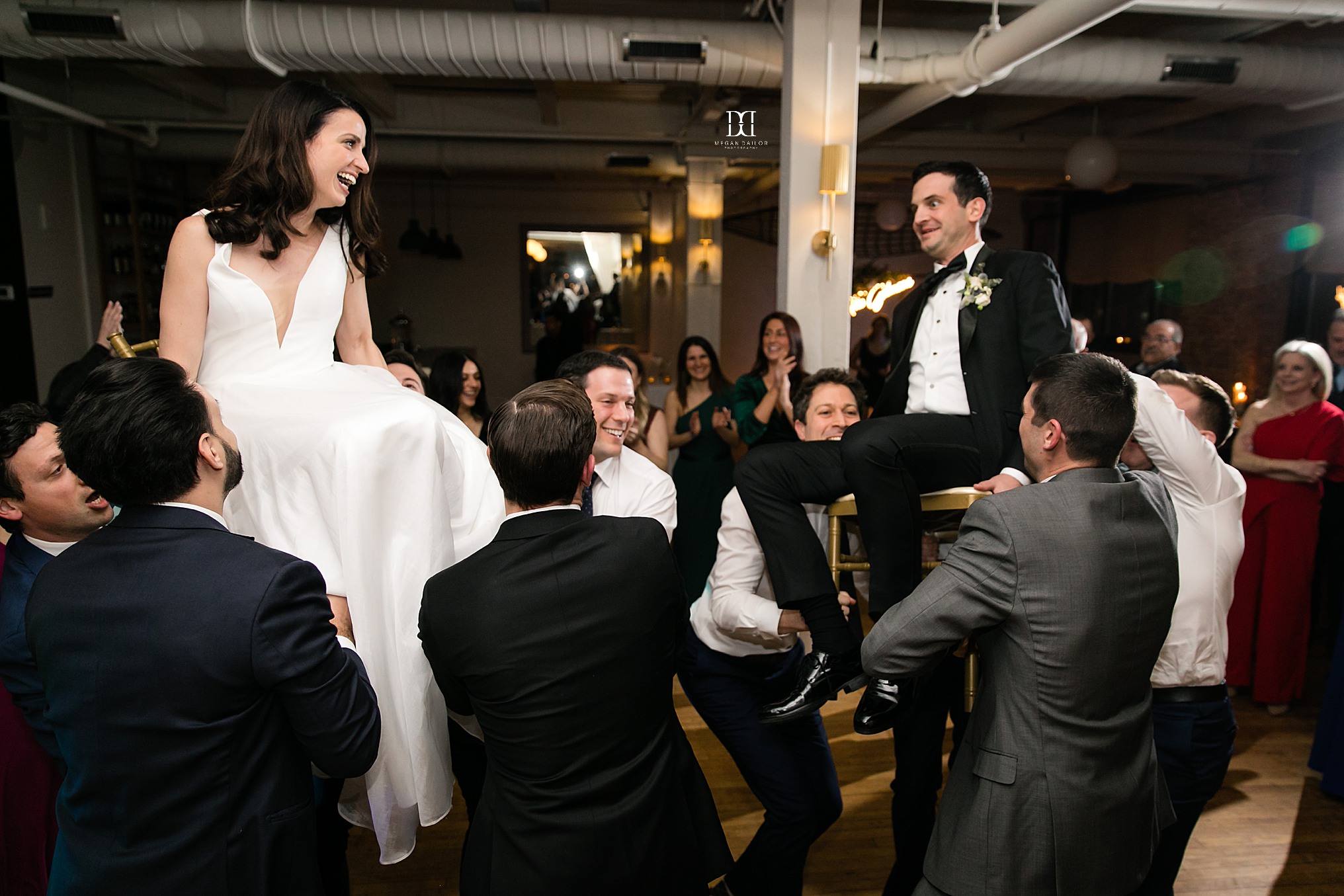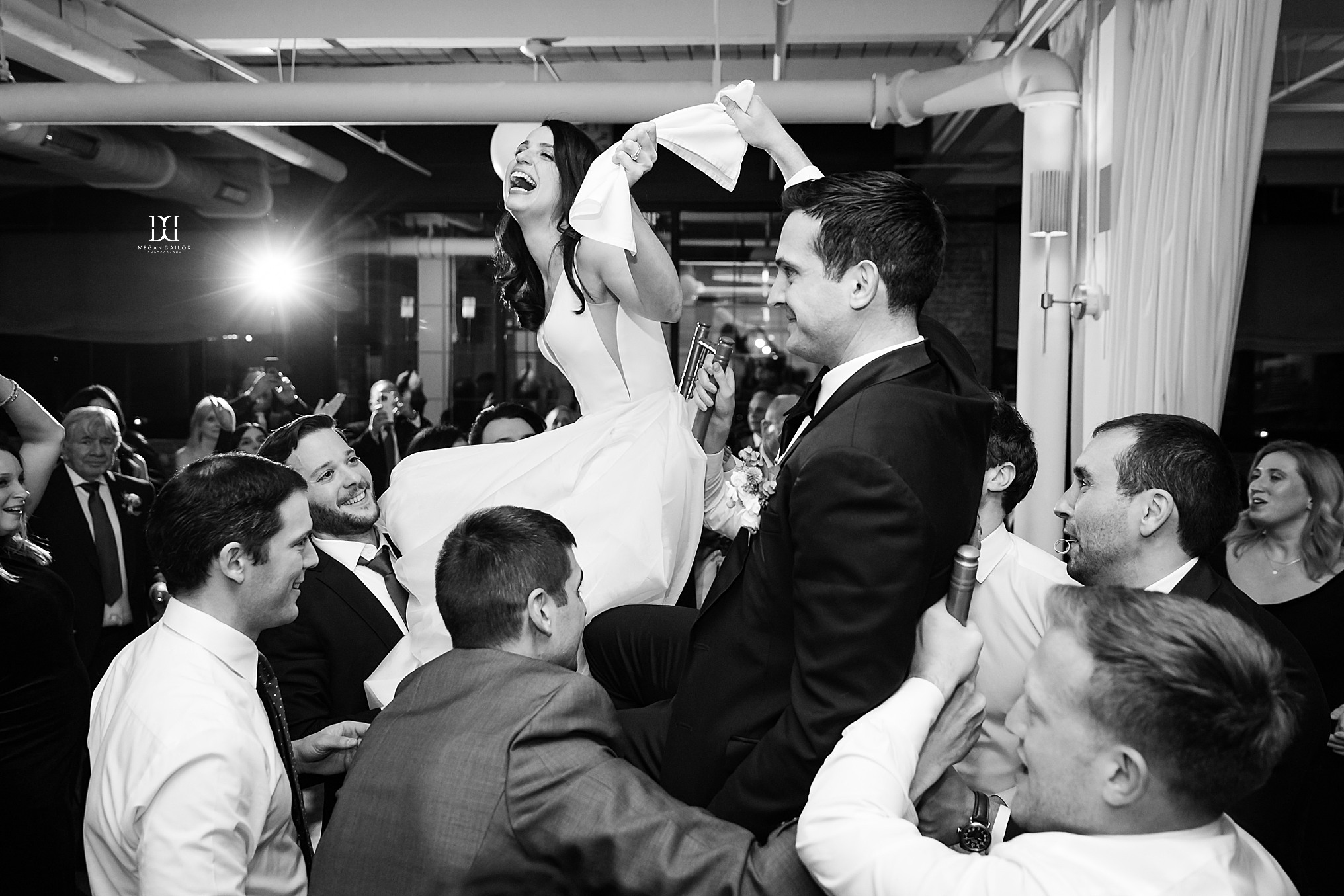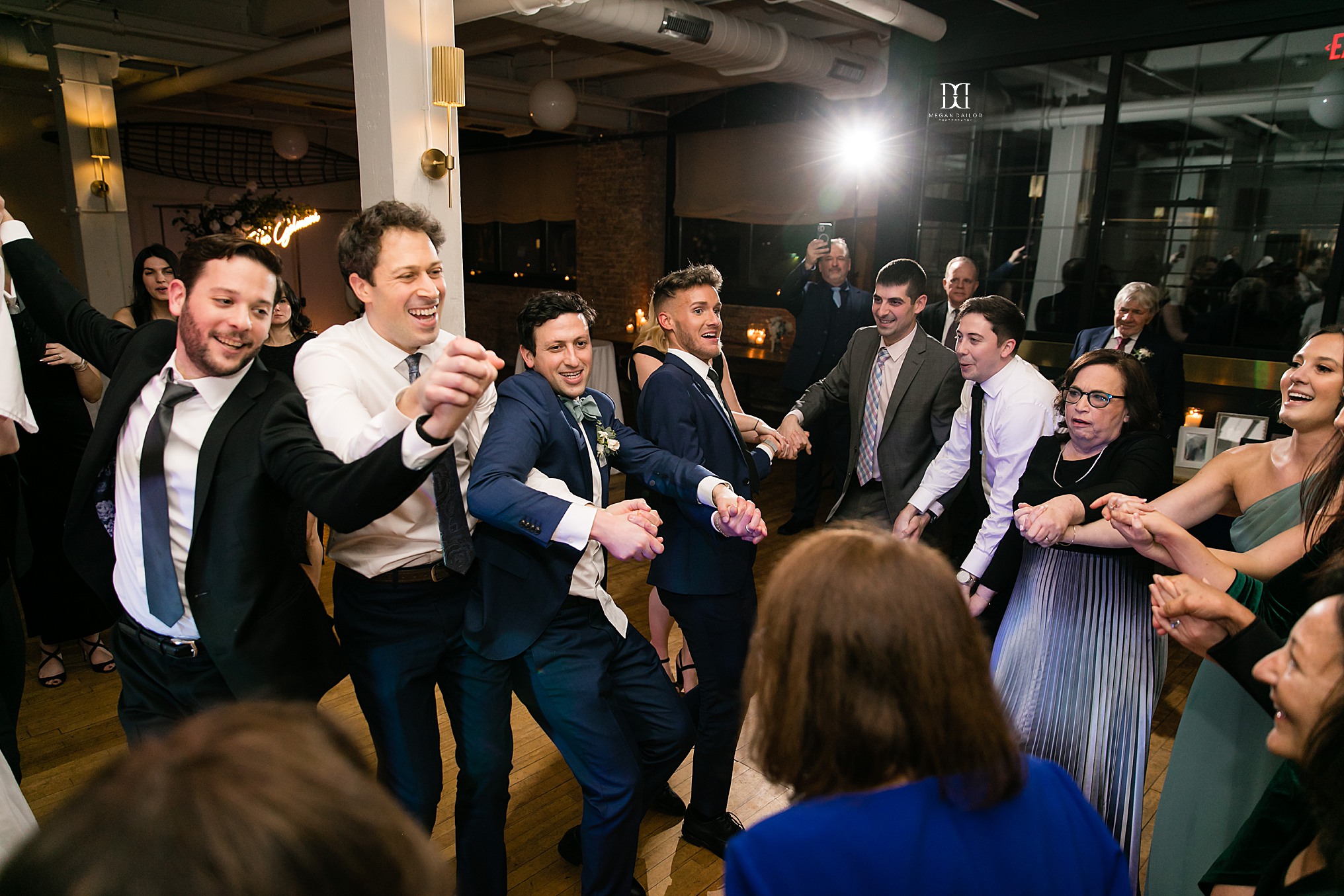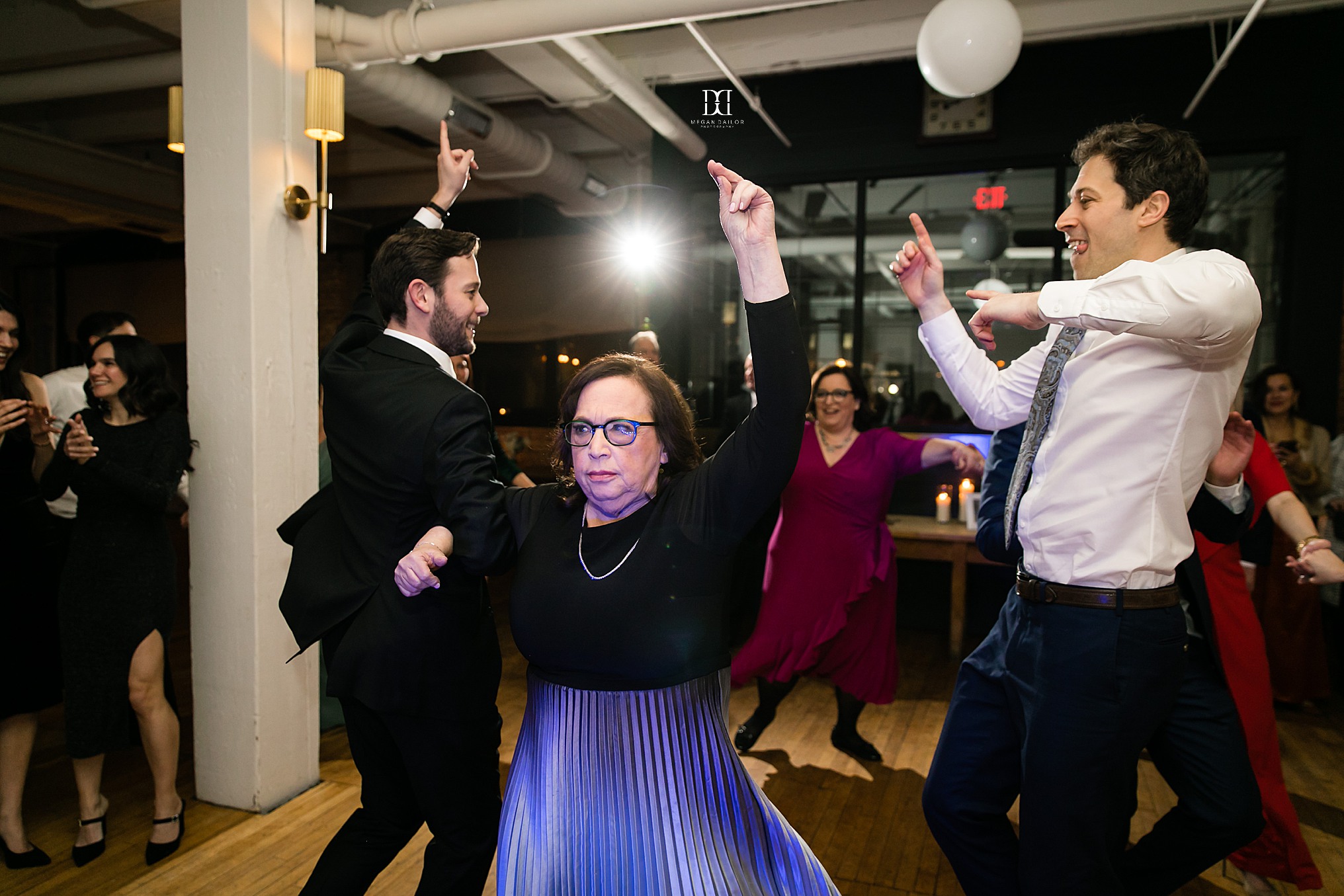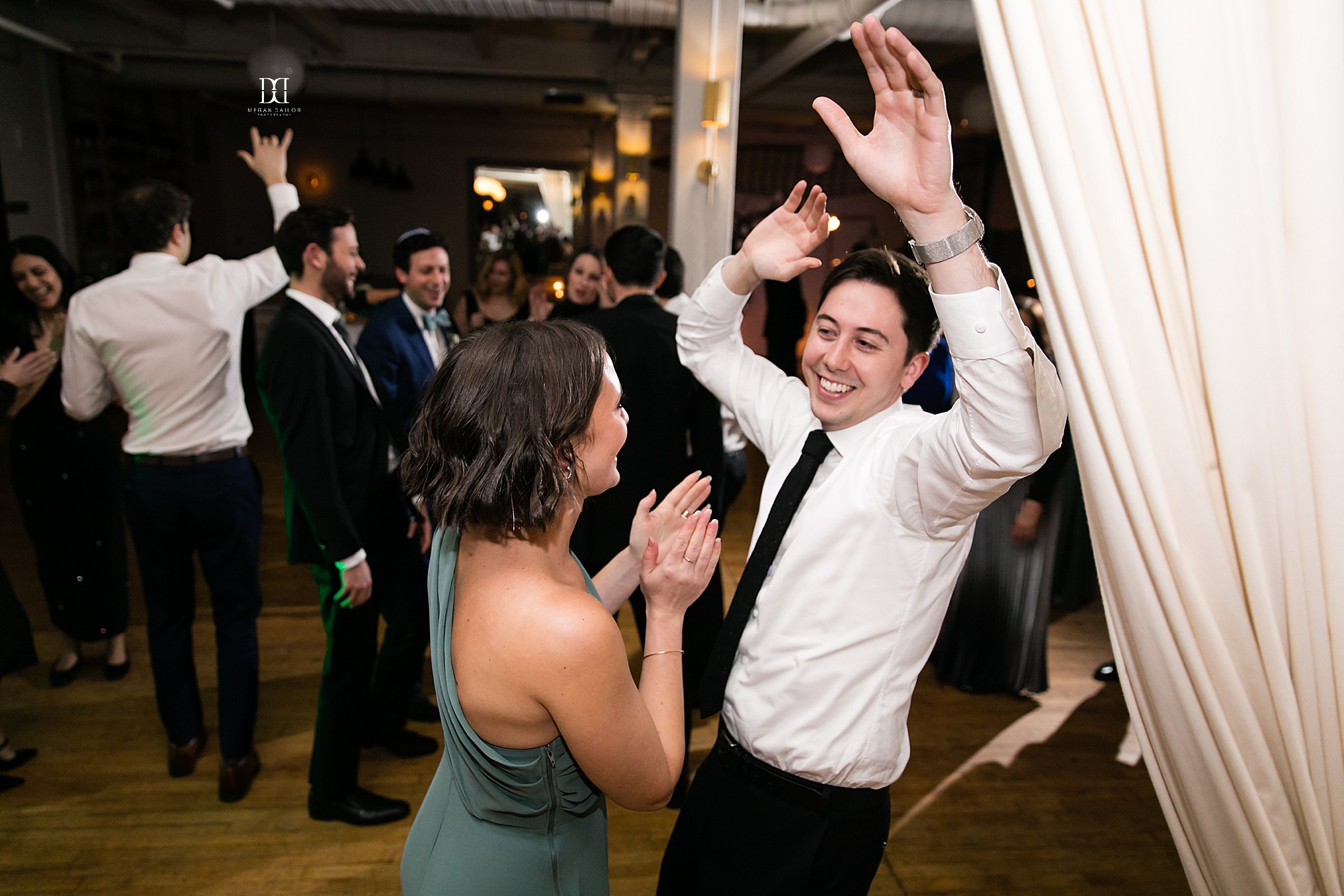 Ari's brother Danny was a strong contender for MVP based on legendary dance floor facial expressions, however the title was snagged by this queen and her stylish sips!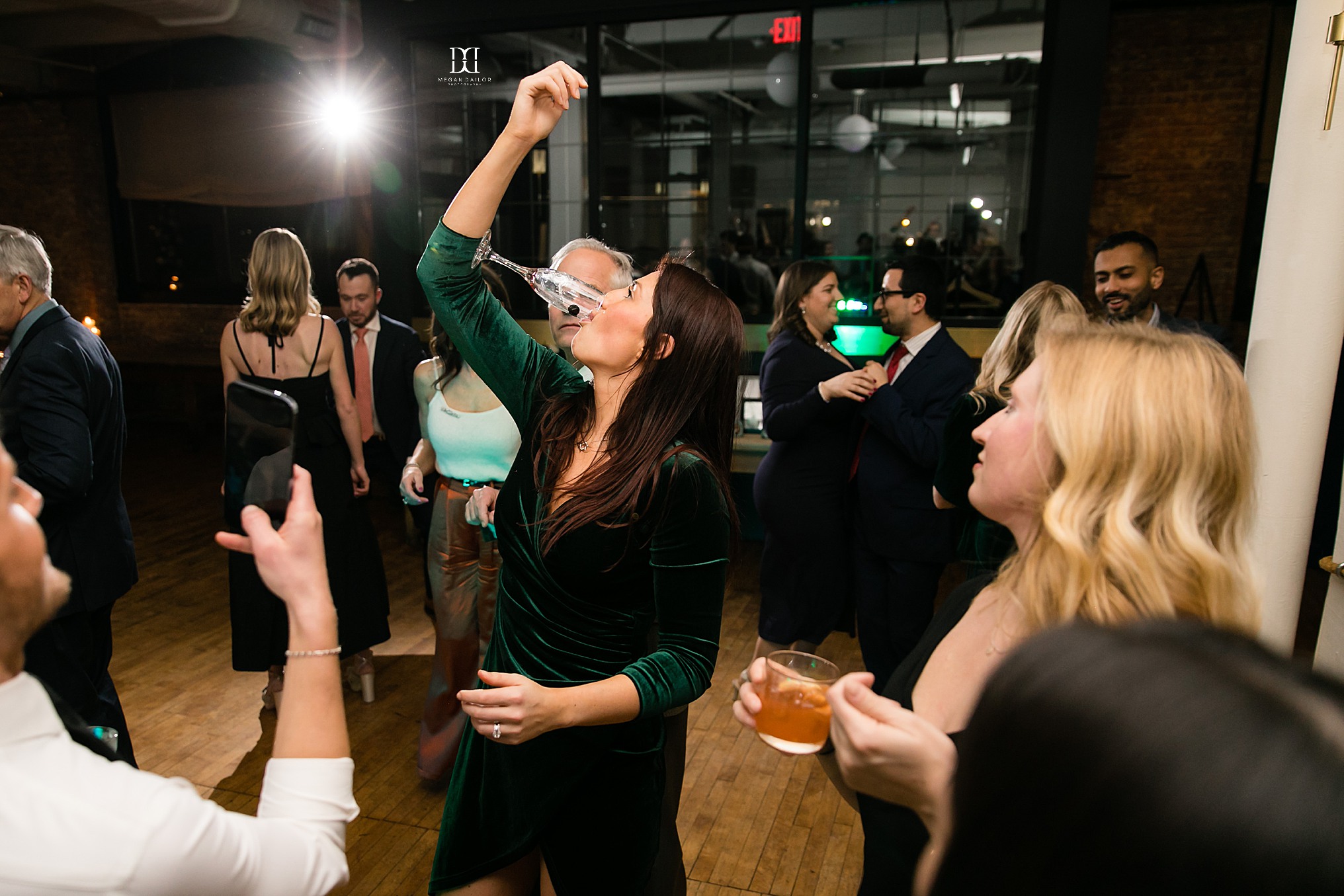 Congratulations Courtney and Ari, it was wonderful to celebrate with you!