Jerris Wadsworth Wedding Barn
Lisa and Andrew met at a New Year's Eve party that neither of them really planned to be at. He noticed her in the crowd right away, but she was hesitant. It took some time, but she finally agreed to give him a chance and their relationship blossomed like a flower in summer. Andrew describes the pivotal moments in their relationship as peaceful and finally feeling comfortable in his own skin, and it is so easy to see: they have truly found home within each other. It was such a pleasure to watch these two tie the knot at the Jerris Wadsworth Wedding Barn and be celebrated by their families and friends- thank you so much for having me! <3 The very lovely and talented Cherí Marie of Cherí Marie Salon and Bridal Lounge was working her magic on our gorgeous bride!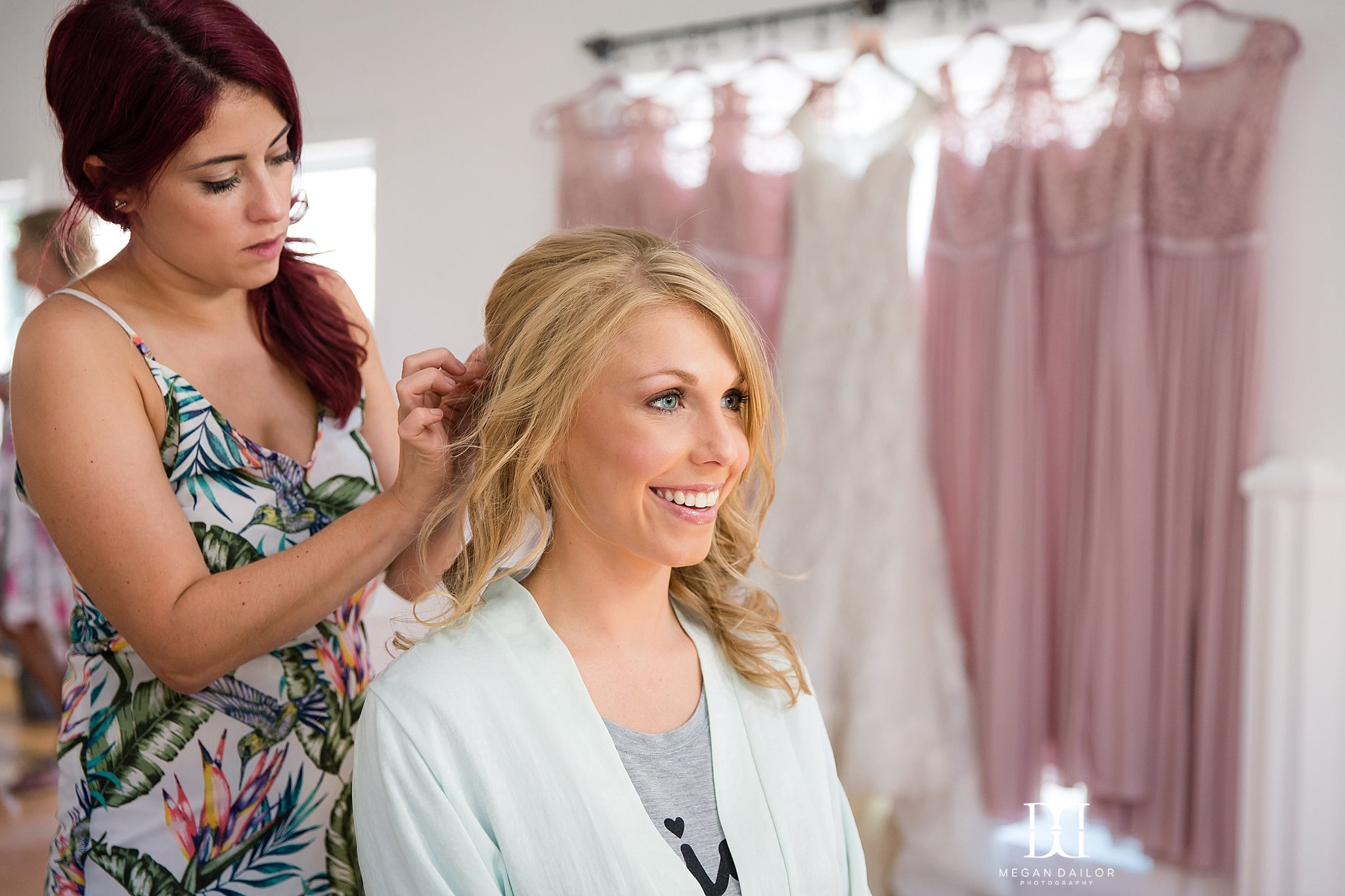 Seriously, there is not a prettier place for bridal prep.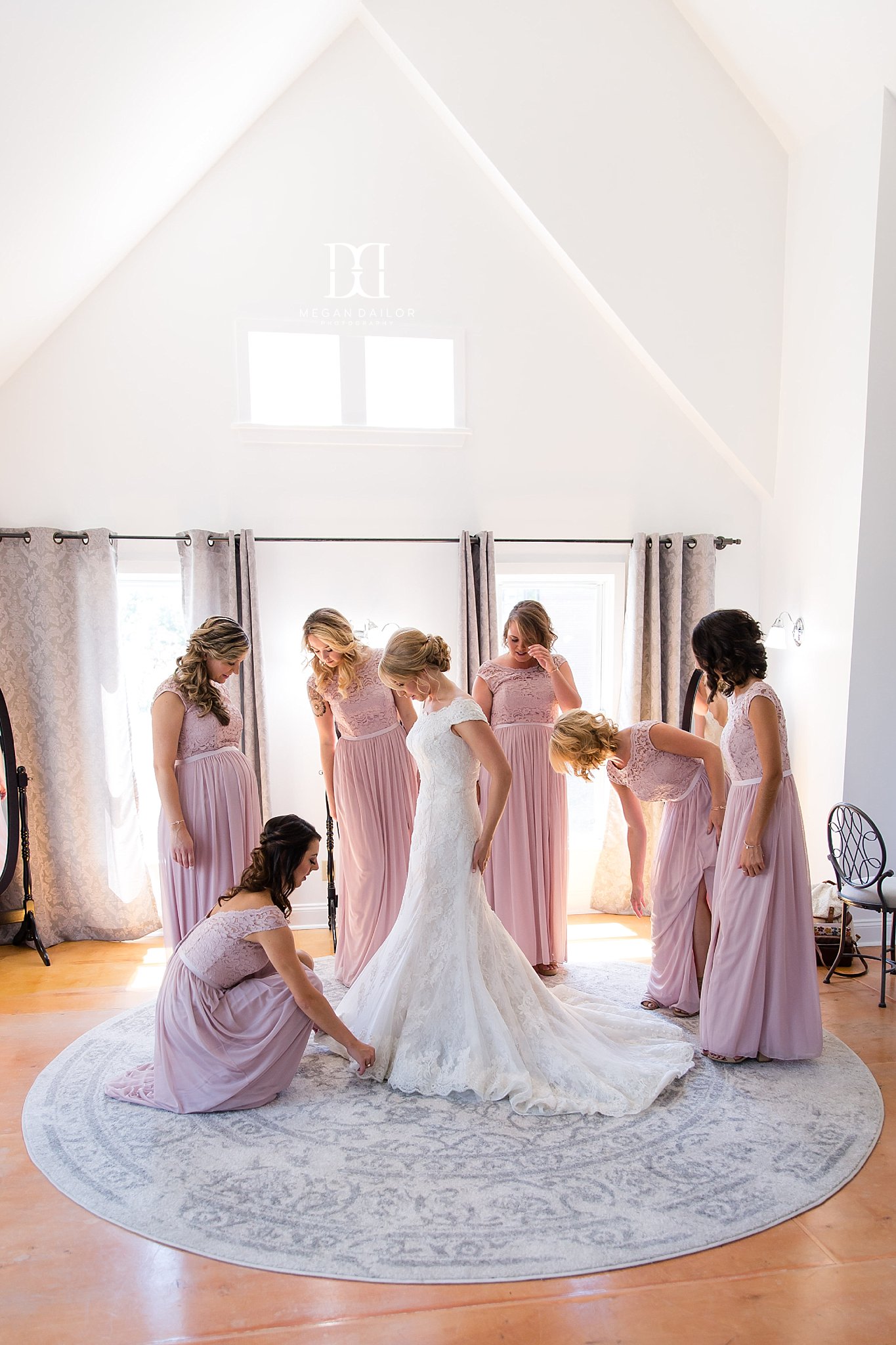 A dreamy bridal portrait for a true romantic.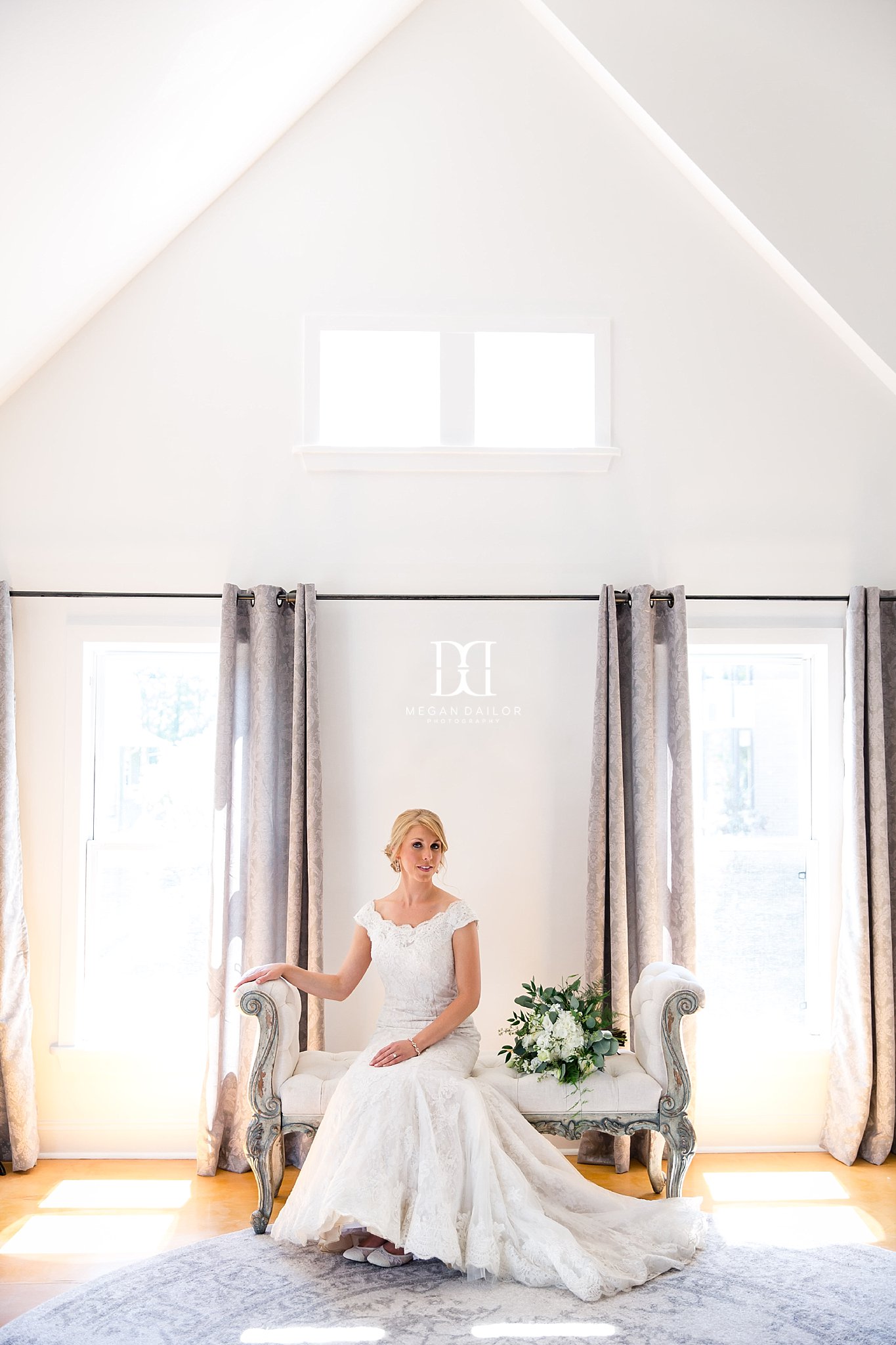 Bridal brilliance.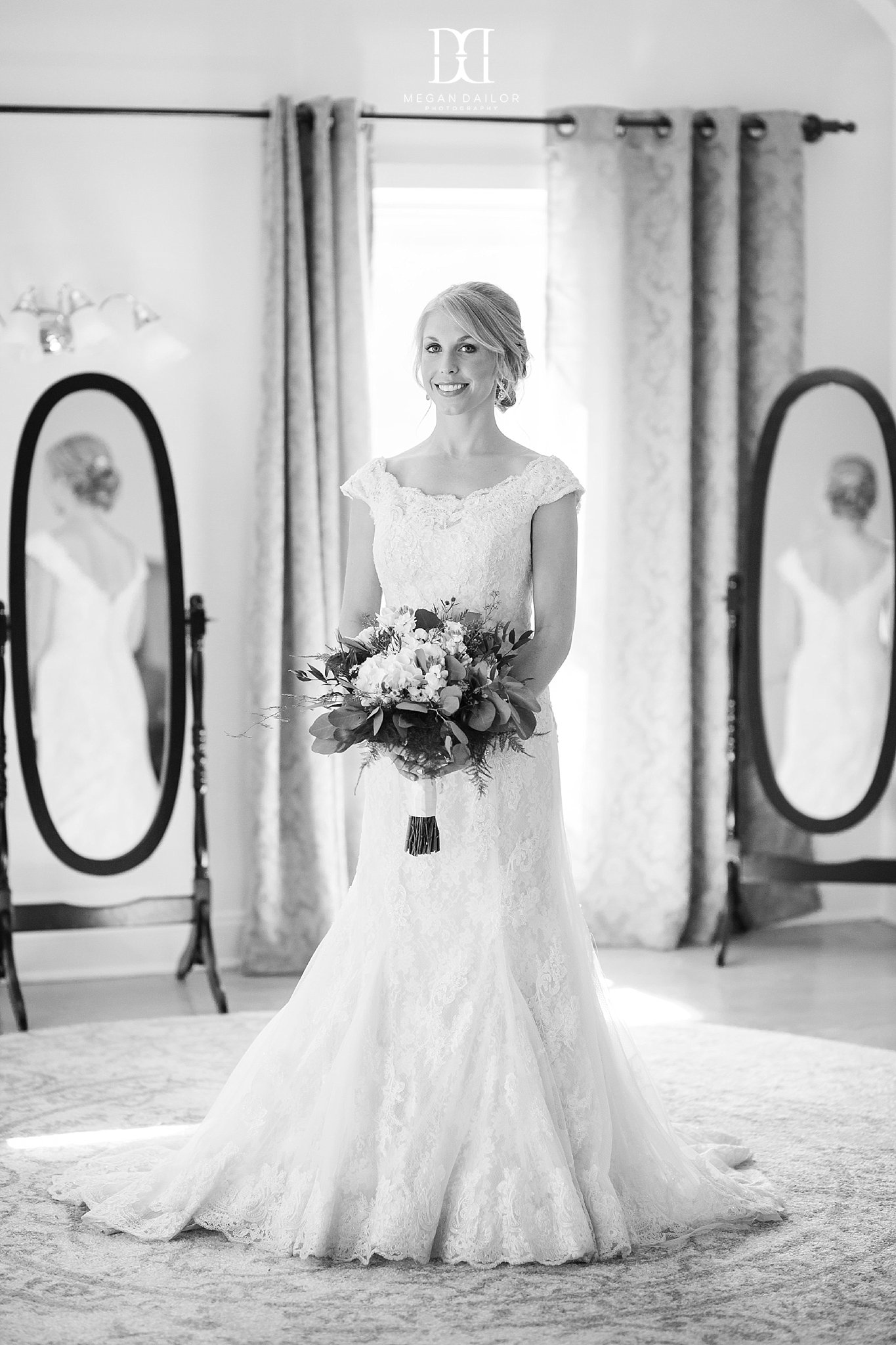 This is so cute... the one on the right was when I started talking about her groom-to-be, Andrew.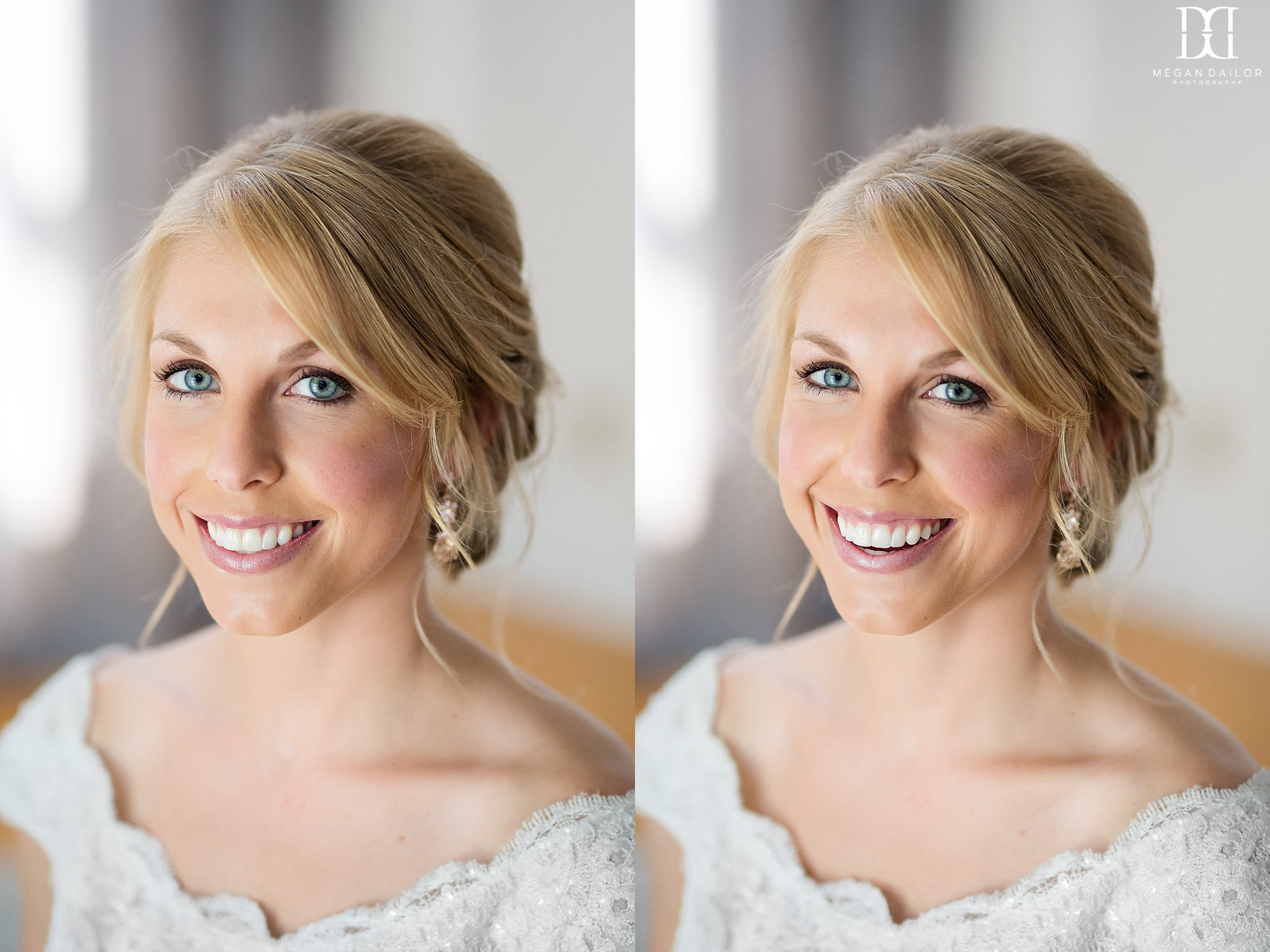 Mother of the bride helping her daughter with jewelry is always a sweet moment before the wedding.

Wegmans did a beautiful job on this bouquet!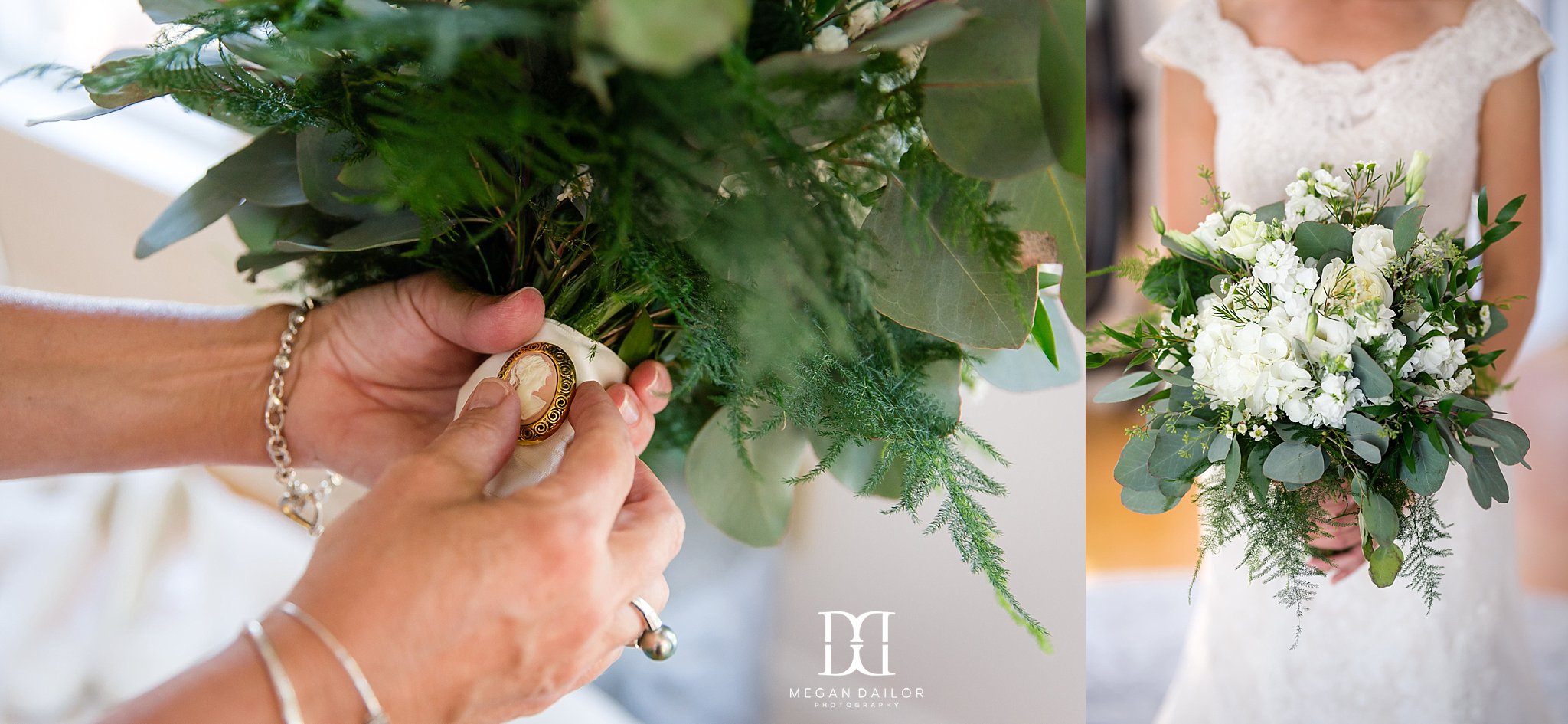 What a stunning bride and bridesmaids!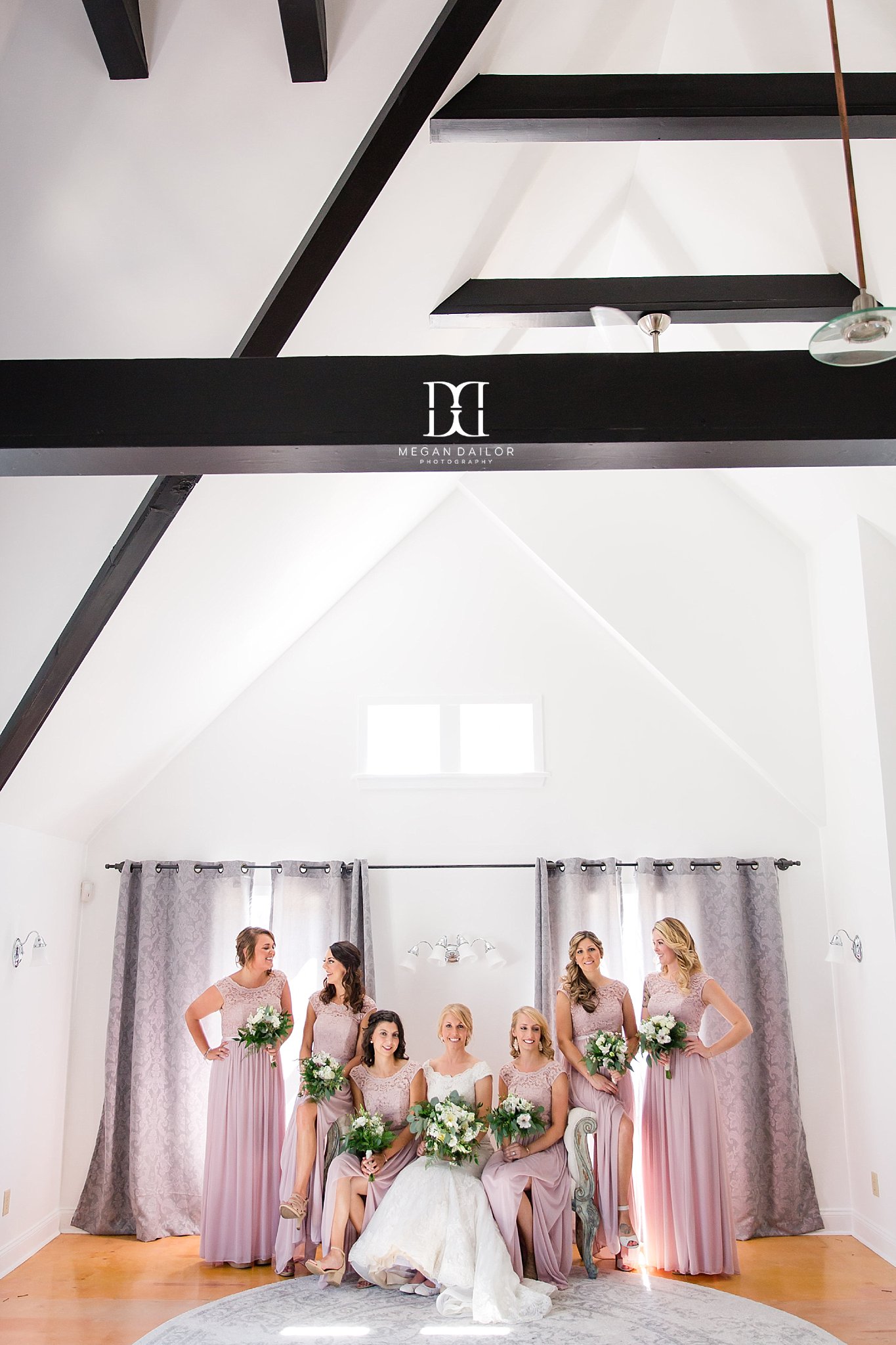 And handsome groom and groomsmen to match!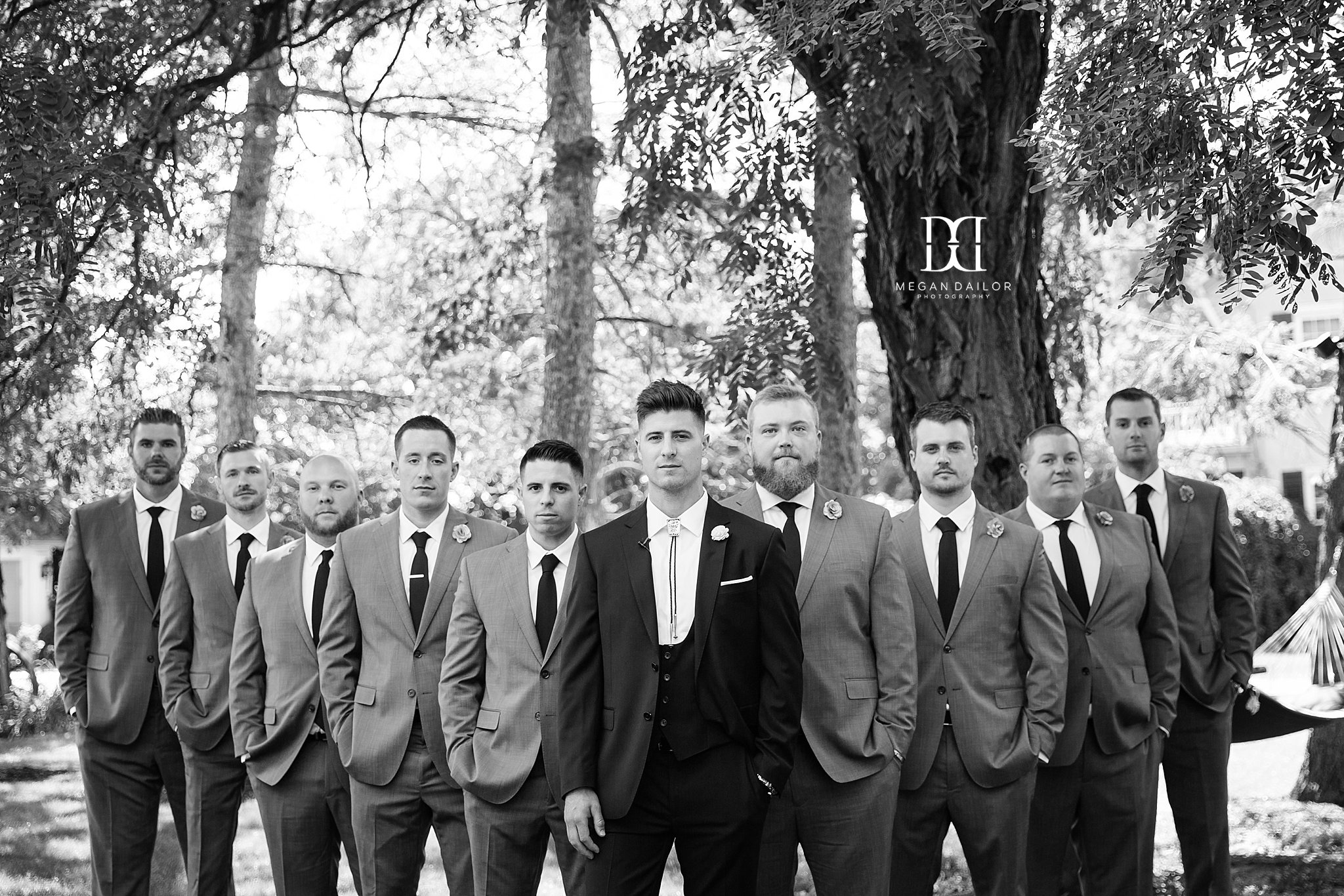 Andrew wore his grandfather's bolo tie- loved his edgy groom look.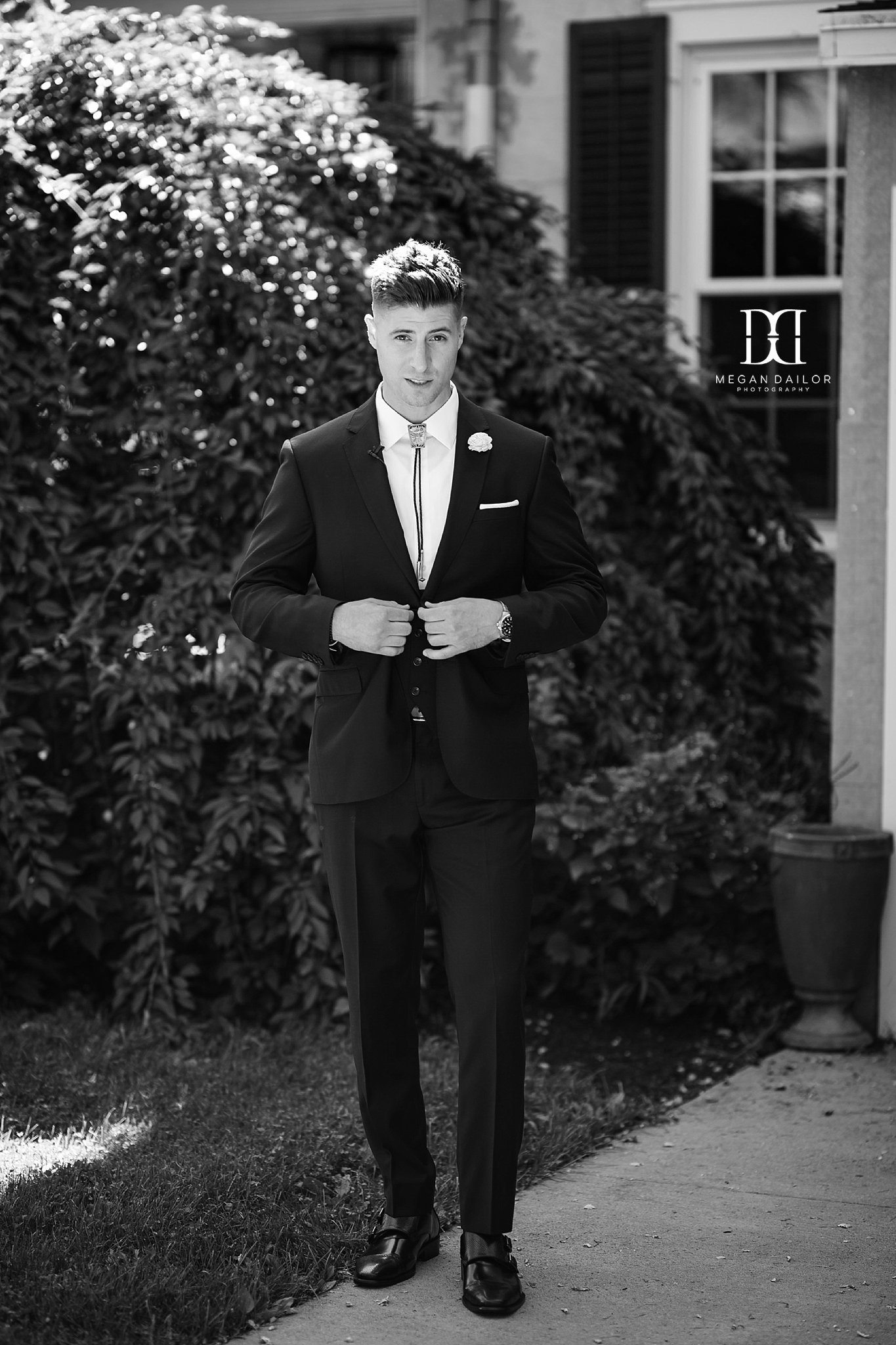 This flower arch by Nicole at I Do Wedding Flowers was breathtaking!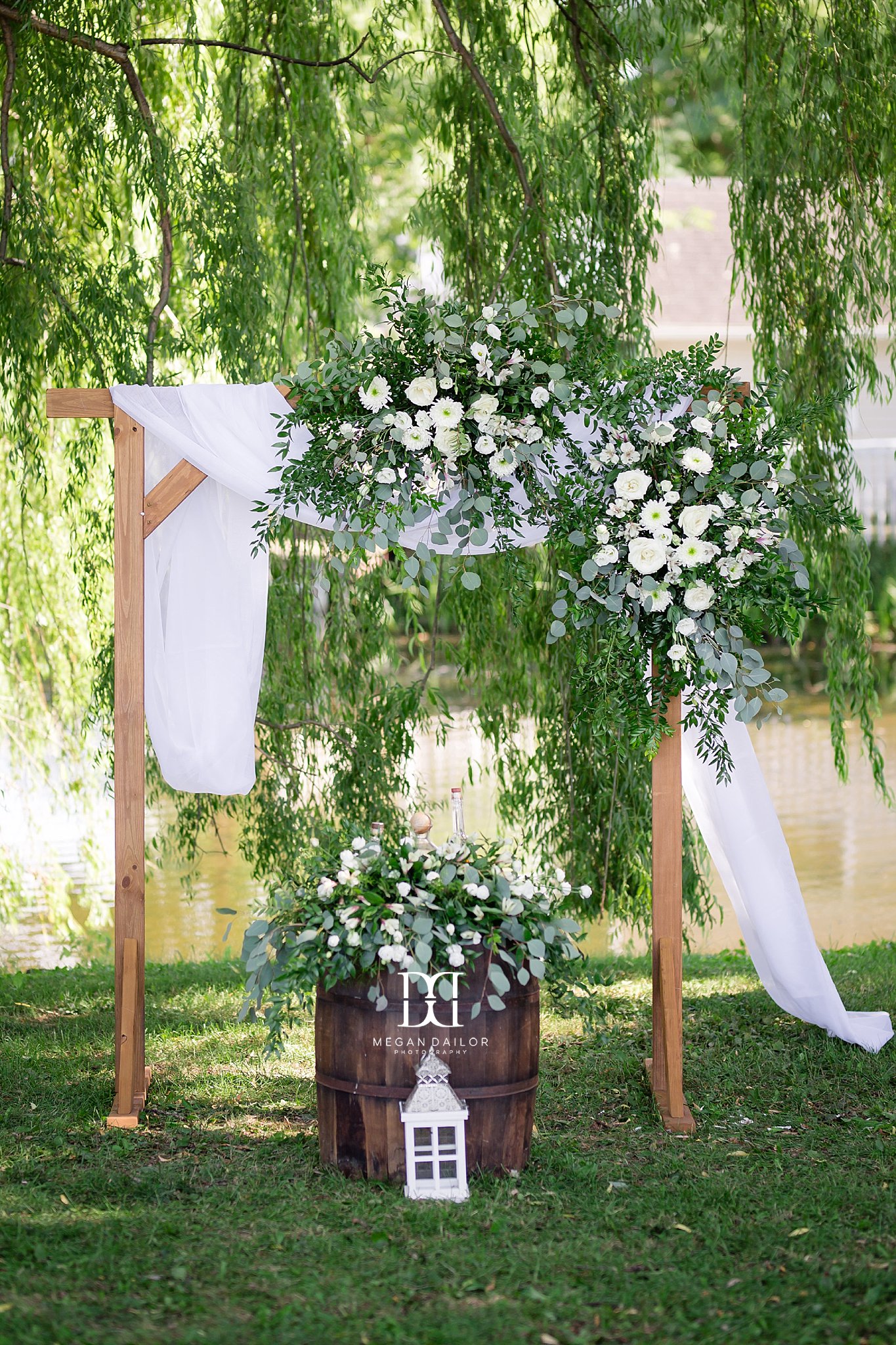 Lisa's walk down the aisle with her dad was so emotional... she was crying before she even laid eyes on Andrew. So beautiful.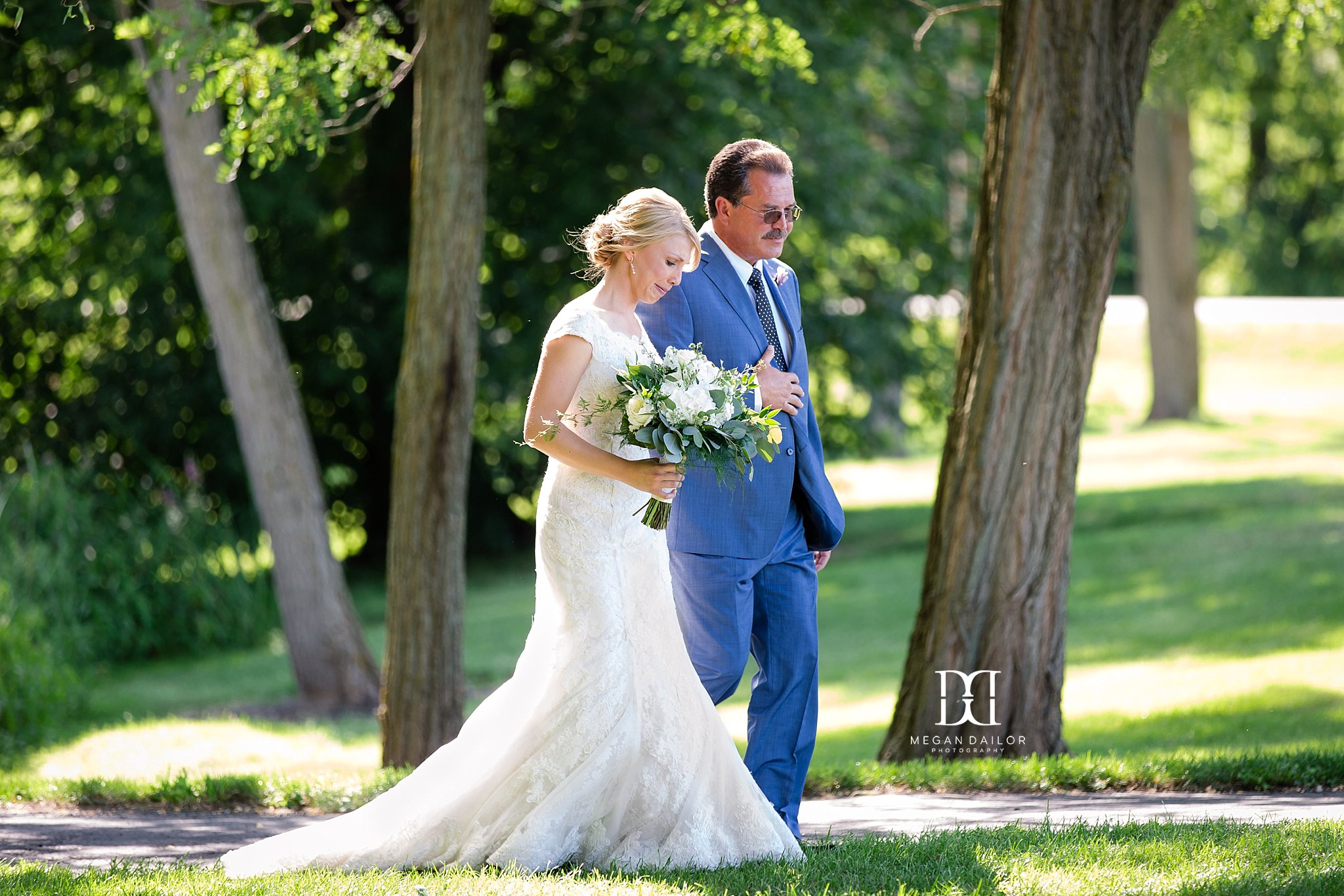 Andrew stayed faced away until she was at the end of the aisle, which I thought was cute. He did not sneak a peak until the exact right moment. And then he was in complete awe.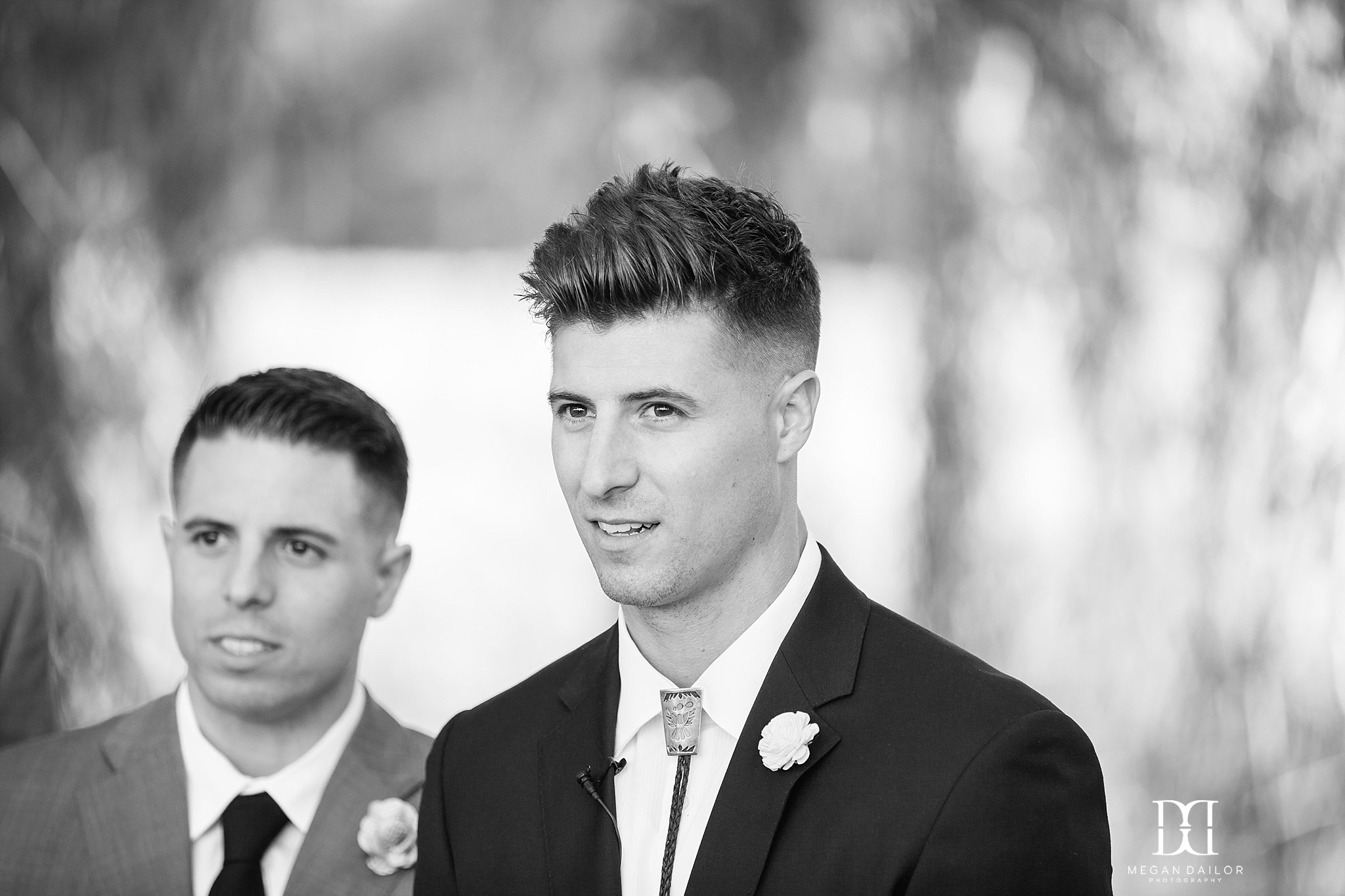 The ceremony took place in the shade of some massive weeping willows- it was so romantic with the willows gently swaying in the breeze. Just stunning!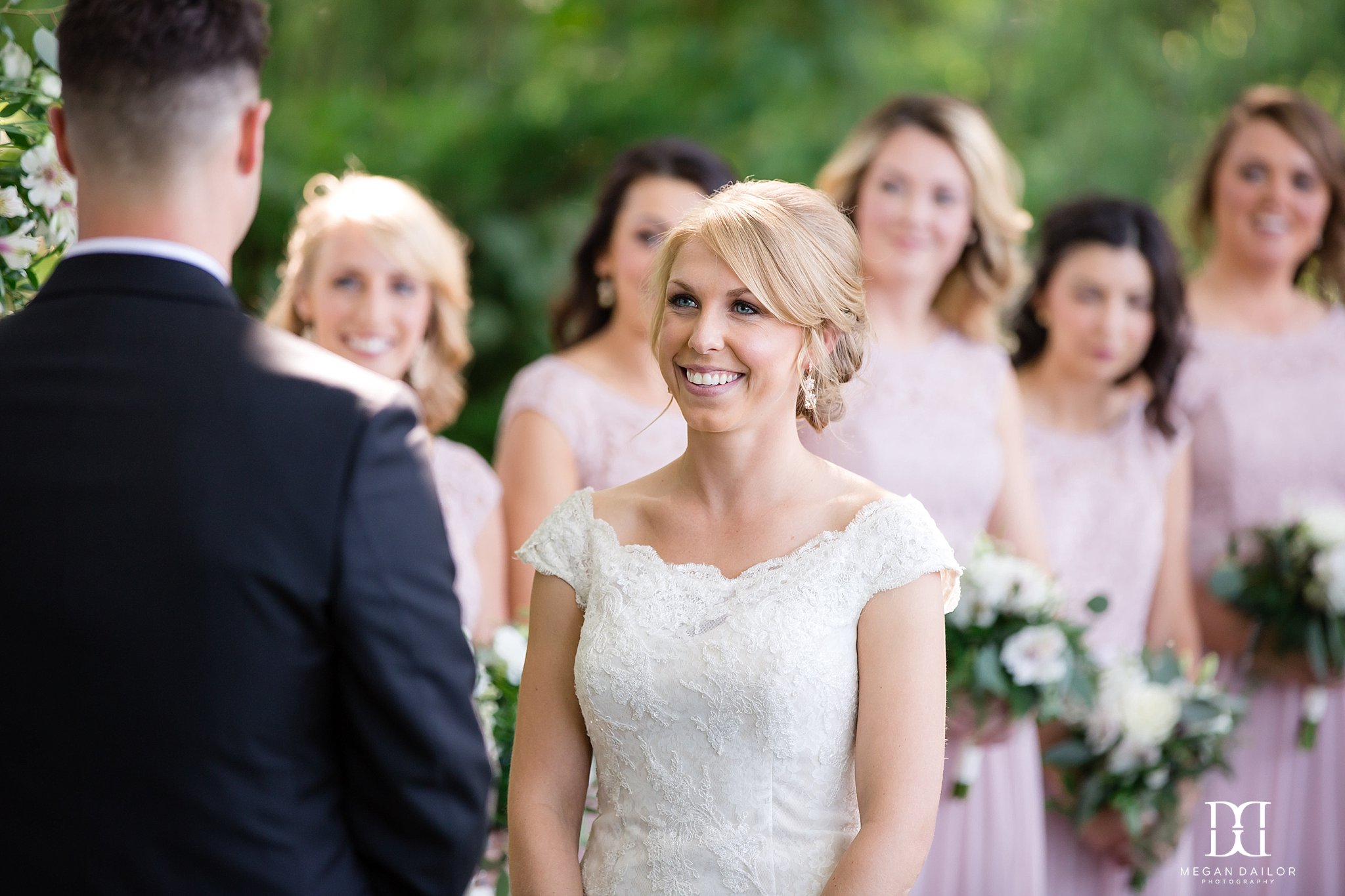 There were a few tears and a lot of laughs during the ceremony.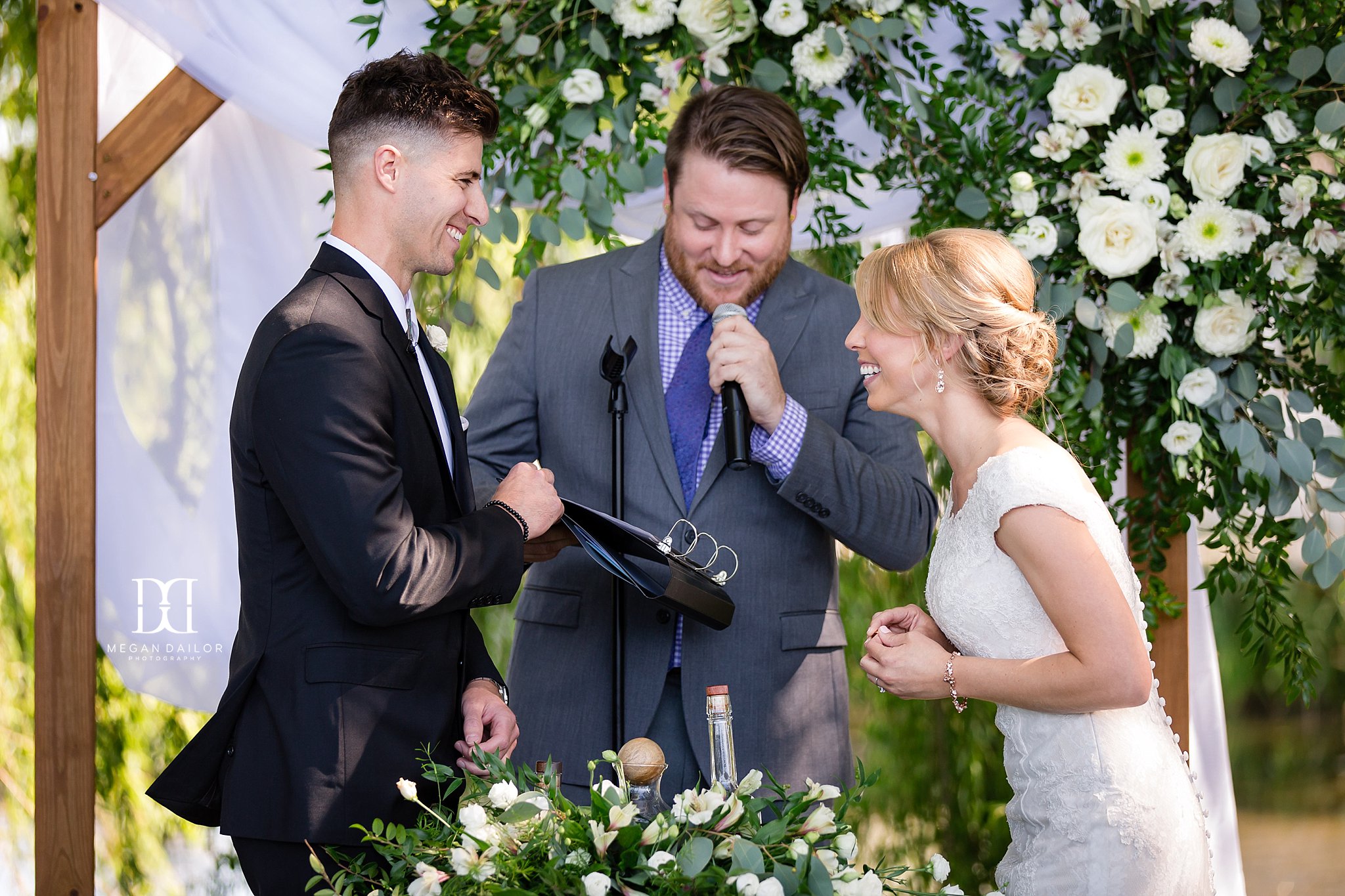 Lisa's bridesmaids were all crying, it was adorable! They love their girl so very much.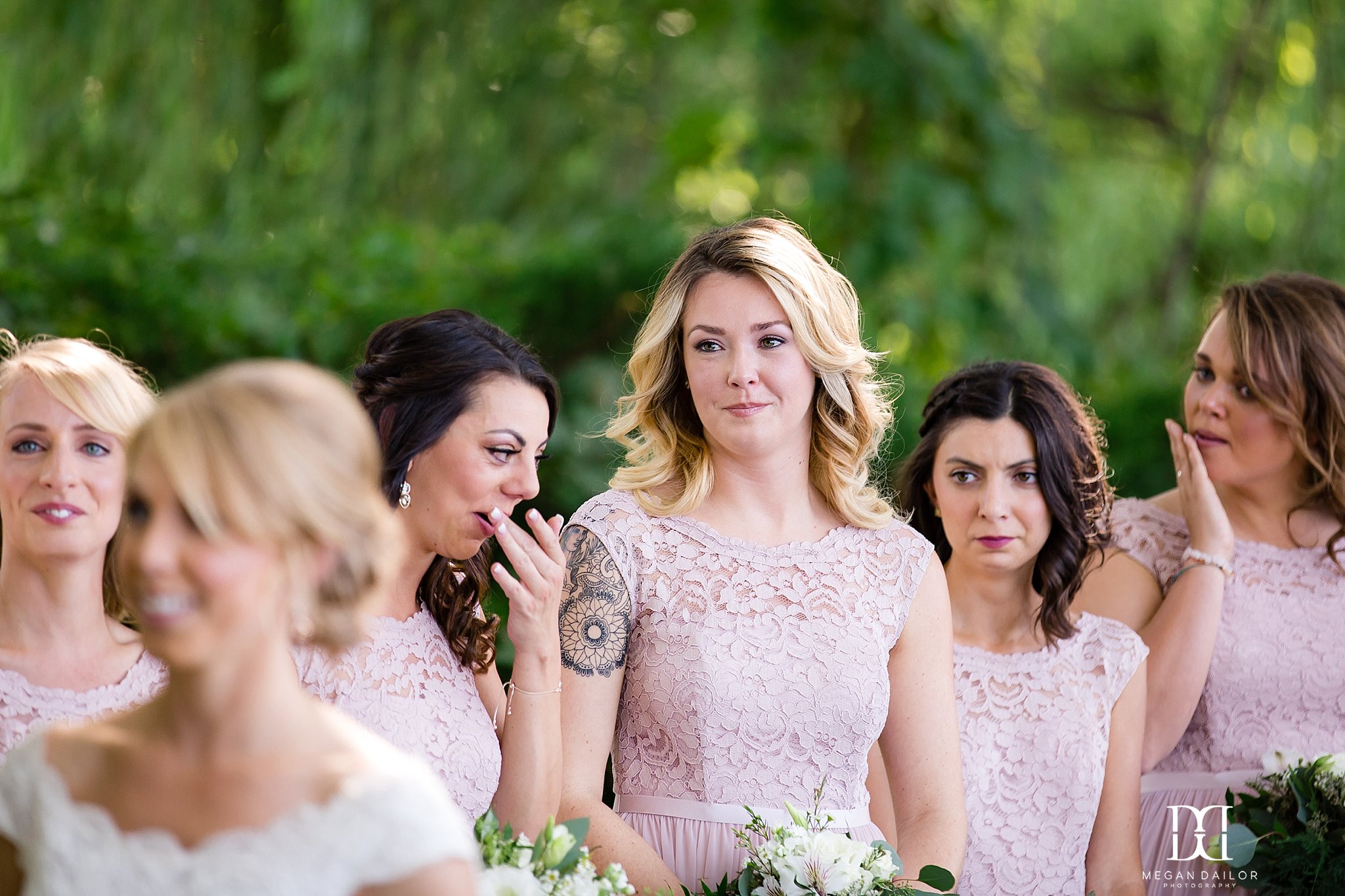 Yes! It's official, Mr & Mrs!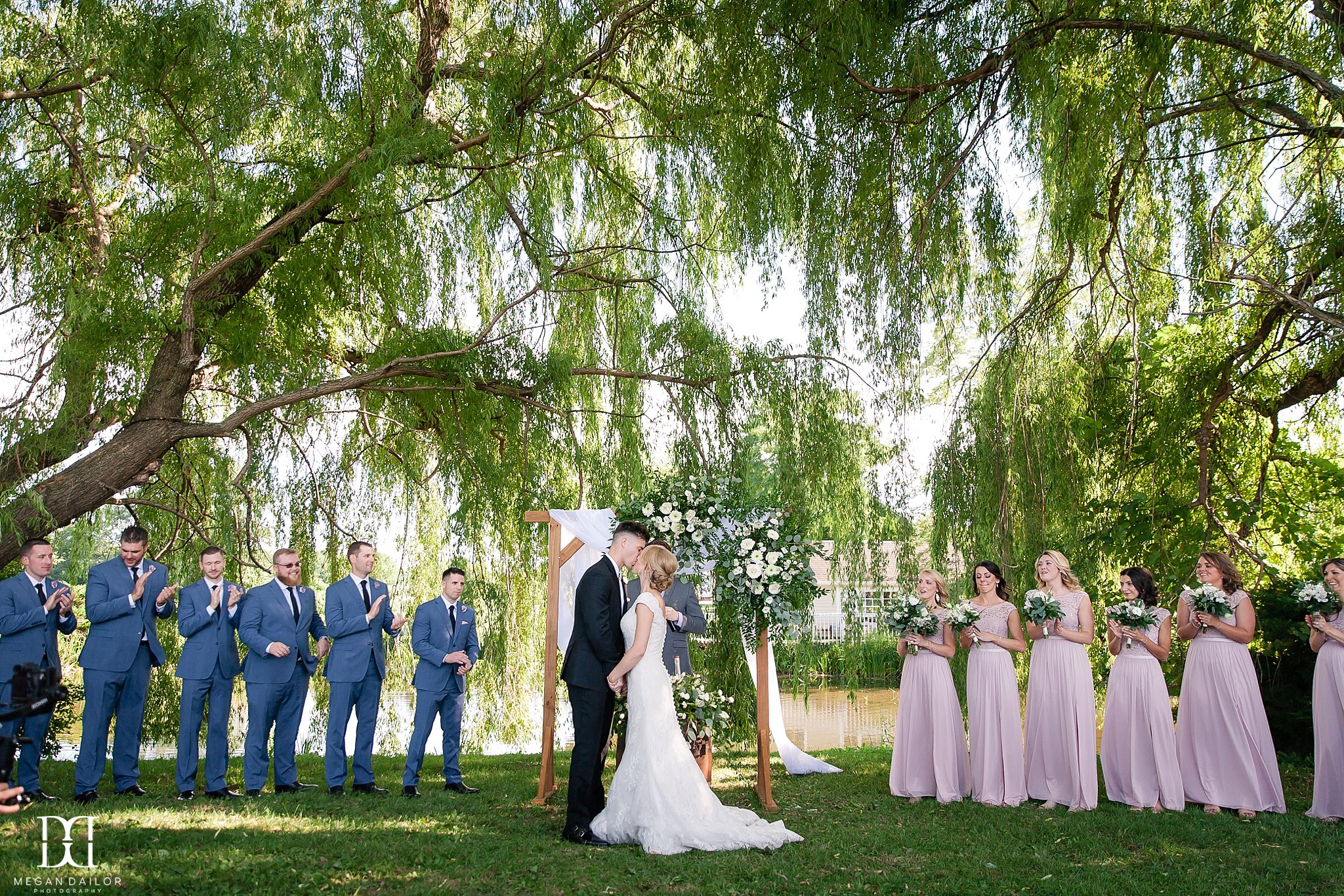 Family love.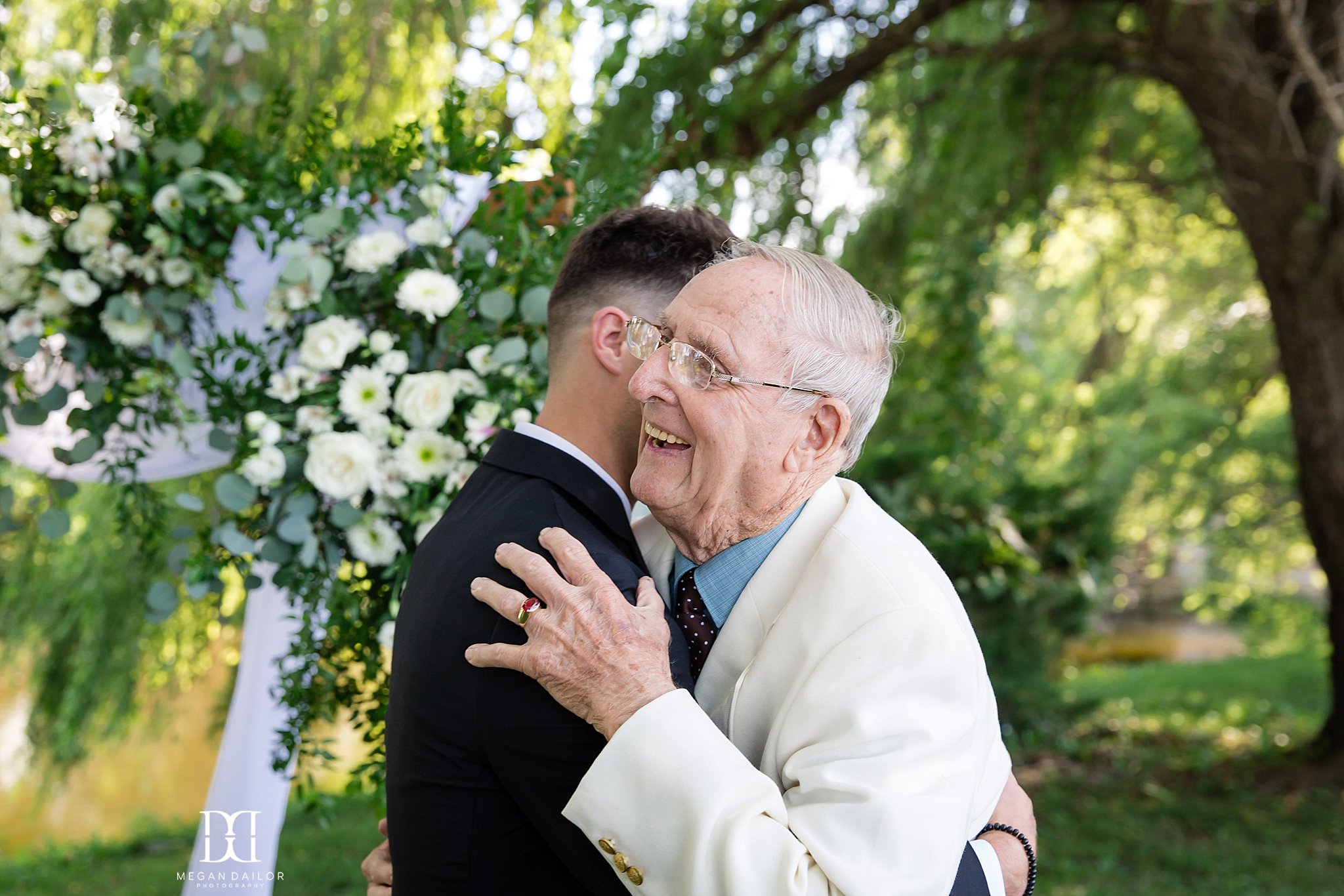 Yusssss loving this gorgeous wedding party! The blush bridesmaid dresses and blue suits looked so fresh together!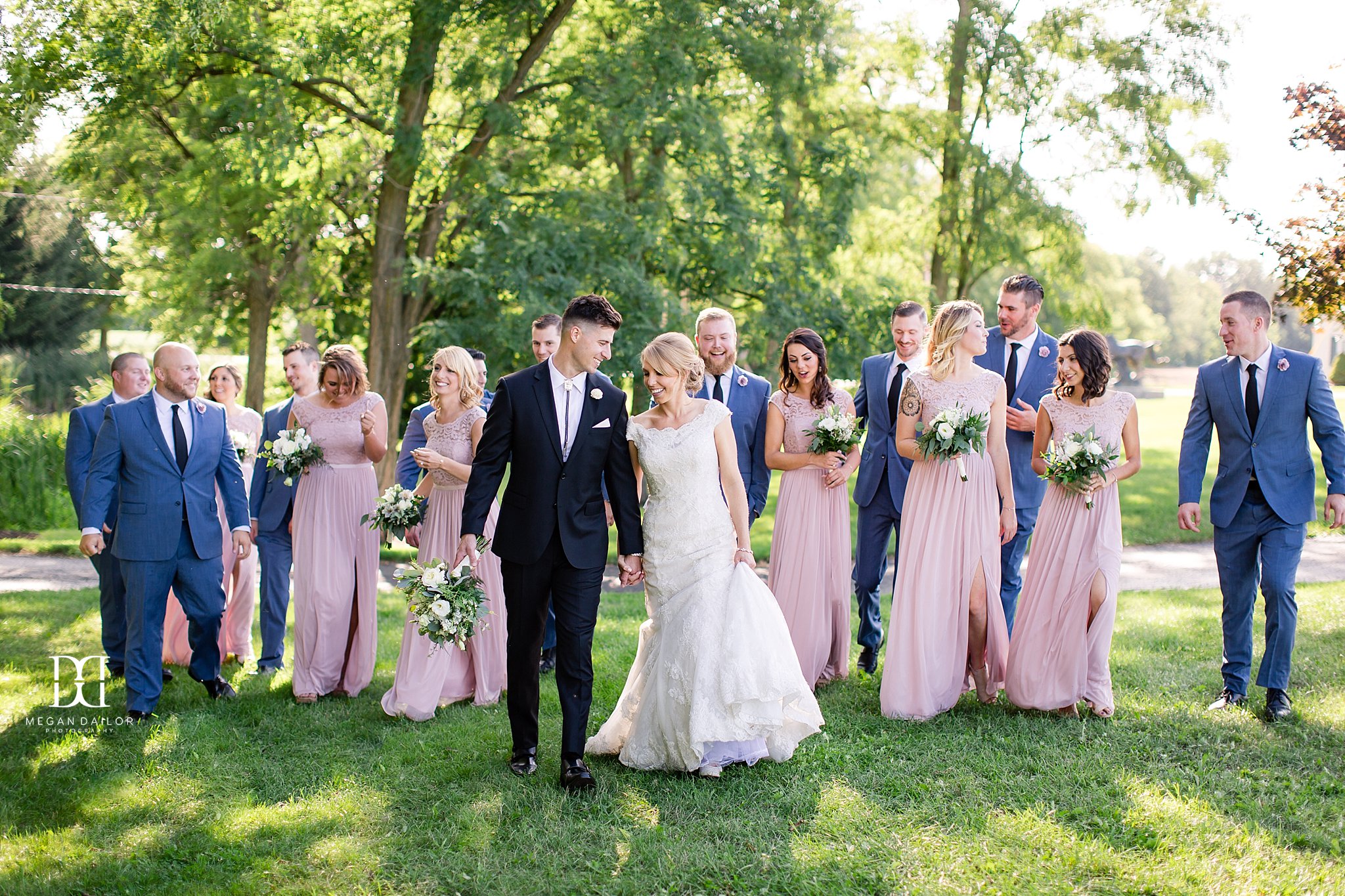 Some guys just know how to work it.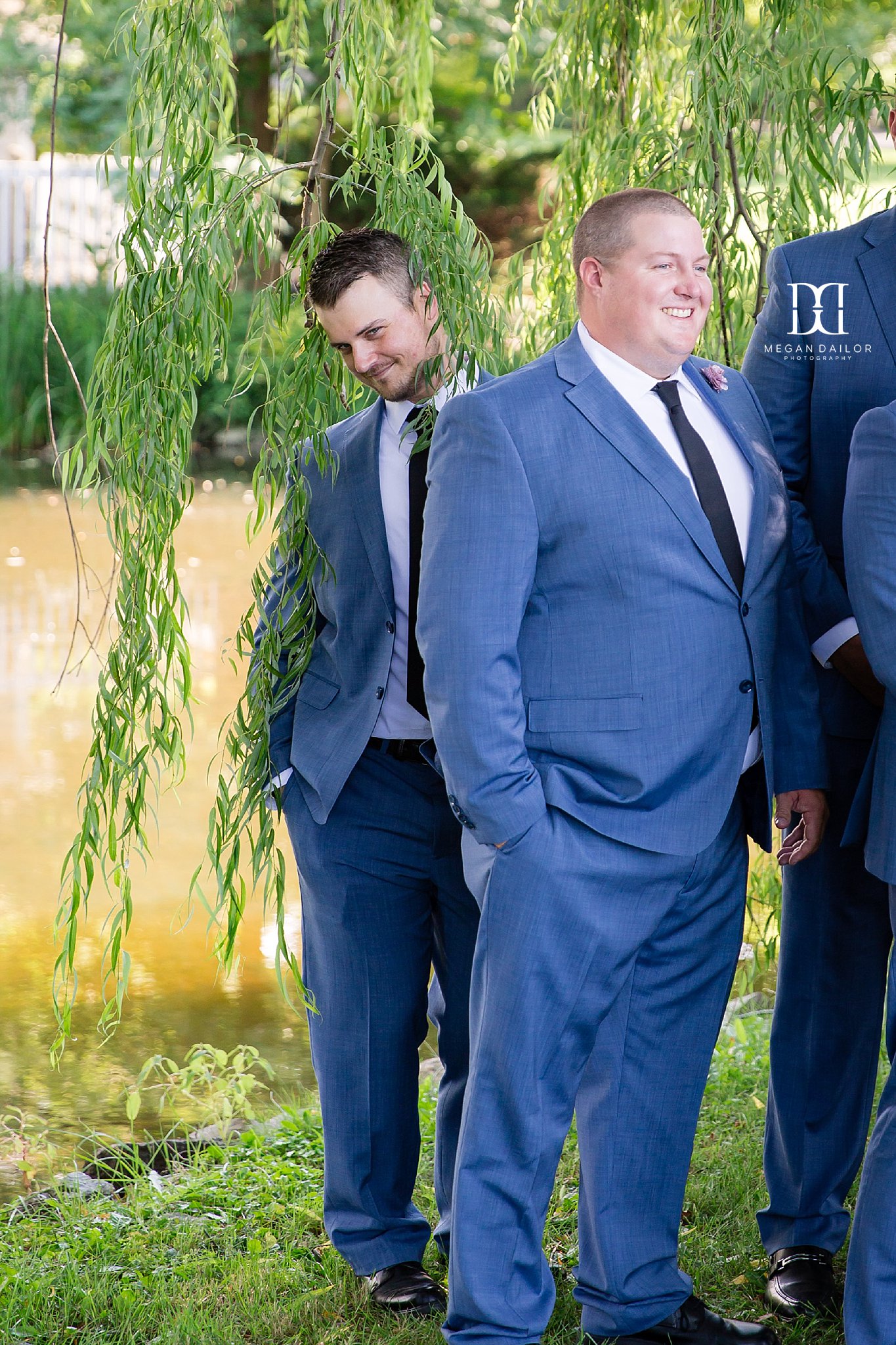 There are so many cool places to shoot at the Jerris Wadsworth Wedding Barn, it feels like a dream!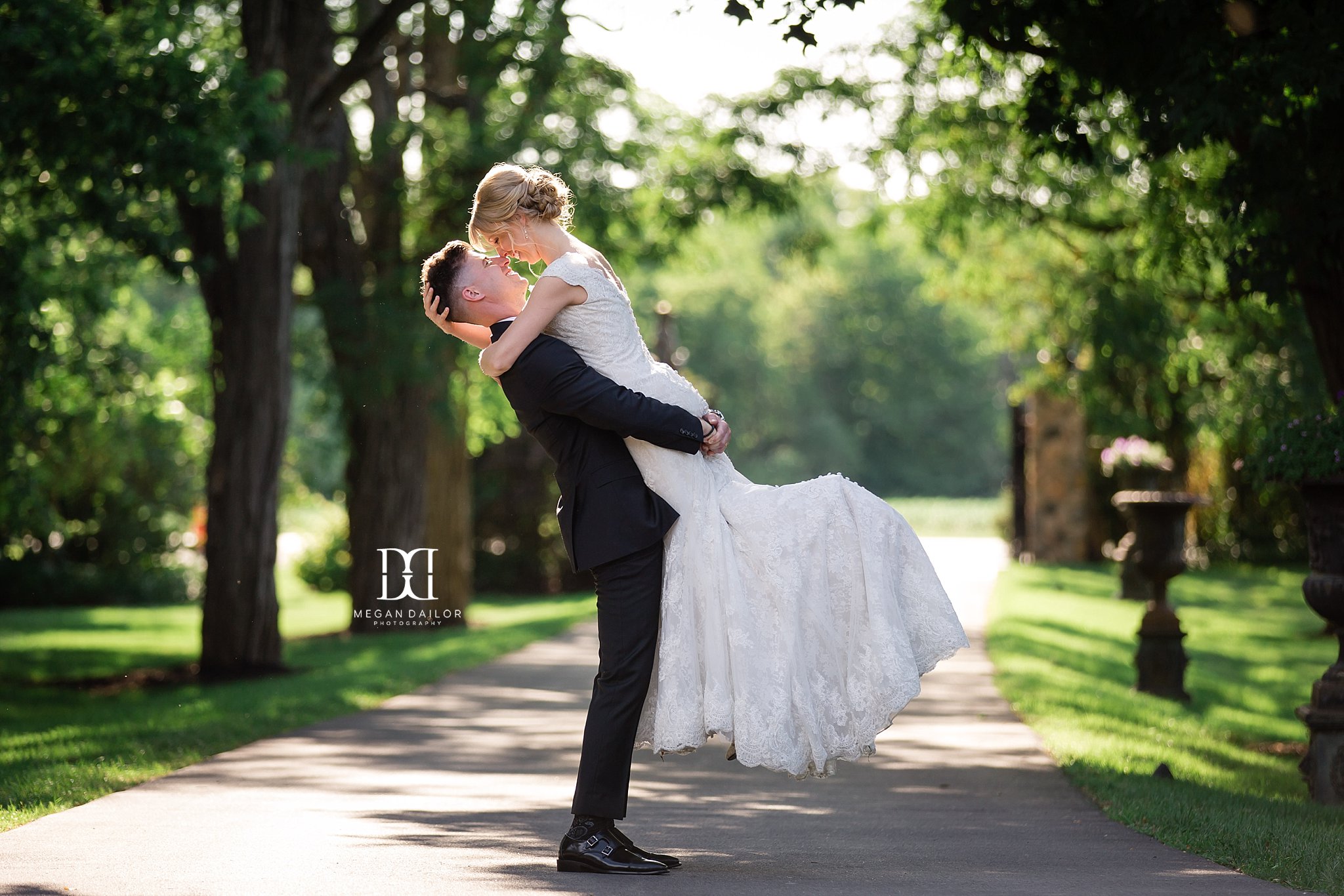 <3 Cozy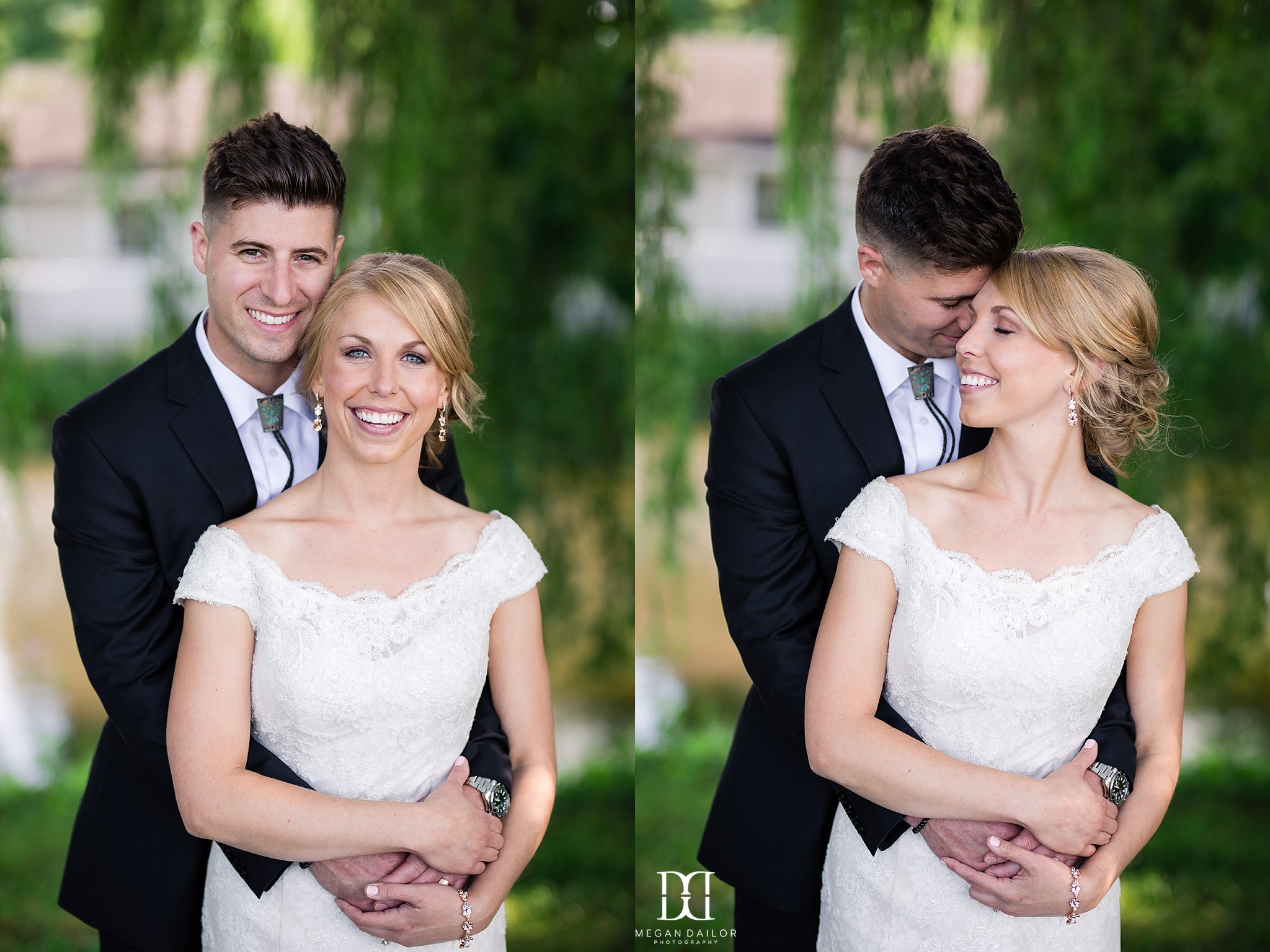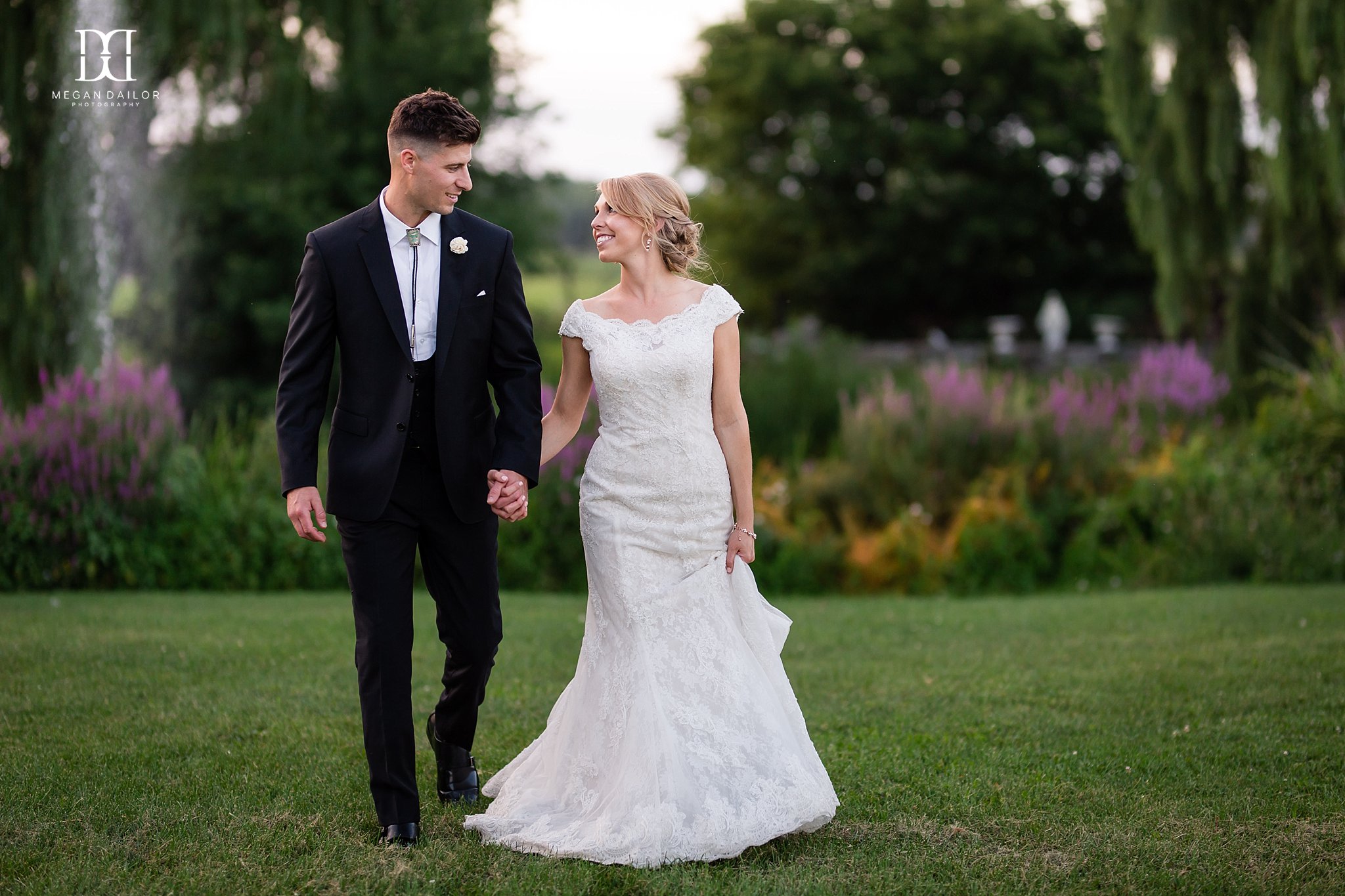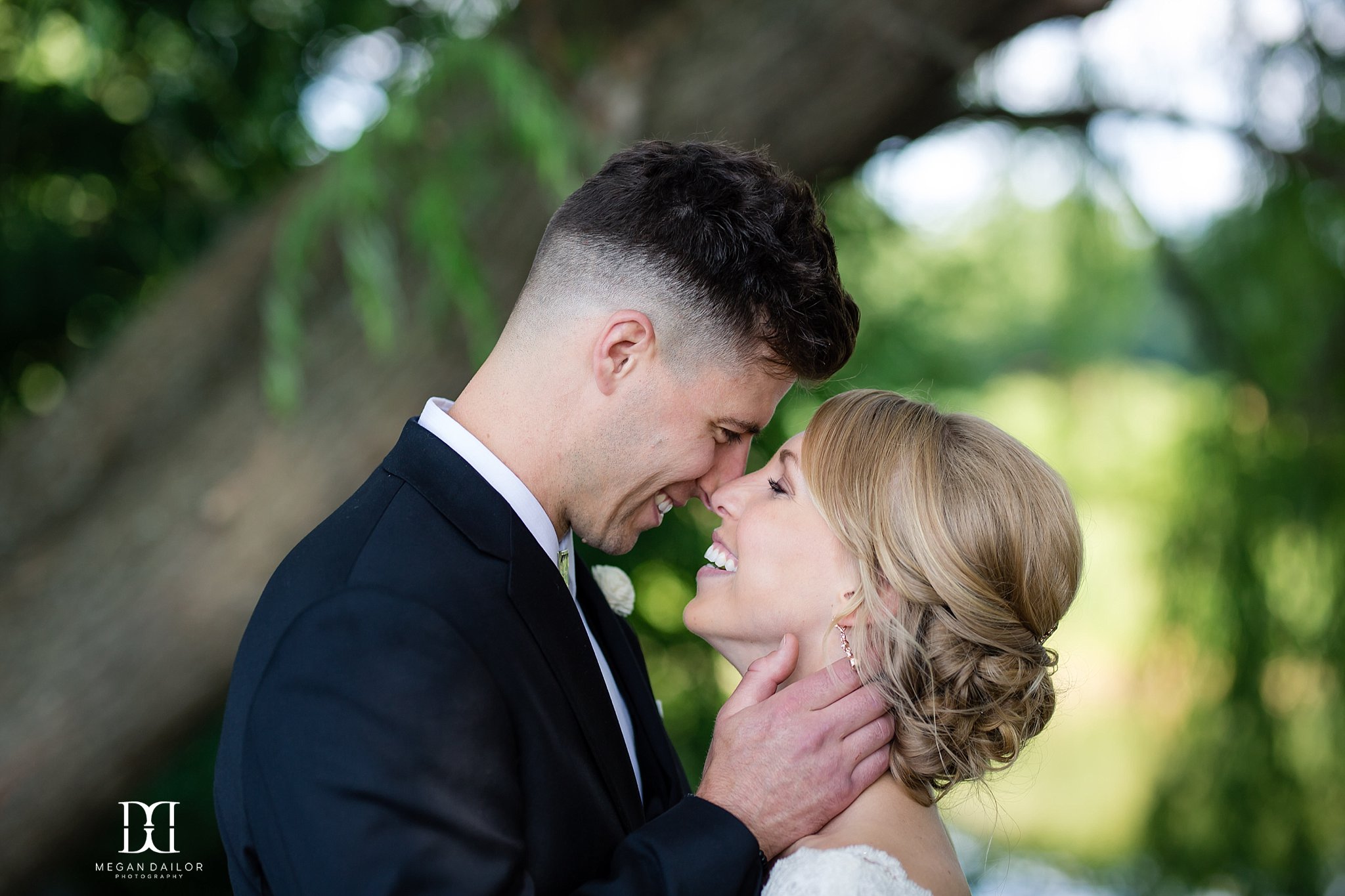 Such a cool place to get married.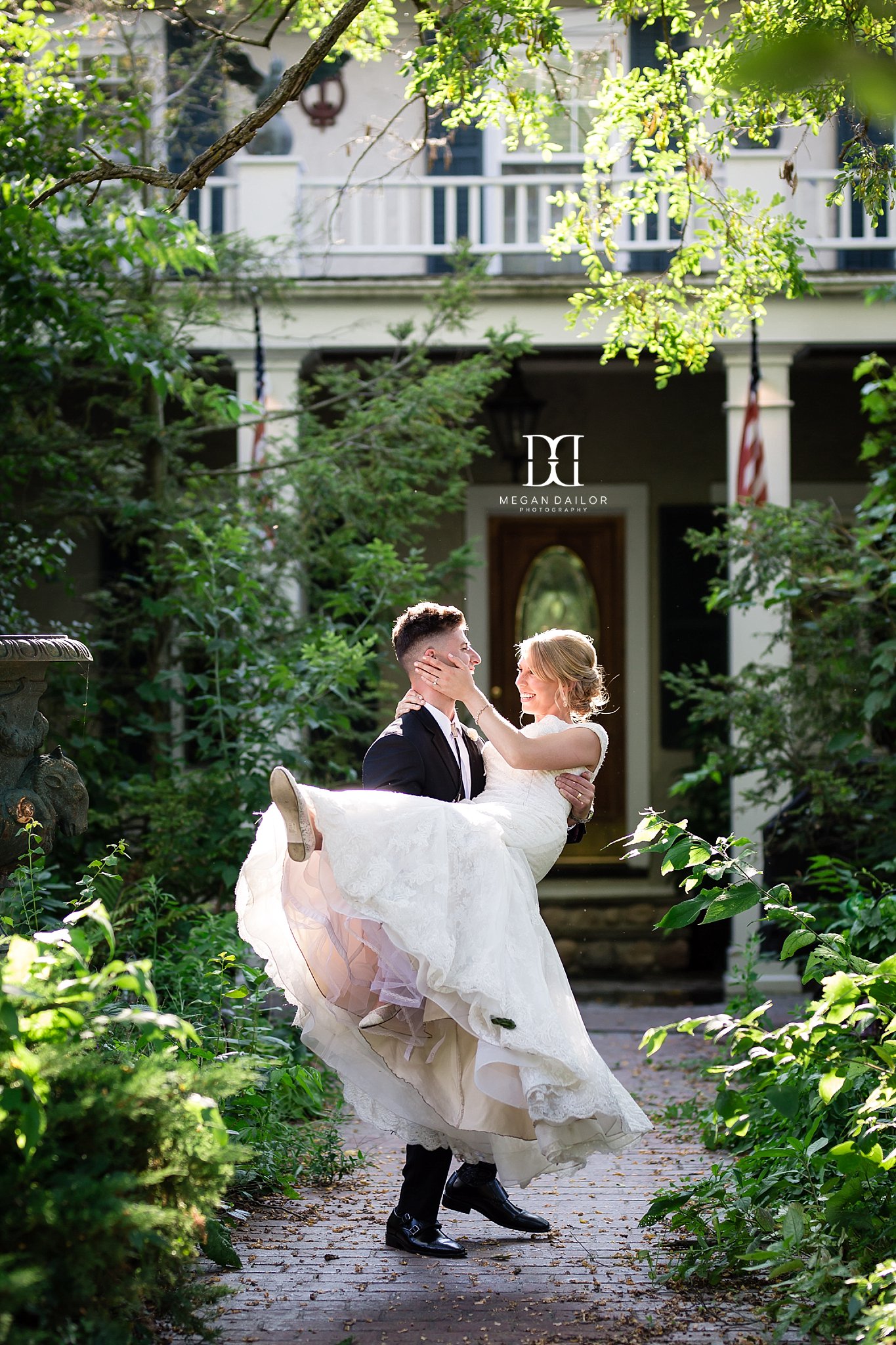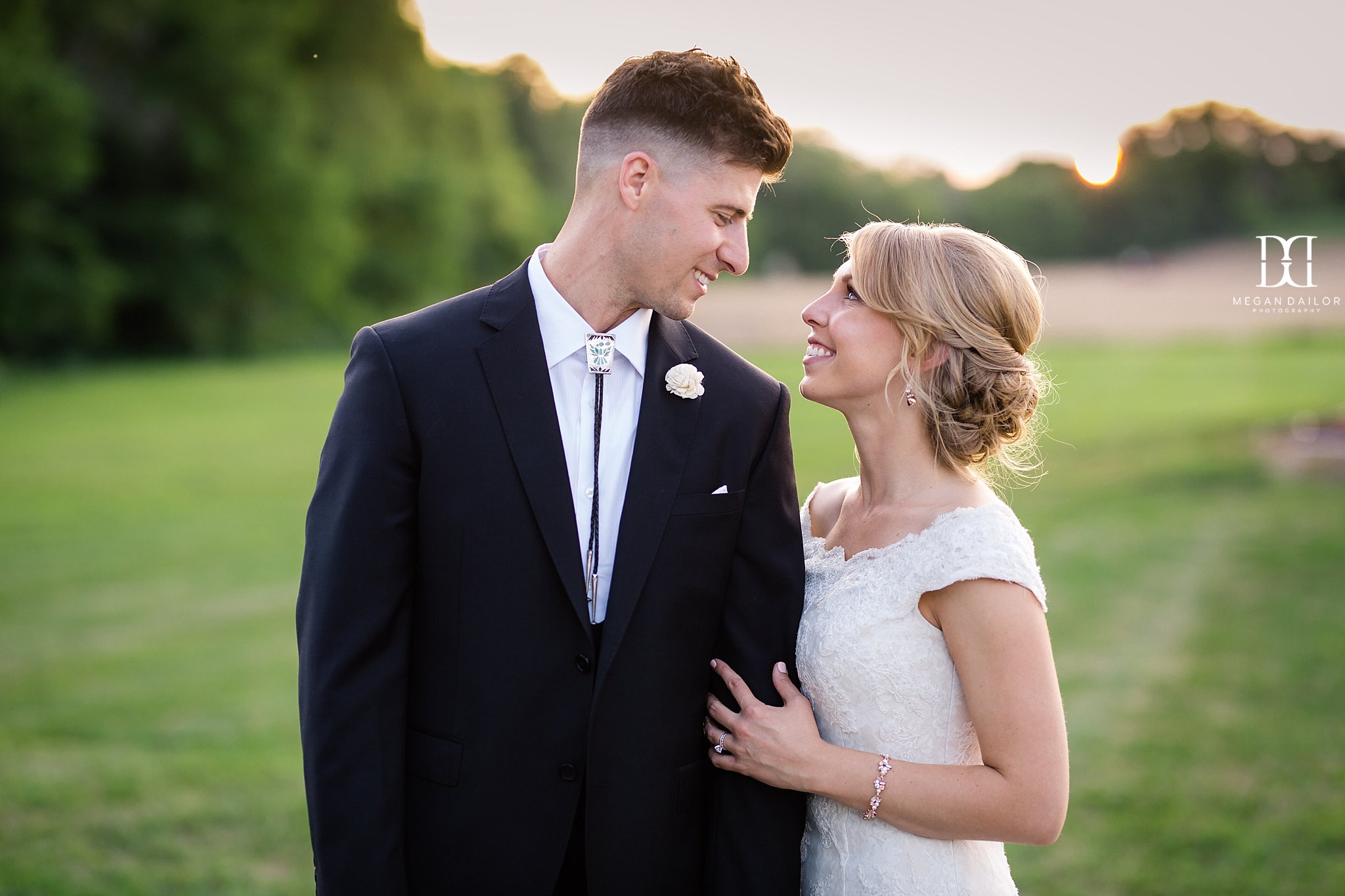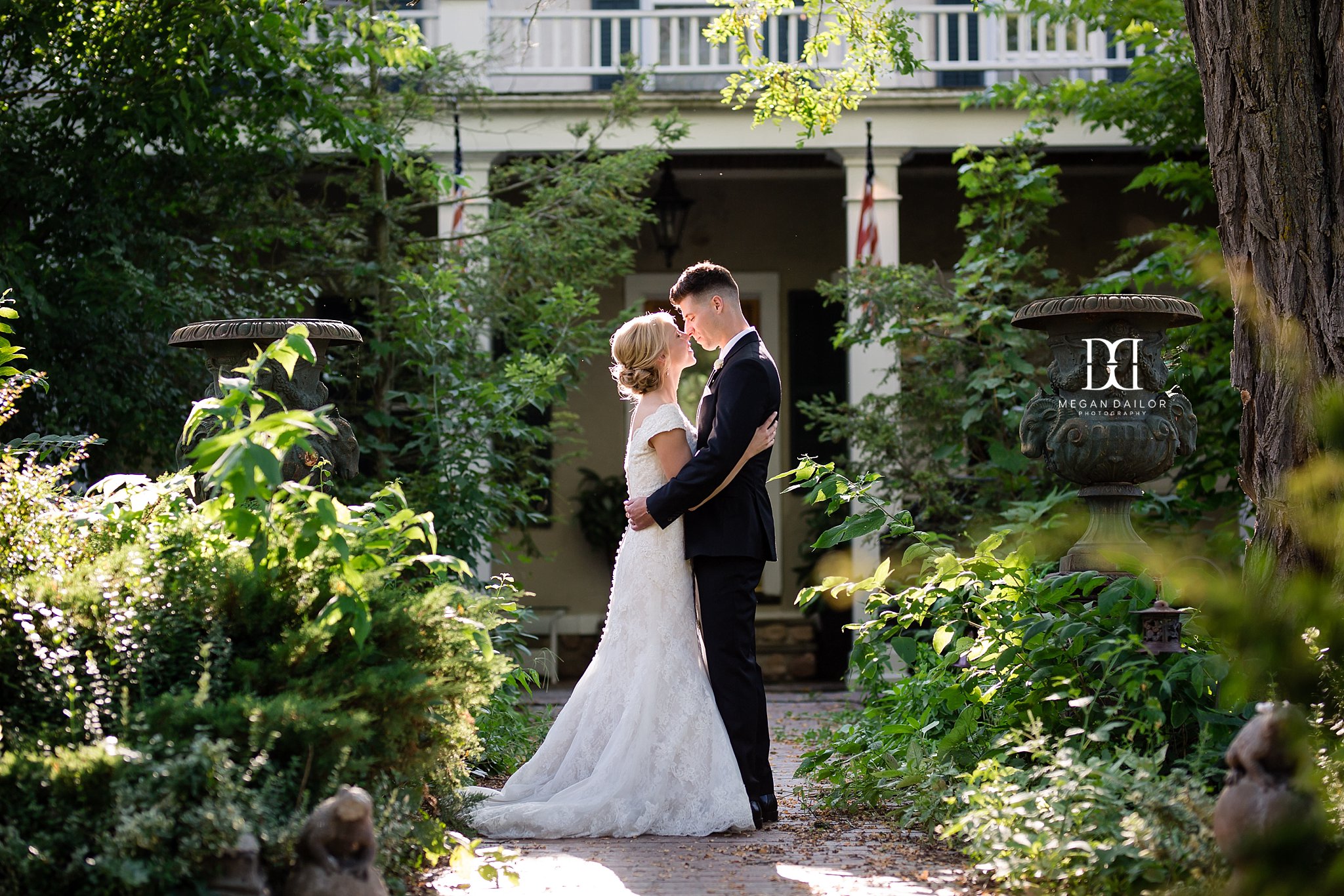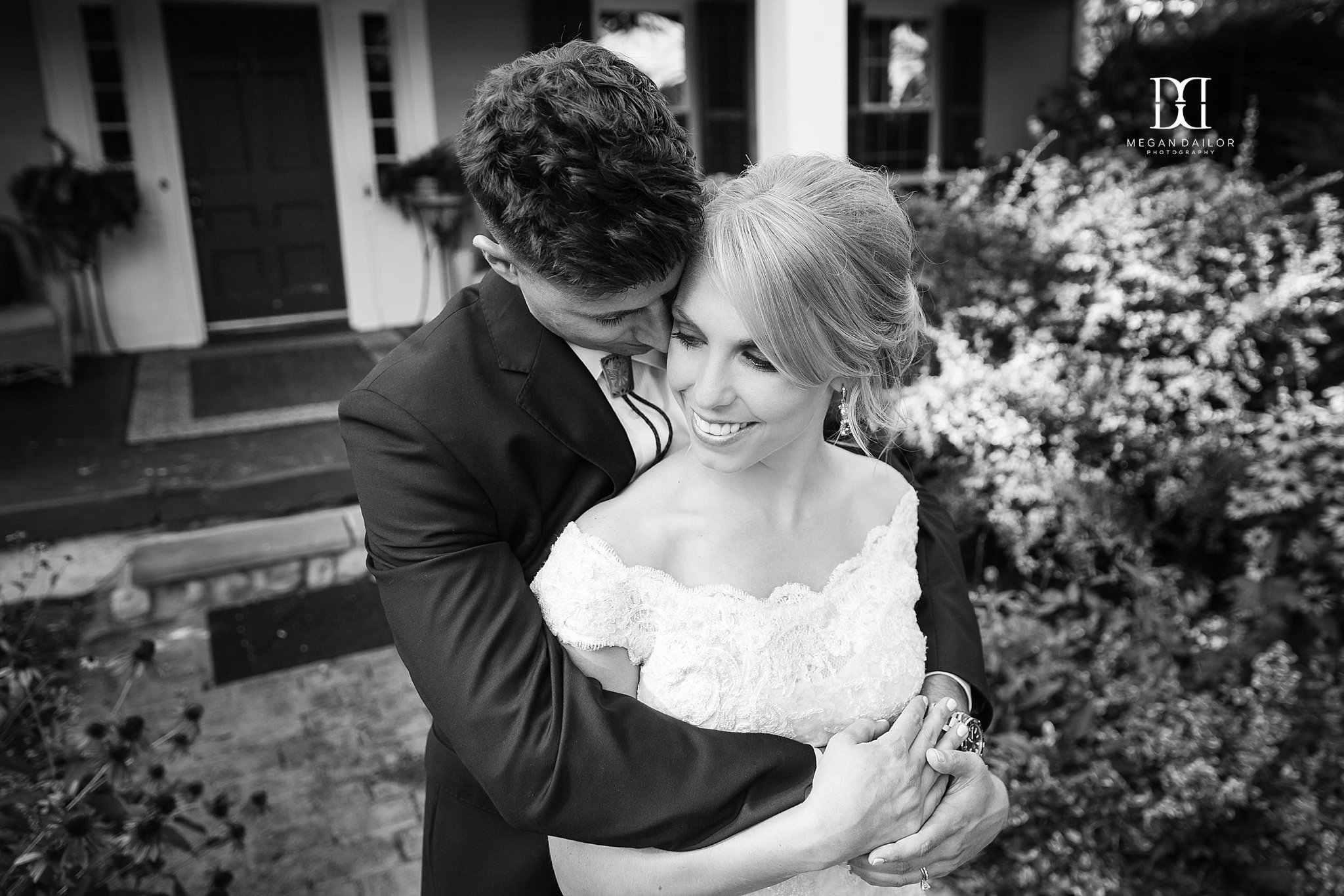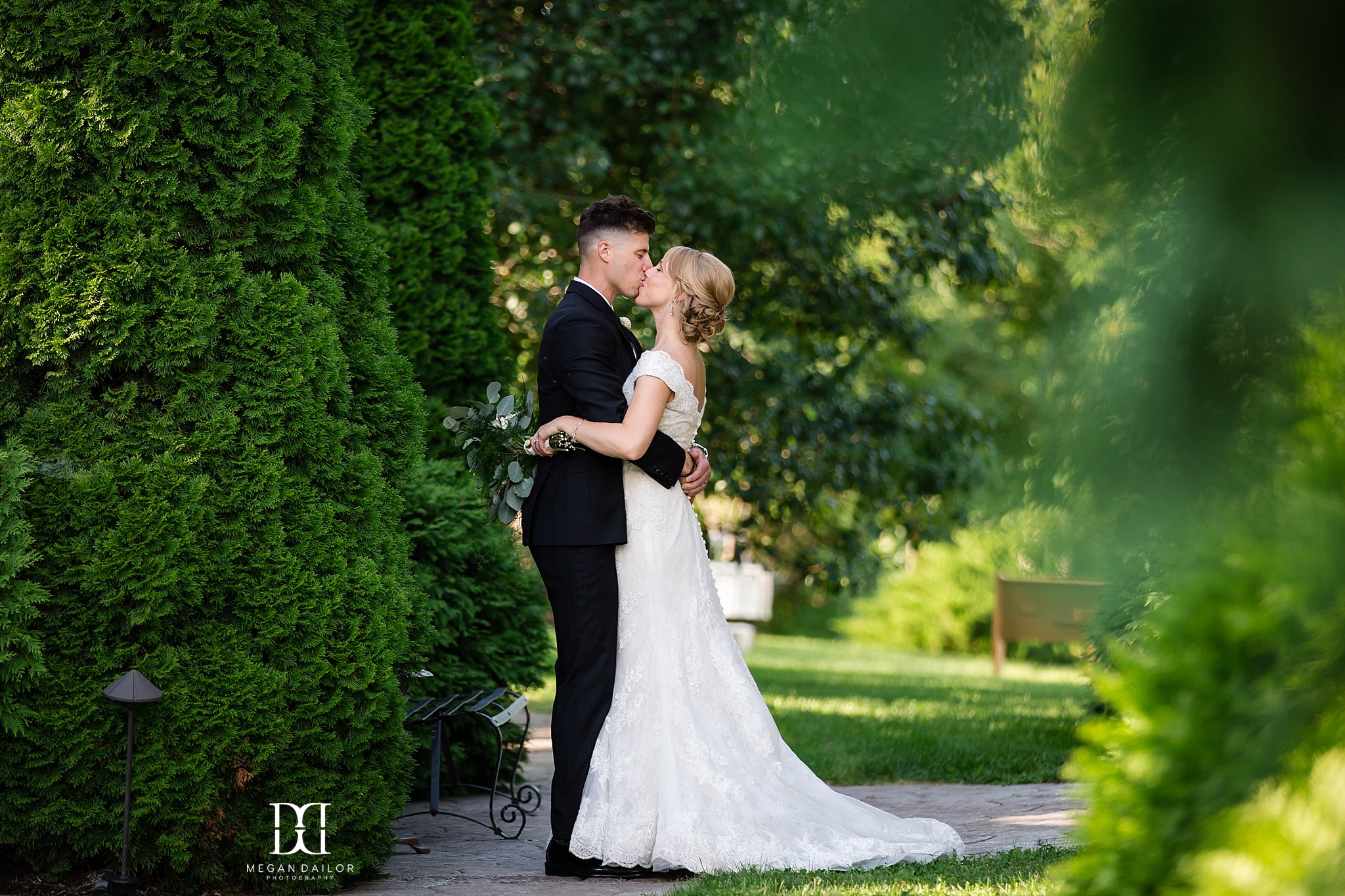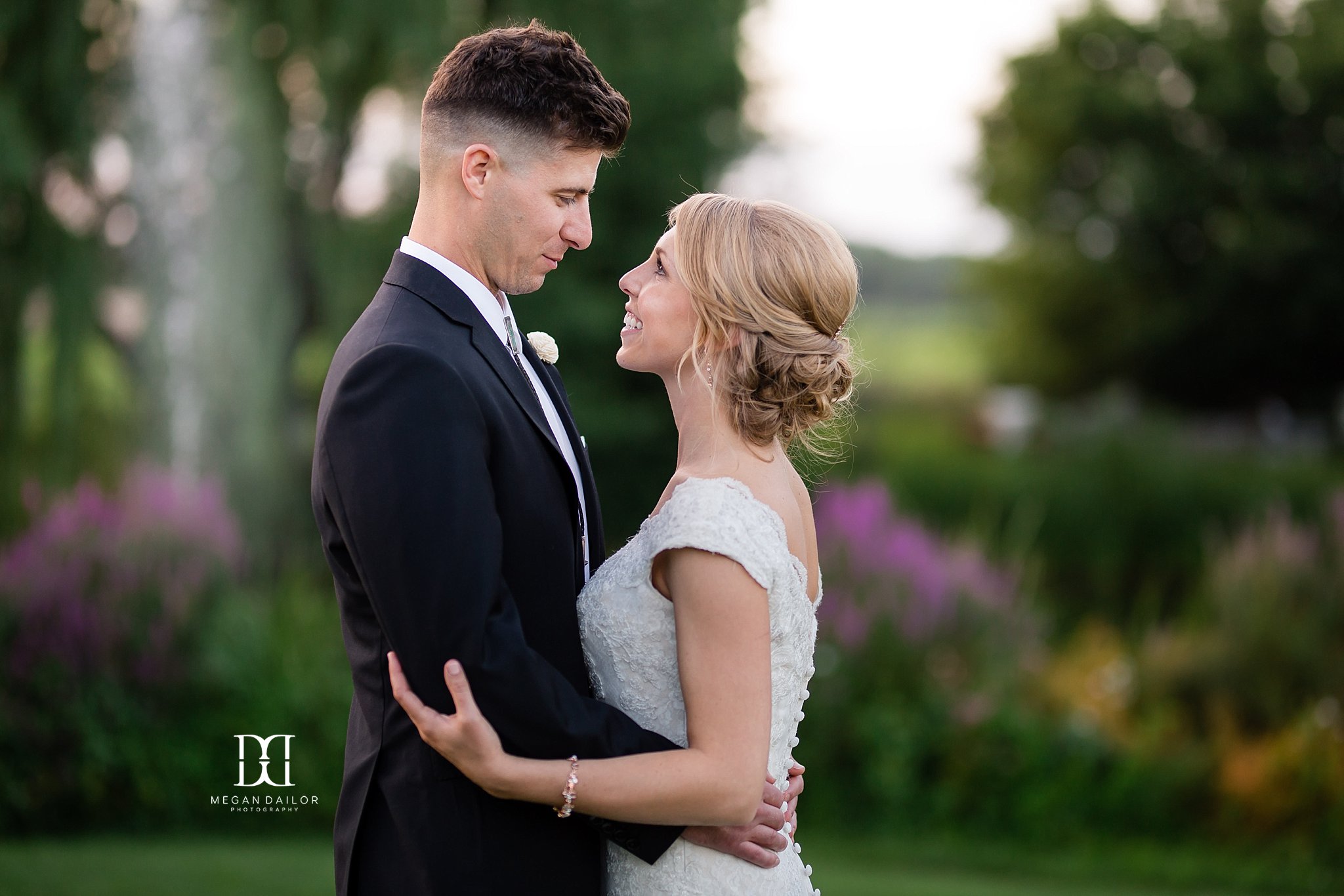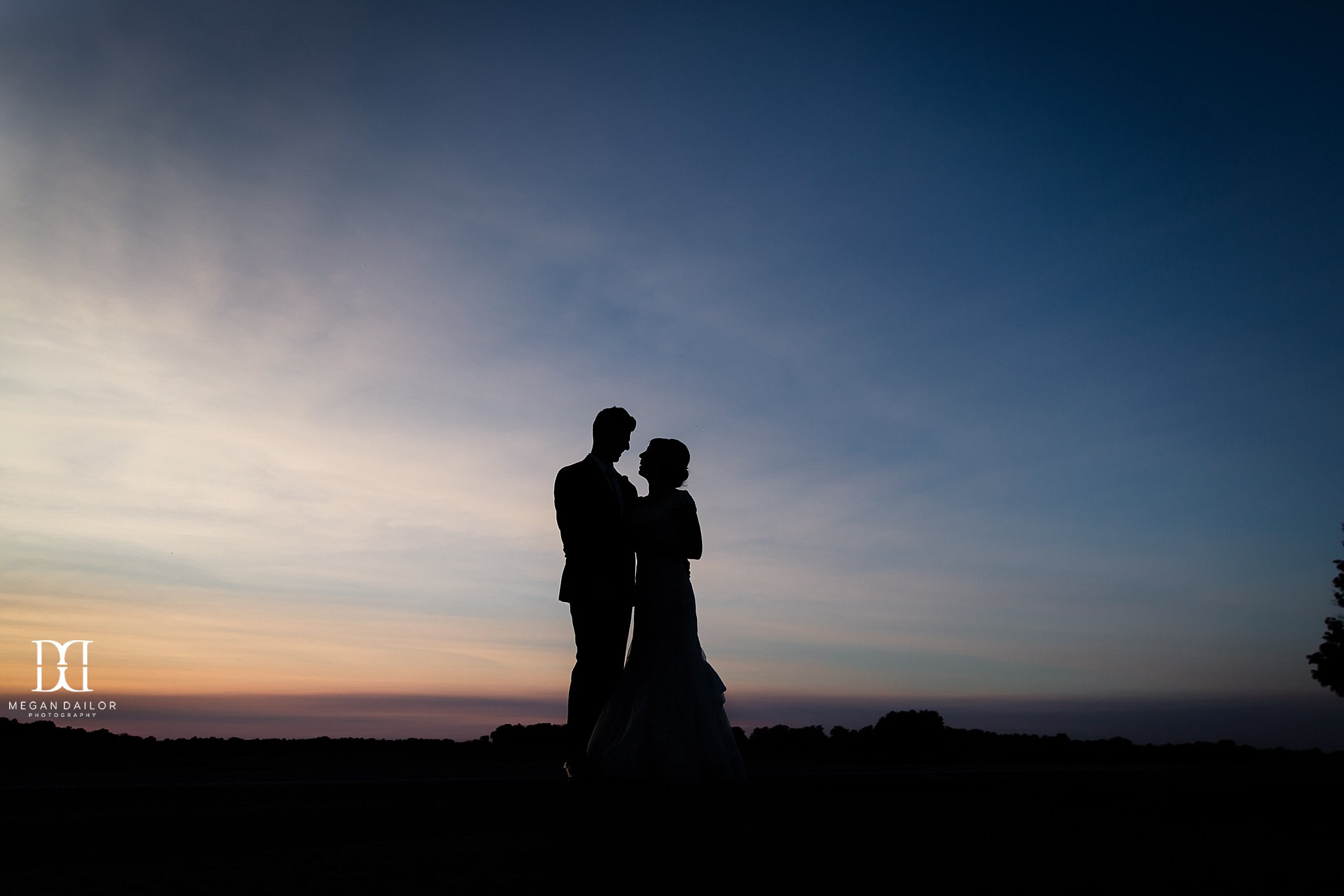 Ok, this "wedding ring" arch from Something Borrowed Rentals is amaaaaaaze, and the flowers by I Do Wedding Flowers just took it to a whole other level.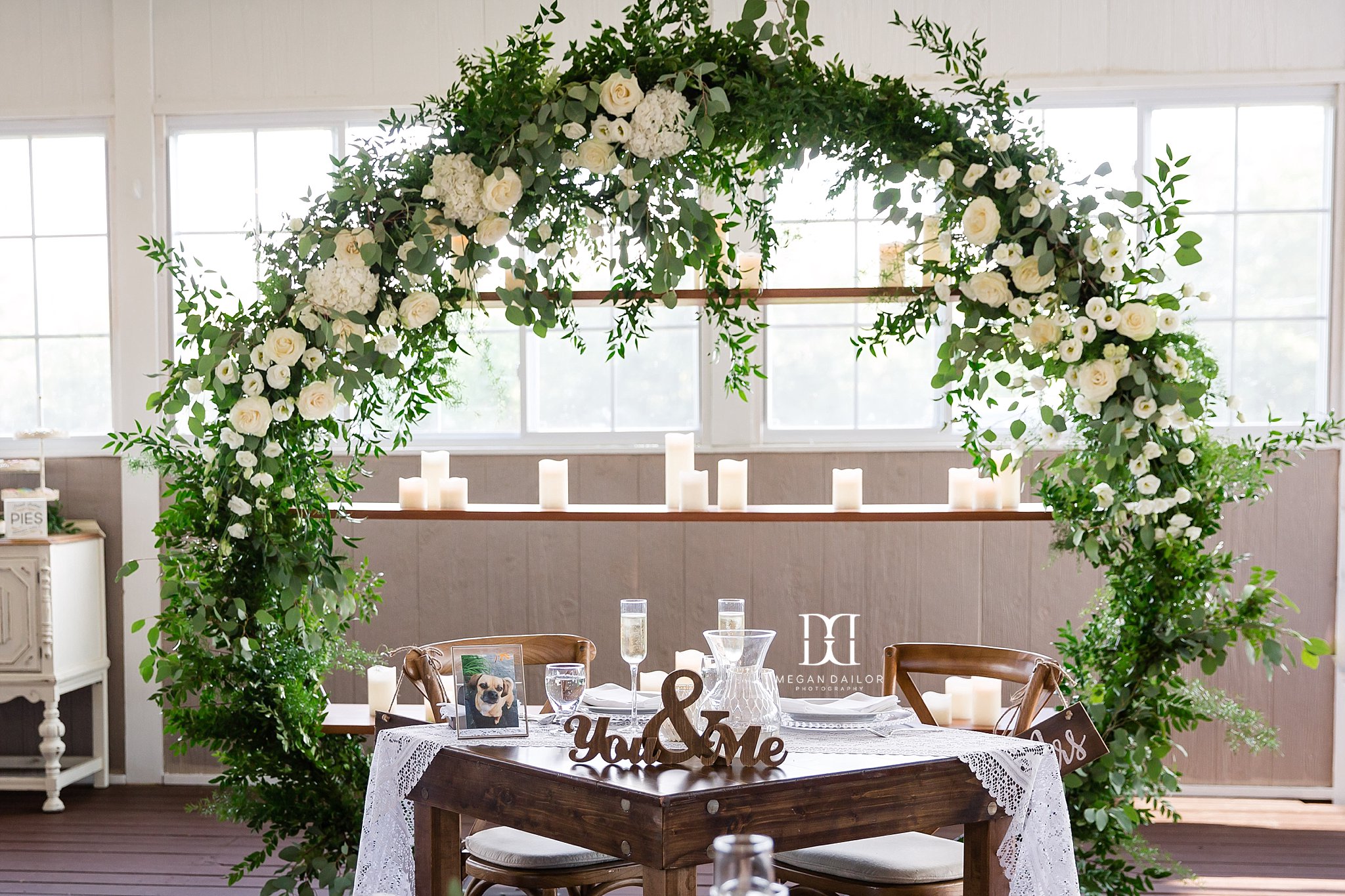 The Jerris Wadsworth Wedding Barn was completely decked out, it was so beautiful!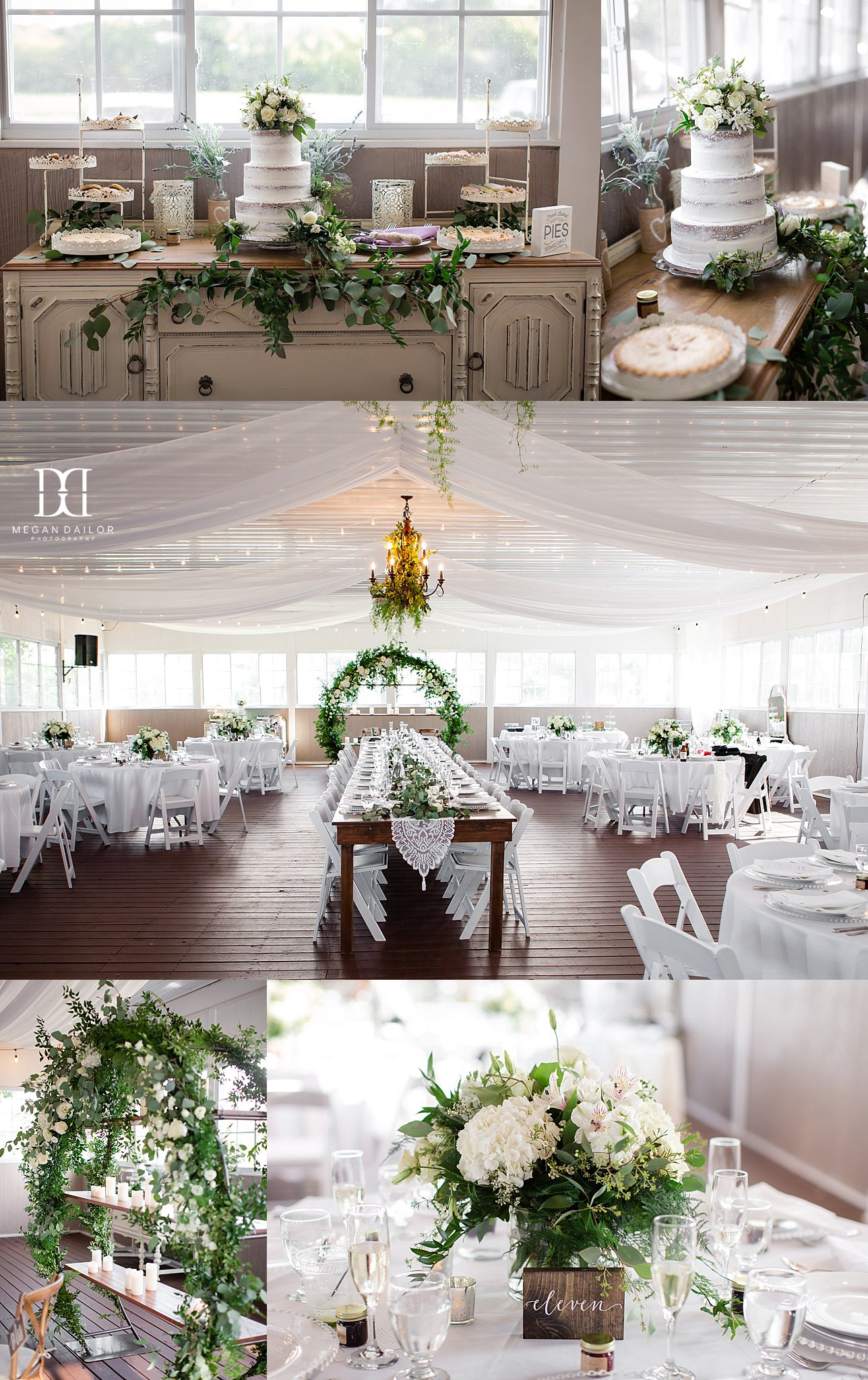 The arch made a fabulous backdrop during toasts, I loved looking down the row of clinking, sparkling glasses at the new Mr & Mrs.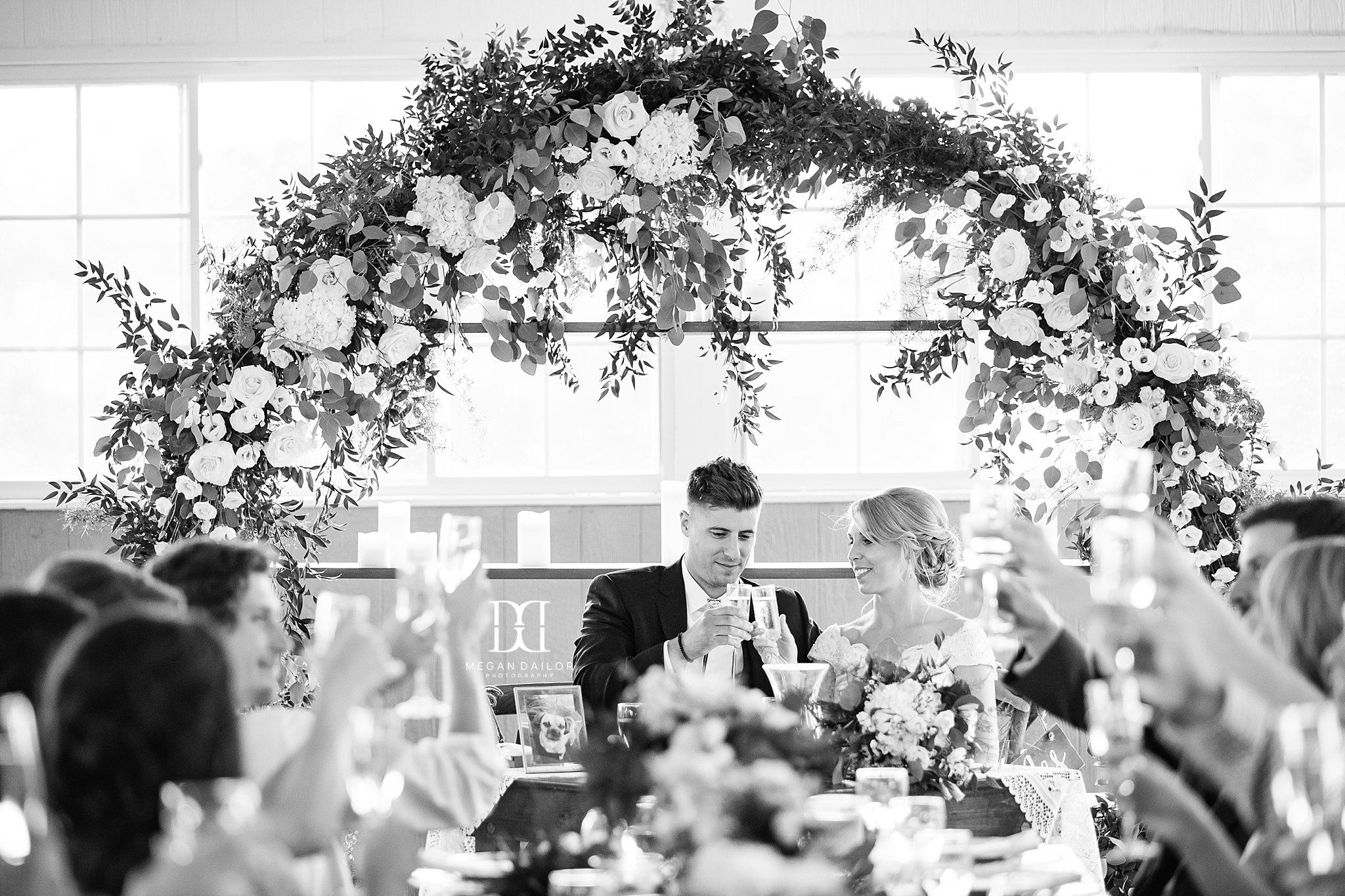 A little first dance magic.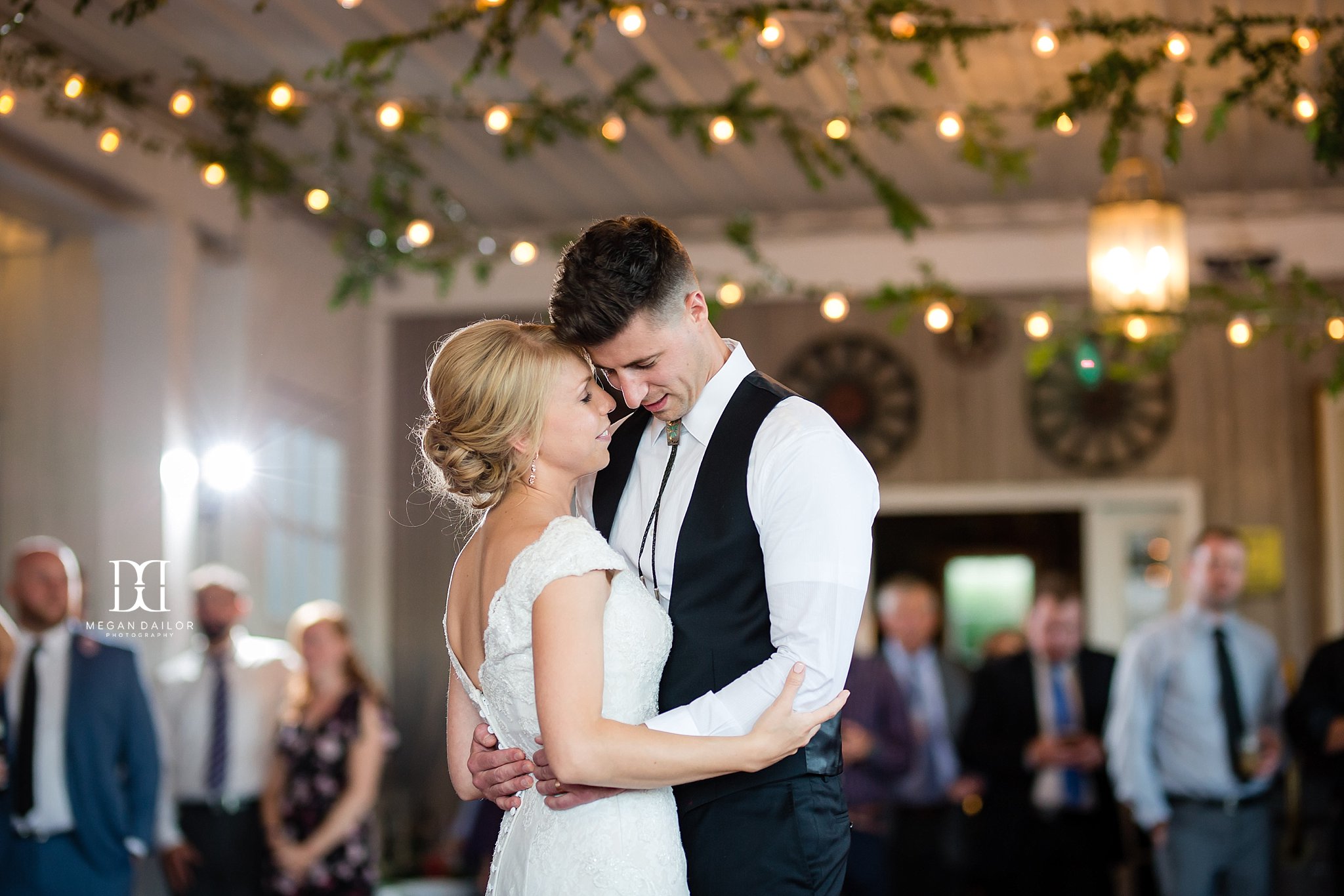 The father daughter dance gets me every time.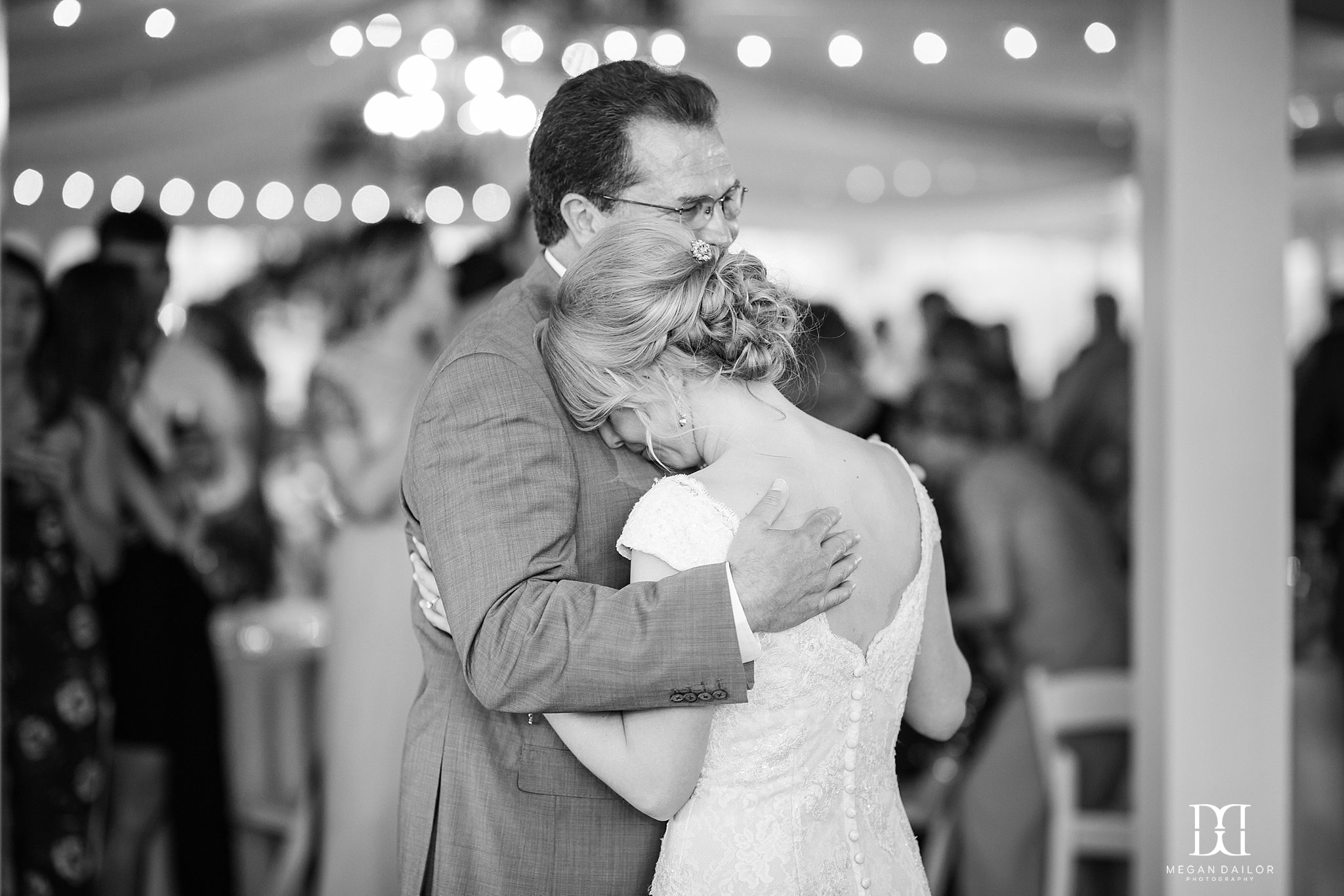 Lisa also did a special dance with her mother. This was her mom's face when the surprise rendition of "You Are My Sunshine" started.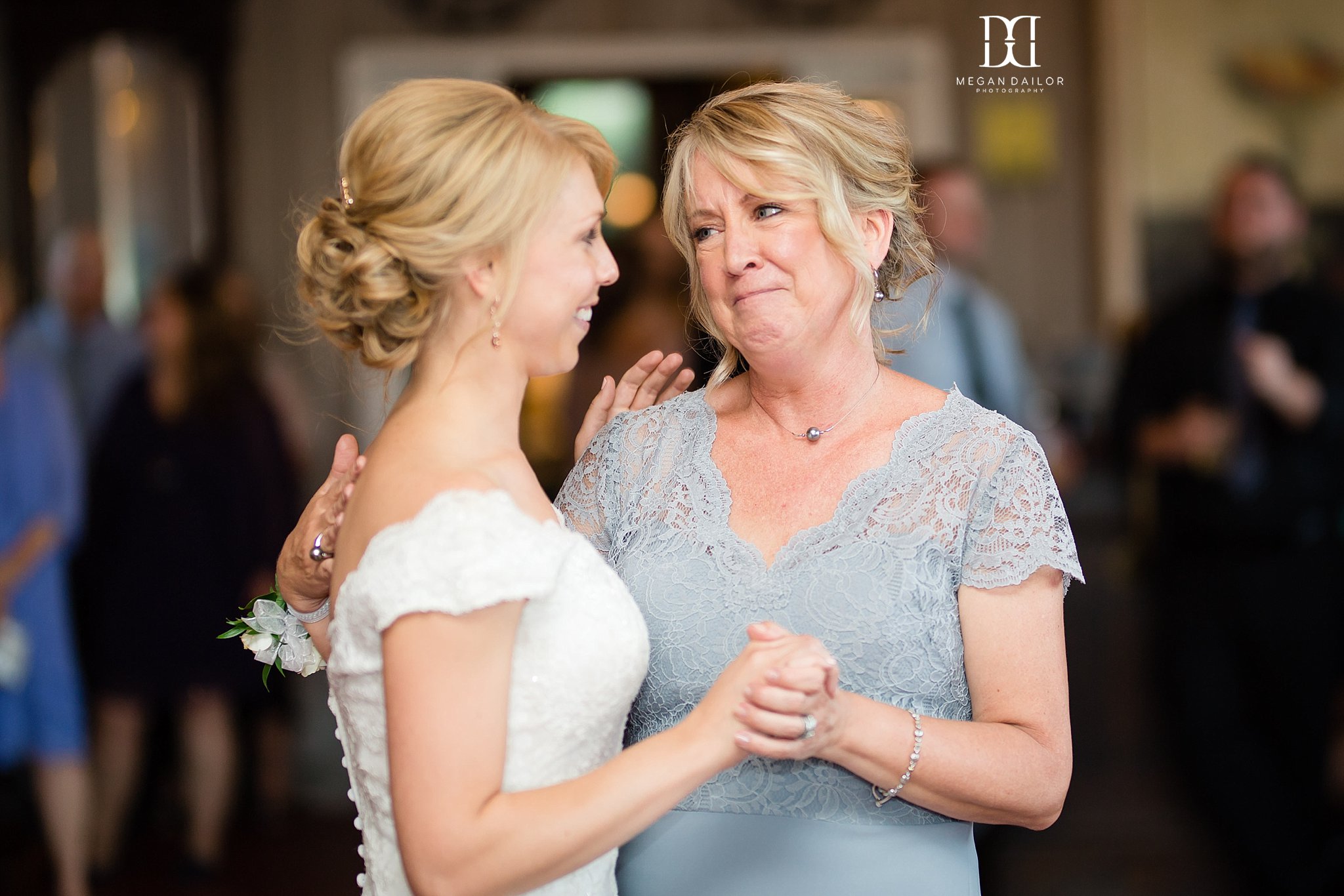 So much fun to be had at this estate... there was a fire pit with an adorable little s'mores setup!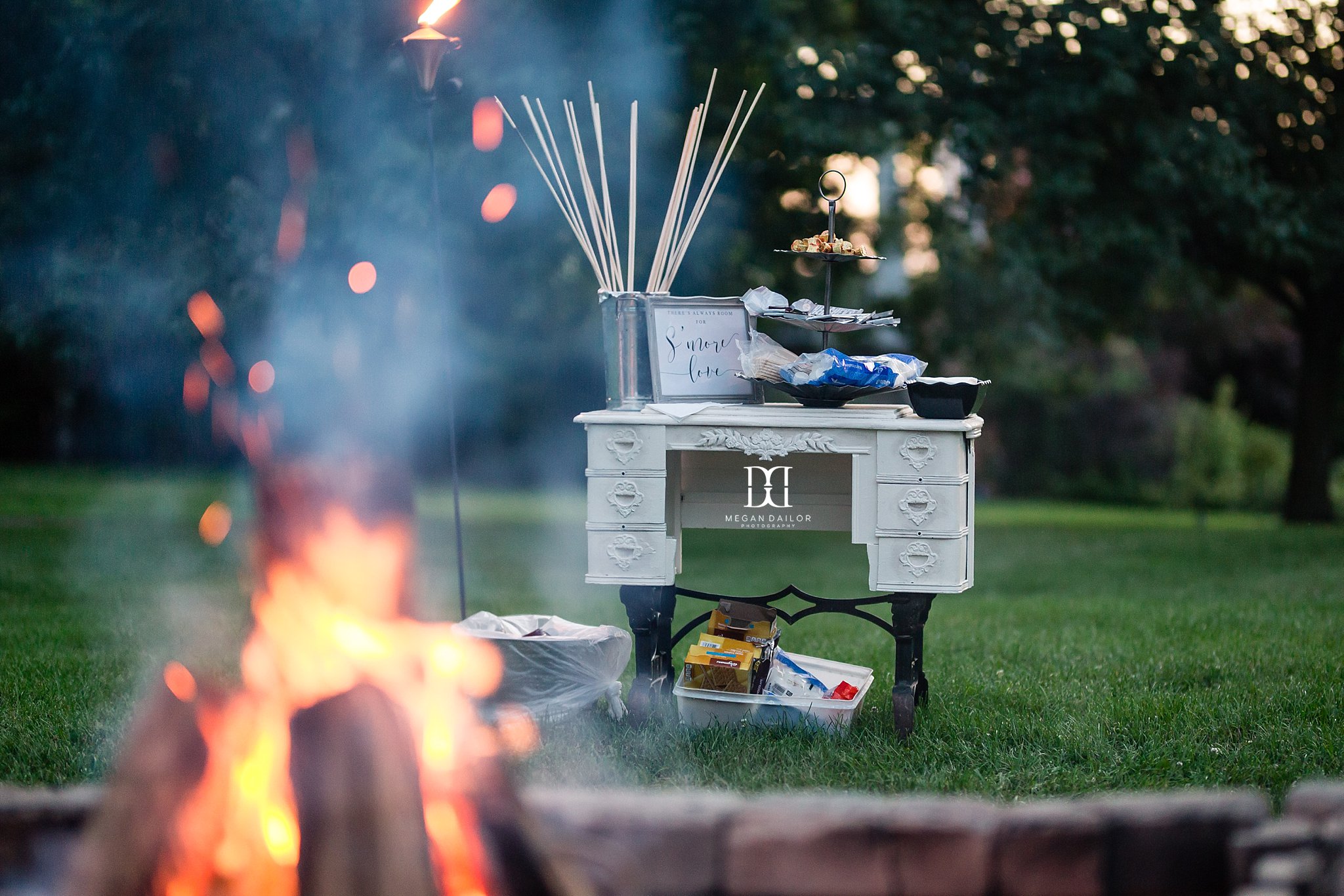 Cute little seating areas with teeny little kittens to play with!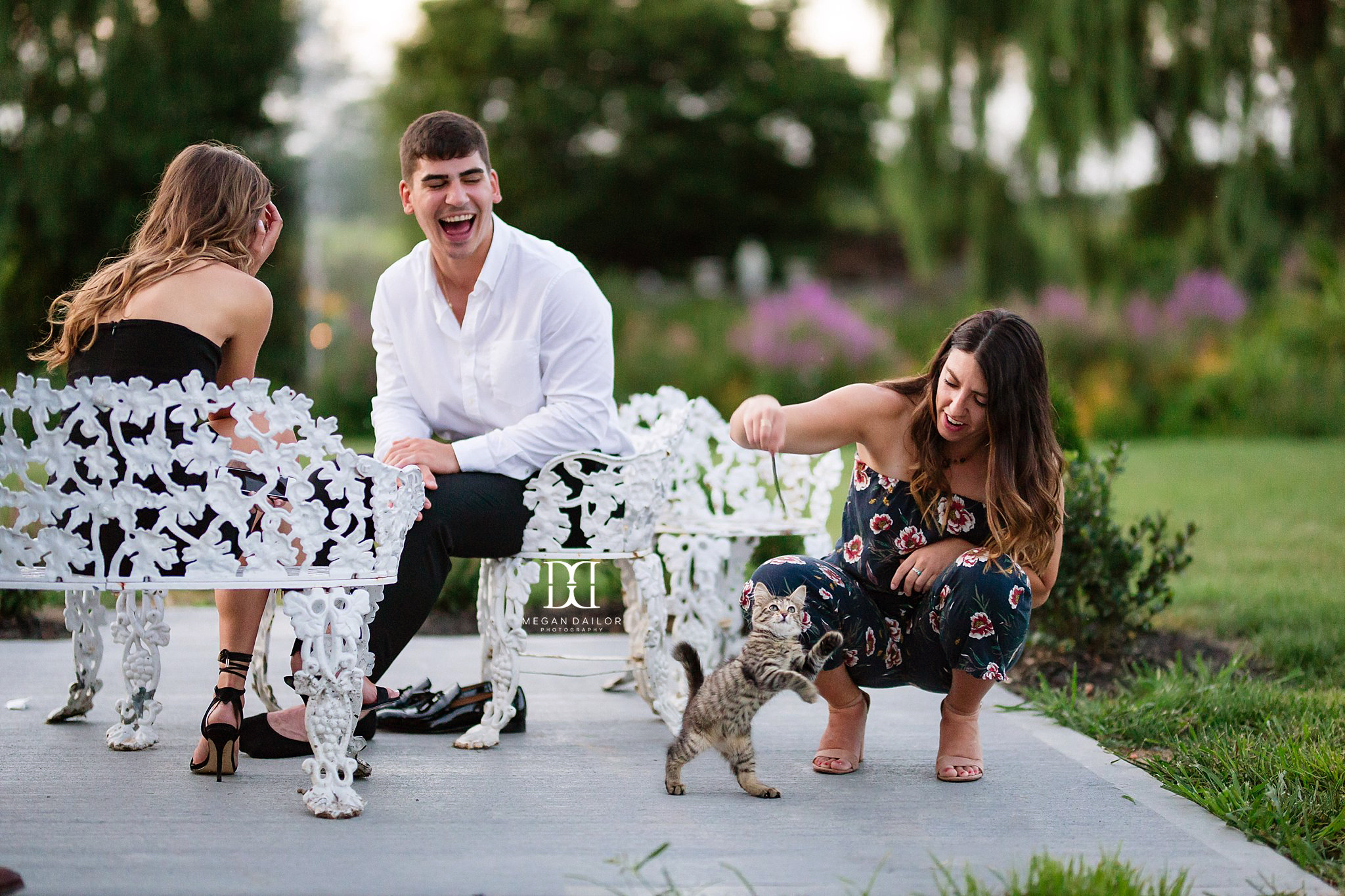 And of course, a killer dance party courtesy of Dj Jestyr at BreakThrough Entertainment. Maid of Honor Alex was really killing it and immediately secured her spot as Wedding MVP with this next shot.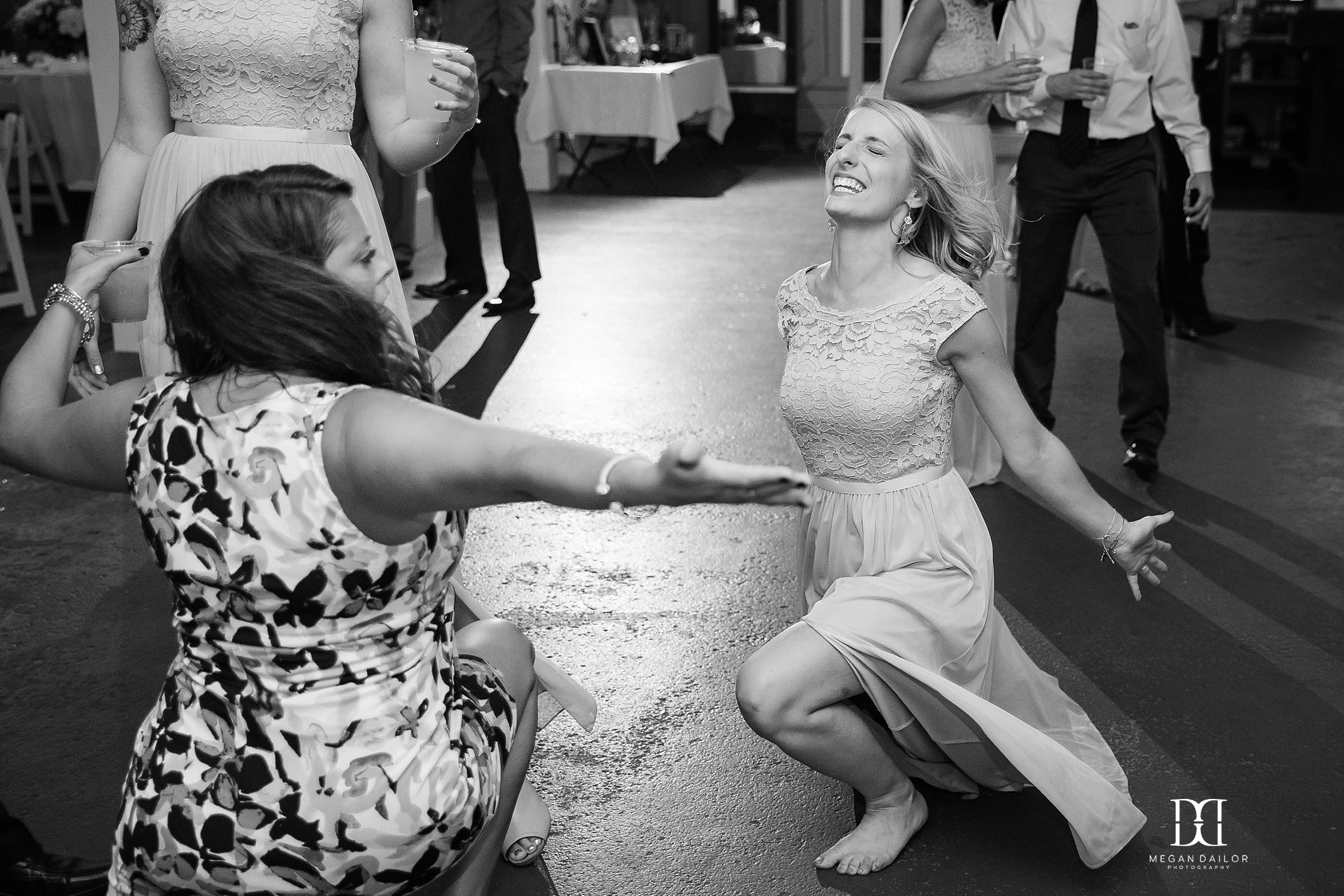 Yesssss girl! 😀 Gravity ain't nothin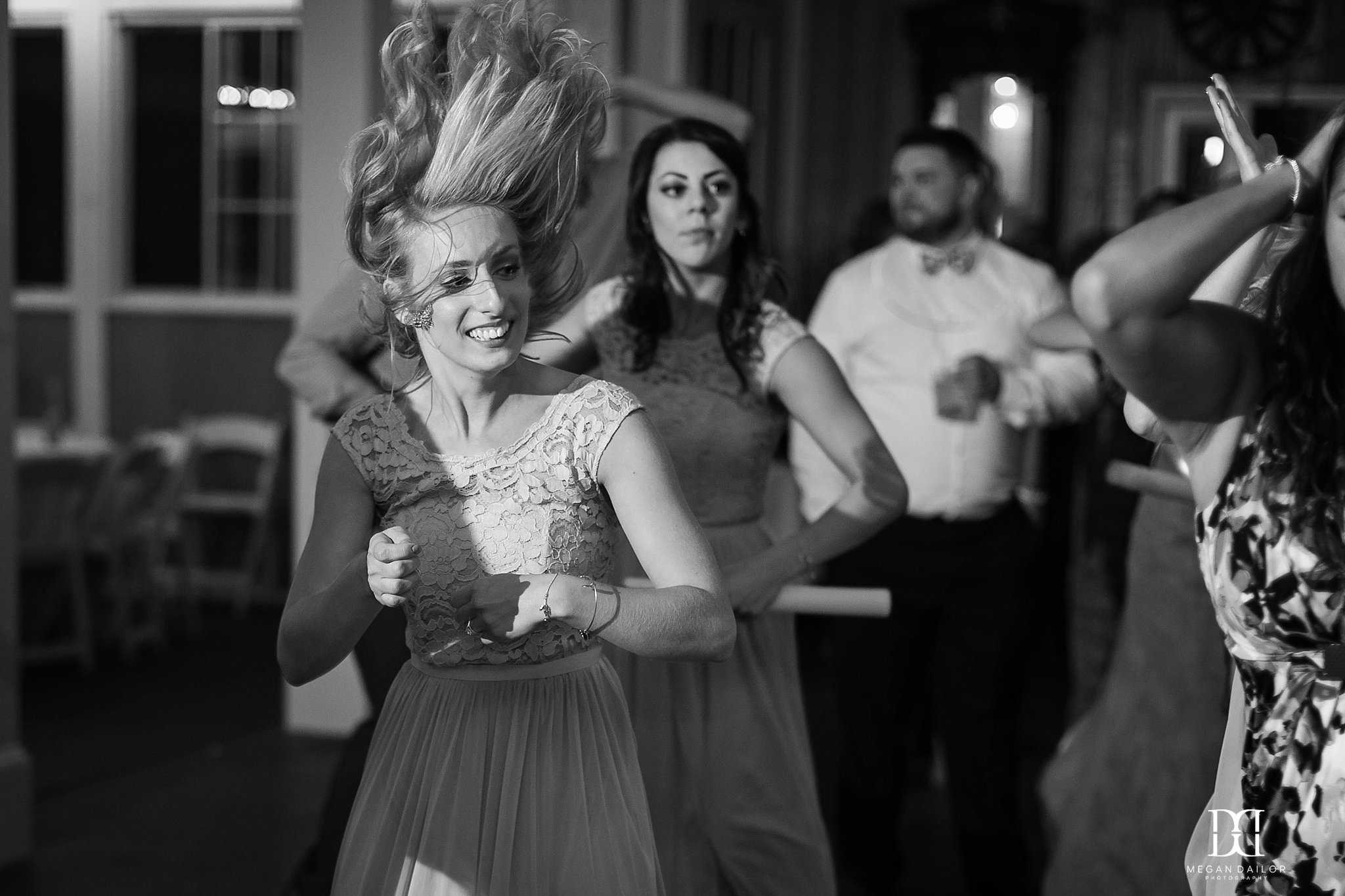 The groomsmen brought some heat, too.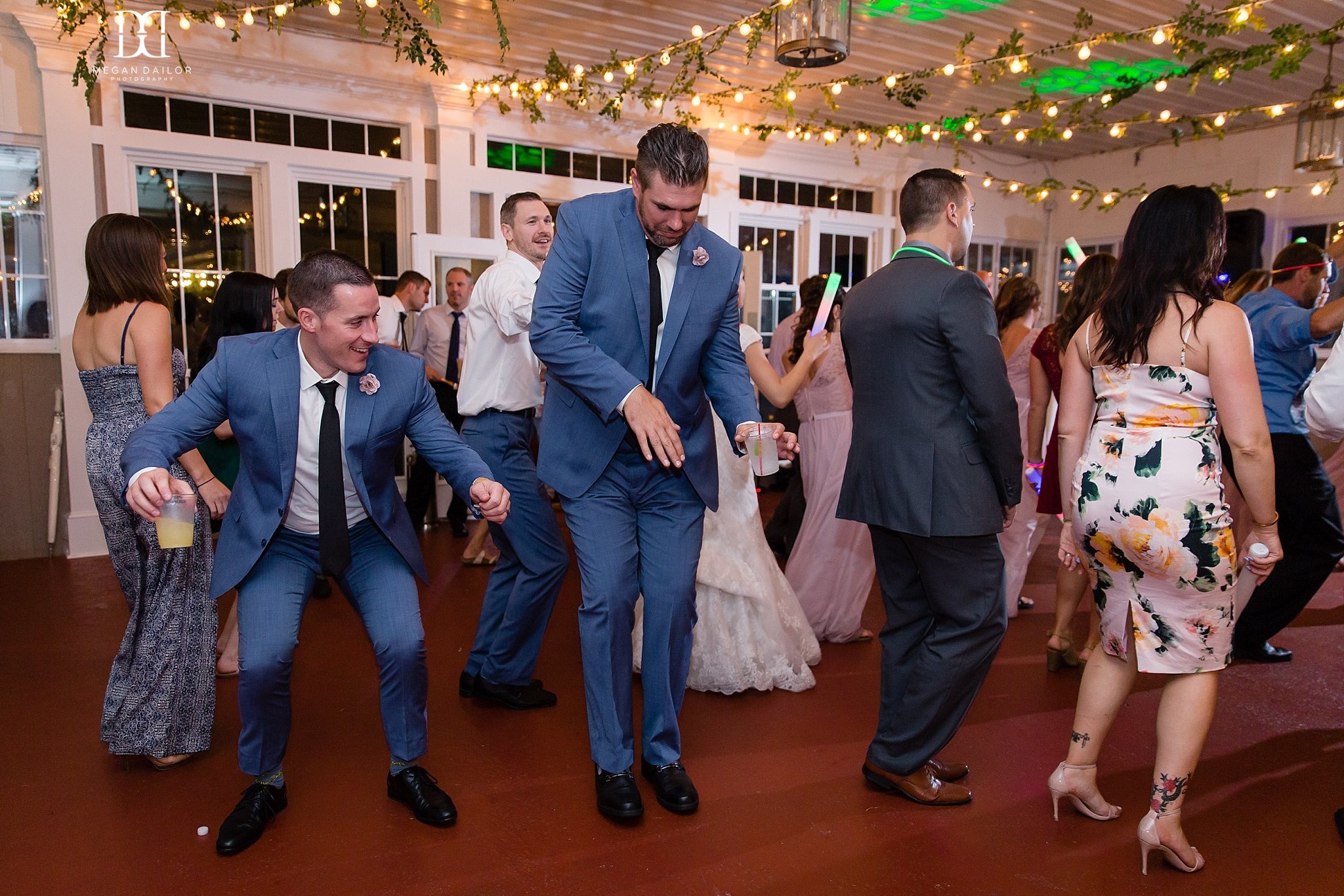 And the mother and father of the groom- they were having a blast out there!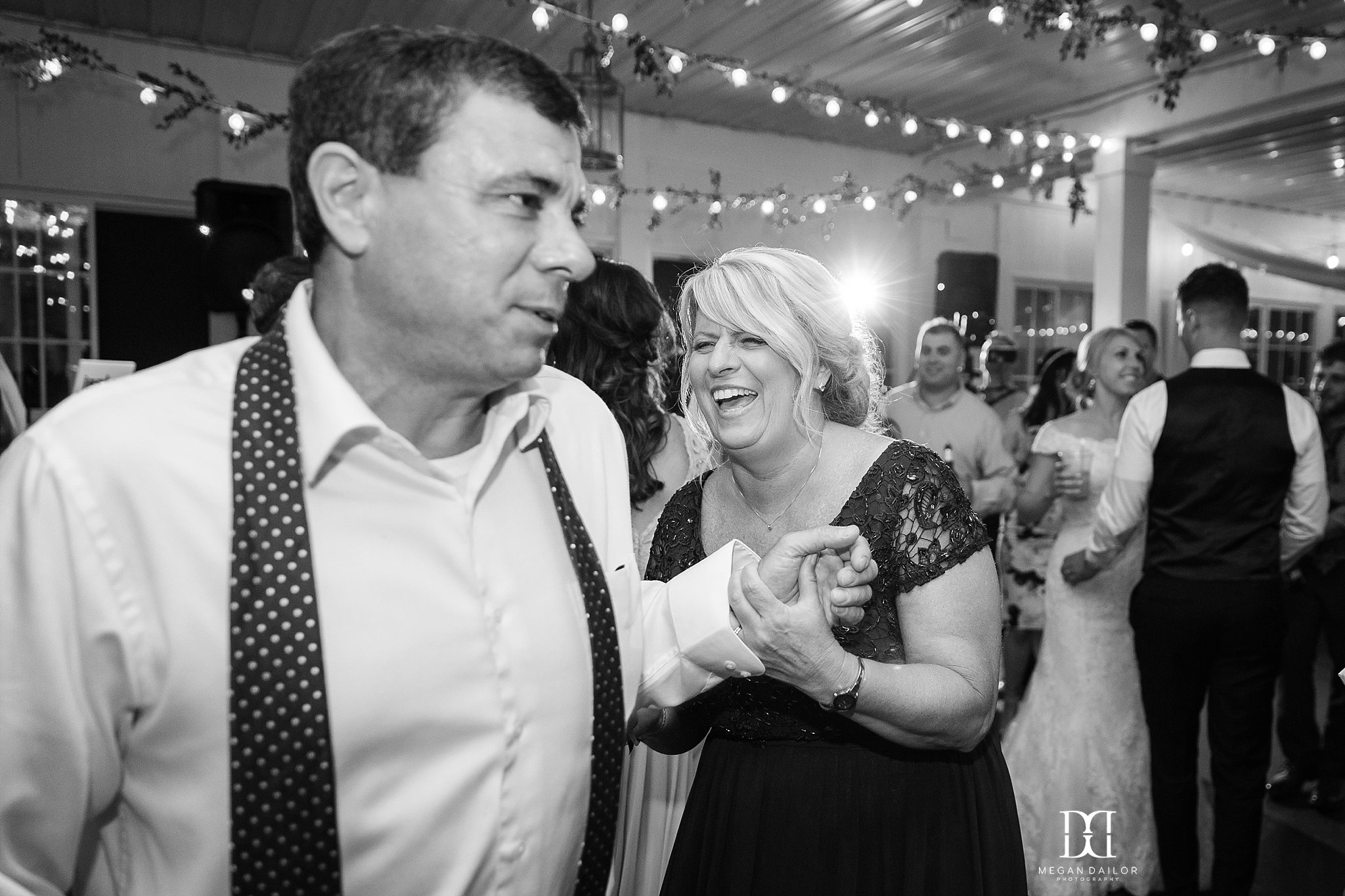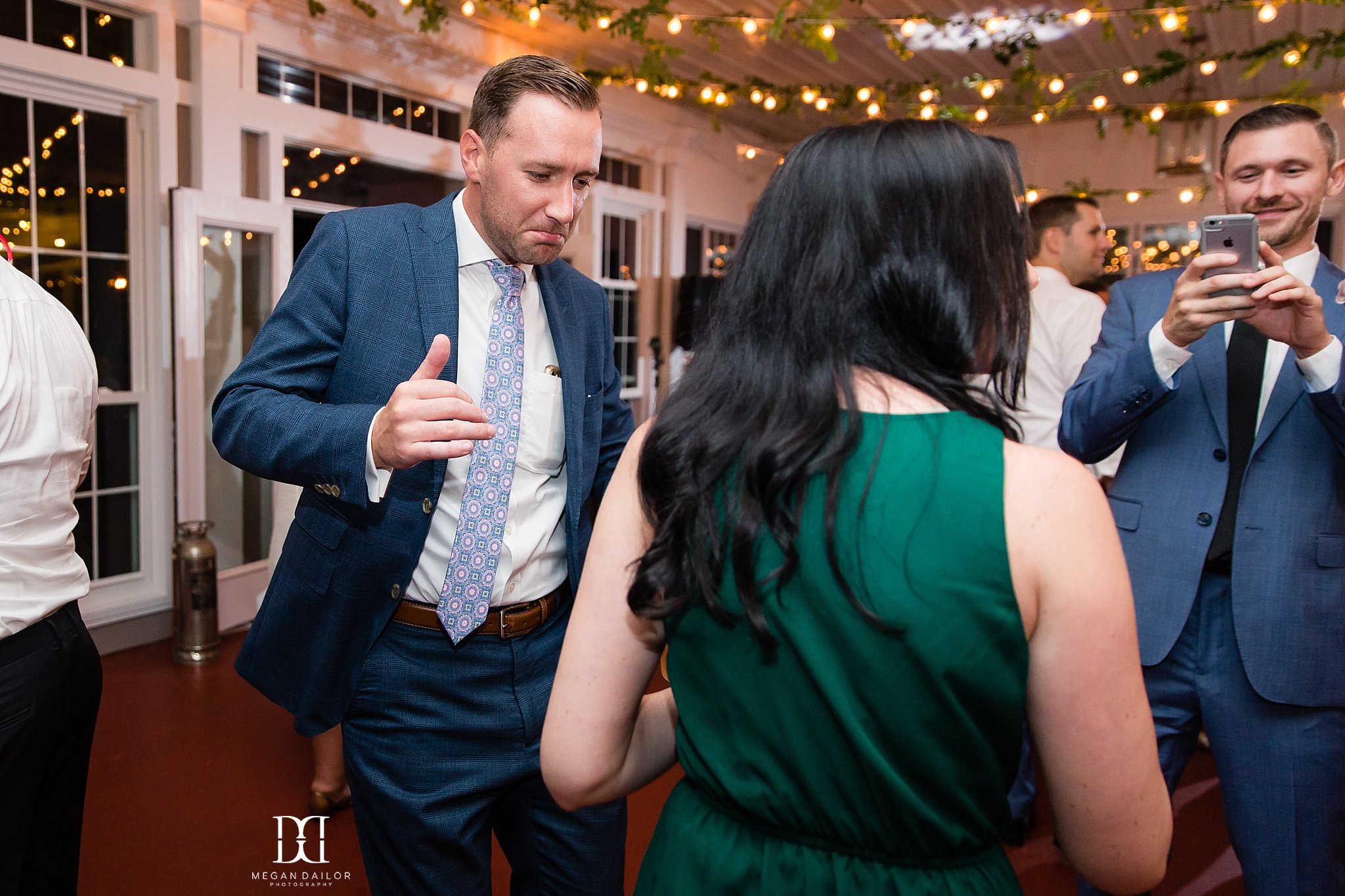 Newlywed bliss!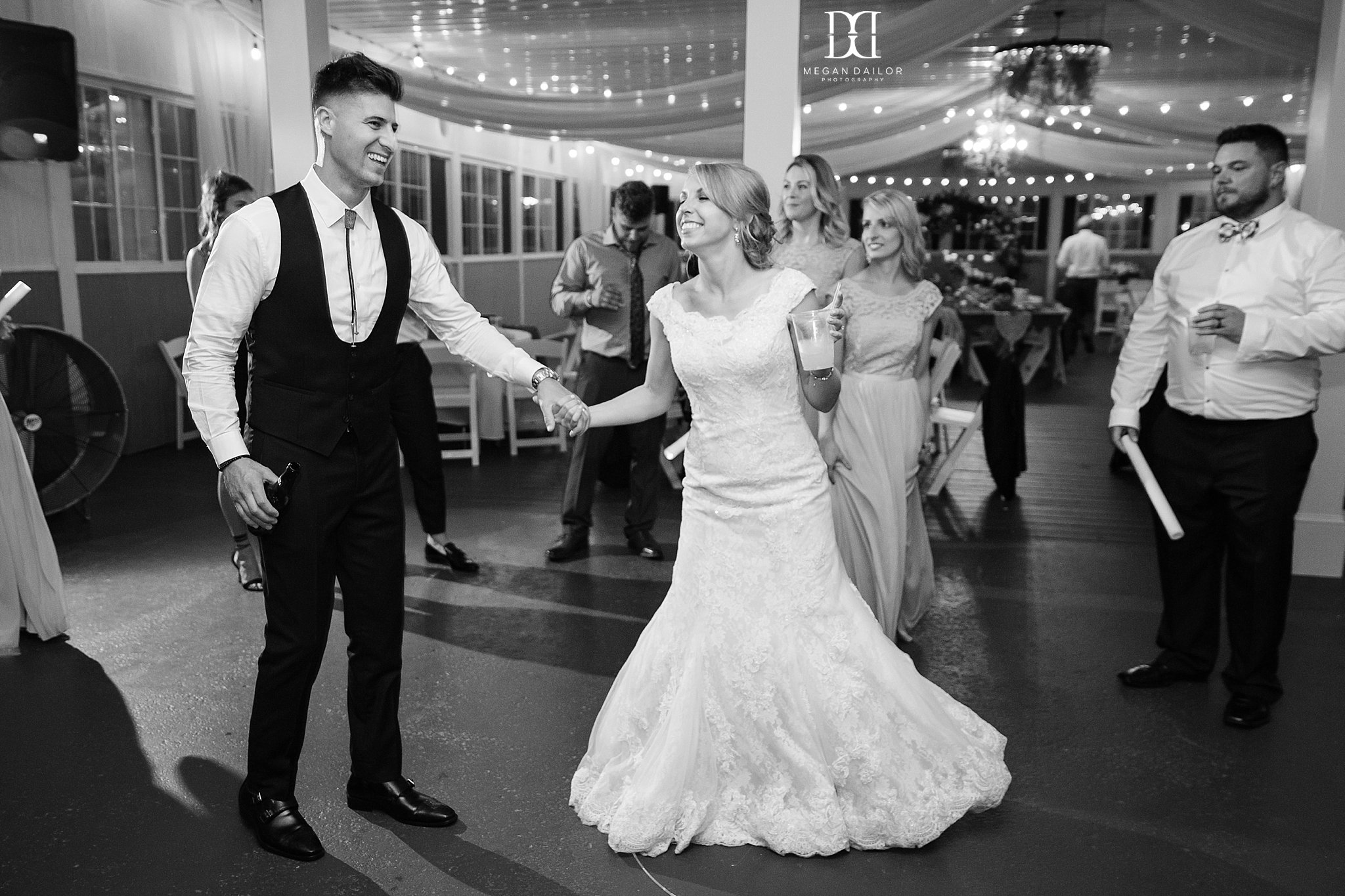 And a sparkler exit to seal the deal... congratulations, Lisa and Andrew! I am so honored to have been part of your day!!