I've been so lucky this season to have such relaxed, fun brides! This weekend was no different, as the lovely Kate agreed to climb down a steep iron staircase and make her way through the moss-covered "Fat Man's Squeeze" at Rock City Park for some pictures. I think Ryan was more worried about the potential for messing up the dress than she was!
Here are a few shots from the park: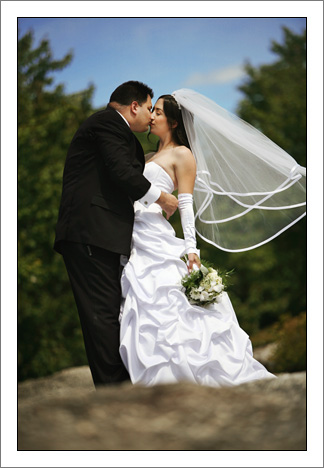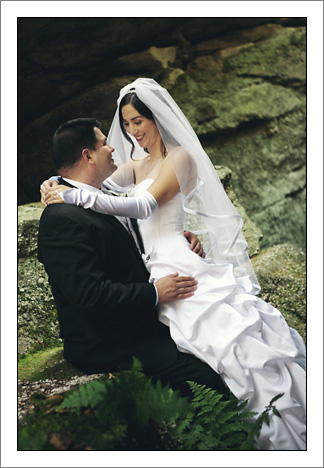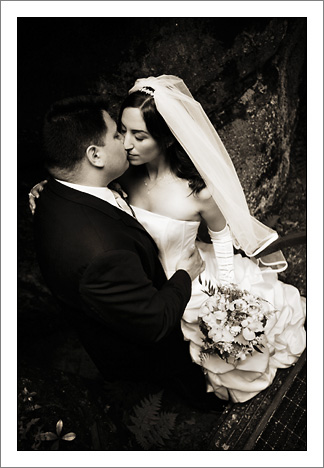 And the rest of the day: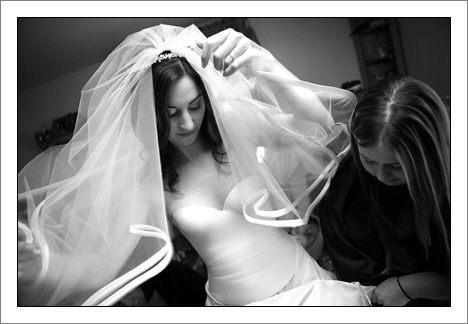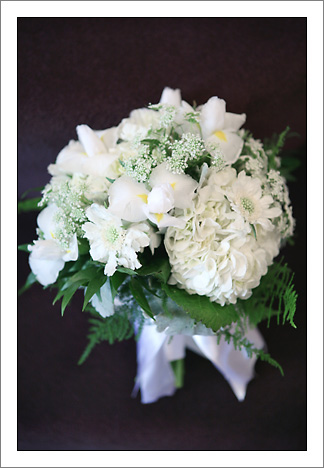 Kate was walked down the aisle by her brothers. Her father, Ron Thomas, passed away in April. Ron was a firefighter, and lost his life while rescuing a young man who'd been swept into a river while he was fishing. In a moving tribute, a sunflower was placed on the altar to symbolize Ron's presence at the wedding... how beautiful!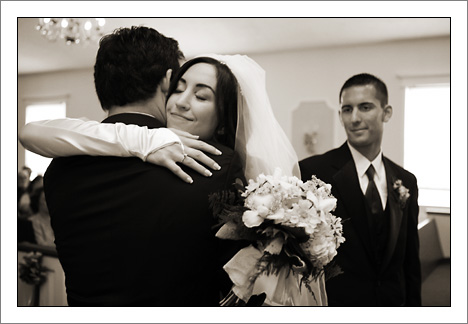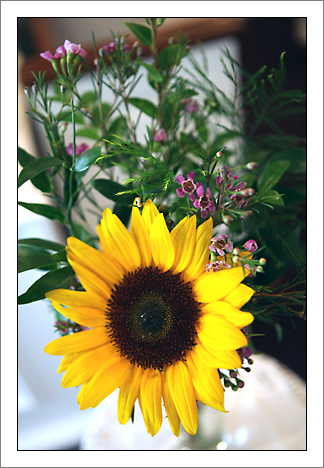 After the ceremony, the guests released Monarch Butterflies, and a few stuck around to check out the flowers.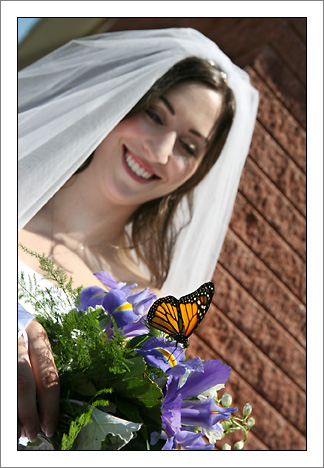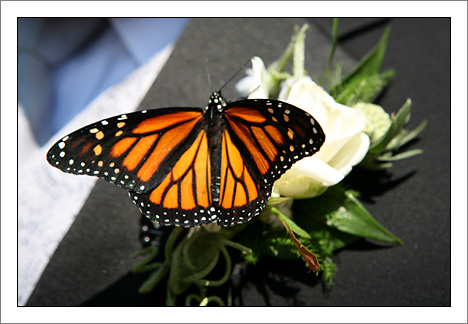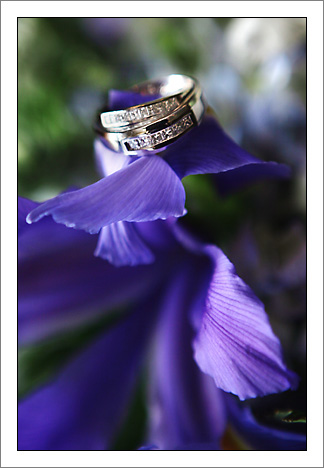 And one of my favorites... Ryan and Kate during their first dance. So cute!