Since it's been about 10 degrees for the last couple weeks, I think a shoot from summertime is in order! I met with Katie and Sean in spring about their wedding next year, and we set up an engagement session for the end of August. Unfortunately, I came down with an awful, sudafed-resistant cold during my trip to Brooklyn (for the best party of all time) the day before, so we postponed, but it worked out well because it wasn't the best weather... and the day we did get was fantastic! Warm and sunny and just right!
Now, my undying love for Buicks is fairly well known... so I knew it was going to be a good day when we were making the plans for where to meet up and I told Katie to look for me in a white Buick, and she exclaimed "I drive a white Buick too!" Sweet! We met up at St. John Fisher, where they went to school and had a great time wandering around shooting... they were so natural infront of the camera, just laughing and having fun like they do that every day. Win!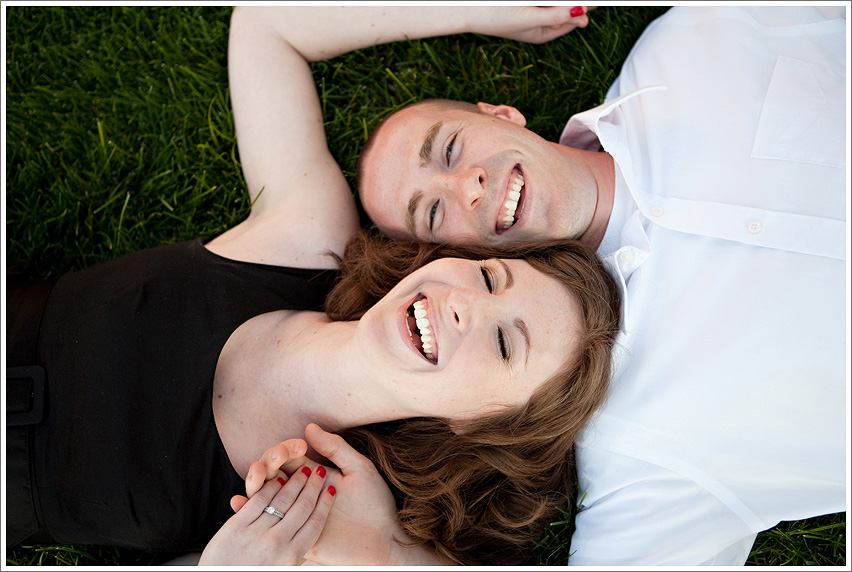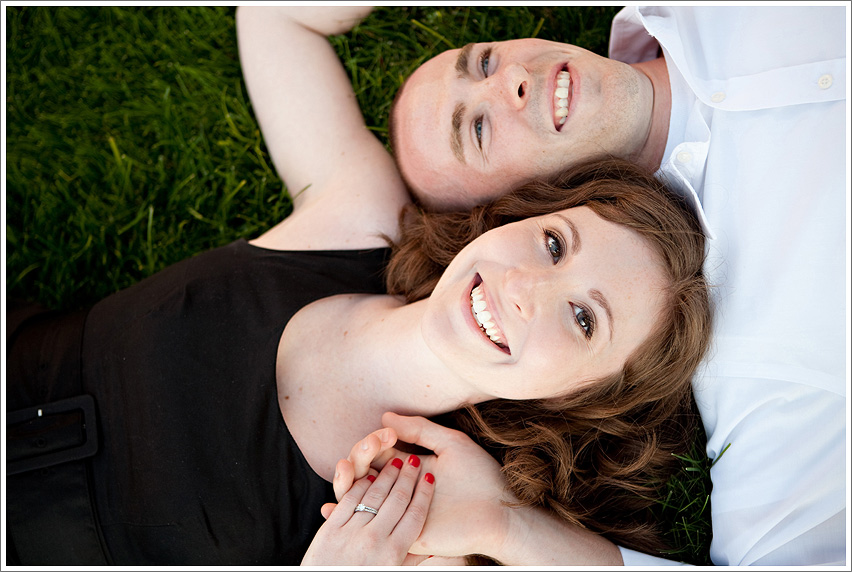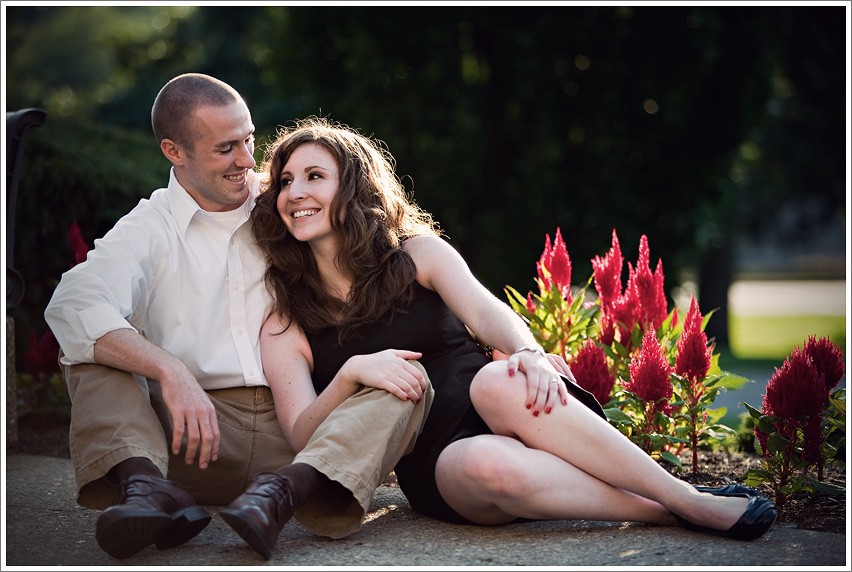 Right around this area was where I had what I would classify as my dorkiest photographer moment (and there have been many)... I was walking backwards while shooting, and totally forgot there was a giant step behind me, and I just backed right into it and completely bit it. Not cool, ever. Fortunately, it was a step UP (down would've involved lots of tumbling and breakage of gear and bones) and extra fortunately, Katie and Sean were quick to offer up their own stories of falling over to make me feel like less of a hoser. Love you guys!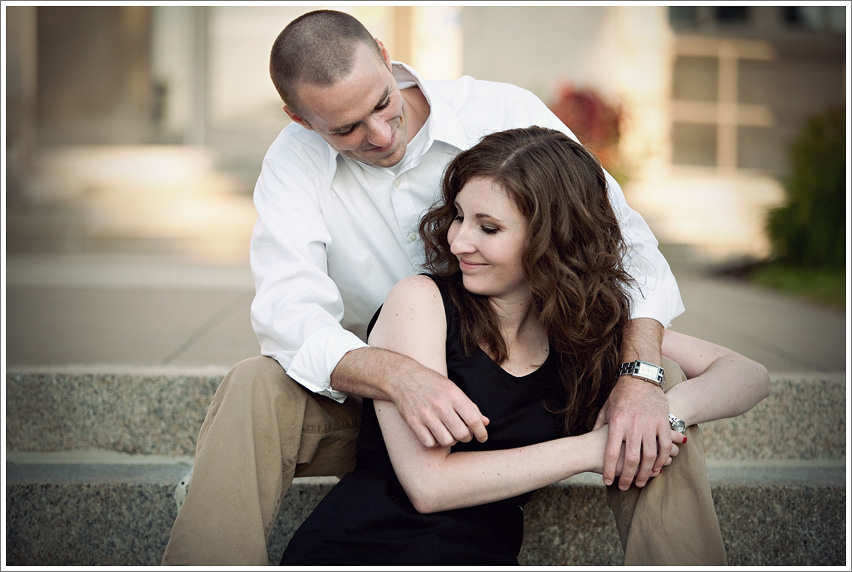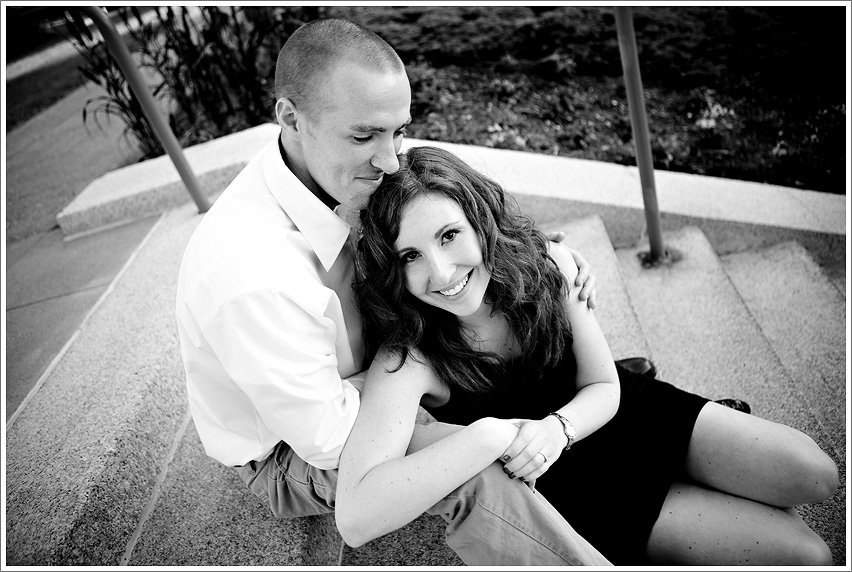 Love that dress on her, Katie's got some Hepburn style.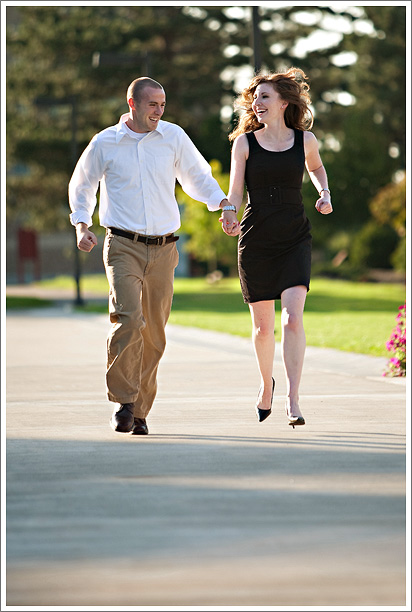 Hey, remember what flowers look like? I don't. *shiver shiver*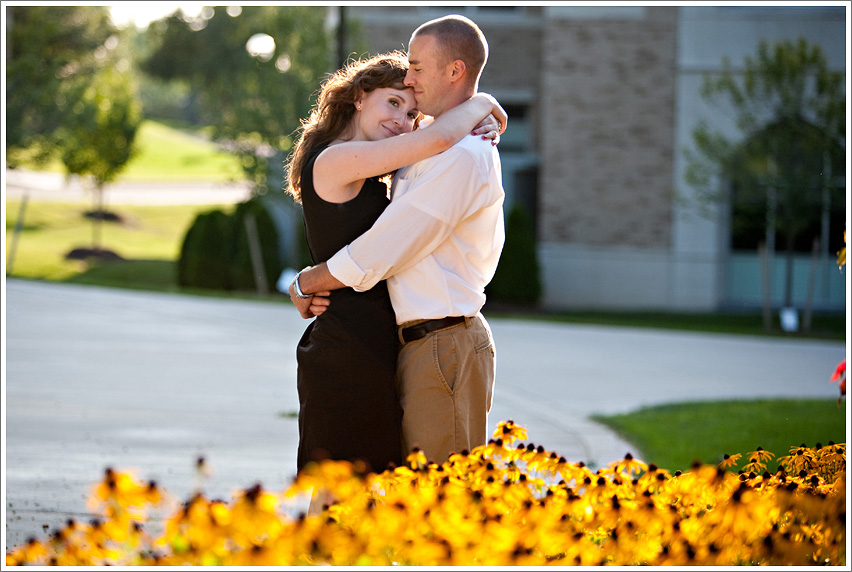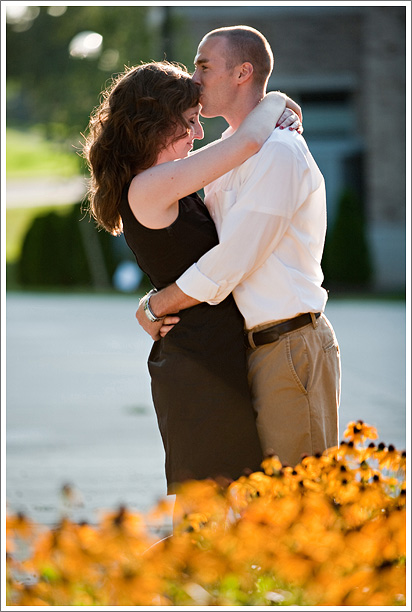 After finishing up at Fisher, we headed to this overgrown field I'd spotted a week before, which was looking pretty awesome around sunset!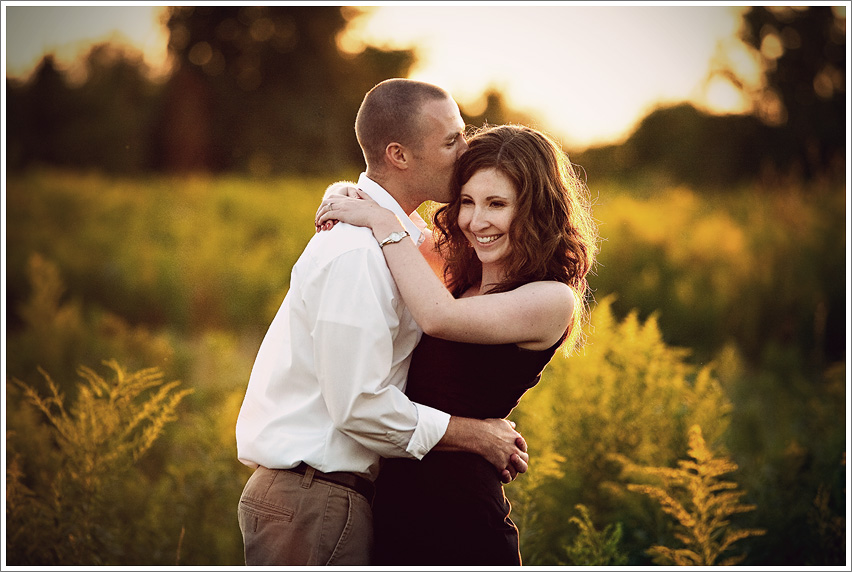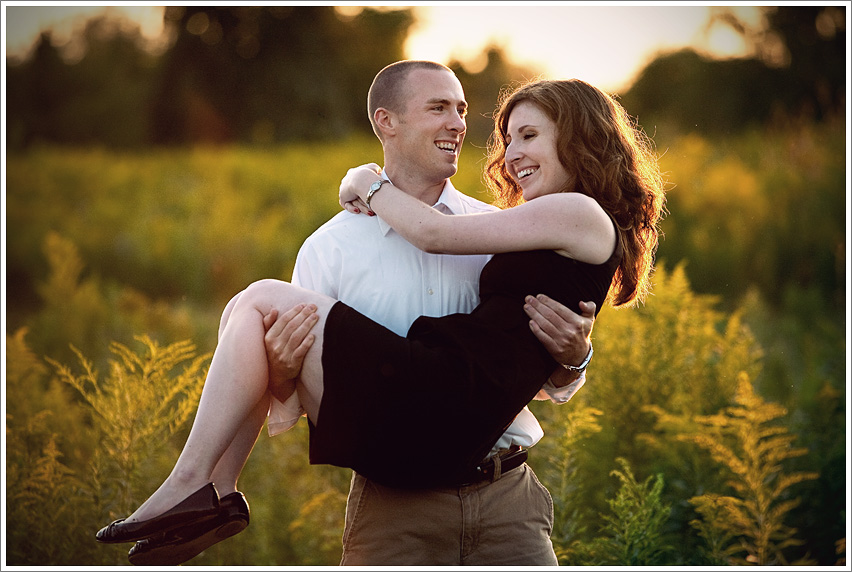 Totally feeling the warmed up black and white for these.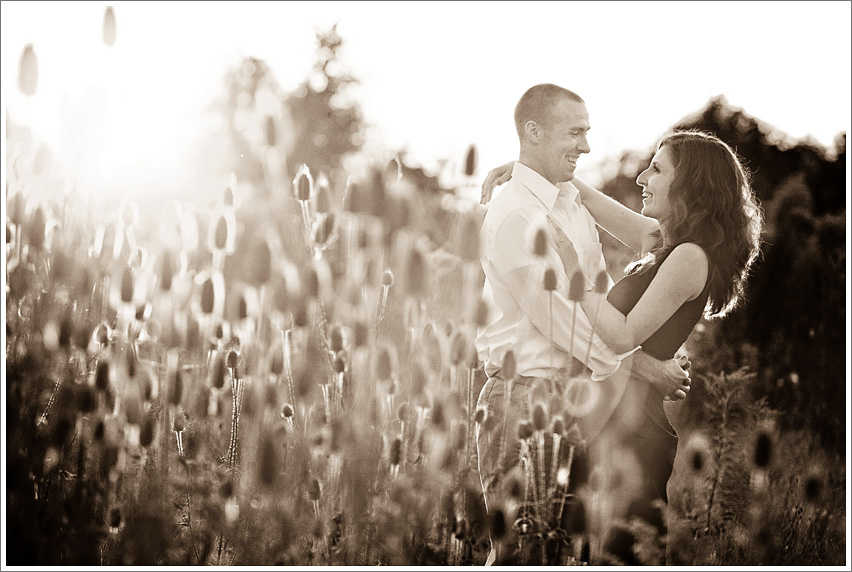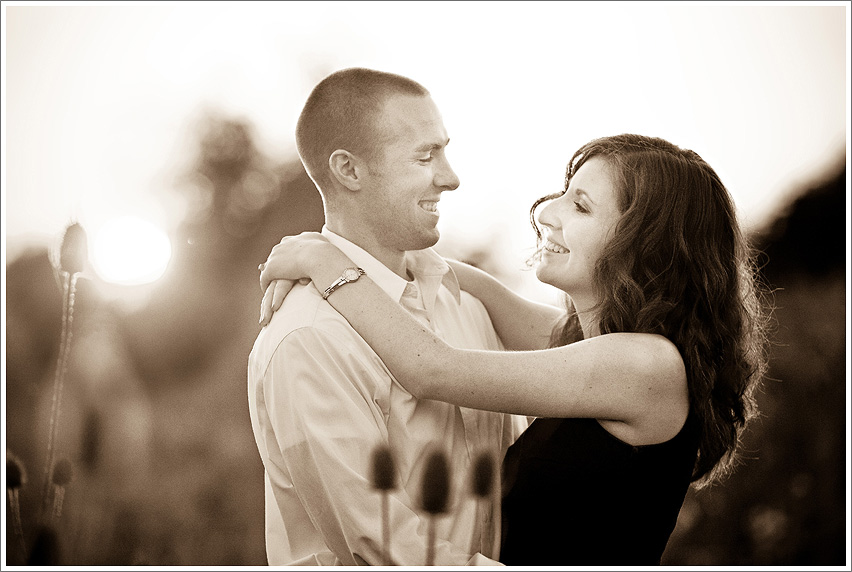 Looooove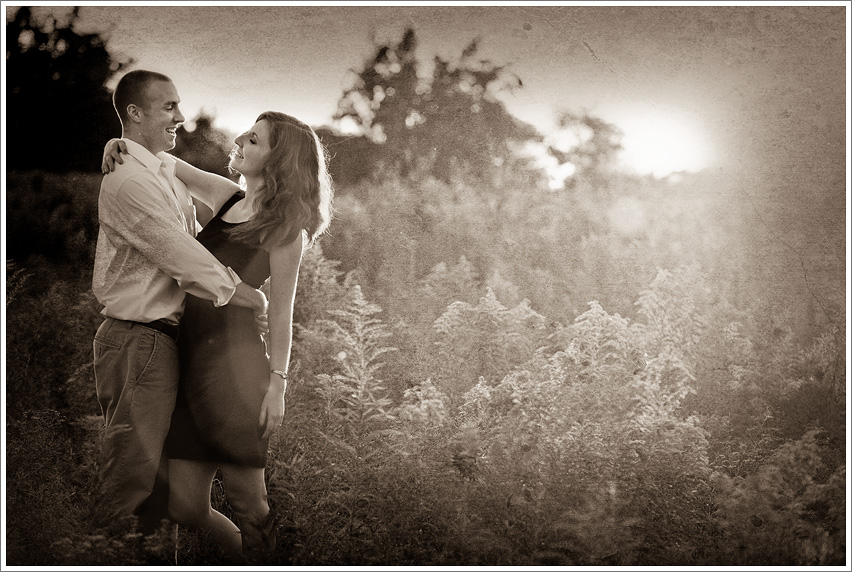 I'm looking forward to May you two, can't wait to see all the details and of course the dress!
Merry Christmas and happy holidays to everyone, I'll be back with some babies soon, and weddings start back up on the second so lots to blog!