Kin Event Space Weddings
Ali and Kevin were officially married last year and had a sweet celebration to commemorate it last weekend. It was a day that shone with their love and care for each other, their joyful families and stylish touches. Their beautiful, springy, vintage garden style was a perfect fit for Kin Event Space Weddings.
We started at my studio so their pup Oscar could be part of the photos (heck yes) and he is such a cute nugget!
Look at that over the shoulder supermodel moment with his little wreath <3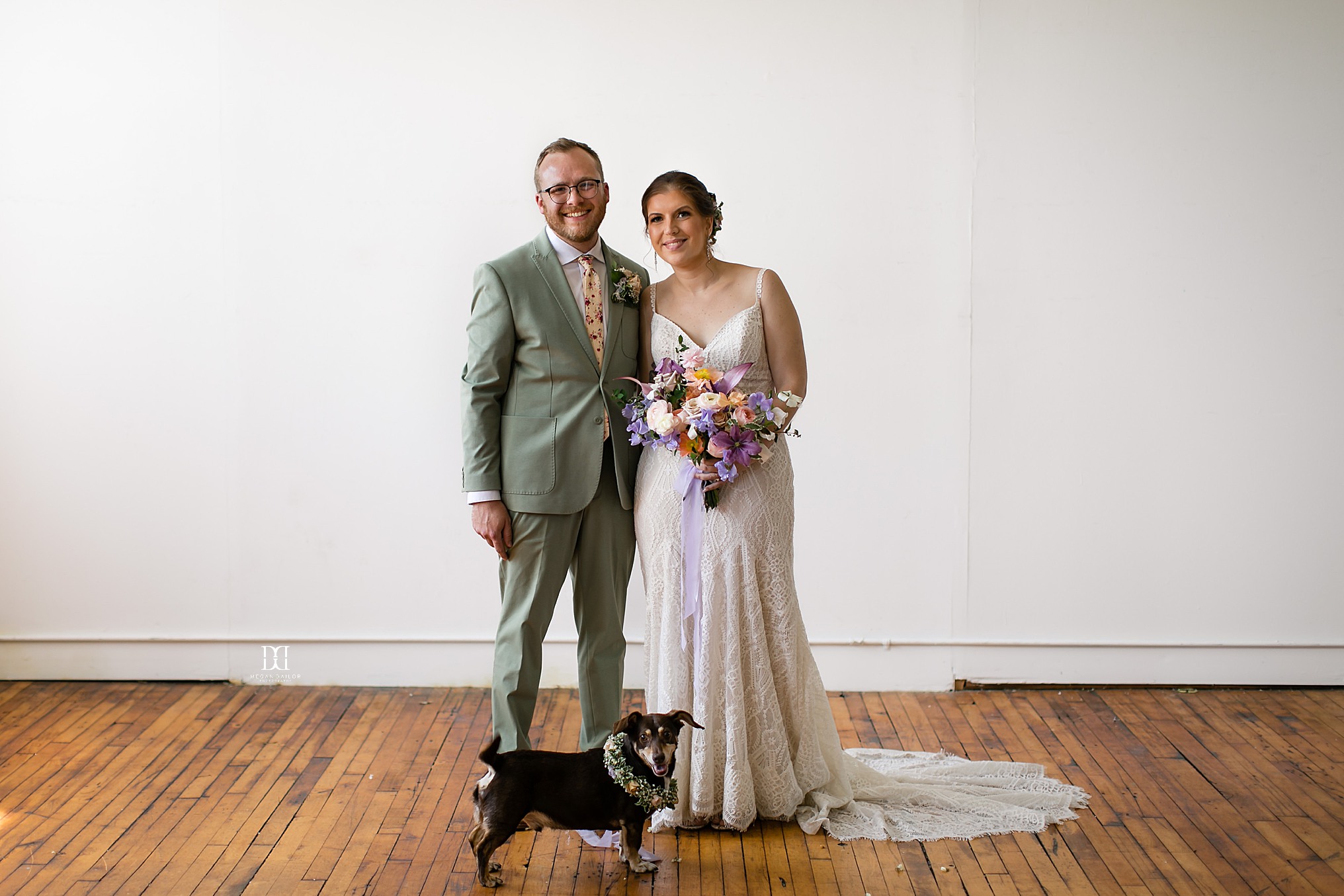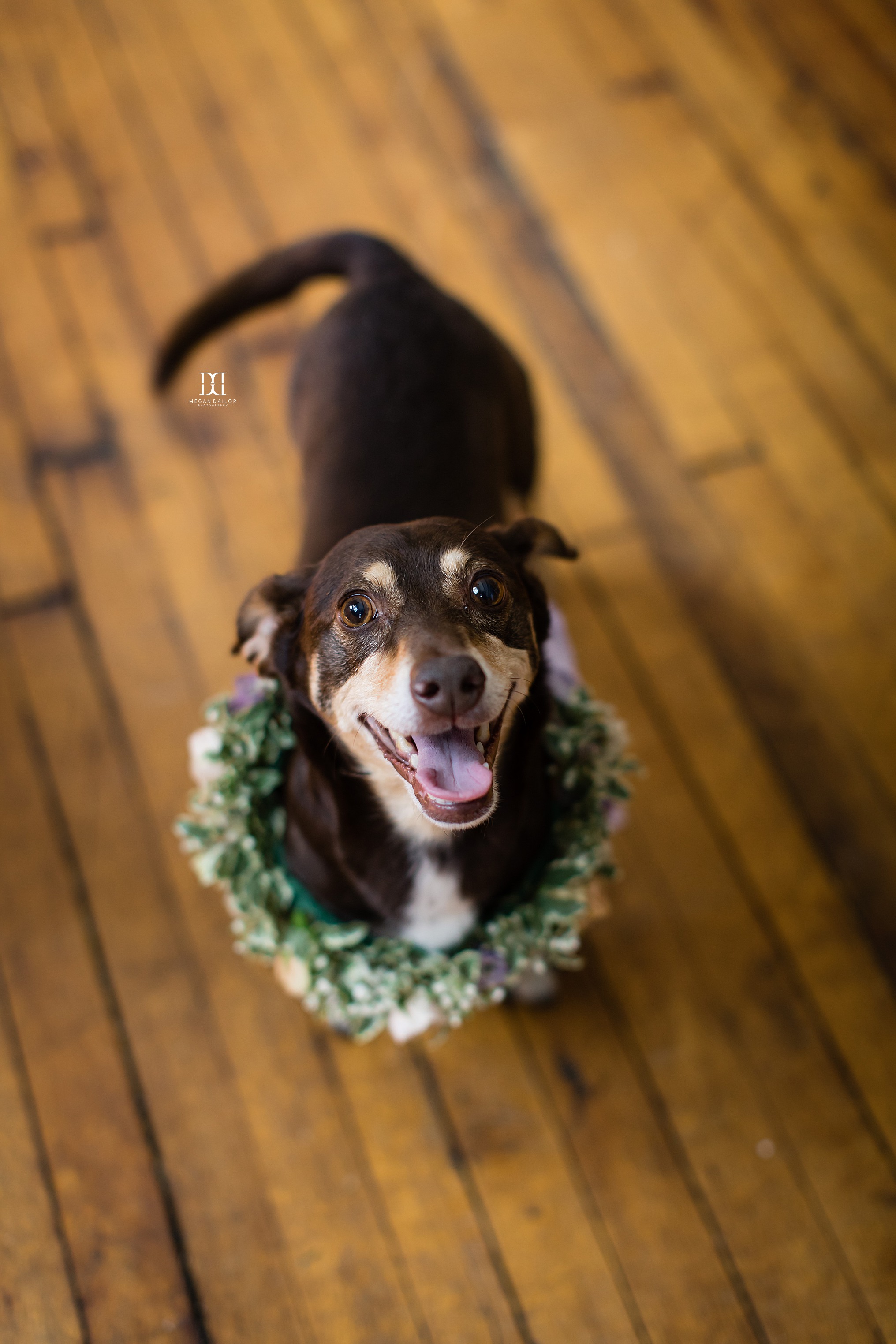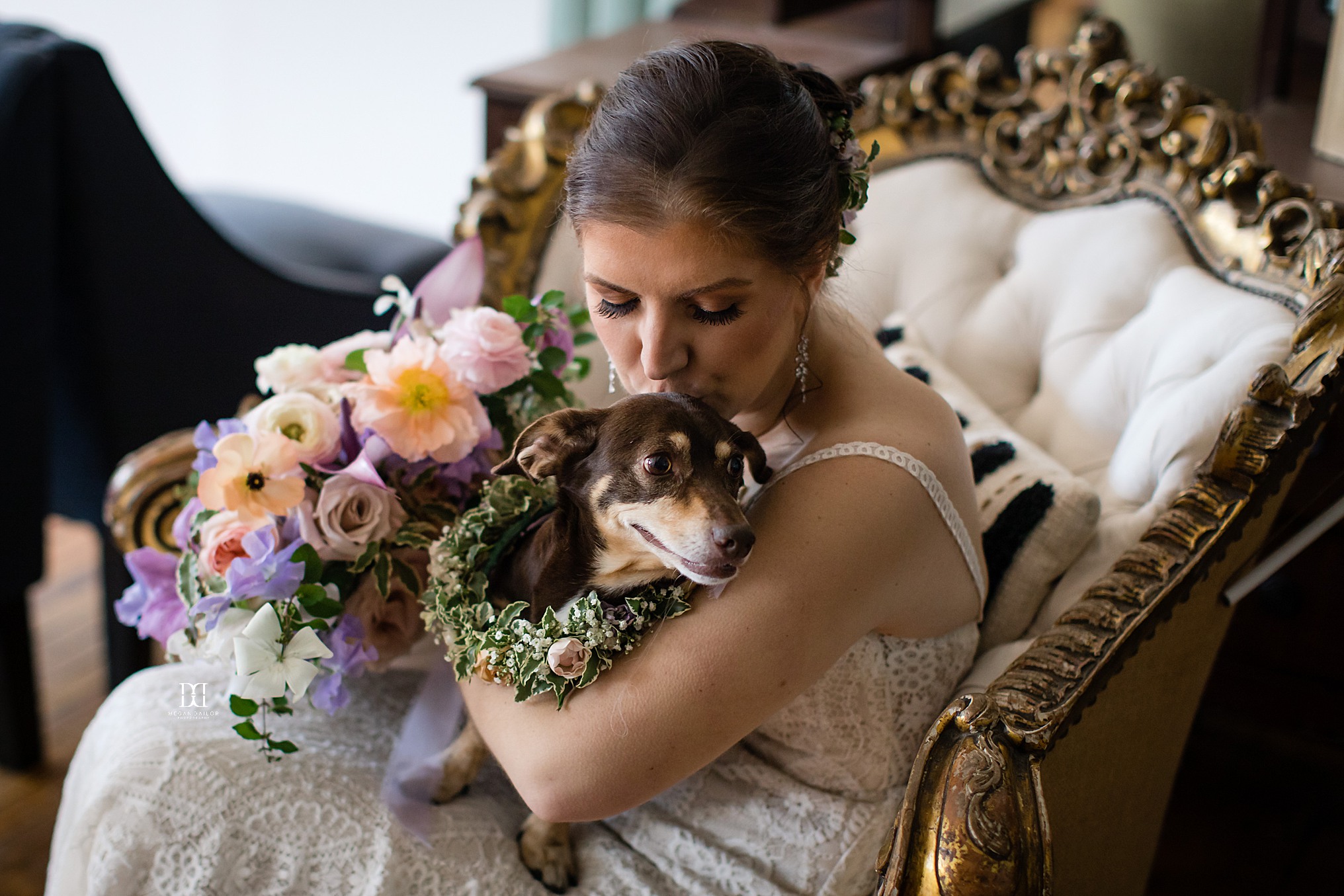 The flowers were just breathtaking... Pistil and Pollen did an incredible job.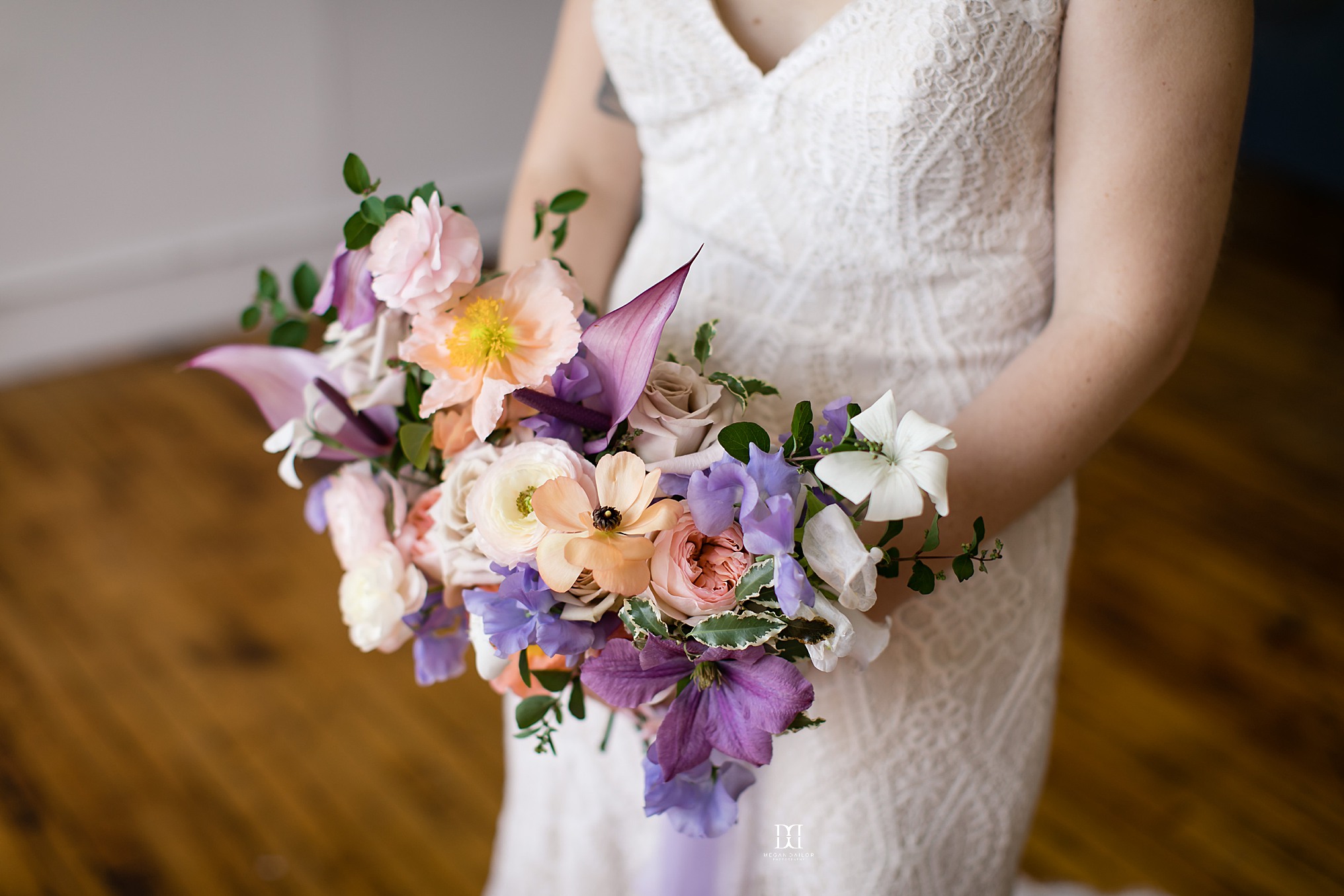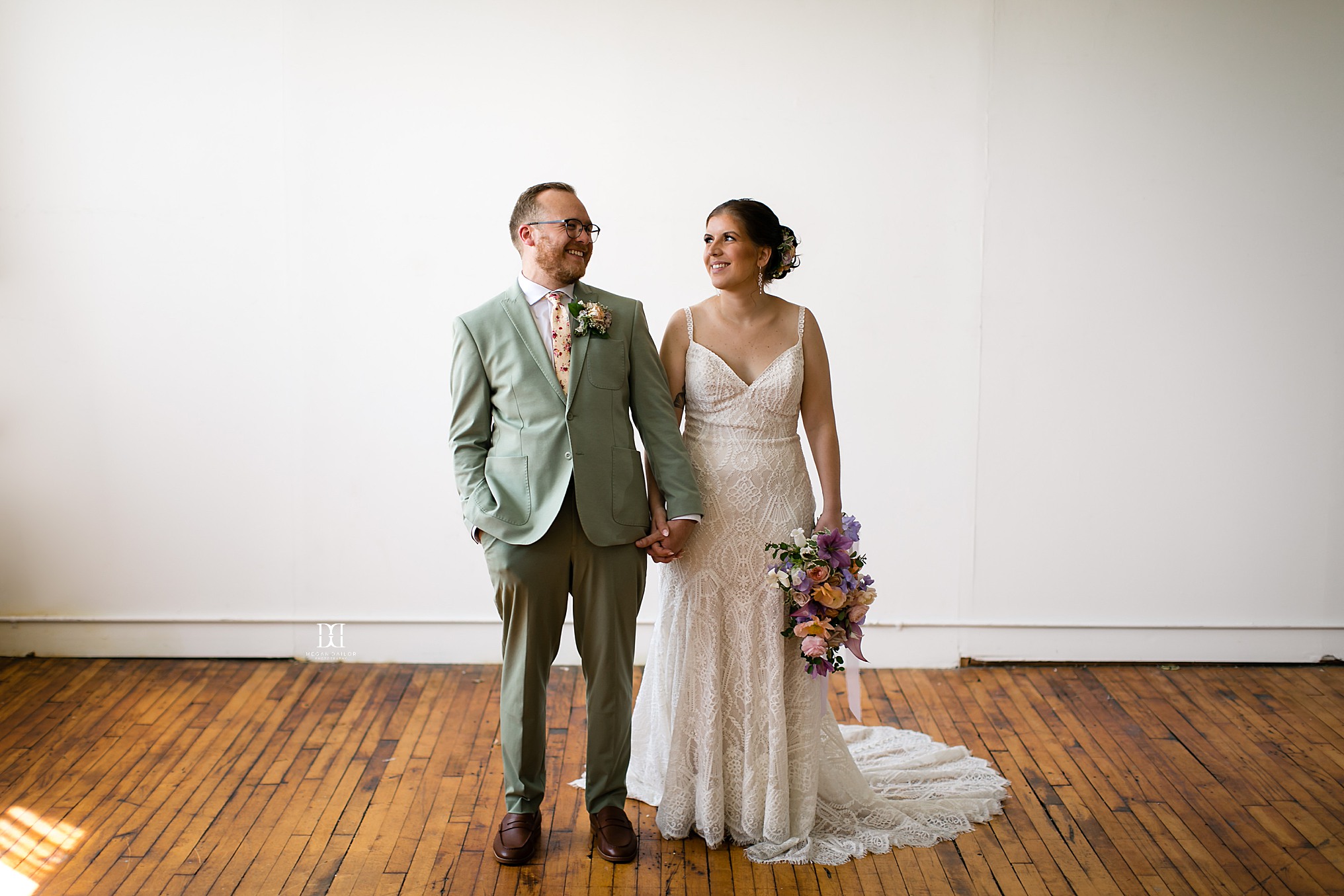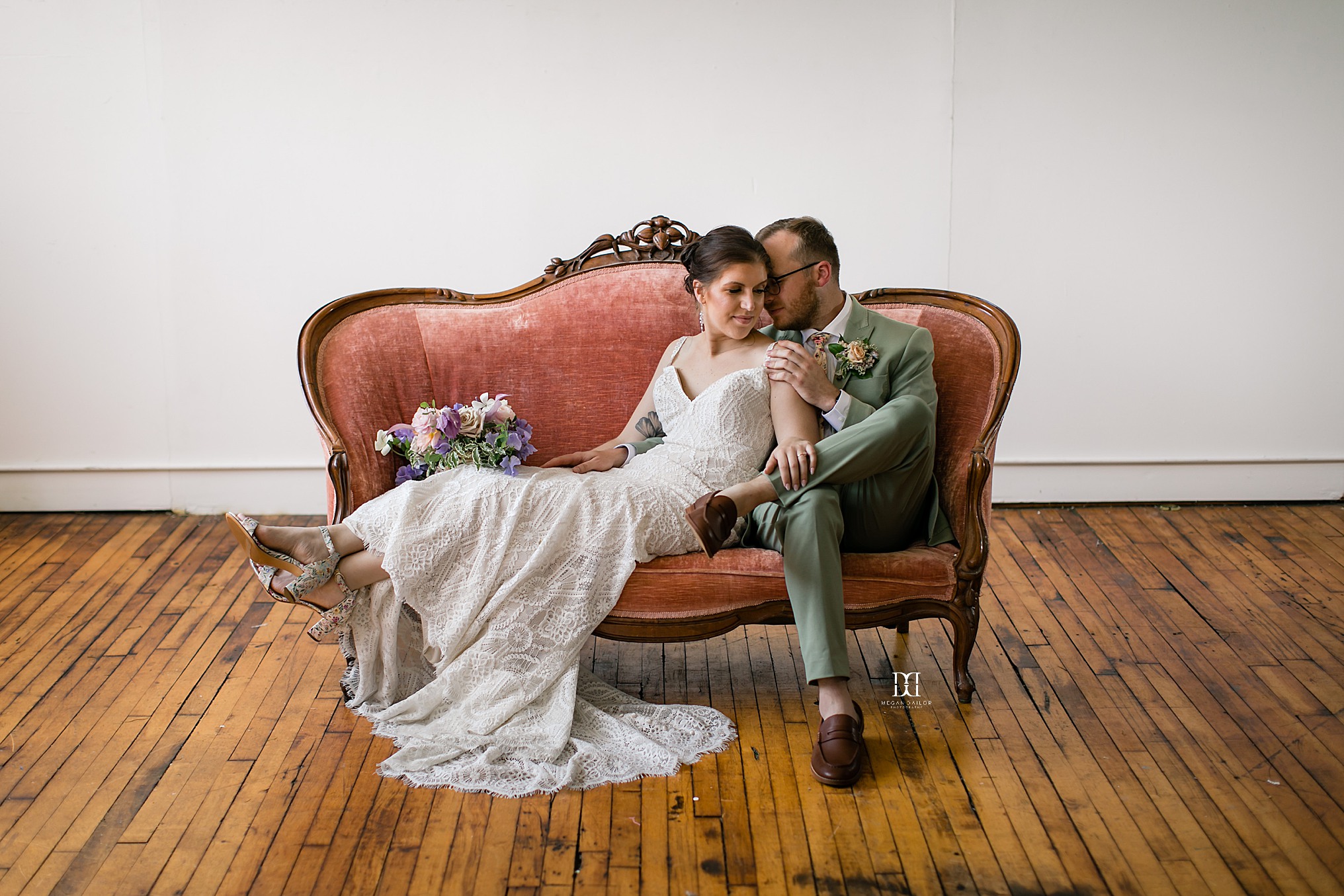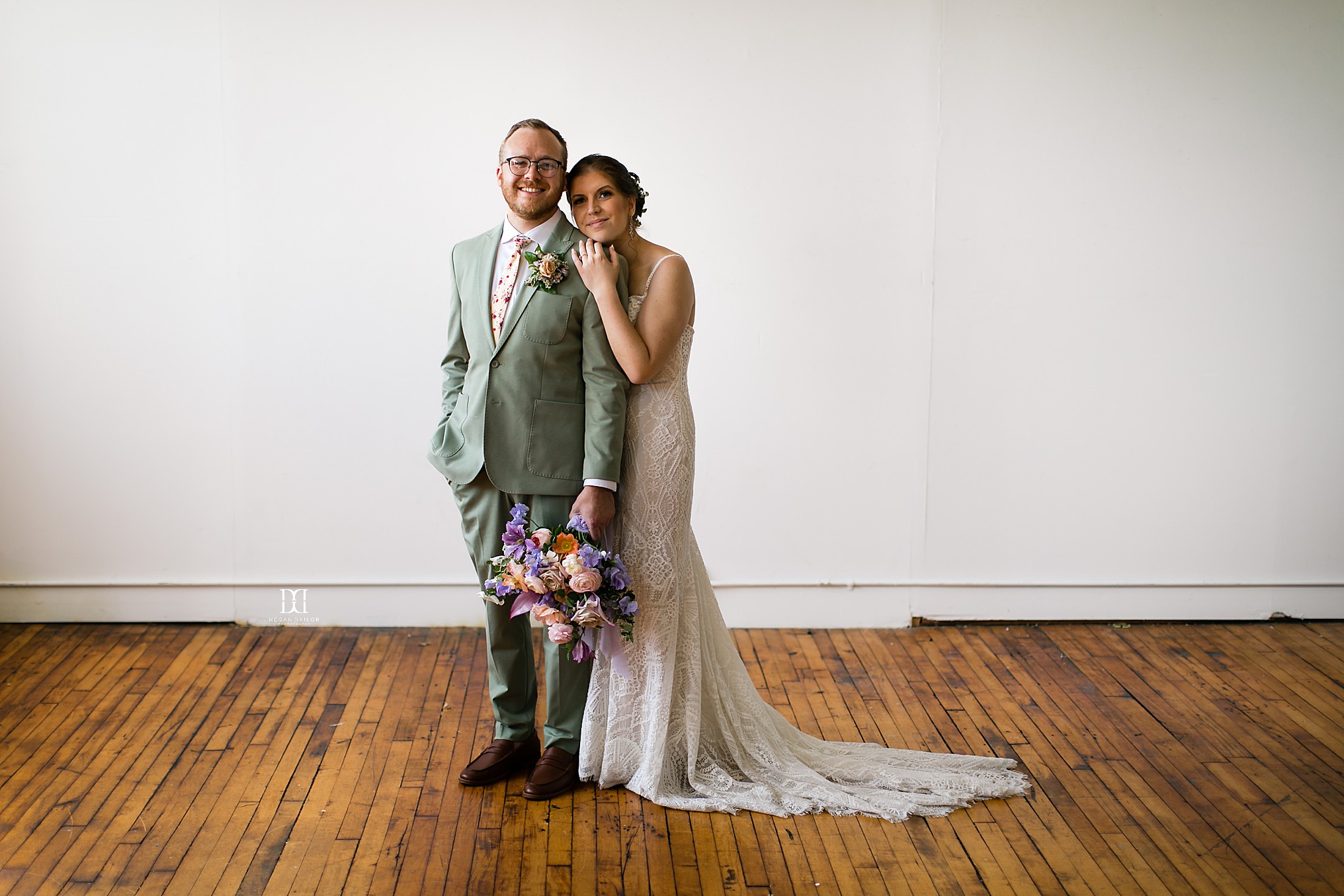 Kin Event Space weddings are lovely. The combination of the industrial vibes with the luscious florals was so perfect.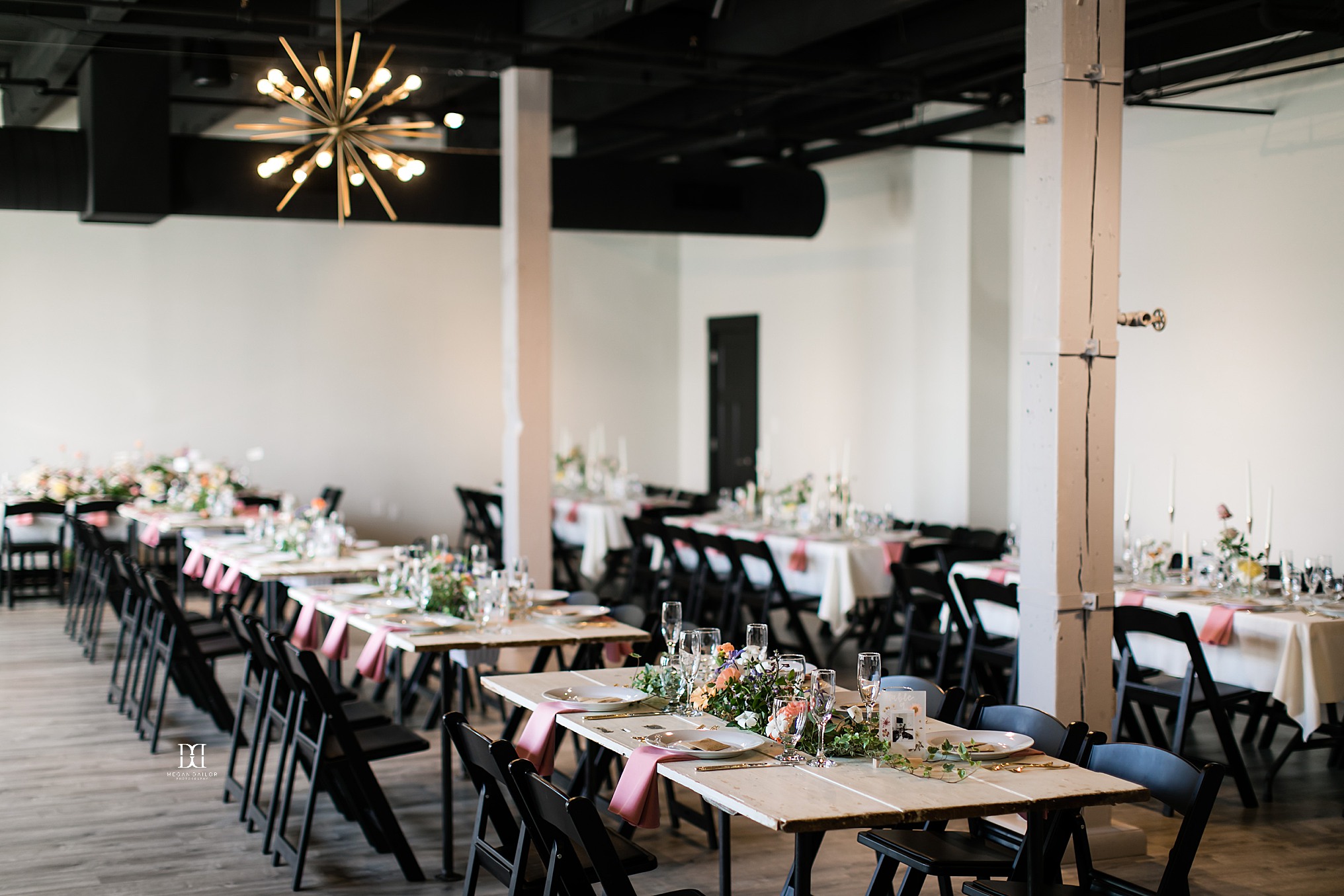 Head table to die for. Abundance of beauty.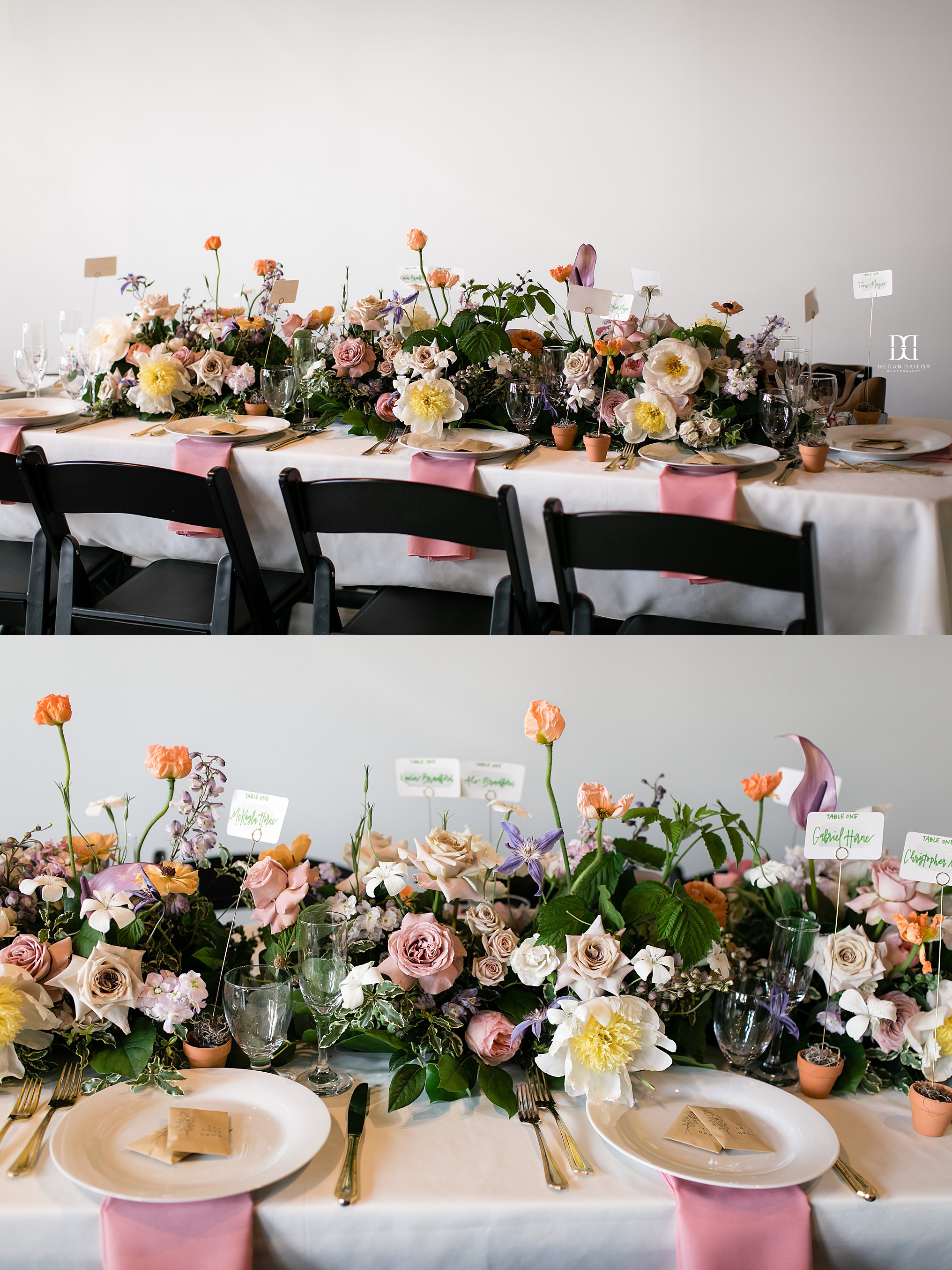 Ali works at Cheesy Eddie's so obviously the dessert table was glorious. We all know those lil cookies in the lower right, a Cheesy Eddie's specialty that is pretty much famous at this point.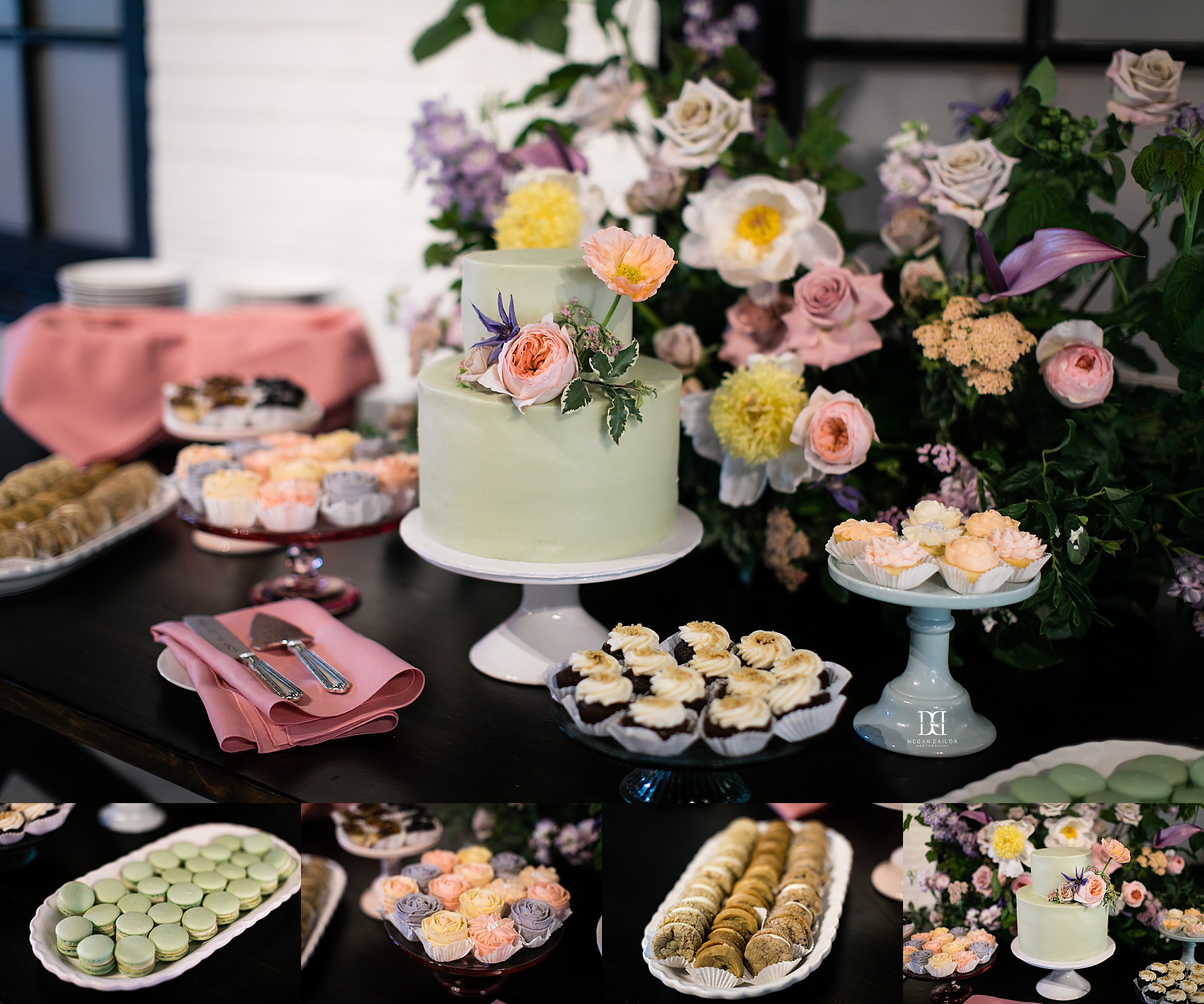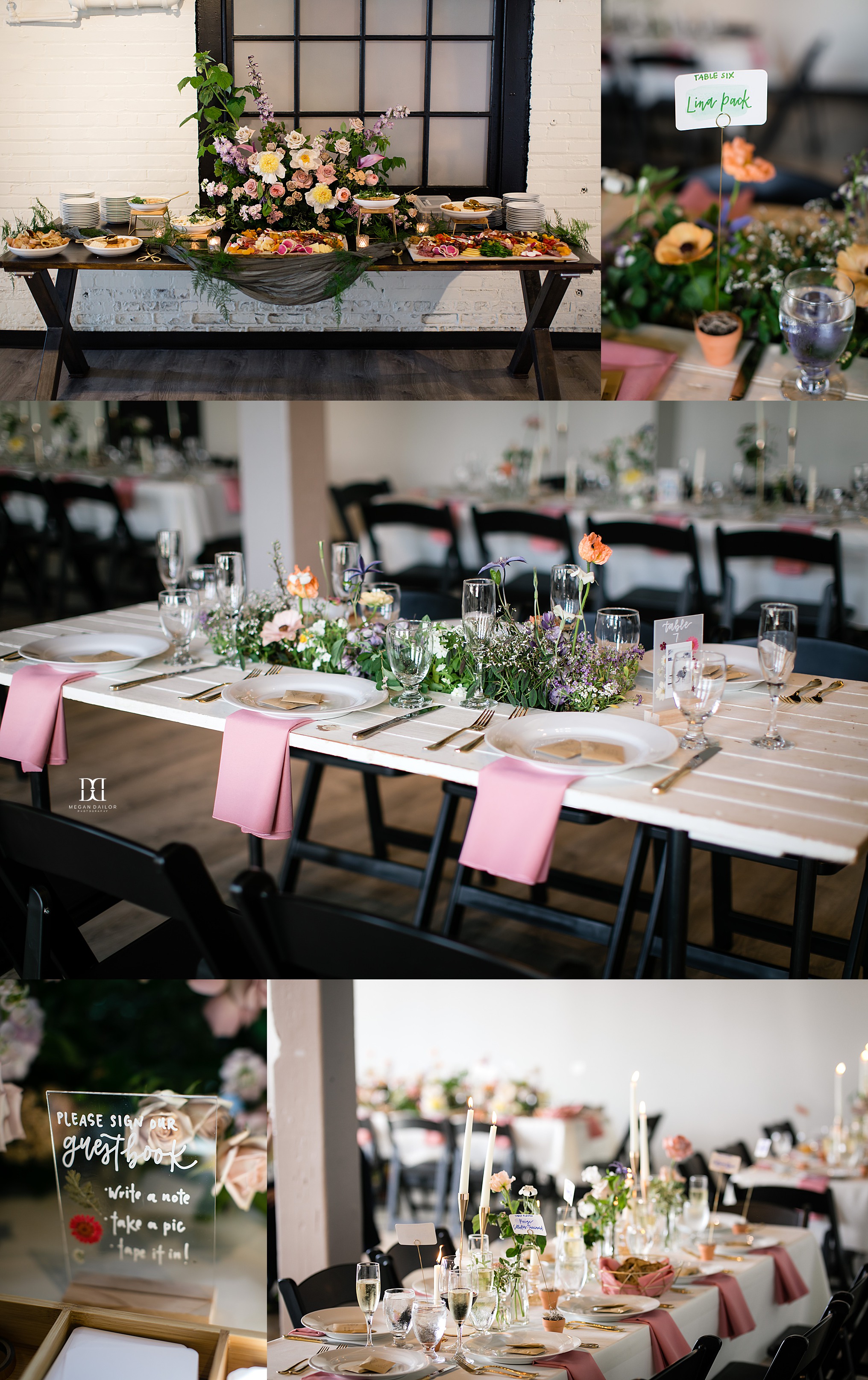 We didn't have a lot of events scheduled, but it was still such a joyful celebration... this first dance was so cute.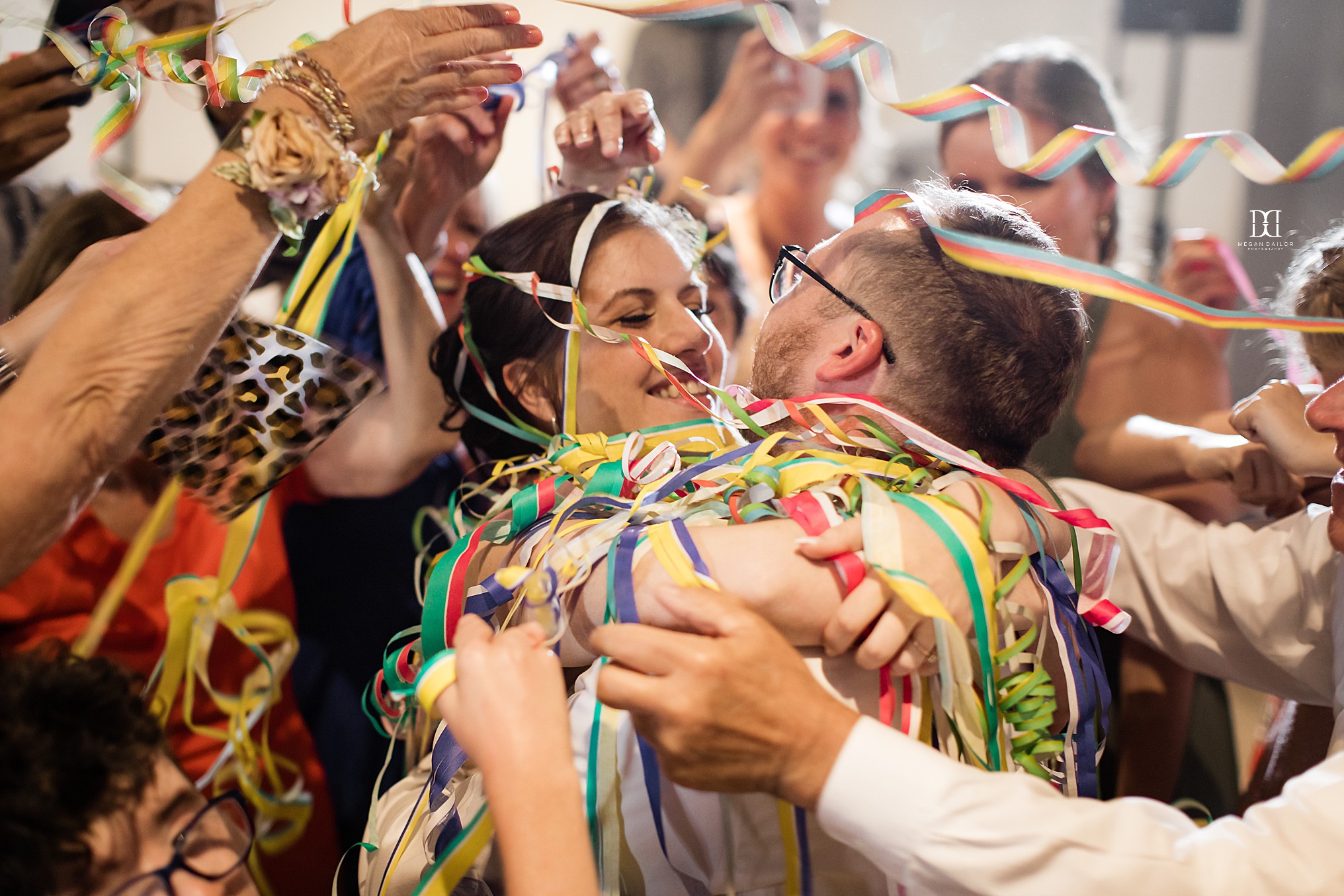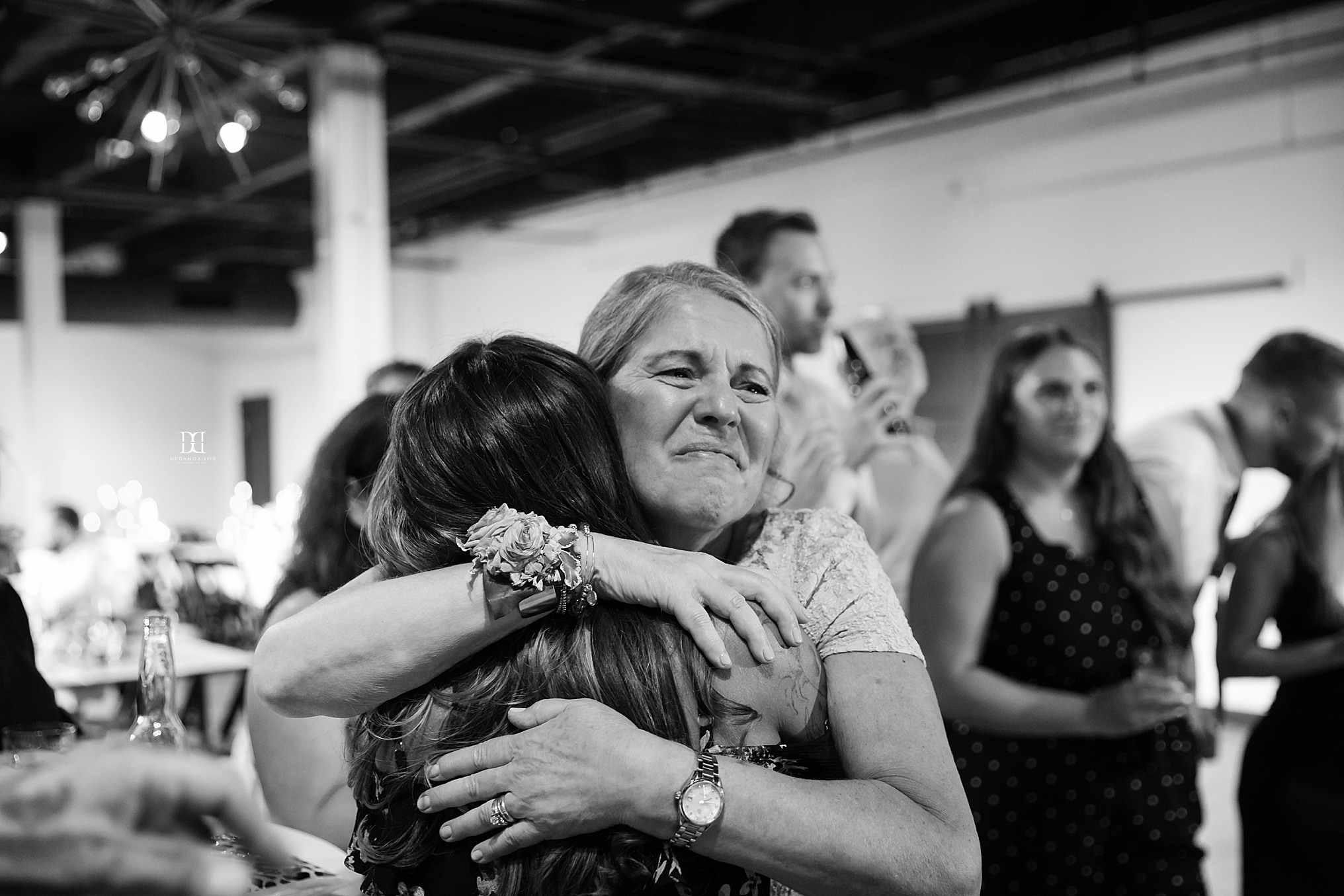 Ali found me through past brides, Erinne and Megan  - Erinne and Ali are The Deco Girls!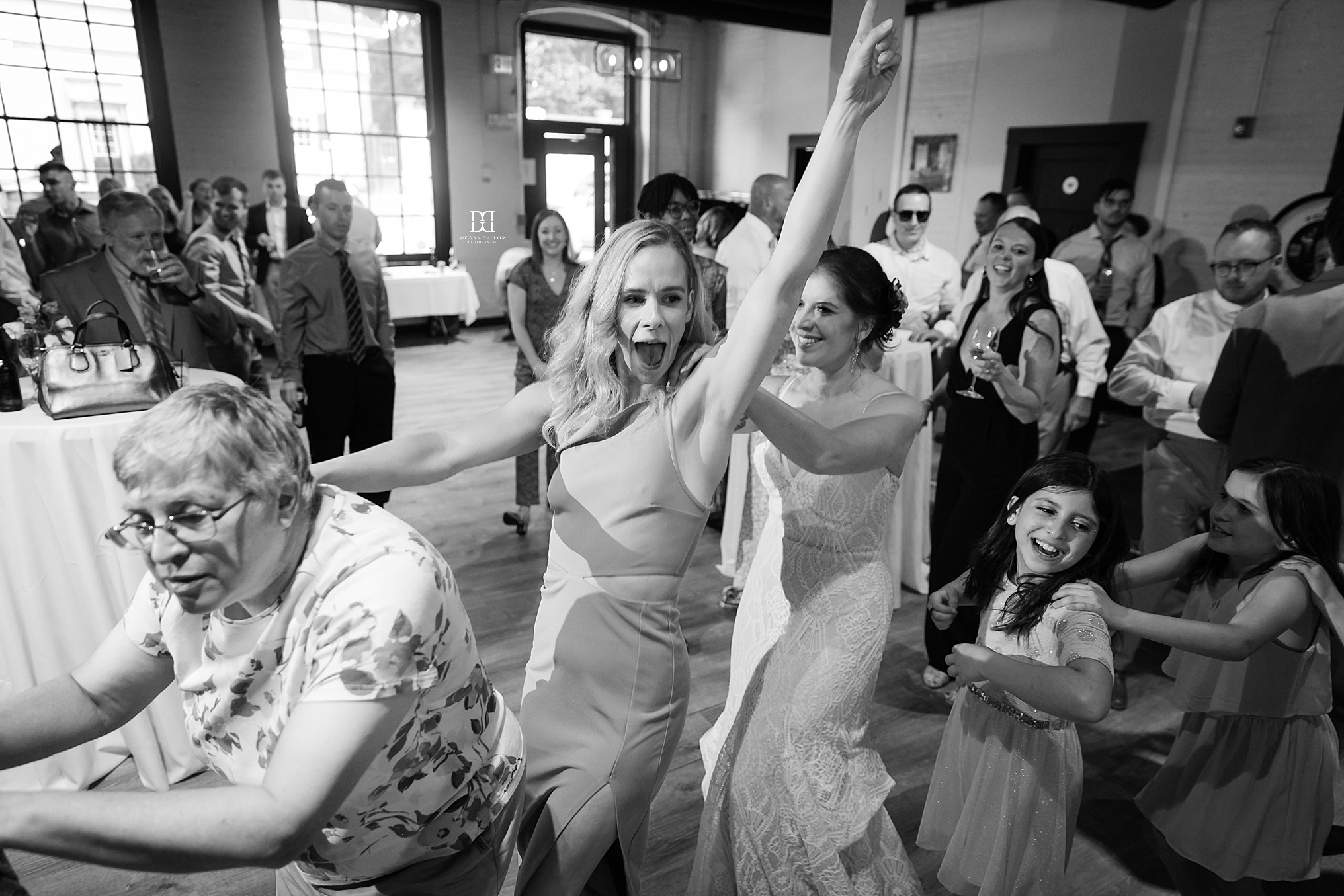 It's pretty much a given that any wedding Erinne is at, she will be the MVP... total dance floor queen.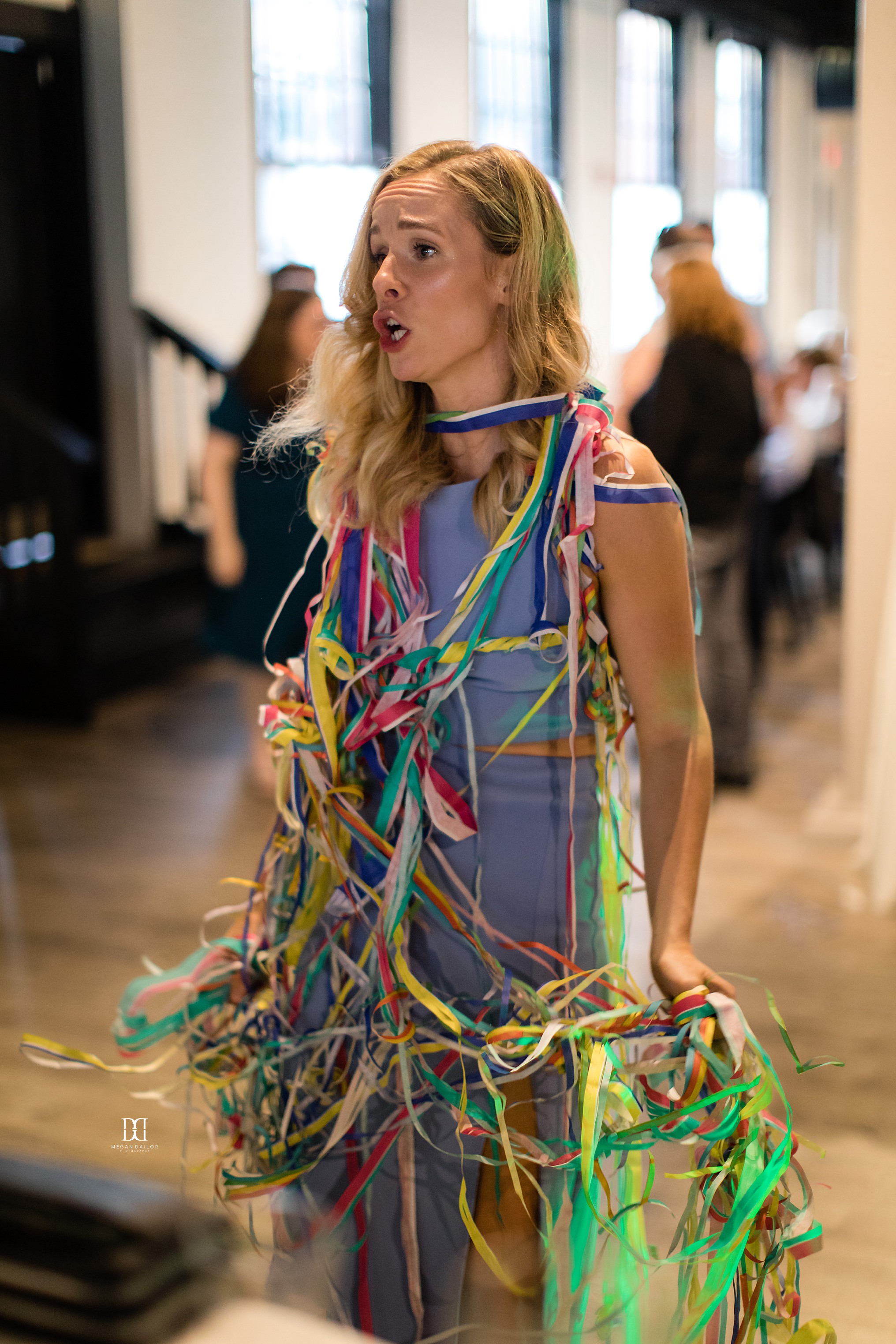 Party!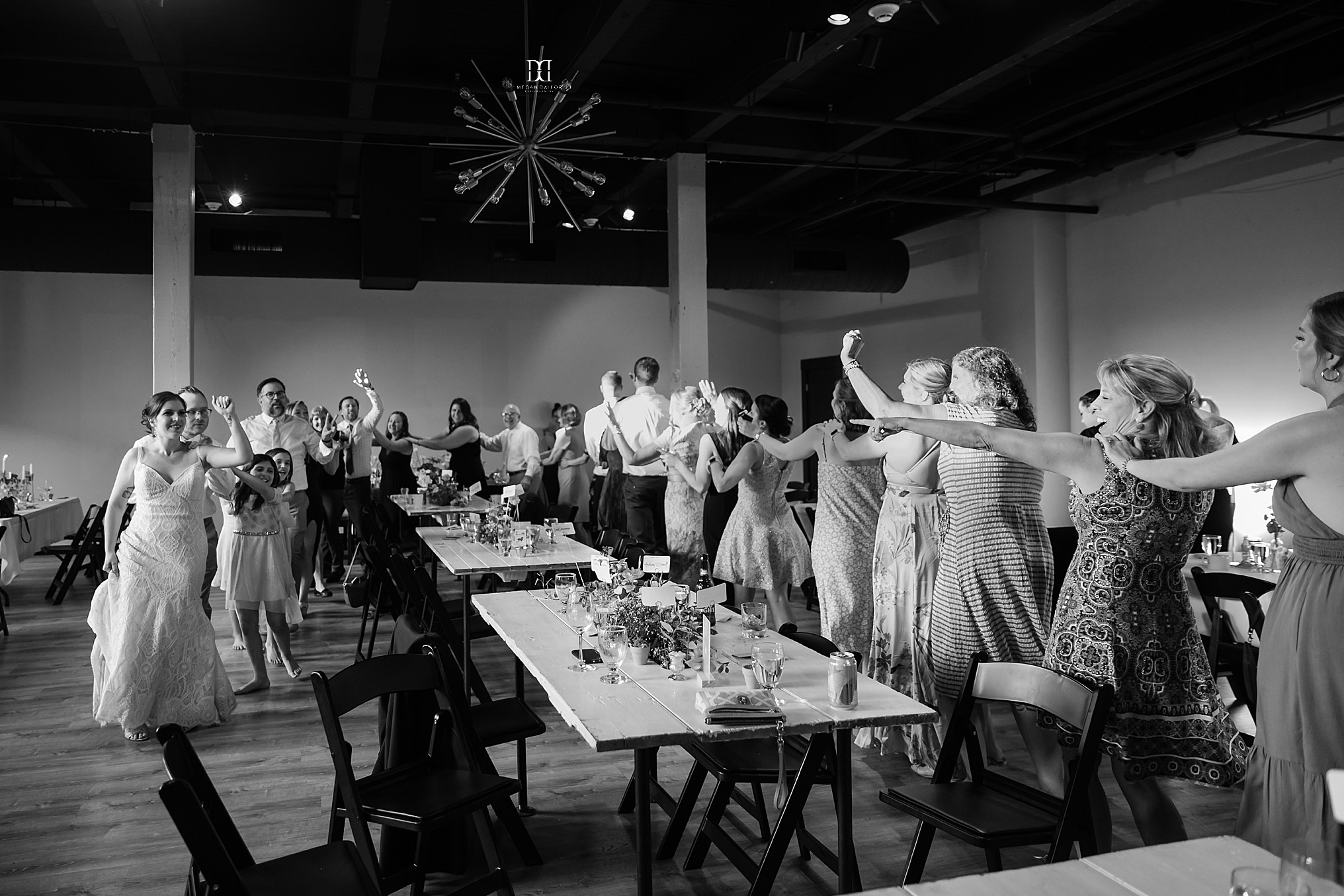 DJ Hogan from Breakthrough kept the energy high!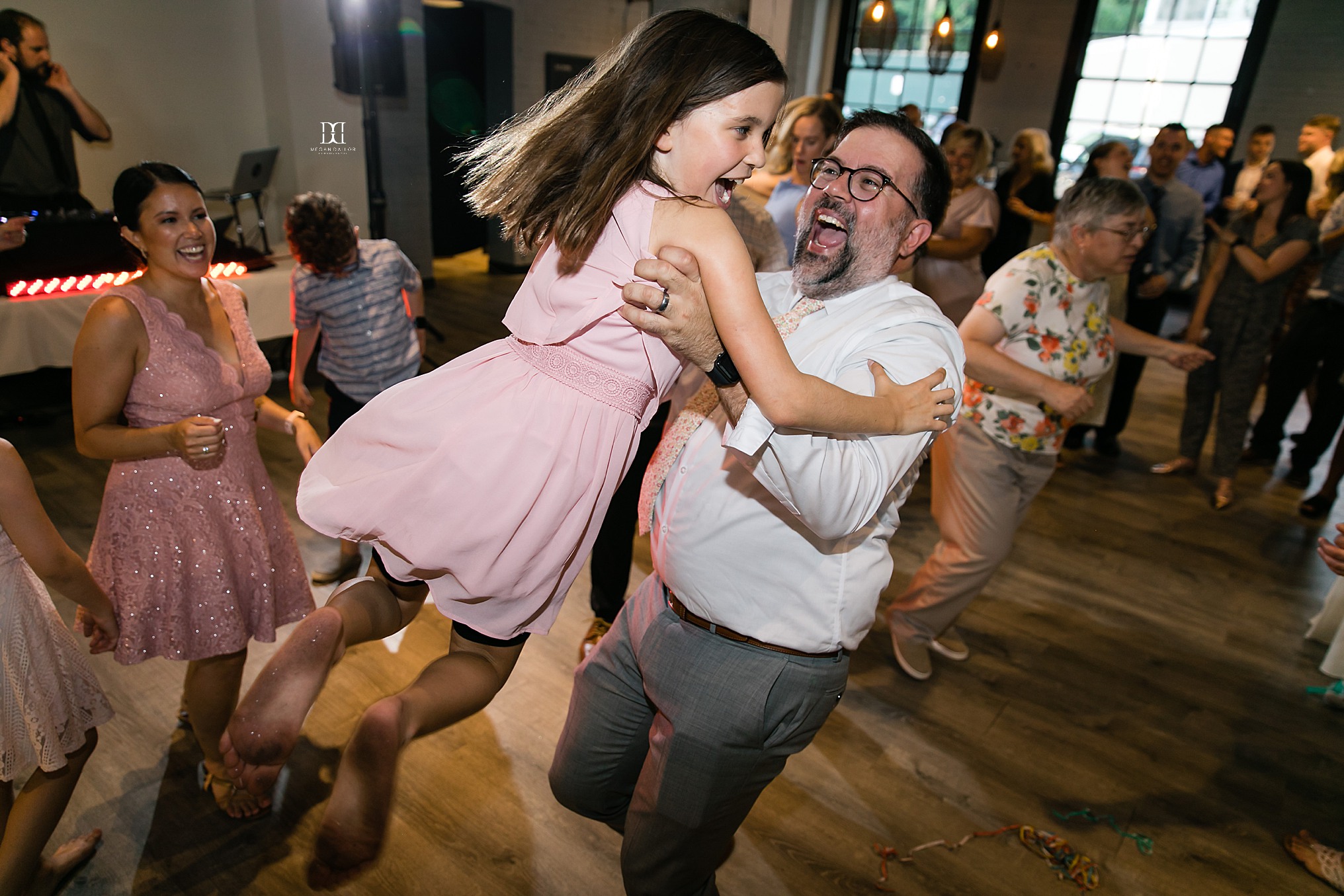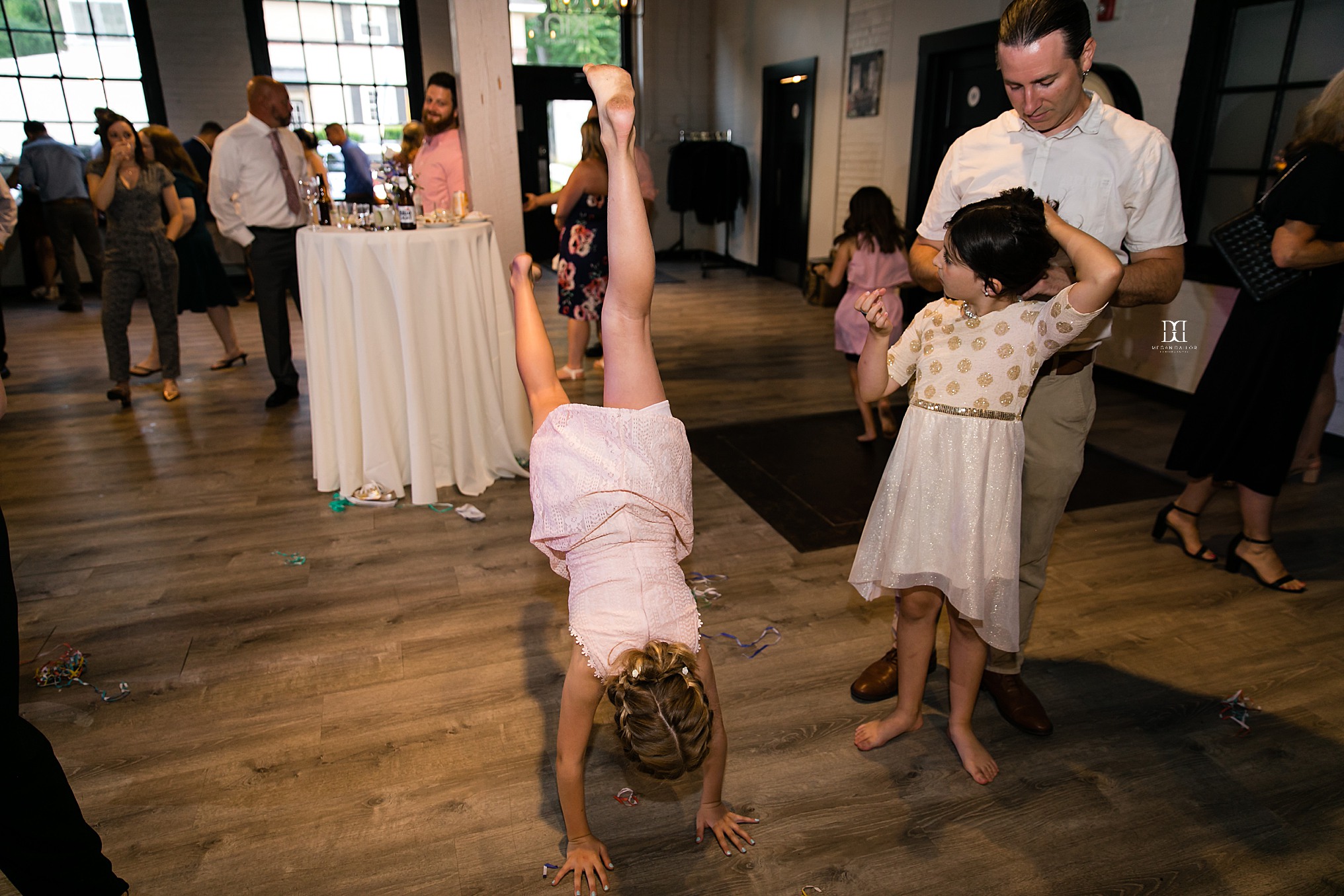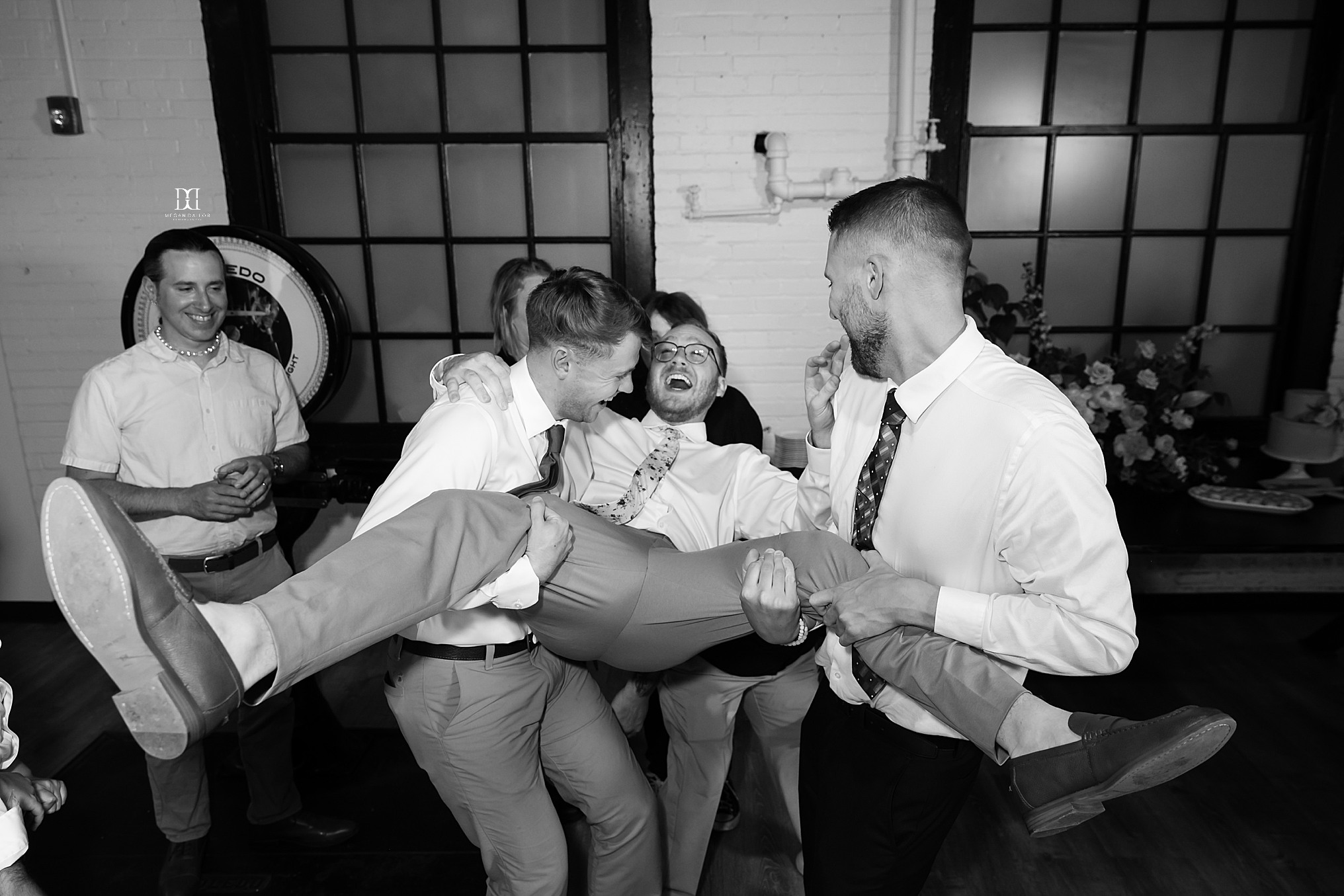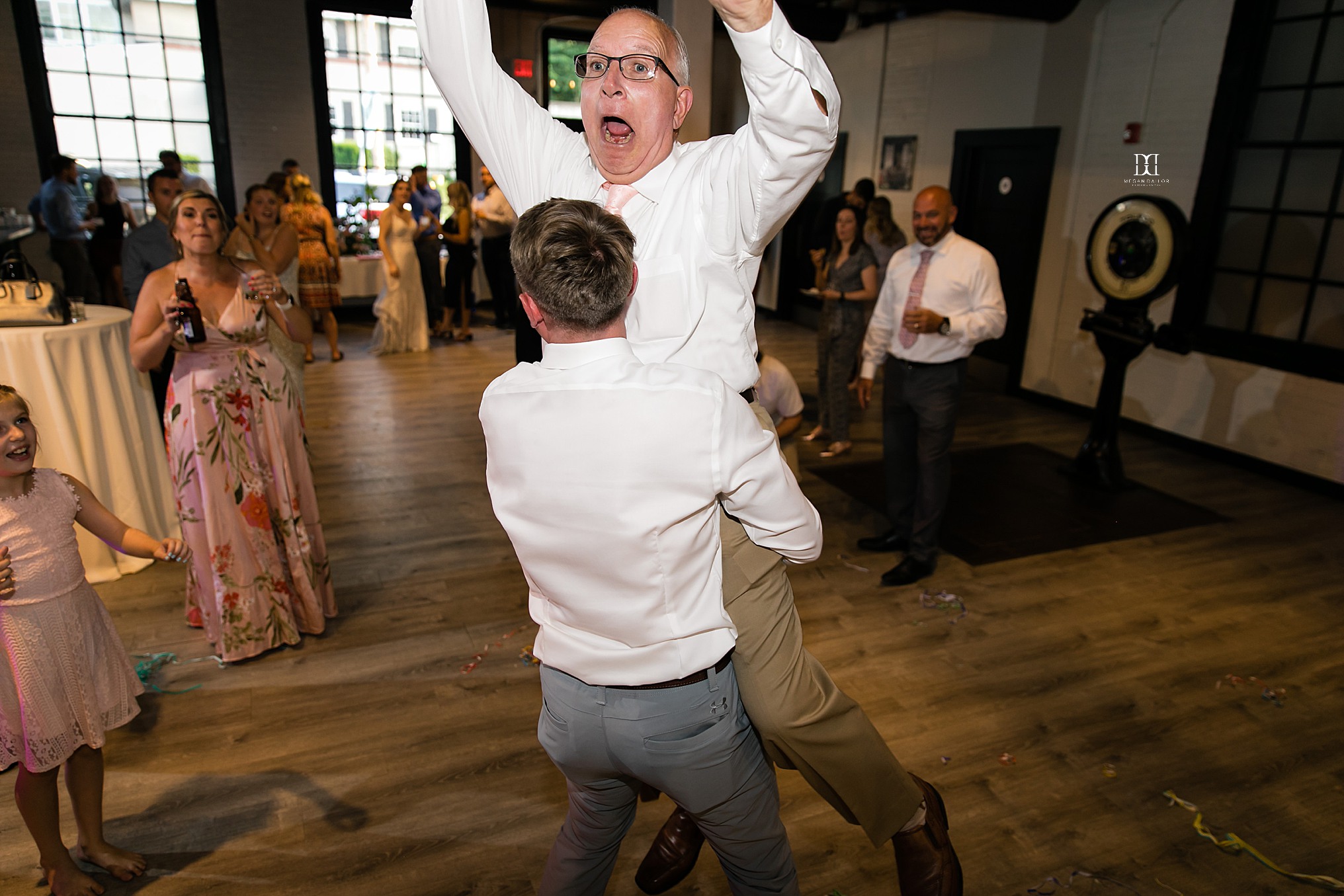 A beautiful bit of sunset for these two...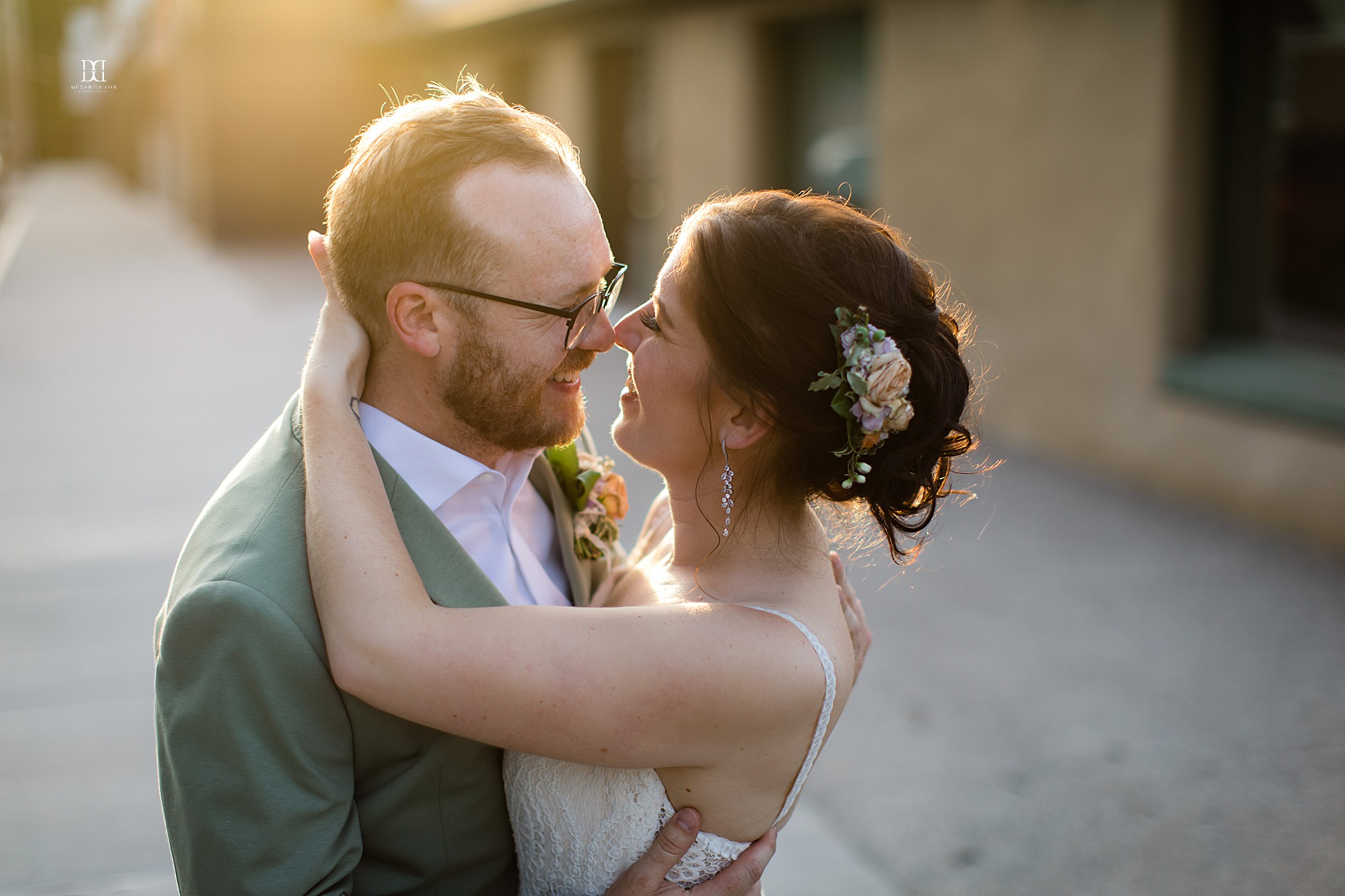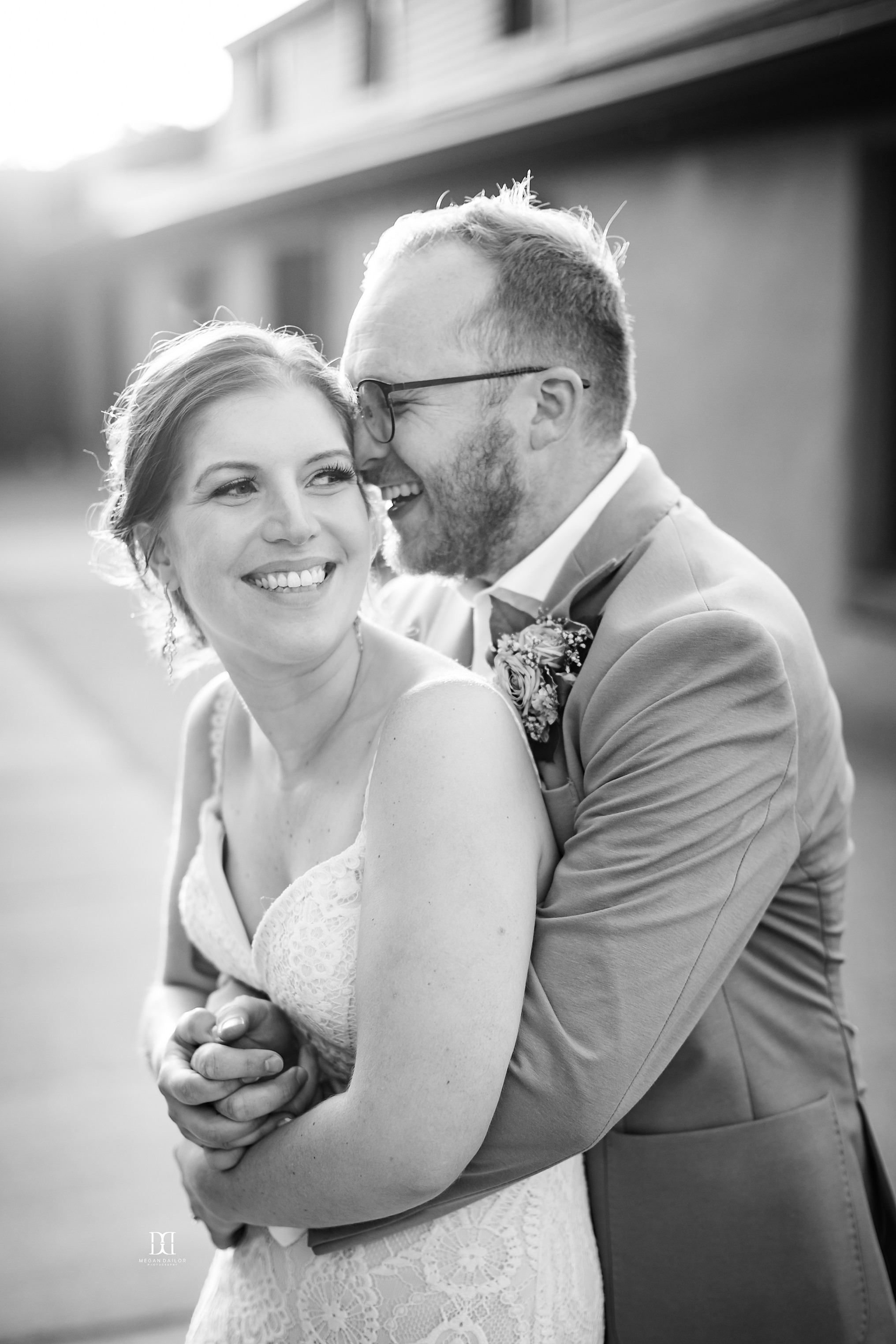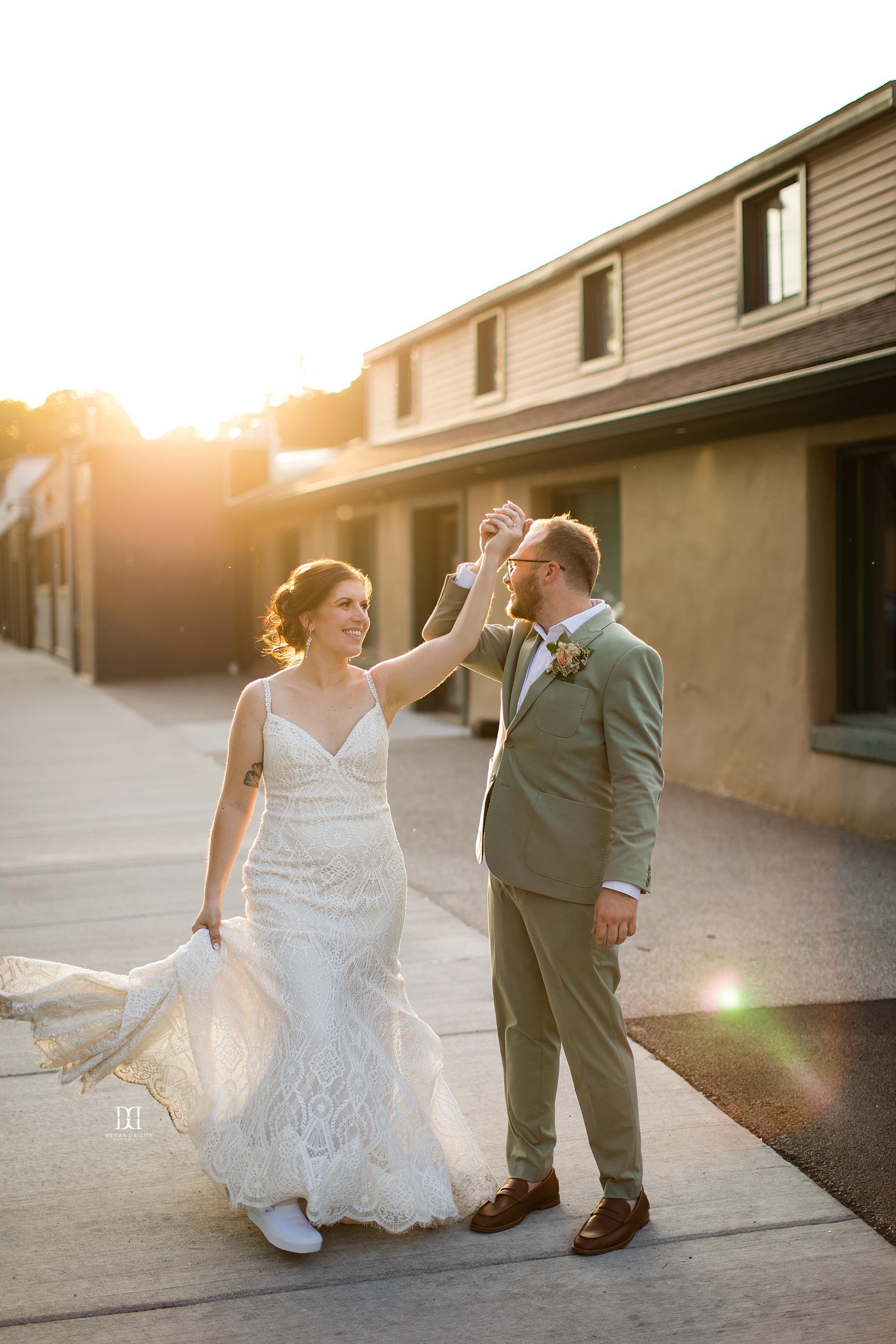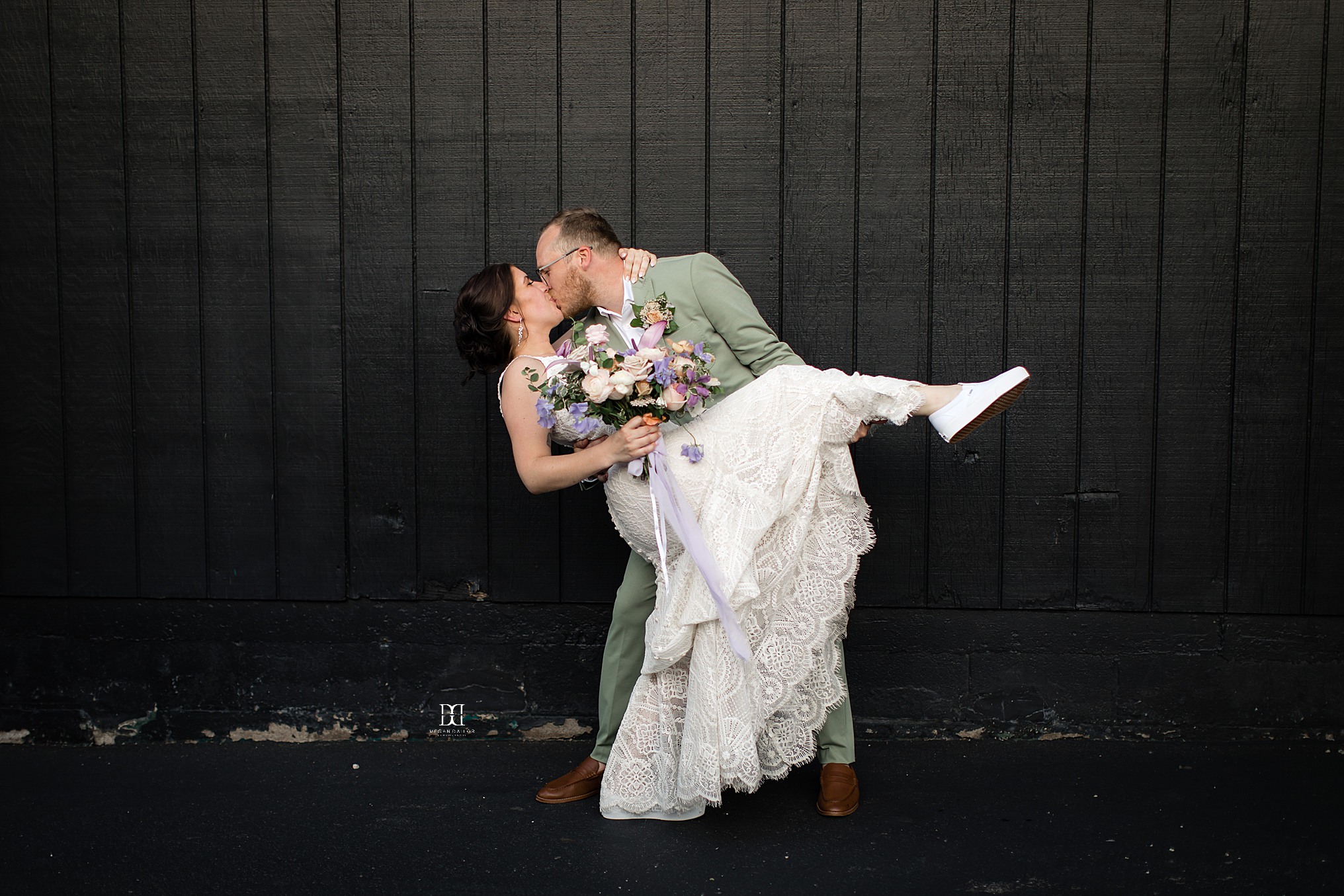 Look at those smiles! It's been a happy first year <3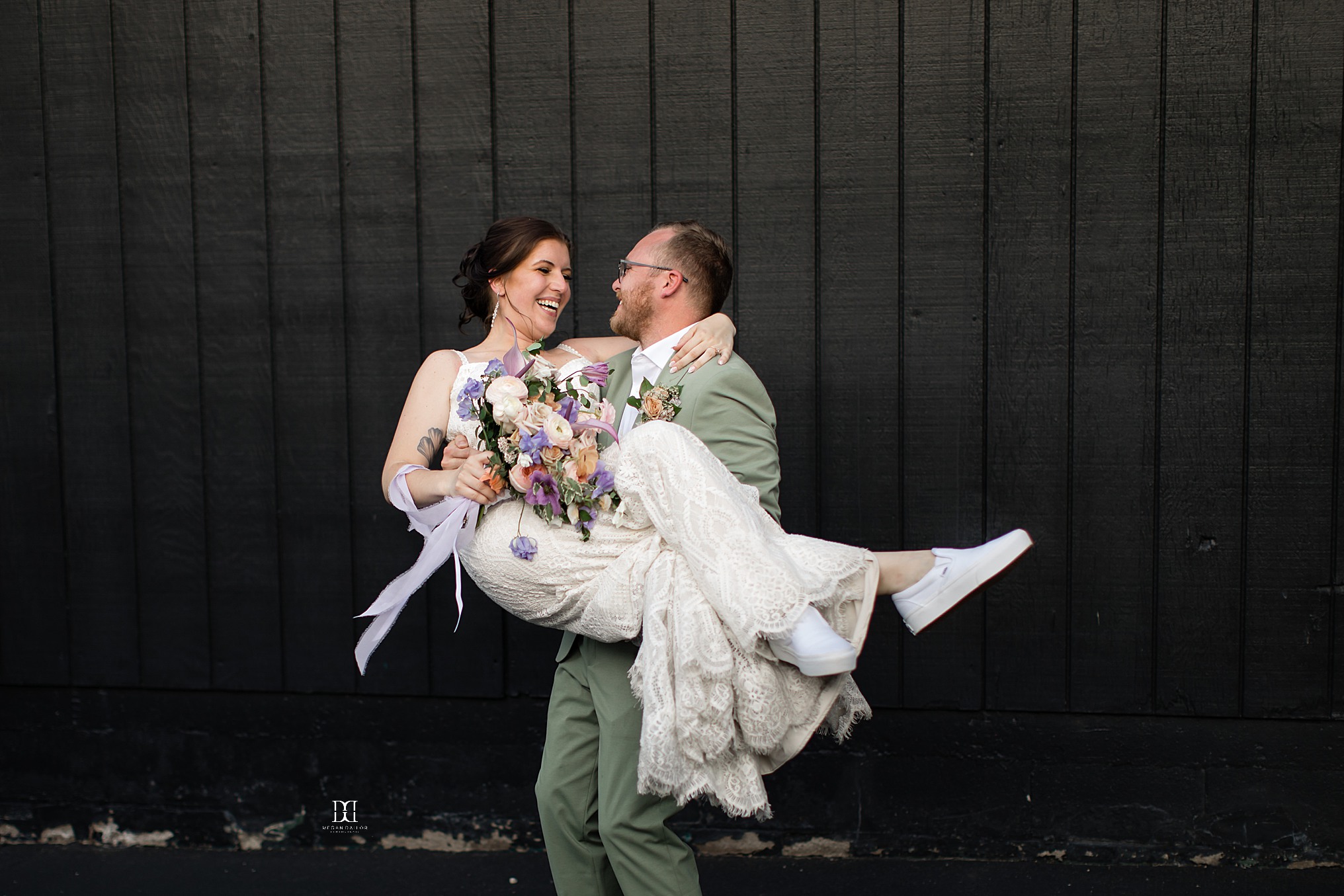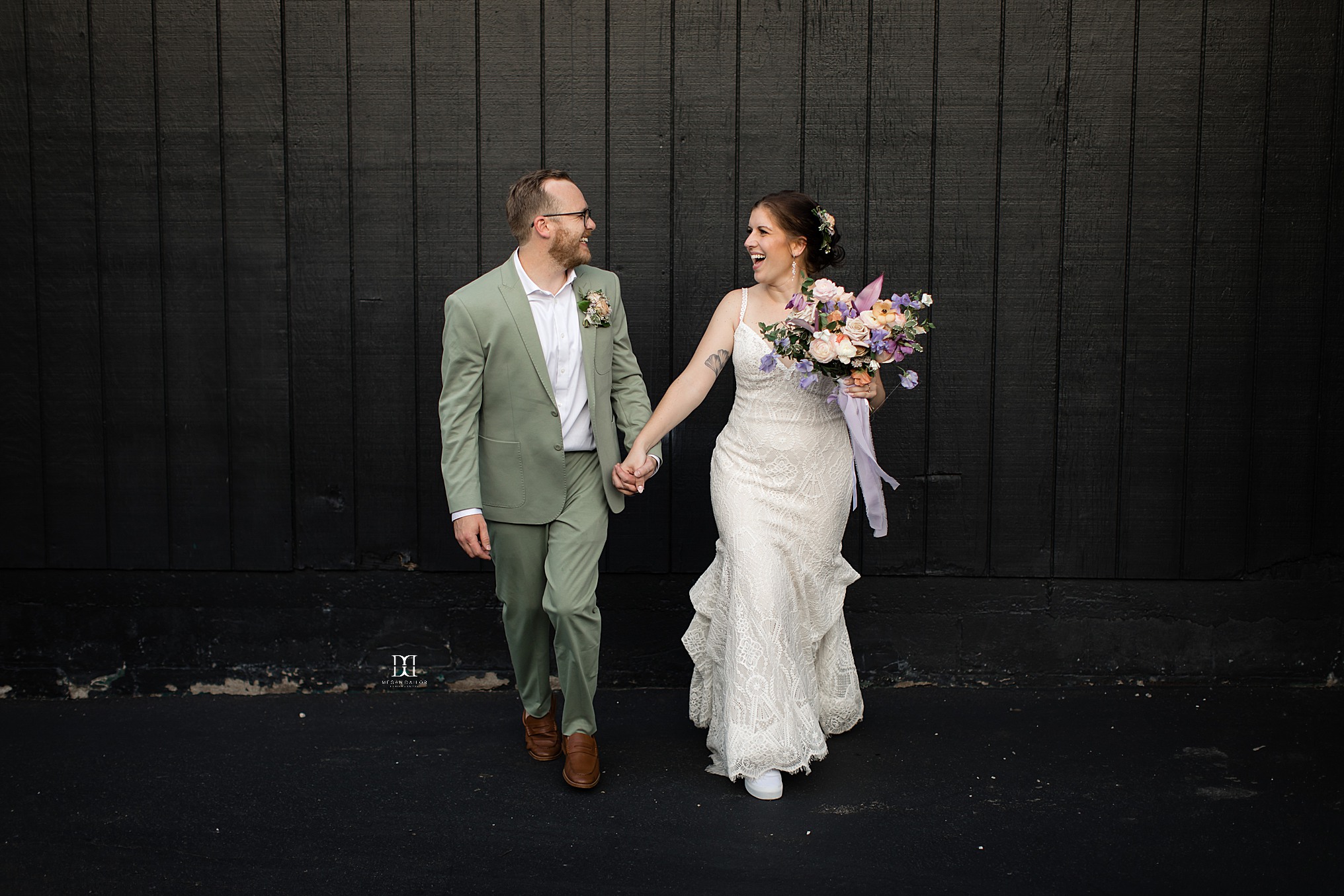 Of course I had to snag these dreamboats out for a shot as well, happy as ever and a delight to see them again!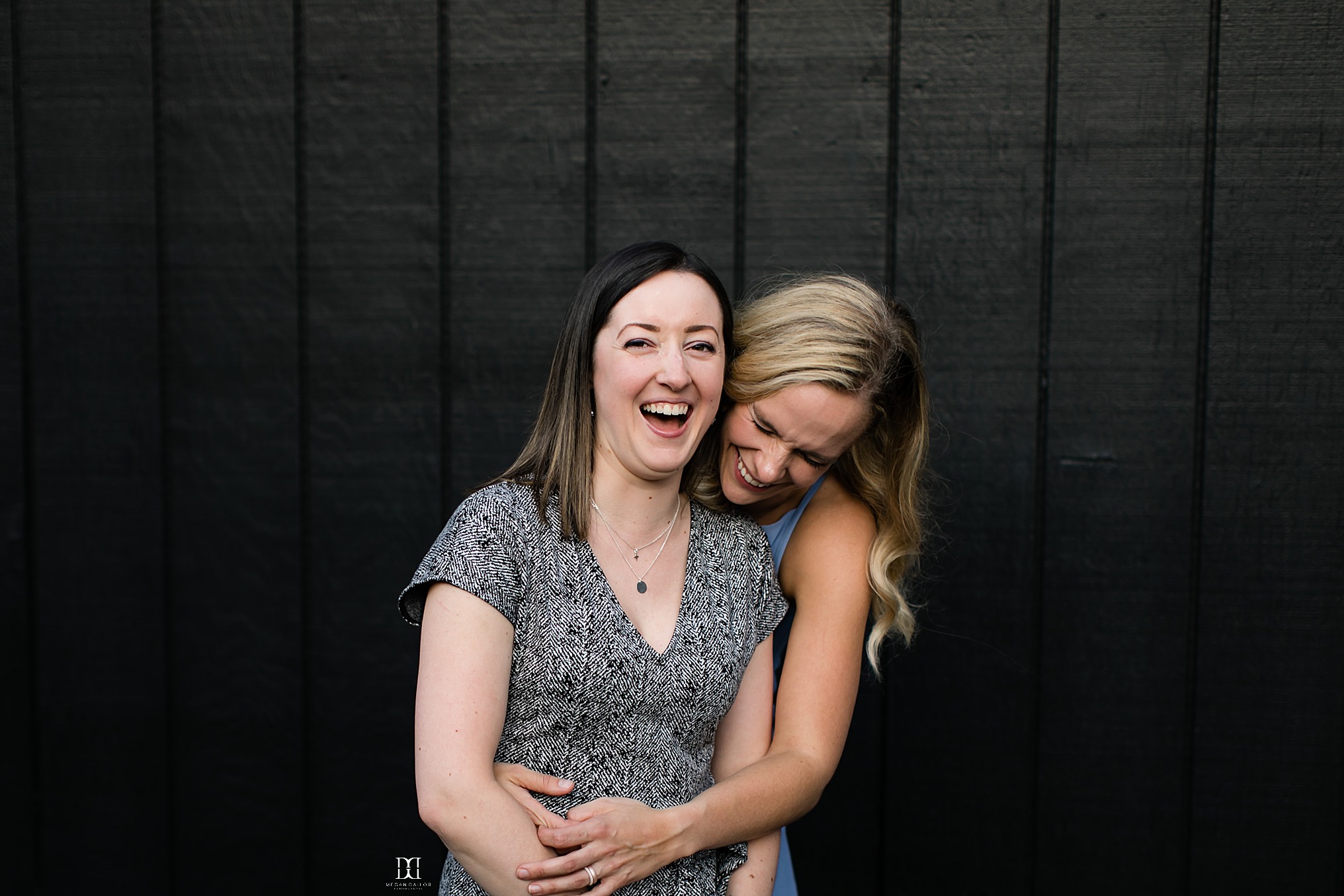 It turns out I know Ali's uncle from the post office (since I'm always there mailing out products!) and his siblings presented him with a very meaningful gift at the end of the evening, such a special moment. <3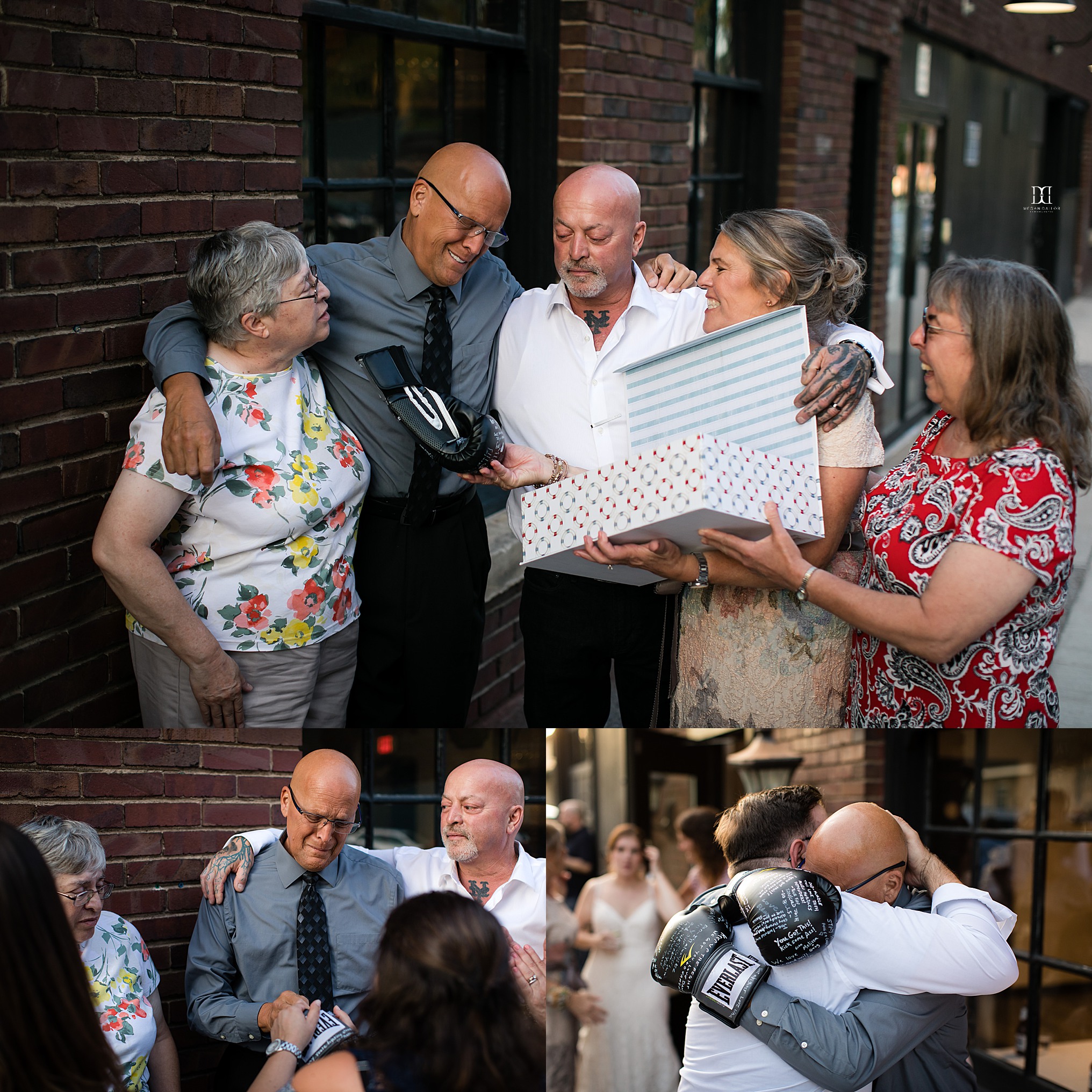 Thank you for having me, Ali and Kevin!!