Kin Loch Farmstead Wedding
Erin and Lacey's Kin Loch Farmstead Wedding was a beautiful, emotional dream day. They have this deeply affectionate romance but are also very playful and giddily happy. So, a perfect pair, truly. I have loved every step of the way with these two- communicating, doing the engagement shoot, and now the wedding!
I had to laugh when I showed up for prep- Lacey was having the best time (while she had her hair done by the talented Rachel Rizzo) and telling everyone it was their wedding day too. It was so cute and funny and I just love an includer, you know? The happiness was just emanating from her and enveloping all of the rest of us! We did the first look underneath some gorgeous willows, it was so lovely.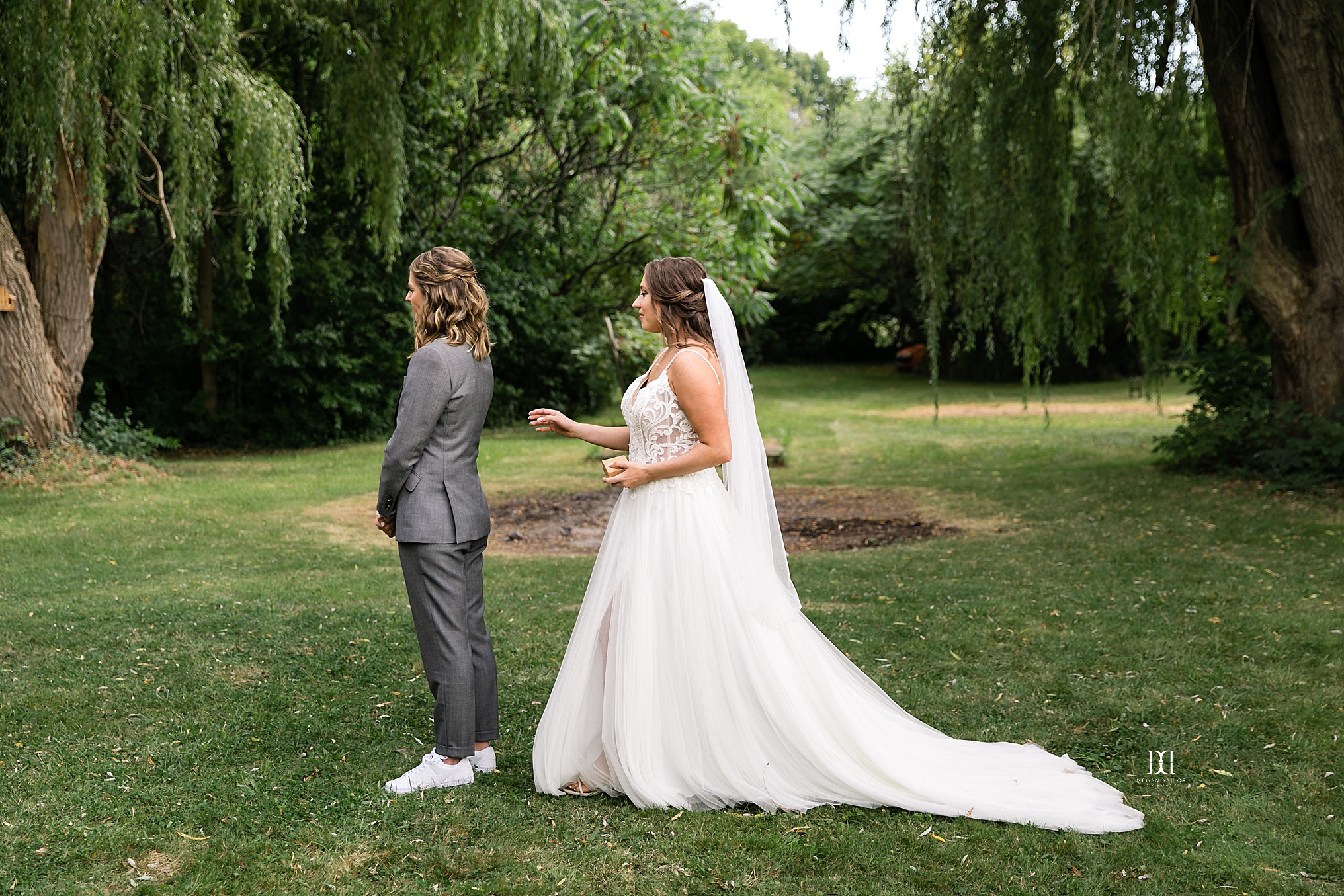 Lacey was sure Erin would be the crier (she may have called her a lil baby bitch lolol) but she ended up shedding the most tears.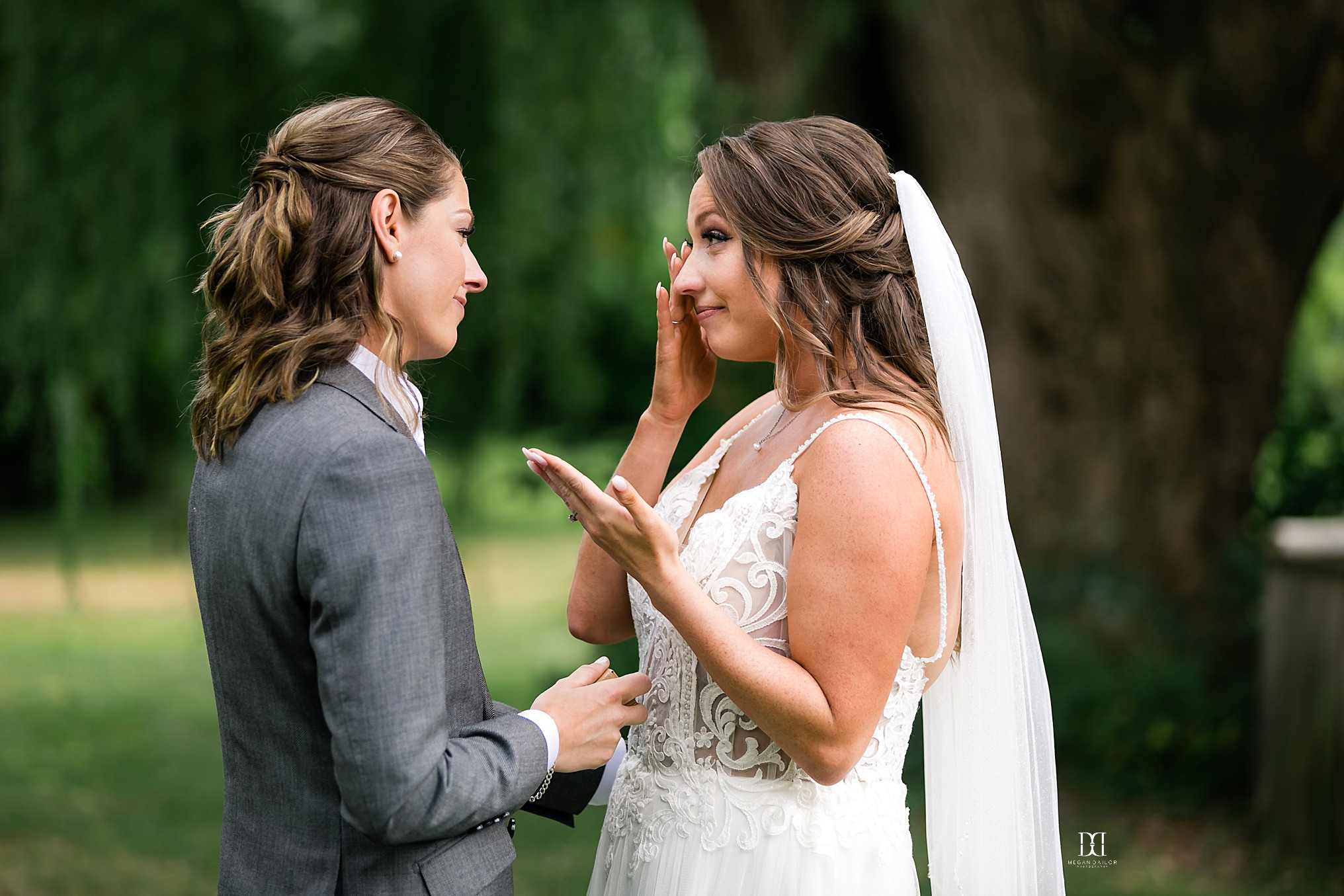 Soon to be Mrs and Mrs and absolutely glowing about it. Shout out to Bureau Made and Salon A GoGo for Erin's flawless look!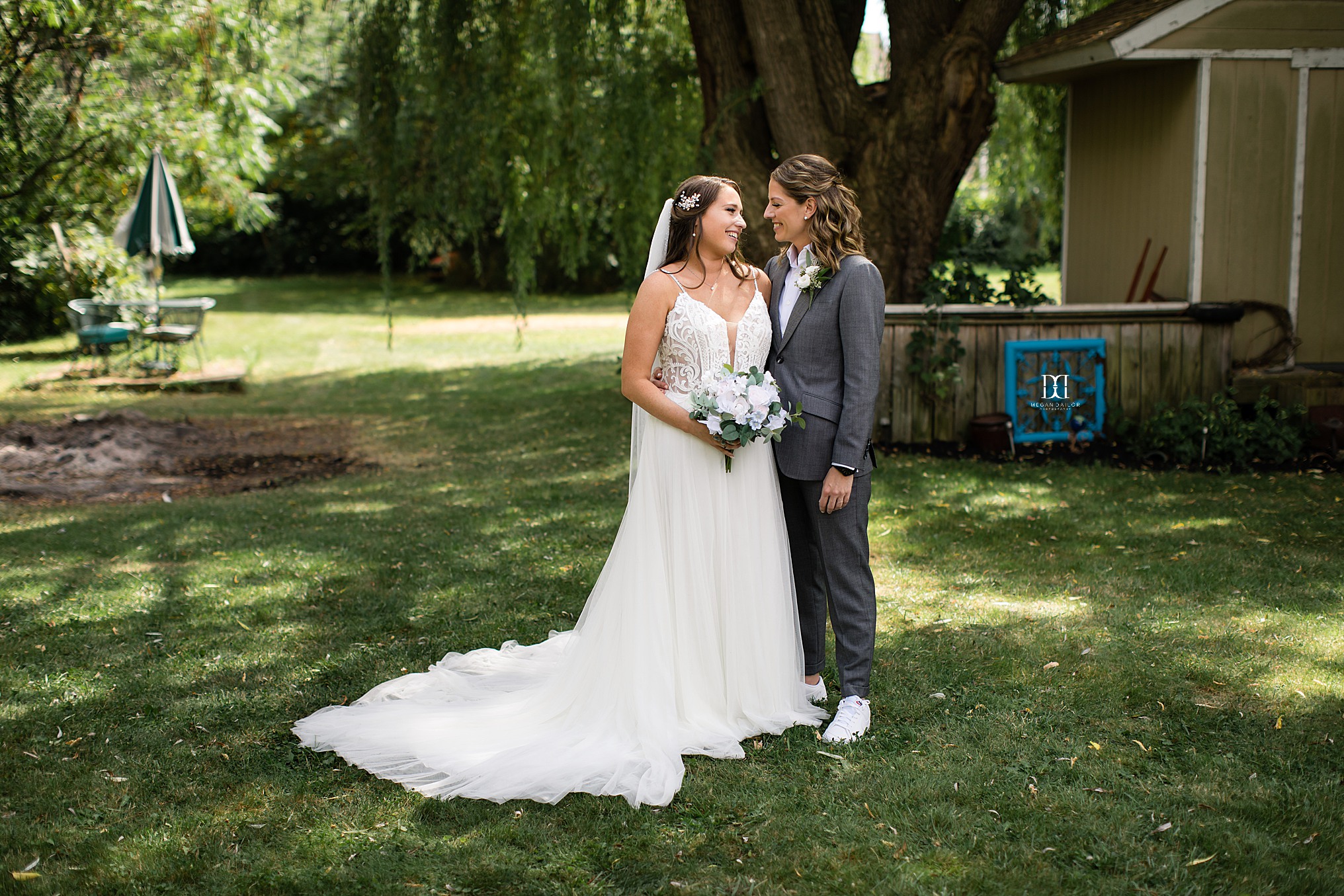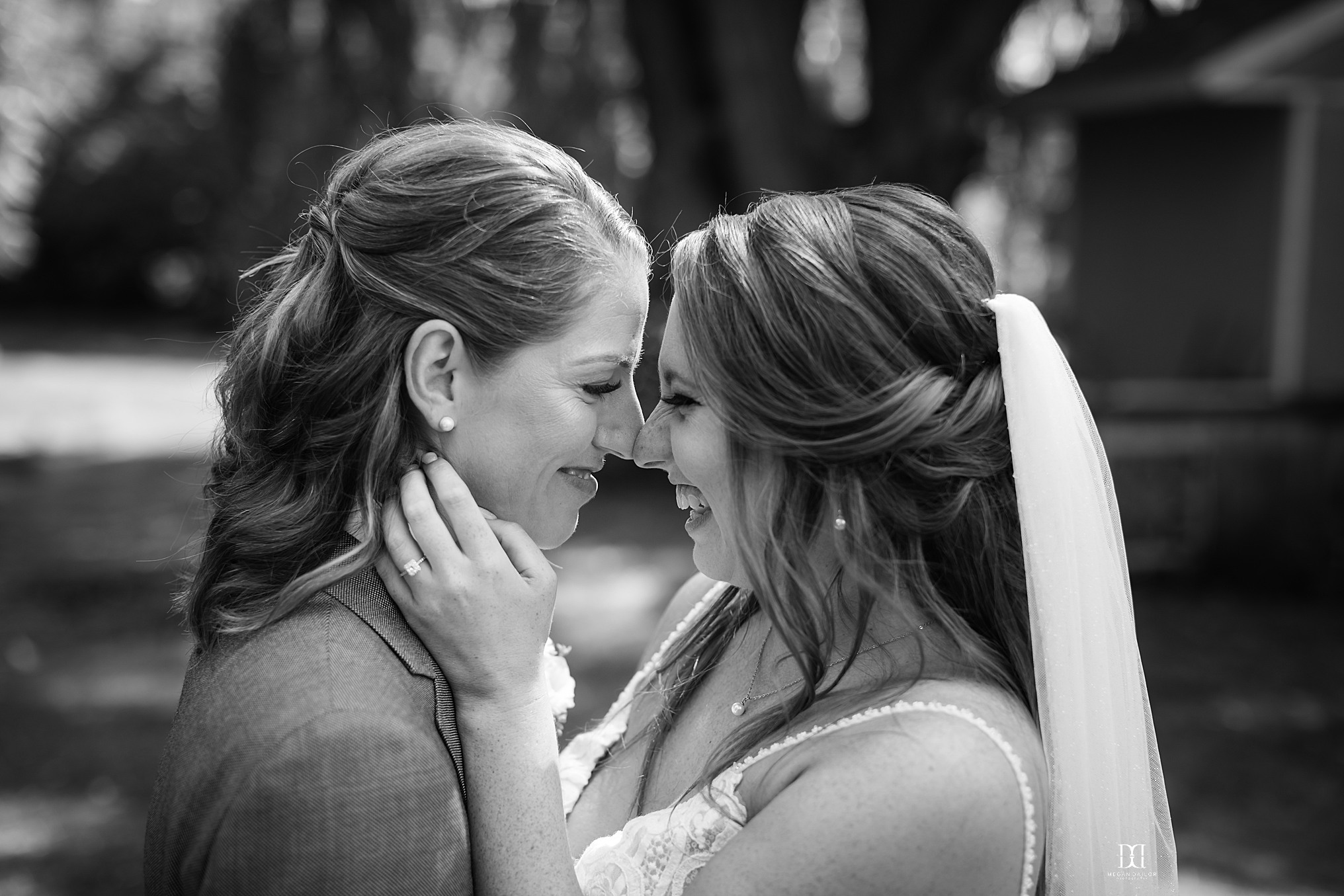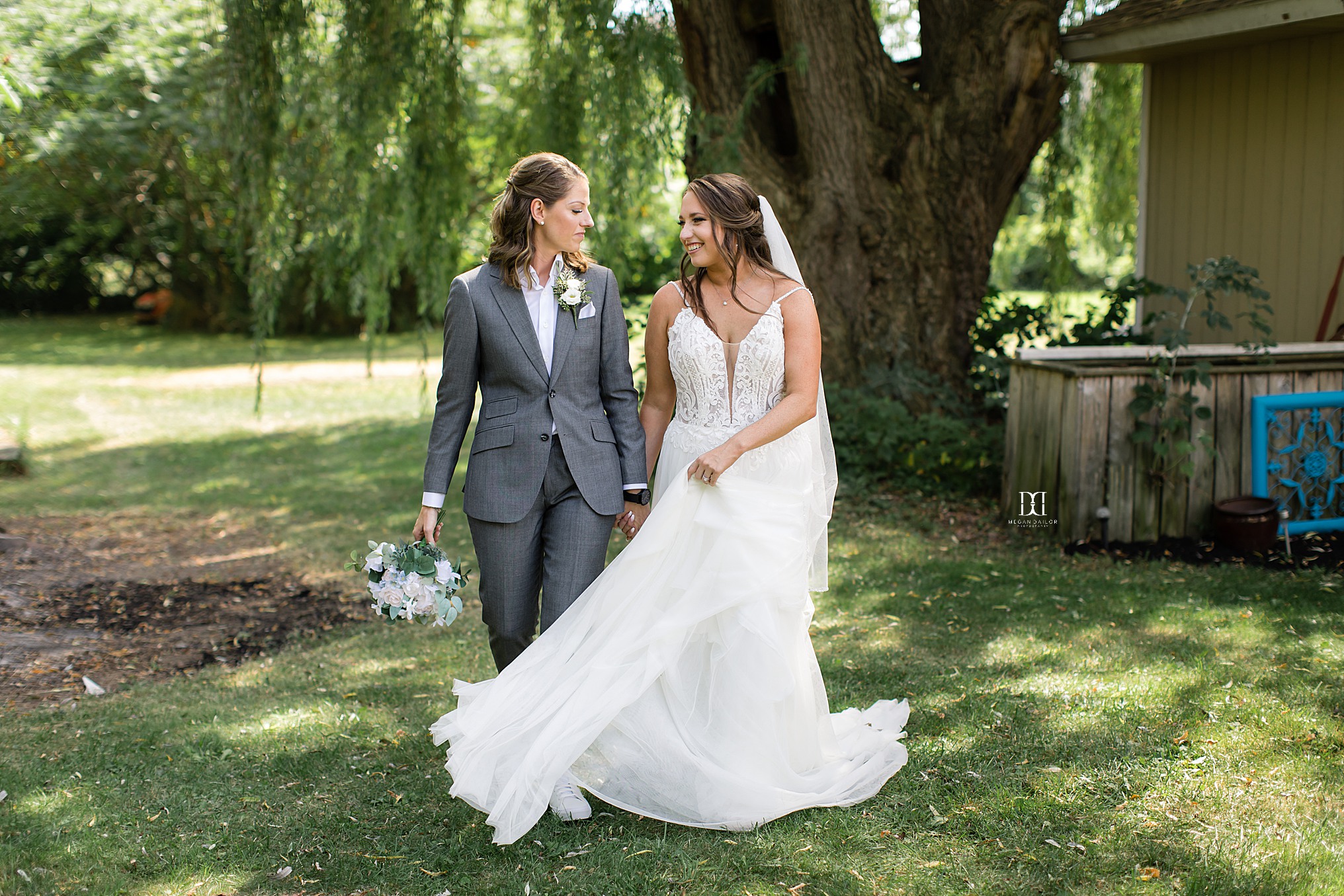 My moms are getting hitched and I am at my peak excitement about it!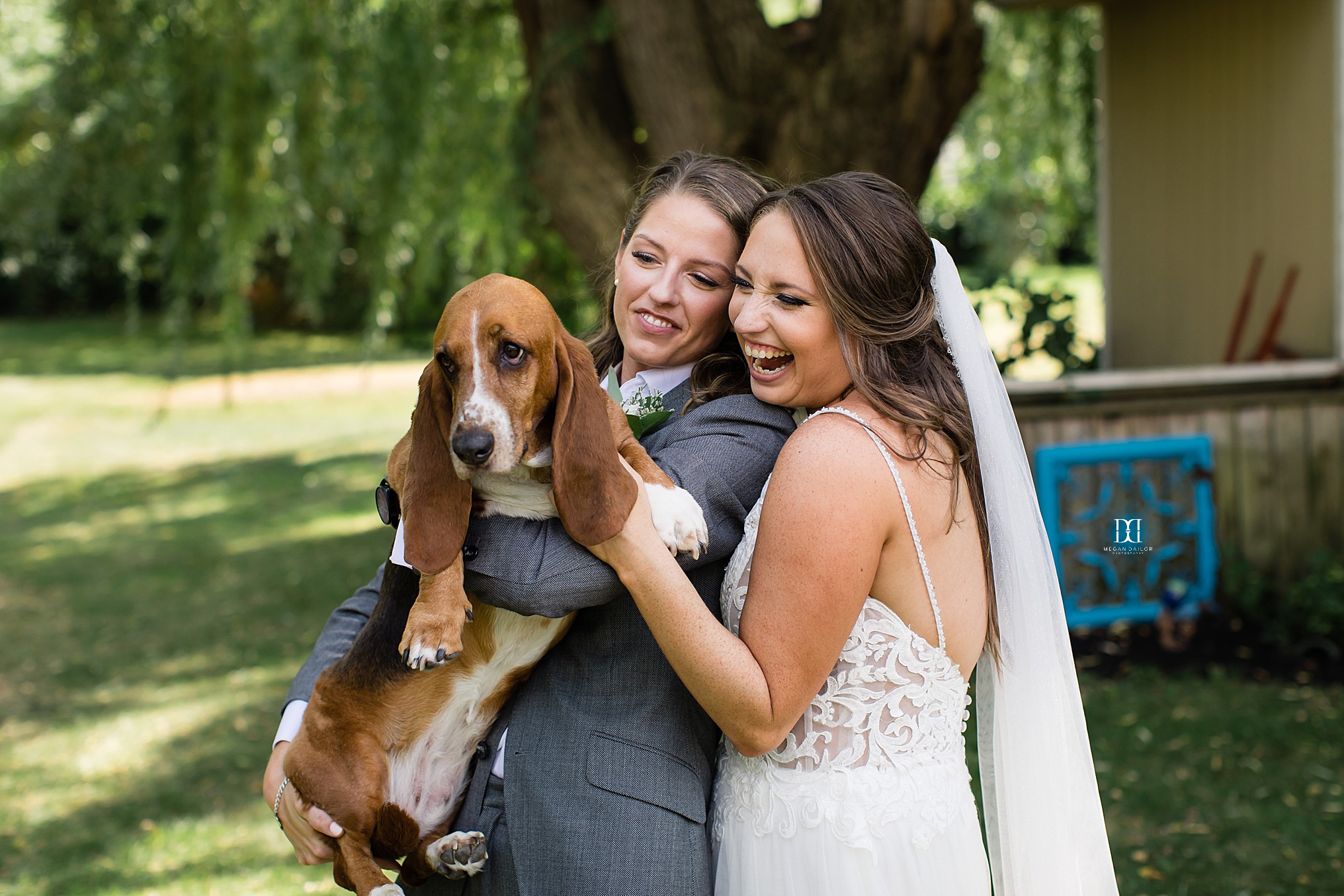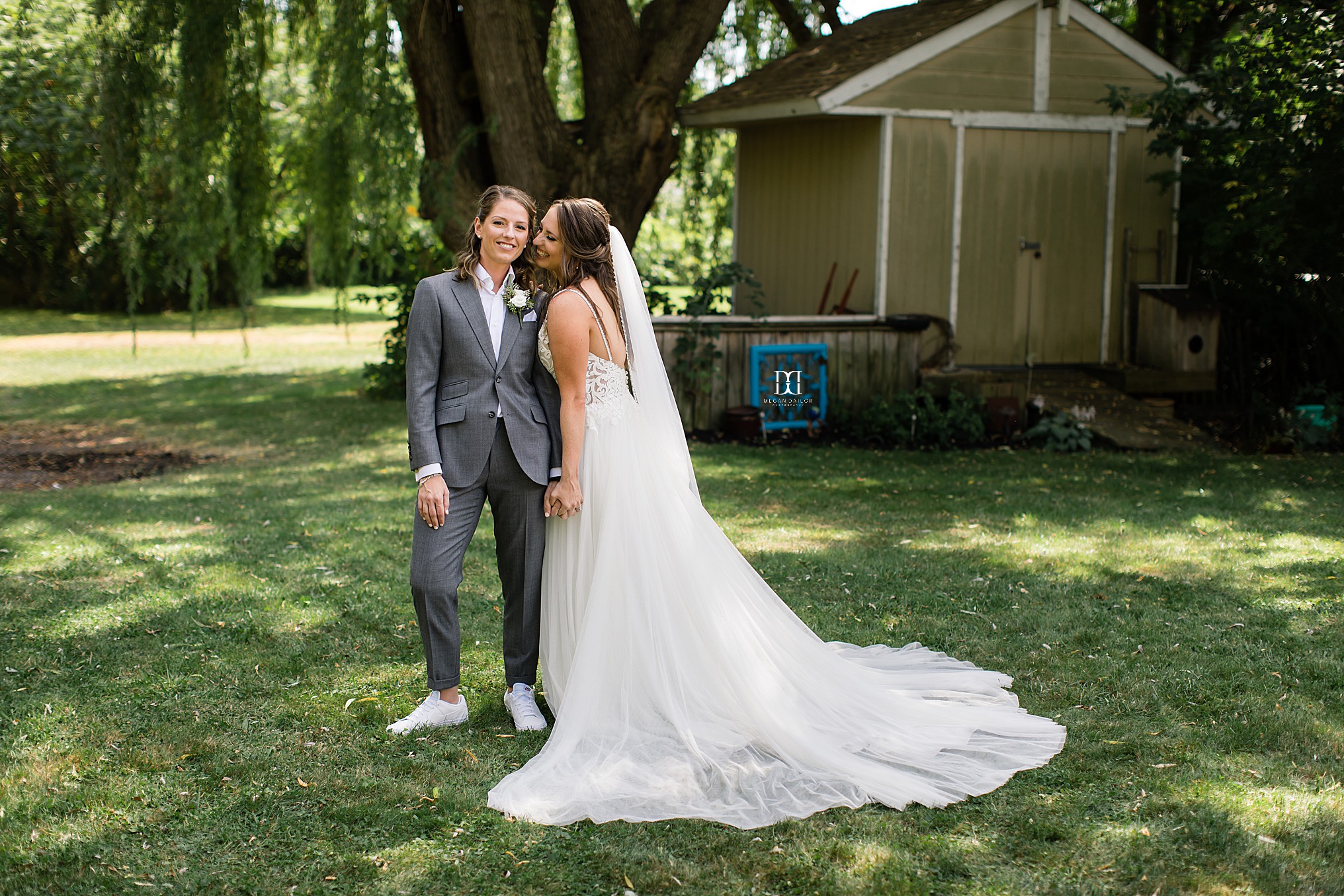 The decor at their Kin Loch Farmstead wedding was so charming and simple. Greens, lights and adorable answers to questions about love from their students (my personal favorite was "How do you make someone fall in love with you?" "I don't know, that's a problem for future me." Lil procrastinator, respect!)
Camry sauntered down the aisle with so much panache. Look at those ears!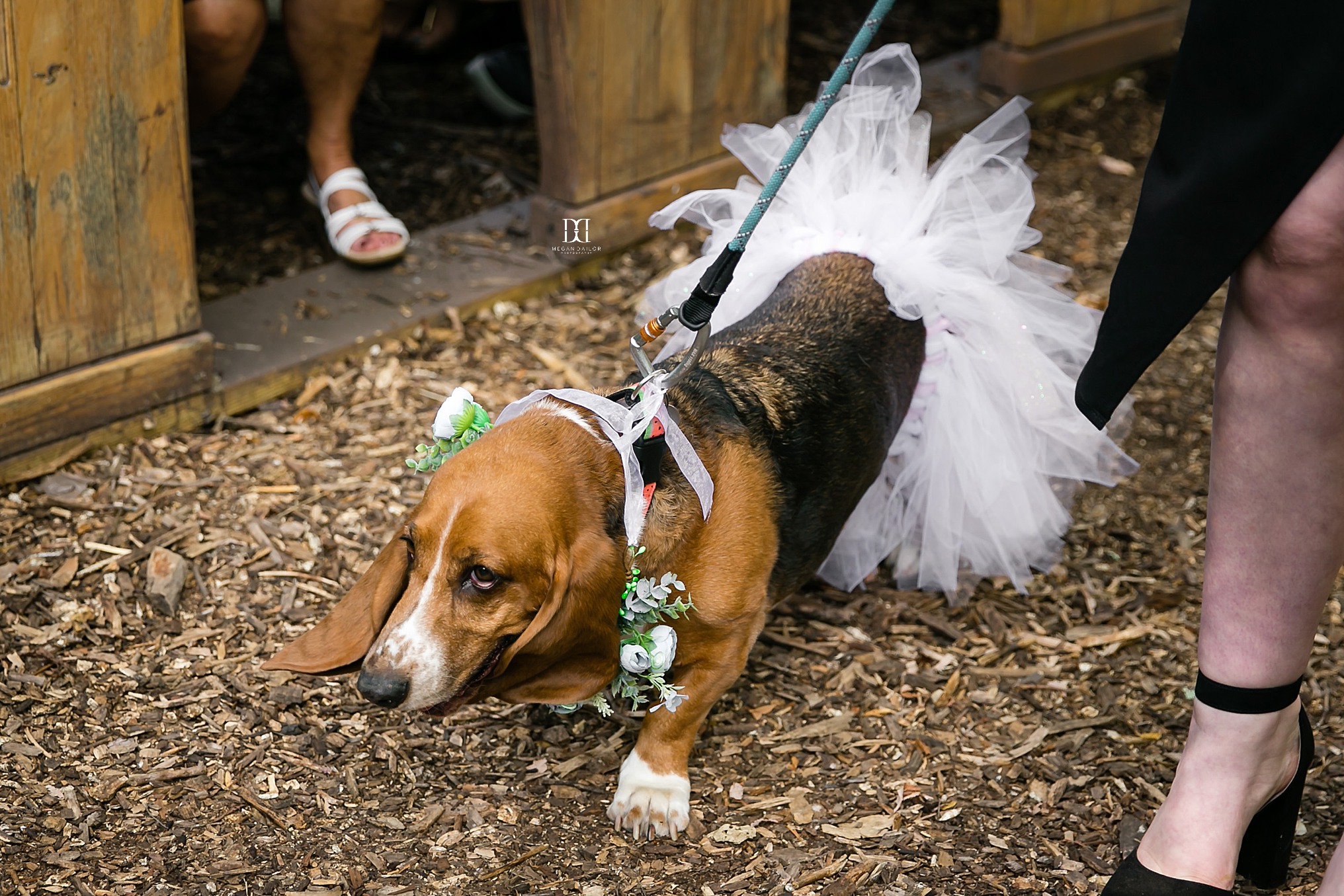 New twist on the flower bros... start with flowers, toss mini booze bottles to the guests, add in a few acrobatic moves. I was very impressed!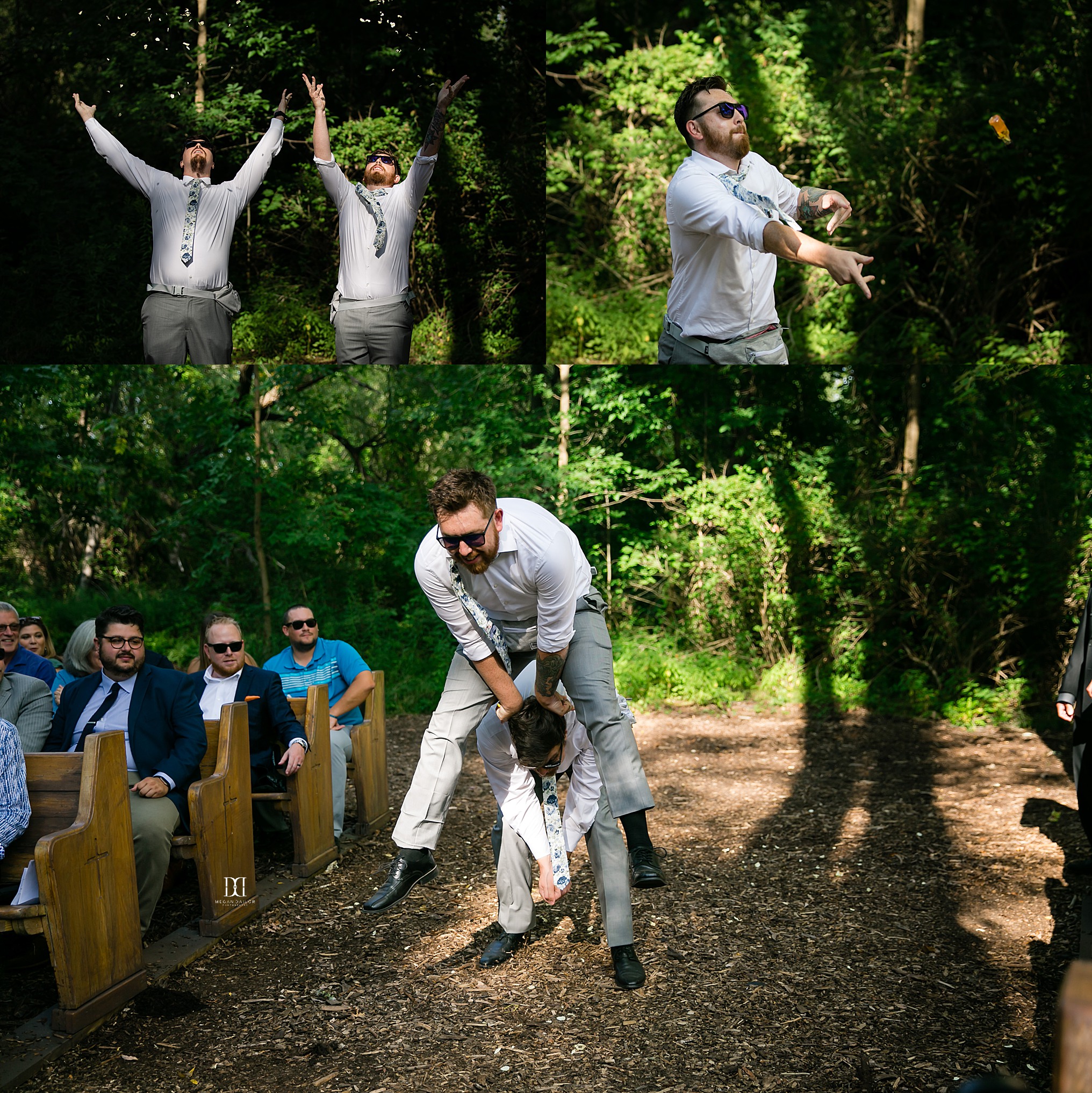 A Kin Loch Farmstead wedding can happen in the field or in the woods, this woodsy spot was so magical! That light filtering in, yes please.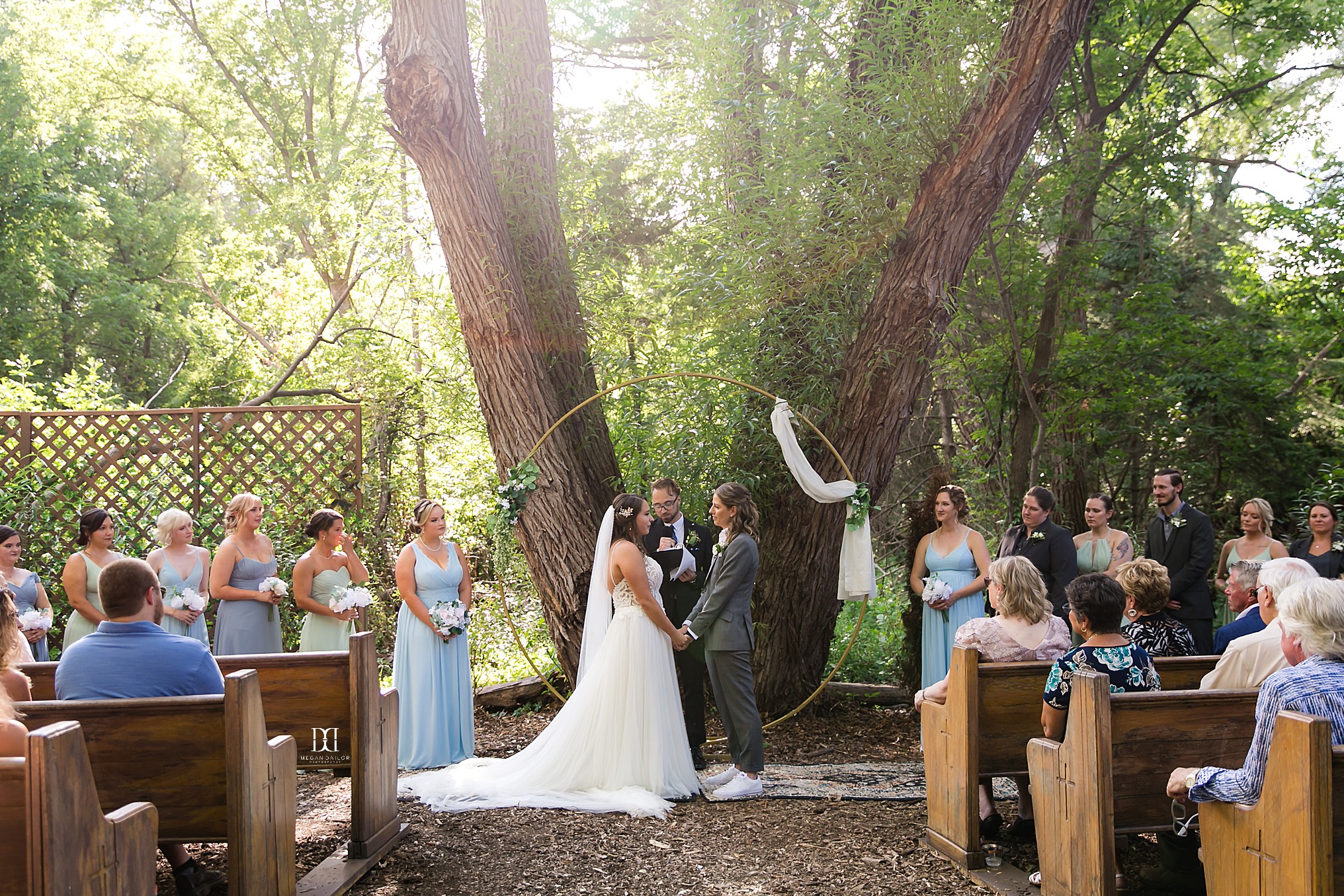 These two are just so in love.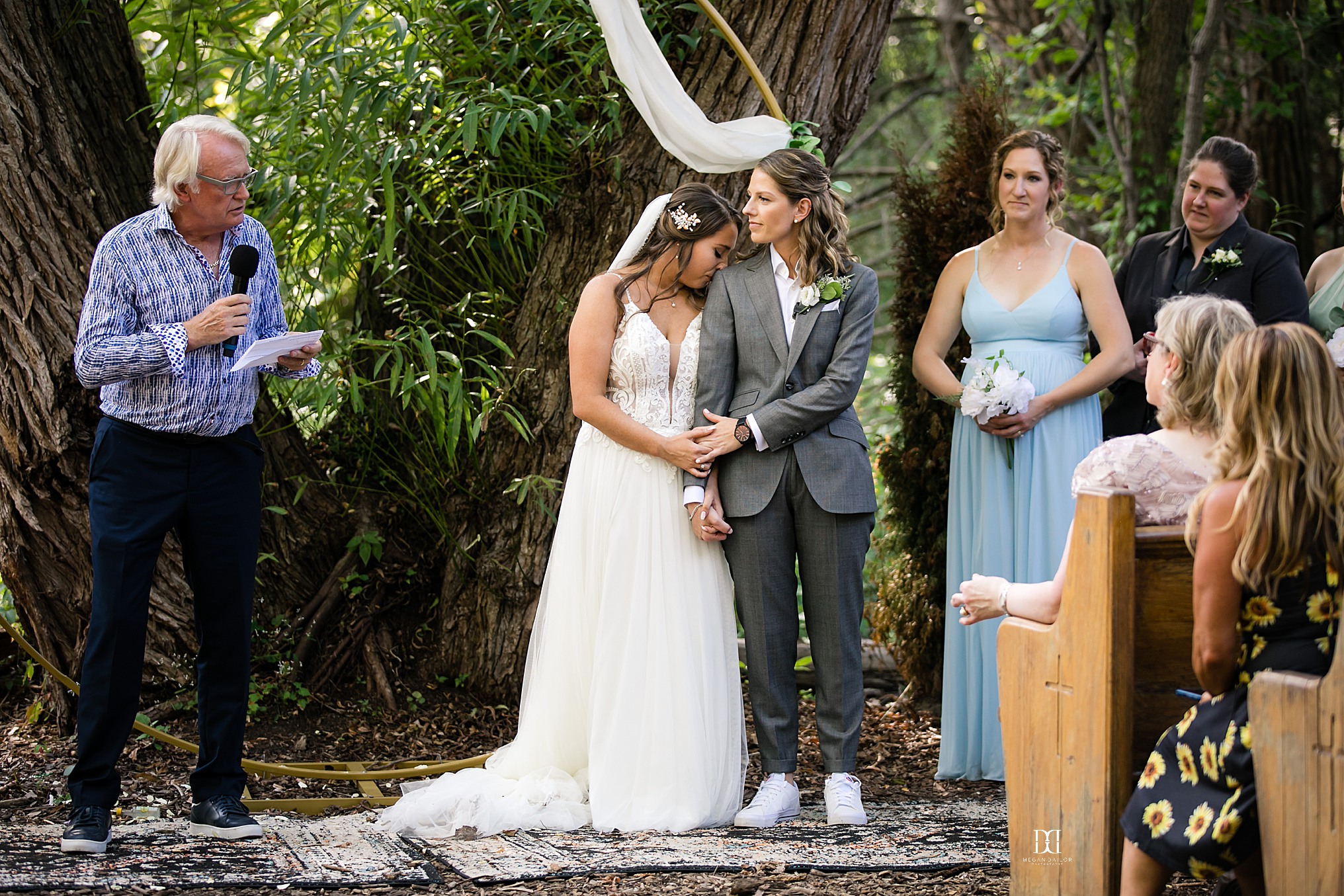 The way they support each other is so beautiful.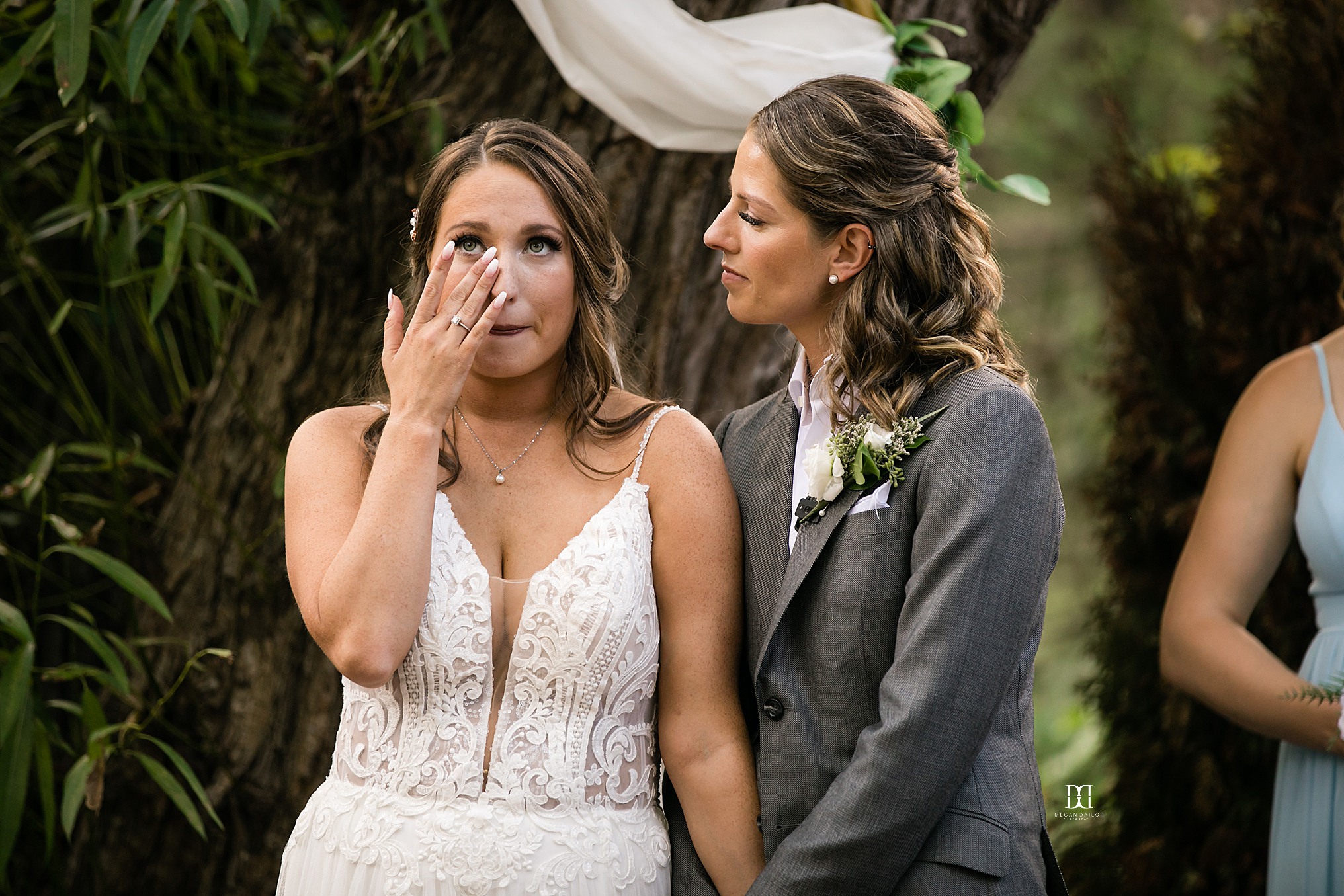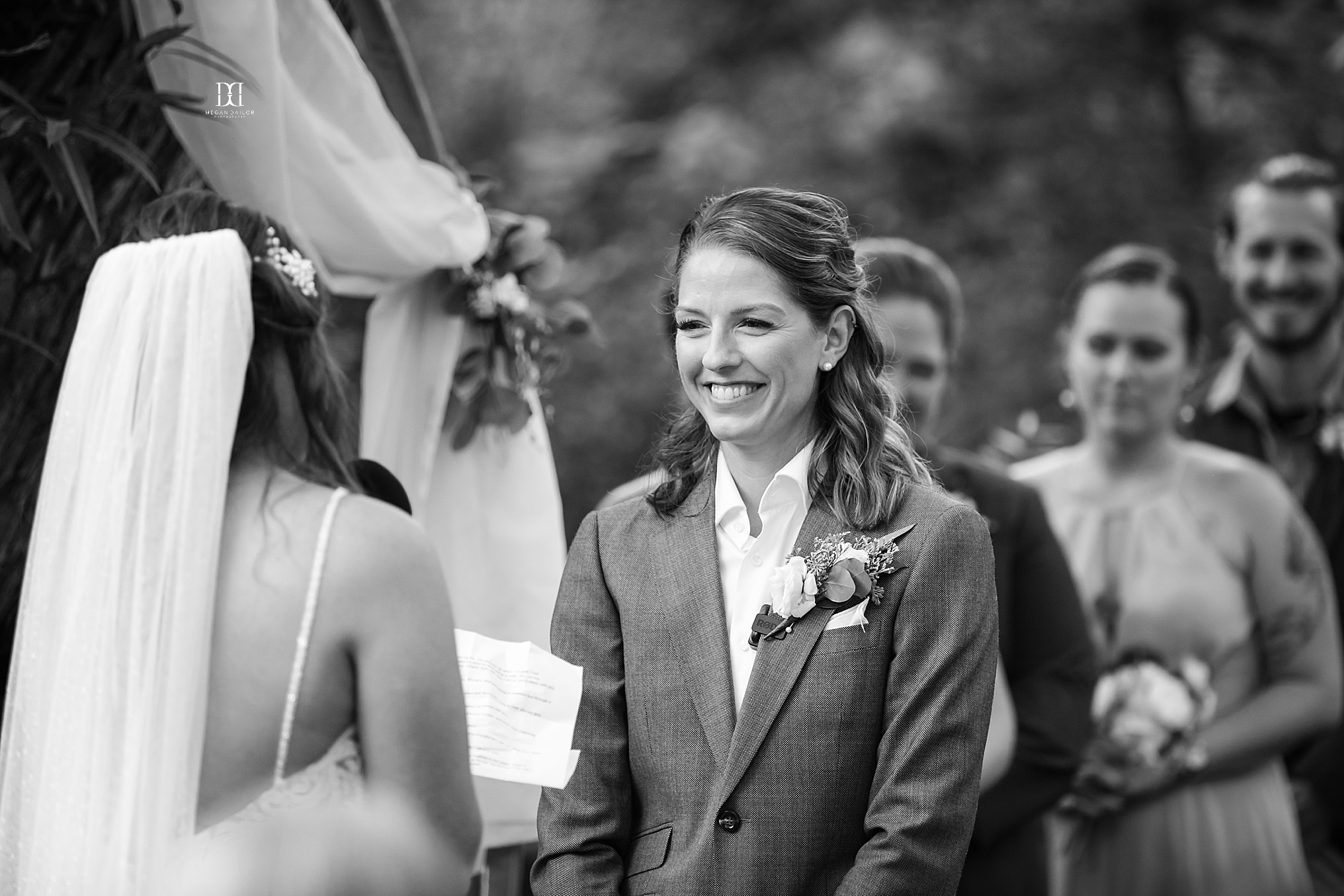 Camry was clearly exhausted from giving it her all down the aisle lol.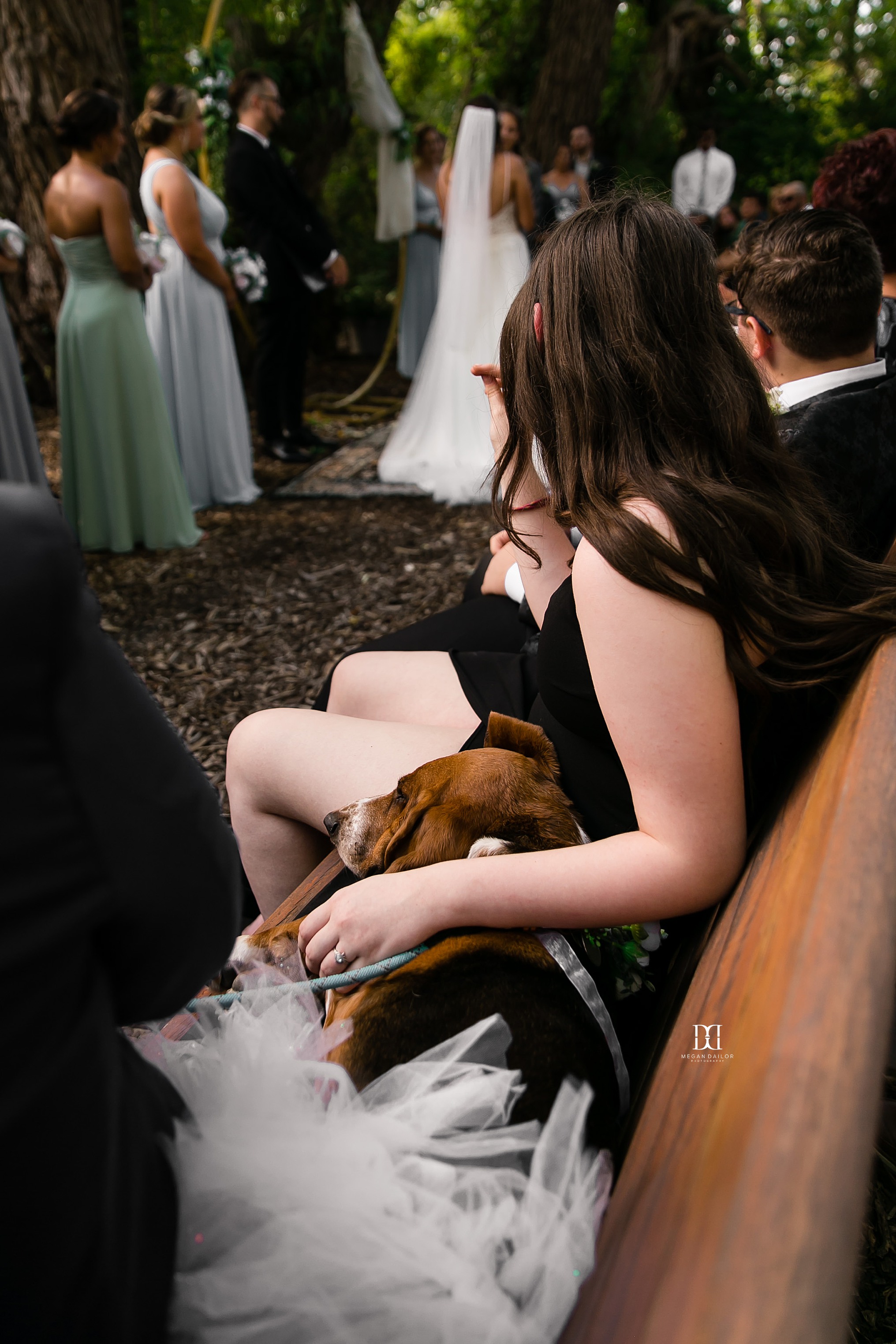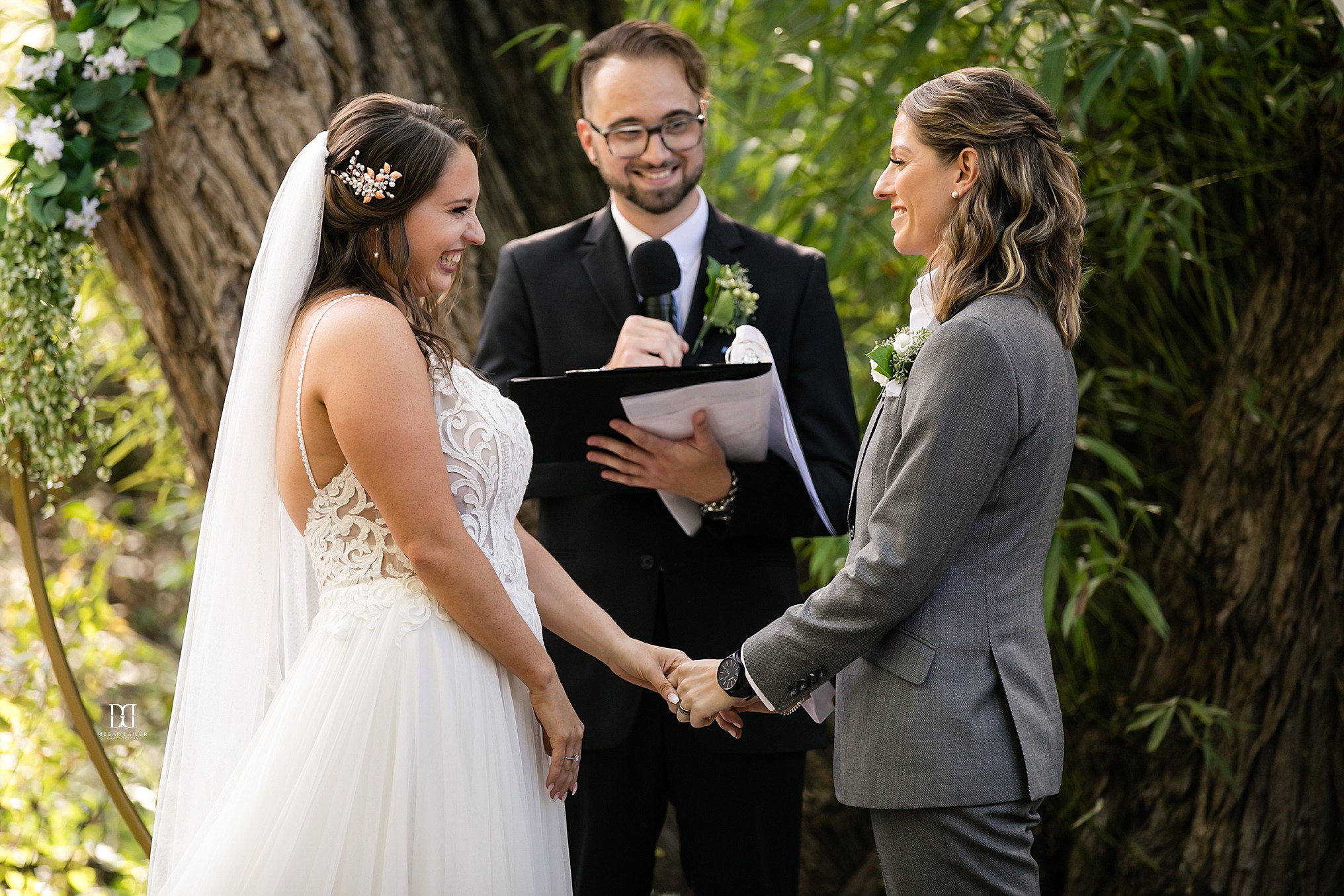 Yessss to the Cochranes!!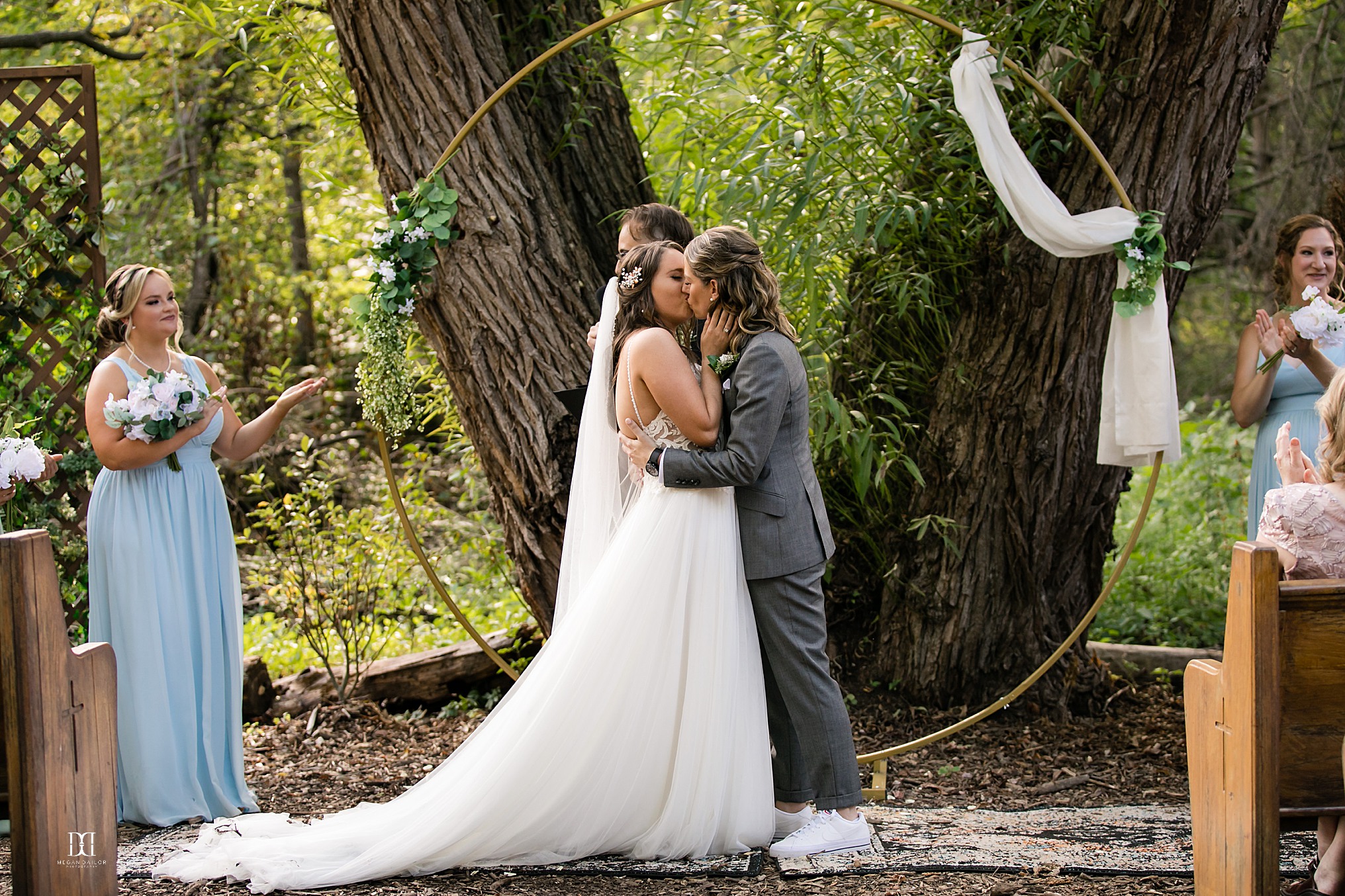 Triumph and excitement, we did it!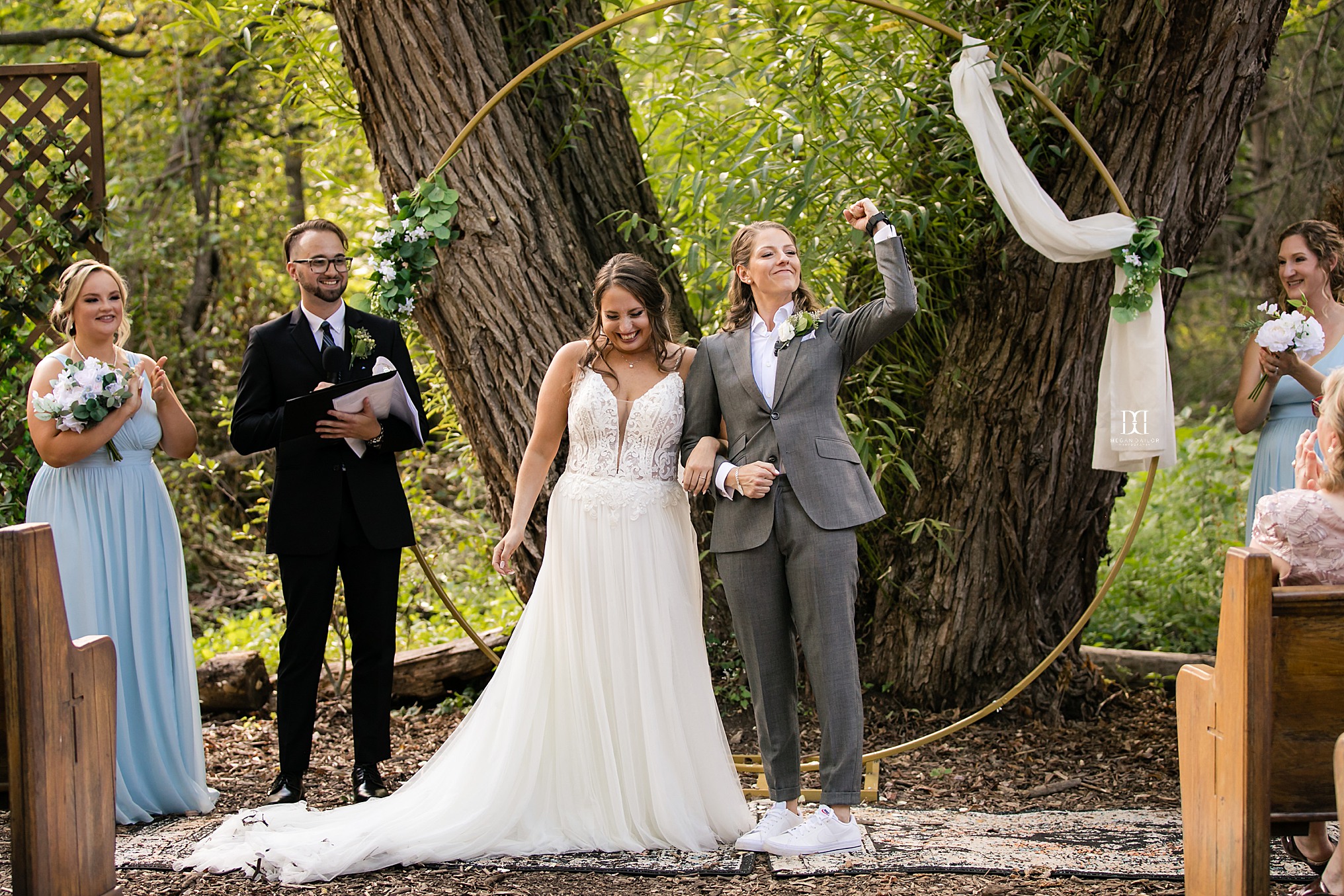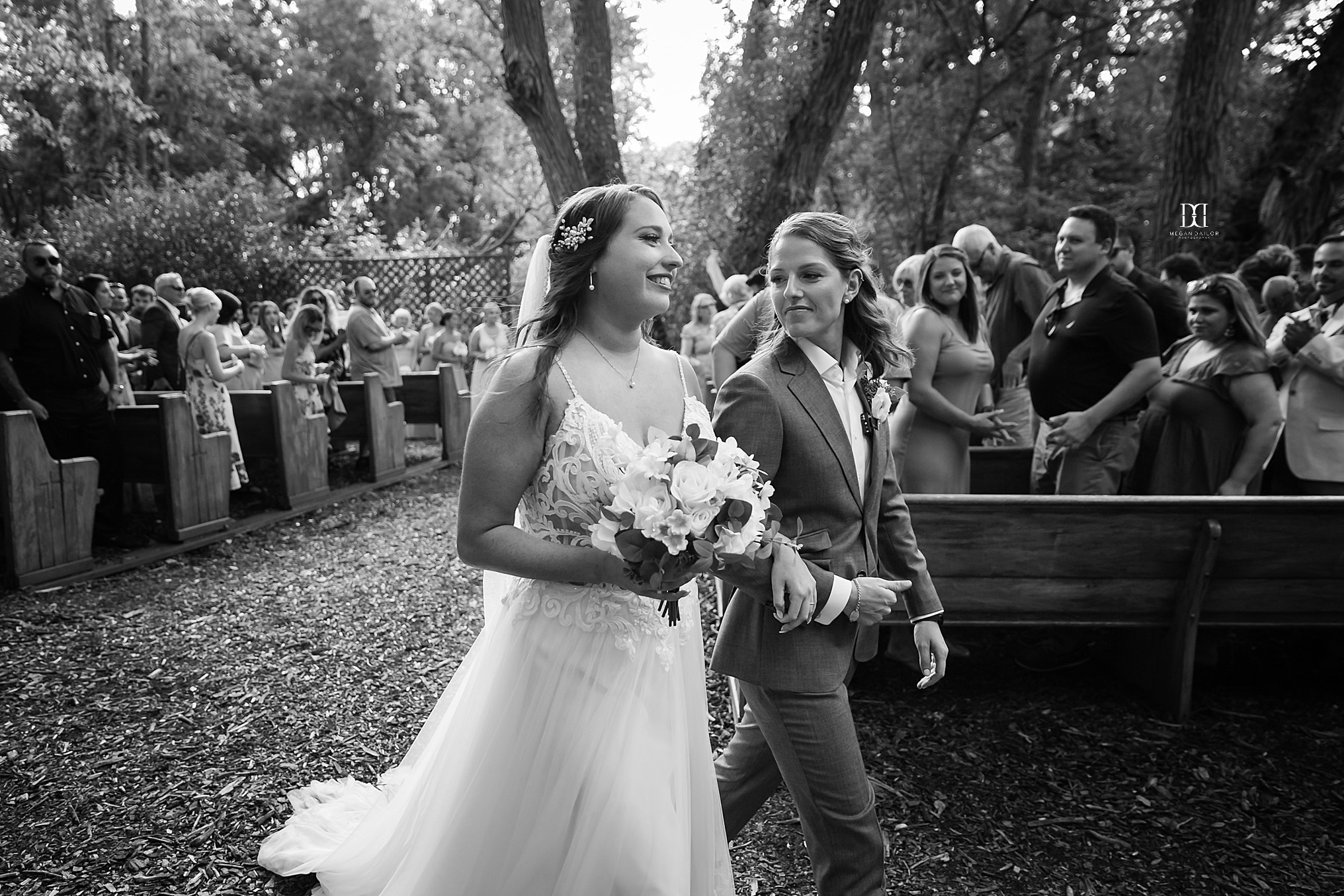 A few more photos with the imperturbable flower pup.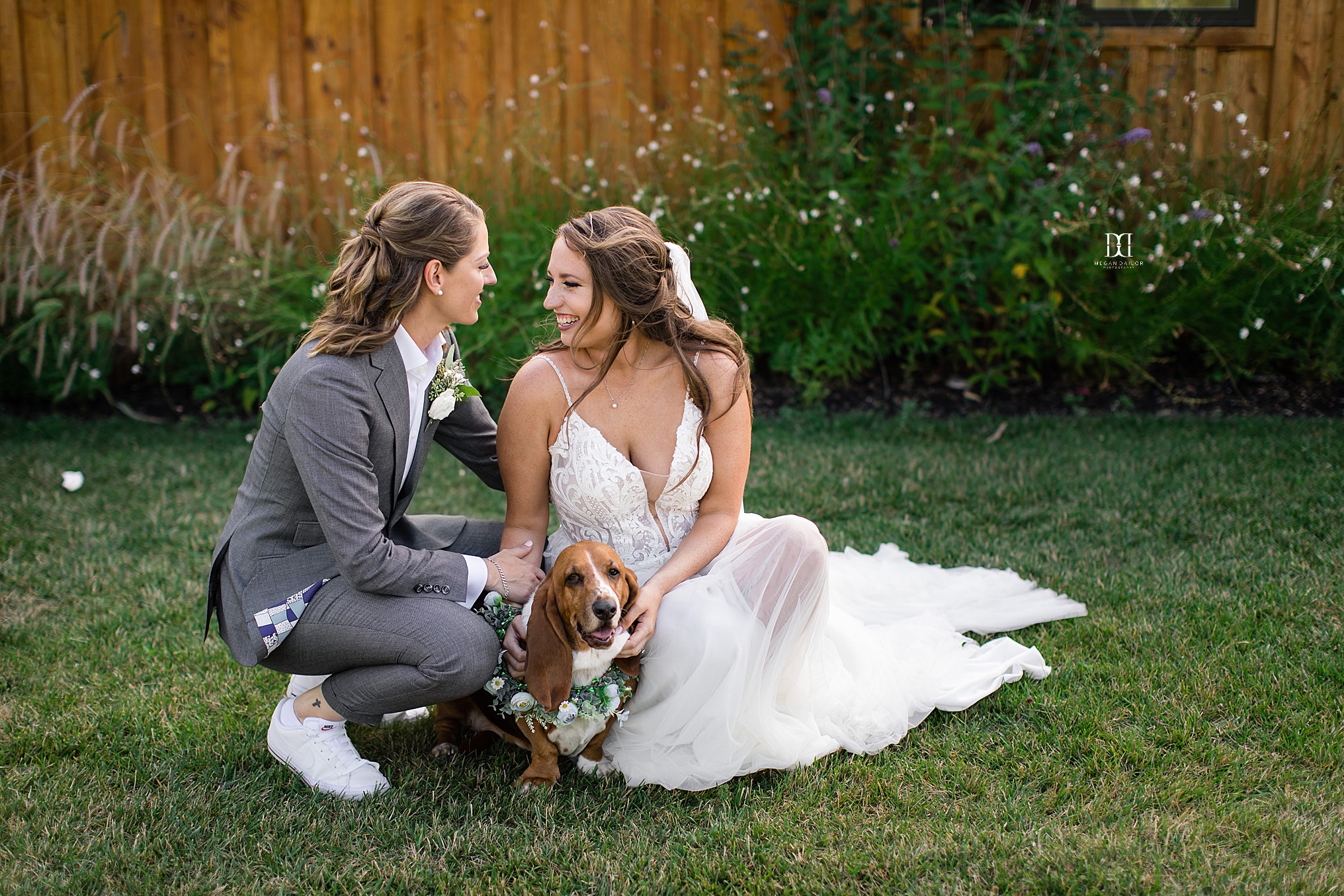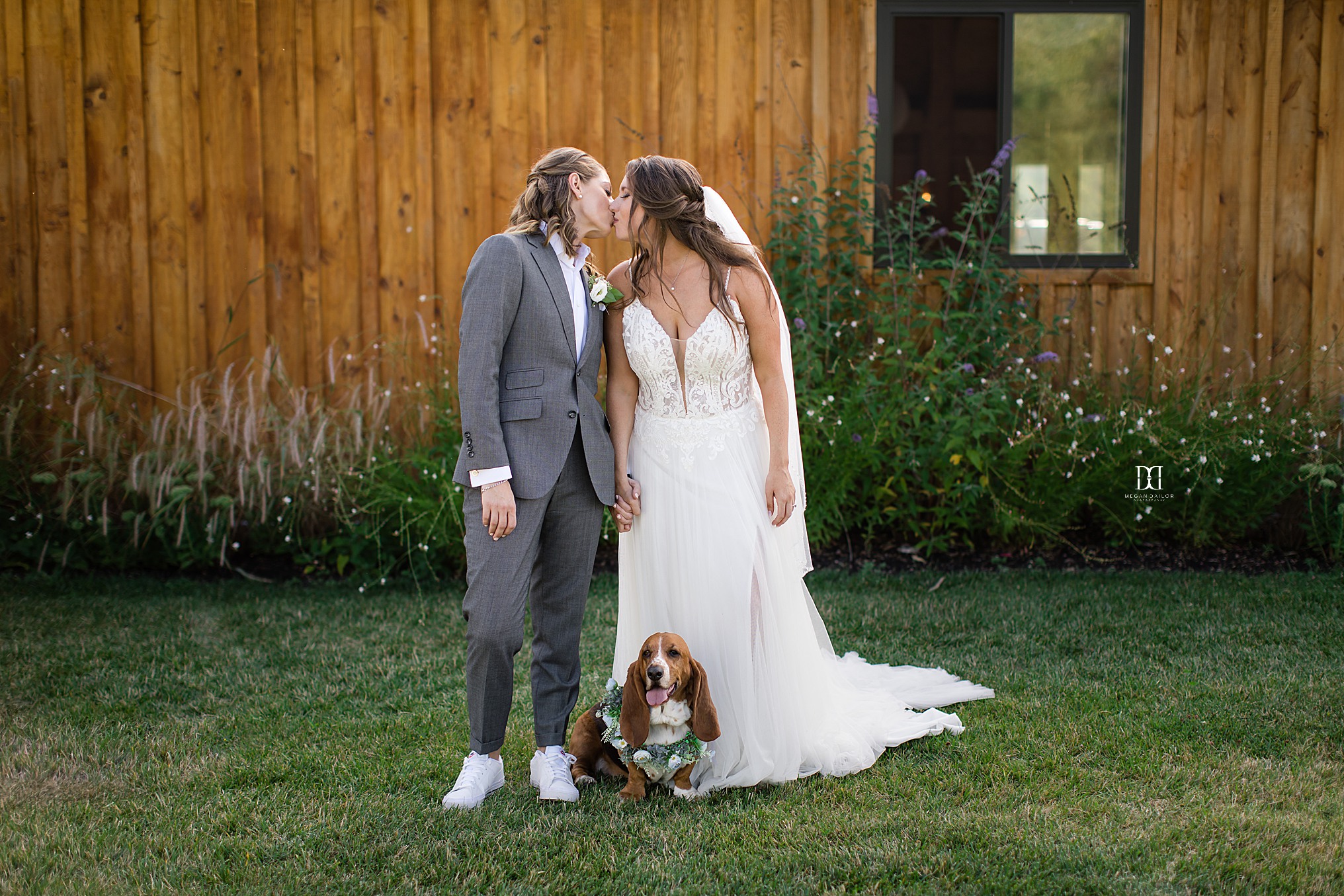 I just want to roll her ears up into little scrolls and let them unfurl.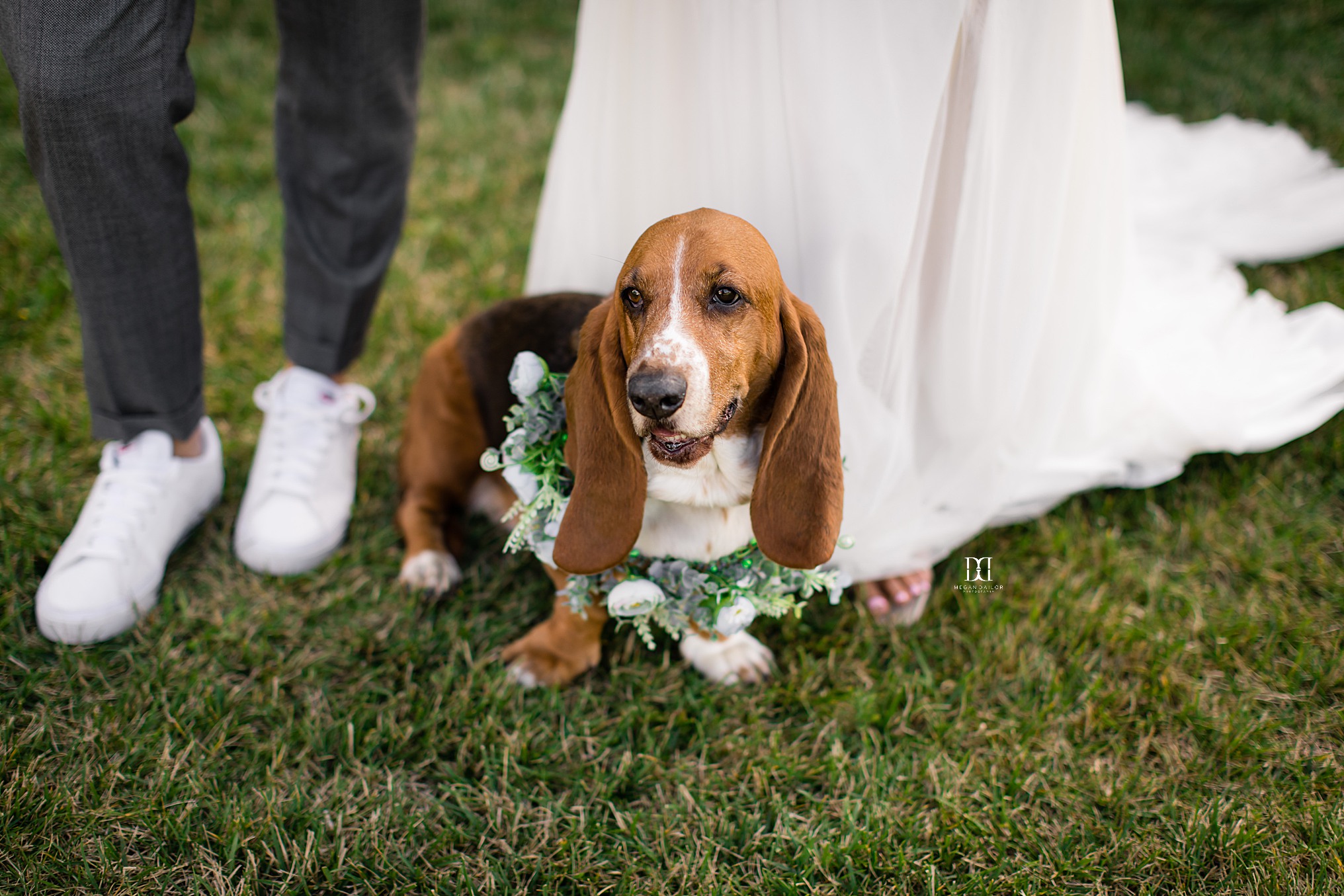 Loved this wedding party! Great group of people, unsurprisingly. It was wonderful to see Erin and Lacey surrounded with such love.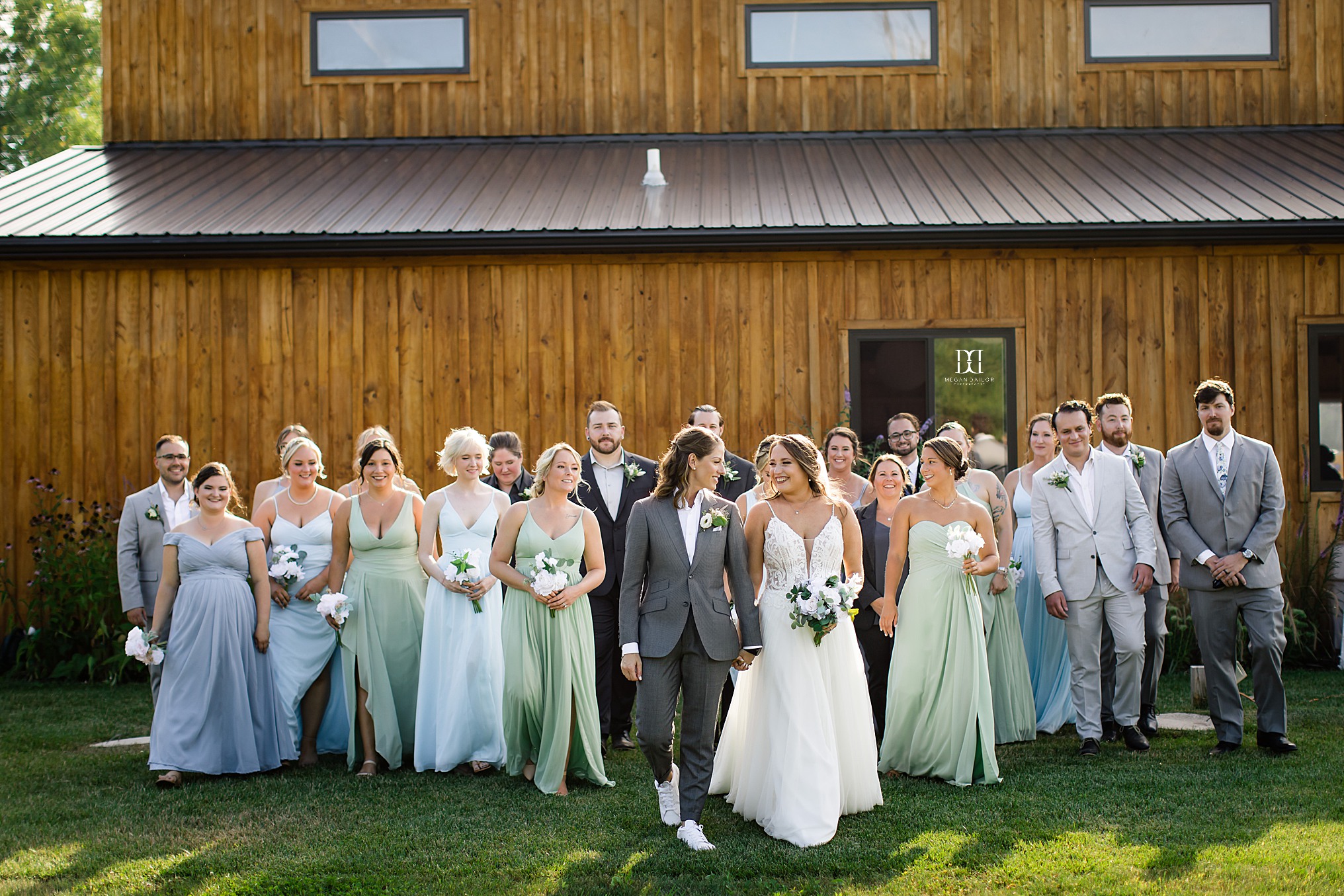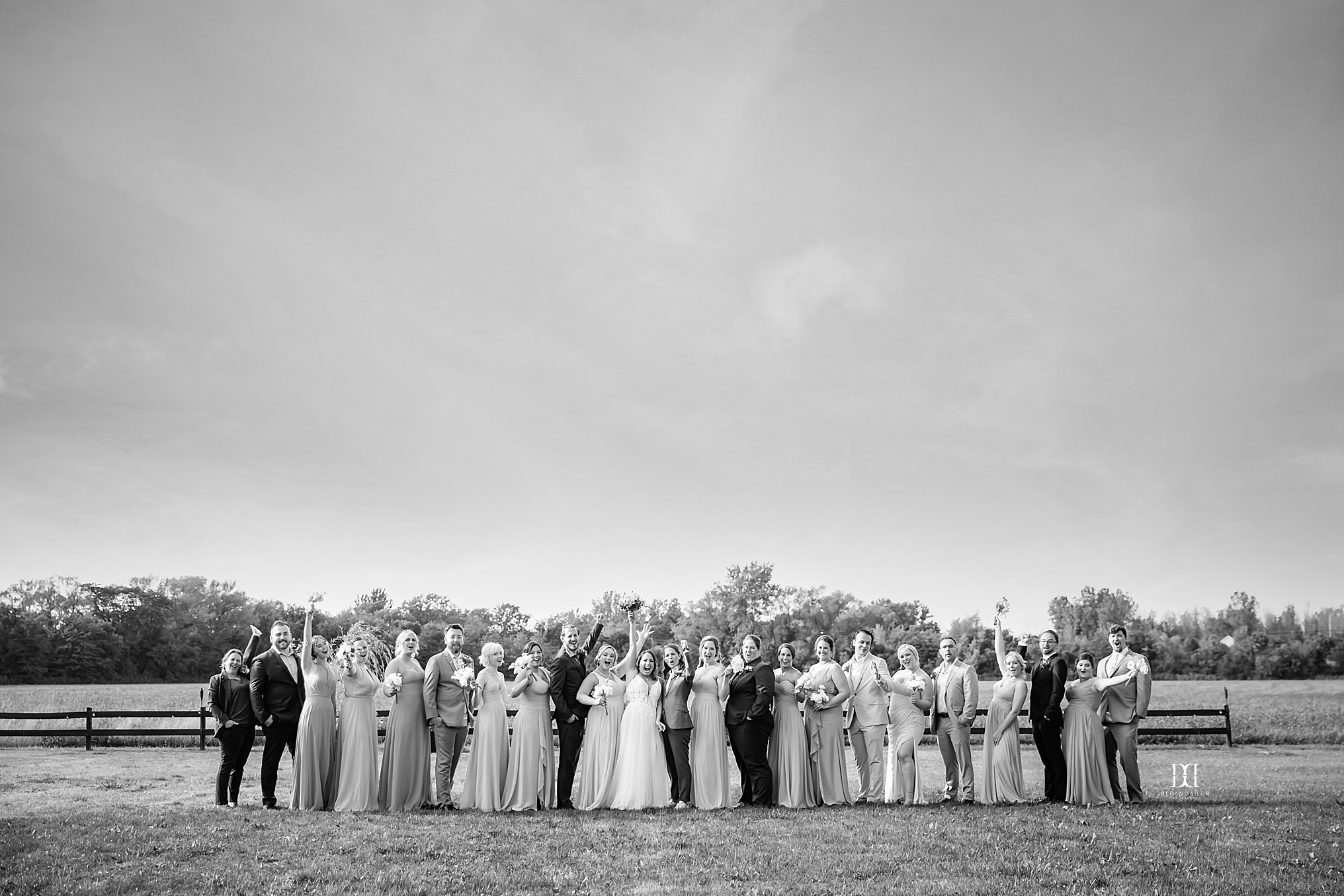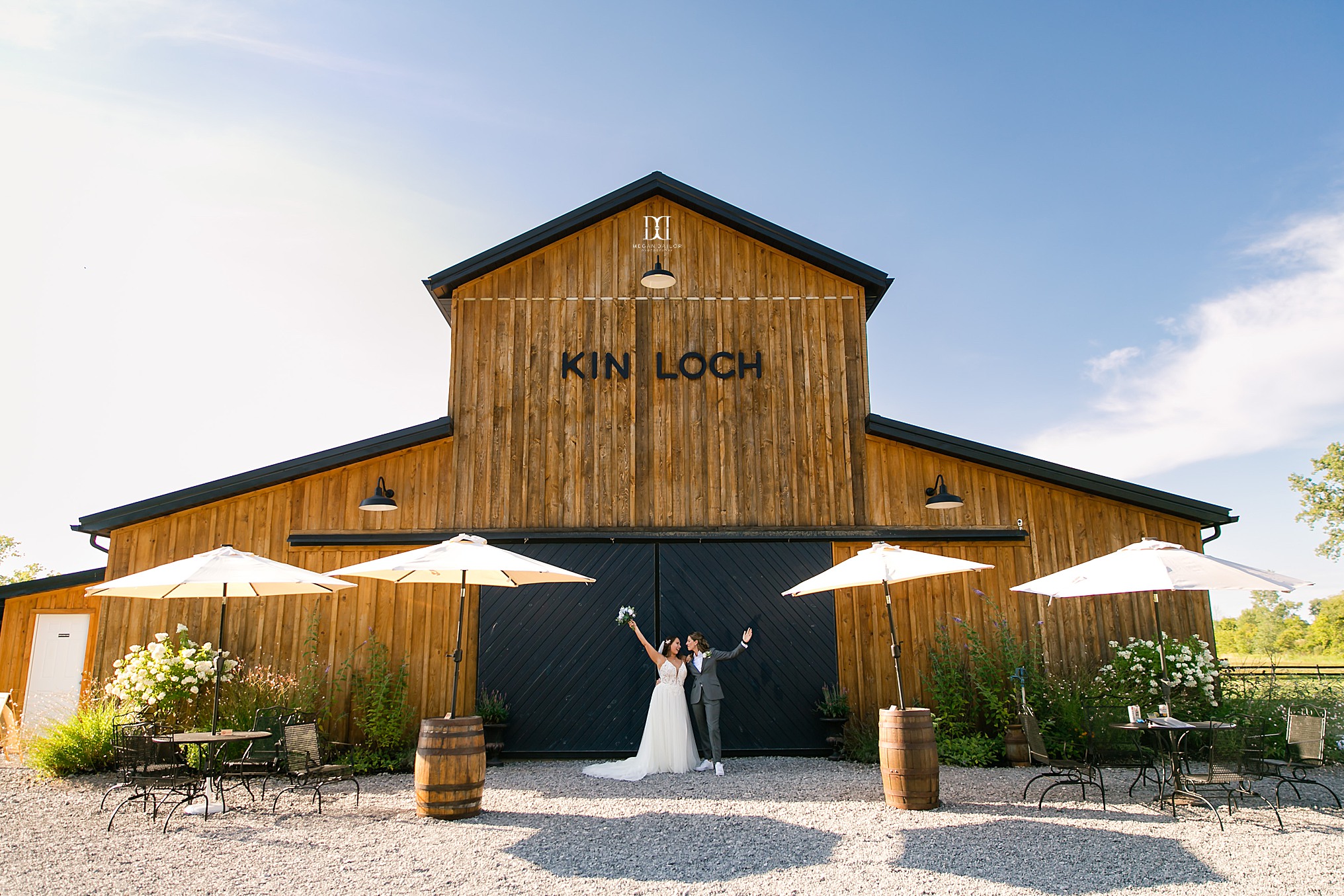 Adults and children react slightly differently to wedding toasts lol.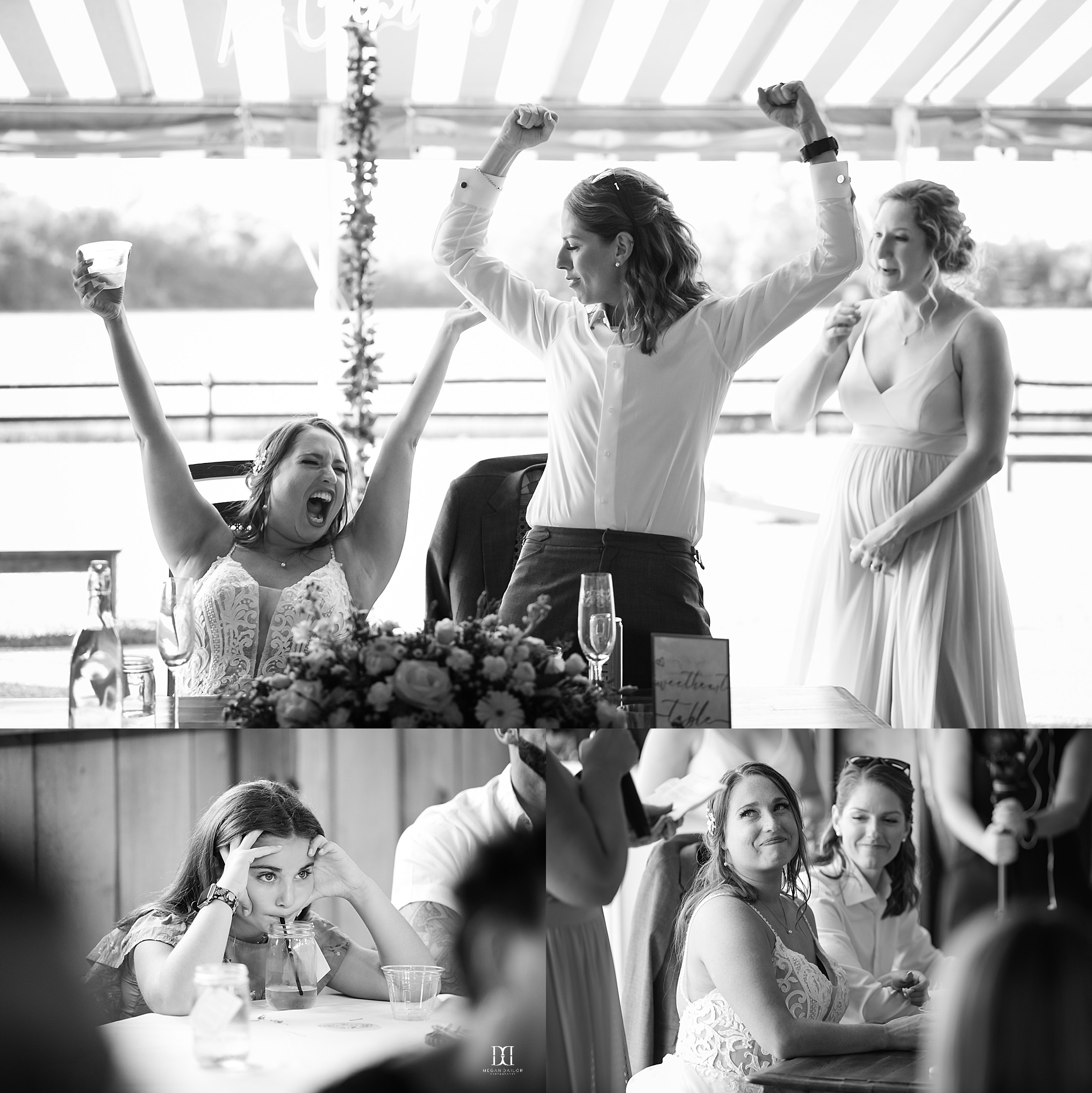 We had the most gorgeous sunset ever, perfect to illustrate the warmth of these two hearts.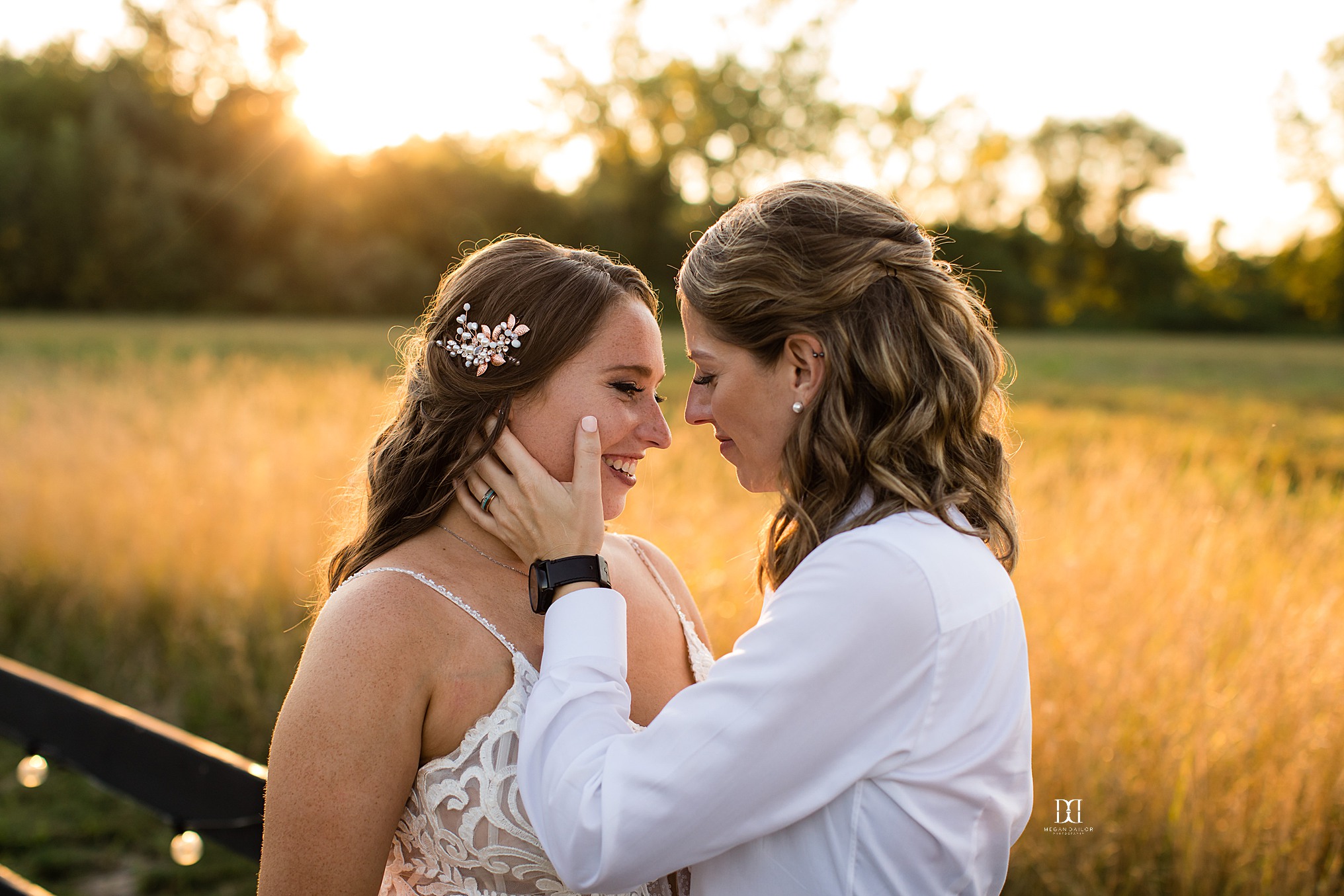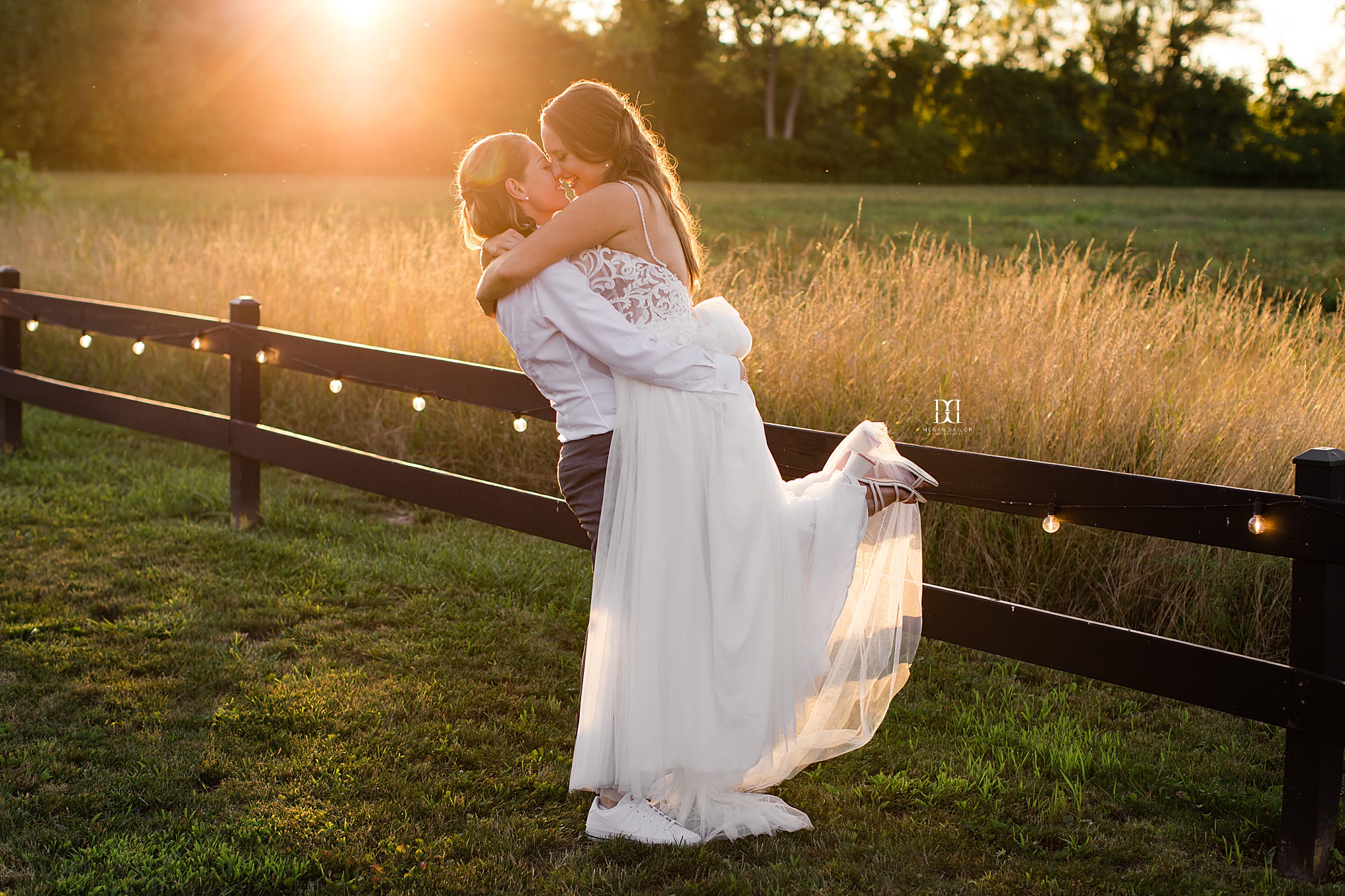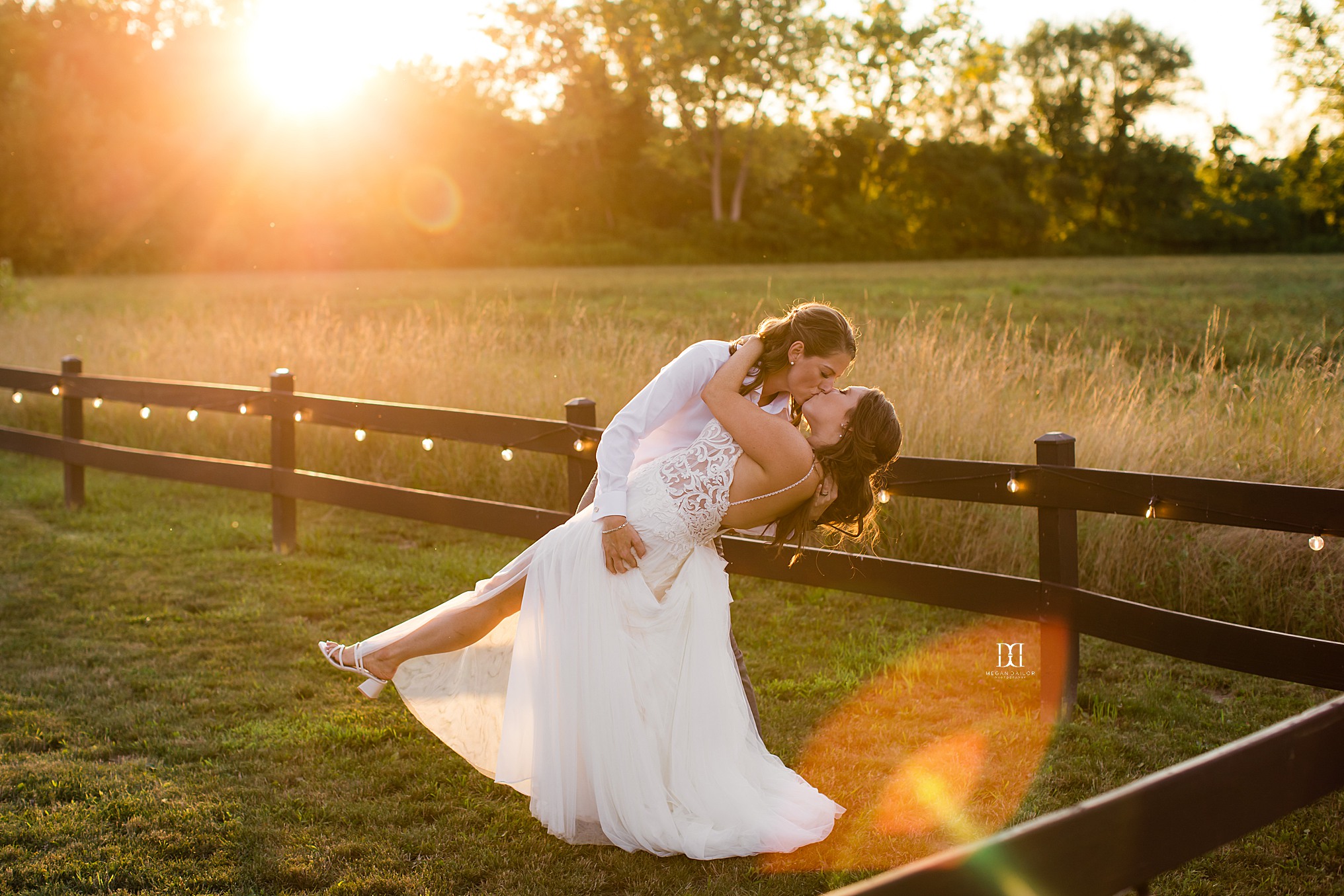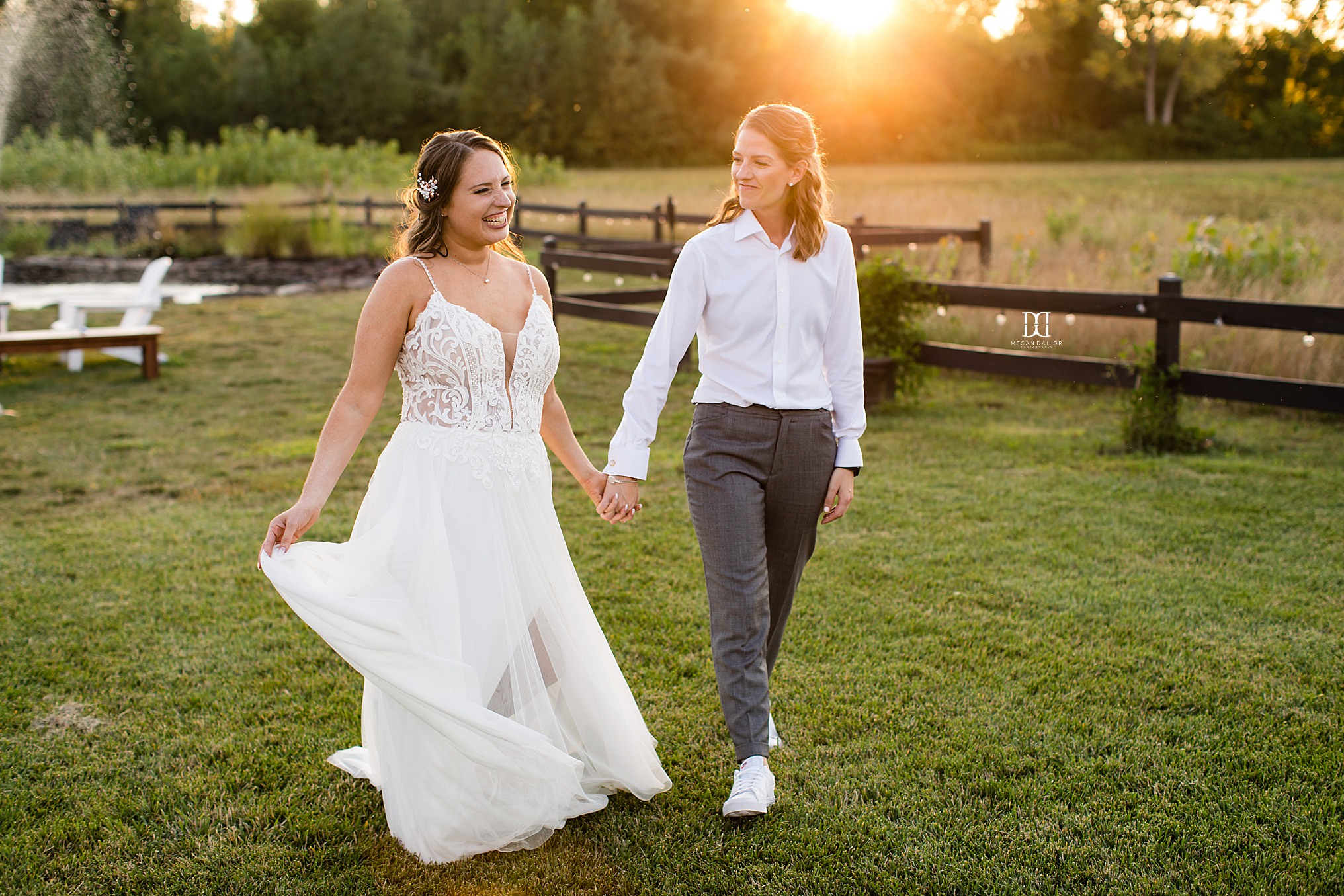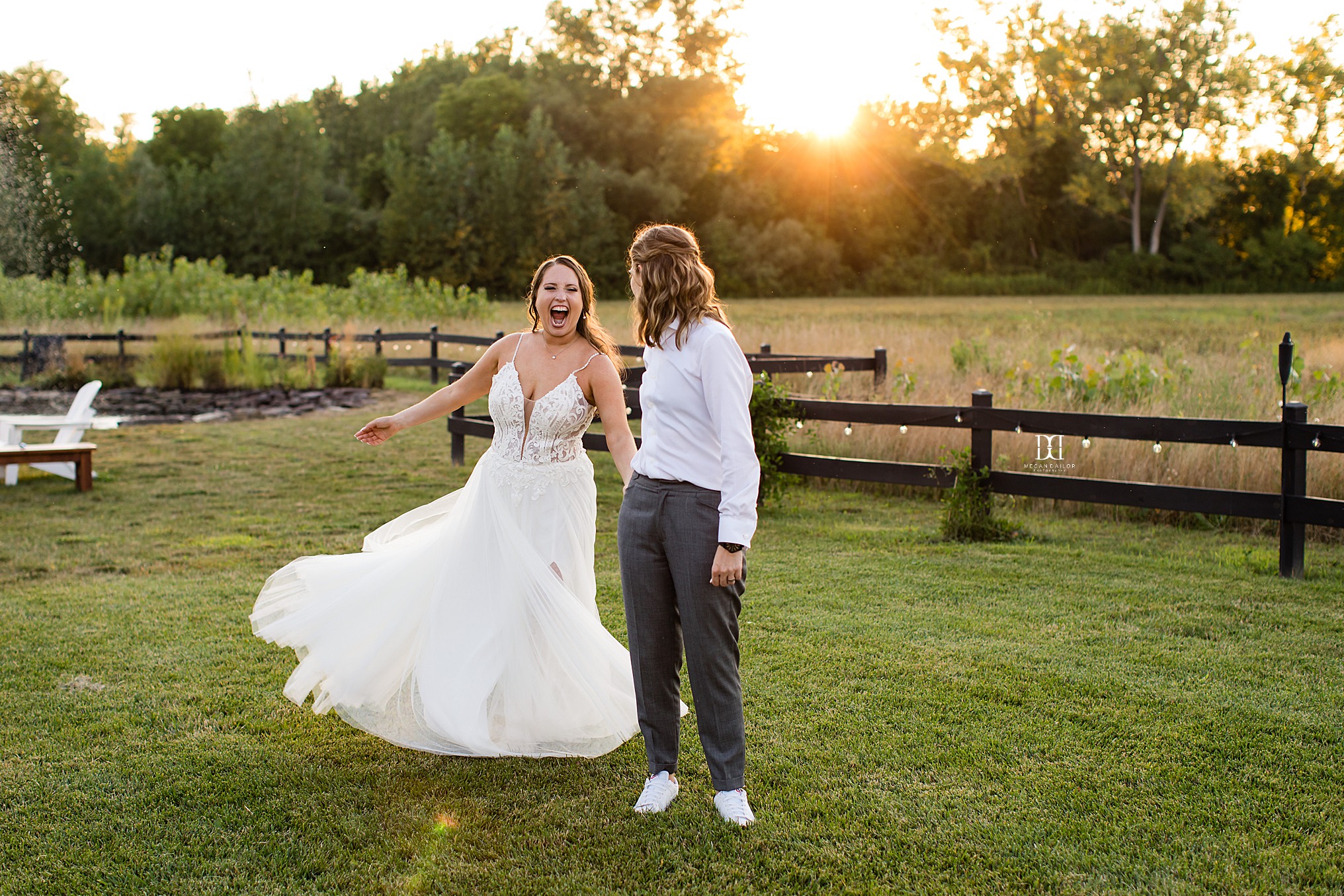 The first dance encompassed the poles of their cuteness that I love so much- playful joy...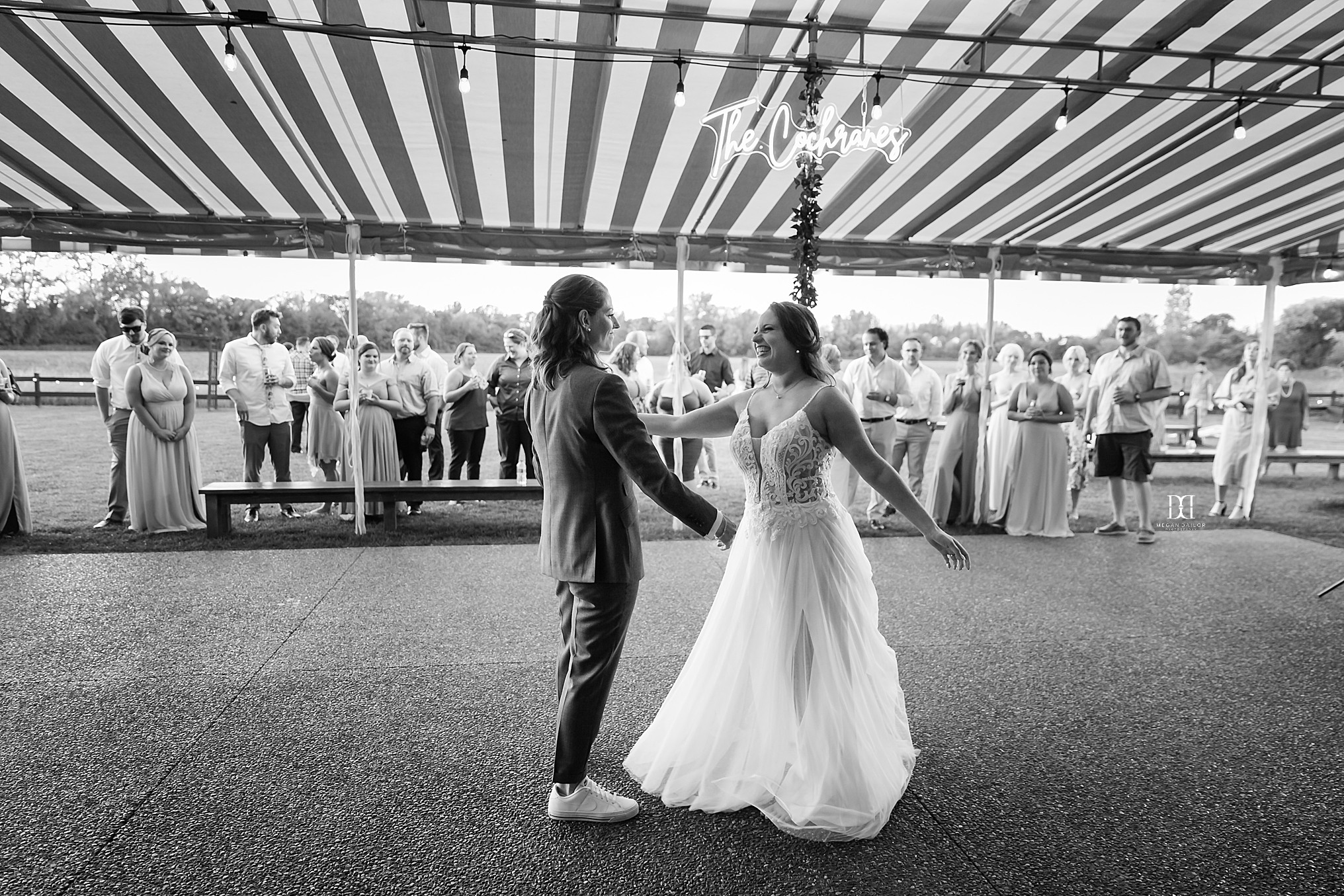 And romantic sweetness.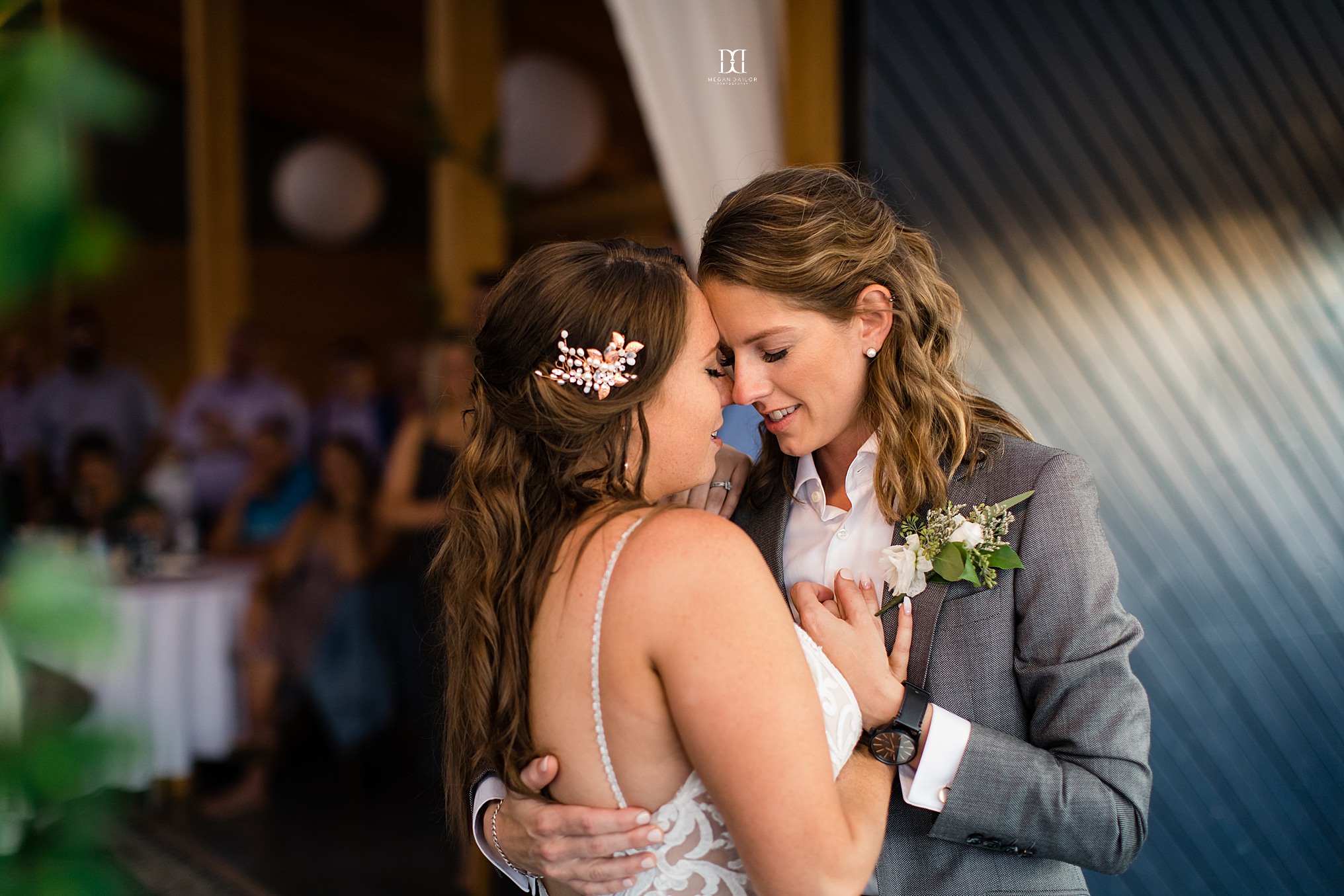 Lacey's dance with her dad was very cute. 
Erin sadly lost her dad when she was younger. When I lost my dad in November, she reached out with the most heartfelt, beautiful message. It meant so much to hear from someone who knows this awful path. She danced with her godfather and it was such an emotional moment. Knowing she had this locket Lacey had made for her with her favorite photo of her and her dad in it during the dance made it all the more poignant.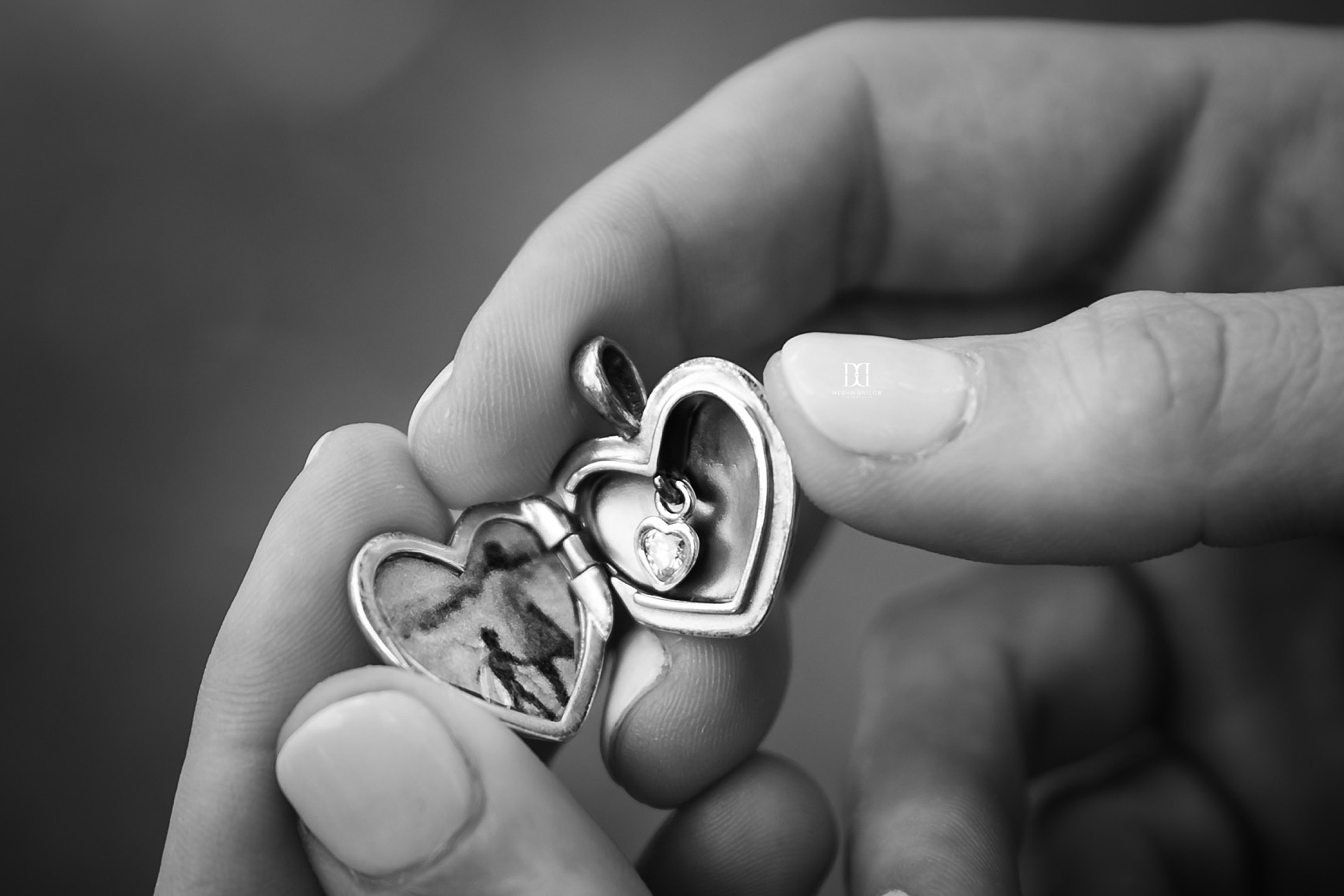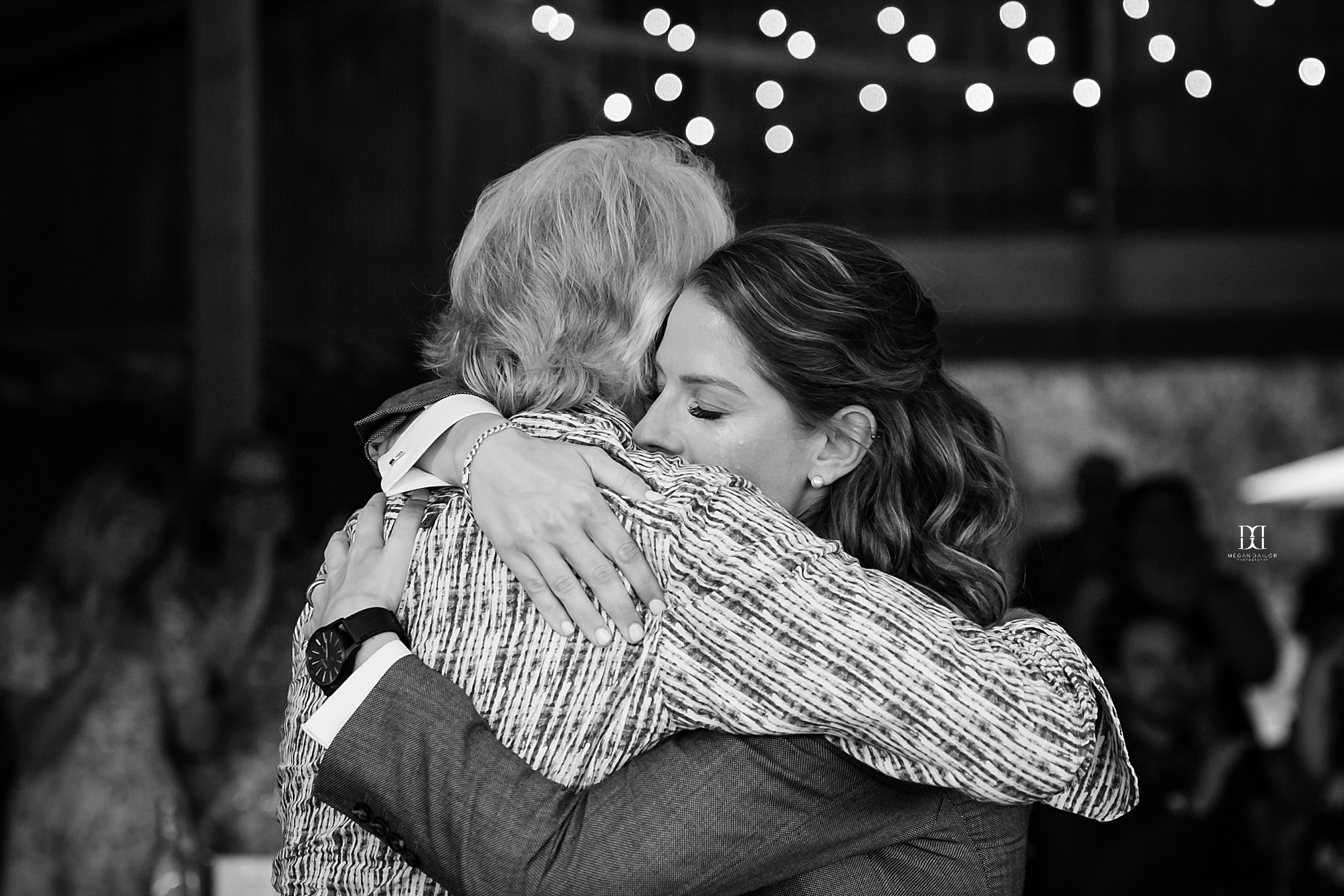 Once the dance floor opened up (and the blazing sun went away lol) folks were ready to hit the dance floor!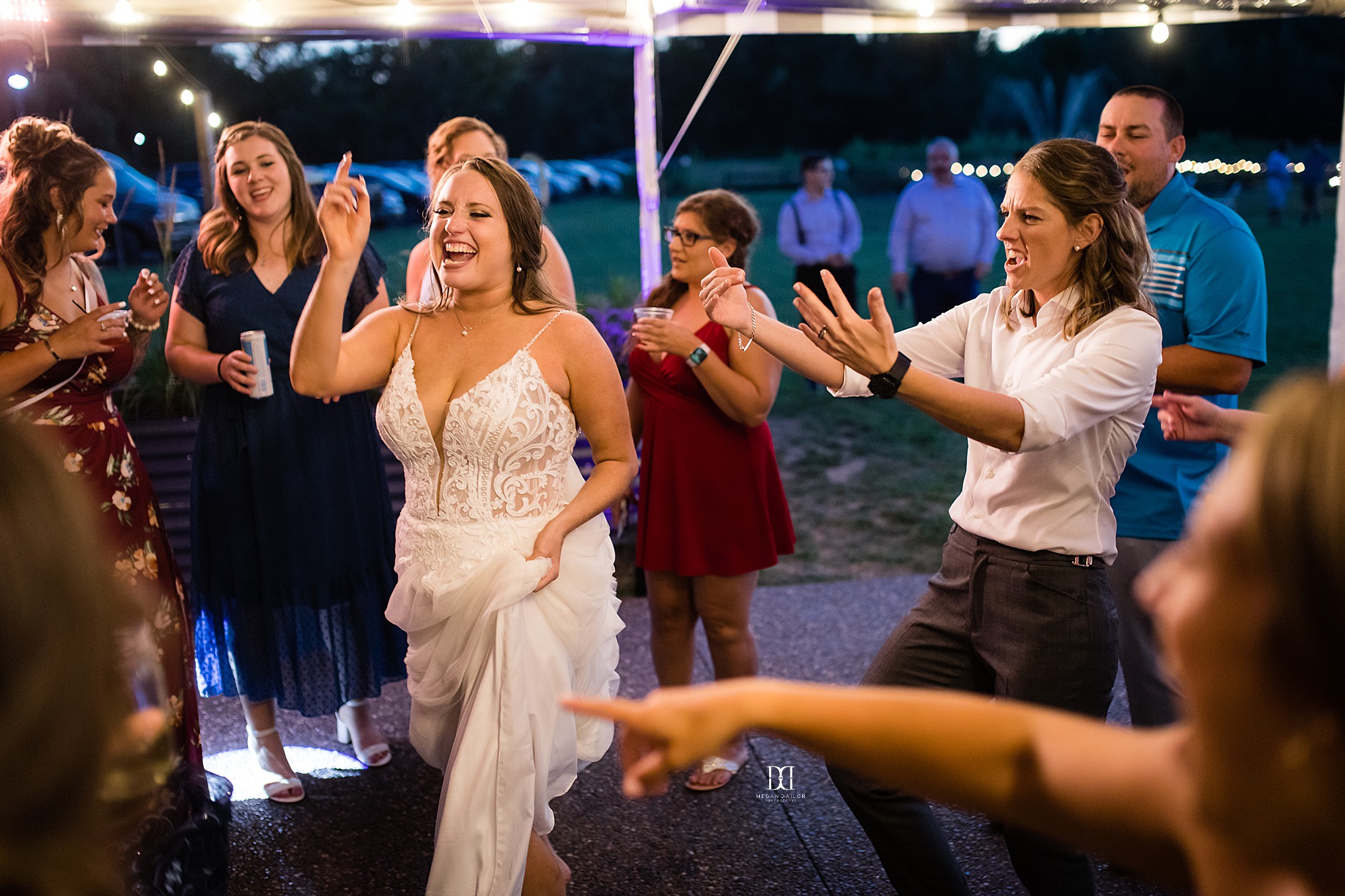 The sing alongs were so good!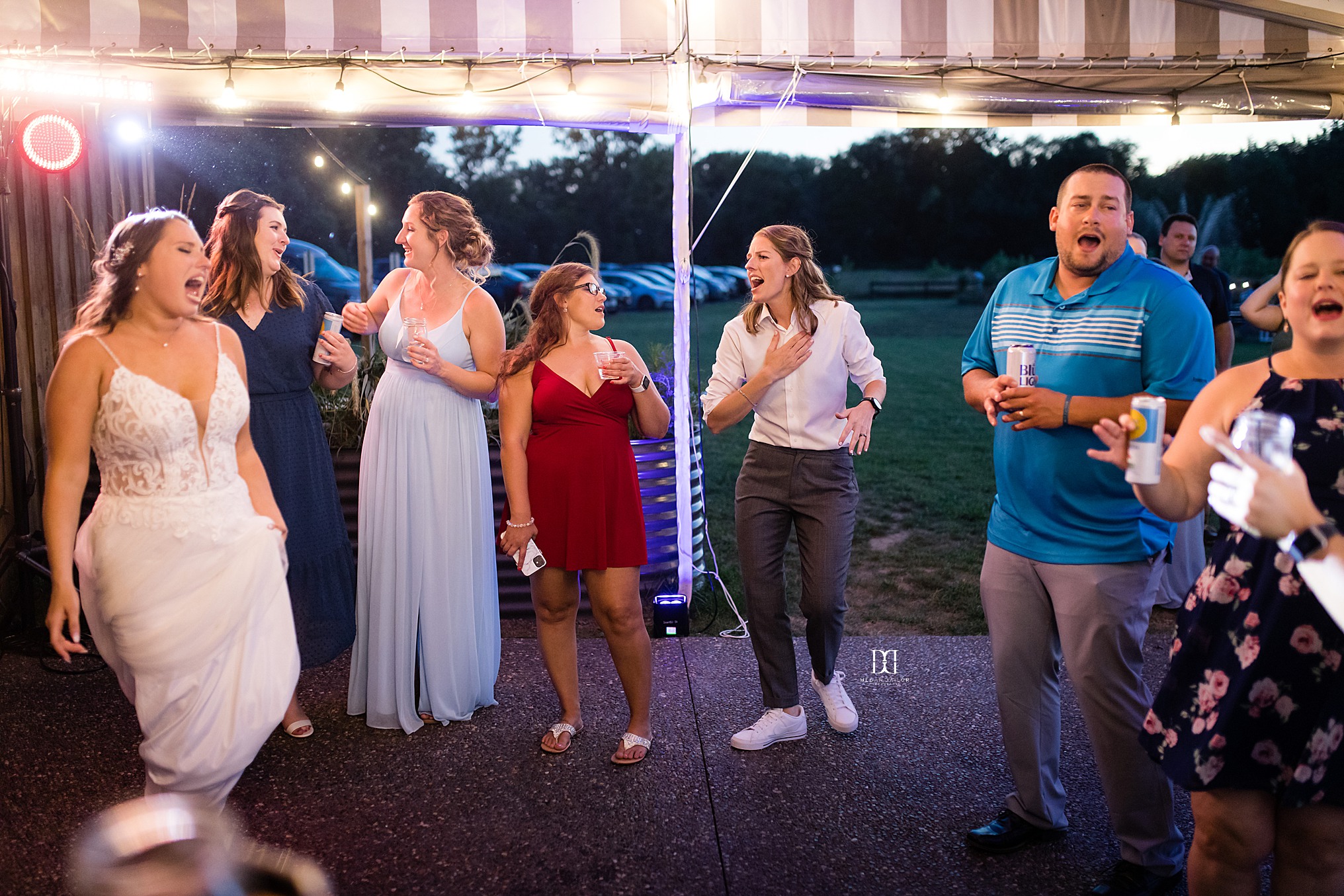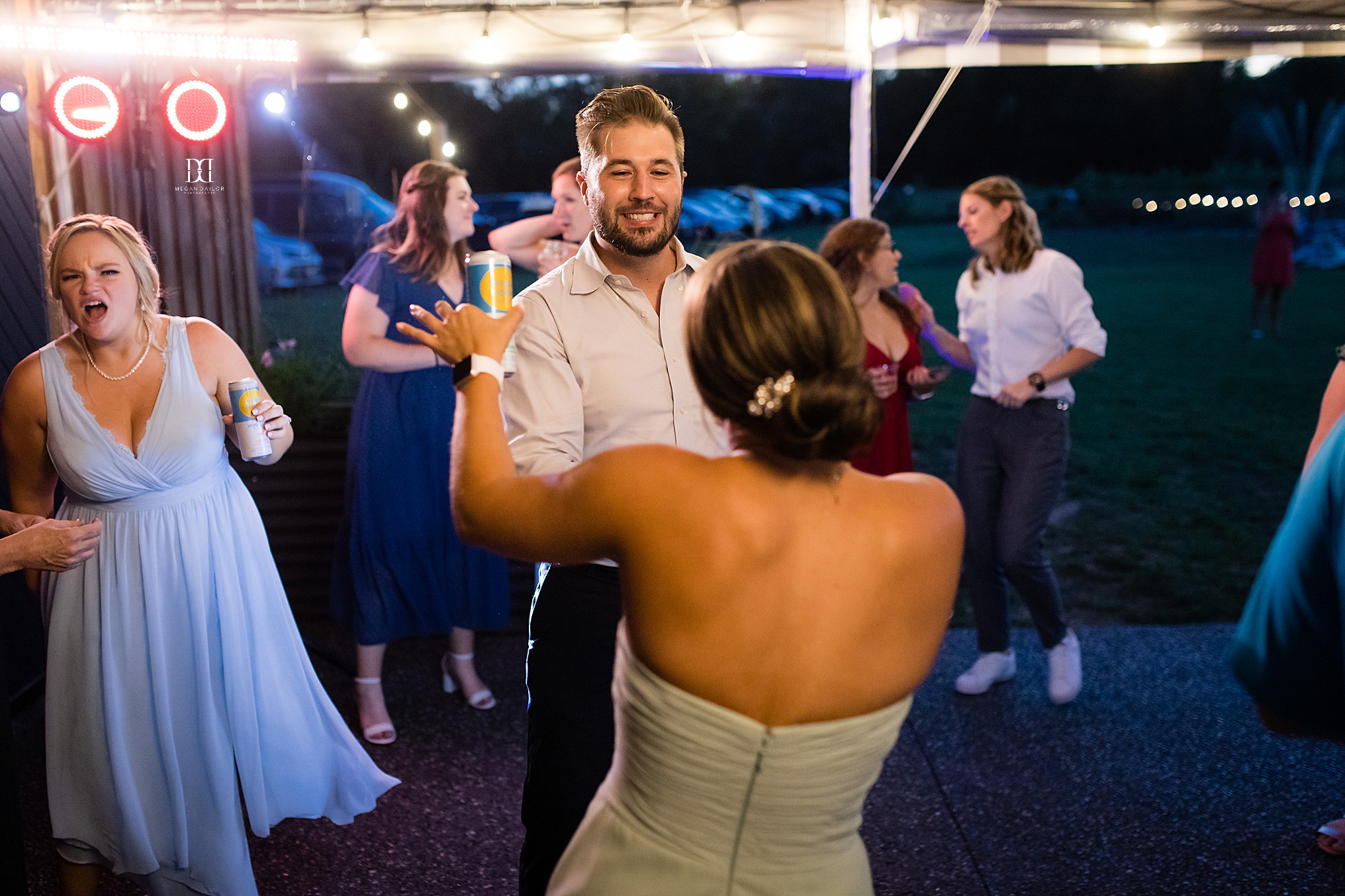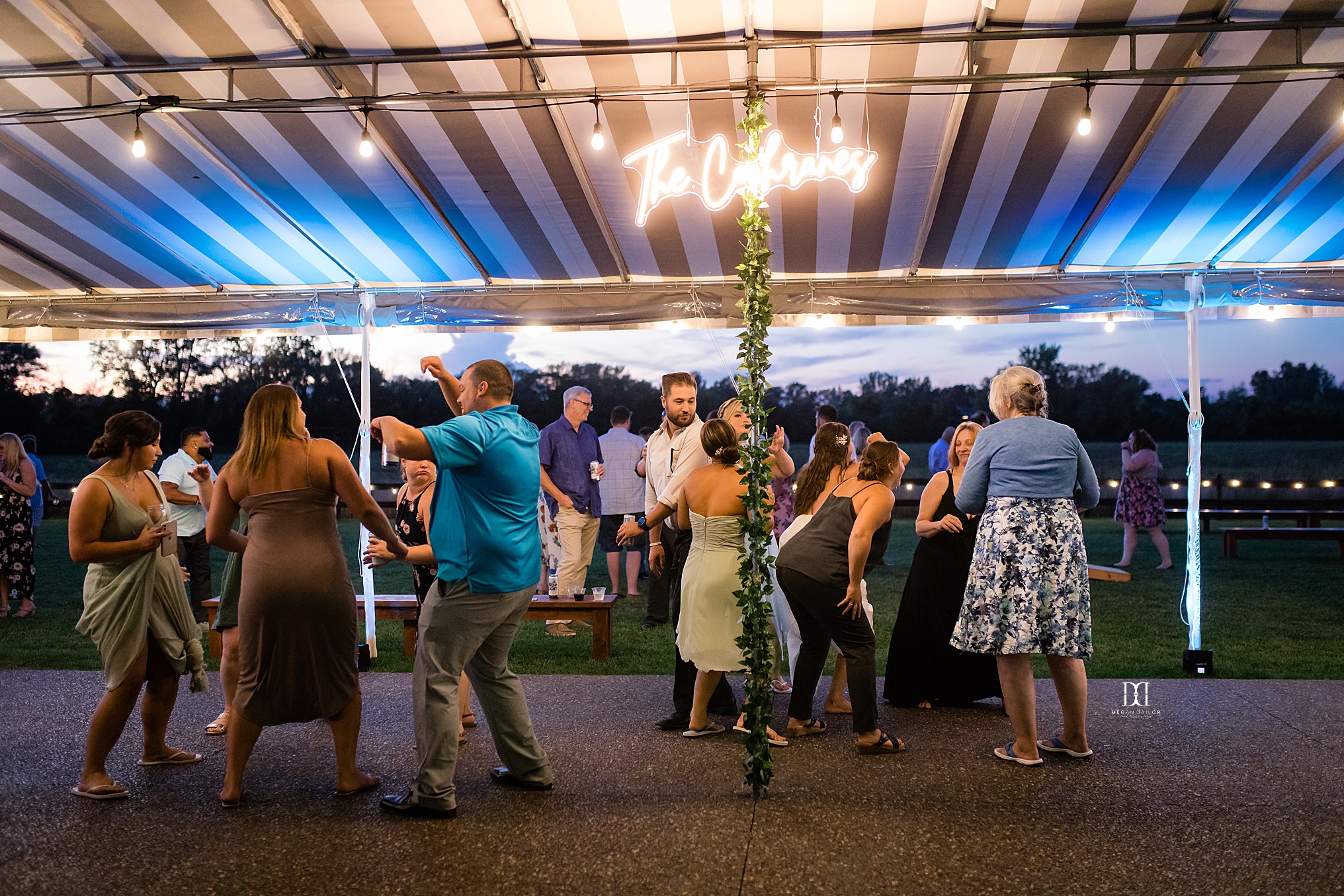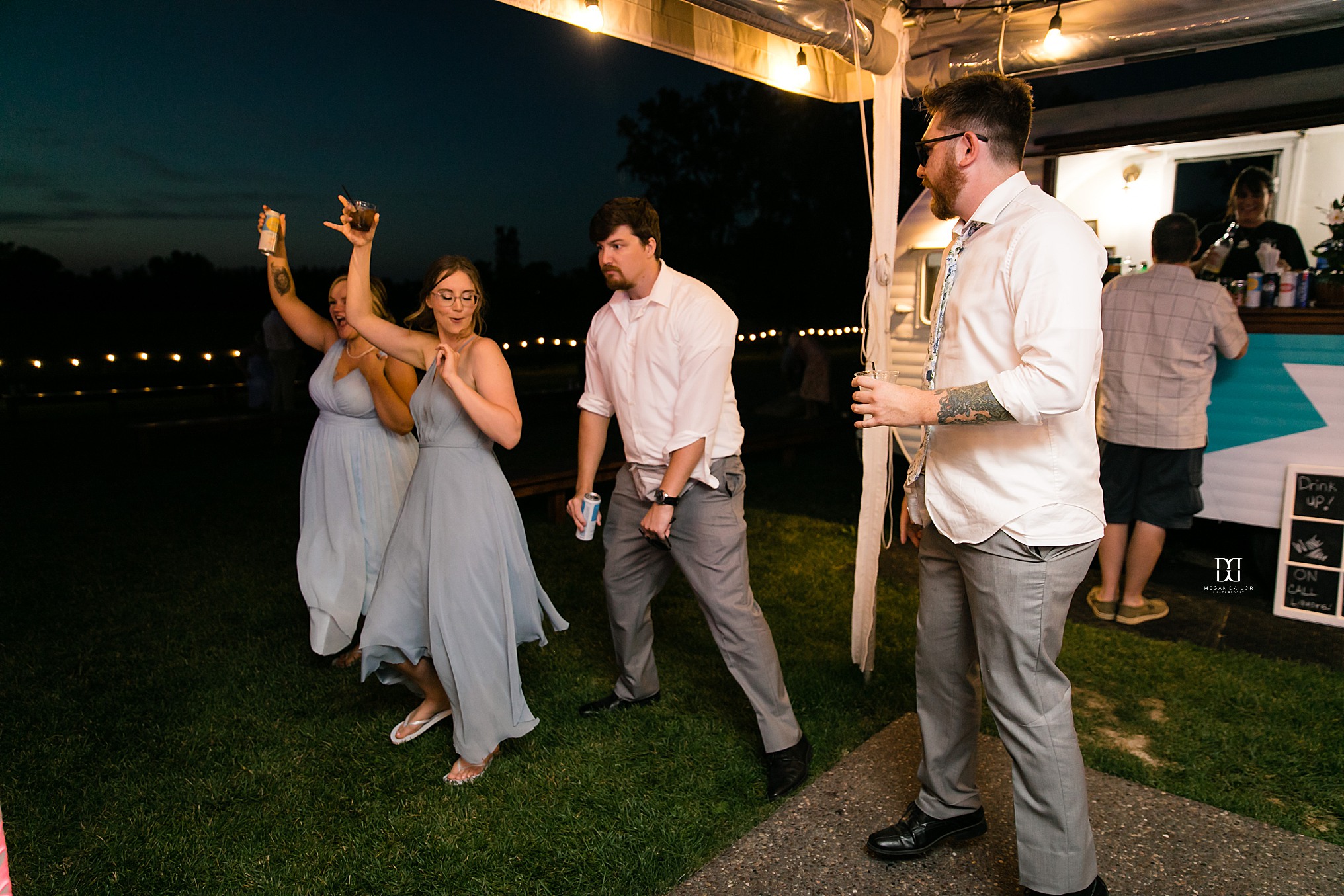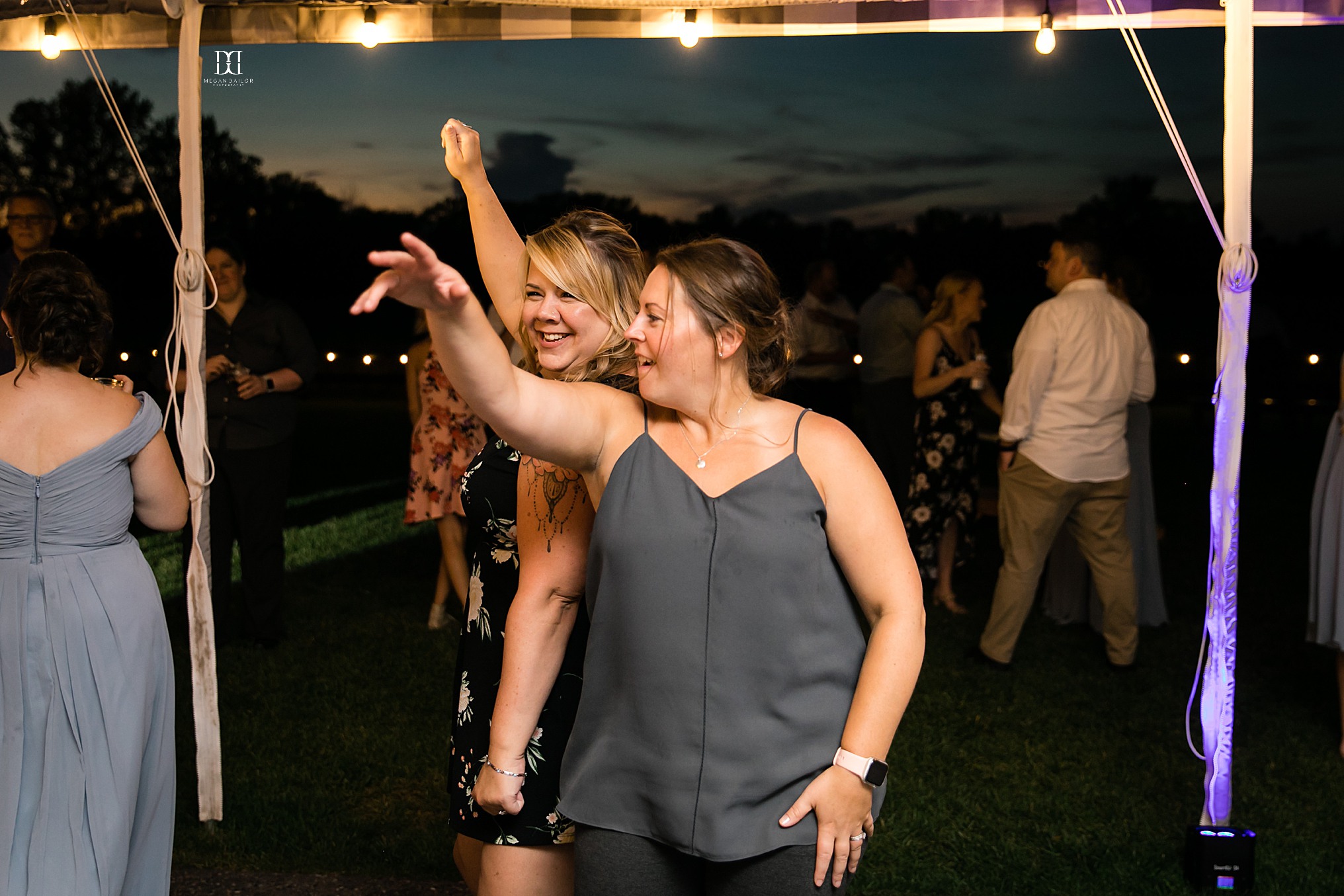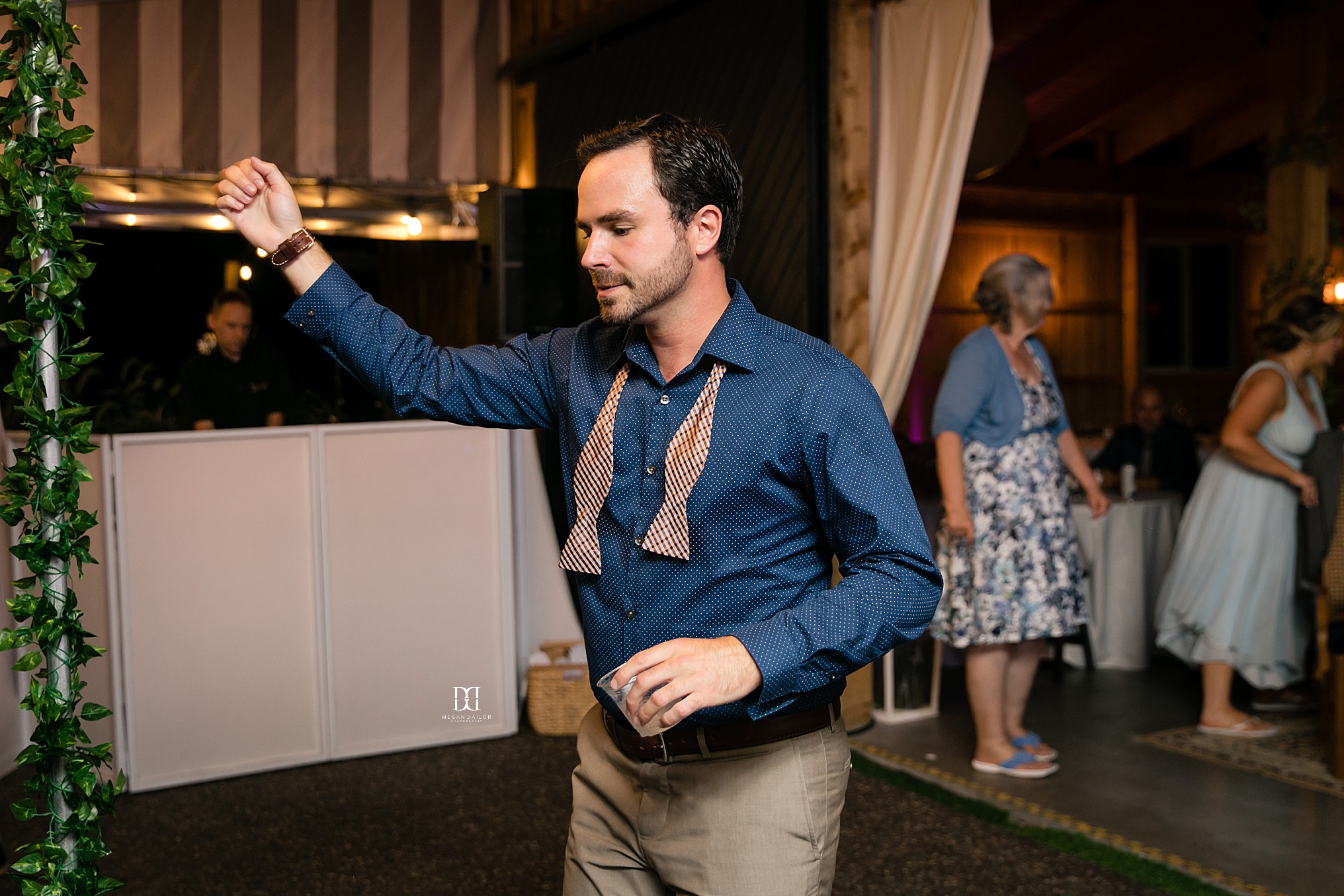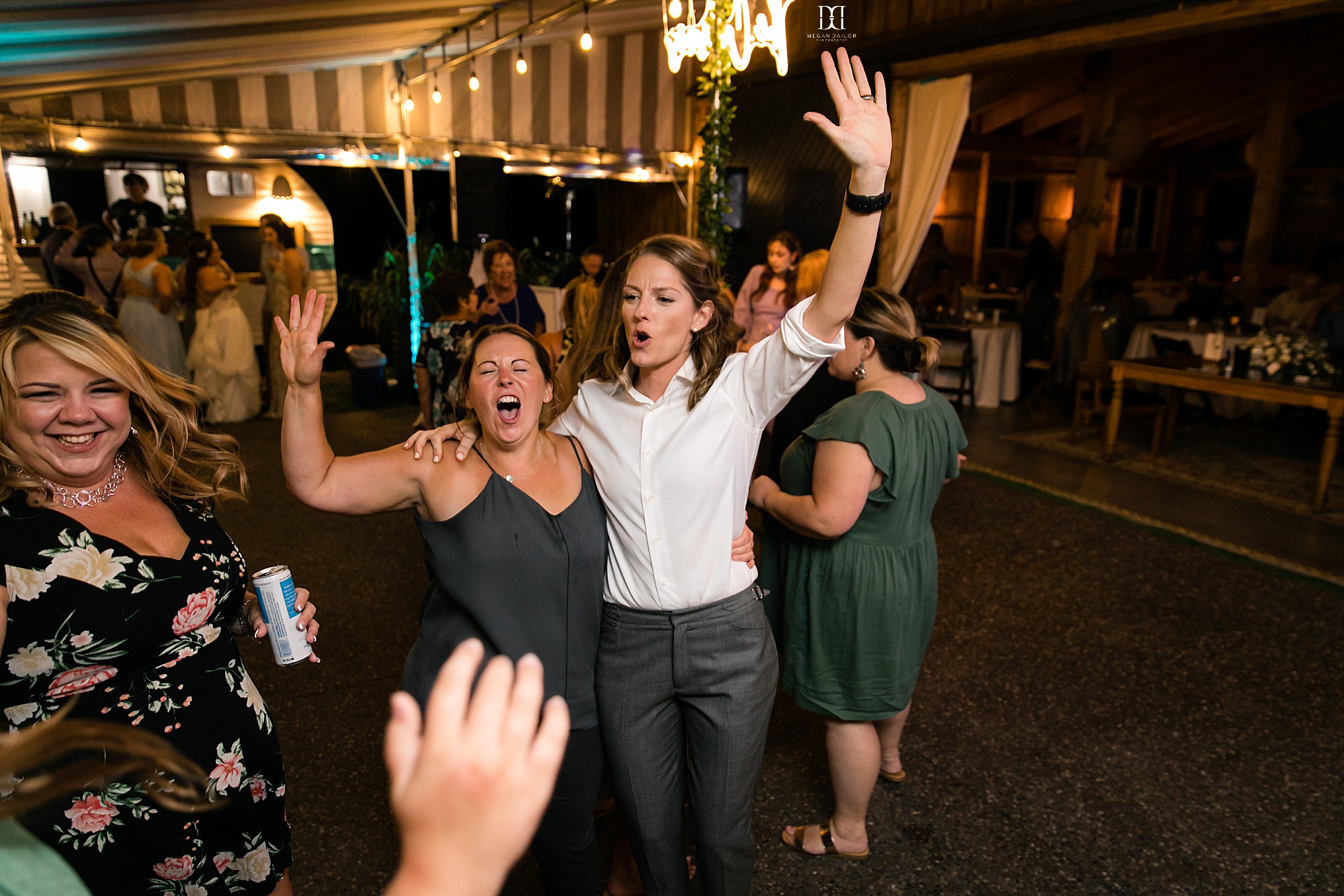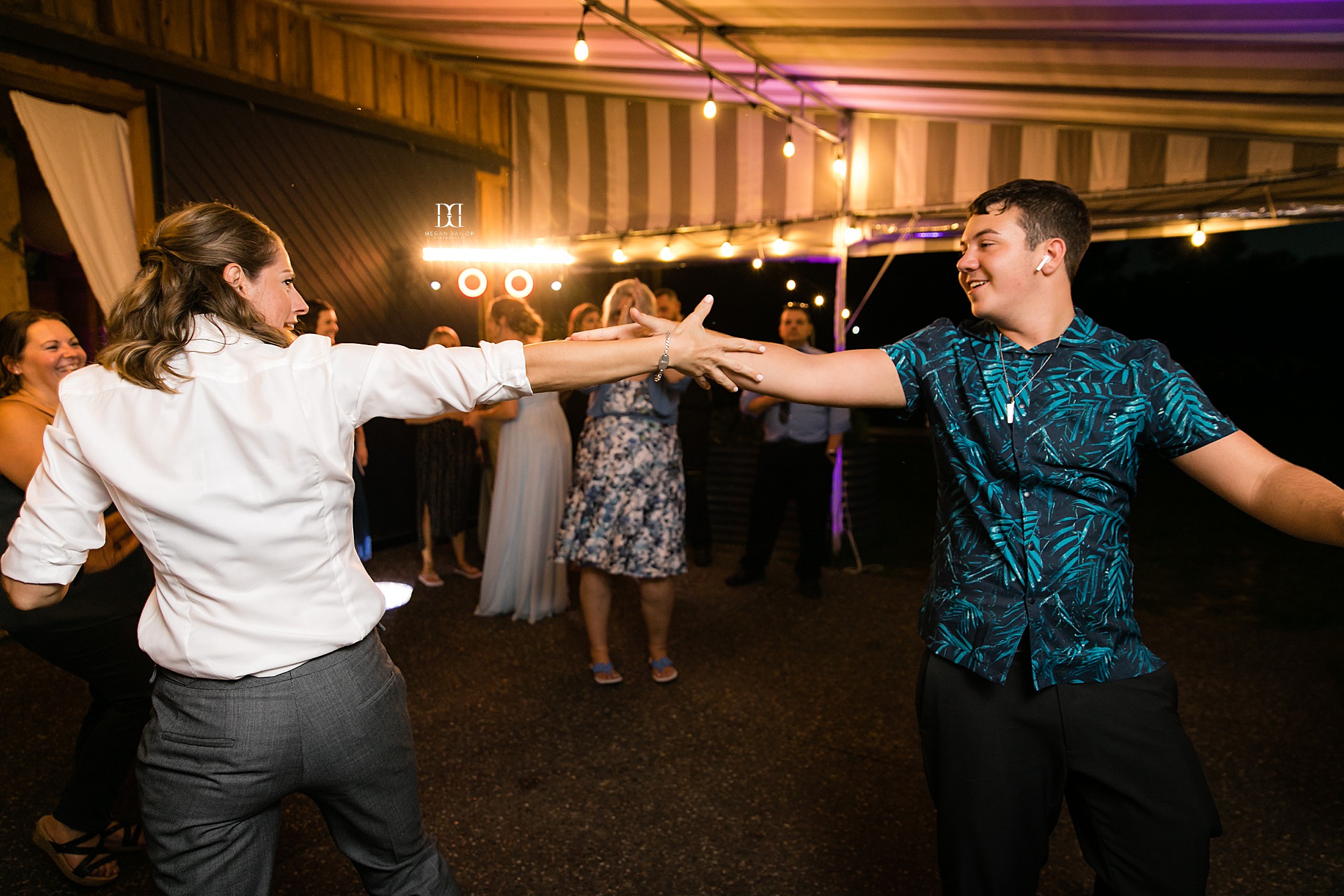 Thank you so much for having me Erin and Lacey, I adore you two and am so glad I got to be part of your perfect day! Congratulations!!!
Kin Loch Farmstead Wedding