What a trip!  My cousin Kristy has been a great supporter of my work, and when it came time for her to get married I knew I'd be the lucky one photographing it. Kristy and Tony are so much fun, and I was so excited to watch the event develop- they considered having it here in New York, then thought about going on a cruise, and finally decided on Vegas. They flew me out and we showed Vegas what's what...
On to the wedding!
I love Kristy's dress...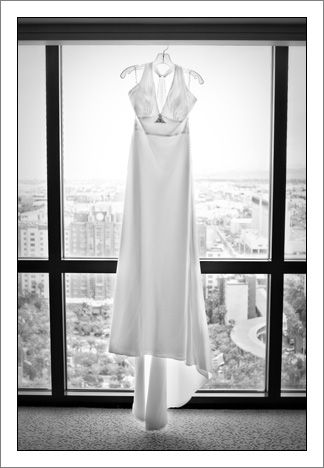 And shoes (I seriously can't believe she walked all around Vegas in those!)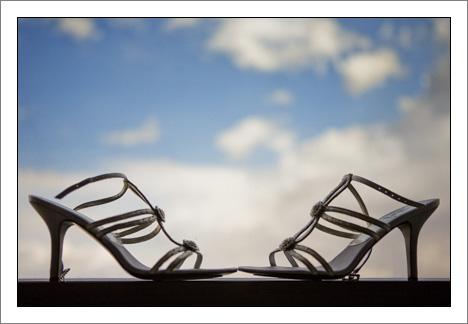 She's so pretty!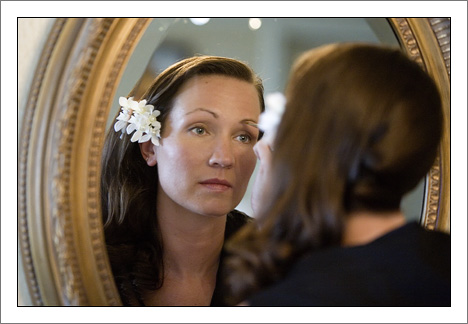 He's not too bad either.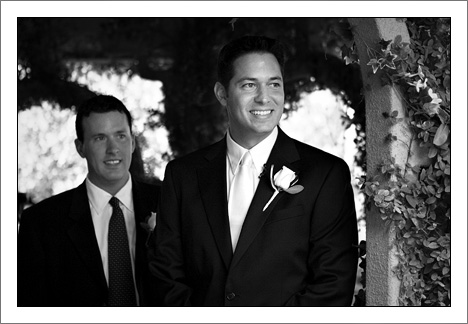 The ceremony was so sweet, it went from tears...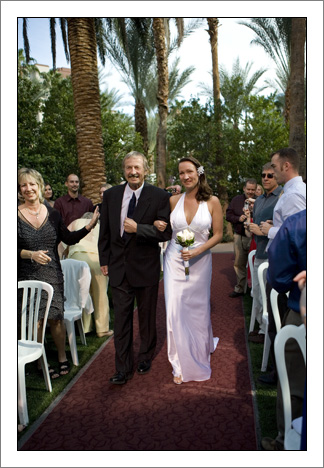 ...to laughter!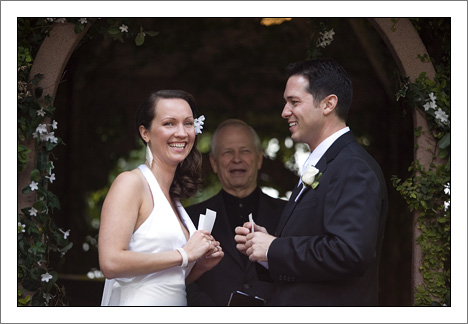 To sexaaay!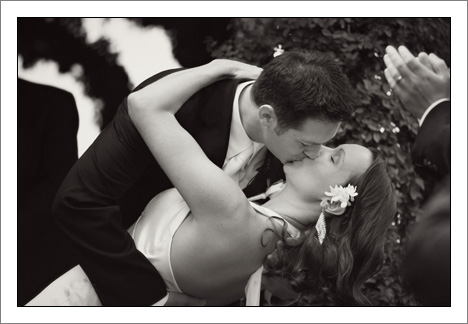 Mr. and Mrs!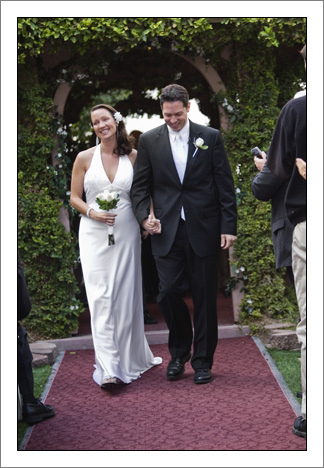 Then we went around the strip and did some portraits... mmmm!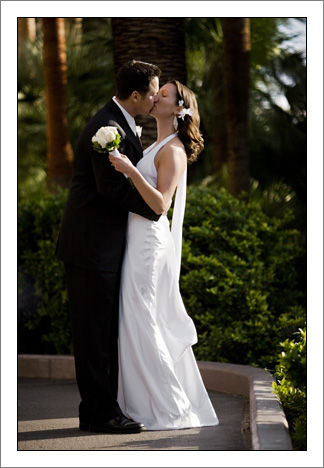 I wanted to hit this sign for the REVOLUTION lounge in the Mirage, it's related to the Beatles "Love" show, which we saw... it was amaaaaazing!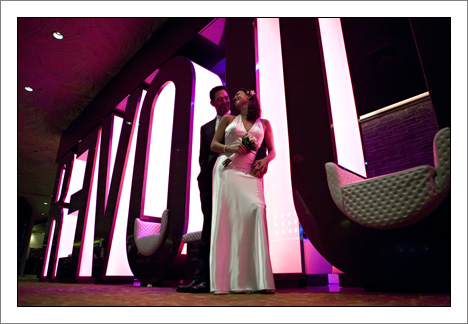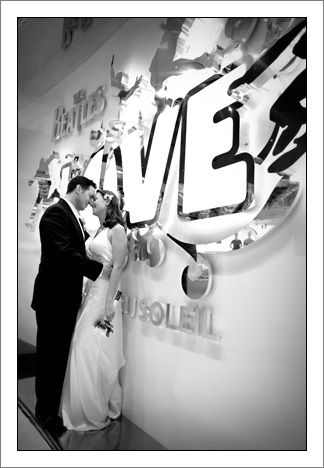 Aren't they cute?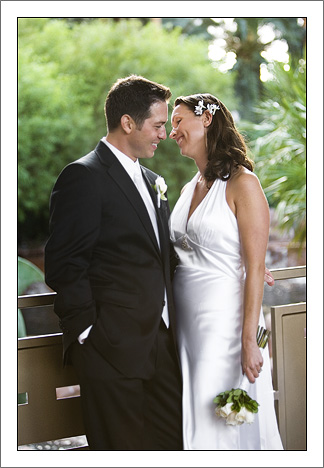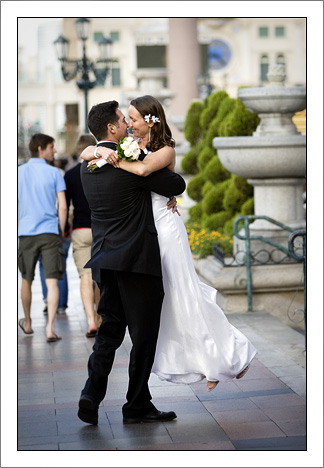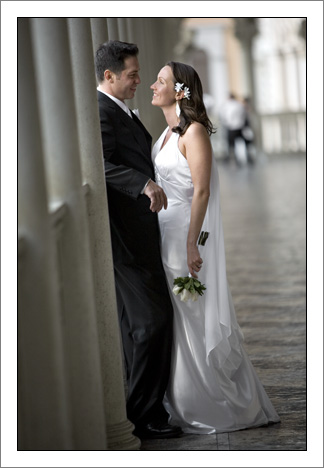 Headed into the Venetian for this cool shot at Tao.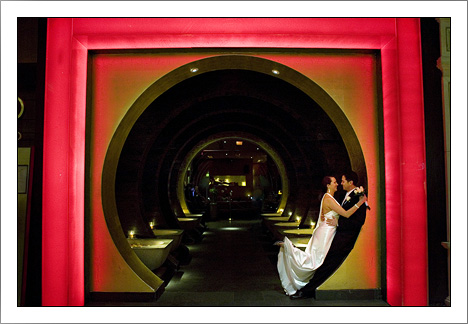 And on to the reception!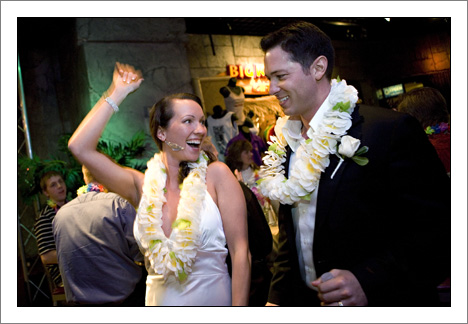 There was a small stage for dancing, and it was packed all night! I think there was a pool going for how many people would fall off, but it never paid... this is a sure-footed group, ha ha.

This picture kills me... take note of the video playing in the background! If you can't guess it, I'm not telling 😉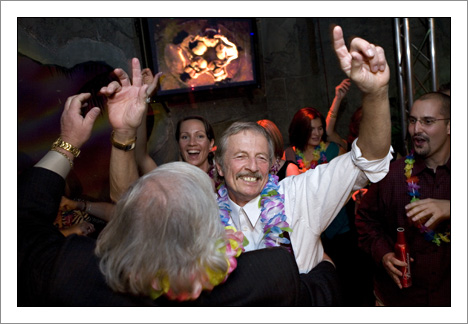 And of course it wouldn't be a Vegas wedding without this guy...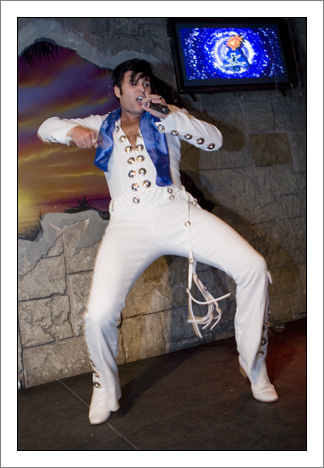 On Sunday, Kristy, Tony and I headed to the Neon Museum's Boneyard for a fun shoot (there was also a low-rider convention nearby, which was comedy gold... watching them hit the hydraulics and bounce around as they drove past was endlessly entertaining!)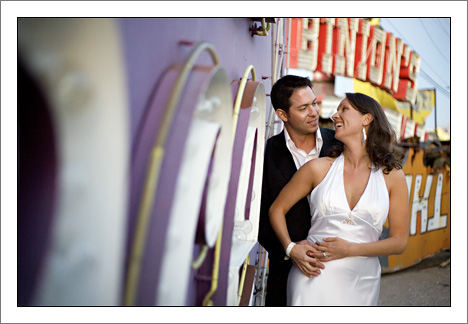 Oh, can't forget the rings... we put them on one of the little light bulbs in the signs 🙂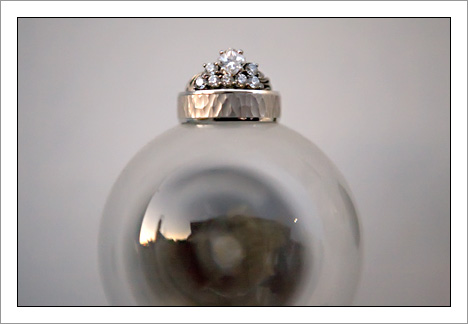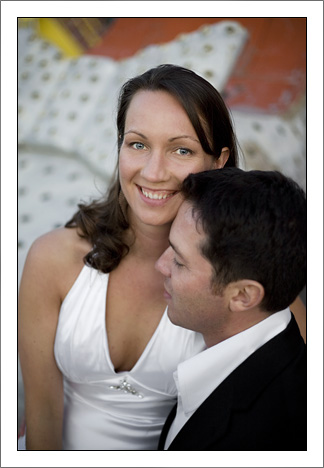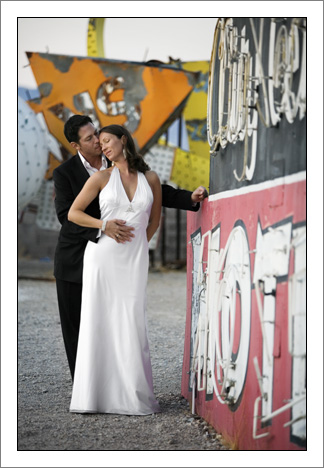 Hot! They were so easy to work with, too 🙂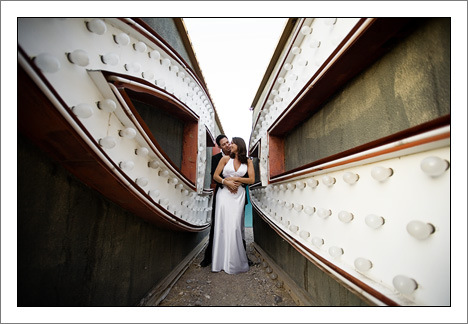 And one of my favorites...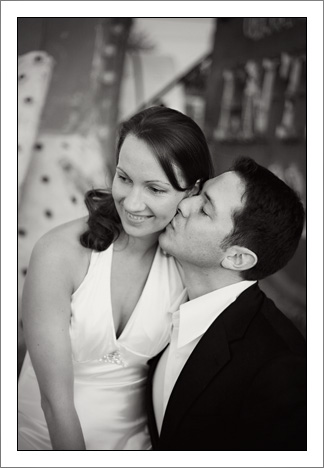 Ok, that's it for now! I had such a blast with you guys, it was an honor to be your photographer 🙂