Lodge at Welch Allyn Wedding
What can I even say about the Kleppers? I love this family so much! I photographed Laura's wedding this spring and last weekend shot Meghan's wedding as well. This family is so kind and sweet and genuine, it has been an honor to be part of their weddings! In this shot, Meghan was reading a book from Pete and got emotional, so Laura and the other bridesmaids stepped in to make her laugh. It was important to keep the eyelashes on, ha ha!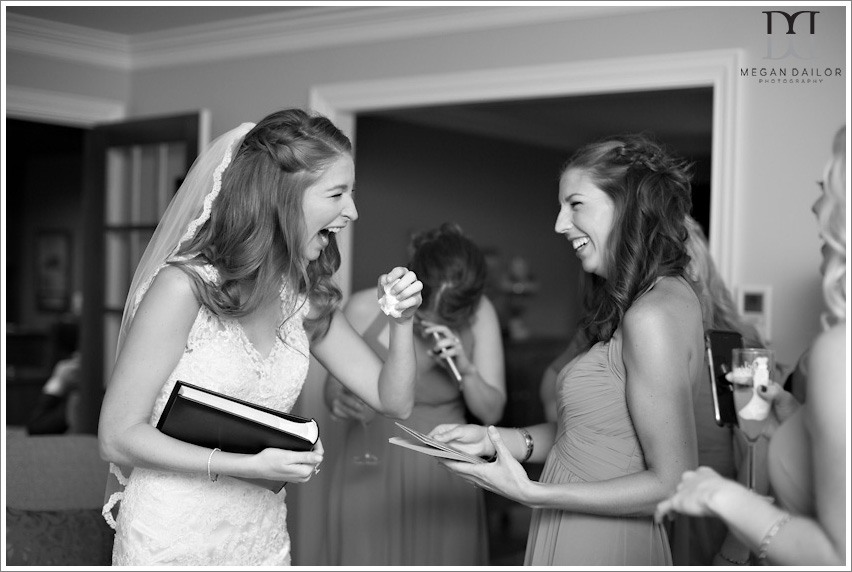 Pete had a pretty chill morning with the guys at the nearby Craftsman Inn.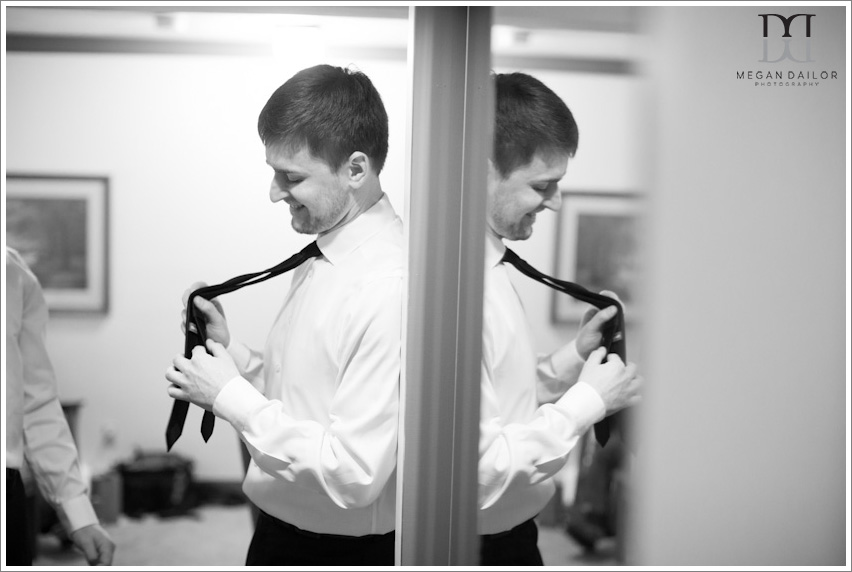 We headed back to the Immaculate Conception Church in Fayettesville for the wedding ceremony. Pete was looking so calm and happy!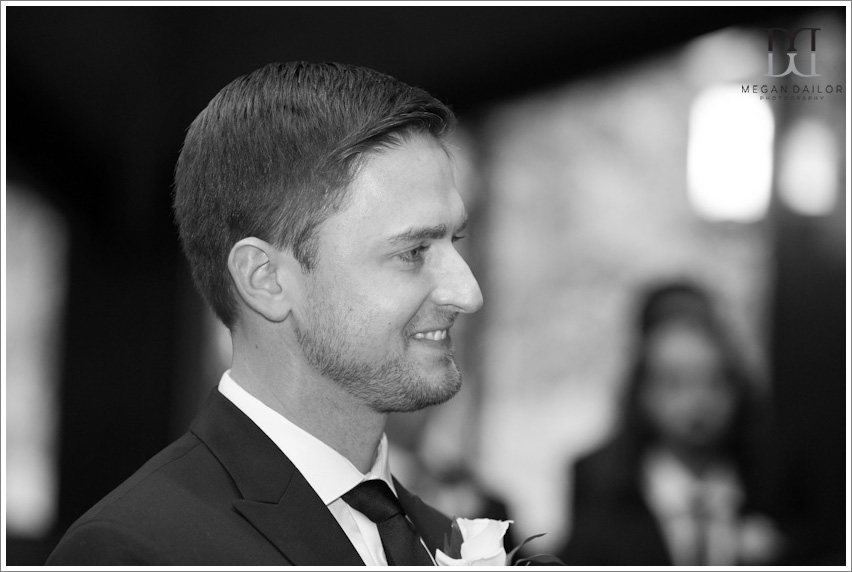 This church is absolutely gorgeous. Love the dramatic light and architecture... so fun to photograph here!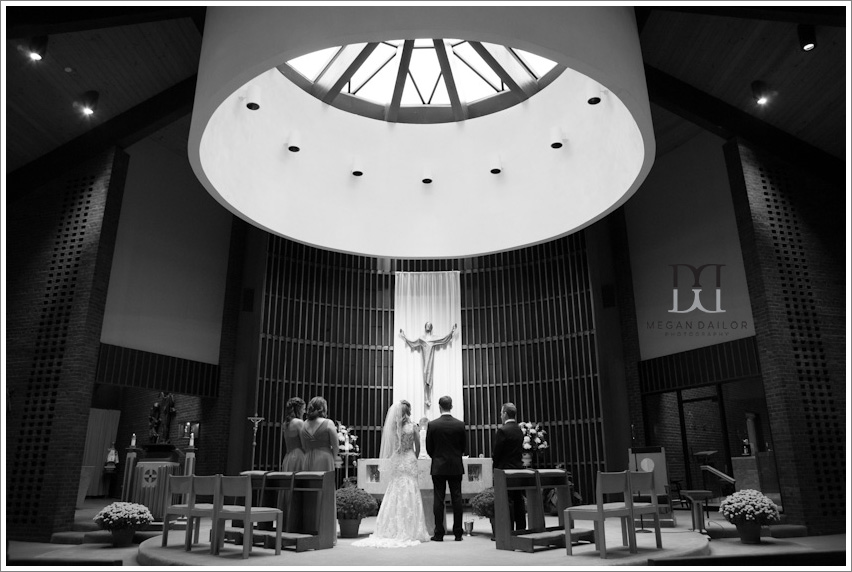 They could not be a sweeter, happier couple! I love catching these moments during the ceremony when the bride and groom sneak looks or have a second to chat.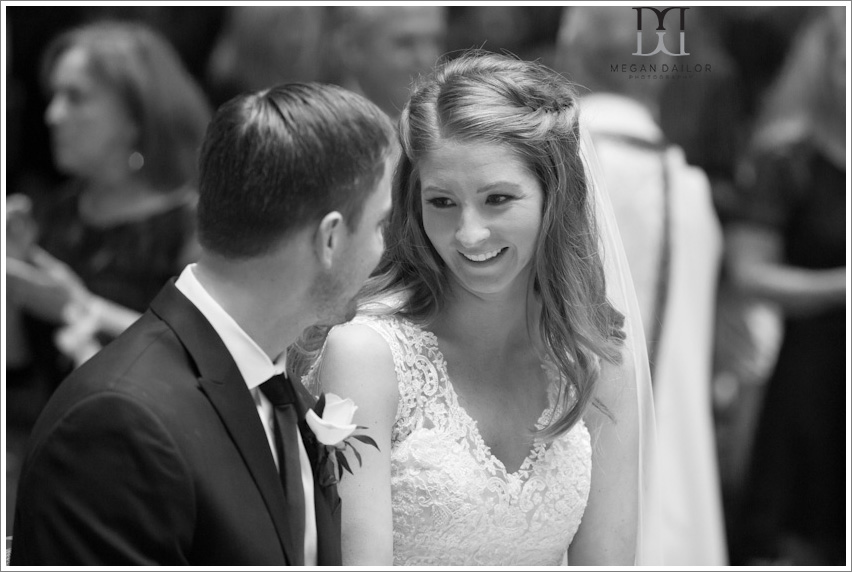 Their officiant put together a really lovely, personal ceremony. Lots of laughter and joy!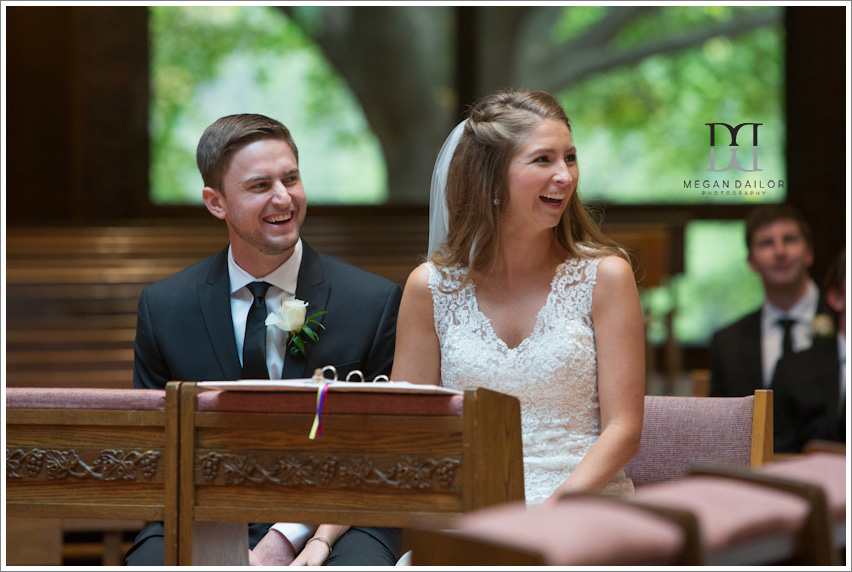 Beautiful first kiss!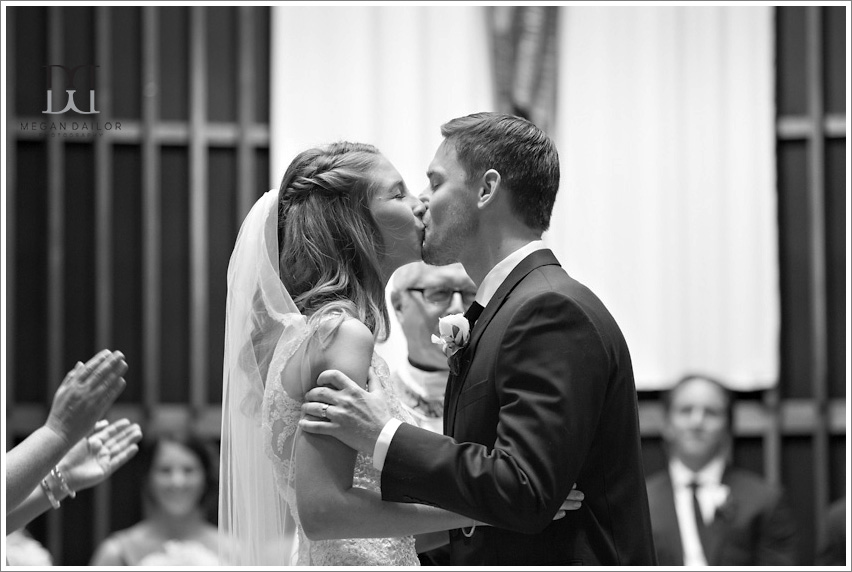 Another one of my favorite things: right after the ring exchange when the bride and groom have a second to really check out the new hardware. Especially when they're grinning like this, it just couldn't be any cuter.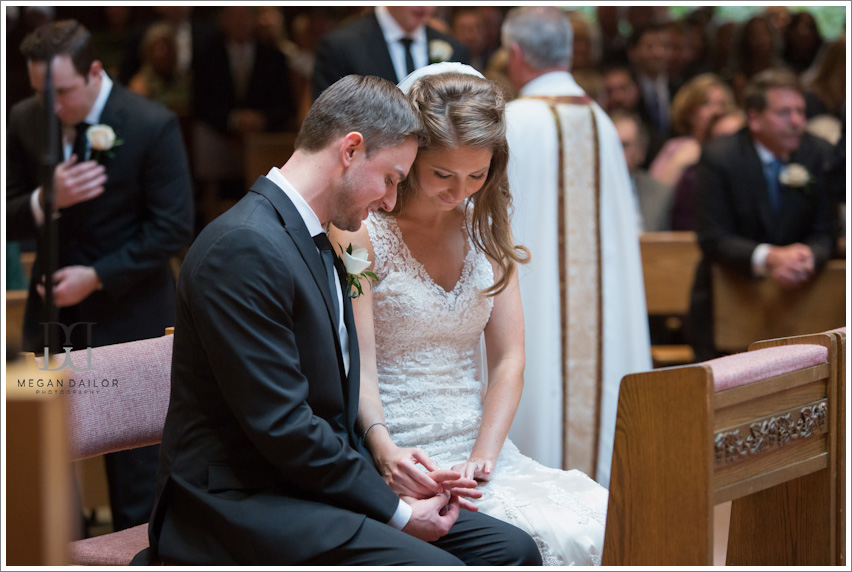 Mr and Mrs V!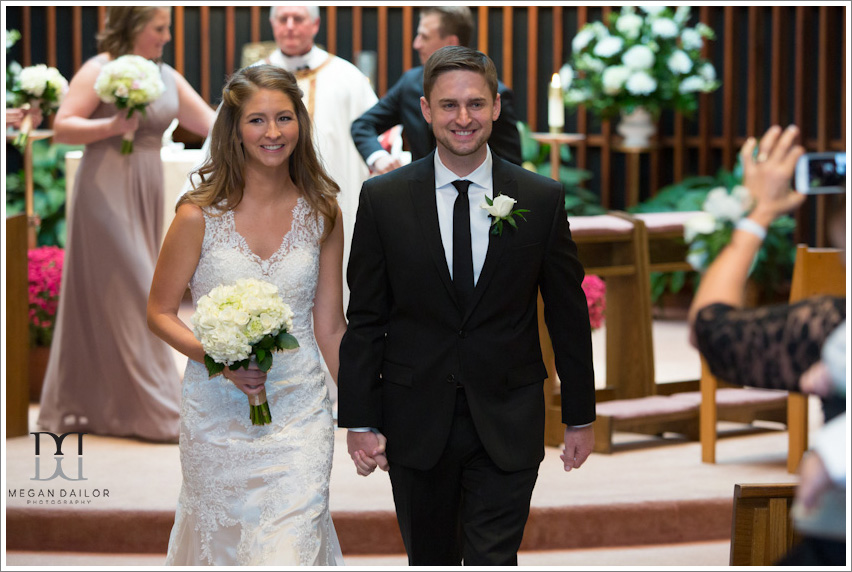 We headed back to the same park where we did Laura and Chris's portraits. Their day was bright sun and all green foliage so it was really cool to have such a different look! This was definitely peak fall color, it looked amazing!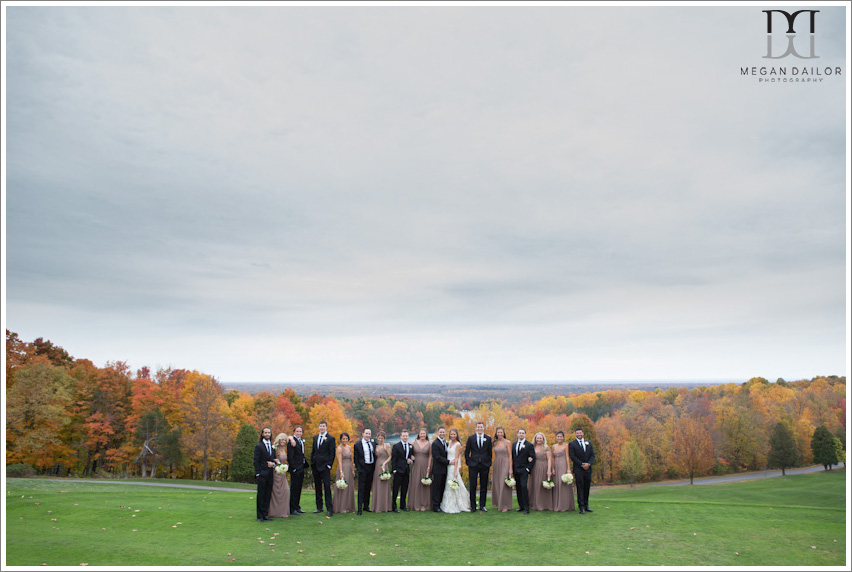 Hotties.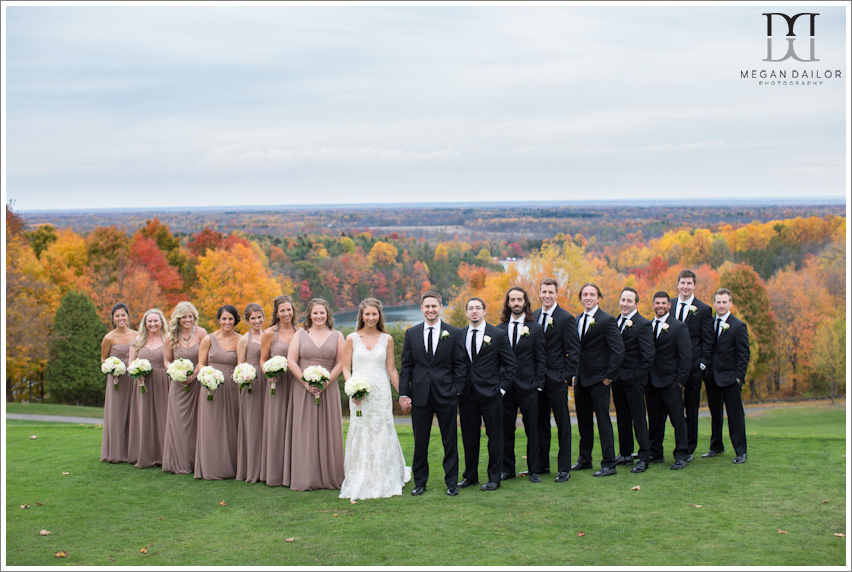 Three of my brides are in this picture. This makes me so very happy! I'm coming for the rest of you, lol! ;D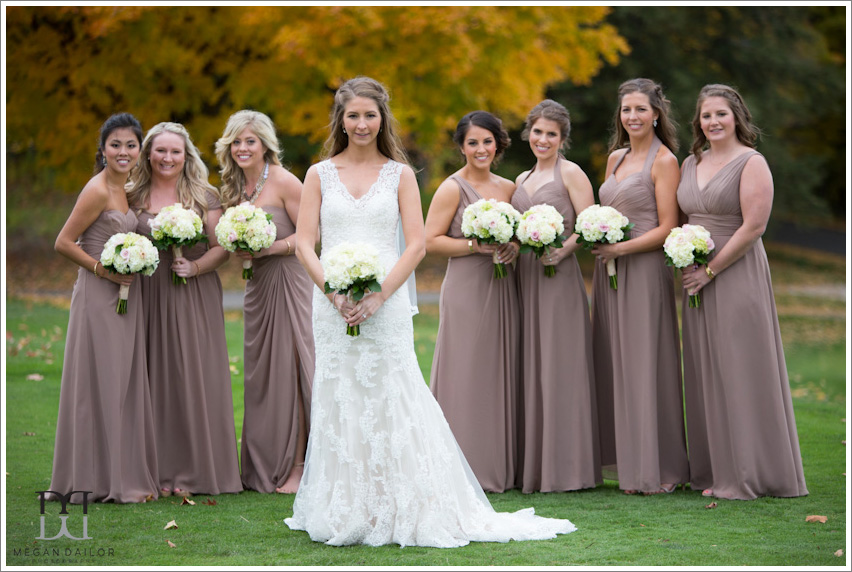 It was chilly and windy at the park but I could've photographed Meghan and Pete all day! They are adorable and that foliage was swoonsville!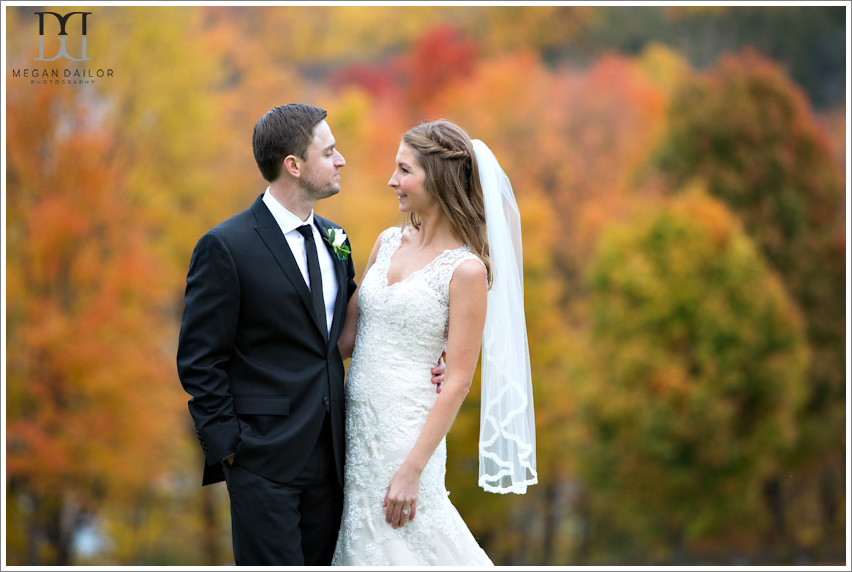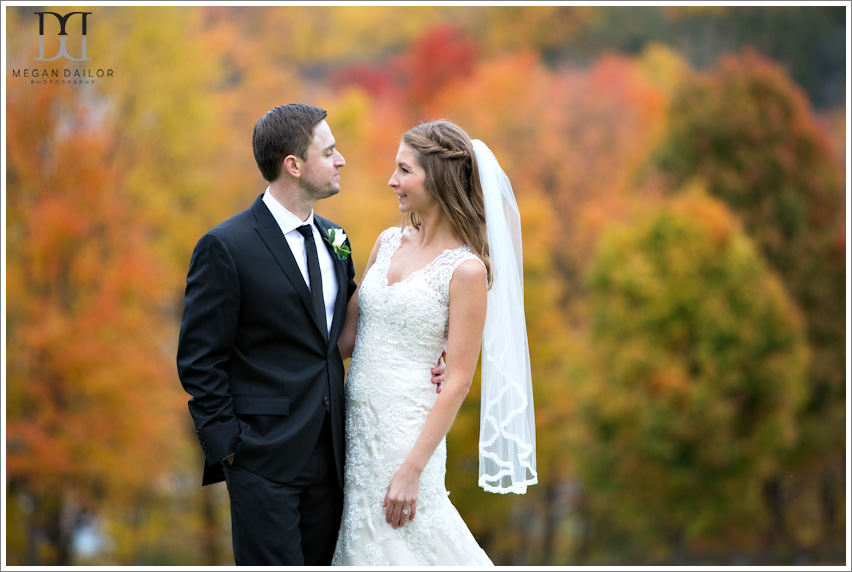 Unbelievably pretty.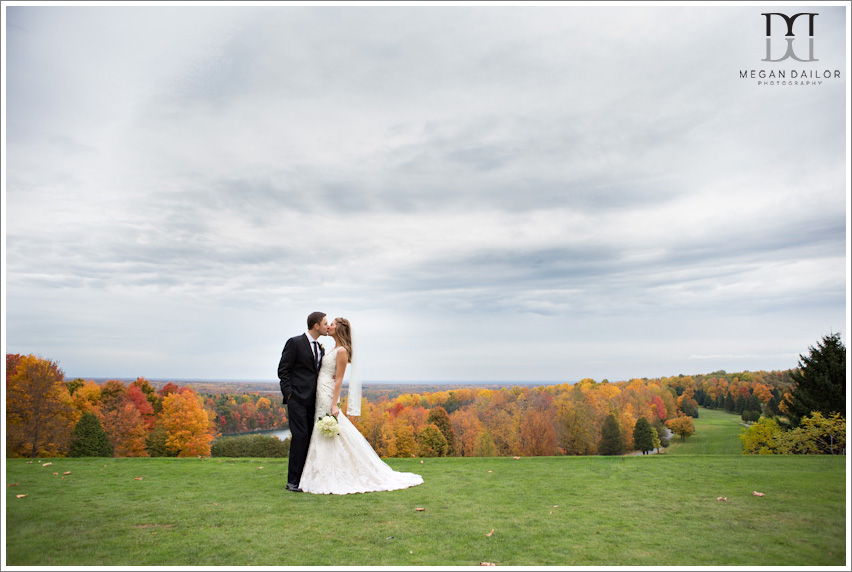 Such a happy, loving bride and groom!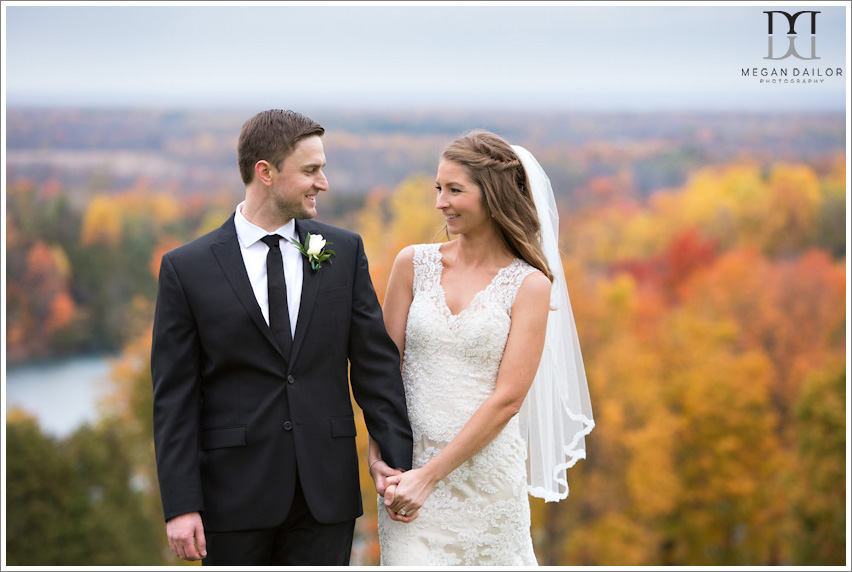 A little bit of veil magic thanks to the wind! At least it was good for something!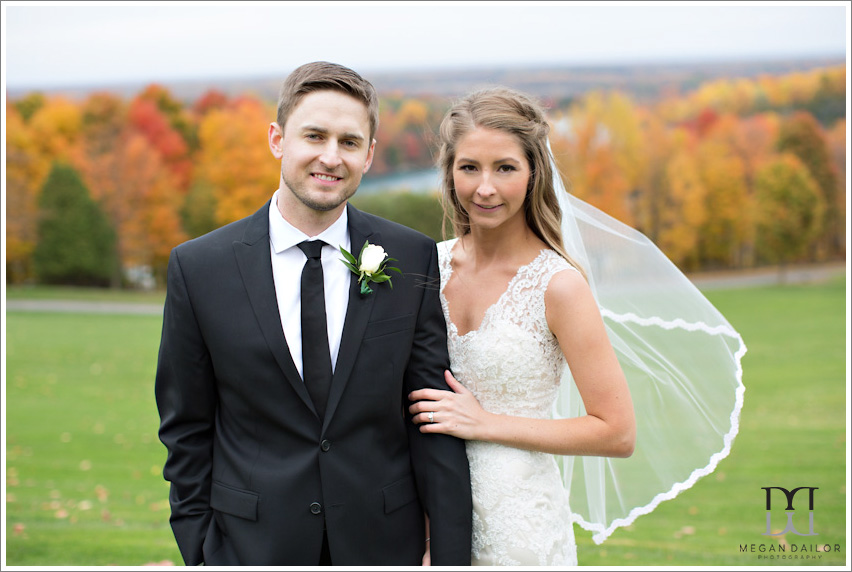 They're the cutest.

I want to give a little shout-out to Terry from S&S Limousines. It's such a delight to have someone like Terry around on a wedding day... he hopped out of the limo and kept the wedding party "hydrated" ;D, held flowers and jackets and even helped out with a veil shot while we did portraits. He really went above and beyond and it just is so fun to work with people who really love what they do! Highly recommended!
When we finally tore ourselves away from all the gorgeous fall colors, we headed back to the Lodge at Welch Allyn in Skaneateles for the reception. The space looked beautiful, I loved the gold accents they used. And Meghan's rings are my dream rings, it was so hard not to just run away with them ha ha! Yo, I just eloped with your rings. NBD.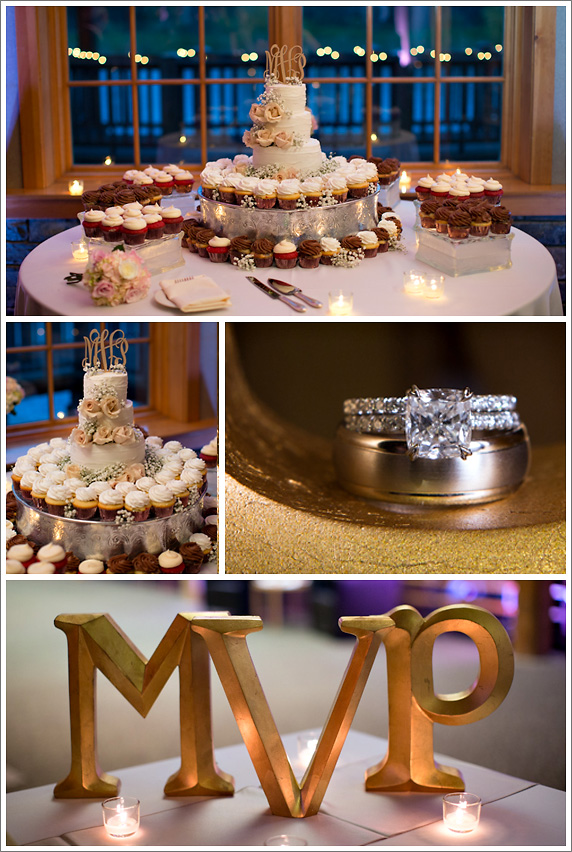 Lovely first dance for these two. I think uplighting is put to its very best use at the Lodge, it brings so much dimension to the space! So pretty.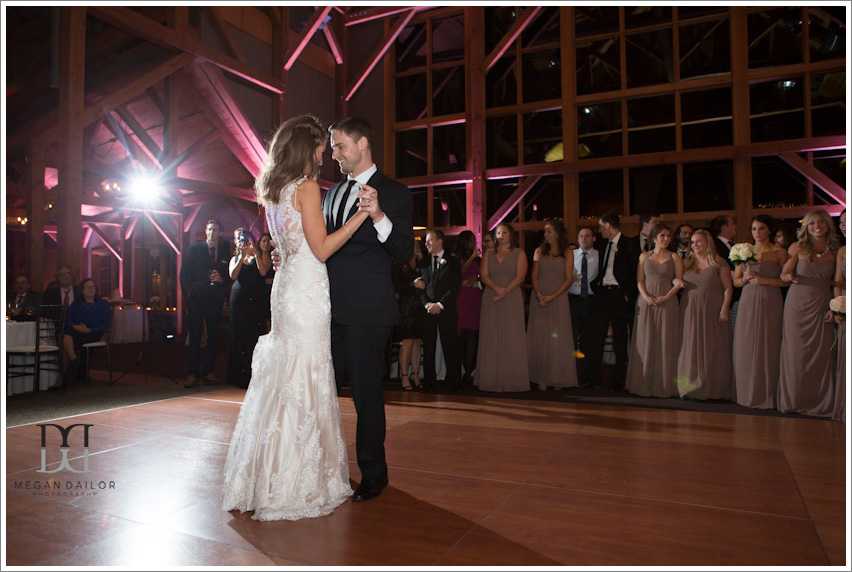 The way they look at each other is just beyond <3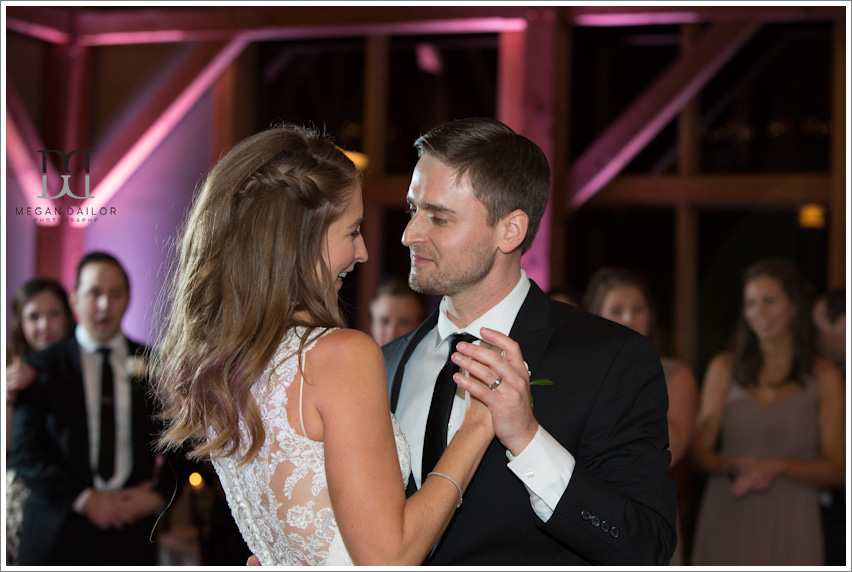 Klepper toasts are the stuff of legend. Funny, heartfelt and lots of audience participation/heckling. So fun to share these memories with this family! I think this was the moment Meghan's dad, Doug, was describing first meeting Pete. He overheard Pete say "I'm a hugger!" and shared his inner monologue about how he is NOT a hugger at all ha ha. I'm with you, Doug!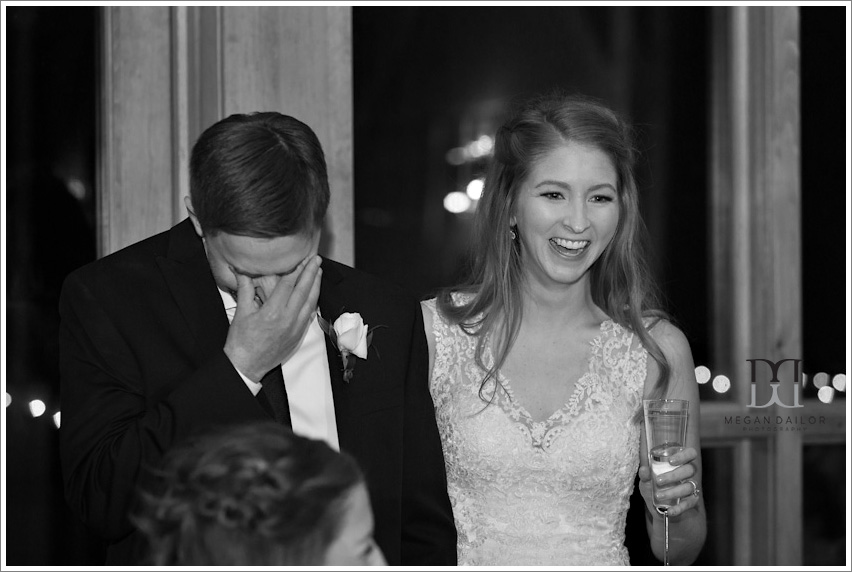 Feeling the love. Doug is such a perfect father of the bride... he's a big, burly contractor but he is such a tender heart with so much love for his family!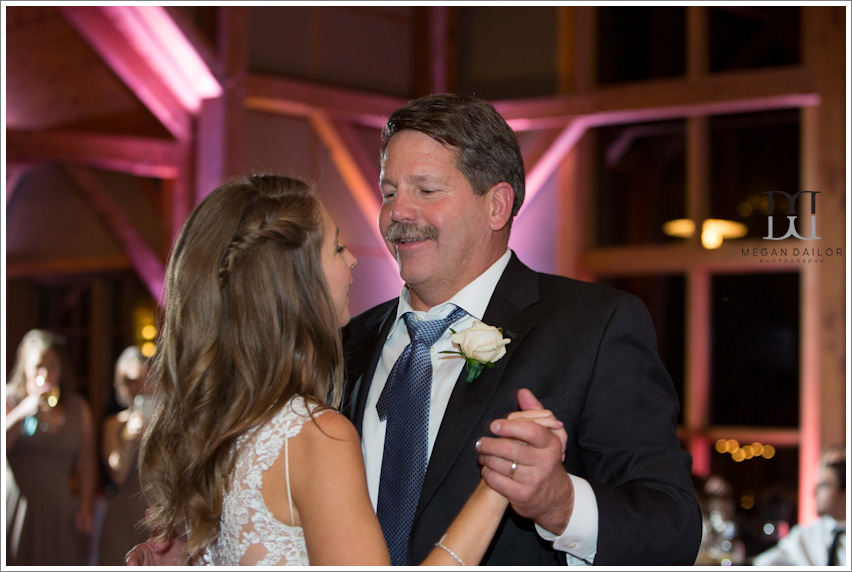 Pete's mom is so vivacious, their mother-son dance was delightfully giddy!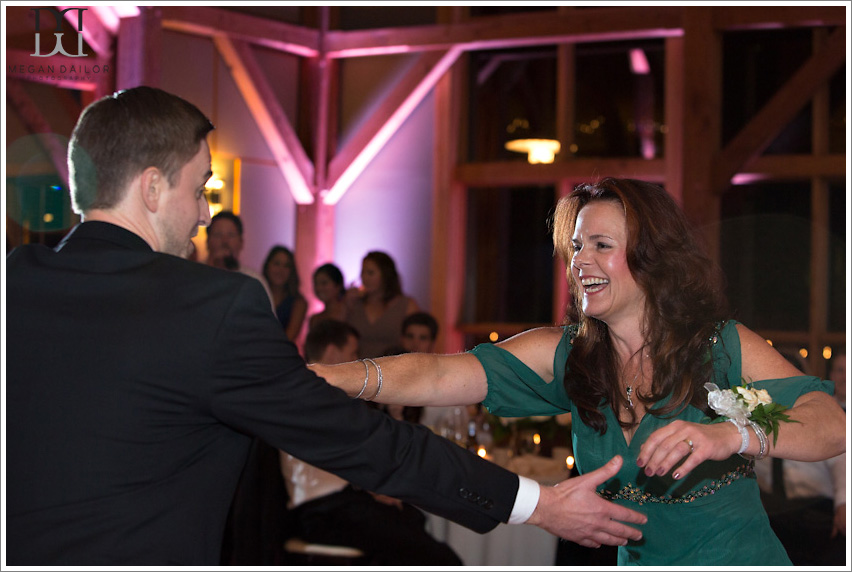 Once the formalities were taken care of, it was time to bust loose! A Klepper dance floor is not to be trifled with. For the first few songs, it was so packed that all I could do was shoot from the balcony! Look at this crowd! Primetime Horns really knows how to rock.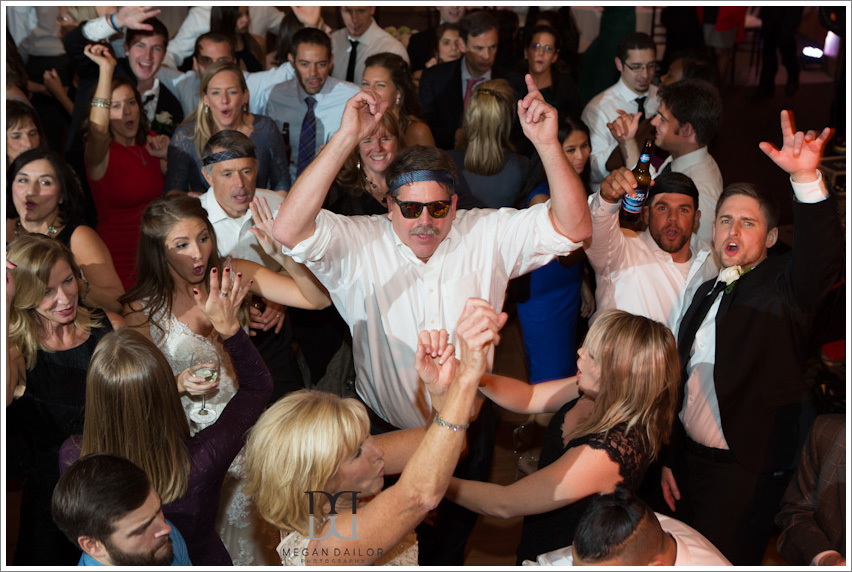 You may be wondering, did Mary bust out her signature move?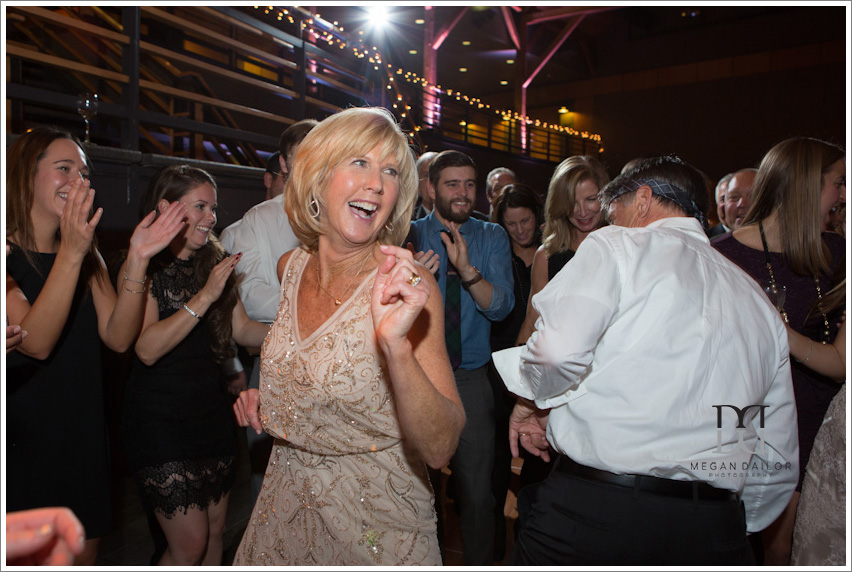 YOU BET SHE DID... and this has earned her two MVP awards now! Congratulations on your bragging rights!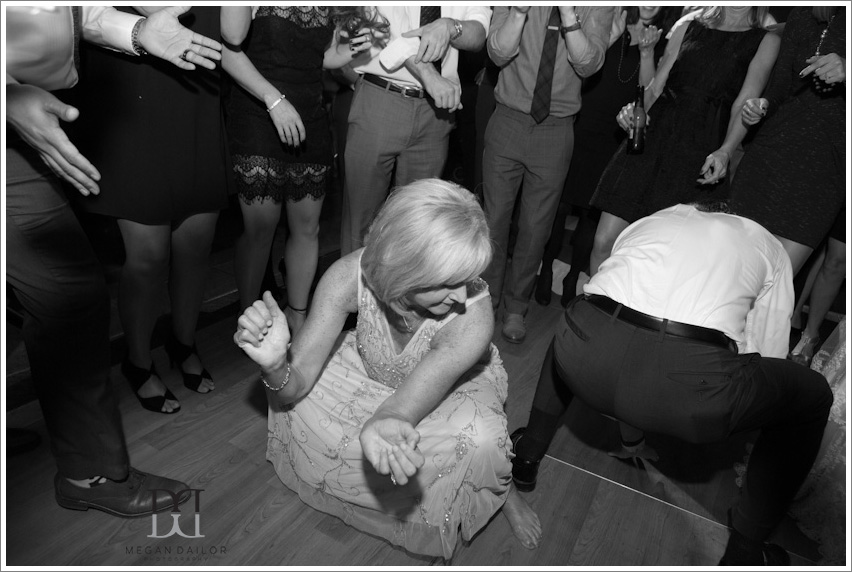 Shout!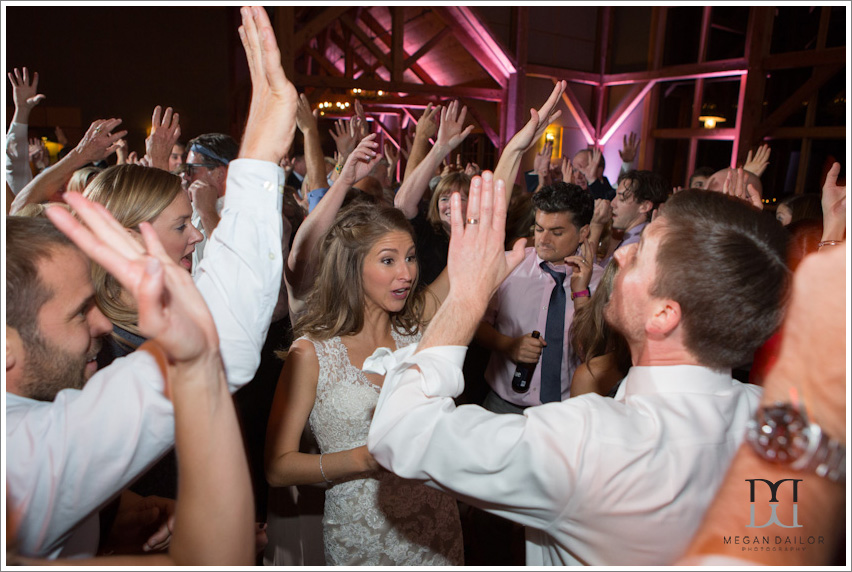 Laura and Chris had every bit as much fun on the dance floor as they did at their own wedding!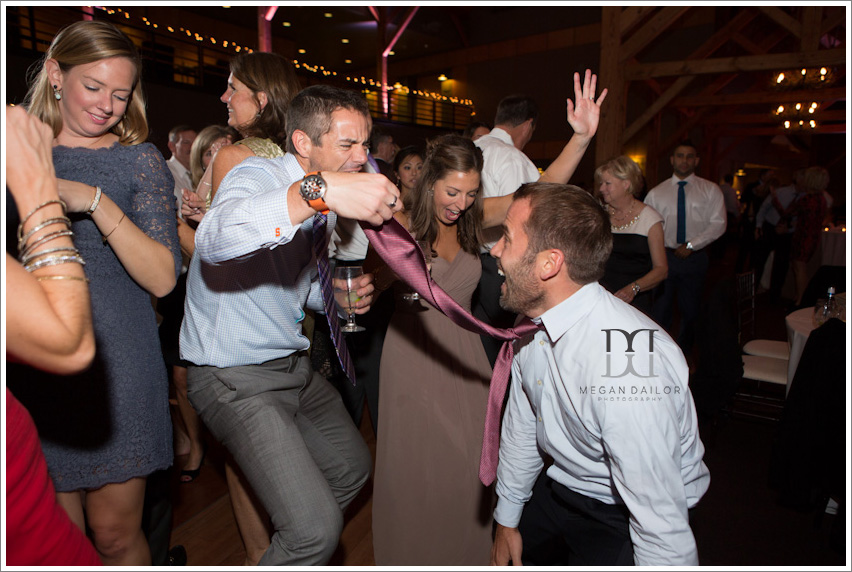 Kelly and Andy, my couple from five years ago, are the ones that introduced me to this whole group. I'm so grateful to you two for your continued referrals! I also got to photograph their sweet boy Jack last year. Great to see you guys!

Aaaand, continuing the client love! That's Meredith, in the middle... I can't wait for her wedding next year!! I'm so thrilled I get to keep seeing everyone!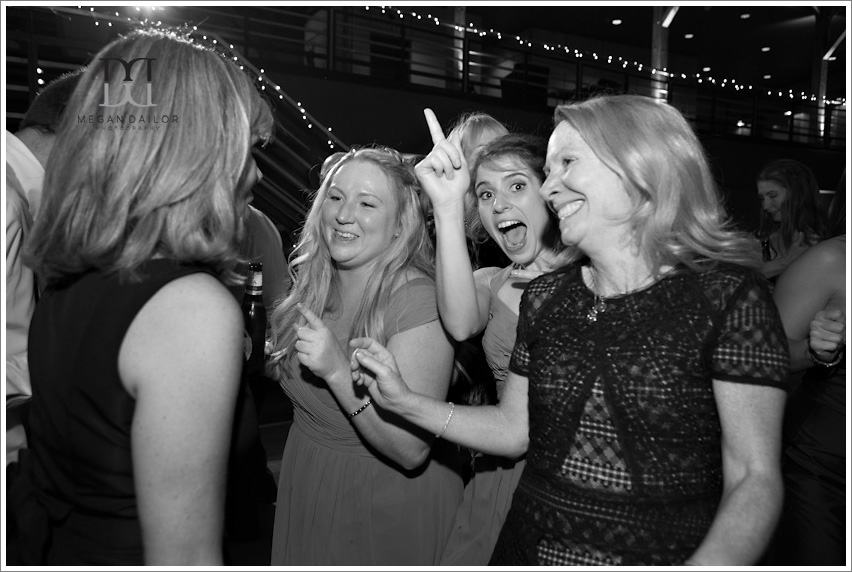 Pete's dad was so funny!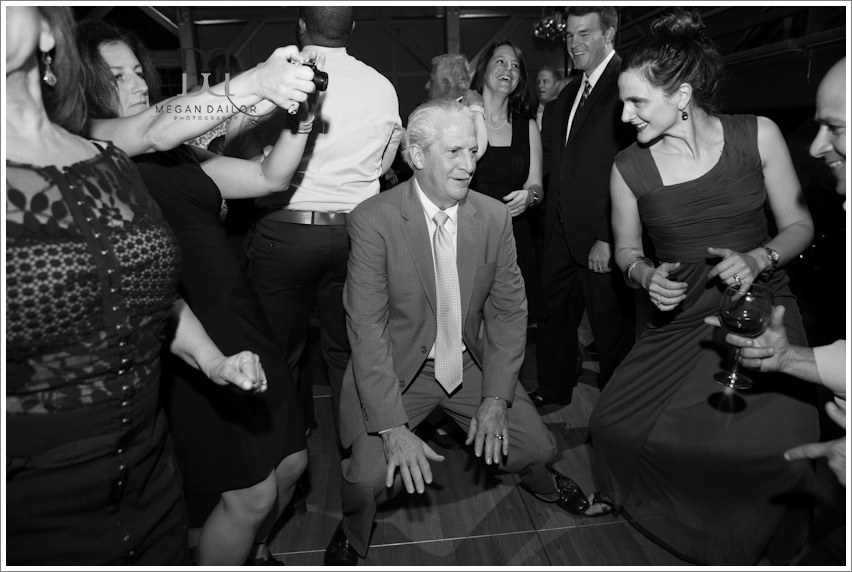 Pete got to show off his sweet Electric Slide moves!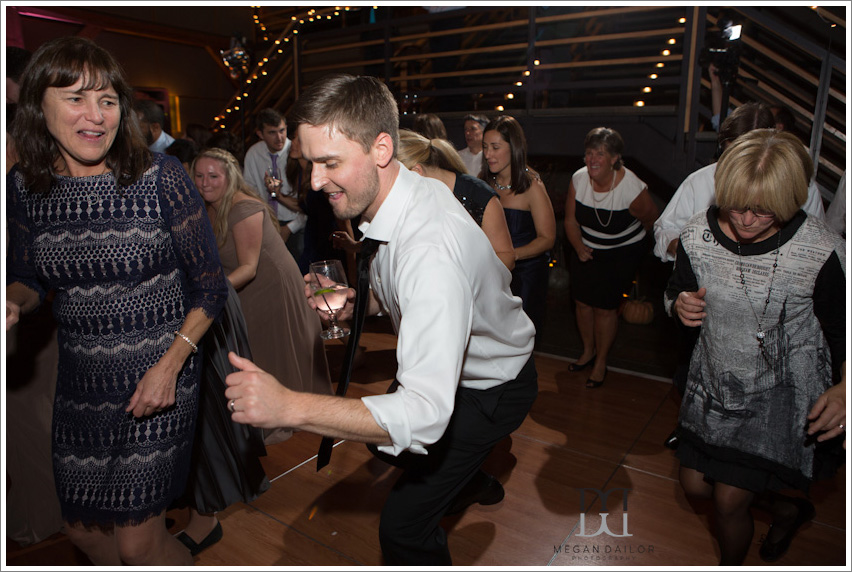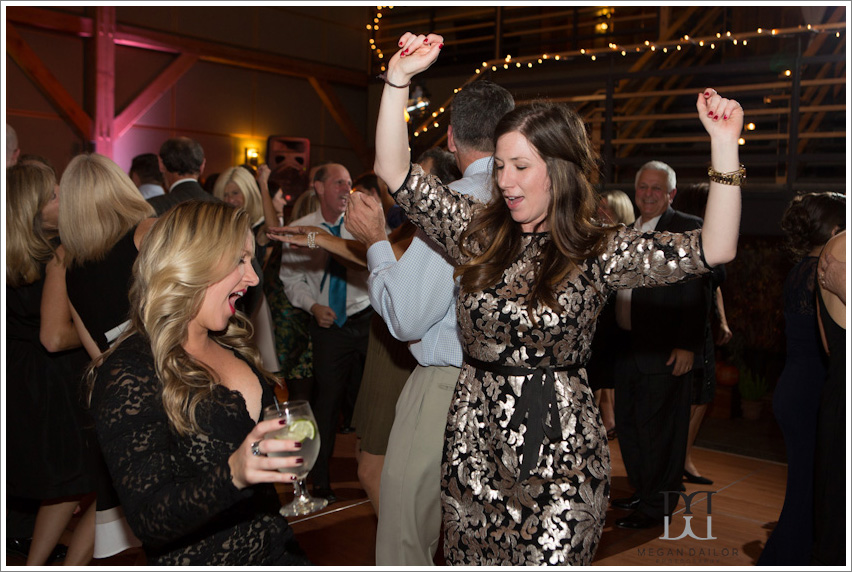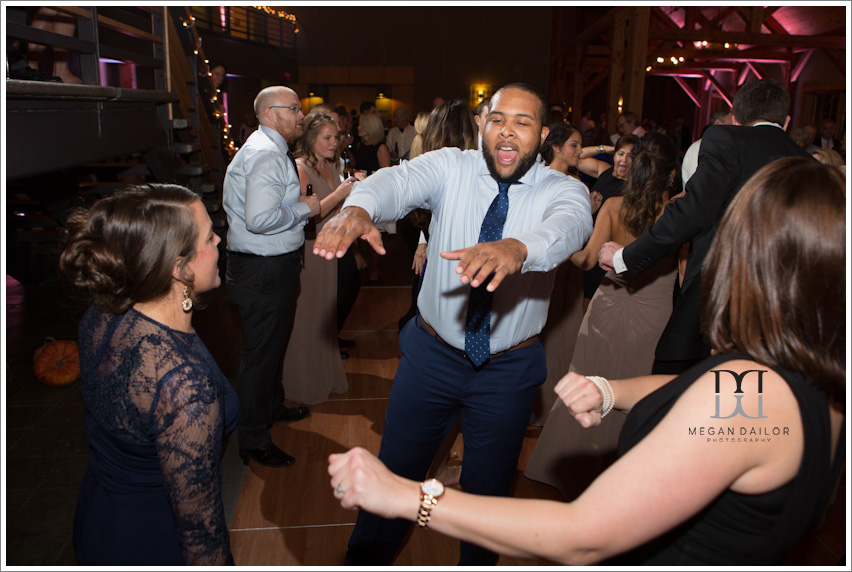 Congratulations Meghan and Pete, it was such a pleasure, I love you guys and your family!!