Hello! Just a quick note to let everyone know that I'll be out of phone and most likely email contact for the next couple of weeks, I'm setting off on my dream vacation to Iceland! I fly out on Friday the 22nd and return June 2nd, but will not be home until the 7th because I'm shooting Sarah and Jason's fabulous wedding in Philadelphia on the 6th. I'm so excited for the next few weeks!
Here's a little map of where we're going. The purple explosions (it's going to be so awesome that explosions were the only fitting icon) represent where we're staying over.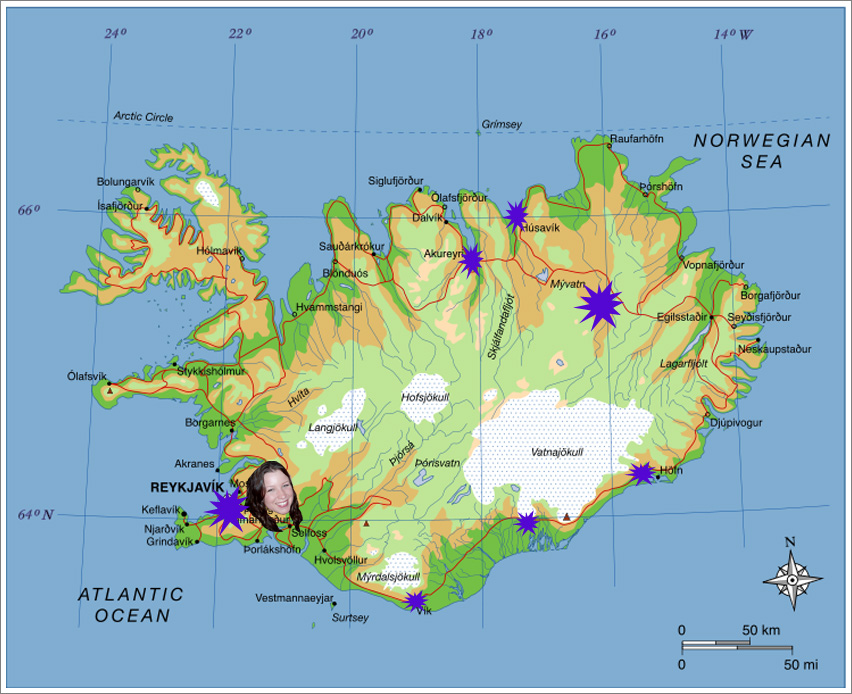 I just booked this beautiful cabin in the northern-most city we're visiting, called Husavik. The picture is from their website. Wow! Hopefully that sexy fellow comes with the cabin 😉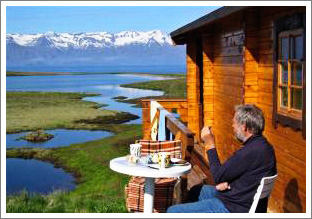 I also recently read that a few polar bears floated over on some ice from Greenland at this time last year. Uh oh.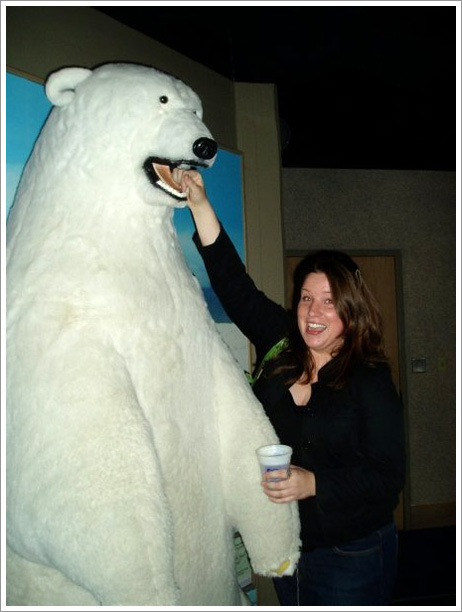 I'm hoping to be able to check my email on my iPod a few times during the trip, but no guarantees... I'll try to respond to emails as soon as possible! Can't wait to blog the wedding and Iceland pictures when I get back!!